Leg 1:-
Date: 19th May 2006
Departure Apt: MAN
Arrival Apt: CPH
Aircraft: MDD MD87 (LN-RMP)
Flight No: SK1542
Warning, many pics
Well, it was Friday morning, and time for me to attend the weekend CPH meet up 
So, upon arrival at MAN, I checked in at the SAS counter, which took all of 2 minutes. I was given my boarding pass and then proceeded to Security. At MAN, id say in T1, the security area is poorly organised, and because of this, I ended up in a line for over 25 minutes.
Well, that aside, after clearance, it was off into T1 departures I went.
I wandered around the terminal, and found out my SAS flight would have a 30 minute delay, due to the late arrival of the inbound flight.
Well, time for some photo taking I thought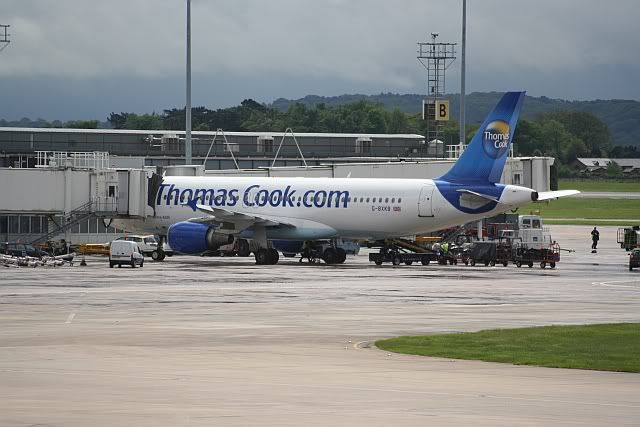 I soon became pretty hungry, so went to Boots for a salad and a few other snacks. Then I noticed a mini riot erupting at the information desk, so I captured the moment....
A Monarch flight had been due to leave for TFS at 0700, and when I took the pic at 1300 ish, it still hadn't arrived for boarding, due to the aircraft going "tech" apparently.
Here we go...
Ouch!  
I noticed the usual "motor raffle" that is held here in the terminal, so I had a look what was on offer, sure enough I found an Aston Martin, a Ducati bike and a Triumph bike as well 
My aircraft arrived about 20 mins before scheduled departure time.
After 25 mins, the aircraft was deemed fit to board, so the SAS staff simply announced this, not by seat row number, but simply "all" passengers could now board!! Needless to say, this caused quite a scramble for the jetway!!
Legroom
View from my seat
We pushed back about 15 mins after sched departure time, which really, is not so bad after all. We then taxied to 24R for takeoff...
Our route took us to Newcastle, then across the North Sea to CPH.
Safety Card.
The at seat service consisted of a buy on board deli, so i purchased a cup of tea, and a mars bar for £2. Pretty soon, we commenced our descent into CPH, amid turbulence.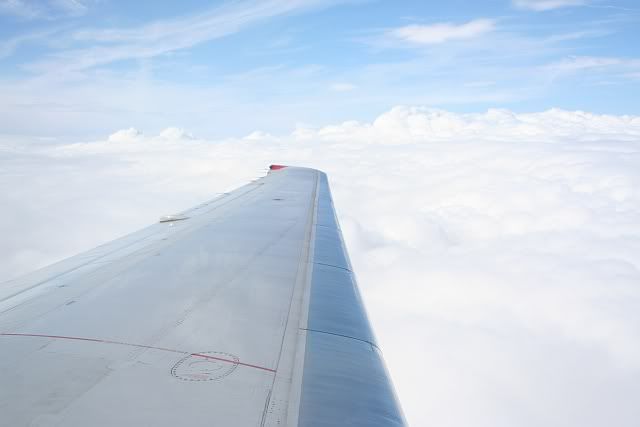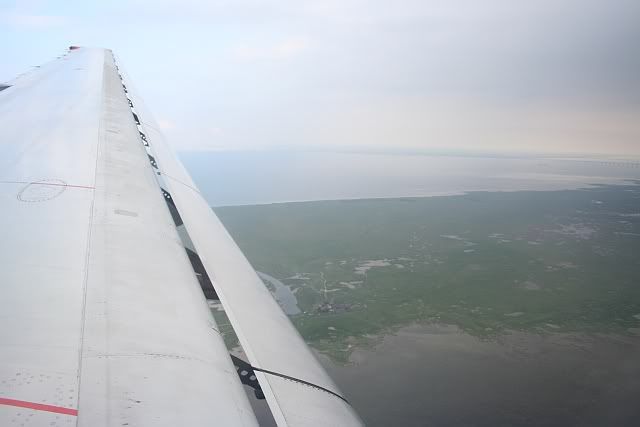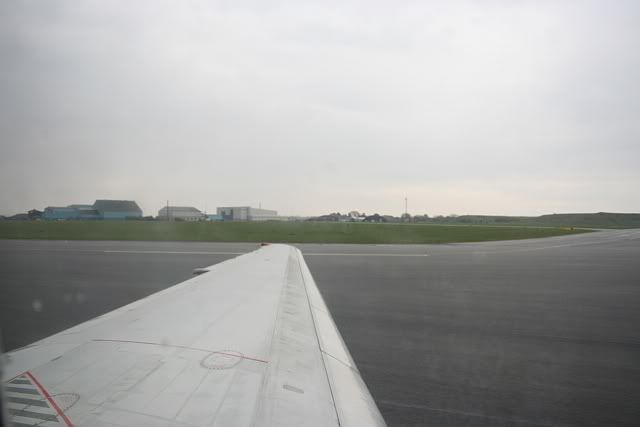 We landed 10 mins after we were scheduled, so really not a bad experience after all. The flight was good and the crews friendly, and really, that's all I worry about nowadays  
For details on the meet etc, see
The Official CPH Meet Aftermath Thread
(by
BMIFlyer
May 22 2006 in Non Aviation) 
Continued.....
[Edited 2006-05-22 06:00:44]