1st Trip Report!!
NZ81 AKL-SIN 21/05/06 772ER ZK-OKB quite a light pax load. 2 Capts, 1 F/O.
I decided to go for a short holiday up to Singapore for a bit of R&R and some shopping with some friends. Pre-arranged to have a jumpseat for the flight on the way up which was excellent and quite hard to do these days post 9/11.
Checked in nice and early, got some dutyfree sorted then proceeded to the gate lounge (Gate 8).
Tech Crew rocked on up shortly thereafter, usual introductions then preboarding for myself.
Got settled into the cockpit whilst the pax all boarded and prepared for departure. Departure was from main runway 05R (it has just been rebuilt, strengthened and widened to handle A380 aircraft and the standby runway 05L/23R was used at the time). Pushback and the 772ER's of course have the automated start sequence that allows both engines to be fired up at the same time. Short taxi to the runway followed, line up and Reduced Thrust T/o to look after the engines. Lefthand turn after t/o and departure to the North overflying Auckland City and over the Kaipara Harbour with a nice view to the North of the West Coast.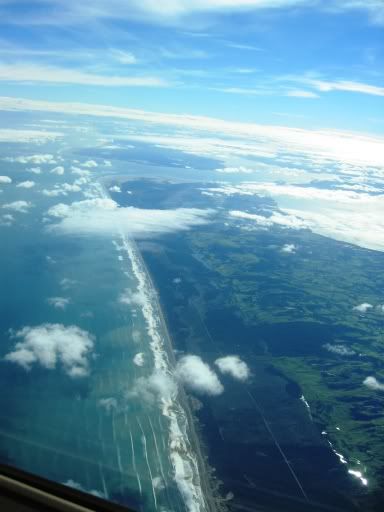 We reached cruise shortly after and one of the Capt's then took his turn for a break.
The 777 cockpit is quite roomy... Has obviously the 2 main seats plus 2 jumpseats. The righthand jumpseat has its own console to keep an eye on things and can be used as a radio operator station also for whatever reason.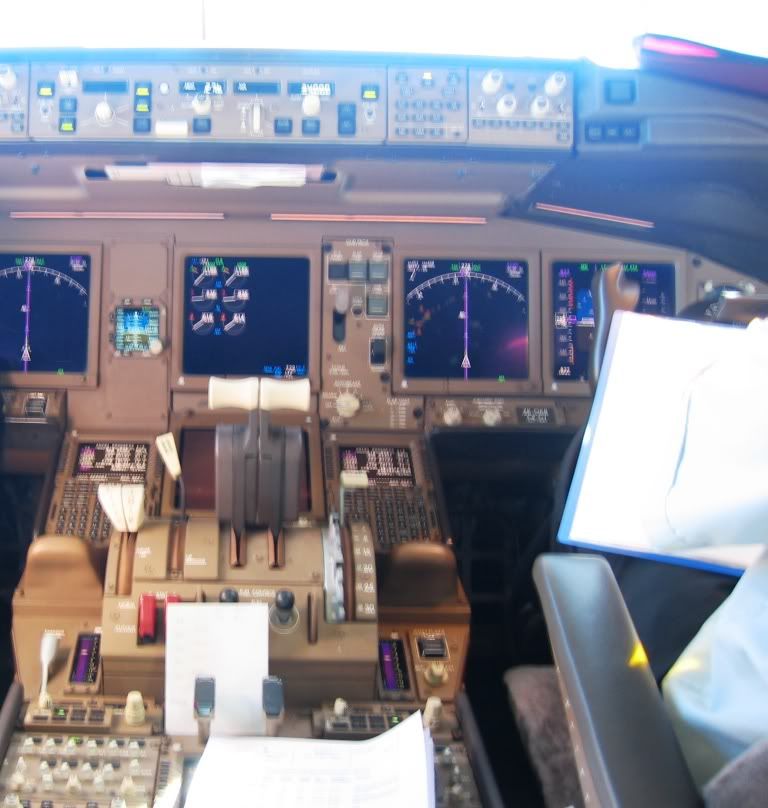 Took some other pictures...but it was pretty cloudy so nothing much of interest... saw a few Transtasman planes especially around BNE.
By this time I was getting a bit hungry and decided to spend some time with my friends down the back... Delicious meal. (sorry no pics)
For those of you that don't know, NZ has a very nice interior for its 772ER's (and 744s also) excellent IFE and ended up watching 3 movies... Underworld Evolution, The World's Fastest Indian, and another movie whose name escapes me currently
took a few pics out the window and the interior.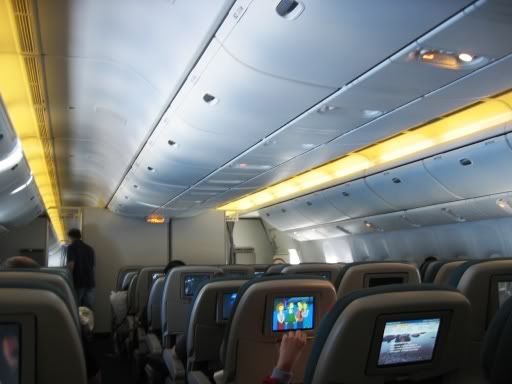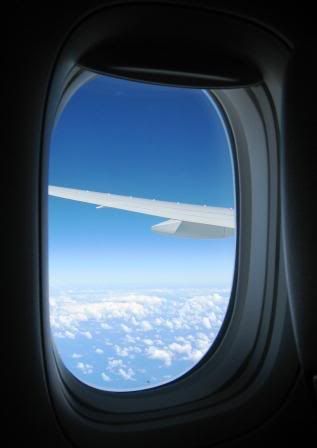 The coast of Australia... Surfers Paradise/BNE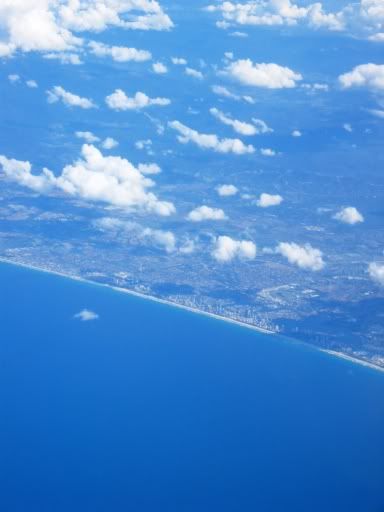 Then after that was the GAFA near Mt Isa I think it was.
Had dinner then back to the flightdeck...
Heading over Indonesia ATC would not allow us or the skippy flight ahead (QF) to climb for unknown reasons. Ended up being a bit more bumpy at FL380 than at FL400 that we wanted.
Passed nearbyish to an Indonesian volcano... (not too sure if its the one that been in the news)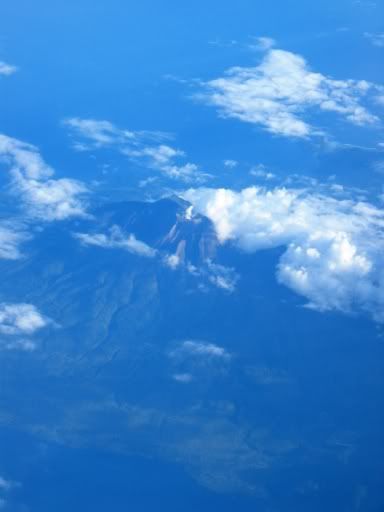 More pictures of Indonesia... weather was cloudy most of the trip.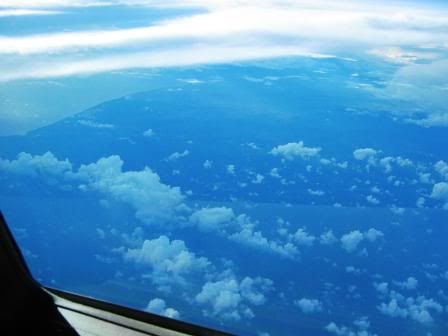 Heres a shot of the display... note the weather radar... managed to find a clearish path thru the middle.
Singapore ATC took us the long way on approach... out over Malaysia and well on the way towards Vietnam! So touched down a few mins late in the end. Runway 20R.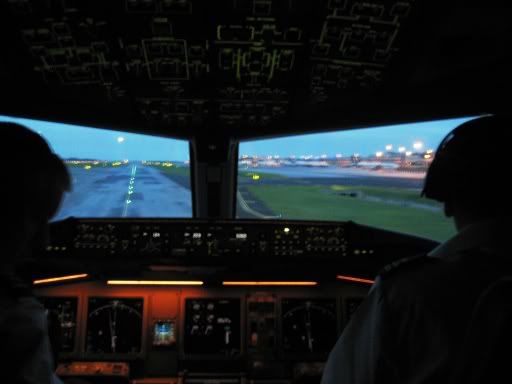 Taxied around the terminal to our terminal, pulled in thanked the crew for the trip up front then headed into the terminal.
Return Flight Trip Report to come soon.
Hope you all enjoyed my first TR.