The return....
Ok so hope you all enjoyed my first TR (AKL-SIN), this is the return flight back to AKL
NZ82 26/05/06. 772ER ZK-OKA Runway: 02C
Well after my trip up on the flight deck, for the return I felt more like relaxing, having something to drink, enjoying some movies, and since it was a night flight...getting some sleep.
Did some shopping whilst in Singapore... 1st TR up to SIN, pics were taken with a Canon Ixus 400. Picked up the latest and greatest in Singapore...pics are now taken with a Casio Exilim Z-1000 (10 megapixels).
Caught the taxi to SIN (Changi Airport), used the early checkin and got myself a window seat plus 2 spare seats (Singapore flights aren't full currently in Y). Spent a bit of time looking around the airport... sure is a lot of shopping to be done there if you have the $$
Bought some Peanut Butter M&M's which aren't available in New Zealand. Yum Yum
Took a few pics.... SQ a/c lined up...
OKA our plane for the flight.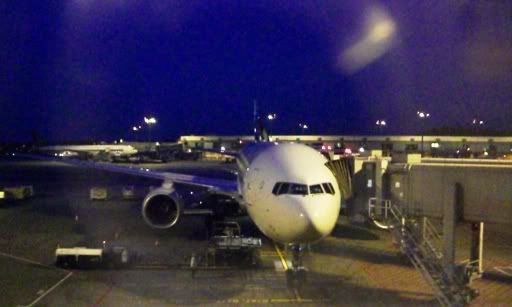 Onboard just before pushback....
Flight Progress. Dinner was sweet roasted chicken with chardonnay, strawberry cake/slice thing, followed by several vodka orange's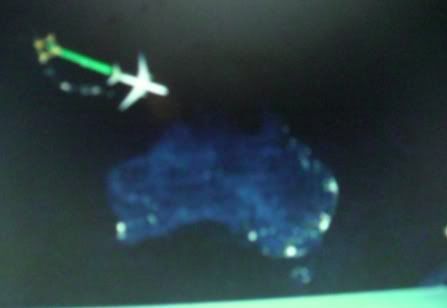 onboard Y class midnightish
Brisbane by night.
Dawn then followed with some more pictures
Breakfast was the choice of an omelette or french toast with peaches... I chose the French Toast... honey maple syrup with that too... quite tasty!
We then flew over Auckland city but there was too much cloud to see much... I got the impression that we flew the ILS/DME arc for runway 23L... gusty winds on landing...got a bit of side-to-side movement going on there... heres the video... sorry its a bit shakey...
After landing we taxied over to Gate 3 and thus ending a nice week long holiday.