MEL-LAX-JFK-BOS-SFO-HKG-MEL, Circle Pacific 1st Class QF-AA-CX-QF 5th – 22nd May 2006. This was the 2nd tier Circle Pacific 1st class fare available on OneWorld carriers. It represents great value as compared with normal return airfares (e.g. approximately a third less), the only stipulation being you have to go via Asia in one direction and via the South Pacific in the other. However, this is no great sacrifice given that all the flights I used connected, e.g. outbound: QF93/QF107/AA4609; AA183 for BOS-SFO; then inbound: CX873/QF30. Overall, it adds about 7 hours flying because quickest inbound would be SFO-SYD-MEL or SFO-LAX-MEL at about 15 hours compared with 22 hours via HKG, although elapsed time difference would be not as great due to connection hassles in LAX or SYD. I prefer to avoid either airport if I can, especially LAX which is abominable with all its security chaos and people with attitude.
I travelled on an international e-ticket for the 1st time and this was to prove a bit tricky with carriers other than QF. Check-in with QF in MEL was smooth enough with baggage checked through to BOS and boarding passes for MEL-LAX and LAX-JFK. However, on checking in at JFK for the JFK-BOS boarding pass, the AA people were perplexed and fiddled around for ages. I had to go to AA ticketing to resolve it. Thankfully, the terminal was not crowded. You will notice that I did not go LAX-BOS direct. This is because it would have been on AA, where the service is terrible. This decision was vindicated on the BOS-SFO sector where the service on AA was indeed terrible. Check-in at SFO with CX also took a lot longer than normal because of problems with them reconciling the e-ticket number with the CX computer records. OneWorld needs to get its act together.
Anyway, back to MEL for the first leg of the journey.
Duty Free shop before going airside at MEL
After check-in I proceeded to the QF 1st class lounge where I had bircher muesli and cappuccino while waiting the boarding announcement. The lounge is fairly basic and doesn't offer much, but then it was mid morning so you don't really want much.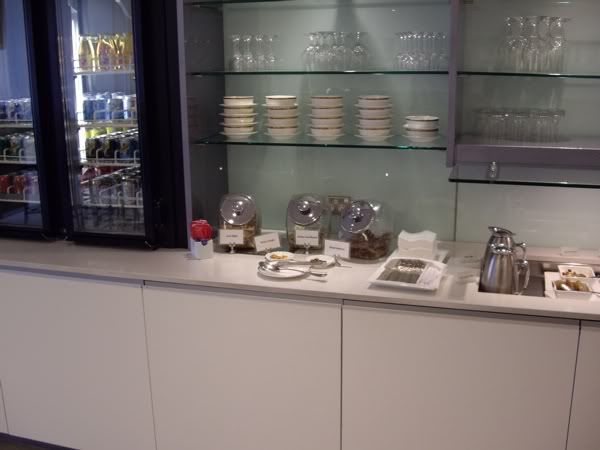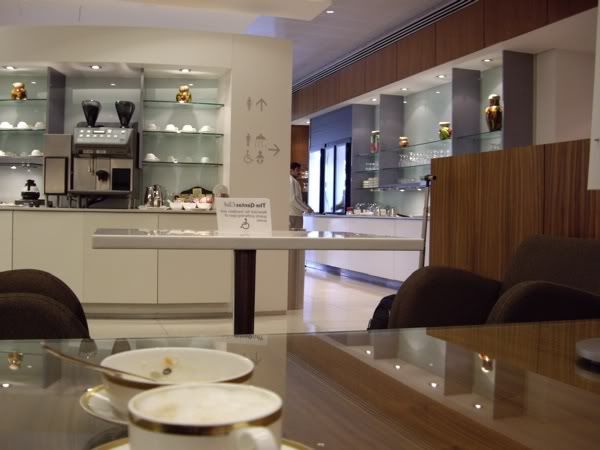 Qantas 1st class lounge at MEL
As I was boarding, I noticed that the 747-400 ER was "Wunala Dreaming", an aircraft QF have decorated in Aboriginal motifs.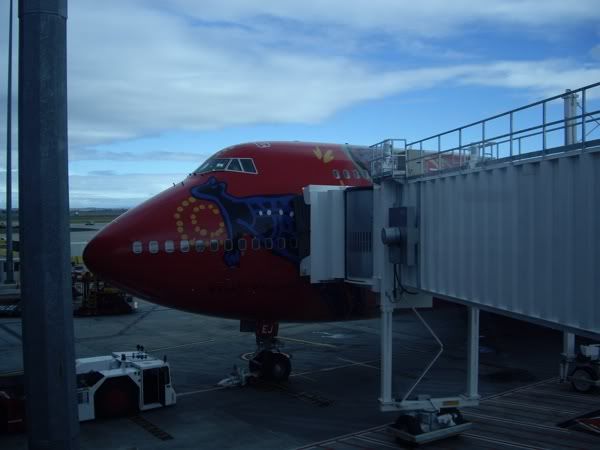 "Wunala Dreaming" waiting at gate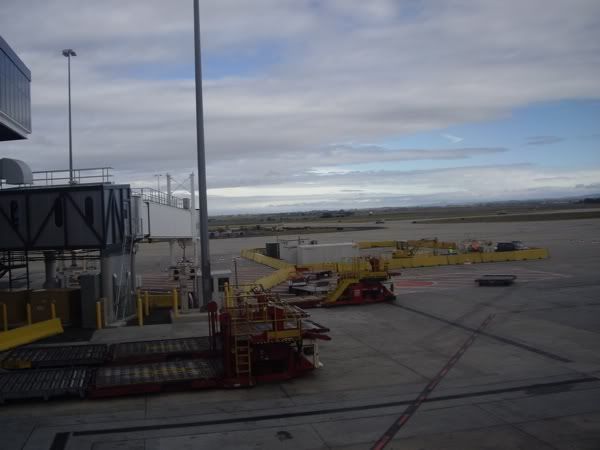 View of tarmac at gate from seat 2K
QF93 was excellent. I must say that QF have lifted their game considerably. This was to be confirmed also with the other QF flights QF107 and QF30. The F/As were exceptional, taking a very attentive and friendly approach. One of the F/As on QF93 remembered me from a previous flight and so this also helped make the flight very enjoyable.
F/A settles 1st class passengers into their seats
The food was very good. I noted that QF had upgraded the champagne offered to vintage Dom Perignon!
Glass of Dom Perignon and nibbles before departure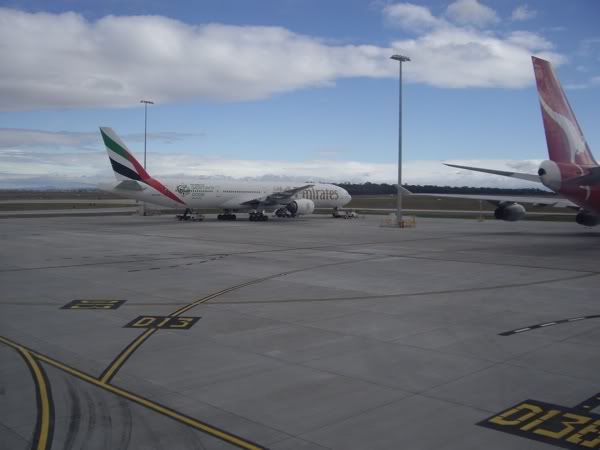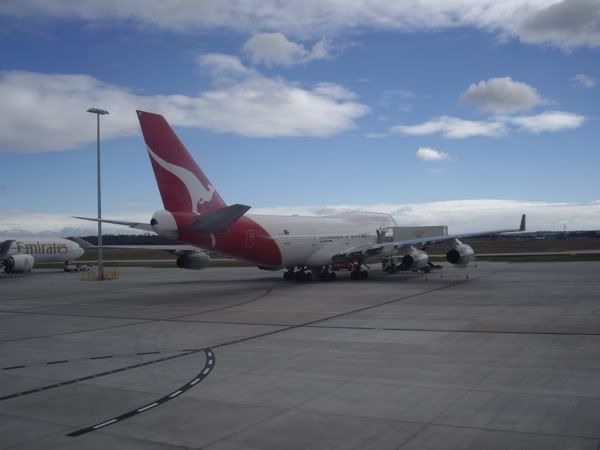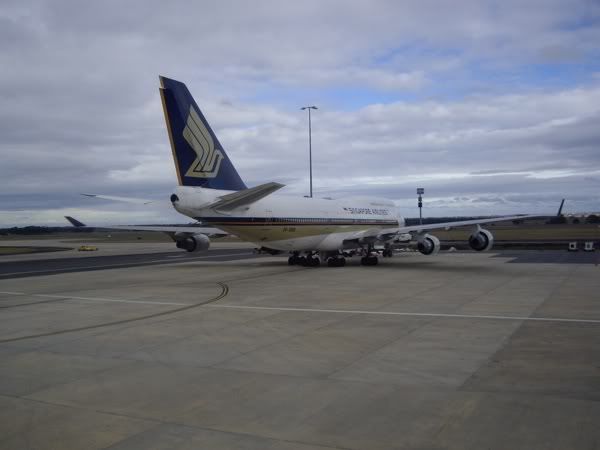 Various other aircraft on the MEL tarmac
Taxi to runway for takeoff
Shortly after takeoff at MEL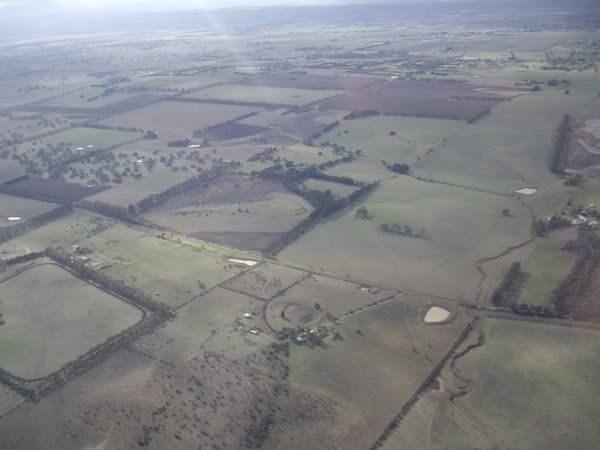 Continuing to climb over Tullamarine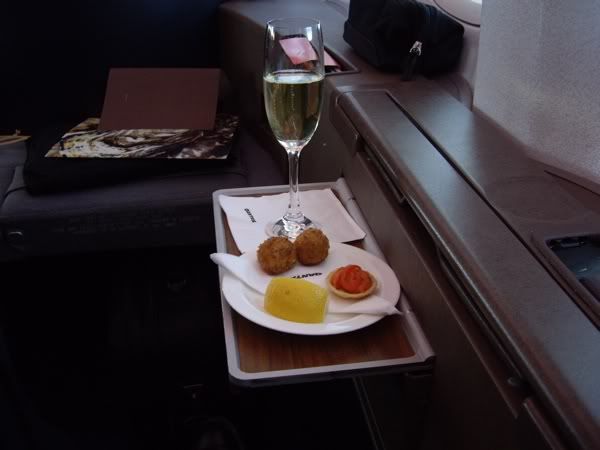 Champagne and canapés before lunch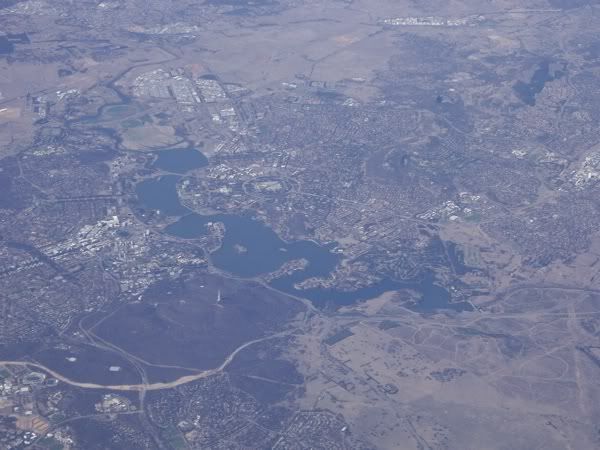 Flying over Australia's Capital, Canberra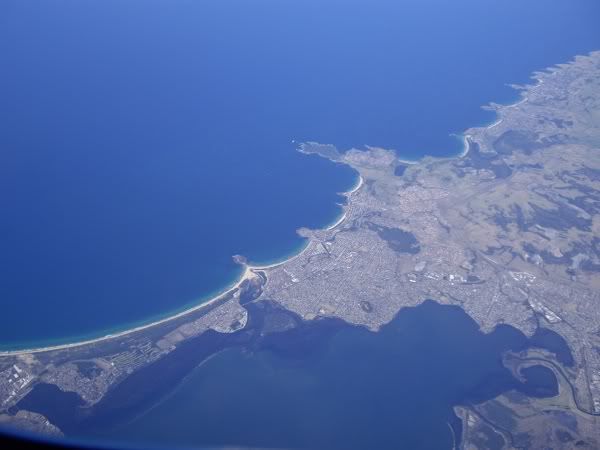 Leaving Australian coastline at Wollongong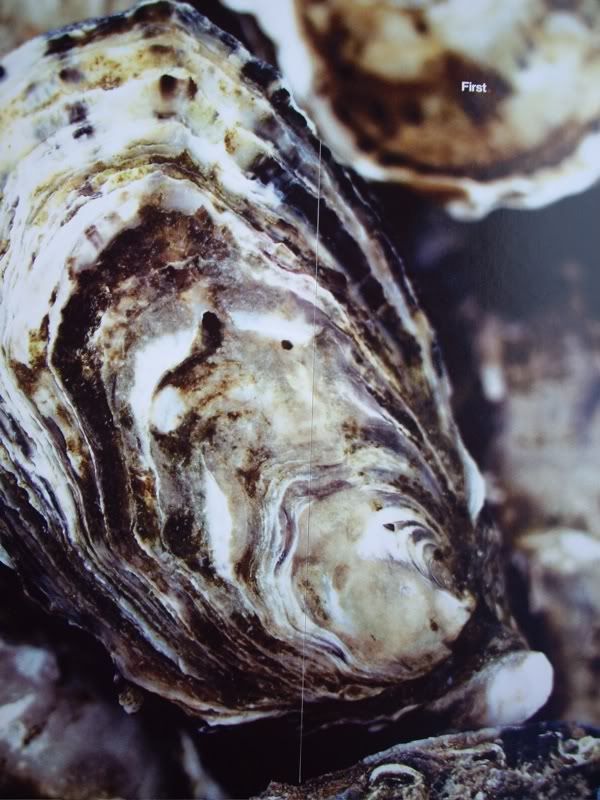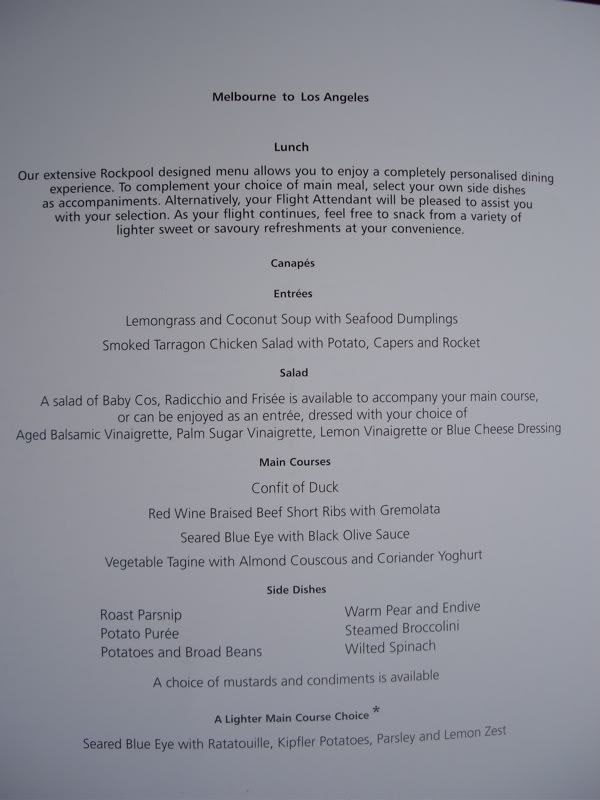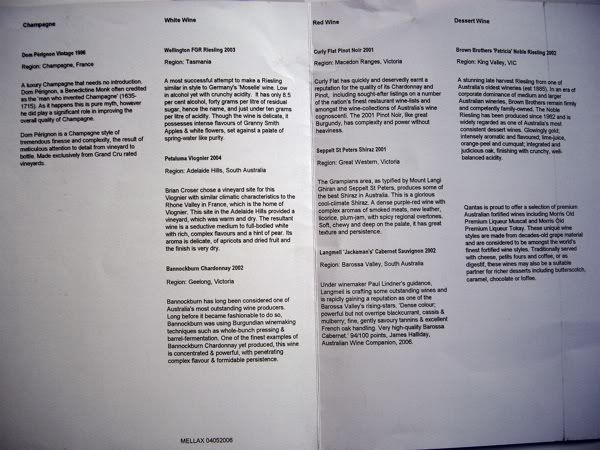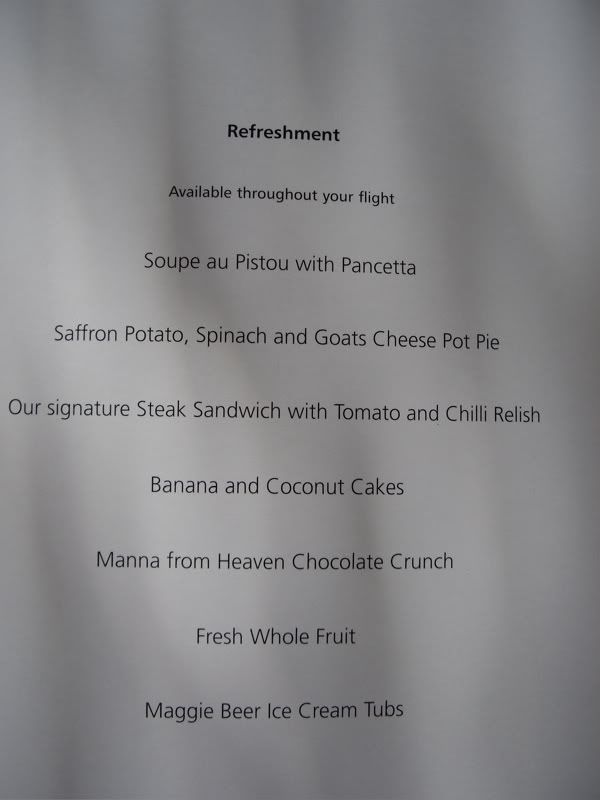 Menu for the flight
Lemongrass and Coconut soup with seafood dumplings
Salad of baby cos, radicchio and frisee with balsamic vinaigrette
Confit of duck with roast parsnip, wilted spinach, warm pear and endive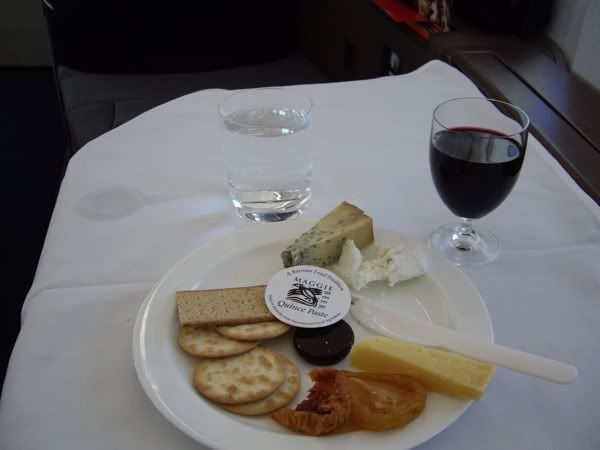 Blue, soft and hard cheese hand selected by Will Studd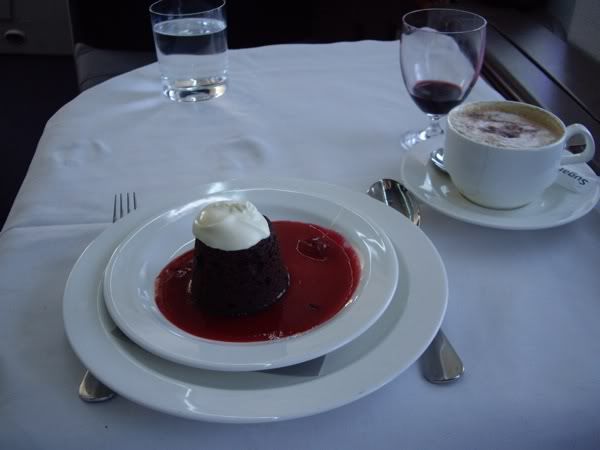 Dark chocolate and almond cake with double cream
A selection of Kennedy & Wilson chocolates
After a very elaborate lunch, I settled down to a movie and then drifted off to sleep listening to my iPod through the Bose headphones, a combination no one should be without, especially when flying long haul. QF93 is about 13 hours, but I slept for about 7 of those thanks to calm flying conditions, a couple of Temazapan pills and of course lots of Dom Perignon.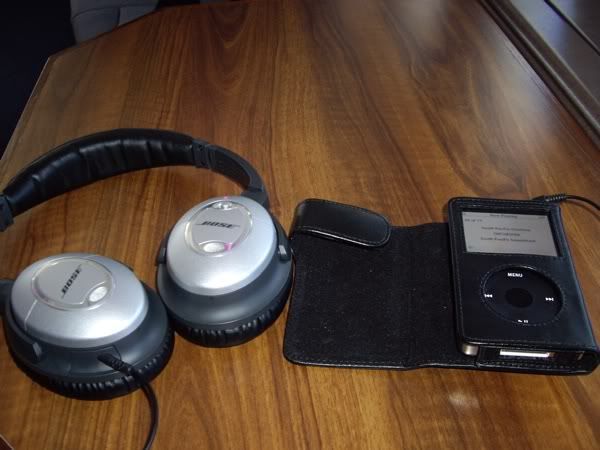 Never fly long haul without this duo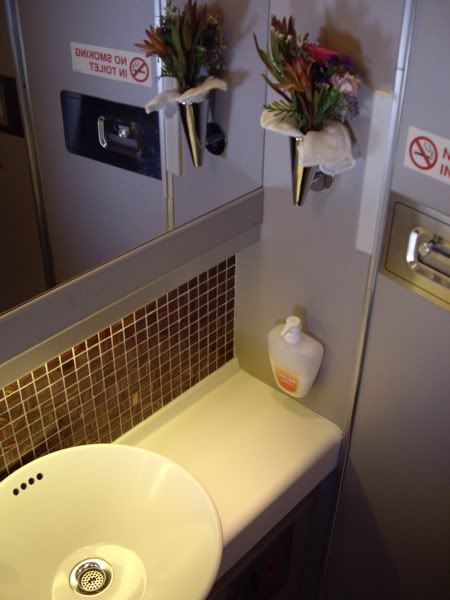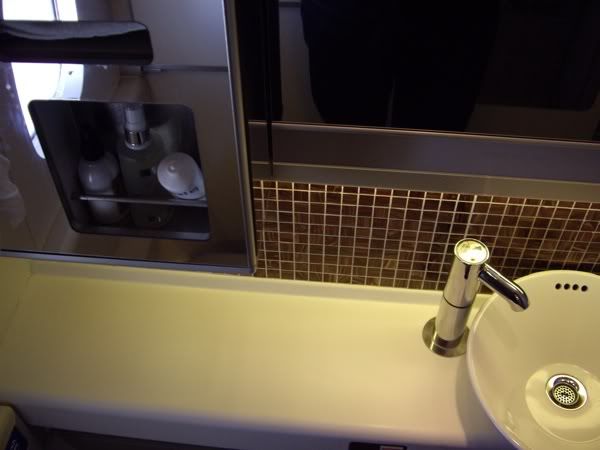 The spacious 1st class bathrooms
A few hours before landing at LAX, breakfast is served.
Bircher muesli, juice, fresh fruit, and croissants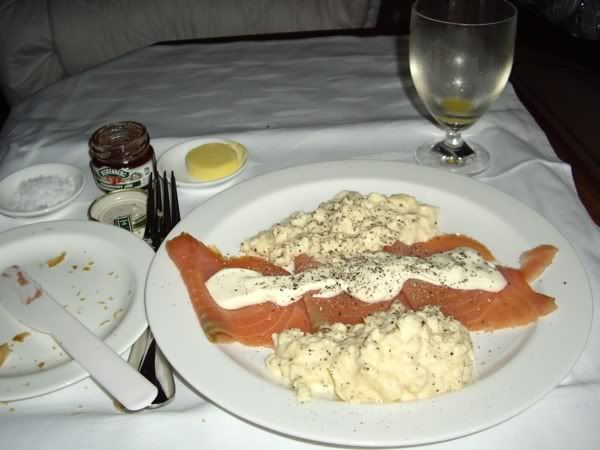 Scrambled egg with smoked salmon and crème fraiche
Probably the last decent cappuccino I'll see for a couple of weeks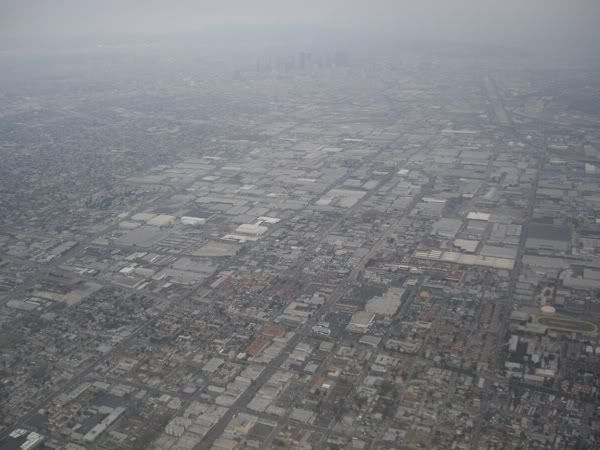 Descending over the Los Angeles sprawl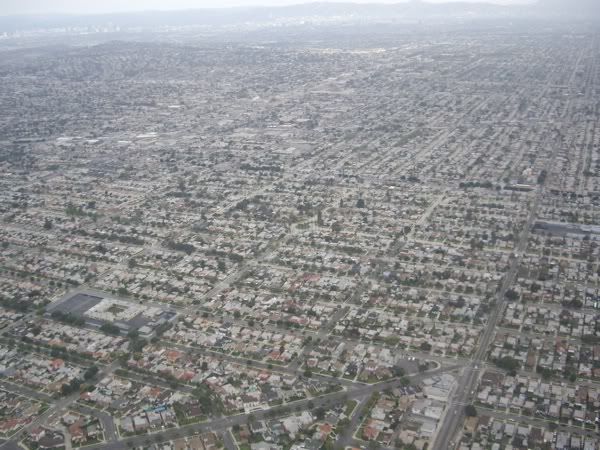 The relentlessly flat Los Angeles landscape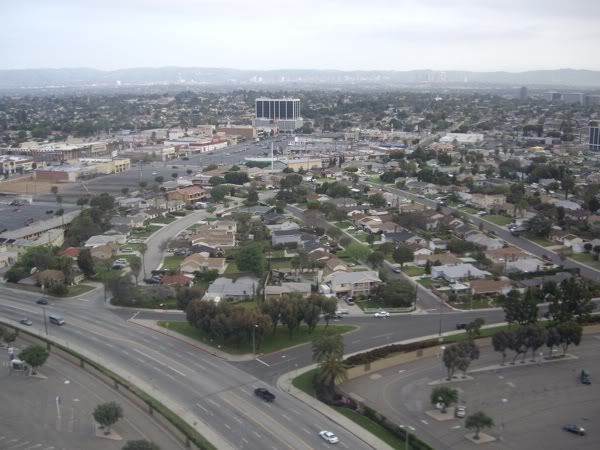 On final approach to LAX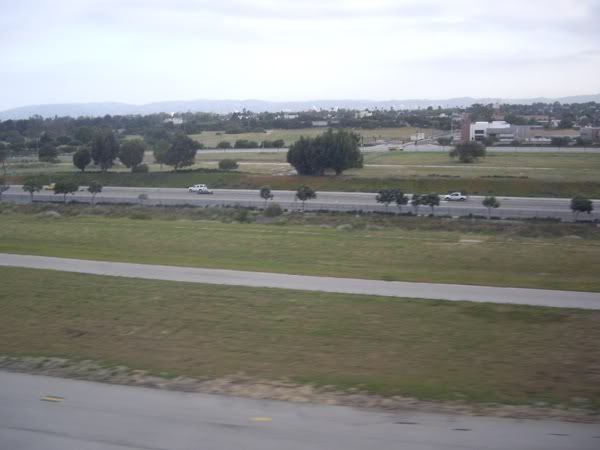 Landing at LAX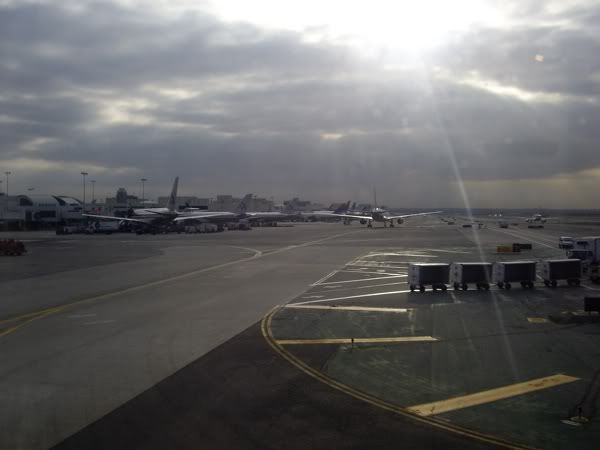 taxi to gate at LAX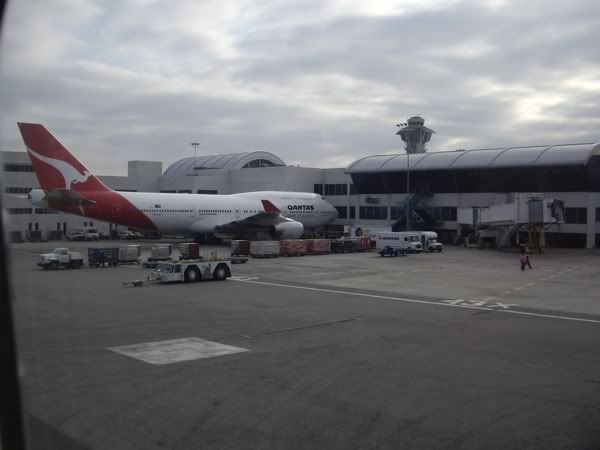 A familiar neighbour at the next gate
LAX%20and%20SFO/LAX.jpg" width="600" height="450" border=0>
Looks like we beat UA840!
Arrival at LAX was fussy as usual where transit passengers (i.e. me) have to go out of the arrival terminal and back through security again. Why is this necessary when we have all been screened prior to boarding in MEL? And the LAX security is ridiculous. Pompous and intellectually challenged security guards do their best to treat you with contempt. I am sure a determined terrorist could outwit them, yet the rest of us have to put up with all this crap. Also, why is it necessary for US Immigration to finger print and photograph passengers who have already been processed in this way on a prior trip. Surely they should be matching passengers re-entering against previously recorded information. At least the whole process of the transfer took only about 45 minutes, although it seemed like an eternity at the time.
Anyway, once through all this I was in the AA 1st class lounge in Terminal 4 at LAX. As previously reported, this is quite a nice lounge. I was able to have a refreshing shower before boarding QF107 to JFK.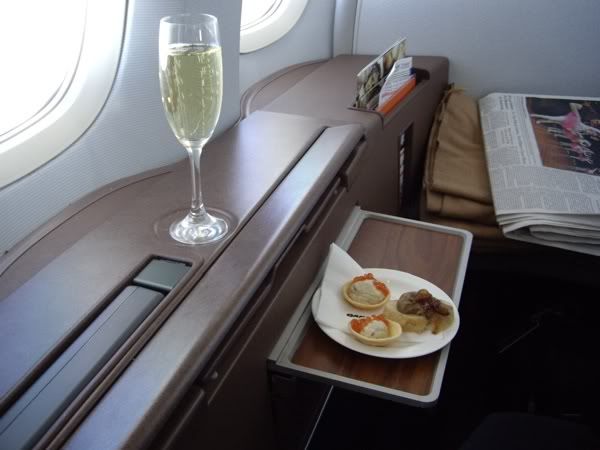 Seated in 1A with champagne and canapés before departure
Topping up with Dom Perignon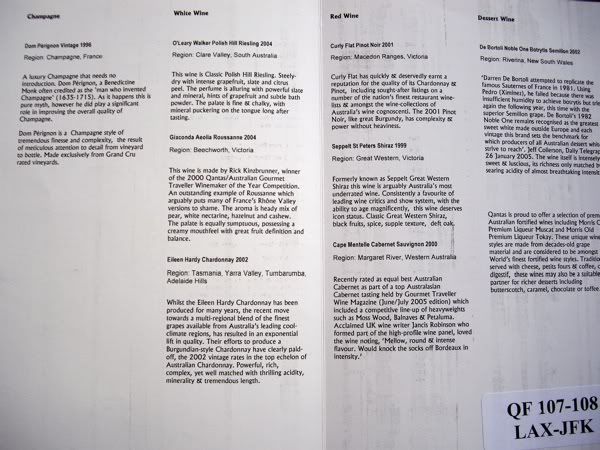 Menu and winelist for the flight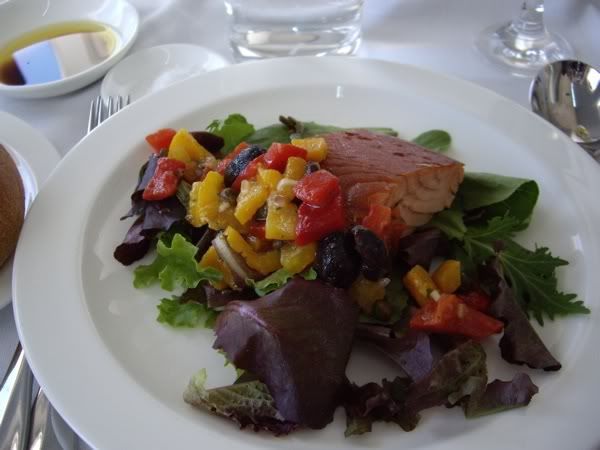 Salad of hot salmon and roast capsicum salsa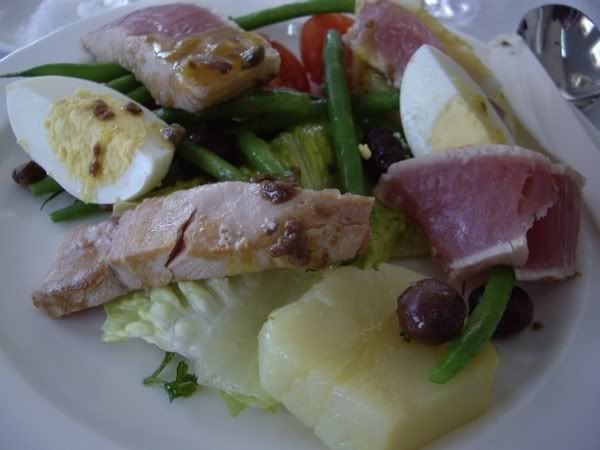 Salad Nicoise with seared tuna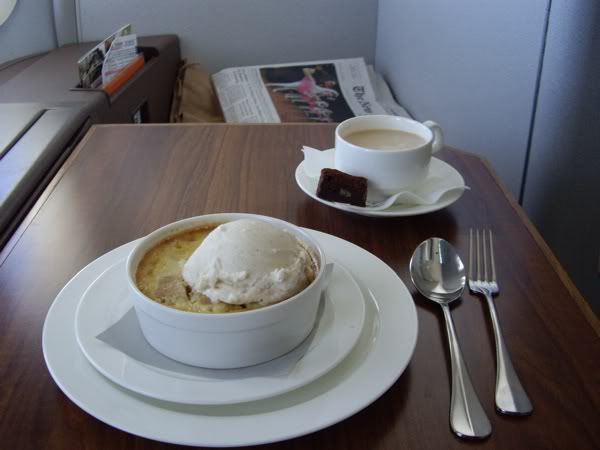 Dessert and cappuccino
Baked pear and ginger custard with vanilla ice cream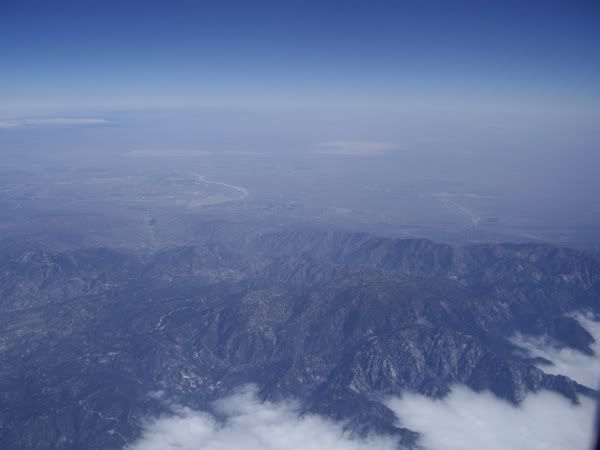 Somewhere transcontinental USA
This flight was excellent as well. I noted the IFE was completely VOD, unlike the flight from MEL. It provided me with the opportunity to watch a movie when I wanted rather than to a pre-determined schedule. A pleasant enough way to wile away the time during the 5 hour flight.
Qantas IFE on this flight was VOD
Arrival in JFK was spectacular with good views of the Manhattan skyline in the late afternoon and an interesting approach which involved some sharp banking prior to landing.
Manhattan skyline in the distance
Approaching JFK
Final approach to JFK
Notice the shadow cast by QF jumbo just before landing
UA aircraft with new livery at JFK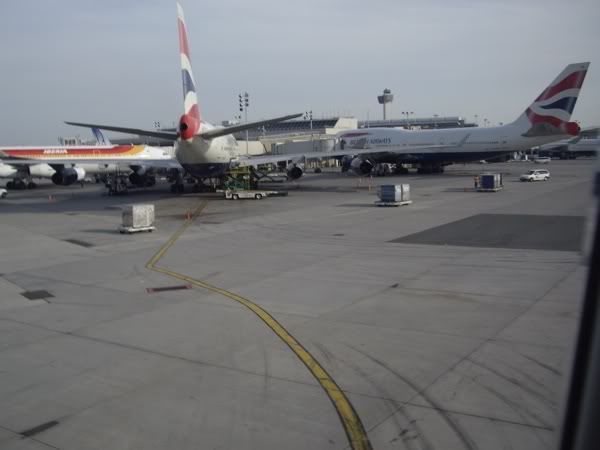 BA aircraft at terminal 7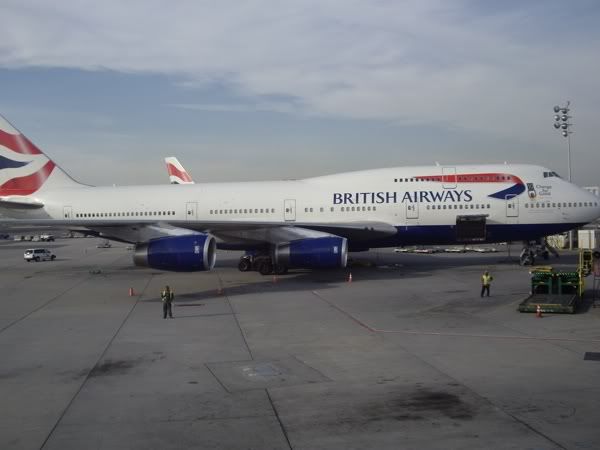 Nearest neighbour at gate
My trip report for the further journey will feature in a separate report to be posted soon.