Well after being stationed in Korea for a year I decided to take a trip down to Jeju island. Myself and 5 other USAF Air Traffic Controllers went for a 3 day weekend.
The flights were short but very comfortable in an A300 and a A333. Since we sprung the extra 22 bucks each way for prestige class we were able to go to the KAL Lounge. The Lounge was very nice and offered beverages and snack items as well as 3 computers with internet access. For those with laptops wireless internet was available.
After abotu 45 minutes in the lounge it was time to board. I was suprised that they had a Prestige line but took Economy and Prestige PAX at the same time. After boarding we pushed back and headed for 33L at Gimpo. The cabin was very warm with no Gasper fans for personnel cooling. The flight was smooth with only a few bumps on climbout. Mostly cloudy the whole way to Jeju but this was not dissapointing since we had some nice thuderheads to look at.
We arrived in Jeju on time and deplaned via air stairs then a bus to the terminal.
We decided to head to the airport early the day we came back so we could enjoy the lounge again and get some pictures of thet airport.
The lounge was awesome because of the view of the airfield. While enjoying the vierw the hostess came and asked me to follow her. I was confused but assumed they were trying to get us on a earlier flight. She was trying to explain what was going on in broken english but I didn't understand. I was escorted through a secure door which led to the bag screening room. She pointed to a bag and asked me to find lighters. The bag was not mine but was someones that I was travelling with. I told her it was not my bag but would help her out. I found 1 and she said there was one more. I asked if she had an idea where it was, she did not. She rescanned the bag and showed me the area it was in. I found it and she said only 1 lighter allowed. I apologized for my travel buddy. They had me sign a form that said why the bag was held and I was allowed to leave. I later informed my friend of the rules and thanked him for the fun time with security...
The flight was getting ready to board so we lined up at the prestige line again. I noticed the flight next door was one that we control daily (AAR8236). Pretty cool seeing PAX boarding a flight you keep safe on a daily basis. This time they took prestige class first then economy. The A330-300 was nice. Newer seats then the A300 and had LCD screens with Airshow.
The landing was nice and we arrived 15 minutes early. The whole experience was good. I was a little dissapointed they had only water coffee and juice for us on the flight. I was hoping for wine or beer...maybe a jack and coke. I understand though, it was only 50 minutes.
Bus to the airport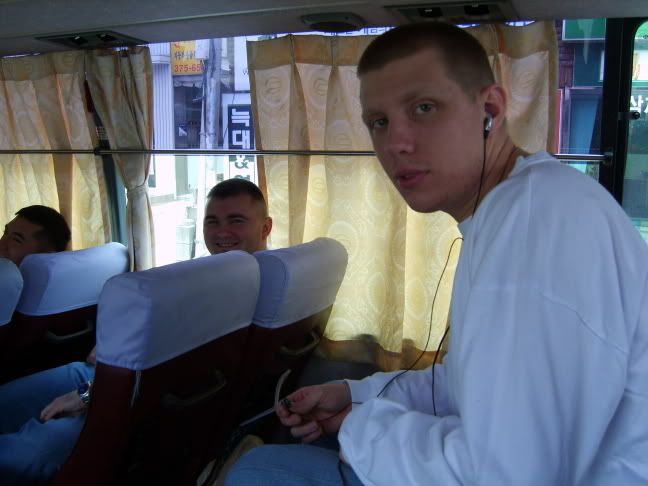 KAL Lounge Gimpo
KAL Lounge GMP (not such a nice view)
A300 from GMP to CJU
Prestige Class A300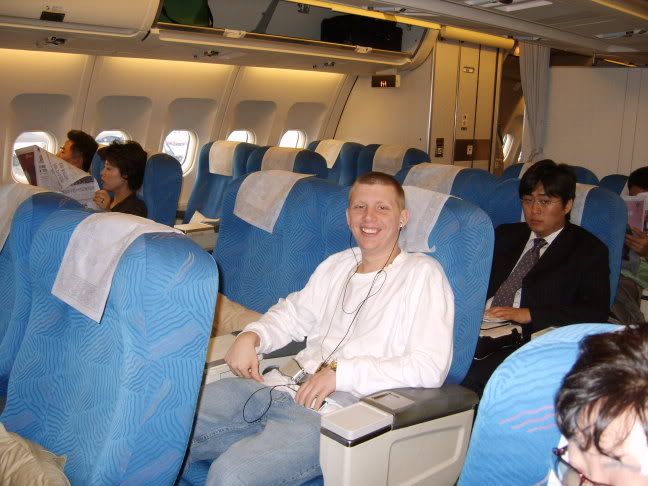 Inflight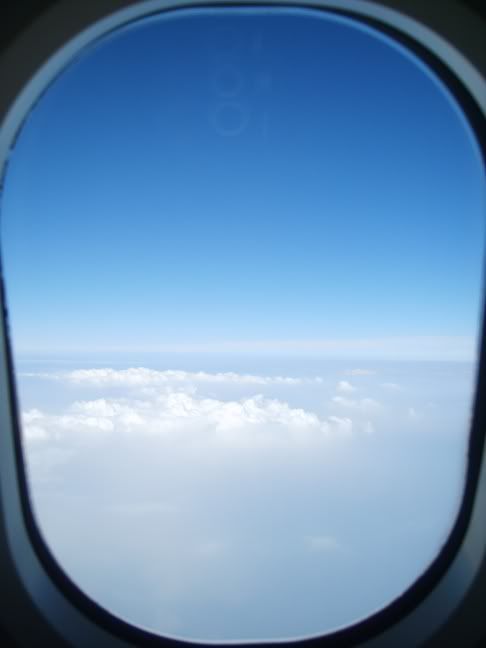 Landing CJU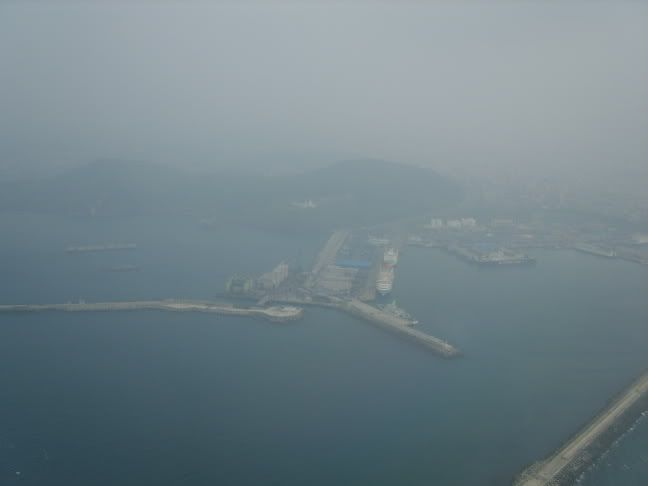 Landing CJU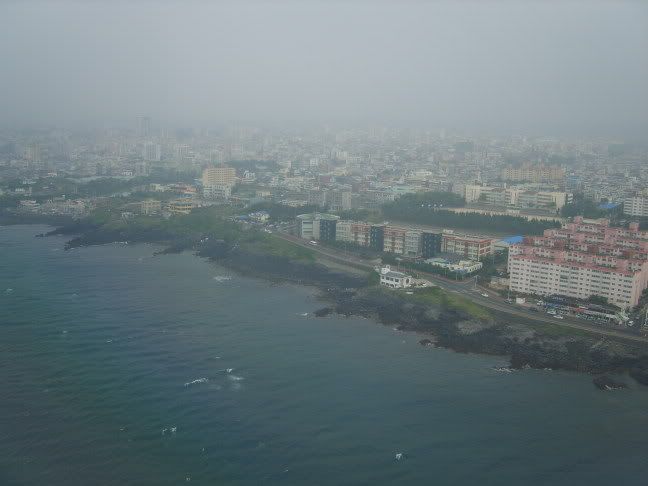 Arriving at Jeju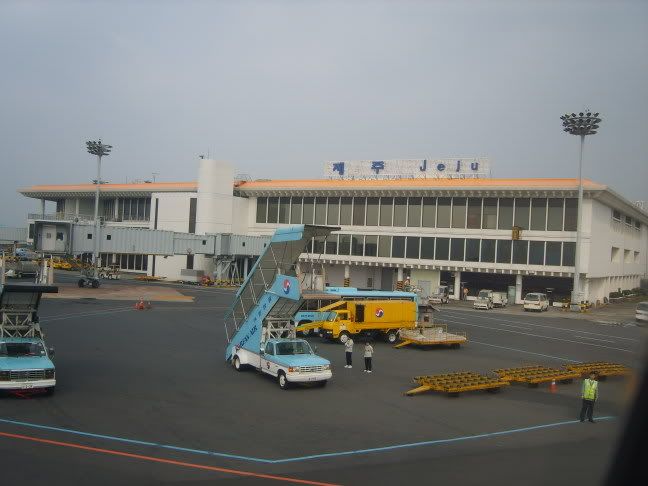 Deplaning via airstairs.
On the sea wall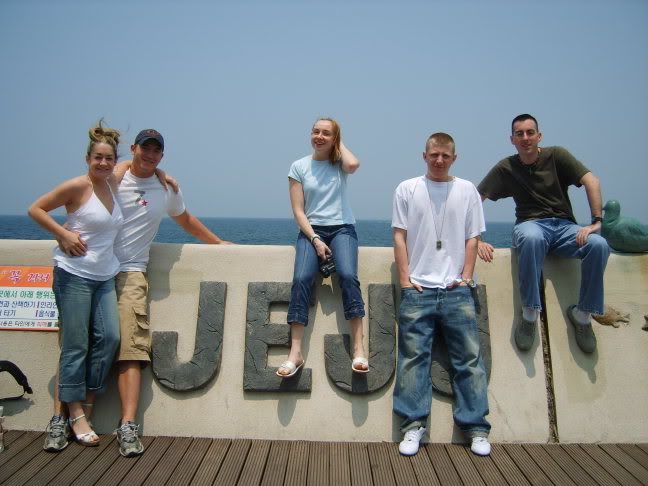 View from the KAL Lounge CJU (much better)
Our aircraft taxiing into the gate.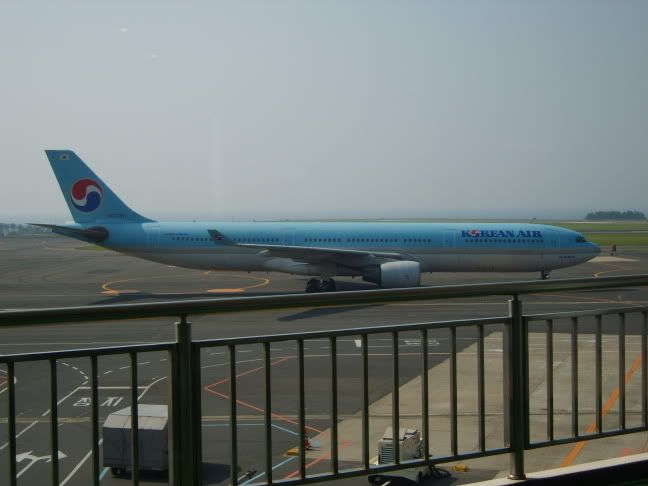 KAL B738 Landing roll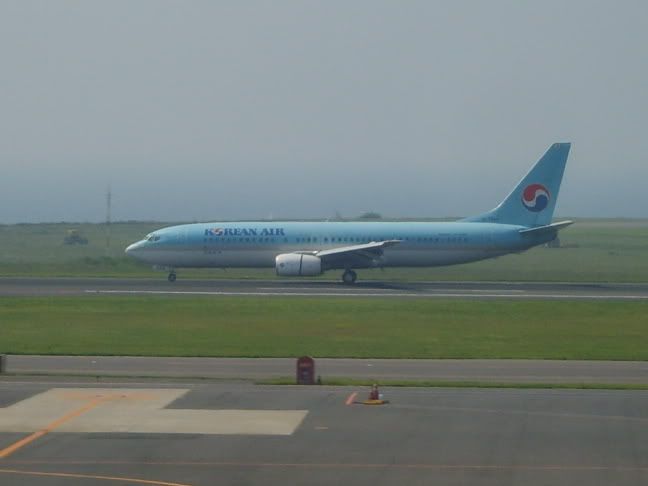 Hansung Airlines ATR72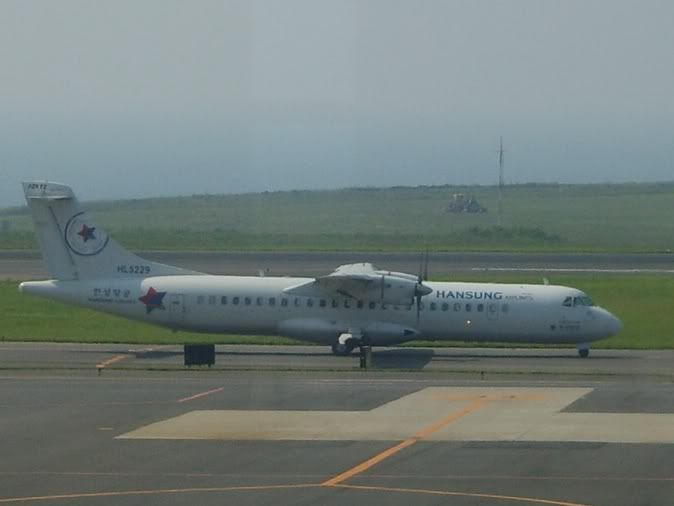 Checkin area CJU
A333 inbound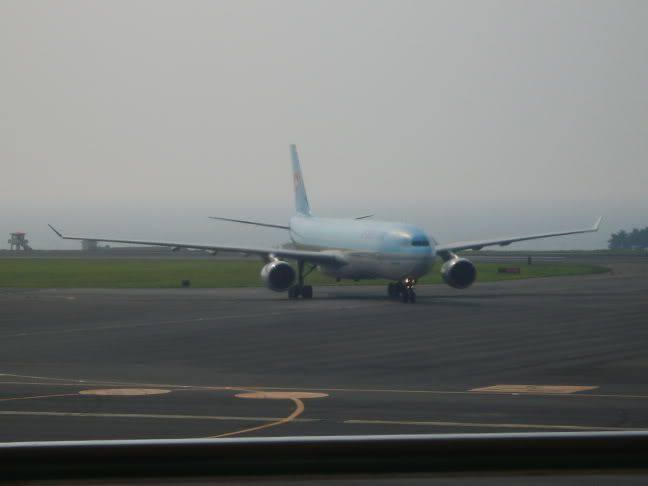 Prestige Class A333 (sorry for the blury F/A)
LCD Screen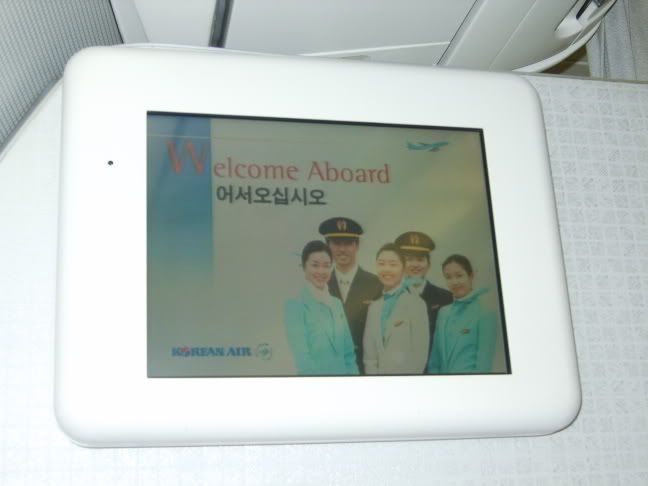 Taxi out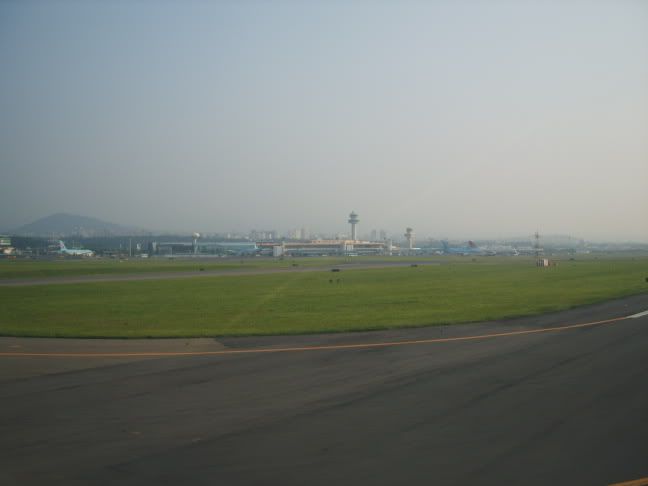 Back to work