This is the 3rd instalment of my trip report covering MEL-LAX-JFK-BOS-SFO-HKG-MEL, Circle Pacific 1st Class QF-AA-CX-QF 5th – 22nd May 2006. You can read my first two instalments covering MEL-LAX-JFK at
MEL-LAX-JFK 1st Class On QF (lots Of Pics)
(by
Crdaus
May 27 2006 in Trip Reports) and BOS-SFO at
BOS-SFO 1st Class On AA (20 Pics)
(by
Crdaus
Jun 1 2006 in Trip Reports)
SFO-HKG, CX873 1st Class. The flight is scheduled to depart at 1:10 am, so I arrived at SFO at about 11pm. Check-in at SFO was a bit slow due to problems with the e-ticket mentioned in my earlier trip report instalment. In addition, the 1st class desk woman seem distracted and I was invited to check-in at the business class desk which may have been why my baggage was tagged as business rather than 1st (as I discovered when retrieving my luggage at MEL). I like the way the CX 1st class check-in staff come out from behind the counter to greet you. It gives the whole process a more personal and welcoming feel.
Security check was a breeze with time to spare to enjoy the BA 1st class lounge. However, this lounge is a big disappointment. It is too small to accommodate everyone and only offers a few sandwiches and sealed packets of munchies, although the bar was good. The best thing about the lounge is that I was able to board the aircraft from the lounge, completely bypassing the usual crowd found at boarding gates. I was seated in 1K of the 747-400 a very private space indeed.
Due to works being carried out on the taxiways at SFO the 747 was towed at a snails pace for about 45 minutes before engines started, but this provided time to enjoy a pre-flight cocktail of Krug champagne and lobster medallions. Although it was 2am when the flight eventually took off, I had a full service dinner consisting of the usual CX fare, namely caviar and salmon followed by choice of courses. I had mushroom soup and then herb crusted lamb chops with vegetables. Quite delicious.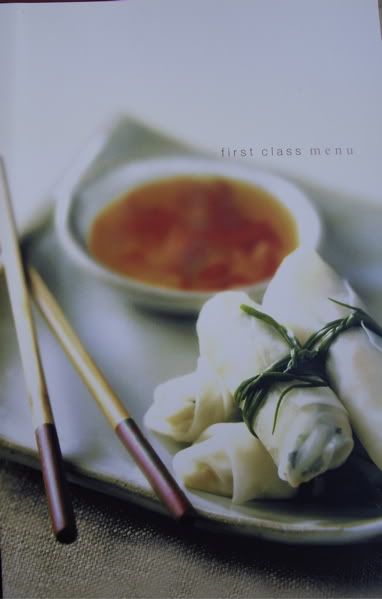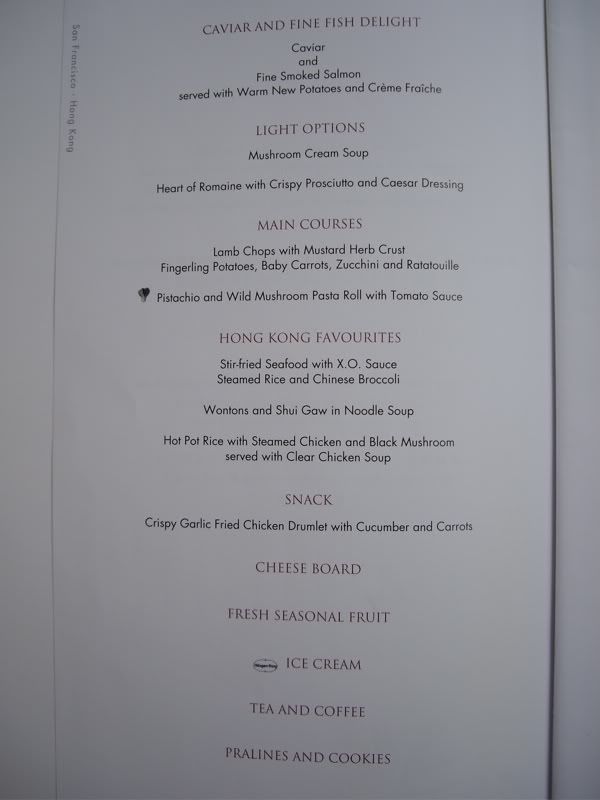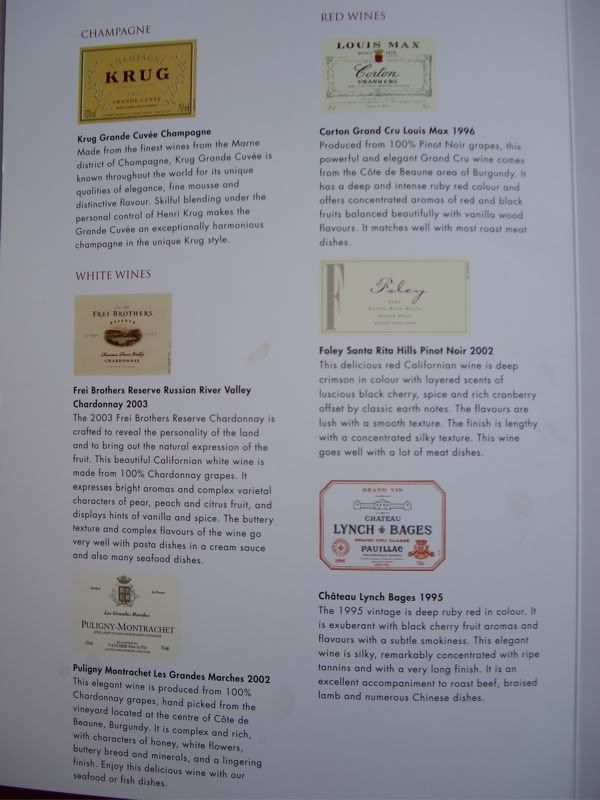 Menu for the flight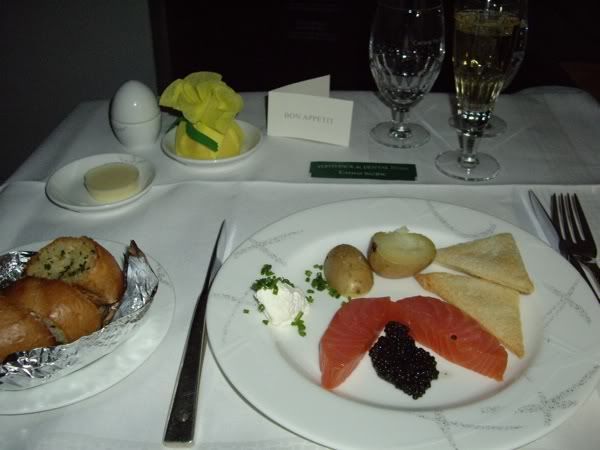 First course of smoked salmon and caviar with all the trimmings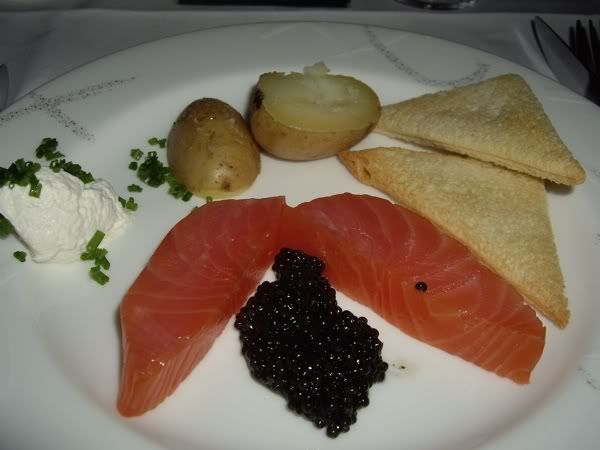 A closeup of the first course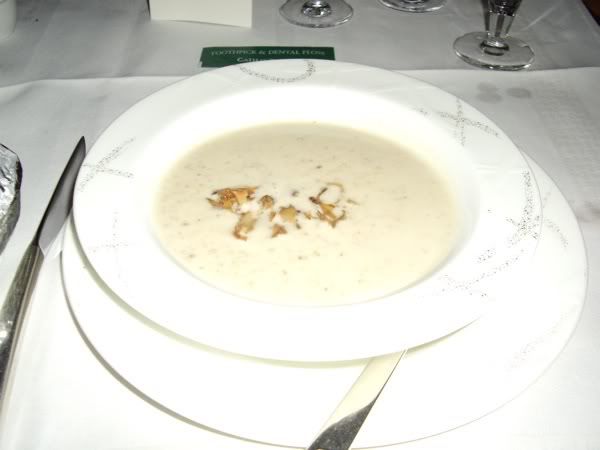 Mushroom cream soup
Main course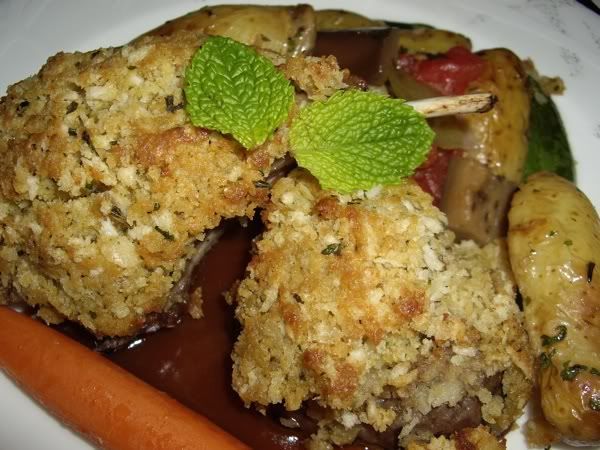 Mustard herb crusted lamb chops with vegetables and ratatouille
Overall though, I think CX standards are slipping compared to previous recent flights I have had with them. On arrival at my ultimate destination, MEL, I notice my luggage had been tagged "business class". Although CX is a 5 star airline according to Skytrax, I would say the service is now on a par with QF, so either QF should be 5 star or CX downgraded to 4 star. Despite the flight being quite bumpy, the combination of termazapan and Krug did the trick and I slept for 7 of the 13 hours flying time. The rest of the time I was either eating or watching the CX VOD IFE system.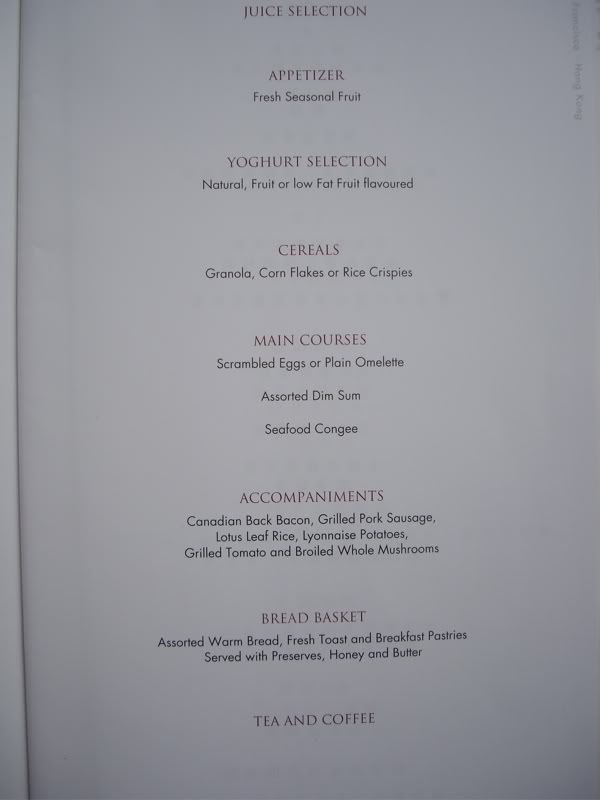 Prior to early morning arrival at HKG, I enjoyed a breakfast of dim sum, croissants and coffee.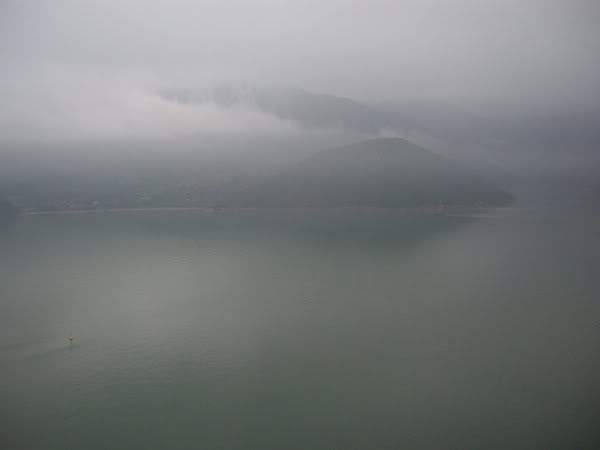 Approaching HKG
Final approach to HKG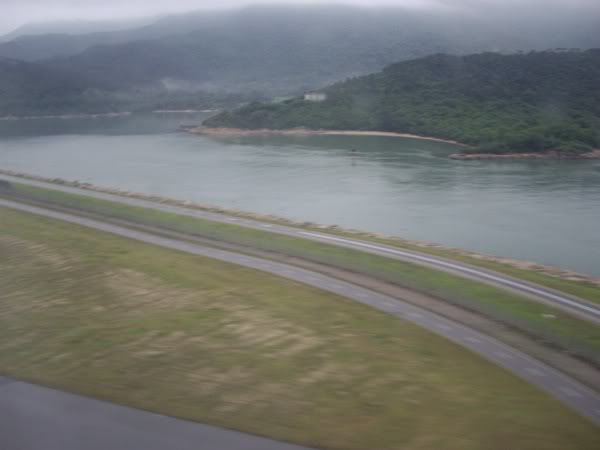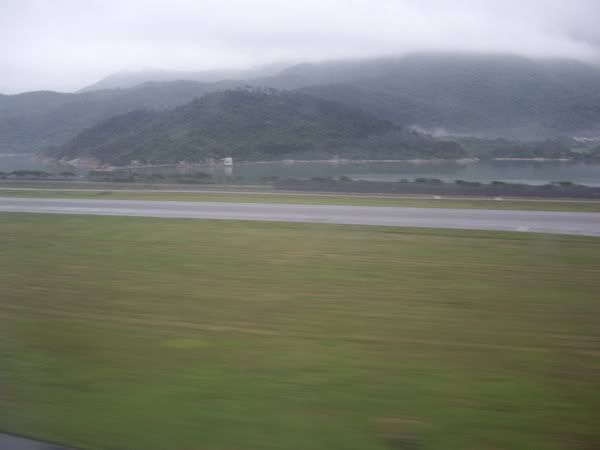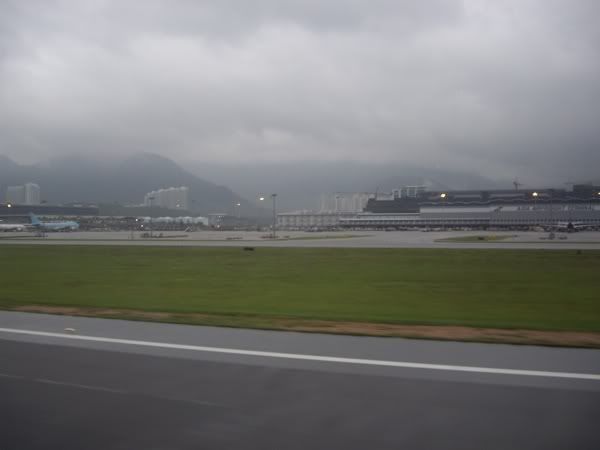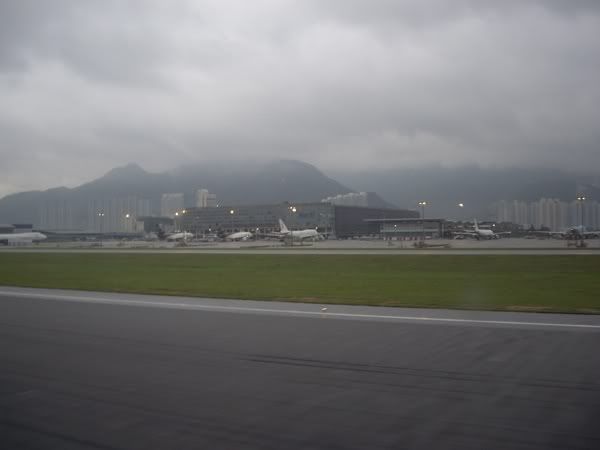 Landing at HKG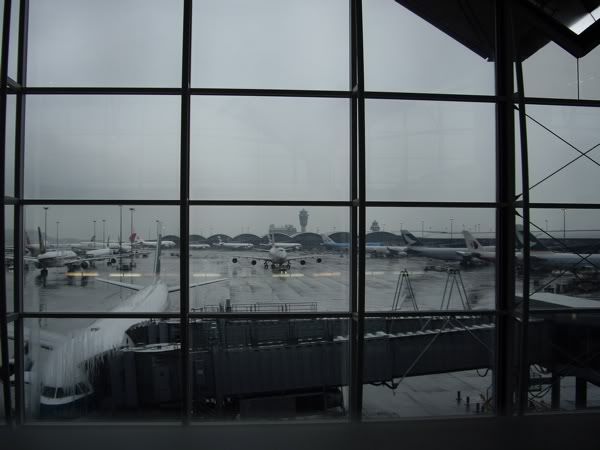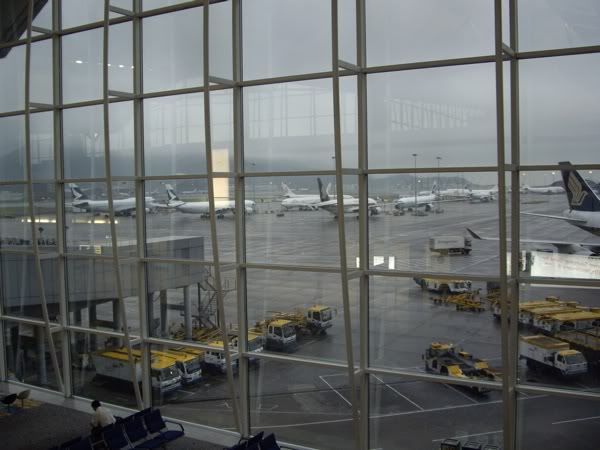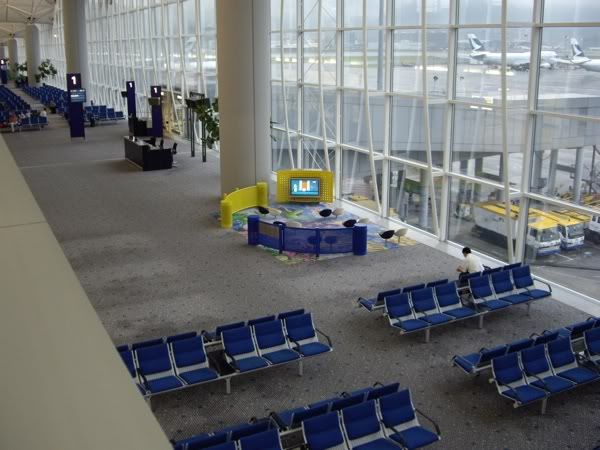 Inside the terminal at HKG
With about 2 and half hours before connecting with QF30 from LHR, I had time for more eating in the CX Wing dining room followed by a relaxing soak in an enormous bath in a private cabana. The HKG Wing is an exceptional 1st class lounge and I am not surprised it is rated the best in the world. It is a very spacious and airy lounge on the top level of the CX terminal and the main seating area is open to the cavernous roof of the pavilion like terminal building.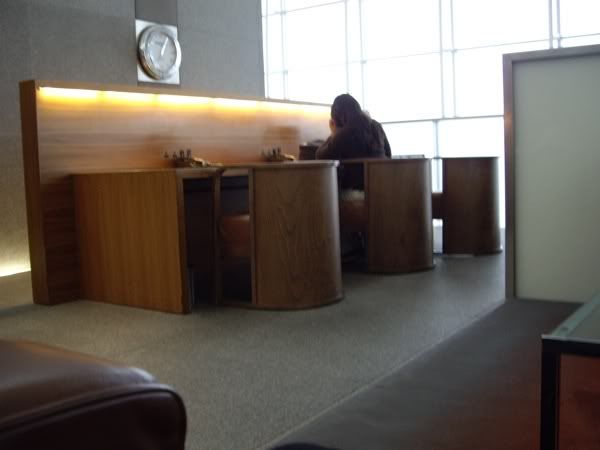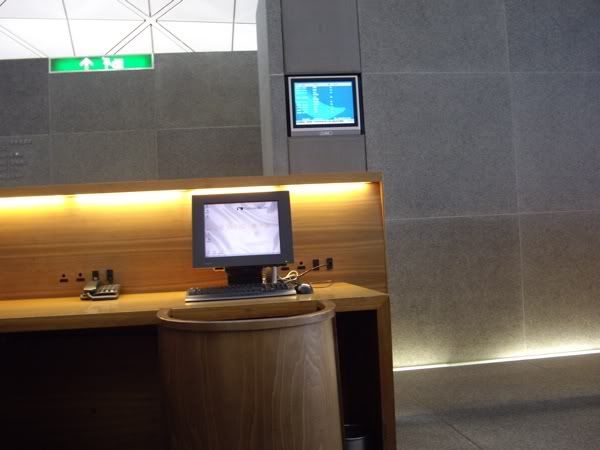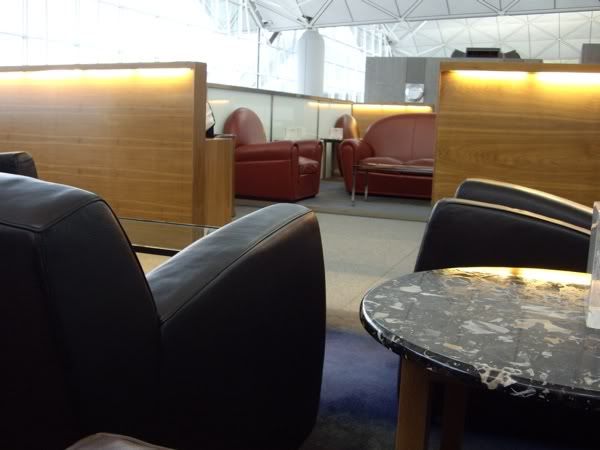 Inside the Wing at HKG
The food in the dining room was a comprehensive buffet.
Inside the Wing Dining Room
I continued to satisfy my appetite for dim sum, although I also had some bircher muesli.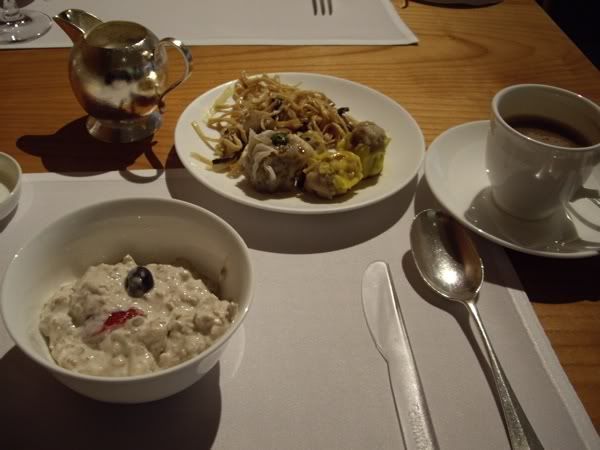 Breakfast of dim sum, noodles, bircher muesli and coffee
Time for a relaxing soak in a private cabana.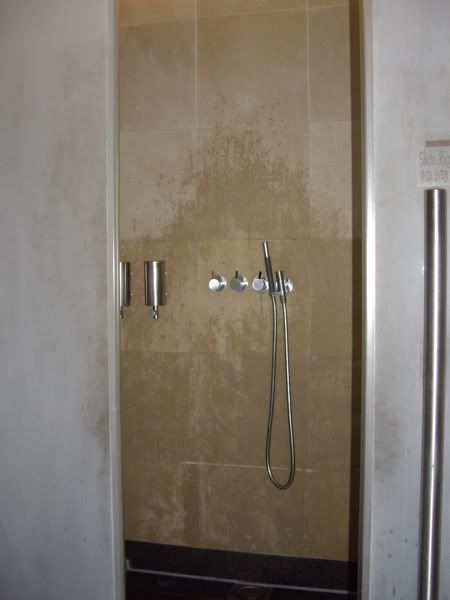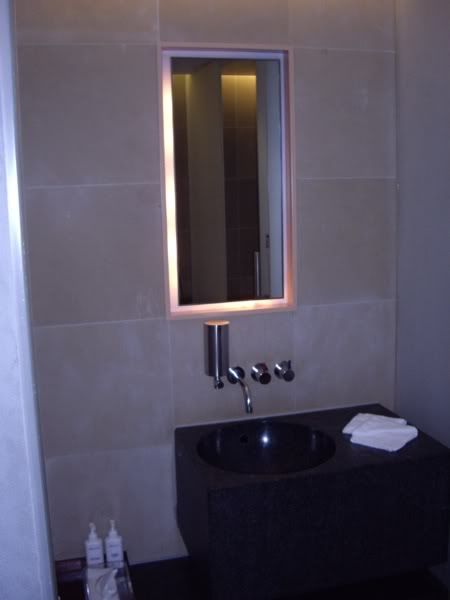 A cabana in the Wing at HKG
Before boarding QF30, I had spent some time buying duty free. Too much time actually, because they were waiting for me to board. Although there were about 20 minutes before scheduled departure, as I was approaching the gate on one of those moving walkways, a CX lady addressed me by name and then radioed the gate to let me know I was coming. Similarly, on boarding the F/As greeted me by name and literally shut the door behind me! Later I realised that the flight was less than a third full and everyone else boarded early. The flight left the gate 10 minutes prior to scheduled departure time. As 1st class had only 5 pax that day and they were all sitting at the front, I decided to move back from my preferred seat of 2K to 3K and have the back of the cabin to myself!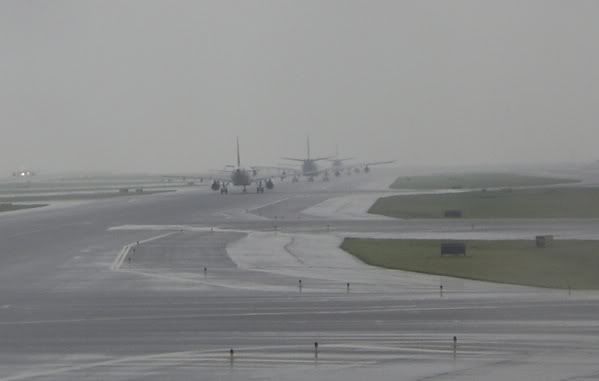 Taxi to runway for takeoff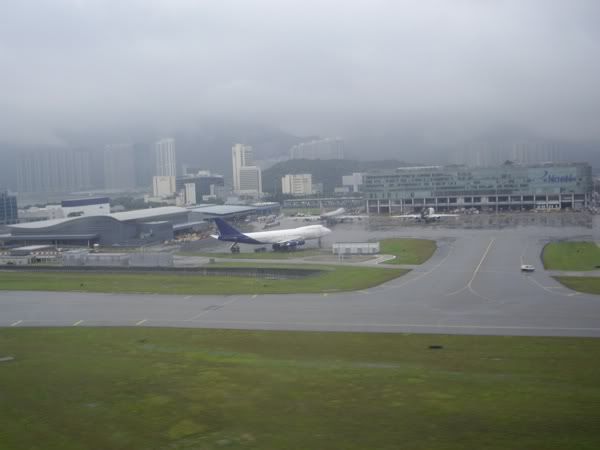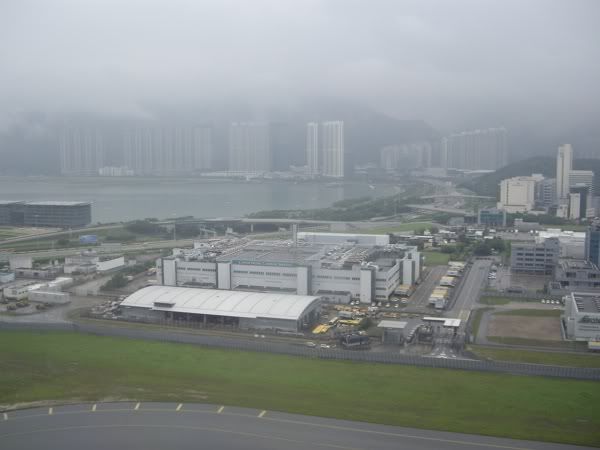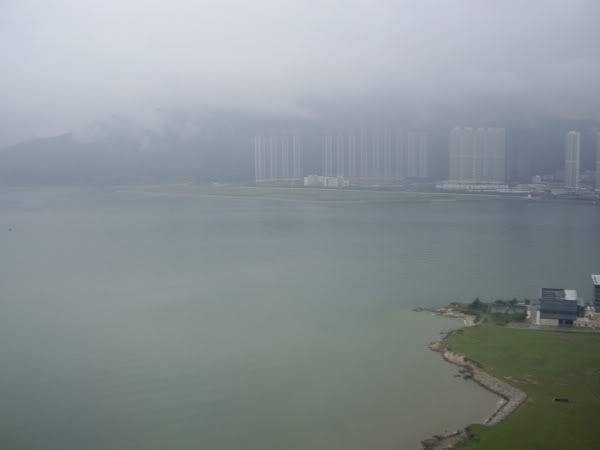 Takeoff from HKG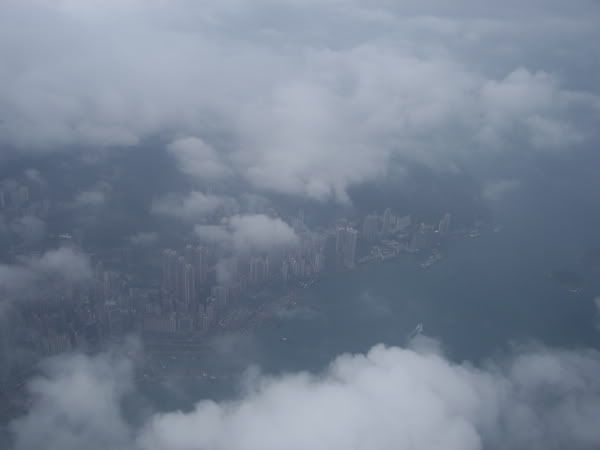 Climbing over Hong Kong
Inside the QF 1st class cabin taken from seat 3K
QF30 was an excellent flight, similar to the other QF flights experienced on this trip. The F/As were exceptional, the food was quite good, and the flight reasonably smooth. On the HKG-MEL sector, you can order from a long menu to eat at anytime throughout the 8 hour flight. This works well because some people want breakfast while others, like me, were ready for lunch.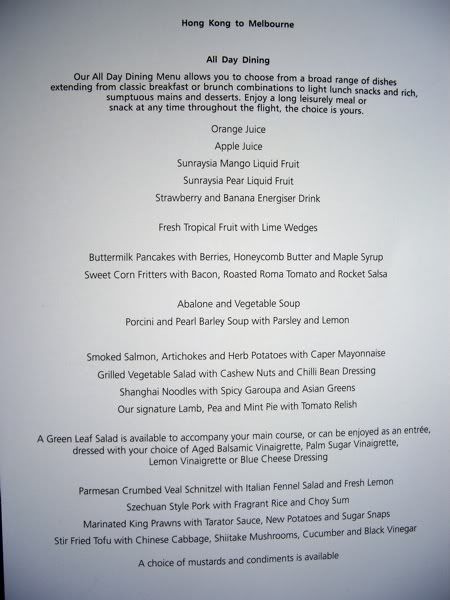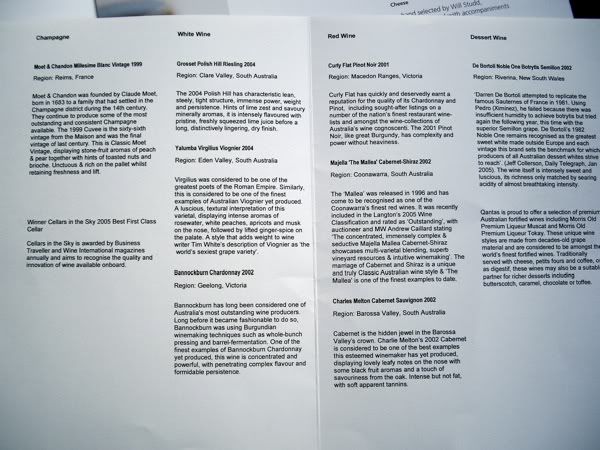 Menu and winelist
I had a smoked salmon salad with artichokes and asparagus, followed by stir fried prawns, a cheese plate, and mixed sweets with cappuccino. I was so full of dim sum earlier consumed at the Wing that I couldn't eat anything further on the flight.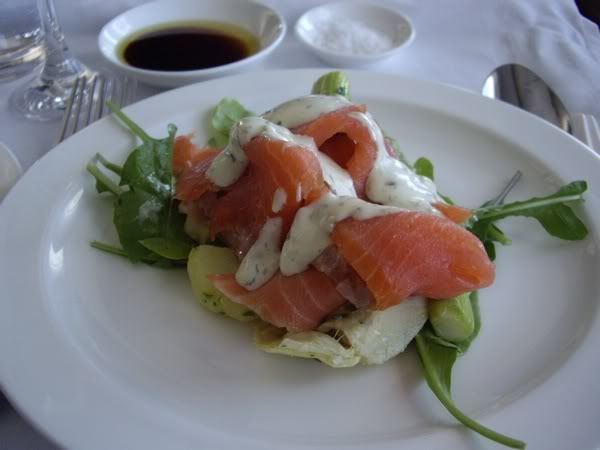 Smoked salmon, artichokes and herb potatoes with caper mayonnaise
Marinated king prawns with tarator sauce, new potatoes and sugar snaps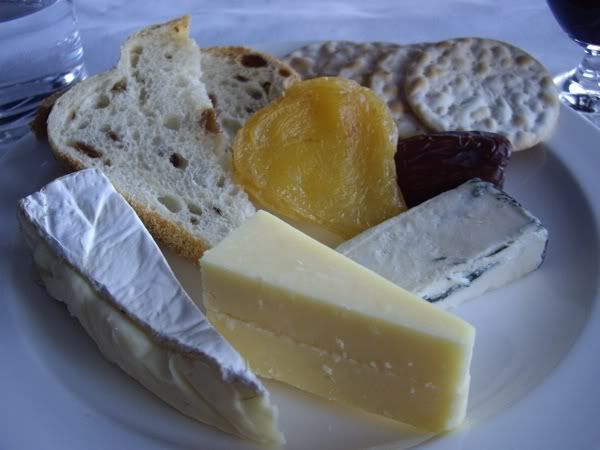 Hand selected blue, soft and hard cheese with accompaniments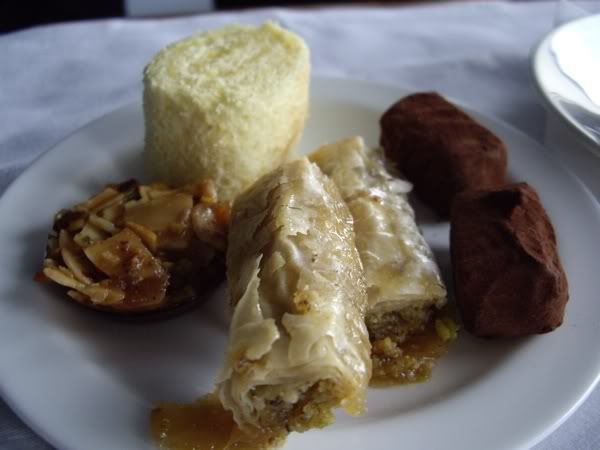 Petits Fours
The one unusual aspect of the flight is that they darken the 1st class cabin so that passengers can sleep. Why any passengers would want to do that on a daytime flight eludes me because even if they originated in LHR, they would have had ample time to sleep on the 12 hour LHR-HKG leg. It is a bit annoying because you feel you ought to leave the windows shut to appease the sleepers, whereas I wanted to look at the clouds. Anyway, after a couple of hours I finally relented and shut my windows. Pretty soon I was also feeling drowsy and ended up napping for a couple of hours, but not before checking out the galley to find the 1st class cabin now bereft of any F/As!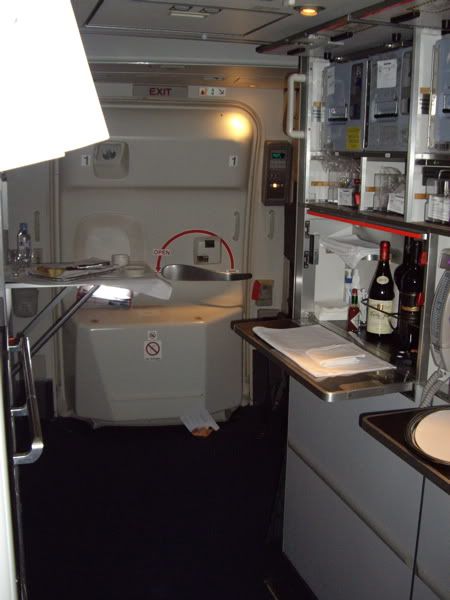 The empty 1st class galley mid flight
The 8pm arrival into MEL is a good time because you can go to bed at normal time and sleep (providing you haven't slept too much on the flight of course). On arrival I was the first person off the plane but among the last to receive my luggage, once again proving that 1st class means little in terms of early baggage delivery. In summary though, I was very pleased with the Circle Pacific fare and the value it represents when you can fly CX and QF. The route is a viable alternative to direct return flights when the fare is a third less and there are only a few more hours flying time with excellent connections.
Note: photos in this report were taken with a Pentax Optio A10 8 megapixel camera.