During the first week of March this year I voluntarily took a bump from a Los Angeles – Orlando flight and ended up with a $400 American Airlines voucher. Because AA is not my primary airline, I had no idea when I was going to use it. However, when I found myself in Connecticut during the first week of June, I decided this would be the perfect chance to utilize the voucher. I found a one way First Class fare for just over $300 from New York JFK to Orlando via Miami on a 767-200. Here was the chance for me to fly a three class AFS configuration 767 and check the seats out. As all my elite AA friends rave about the product offered on AFS, I figured I could get a glimpse of the product.
American Airlines 1373
New York/JFK – Miami
Boeing 767-223/ER (N338AA)
Seat: 3J
Scheduled Departure Time: 7:43
Actual Departure Time: 7:55
Scheduled Arrival Time: 10:40
Actual Arrival Time: 10:42
Check In:
Arriving well ahead of time, the yellow New York City cab dropped me off in front of the brand new terminal 9. From the outside it looked clean, crisp and shining. Once I entered the building I could not help but notice how spacious and clean the terminal was, I swore for a second I was almost transported back to Hong Kong. Two thumbs up here, AA! I proceeded to one of the empty e-kiosks and had my boarding passes in no time.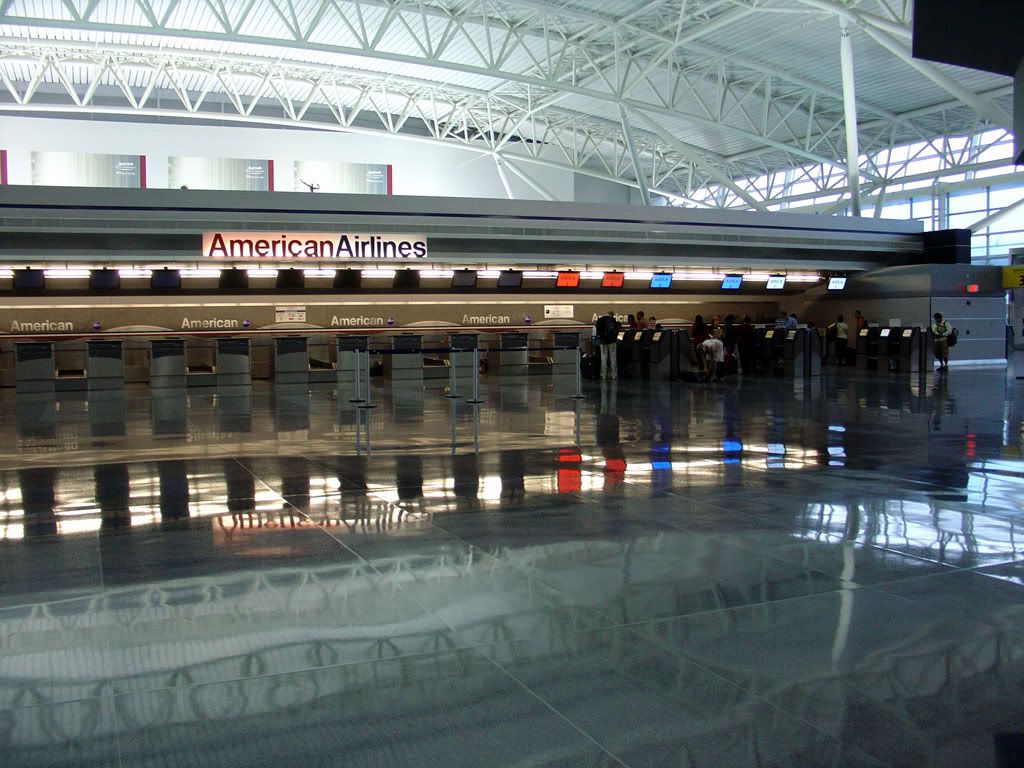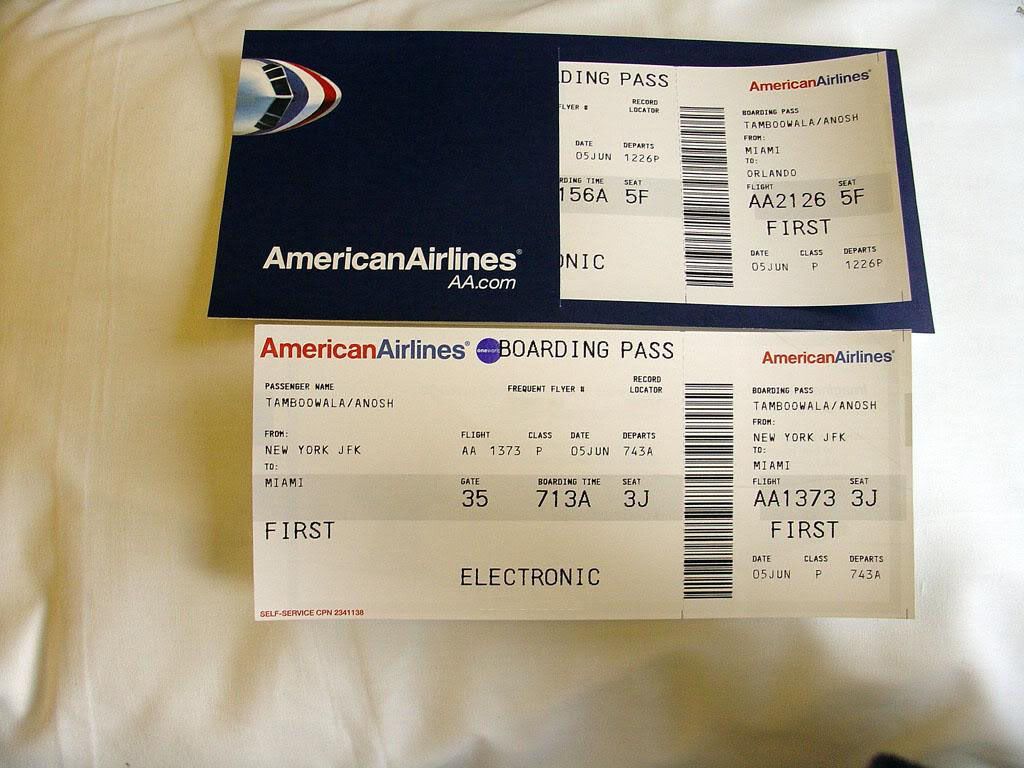 I walked slowly towards security and was in the First Class/Elite line shortly. The line was rather slowly moving, especially with multiple cabin crew members cutting those already in line. Once I was done with security, I took a few shots of the new terminal walkway as the terminal impressed me more and more.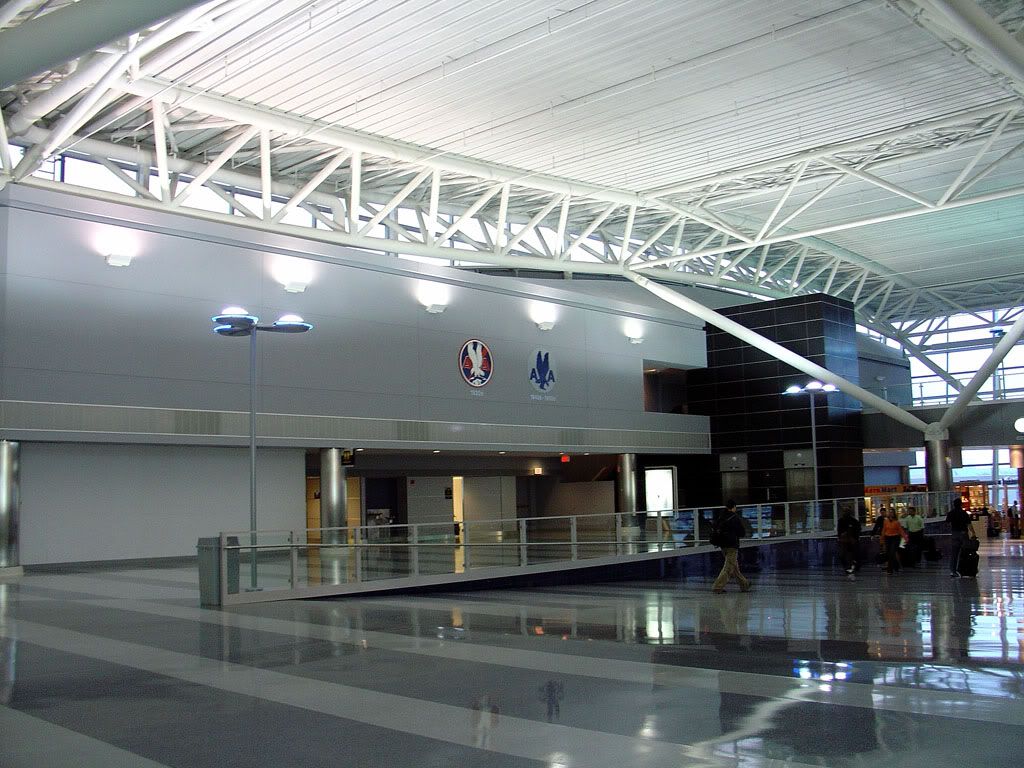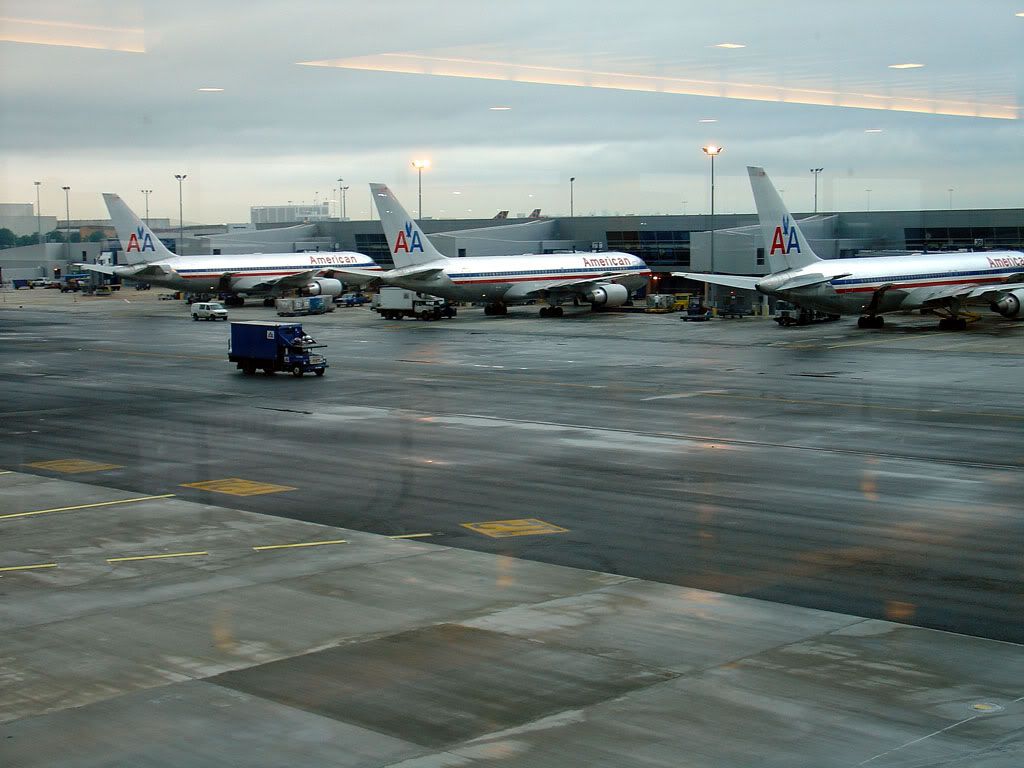 Once at the gate I sat down and snapped a few more pictures until boarding was announced.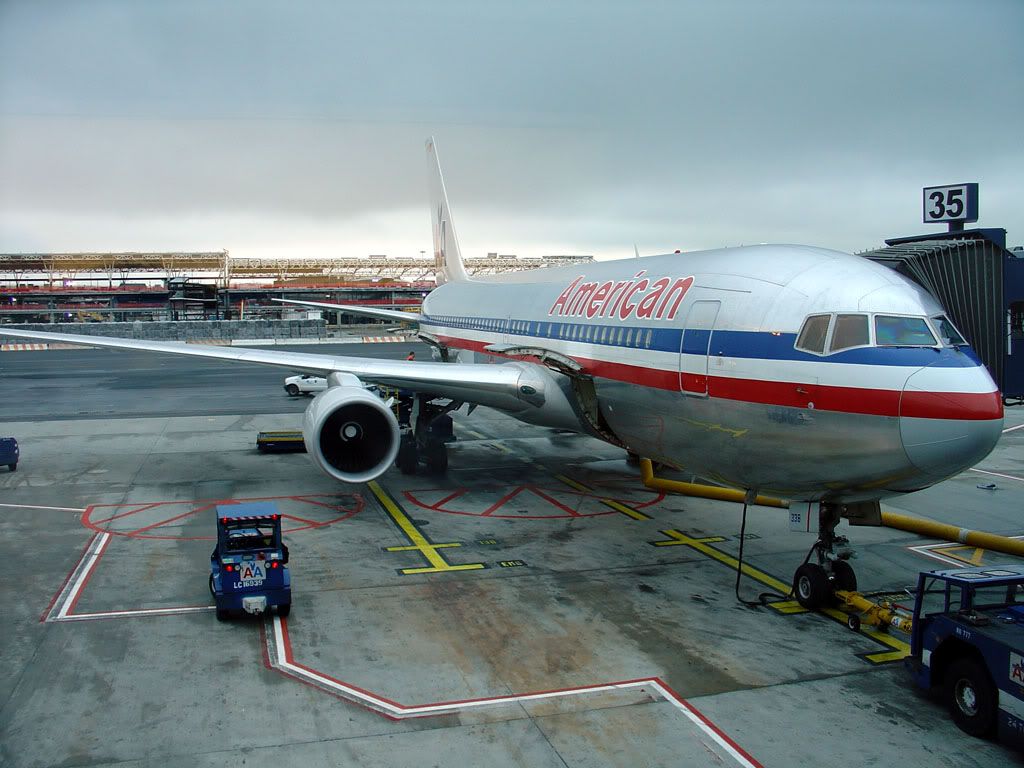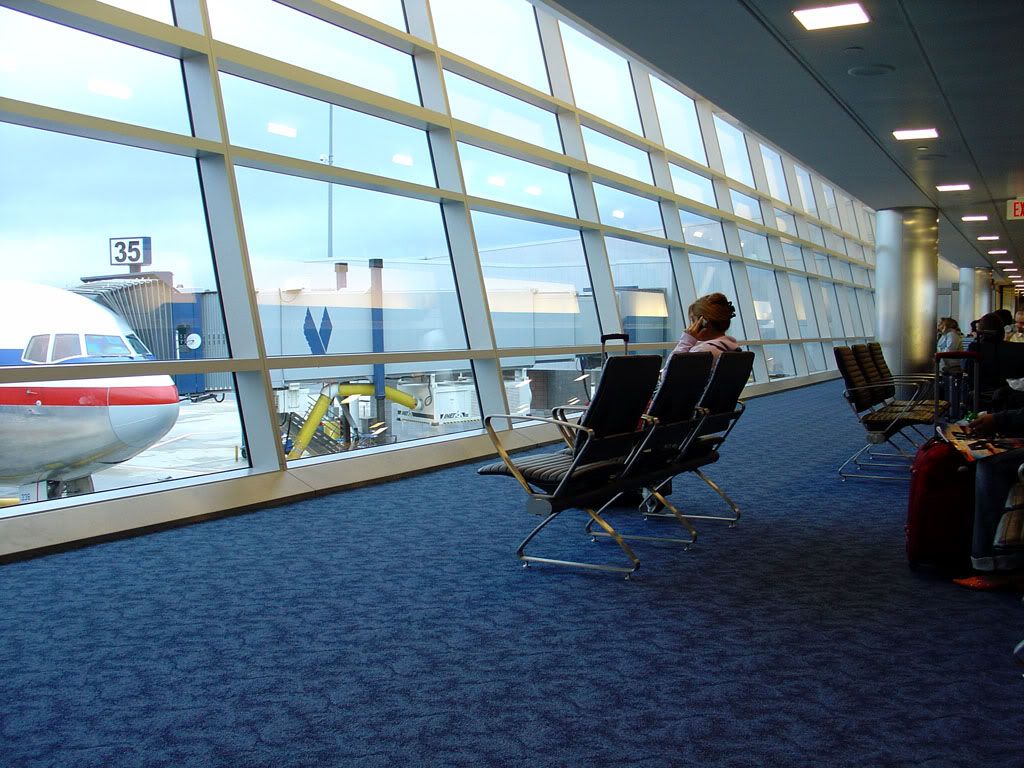 Boarding:
At exactly 7:15 pre-boarding was announced for First Class passengers and I proceeded towards the jetway. For the first time on any AA aircraft I was greeted at the door by a male F/A with a large smile and a "welcome onboard sir." At that moment I knew I was going to have a good flight. I stowed my bags and had barely made myself comfortable when the male F/A approached me with a "Good morning sir, would you care for some water or orange juice before take off?" A minute later he returned with a glass of orange juice which he placed on my armrest.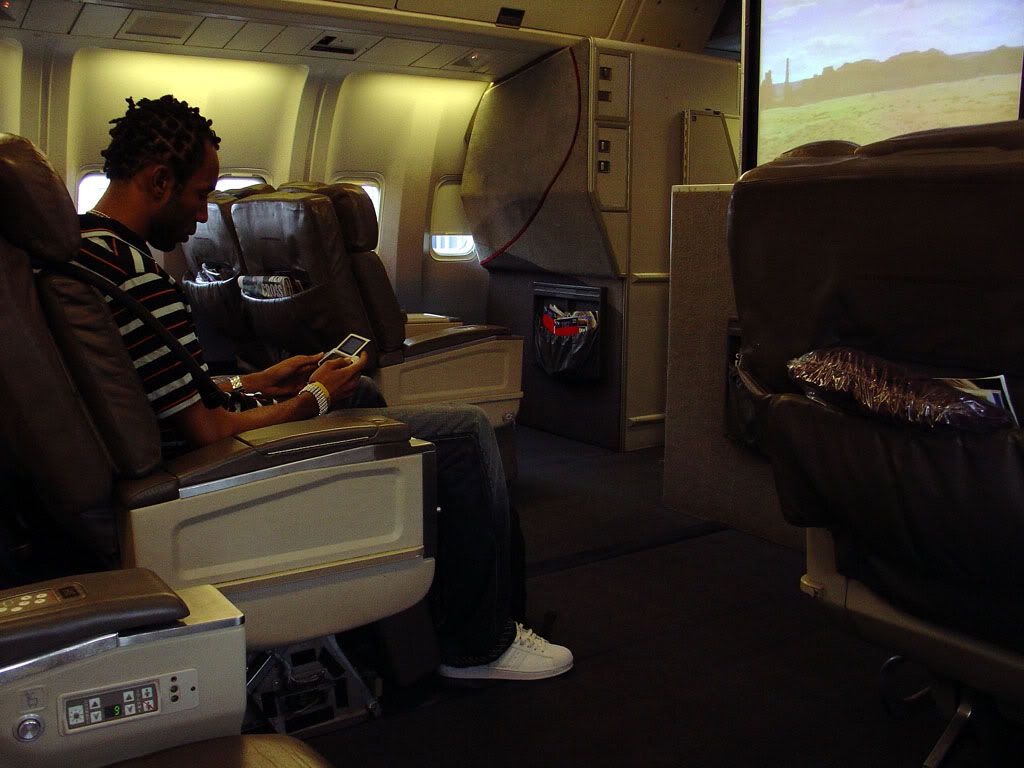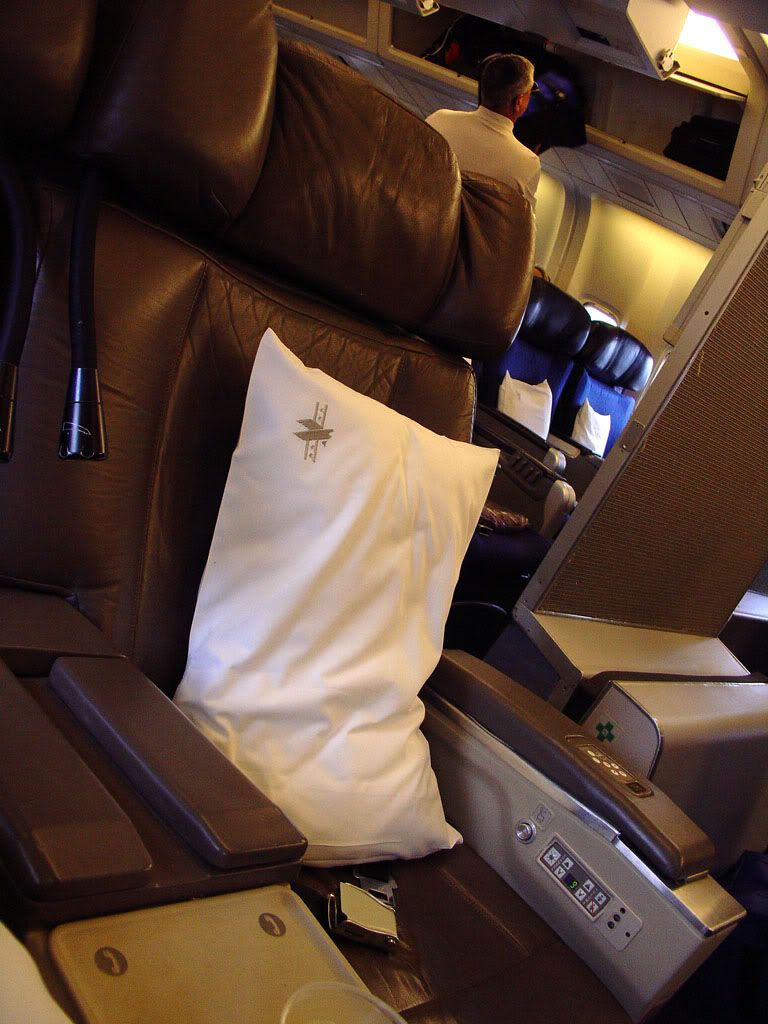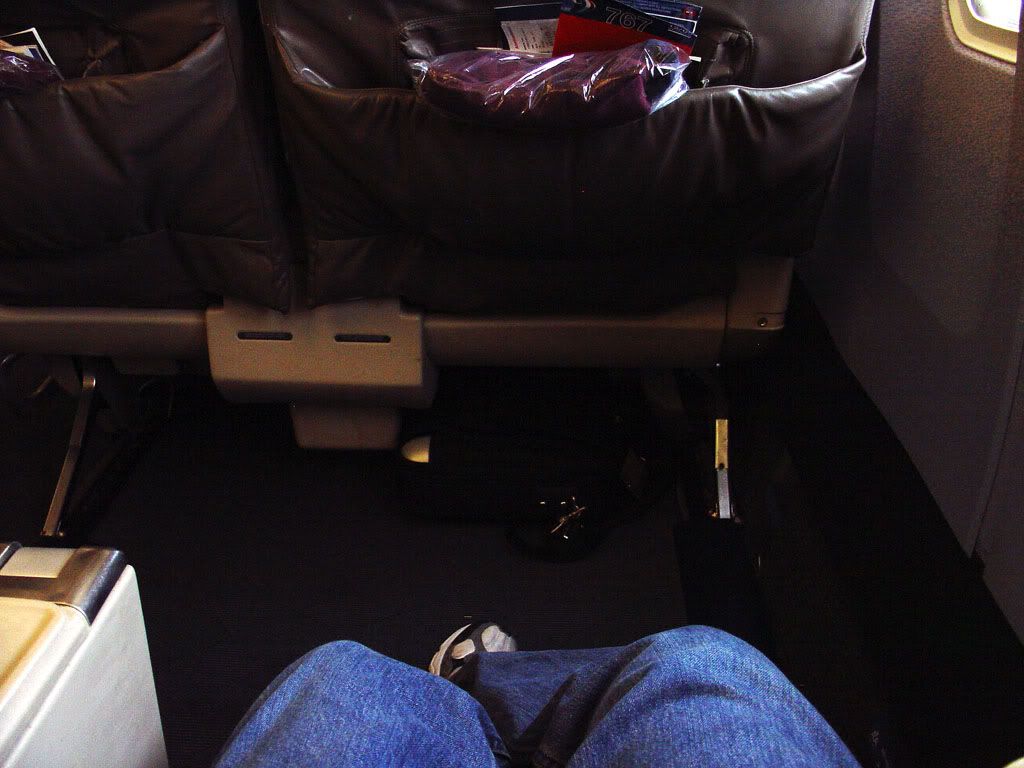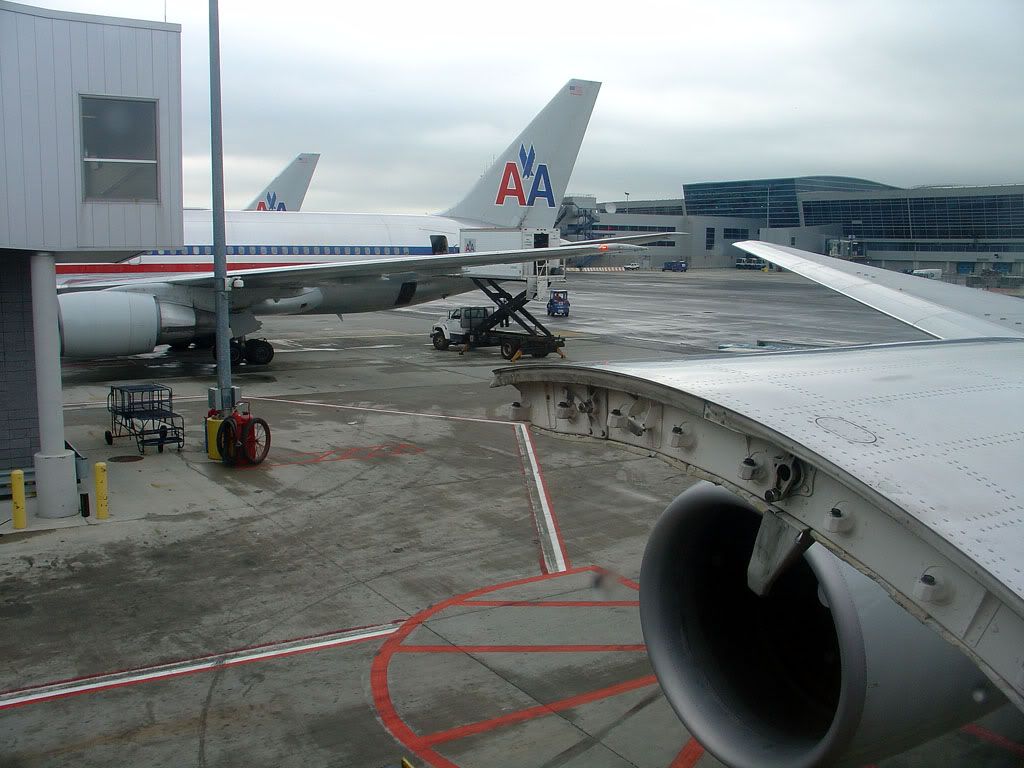 Boarding continued with plenty of passengers walking past us folks up front with some rather nasty glares. Soon enough, the passenger flow trickled down and the captain came on to welcome up onboard. "Folks, just to let you know, we have a small mechanical issue which I do not believe will take us too long to fix. It is nothing that will impede us from flying but it does need to be looked at and signed off by our mechanics, so once that has been completed, we shall be on our way to sunny Miami."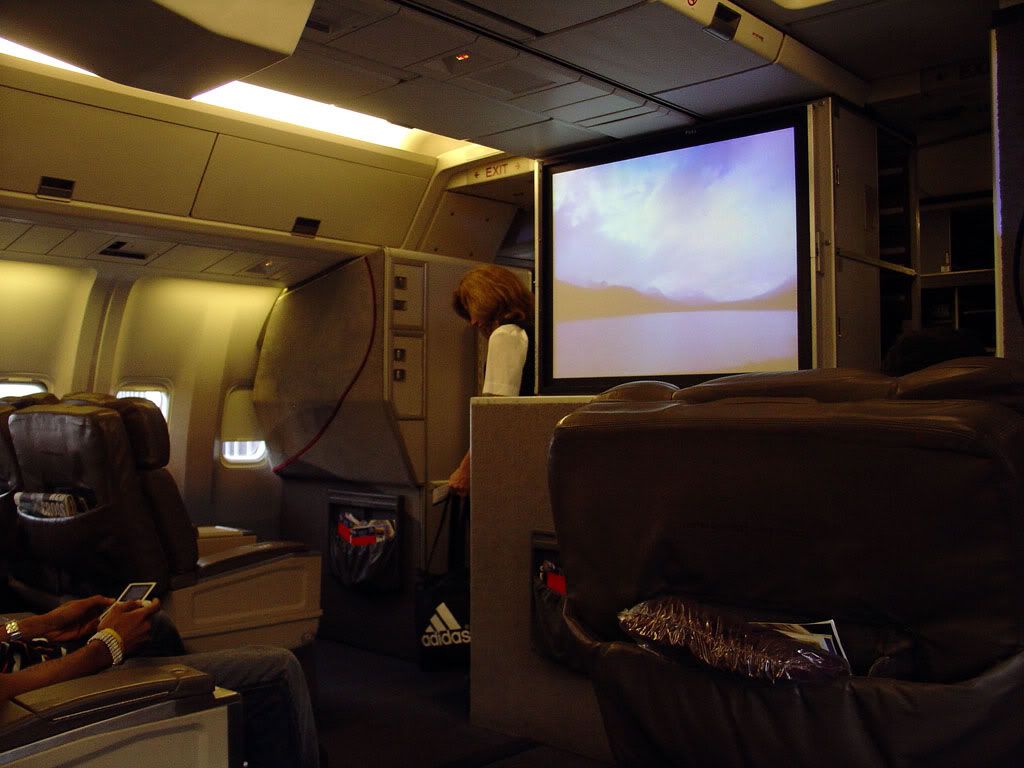 The male F/A approached me just shortly after the captain was done with his PA address.
"Sir, would you be joining us for breakfast today? Today the choices are an omelet or cereal."
"I'll have the omelet please."
"Sure and what would you like to drink after take off?"
"Cranapple please."
"Certainly."
A few moments later the doors were closed and we began our pushback with the safety demo playing.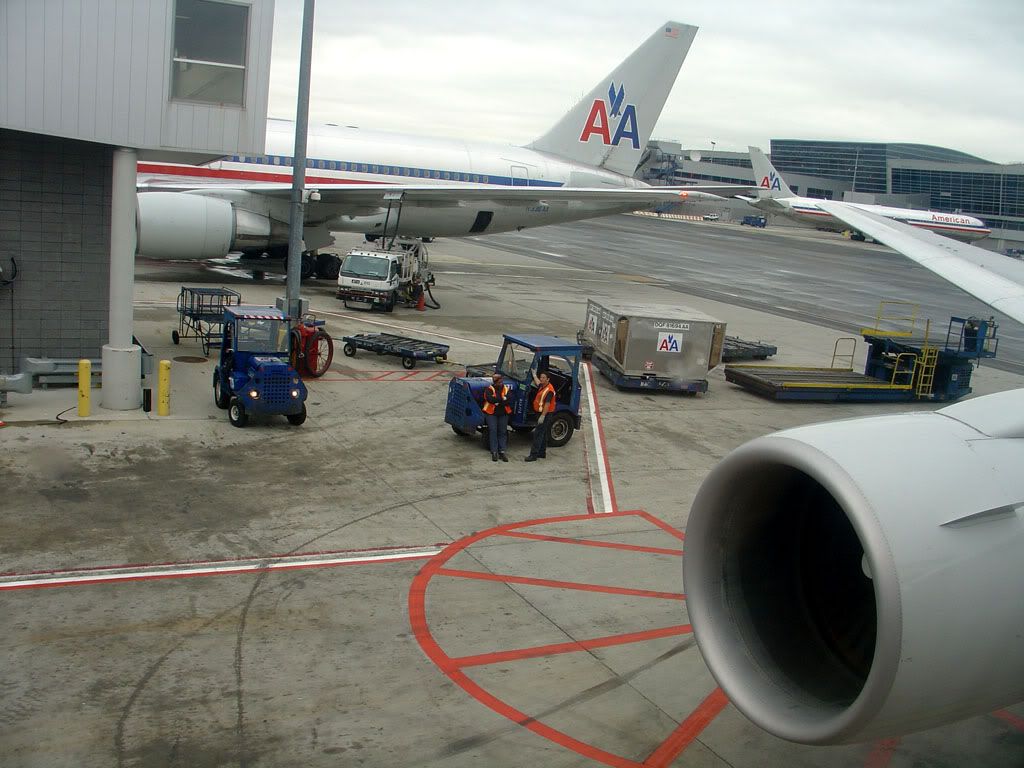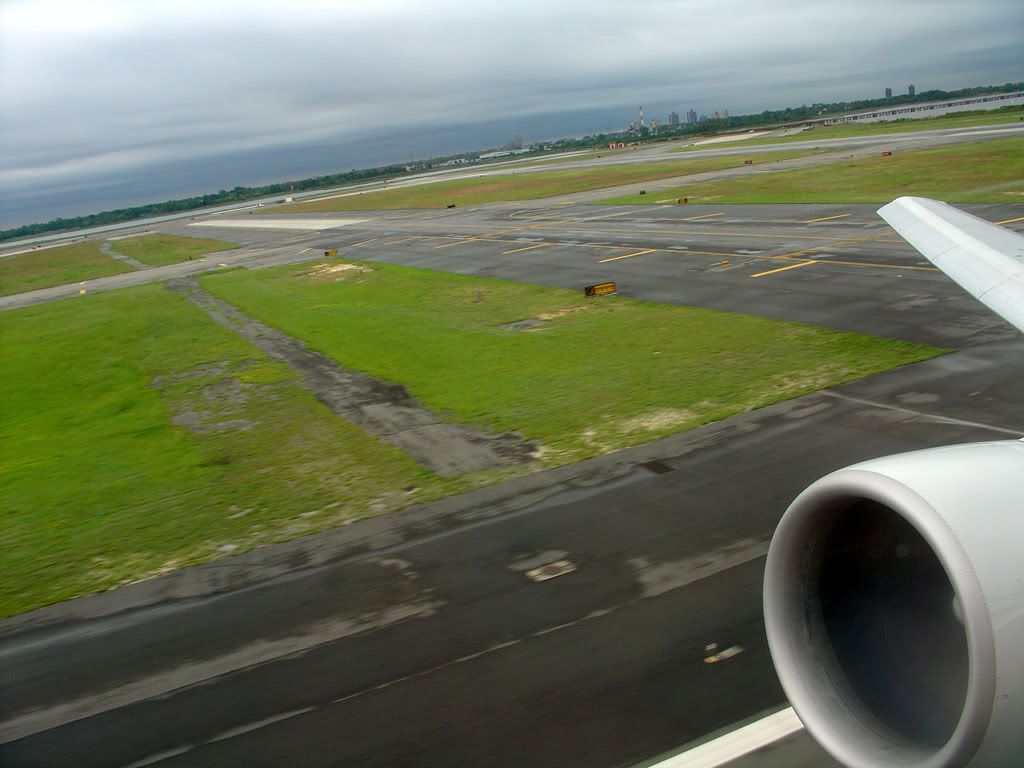 We were airborne after a short taxi, however the seatbelt sign was kept on until about 30 minutes after takeoff due to a few bumps. The smell emanating from the galley was rather scrumptious and it turned out to be the biscuits baking in oven. First thing is first, a warm moist towelete was handed to each of us. I got say, good try AA, but it looks extremely tacky, please bring back a proper towel.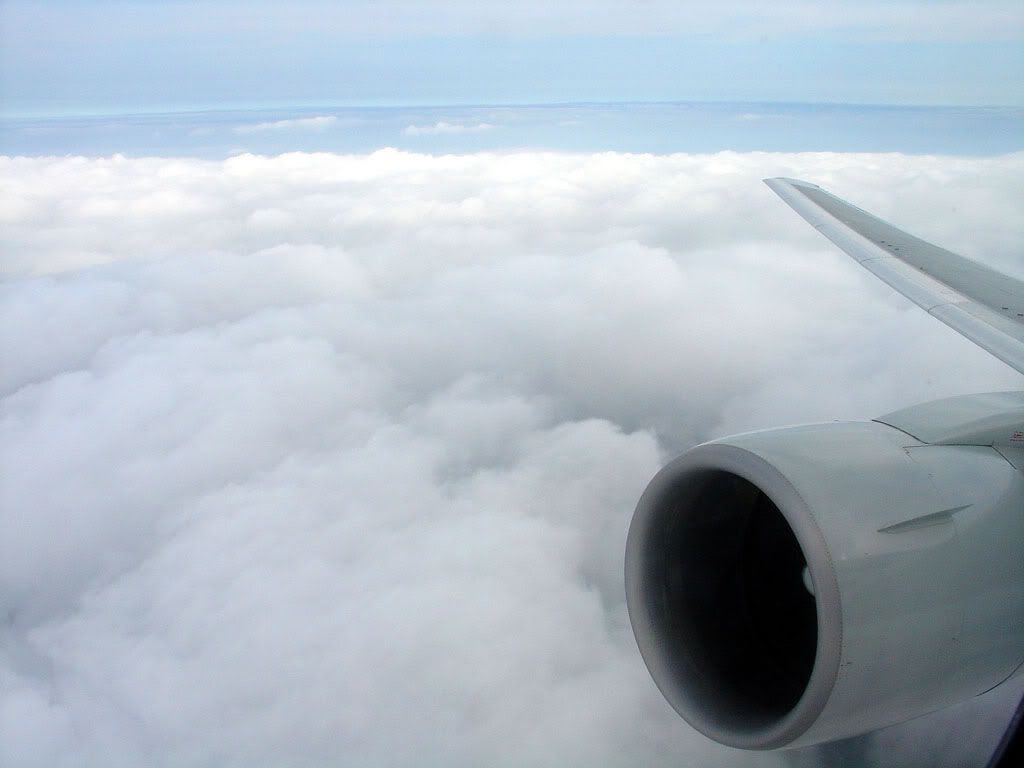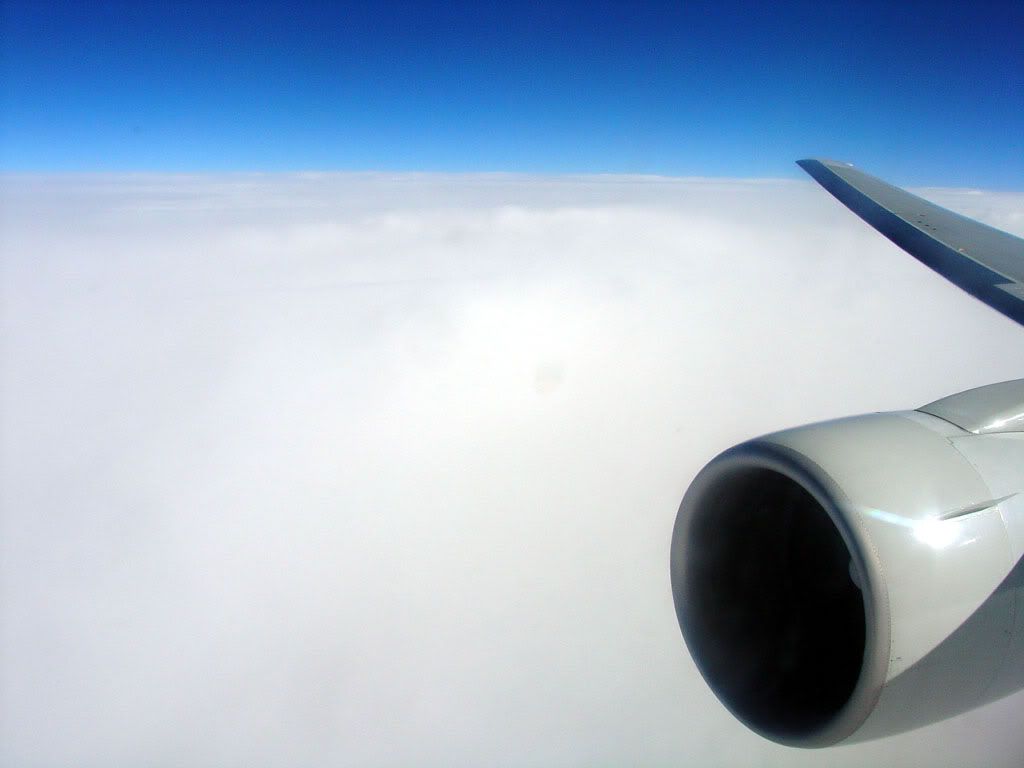 My glass of Cranapple was placed on my armrest shortly after takeoff by the male F/A with another large smile.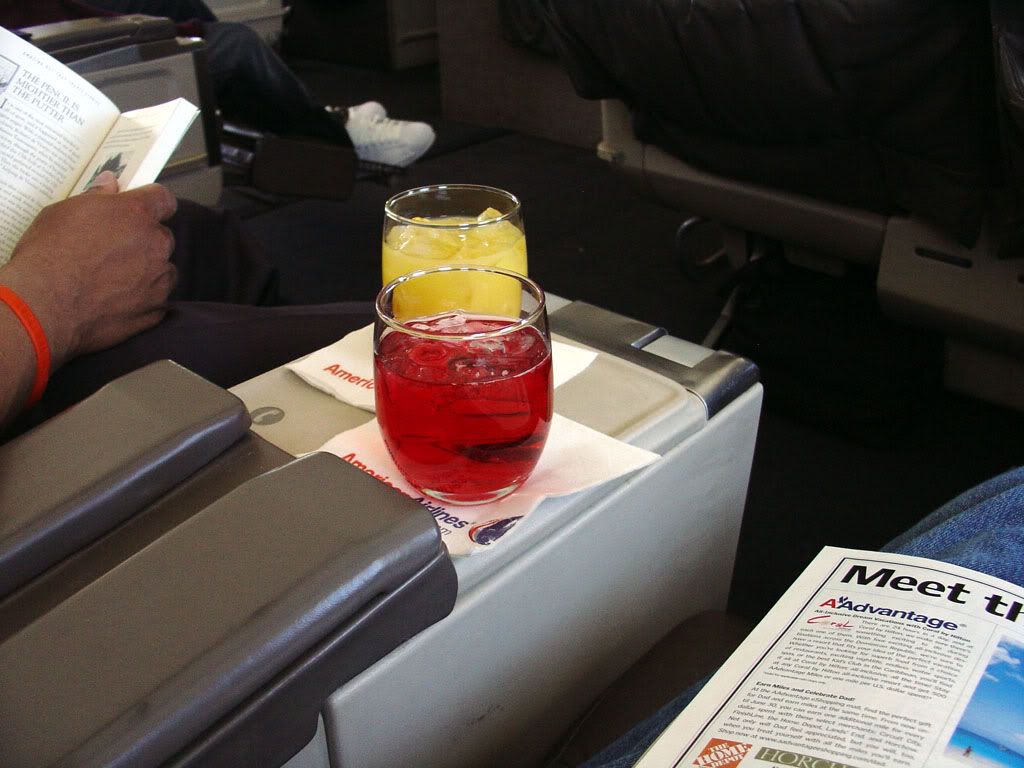 Eye on American started playing on the screen and I pulled out my noise reducing headphones to see what was playing this month. I was mortified to learn it was the same sitcoms as last month. Does American not believe in changing their entertainment every month?

The meal tray arrived a few minutes later with my hot dish already placed on. The female F/A approached me with a basket of biscuits and cinnamon bagels. I selected the biscuit which was placed in my bread plate. I was then asked which condiment I would like to go with it and the choices were butter, strawberry jam, or cream cheese.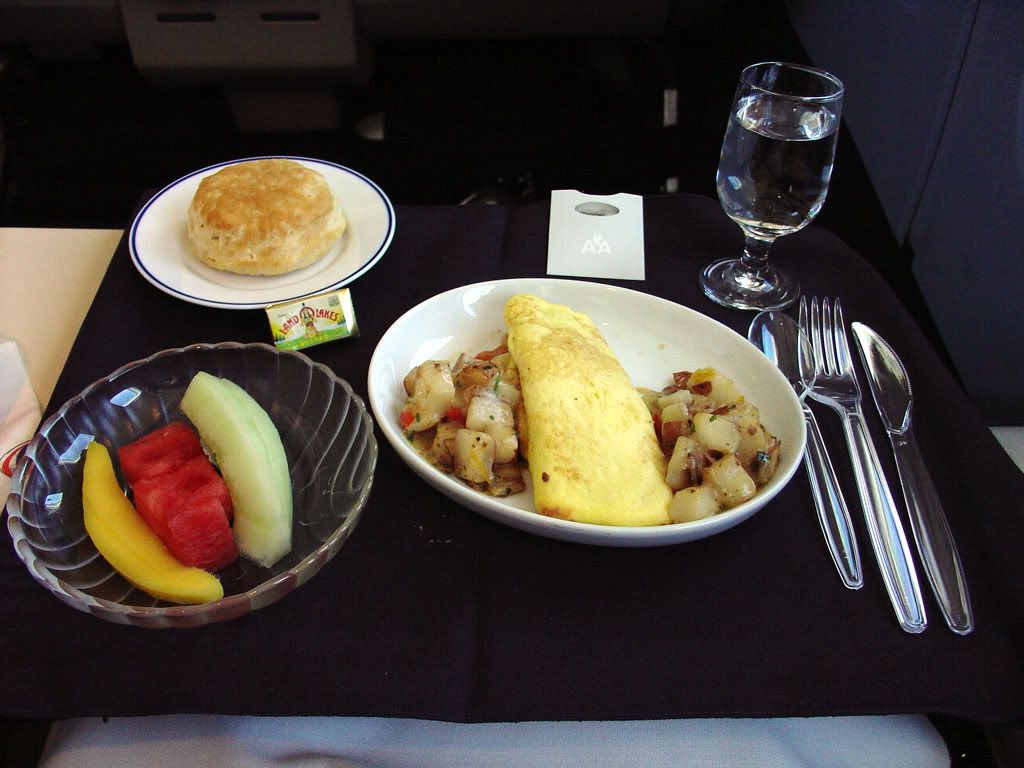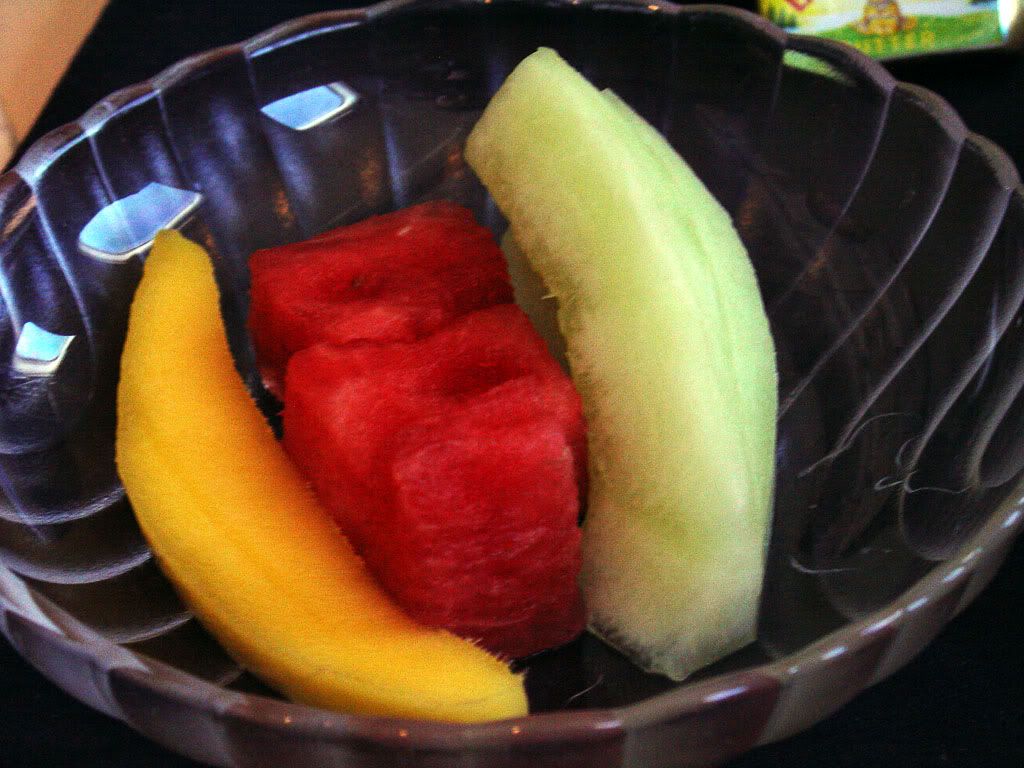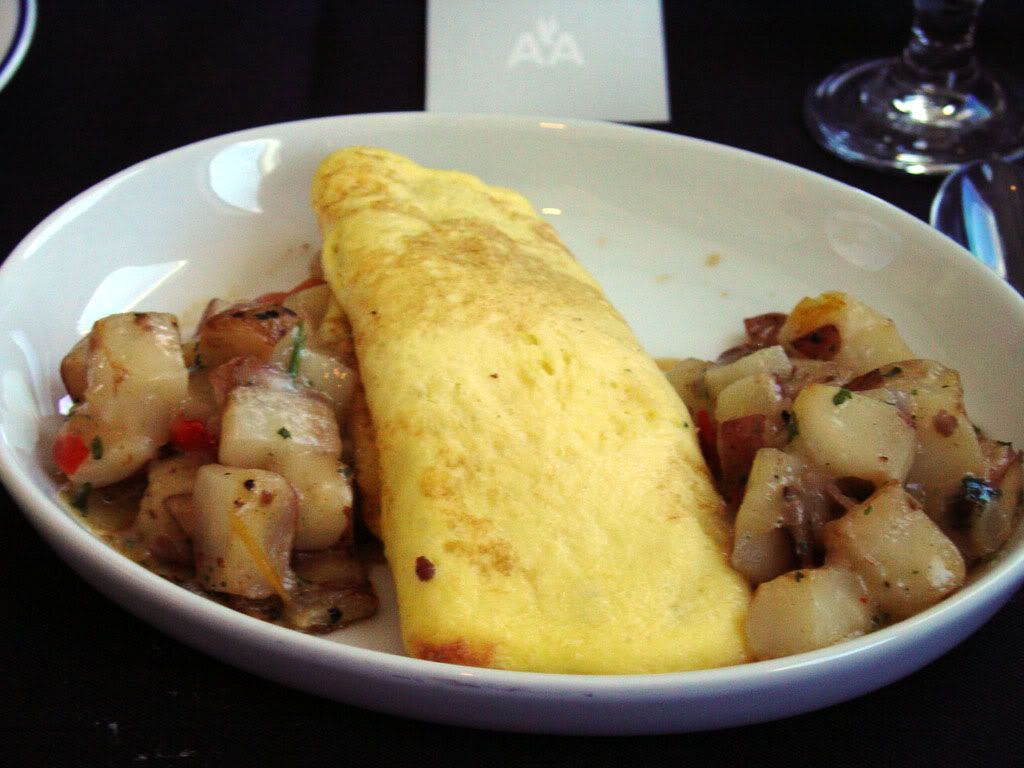 I have to ask here, both Northwest and Continental use metal cutlery, so is there any reason American has forgone this? While cutting an omelet certainly is not a problem with plastic, I am thinking of the infamous "short rib" all my AA friends continuously get during their evening flights. The fruit bowl consisted of a thin slice of mango with three squares of watermelon along with two pieces of winter melon. The omelet was wedged between some home style potatoes that were layered with gooey liquid and were on the luke-warm side. The omelet was supposedly stuffed with some kind of cheese and an unidentifiable substance, I am going to go with bacon bits, but I have no real idea. If anyone knows exactly what it is, please let me know.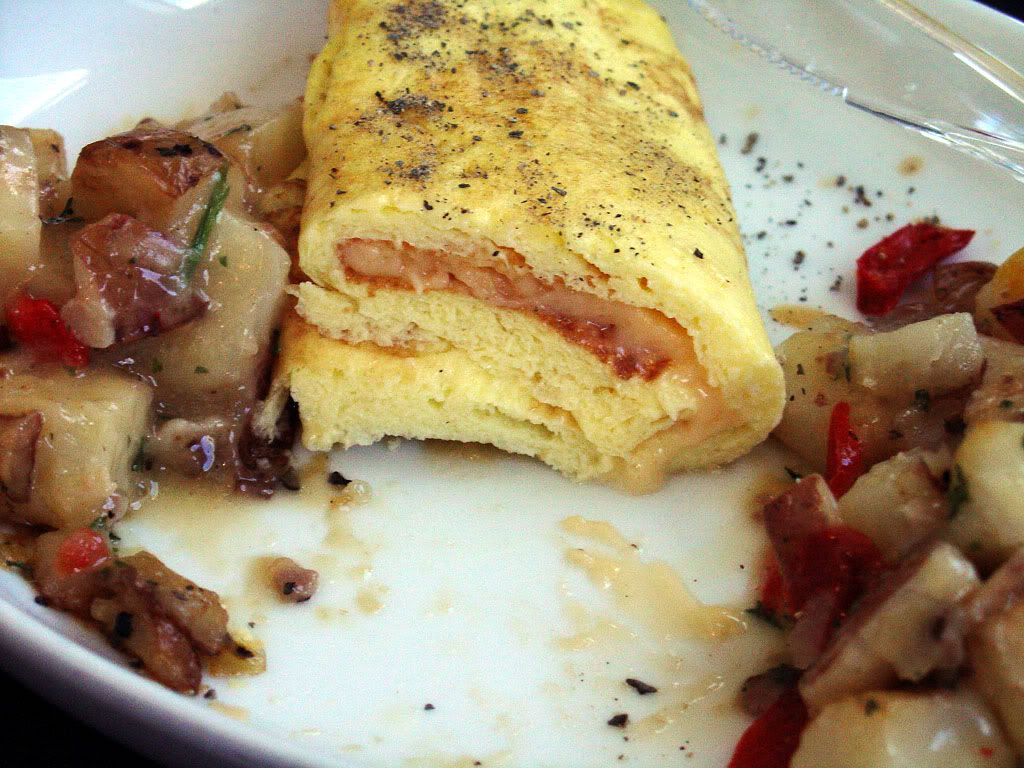 The tray was eventually collected and the male F/A asked if I would like a re-fill on my glass of Cranapple which was delivered to me quickly. The flight passed by relatively quickly as I listened to some music and sporadically watched bits and pieces of "Eye on American."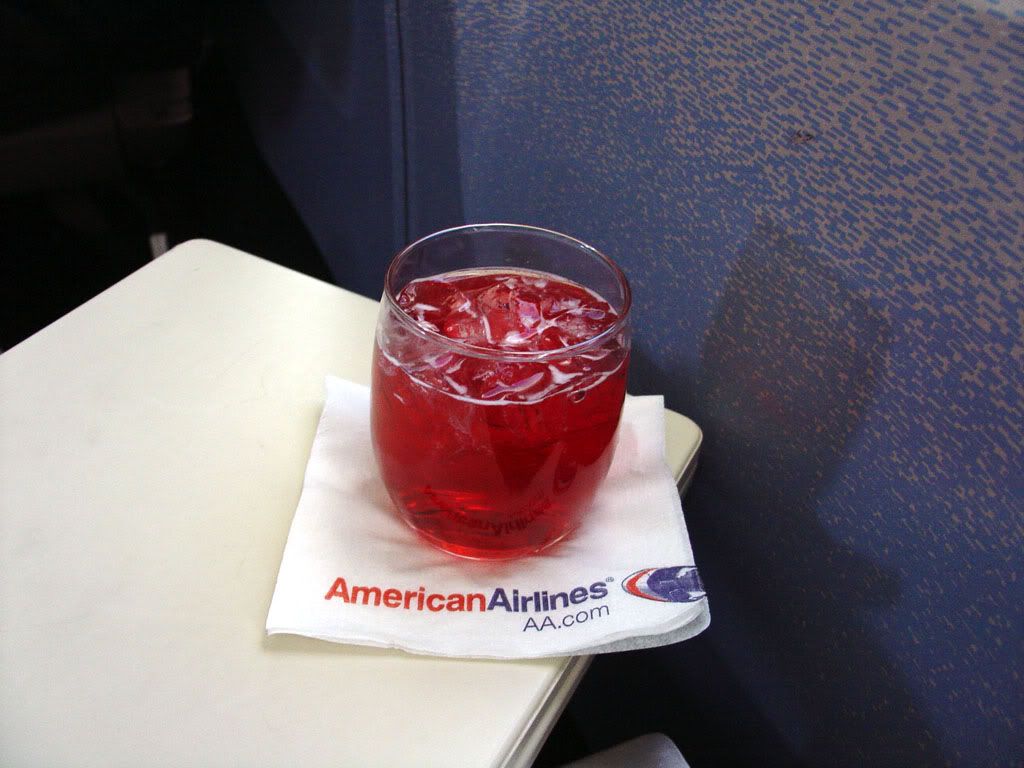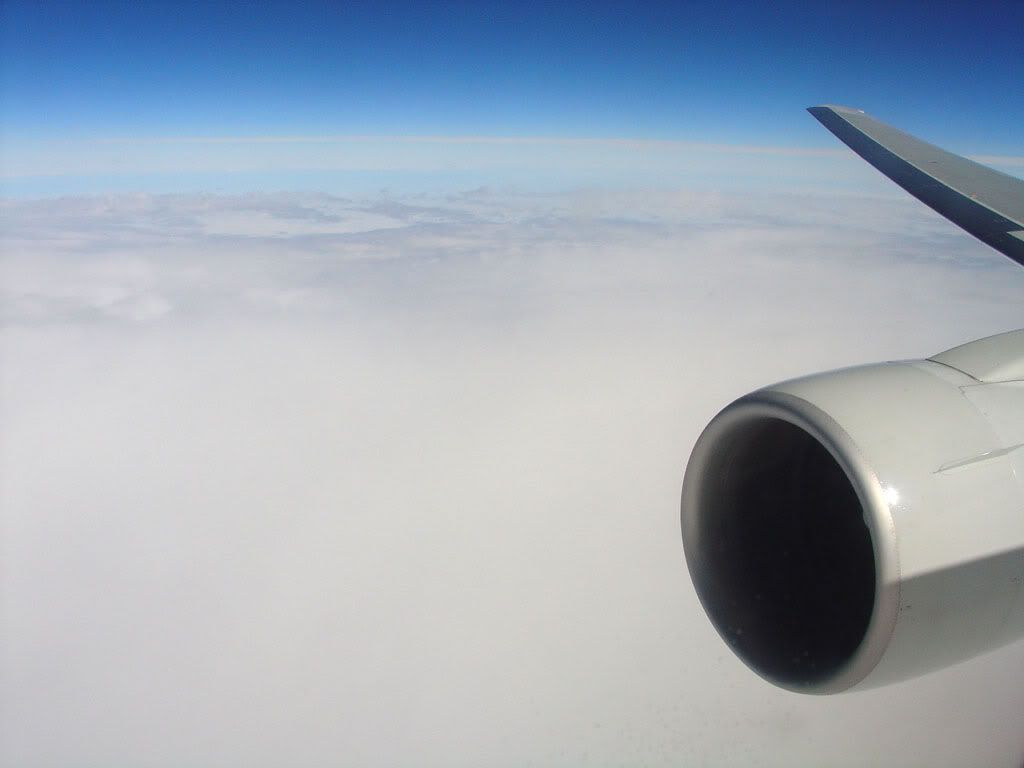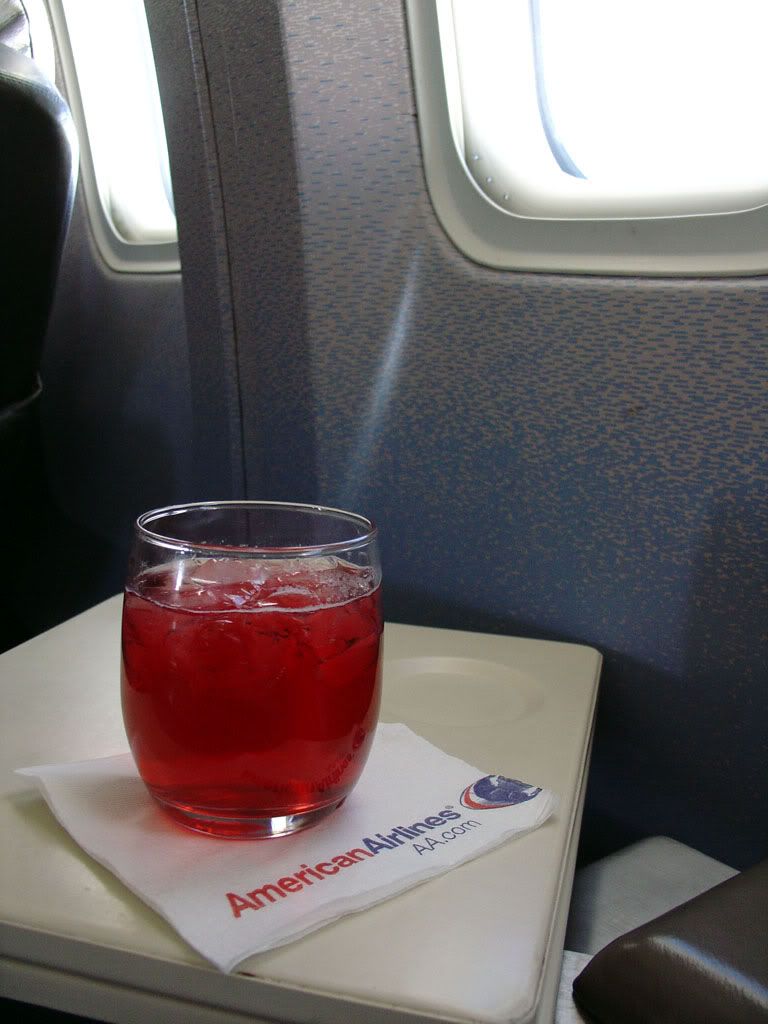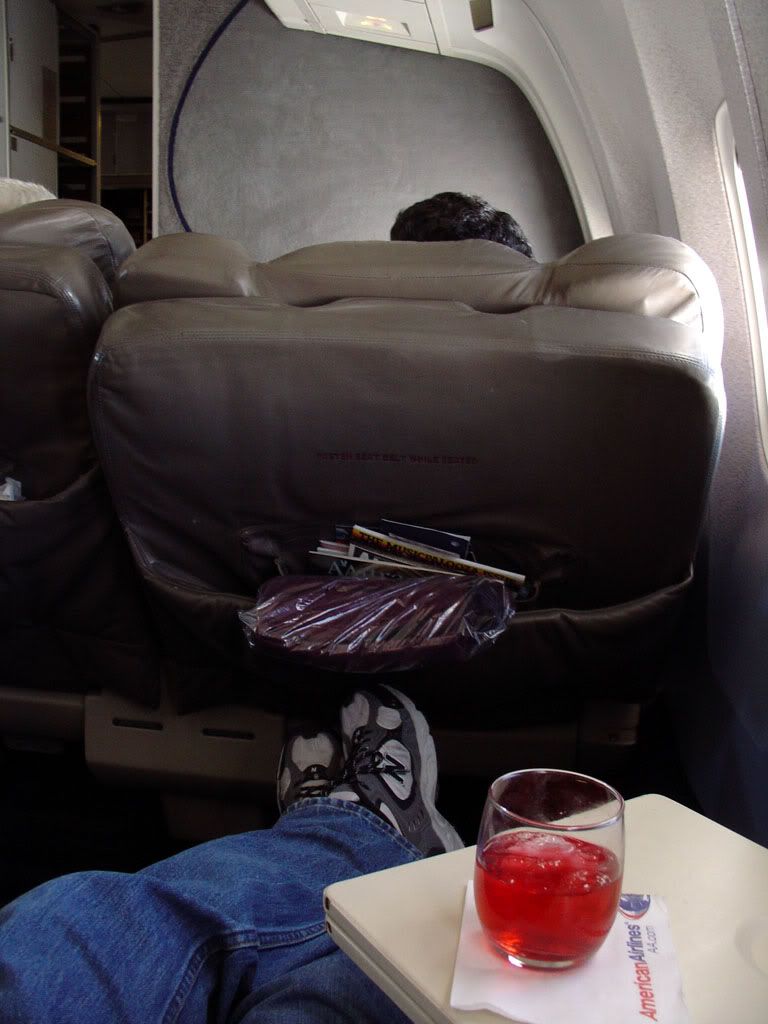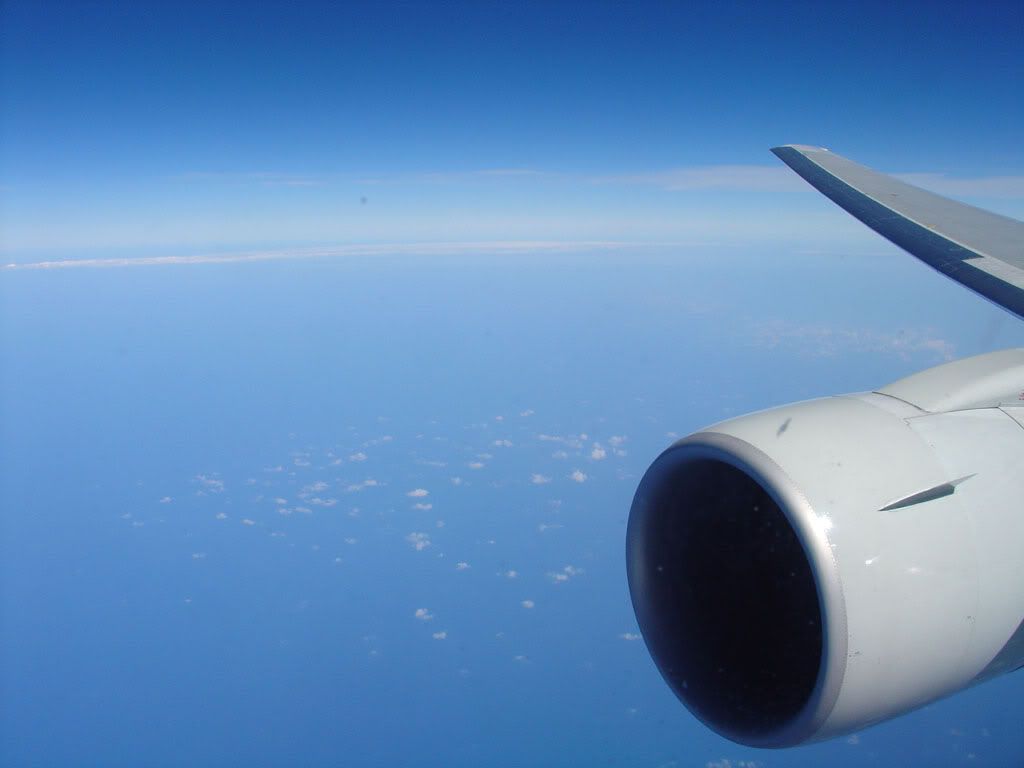 As we started our descent, connecting gate information was relayed over the PA and my flight was to leave from none other than D51, the same gate I had used to fly to Orlando, less than a month ago.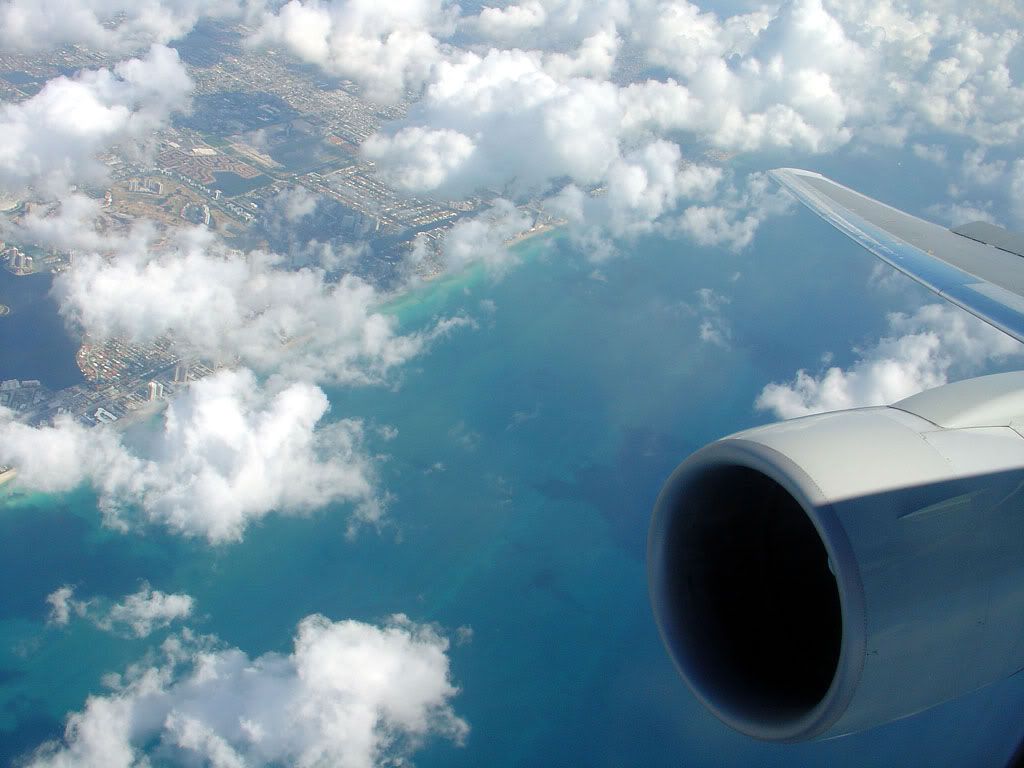 Arrival & Transit: Final checks were carried out by our cabin crew and before I knew it, we were on final approach to Miami. I wish I could say this was something exotic for me, but this was my third time flying through Miami in the last four months and sadly, the novelty and excitement had worn off.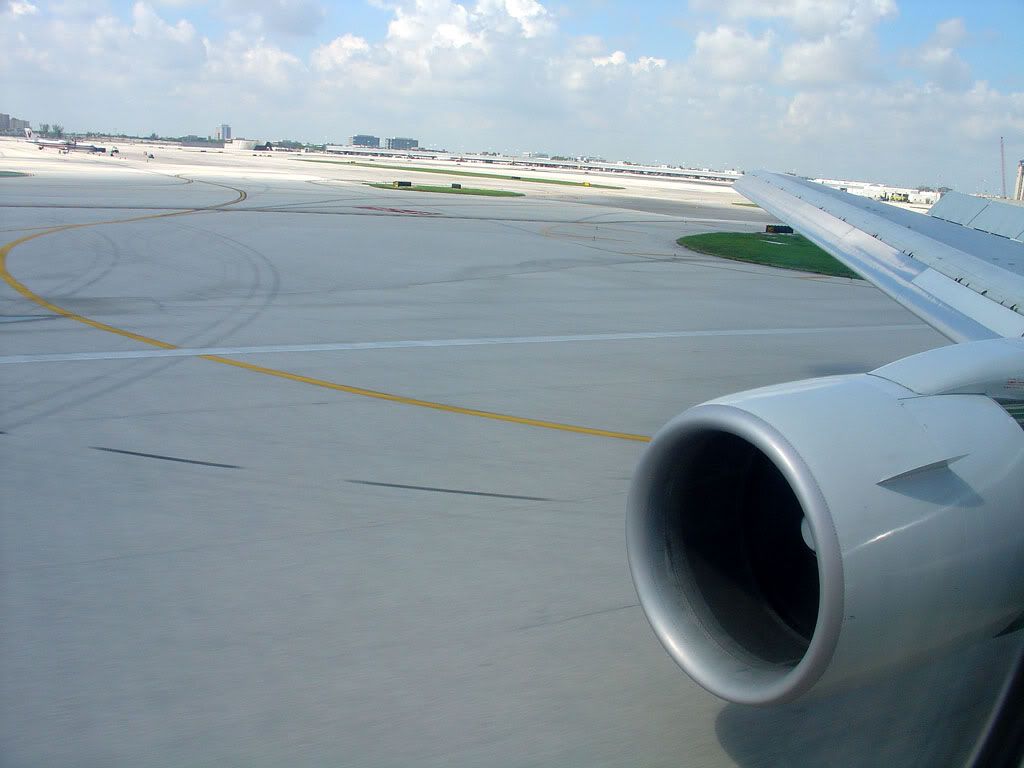 As I was disembarking, I thanked the crew and received a wink from one of the flight attendants. Once in the terminal I walked around a bit but having been here so often recently there was nothing left for me to discover, so I just proceeded to the empty area of seats opposite gate D51 till boarding was announced.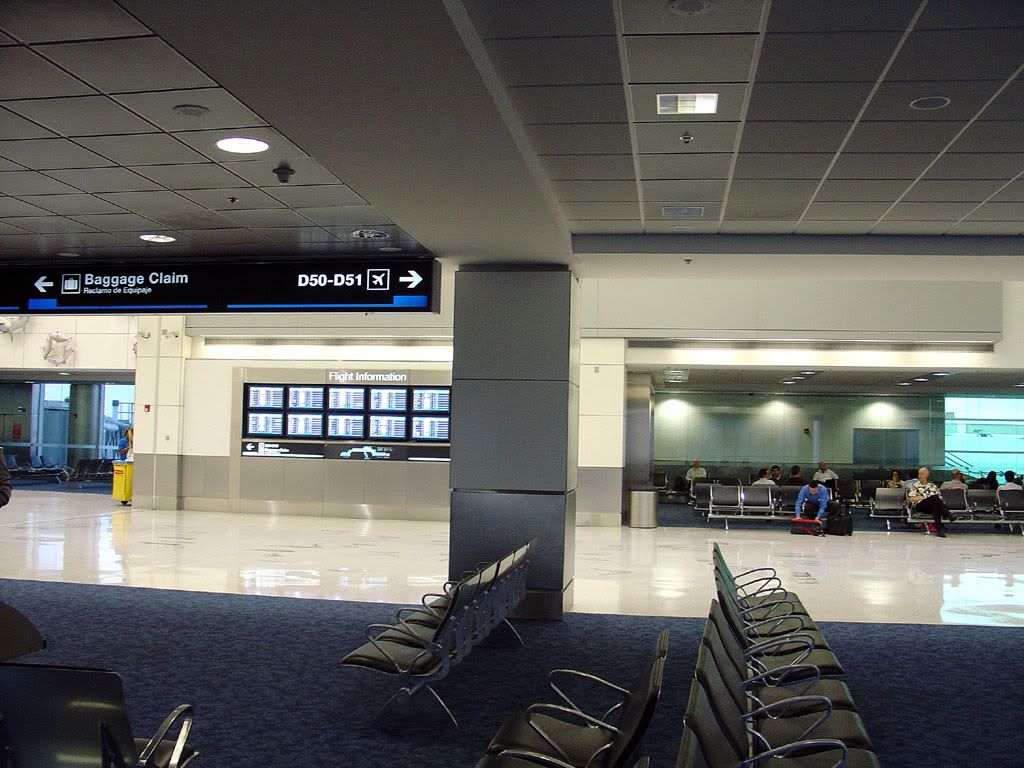 American Airlines 2126
Miami – Orlando
Boeing 757-223 (N181AN)
Seat: 5F
Scheduled Departure Time: 12:26
Actual Departure Time: 12:45
Scheduled Arrival Time: 13:25
Actual Arrival Time: 13:45

Boarding: As usual, pre-boarding was announced for First Class and I proceeded towards the agent. Annoyingly, there were a number of people who were not flying coach who tried to get onboard despite the best efforts by the agents, they ended up just blocking all of us in line. A few loud "excuse me's" by the business travelers in suits next to me and we were on the jetway. Once onboard the aircraft I said "hello" to the flight which was completely ignored as she seemed more interested in her shoes than anything else. Once all the First Class passengers were seated, a male F/A came around with a tray of water and orange juice.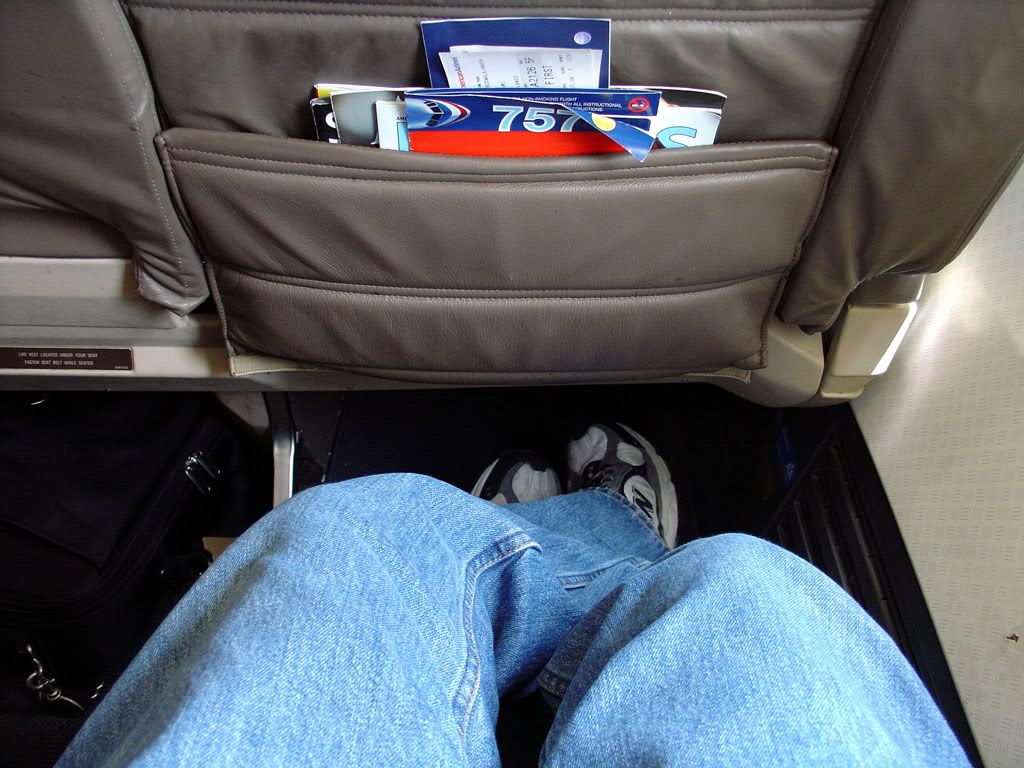 The captain came on once everyone had boarded announcing a tiny mechanical issue that would not take too long to fix. Within no time a mechanic rushed down the jetway into the cockpit and stomped out a minute later. "Folks we are all set for departure." The standard safety video followed as we were pushed back from the gate.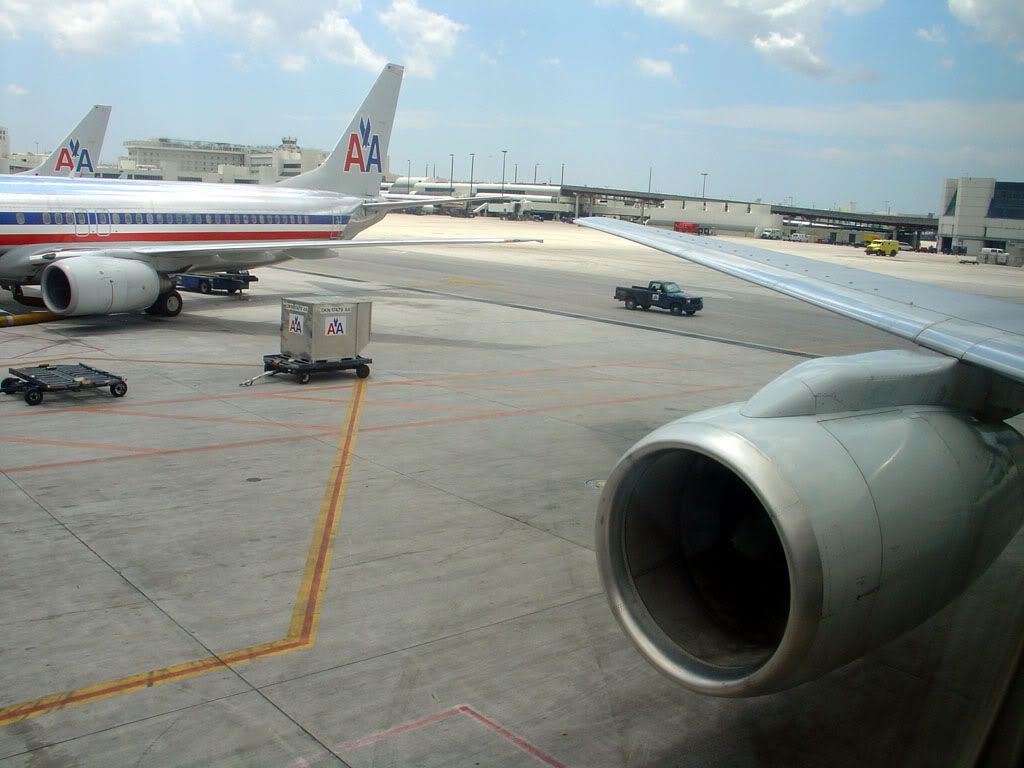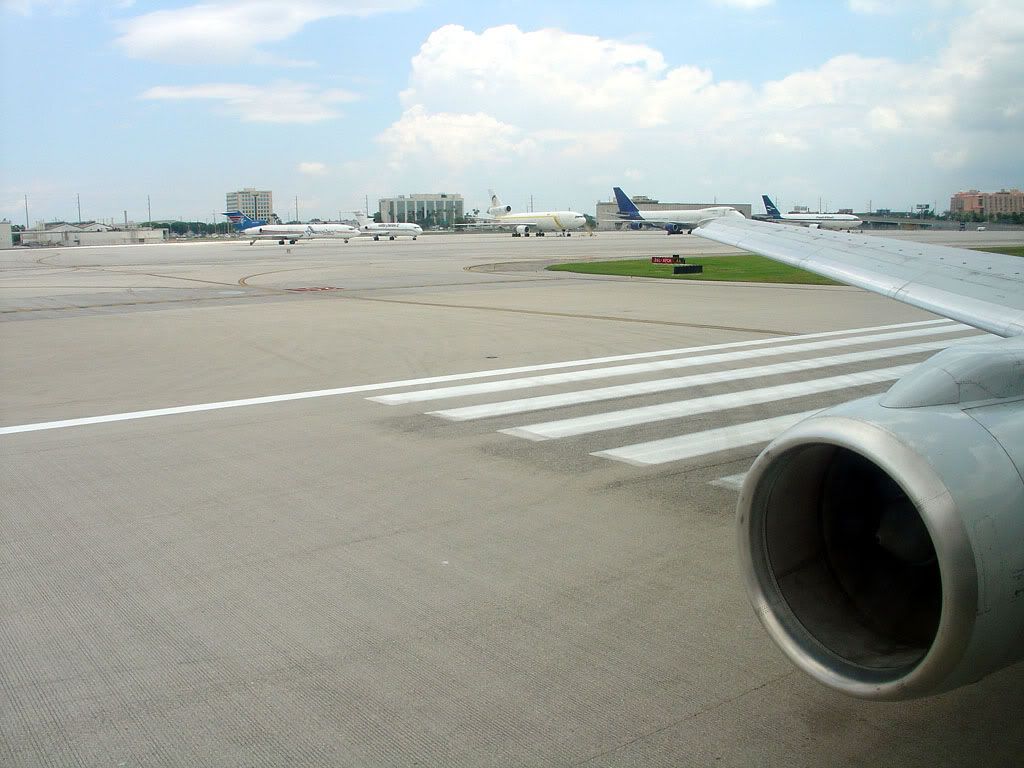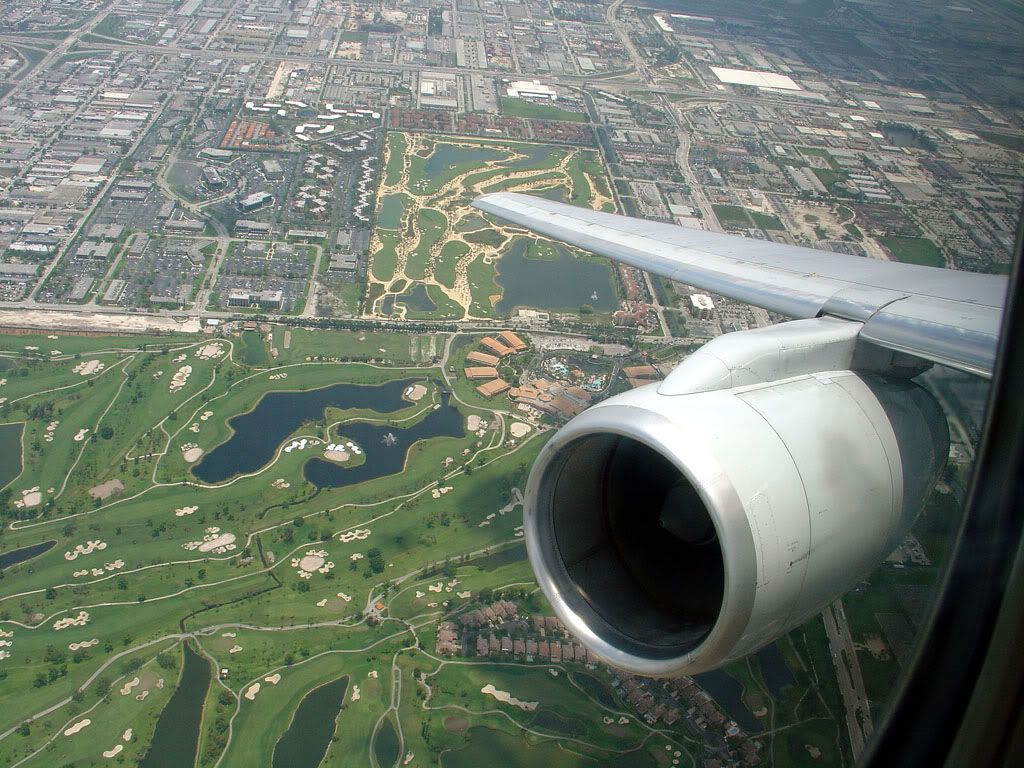 The Flight: Once we were airborne, service commenced in First Class with a drink of your choice. Halfway through the service the captain came on and announced we may be experiencing some light chop. Hence after row 3, all drinks were served in plastic cups.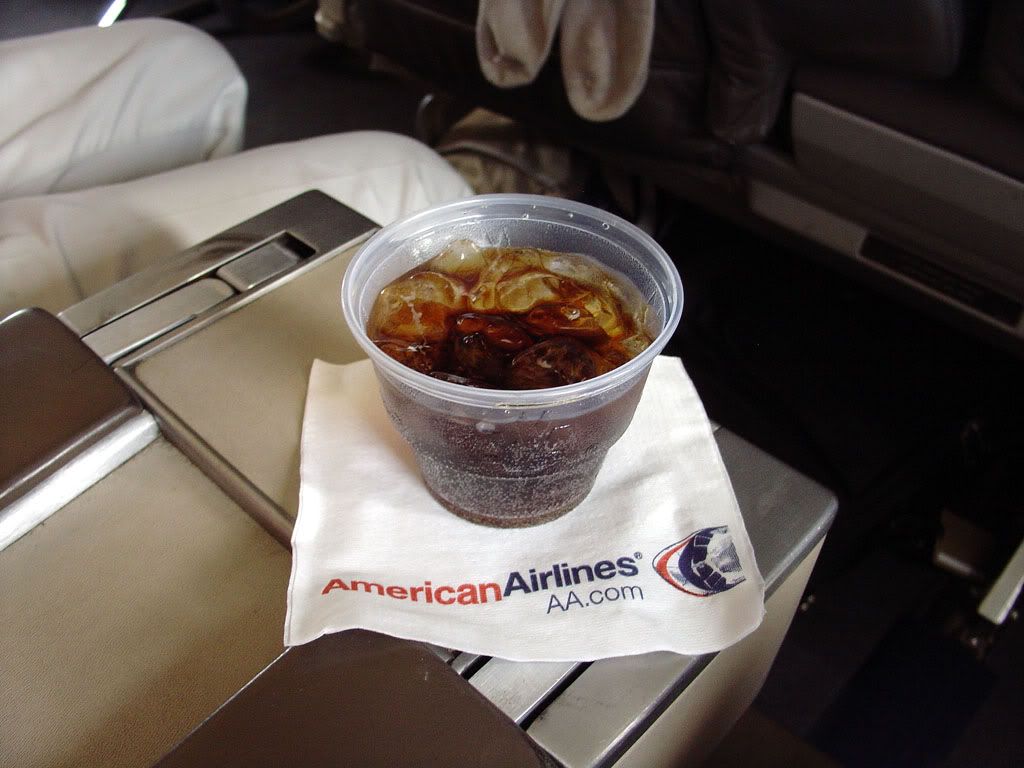 Once the crew was done serving us, they all went and sat down without collecting the empty plastic cups.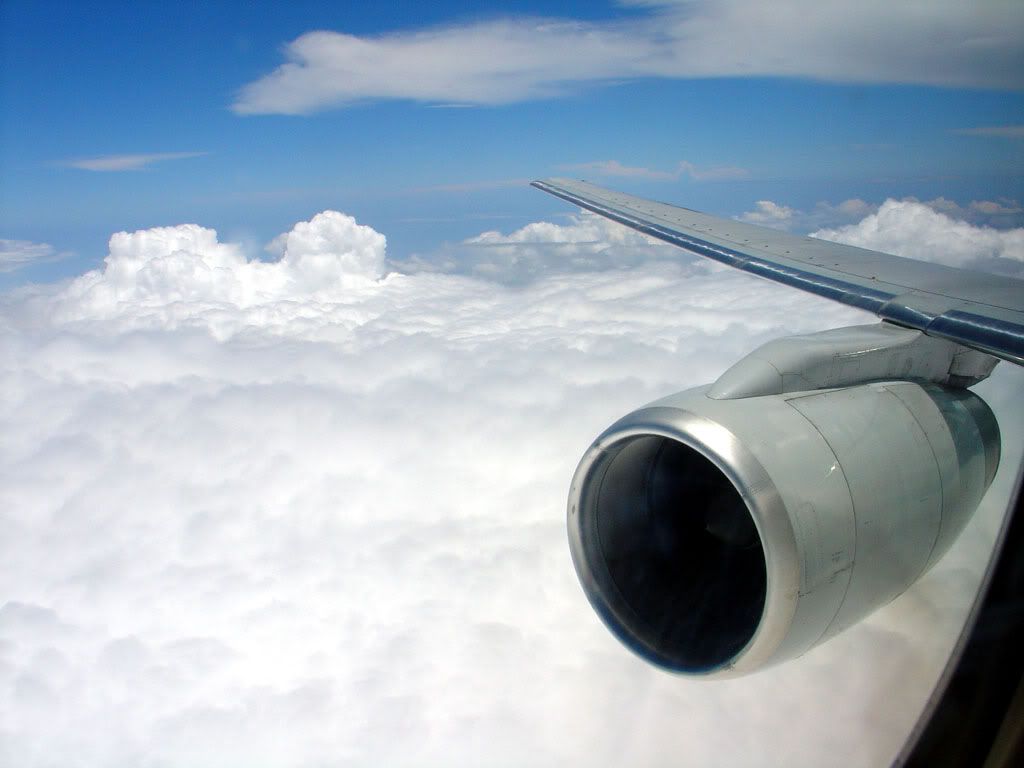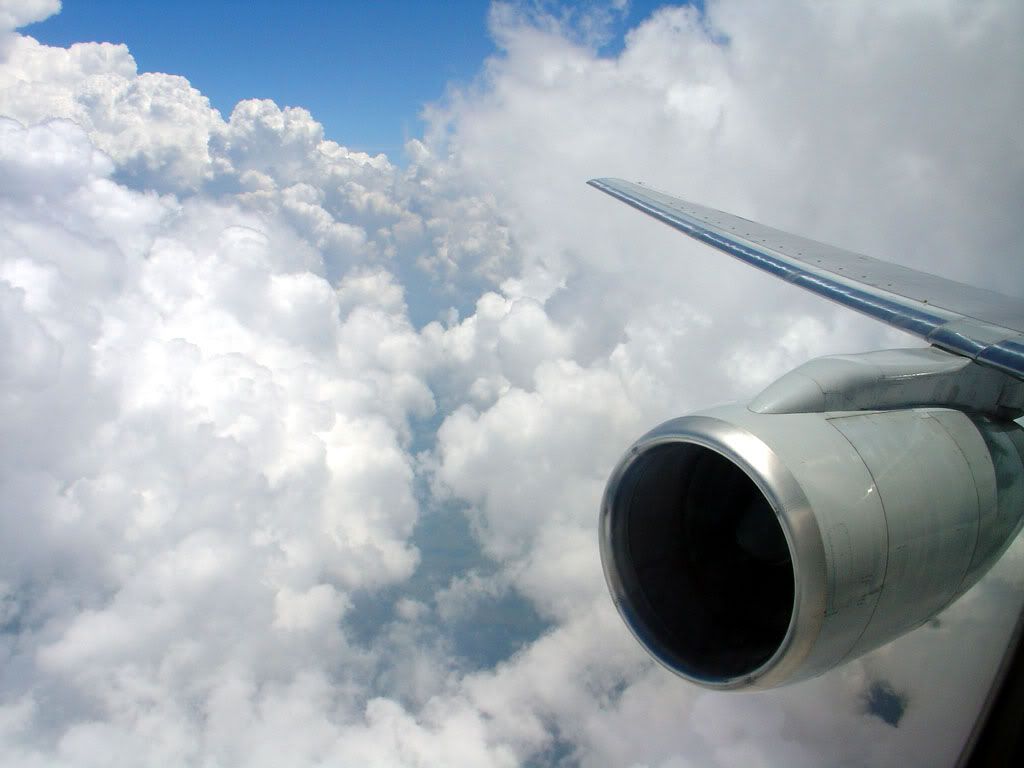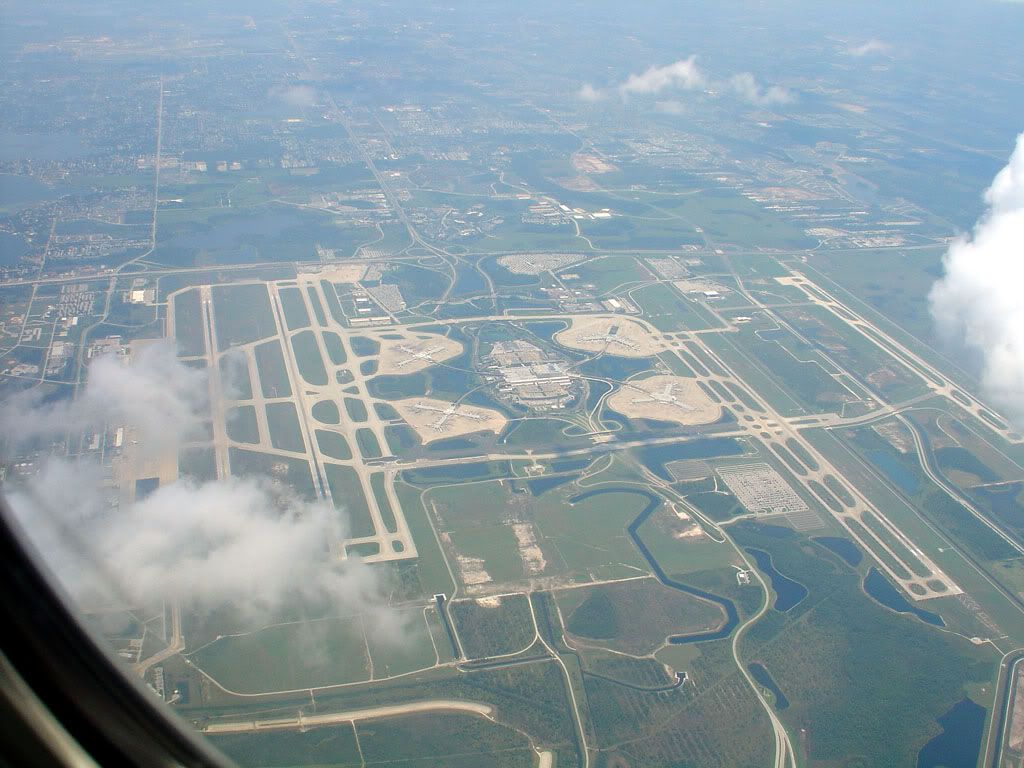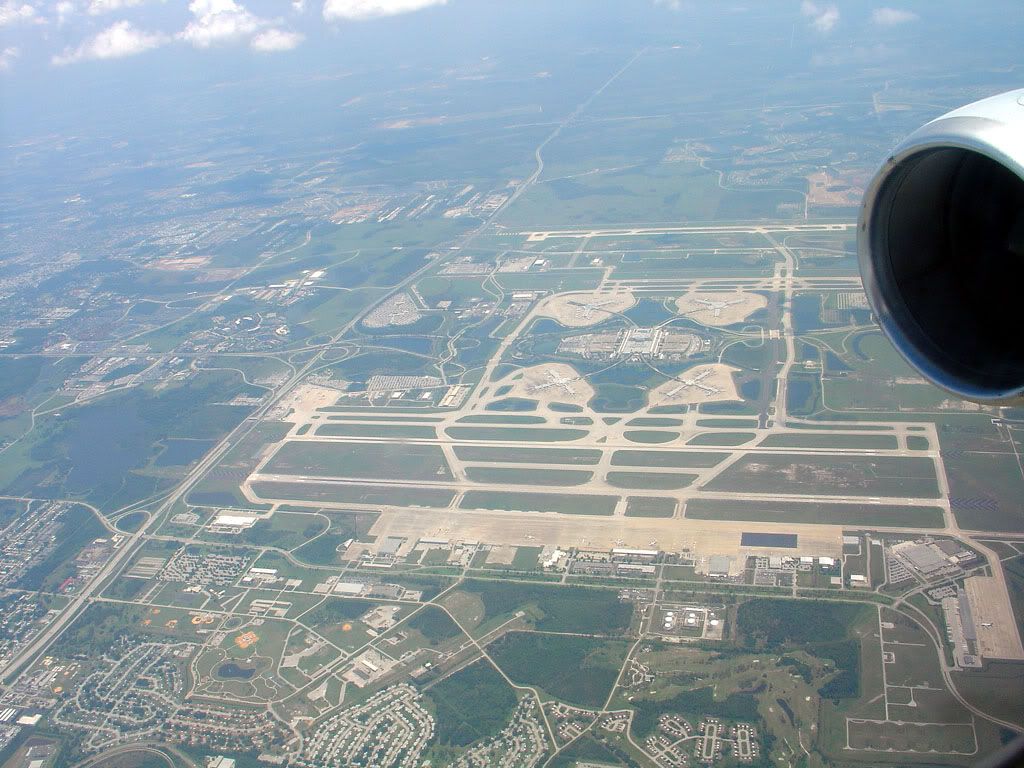 Arrival: Touchdown was nothing spectacular today unlike the last time I flew in from Miami where we landed so hard, we must have taken a chunk of cement off the runway.

Taxi to the gate was quick and easy like it normally is at Orlando. I was off the jetway no more than a minute after docking at the gate. Having no checked bags, I proceeded on out and headed towards Daytona Beach.

American Airlines 1373
Check In: 10 (Easy and quick with a lot of machines available)
Boarding: 10 (First Class boarding done first)
Seat: 8 (Very comfortable and nice, but lacking a reasonable recline)
Aircraft: 9 (Clean and nice, well kept for its age)
Food: 7 (Nice of them to serve something hot but I do get more on other airlines on similar length routes)
Service: 8 (For a change I had some nice AA crew, they were attentive and had smiles to boot)
Entertainment: 8 (Good but CO can manage movie on shorter runs, so AA could definitely try too)

American Airlines 2126
Boarding: 10 (First Class done before everyone else which makes life easy)
Seat: 5 (Average First seat, rather rigid but perfectly fine for a 30 min flight)
Aircraft: 7 (Ageing well but could look a little better)
Food: 6 (3rd try and I finally got a drink on a MIA-MCO flight, but in Asia….)
Service: 6 (No smiles from the female F/A but the male F/A was in a better mood)
Entertainment: 5 (I had music at least)
Arrival: 8 (2L was used and coach was not held back till F had been cleared causing a bit of a jam at the door)

American Airlines: 107/140=.764
American scored a 76% for this trip which is a rather good score for a domestic flight

Verdict: After completing seven coach and two First Class flights with American within the last four months, I have come to one conclusion. If you have to fly American Airlines, you better make sure you are in First Class, but even that comes with certain clauses. If I had to compare American to my regular carriers NW and CO, there is no doubt that Skyteam is the way to go for me. NW serves a better quality breakfast with more items on the tray and Continental certainly has cabin crew that are far superior to anything I have experienced on AA. While I have not flown enough First Class on AA to make a distinction, AA certainly lacks good cabin crew in coach. However, the biggest reason I would select NW/CO over AA is their respective Elite benefits. Skyteam has a better network with more choices when it comes to domestic travel within the United States and offers complimentary upgrades to their Elites, something AA only offers to their Executive Platinum members.

American Airlines certainly is a decent carrier, but I for one get more value for money with Skyteam especially if I am flying coach. Will I be changing my allegiance over to AA from NW/CO anytime soon? Not a chance!

SR 103