Hello All,
I travel every so often to PDX to visit the old man. Usually it involves three segments, a major detour, and an entire day of travelling. When I heard about this redeye, I was hugely excited. Boy, was it ever a timesaver. Well, here goes! This is my first trip report, and I got a deluxe photobucket account for you people, so you damn well better enjoy it!
US Airways Express (Piedmont) Flight 4592
SBY-PHL
Depart: 6:20P
Duration: about 30 min. (can't remember)
Aircraft: DeHavilland Canada Dash-8 300
Reg: N342EN
June 4, 2006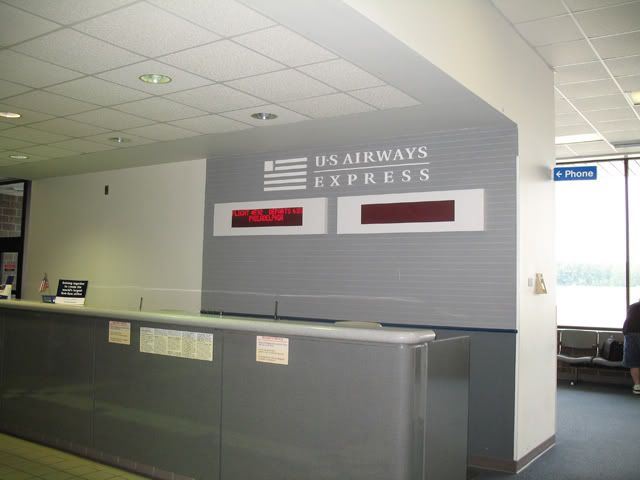 Salisbury has a REALLY small terminal, so it really wasn't that exciting. I make this trip every couple of months, so it was even less exciting.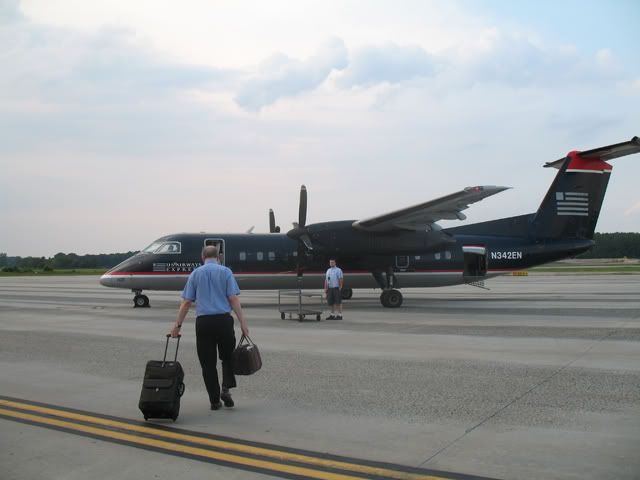 These dash-8s have to be one of my absolute favorite aircraft. Takeoff just always feels more of an event than it does on the big jets. I feel more connected to the experience, and it really embodies the whole idea of flying to me. It's magic. BTW, I usually have a -100 variant for this route so this -300 was a real treat!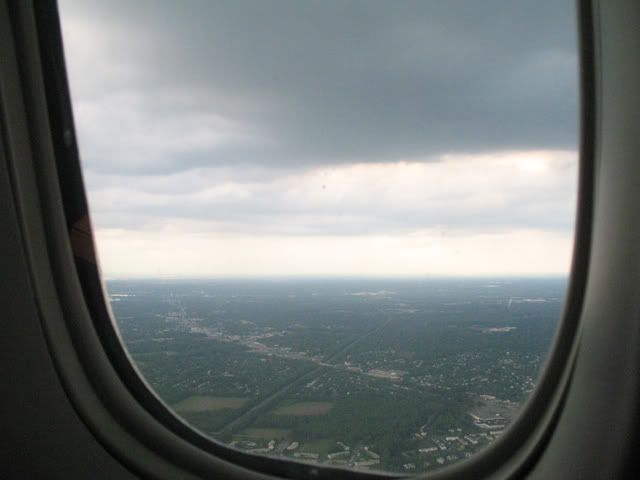 We got underway and were served the standard half-can of soda. I expected pretzels, but peanuts were given instead. I was disappointed frankly, as I had gotten to like the pretzels and those nuts just aren't as filling. We had some mild chop on the approach to PHL, much to my delight.
The standard post-landing gate announcements were read by the FA. I don't know about everyone else, but to me these are completely pointless. Don't people read their tickets anymore? Anyway, the FA decided to announce the gates with their radio equivalents (alpha, bravo). The thing is though, she used proper letters for "C" and "F". I mentioned the significance of these on my way out the door, and she responded with a confused scowl. Too bad I didn't get a picture. I left the plane feeling like a typical A.netter.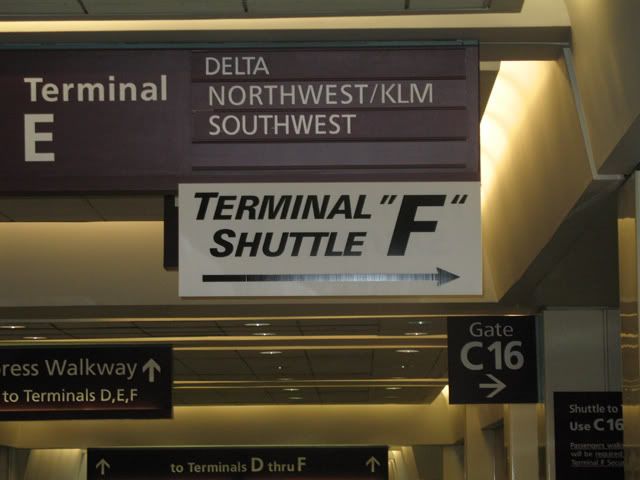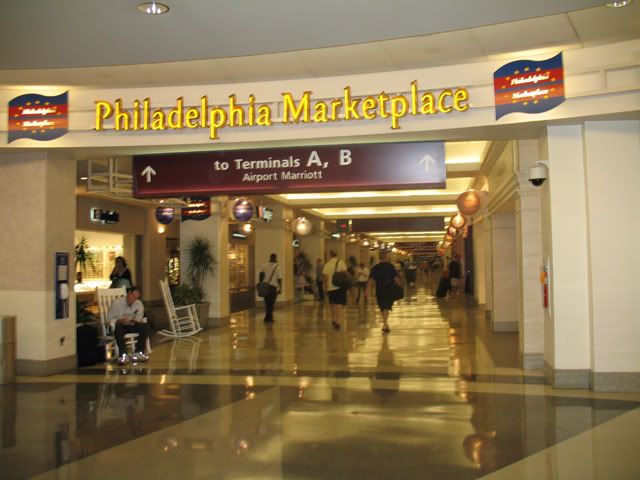 This being Philadelphia, I got "F'd in the A". Yes, it really is as painful as the expression would suggest. It involves taking a shuttle bus from one terminal to another, which is much worse than it sounds. I had some pizza at Sbarro, and was on my way to the gate.
US Airways (America West) Flight 302
PHL-PDX
Depart: 8:30P
Duration: 5h 40min
Aircraft: Airbus A320-200
Reg: N "haven't the foggiest idea" AW
June 4, 2006
This still being Philadelphia, I was subjected to the crummiest gate area this side of the Mississippi. It really is that bad. Not much to say here; I just waited my turn and boarded.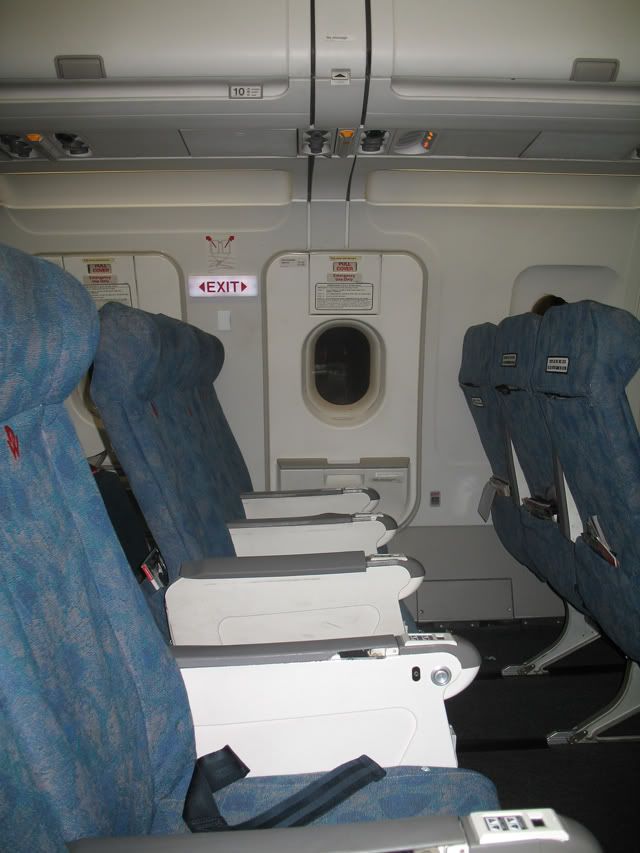 SCORE!!! Not only did I get an exit row, but I got an entire row to myself. The aircraft was about 60% loaded. The flight was pretty standard stuff if you've ever flown US before, though the crew was all male. The movie was "Firewall" with an ageing Harrison Ford playing a totally unconvincing role as a computer guy. There were two drink services, both served with those peanuts I now hate. I asked one of the FAs whether I could visit the cockpit after landing, and he happily obliged.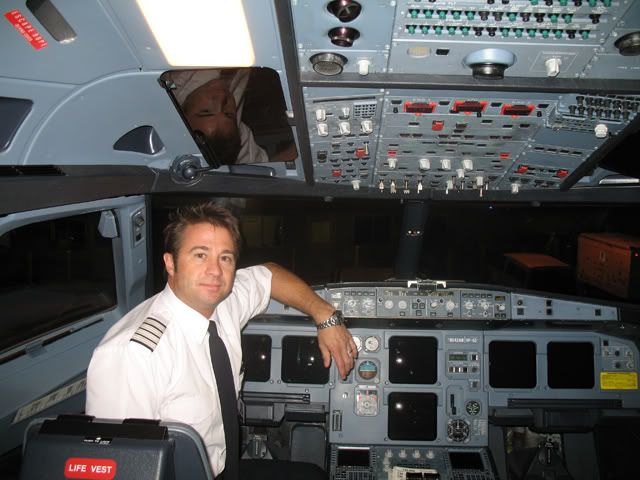 We landed, and I visited the flight deck as promised. The captain was very kind, and put on all the emergency lights for me. "This would be a bad day", he said. Other than that, it was an akwardly quiet visit. I didn't have anything he wanted to say, and I guess he didn't either. I was pretty tired I suppose, but I still wish I would have been more talkative. Ah well, there's always next time. Thanks anyway, anonymous Captain!
Interesting side note:
On the way back to PHL, the aircraft assigned was in the new c/s. What a treat!
Anyway, thanks for reading. I do hope you enjoyed my first report on A.net!
-AC773