Hi all, this is just a quick report on a "journey" I took back in May to see a friend in London. I'm an avid Aer Lingus enthusiast so it was the perfect opportunity for me to jump on the green machine, plus its EI's 70th birthday this year so what better way to celebrate than fly with them. ( not to mention their un-rivalled schedule on the Dublin to London market.) I apologise for the bad quality of the pictures.
Date: 29th May
Route: Dub-Lhr
Flight: EI 0158
Flight time: 9.50 am
Departure time: 10.30 am
Aircraft: A321 EI-CPD
The morning of this flight, I awoke to a beautiful sunny sky at around 6.30am from my messy bed in south west Dublin. Early starts like this are not my scene so I put off getting up and gave myself another ten precious minutes of sleeping time. At 6.45, I finally got up, somewhat still dazed by the bright sunlight and a lack of sleep. I decided to give breakfast a miss at home seen as I would be driving on the M50 motorway, a road where long long delays come as standard. Time is of the essence when you live in crazy morning rush hour Dublin.
At 8.10 am I arrived at Dublin airport's long term car park where you can leave your car for €8.50 per day. The price seemed a bit outrageous to me, given that it's location requires a shuttle bus, but later I found out that the convenience of the short term car park would have set me back € 30 for a one night stay!! Welcome to the rip off republic!
This morning the airport seemed chaotic as usual with every check in desk being utilised and the departures level packed to the brim. I quickly made my way to an Aer Lingus fast pass check in machine where I received my BP within 2 minutes. All credit must go to EI for those fast pass SSCI machines. I've used them a couple of times now and I've never had any trouble with them, I always get the seat I want and the whole process is extremely user friendly. I decided I should go straight to security where I found a very long line, but to my surprise I was through within 12 minutes. Fair play to Dublin Airport, the security officials were efficient and friendly. (the exact opposite to what I had been expecting.) The hunger of no breakfast was beginning to grow on me so I made a beeline for the airside restaurants located on the mezzanine level of the building.
Here's a crappy shot of departures level from the restaurants.
Soon after, I headed back downstairs and had a wander through the street where I picked up some aftershave and a bottle of Powers whiskey. By this time it was 9am so out came my camera and got some pictures of the pier C area.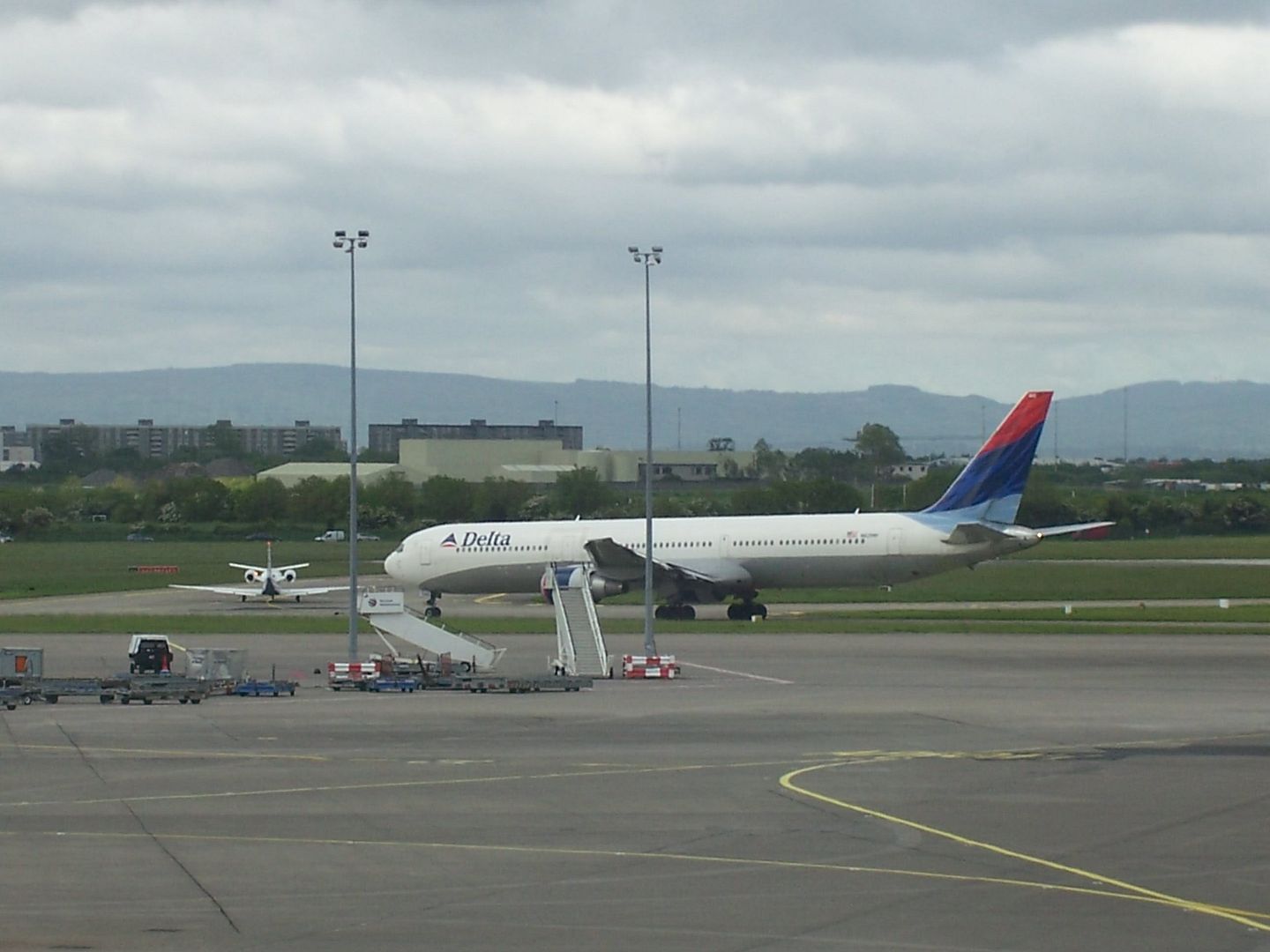 A Delta 767-400 to JFK via Shannon.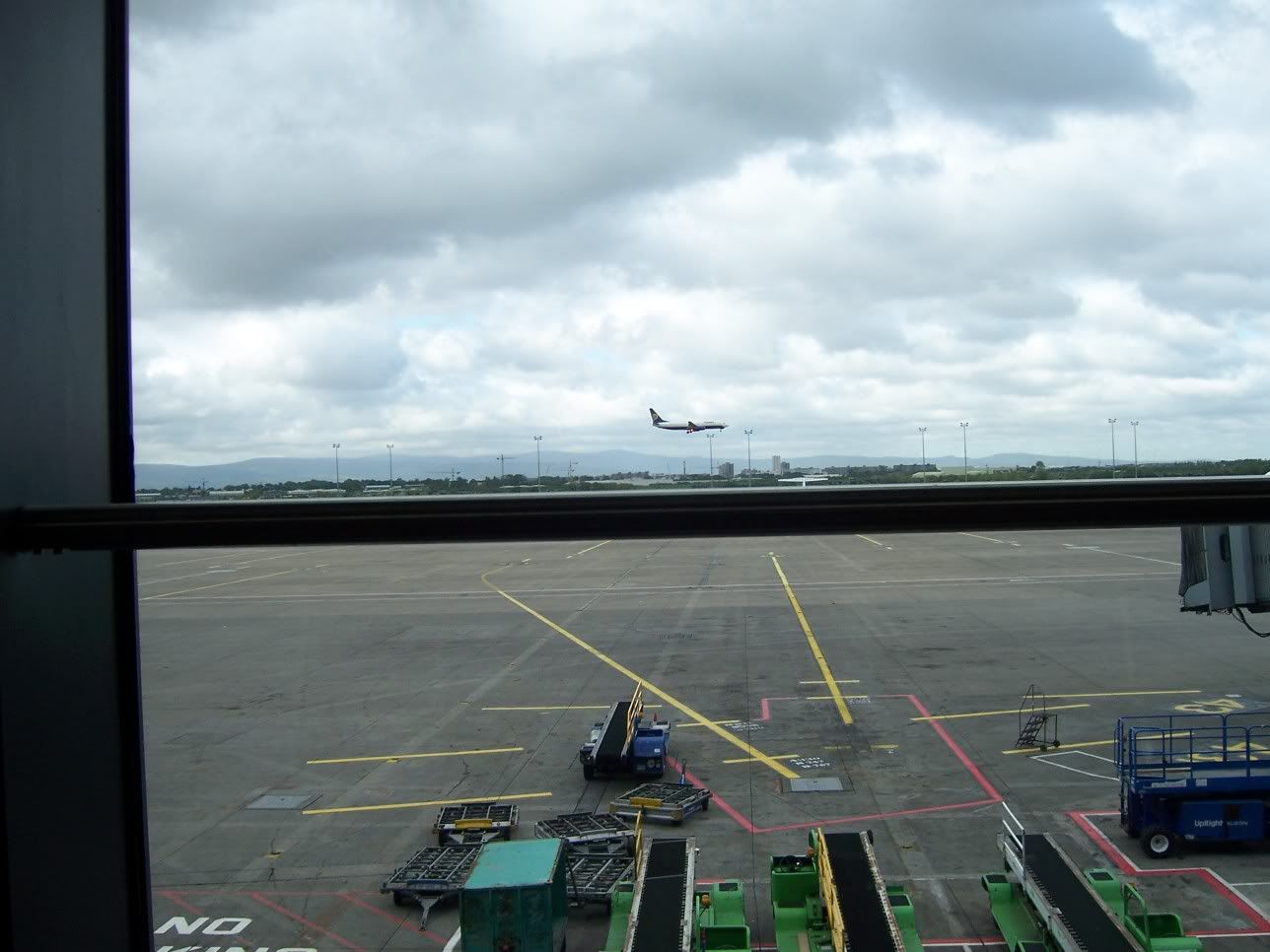 Then I caught a glimpse of EI-DAA preparing for it's journey to Dubai.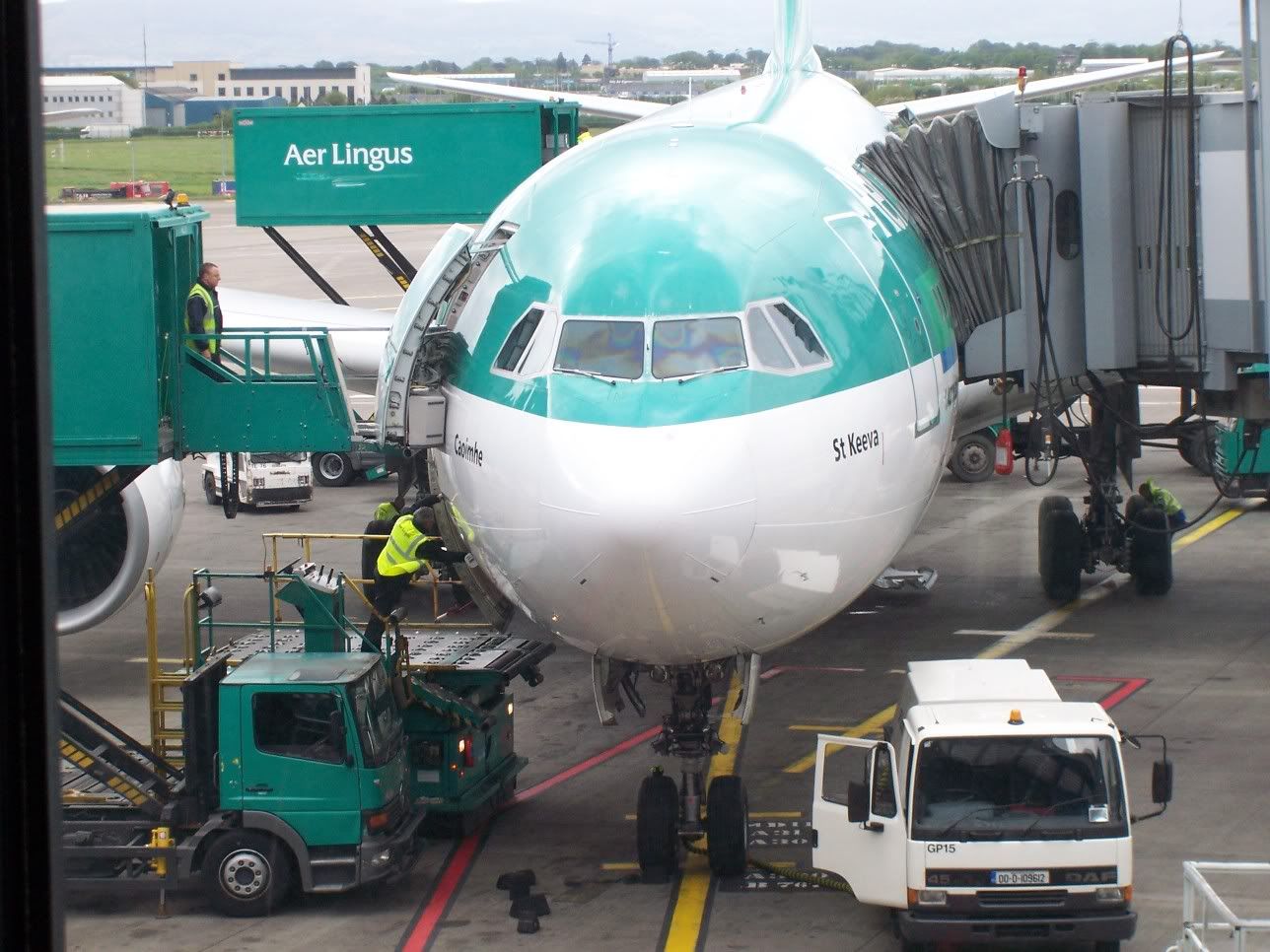 With boarding time fast approaching it was time to go to gate B28. On the way there, I was surprised to see that the walkway to the B gates had been given a long due makeover. Its actually quite modern which is a shock in Dublin airport.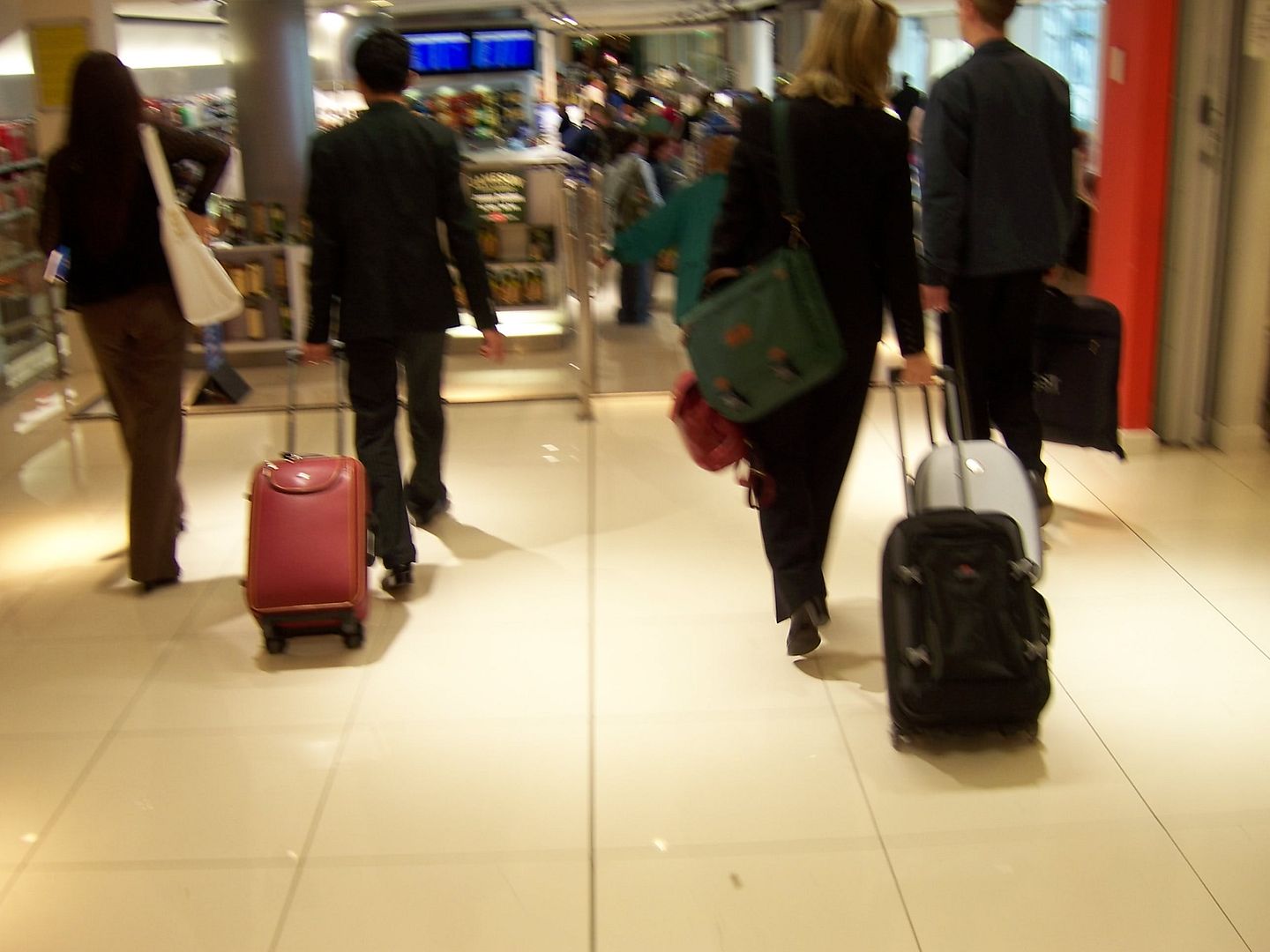 The gate area was crowded and there was no sign of the aircraft at the stand. I had a feeling there was going to be a delay, but hey whats new? Every time without exception that I have flown to Lhr, there was a delay of twenty minutes or more. Eventually an Aer Lingus representative made an appearance to inform the crowd that there was a delay of forty minutes. Great I thought, I can hang around in the B gates area where facilities are minimal and the seats and ground need a good scrub. This part of the airport is dilapidated. The late incoming aircraft arrived and with a quick turnaround I was seated in 12A by 10.30am. The captain came on and apologised for the late departure giving the standard reason of "low cloud cover in Heathrow". I laughed to myself, one answer covers all circumstances. What made it even better is that the cloud was sparse when we arrived in London, and could hardly have hampered take-off's and landings.
Shortly after take off I immediately noticed that EI's in-flight magazine "Cara" , was a special birthday edition. I took a few snaps: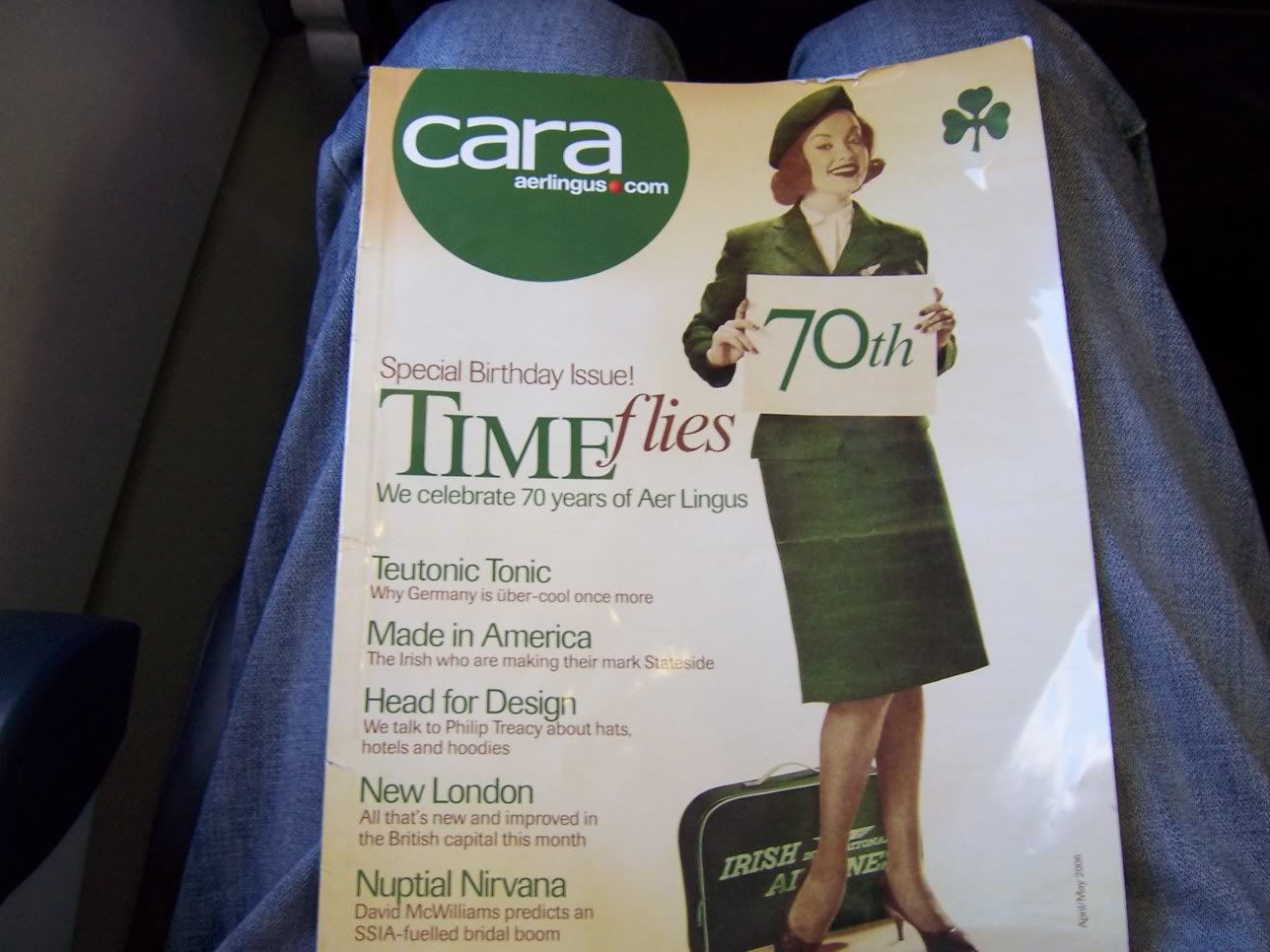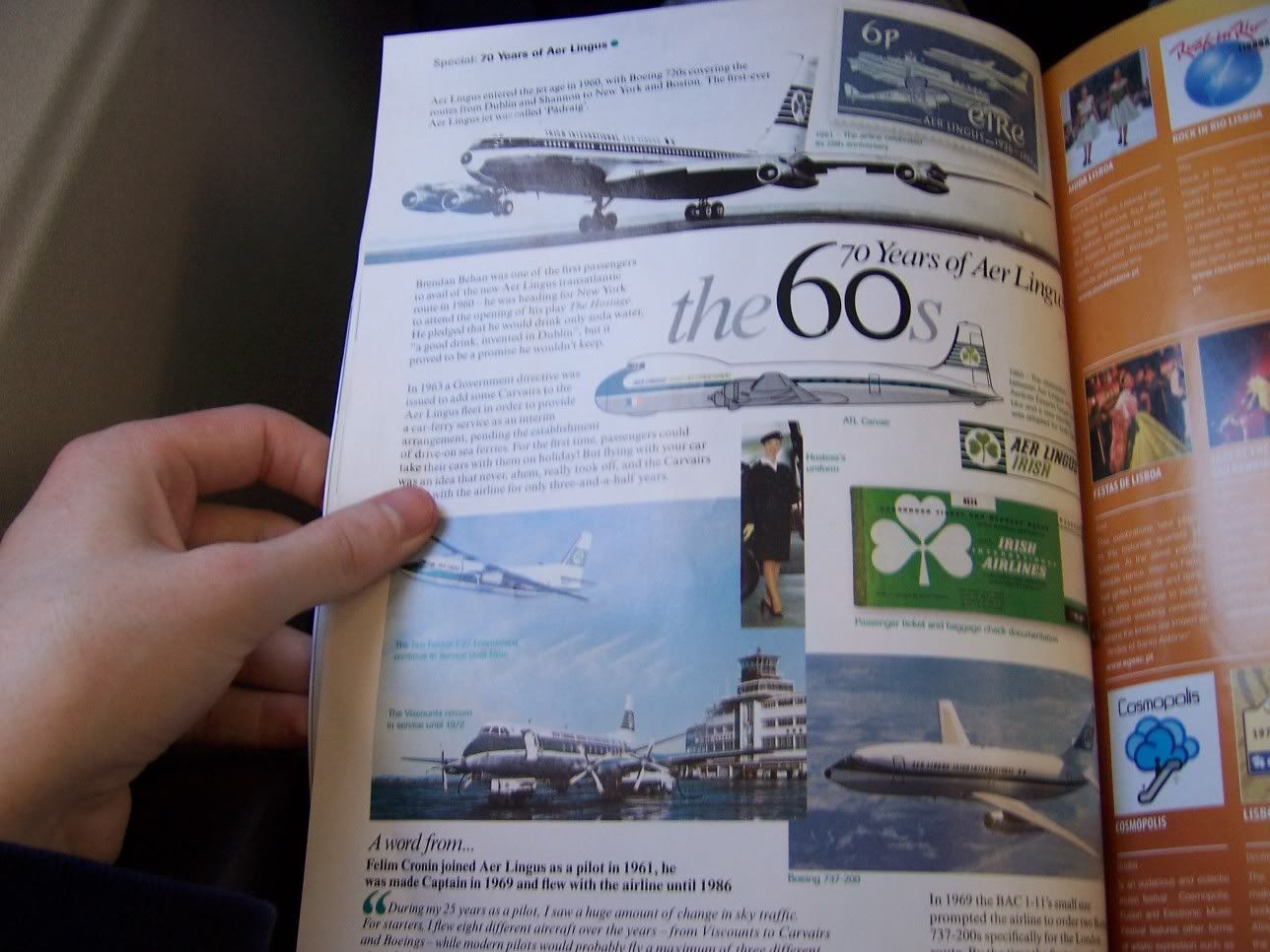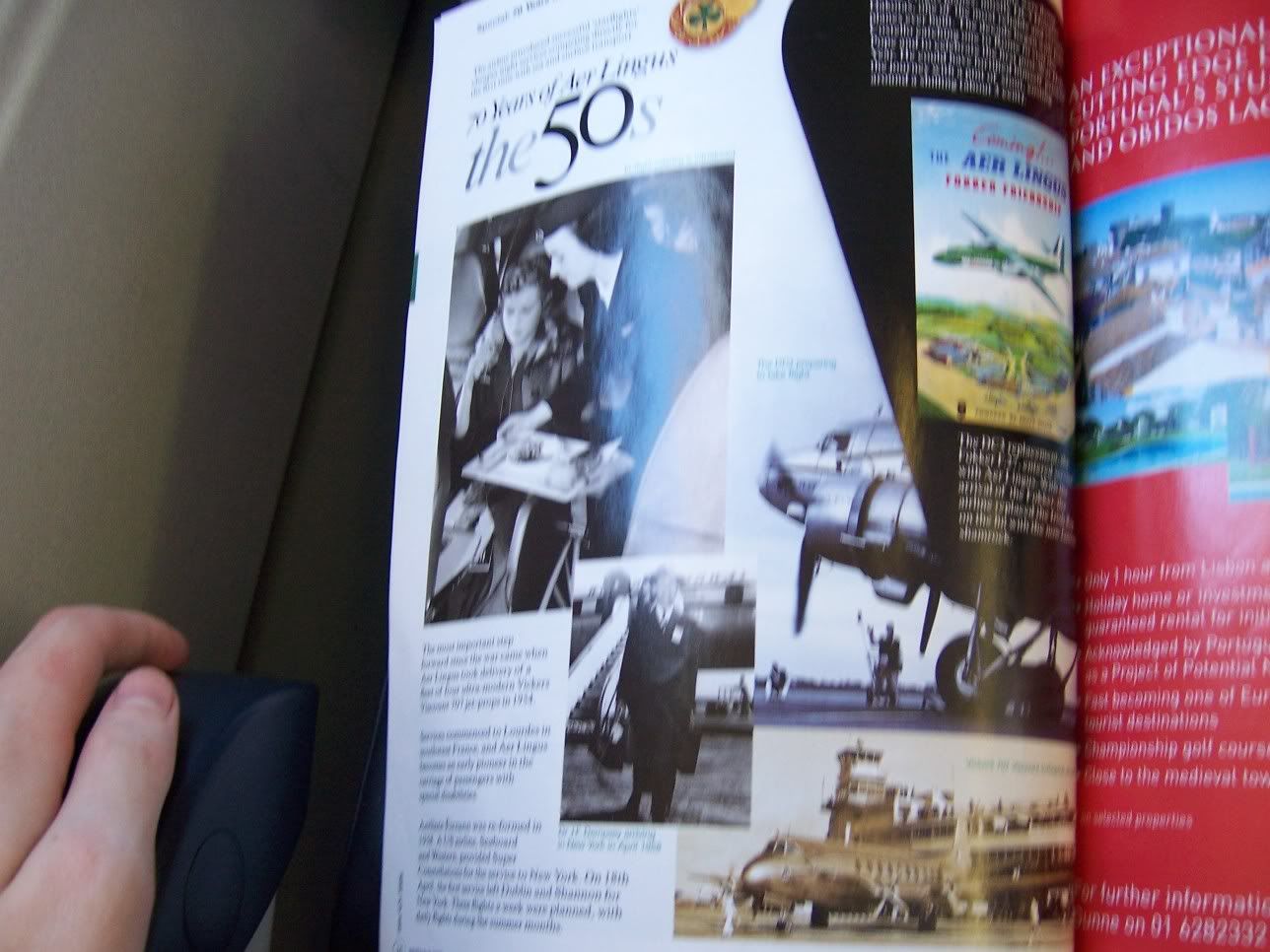 There was also an interesting article with Aer Lingus CEO Dermot Mannion.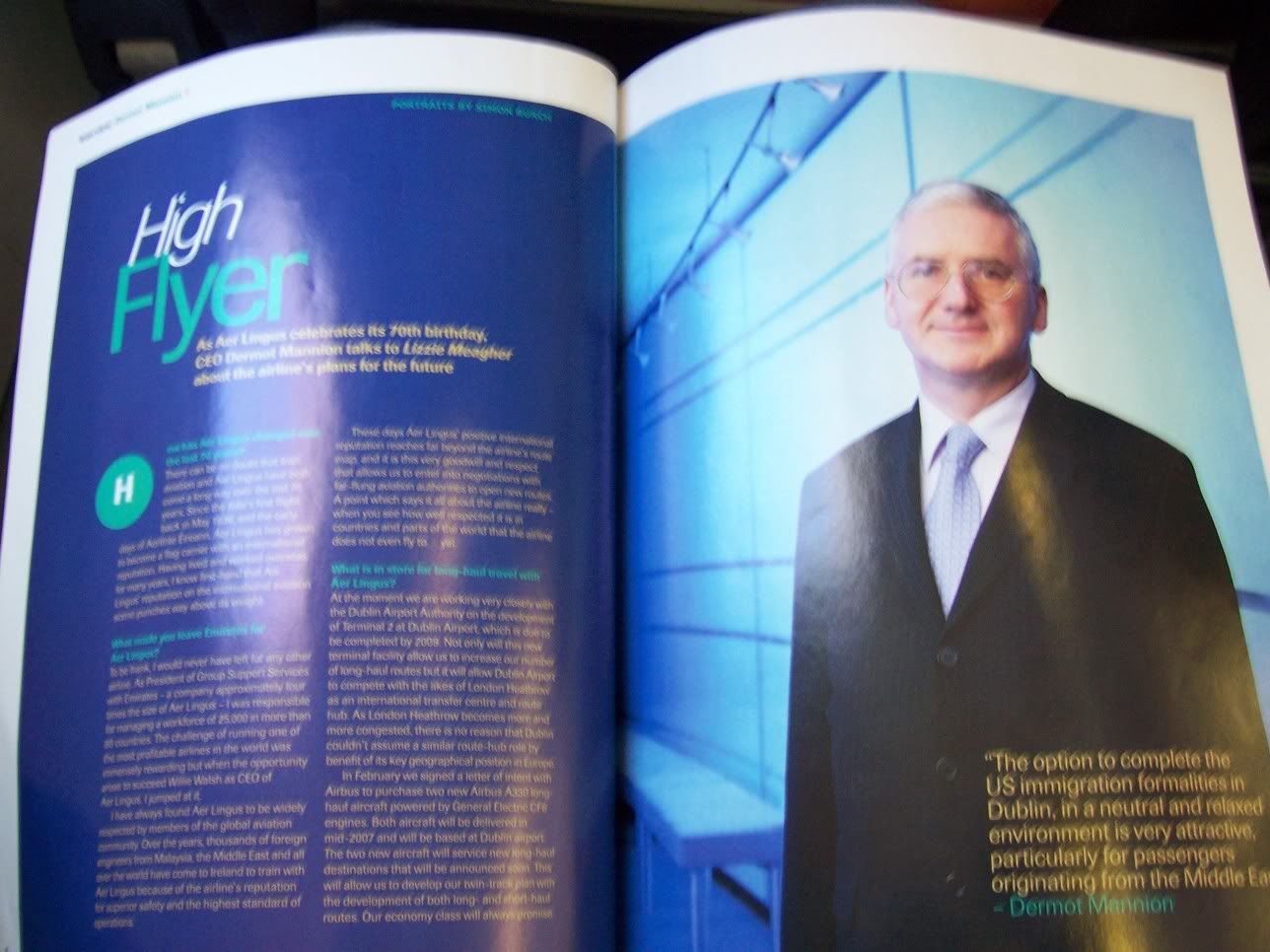 Imflight service got under way but I passed. Flight time was going to be 55 minutes so there wasn't much time for the FA's to carry out their service.
Here we are somewhere over Manchester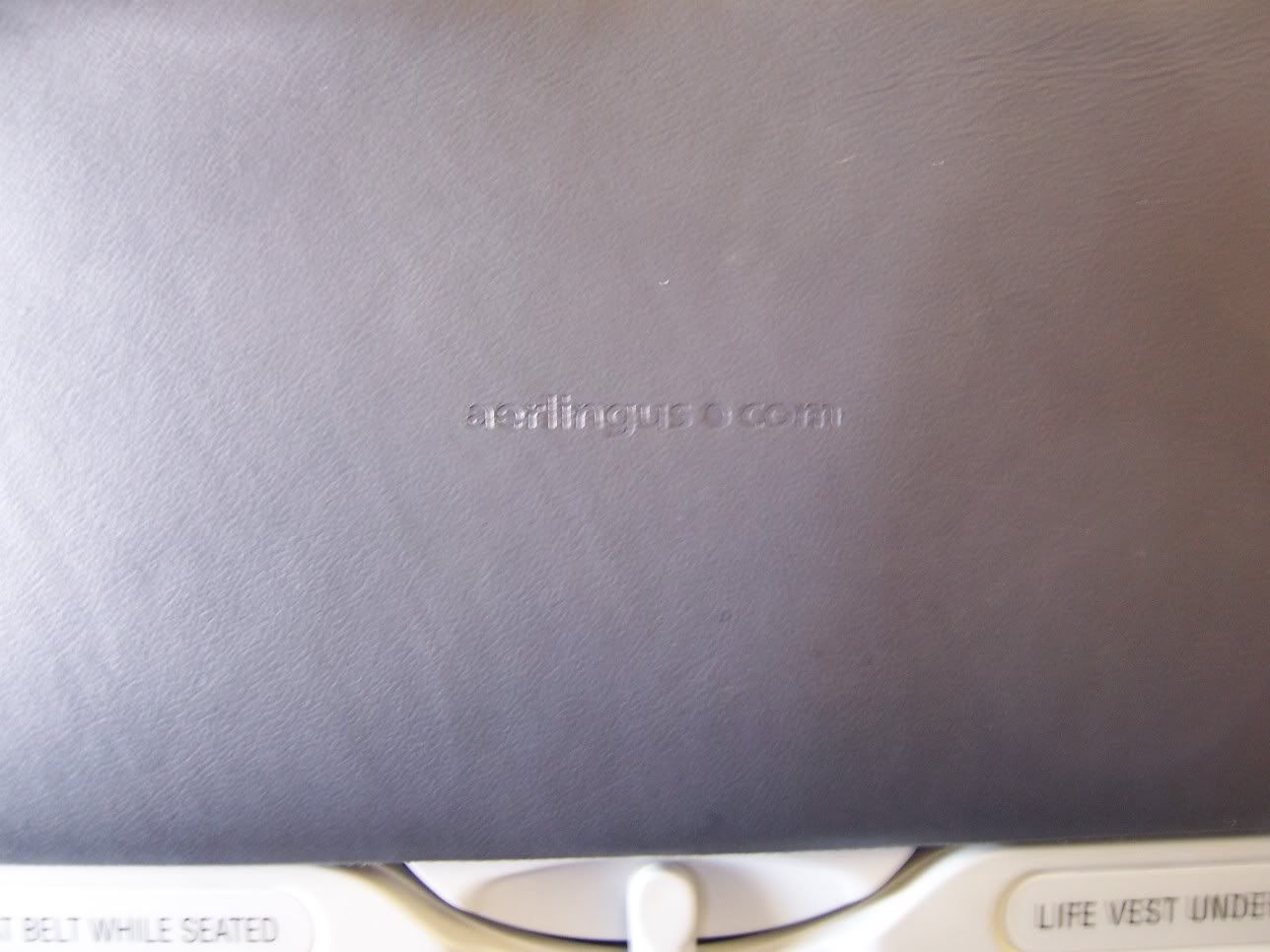 Soon enough , we were circling for a 27R landing. After a maximum of ten minutes holding we began our bumpy approach.
I think that's Twickenham stadium?
And touch down!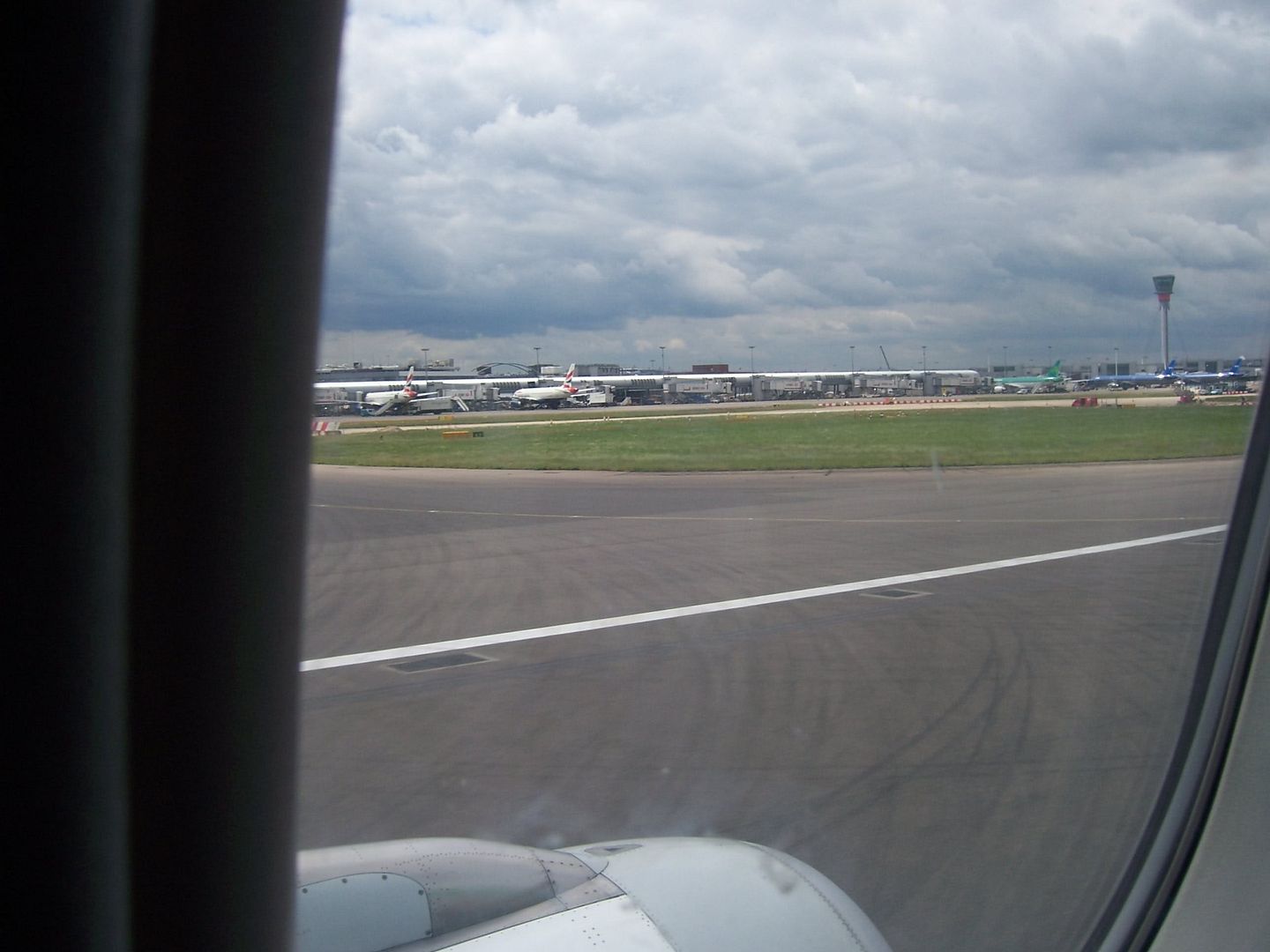 The aircraft quickly taxied to our stand where the passengers deboarded via a stairs as the air bridge was broken. I made the long walk to arrivals where my friend collected me and drove us to Reading.
Date:31st May
Route: Lhr-Dub
Flight: EI 0174
Flight Time: 15.50
Departure time: 15.52
Aircraft: A320 EI-DES
There wasn't much to report on this flight. Departure was more or less on time, aircraft was 60% full and I had the two seats next to me empty. I bought a coffee for €2 which is a bit steep. Flight time was 1 hour and 10 mins , surprisingly we were in a holding pattern to get down into Dublin Airport of all places! EI-DES is one of the newer A320 and it was spotless and extremely comfy! Here are some pictures:
Some snaps I took while having a coffee in the magnificent viewing area at Costa coffee towards the end of Terminal 1's domestic/ROI departures. It offers great views of 27R departures and landings.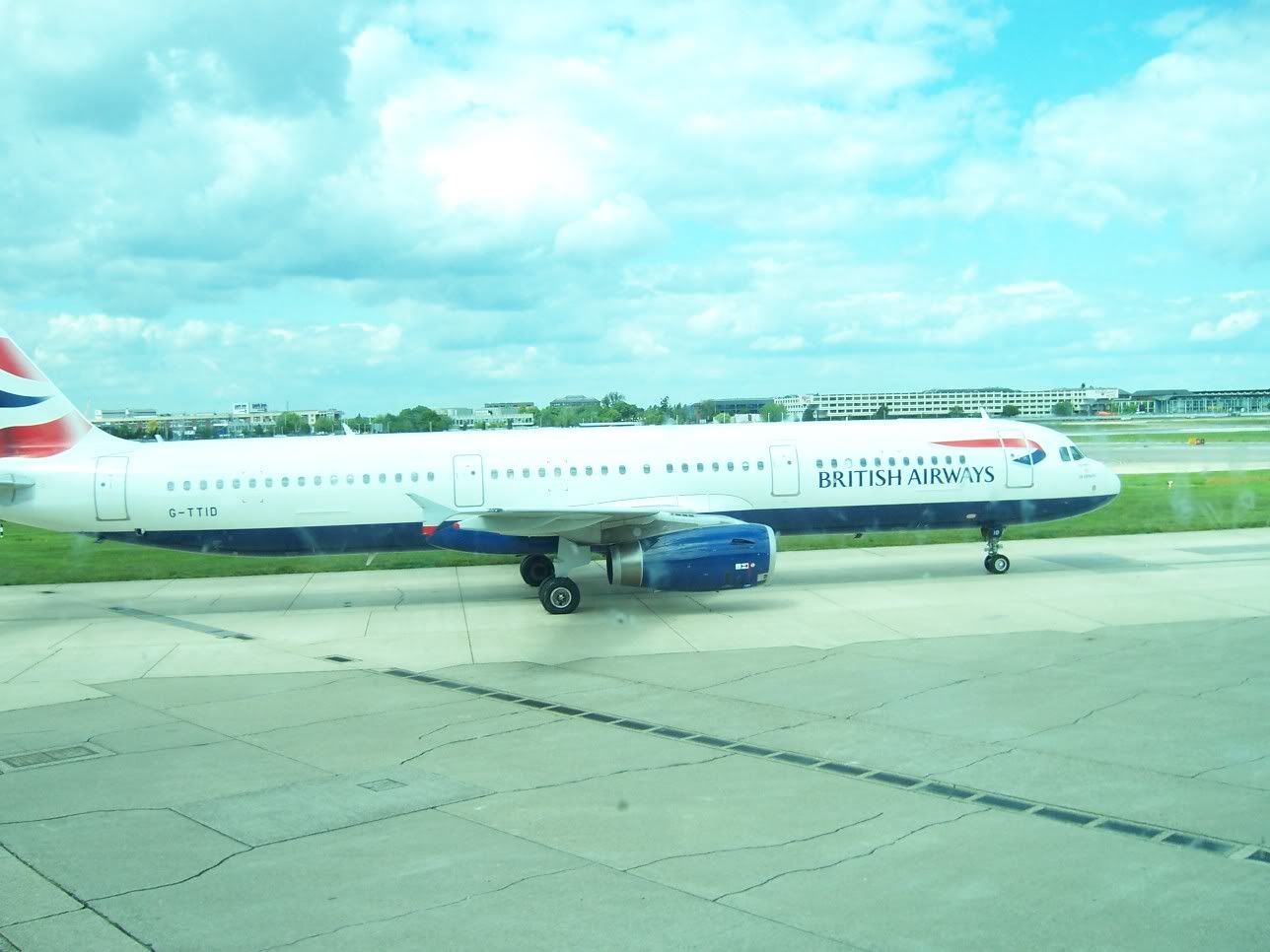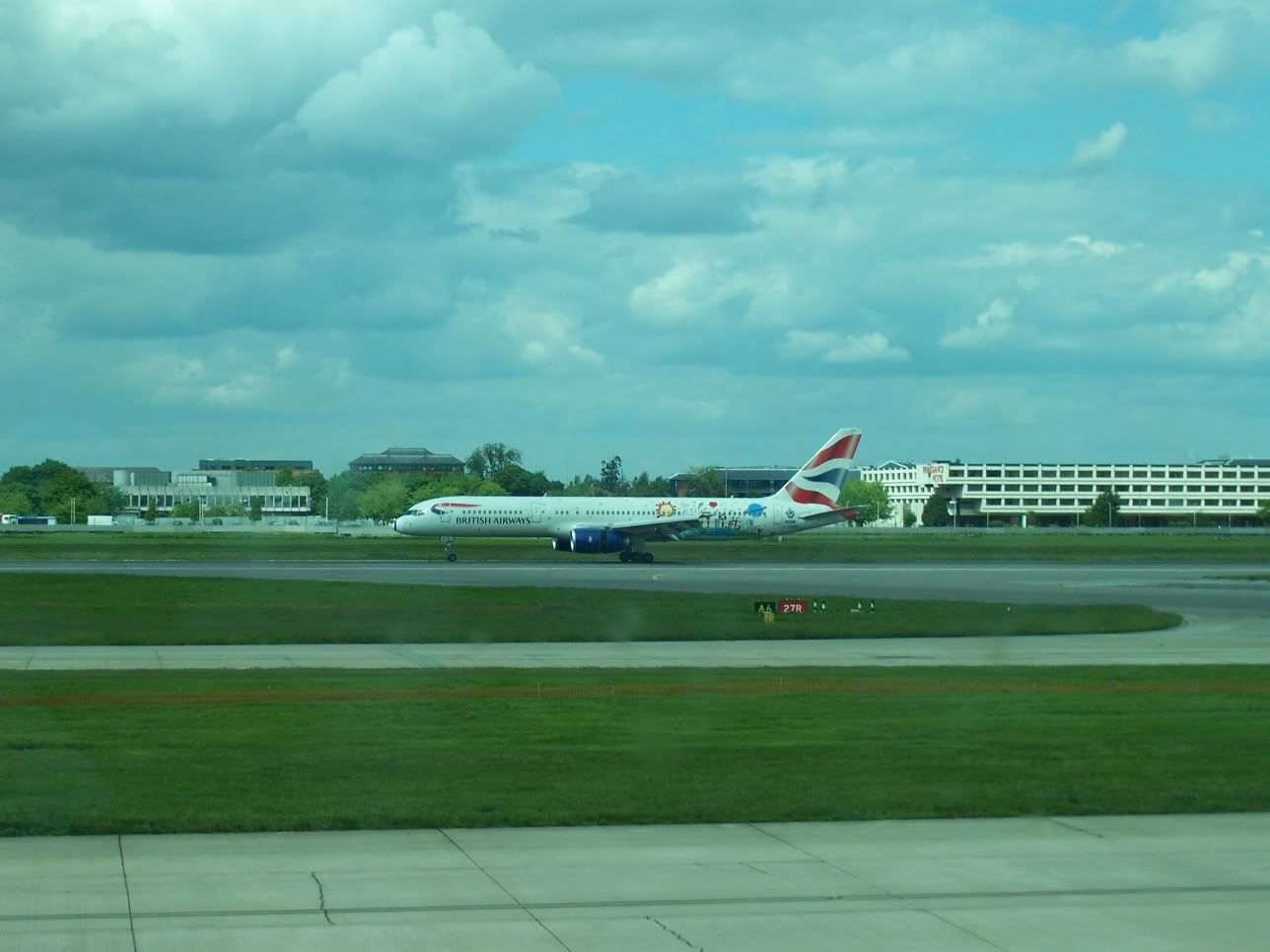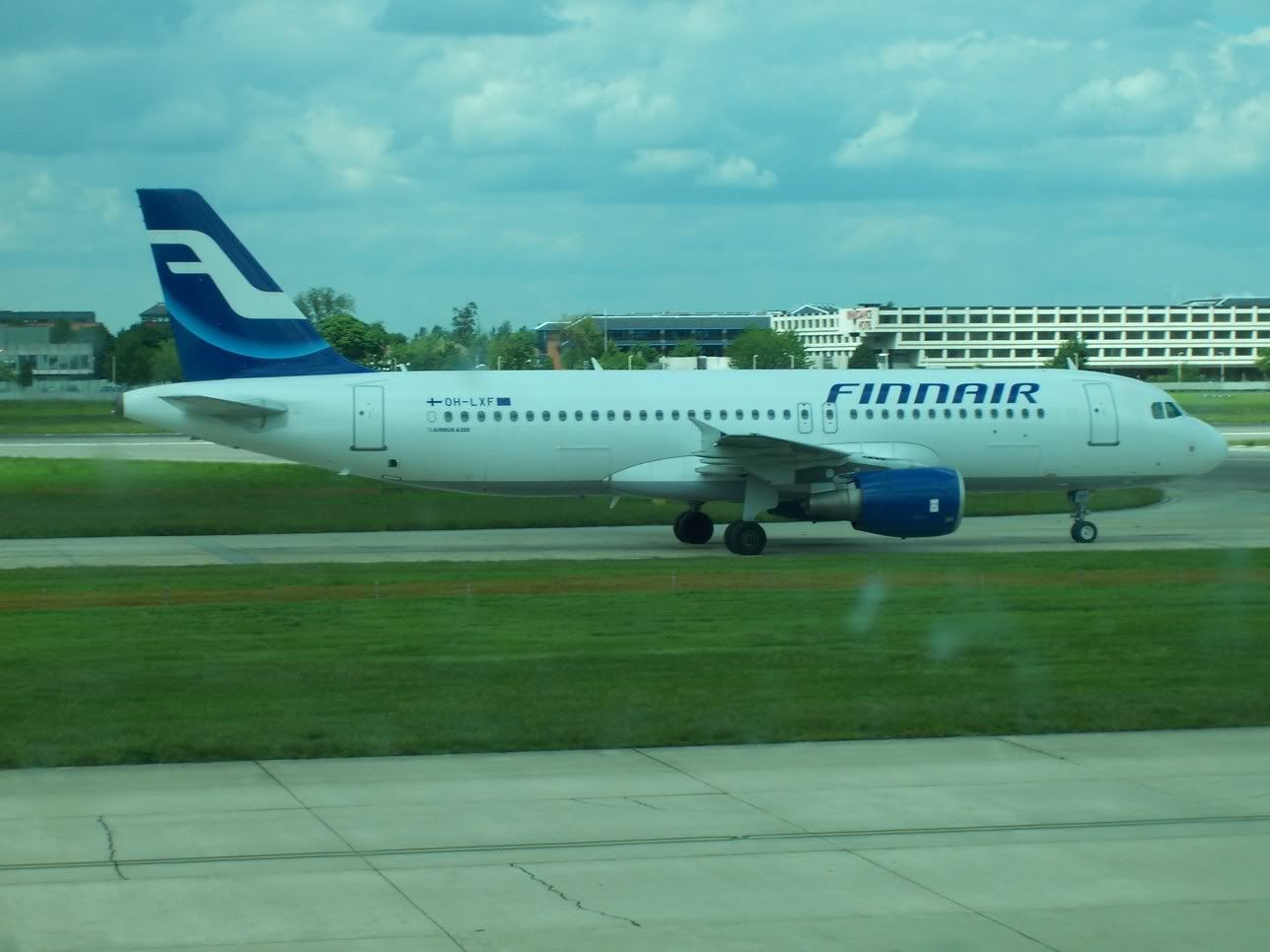 Heathrow Express:
(the cowshed a.k.a as Republic of Ireland departures lounge)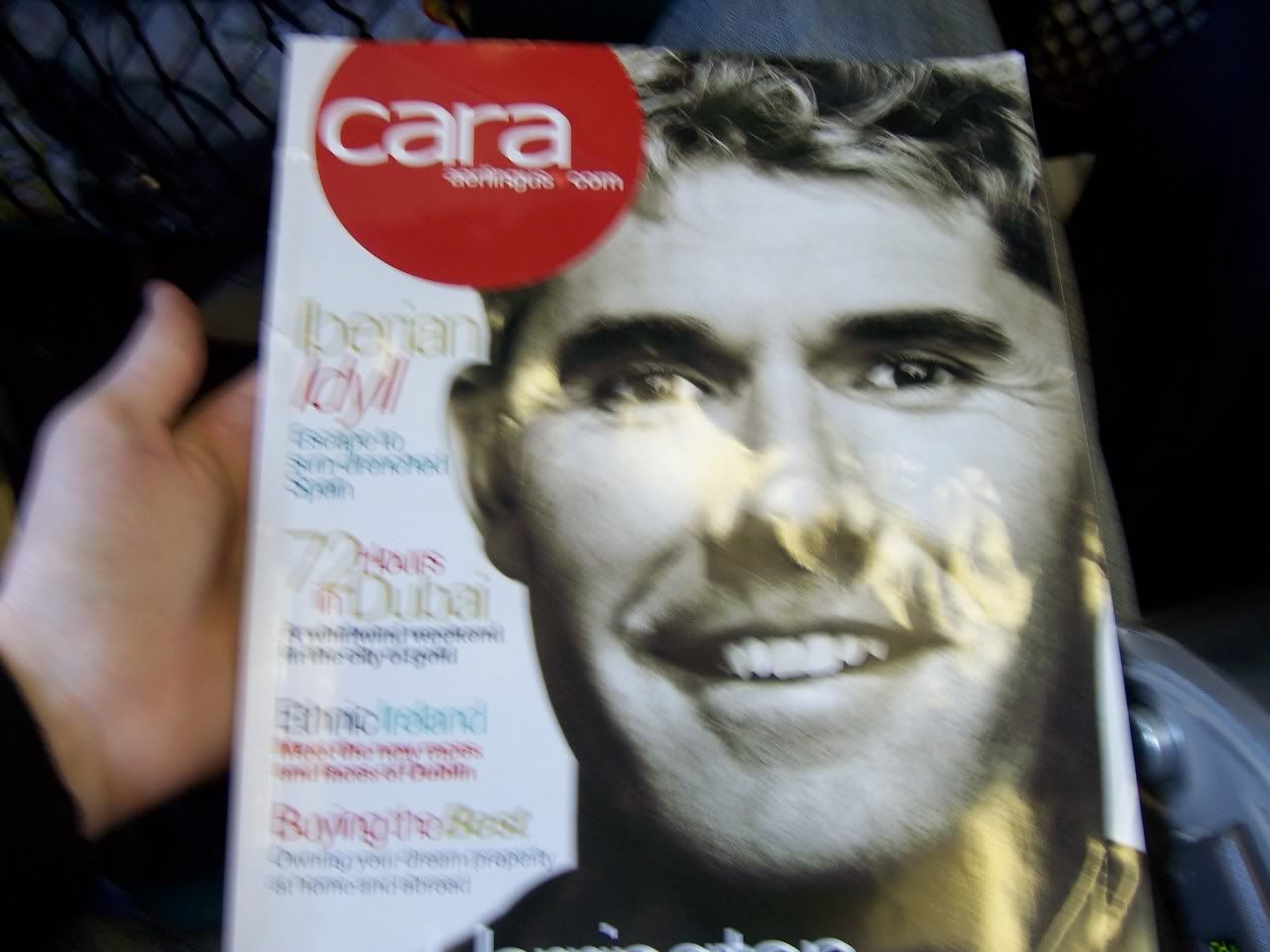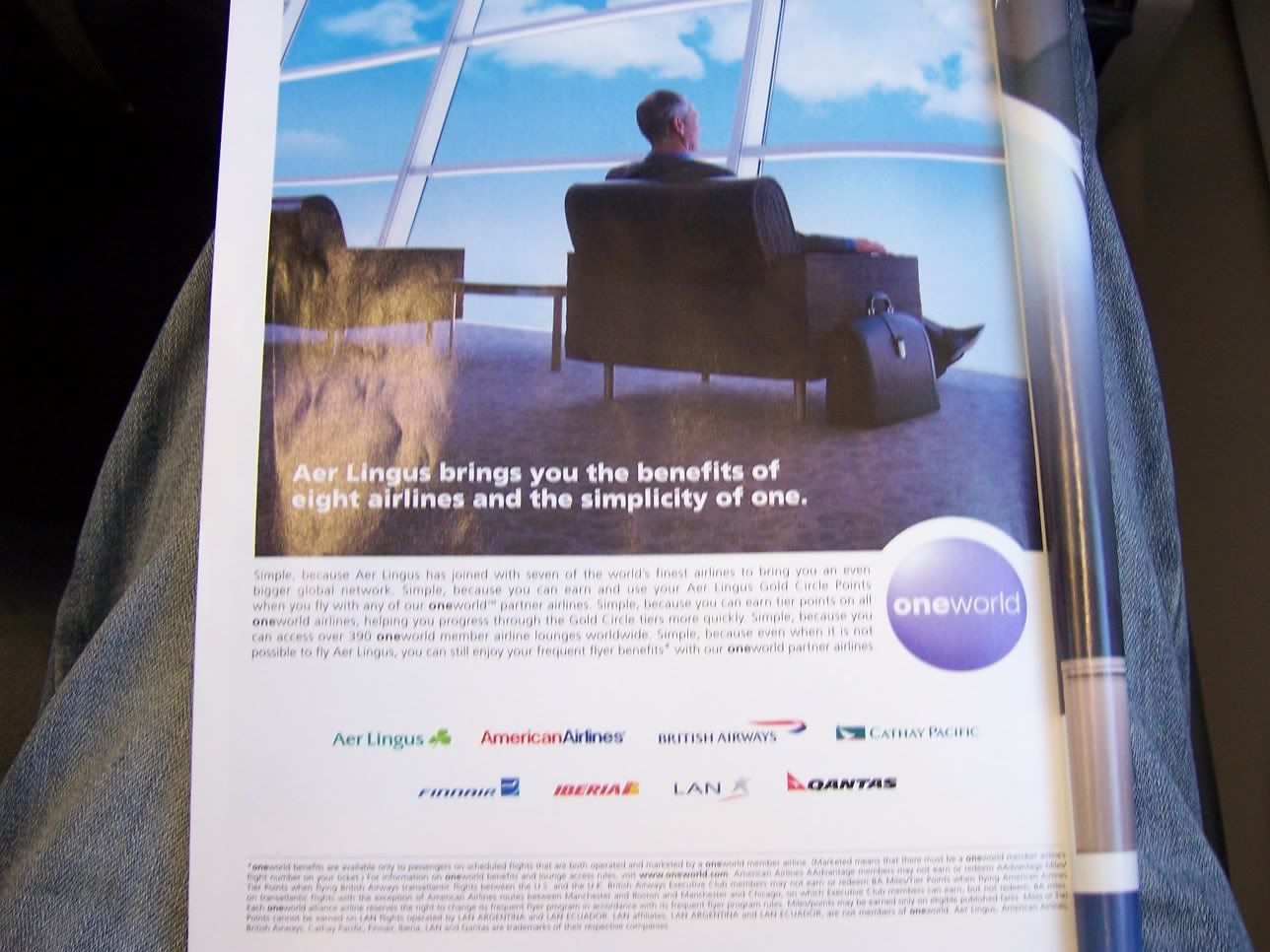 ( no longer relevant to EI)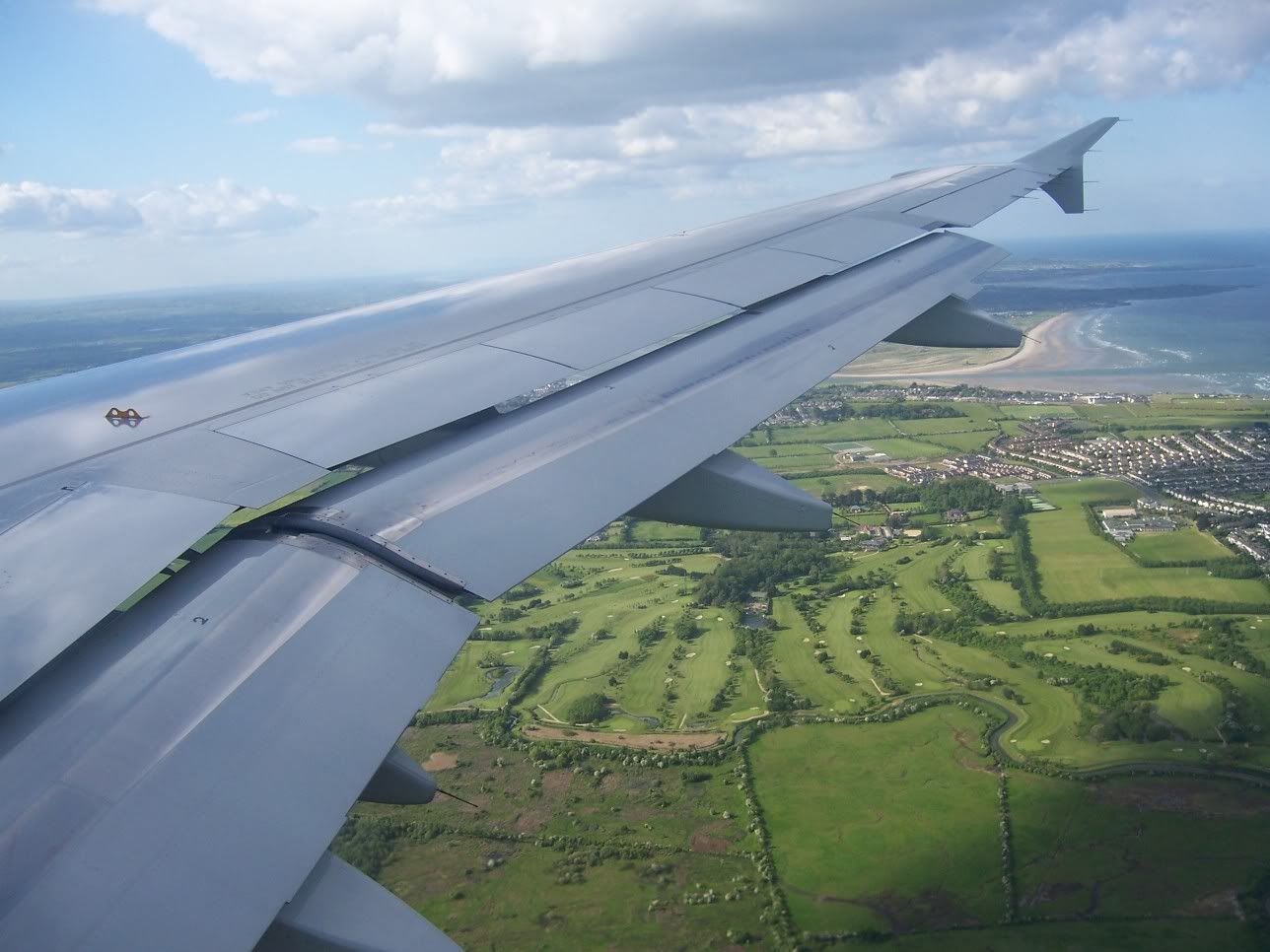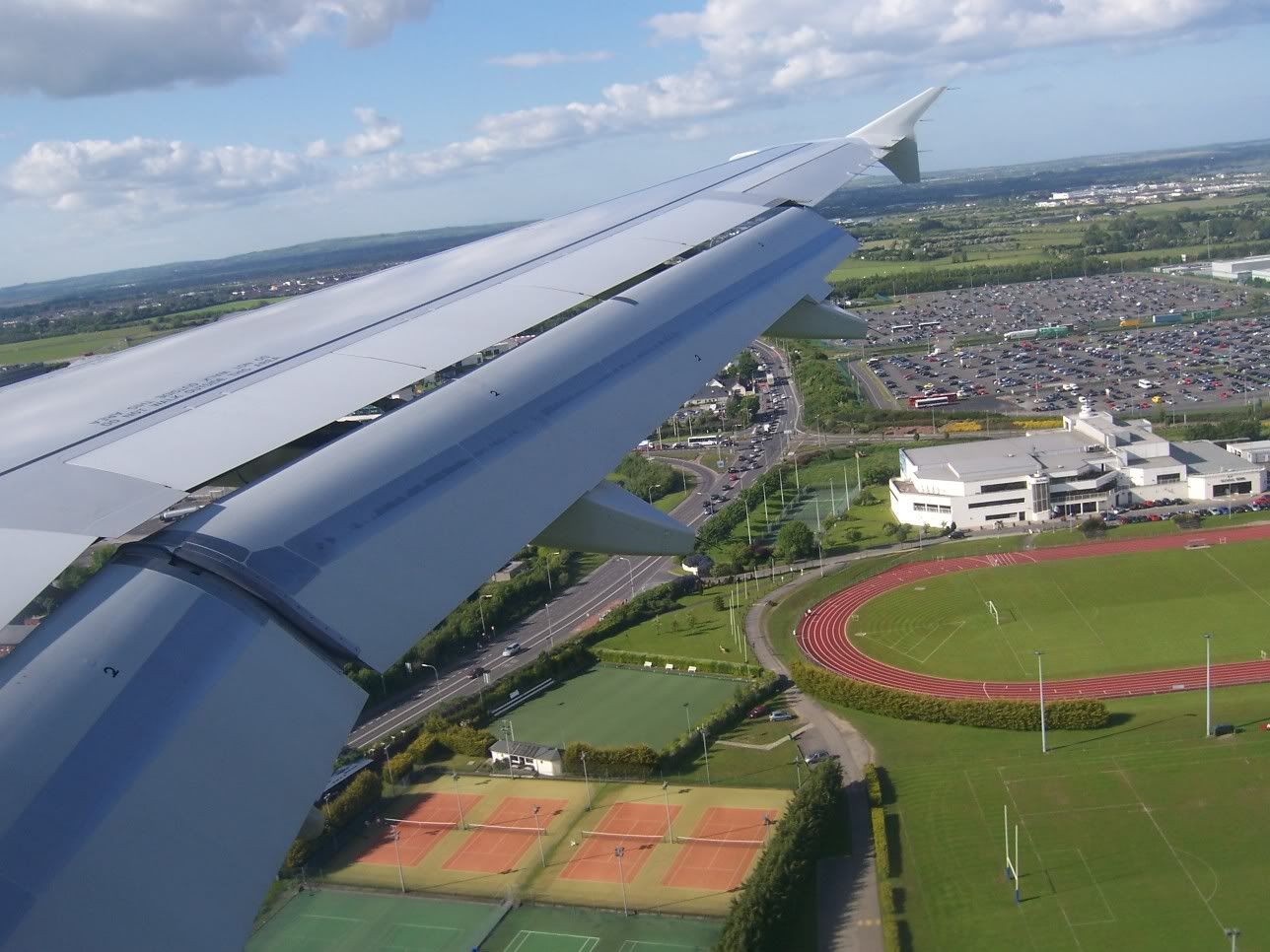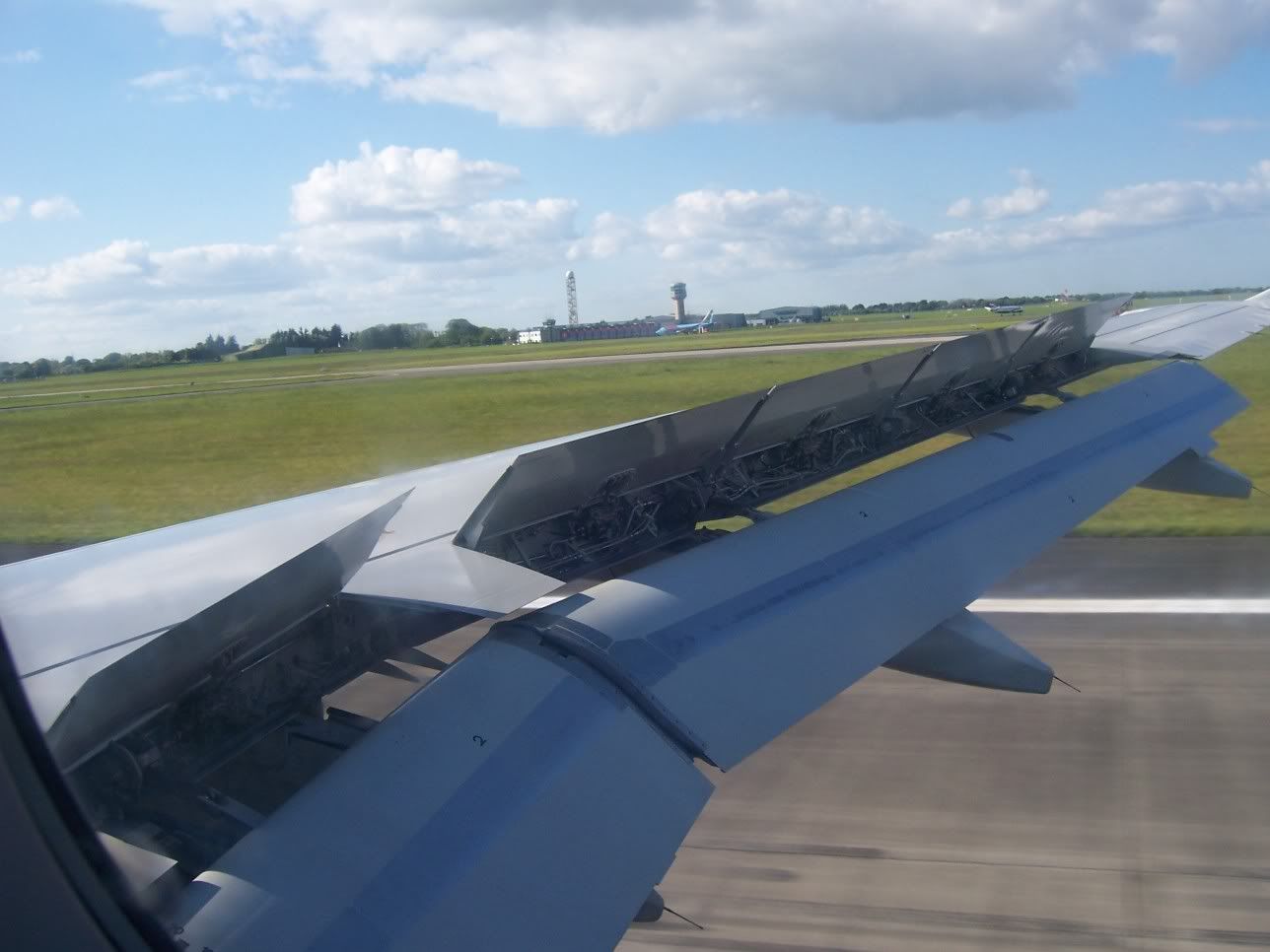 After landing we taxied to the C gates and had the pleasure of going through Irish immigration! ( they don't even look at your passport! Lovely!) Went ouside and waited for the shuttle bus to the long term red car park.
Well that's my trip report. Thanks for looking in on it.
Patrick