Dear all
It was time to do a little holiday with my mother so we decided to go to Lisbon/Portugal for a few days. Flights and hotels were booked in no time over the internet and we were ready to go. Lisbon is a great place. Nice people, good food and great landscape. Unfortunately I missed to do some pics on the flight from BSL to LIS (landing over the city which is amazing) so I can only show you pics of the return flight.
After a good breakfast at the hotel we headed to the airport, only approx. 15 minutes away from the city center.
30.6.2006
easyJet Switzerland
EZS1098
Airbus A-319
HB-JZL
Lisbon-Basel
fare: 391 Swiss Francs return for my mother and me (early booked)
load factor: 80%-90%
We checked in for our flight and got boarding group A:
Went through security and got some stuff in the shops, then boarded our on-time flight: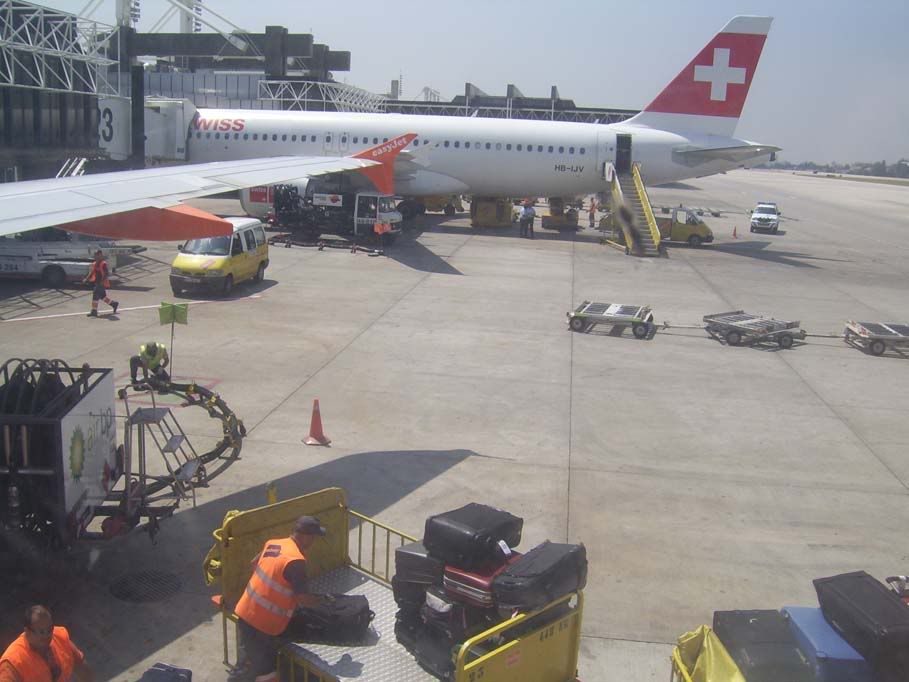 Push-back: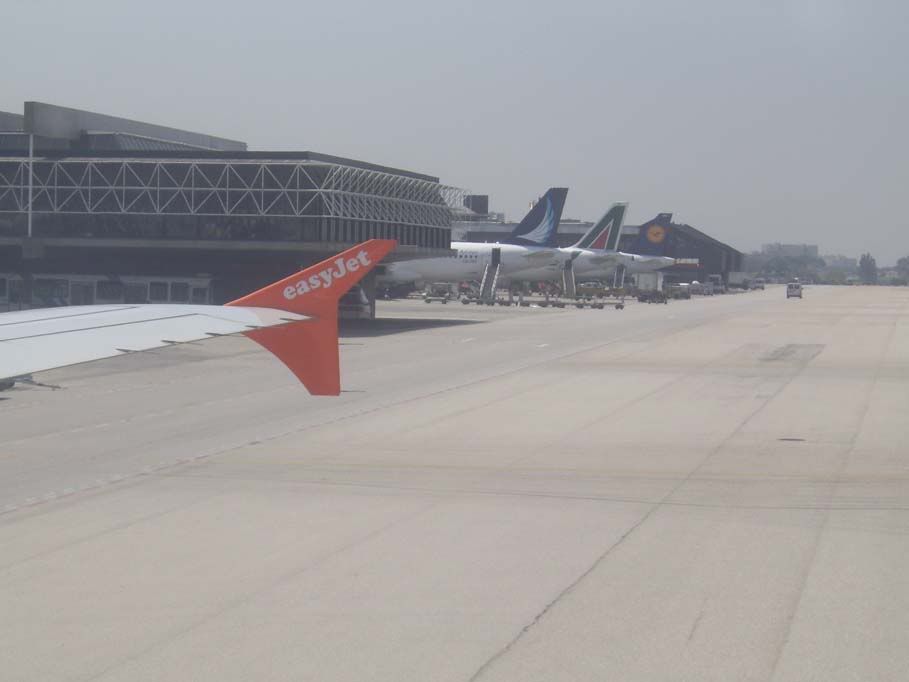 Germanwings double-pack: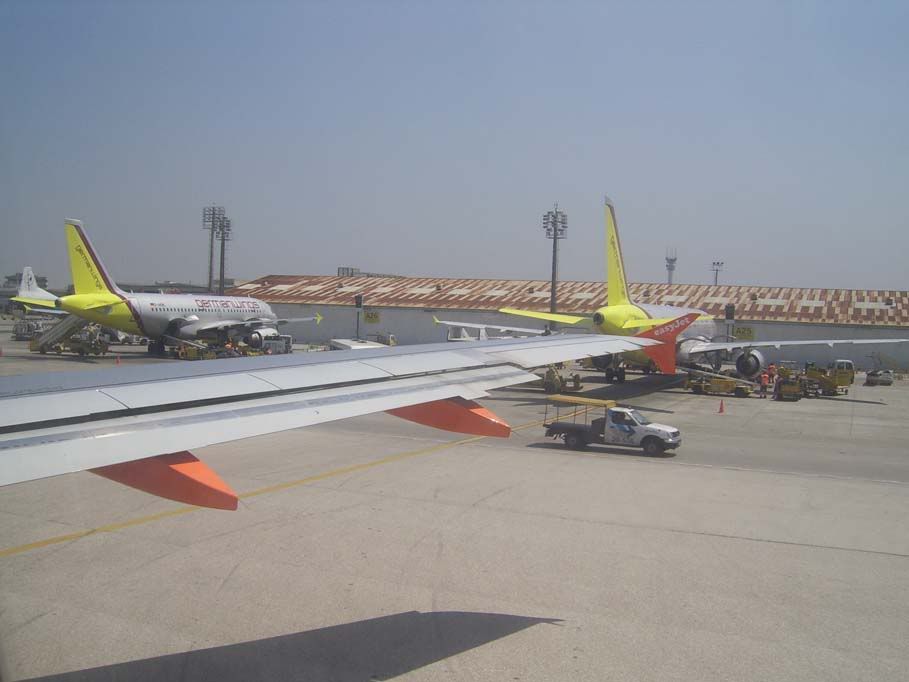 Dedicated to all the VARIG staff who have presently a tough time to go through: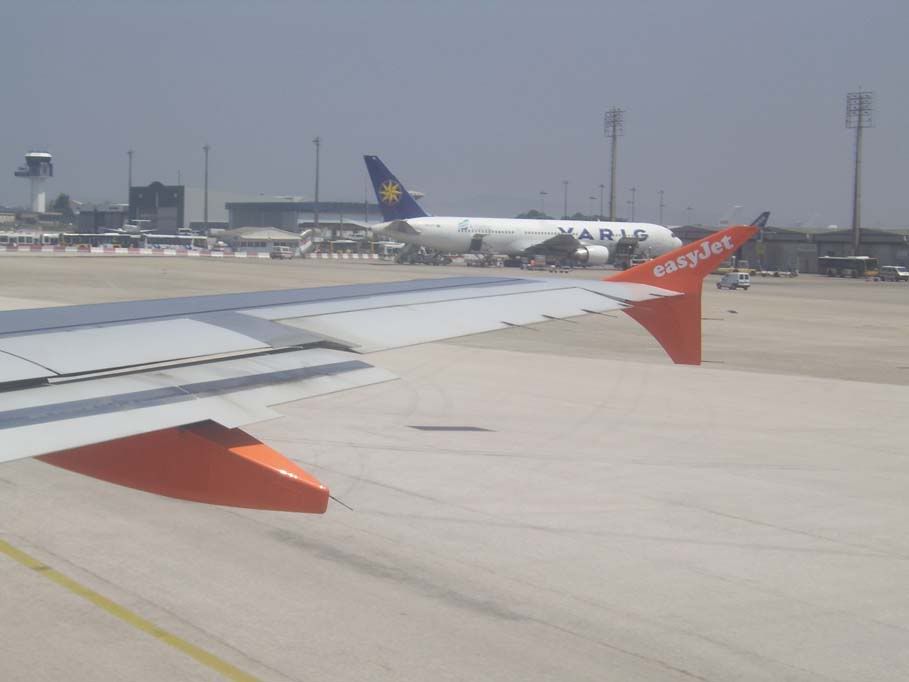 Taxiing to the runway: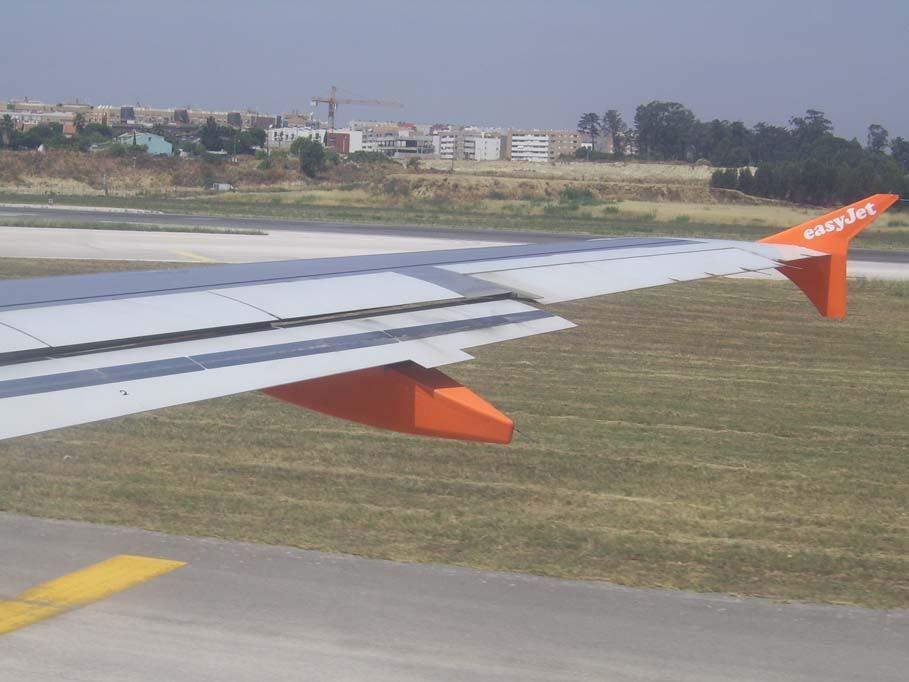 Lining up:
Thundering down the runway: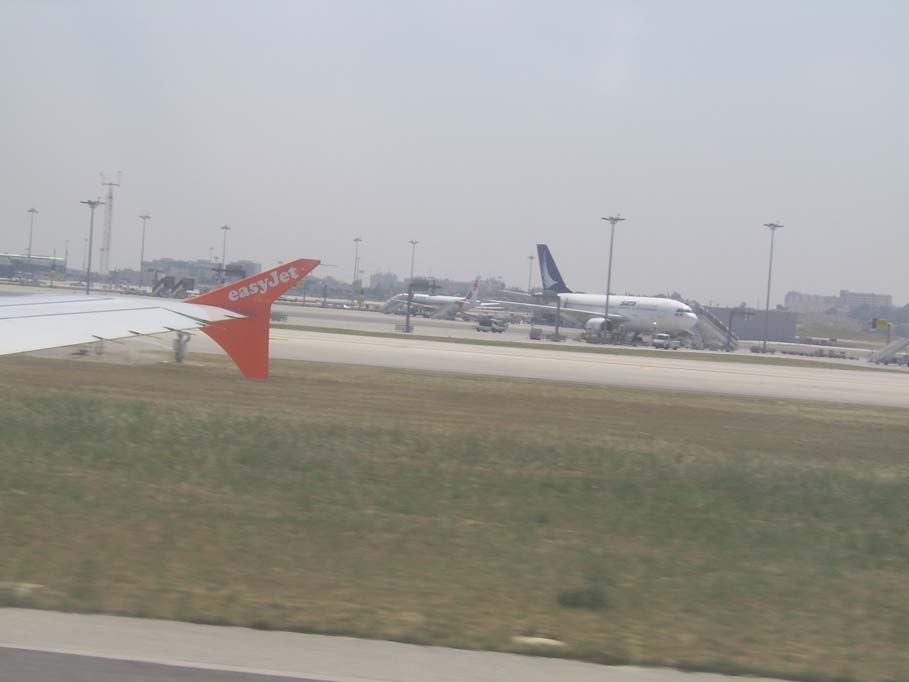 Up, up and away!
Industrial area of Lisbon and one of the bridges over the Rio Tejo: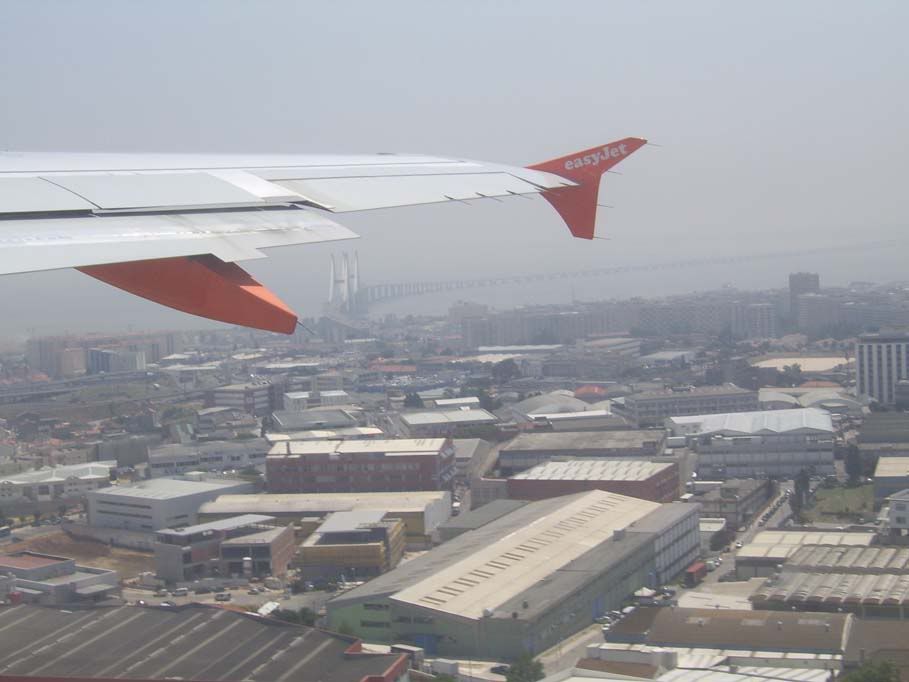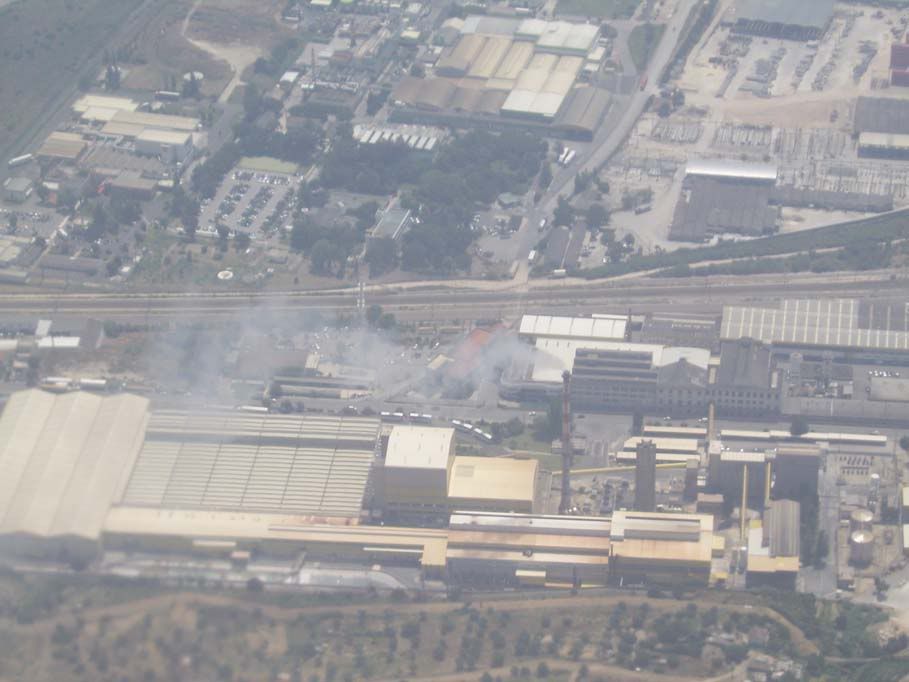 Cabin shot:
Some lake: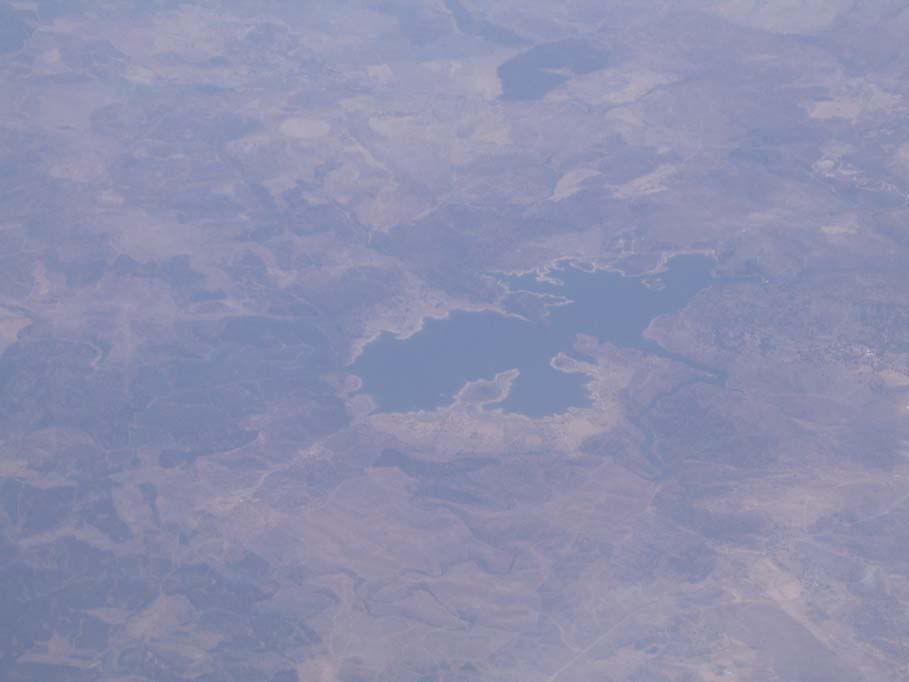 Two waters and a coffee for EUR5.50: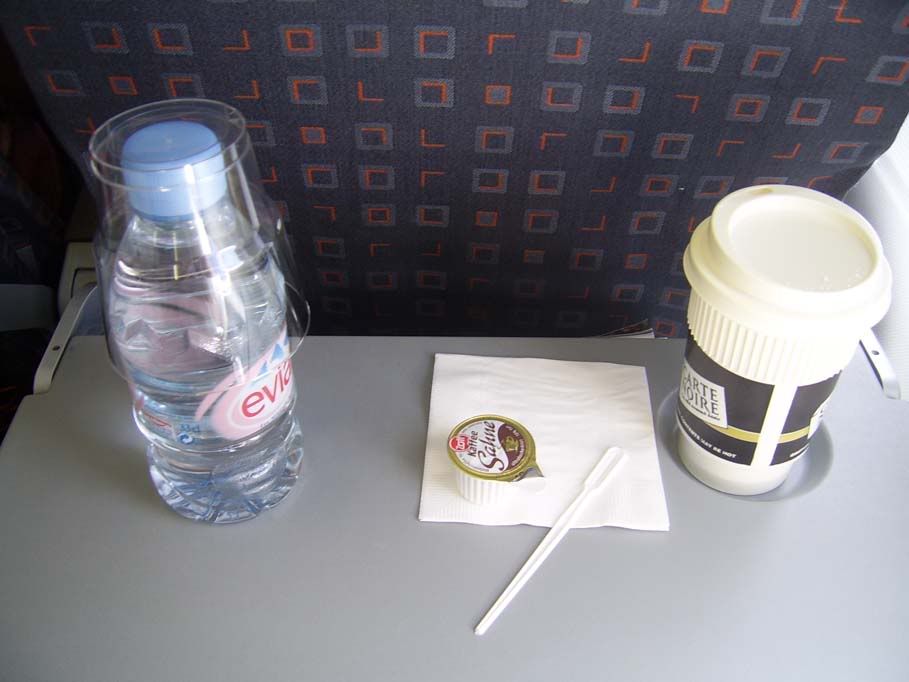 Already over Spain I think:
Another lake: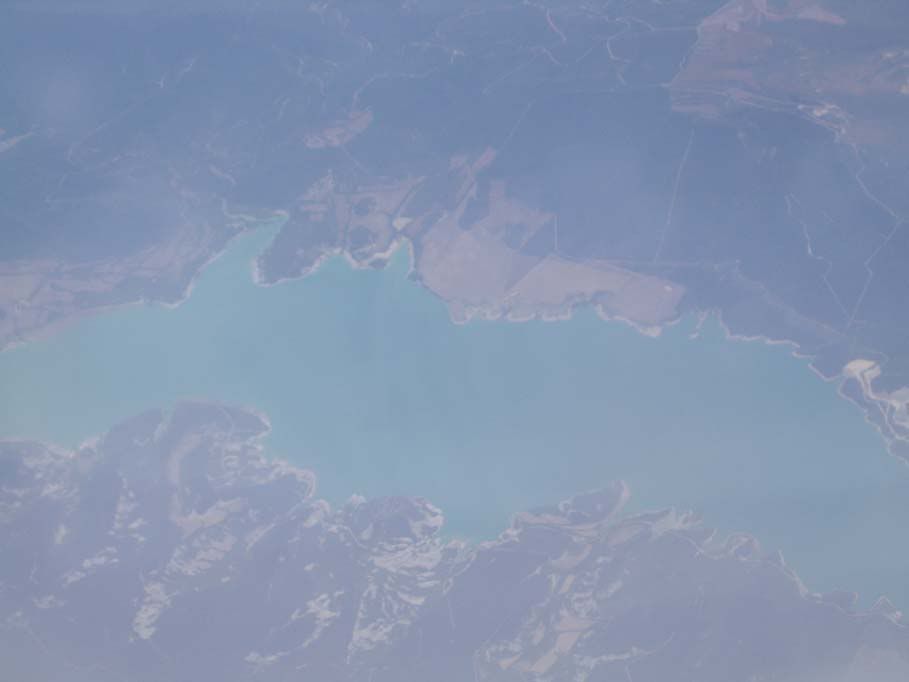 Clouds came across when we were overflying the Pyrenees mountains:
Busy airspace. This one came pretty close. Anyone knows what airline this is?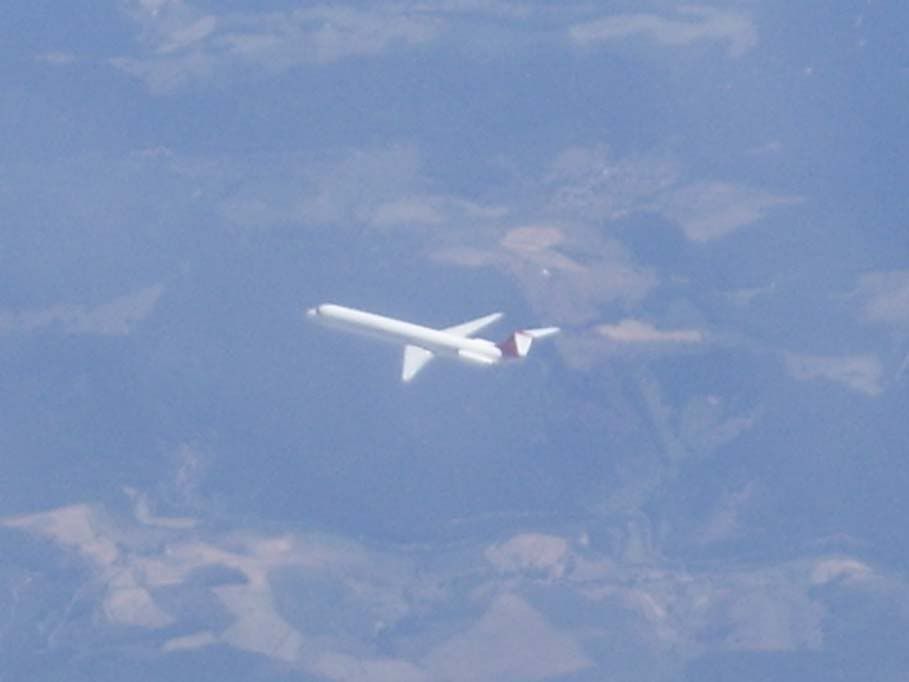 Somewhere near Lyons:
Chambéry?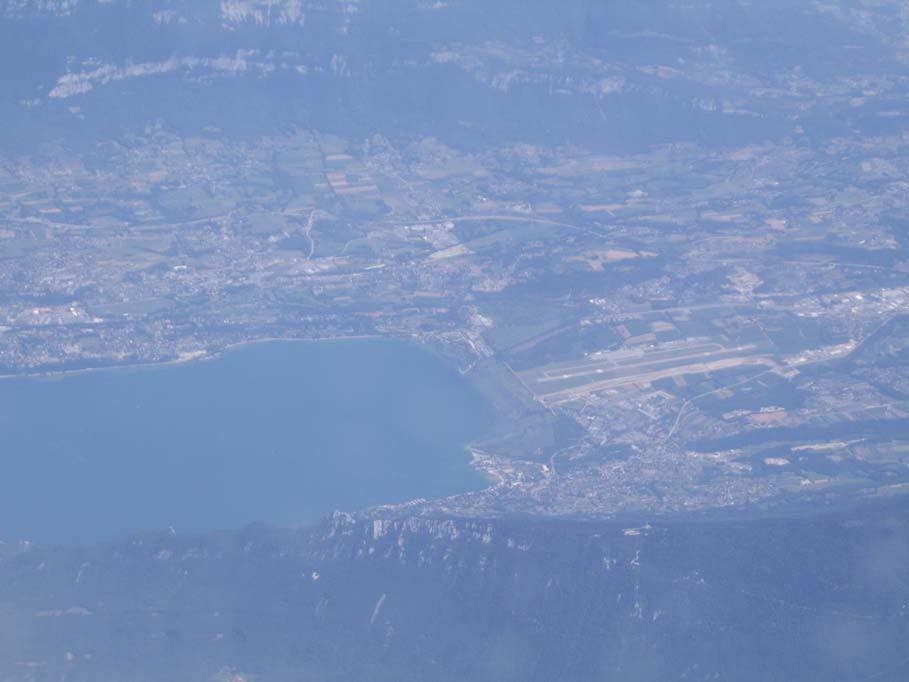 Many lakes on this flight!
I believe this is Lake Geneva, where the Rhone river flows in near Montreux:
This must be Switzerland then!
Starting our decent into Basel: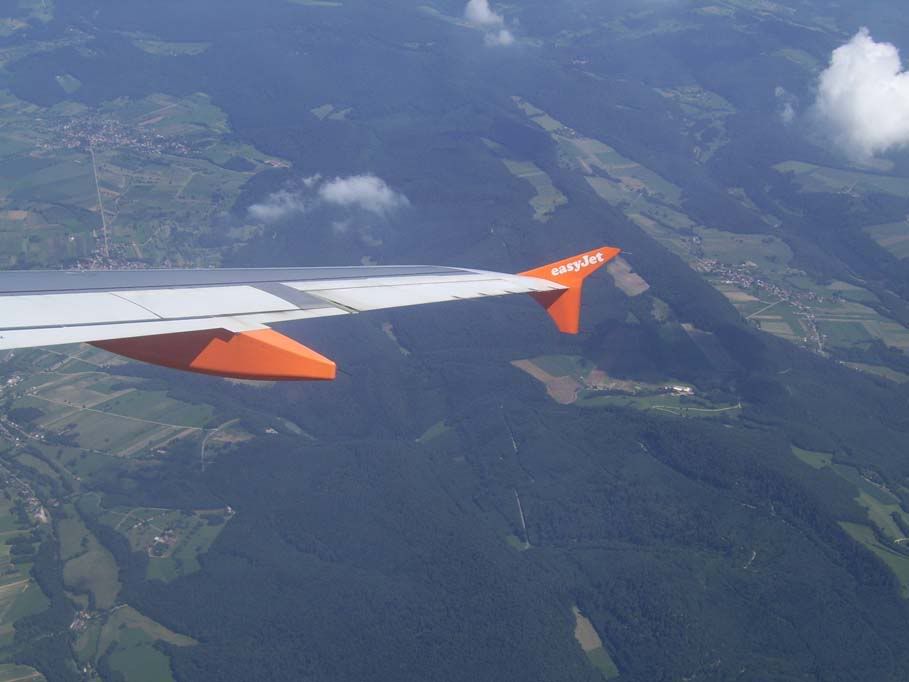 Overflying the city of Basel: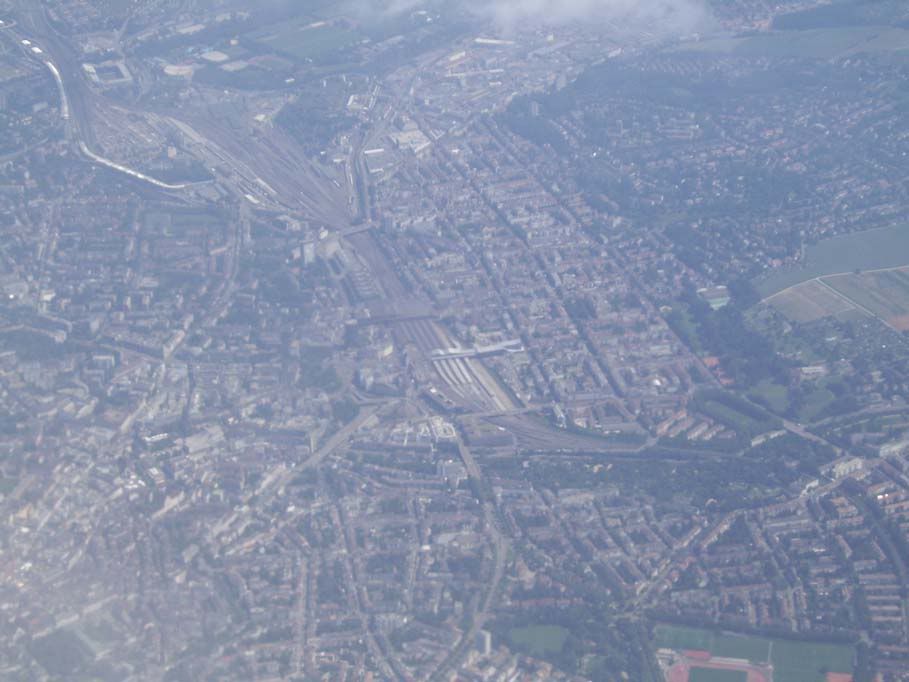 I can see my house on this one!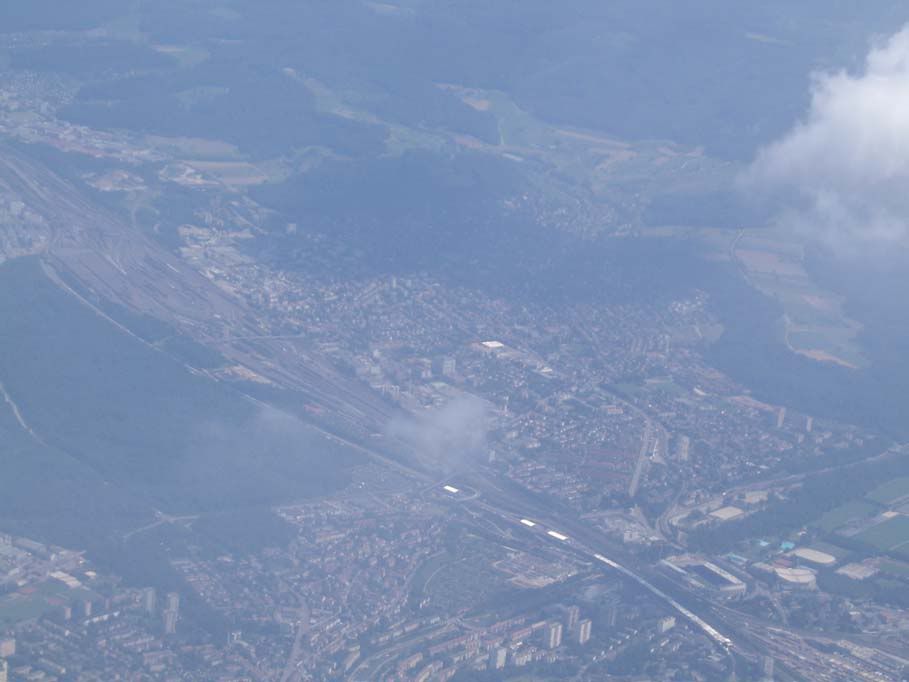 Flying over German territory: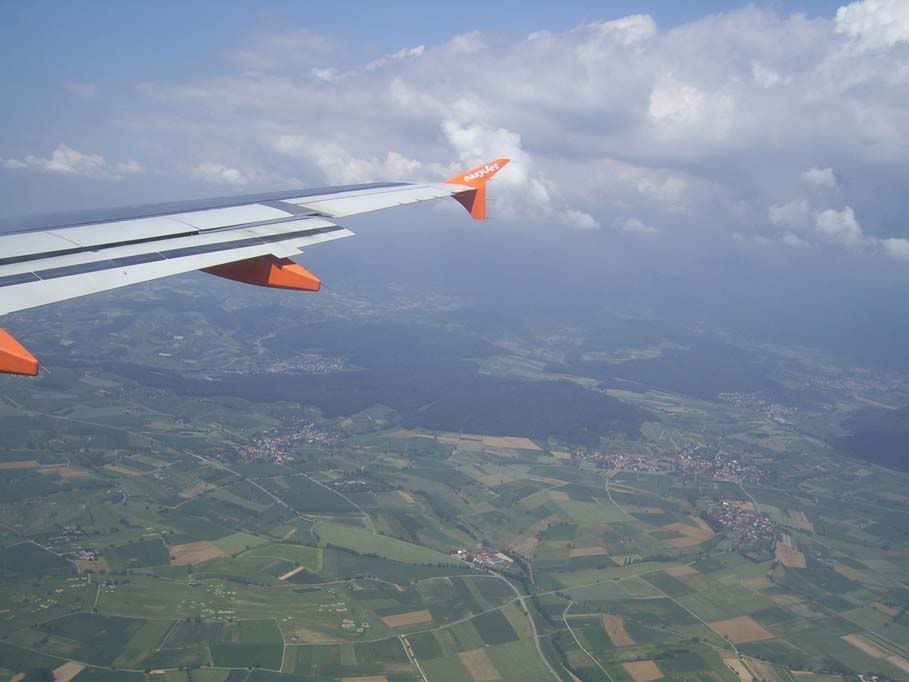 France and Germany on one picture: The Kembs power plant on the river Rhine:
Mulhouse/France, we are just overflying the Peugeot car factory!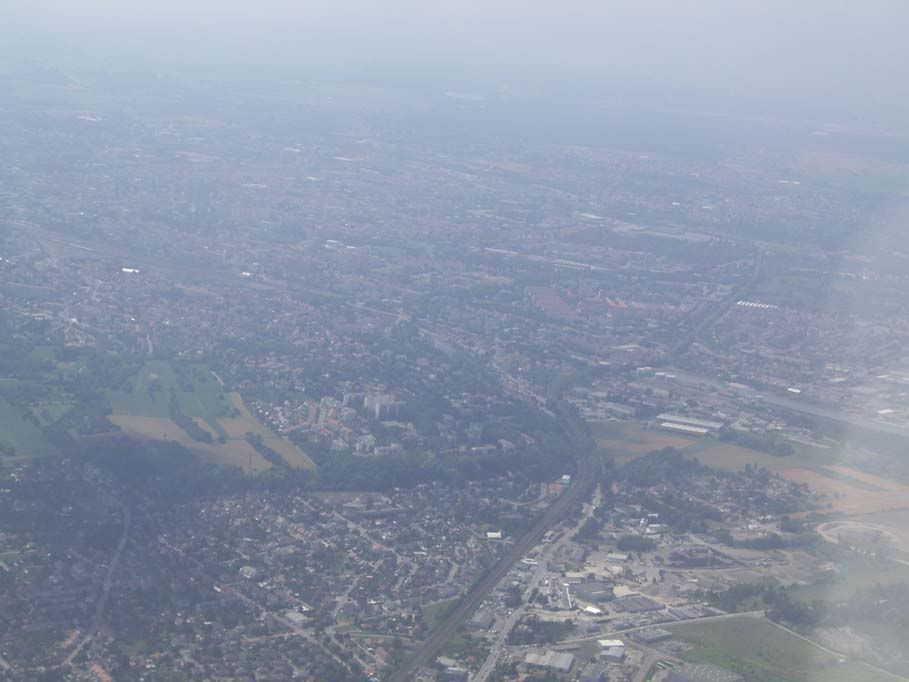 Finals for rwy 16: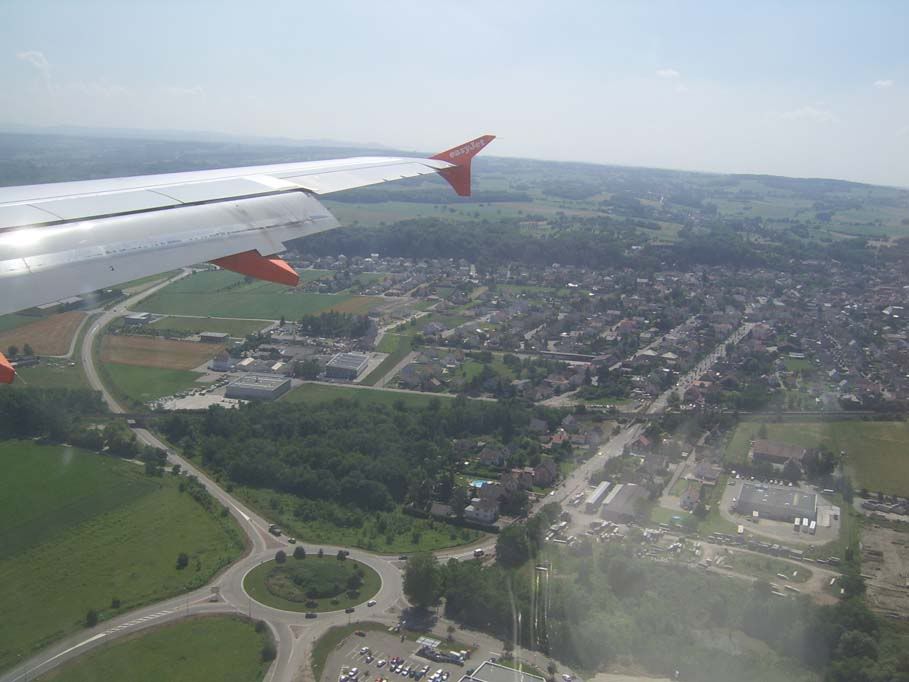 Dedicated to fellow a.net user joelatbsl who shoots many great pics from this spot. Usually this is where the aircraft touch down but at the moment there are constructions going on and the runway is shorter.
Leaving the runway: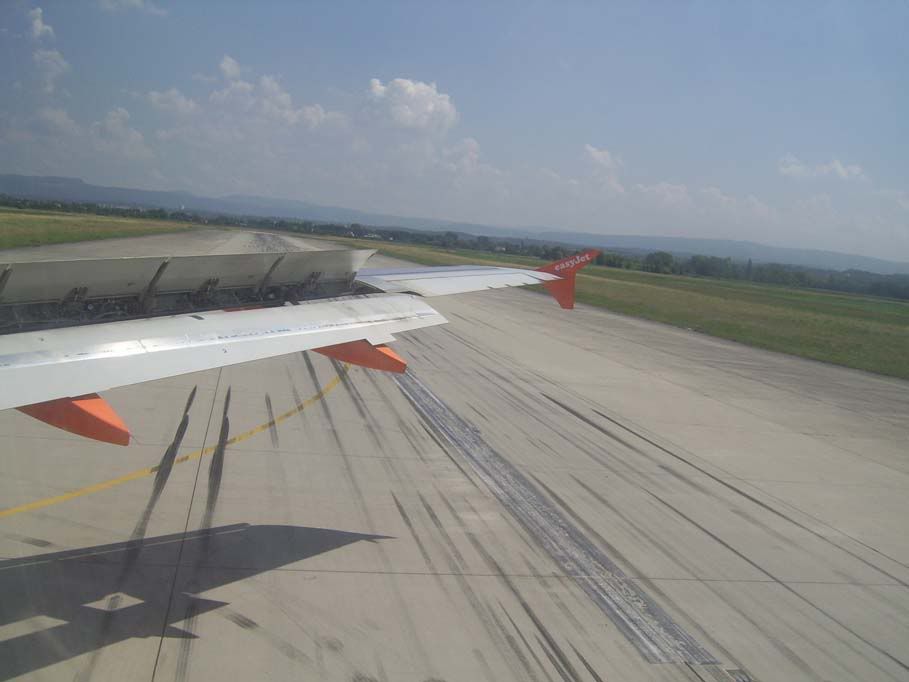 Basel, a fast growing easyJet base: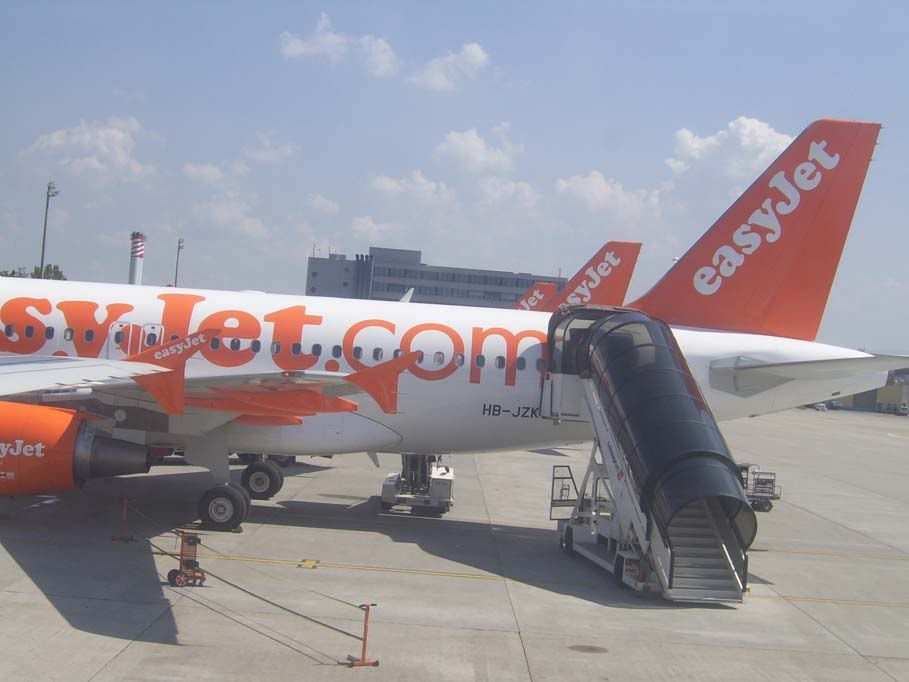 Hope you enjoyed this trip report. And as usual comments are appreciated!
Regards,
RJ100