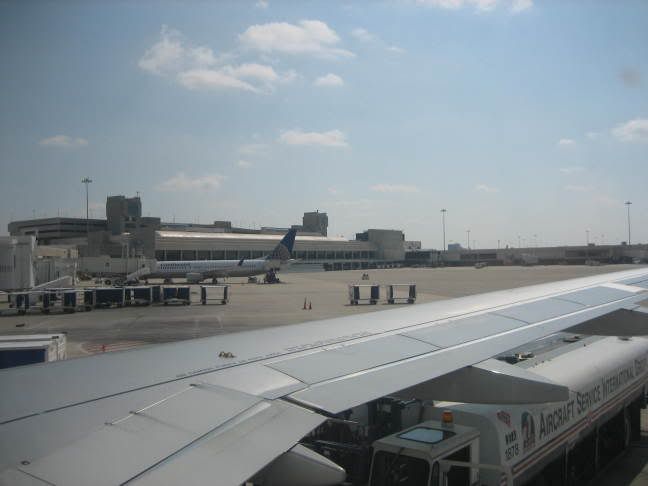 PBI
During the flight an older man begain inflating a balloon during the flight. He shaped it into a dog and he gave it to one of the flight attendants and whistled like a bird during the entire flight.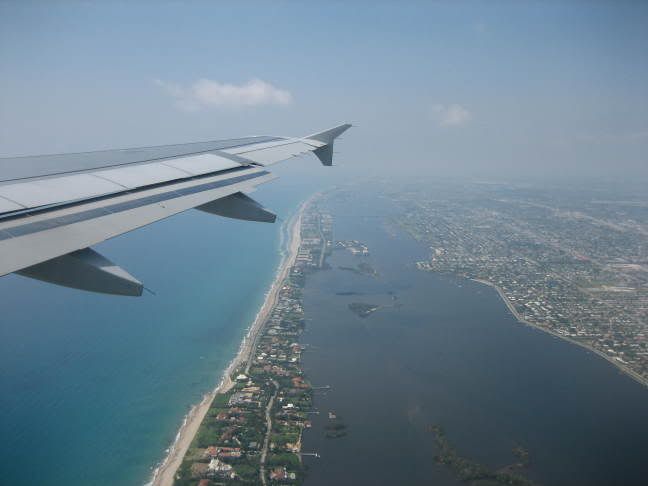 View of Palm Beach and Lake Worth.
FOOD!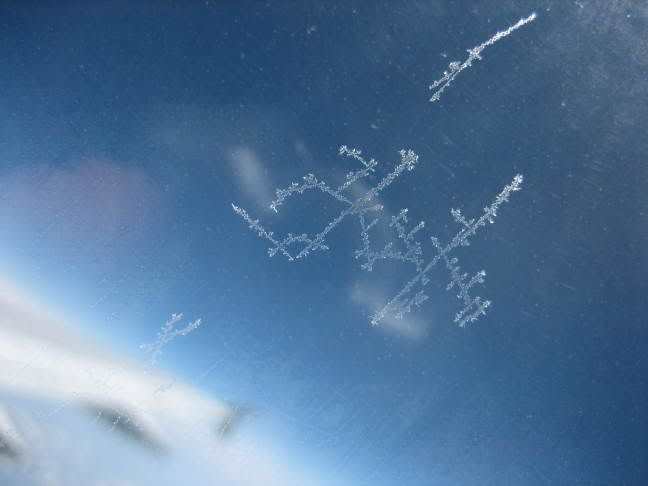 The ice on the window looked cool.
You can see the tail of the plane in each of the rain drops.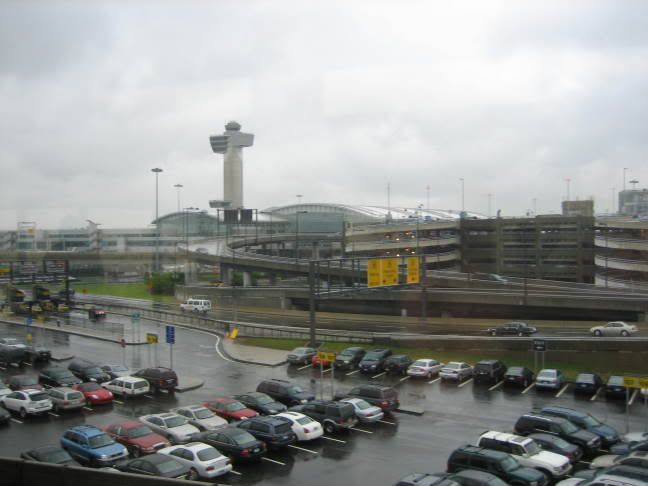 Rainy day in New York.
After arriving in JFK...I took the airtrain to Terminal 1 and got on my next flight TK0001 to IST.
JFK-IST-JFK On TK (pics)
(by
ThereAndBack
Jun 25 2006 in Trip Reports)
That is the link to the trip report for that flight.
JetBlue was the best airline to take us from PBI to JFK in relation to the TK flight so we always fly with JetBlue when we go.
The service is nice and thier A320 have great seats and the PTV's make the flight better.
I don't really have much flight info because I was tired on both flight and lost the tickets and can't remember anything but I know we left on the 7th and came back on the 24th of June.
JFK-PBI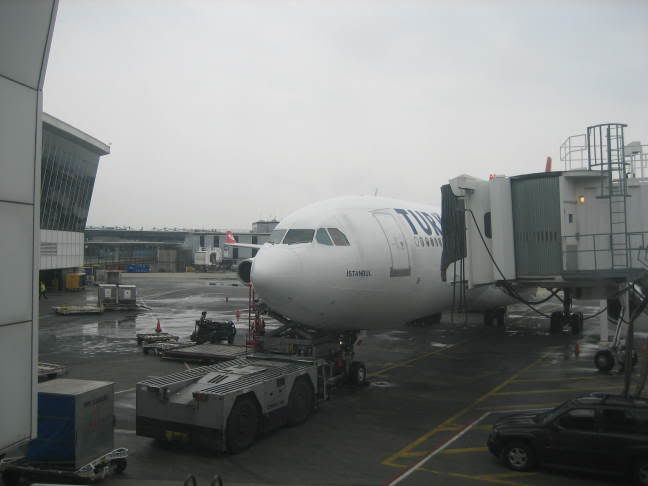 Getting off TK.
JFK was pretty empty but once again the weather was bad.
After coming from IST the croweded older JetBlue terminal made me uncomfortable.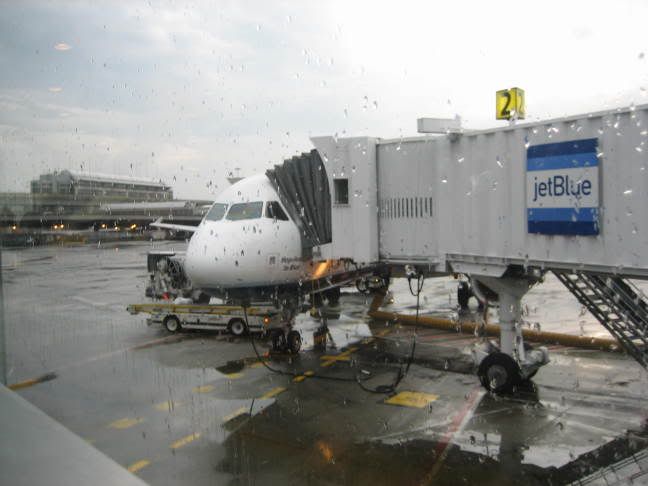 Our flight was delayed 2 hours so I walked around got something to eat from some pizza place in the terminal and the lady was really rude...A great welcome back to the U.S.
Finally we got on the plane.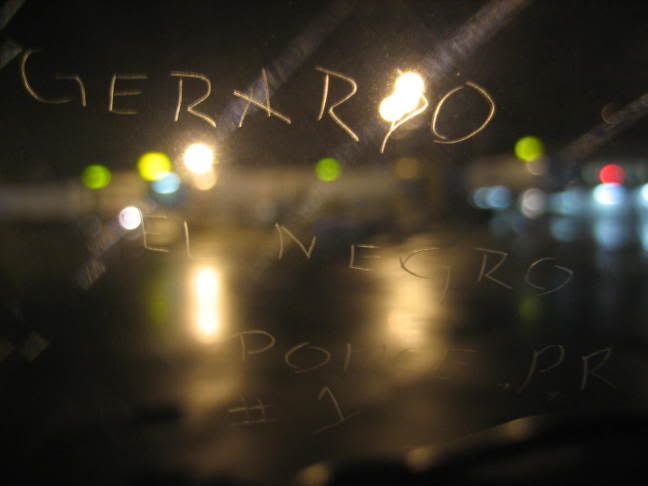 Someone carved that into the window...
Anyway both flights were great and I like JetBlue.
While on the runway we had to wait even more because there were 2 BA planes one LH plane one Swiss plane 2 DL planes and one AirIndia 747, and 3 JetBlue flights that were ahead of us to take off.
After we took off I went straight to sleep.