This was an awesome family vacation to California we took last April. We started on the early morning SWA1793 (no longer an active flight) from Long Island (ISP) to Las Vegas (LAS), which is the longest non-stop flight out of ISP. We then flew on an older 737-300 to Sacramento, spent the week travelling down the California coast, and returned via LAX-MDW-ISP. Enjoy...
ISP-LAS
Southwest Airlines Flight 1793
Boeing 737-7H4 with winglets
N427WN
Seat: 14
Gates: A7, C8
Runways: 24, 25L
We arrived at ISP about an hour before departure time. I had stayed up the previous night until midnight to print our boarding passes (you can now do it 24 hours in advance thankfully), but we still had luggage to check. We were at first worried because the line for curbside checkin was packed with several other early morning flights to Florida. However, after stepping inside the terminal we were shocked to find that there was absolutely no line at the checkin desk. There were 4 agents seated just sitting around talking to each other. We checked our bags, and proceeded to security.
Unfortunately I don't have any pictures of the new terminal at Islip, but if anyone has the chance to fly through ISP I can definitely say the new concourse is a huge step up from the old platform they used to use. You can see as you move from the old building to the new one - the carpet is clean and nice, air conditioning (!), nice clean white walls and an escalator.
We all got through security quickly, except my idiot sister - who's carry on bag was handchecked and found out that she packed a knife in her bag. So that carry-on got a nice 'Late Check-In Stamp' and we figured that we'd never see it again...
We finally made it up to the boarding area where the A-line was already on the move. We stepped right on and were soon headed down the jetway where we were greated by a friendly female flight attendent. Even being in the first boarding group, all the seats in the front of the aircraft were filled and we were forced to move towards the back.
We pushed back right on time. Our captain who was quiet and had a british accent came on and announced our flight time would be 5 hours and 25 minutes with the weather in LAS, and then we didn't hear from him for the rest of the flight. There was quite a bit of condensation on the wing being the first flight for our aircraft after sitting over night which was fun to watch run off the wing.
We soon had a powerful takeoff on runway 24 using up the entire runway. Like most ISP departures, we made a sharp left turn out turning to the east parallel to 24 to gain altitude away from New York City. We turned to the Southwest after passing over the Hamptons and made our way out over the water and then over the coast line.
Flight was uneventful, the three female flight attendents were rather slow although friendly. It always seems like we get the seat where they stop one row in front of us and disappear into the back for 30 minutes to get another tray of drinks.
Some pictures now...
Somewhere over Colorado I would imagine, coming close to the mountains.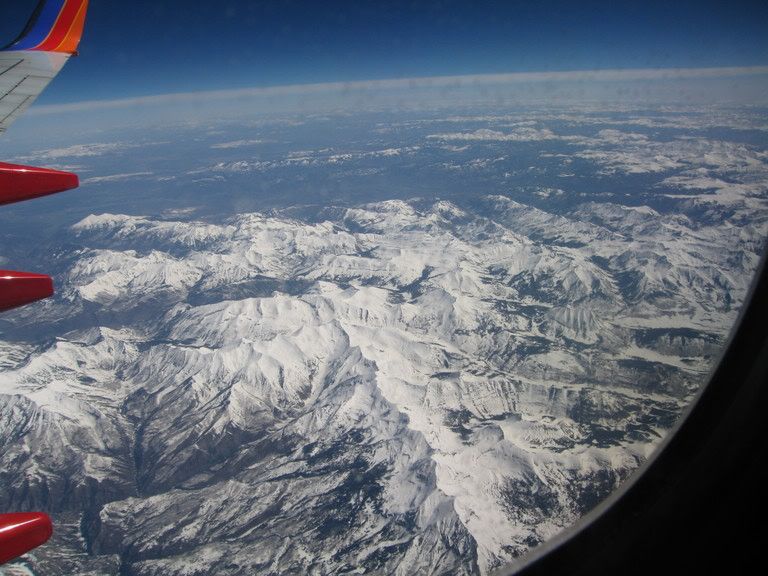 http://i3.photobucket.com/albums/y85/ethanstein/CAL/IMG_0269.jpg[/img]
Beginning descent into LAS
Approach into Las Vegas was fun, and had a nice touchdown on 25L turning off and crossing 25R and coasting into the gate with no additional power. The flight attendent was a little over-enthusiastic and kept ranting on about how we need to be careful not to lose all our money in Vegas because we needed some way to get home or something like that.
I absolutely hated Las Vegas airport - it was disgusting, old, and dark. Not to mention the Subway only had american chesse.
After a quick layover, we got on our flight to Sacramento. Although I've flown on WN many times, I had never been on a 733. While standing in the jetway our captain was standing in the doorway talking to a ramp agent about his workout routine and only stopped to greet a few girls who complimented him on his tie.
LAS-SMF
Southwest Airlines Flight 705
Boeing 737-300
After pushing back, we were informed that we were number 16 in line for departure. Flying out of small airports like ISP and ORF all my life, I thought it was a joke - but 45 minutes later I thought otherwise. We finally got underway although experienced some pretty heavy turbulence on climbout. It soon lightened up and the flight attendents came around to take drink orders. This time there were two female and one male, Cheryl, Jason, and Stacey. None were overly friendly and looked tired. We soon ran into more turbulence and the captain had them sit down and abandon the drinks. They apologized and 'hoped they could make it up on a future Southwest flight' (one of my favorite lines).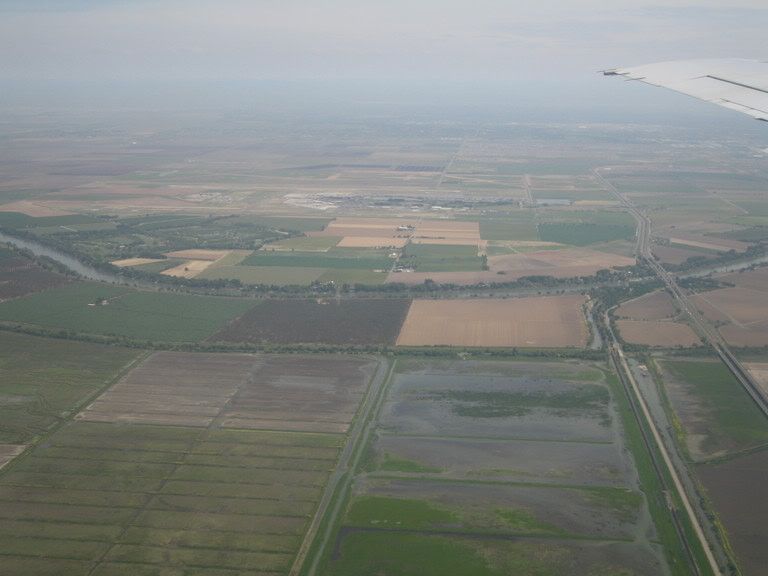 On approach to SMF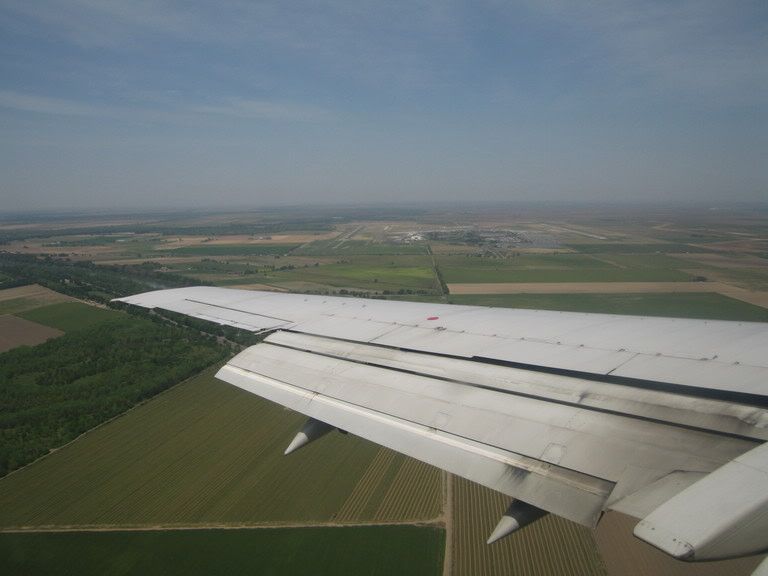 Turning final
Rollout
All in all, I like the 737-700 much better because of the winglets, I like the larger wingspan, and it has a much cooler engine sound.
Sacramento Airport was very nice, and is still probably my favorite airport. Very bright and open, and a huge baggage-cart photo op near baggage claim.
We got all of our luggage back, and not even the late check-in was lost. We took a bus to the rental car facility and ended up waiting there for about another hour for our car to arrive. One of our flight attendents was out by the side of the road smoking and talking on her cell phone about her life's problems. And soon enough we had our car and headed to Napa.
7 days later, we were headed to LAX.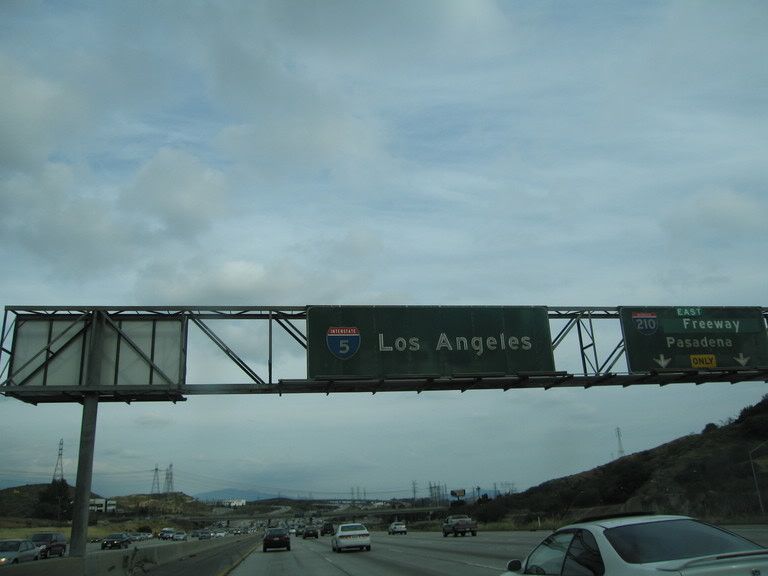 We left Palm Springs early in the morning although still got caught in LA rush hour traffic.
We returned our rental car and watched an Air China 747 fly over our heads followed by several regional jets. With our flight leaving in just 1 hour, the rental car people told us that we had no chance of making it. We still took the bus over to Terminal 1 to find a tangled mess of check-in lines. Thankfully they had a ton of agents and we made it up front in about 15 minutes. An agent got up on the scale and started jumping up and down waving a 'Next' sign. She was nice and funny. We asked if Yholanda from the TV show 'Airline' really worked there although she didn't seem to know what we were talking about. Ironically there was no wait at the security line, and we breazed through that.
Our flight was out of gate 1, we got to it just 10 minutes before scheduled departure only to find out that our flight had been delayed 20 minutes. But at least I got a few pictures...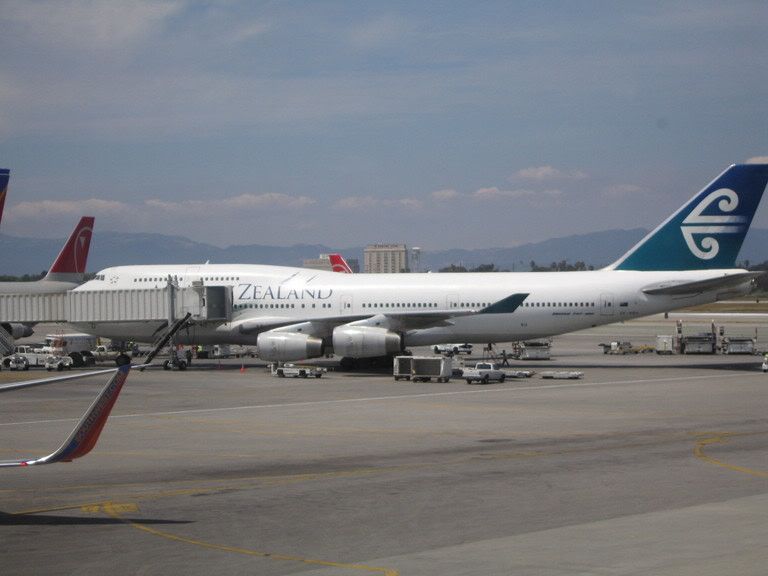 Finally got on board only to sit for another 45 minutes.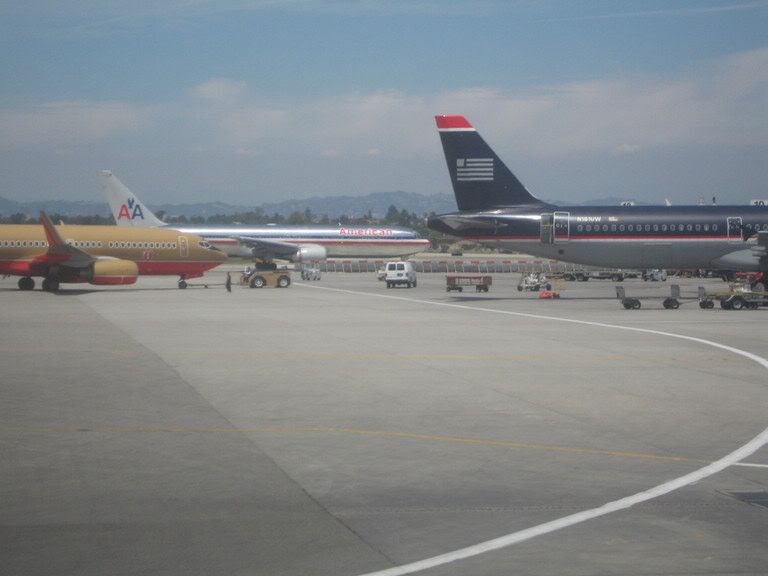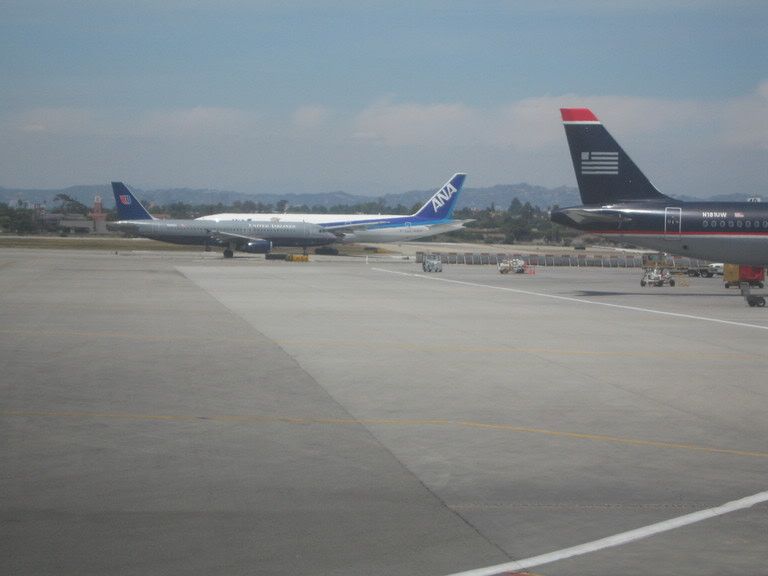 Finally pushed back, turned out someone checked in but didn't make the flight so they had to remove his baggage...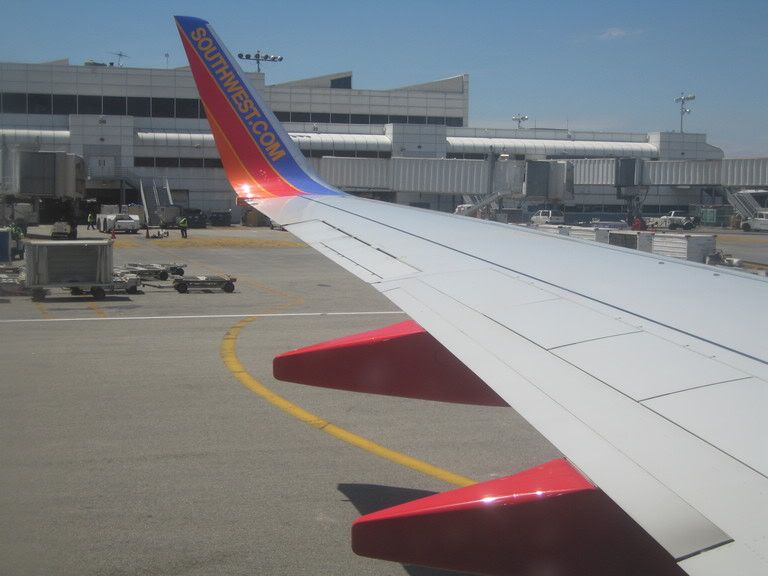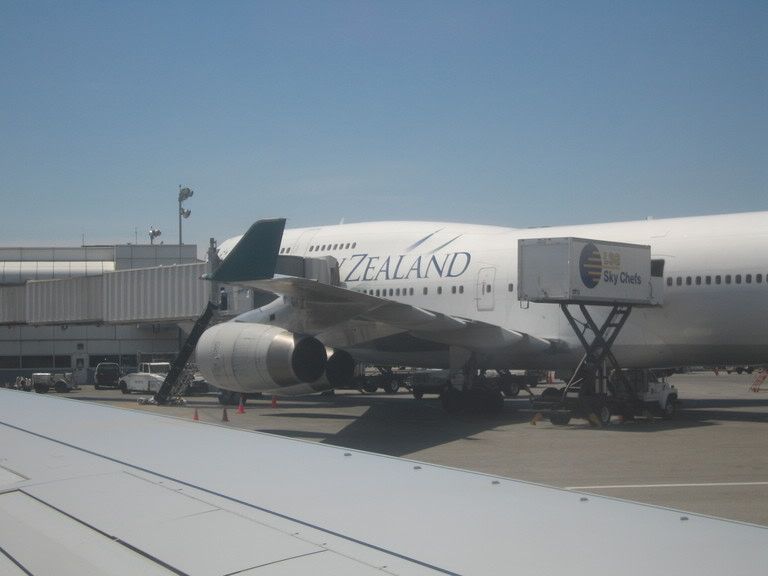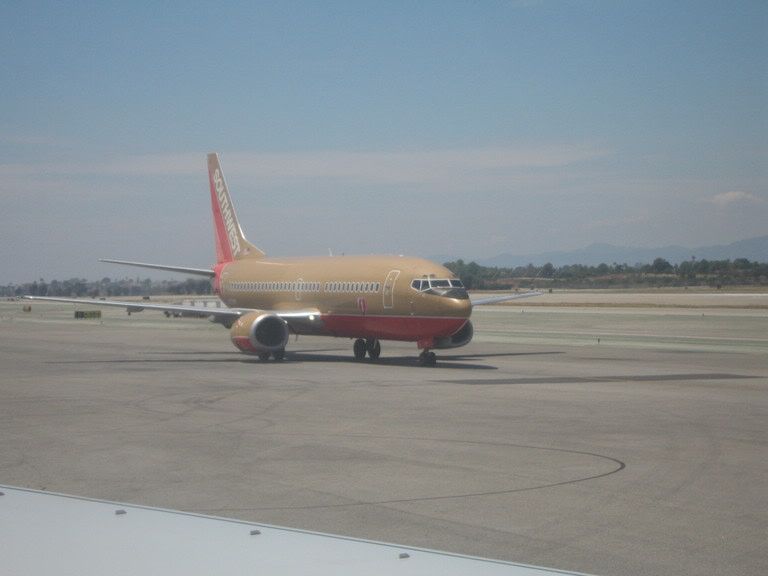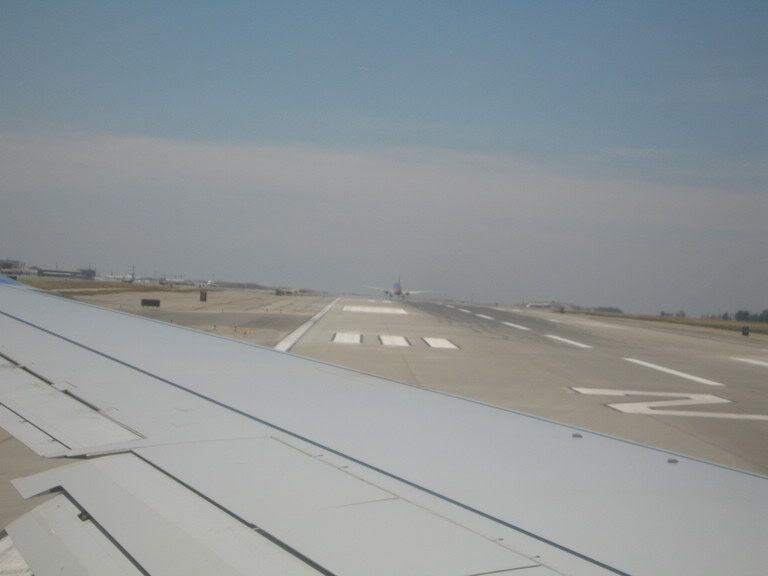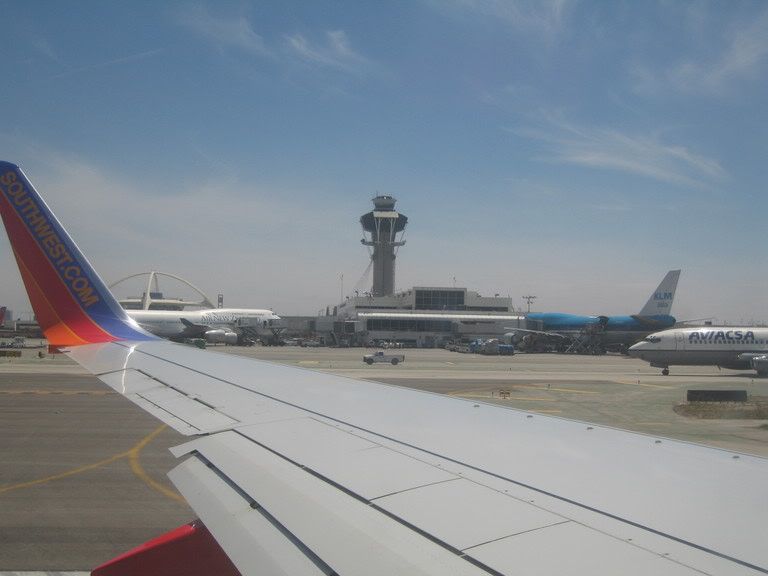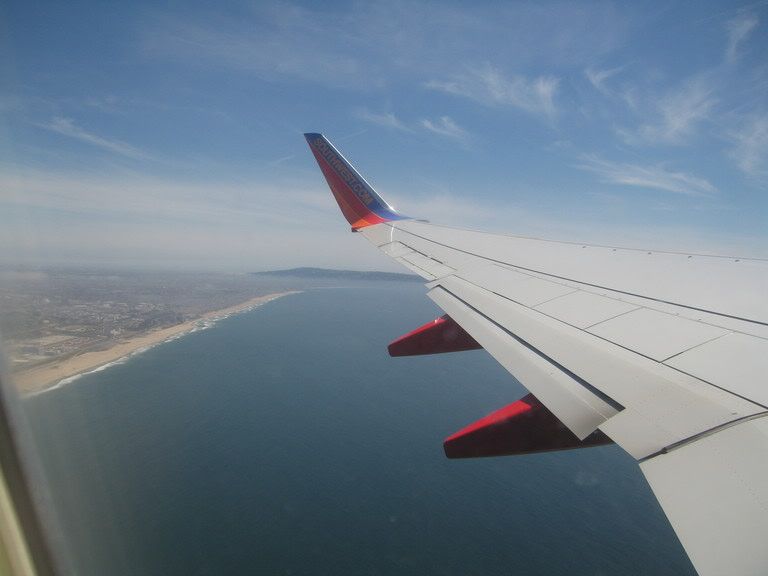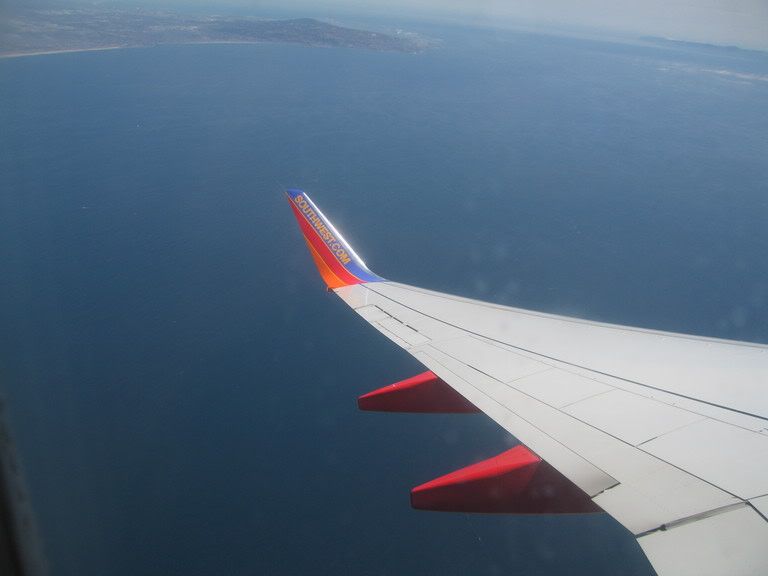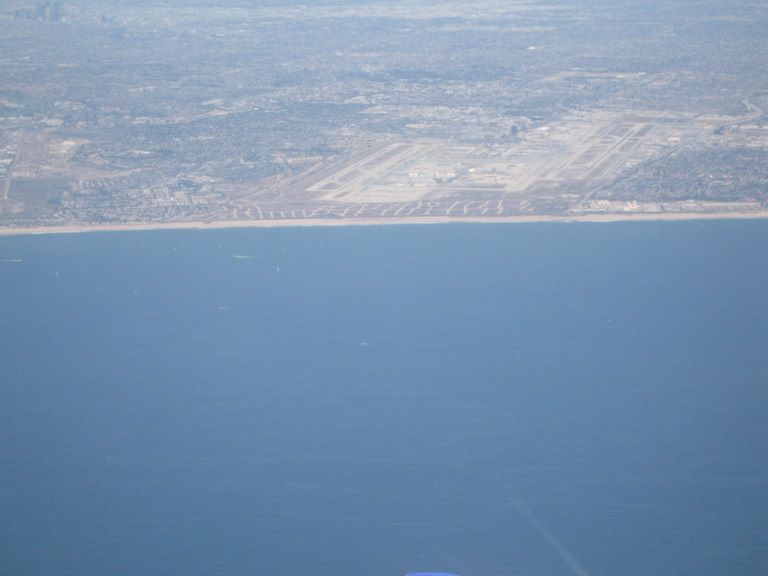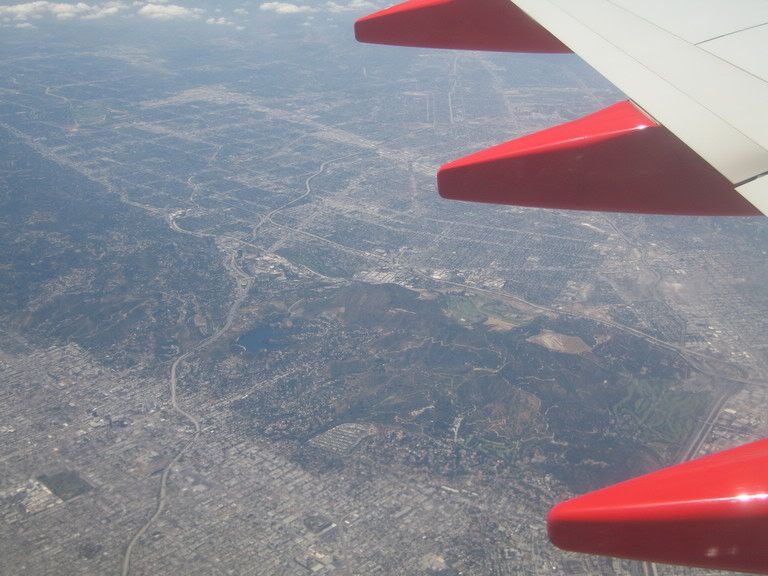 Landed at MDW near dusk about 20 minutes late. Hopped on the moving staircase thingy down to our next gate only to find that they had finished boarding the A-group and were onto the B's. We ended up having to split up our family and I got stuck with an aisle seat near the back.
There was 1 male and 2 female flight attendents. One of the female attendents was clearly very new and the lead was going over things with her.
Nice quiet flight. Very foggy over Long Island and couldn't see anything out the windows except the reflection from the wing light. We finally broke out of the fog about 10 seconds before touchdown onto runway 24. It was a hard touchdown (as are most at ISP because of the short runway), however most of the passengers clapped only to be drowned out by full reverse thrust.
We arrived at gate A8 just a little before 11PM, waited about 20 minutes for our bags, then went home.
Sorry I didn't get more pictures, hope you enjoyed though.