School was out and I decided that I needed a little vacay. I went Eurotripping visiting friends and family. The first stop on my trip was Paris, then I headed to my house in Madrid, and from there was going to go to Lanzarote.
With Madrid's recent (within the past few years) addition of the metro to Barajas Airport, I thought i would take advantage of this inexpensive and efficient (or so I thought) way of getting there. It has always worked in the past, but this time around it would prove differently.
This summer Metro of Madrid cut part of Line 8 which links Barajas with Madrid, so what would normally take me only 20 minutes and one change of trains turned into 45 minutes and two changes. This was due in part not only to the required change in trains, but also since one of the metro trains went off the tracks that morning.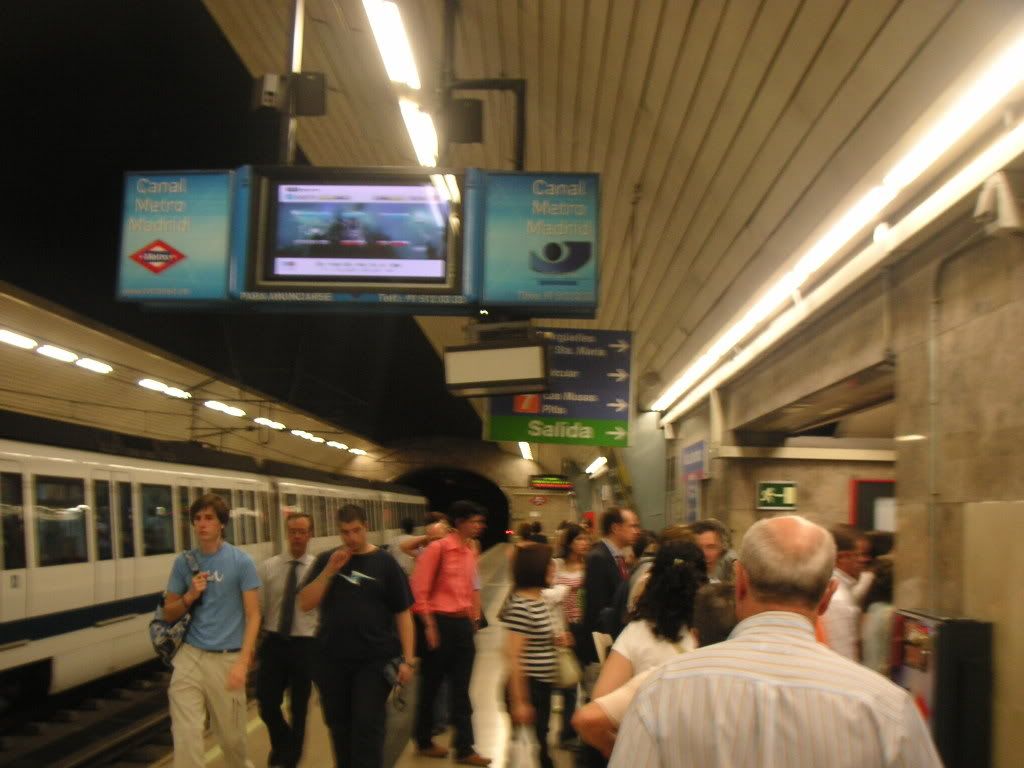 This was a result of people and more people waiting to board the train, as none were able to reach the station due to the other train running off the track.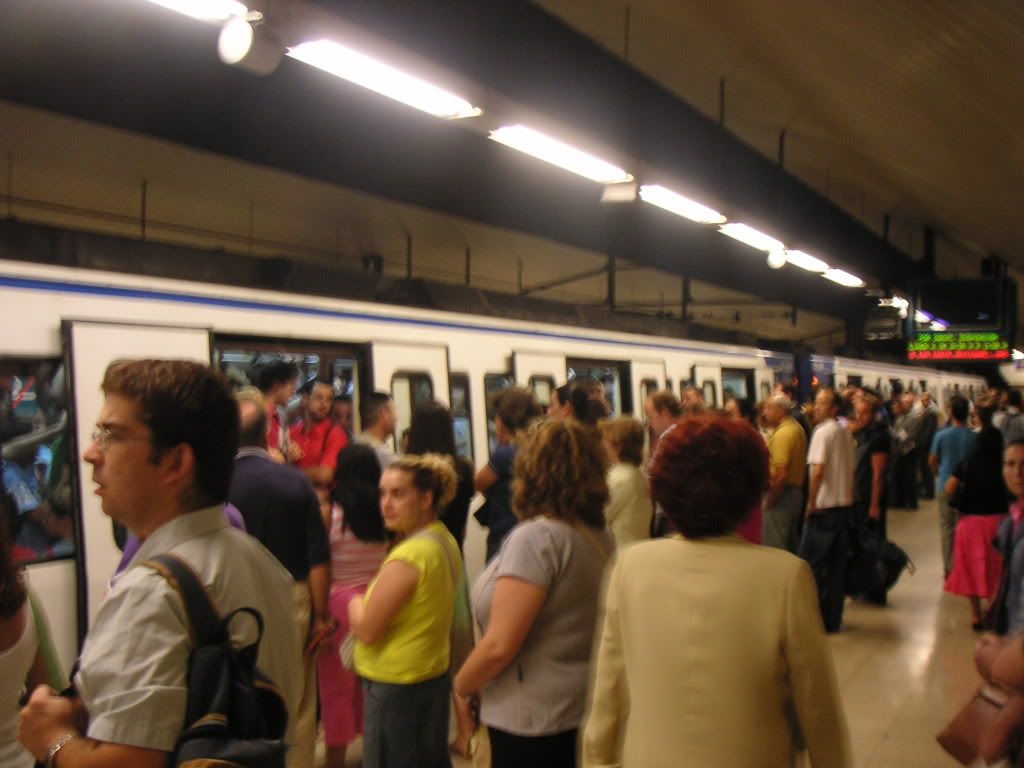 The following is a picture of the metro station at Barajas (Aeropuerto)
Once we were all finally able to get on the train I was able to arrive into Barajas airport to find cluster f*ck number two of the morning.......
– Spanair Check-in.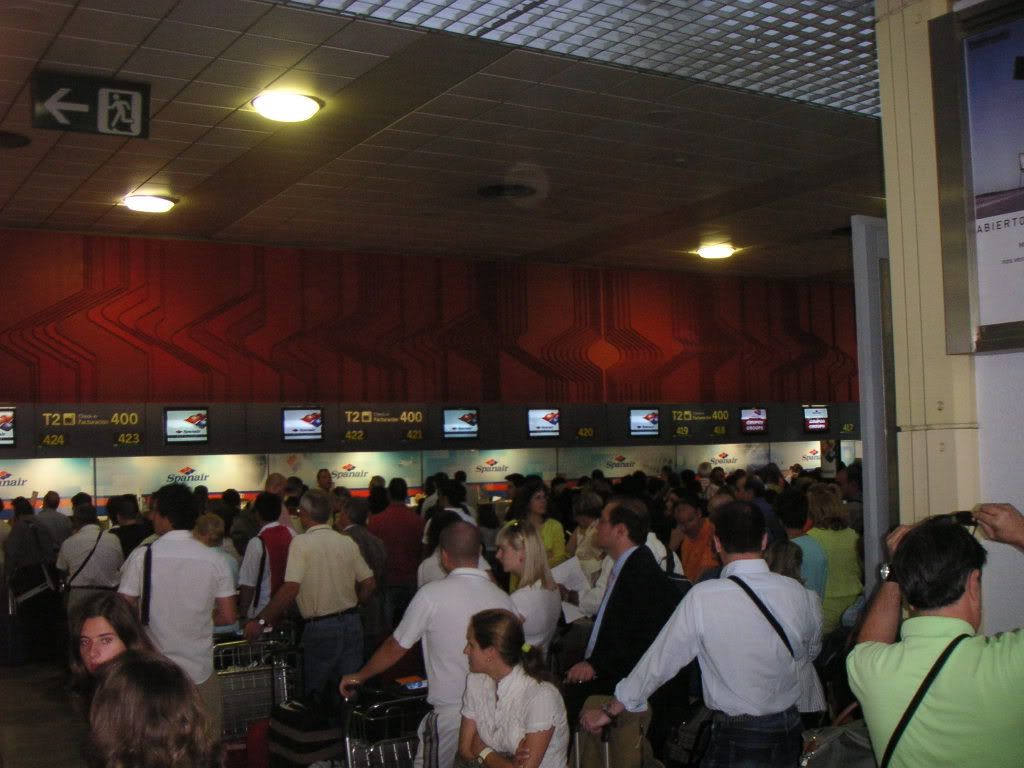 After having to argue with 45 people in regards to who was next in line i finally got my boarding pass...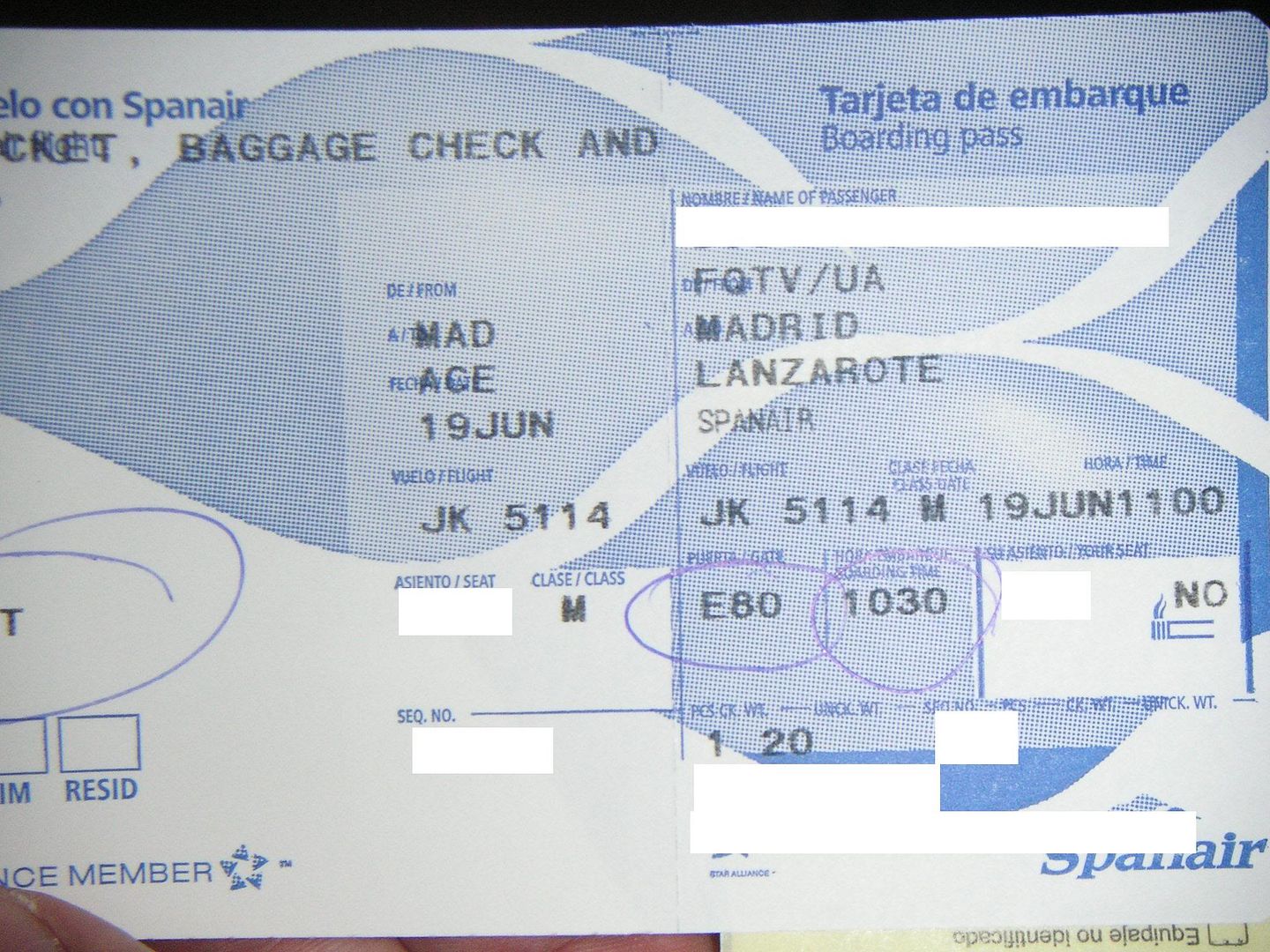 Spanair Check-in is handled by NEWCO in most Spanish airports if not all. The uniform is extremely similar to that of Spanair's cabin crew. The main difference that I have seen is that instead of the accents being in grey, they are in yellow. If this is the case, that there is such similarity in between the two, does anyone know if Spanair has a stake in NEWCO or how it works?
I had gone to the Spanair Easy Check-in, and since I was checking a bag I had to go see an agent afterwards. People were trying to cut in front of me, and shoving things everywhere.... total mess.
After successfully having my bag tagged, I was on my way to purchase some food to eat for the trip. I knew that Spanair was a BOB carrier now, so I thought that it would most likely be cheaper if I purchased my food on the ground.
This really doesn't bother me as I was able to get an amazing deal on this ticket. 39EUR over 45EUR back... with taxes and everything it ended up being around 105EUR. That kind of price to the Canary Islands, in my opinion was amazing. I believe if i recall correctly it was cheaper than an ID90... so i decided to just purchase it WAY in advance and go confirmed.
Madrid also has a nice little viewing terrace where you can view planes taking off and landing. Here I sat down and watched planes a little bit, and also took a picture of my diet-cokes and twixes which i would be consuming on board. I stocked up on the DC. I can't live with out it. Addiction i tell you.
Do NOT keep a boy away from his diet coke.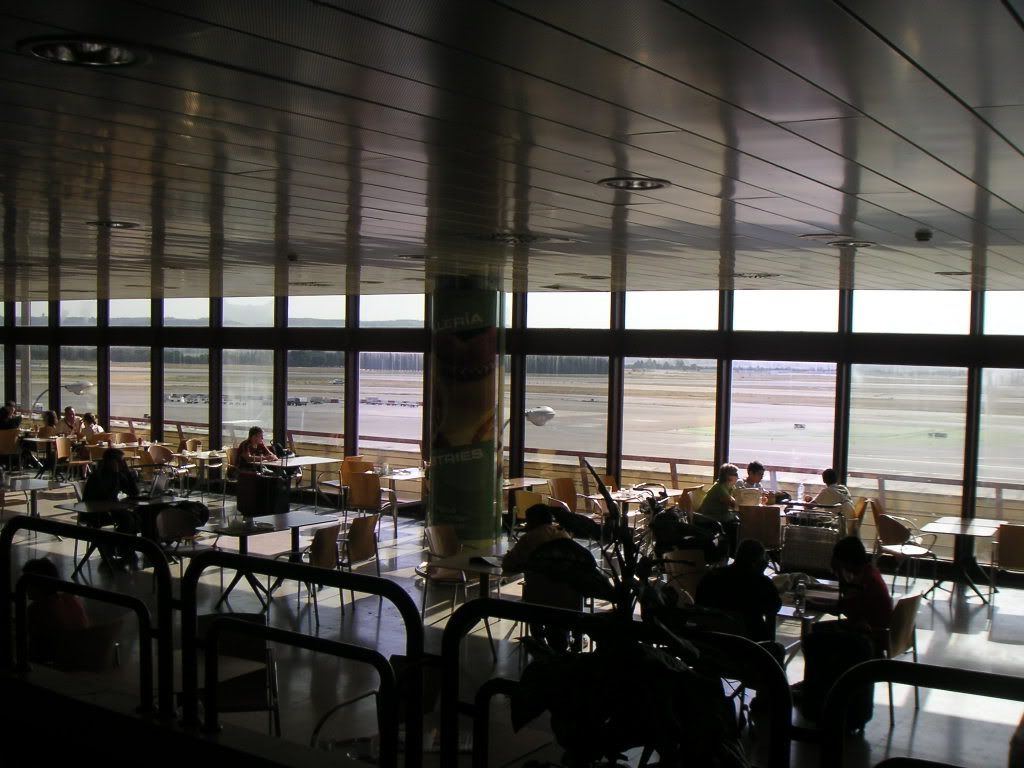 Some JK planes...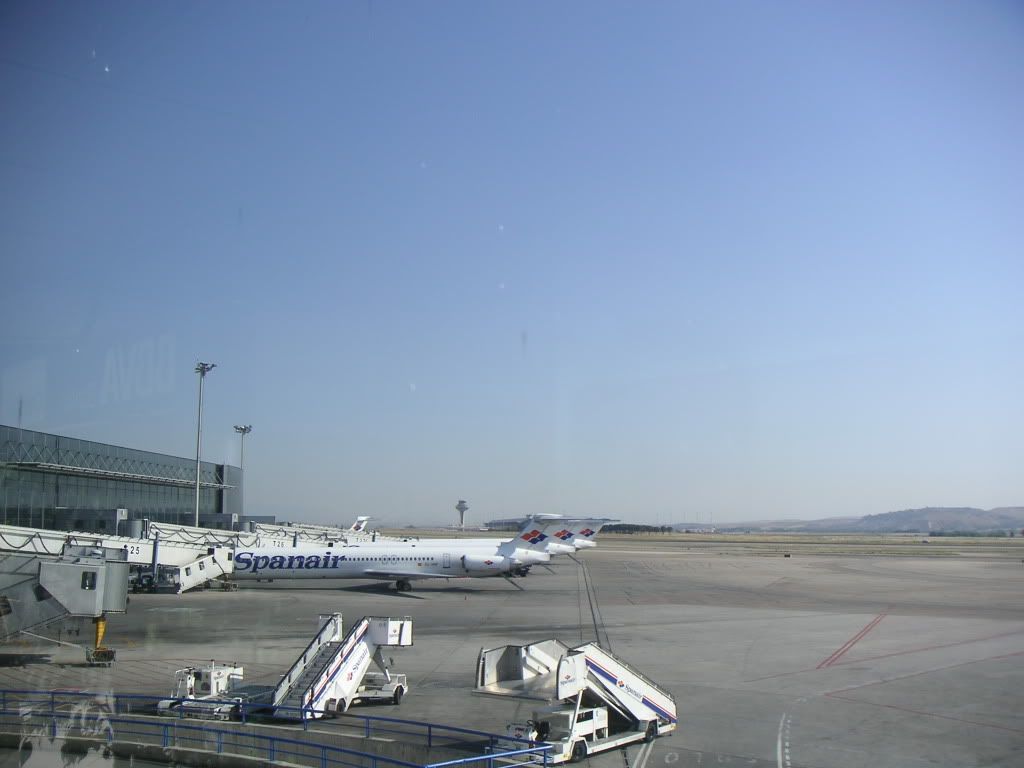 A pic of the plane that would be taking me to ACE
Something I found a little interesting for all of the smokers in the house. In MAD they have "smoking points" and right behind there was a sort of white wall where people would write little hellos and such:
Boarding: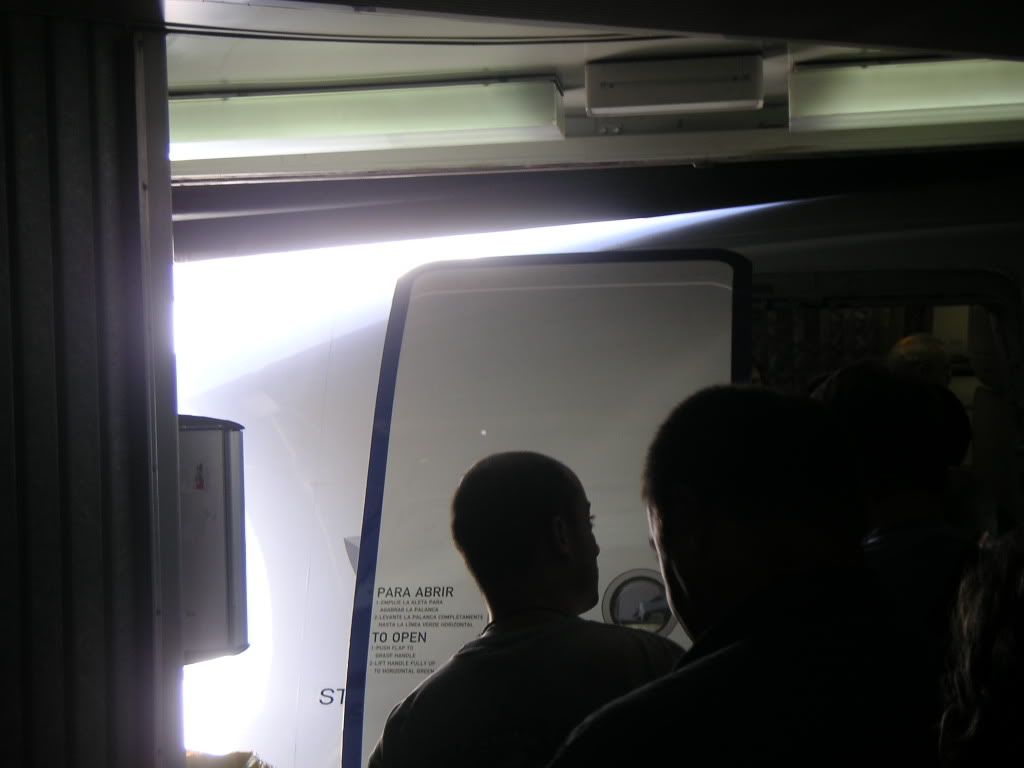 Cabin Shot: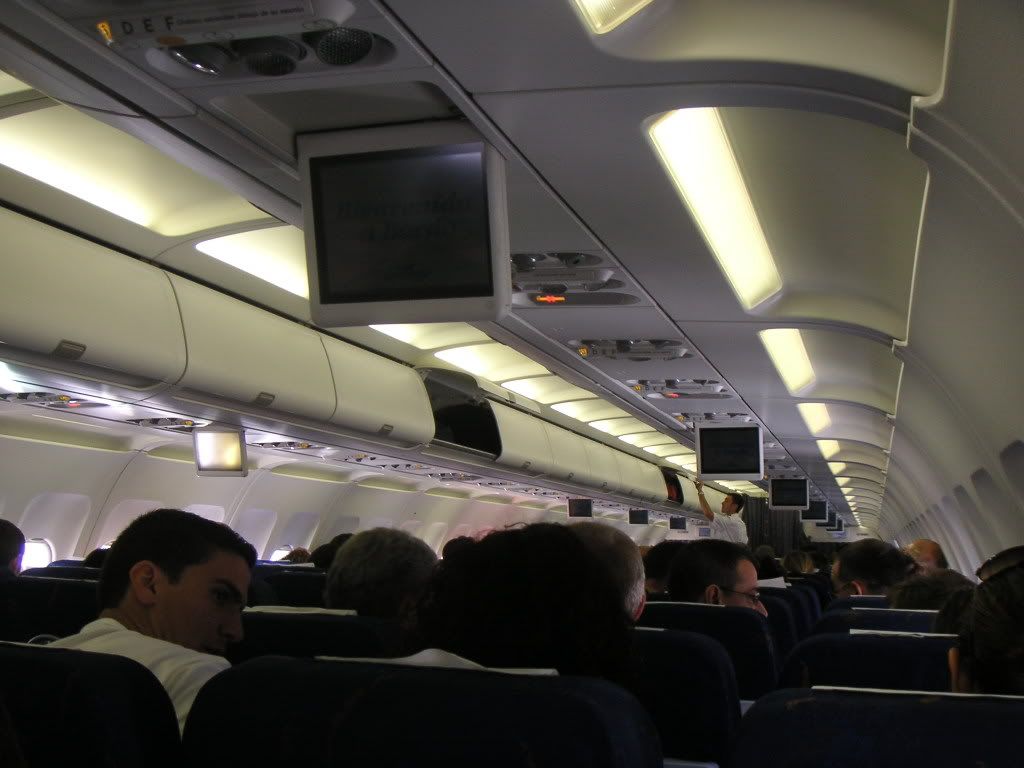 Spanair Fokker: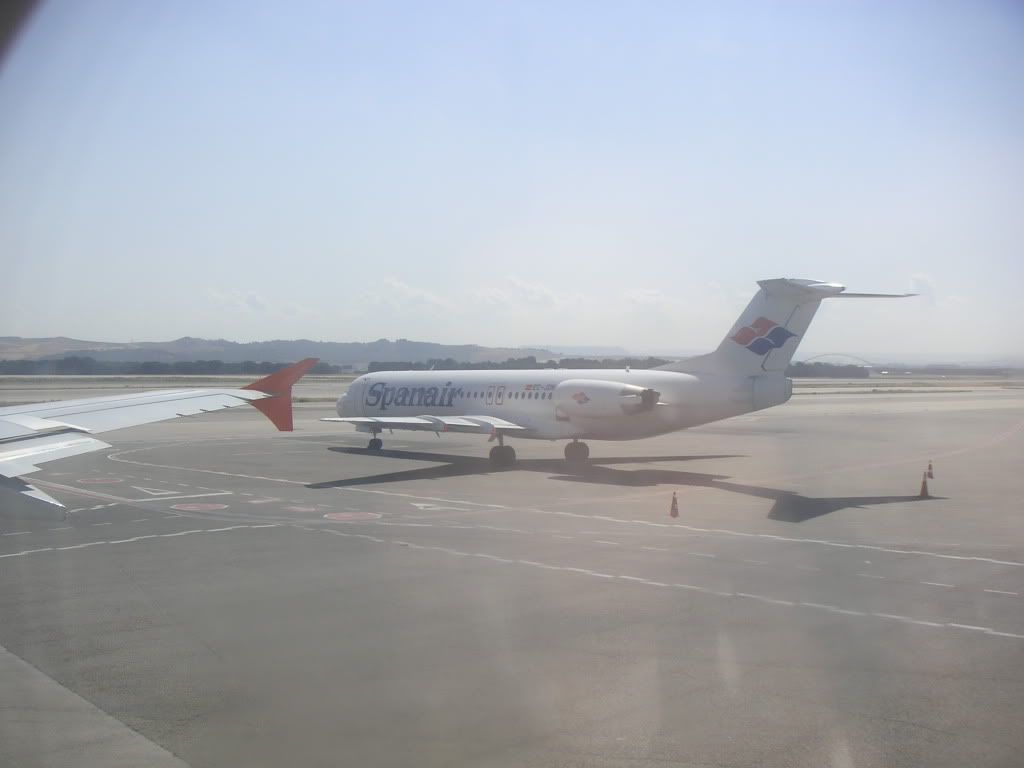 Spanish Coast line: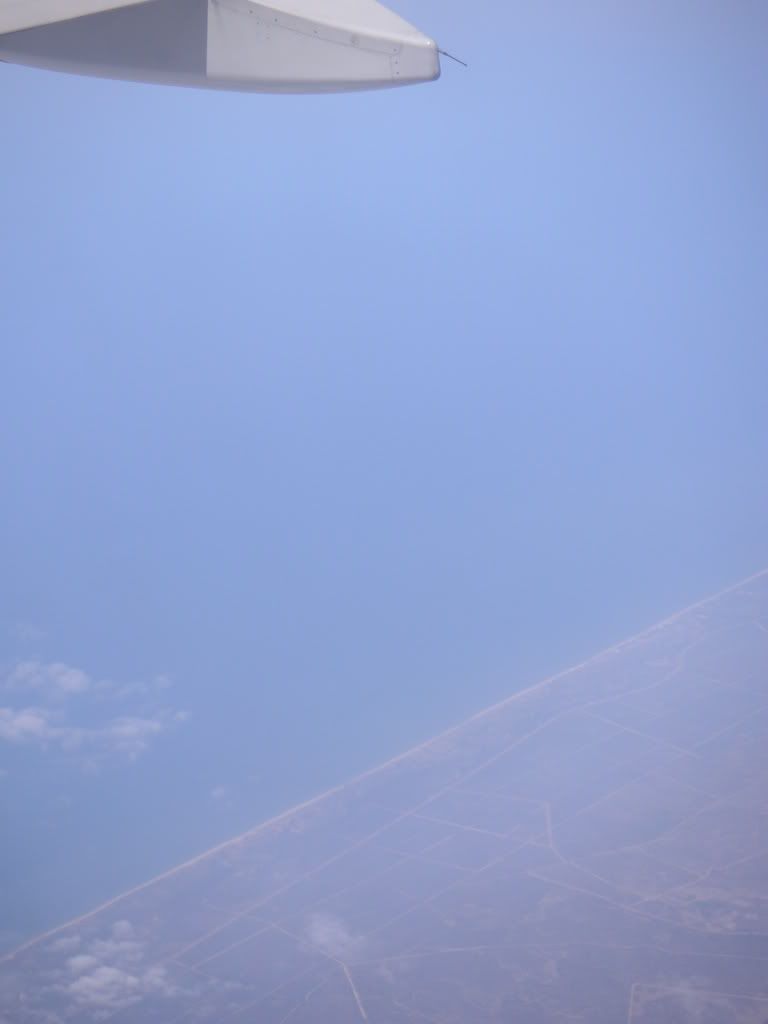 The extent of Spanairs free inflight catering:
Upon descent the crew handed these out to all pax.
The following is a picture of the gorgeous weather that would await me in ACE: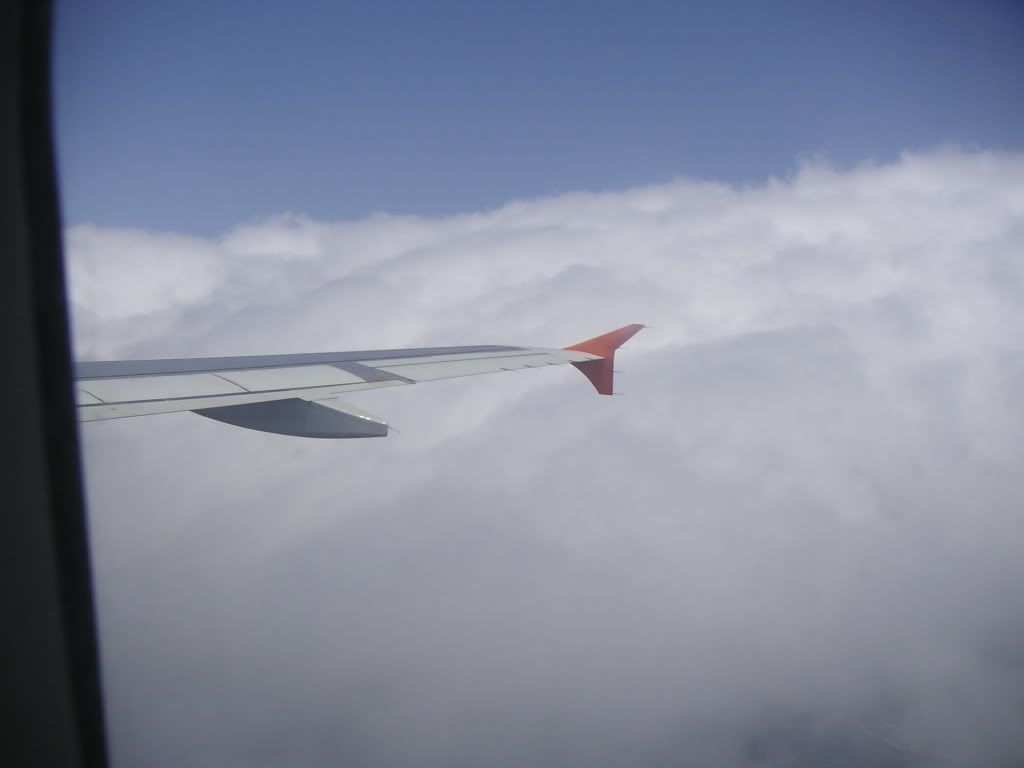 Wilkommen:
All of the English tourists: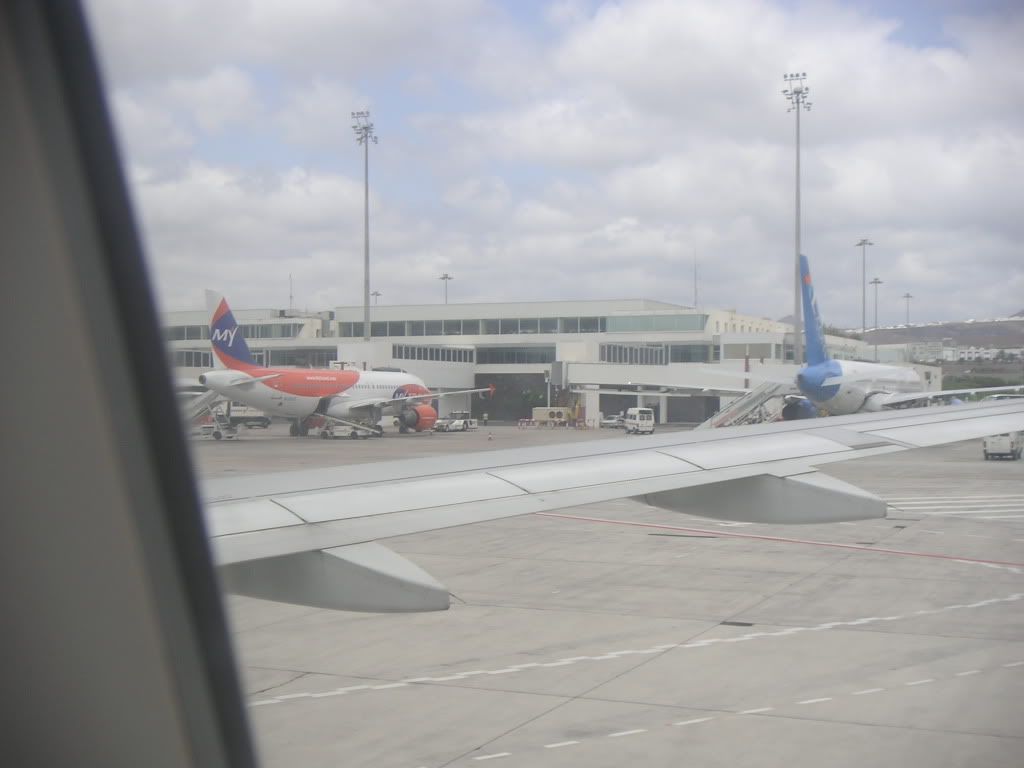 That was the jist of my trip aboard Spanair.... nothing out of this world, yet not really as bad as everyone would like to make all spanish carriers out to be.
As far as the crew goes.. the main differences in between previous flights with JK and this one is that the flight attendants are no longer required to wear their gloves during boarding and deboarding during the summer. They are also now able to wear pants (funny how it happends right as IB is allowed to now with the new uni.) In my opinion the pants look REALLY sh*tty with the uniform. But whatevs.....
Hope you all enjoyed my first trip report.
[Edited 2006-07-13 07:38:52]