Hello all,
first of all, I didn't want to write a report about this all too ordinary trip at first. But then I had taken some photos and thought, why not posting them here. So here it goes.
STR-MAN
X35414
07 July 2006
STD: 19:25 ATD: 20:15
STA: 20:10 ATA: 20:45
B737-500
D-AHLI
"Hannover Airport"
92 passengers
View Large
View Medium


Photo © Massimo Pesenti SpotIT
Built and delivered to Hapag-Lloyd in April 1991. Later to Georgian Airlines, then HLX.
View Large
View Medium


Photo © Raymond Rowe
View Large
View Medium


Photo © Andreas Heilmann
View Large
View Medium


Photo © Mario Andreya
The flights were booked via the HLX call center in February, costing 69EUR all incl. per person for the return flight, which is incredibly cheap for Manchester - you don't find 19EUR-tickets on this route.
We arrived at the airport by 17:00, and after about 10 minutes queueing at the check-in, we were able to check our baggage in and received our boarding passes.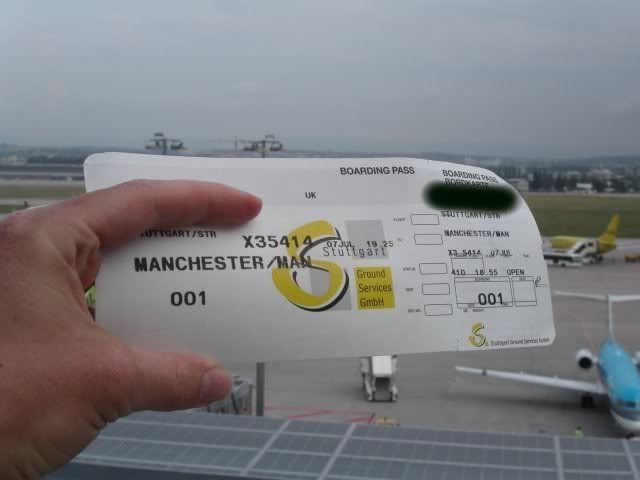 Later we went through security and passport control (no queue) to gate 410, where a delay was announced at 19:00. The aircraft was already at STR, however the crew was late because they came from another delayed aircraft, and as HLX would change the crew from one aircraft to the other, our flight would be delayed by 30 minutes. Boarding started by 19:30 and we were bussed to the aircraft which we entered via the rear stairway.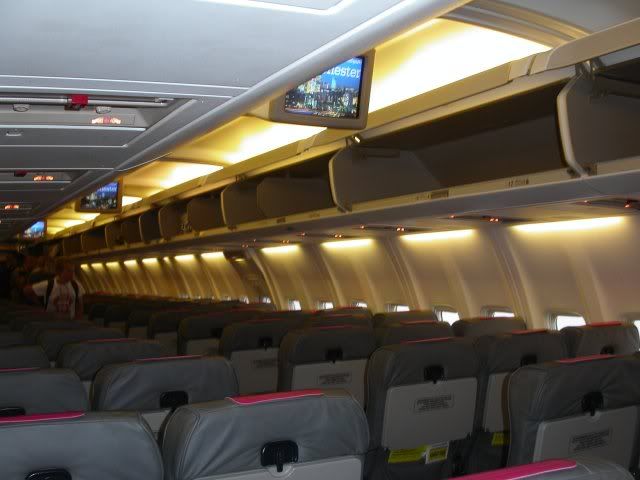 As you can see, the aircraft is equipped with monitors, which are used to show the airshow and of course HLX ads.
Instead of the normal HLX headrest covers, headrest covers on this aircraft were sponsored by T-Mobile: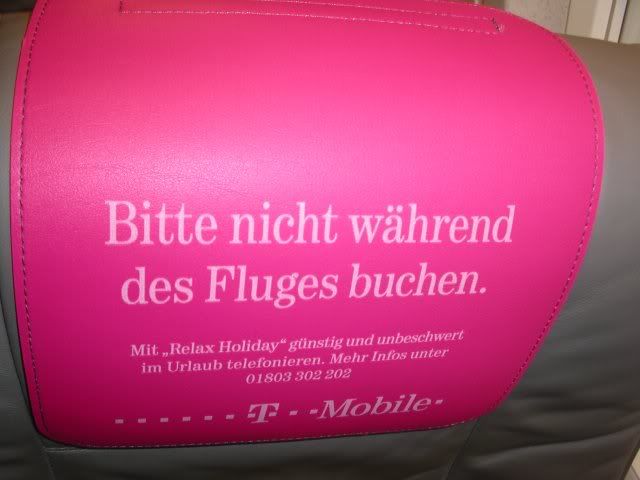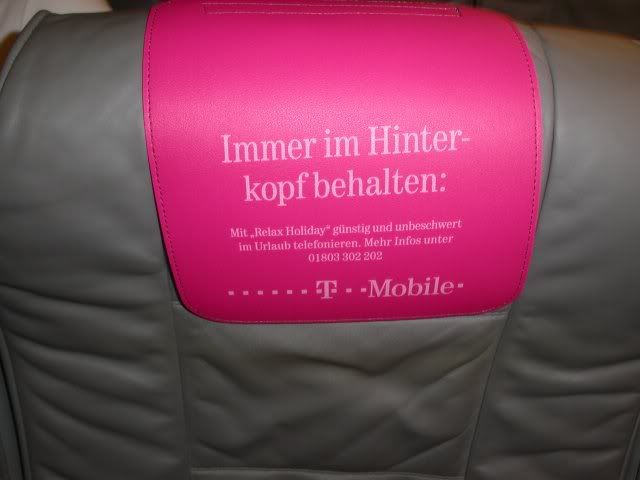 Ha-ha, these slogans are so funny. NOT!
The T-Mobile logo jet was parked next to us: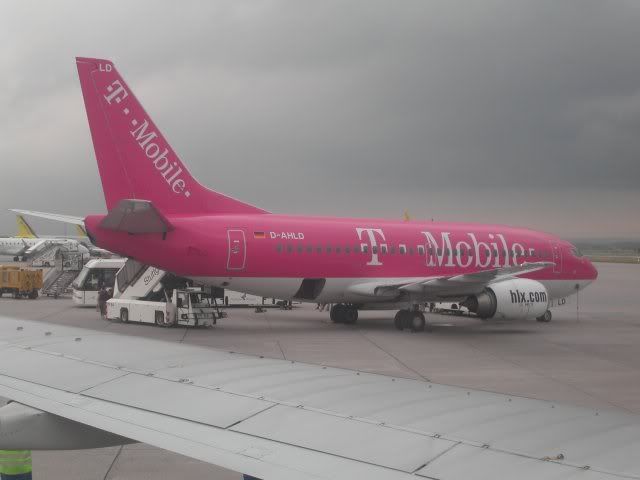 Doors were closed at about 19:55, but then it took again 20 minutes before engines were started. No announcement by the crew about the reason for waiting. Most probably it was caused by ATC, but an announcement informing us about the reason for this additional delay would have been nice. Anyway, by 20:15 engines were running and we taxied towards runway 25.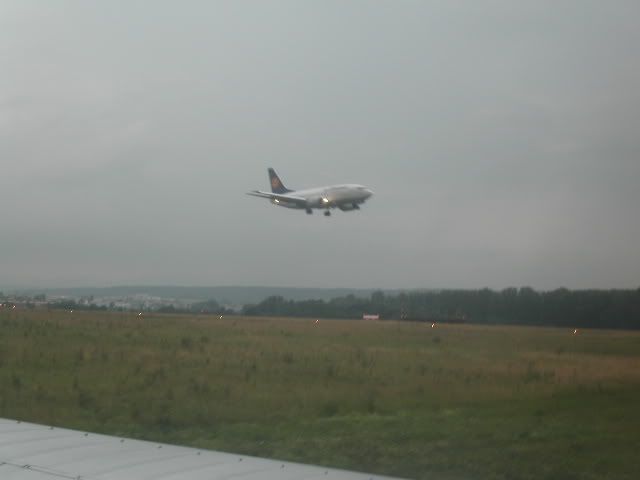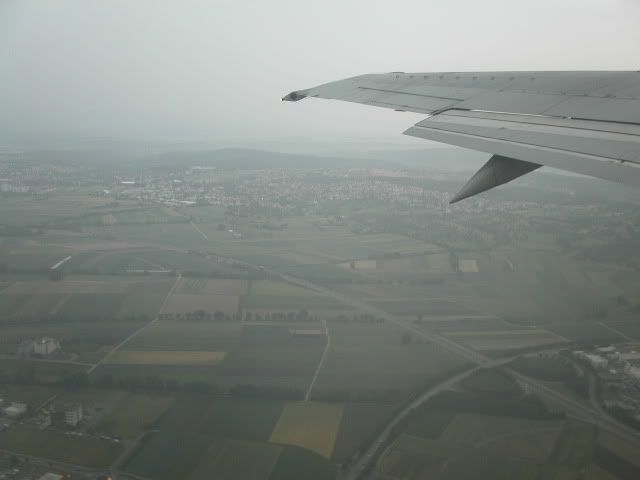 Through the clouds...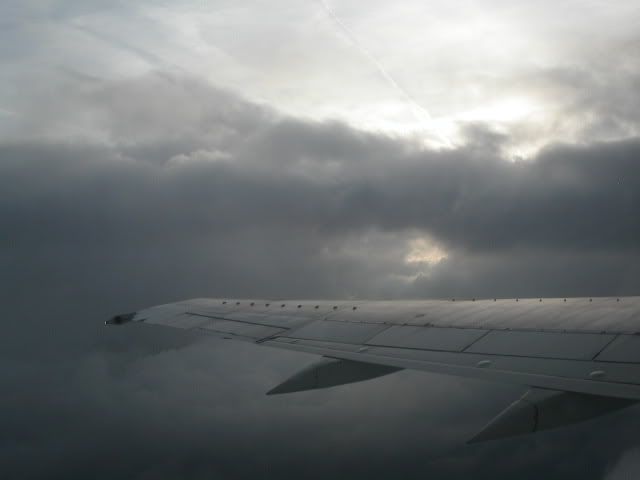 ...then above the clouds...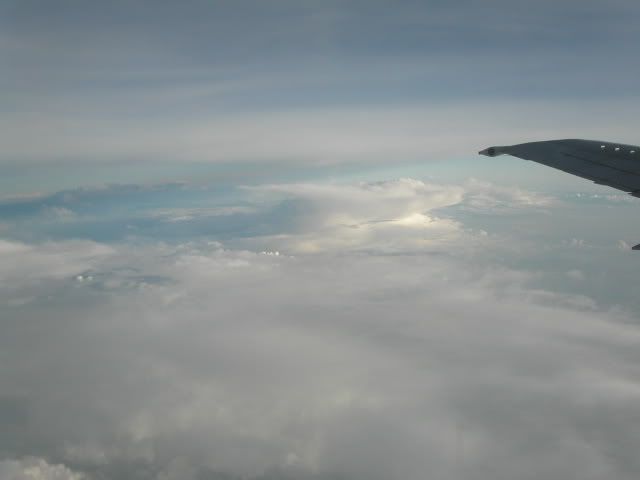 Inflight service began. Christoph (ContactAir) who was with me on this flight had a Happy-Meal consisting of a salami baguette, a Snickers and a Fanta for together 6EUR.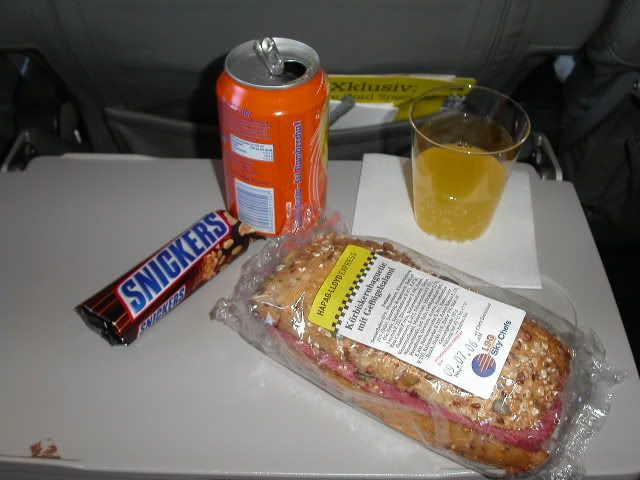 I didn't order anything, which was quite the exception, most of the other passengers bought at least a tea, coffee or beverage. By the way, about half of the passengers were British, the others German.
Another oh-so-funny sickbag: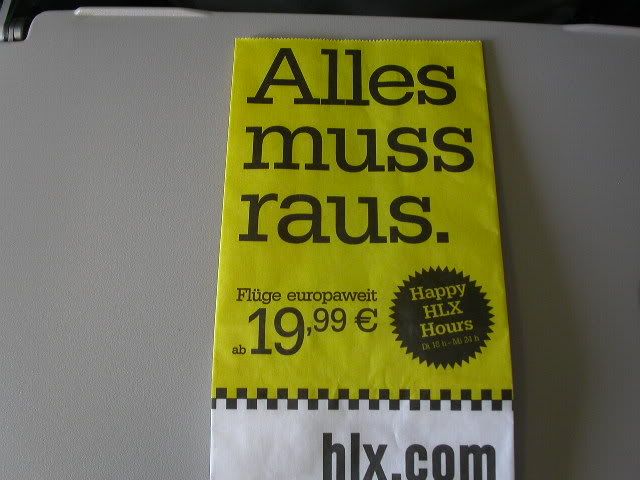 Routing was the usual one, Stuttgart - Mannheim - Luxemburg - Brussels - Southend - Luton - Manchester. This all above the clouds, so no air-to-ground pics this time, only when we were approaching MAN.
Wir haben gehalten
In der langweiligsten Landschaft der Welt
Wir haben uns unterhalten
Und festgestellt
Dass es uns hier gefaellt: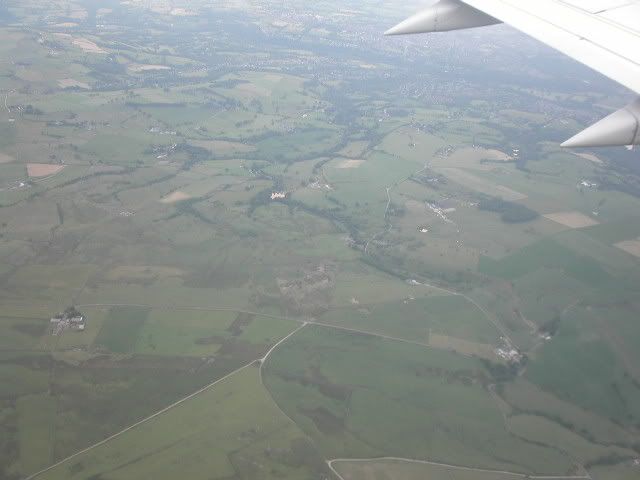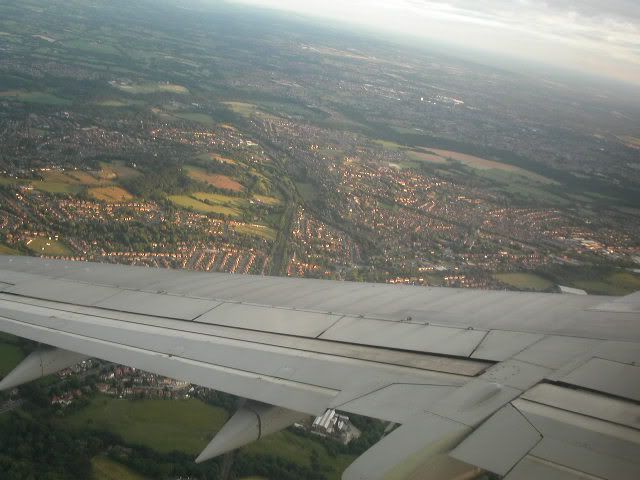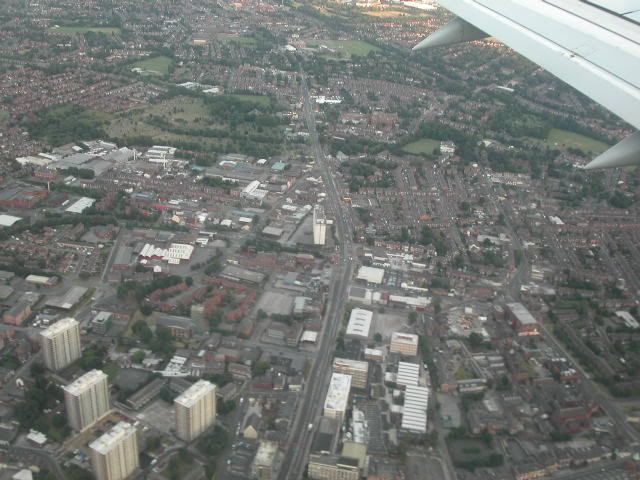 Old Trafford Stadium (well, maybe not...):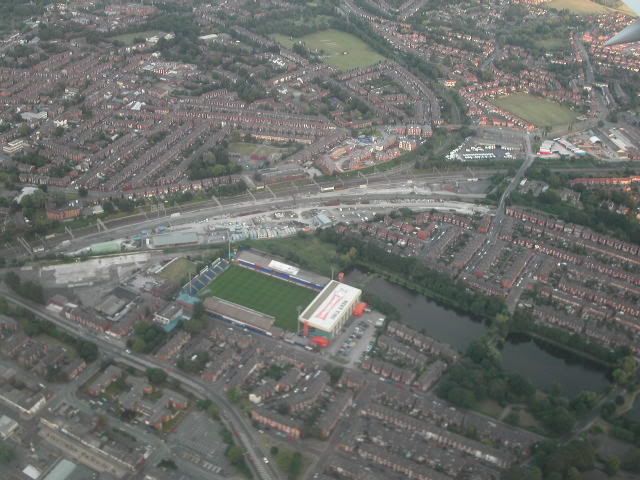 Buckingham Palace (well, certainly not):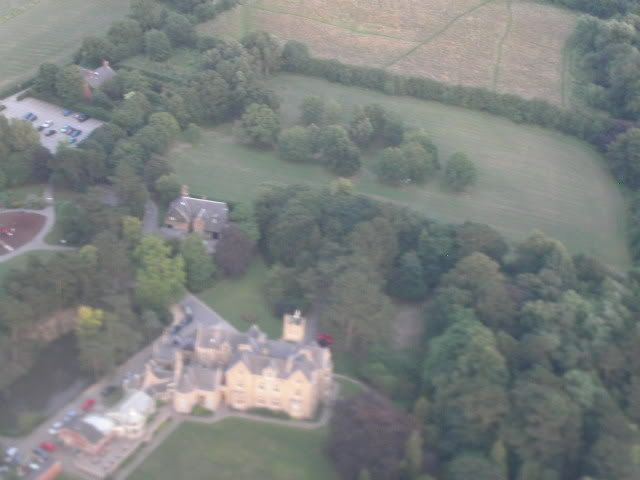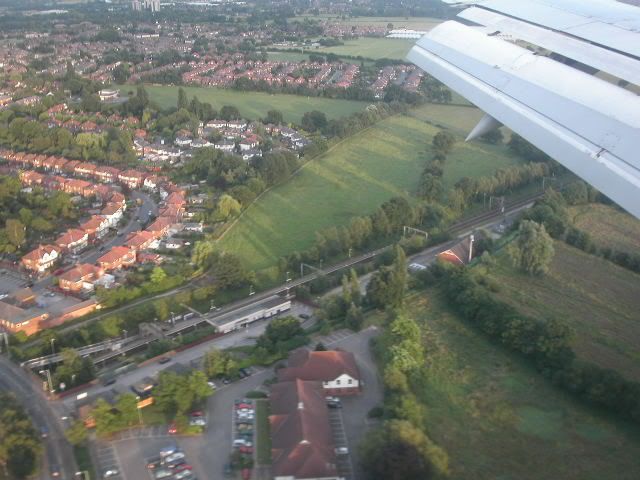 Landing on runway 24R at about 20:45 local time. We taxied towards our parking position and the crew apologized for the delay. We were informed that we could leave the aircraft both through the front and the rear door, but this turned out as false - though there was a stairway, the rear door was never opened.
A last two photos of the aircraft: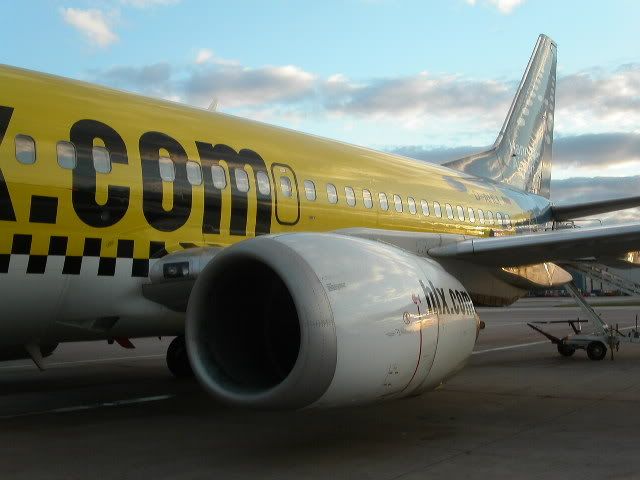 So sieht der Flieger aus, schalalalala
So sieht der Flieger aus, schalalala: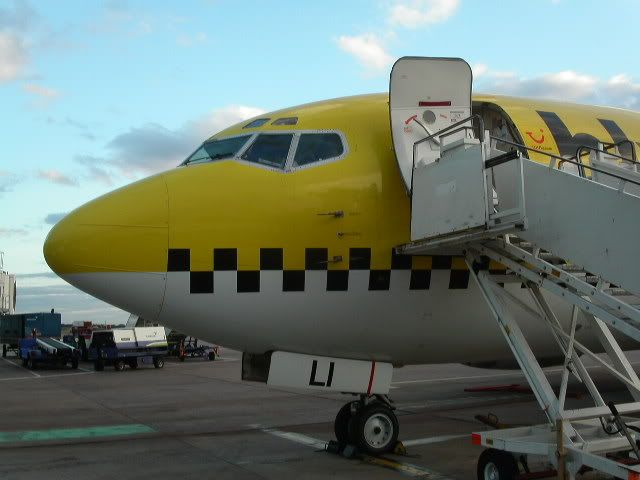 Then we walked to the baggage claim to pick up our trolley (waiting time: about 10 minutes). This is already the end of this short report. The teturn flight three days later was departing at 9pm so it was too dark to take any good photos, and there was also nothing special to write about the return. Oh wait, one thing: The return flight was on-time, which was actually the first time ever I think that I was on an on-time HLX flight. Though they really managed to reduce their several-hours-delays (which they used to be famous for), they're still always good for a more or less small delay. Anyway, I don't want to complain, and all in all this flight to MAN was quite alright, and incredibly cheap for this route. Though it was not easy to find such a low fare, and it meant we would have to spend the soccer world cup finals weekend in the UK. The biggest fear we had was a finals England vs. Germany, which we would then have to watch in an English pub. But as you know, this didn't happen. Maybe it's better this way. Thanks for reading my report, I kept it short, so if you have any questions, feel free to ask or just leave a thank-you-message. So long, I say good-bye with the promiss that my next report will cover a more interesting airline/aircraft combination. Hope you enjoyed this report anyway, and best regards, Alex.