First trip report, pictures might take awhile to load..sry, i'll try and fix things on Sunday after my return trip if need be. Met up with my mother and sister to head out to a family reunion on the Outer Banks in North Carolina, closest Airport was Norfolk(ORF). Trip cost was around $550 for anyone that cares, booked 6 weeks in advance...kinda spendy.
MFR-SFO-ORD-ORF...here's our exact flightpaths off of flightaware.com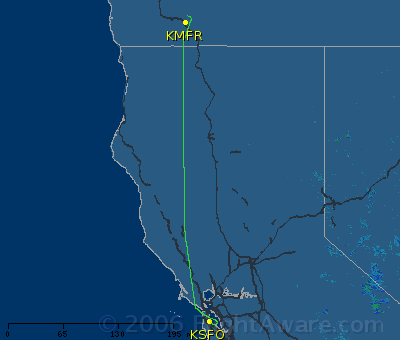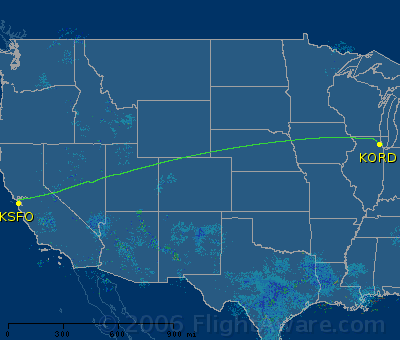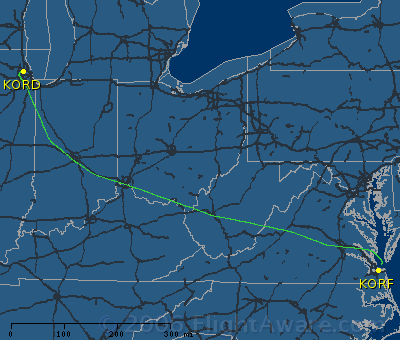 July 22nd
United Exp/Skywest 6169
MFR(Medford, OR) - SFO
EMB-120
Seat 5A
Load: about 90%
Flight took off at around 7:45 as scheduled. It was about 105 degrees out when we took off, which isn't out of the ordinary really, it can get blazing hot in Southern Oregon. MFR used to have all jet service, now there is only one or two flights a day on a jet, with the rest on 120's. Although the CRJ's are a lot faster than the 120's it's nice being on a turboprop occasionally. This flight took 1:23 I think, when I flew a CRJ SFO-MFR a year or so ago, flight time was 43 minutes! Probably because there is little or no traffic at MFR for each incoming flight. But like I said, I was happy to get to fly on a turbo cuz I hardly ever get to anymore...usually do MFR-SLC or MFR-PHX on a CRJ.
Our EMB120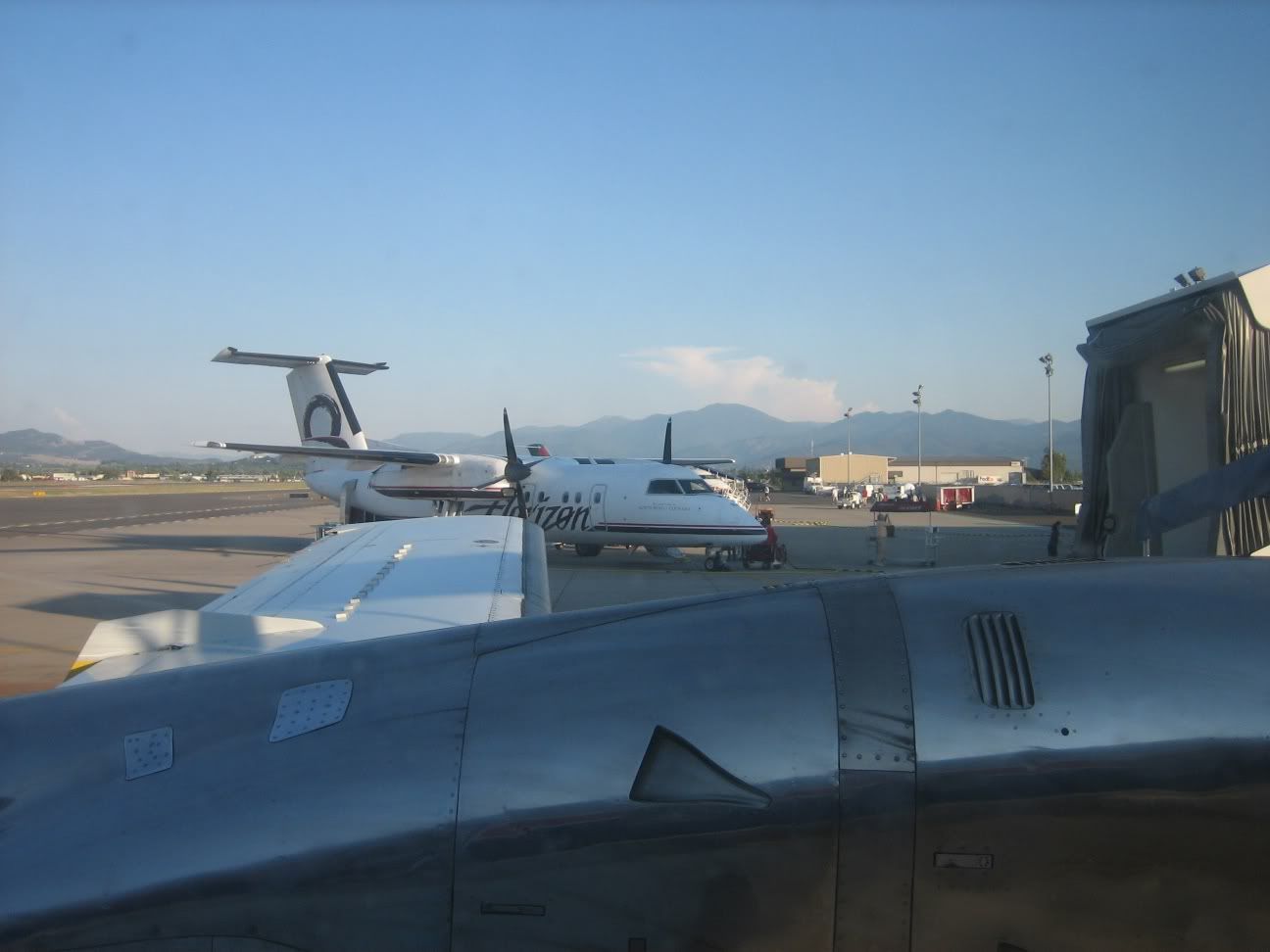 View out of 5A...facing south...note Horizon Dash8 and HP Express CRJ.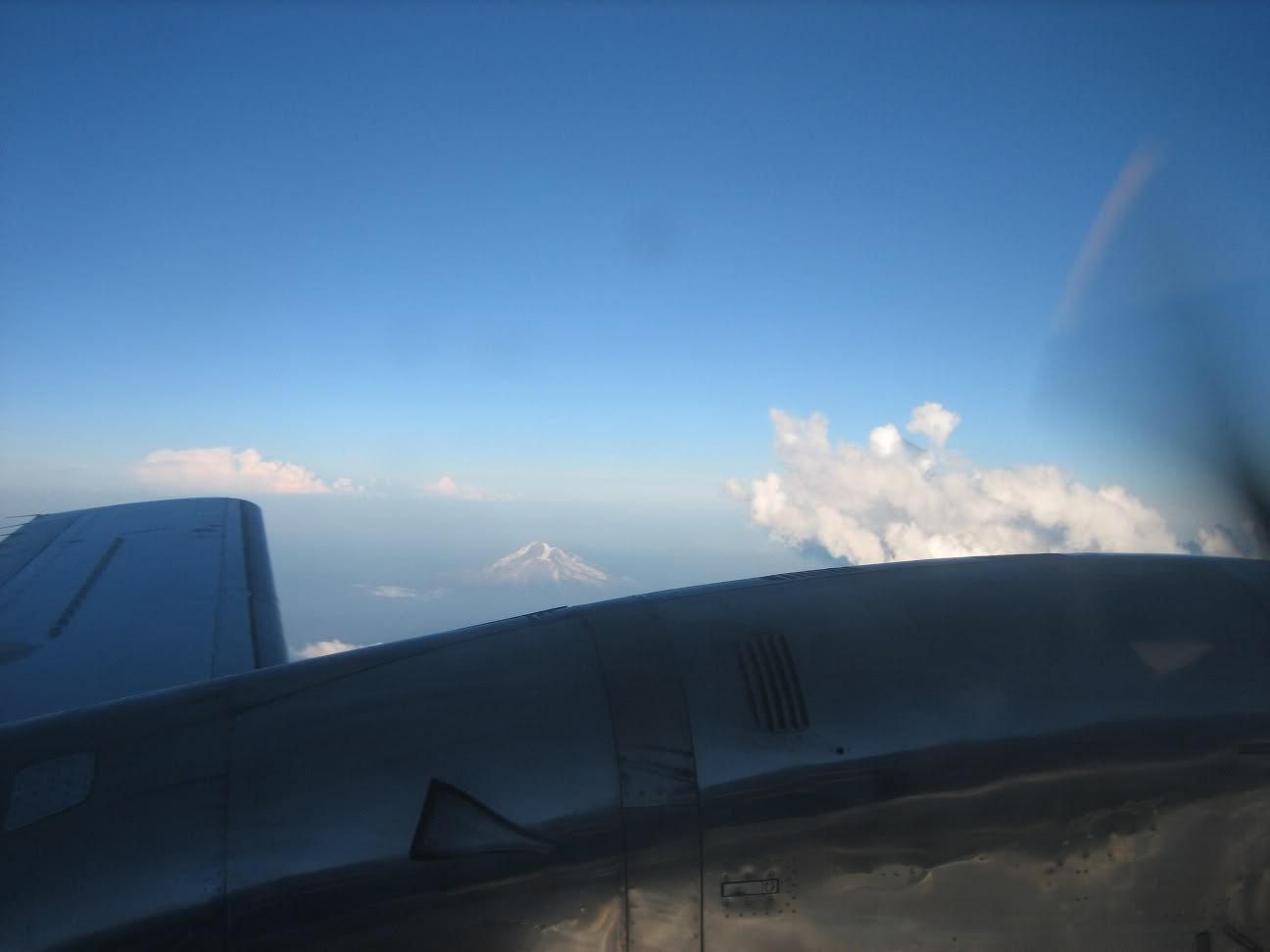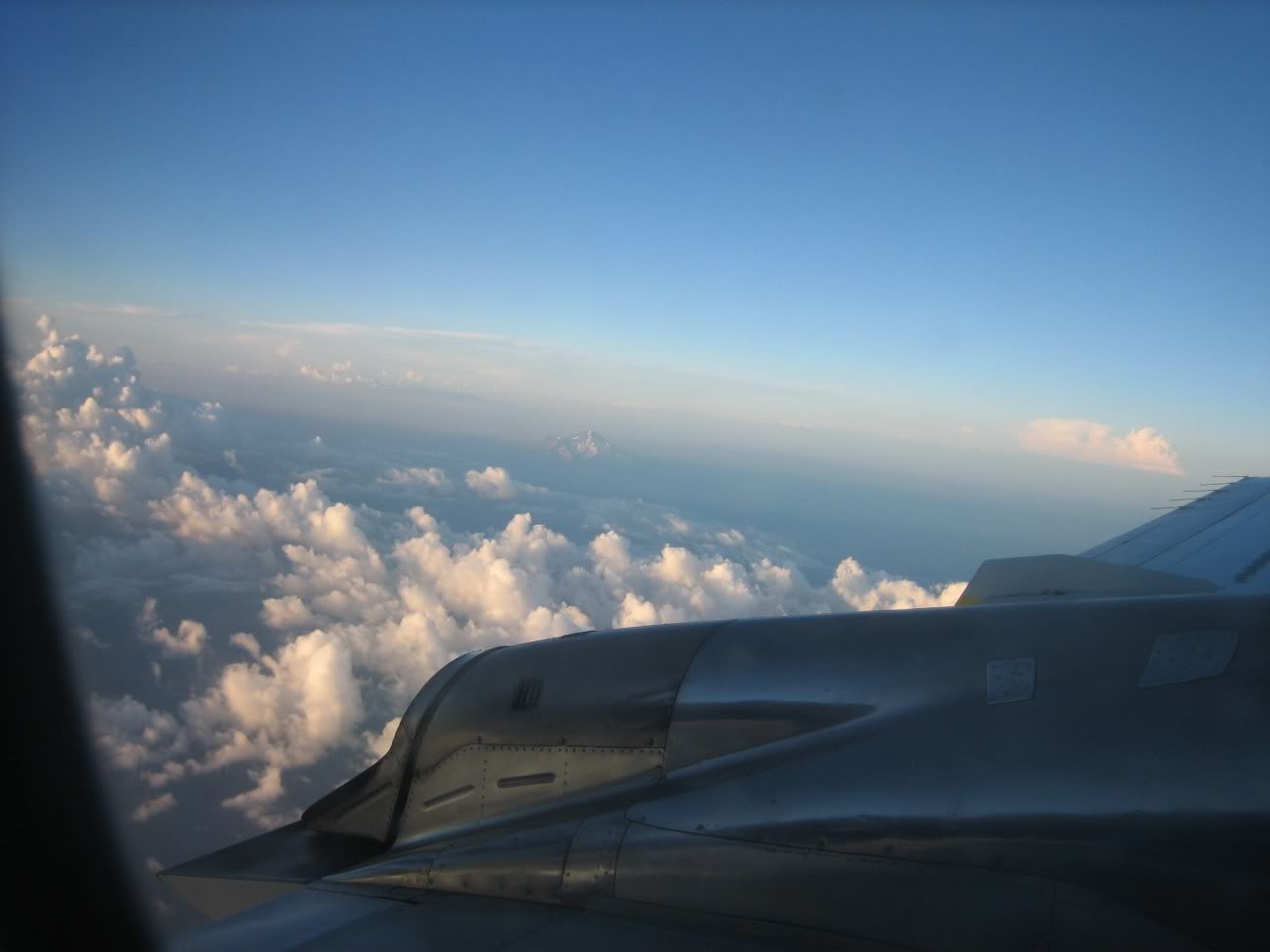 A couple pictures of Mt. Shasta ~ about 14,200ft (4600 meters?)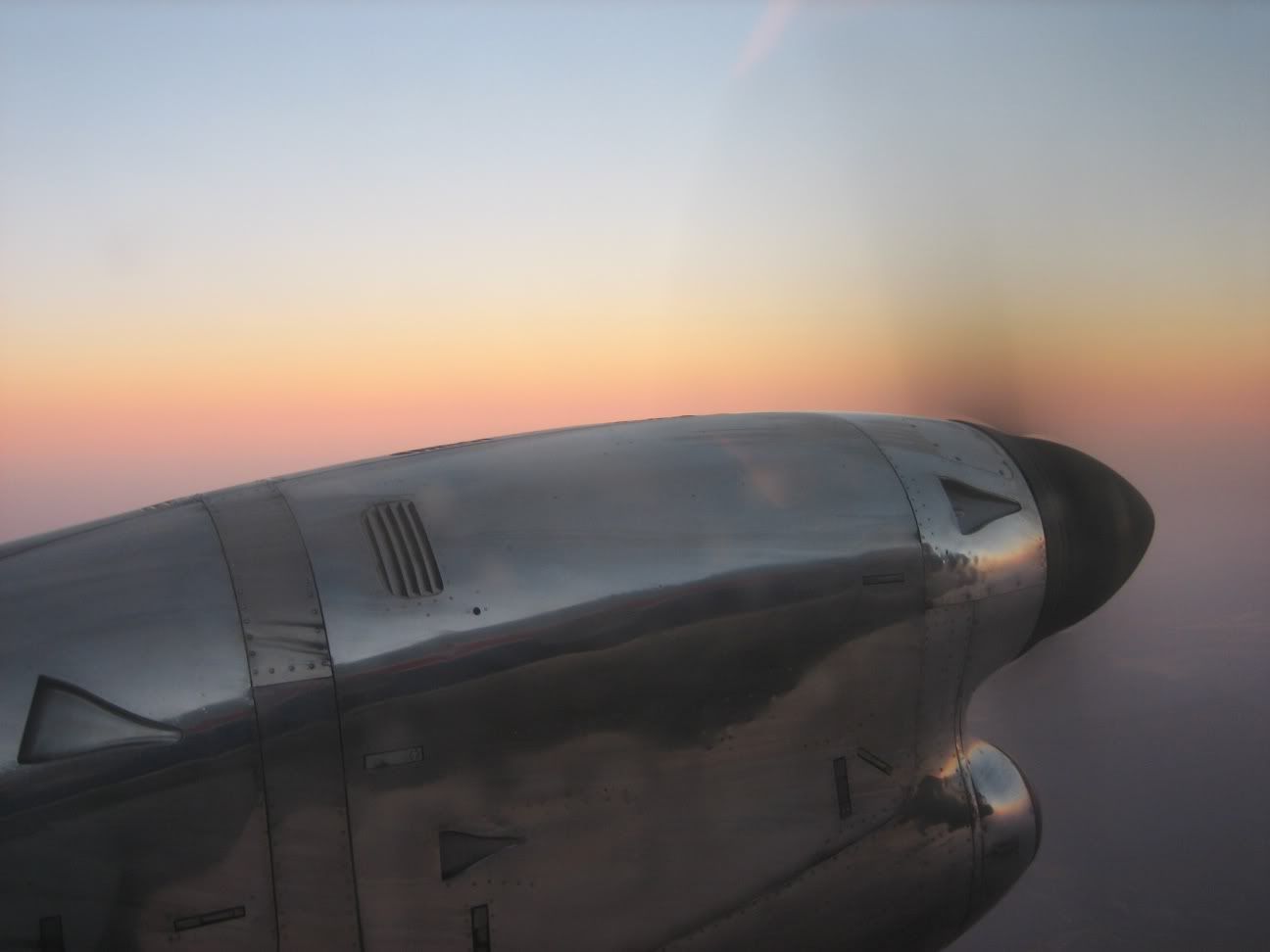 just a nice picture of prop
Next flight
SFO-ORD
UAL Flight 158
Seat 14C Economy+...yippee
Dep: 10:45pm (Redeye, ugh)
SFO Airport is great, although i'm almost always delayed through there. The airport makes up for it with great places to eat and things to look at. Right before boarding I went up to the gate agent and asked if he could seat my mother, my sister, and I all together (We were scattered throughout the aircraft originally). He said he'd try and about 5 minutes later he called us up and gave us our new boarding passes that were in Econ+. The extra 3" or whatever it is was appreciated on the 4 hour redeye...anyway, great man that enjoyed his job, very friendly and went out of his way to help us, wish I would have got his name.
Flight boarded quickly, took off and I went to sleep...another smooth flight (i think?)
I only got one picture on this flight: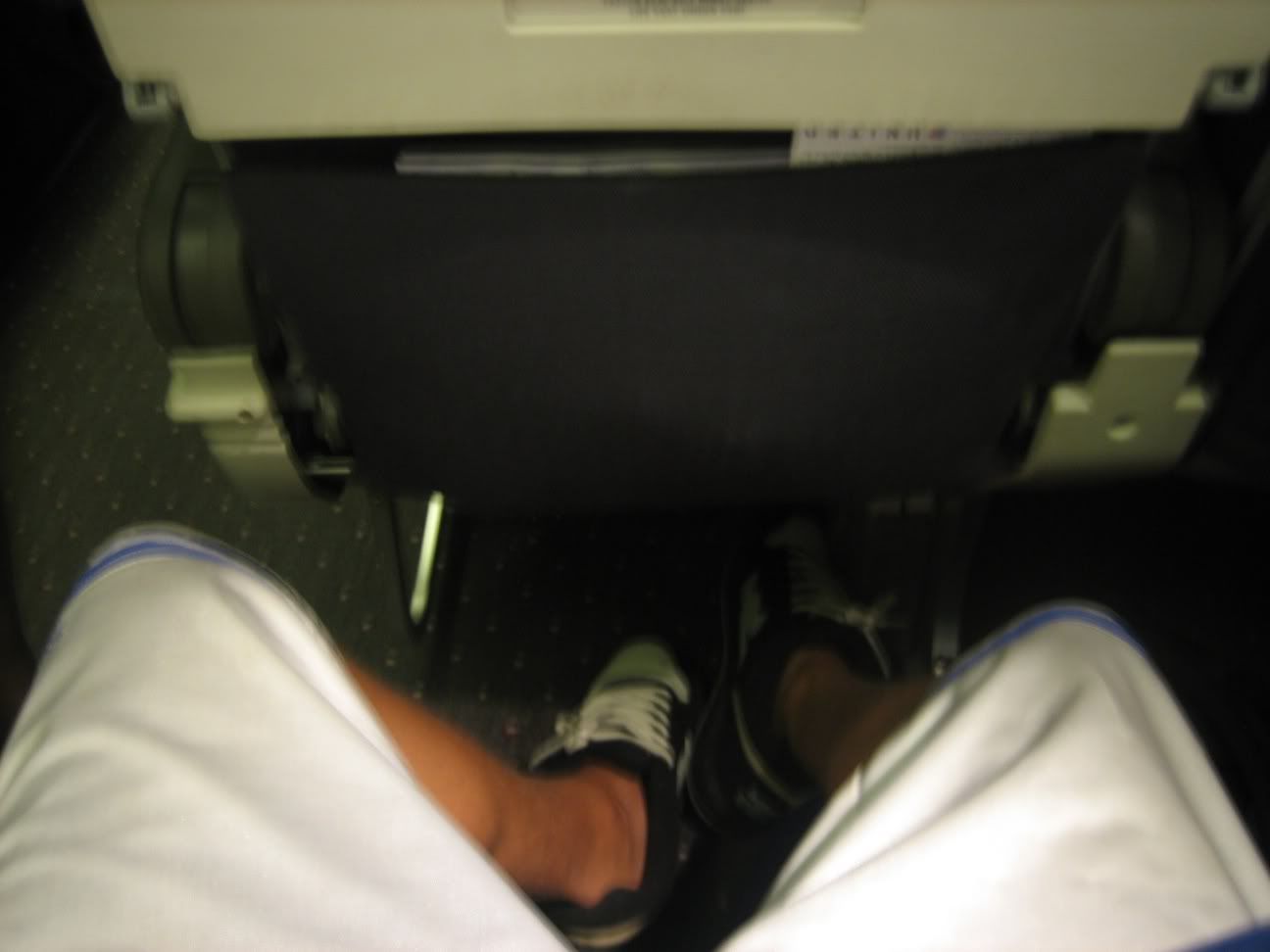 Next flight
July 23
ORD-ORF
UAL (Shuttle America) Flt 7754
Seat 7F
Dep: 6:43
Finally got to fly on the new EMB170's...I kept on forgetting I was on a "regional jet" during the flight, but I think that was the whole idea right?...nice seats. Fell asleep on this one too but got a couple shots.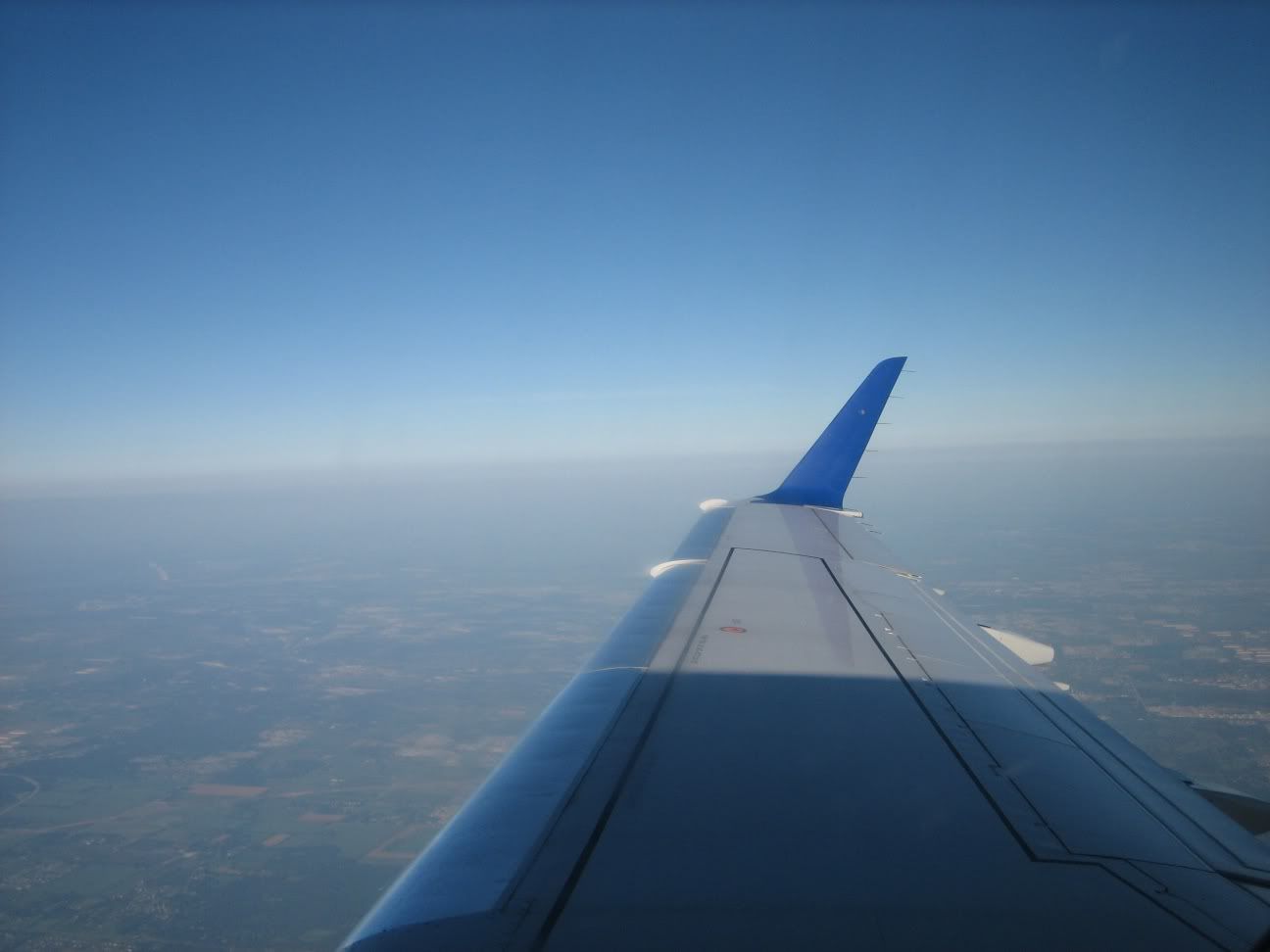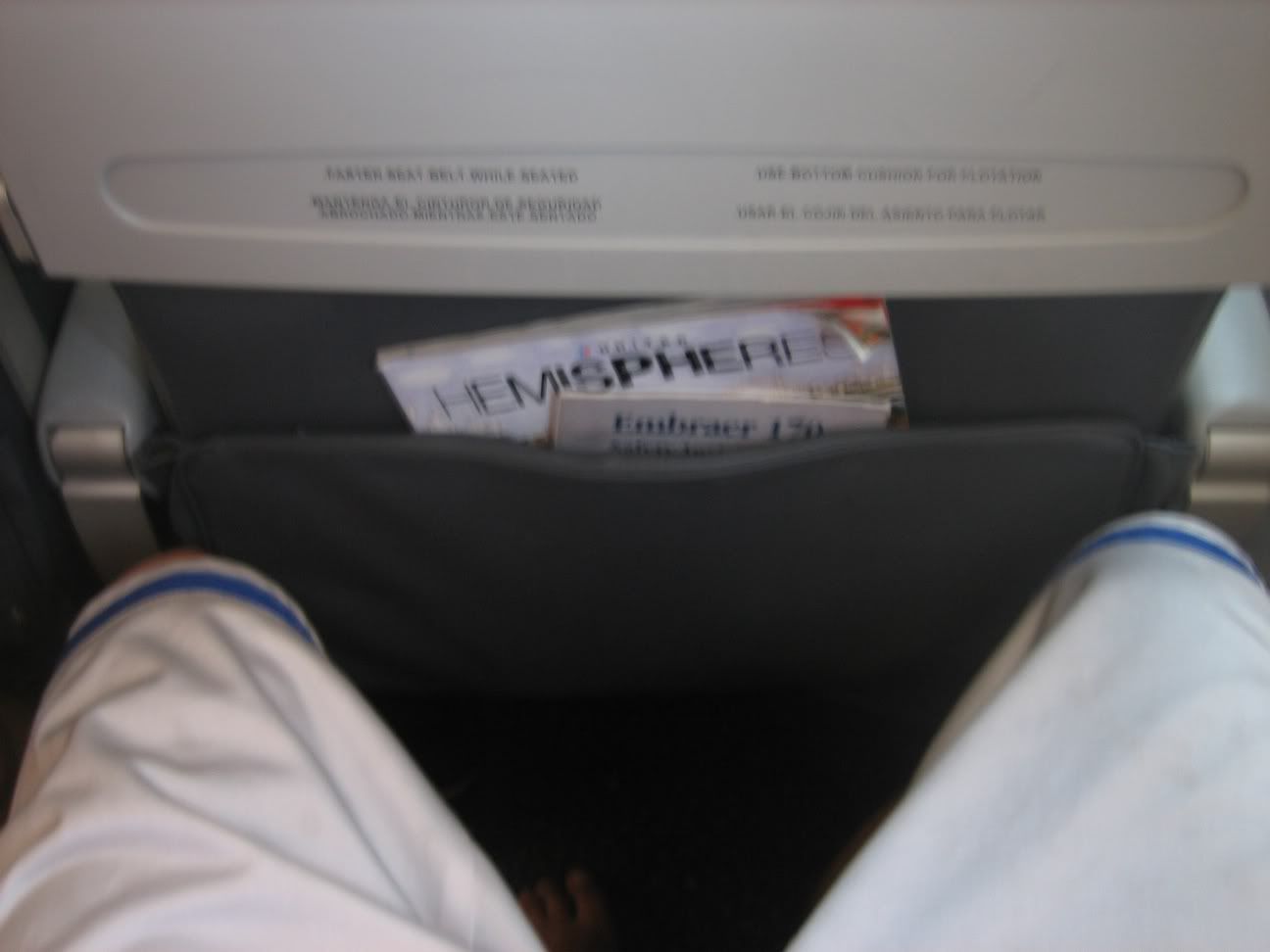 Wellllll thats it, great flights, nice service. Flying on US on the way back ORF-CLT-SFO-MFR...hopefully i'll get that up.
Oh, and Economy+ on UA definitely isn't something worth paying for, but if you have the necessary status(or a nice gate agent as in our case) it's great.