Hi! Well, this is my second trip report. I hope you enjoy!
7/25/06
CMH-DTW
NWA Flight 1120
Scheduled Departure: 8:08am
Scheduled Arrival: 9:06am
A319
My family and I arrived at CMH at about 6:48am. We used the self-service kiosk to check in and proceeded to security. There was a bit of a line at the B concourse checkpoint, but we were through within 15 minutes. My mom decided to stop at the new Starbucks Coffee in the former HP clubroom for some morning.
When we arrived at gate B35, we found that our flight was delayed. A few minutes later, the gate agent announced that the crew would be late due to a late arrival the previous night and the whole minimum sleeping time rule. So we ended up waiting until around 8:48 am, when the crew showed up.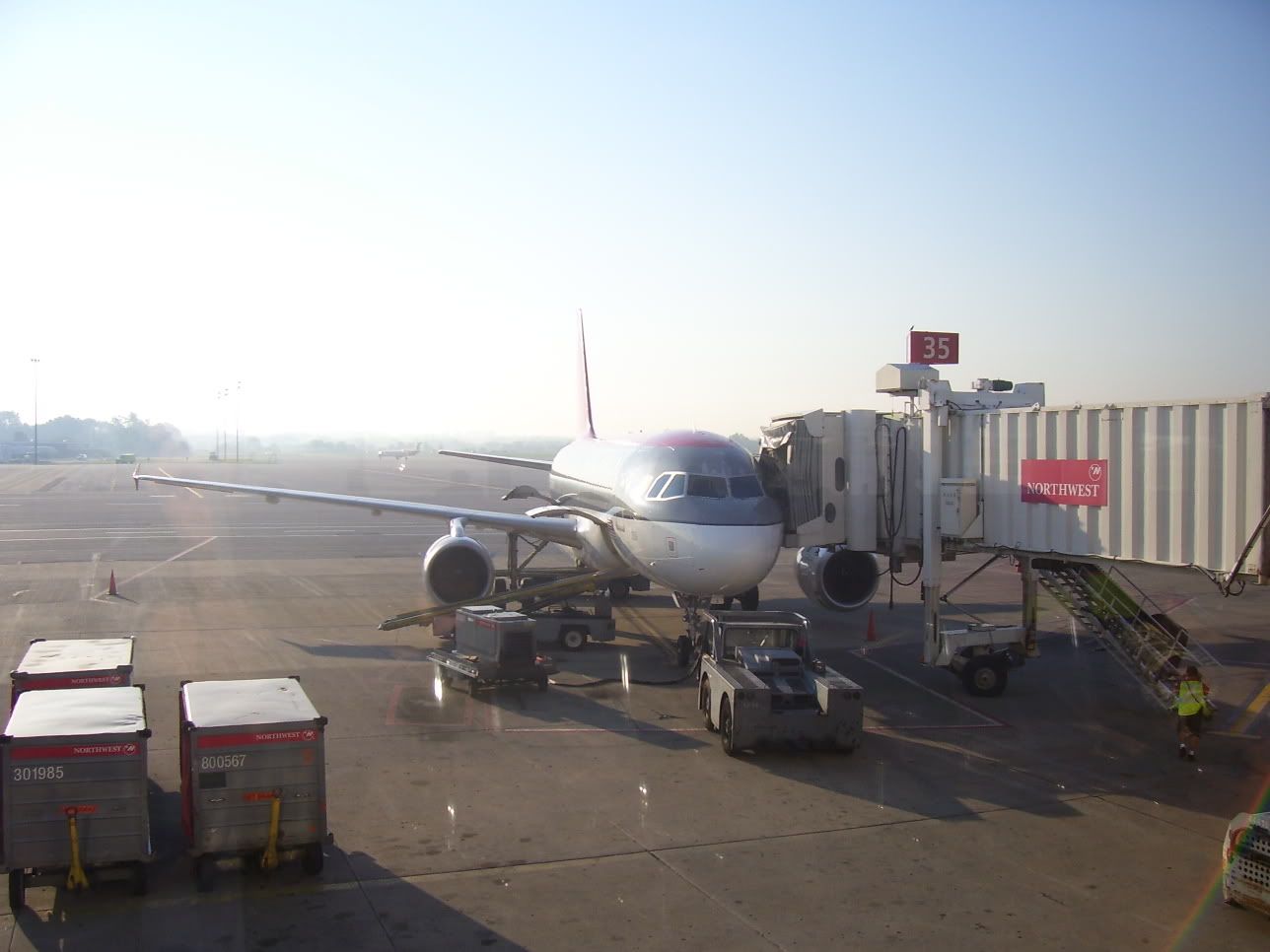 My ride to DTW
Boarding quickly commenced, and within six minutes we were on board and in our seats. About twenty minutes later we pushback began and we the safety demo began, spoken by a FA with a heavy Brooklyn accent. We taxied to runway 28L and made a smooth takeoff. After settling at the cruising altitude 0f 17,000 feet, we began to pass over the western basin of Lake Erie. The FAs did a brief beverage service, consisting of water and juice. Within a few minutes, the captin came on the PA and announced out descent into DTW. A short while later, we landed in a cloudy Detroit and taxied to the A concourse of the McNamara terminal.
DTW-TPA
NWA Flight 478
Scheduled Departure: 10:19am
Scheduled Arrival: 12:50pm
A320
After walking into the terminal, we made a made dash to gate A54, where our connecting flight would depart from. Luckily we just made it and were soon on the plane. I sat in seat 22E on this flight. A short while later the safety briefing began and the A320 quickly taxied to the runway and made a speedy departure and climb to our cruising altitude of 36,000 feet.
The FAs came around selling the $1.00 snack mix and $3.00 grey snack boxes. I purchased the snack box, which included snack mix, smoked sausage, crackers, cheese, and cinnamon graham cracker sticks, all of which was okay but nothing great. Later, the beverage service began, and I had a Pepsi. Afterwards, I did my best to relax, which was difficult since I had the middle seat, and listed to my iPod until the descent into Tampa began.
We soon landed and taxied to airside A. It took a while to exit to plane. Once I walked through the jetway and into the terminal, I waited for the rest to my family, who were the last off the plane.
7/31/06
TPA-DTW
NWA Flight 485
Scheduled Departure: 3:26pm
Scheduled Arrival: 6:09pm
A320
After a nice vacation, it was time to go back to Ohio. We arrived at the airport around 2:00. The NW ticket counter was practically deserted, so we were checked in and on our way to the gate in very little time.
View from the back to the tram to the A gates.
View of the AirTran gates, also taken from the tram.
Before the flight, my father and I ate lunch at the Jose Cuervo Tequileria, which has a small but good menu of tex-mex offerings. At the gate, the boarding process was very slow. There were a lot of UMs (unaccompanied minors) on this flight traveling with special asstiance. Several people were a little too eager to get on the plane quickly, and were crowding around the door to the jetway, which slowed up boarding quite a bit. Soon however, everyone was on board and the crew quickly finished preparations for pushback and departure.
Parked at the gate, ready for pushback
After a quick taxi, our A320 rocketed off the runway. We had a bit of a bumpy climb to our cruising altitude of 37,000 feet. The FAs came around selling the usual snack mix and boxes and performed the beverage service. An hour and a half later, we began a long descent into the Detroit area, passing over Lake Erie and one of my favorite places, Cedar Point in Sandusky, Ohio  
 . Just minutes before we were on final approach, a pax decided to just get up and take a stretch. One of the FAs litterally had to come on the PA and say "Ladies and gentlemen, you need to remain seated with your seat belt fastened" in a stern tone. Around ten minutes later, were were back on the ground in Detroit and taxiing to gate A46.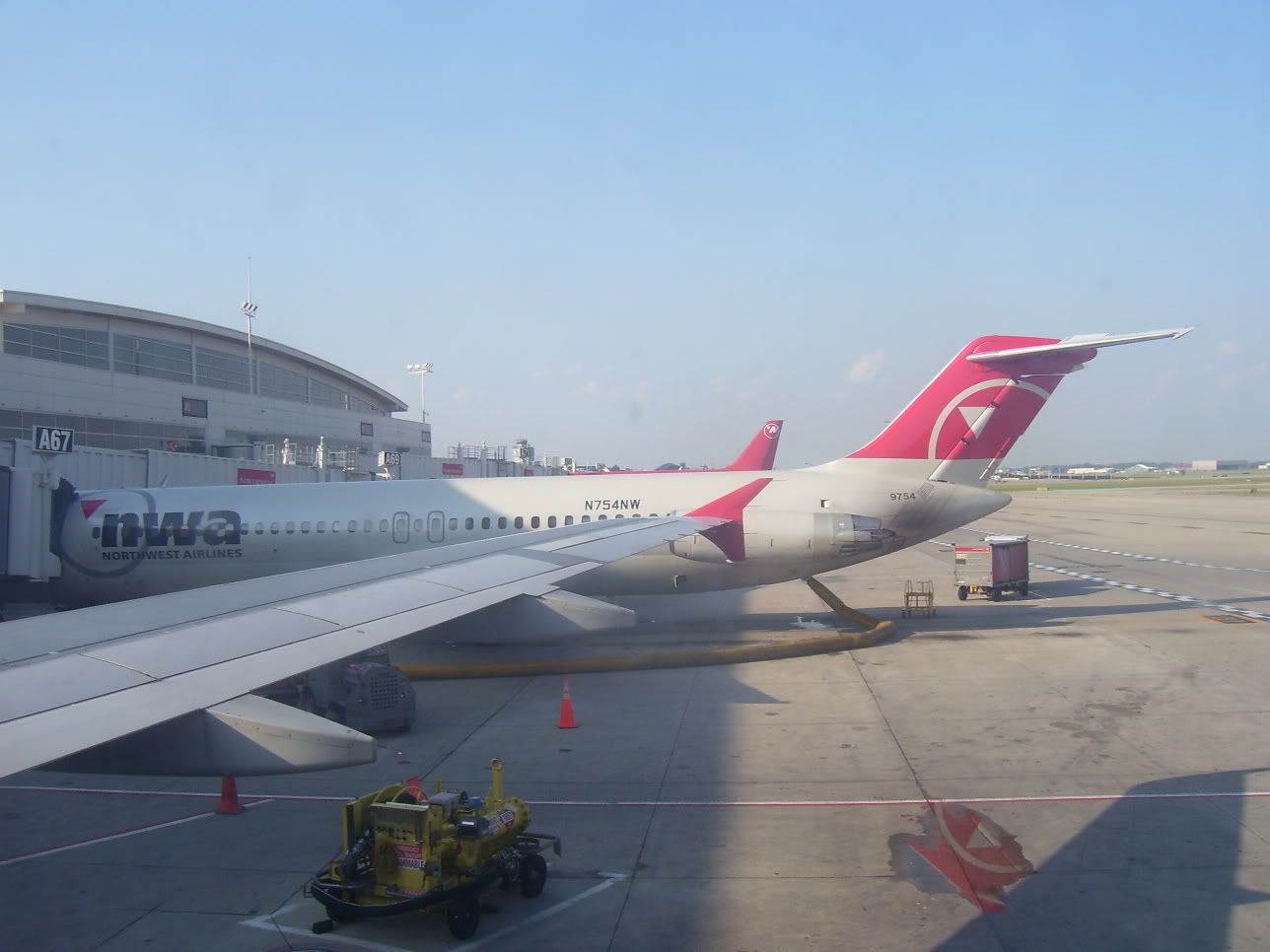 DTW-CMH
NWA Flight 1919
Scheduled Departure:7:29 pm
Scheduled Arrival:8:21pm
A320
My Family and I had about 58 minutes to spare in DTW. We took the train over to the center of the concourse and browsed through a few shops. I got some frozen yogurt from TCBY and a coney from a place by our departure gate.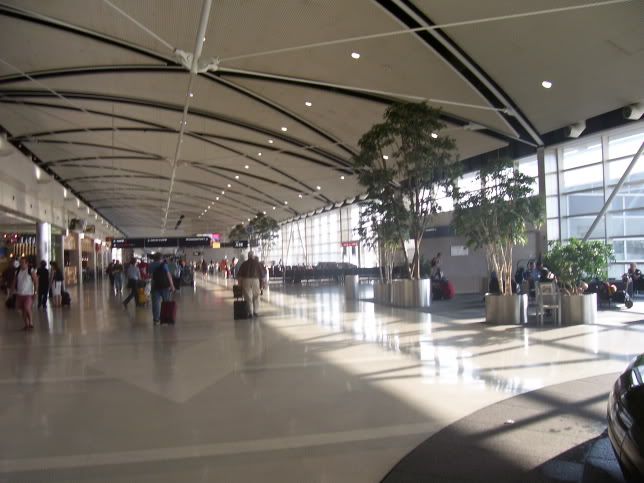 At the gate, I saw a girl who I know from the ski club at my school. We didn't talk, but I know it was her and I could tell she recognized me. I sat in row 17E on this leg, which of course is not a great seat.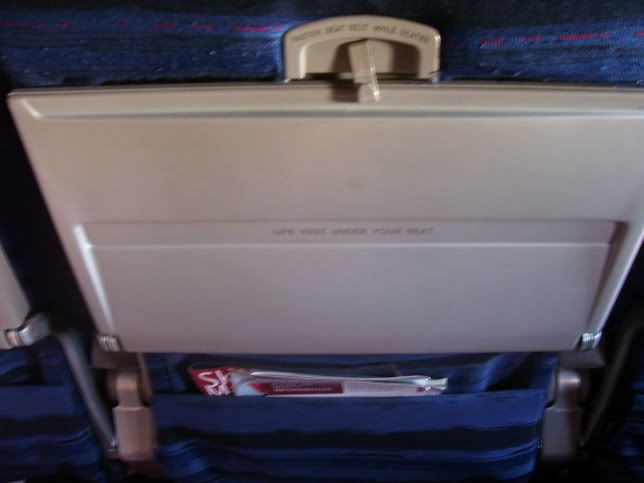 We waited for a while for someone to push our A320 back. The FAs began performing the safety demo and we were soon on our way. We made powerful takeoff and we were soon at our cruising altitude of a 17,000 feet.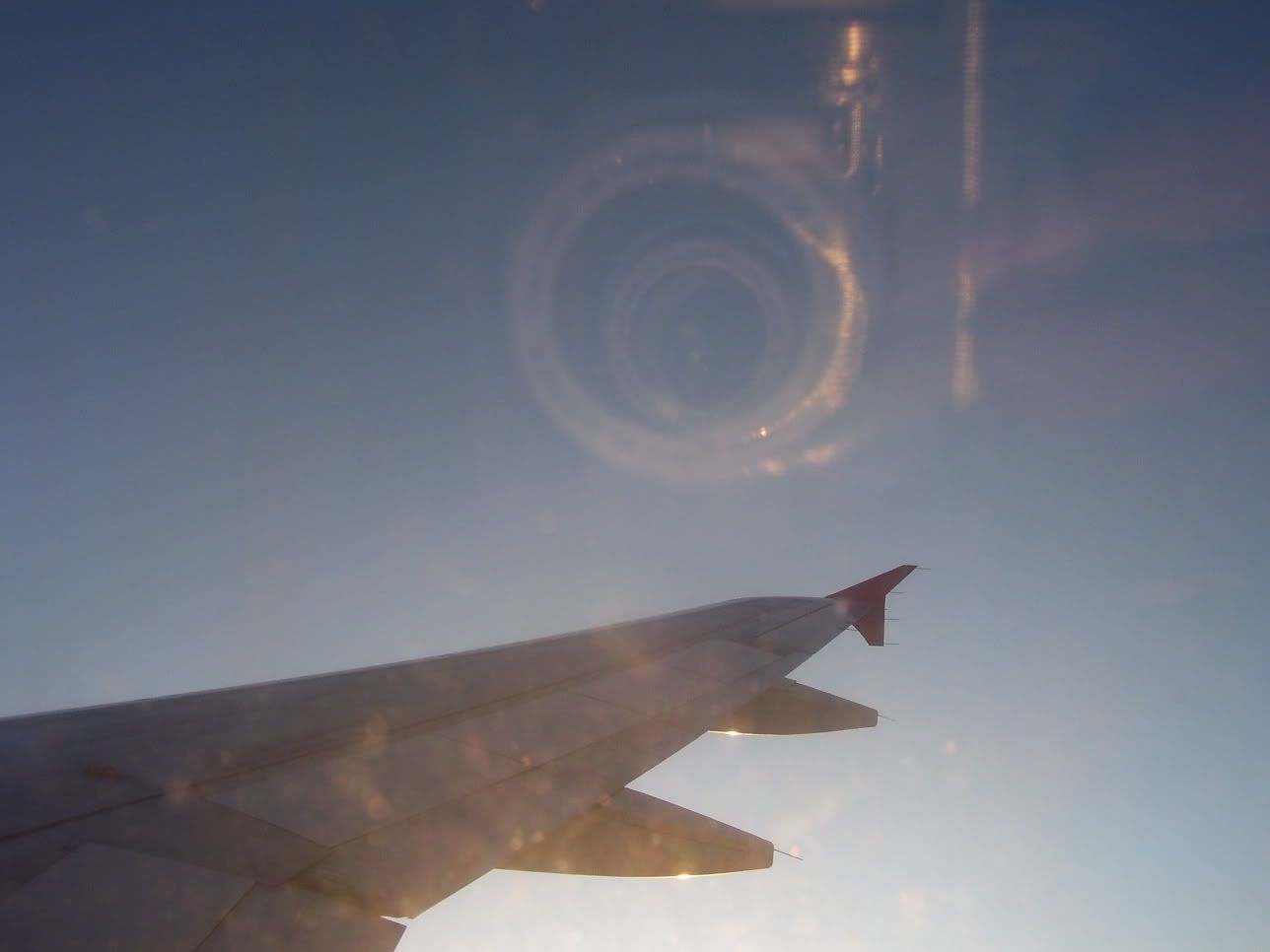 The FAs did a limited beverage service and within a short time, we began the approach into the Columbus area. We made a hard landing on runway 28L and taxied to Gate B30.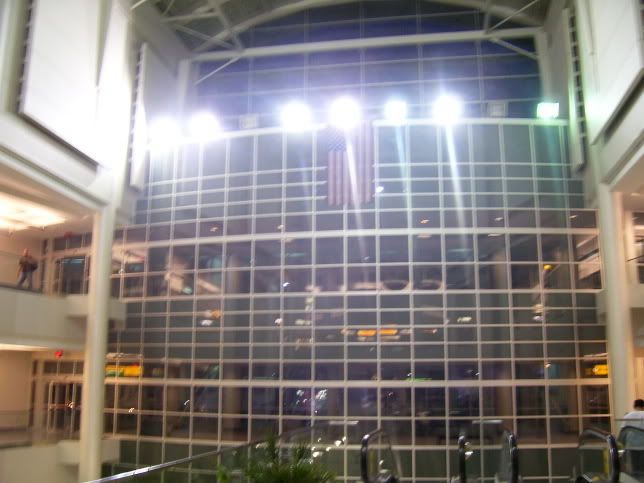 Home!
Well, that wraps up this trip report! Northwest isn't a great carrier, but they'll get you where you need to go. Thanks for reading!
[Edited 2006-08-04 02:13:28]
[Edited 2006-08-04 02:17:25]