This year's family vacation was to Central Florida. After working at Walt Disney World for a semester in their college program, I still enjoy returning to their parks.
We were originally booked on USA3000. However, back in mid April we were informed their schedule changed. The return leg had been changed to MCO-PIE-CLE, go figure. The times were pushed back a few hours as well. Given the option to take a full refund, we did so and took our business to Continental, with whom we usually fly to Florida.
We get to the airport at around 9:15 so it only was a couple minutes wait for a free check in kiosk. Security took about 6 minutes to pass through start to finish since there weren't many lanes open. Right now CLE is renovating the tarmac between gates C7 and C14. Our gate was C5 right next to all the action. The inbound aircraft for our flight is CO1051. Starting the day in MCO, our 733 comes up to CLE, turns in 50 minutes, goes back south to MCO again, then does another 50 minute turn before returning to CLE. Our aircraft pulls in a couple of minutes early.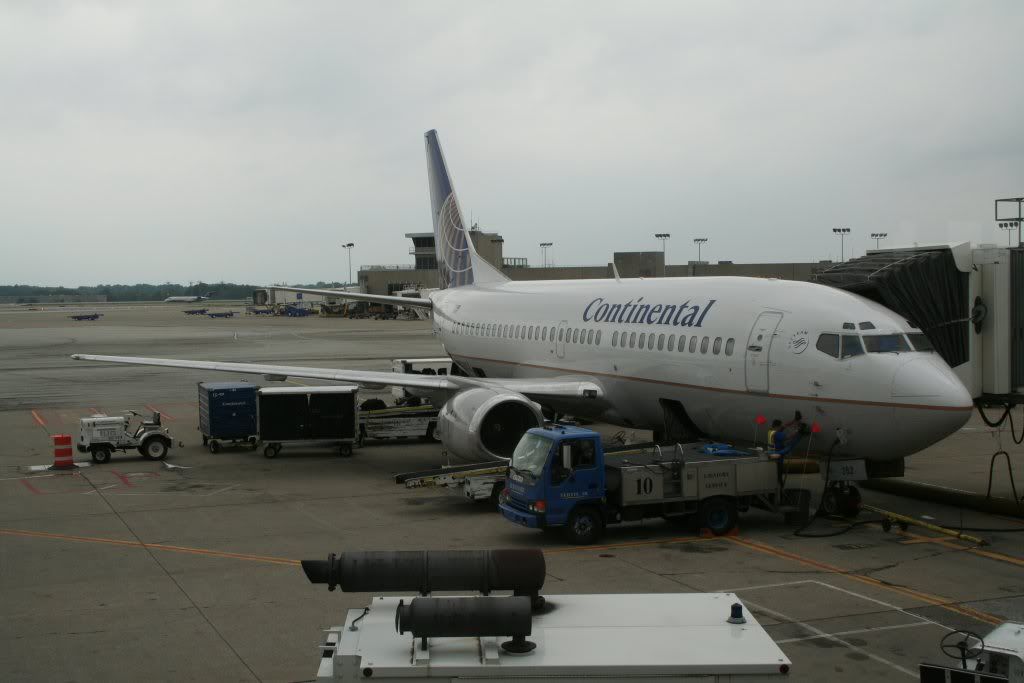 It's ship 352, one of CO's younger 733's (del 11/1987). I had plenty of time to roam the rest of the airport waiting to board. The end of the C gates: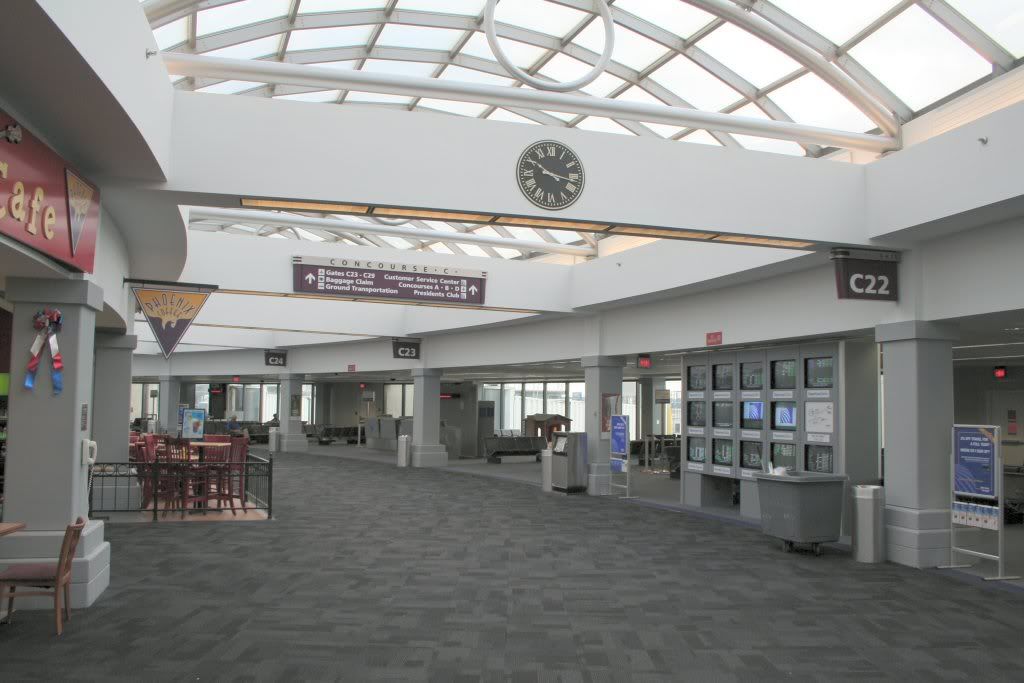 The tunnel connecting C and D: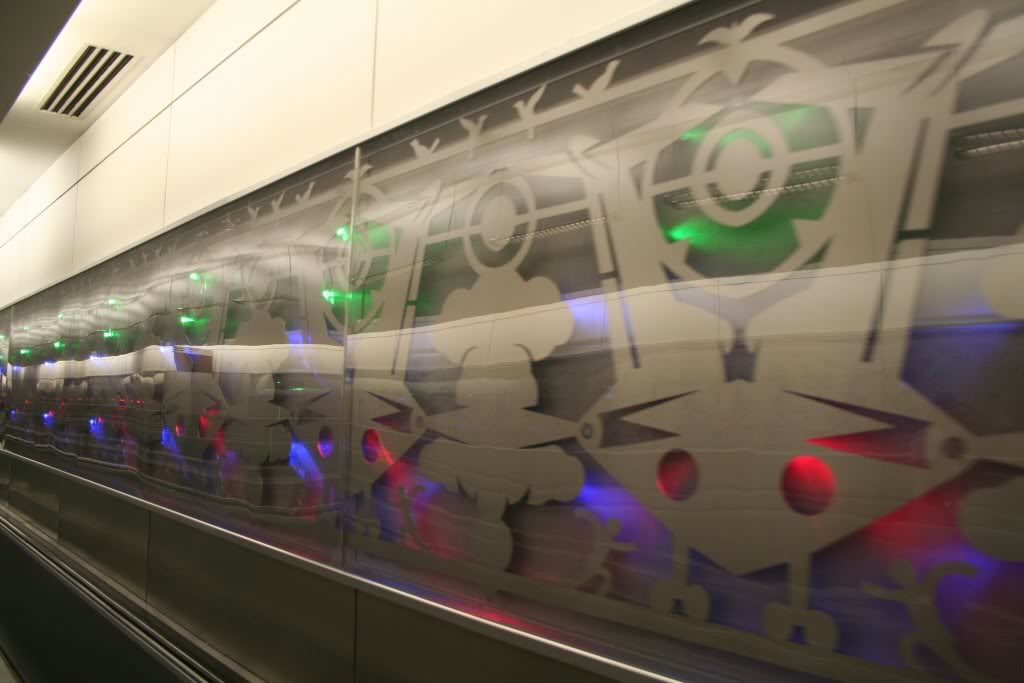 And an obligatory shot of the big paper airplane: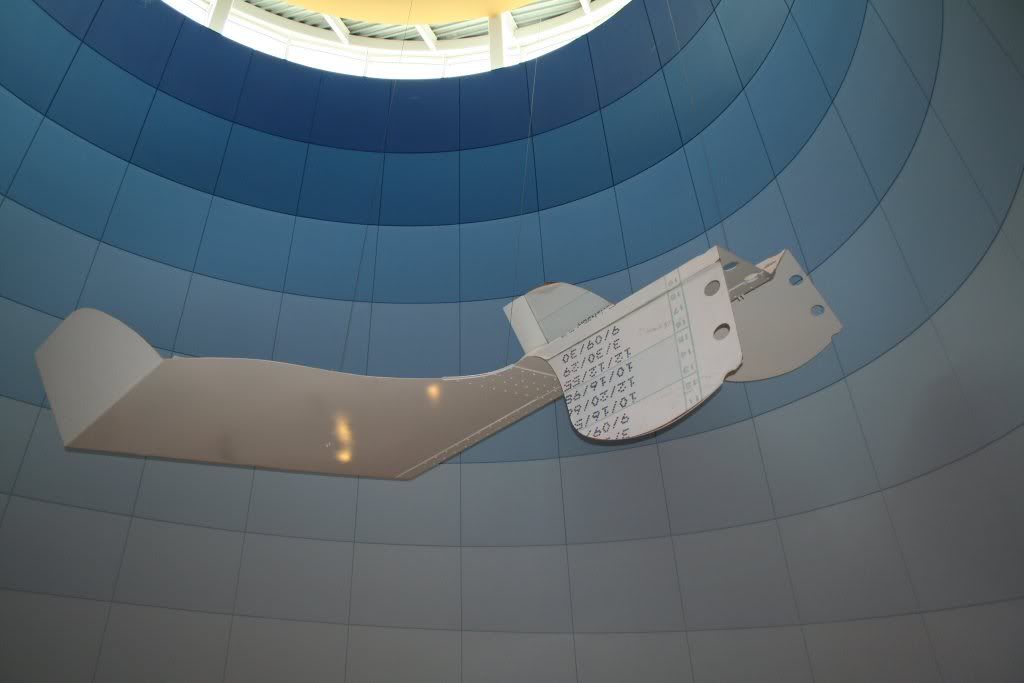 On to the flight…
July 27, 2006
Continental Airlines Flight 671
Boeing 737-3T0
N70352
Depart: 11:15 AM
Arrive: 1:40 PM
Announced flight time: 2:02
Gates: C5, 8
Runways: 24R, 18L
This 733 is in decent condition for its age. The coach cabin looked a little shorter than I remembered since I'd been on 6 CO 738's since my last company 733. My seat is 20F. My parents and sister take 19D, 19E, and 19F.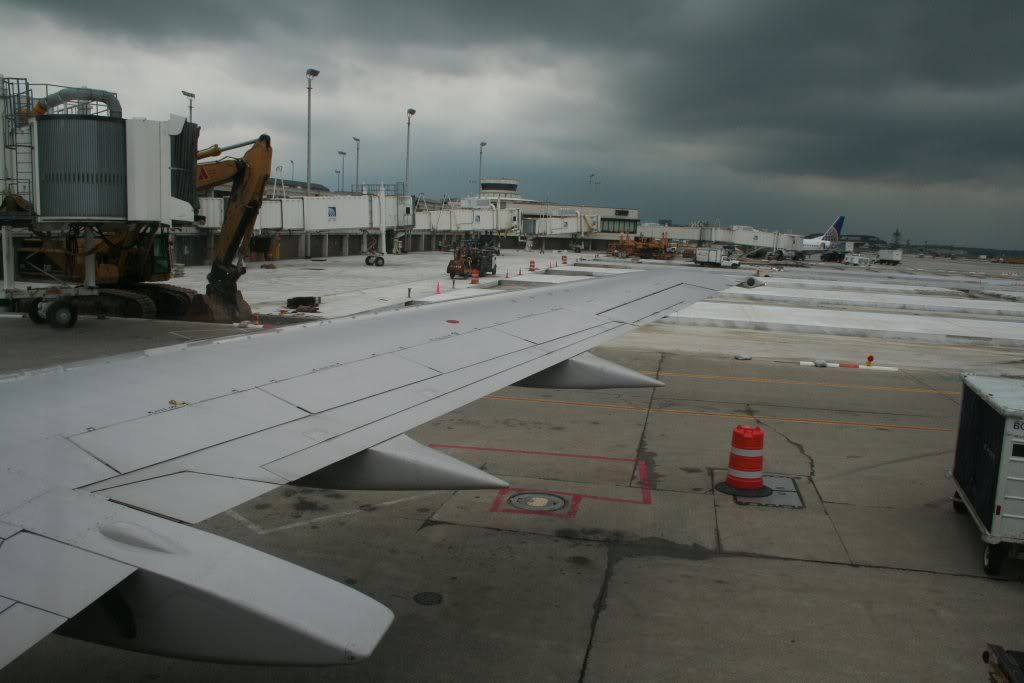 The rain was just coming in as we boarded. The rain with a little thunder began around 11:10. We sat 10 minutes then pushed, a few minutes late. After pushing and beginning to taxi, I notice to my surprise ship 342 is sitting next to us at C3 (to BOS I think). I rode ship 342 to MCO back on 7/31/03.
Traffic is using the 24's this morning. Expecting the usual 24L departure, we make the western turn passing the B concourse to cross over to 24R. We're 6th in line at this point. It's just RJ's ahead of us so this doesn't take much time at all. Soon we're airborne. We take a heading of about 210* until we pass CMH, then we turn south.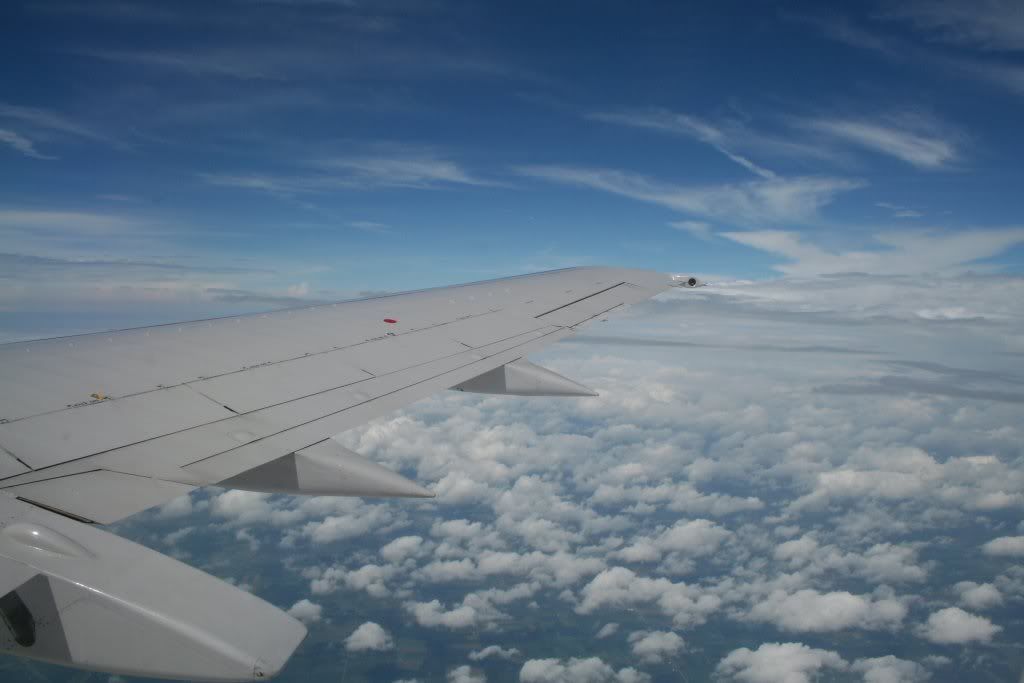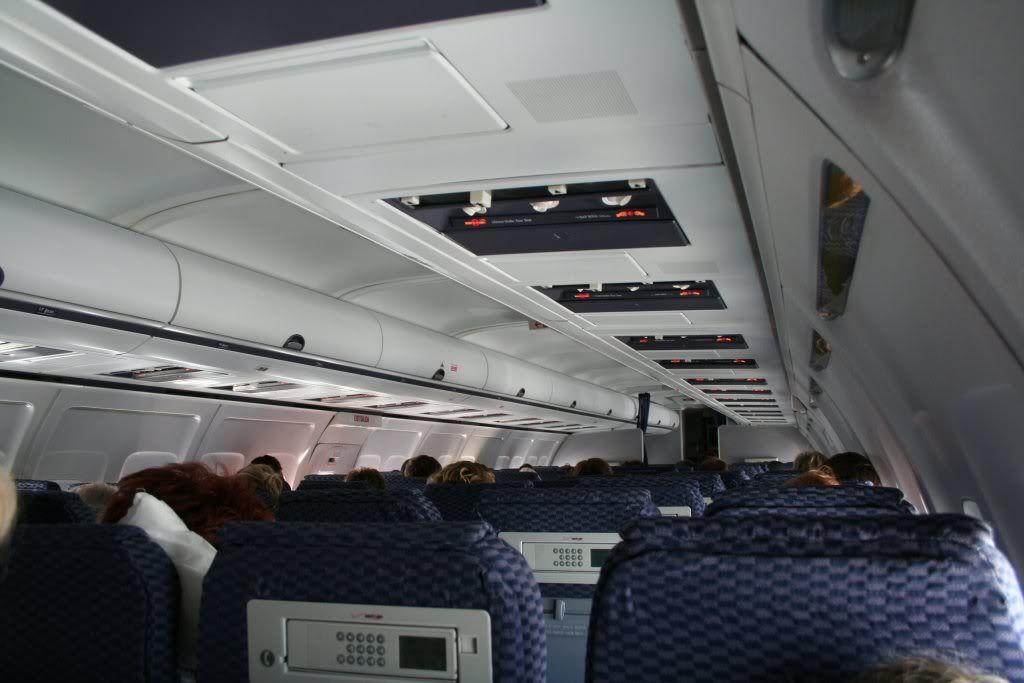 20 minutes into the air, the drink cars come down the aisle. Though familiar with CO's Y product on 4+ hour flights/transcons, I wasn't expecting much today on a 2 hour jump
down to Florida. After all, last summer on CO1071, the 9:00 CLE-MCO flight, only a muffin was served. The "snack" was a little more substantial than expected. It was a tiny turkey and lettuce sandwich with a mayo packet, carrot sticks and M&M's. Very tasty! Also 2 passes with the drink cart. Another thumbs up for CO domestic service!
Shortly after passing the Georgia-Florida border, we begin our descent. Turning into MCO: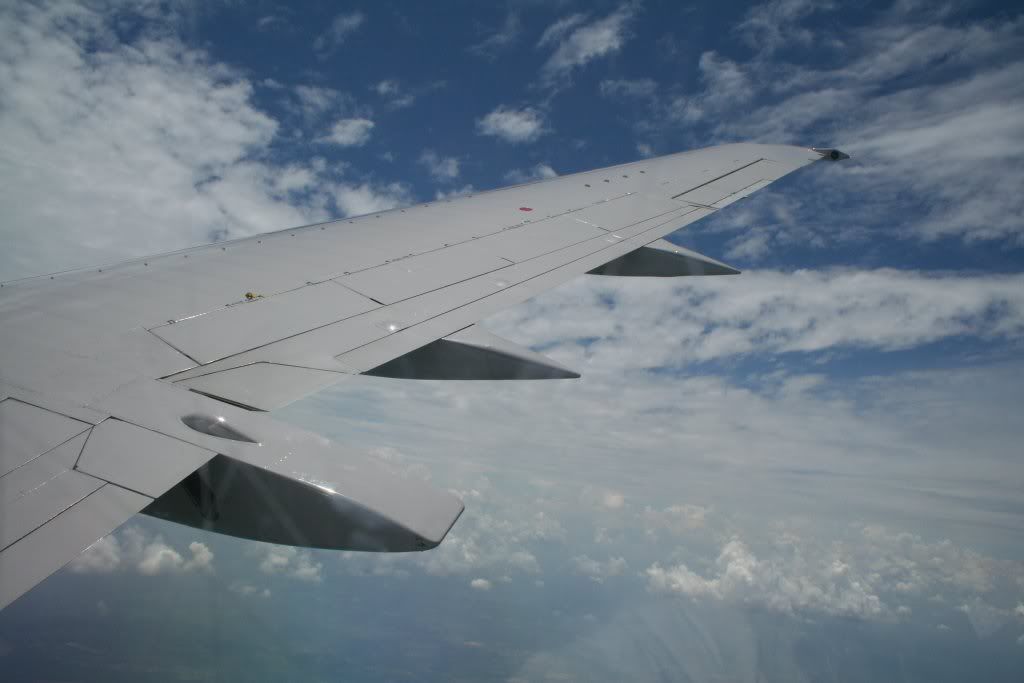 Right before we pass UCF and downtown, we make our final turn to line up for an 18L arrival.
Brakeing action!: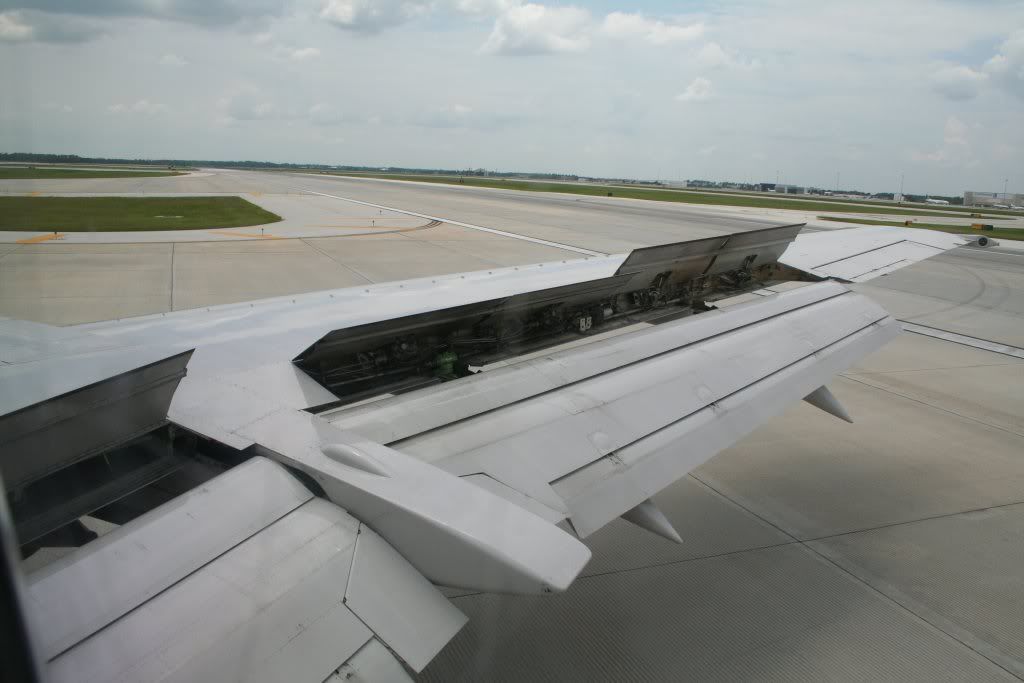 Taxi to Airside 1: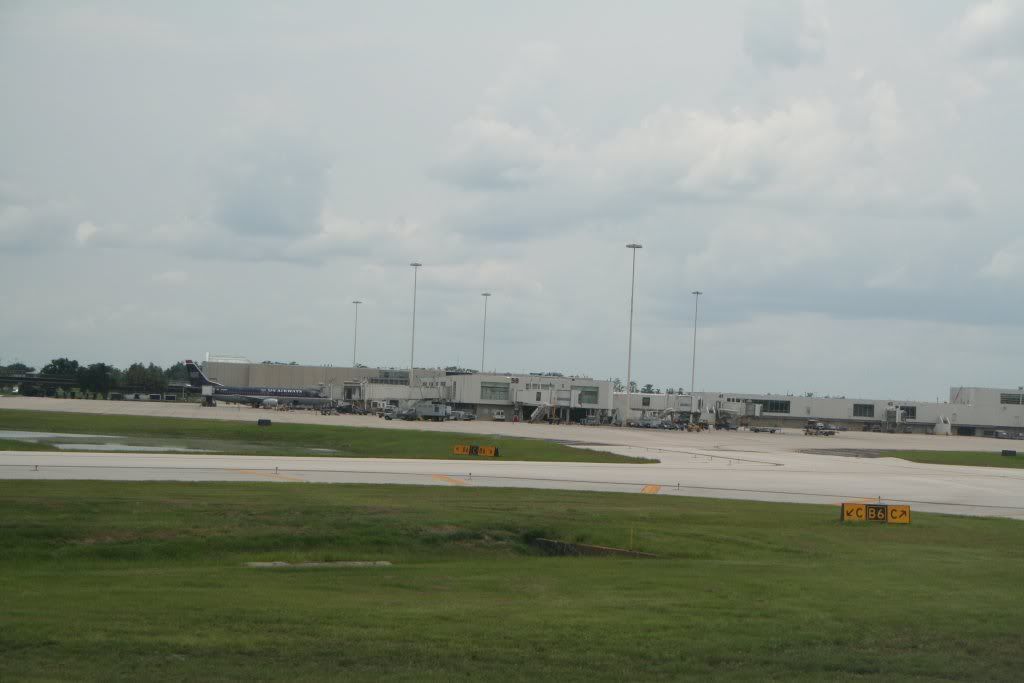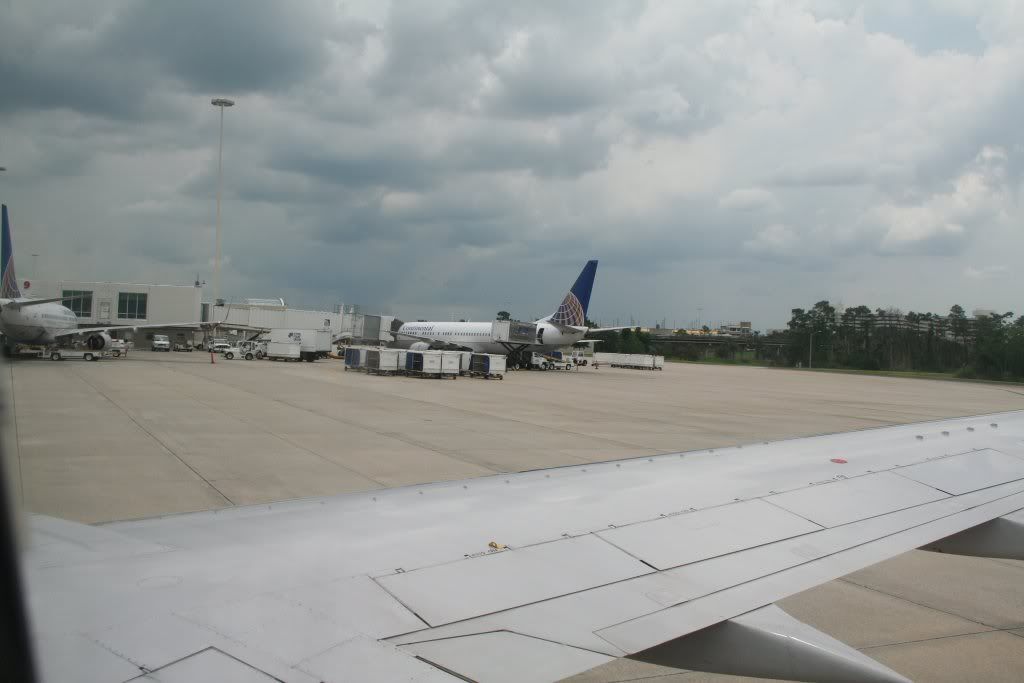 Two other fellow CO 737's are parked at the other end gates, 7 and 9. We pull into 8.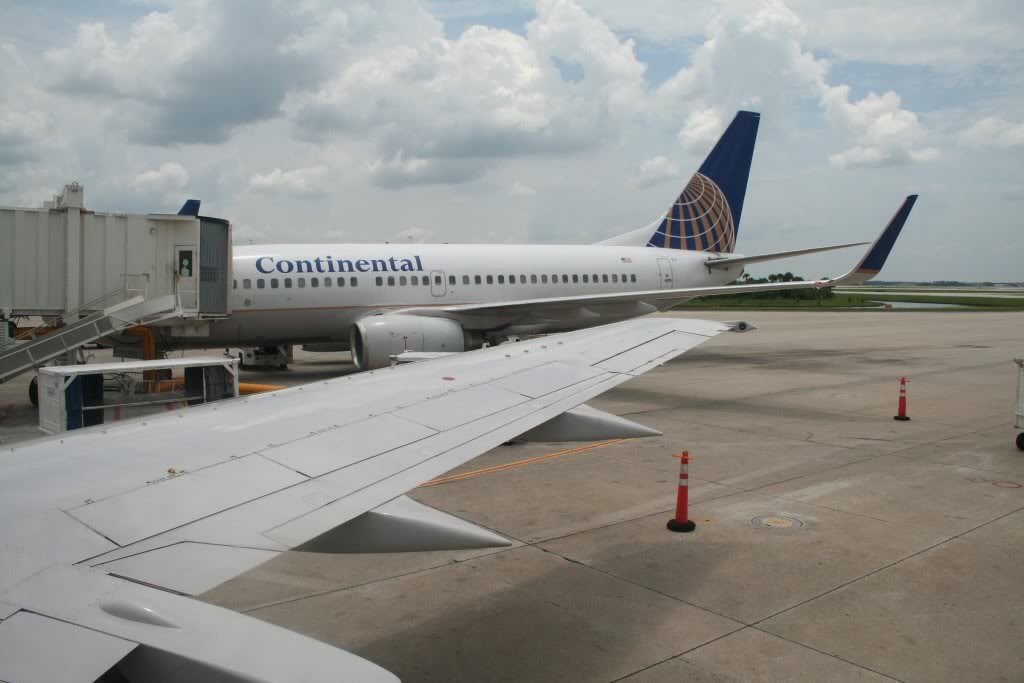 Before I head down to baggage claim, I make a quick stop in the airside gift shop. They sell airline tail pins
http://www.airlinepins.com
so I buy a few I didn't have yet. I purchase DL wavy gravy, old and new NK, and the new AC.
To the baggage claim train…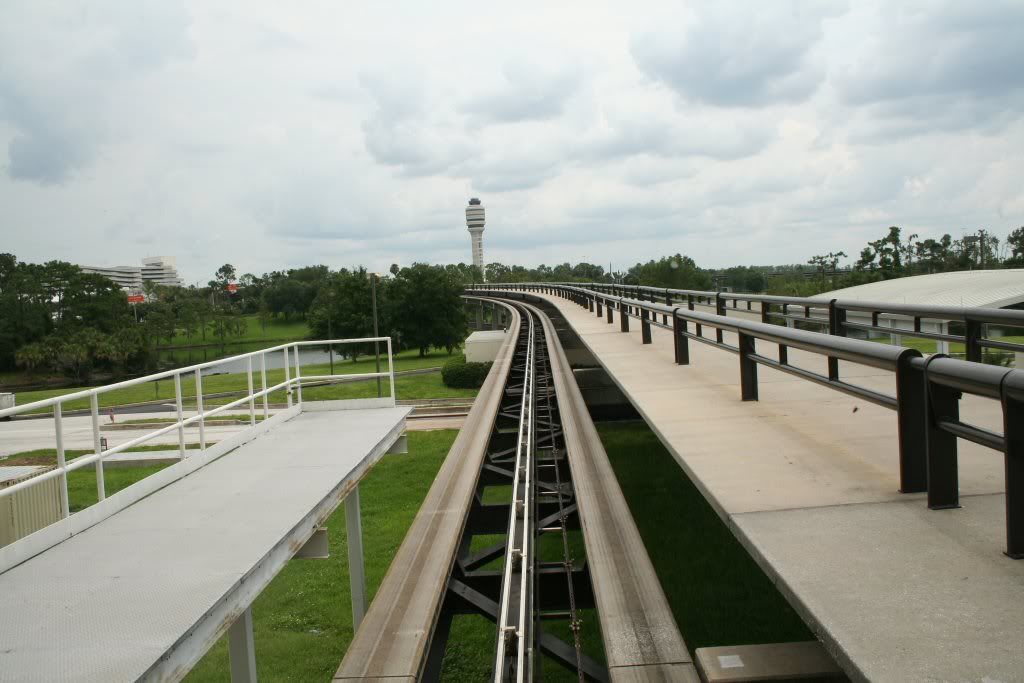 The landside terminal is filling up fast. We head straight downstairs to baggage claim. There are crowds of people around the AA carousels, and about half of our plane already waiting at the end carousel, 1, to claim our bags.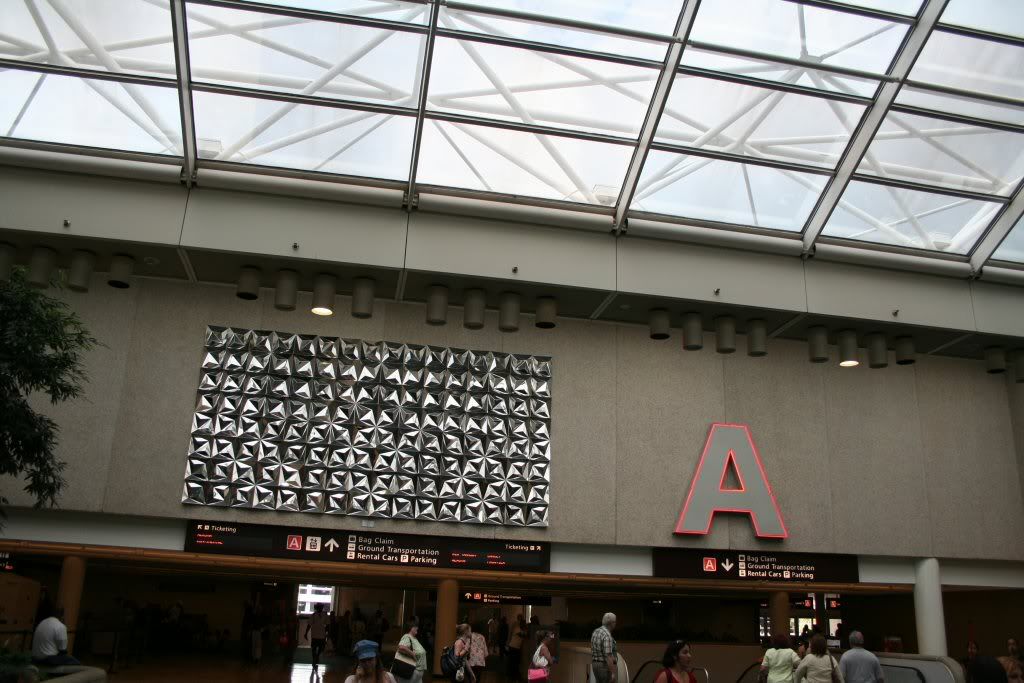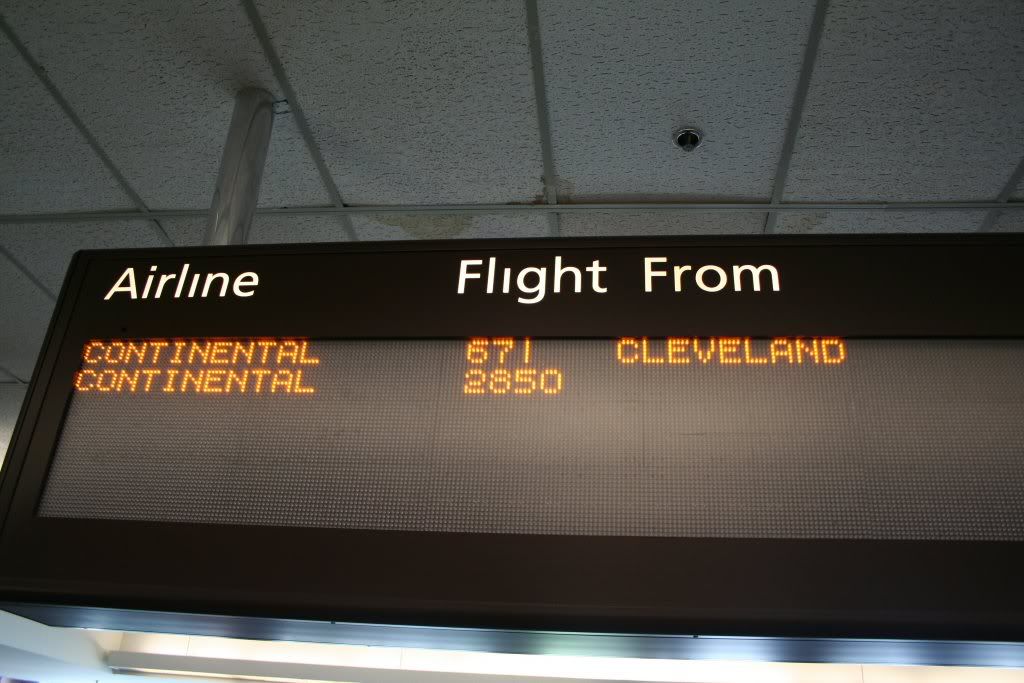 Now a random picture: I think this is an air conditioning unit, just outside the windows beside carousel 1. There's water cascading down the walls inside those blinds.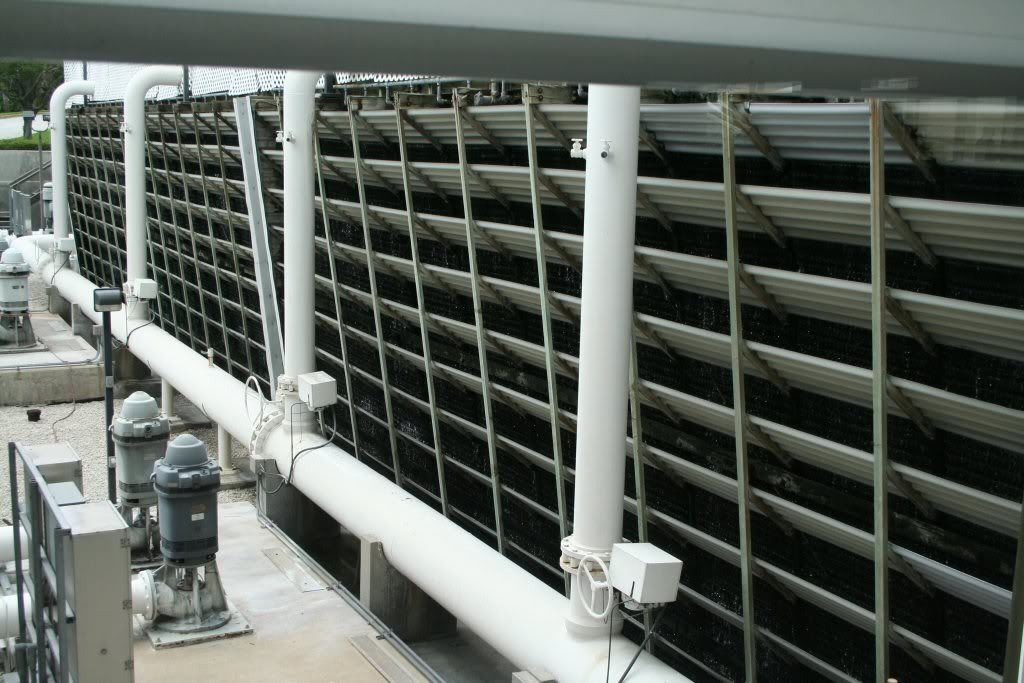 We head down another floor to the rental car level. The rental car garage is surrounded by all kinds of tropical plants and fountains.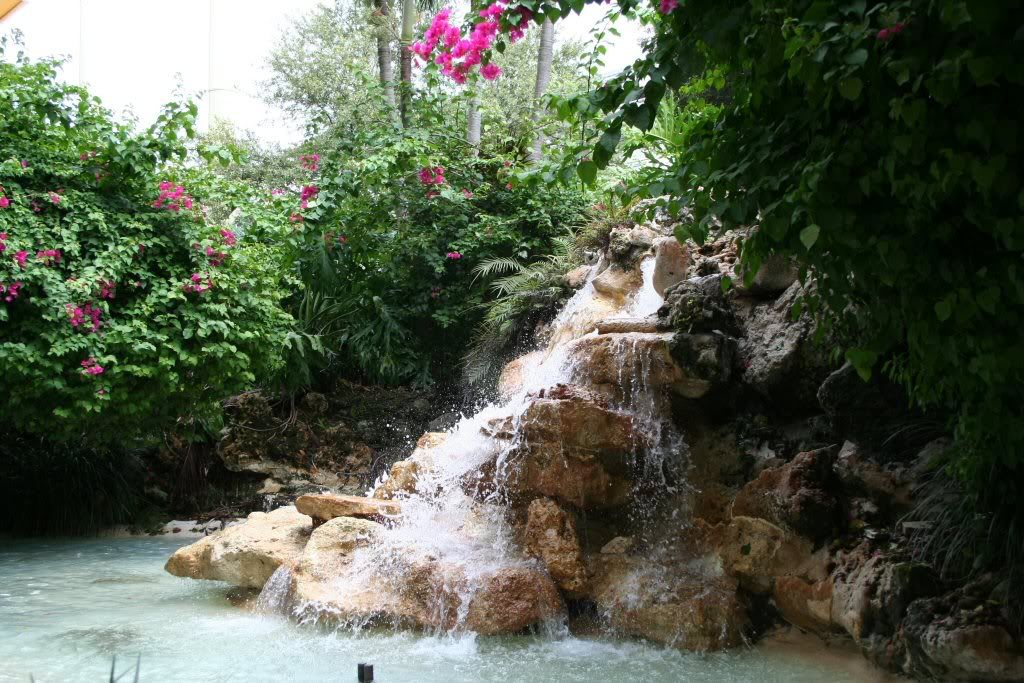 As we pass the toll boths entering the Bee Line, an AA AB6 lands in front of us on 18L.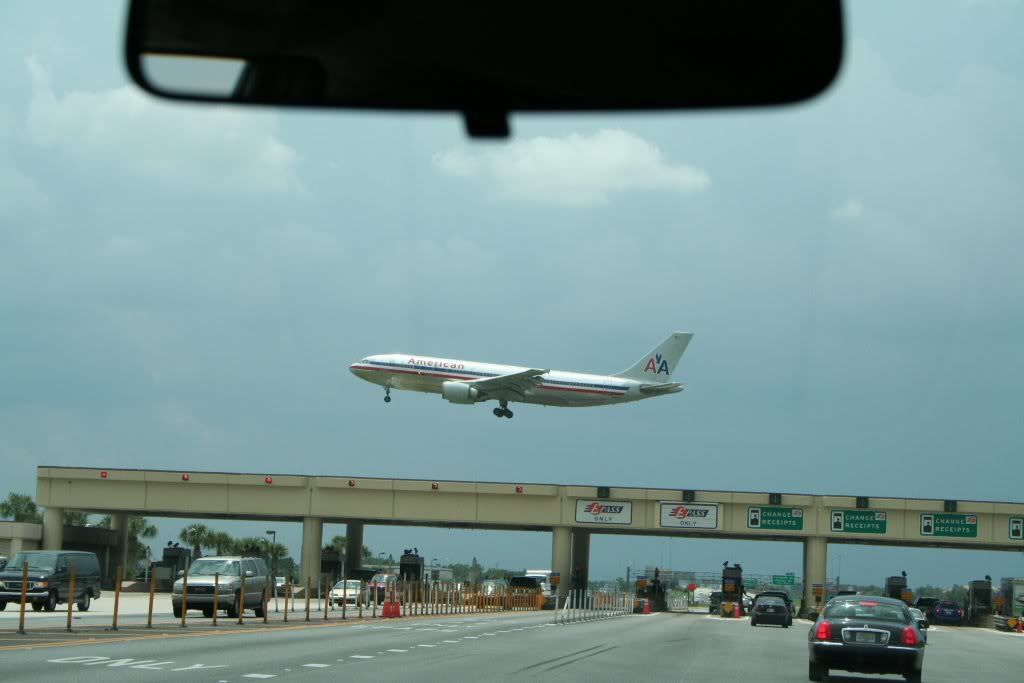 Goodbye to the airport for 7 days…
Here's a couple of shots from the vacation:
Captain Jack Sparrow was added to the Pirates of the Caribbean ride: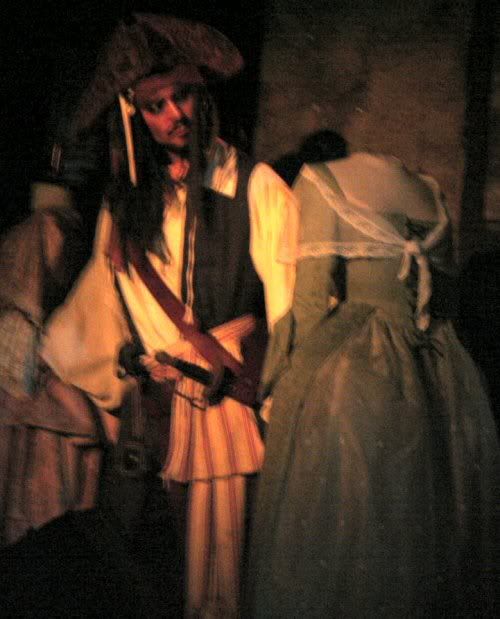 Also in POTC, Davy Jones' image is reflected onto the fog ahead of you before you pass through it (a really cool effect!):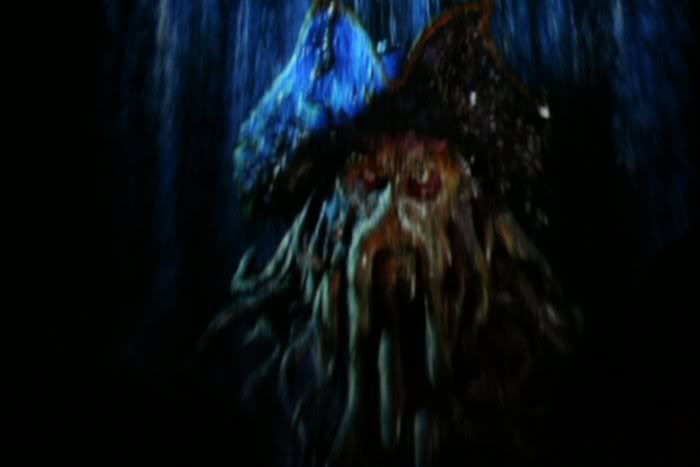 Fireworks at the Magic Kingdom: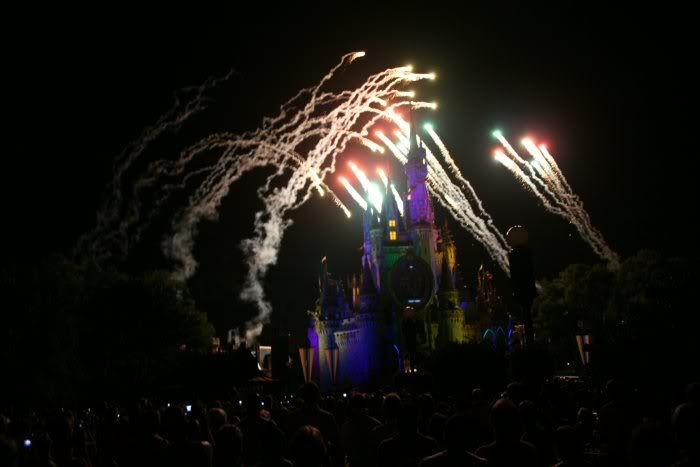 A week after arriving, it's back to MCO to come home. We get back to the rental car garage around 12:30. About 10 minutes later, we're at the check in counters. It takes about 2 minutes for a kiosk to open up. The line for AA is very long next door. They've split the AA check in areas into two. To the right of CO is a small check in area for DFW pax, where the TW desk used to be. To the left of CO is the rest of the AA flights, and there's quite a line. Security takes about 12 minutes to get through. But first I get a few landside pics. The Hyatt atrium on the east side: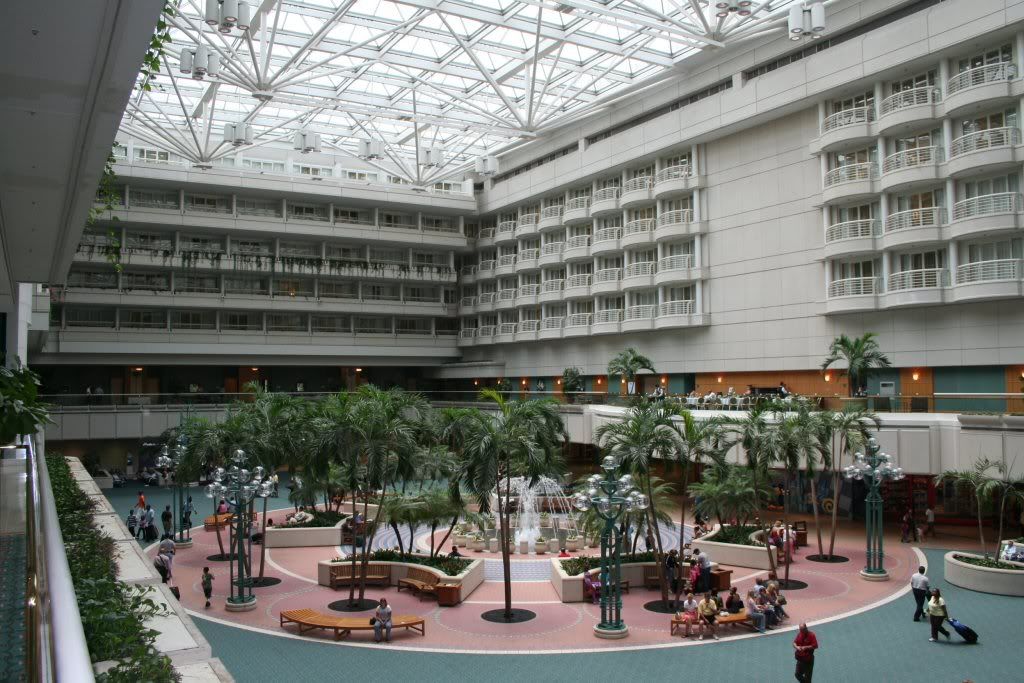 The departure boards on the west side: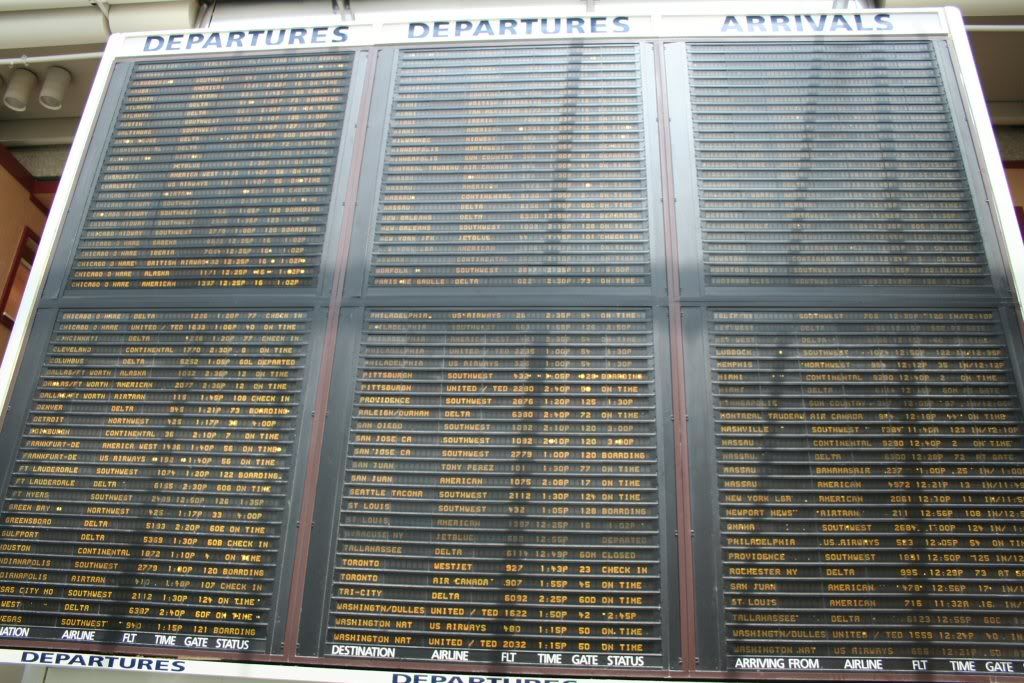 On the airside, there's some activity. On the international/charter pier, there's a WestJet 73G preparing to push.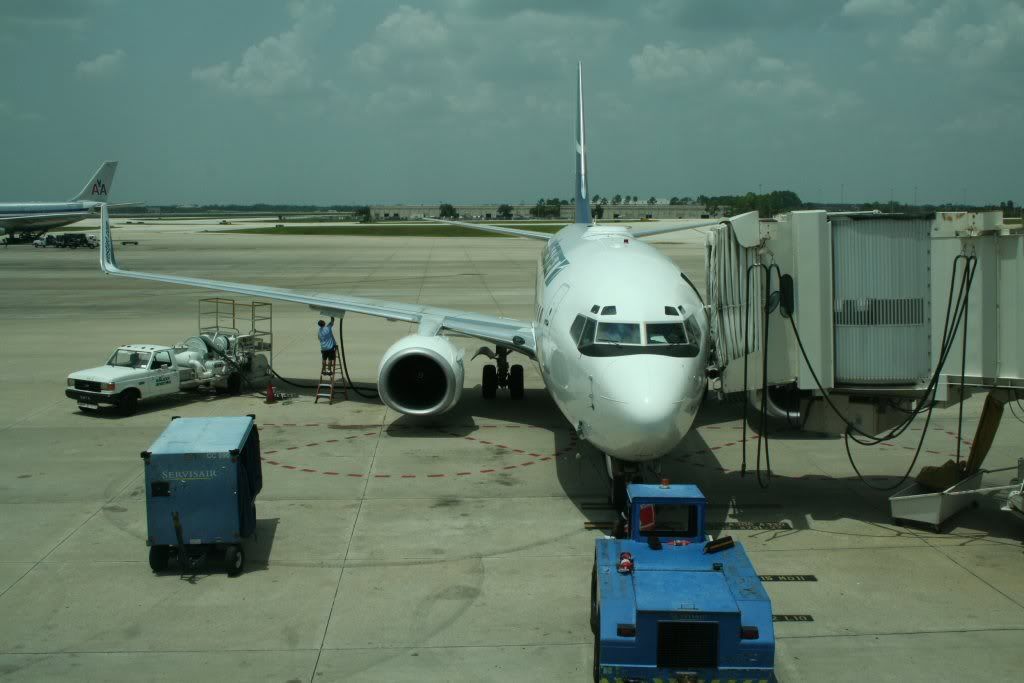 On the American pier, there's a Rolls Royce 757 and an AB6 boarding. I think there's also a Mad Dog on the corner.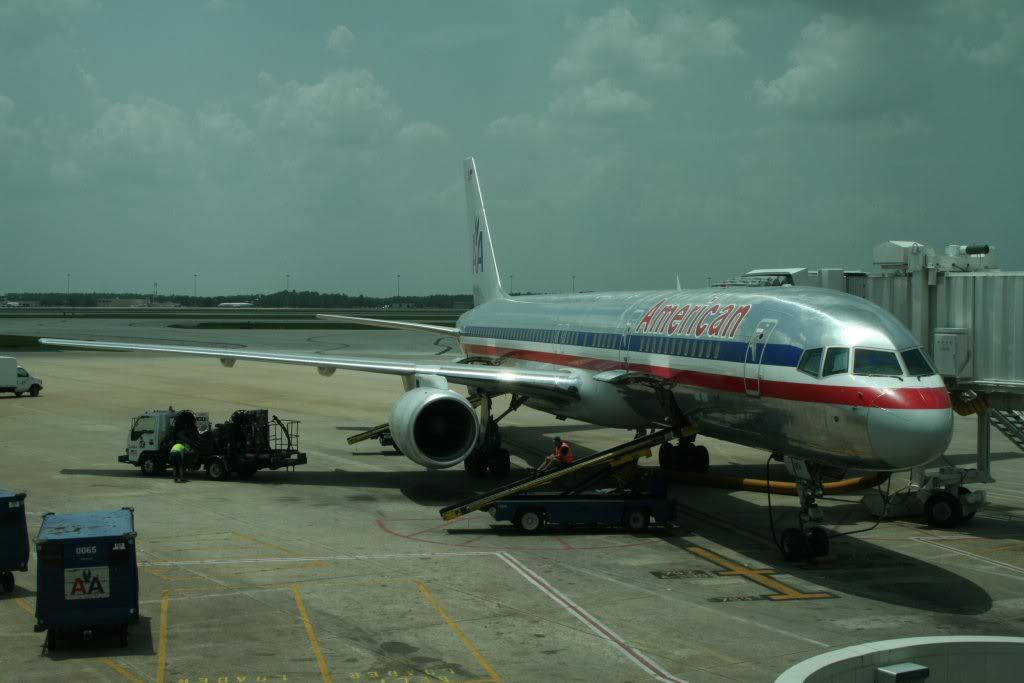 In the background, I saw there was a plane parked at our departure gate. I looked at the reg, it was ship 301. The oldest plane in service with CO today (delivered 6/1985).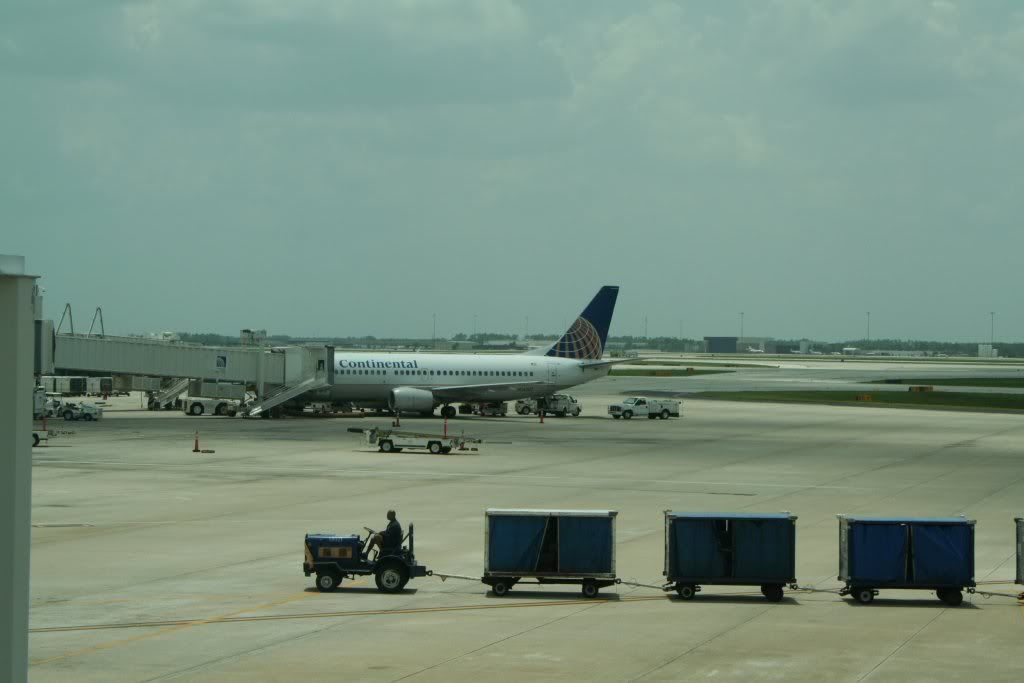 It's 2:00 now, boarding time, so I make my way down to the departure gate. Gate 4 is idle, and I was moved to take a picture: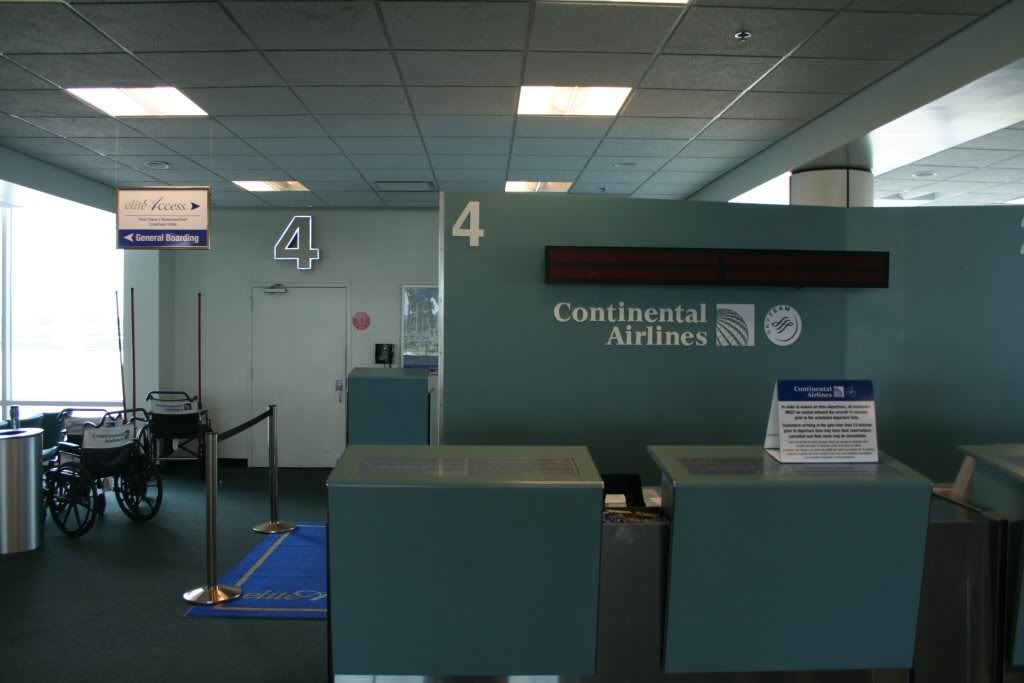 Once again, I have 20F with the rest of the family ahead of me in 19. This plane is noticeably more beaten up in the interior. This plane had seen better days, in particular the overhead bins. From the time I enter the jetway to when I reach my seat, a 739 from IAH has occupied gate 9 beside us. Gate 7 is boarding an EWR flight.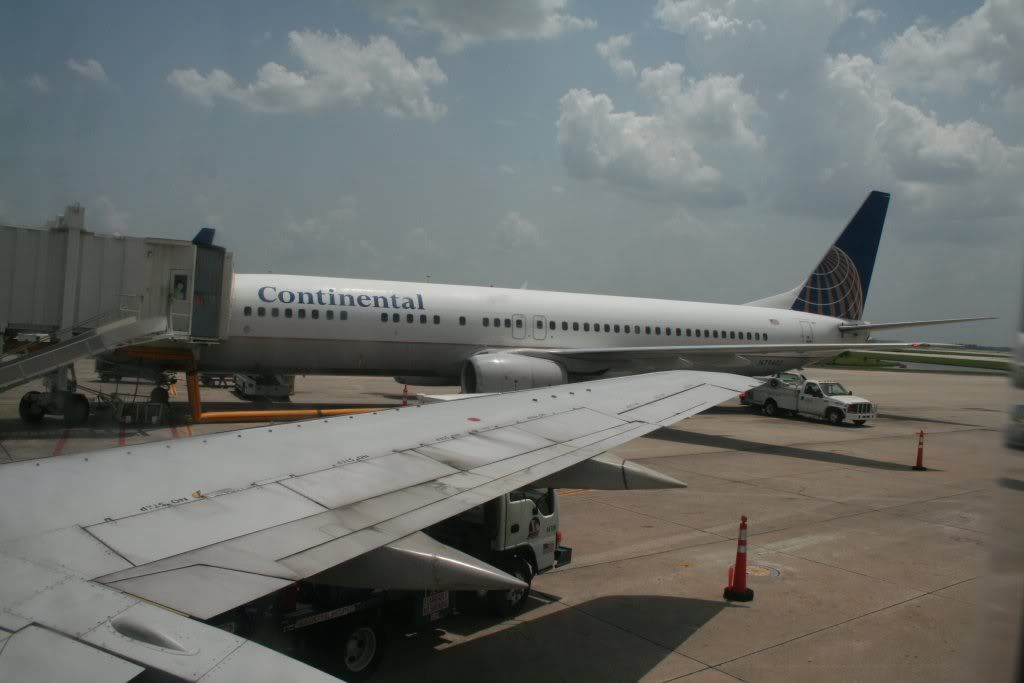 We push on time. The captain informs us of our flight path. After taking off to the south, we'll immediately bank a little west then we'll turn north over Walt Disney World. We'll fly over Jacksonville, Augusta, and Charleston before approaching CLE.
August 3, 2006
Continental Airlines Flight 1770
Boeing 737-3T0
N16301
Depart: 2:30 PM
Arrive: 5:02 PM
Gates: 8, C17
Runways: 18L, 24L
Announced flight time: 2:01
On engine startup, it seemed like #2 took a little longer and was a little noisier than usual. We take off behind a US 737 if I recall. As the captain said, we turned north above the Disney property, with an excellent overview of Epcot. Then we enter some gathering cumulus clouds on our way up to 35,000.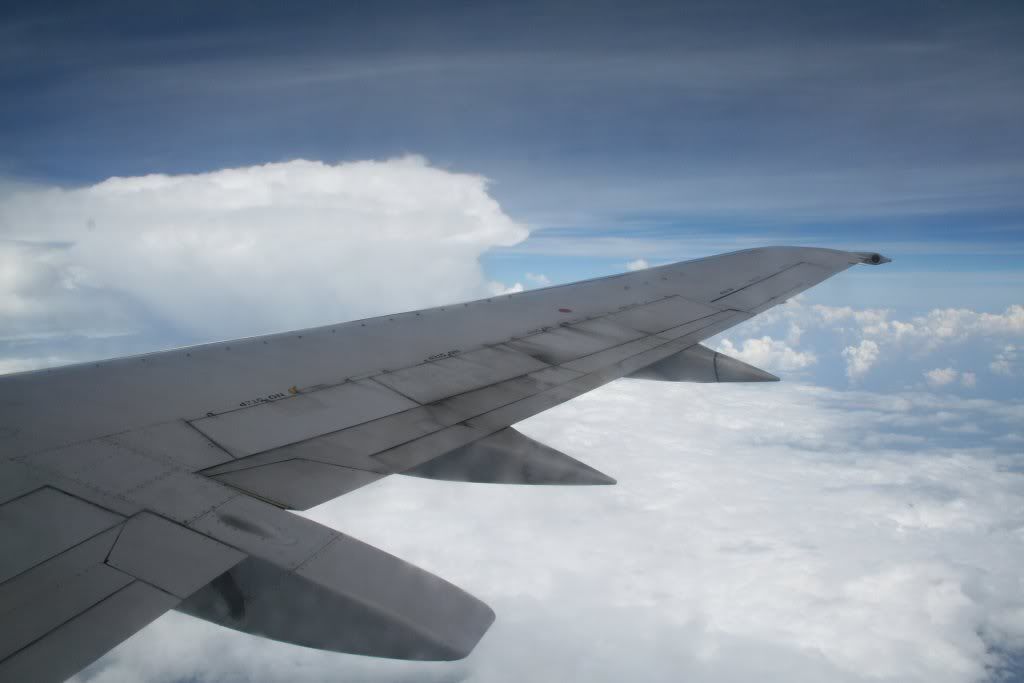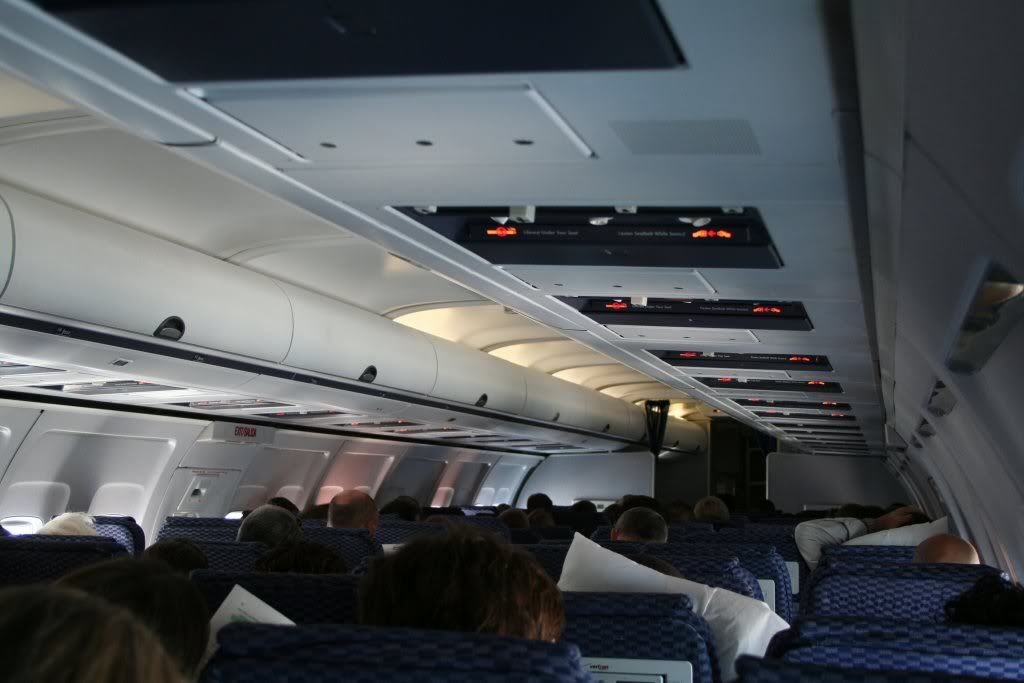 Since our flight didn't fall under a "meal time" the service consists of pretzels and 2 drink runs.
The rest of the flight is uneventful. It takes just over 2 hours of airtime to get us back to CLE. We approach from the east side up to Lake Erie, then turn southwest to line up for 24L as we passed BKL and Browns Stadium. As we land on 24L, there's a CO 738 with winglets and an ERJ waiting to depart 24R.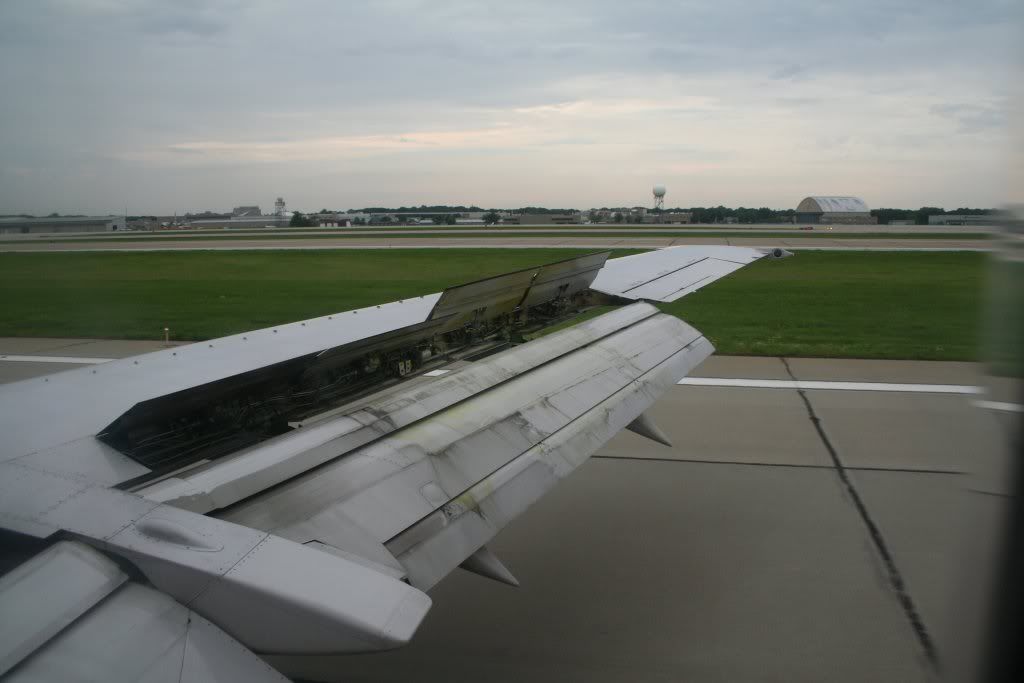 We use almost 8000 feet of the runway before turning off. As we taxied to the end of the C concourse I scan the south ramp around the IX Center for the Midwest DC9 that's been here for years. And who would have guessed, it finally left between the time I left CLE last week and when I get home.
http://www.airliners.net/discussions...eneral_aviation/read.main/2917035/
We pull into gate C17 almost 15 minutes early beside another 733 at C18.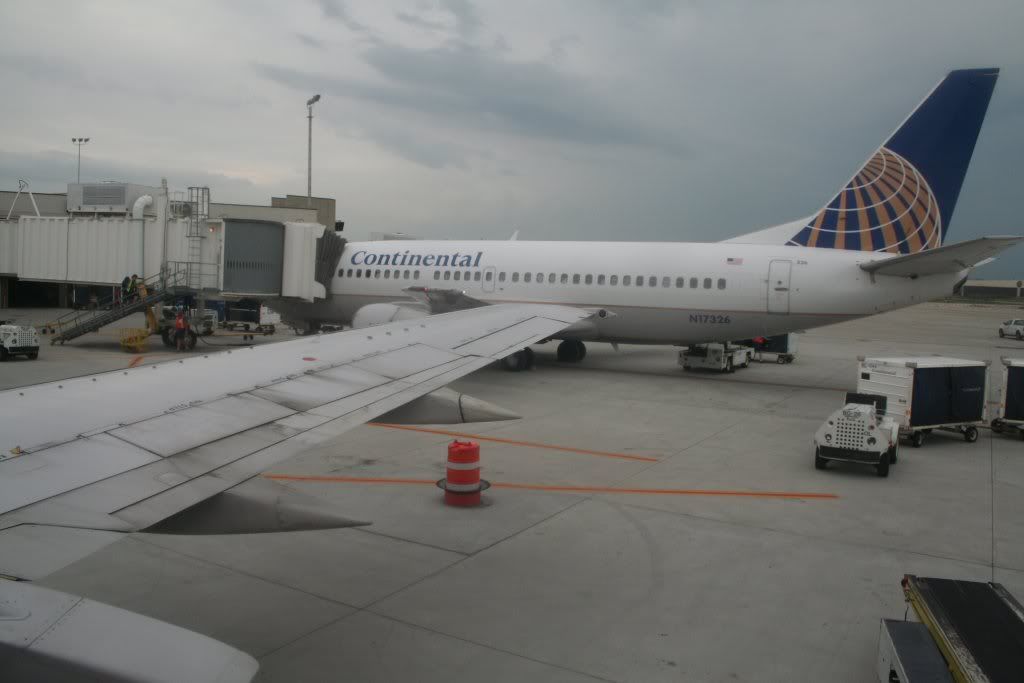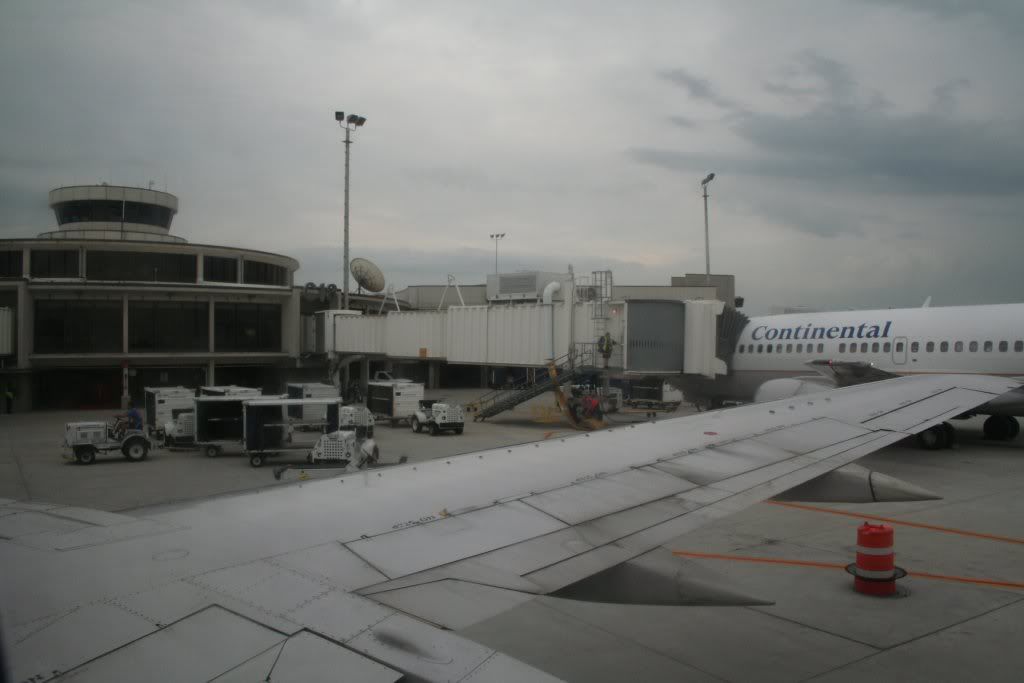 I like C17. It's a long jetway that joins C16 before connecting to the terminal. Our plane is now heading out to DEN at 5:50. There's a 757 winglet-fitted at C3 delayed, going to EWR. There were a few other CLE delays this day, CO66 to LGW didn't leave until after 11:00 PM, scheduled 7:00. We go to bag claim carousel 8 and thus ends another trip.
Thanks for reading my trip! Next report: CLE-ATL-PHX on EV/DL (Ex-Song!) in 2 weeks.