My trip at MSP was an overnight thing. The first day, I went to Mall of America. I wasn't that impressed. The only thing that sets it apart from the rest is that there's an amusement park and an aquarium. You get tired after three hours of just walking in a circle. The following day I just spent it walking around downtown MSP before heading back to the airport.
August 2, 2006
MSP-MDW
Flight #3582 (operated by Mesaba)
RJ85 N523XJ
Depart: 5:06pm
Arrive: 6:43pm
Once again at MSP I used the NW check-in kiosk, which no one was using. I used the ones that are near the Icelandair check-in counters. My flight today would be departing from gate C20. I had 1.5hrs until my flight would depart. I decided to walk around and explore NW's MSP hub. I noticed that MSP has a lot of 757 and A319/320 flights compared to DTW. Boarding was started around 440pm. Today the flight was 100% full. There were a few stand by passengers waiting to know their fate if they would be coming with us or staying.
At gate C20 waiting for push back. The CRJ next to us going to OMA.
Once push back was done we head towards runway 30R for our departure on this sunny afternoon. Picture holding short of 30R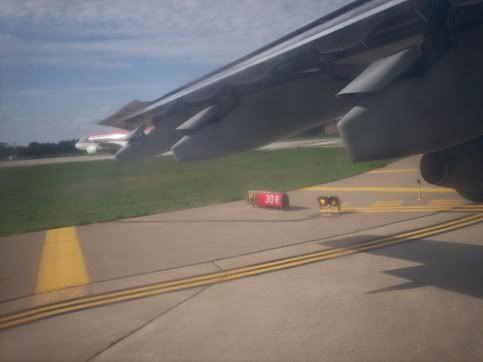 Turning onto 30R.
Taking off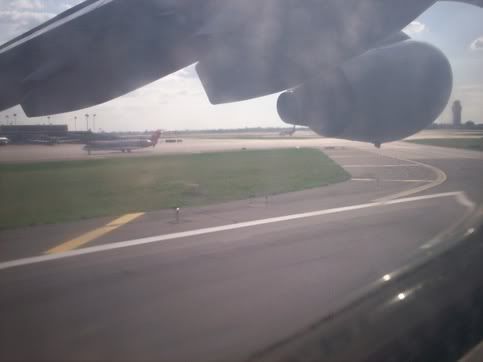 Once we were at cruise level the in-flight service began. I again asked for some apple juice and this time I got the whole can.
Somewhere over Northwestern Illinois. This nice puffy looking cloud would later dump a thunderstorm over Chicago.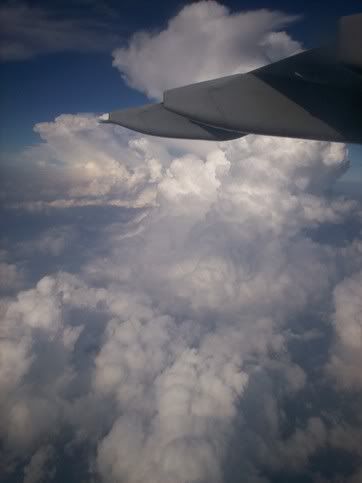 On descent South of Chicago. Does anyone know what airport this is? We were heading east when I took that picture.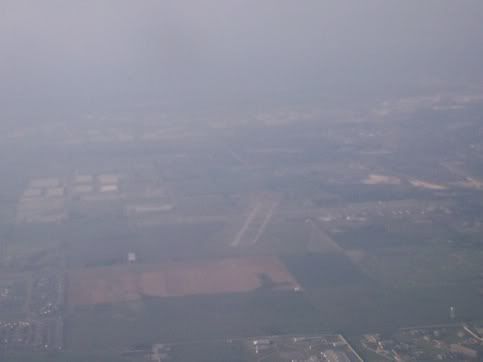 Doing a right turn over the southside of Chicago.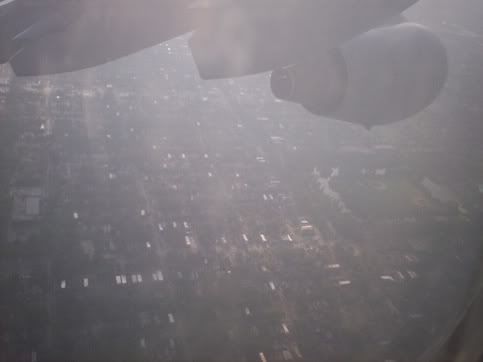 Turning onto 22L for landing. My house is somewhere on the upper left corner.
Lined up with 22L and getting there fast. At one point we were raising along with the "L" train but we won. The bridge you see are the "L" tracks.
Landing on 22L. This was one of the smoothest landings I have ever experienced. This landing was not the face smashing type that you usually get when you land at MDW. I was waiting for it, but it never arrived.
Between concourses A and B. We are following the ATA 757 going to gate A3 arriving from GDL.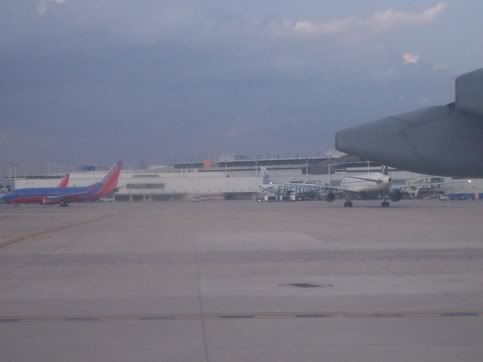 Arriving at gate A5, ATA 752 from GDL at A3.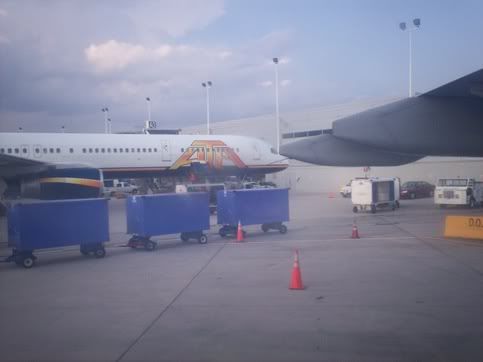 My ride from MSP, resting before heading back home to MSP.
I fell in love with the RJ, nice aircraft. It rides smooth. The seats are wider than that of the DC9s, and more leg room from what I noticed.
Overall I had a good experience with NW and hope to fly them again soon. Maybe a 757 flight with them into MDW, or taking their 753 to wherever they fly.
Thank you for reading my TR.