Hi everyone, this is my second report, this trip happened last year, but i thought it was interesting enough to share.
The backstory.
My family owns a machine shop in cuyahoga falls, ohio. We are lucky enough to have a wonderful neighbor in our industrial park. He has a plastic injection molding plant, and is an aviation enthusiast.
He owns a mooney bravo that he keeps at akron-fulton airport, and an MD-500 helicopter that he stores in a hanger at his plant.
We have become good friends with him, and he invited my father brother and i to go to put in bay for the afternoon.
Here is the bird in the hangar.
Here is a short video of the takeoff taken by my mother.
I got to sit up front on the way up, which includes a set of controls, which he let me try during the flight. He controlled the collective, and the tail rotor, but he let me use the stick. I told him ididnt know how to fly, and he said "It's easy, push forward, and the houses get bigger, pull back, the houses get smaller!"
i tried for awhile, but i didnt have the touch, so he took over again!
here are some shots of the ride
Me in the 2nd pilots seat, should have brought some shades!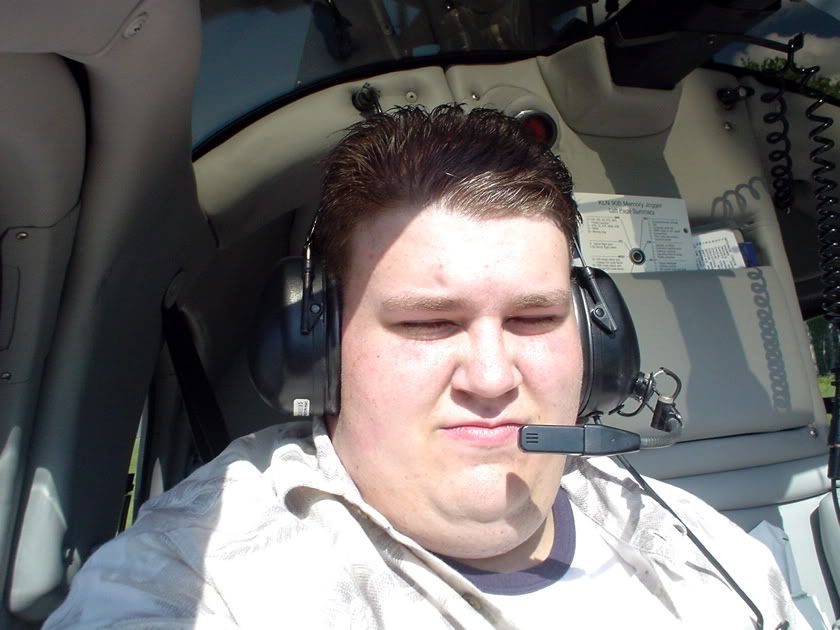 Over northwest ohio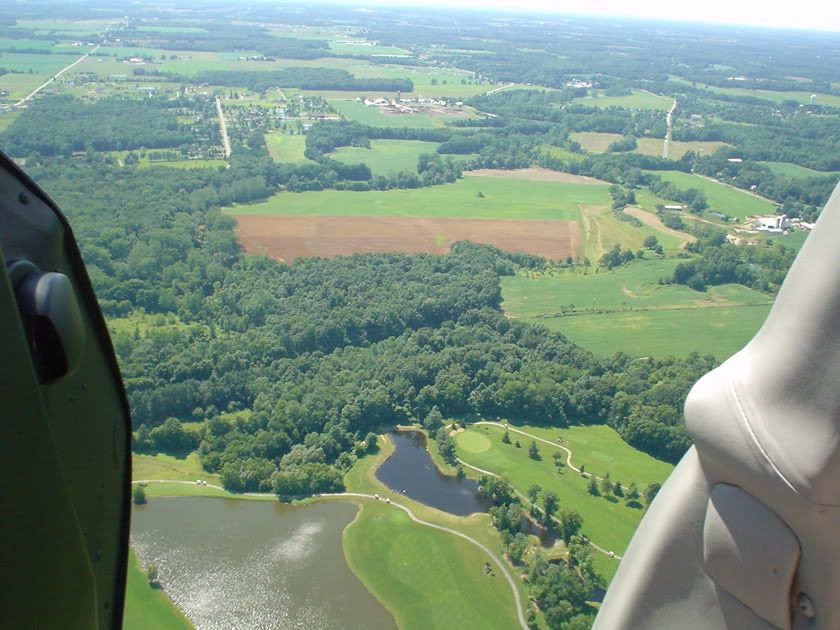 Cedar point, in sandusky, the best amusement park in the world couldn't compete with this ride!
the flight took about 50 minutes, and we caught some great scenery on the way
We landed at put in bay airport, the code is 3W2. It was a nice approach, and a smooth landing. Helicopters are great to ride in, and we landed on a patch of grass off the taxiway.
here is a site with info on put in bay airport.
http://www.putinbay.com/airport.htm
we bummed around the island on a golf cart for awhile, it is really a great little culture up there.
a few shots from the island itself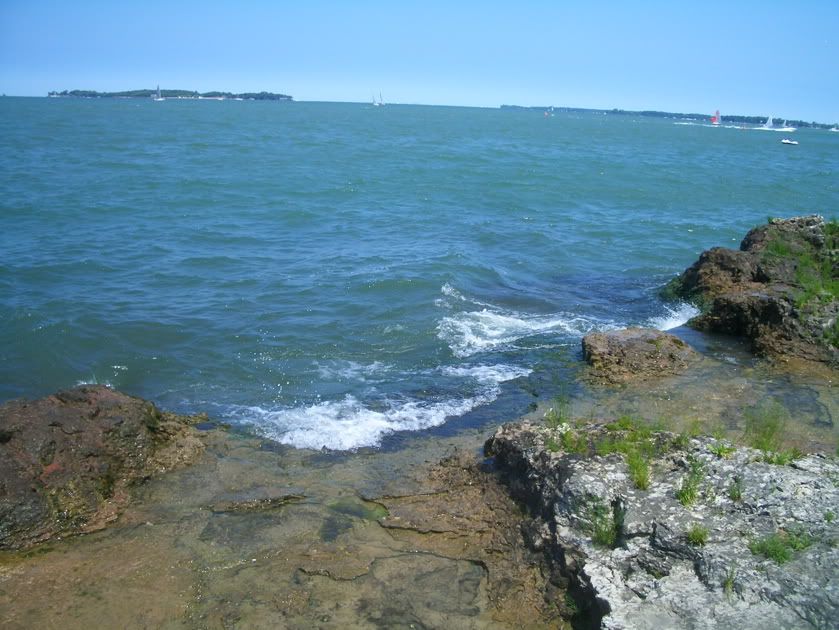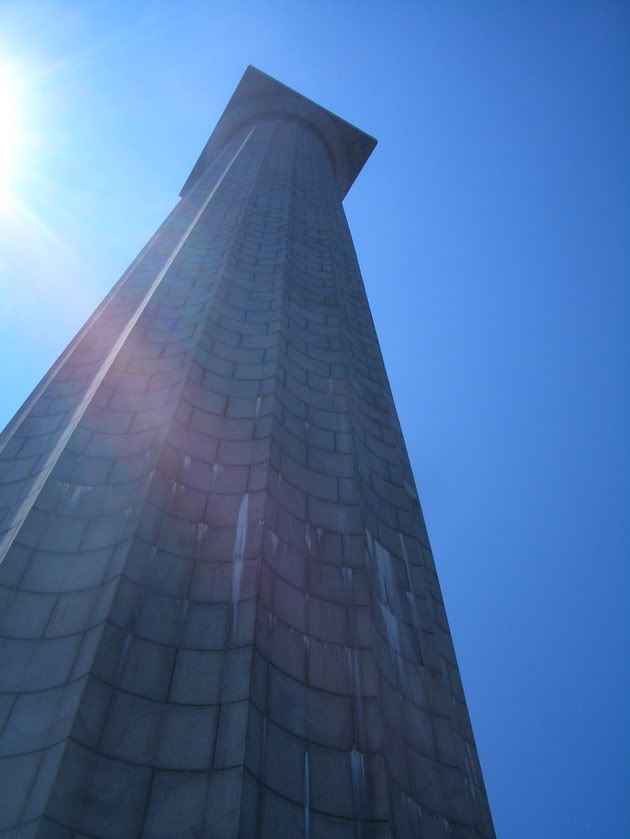 After a long day, some lobster bisque, some ice cream, and a little shopping, we headed back to the chopper. we needed to wait for a life-flight chopper to leave the island before we could, as there are limited medical facilities on the island.
here are some shots from the ride home
3 more views of cedar point.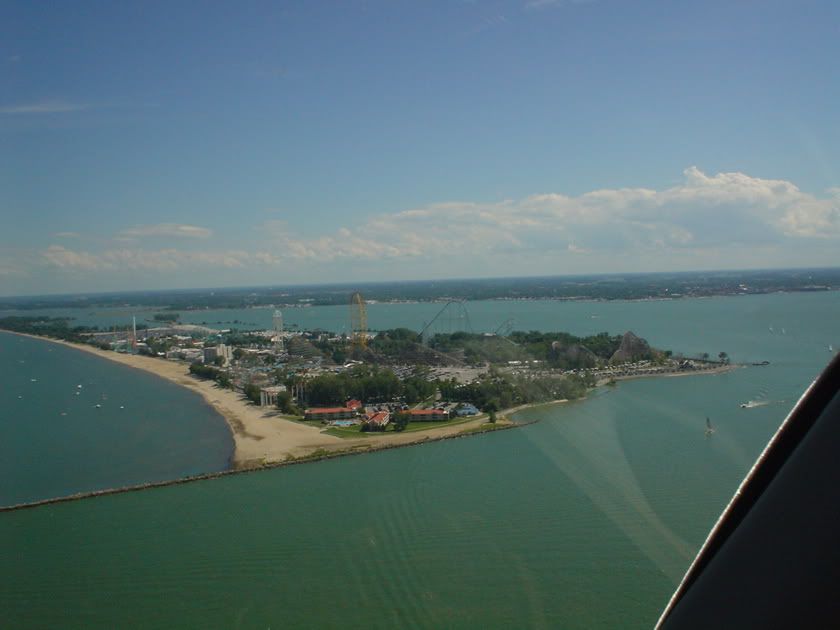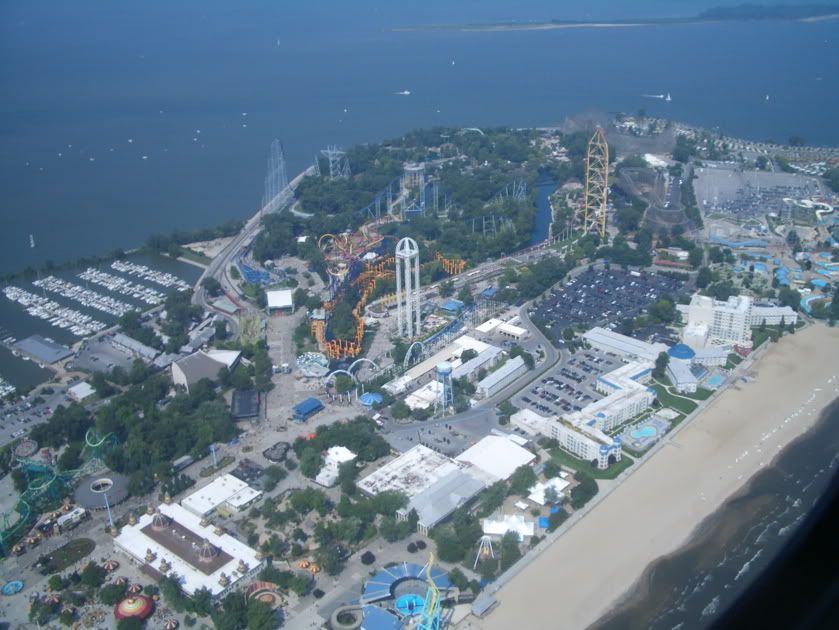 the ride home seemed to go a bit quicker, just over 40 minutes, as we had the wind with us. we started to recognize our landmarks, and the GPS guided us home.
here is my with our pilot ted.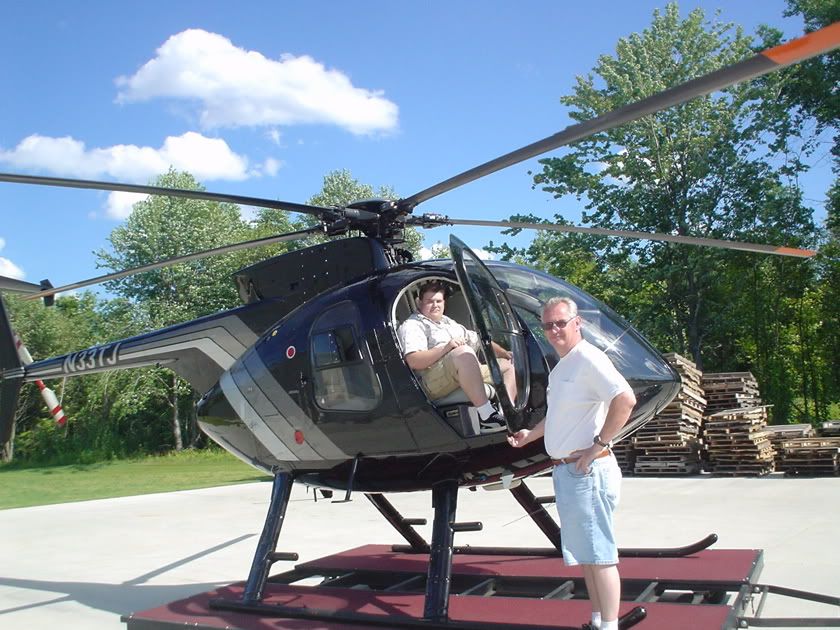 sorry it isnt more detailed, i just wanted to let some people in on the joys of having a helicopter pilot for a neighbor!