When we last heard from our illicit hero, I'd just stepped into the terminal at SFO for the first time in ~20 years and had my face pressed against the glass on the concourse like a fat kid in a bakery window.
My friend, the Express Jet F/O, said he'd meet me in the baggage claim in 20 minutes, as he lives just a couple of miles away. Super. I'll wander on this side of security for a bit and check out some more aircraft I don't normally see. I took my time getting to the baggage claim, not moving much faster than a "mosey." I'm a Texan, so I can mosey with the best of 'em. Exiting security, I noticed the new GE "puffer" chamber that detects trace amounts of explosives after bombarding the occupant with a blast of air. It was set-up in the secondary screening area for folks who don't cut the mustard in the primary screening. I wondered if the tertiary screening involved gynocological gloves and lube.
Due to my dallying, the carousel was already spitting out my flight's baggage. As I surveyed my former traveling companions, I noticed a fellow a few feet away who picked-up nearly every bag, checked the tag and tossed it back on the carousel with a thud. I moved to the other side of him so that he might live to see the sunset. Had he casually thrown
my
suitcase back on the carousel, I'd likely punt him in the groin and stuff him in a trash bin. My suitcase had - barring a shopping spree by rampers or TSA - my D70, Bigma and a couple of smaller glass not accustomed to being manhandled. Out came my bag and I noted with discomfort that the hot pink zip tie I'd secured my bag with was gone. *Whew* Everything was still there and in one piece! It had obviously been tossed and I noticed they'd gone into my toiletries pouch to inspect my Sonicare toothbrush. Whatever blows their dress up, I guess. I reminded myself that secure air travel is their sandbox and if I want to play, I gotta put up with their shenanigans. Twenty minutes came and went and I found myself alone in the claim area; my fellow travelers having already collected their bags and departed. I was beginning to be concerned as my friend had yet to arrive, but then he called and said he'd come in from the wrong entrance and was working his way toward the Contintneal claim area. A pilot, lost in his home airport. I don't know if that means SFO is confusing, or if his navigational skills need freshening. He finally found me and we set off on an excursion to find his 4Runner. After half an hour of dragging my bag, we located his ride on the geographically-opposite side of SFO. We went so far, it might actually have been SJC's parking lot.
After a stop at his place in Burlingame to drop my bags, we headed-out for lunch and a few errands. Lunch was at In-N-Out and I had my first double-double, sans rabbit food and sauce. Good burger, but the fries, IMO, suck. I saved my receipt to remember my first In-N-Out experience and grabbed a few decals to slap on my truck when I got home. I made a mental note to get to LAX as soon as possible.
Then it was off to Costco to acquire some supplies for an Aviation Geek Cook-Out at Coyote Point. Around 1700, we made it to Coyote Point, which is a park just to the south and east of SFO. I was glad to have the Bigma, as aircraft on approach were in decent-enough range. Not long after our arrival, the In-N-Out burger began to exact its revenge on my gut and I felt the impending crisis mount behind my navel. Damn! It appeared I was about to have to overcome my absolute distaste for using public toilets. I was just about to the semi-enclosed restroom when I heard the symphony of a large, quad-engine approaching. Sure enough, I looked up and saw VS on approach. Damn, again! There was now a full-on nuclear war going on in my belly, but I'd never seen VS in person before. Thankfully, the park was largely unoccupied, so my cross-legged photography dance went unnoticed. Snapped a few of
Tubular Belle
and sprinted for the commode.
G-VHOT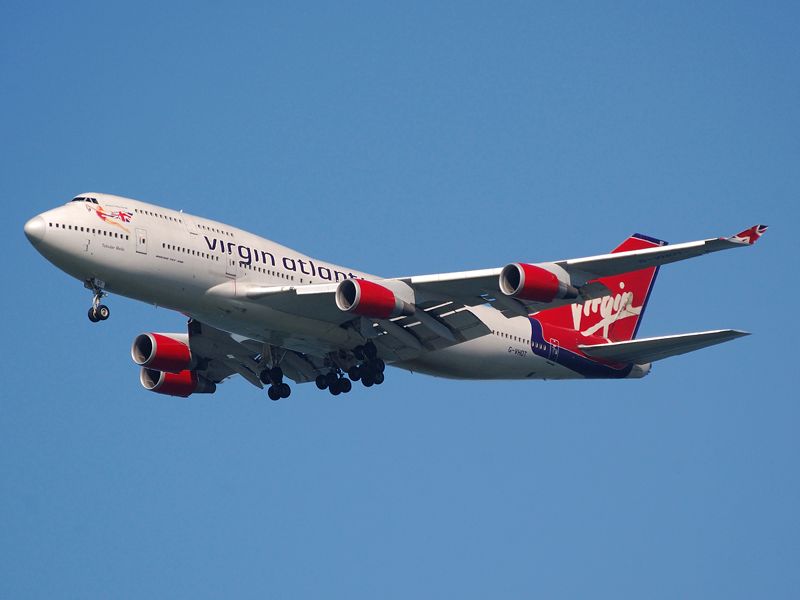 After the peace agreement between me and my gastrointestinal system was settled, I caught some carriers and aircraft I'd never seen in person and they kept coming in droves. I got what I think were some magnificent shots, especially in the evening light. Best of all was meeting a few friends from an on-line forum of aviation geeks and model collectors. We chowed on homemade chicken wings, burgers, beer and Patrón. Amid the bottles of ketchup and beer were scattered a few diecast models, including the up-coming BAe 146 and Super VC-10 samples from Jet-X. At 2000, a park ranger came by to kick us out, as the park was closing. With a belly full of beer and chicken wings (which oddly didn't twist my gut), I settled in and fell asleep, dreaming of 747 freighters and a ploethora of TED and UA Airbii.
B-16409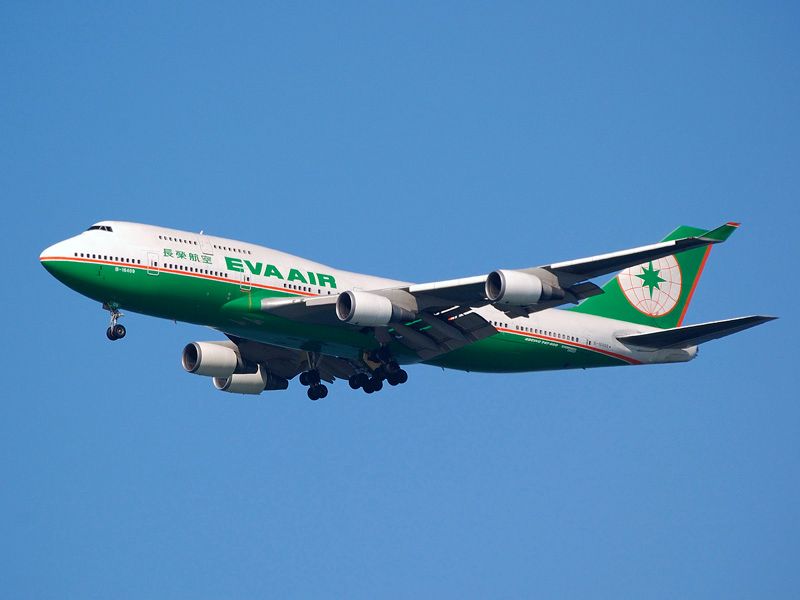 JA8193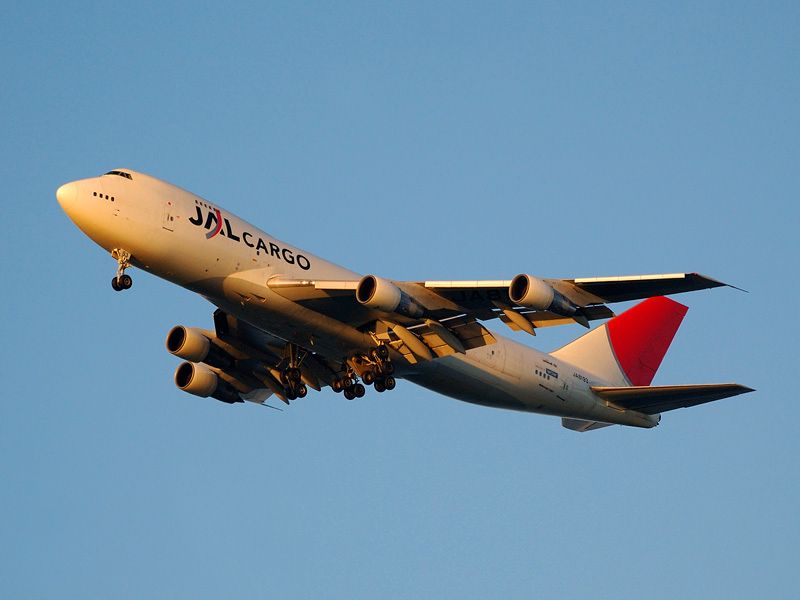 LX-GCV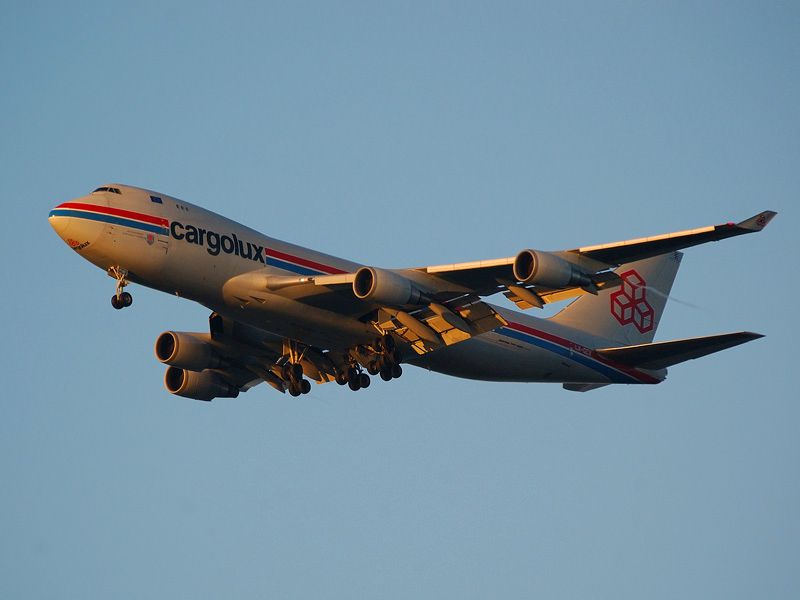 N486UA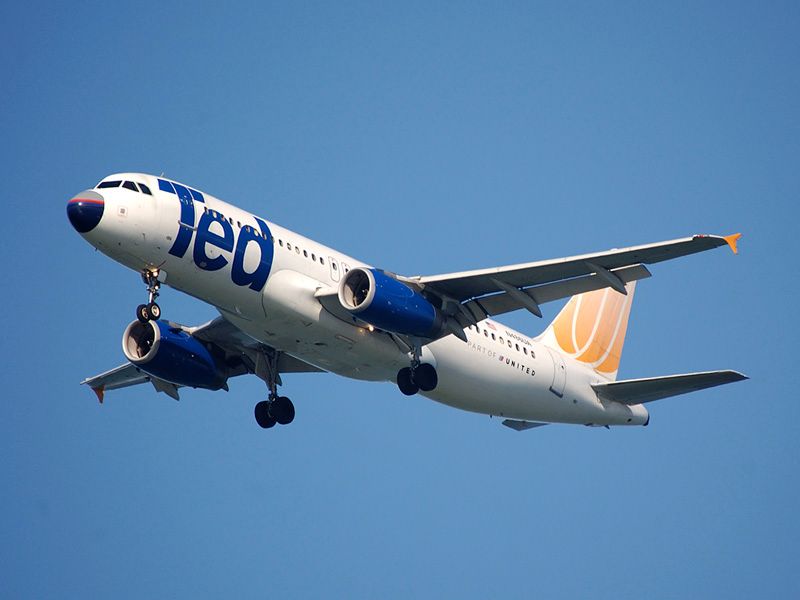 N1402A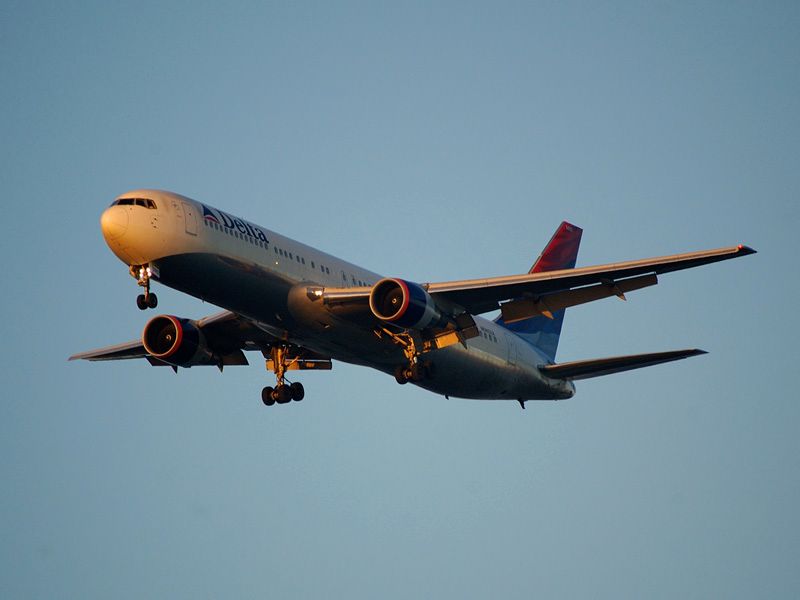 N825MH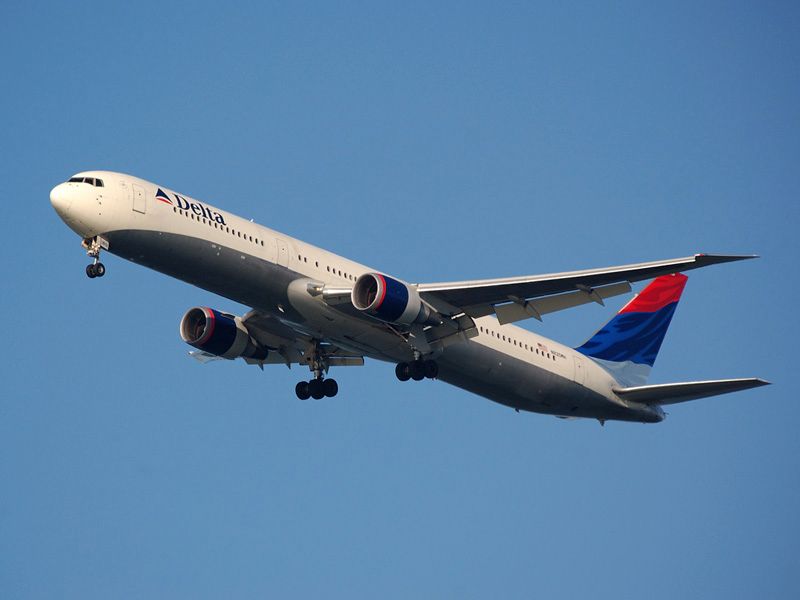 Saturday morning arrived with a dog snout to the face. My friend's 90 lb. smooth collie was in need of an ear rub and I looked like a sucker. Perhaps he'd called my house and spoken with my shepherd mix, who recommended my ear scratching skills. That was a mistake, because I then had 90 lbs of dog on my chest making noises that would get me banned from a Tijuana donkey show. After a shower to wash away the dog hair and general funk of a day's traveling, I was dressed and ready to hit the model show. First, a stop by the Hampton Inn for a free breakfast. Hey, we knew some guys staying there, so...
"Trade ya an ear rub for the secret hiding place where I put your shoe." Stupid dog.
At the show, we found the standard assortment of aviation dorks perusing tables laden with models, trinkets, memorabilia and other swag. The King of the Ultradorks was identifiable by his wearing of a purple Hughes Airwest jumpsuit. I tried not to breathe around him, as I feared it was contagious. I scored a couple hundred bucks worth of models and resisted the urge to pick-up t-shirts or travel posters. I met Jason Whitebird, of A.net fame, and we spent a little time chatting about his travels. About an hour in, I met up with a few friends to check out the spotting areas around the airport. First stop was In-N-Out where I was in awe of my spotting companions. My lone double-double paled in comparison to the $30 in artery-clogging burger and fries order placed by the other occupants in the car. Bonus: the brunette in the drive thru was hot!
The next few hours were spent at Bayfront Park (where I took many, many photographs of heat haze), a "secret" spot (the rental garage roof) where I took several pics of heat haze and some nice shots of a few outbound heavies), the terminal train (with its stupid tinted glass  
  ) and back to Bayfront.
G-BNLD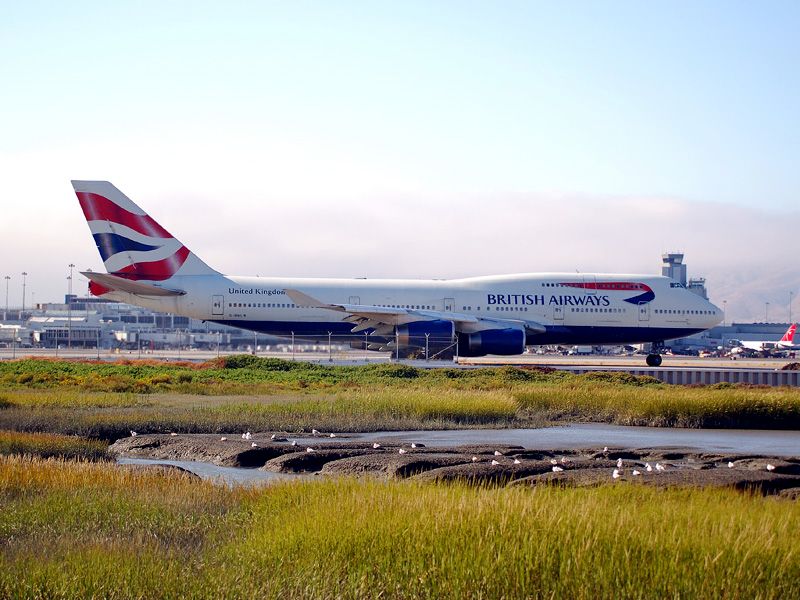 G-VFAB 'Lady Penelope' / 'Birthday Girl'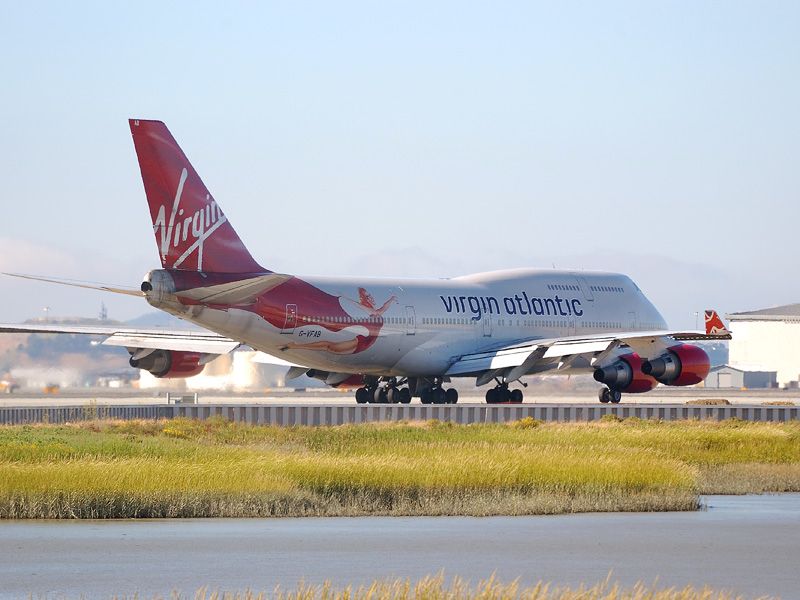 F-GITJ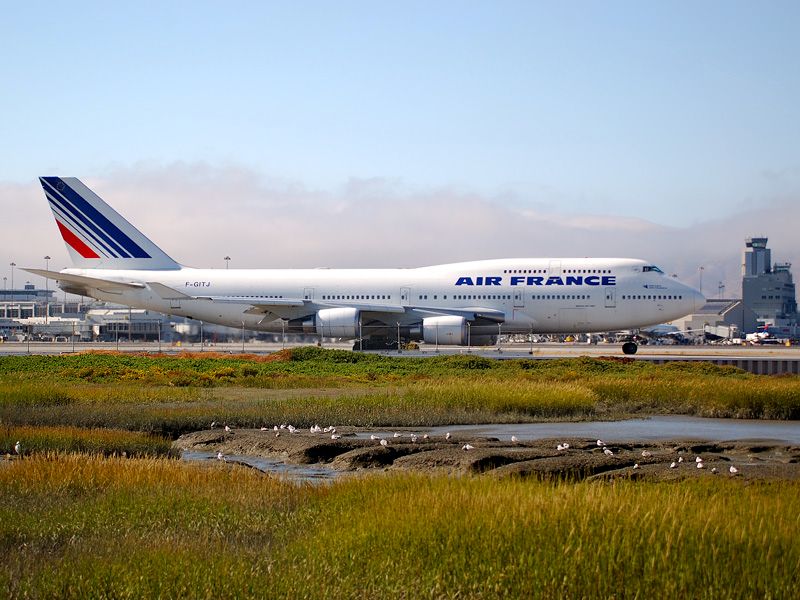 JA733A still has blue exhaust cones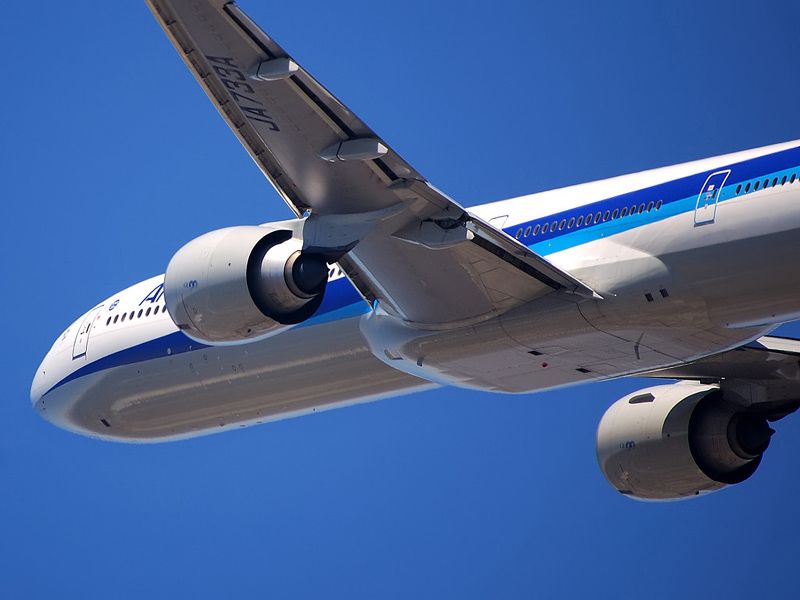 HL7531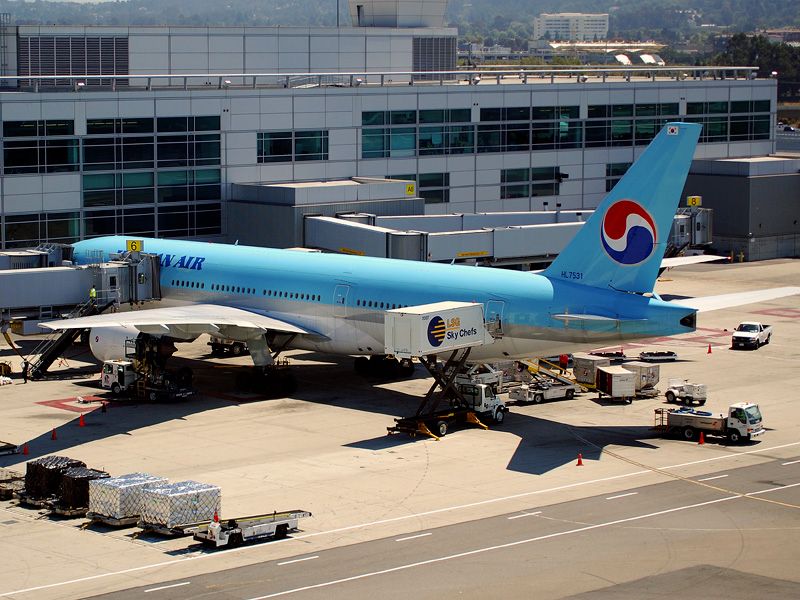 9V-SVN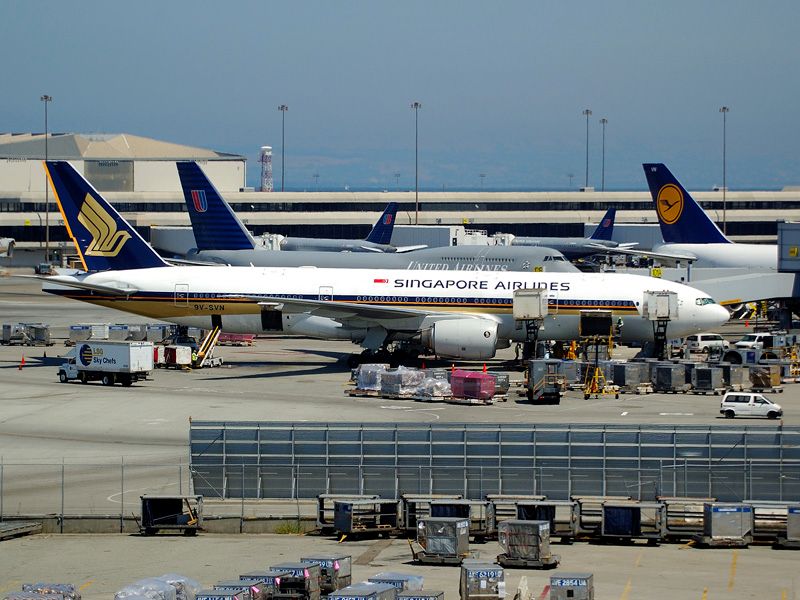 ZK-OKE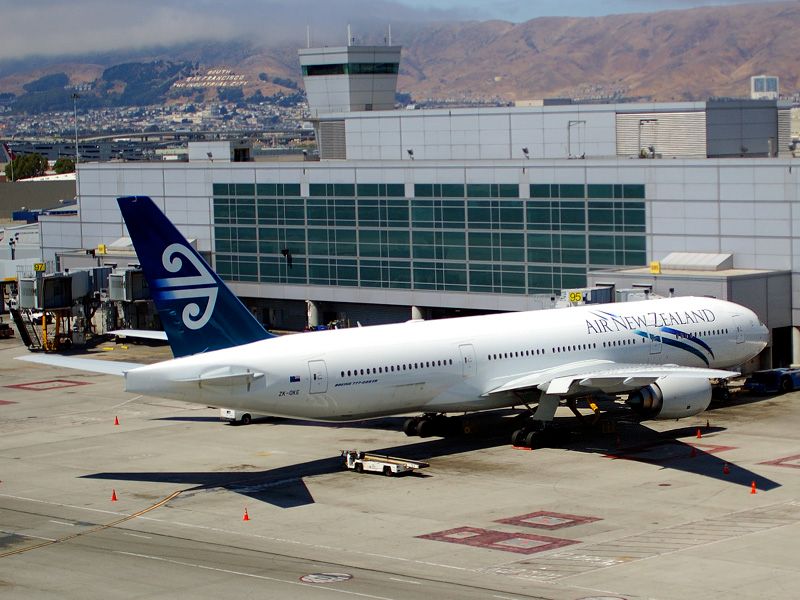 Gettin' some tail in SFO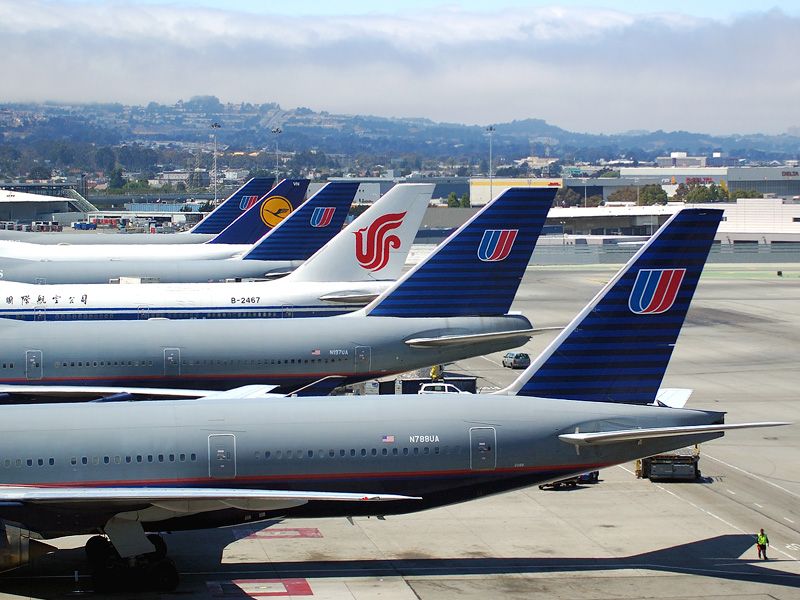 UA B772 leaves up outta here while a UA B744 comes all up in this ho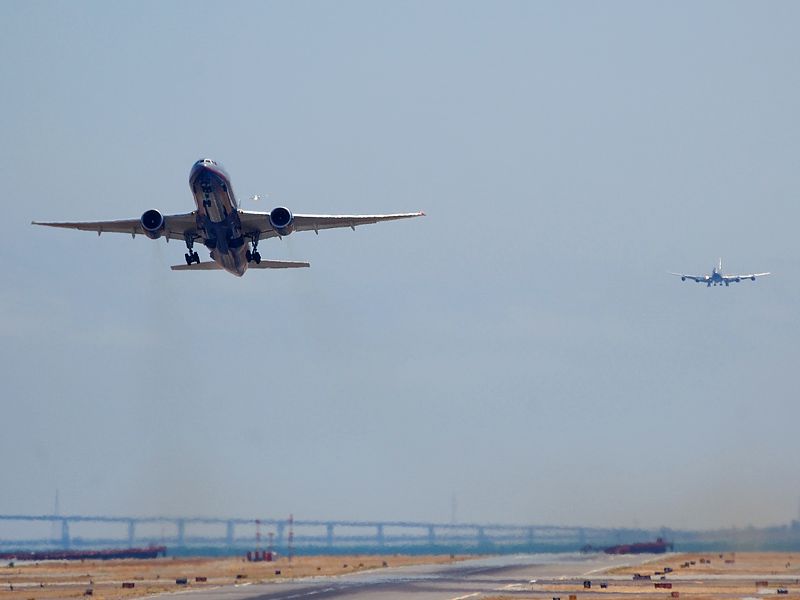 N187UA Appropriate reg # for a California flight, no? ("187" is the LAPD code for murder). Peep the n/c cowling on #4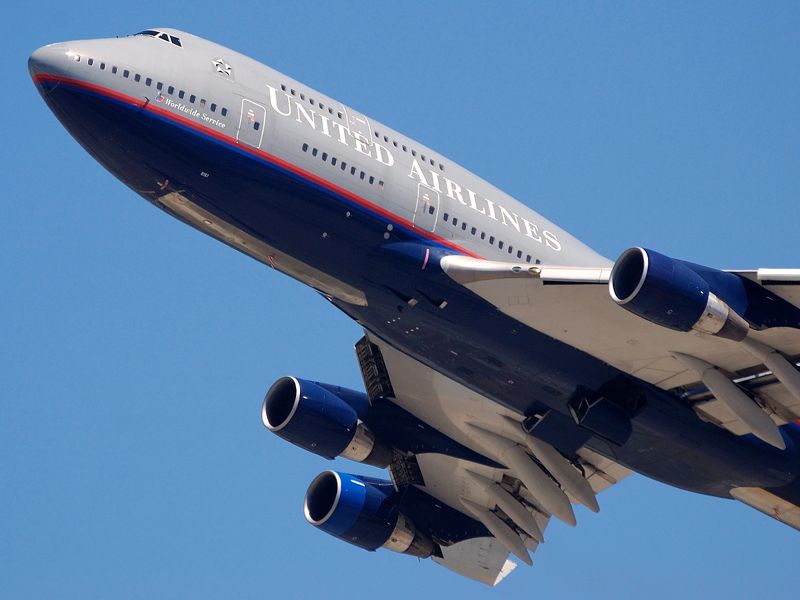 JA8074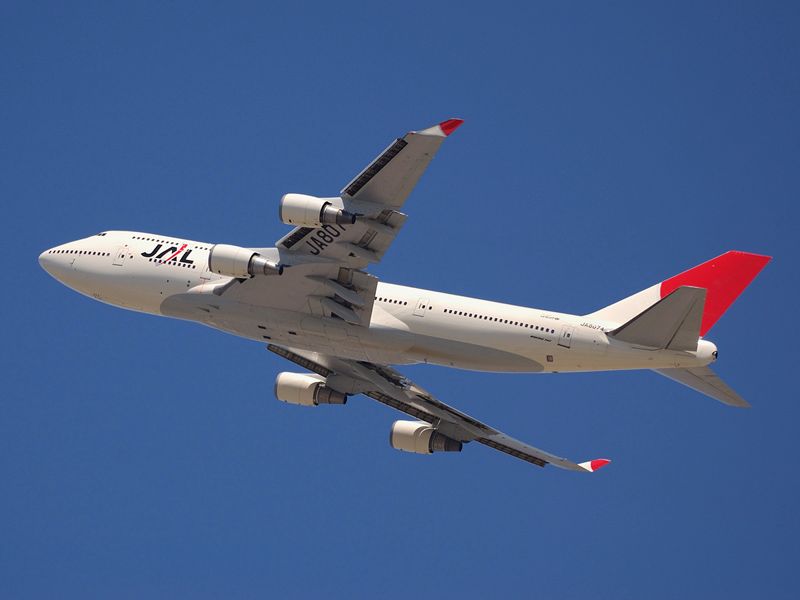 Part 3 shall be a short one (read: fewer pics) about my Stand-By Red-Eye back to IAH. Thanks for reading!
[Edited 2006-08-25 08:25:21]