Having ended our two week holiday around Florida and our Caribbean cruise on Carnival Glory we head back to MCO for our flight to IAH to get the connection home. But first, here are a brief few photos of the places we visited...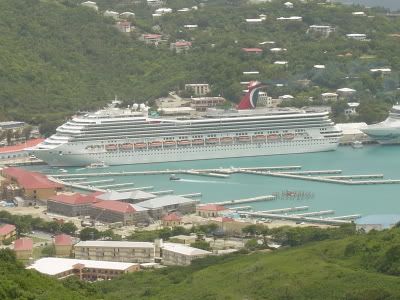 Our faithful steed, Carnival Glory, weighing in at 112,000 Tons!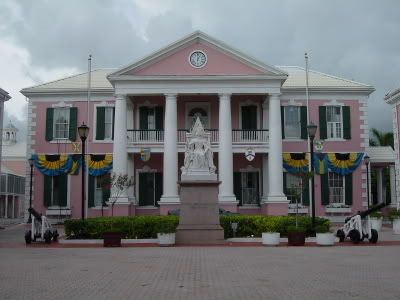 Nassau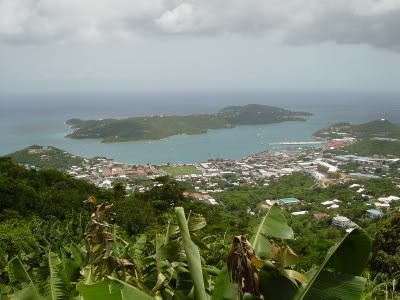 St. Thomas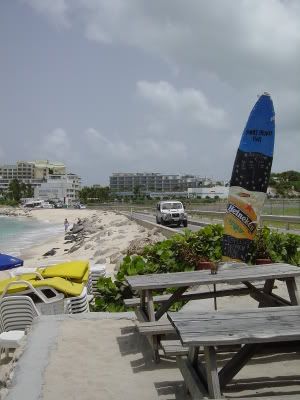 And the unforgettable Maho Beach! (Which is dead before 1330)
We head to Gate 8 (Sorry, I can't remember which terminal!) in one of MCO's four terminals. There was still another two hours until our flight departs, so I go for a walk around. The most interesting aircraft parked at this terminal was a Gulfstream International, heading for Freeport.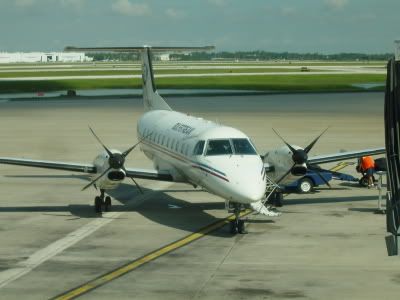 At one point, there were no aircraft at all in this terminal, and I noticed some very, very bored shopkeepers waiting for their next customers (Apparently from an AC flight due in at some point)
We wait and watch the traffic until our flight arrives, it turns out that the aircraft today is N31412, a -900!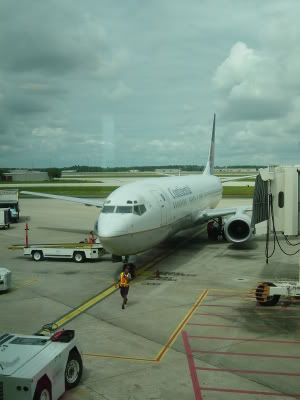 We board the aircraft and as we're on standby, have to wait behind. I am eventually allocated seat 28A, which suits me perfectly!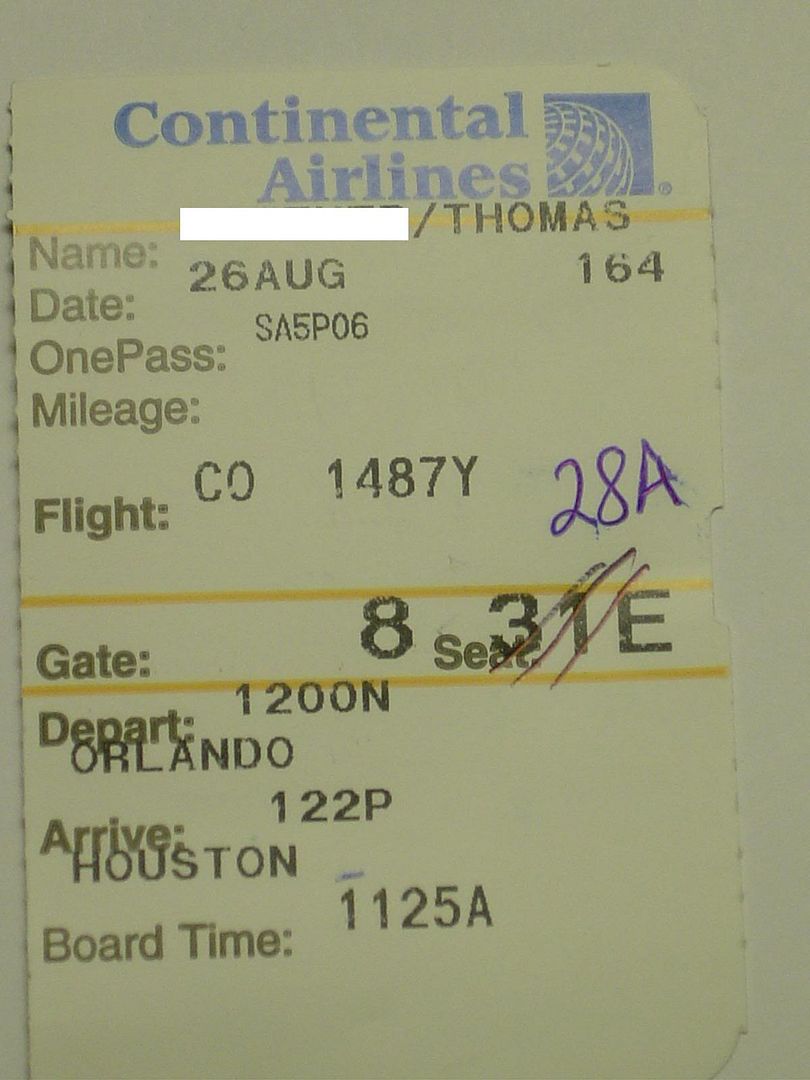 My boarding pass
I walk all the way to, what is practically, the very rear of the aircraft, and seat myself next to a couple from CA. One of which is unfortunately, 6' 5"!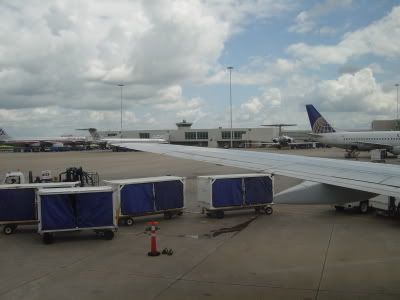 My view.
We soon pushback, about 30 minutes after scheduled departure time.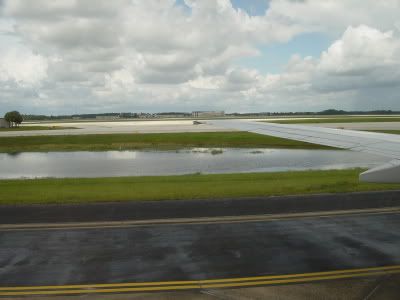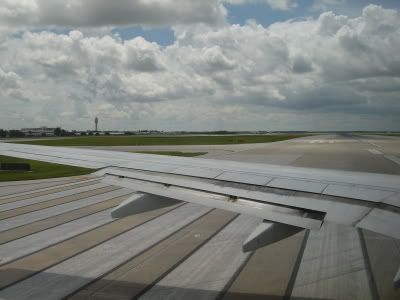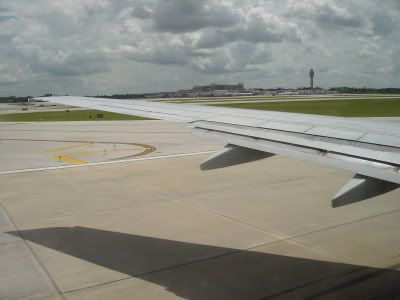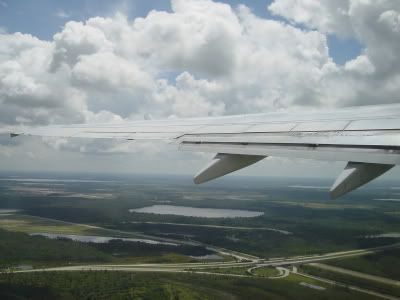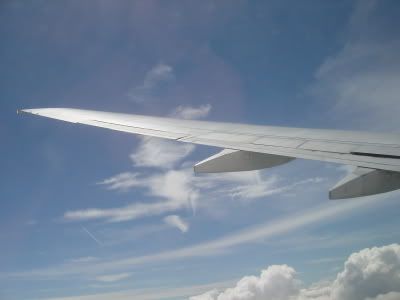 We climb to cruise altitude, which I believe was about FL370. FA's began the snack/beverage service. Just a small box with a turkey roll, crisps (Chips) and a Twix.
I choose a simple glass of water, with no ice. (That's one thing i noticed whilst in the US, you only really get 1/4 of your drink, the rest is ice!)
The FA's reminded me of the Adams family, and I had an uncontrollable urge to say "It's obviously illegal to smile on Continental?"
Legroom was no issue to me (5',4.5" is hardly tall!) so I had plenty of room to stretch.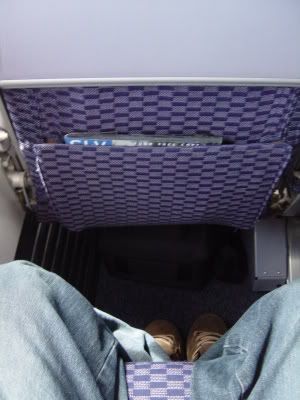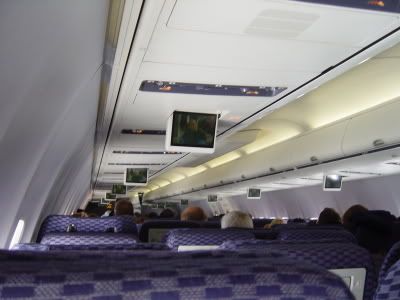 Cabin view, with some comedy on TV.
Cruise was good. Alot of turning was done to avoid some very large clouds!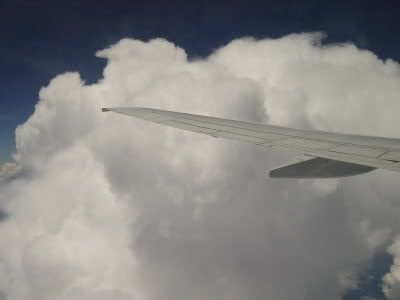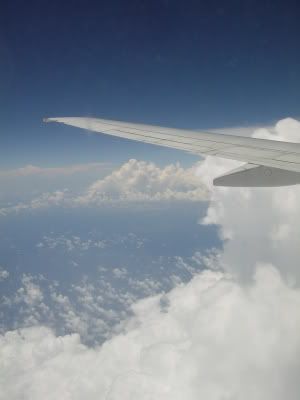 The flight began to drag on slightly but descent started not long after.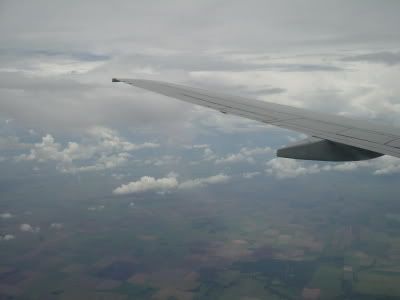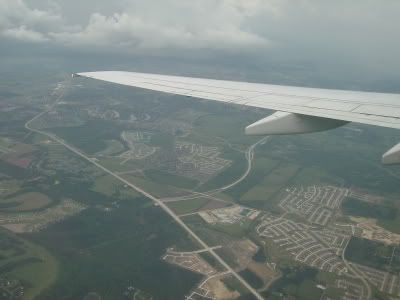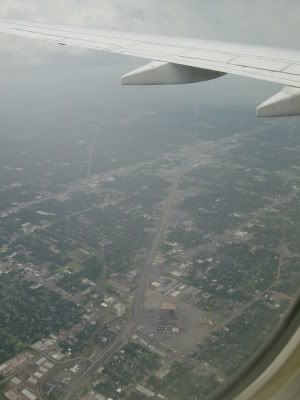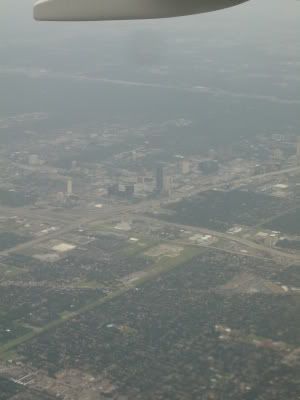 Houston City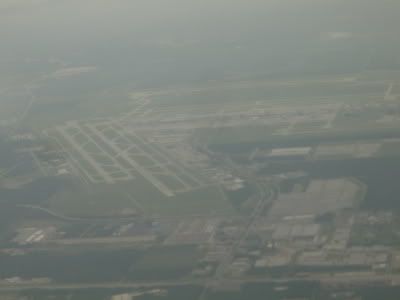 IAH (Reminds me of FS!)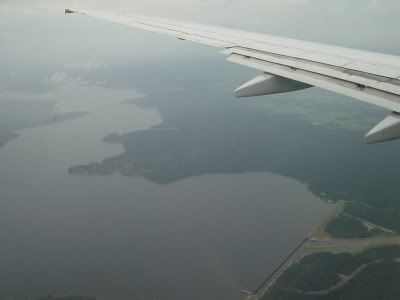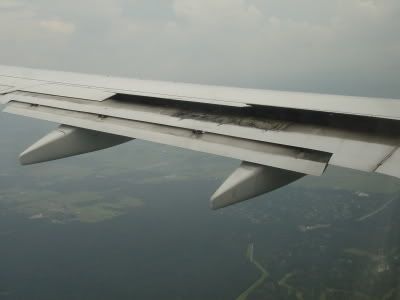 Some airbrake action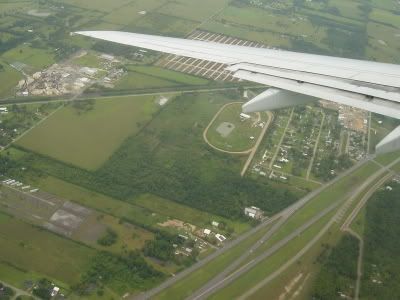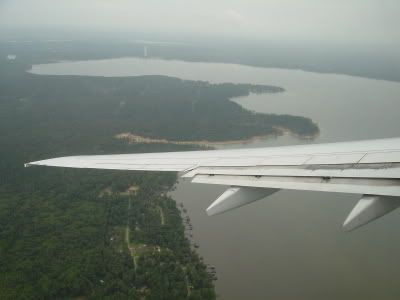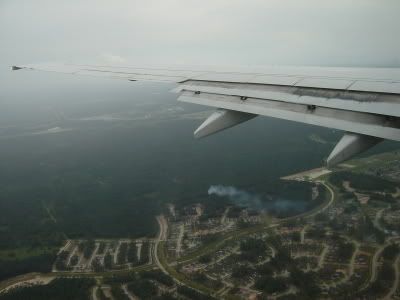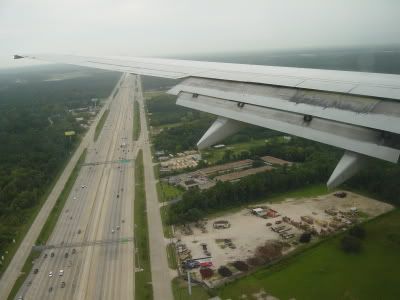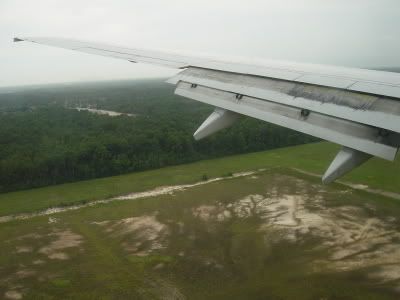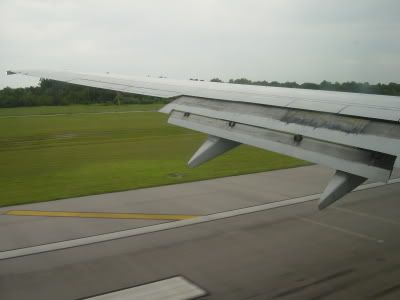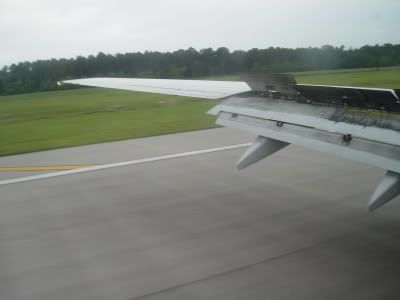 Spoilers!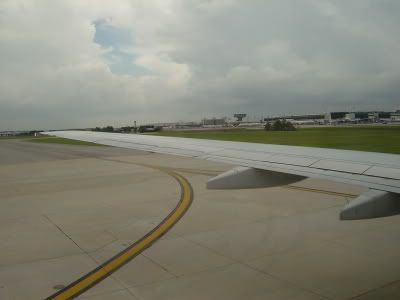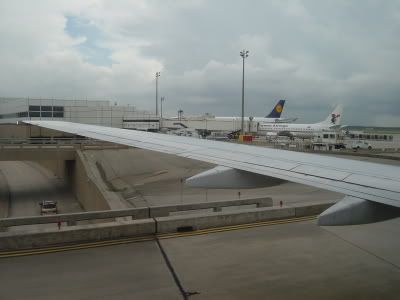 Something new to spot!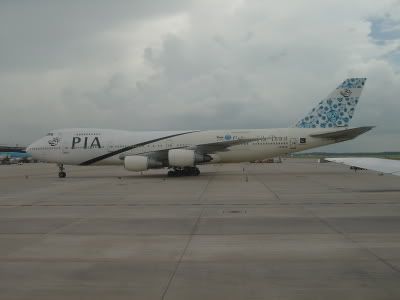 One of the new tails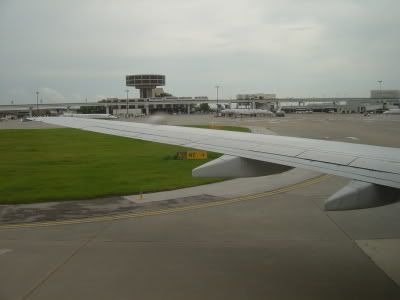 The Mariott we would be staying in overnight and the revolving restaurant above it where I would spend most my time.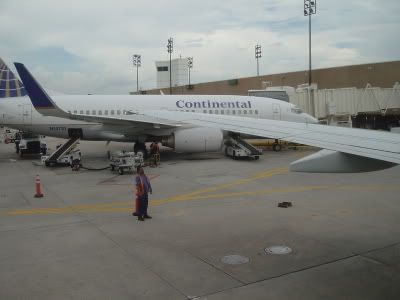 Parked up!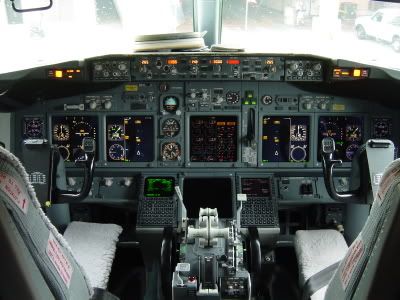 I had a brief chat with the Senior FO and he gladly let me take a pic of the flight deck, and I proudly received a pair of golden, plastic Continental wings
We disembark and head out into the terminal building. Pretty good time was made as we got our bag's straight away and it took us less than 10 minutes to the hotel!
I headed directly to CK's Revolving Restaurant and snapped this picture of our aircraft leaving again, after a pretty tight turnaround!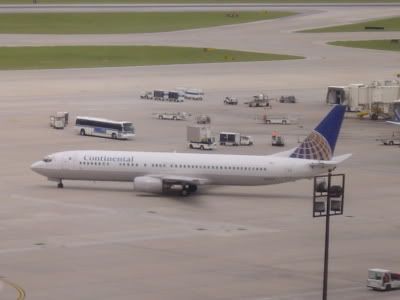 Overall it was a good, fun flight (With the avoiding of clouds and light turbulence).
Hope you enjoyed my longest report! Feel free to leave comments, questions and/or constructive criticism.
Tom