Feedback always appreciated.
Trip Report: 005
Flight Category: Y-ISR (See Report End)
Date: 01-Sep-06
Dep.Arr.Time: 0700/0835/01:35hrs
Flight:
AIR CANADA, AC 7395
, 301 miles
Routing: ALB-YYZ
Aircraft: BEH
Seat: Economy, 04A
I > Background:
Part of a Labour Day escapade. Routing was ALB-YYZ-YVR:: YYC-YVR-YYC-YYZ-ALB. This focuses on the AC segment from ALB to YYZ. Trip reports besides this on this trip will be YYZ-YVR and YYC-YVR.
II > Pre-Flight:
a) Before Airport:
Although Air Canada's clean booking engine online at
www.aircanada.com
gave me several of the flight combinations I wanted, when I went to book the actual flights, I got an error each time. This ensured a call to the AC phone lines and a subsequent CAD 30.00 (I believe) charge – which was frustrating given that it was not my fault. Moreover, Star Gold status on 4 airlines meant jack in terms of waiving this fee OR getting a nice exit row seat pre-assigned. (Yes, I am *G with AC as well.) So the phone agent ended up giving me window seats as per request for all the flights.
b) At Airport:
AC has one counter (staffed by UAL staff) at Albany and there is no online or kiosk facility. The UAL agent quickly checked me in and issued me a boarding pass. Security was quick and soon I found myself at the gate area.
Boarding from gate A6, we walked down to the tarmac, before embarkation through the Beechcraft's tiny stairs. There were only 6 of us on this flight … on the return flight,
I was the only one!
Check-In:
Airport:
Scenes of the tarmac:
(Dawn falls on ALB)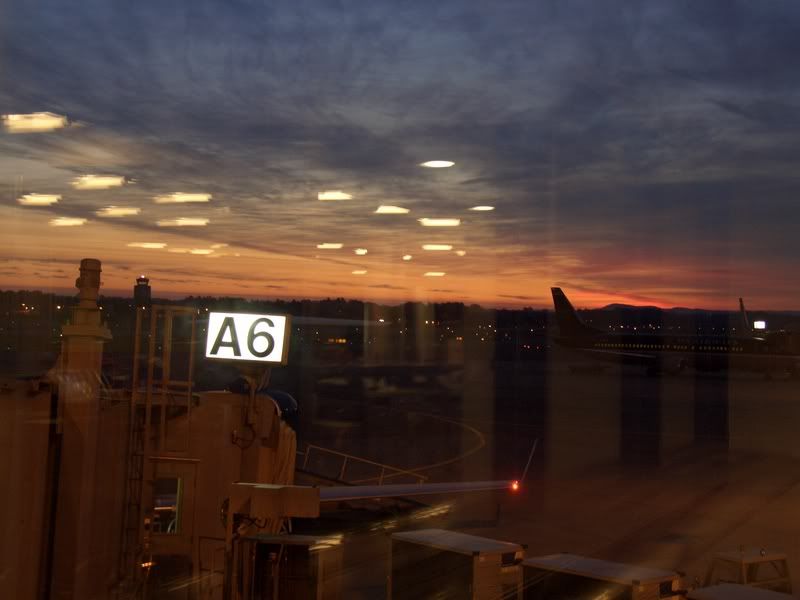 Lounge:
NONE
Boarding:
NONE
III> In-Flight:
a) Service Schedule + Impressions:
Soon after boarding, the co-captain came and made a security briefing and then returned to his seat. There are no flight attendants on this segment and no service … ensuring I can go to bed early and not spend more time writing a trip report …
b) Aircraft + Seats:
The leather seats on the Beechcraft were surprisingly comfortable. Legroom (as expected) was below average.
Aircraft: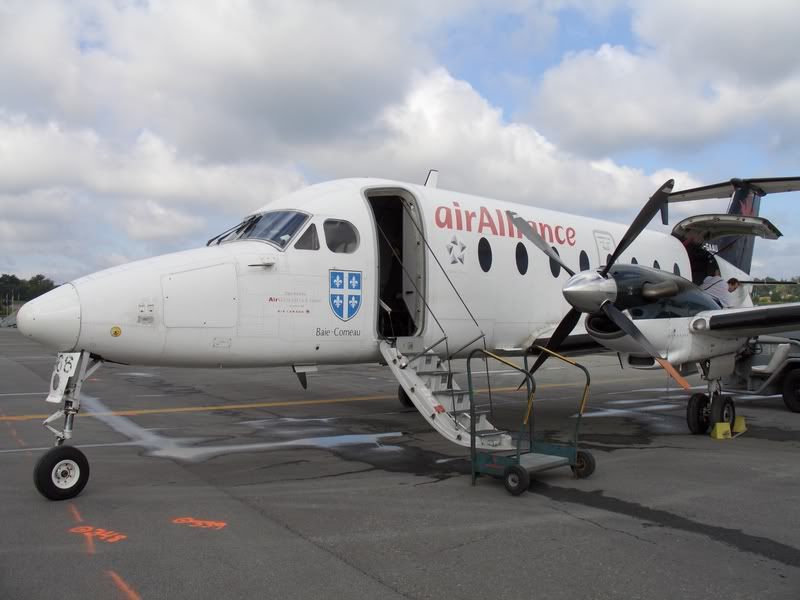 Views from Aircraft: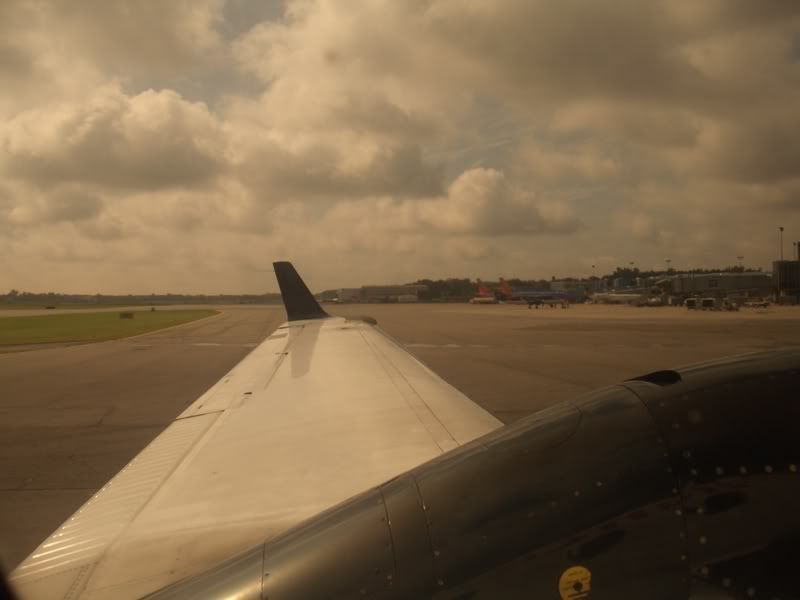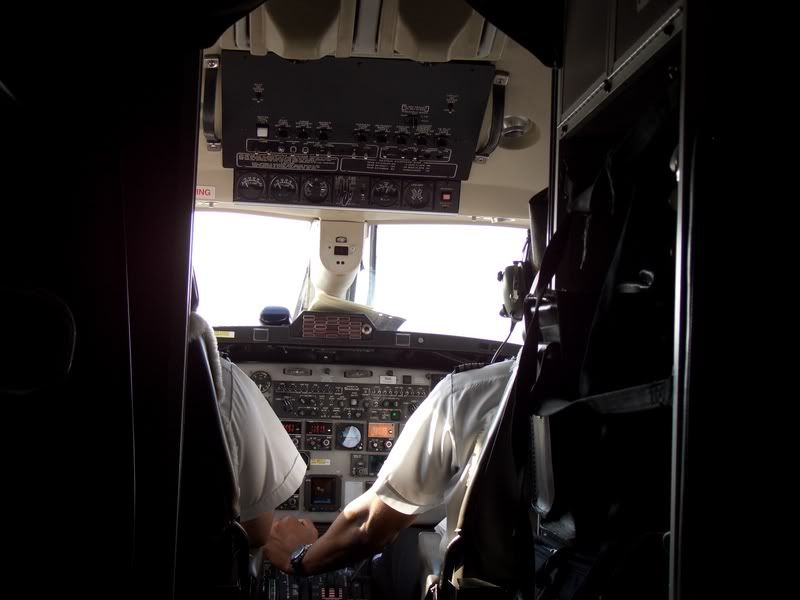 NONE
Seat Leg-Room:
Seat Recline + Angle View: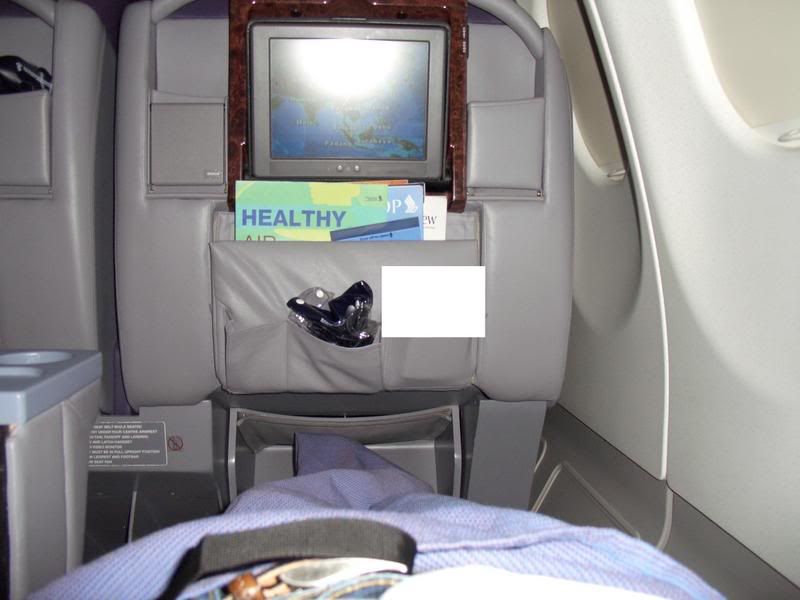 Cabin: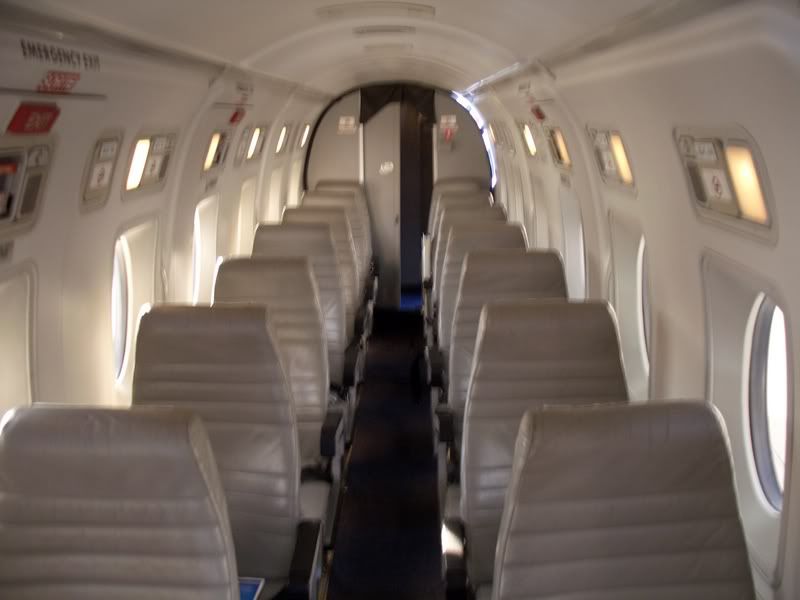 c) Meal:
NONE
d) Inflight Entertainment:
Does my iPod nano count?
e) Crew:
AC's crew was missing. I think this was by design … hehe.
IV> Post-Flight:
Going through immigration @ Toronto-Pearson was a breeze and our bags appeared immediately. PRIORITY tags were not respected.
V> Impressions + Scores:
A short flight which I wrote a trip report more for the fun aspect. I don't think there are many trip reports from BEH or on ALB-YYZ segment. The scores below are mostly the neutral score of 5.0
Reservation: 4.0
Check-In: 7.0
Lounge: N/A
Boarding: 7.0
Seat: 5.0
IFE: 5.0
Crew Service: 6.0
Food: N/A
Beverages: N/A
Amenity Kits + Others Freebies: 5.0 (standard default score)
Disembarkation: 5.0
On-Time Record: 9.0
OVERALL IMPRESSION: 5.88
(Scores are based on comparison with other airlines in THAT class of service – No comparison of Y vs. F for example)
VI> Other Trip Reports:
1/
Avianca: BOG-LIM: 07/06/06: 7.09pts: Y-IMR
2/
Air Tran: EWR-MDW: 08/02/06: 6.73pts: Y-DMR
3/
West Jet: YYC-YVR: 09/05/06: 7.14pts: Y-DLR
4/
Air Canada: YYZ-YVR: 09/02/06: 5.92pts: Y-DLR
(Note on Codes: Y – Economy, J – Business, F – First :: I/D – International/Domestic :: SR/MR/LR – Short/Medium/Long Haul :: I have designed these codes so people don't believe my scores are comparing apples and oranges)
VII> Other Pictures:
(Washroom of a AC Beechcraft)