Seeing how i've never been to Hawaii before, I took advantage of an excellent fare found on CO.com (less than $500 roundtrip) and flew from New Orleans to Honolulu via Houston. I would have about five hours in HNL...just enough time to explore the airport and take in some of that legendary Hawaiian air...and down some mixed drinks.
I have heard mixed things about HNL...very tousity, very crowded, overrated...but from what I saw (just from the air, really) it looks like a place that I could spend some time at and enjoy myself. I'll never forget the color of the ocean on approach. Stunningly beautiful.
MSY-IAH was flown on CO1439, Boeing 737-800 service. As usual, it was a full flight...every seat was occupied. This route actually does more business now than it did before Katrina. CO runs 13 flights every business day in the market, with a couple of 753's currently. Flight time was a brief 43 minutes from takeoff to touchdown. A full beverage service was served.
IAH-HNL was flown on CO73, Boeing 767-400ER service. I had previously flown on a couple of DL 764's, but it has been a while, so I was looking forward to trying out CO's version of this heavy. I was not dissapointed. In fact, i'll go as far and say that I like it just as much...perhaps even better... than the CO 777. 2x3x2 seating is excellent of course. I had seat 14L on this one...in front of the wing. Since this was ship 63, a Pacific configured 764, they have replaced a few rows of BusinessFirst seats with coach seats, creating a small coach mini cabin. It was a very enoyable place to spend 7h45m in the air. In flight service was adequate. A lunch was served about an hour after departure, followed by a few rounds of drinks, and then finally a pre arrival snack service about 1.5 hours out of HNL. I watched "DaVinci Code" on the PTV. When it ended we were just overflying downtown Los Angeles so I was pretty much glued to the windown the rest of the way to gaze in awe at the vastness of the Pacific Ocean. It was my first Pacific crossing, and I enjoyed it a lot.
My layover in HNL was excellent. I had a nice lunch at Stinger Ray's Tropical Bar and Grill at the airport (and enjoyed a few amazingly good and potent Mai Tai's there as well), spent at least a couple of hours sitting outide in the open air terminal watching the planes come and go, hung out in the beautiful garden on the lower level in between the terminals, and I also made my way to the top of one of the parking garages to check out the view. Also, I felt obliged to buy a few Hawaiian souvenirs for my family and a couple of good friends. I think HNL is an amazing airport.
HNL-IAH was on CO2 (routing GUM-HNL-IAH but today there was an aircraft swap in HNL) was the same aircraft (ship 63) that brought me to HNL some five hours prior. This flight, unlike the one over here, was packed. I had seat 38L (window). Upon departure we were served dinner...it was some sort of chicken wrap served with chips, potato salad, and some cookies....not that bad at all. After I watched "The Goonies" (a classic for anyone who grew up in the 80's such as myself) I decided to try to get some sleep...and I was successful. I probably slept for a good four hours, and woke up when we were 45 minutes outside of Houston. Our pre arrival snack consisted of a muffin. Very smooth and comfortable flight, and we ended up arriving back at IAH about 15 minutes ahead of schedule. I love the 764, especially CO's version.
Since we got to IAH early I had plenty of time to catch CO1823, Boeing 757-300 service to New Orleans. It was a full flight...I'd say at least 90%. I had seat 28A on this one. Flight time was an amazingly short 40 minutes, and we arrived MSY at least fifteen minutes ahead of schedule. It was impressive to note that all 180+ passengers received a full beverage service even though the flight was well under an hour. You just have to love short flights on big planes. I know I sure do. We toched down (after a smooth as silk flight) on runway 10 and we parked at gate D3.
Picture time!
1) en route MSY-IAH.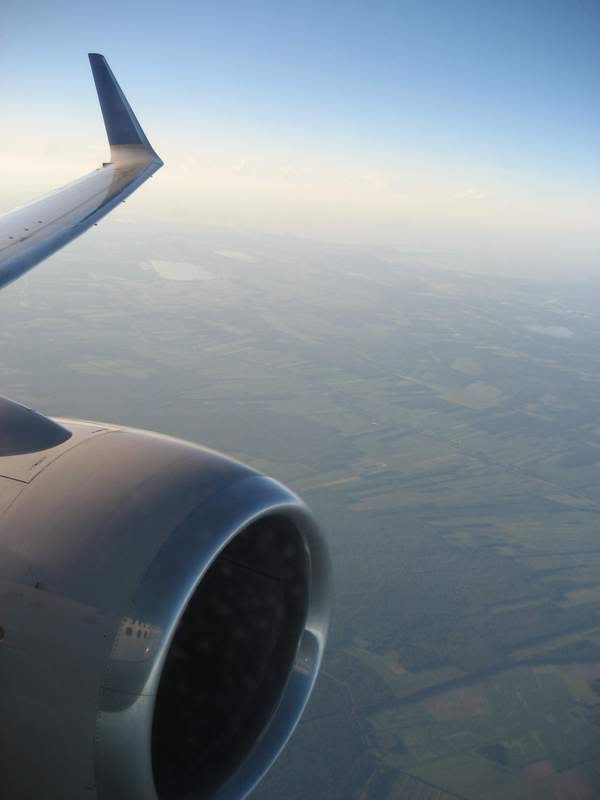 2) good legroom.
3) touchdown!
4) my B764 getting ready to take me to HNL.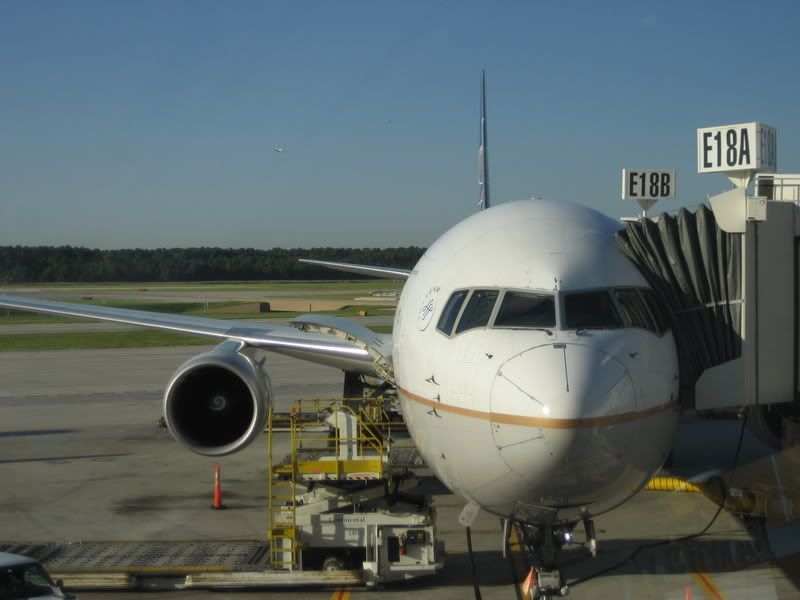 5) spacious, spotless cabin.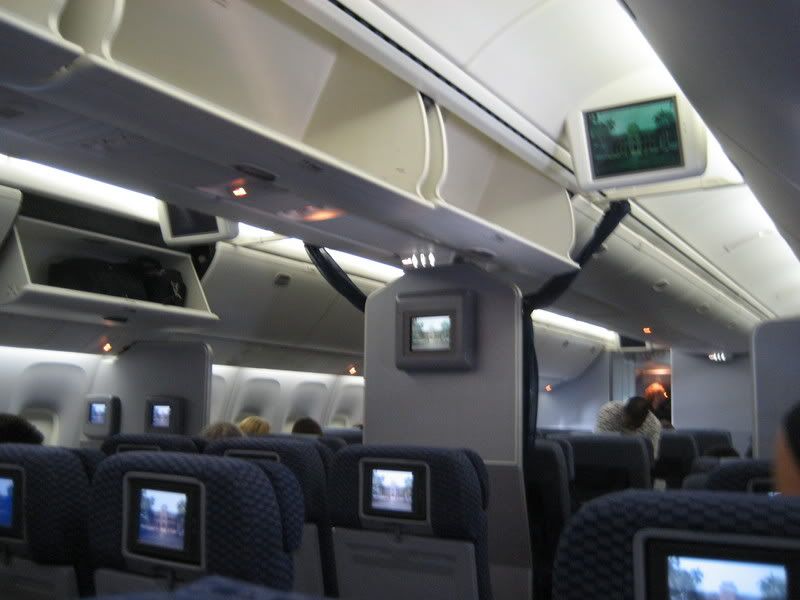 6) 2x3x2 is the perfect seating arrangement.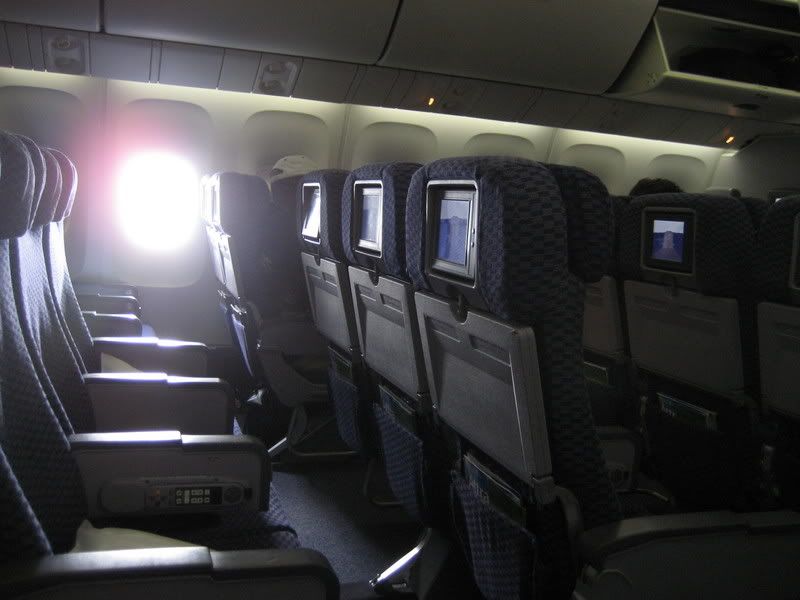 7) ready for puchback.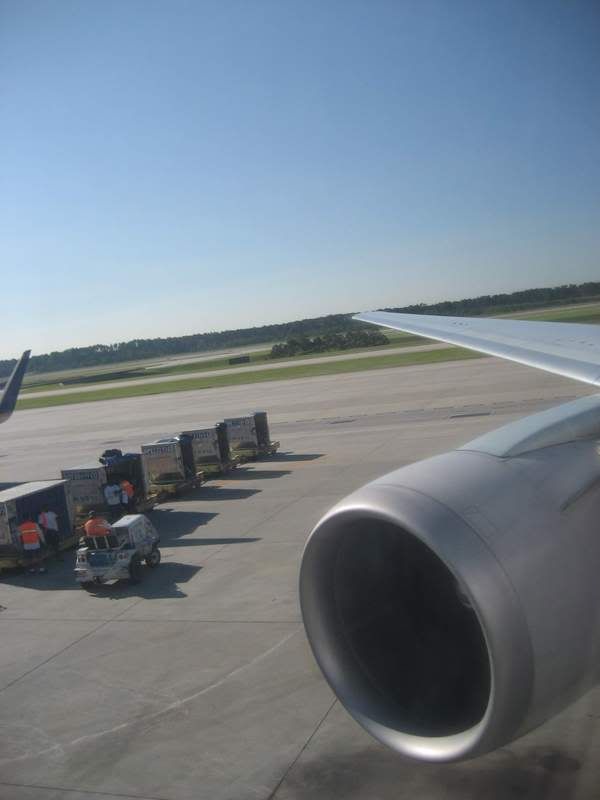 8) liftoff!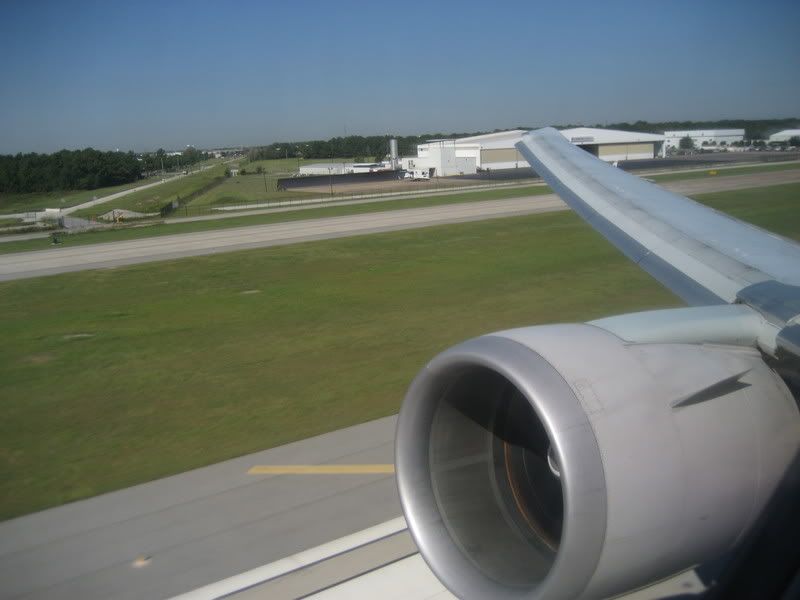 9) climbing away.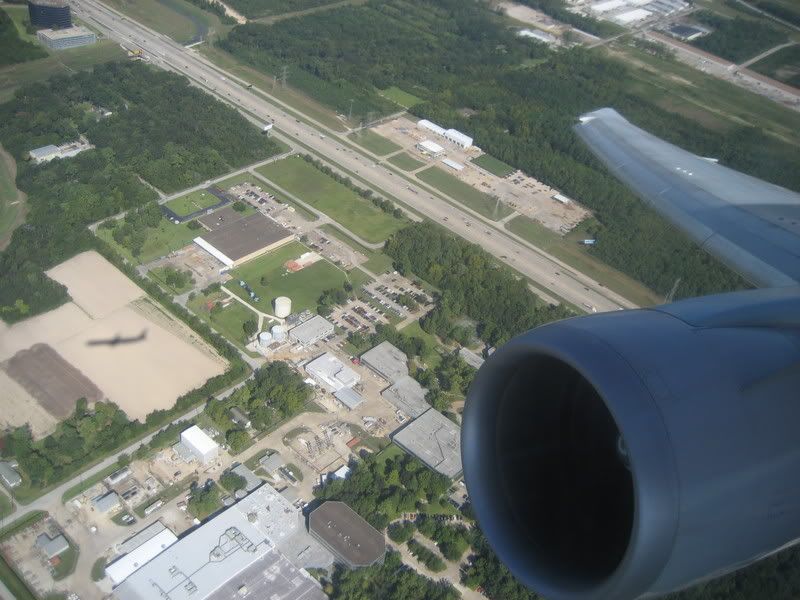 10) cruising over Texas.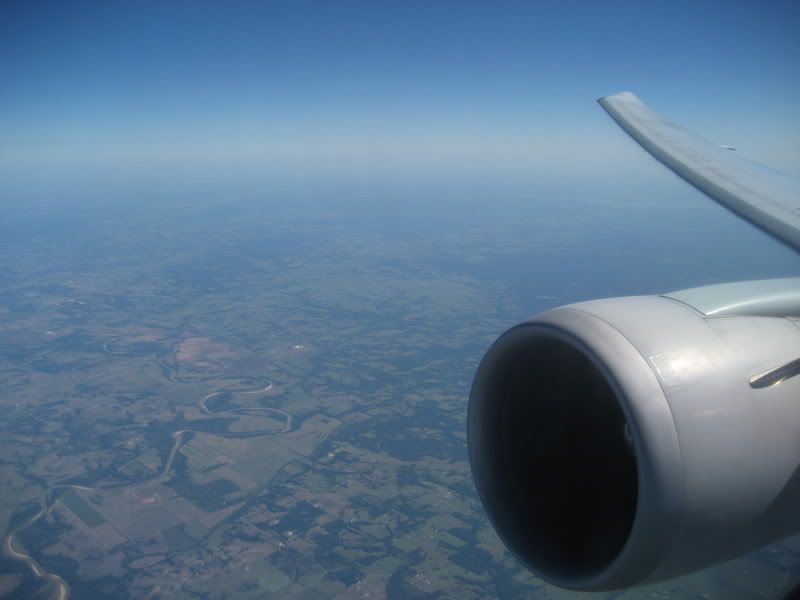 11) lunch is served.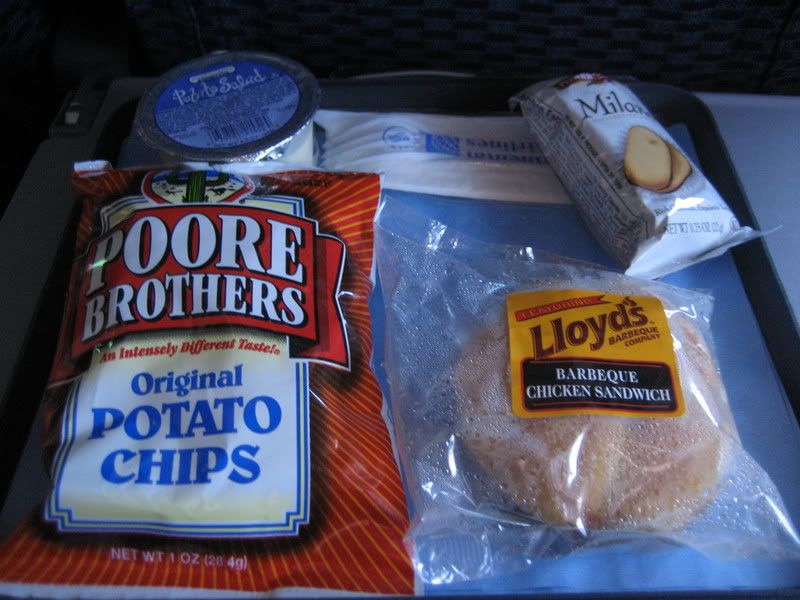 12) at flight level over New Mexico somewhere.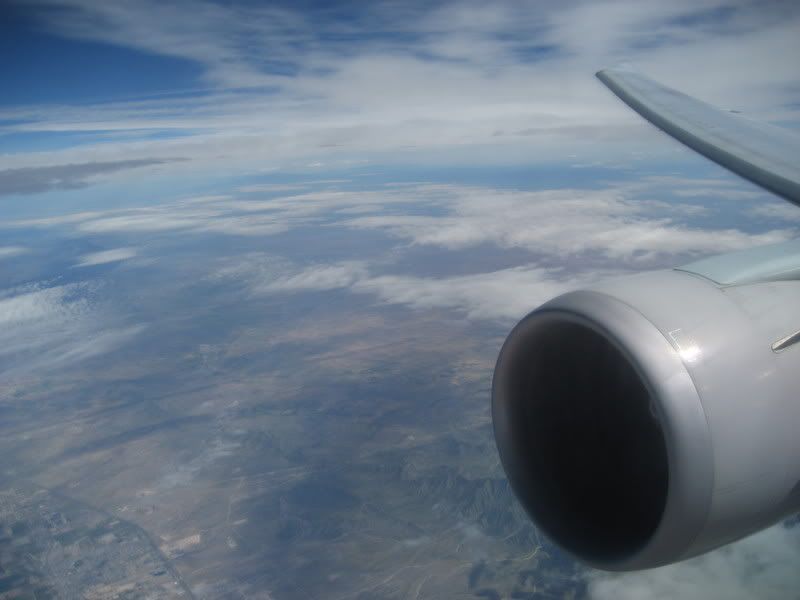 13) the desert of Arizona.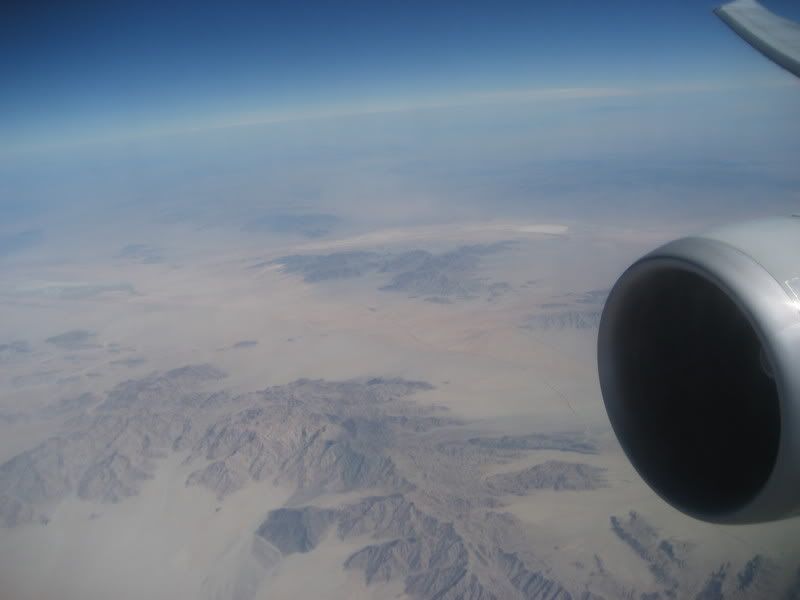 14) downtown Los Angeles seen from 5 miles up.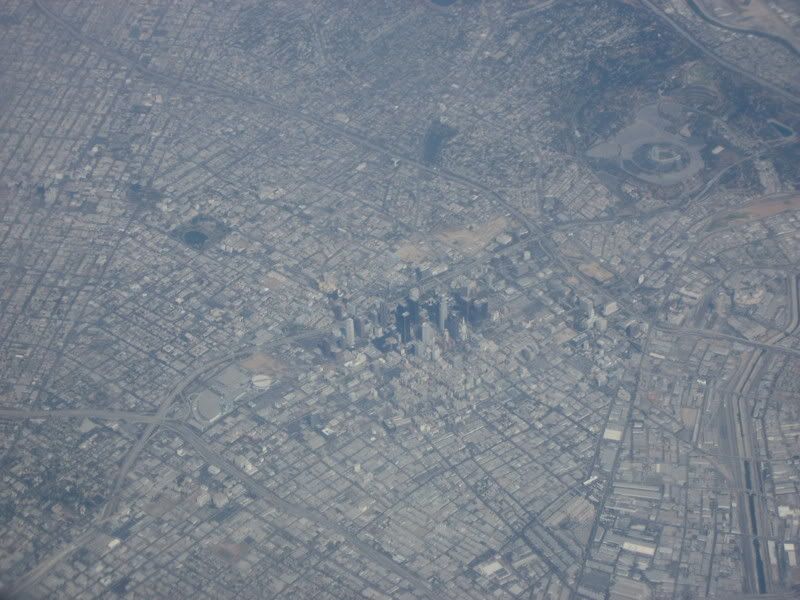 15) goodbye California.
16) Channel Islands.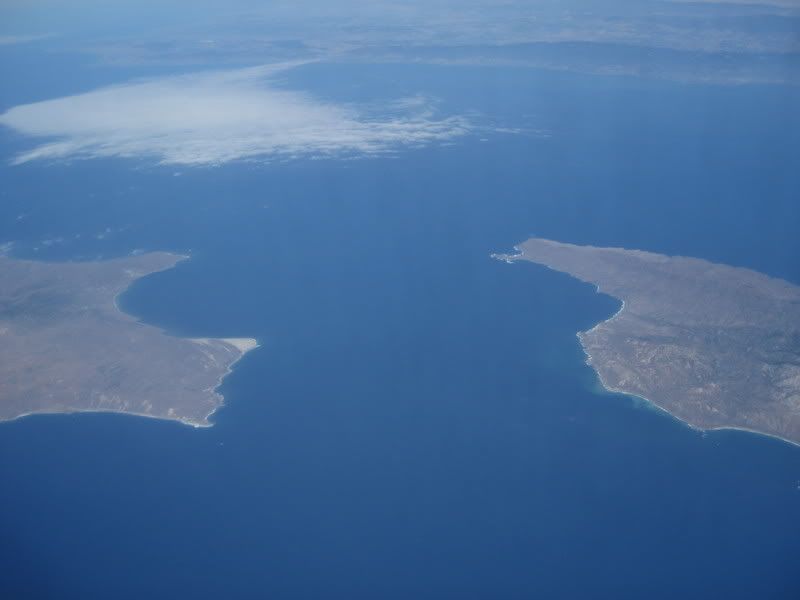 17) no land in sight out here...
18) this view lasted for about five hours.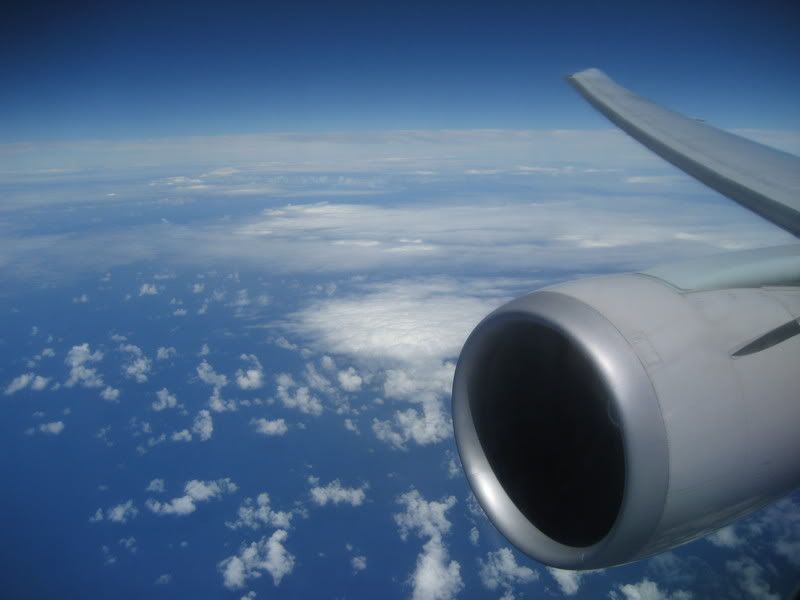 19) pre arrival snack.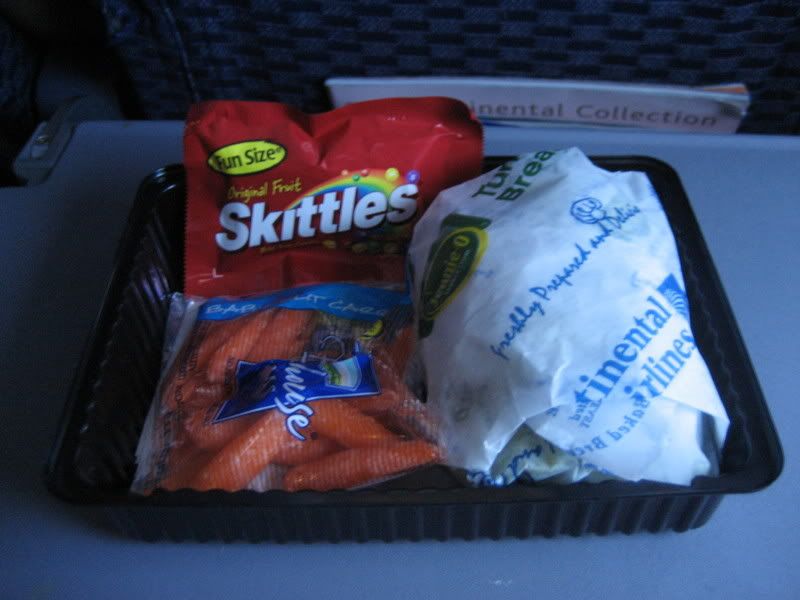 20) approaching HNL.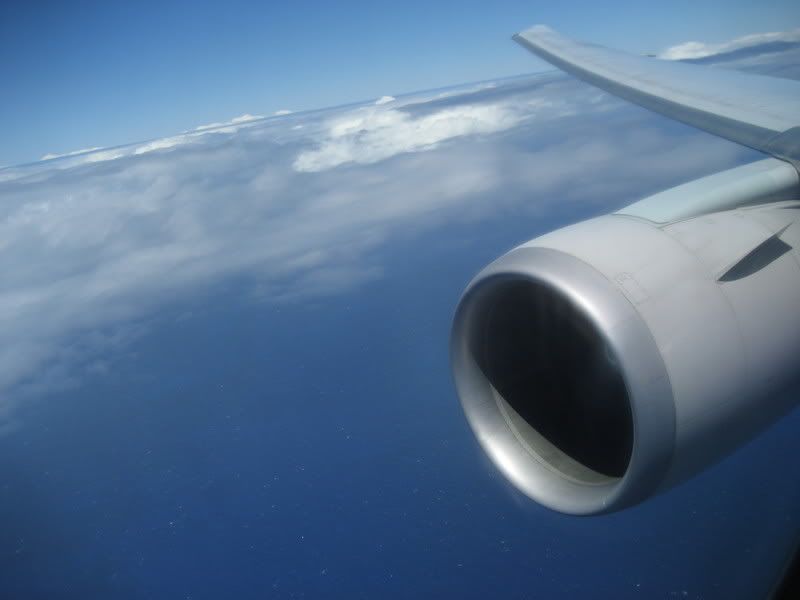 21) finally..land in sight.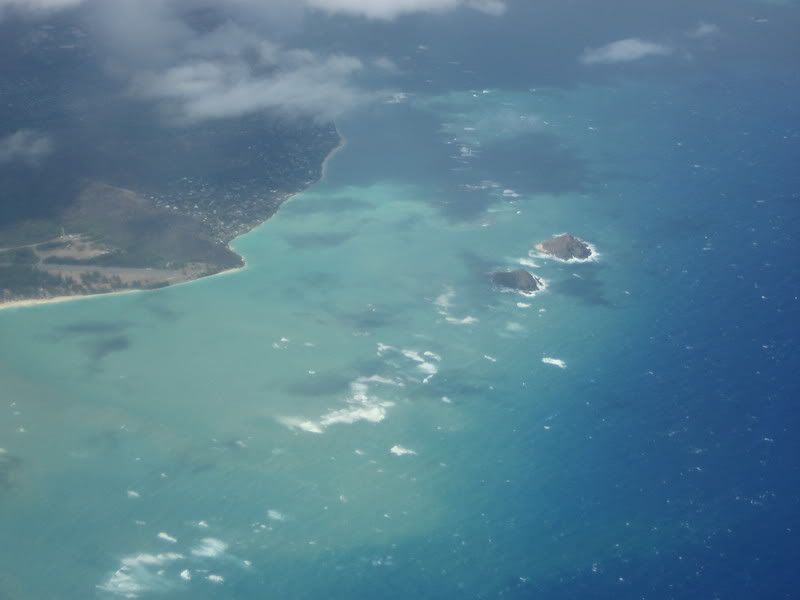 22) looks very nice down there.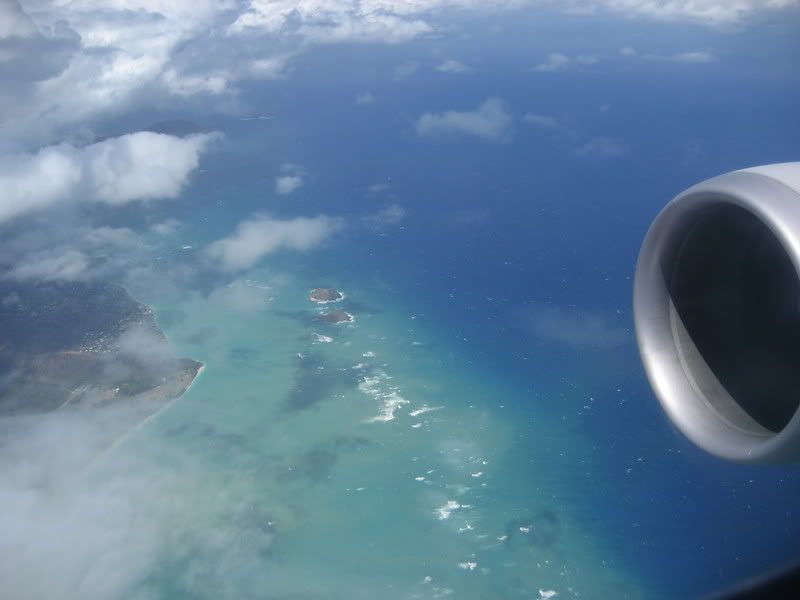 23) flying past HNL on our downwind leg.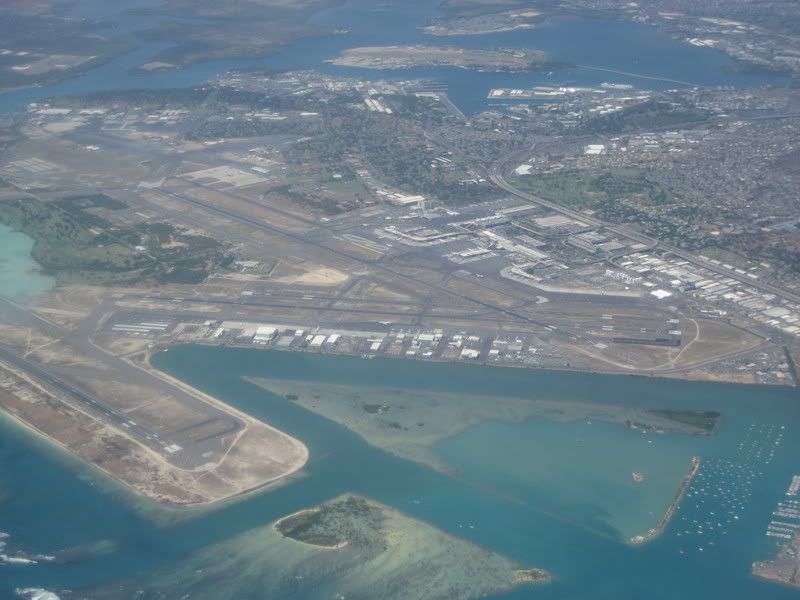 24) getting ready to turn to base and then final.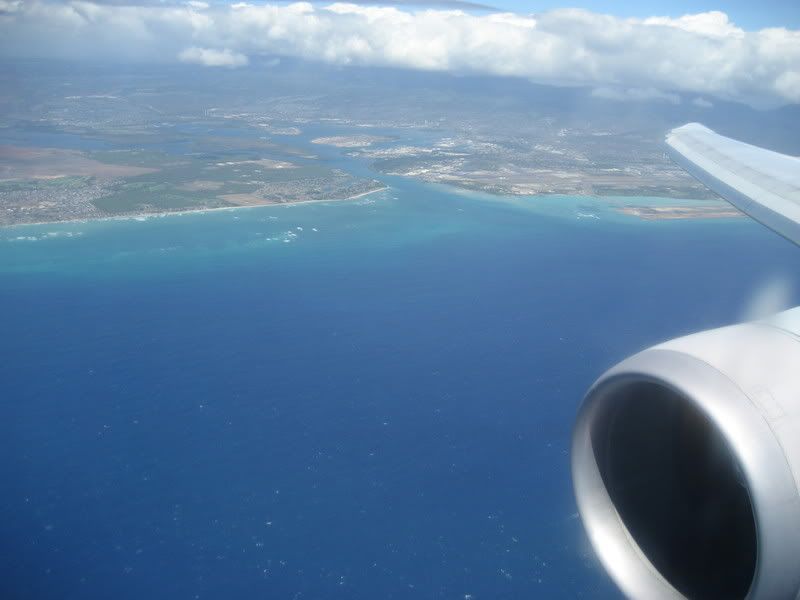 25) stunning!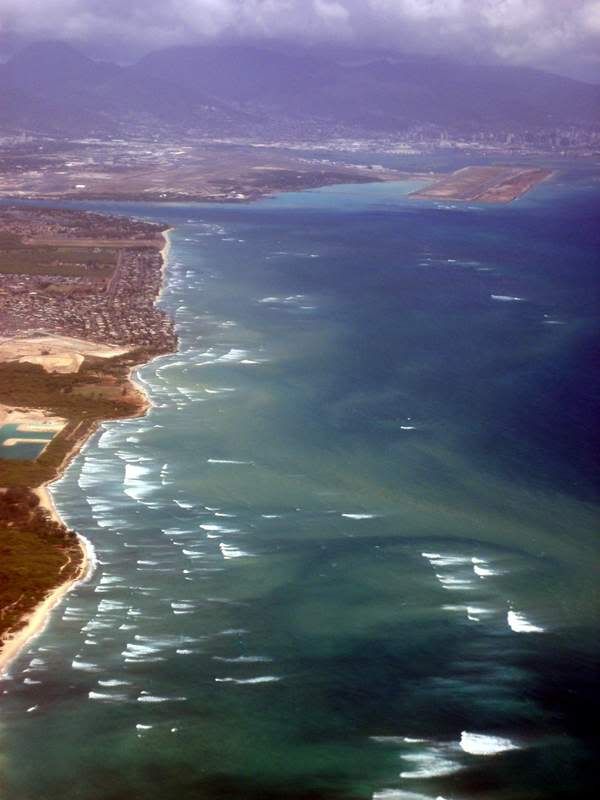 26) final approach.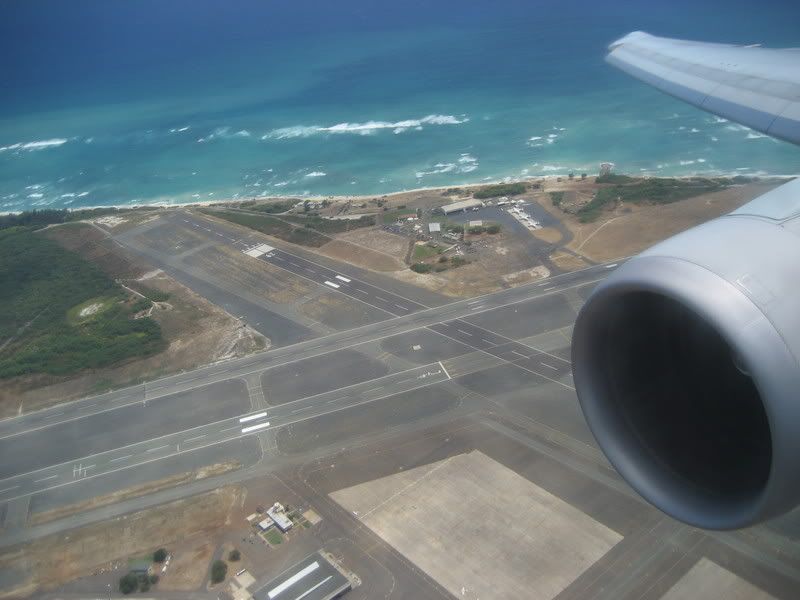 27) Aloha!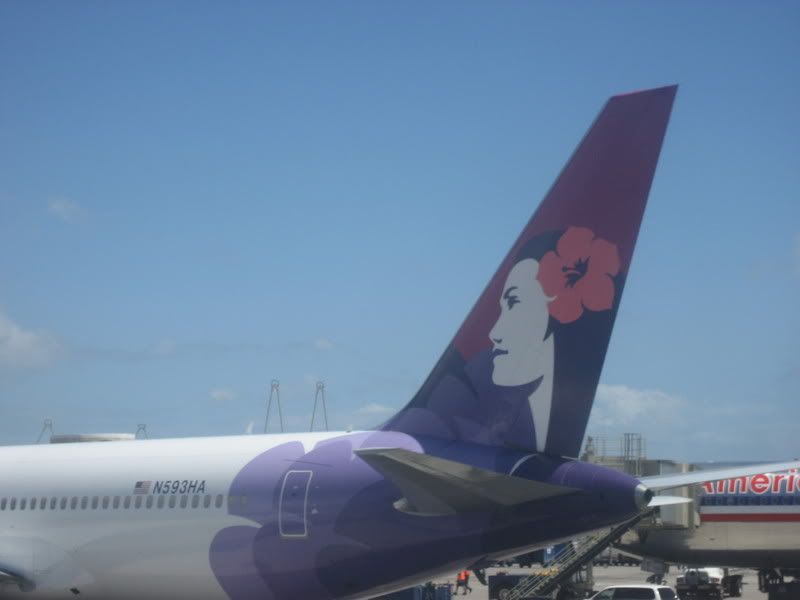 28) view from gate 24.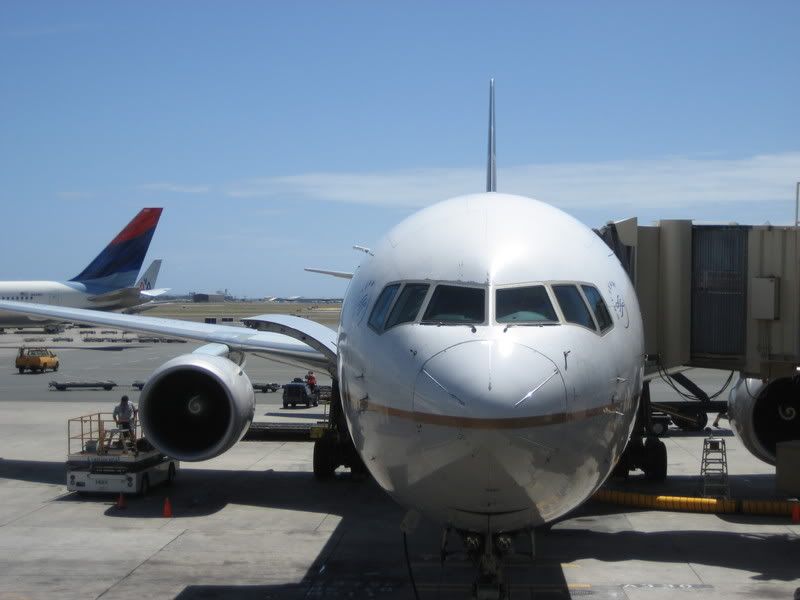 29) I love this airport.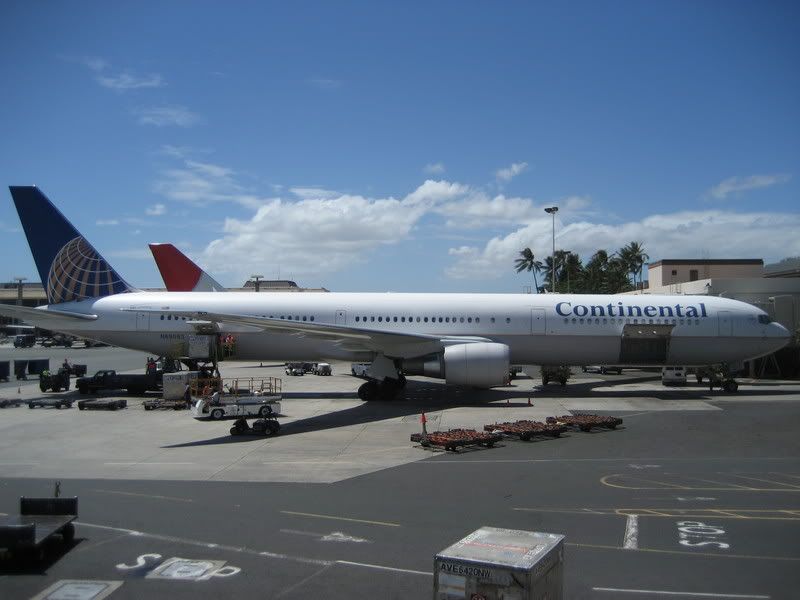 30) from the parking garage...Diamond Head can be seen in the distance.
31) another from the parking garage...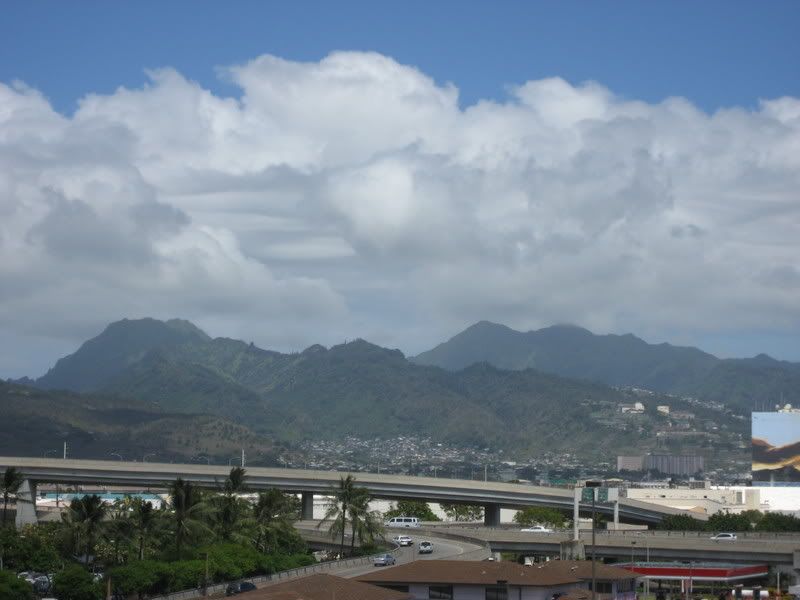 32) ah, palm trees.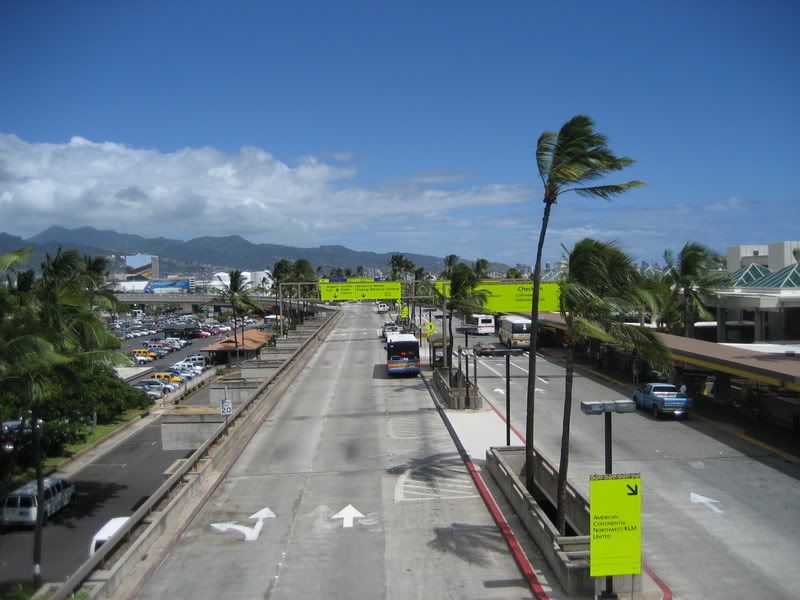 33) old control tower perhaps?
34) airport garden.
35) airport garden...again.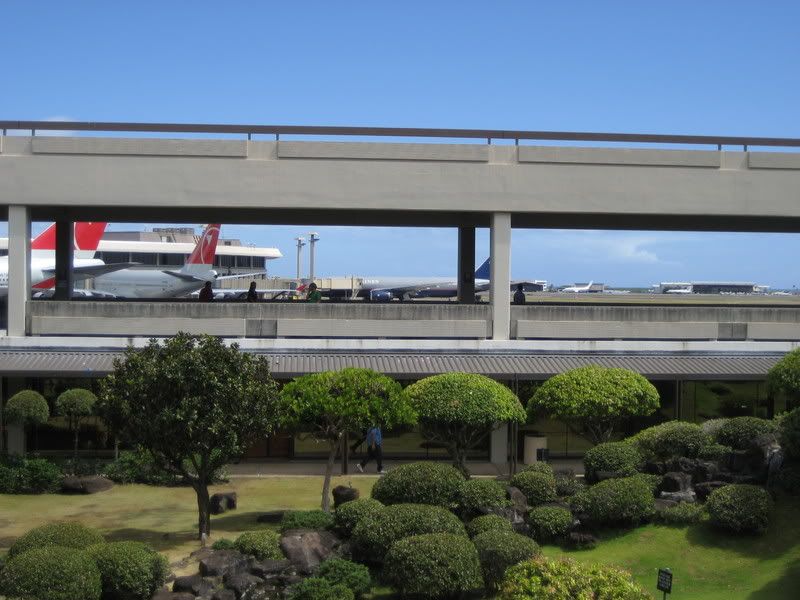 36) the first of several.
37) this old bird just pulled in from MSP.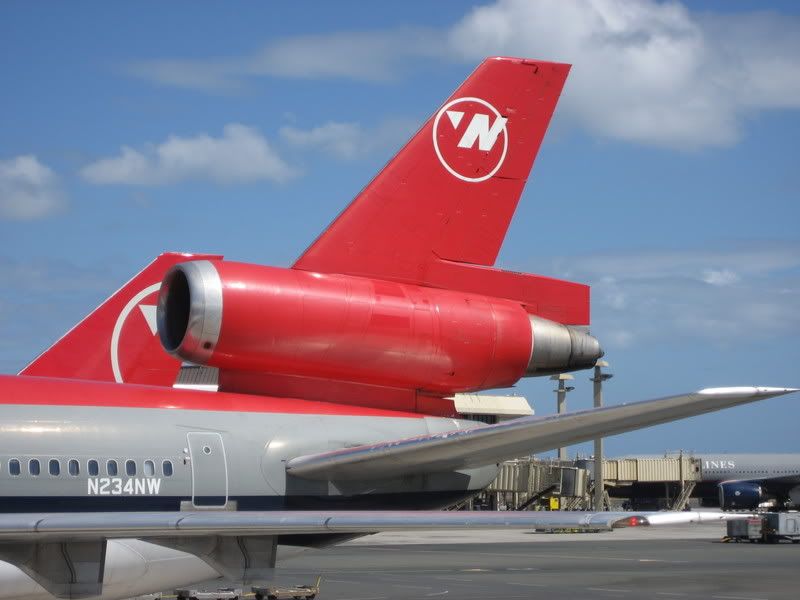 38) one more garden shot.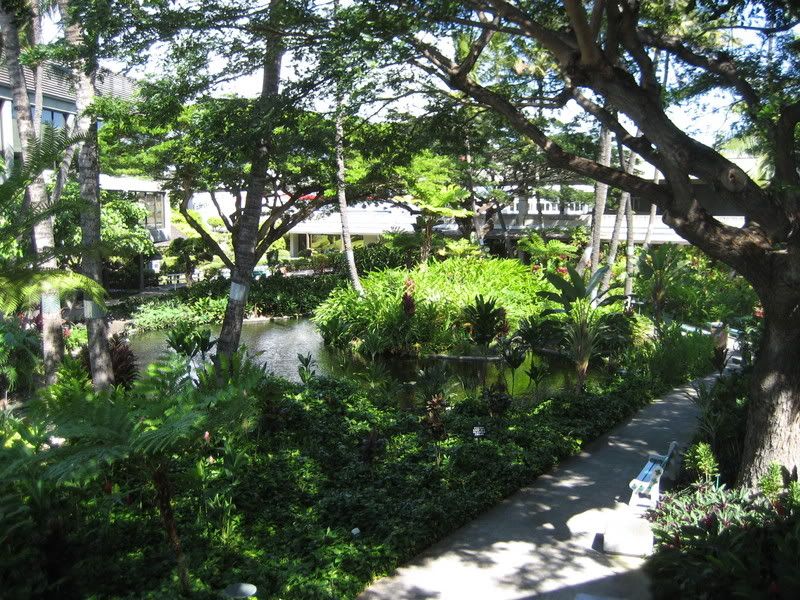 39) a tribute to Juan Trippe.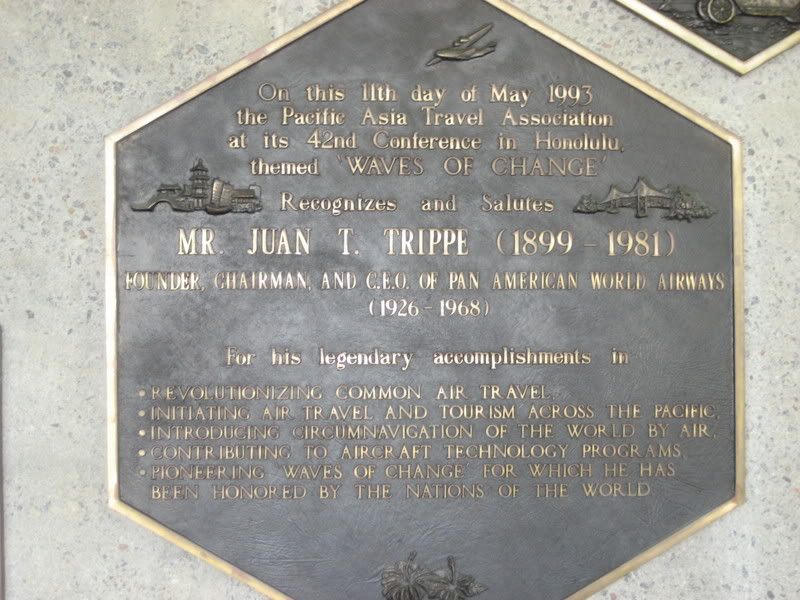 40) CO2 loading for IAH.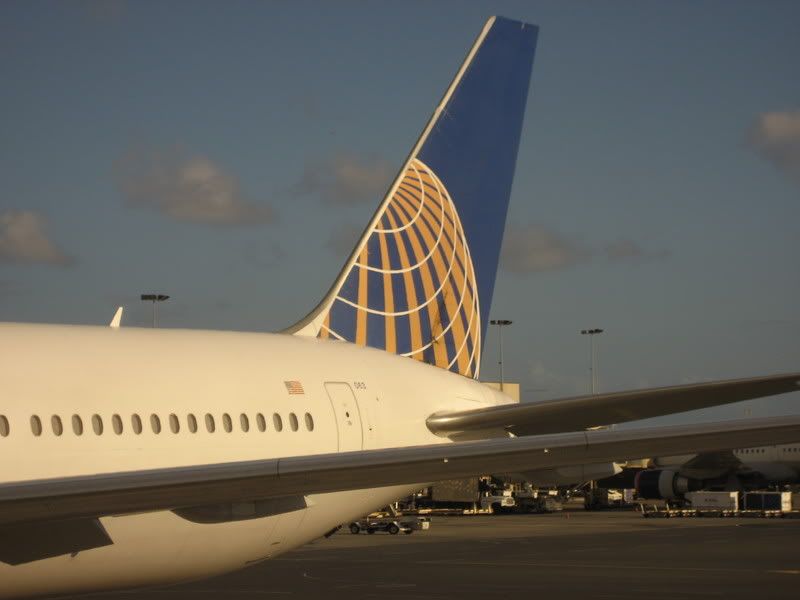 41) view from seat 38L.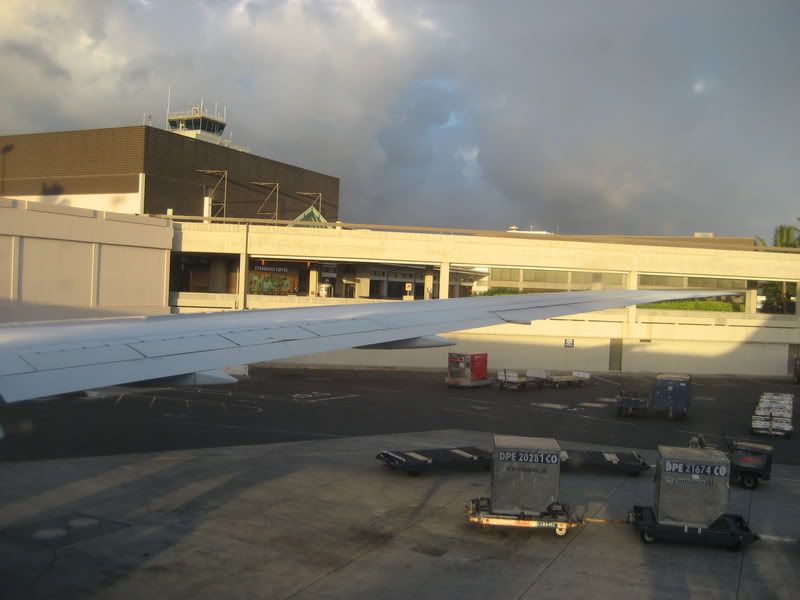 42) on the taxi way.
43) making a big turn just a few seconds after takeoff.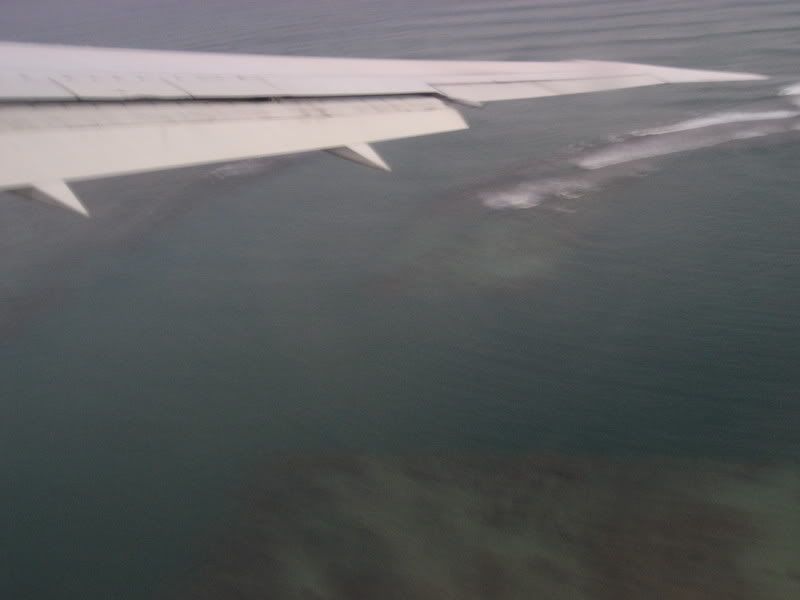 44) not many white caps down there.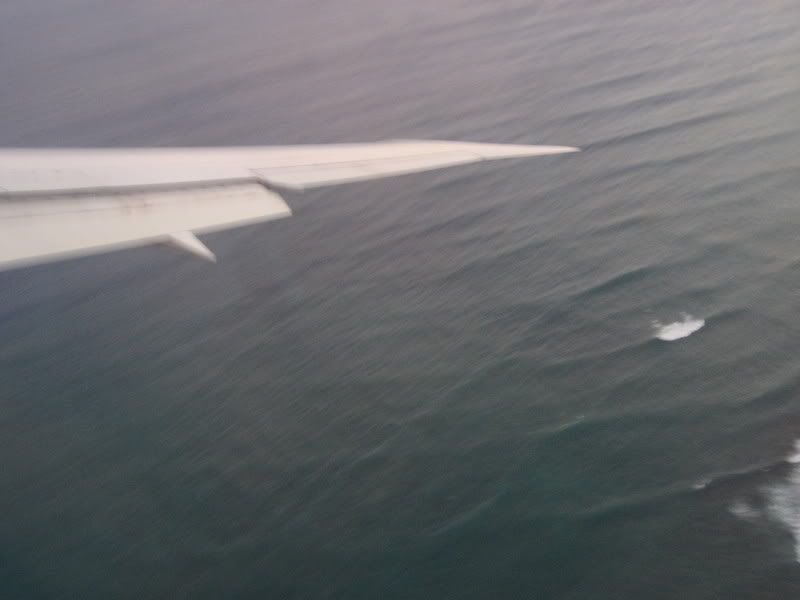 45) sailing away...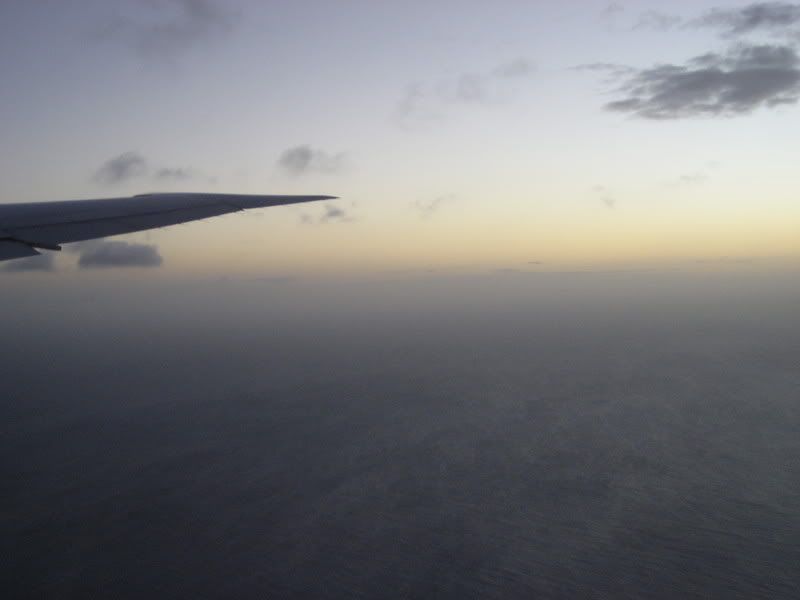 46) sunset over the Pacific.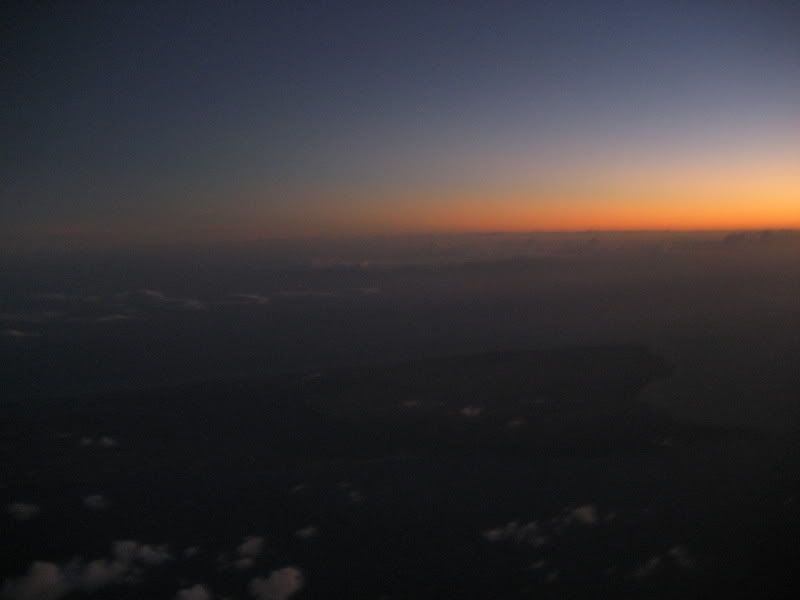 47) about 30 minutes out of Houston.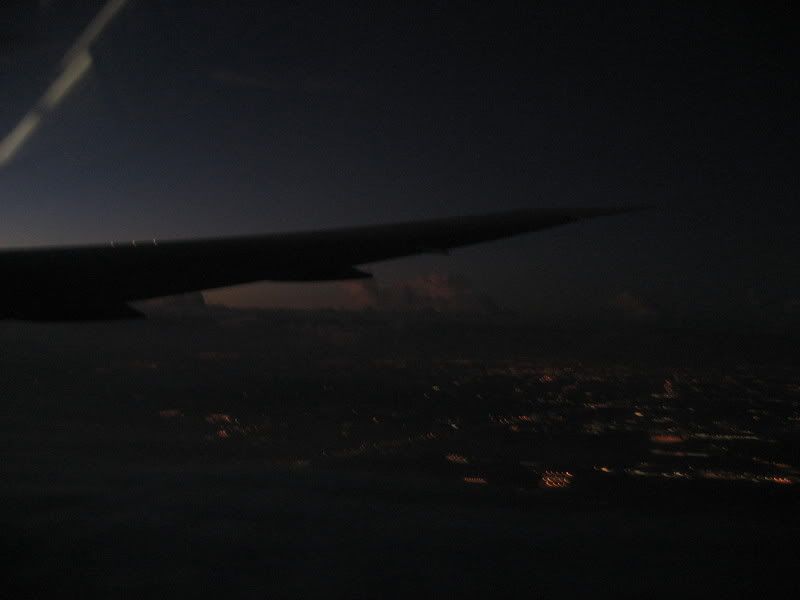 48) final approach into IAH.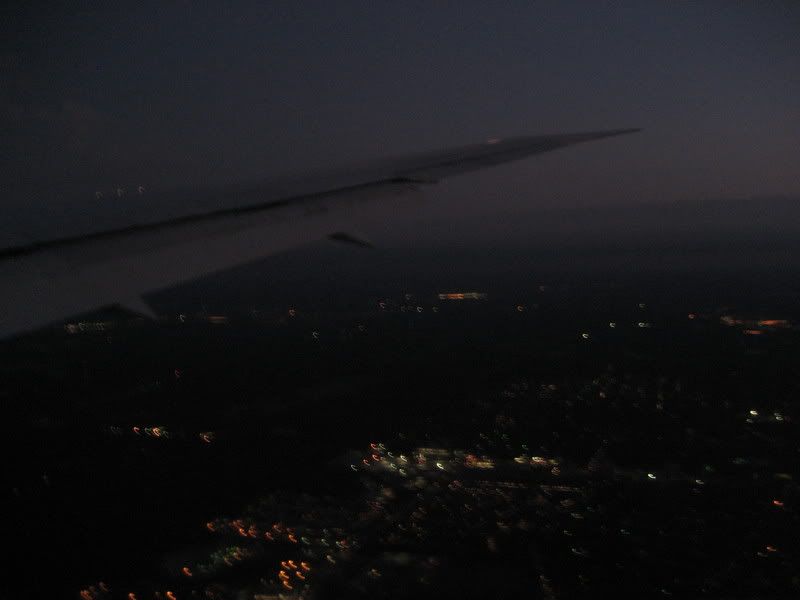 49) sort of a bumpy landing.
50) view from 28A on the B753.
51) MSY here we come...long takeoff roll...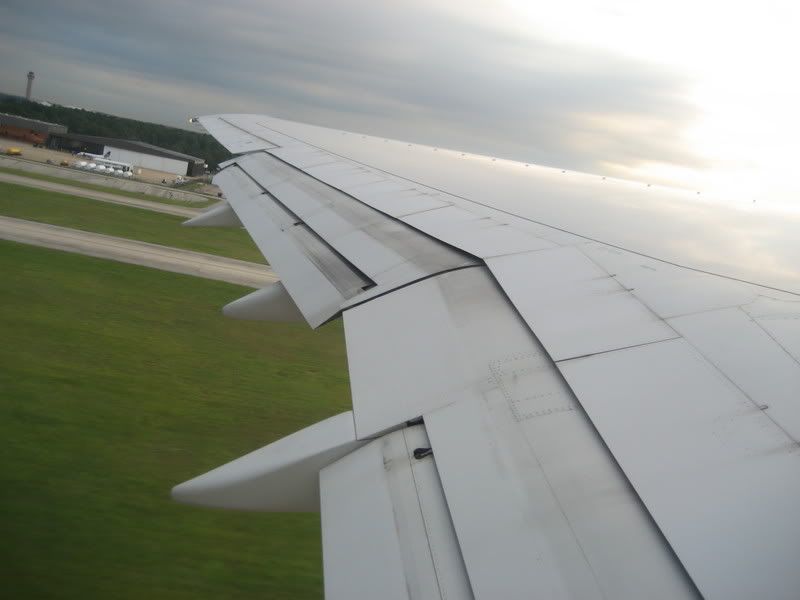 52) climbing...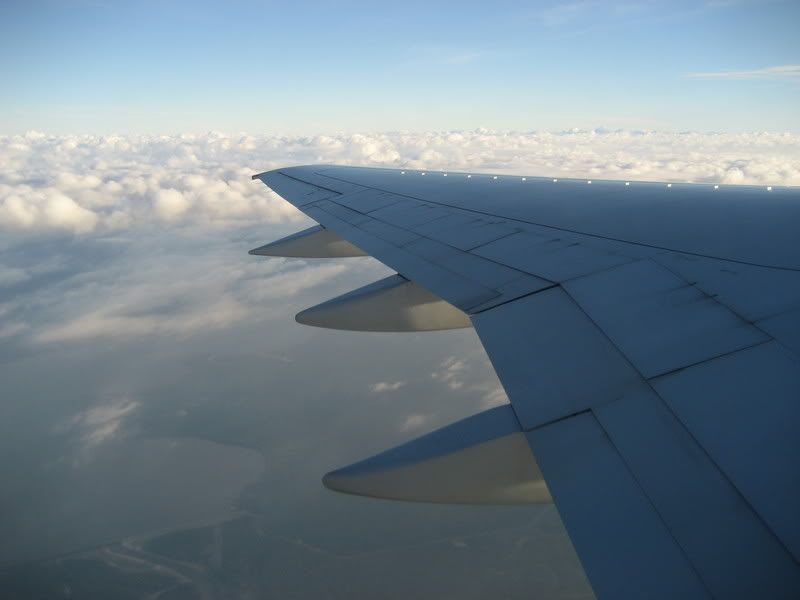 53) at cruise.
That's all for the pics. I'll have videos posted of the landings at HNL and MSY sometime this evening.