This is only one part of my trip which was:
MEL-BKK-HKT-BKK-LAX-LAS-SFO-LAX-IAD-BOS-MCO-JFK-BKK-MEL
Thai Airways was offering unbeatable deals in business class(Royal Silk) from Australia to the US. All of their new aircraft were on the routes I would be flying so I jumped at the chance to try them. Being a devout MH fan I was a bit skeptical at their levels of service, but for the price I was willing to try them. I was pleasantly suprised they exceeded my expecations, while they are not on the same level as MH in some parts of the service it was still excellent regardless.
Apologies for some of the blurry photos, but it's impossible to take dark cabin shots with a point and shoot camera, and you might notice some black spots on the photos, some dirt made its way onto the sensor.
Warning - I have included many photos and videos, definately for broadband users only.
20th August 2006
MEL-BKK
TG 982
Airbus A340-600 - HS-TND
Checkin at Melbourne Airport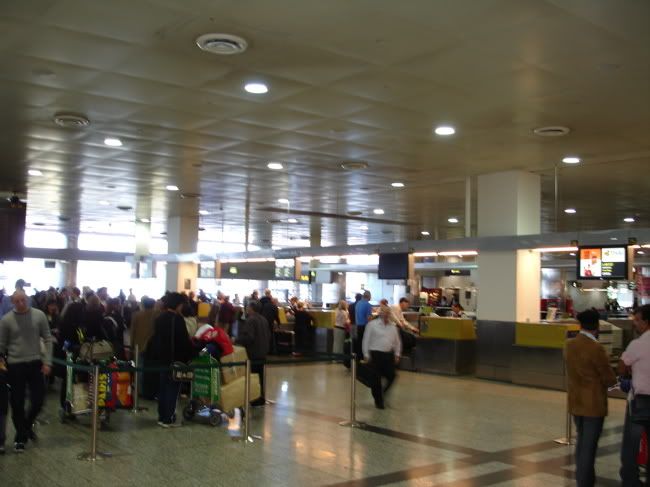 We made our way through immmigration and security and went to the Air New Zealand lounge being used by TG for this flight
Lounge was very nice and new, hardly any food - but nonetheless better than nothing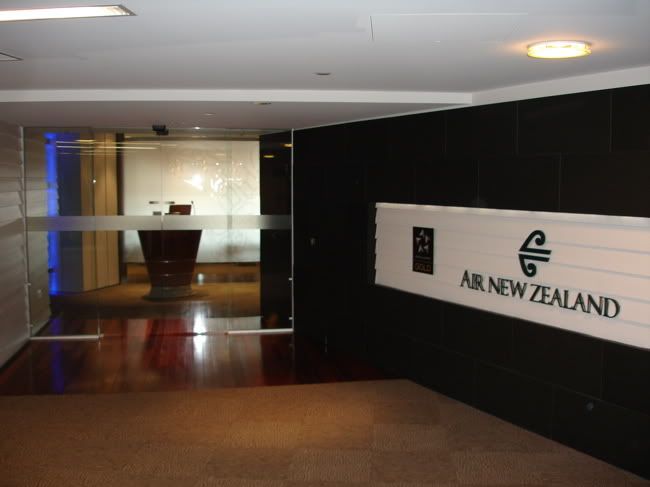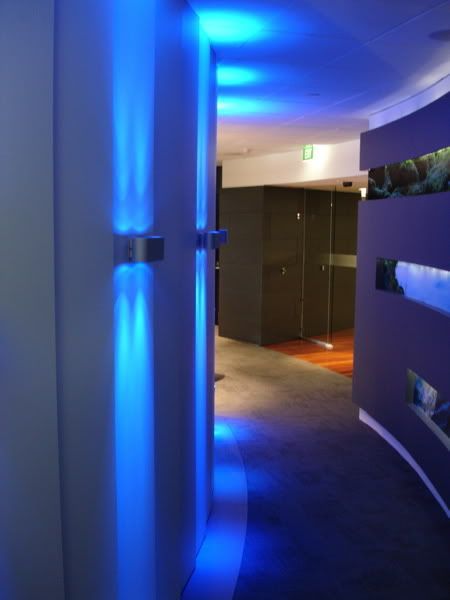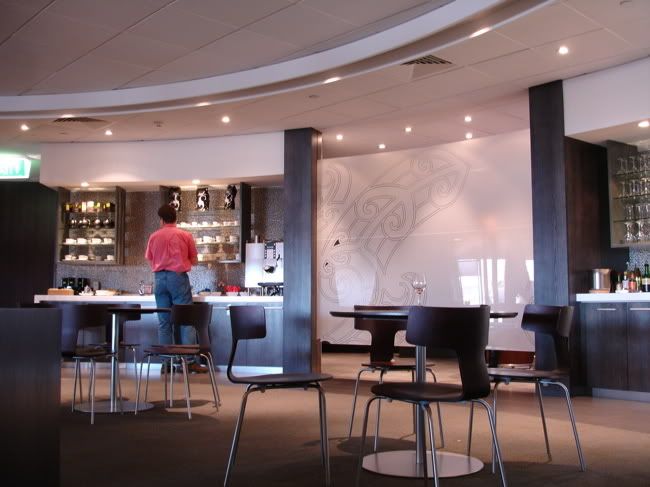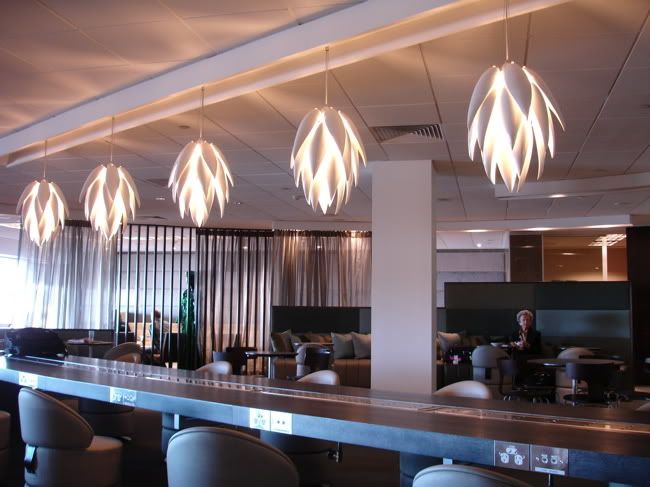 Plenty to drink!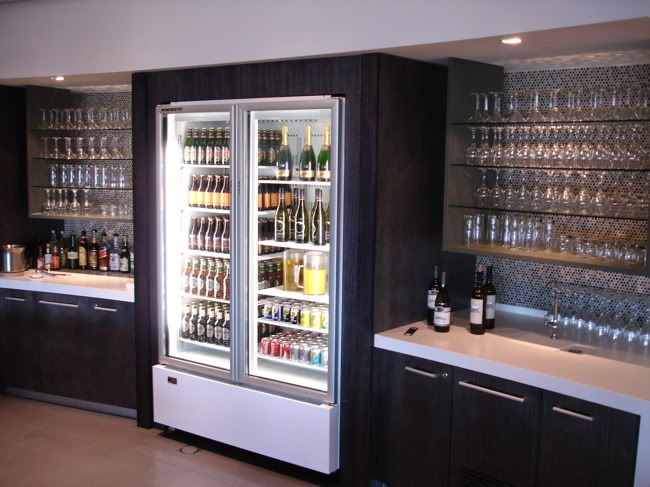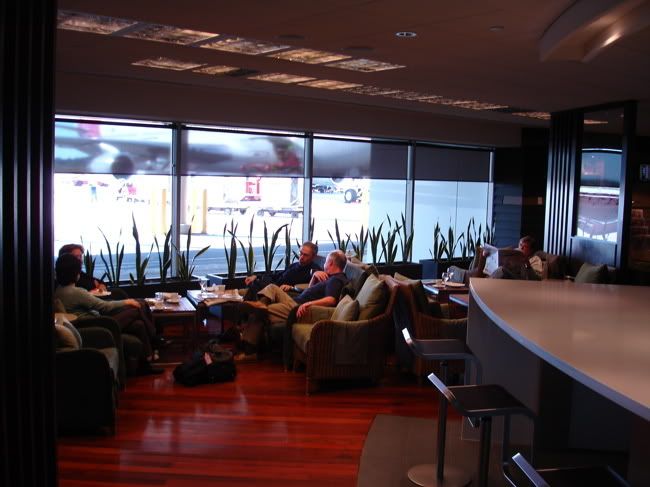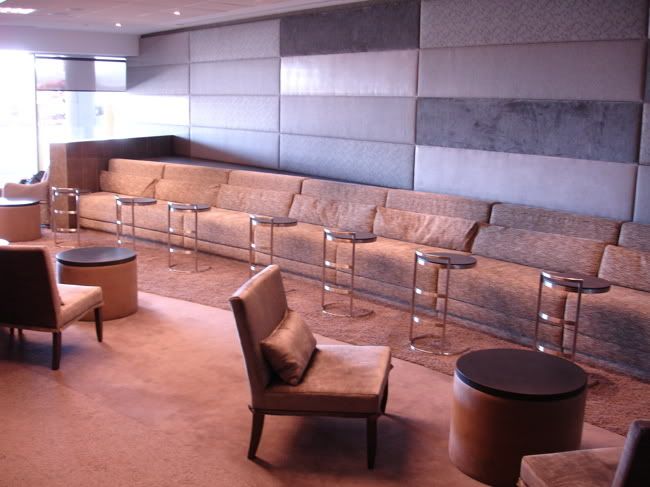 The toilet, impressive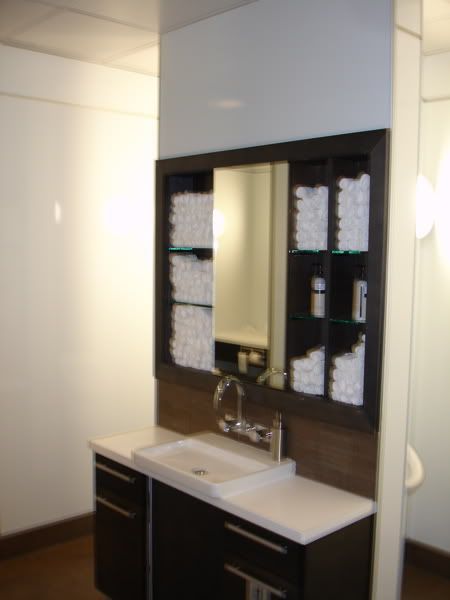 QF 744 waiting on the ramp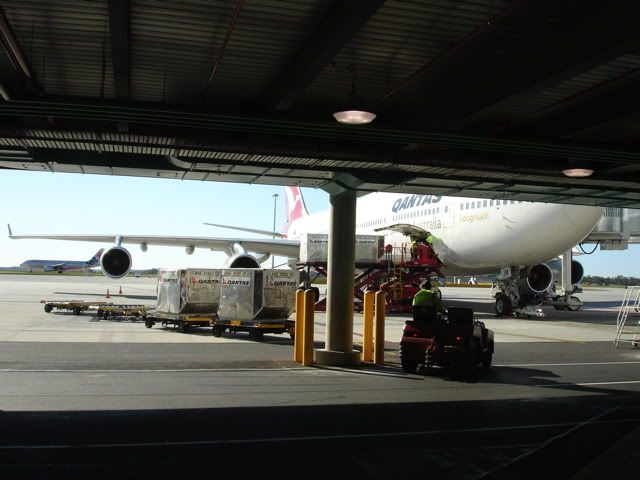 The new gate areas of MEL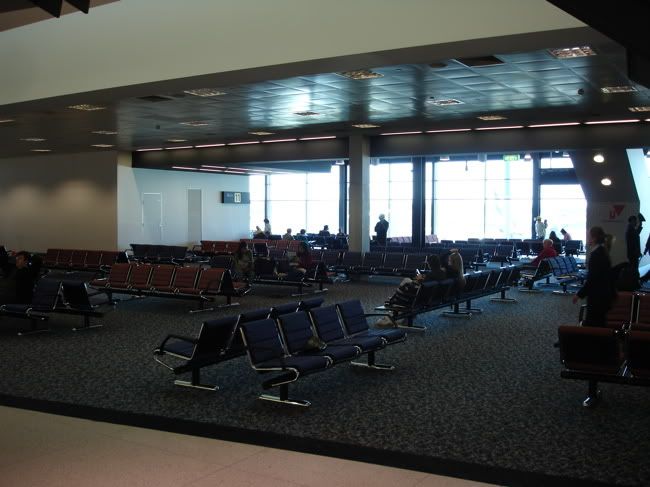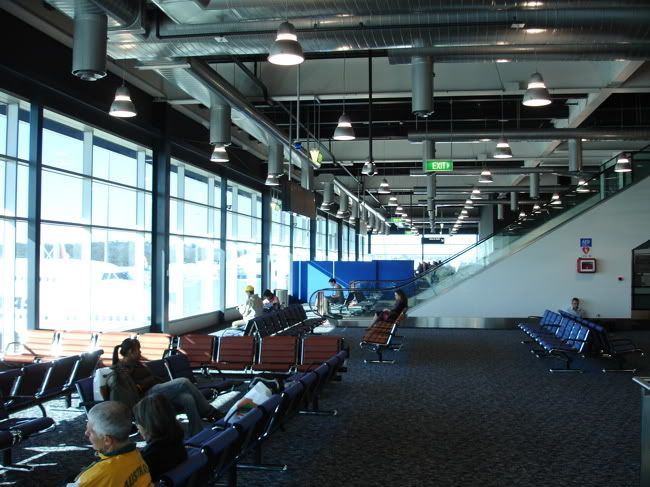 Our TG A346 waiting for us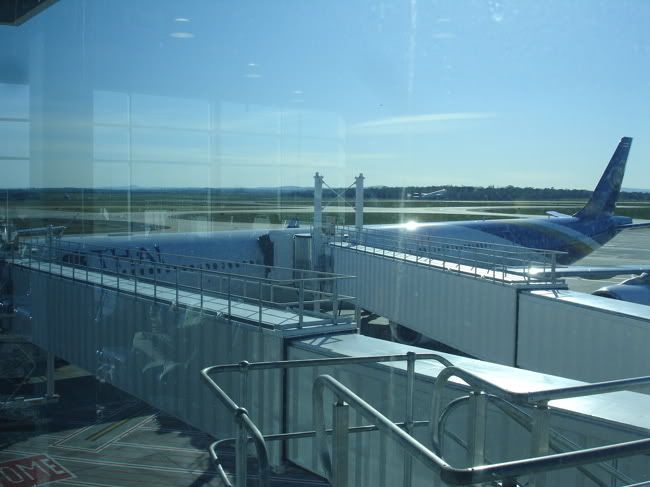 Boarding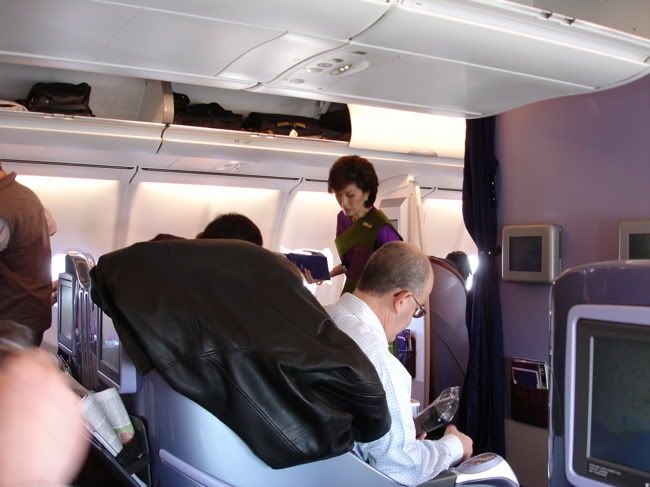 Welcome drink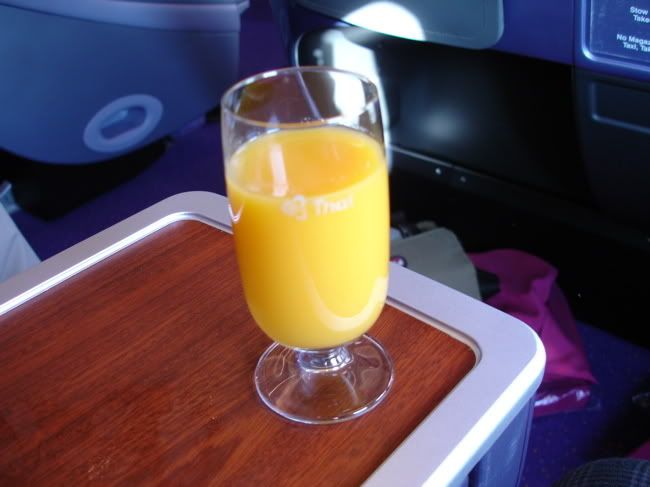 Passengers settling into their seats
Waiting for pushback
Menu for todays flight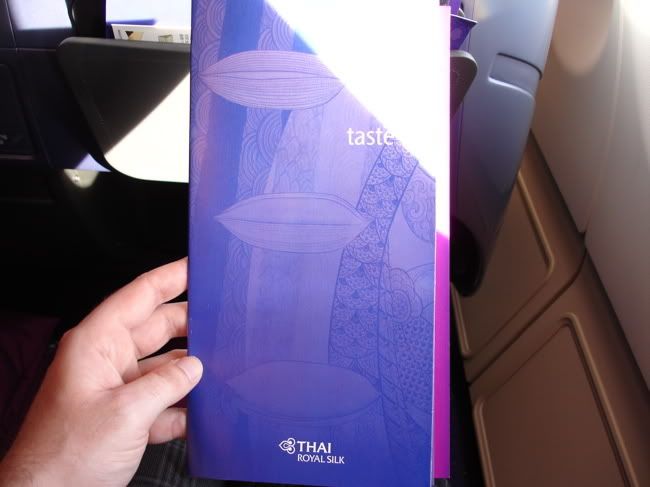 Ready for takeoff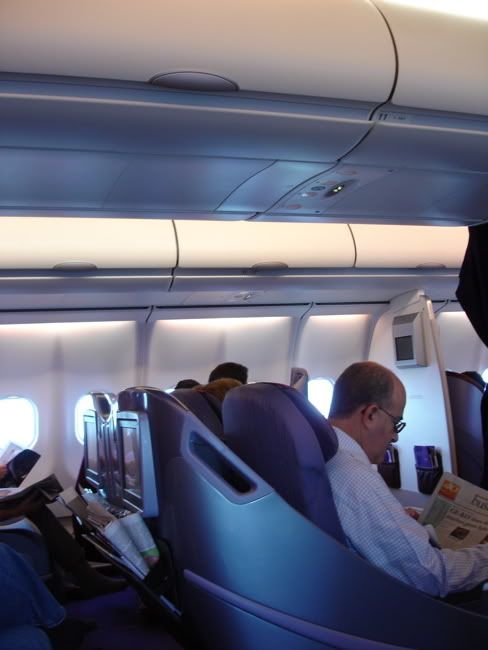 Video of takeoff
First drink service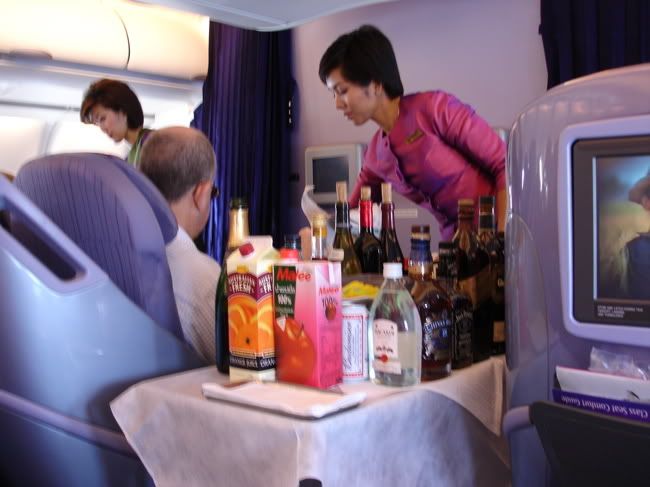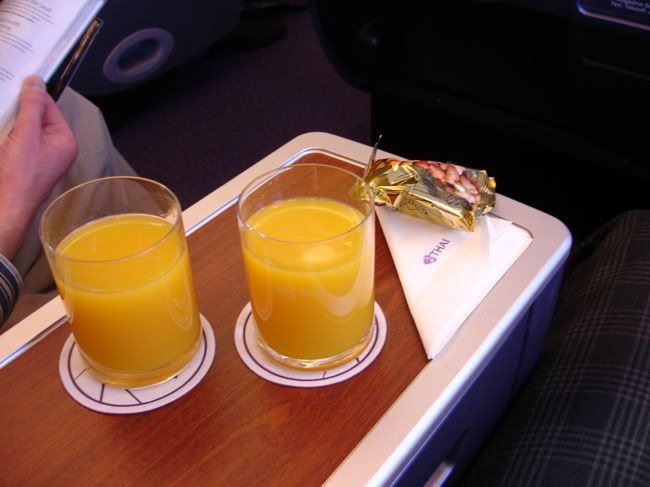 Inflight over Australia, the beautiful wing and engines of the A346
Our Menu for this flight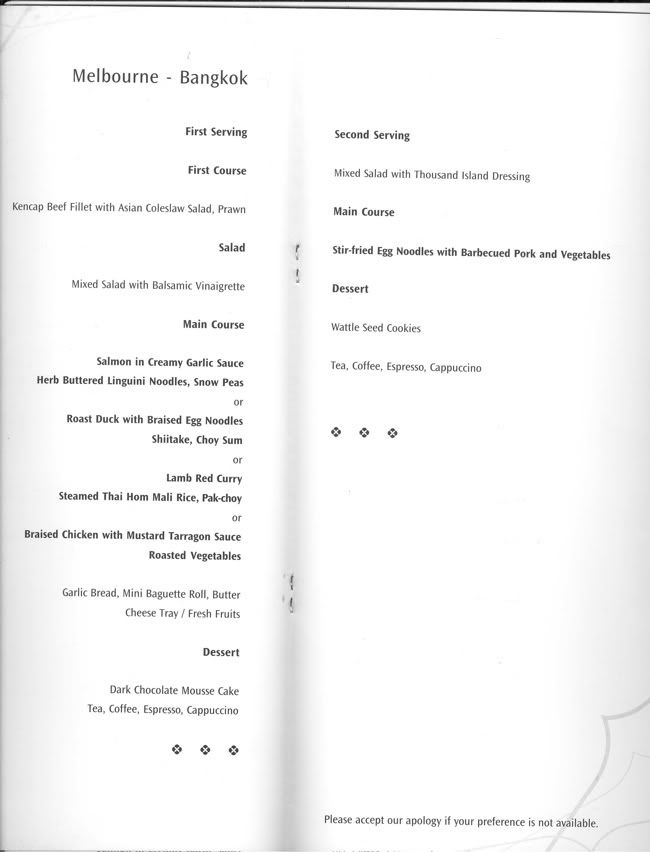 Entree, very nice presentation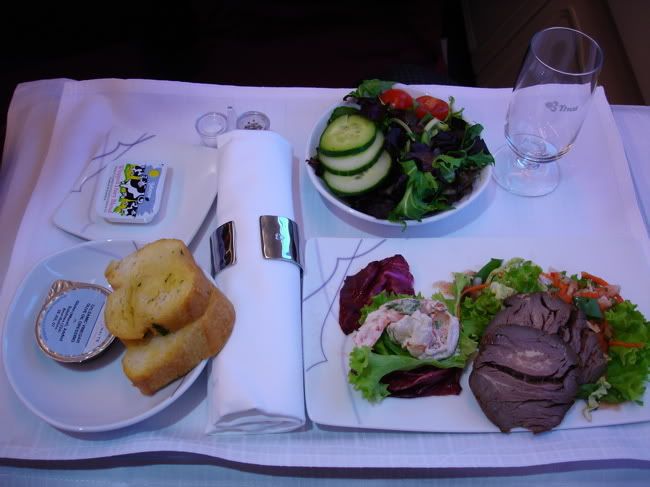 Main course arriving on the trolley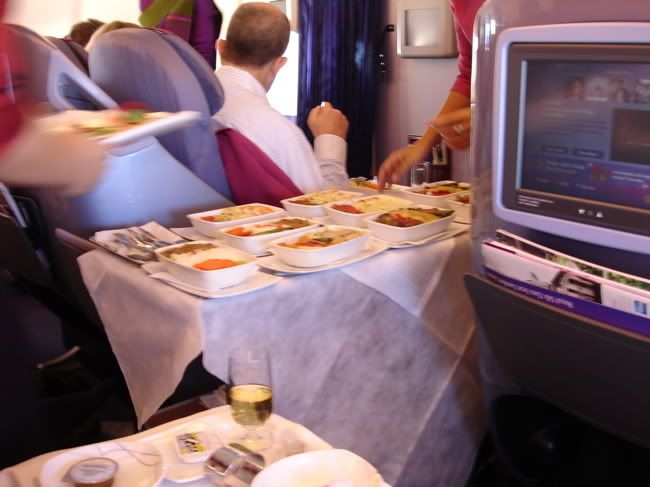 Main course, I had the Salmon - presentation dissapointing in the casserole dish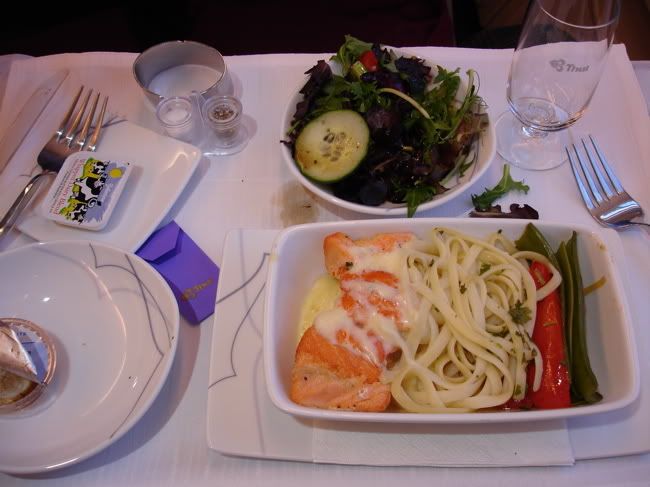 Cheese and fruit service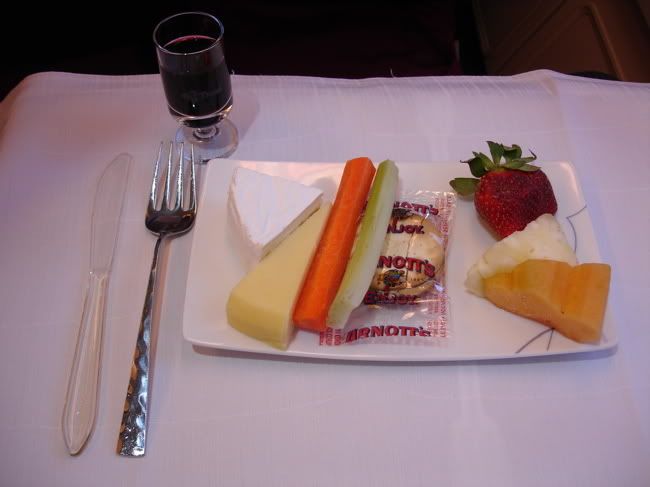 Dessert, very nice!
Quick visit to the toilet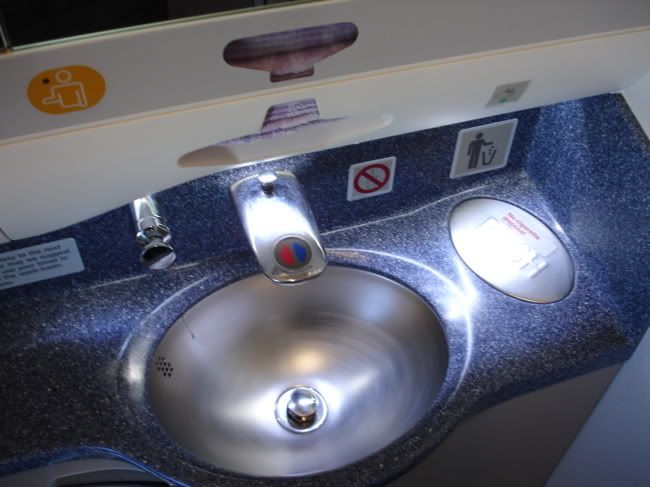 Window in the toilet, a nice suprise from the usual
Royal Silk Class forward cabin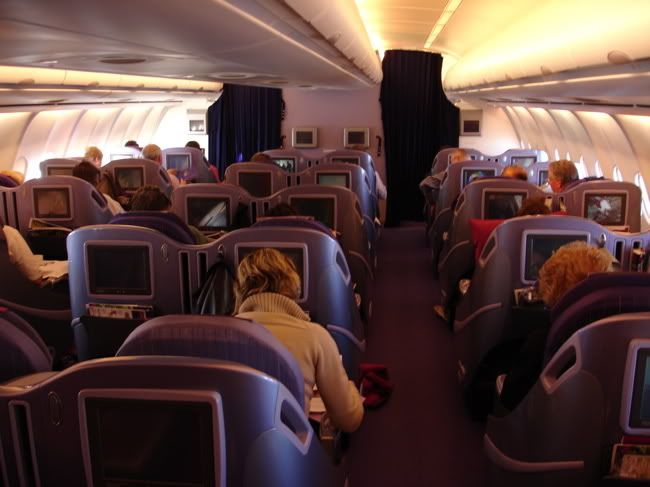 60" pitch between seats, plenty for me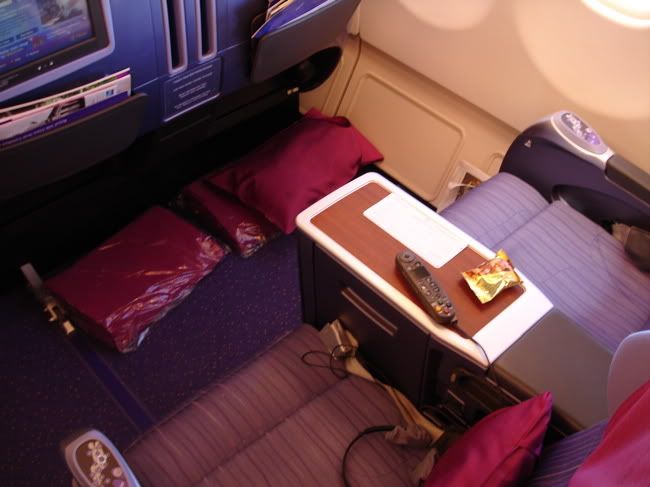 The Large PTV
Took some photos of the rather empty rear J class cabin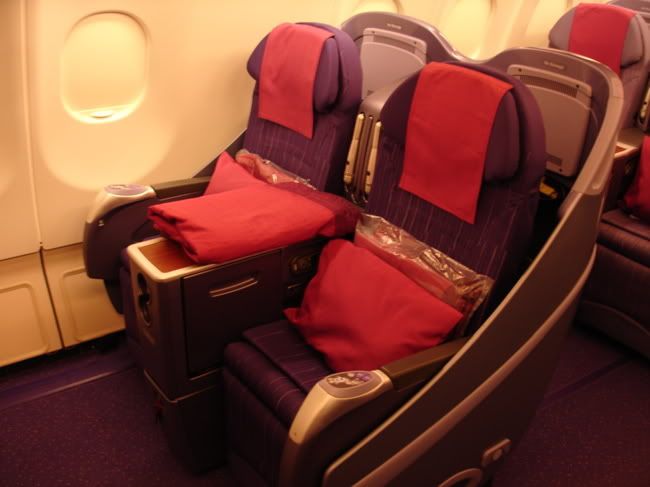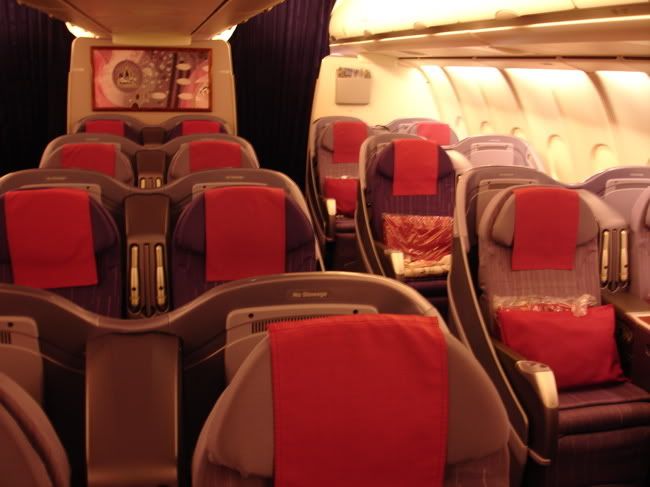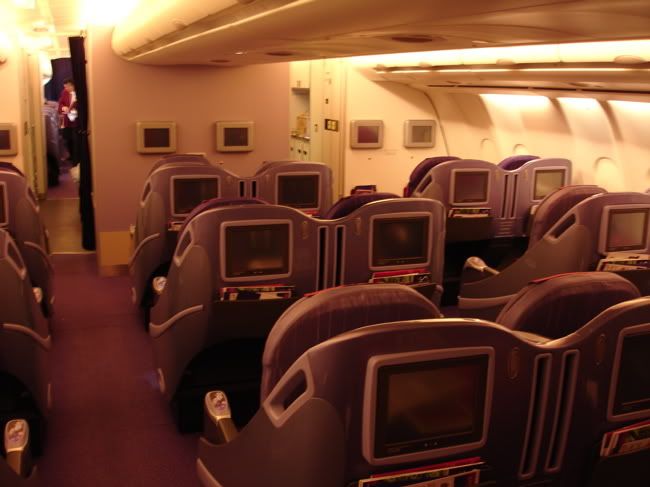 The lovely large engines of the A346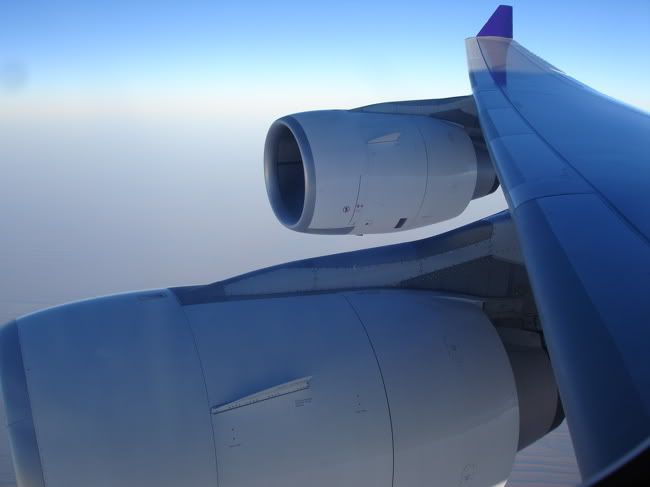 Snuck into Economy, looked quite good I must say!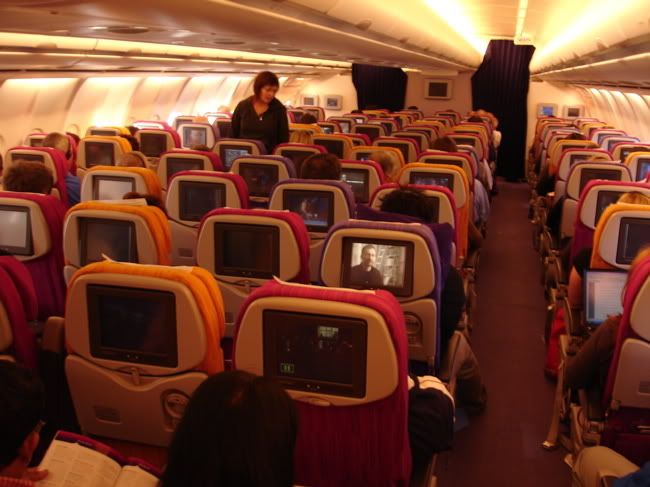 Crappy Amenity kit, not as good as the Biotherm ones
Second Meal service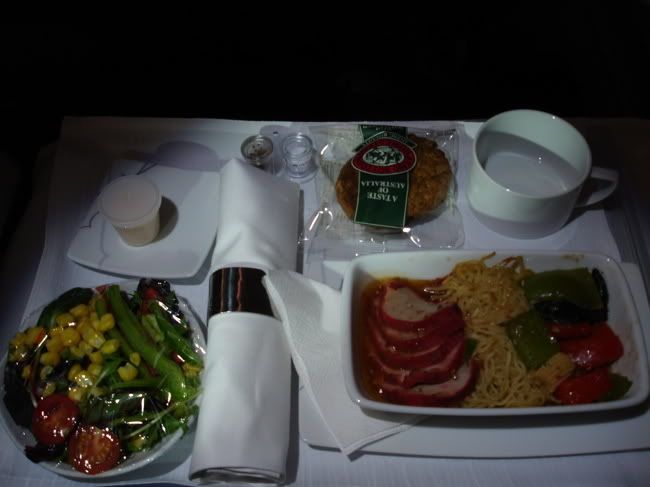 After a few days in Bangkok and Phuket it was time for the first of our ULH flights on the A345
27th August 2006
BKK-LAX
TG 794
Airbus A340-500
Don Muang Airport, seems more like an overcrowded shopping centre
Went to the lounge closest to our gate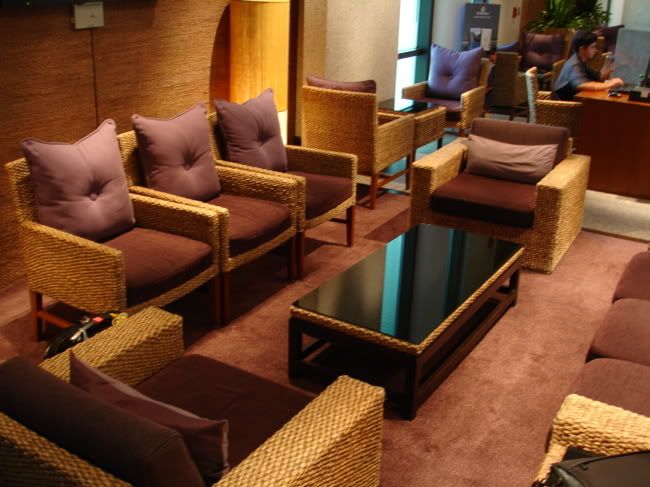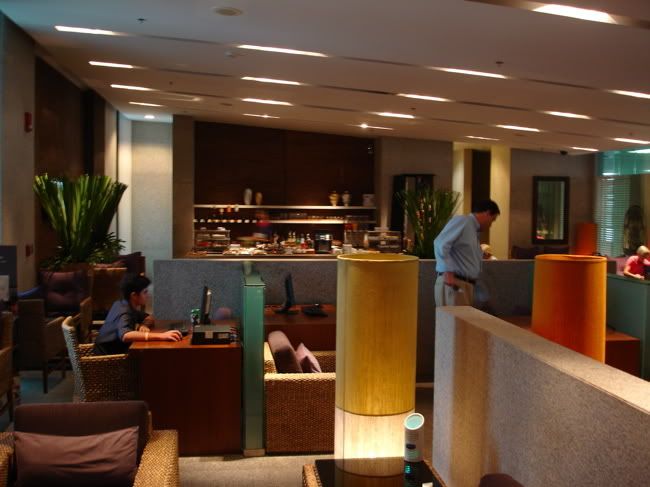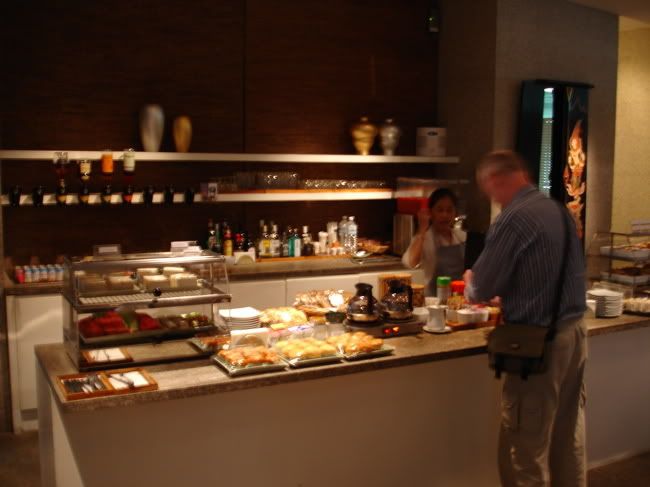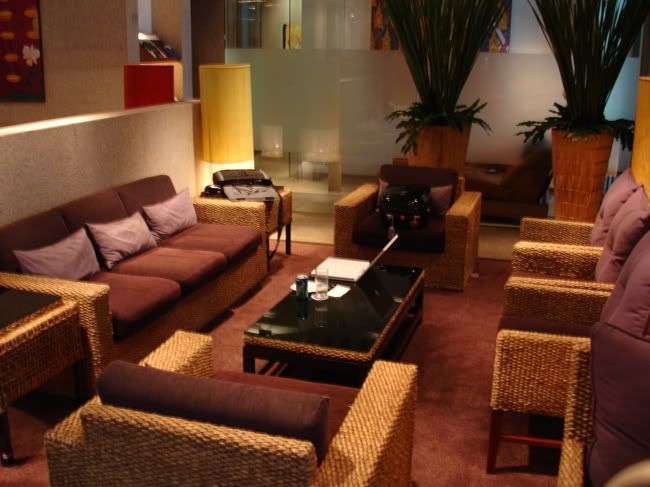 A small snack
Massage chairs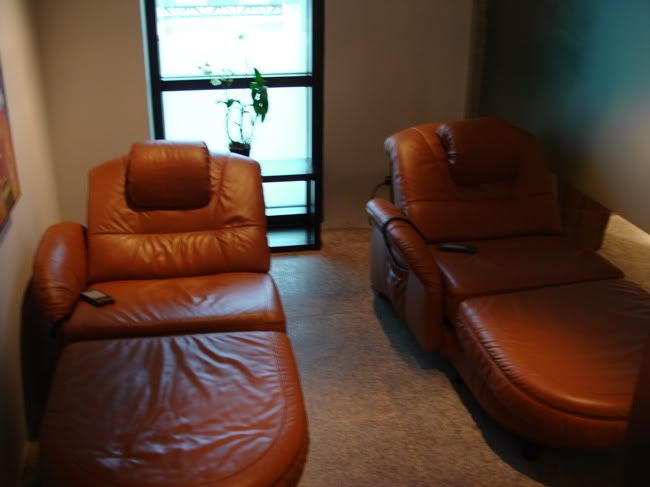 Sleeping chairs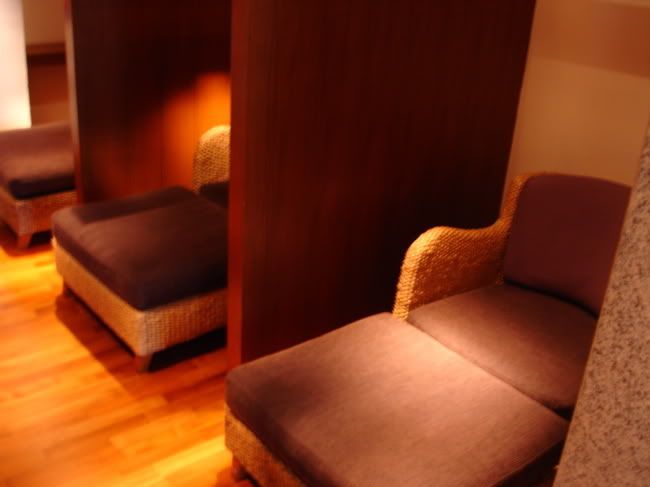 Going to our gate
Our A345 waiting for us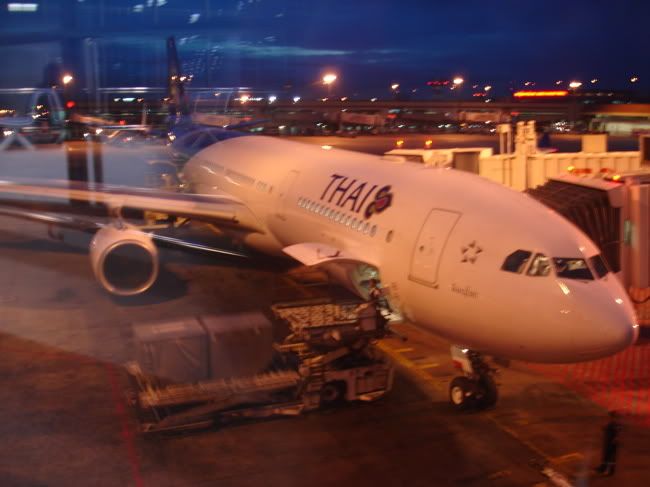 Standard welcome drink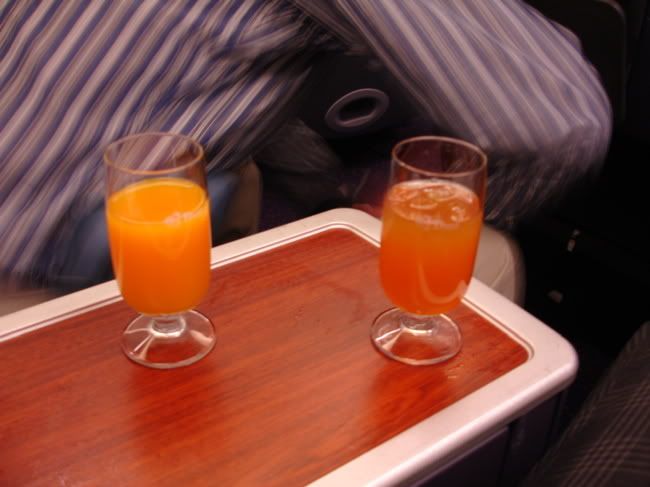 Flight time looked a bit scary, thankfully it was wrong, only 15.30 hours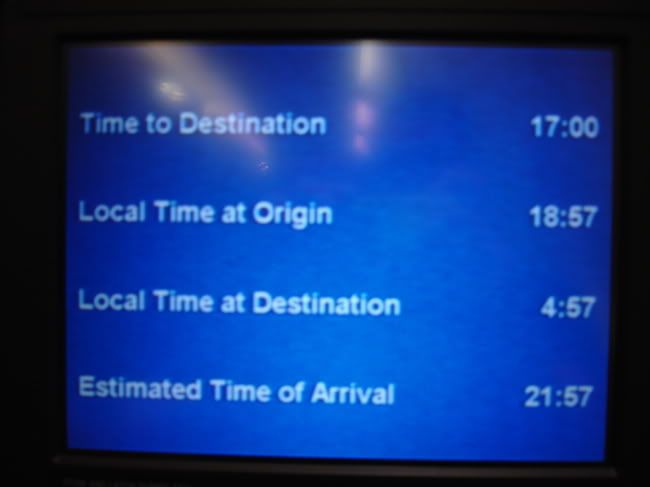 Waiting for pushback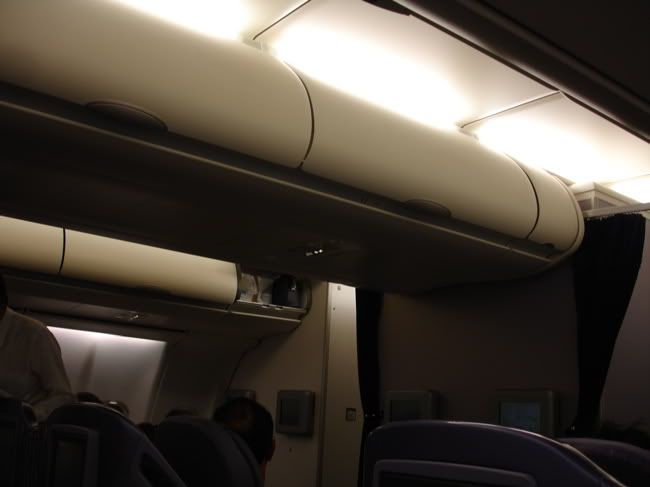 The seat controller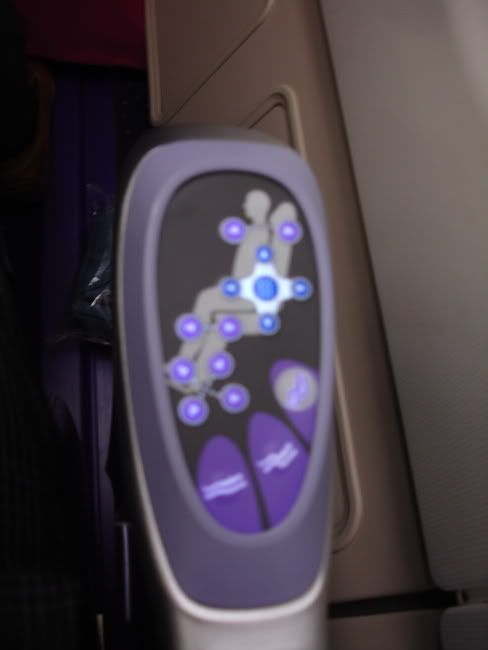 Takeoff from BKK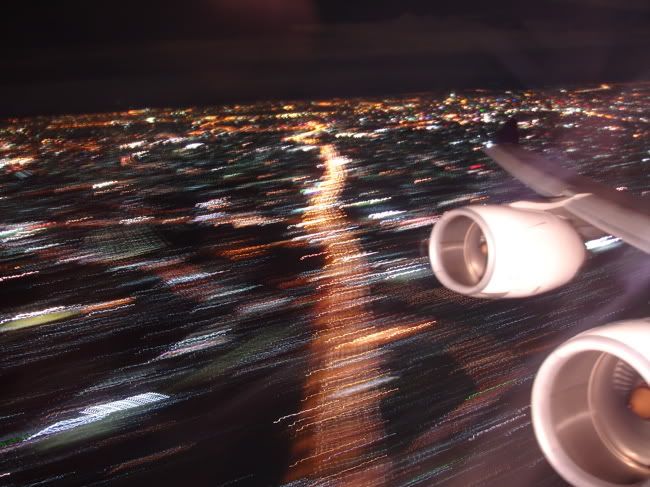 Mood lighting for the first dinner service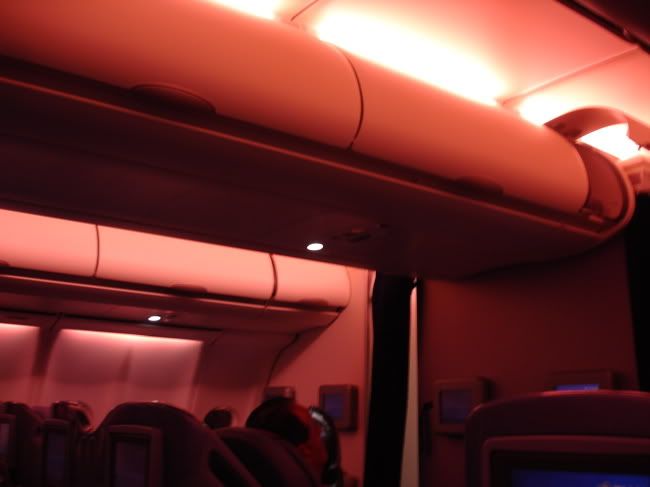 Menu for our flight
Appetiszer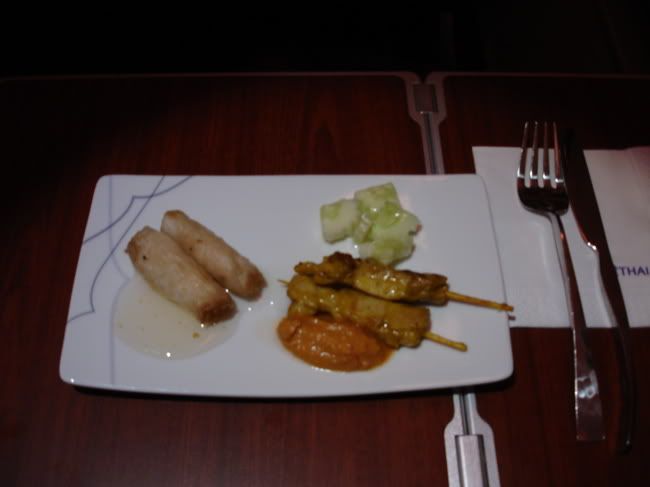 Entree
Main, again in the ugly casserole dish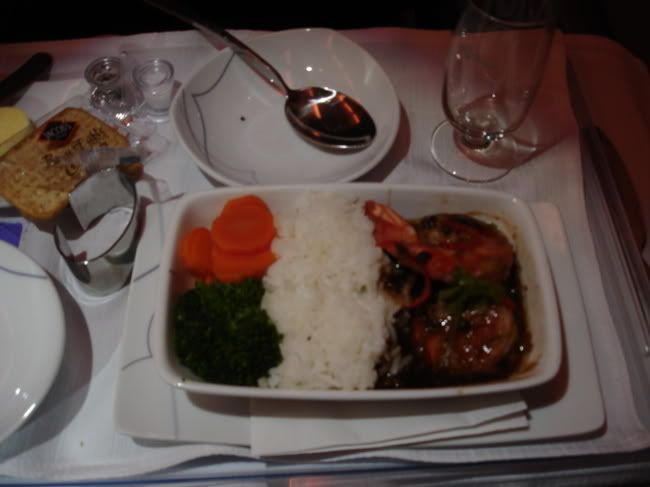 Cheese and fruit, I had fruit only this time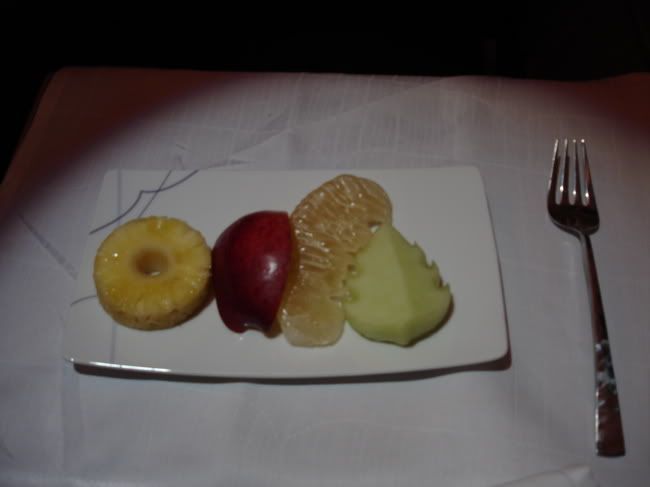 Dessert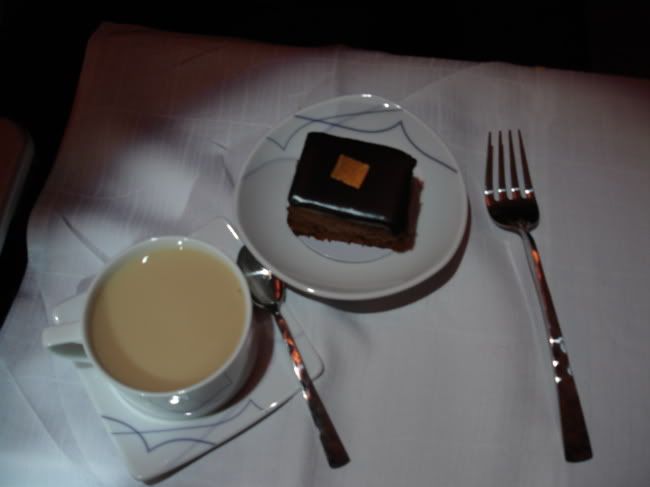 Much nicer Biotherm amenity kit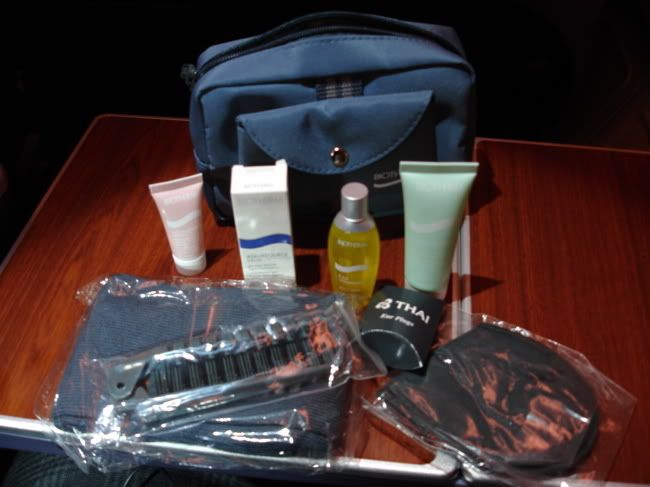 Second Meal service which they served at the end of the flight, the Third meal service dissapeared which others have mentioned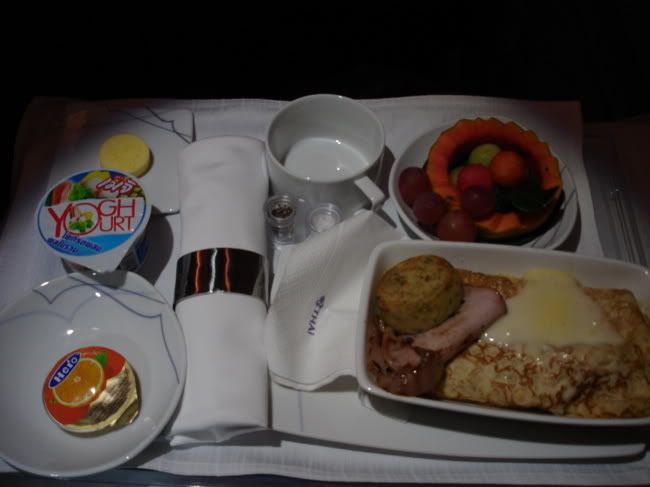 Getting closer towards our destination, sun slowly setting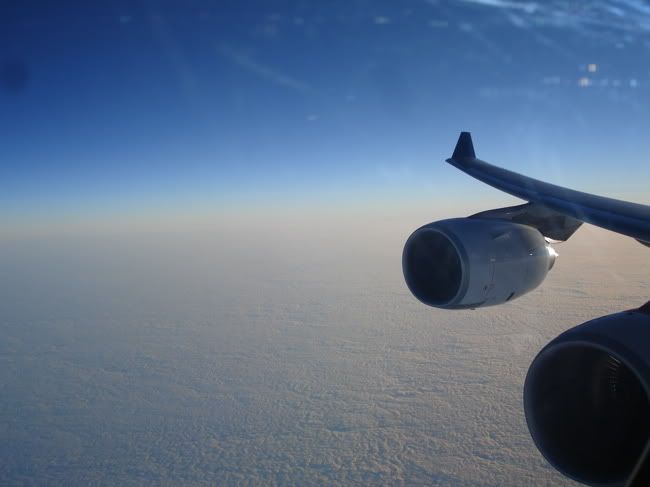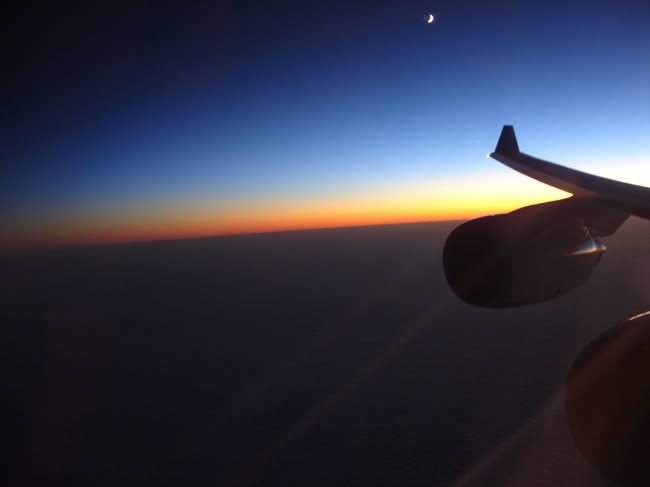 Blurry cabin
The lights of Los Angeles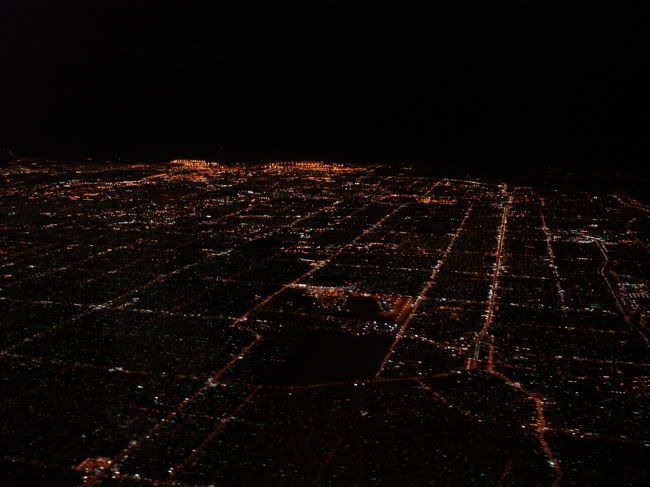 Landing at LAX video
3 Weeks all over the US and we were ready to return to Australia
16th September 2006
JFK-BKK
TG 791
Airbus A340-500
Checkin at JFK, was one of the nicest terminals I saw whilst in the country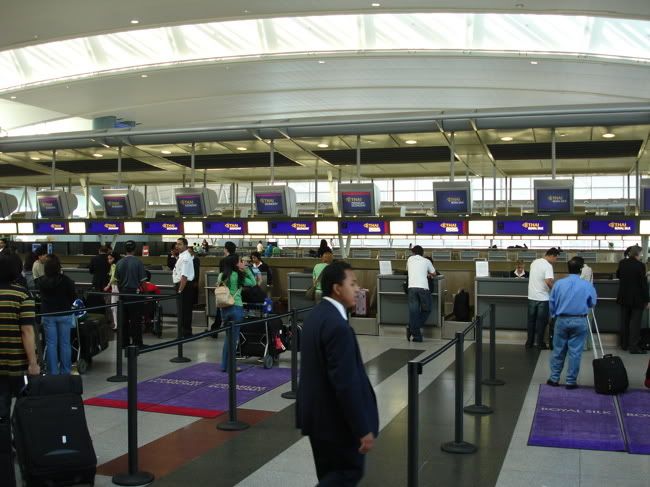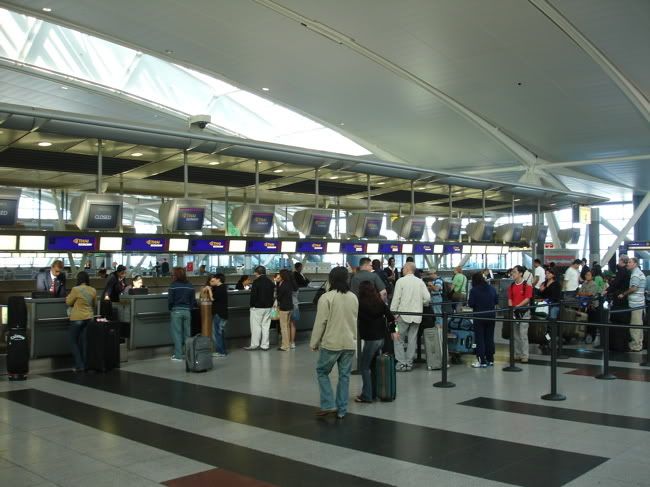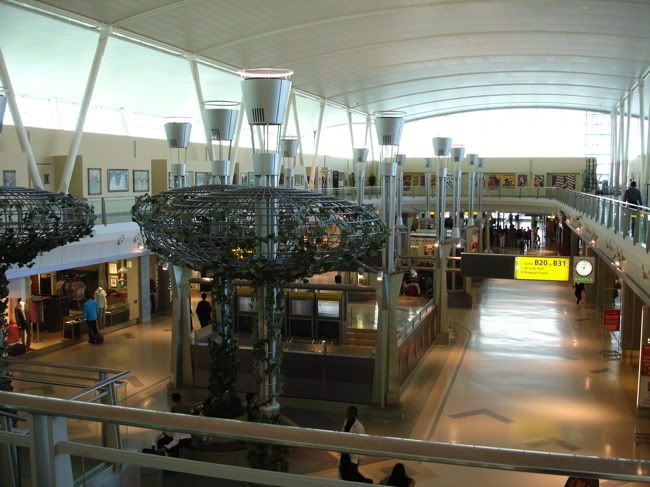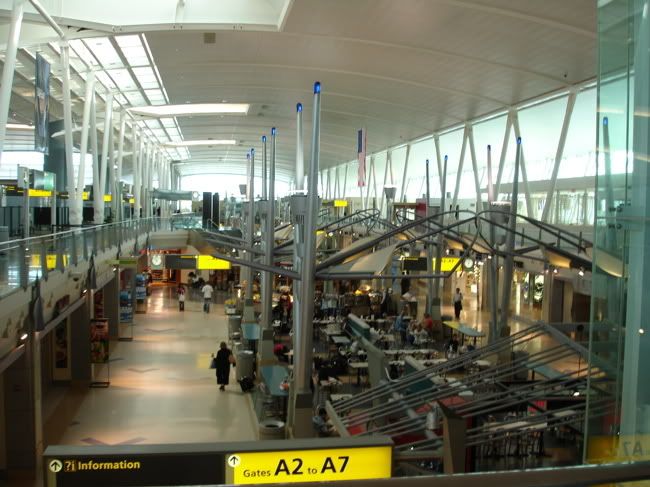 Thai uses the Swiss Lounge at JFK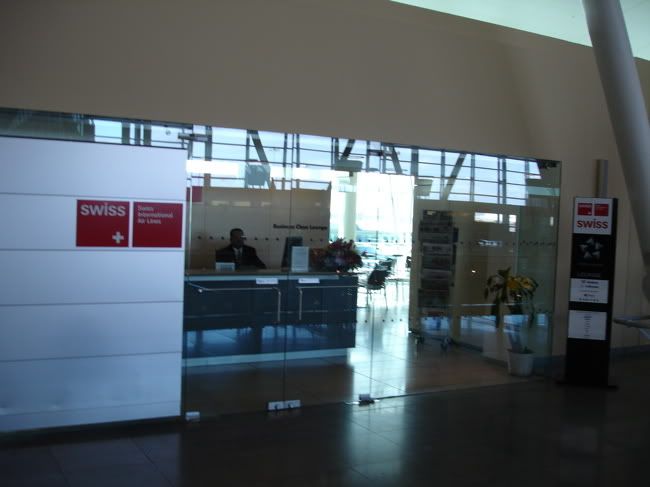 There is practically no food in the lounge, except for some token cheese and crackers.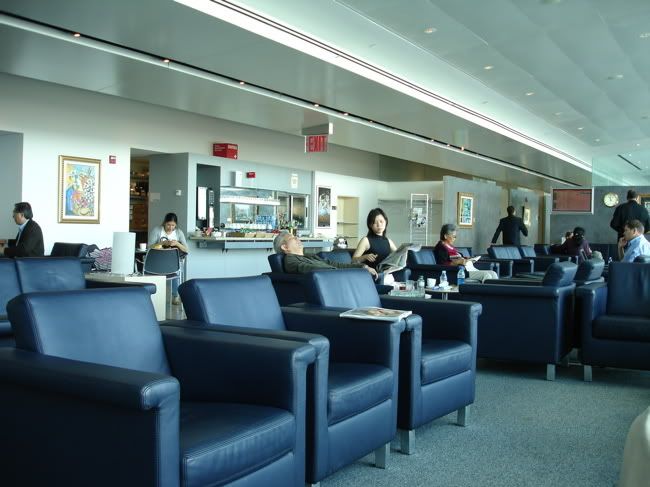 Our A345 waiting for us at the gate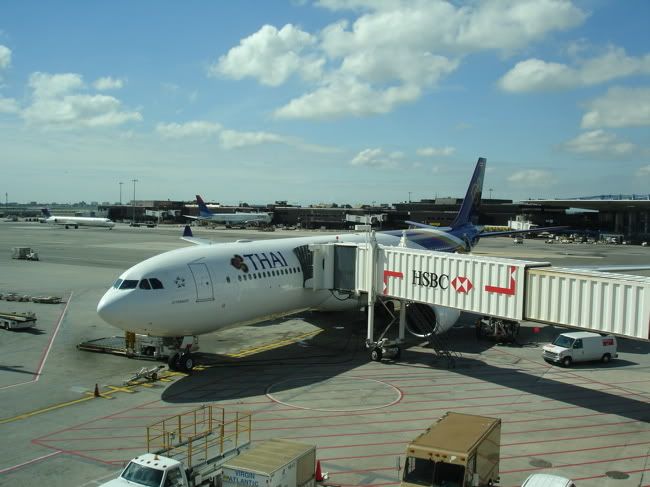 Flight time was slightly shorter at 17 hours only......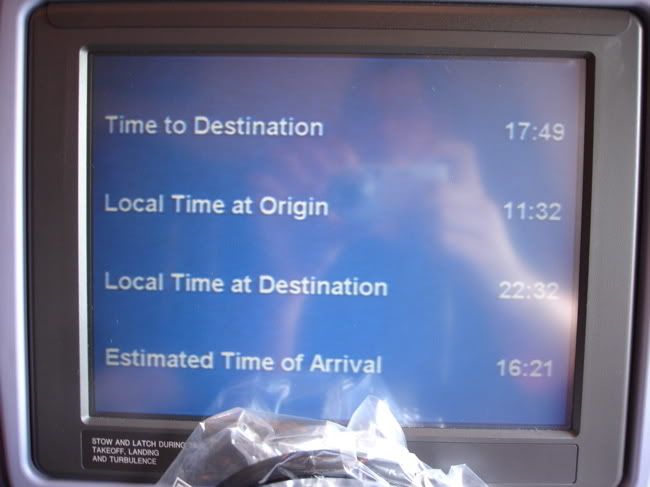 Boarding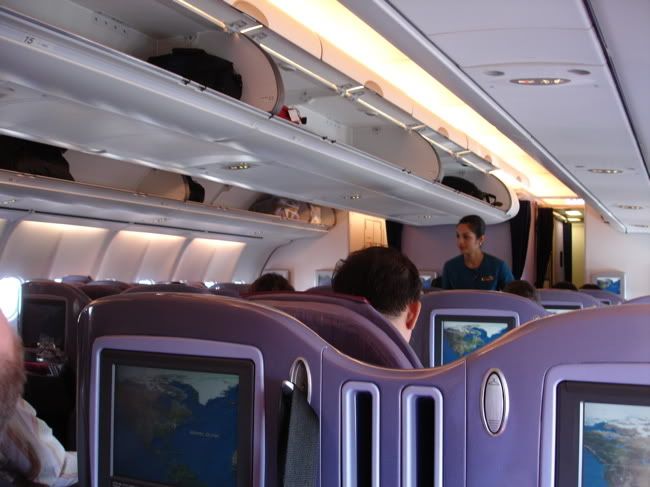 The now standard welcome drink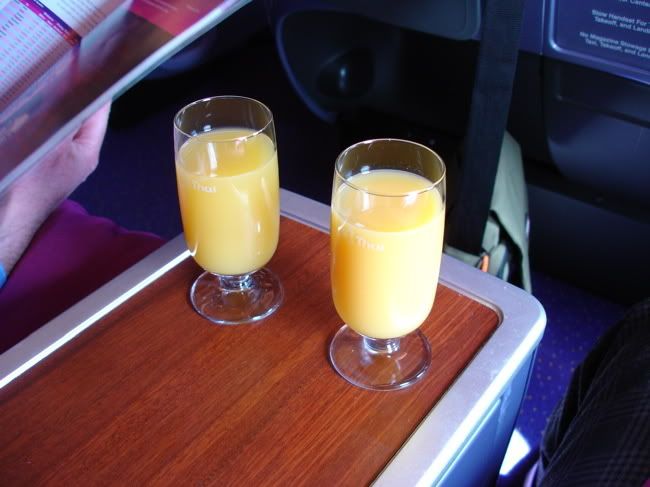 Lining up with the runway
Takeoff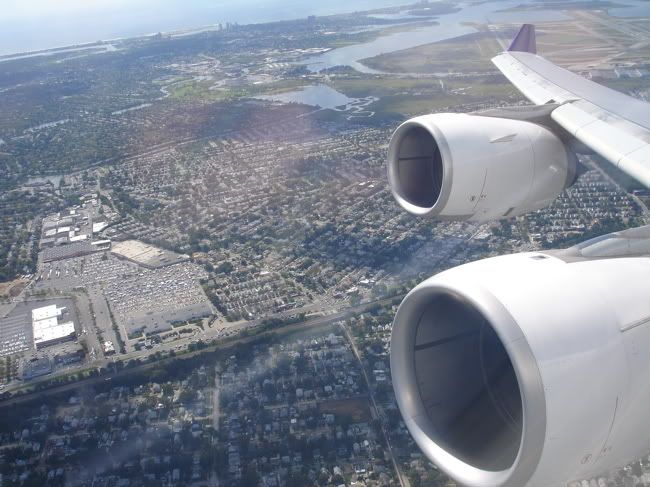 Cabin Crew begging the first drink service
Menu for this flight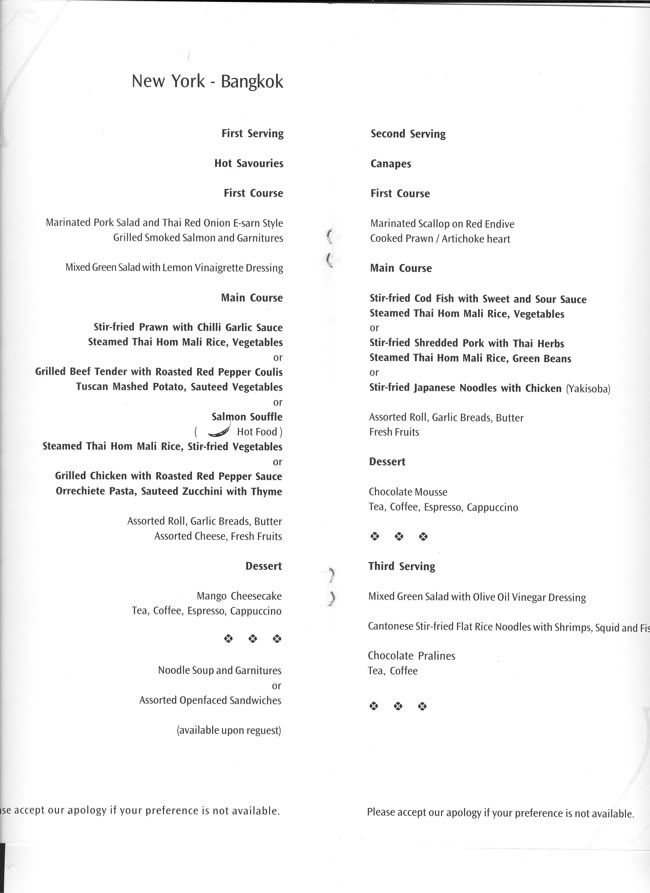 Appetizer and drink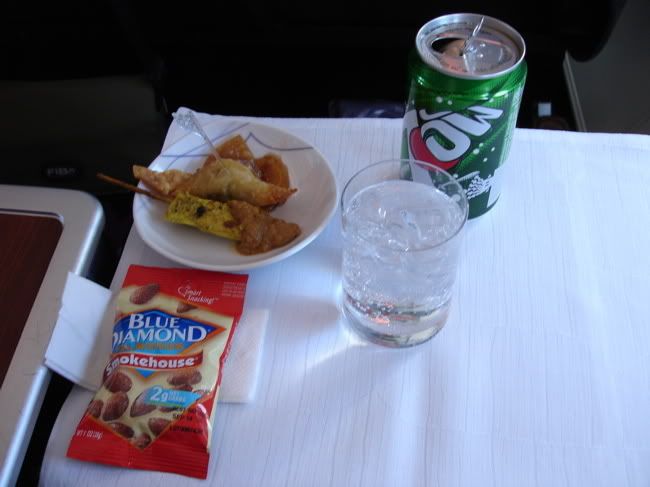 Entree
Crew at work, these two were the best and funniest flight attendants I had on the entire trip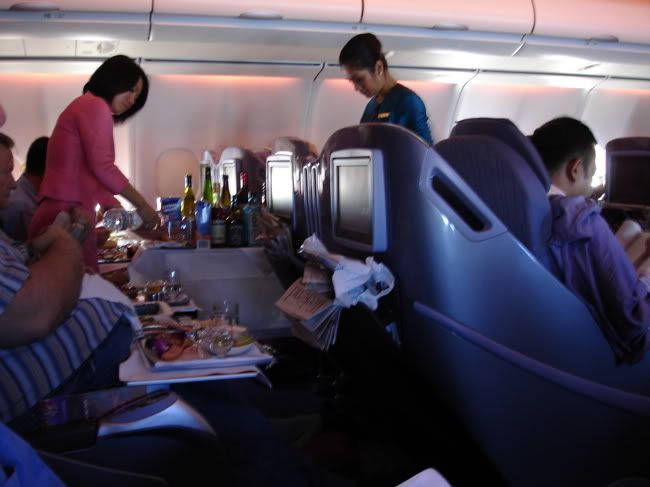 Main course, I had the Prawn dish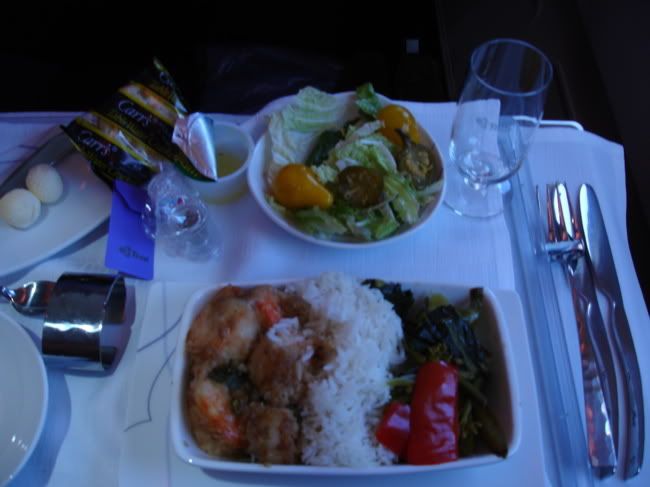 Cheese and fruit off the trolley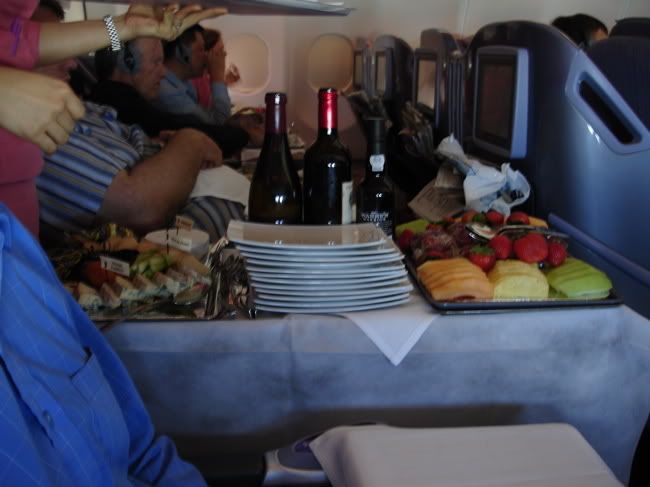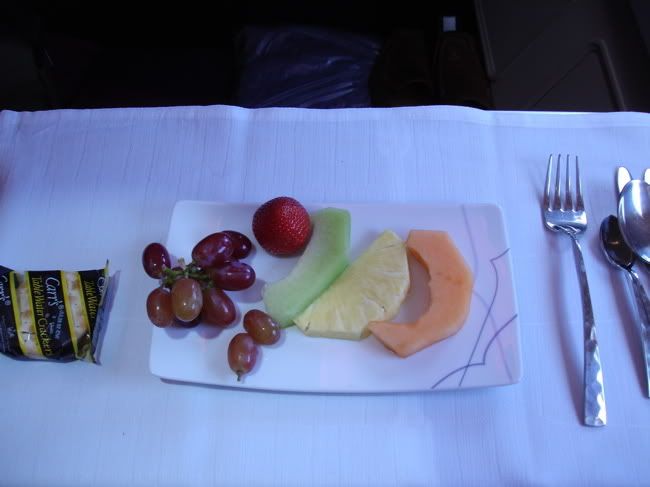 Dessert and tea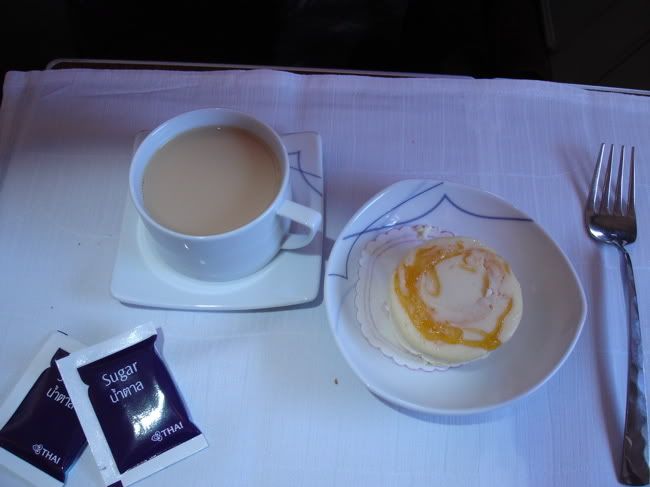 Relaxing after the meal service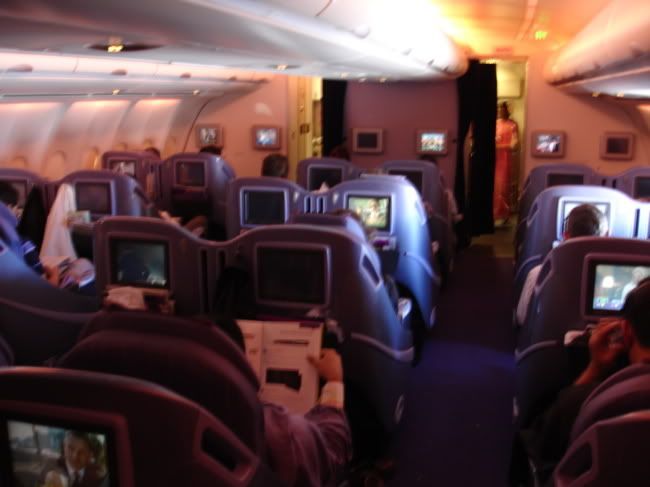 Biotherm amenity kit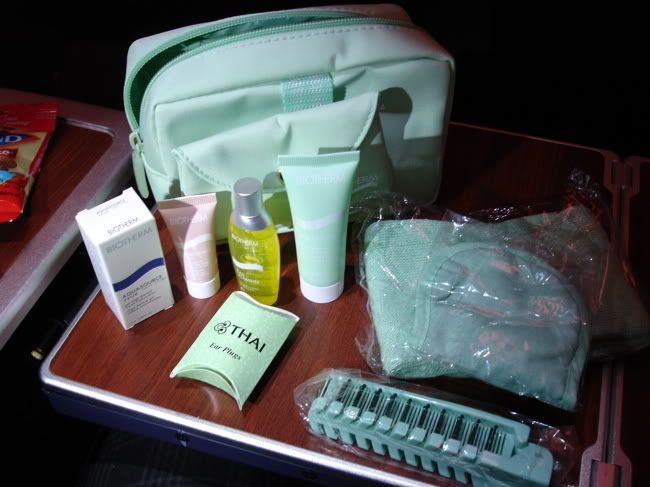 Flying towards the north pole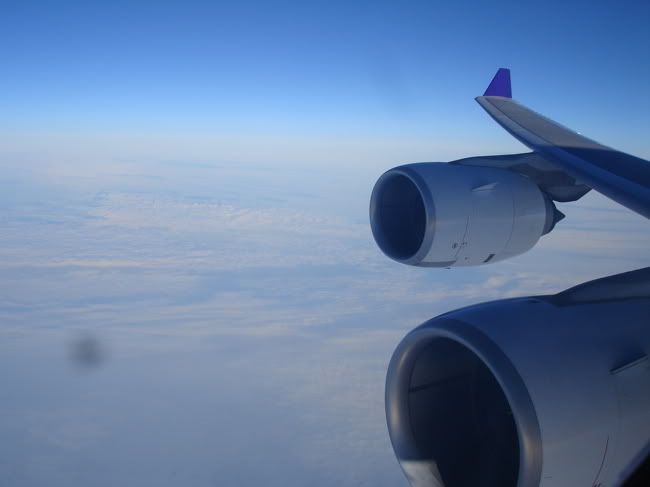 Emerging from the ice
8 hours into the flight we had the second meal service
Entree
Main course, I had the Japanese noodles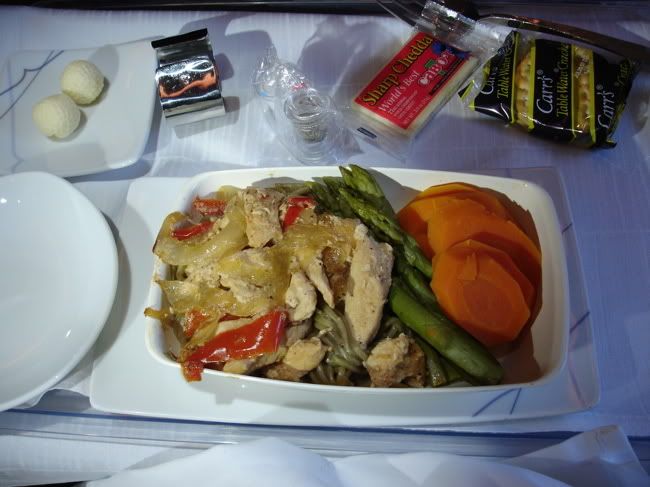 Fruit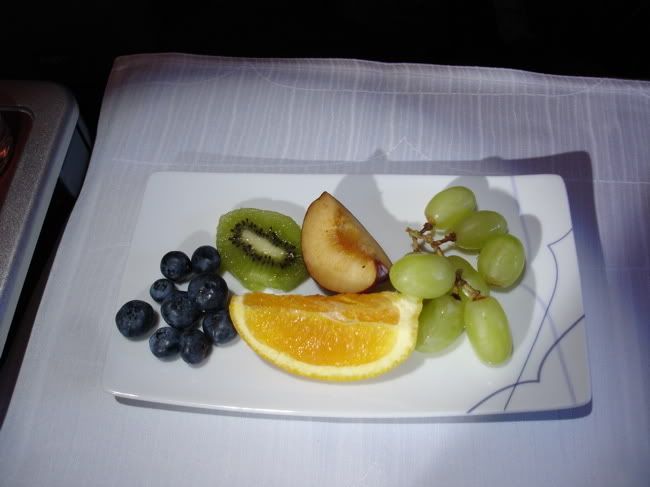 Dessert and Tea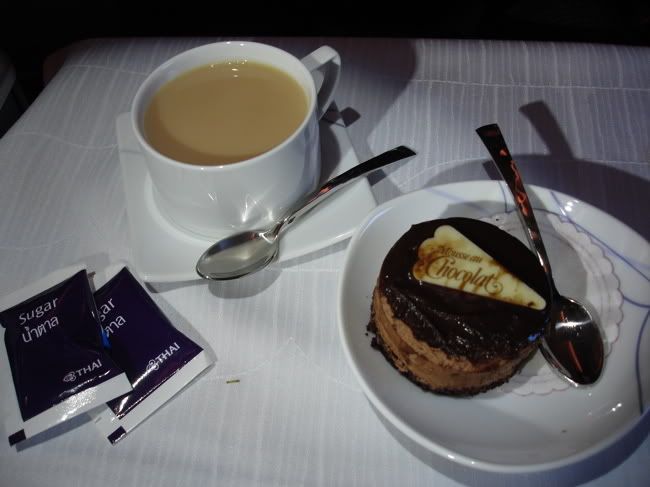 Mood lighting to relax in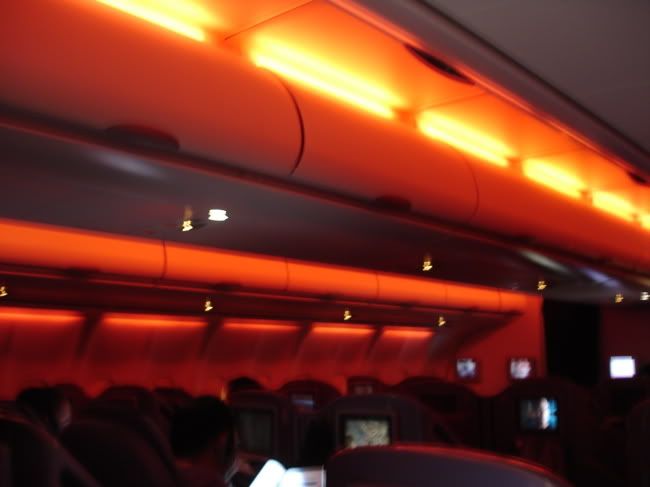 1 hour before landing came the 3rd meal service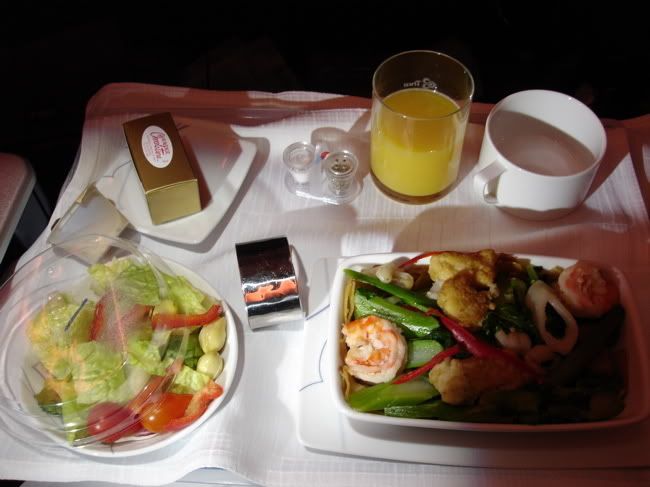 Our route over the north pole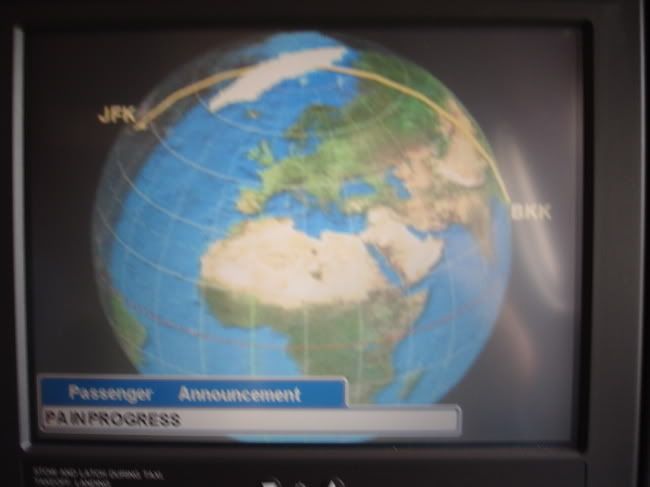 Decsending into BKK finally, I felt like instant death by this stage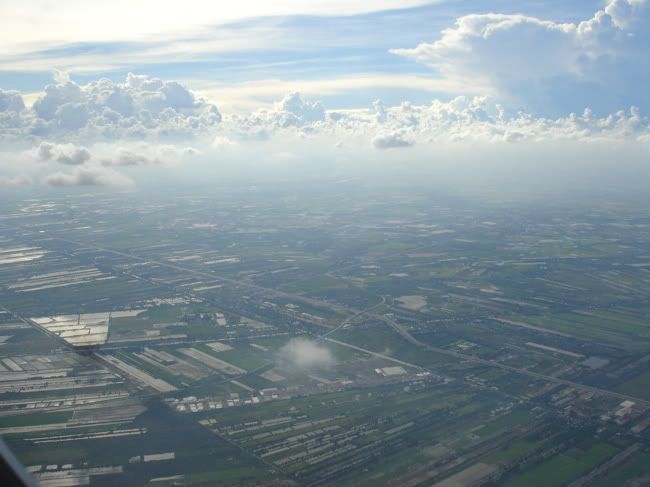 Nice thunderstorm approaching the airport
Had to wait 8 hours in the lounge, quite frankly this was the worst lounge TG had, noisy and crowded ,kids running around, not much food selection.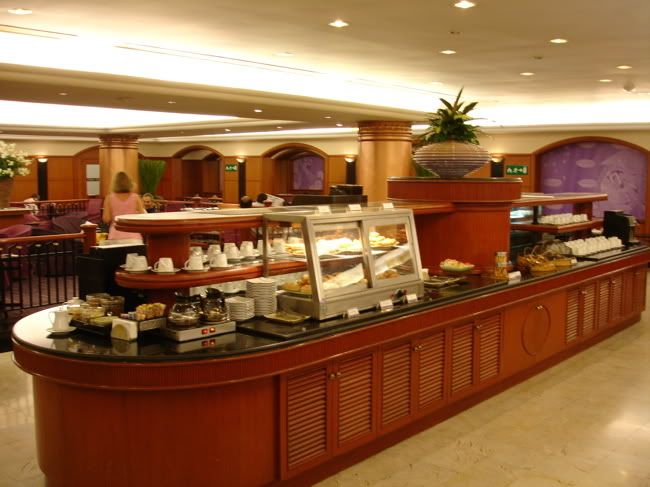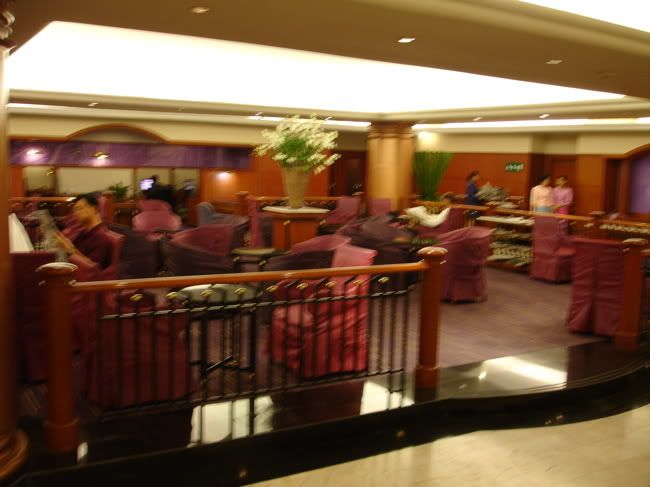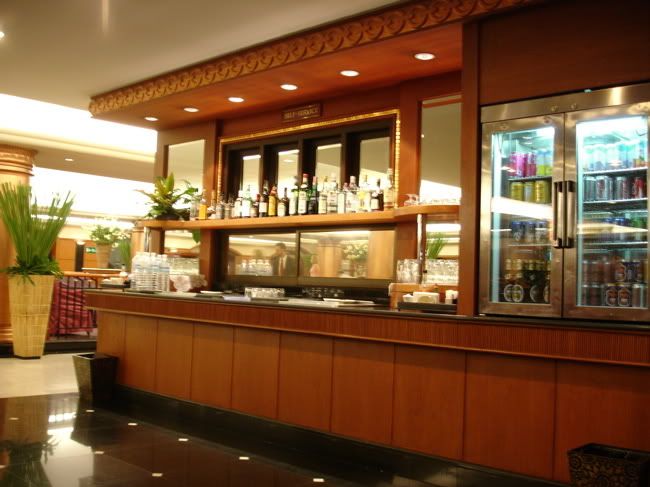 Thankgod the new airport will open in a few days, it was way too crowded and I can't see the point of having the same duty free shop one after another.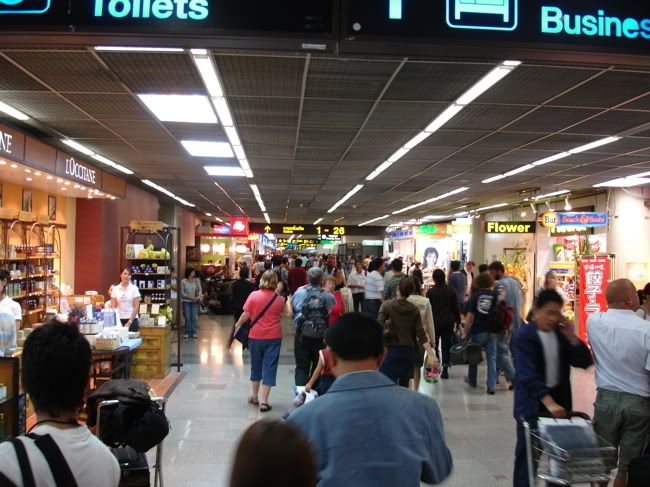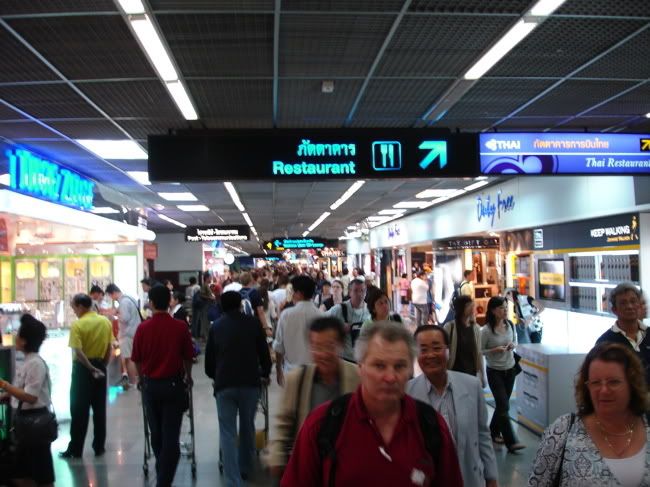 Finally after 8 hours we were ready to leave on our last flight back home
18th September 2006
BKK-MEL
TG 981
Airbus A340-600
Boarding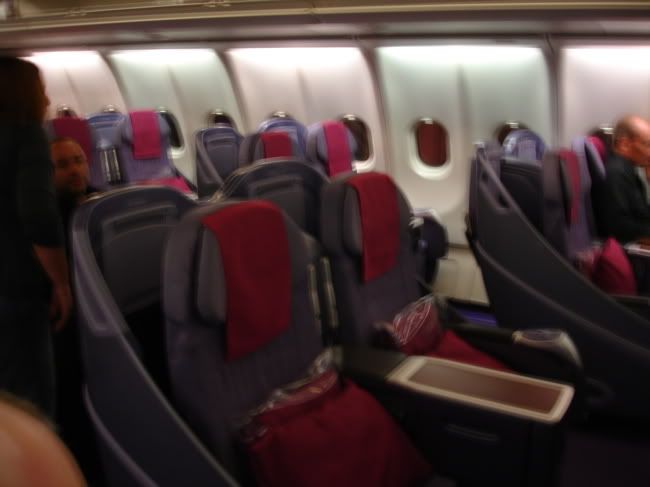 Is that a welcome drink I spot again?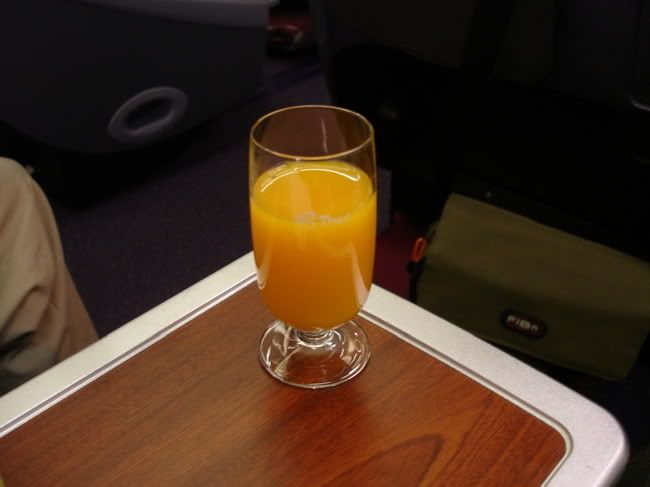 Ready for pushback
Fly 1-2-Go B757 near us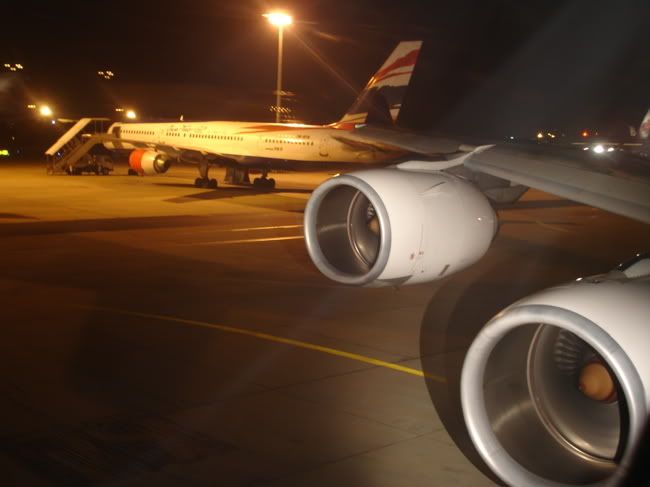 Takeoff and so began the meal service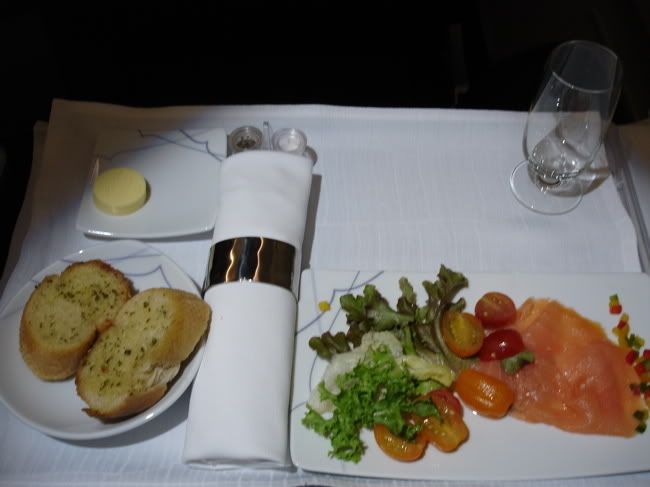 Main course - I had some Pork dish it was very spicy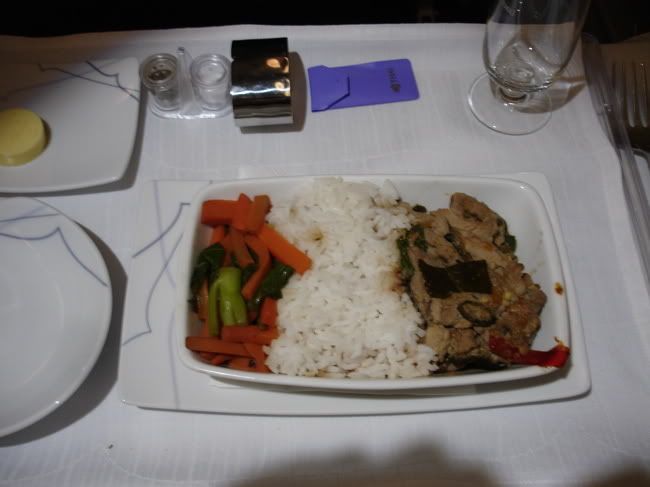 Cheese and Fruit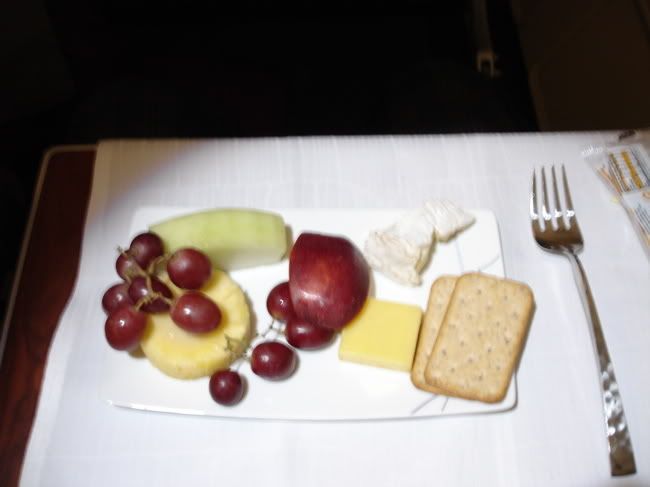 Dessert - Asian Cakes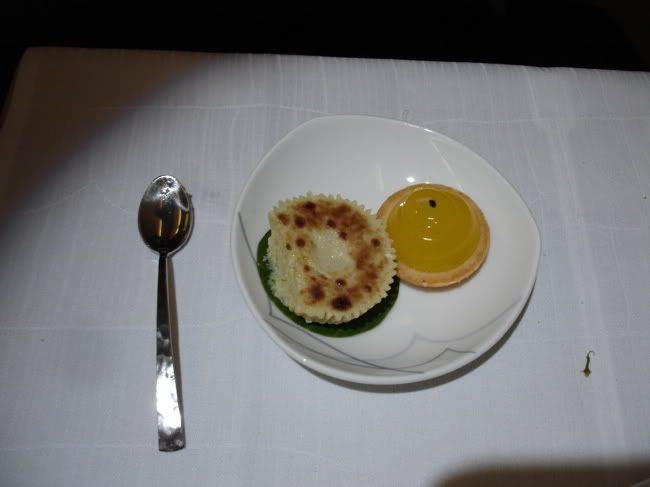 Our route for this 8 hour flight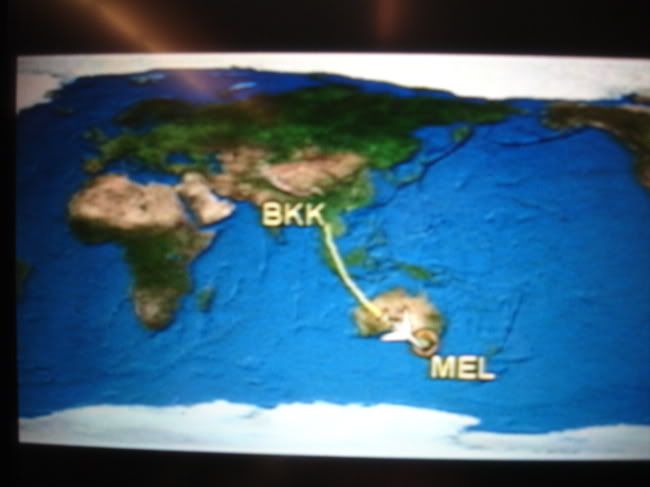 Catching the usual Australian jetstream zipping along at 1096 klms/h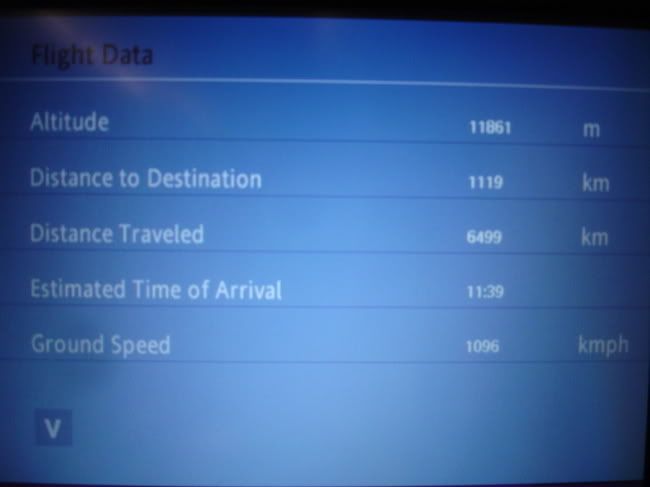 Breakfast
Fruit and yoghurt entree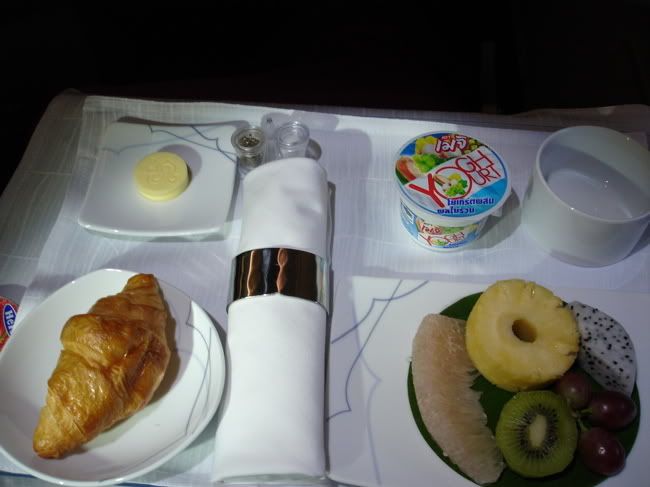 Main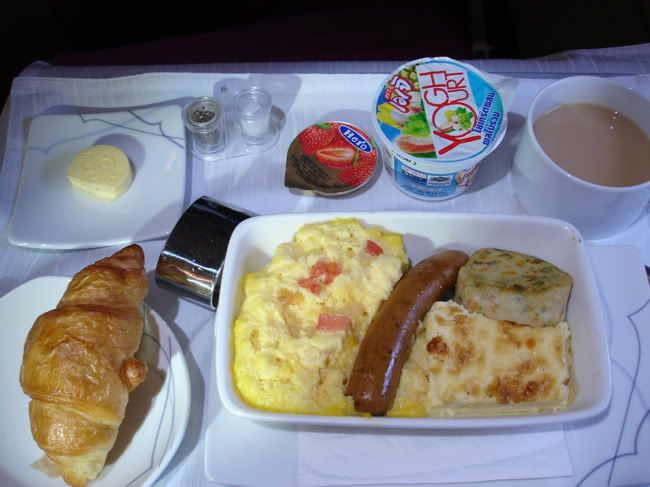 Finally back in my home town of Melbourne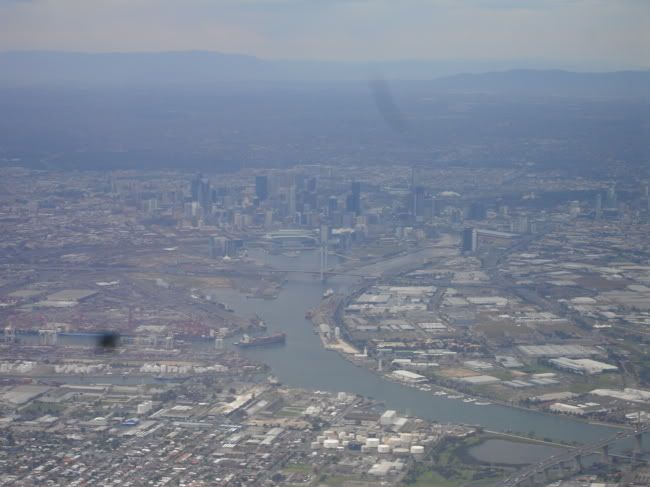 Landing in MEL, listen at the 55 second mark, we braked really hard, I nearly slipped of the seat you can hear everything flying in the cabin.