Leg 1
Wednesday 13th September 2006
Dublin DUB/EIDW– Stockholm ARN/ESSA
Scandinavian Airlines SAS
Flight No: SK536
Gate: C42
Aircraft: Boeing 737-683 (LN-RPW)
Economy seat 7A
Distance: - 1013 mi / 1630 km
Time: 12:00 local time (On-time today) arrive 15:30 local time.
It's 6:15 a.m... In the distant, I can hear my alarm clock screaming away. Trying to ignore it, I slam my hand down on the snooze button. Few minutes later, I couldn't bear it anymore. Slowly I got up of bed after 4h30min sleep that night due to my always 'packing in the last minute' which I always try to avoid, but always end up doing. Could someone confirm this is not a female phenomenon?
Driving down to Belfast seems to take longer than I expected today- a lot longer. Cars everywhere.. Queues everywhere! And nothing but cars, trying to ignore the fact I am going to miss my 2hr15min bus drive to Dublin Airport. Finally, bus station in sight-only to learn I have indeed missed my bus. Luckily there is another bus departing half an hour later which takes 3 hours, but oh well. I needed to get to Dublin Airport. A very uncomfortable bus ride made sure I didn't get any beauty sleep now either, so I decided to bring out my MP3 player. On the border of Ireland, we were stopped by the 'Garda', looking thru all of our passports. It went smooth; apart from 2 men had to be taken off the bus, and into the police car. Interesting I thought. Dublin airport approached and in I got.
I literally had to run to the check-in desks as they were about to pack up for the Stockholm flight. Luckily I had checked in online 22 hour prior to this and was issued with boarding passes all the way to Oslo, Norway, nor did I have to pick up my bag at Stockholm airport. I did not get any photos until I was on my plane as I was late and had to run all the way. Security was nice and smooth. No liquid restrictions or anything-I was quite happy.
Once onboard, I could finally relax knowing I had made it. Seat 7A was the first seat behind 'Economy Flex' (hoping I would get a seat in front of the engine) but forgot this was a short B737-600. I have to say, there is not much separating the two classes apart. You get basic food and beverages on board, and there are special headrests. You also get free rebooking and refunds, priority check-in, and can carry on two bags. Sadly, my own National airline has become a low-cost no-frils airline trans-Europe in Economy (no free food, drinks) apart from
SASbraathens where you still get free water, tea and coffee. Oh, Business class was existent, but only 2 rows of it! After approx 2h 10min, we landed at Stockholm Arlanda airport rwy26-gate F32 (Terminal 5).
Having 2h30min until my next flight, and no lounge to go to-I was bored. Stockholm for some reason was very dull today. Not only was it first time I was here, but no heavies to be seen apart for a Novair A330. The weather was gorgeous though, and I managed to snap a few shots.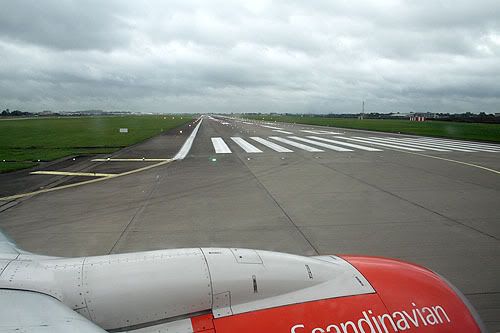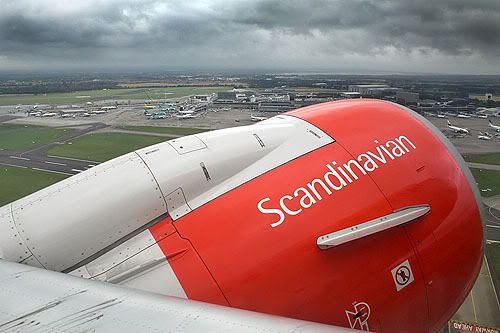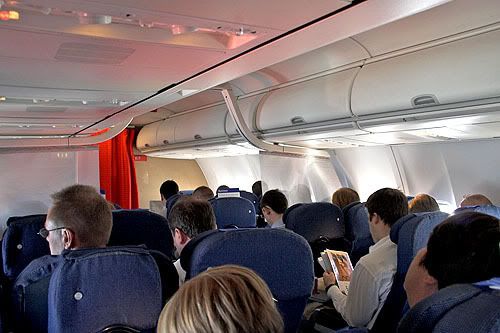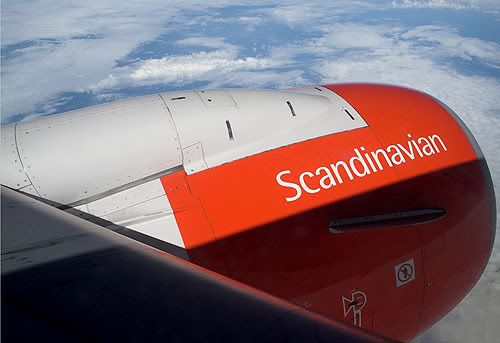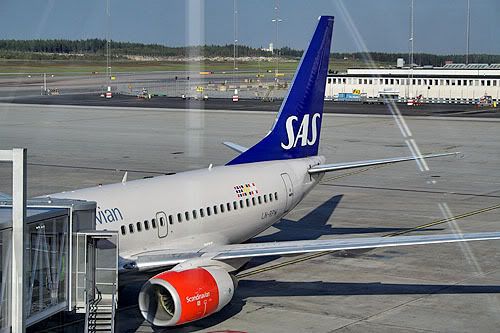 Welcome to Stockholm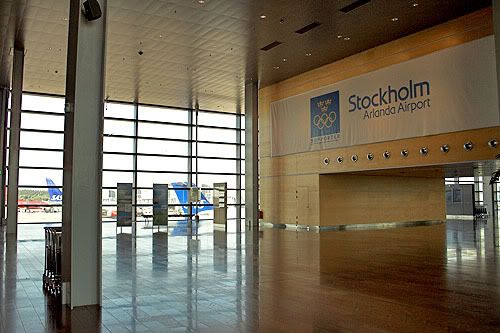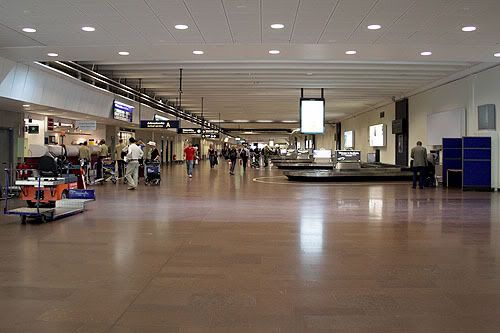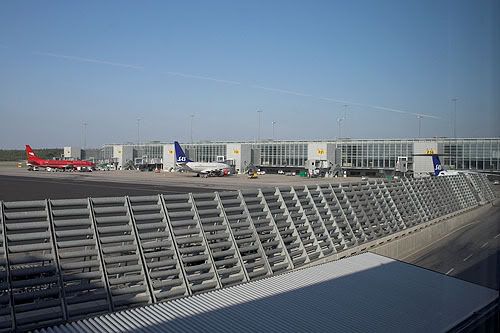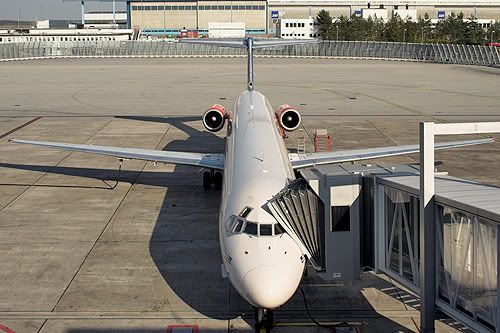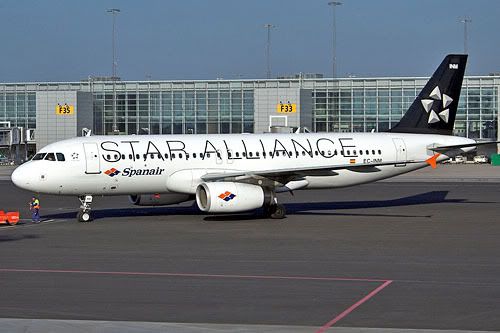 Leg 2
Wednesday 13th September 2006
Stockholm ARN/ESSA – Oslo OSL/ENGM
Scandinavian Airlines SAS operated by SASbraathens
Flight No: SK885
Gate: 1
Aircraft: Boeing 737-705 (LN-TUD)
Economy seat 19F
Distance: - 240 mi / 386 km
Time: 18:00 local time (On-time today) arrive 19:00 local time.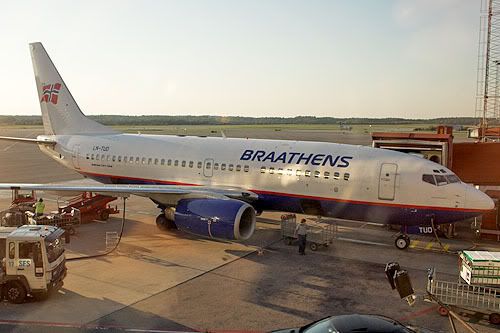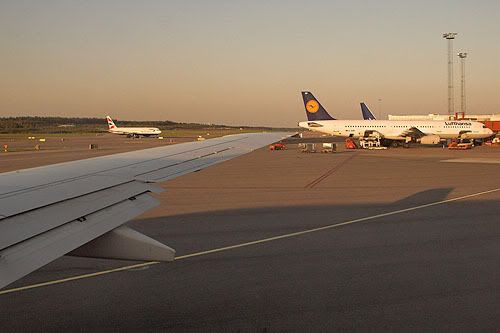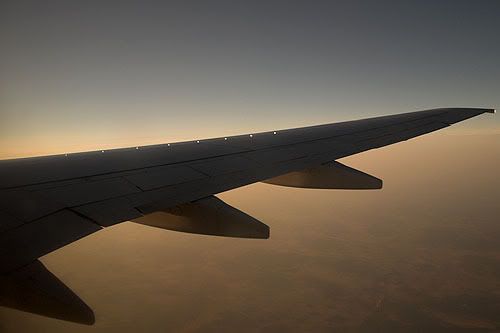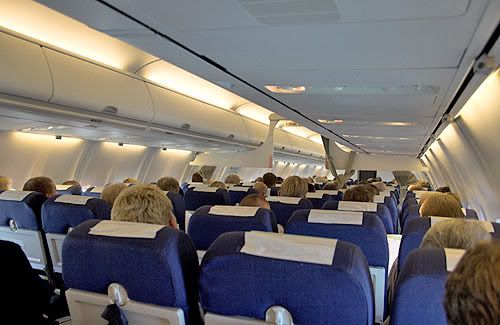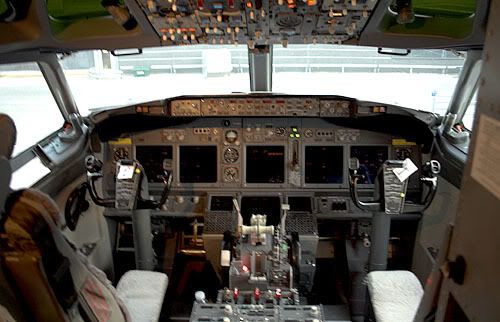 Surprised to see a Braathens bird pulling up to our gate, I was still not disappointed. The interior of Braathens however is very washed out and in need of a makeover. Since there is no business class on flights within Scandinavia, I was hopeful of getting a seat in front when checking-in 22hours prior, to my horror ALL seats are pre-booked apart from row 17,18 & 19!. I had no choice but going for 19F. Take-off was nice 'n quick, making a right bank once out of ARN, towards OSL.
The sun was setting, and the sky was beautiful. The trolley dolly's came around serving free water, tea & coffee and I had a cup of tea. 10 mins later I found myself extremely sick. For the first time in my life, I actually have to reach for the air sickness bag – thank god it's there. And thank god nothing came out. I was really dizzy and felt sick for the first time on a flight. Some time later, we're descending for 19R at Oslo. Nice landing and hard breaking, and we're taxiing towards gate 40.
Parked up and engines off-I'm once again "home" where I grew up. Oslo didn't seem very busy this evening at all. What is it with me and empty airports today? Where were all the people? Then I figured out everyone had gone thru customs while I was on the toilet. That explains the emptiness. From there on, getting my bag was quick.
Surprised SAS actually had managed to get my bag from DUB via ARN. I grabbed a drink and a baguette before heading for my 35min bus ride into Oslo city. At this point having slept 4 hours the night before-I found myself walking around like a zombie even though I hadn't been on long haul flights today. Not sleeping before traveling is not recommended. At midnight that evening, I could finally turn my nightlight off and close my eyes.
Here are some pictures from Oslo that I took.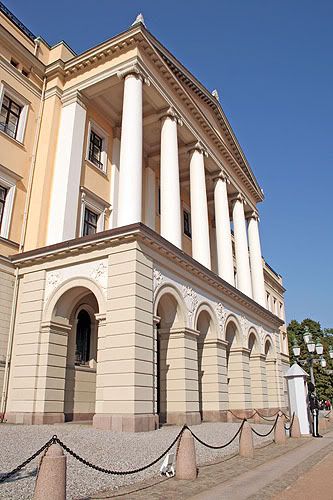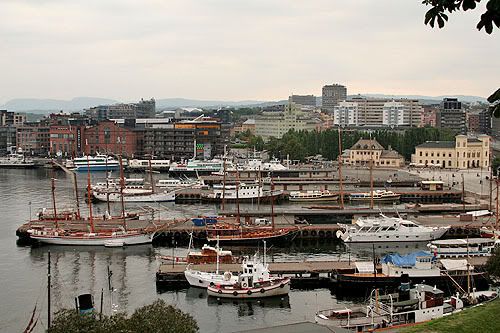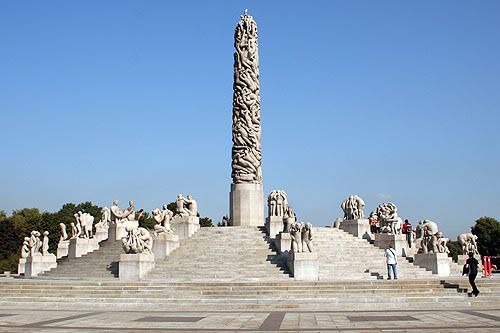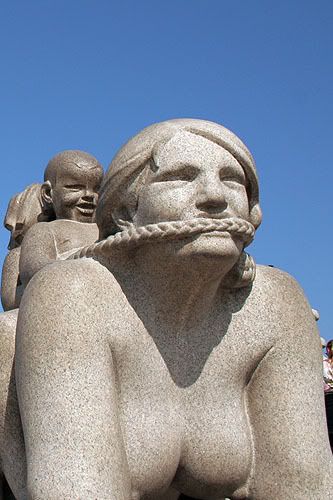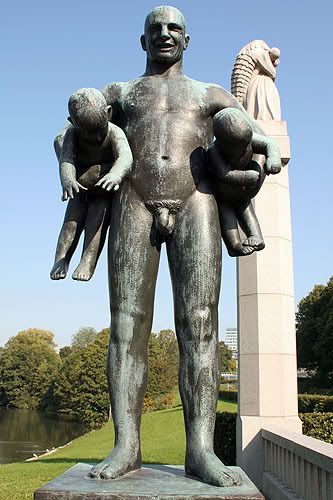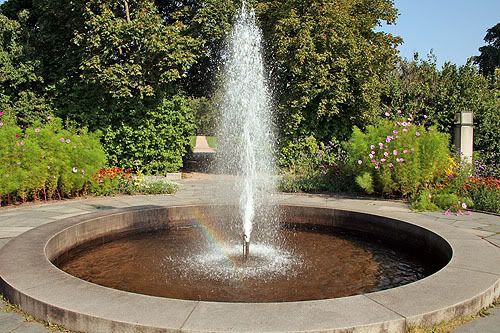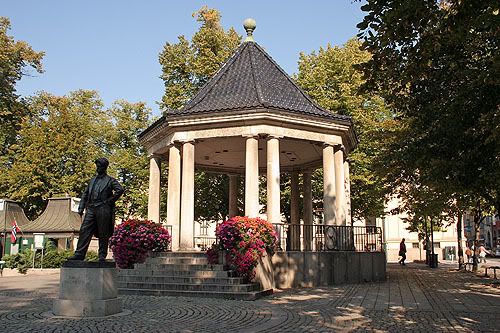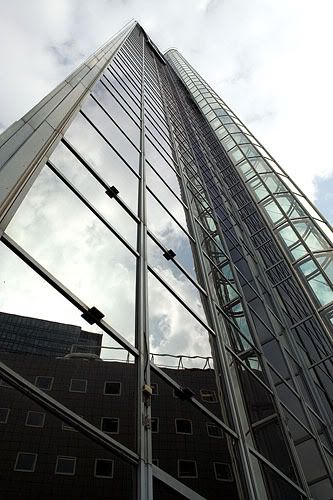 Leg 3
Tuesday 19th September 2006
Oslo OSL/ENGM – Dublin DUB/EIDW
Scandinavian Airlines SAS operated by SASbraathens
Flight No: SK4603
Gate: 57
Aircraft: Boeing 737-705 (LN-TUJ)
Economy seat 17A
Distance: - 805 mi / 1295 km
Time: 16:20 local time (On-time today) arrive 17:30 local time.
Having once again checked in online 22 hours prior, I found OSL extremely easy airport to go thru. It's a non confusing and a very nice modern airport built in 1998. I arrived 4 ½ hour before my flight! I was bored and wanted to photograph- call me crazy. The whole domestic pier seemed to be empty, typically-I thought. I was just a little bit early. The afternoon rush hadn't started yet. I went in, thru security and sat down on a restaurant-had a calzone & drink, and passed some time. Spanair's flight JK1316 to Tenerife could be heard over the speakers, a lady saying this is a very big aircraft and would need people seated from row 20 and back board first. –"Big aircraft I thought, since when did an A321 become
big
They usually make this announcement if it's an A330 or bigger.
After hours and hours, I finally went thru another passport control which takes you to the non - schengen countries. "The name "Schengen" originates from a small town in Luxembourg. In June 1985, seven European Union countries signed a treaty to end internal border checkpoints and controls. More countries have joined the treaty over the past years. At present, there are 15 Schengen countries, all in Europe."
Some planes at OSL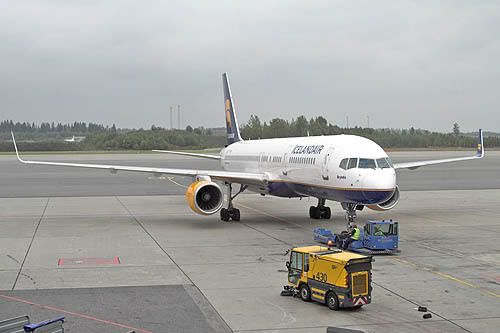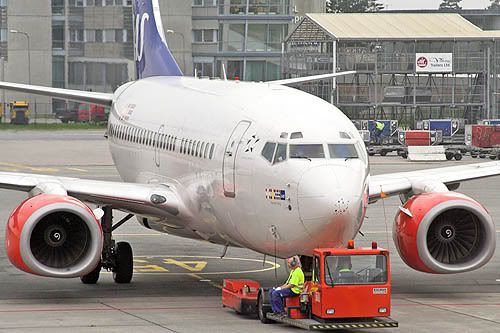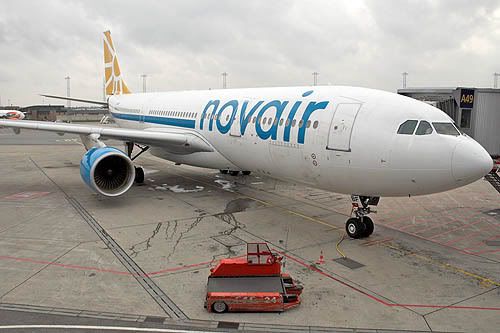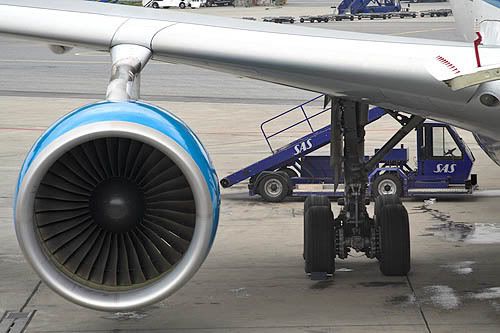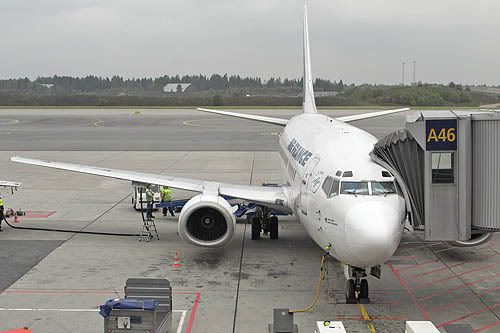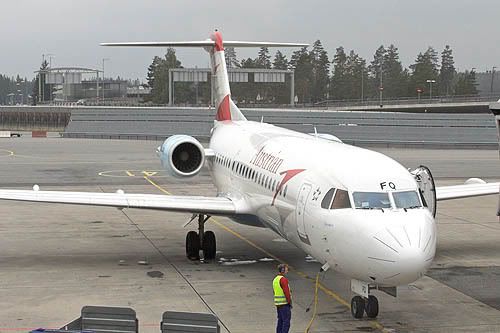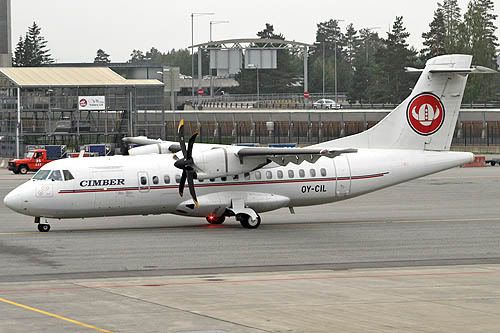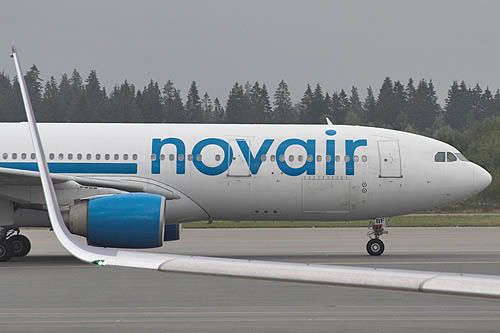 My equipment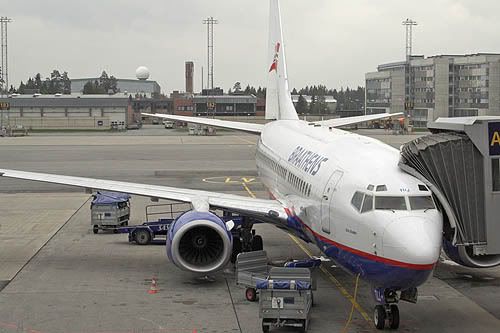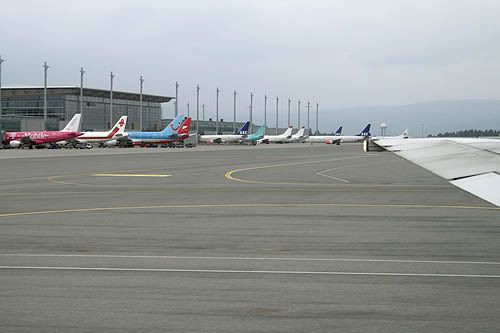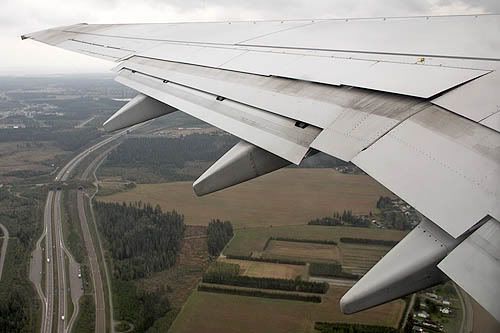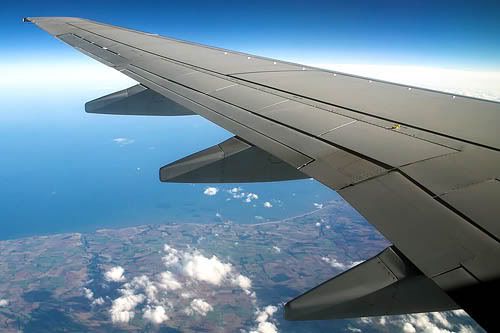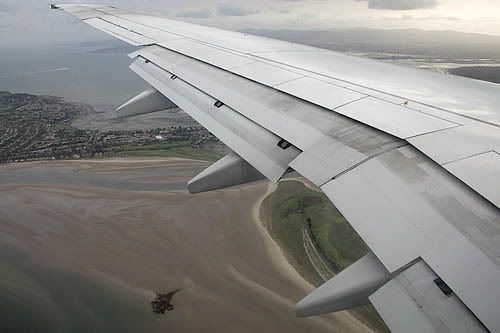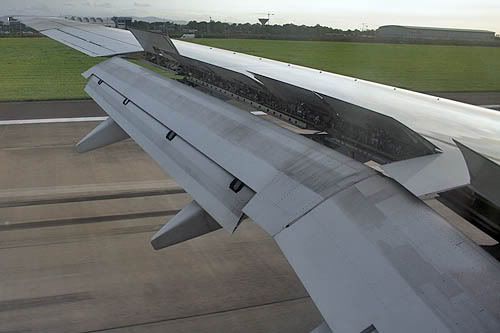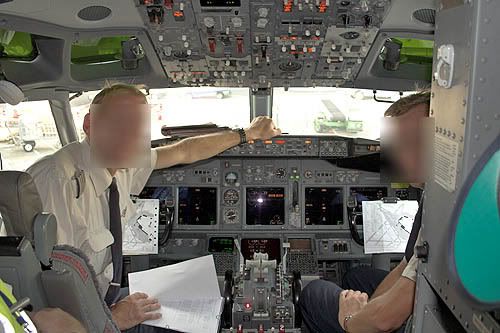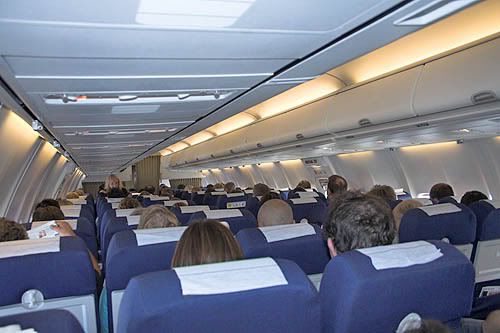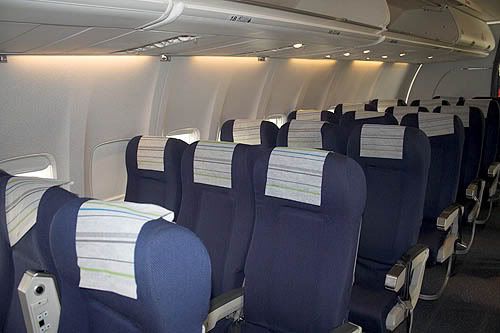 Once again SASbraathens service on the flights within Scandinavia is virtually non-existent, and not much better on the European routes. I were once proud of Scandinavian Airlines - but almost embarrased to fly them. Where did it all go wrong? Back in 2004, you got free food on short haul routes, and I also recently flew OSL-LHR or British Airways and got free breakfast. I even asked if I could have an extra baguette because I was so hungry and flight was 30% full. To my excitement-I had 3 baguettes filled with ham & cheese!
I am though pleased with all my 3 flights being on-time, and my luggage were not lost, and check-in went smooth. Just miss some service other airlines have.
PS
I purposely saved these photos on low quality due to so many of them. This is my one and only trip report. Be nice now!