PART 3
We then came across a somewhat unexpected sight!.. The Naked Cowgirl!
Argh! It seems my dad followed me to New York!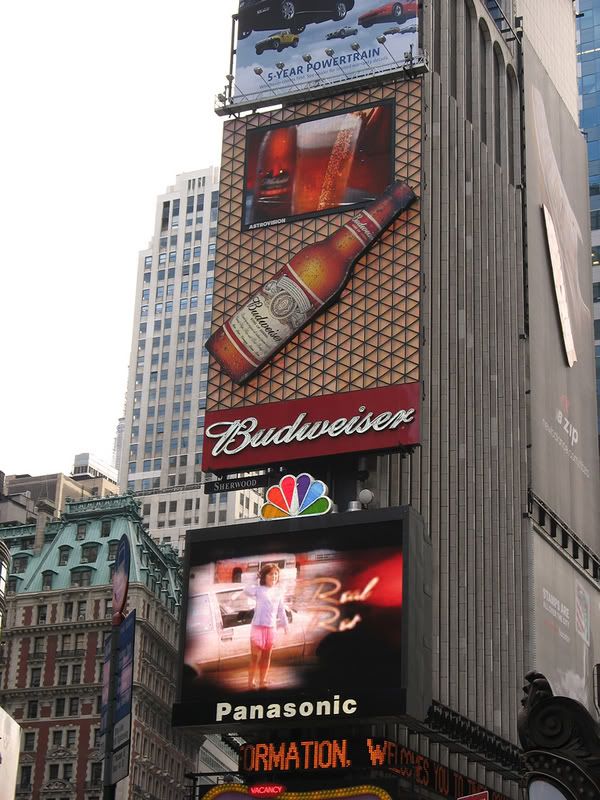 For some reason, when I saw this, it just made me think that it would be somewhere that Alex (myt332) would regularly dine...
Oh.. another one for Alex!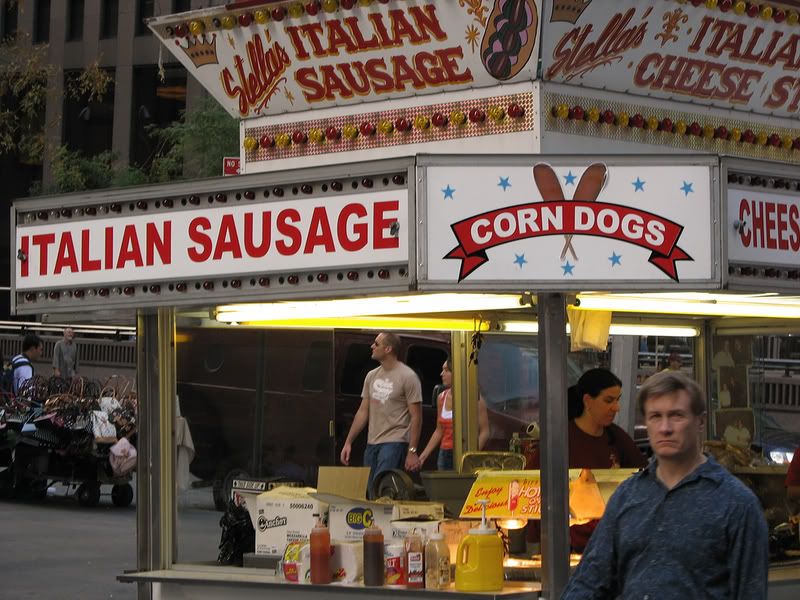 ...they tried to arrest me for being British!
ROCKEFELLER CENTER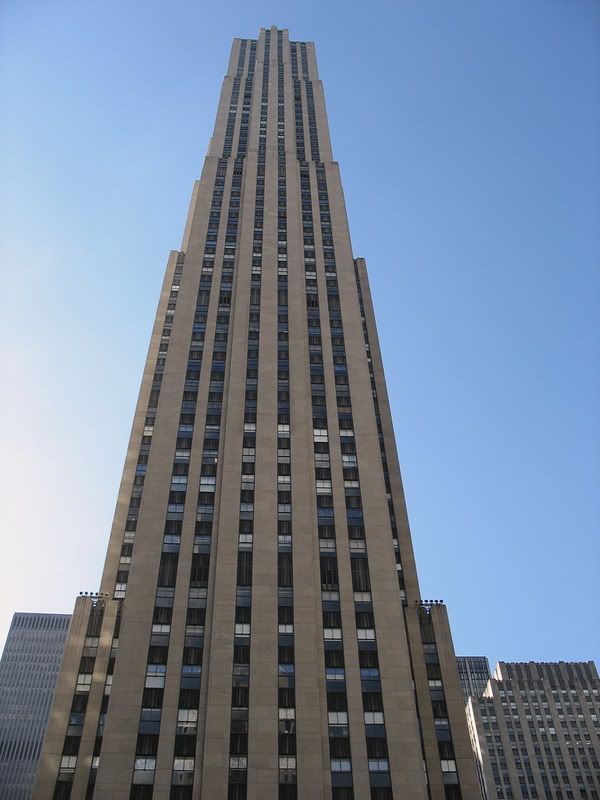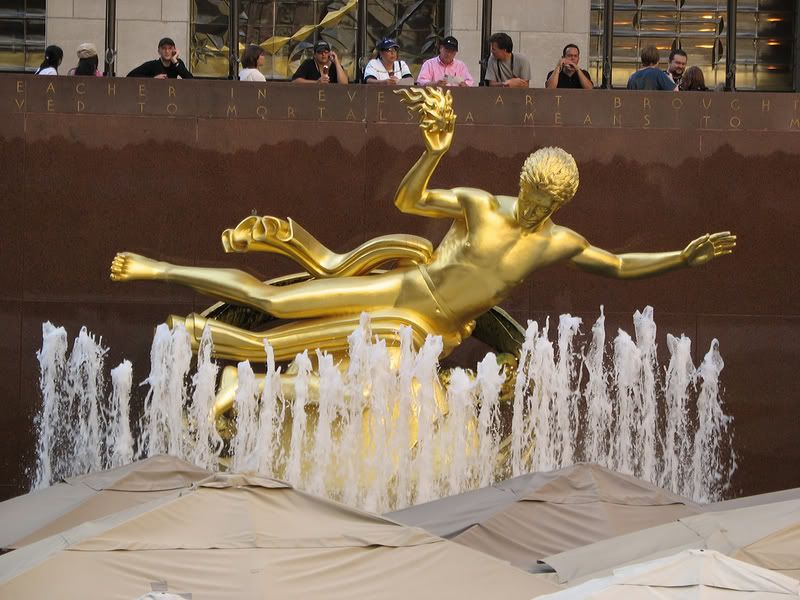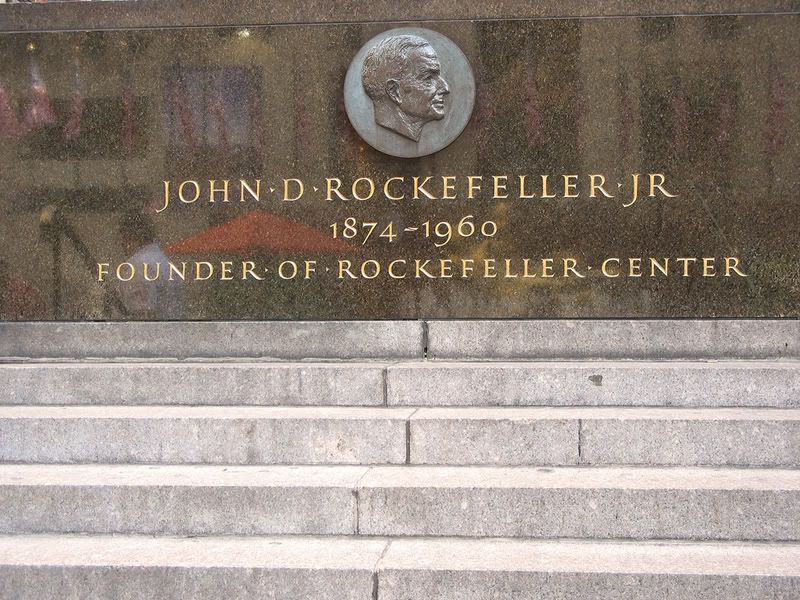 EMPIRE STATE BUILDING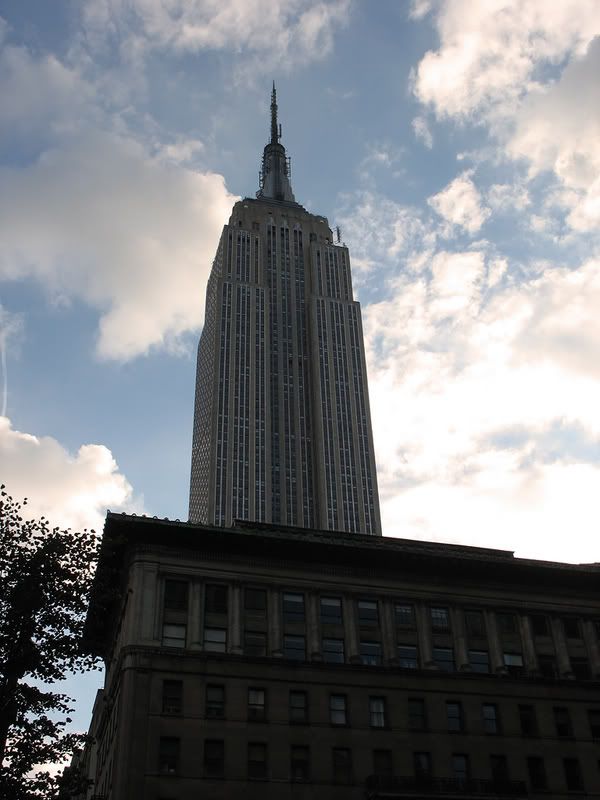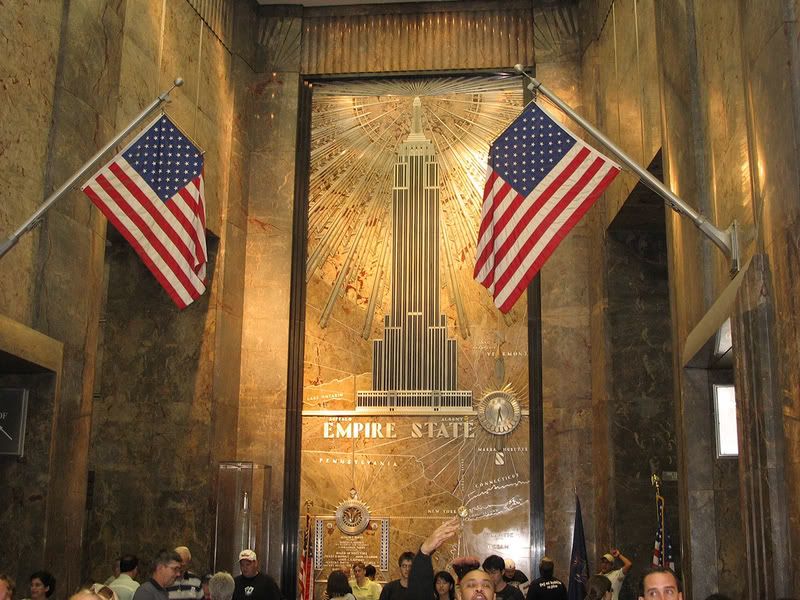 We didn't go up the Empire State Building, as it was a 2 hour wait, and it was around 18:00 by now and we were both getting rather tired so we decided we would head back to Long Island... but not before Yirina dragged me around some more, in search of yet more different flavours of Coke! We went to a store where she must have rotten about 5 or 6 different varieties!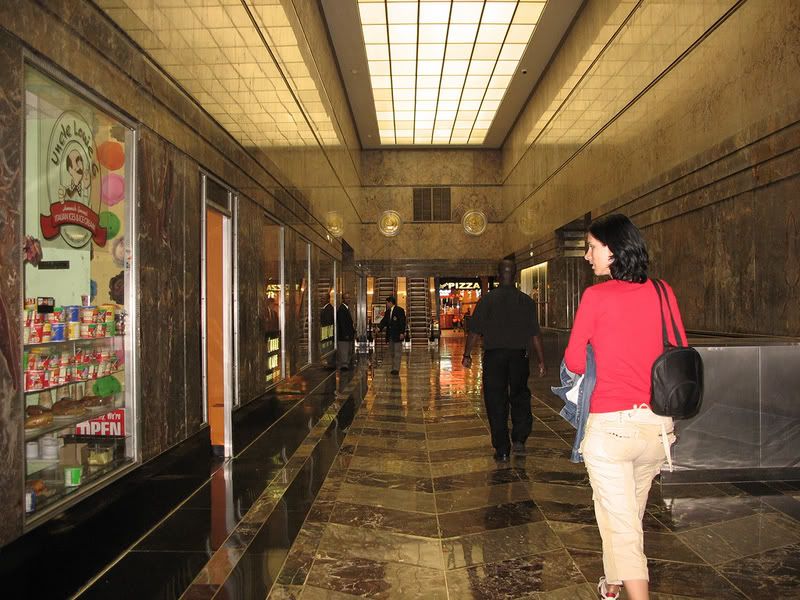 Eventually, after a few more hot dogs, we got back to the subway.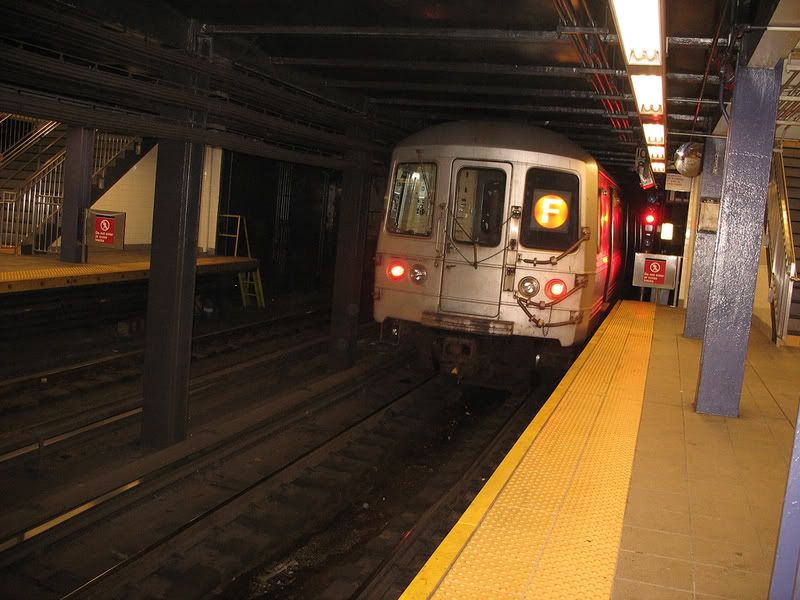 The main concourse at Jamaica Station, Long Island Rail Road.
We had about 30 minutes wait for our train, so we went to yet another store outside the station, where Yirina purchased yet more bottles of coke!
The Airtrain at Jamaica Station which goes into JFK.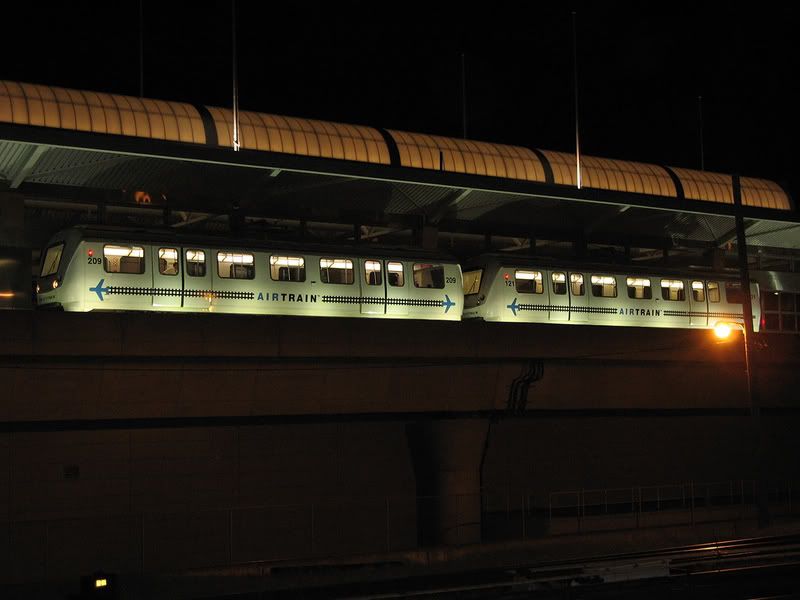 We got back to the hotel in Long Island at around 11pm. We had a quick alcoholic beverage before zonking out fast asleep!
Sunday morning and we are up at around 08:00, to a beautiful bright sunshine.
Yirina took a shower first, before heading up to a store 2 blocks away for, yes you guessed it... some more cokes! While she was gone, I took a shower and freshened up. She returned about 15-20 minutes later and...
She went back to sleep for an hour! I had already packed my stuff in my suitcase and was all ready to leave the hotel so, while she was asleep I took a couple of random pics of the hotel room...
...and a close up of me! (Couldn't be bothered to shave!)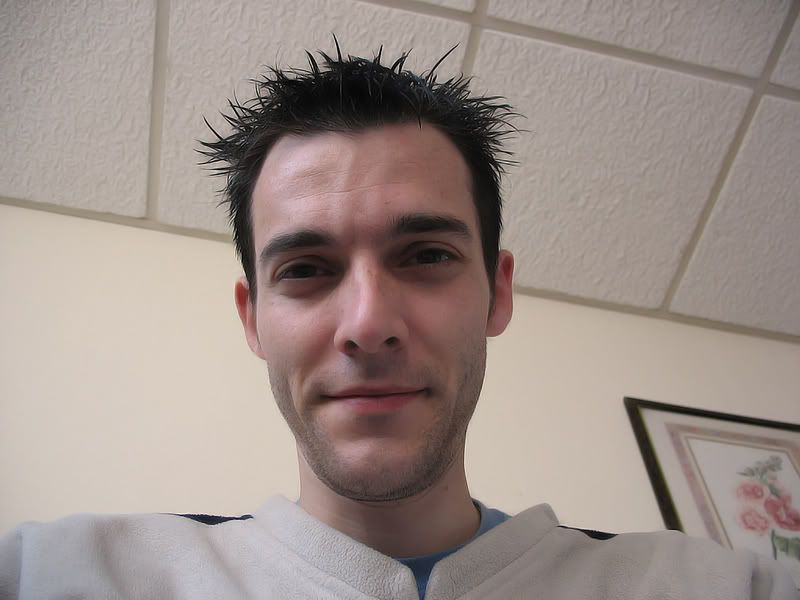 We left our hotel room at around 11:00 and went to the main office to check out. We ordered a taxi to take us to JFK, which was to be a 10-minute wait. In the meantime I took some snaps from the outside of the hotel.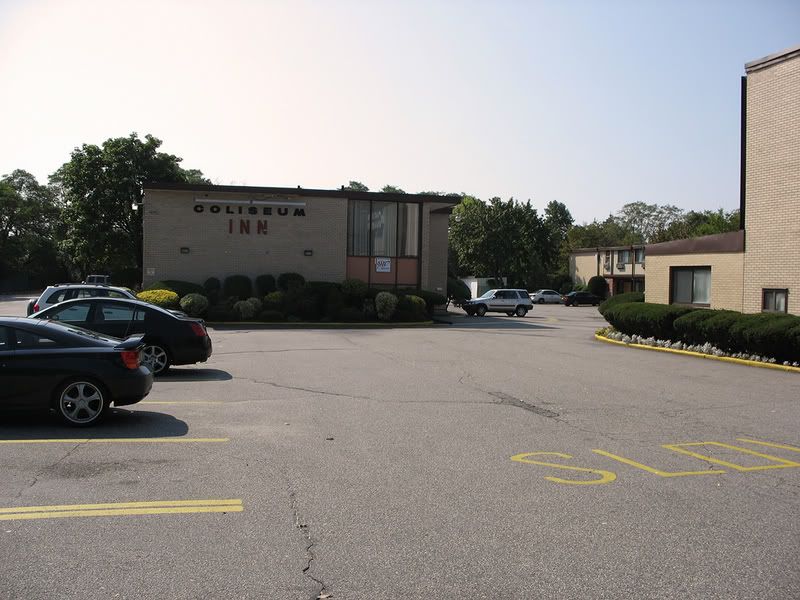 Our taxi then arrived and we headed for JFK.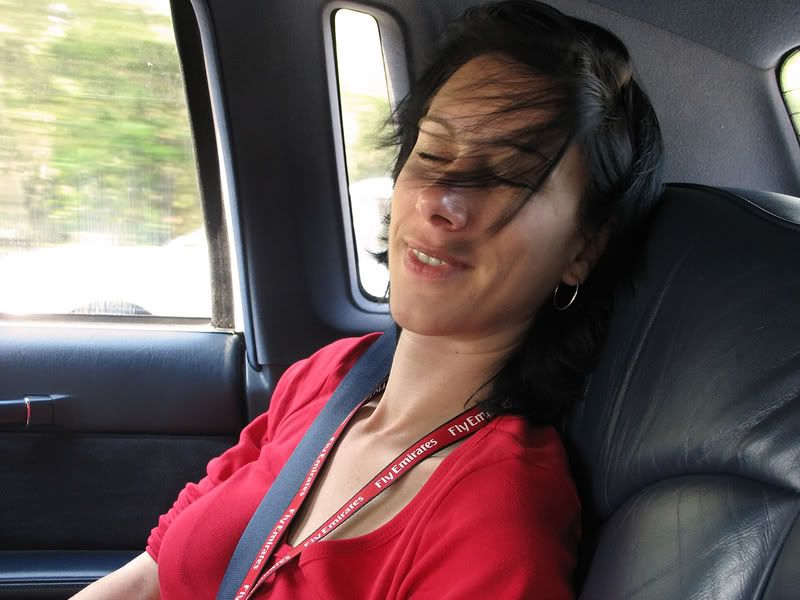 We got to John F Kennedy at around midday. Yirina's flight to Prague (OK051) wasn't until 17:45, and my flight to London (BA176) was later at 19:30. So we used the time to take some pictures, have food, and chill out, in and around the airport.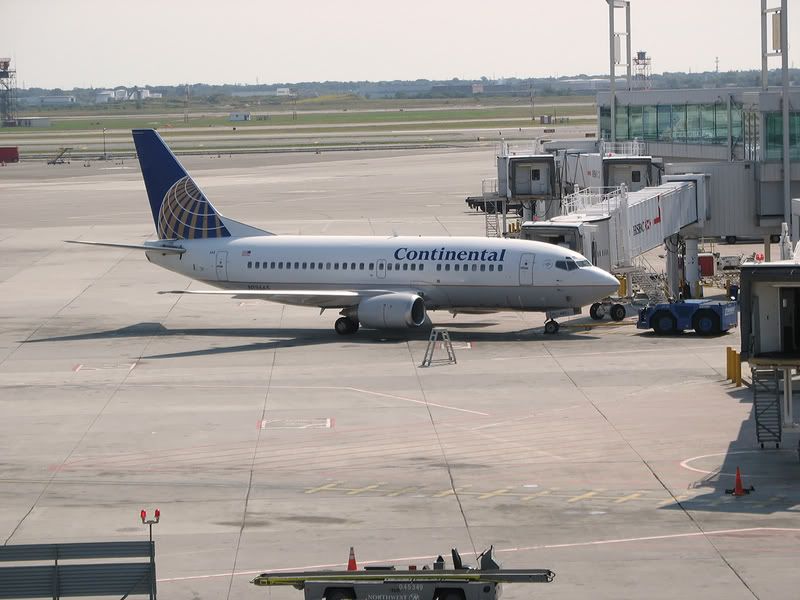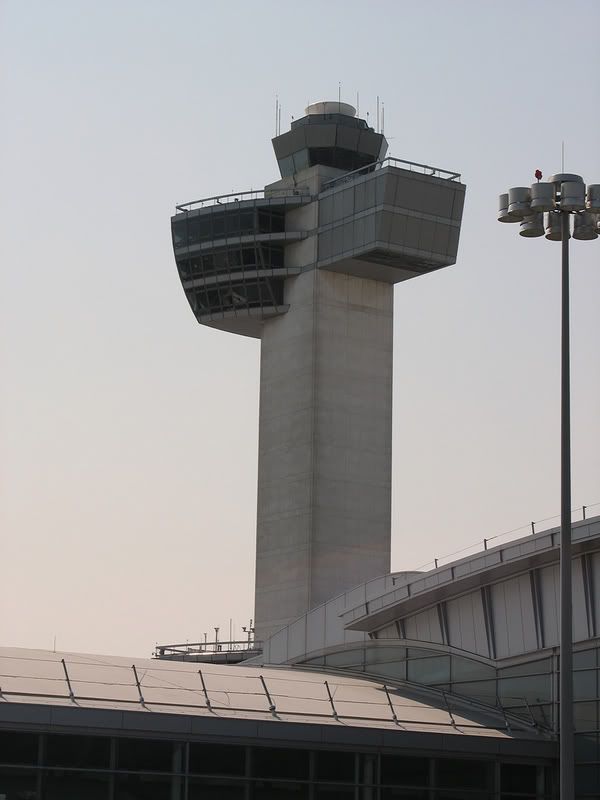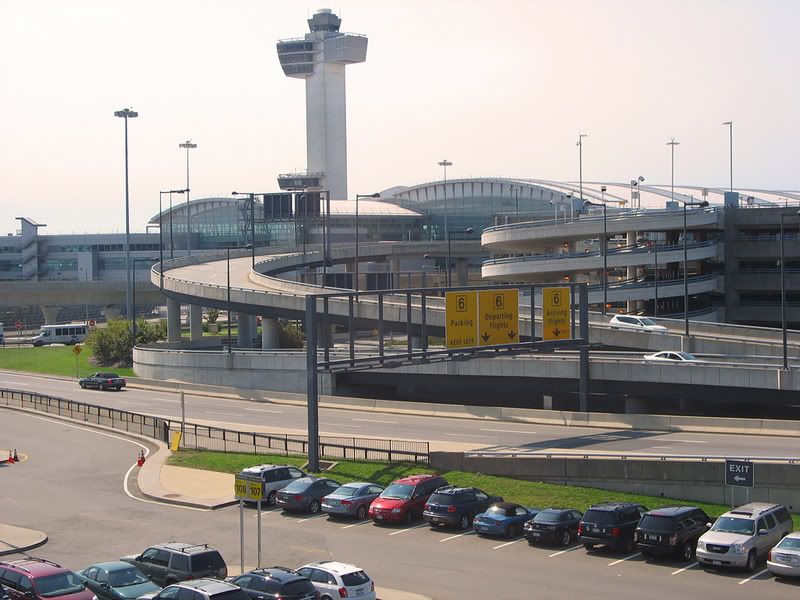 We then embarked on a mini tour on the Airtrain for a while to get some more pictures from various parts of the airport.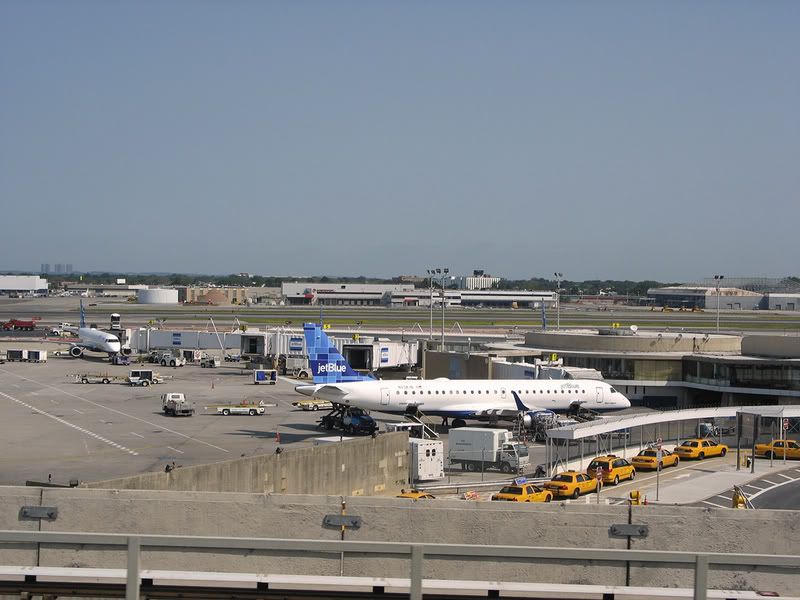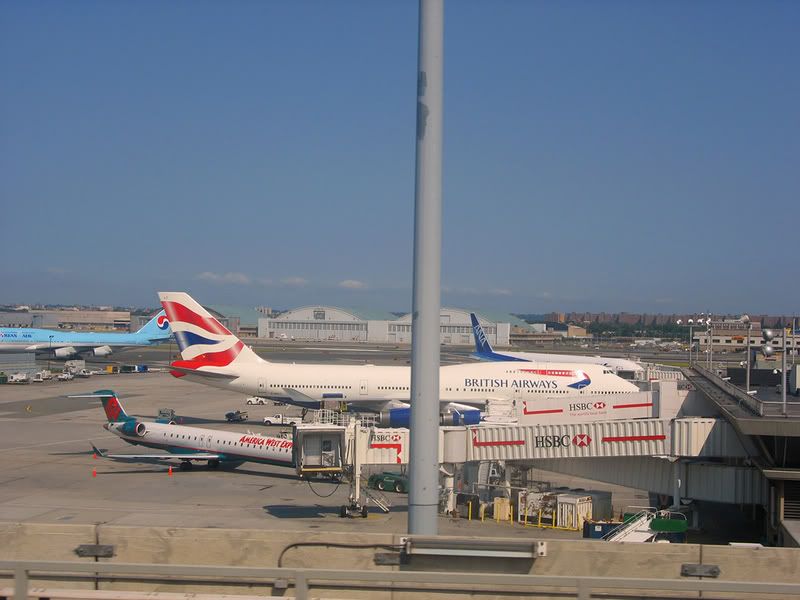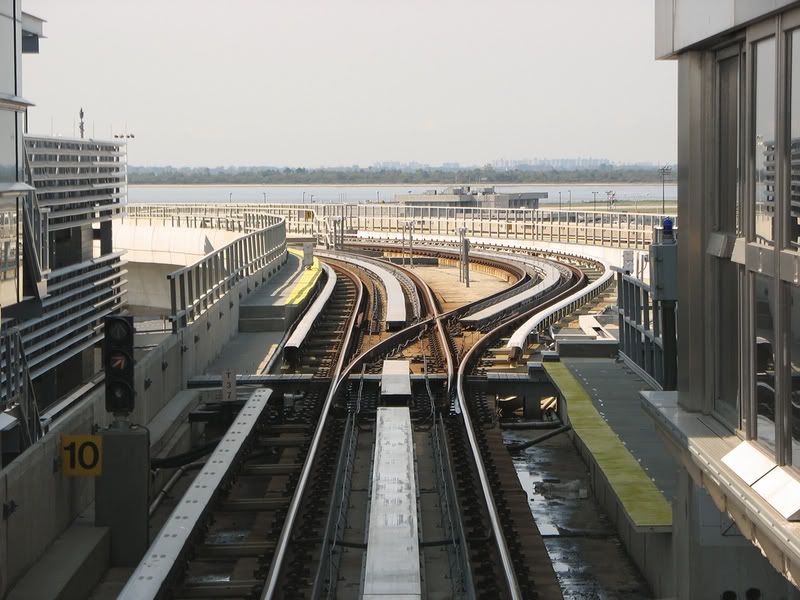 After we went round on the Airtrain a couple of times, we headed back into Terminal 4 for some more food and I then went to a couple of souvenir shops to buy some gifts for my family. After that we went back outside to grab some more pics.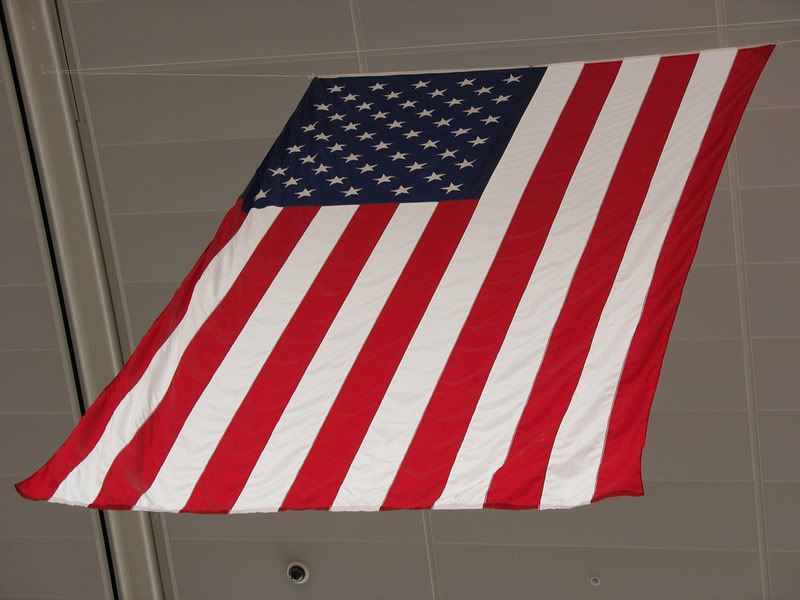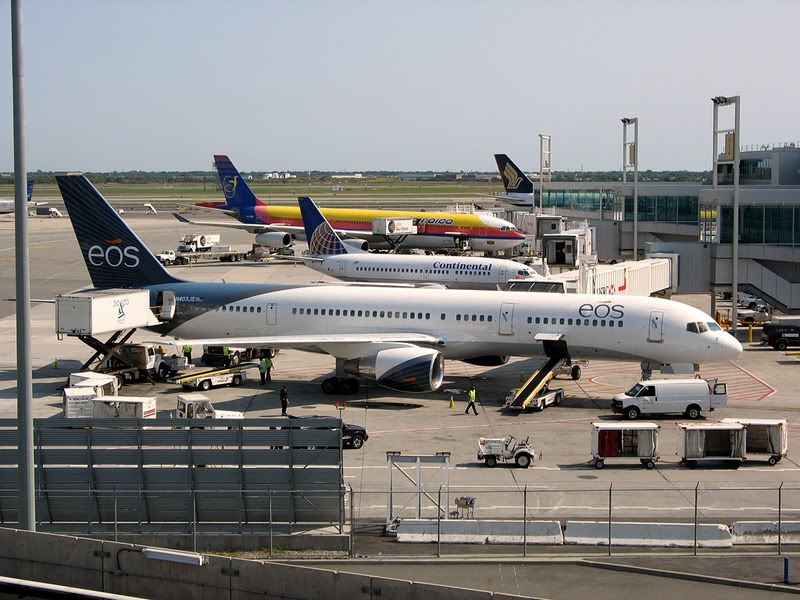 By around 15:00, Yirina's flight opened for check-in, but as she was to be travelling in the cockpit jumpseat, she had to wait until last, so we went back on the Airtrain, over to Terminal 7, so that I could check-in for my flight. I was amazed when the check-in girl didn't ask me ANY questions like they are supposed to. She just tapped in the necessary on her computer and printed my boarding pass. Luckily I managed to get the last remaining window seat. After that was completed, we went outside to take some pics.
Continued in Part 4…