Hello all,
About a week and a half ago, I made reservations to visit Norway and Finland with my dad, and started a thread about it in nonaviation.
I Am Going To Norway On 9/28!
(by
Thepilot
Sep 22 2006 in Non Aviation) This is how we got there...
So the day finally came! The beginning of my trip to Norway and Finland with my dad! The 3:45 alarm clock didn't sound so bad as a got up and quickly hopped into the shower. Then, my mom and I drove down to Fremont to pick my dad up, and we were off with my beautiful black Labrador Ebony to SeaTac.
My mom dropped us off at the Continental check in (I had checked in online with United), and I got my boarding pass for Oslo. Security was rather easy, and the lines weren't horribly long at 4:45 in the morning. Our booking was somewhat unique. My dad had booked his flights before me, and when I tried to book the same flights, the 8:00 CO between SEA and EWR was sold out. So I had to use United to get to EWR. So my dad flew CO nonstop to Newark and I went through ORD. One more flight to write about for you anetters!
We took the tram to the North Satellite, and the immediately switched the flow. It was still dark, so I didn't really care. We went to a small bagel shop in the North Satellite, and I enjoyed a good breakfast. It was finally the boarding moment, and my dad made his way back to the B Concourse (where CO flies out of in SEA), and I boarded. I was quite lucky, as there was no one in the middle seat, and the aisle lady was quite friendly.
Thursday September 28, 2006
United Airlines Flight 534 (Boeing 757-200) (N577UA)
Depart: Seattle International Airport, 6:15am, (Gate N1) (Runway 34R)
Arrive: Chicago O'Hare International Airport, 11:45am (Gate B7) (Runway 9R)
Seat 26F Load Factor: 98% Cruising Altitude: FL350
Wheels Up: 6:22am Wheels Down: 11:47am
View Large
View Medium


Photo © Brian Bartlett
We pushed on time and taxied to runway 34R. Many times during a North flow at SEA, aircraft will take the Quebec taxiway intersection for their departure. We did full length, and we rotated 6,000 feet down the runway. Classic 757 climb up to FL350, taking us over EAT, EPH, MWH, and the rest of Washington. Our movie was Nacho Libre with Jack Black, which I sort of faded in and out of. It took a while before Channel 9 turned on, I listened to that and Reggae musician Sean Paul, who I have taking a liking to.
A note of possible interest: right after be switched to Salt Lake City ARTCC, they had a small scare when they called American 1197 and they didn't respond immediately. I think it was a callsign confusion, but he answered after about five tries to reach him. That is the benefit of Channel 9, you get to hear all of this stuff that you would be otherwise ignorant to.
We got a drink and a biscuit stick, which wasn't half bad. For the most part the rest of the flight was smooth, nothing to complain about. We started our descent about 40 minutes out, and I turned Sean Paul off to listen to Channel 9. We descended over a lot of golf courses and high-end real estate. I was able to snap two pictures of airports as we intercepted the 9R ILS. The pilots were fighting a 12 knot cross wind, and it felt like we touched our left wheel down first then our right. Taxied a while to B7, and I went to get a Quiznos. I found a TV monitor and it looks like our flight was delayed 15 minutes. Oh no!
Pictures!!
Banking out of Mercer Island after departing 34R.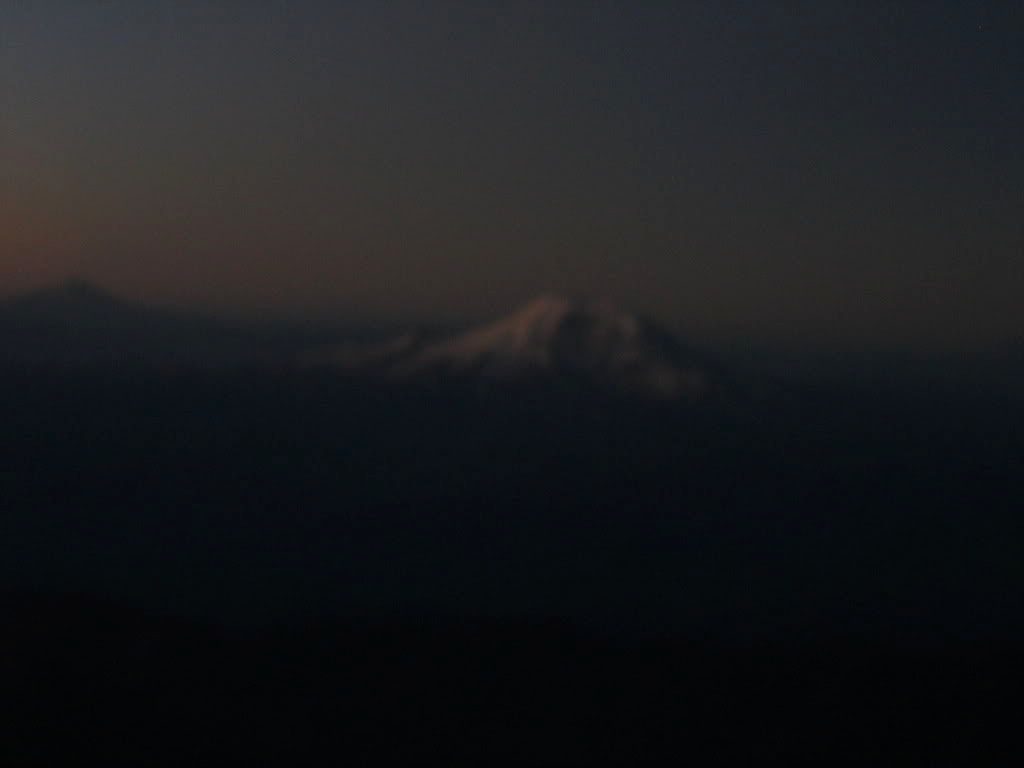 A crappy picture of Mount Rainier as we pass it.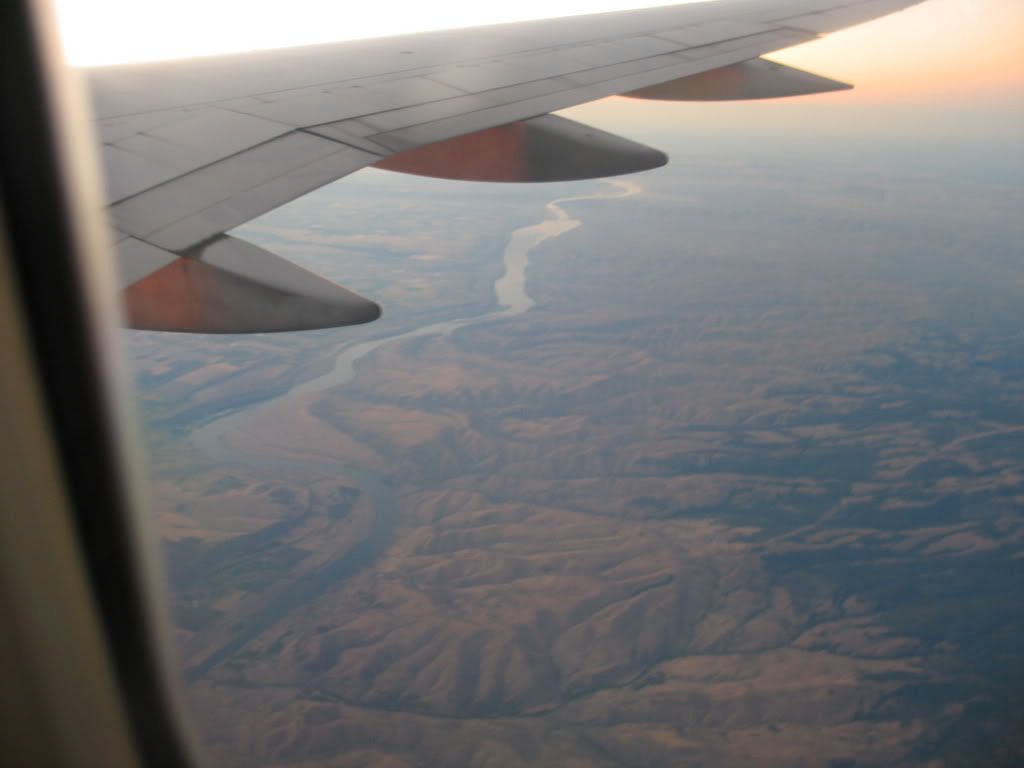 The beautiful Columbia River.
The Missouri River, I think.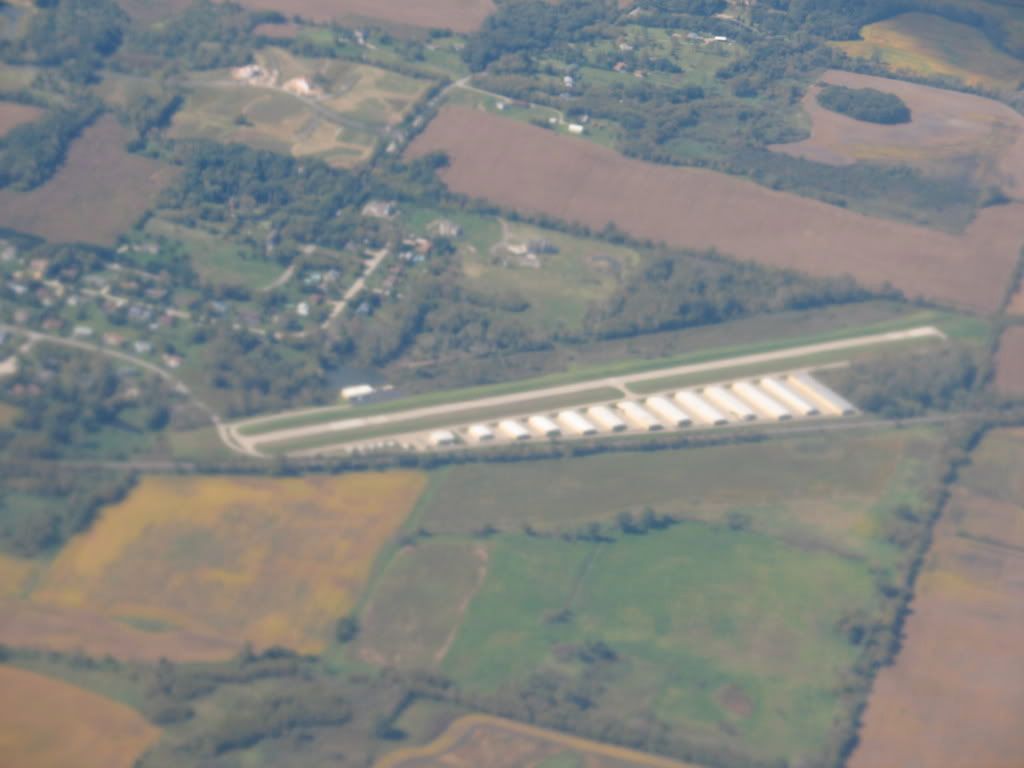 As we began our descent, we passed over this airport. Don't know its name, but it had a runway 13/31. Any help?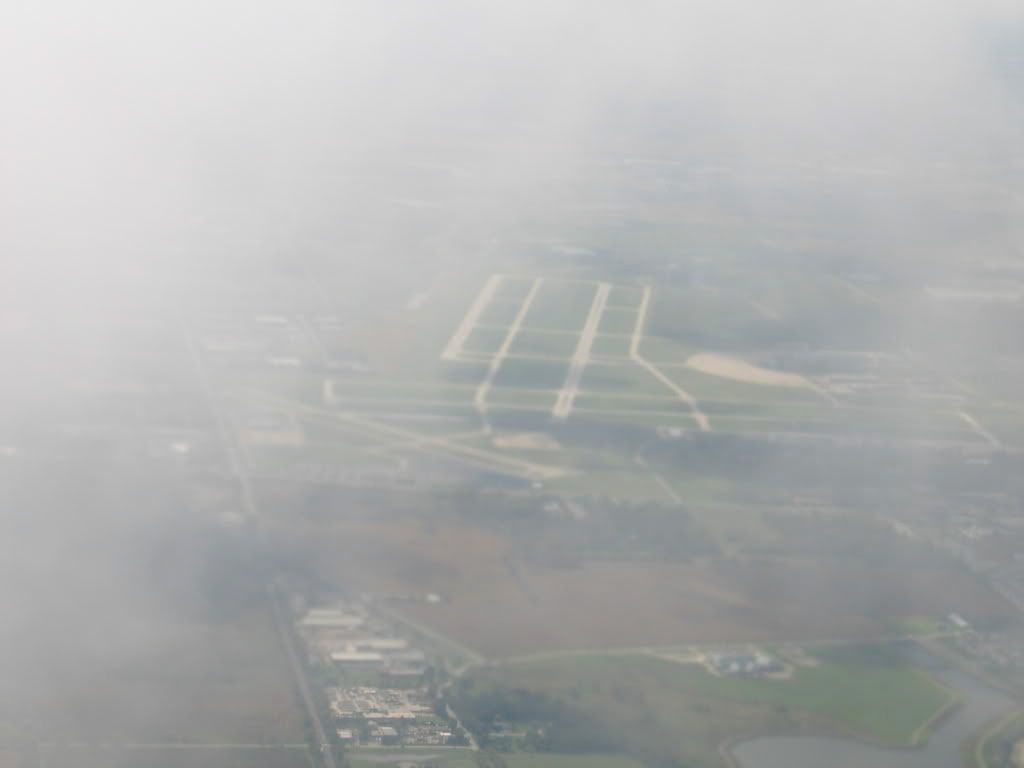 Here's another airport that I snapped as we intercepted the ILS for 9R. This should be easier for you guys to identify.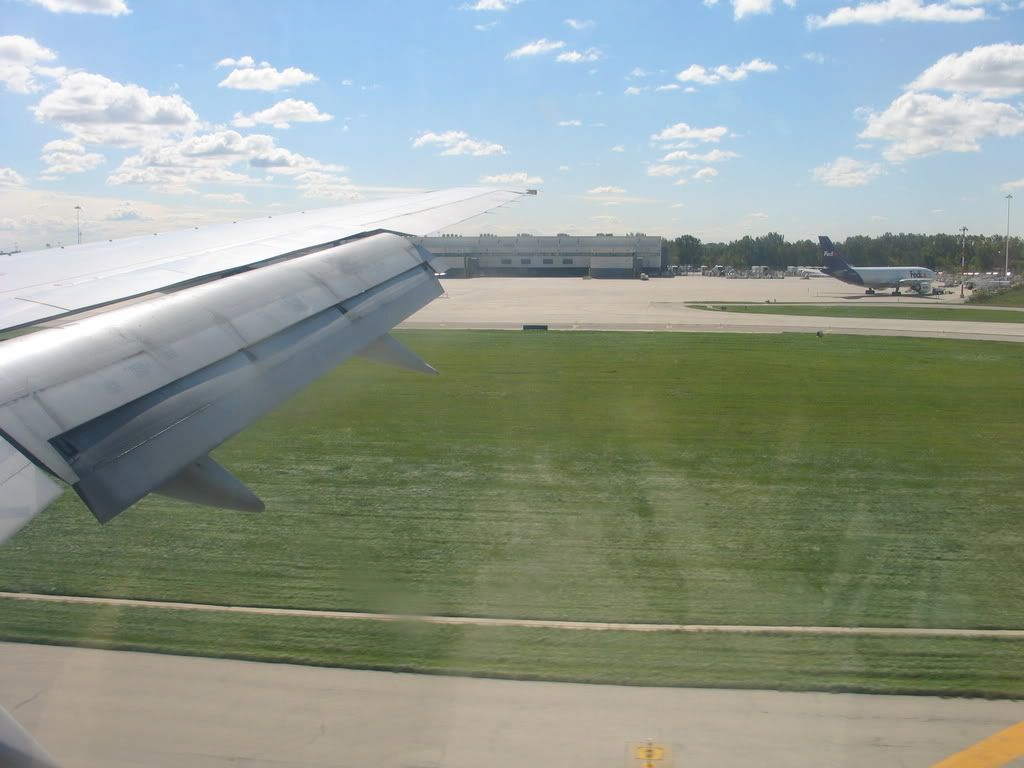 Pretty rough touchdown, although the pilots had a nasty crosswind to fight.
KE 744 at the M terminal.
Parked at gate B7 next to an A319 bound for PDX.
[Edited 2006-09-29 22:39:08]
[Edited 2006-09-29 22:43:00]