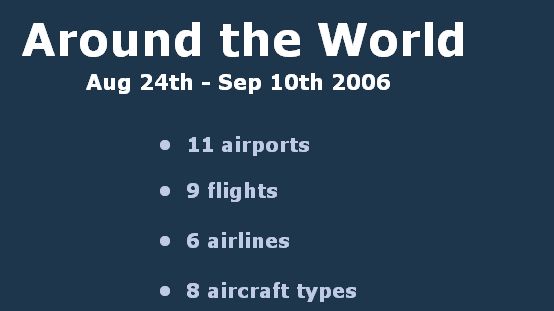 Having spent many months travelling for work, my leave finally descended upon me and it was time to take the trip I had been thinking about taking for several months. I had two and a half weeks to myself, and a large wad of non-rev standby tickets.
My initial plan was to travel across the Gulf to Iran which would give me the opportunity to take a much wanted trip on a Saha Air B707, before flying Tehran-Tokyo Narita on an Iran Air B747SP. Being British, my friend and I had to apply for Iran visas several weeks prior to the trip through the embassy in Abu Dhabi. Sadly, a month later we still had no response and finally accepted the fact that we would not be going to Iran.
I already had all the tickets I needed from NRT onwards, so had to find a new way of getting to Japan. My friend only had a few days leave from work, so could only join me for the first three days of the trip. When it was becoming apparent that Iran was going to be a no-go, we had backup tickets issued to travel AUH-MNL with Etihad Airways. We planned to spend a couple of days taking domestic flights in the Philippines, where it is possible to fly on such aircraft as the Yak-42, DHC-7 and B737-200. I would then fly NW to NRT and he would return to AUH. We headed to our office at Abu Dhabi International Airport in the evening knowing that the passenger load for the MNL flight was fine for standby. We then checked the loads on all possible flights my friend could return to AUH on over the following few days and found that all the EY flights back from MNL were overbooked. We also checked the loads on EY from BKK and CGK and found exactly the same problem. He then decided not to join me for this part of the trip, so we both returned to the city.
A couple of days later, I had tickets issued for Emirates' DXB-NGO route, as I still needed to get to Japan. Emirates' only destinations in Japan are KIX and NGO, so I would need to take a domestic flight to NRT to make my next flight. I could not get non-rev tickets for JL or NH, so I went to the Etihad Airways ticket desk in Abu Dhabi Airport to ask about fares between NGO and NRT. I was surprised to find that I could get a flight with NH for around USD220. I had the tickets issued by Etihad, and was now set for my trip.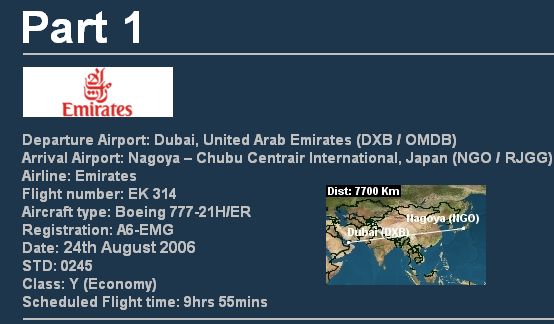 That evening, I headed to Abu Dhabi Airport, where I would eventually also be ending my trip. I parked my car, knowing I would not remember where I parked it on my return, and headed into the terminal. Near the arrivals area, I located the representative of the Al Ghazal transport company, and arranged a car to take me to Dubai Airport. As it was late at night, the trip to Dubai took only an hour and a half, and I made my way into Dubai's Terminal 1 just before 0030. It is always busy at AUH and DXB at this time and tonight was no exception.
I made my way through security and to the EK staff standby counter, where I waited in line for approximately 15 minutes before being checked-in. As the flight was wide open, I was allocated a seat straight away – 38A, a window seat.
I headed through immigration using my UAE-gate card, which saved me waiting in the lengthy queues with all the other passengers. This card was one of the best things I have ever invested in – it saves me so much time when departing or arriving at AUH or DXB. You simply go to one of the UAE-gate channels, scan your card and fingerprint, and you are through. I then proceeded through security and took the long walk to the departure pier. As I had an hour or so to kill, I did what I always do at DXB and headed to the Irish Village bar, where I got talking to a Scotsman who was travelling JFK-DXB-CGK (ouch!) with EK. He had been in the bar for several hours and we chatted for a while. As I was about to leave, he insisted that he buy me a double Canadian Club and Coke 'for the road'. I usually just stick with beer, not liking many spirits. I then surprised myself by actually enjoying this drink – I guessed it would also help me sleep on the flight. I said goodbye to my fellow drinker and took a walk to gate 3, which was at the other end of the long pier.
As I arrived at the gate, boarding was already well under way, so I gradually proceeded along the airbridge, taking note of the registration of the aircraft. I would be flying aboard Boeing 777-21H/ER A6-EMG this morning – my fourth EK B777 flight, and second on the -200 series.
My other recent flights aboard EK had been a mix of A330-200, B777-200 and B777-300ER equipment. Only the -300ER had Emirates' 'ICE' AVOD IFE system, so I was not holding out much hope for this flight. I made my way through the business class section which was in a 2-3-2 arrangement, into the economy cabin which was in a less than generous 3-4-3 arrangement – the same as a B747. As this was evidently a pretty quiet flight, I was not too bothered as I would have two seats to myself. Seat 38A is on the second row from the rear, where the aircraft narrows and the seating arrangement becomes 2-3-2. I stowed my rucksack in the overhead locker and took my seat. The legroom was pretty reasonable and I would have no problem stretching my legs.
As it was dark, photography was out of the question for the first part of this flight. The Captain made a PA before pushback, also introducing his two First Officers. I guess there were two First Officers due to the length of the flight. Within a few minutes, pushback commenced and the engines were started. I took a look at the menu card which had been given to me before departure, and it showed that there would be a savoury snack after departure and a breakfast service before arrival. It always interests me how airlines structure their in-flight service, especially on night time departures, as it is easy to get this wrong. However, the savoury snack after take-off was a good idea for this flight, as people do not generally want a full meal at 0330 – Homer Simpson excluded. Ah yes… the Simpsons – would I be watching this on-demand during the flight? Yes, I would – this B772 boasted the new 'ICE' system. I was happy.
There was only an EK A332 ahead as we taxied out, and once it began its roll we lined up for take-off. Take-off seemed quite noisy and bumpy, but the lightly loaded B772 was soon airborne over the bright lights of Dubai. I began to regret not making a stop between the bar and the departure gate, as I was now in pain whilst holding back several beers – the seatbelt could not have been extinguished quickly enough! Needless to say, as soon as it was, I was up like a flash!
Not long after departure, the cabin crew began the first service. Around half of the crew compliment were Japanese, and they conversed pleasantly with the passengers – most of whom were Japanese. I heard recently that EK found it difficult to successfully appeal to the Japanese market, and had to change their product and service to Japan in addition to hiring more Japanese cabin crew for their Japan flights. It was quite clear from this flight, however, that EK were prepared for the discerning Japanese passenger. I was served my snack which consisted of a selection of sushi, a roll containing… well, I'm not sure what it was but it was quite pleasant, and a carton of water. I also had a Budweiser with my snack. I have never really given myself the chance to get into Japanese food but I really should. The sushi selection was very pleasant.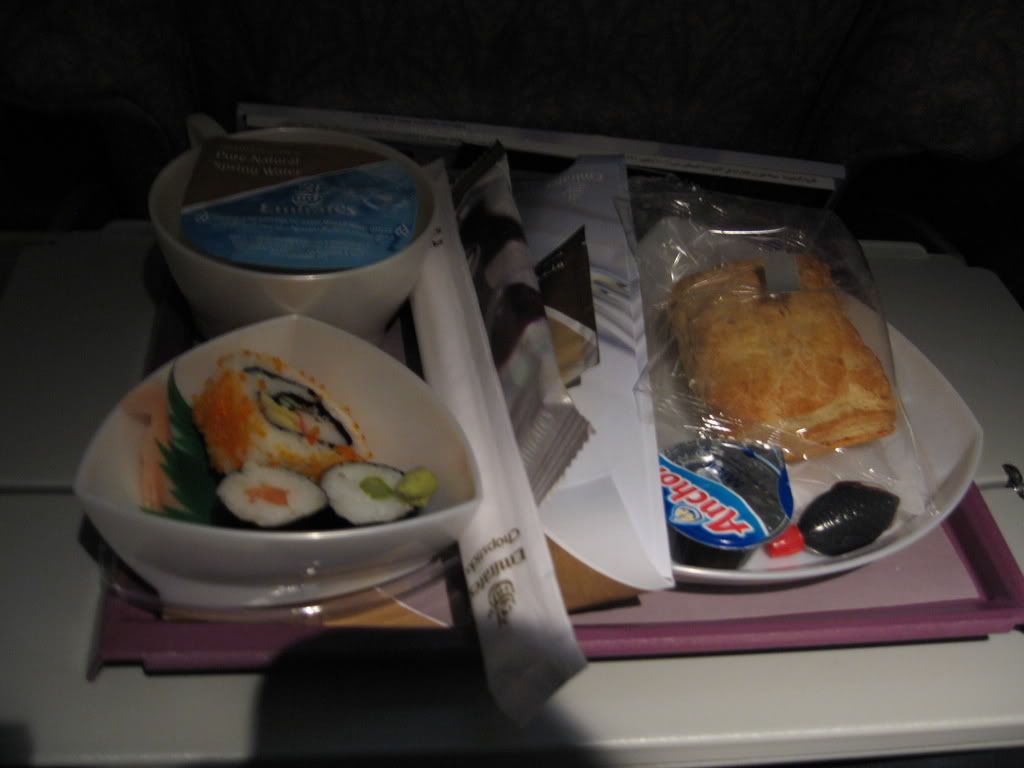 After the service was over I drifted to sleep - later awaking to see that we were over Pakistan. I obviously had not been to sleep for very long. I slept on and off for the next few hours, finding it difficult to get comfortable most of the time. Before my last sleep I had noticed that we were over eastern China, so were making good progress.
The window blinds had been lowered for most of the flight but by now it was well into the daytime, as we were flying eastwards through the time zones. As we were passing through Korean airspace the cabin lights were turned on, the breakfast service began and I took the opportunity to raise my window blind and take my first photograph.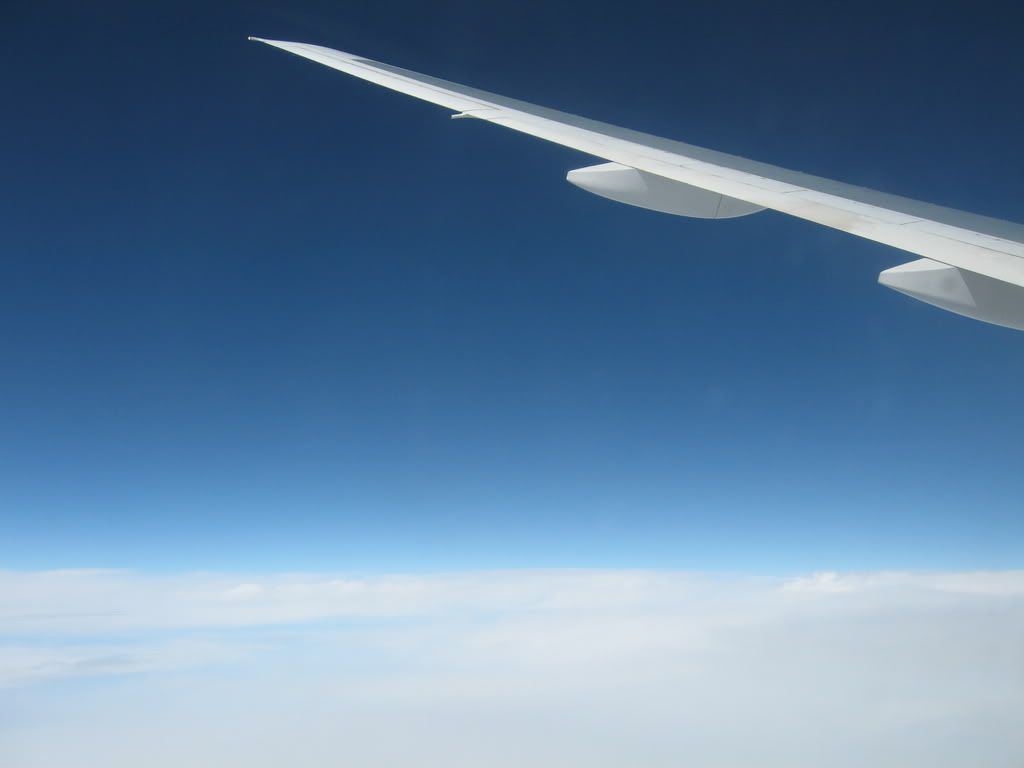 Despite the fact that it was 1530 in Japan, anything other than breakfast would not have seemed right at this time. There was a choice of Japanese breakfast which was centred around kingfish, or for those who preferred something more western, an asparagus omelette with potatoes and mushrooms. I opted for the latter, which was also served with a croissant, bread, fresh fruit and orange juice.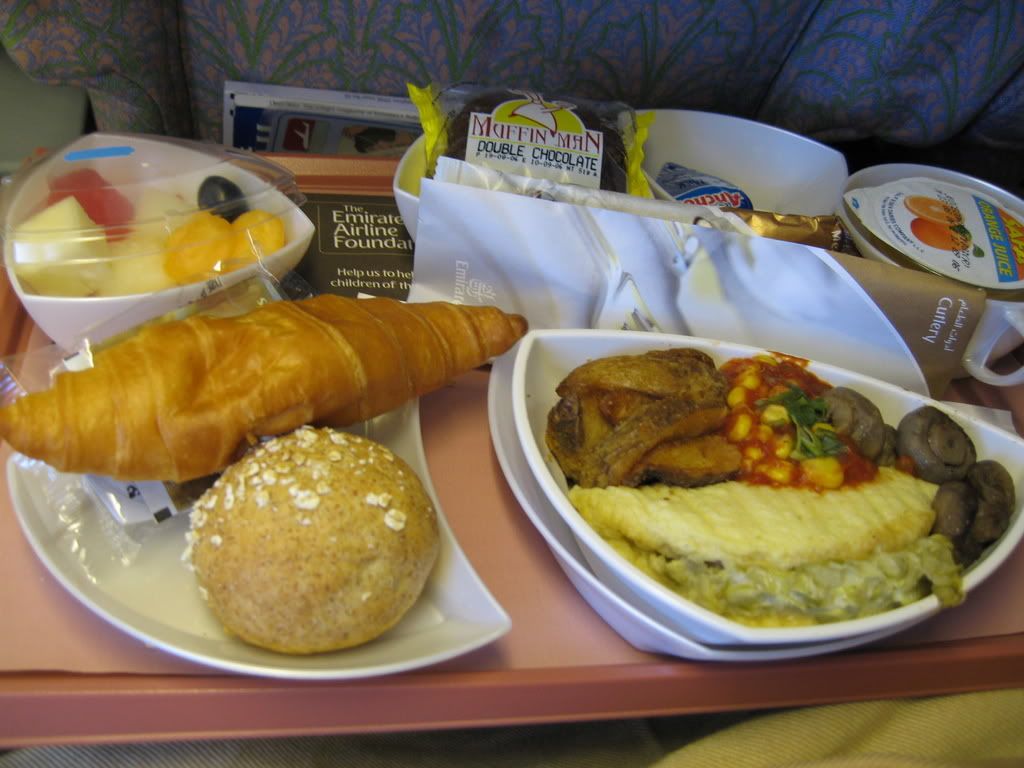 Breakfast was rather pleasant, especially for an economy breakfast.
It was not long before we entered Japanese airspace and commenced the descent towards Nagoya. One thing I noticed about Japan is how green and forested it is. Looking down on the roads passing through forested valleys and skirting the coastline, I got the impression that Japan would be a great country to explore by road.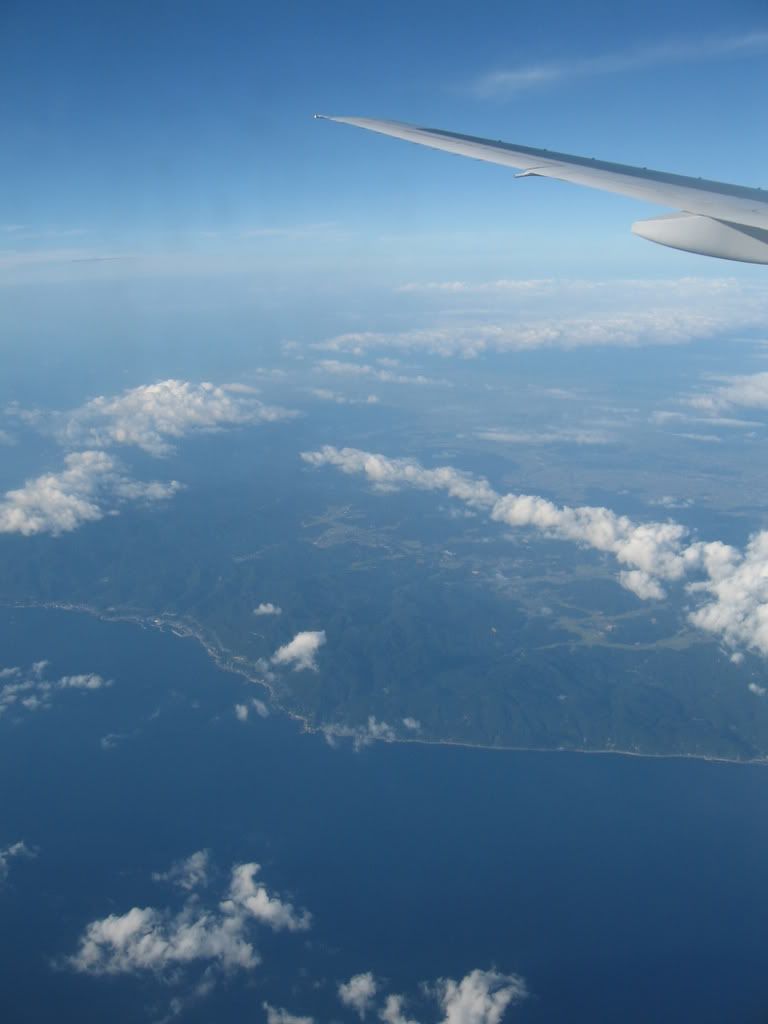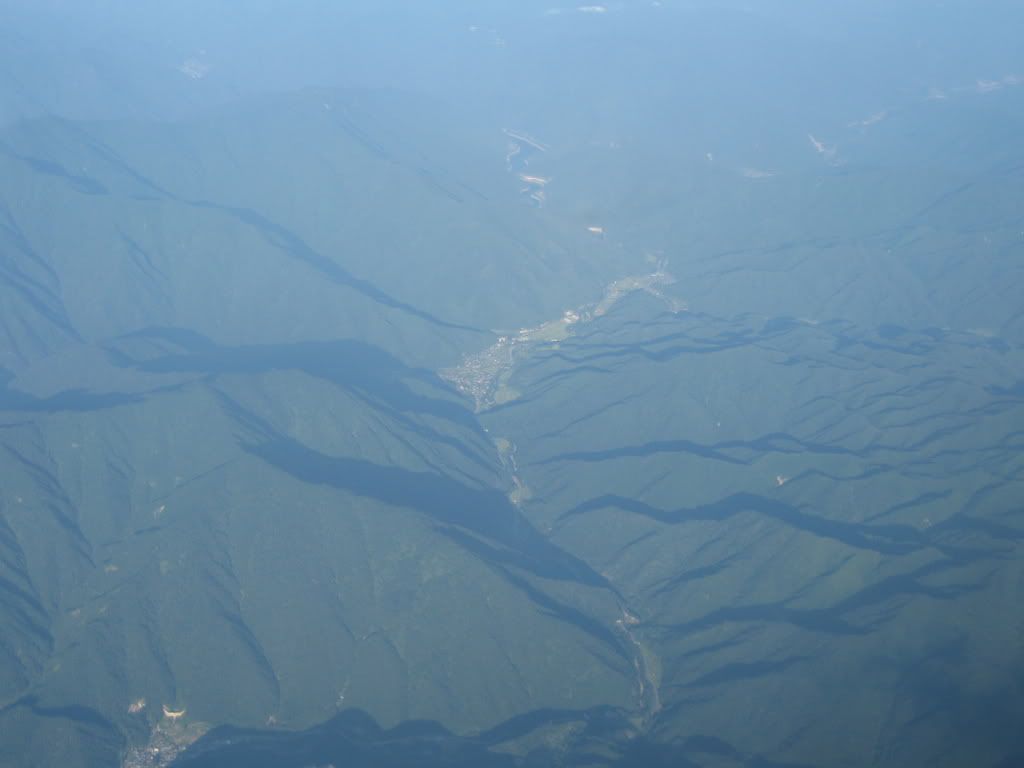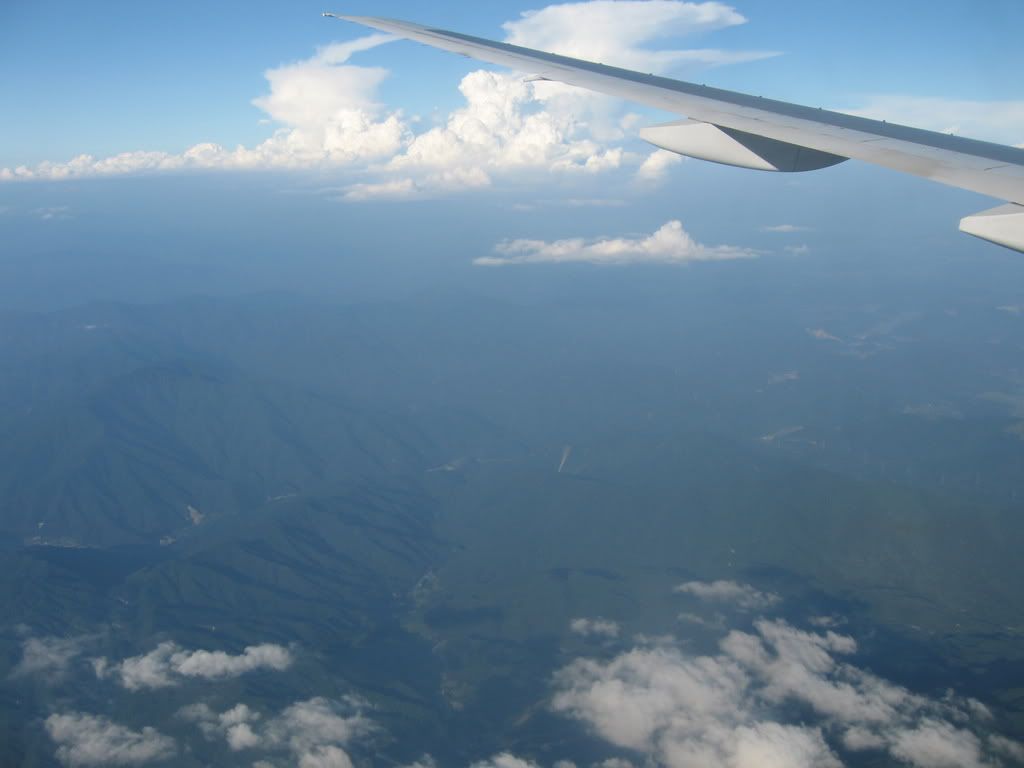 As we descended further, the landscape changed from forests and mountains to buildings and fields, and what I assumed to be the city of Nagoya could eventually be seen to the left.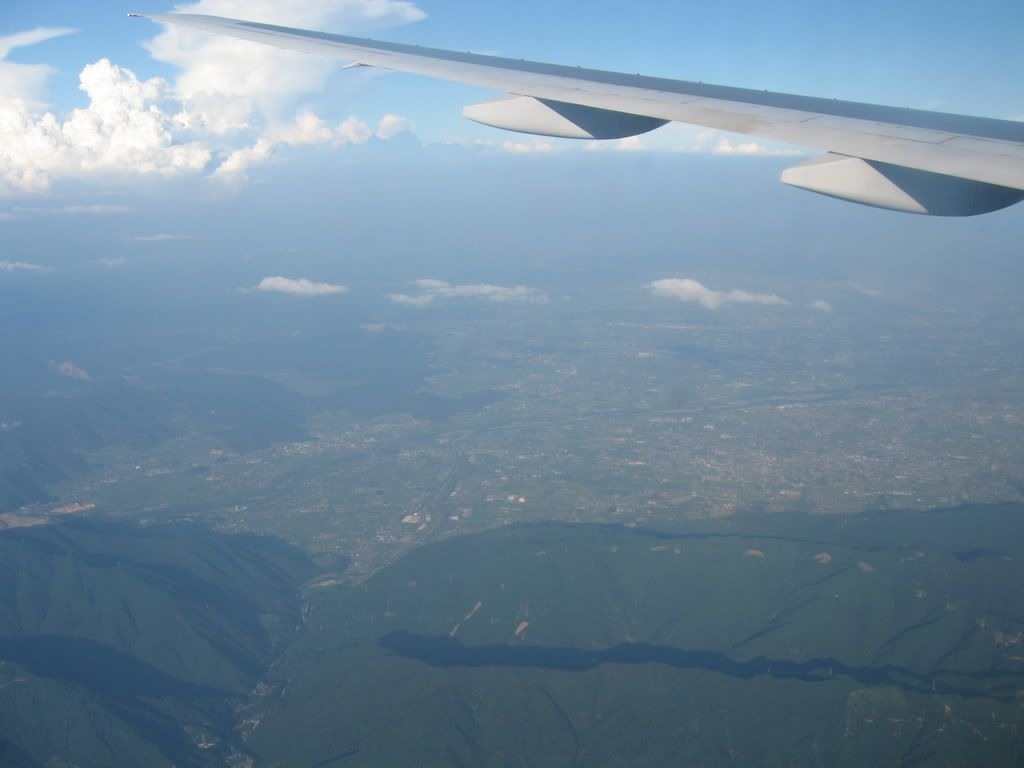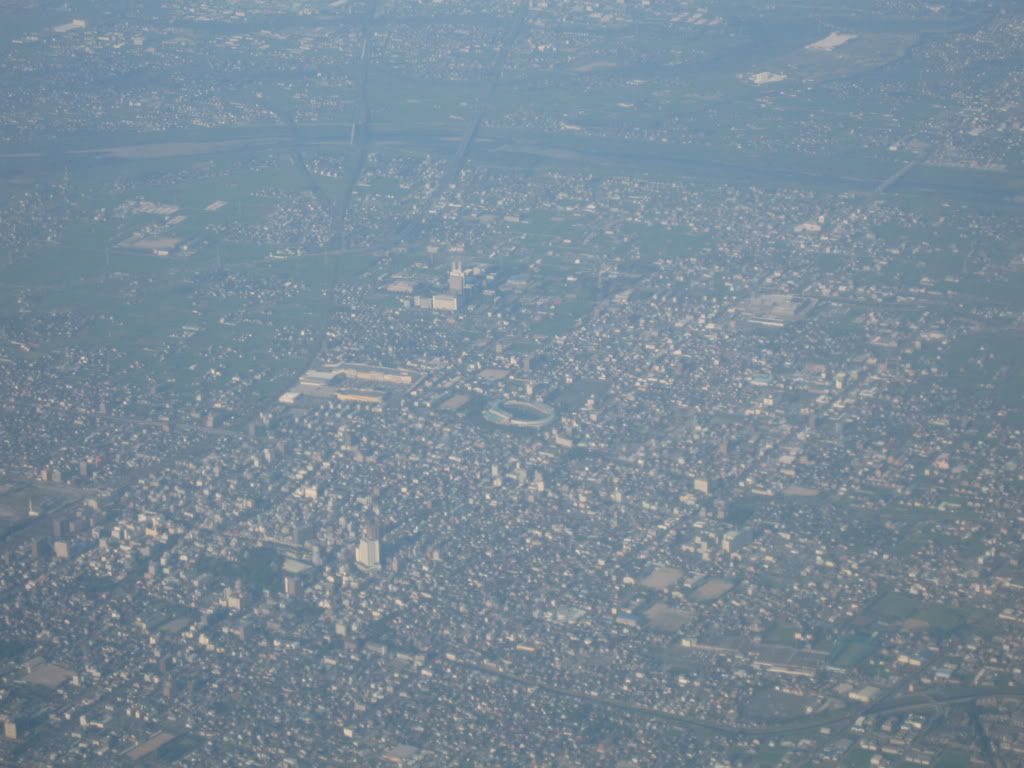 As we descended further the speed brakes were deployed, and the views of the city area were good.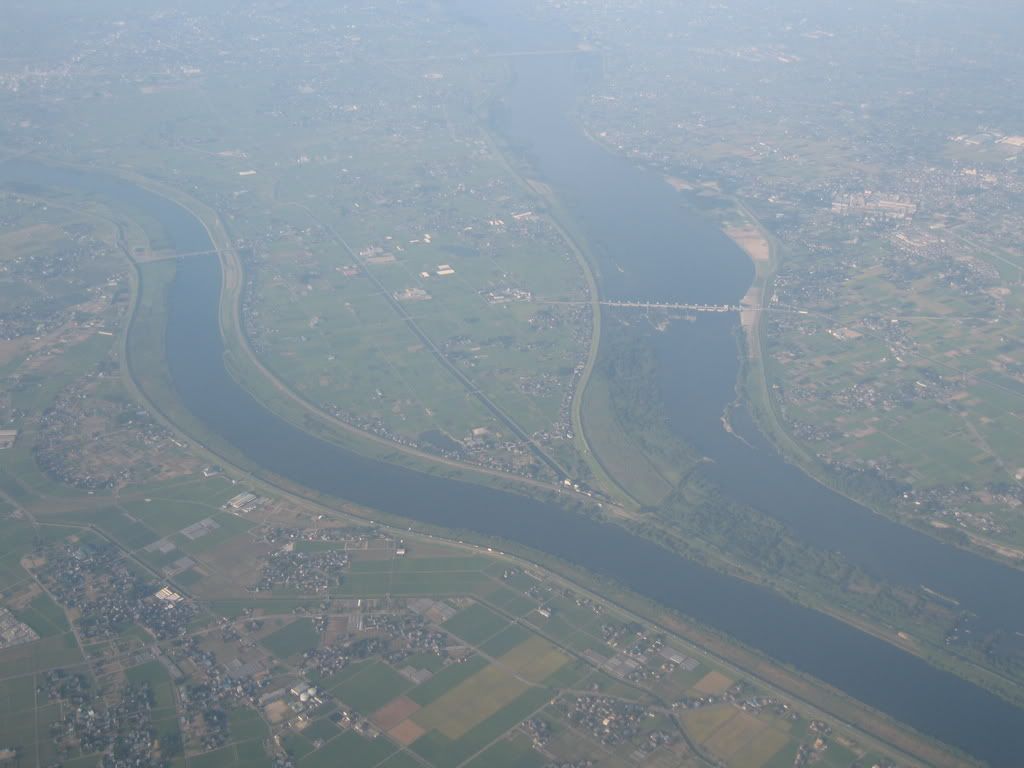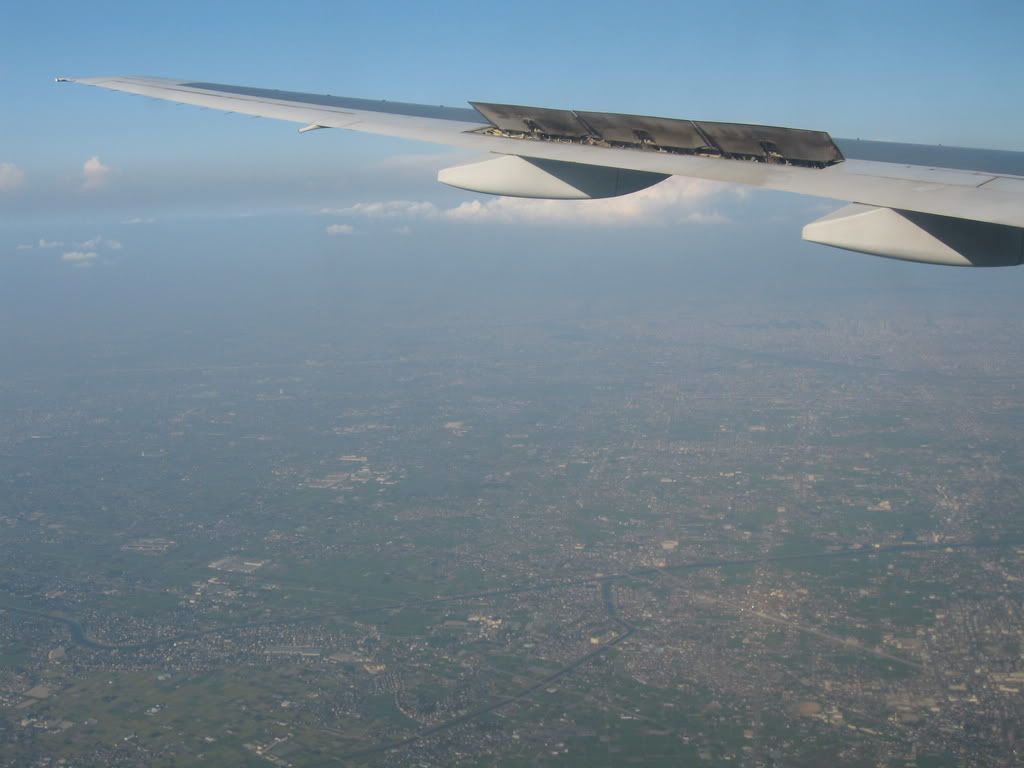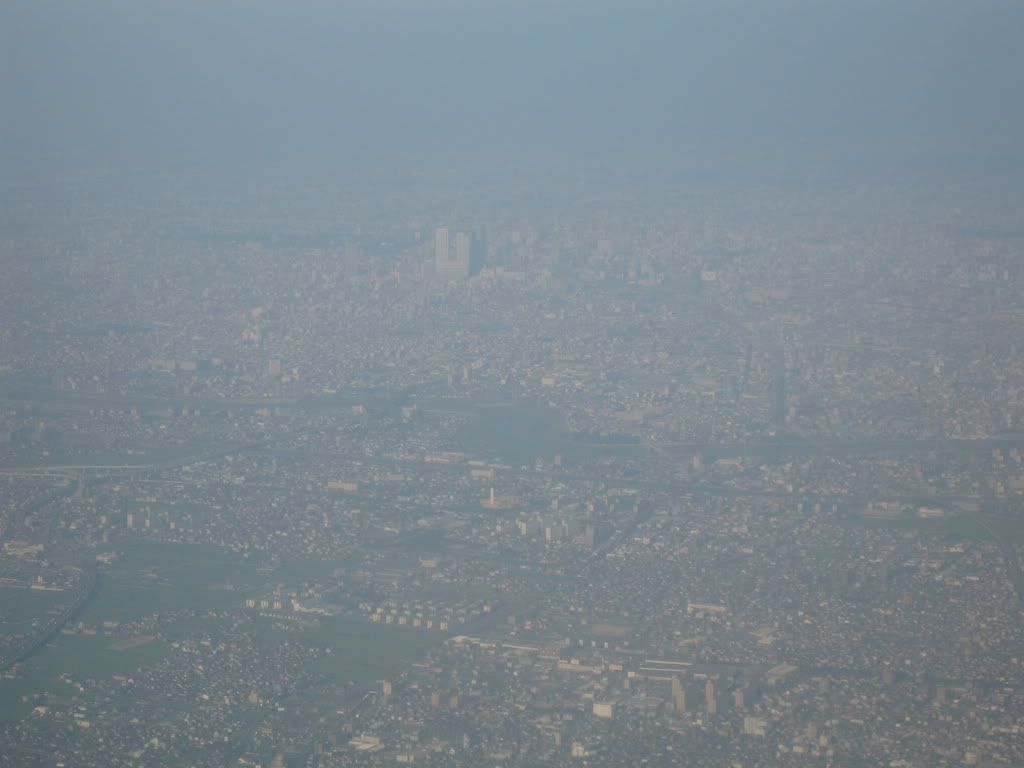 As 'MG lined up on finals, there were some nice views of the bay area, where there seemed to be lot of shipping activity.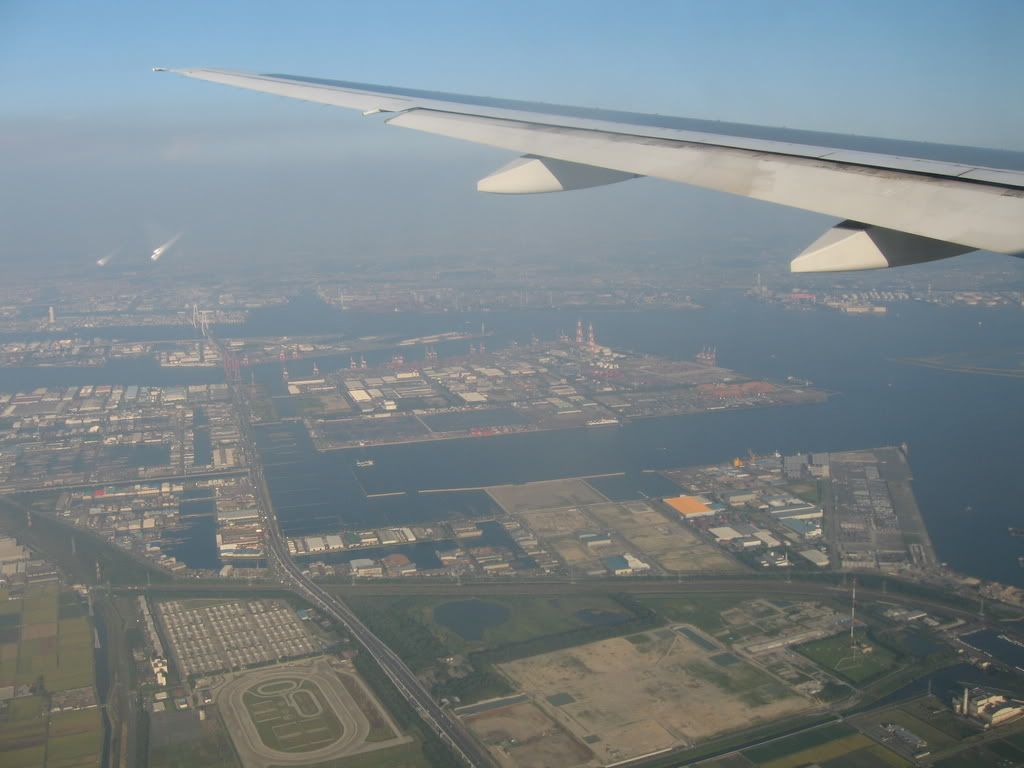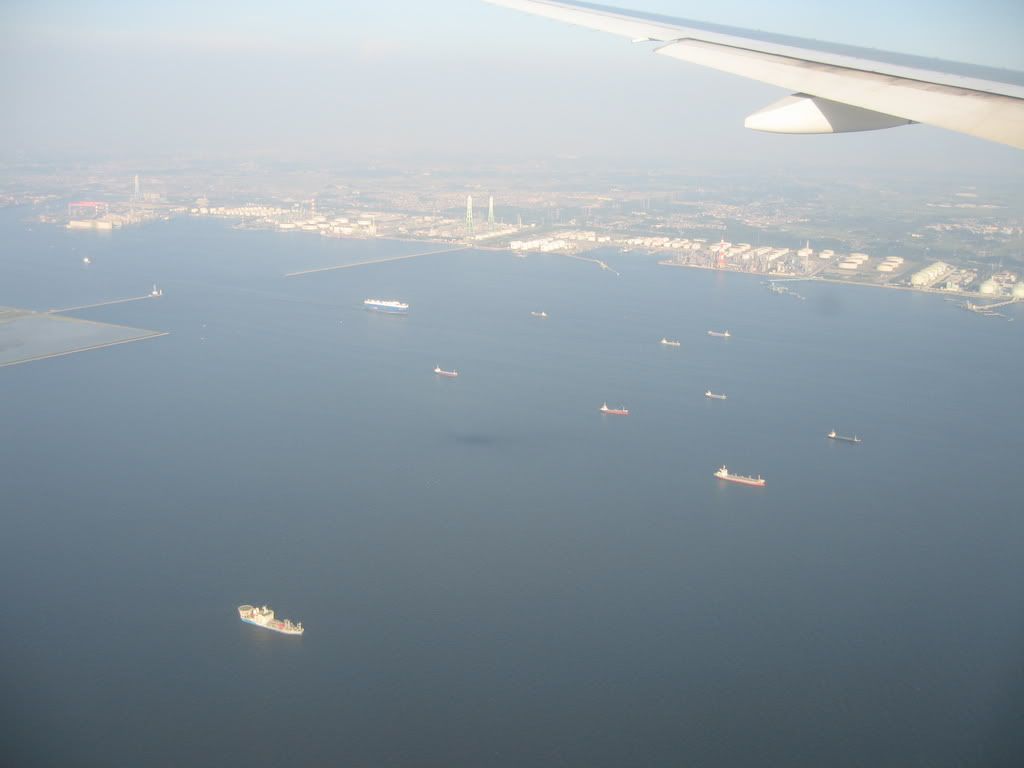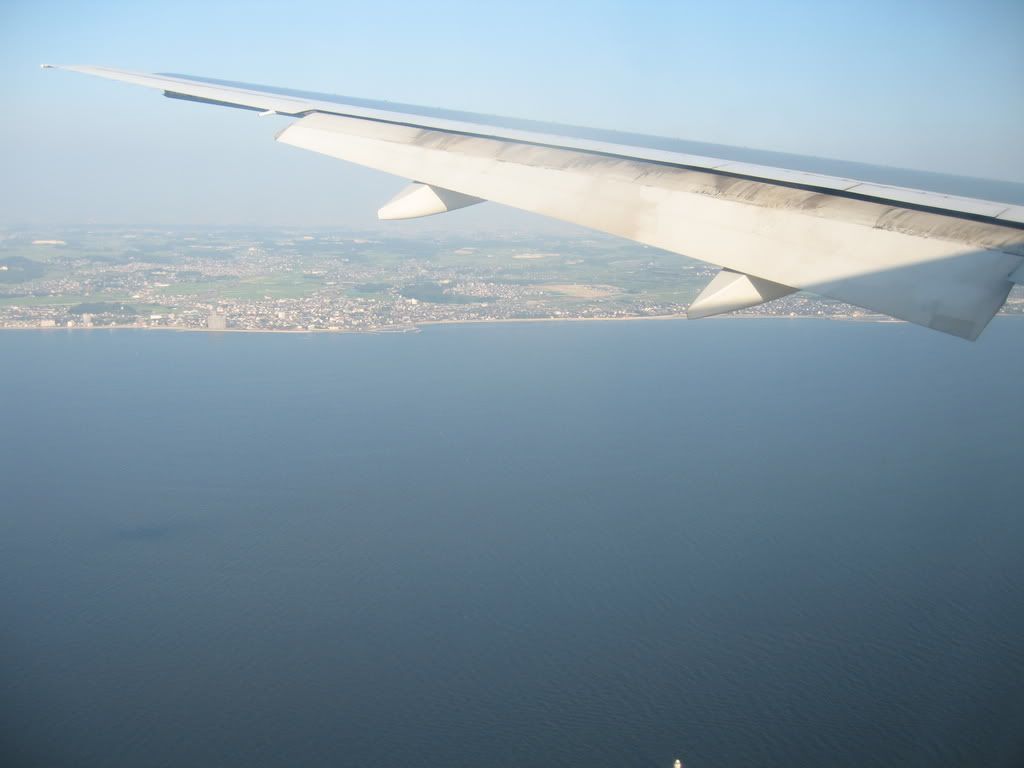 Landing in NGO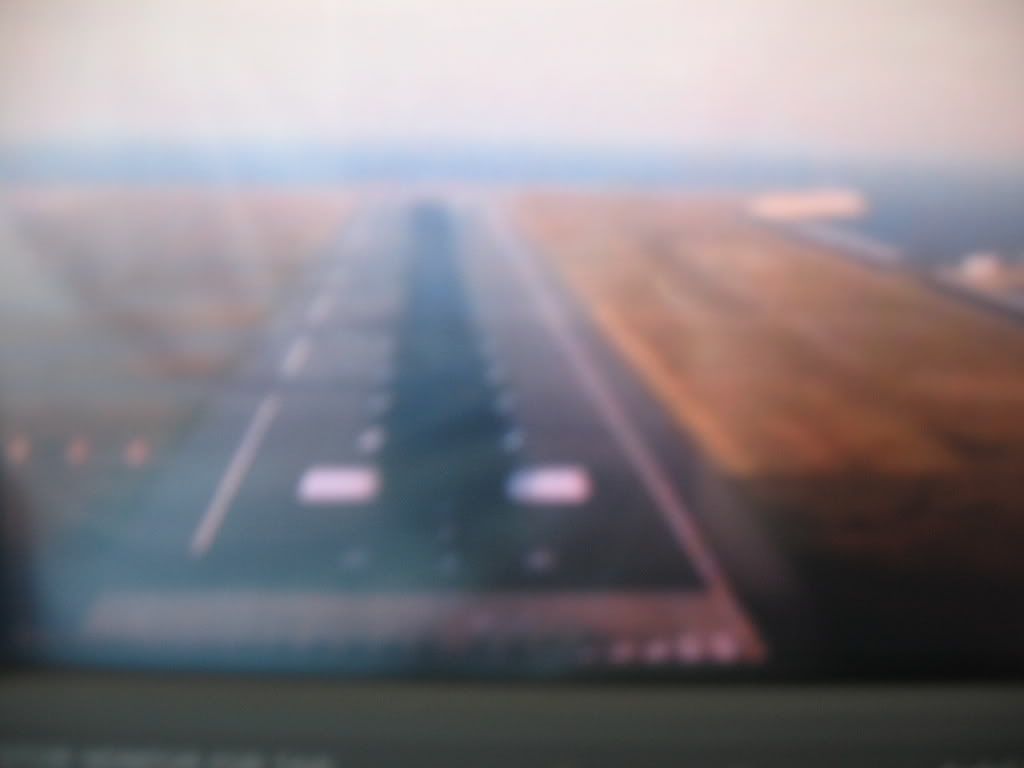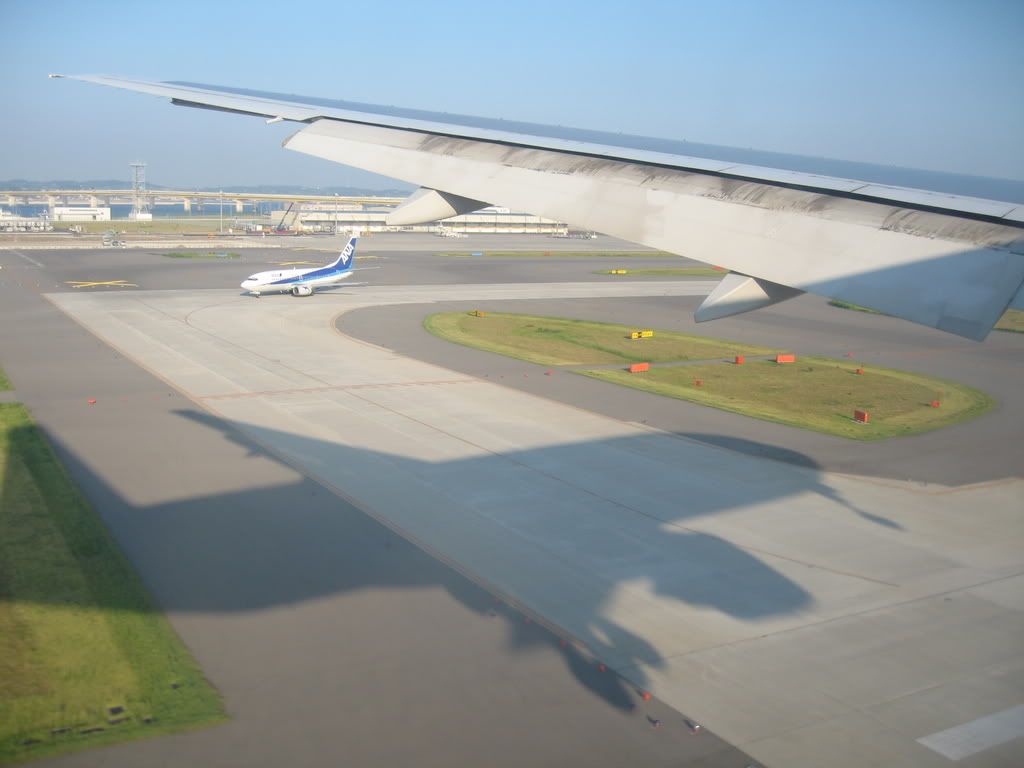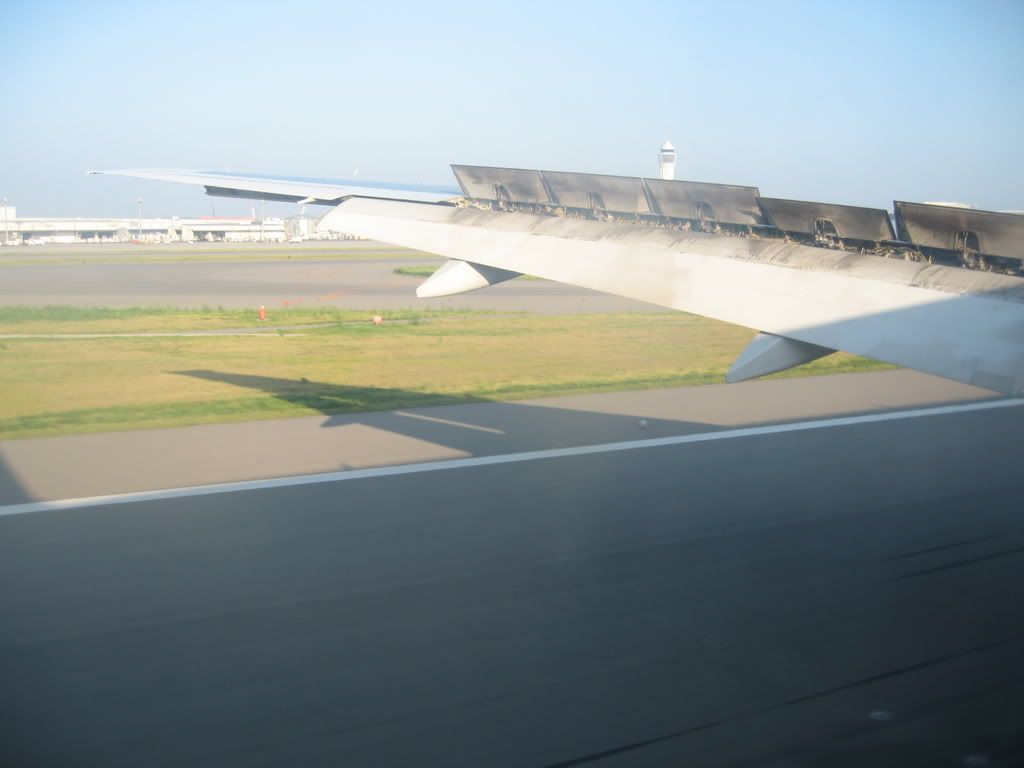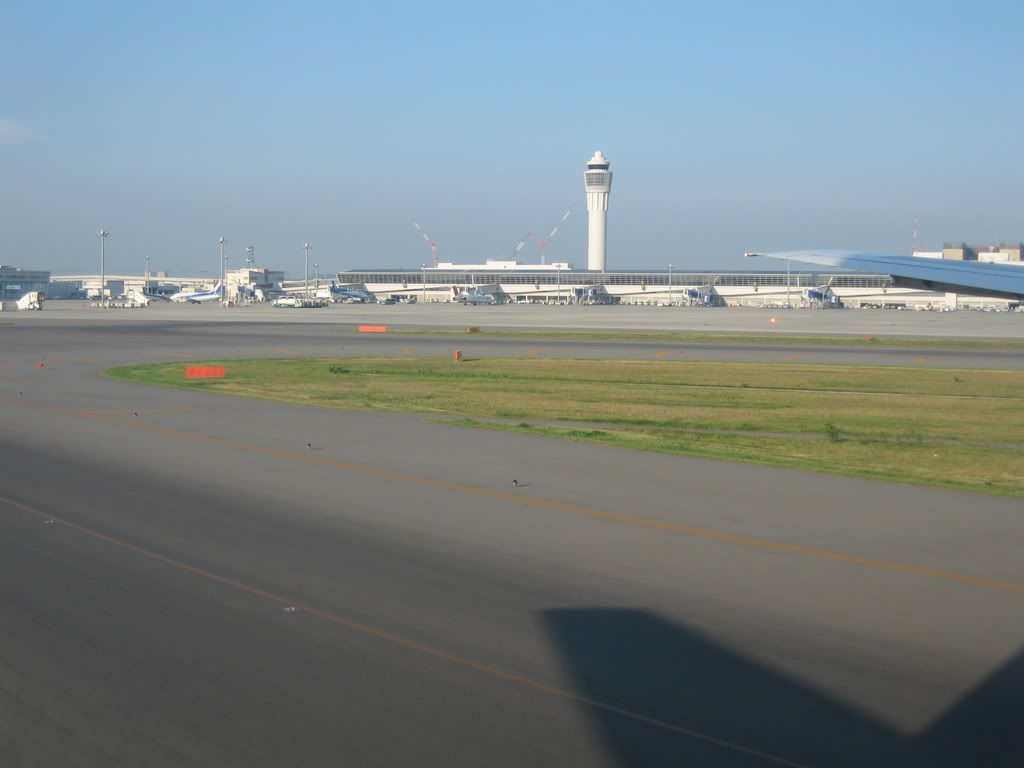 I did not really know what to expect of this airport as I did not know a great deal about it and had not looked up any photos of it before my trip. My first impression of this airport was good – the buildings looked modern and the apron very spacious and organised. I was unsure of who the other international operators to NGO were before I arrived, but the sight of Continental Airlines B764 N69063 answered part of that question.
N69063
There was also a JAL B747-346SR, JA8184, on the other side of the international pier, wearing the one of the attractive Reso'cha schemes.
JA8184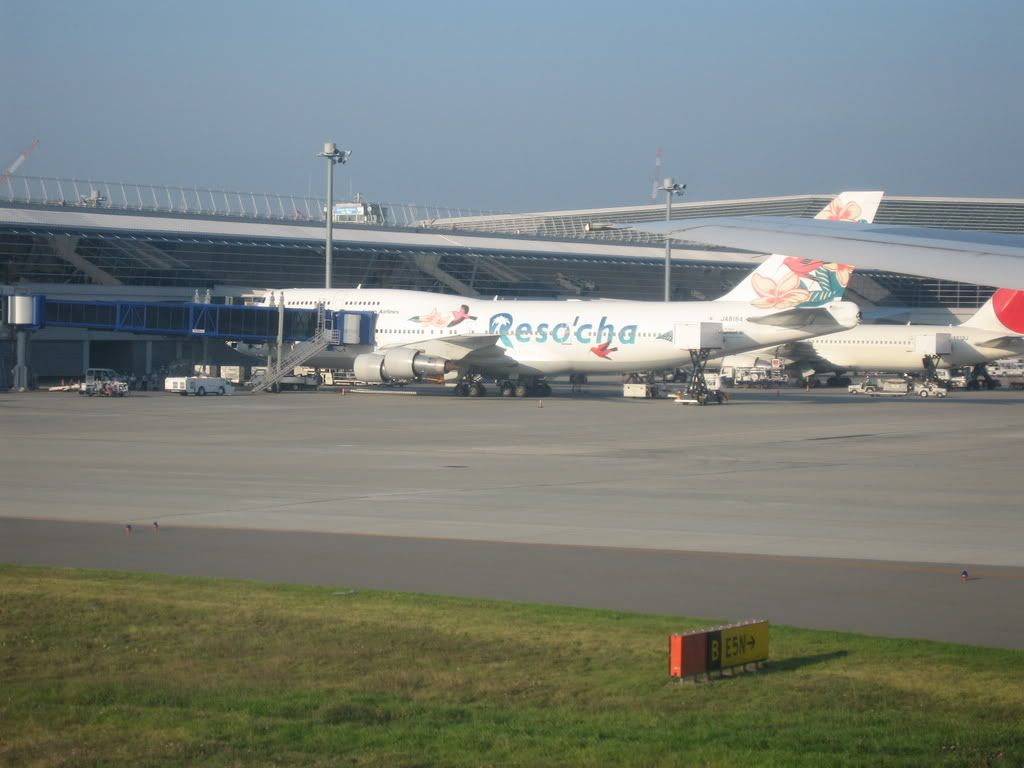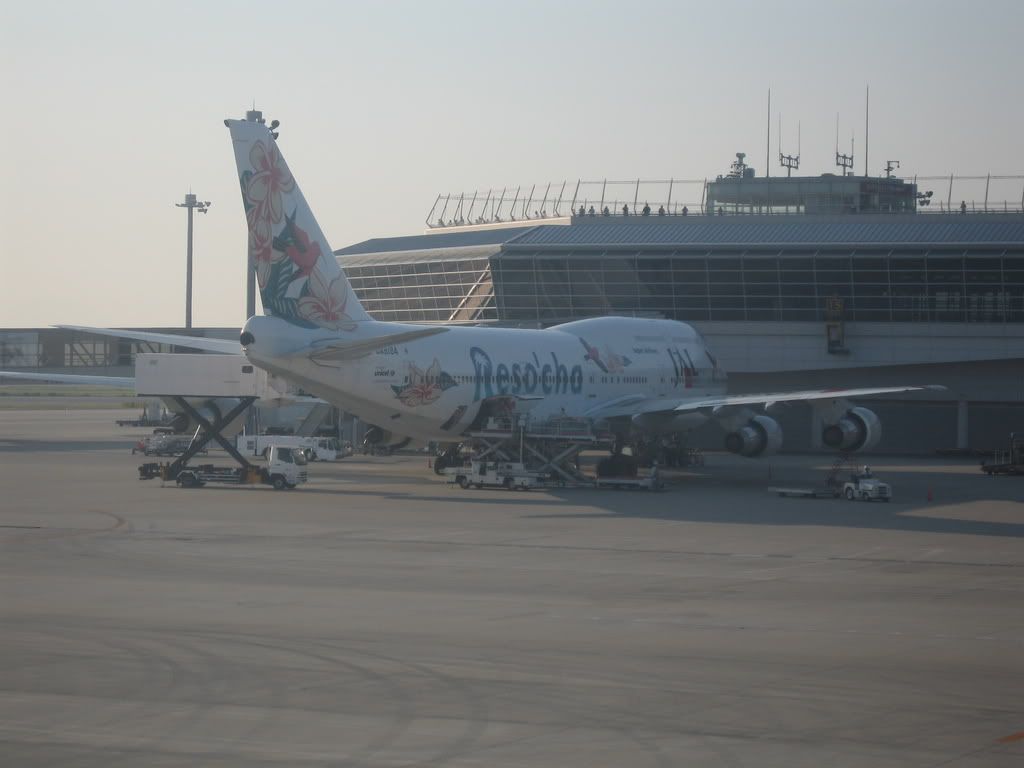 We arrived at the central pier, a couple of gates away from the Reso'cha bird, with only a JAL B763, JA613J, in between.
JA613J & JA8184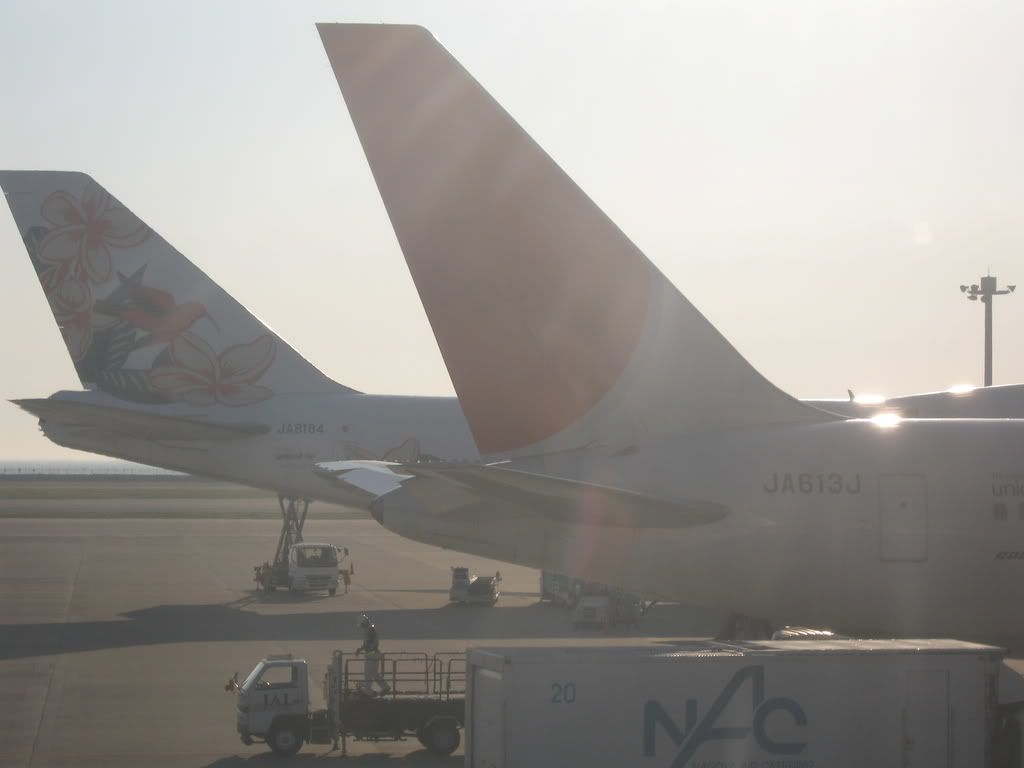 Being seated at the back of the aircraft, I was among the last passengers to disembark. After leaving the airbridge I followed the rest of the passengers along the central pier towards immigration. The airport felt clean, modern and spacious – a refreshing change to most of the airports I have visited. I noticed members of the public through the glass in the inner part of the wide pier, in what I later found out was the central garden.
After encountering a very surly and unwelcoming immigration officer, I had my passport stamped, collected my baggage and exited the reclaim area.
My next flight was not until 0815 the next morning, so I needed to find accommodation at the airport. I had spotted the Centrair Hotel from the aircraft whilst taxiing in earlier, and decided to check it out. It took literally 2 minutes to get from arrivals to the hotel, which can be accessed directly from the terminal. I asked about the cost of a room for the night and the lady explained that the cheapest rooms were taken, but there were rooms available for JPY13,650. as I was totally unprepared for this trip, I had no clue as to how much this was in GBP or AED, so I went back to arrivals so I could check out the exchange rates at a Bureau de Change. I worked it out several times to be approximately GBP65. Surely this could not be right, I thought, as I was expecting everything in Japan to be extortionately priced. Naturally, I took the room and stayed until the next morning. The room was small but well equipped - all I needed for one night's rest. I am not going to show you a picture of the room, but there was one thing I was so amused by that I just had to share it with you – yes, the rather sophisticated Japanese toilet! I think the control panel on the wall says it all!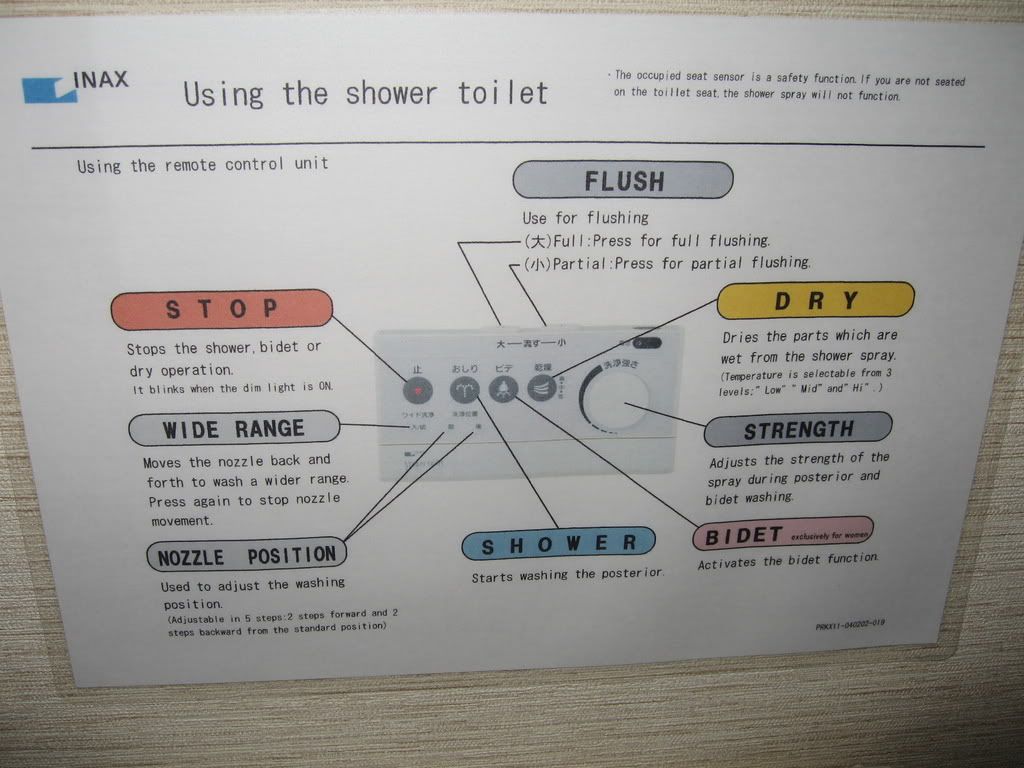 The view from the hotel naturally looked across the water, since the airport is built on an island. I would witness an amazing sunrise the next morning, which I will share in the next report.
***
I do hope you enjoyed the first part of my Round the World trip report – please leave a reply and give me some feedback – it is always appreciated.
Many thanks for reading.
***