After the arrival at AGT, we ad to cross the border to go to Brazil.
My advice, try it on Sunday or it might take three hours queue, last solution
give a 20 usd tip at some guy around the border...
this is what we did...
The entrance of the Iguacu Park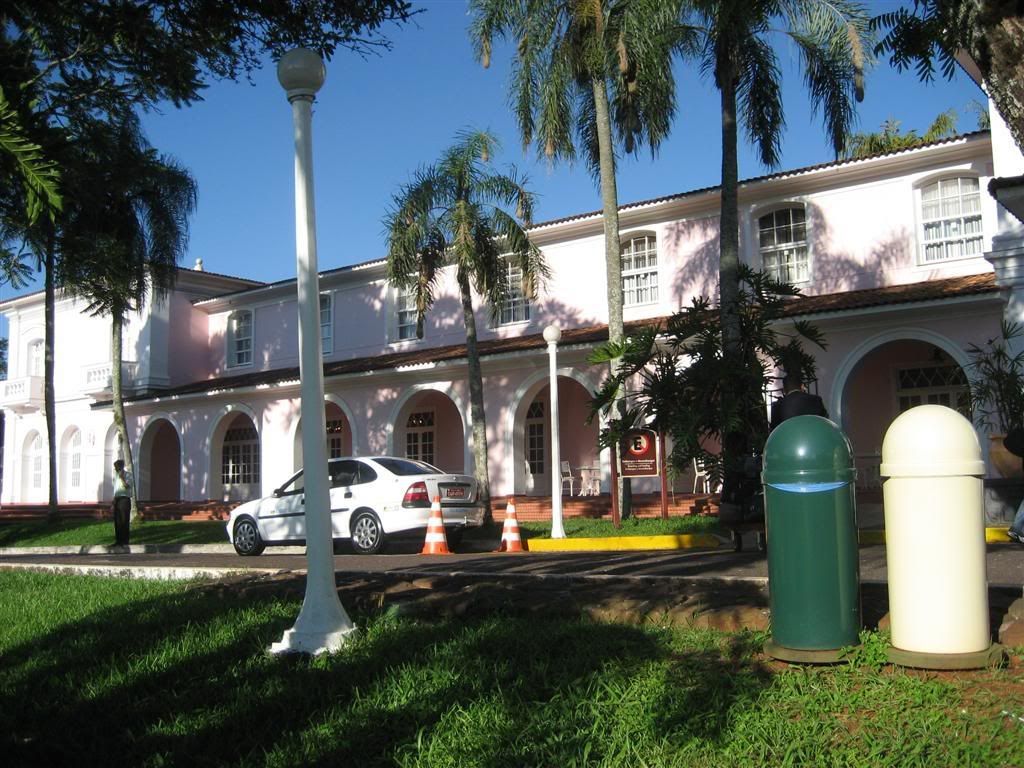 The entrance of the Tropical hotel
The tropical hotel is quite nice from outside, but the rooms are old and the prices are high: you pay the price of the only hotel in the middle of the Park and across the falls.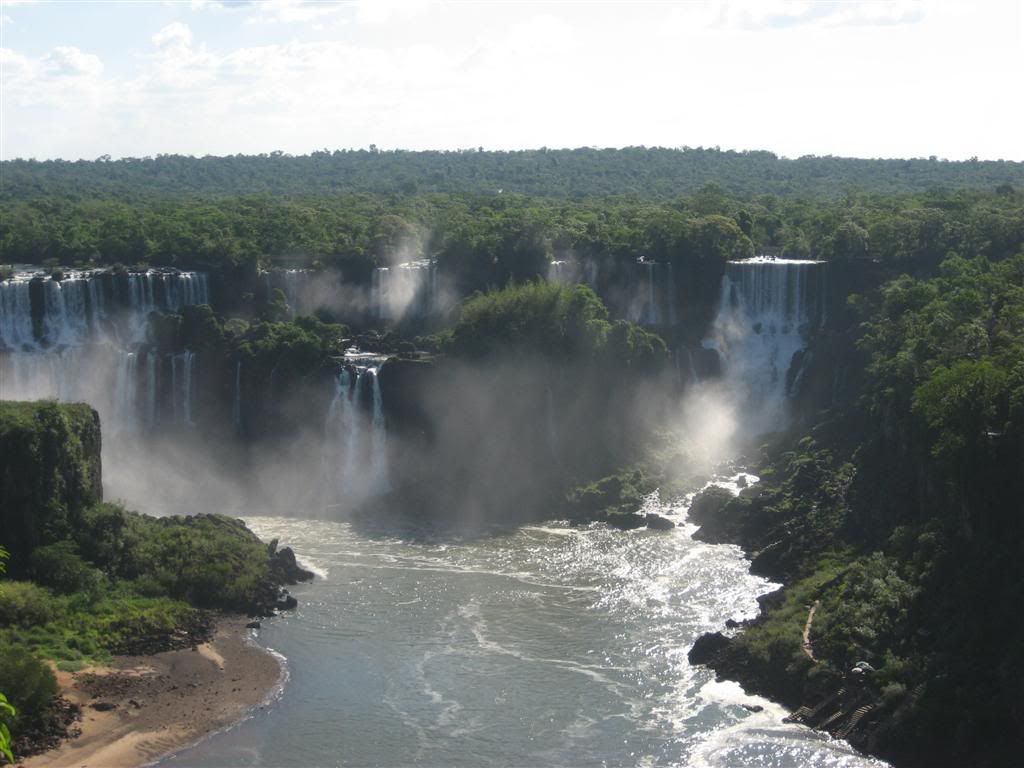 A part of the fantastic Iguacu falls. The Niagara is a small shower compared to those...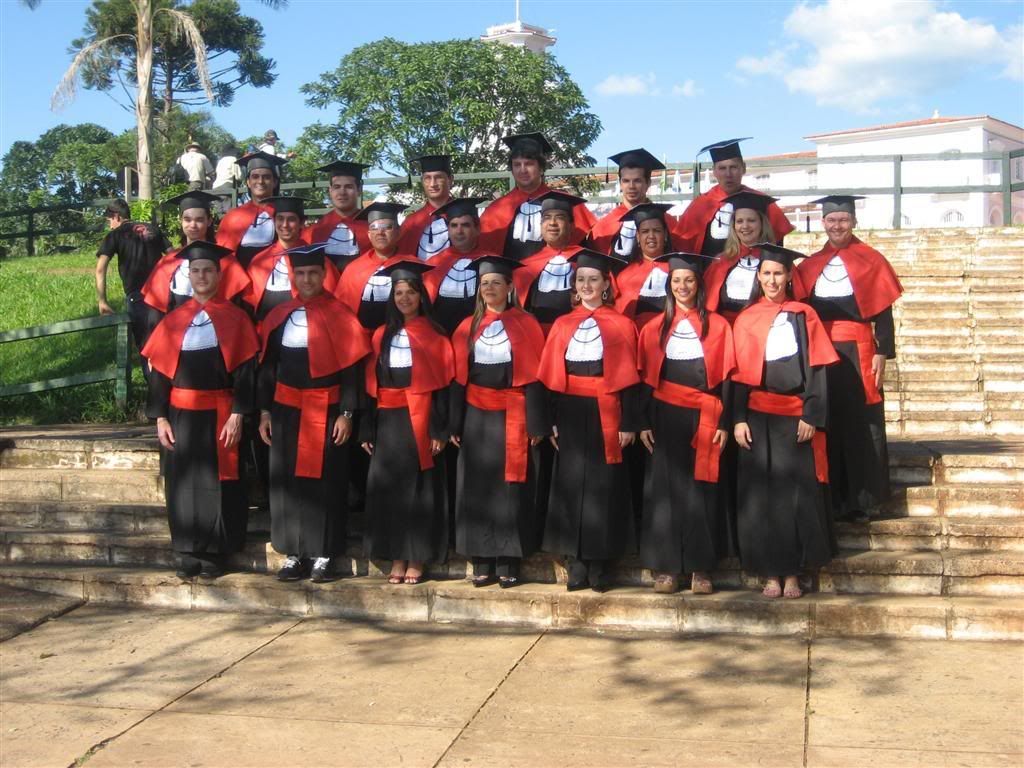 A funny pic of a graduation of a Brazilian law school..
some nice lawyers - 
Now back to the main topic, return trip to ASU.
Route Part 4: AGT-ASU Asuncion, Silvio Pettirossi
Flight Number: PZ707
Aircraft: Fokker 100
Registration: PT-?
Distance: 220 miles
Seat: 4C economy class (single class)
Duration: 0h40
Date: Saturday 22 th October 2006
Departure time: 0h40
Load factor: 80%
It is really great to check in in a small airport, no queue, a quick check-in but also a broken X-ray machine ! -only one in the airport ! so it was a quick manual control of the bags, believe Me very quick 
The plane arrived on time from EZE.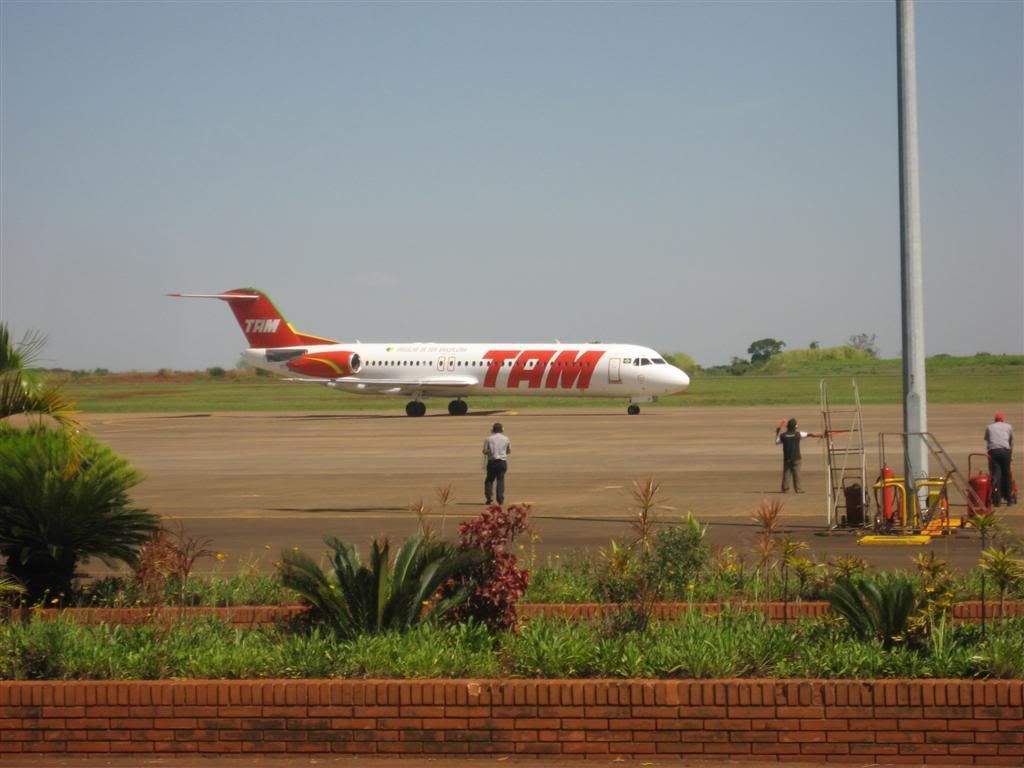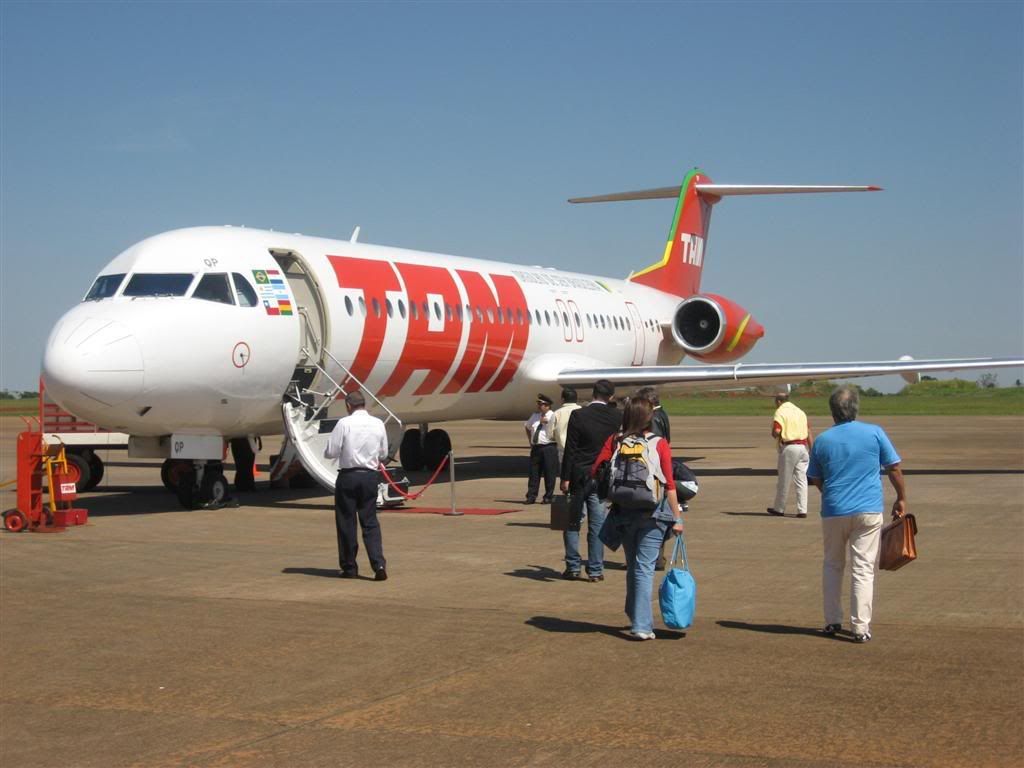 A cool walking boarding to the plane. around 20 passenger boarded here.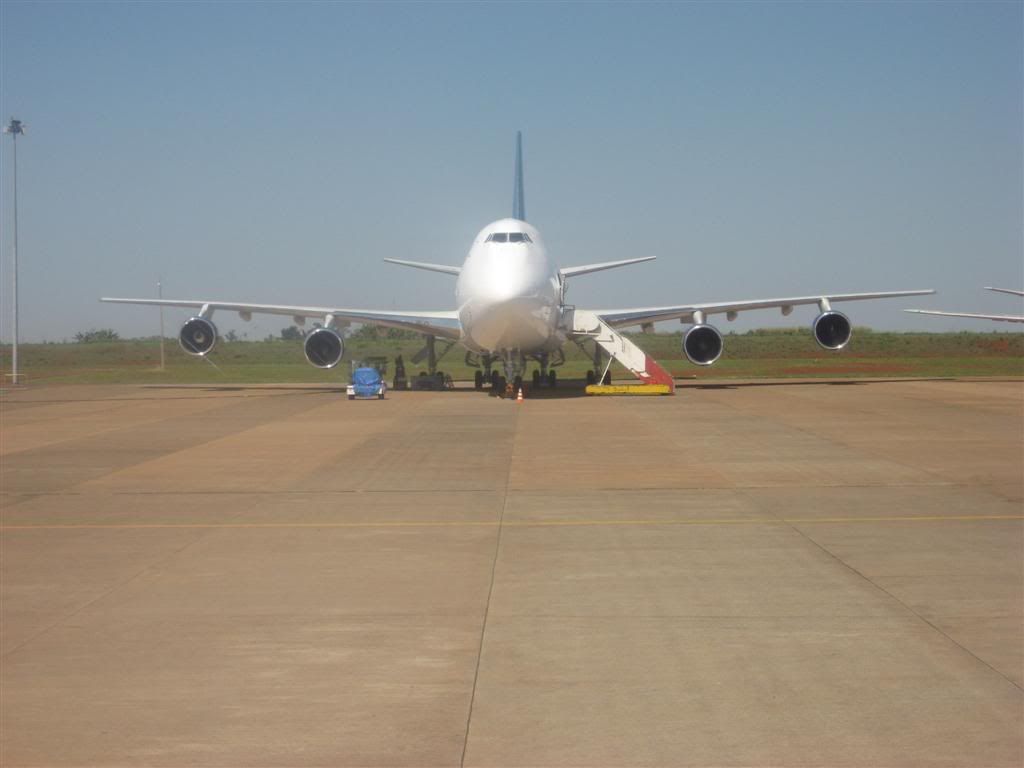 Again a front shot of the white cargo 747/200 parked at AGT
A quick take off, really a very low noise at the row 4. The FA were really very nice a friendly, quite young. But still no drink on this small trip.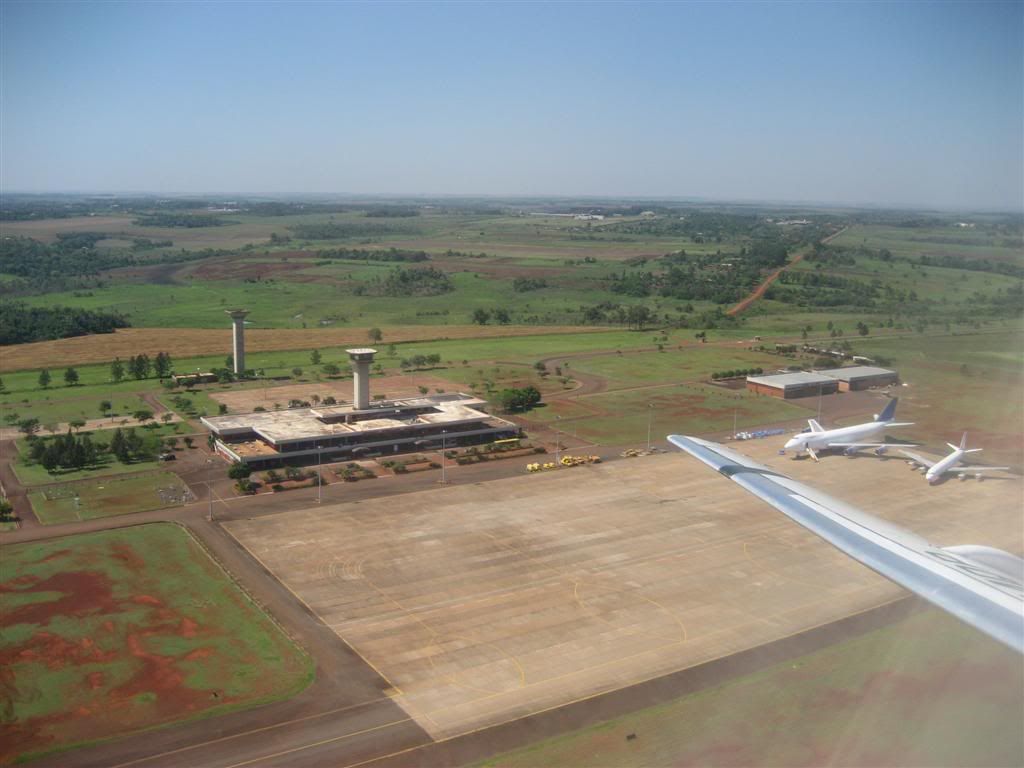 Very nice view from the small AGT airport
continuing...
[Edited 2006-10-29 21:44:28]