1ST Leg :
BRU- LHR
BA 391
22/10/2006
G-EUXF
10 :05 - 10 :25
The reason of this trip was a special event organised by a good friend at Farnborough Hamsphire. At first I wanted to fly straight from LUX as it's where I live, but schedules were not convenient and fares too expensive. I decided to fly from BRU. Rtn ticket with BA on the way in and BD on Sunday for the trip back was just over EUR 100 (USD 125). That was fine for me. The only problem was to wake up at 5am to be on time at the airport. It just took me less than 2 hours to drive from Luxembourg (town) to the airport.
I arrived at 8 at the airport. Check-in was done the day before 24 hours exactly before the departure time. I chose my seat on the right side of the plane as it offers the best view on London. Check was done in two minutes. I went to the fast bag drop zone and got a boarding pass there. I then walked to the custom and off I was in the duty free zone.
BRU is a nice airport, modern efficient with lots of spotting places. The security check is right after the duty free shop zone. No long queue there but a nicely organised process. It only took ten minutes to get through.
From there I spotted some rarities such as these nice Ethiopan.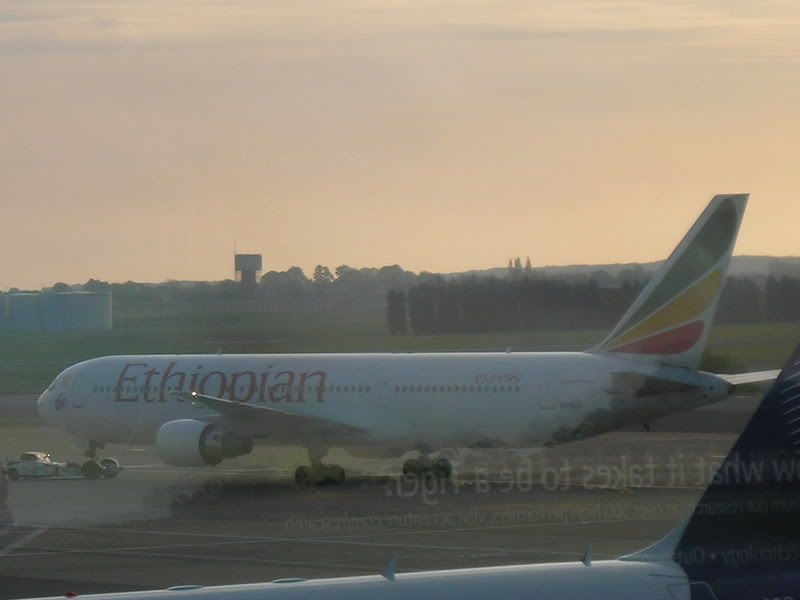 Also lots of flights to Europe. Well mostly in BRU not a big intercontinental airport.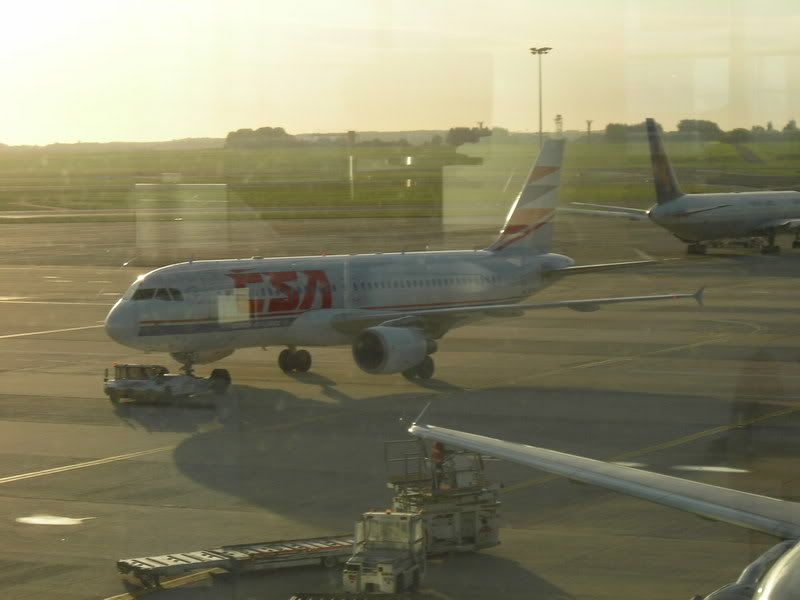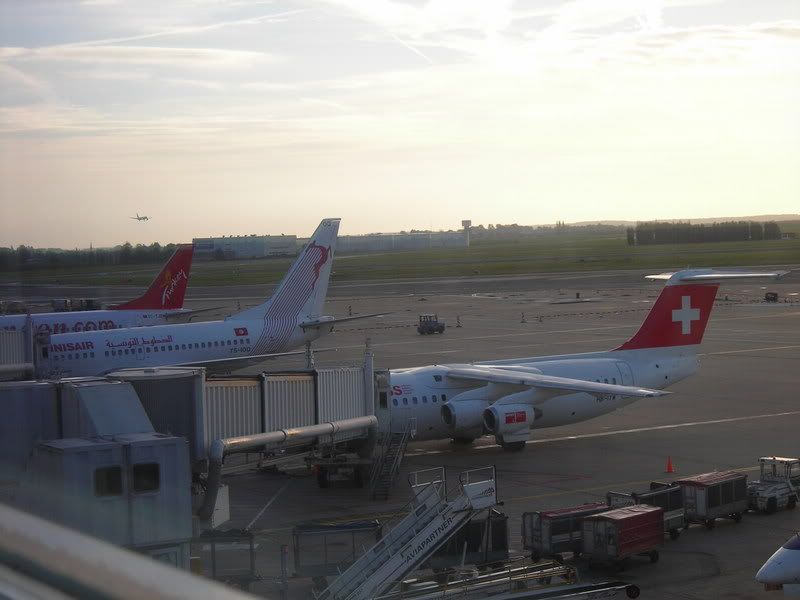 Many American airliners as well.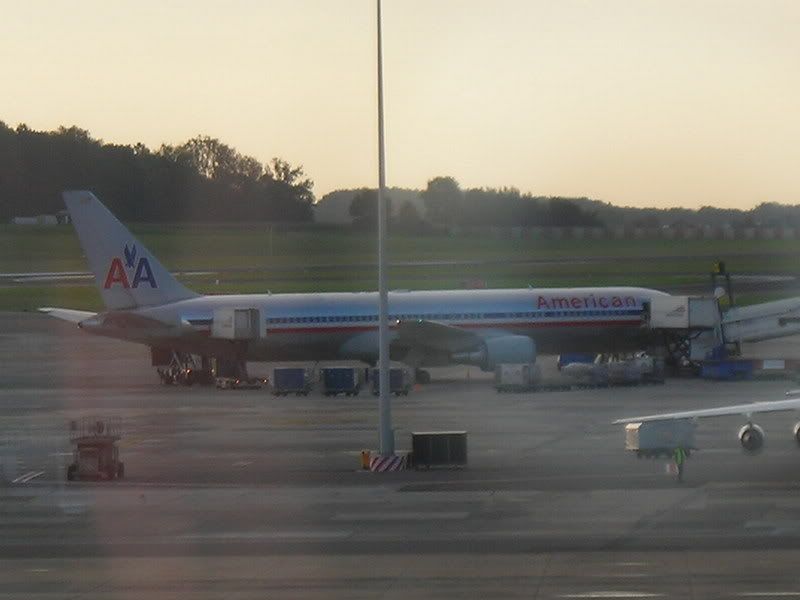 And a mighty A300
View on pier B, the one for intra-europe (Schengen zone). This is SN Brussels airlines hub!!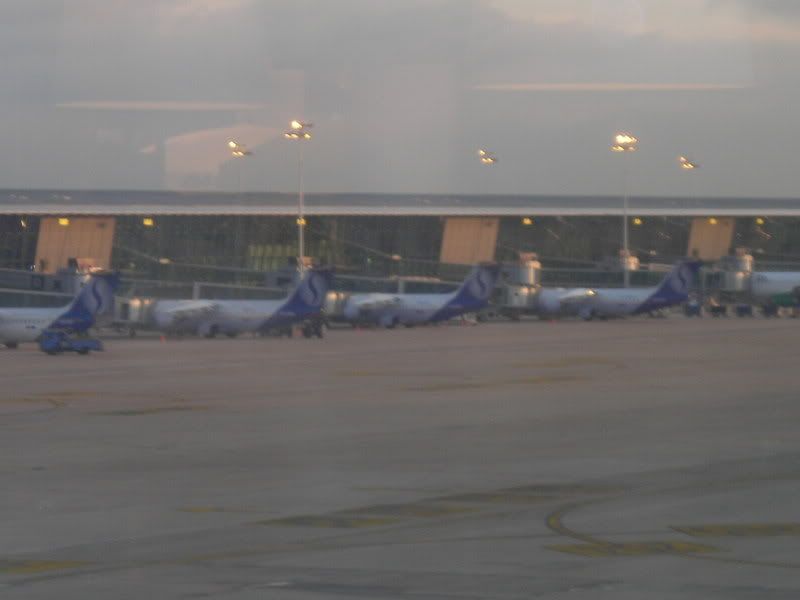 View on Pier A.
All SN Flights intercontinental (mostly to Africa).
Then it was time for my flight to land, just on time.
Here we go. Boarding was called and done promptly.
Take off was swift and on time.
We flew over Antwerp and then straight to Southend before heading to Heathrow.
No livemap during the flight and as for the service just a cup of tea and a cereal bar. I expected the deli box. I was surprised but still a great service on probably what is the shortest international service from LHR. Crew was efficient and nice as usual. It had to be quick, because the flight was full. It was done on time!
Flight was 30 minutes long before we entered the approach. We then flew London.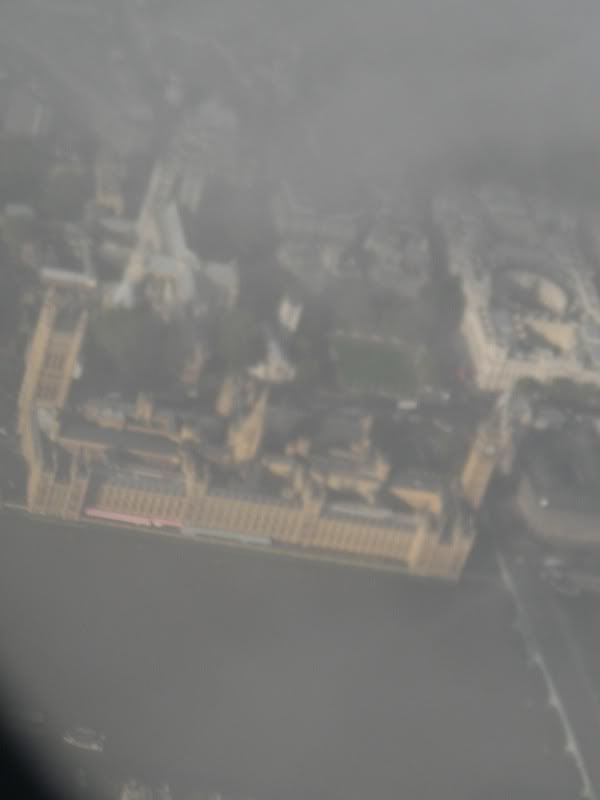 I like this pic because I waited more than 10 years to take it. On this one you can see my school and my flat where I used to live during three years. From there, I have spotted thousands of flights using the same flight path as I was using on this day. Was not the first time I was making this approach but the first time where I could make a decent picture of it.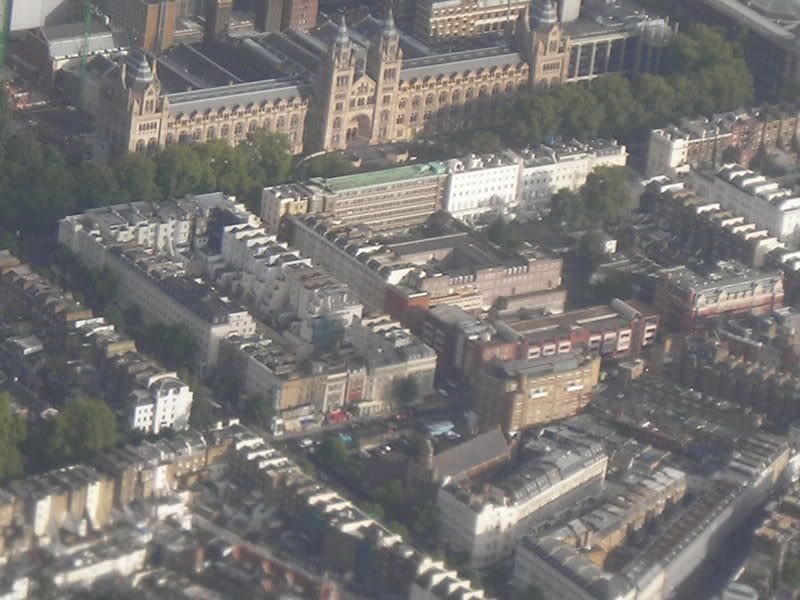 Descent to LHR was really bumpy. Just before take-off we were informed by the pilot that there was a storm right on LHR few minutes but that now it was fine. Well you are the boss we trust you if you say so.
We then flew over Raynes Park, Hounslow and there it was bumpy as never. On board it was silent, no one was talking then finally we flew over the BA maintenance zone, just a fey yards to go. As many on board, I thought the end of the shaker flight was near… then suddenly the pilot started to put more juice in the engine. I thought it was just a normal thing to adjust the thrust level. It was the beginning of a turn-around… Pilot turned the thrust to the maximum and then we started to rocket up (with flaps almost full, full thrust and a really high ascension speed) It was my first go-around, I was not disappointed. It was impressive as we all ignored what was the reason for a go-around. Planes quickly reached the altitude she is supposed to have to enter once again the approach route.
Right after the procedure started we banked right , then west and then south. Maybe 3 minutes after our missed approach on 27R we were flying Marble Arch and heading south to catch the path to 27L. It was quick!
Pilot then informed us the reason of the go-around. Just before landing, on-board radar detected a sudden high speed stream. Maybe someone could give more details on this point as I can't explain it in proper English. Basically it is such a fast stream that if a plane flies at low speed and altitude on this stream, then the plane might loose his adherence and simply fall like a brick.
Now radars are able to detect those streams. In the past, many accidents occurred because of these streams.
The good news was that taxiing time would be shorter as our terminal was T4.
This time approach was perfect and two minutes after our arrival we were at the gate.
My luggage was there 5 minutes later.
I was not disappointed by BA. Despite the short flight service was fine, check-in was swift and done by an efficient crew. BA is my favourite airline!
2nd Leg
LHR-BRU
BD 157
G-MIDX
20:15 22:25
I checked in the night before and this time I printed the boarding pass. I arrived at LHR T1 at 7pm. I saw a huge queue for fast bag drop at BD. I went on the other side and found out that the business queue was empty. I joined there and I had no problem to check-in my bag even though I was flying in economy. It was time to head for security. There the queue was huge, but no escape. It took approximately 30 minutes. Everybody was organised and complied with the instruction so overall it was not that bad.
Once the security was cleared I headed to my gate. The number 14, there I found out that we would be bussed to our aircraft. It took us probably 10 minutes to do barely a few hundred meters, but as we have to do so many turn around, it takes an eternity.
Boarding took approximately 45 minutes. For an A 320, it is quite long. Once the plane was loaded it took an other 30 minutes to get the clearance. We were still on the ground when it fact we were supposed to be in BRU. Then finally we took off and fourty minutes later we were landing at BRU.
On board no food service and drink offered. Just a trolley with food to buy. The flight is so short that it makes sense. However, BMI was a nice airline to fly with and the crew was really nice and made the flight pleasant.
Once we landed it took 10 minutes to get our luggage. I was then on my way back to Luxembourg at 11.30pm under heavy showers all the way.
Overall, I think that the service was nice on both legs. The choice is not on the service but more on the frequent flyer program or terminal you prefer to fly at LHR.
I tend to choose BA because it is slightly better.
Ok there I leave you. Hope you enjoyed it. Next time, I'll try to make better pics.
Please your comments!
Nico