Finally, after 2 months from the actual trip, and 4 tries to write this trip report (every time something happens that erases all that I've written), I'm gonna try again and maybe this time it will be posted!
On a much deserved vacation, I decided to extend my usual trip to the Miami area and go, for the very first time, to New York City. My parents had been there recently, and had many times in the past and have always said good things about the city. Further to that, its needless to say how NYC is advertised and widely shown all over the world, be it through movies, sitcoms or whatever.
So I planed to spend a week there, from the 4 weeks that I would spend visiting relatives in Miami. Following my decision to try out NYC for the first time, I decided to take the opportunity and also try JetBlue, since I had read so many good things about it here on A.net. While still here in Rio, I booked my flight out of FLL for the 25th of September, a Monday morning. In this trip, I would also take advantage of the fact that a good friend of mine has been living in NYC for some time now, so this would grant me the opportunity to visit all the great sights of NYC, but also enjoy the best of the nightlife with the help of a local!
Trip to Miami on Sept. 7th (I'll post later a report on that), good relaxing times and before I knew it, I would be going, by myself, to NYC the very next day.
On the 24th I got an email from JetBlue reminding me of my flight the next morning, and offering the online check-in service. I thought this was great! The day before my flight I was able to do my check-in, print out my boarding pass and check my bag. All I had to do at the airport was hand my bag to the agent and head for the plane!
Nevertheless, I woke up at 7 AM on the 25th, something pretty hard to do in the middle of your vacation, and headed out to FLL. This would also mark the first time I traveled out of FLL. All I got to see was Terminal 1, but I found it to be very nice, well lit and good overall appearance.
Here's an idea of T1 at FLL that morning (sorry for the bad pic):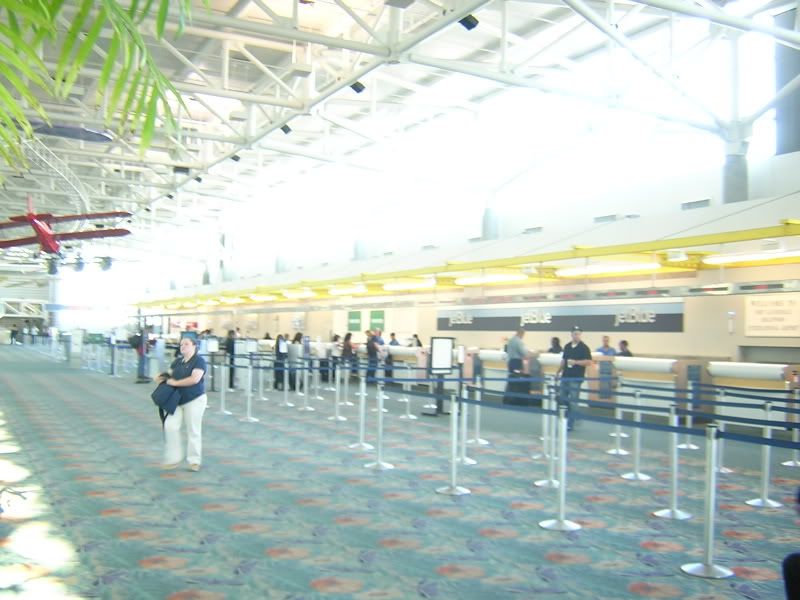 As you can see, it was quite empty. I took a little walk around the Terminal, just to see what it looked like, and headed out for the TSA check. The line was quite long, but it moved quickly. Not over 10 minutes later I had my shoes back on, my electronics back in my carry on bag and was heading for the Gate.
There, I found our A320 being readied for our flight to LGA. I believe it was on gate 8: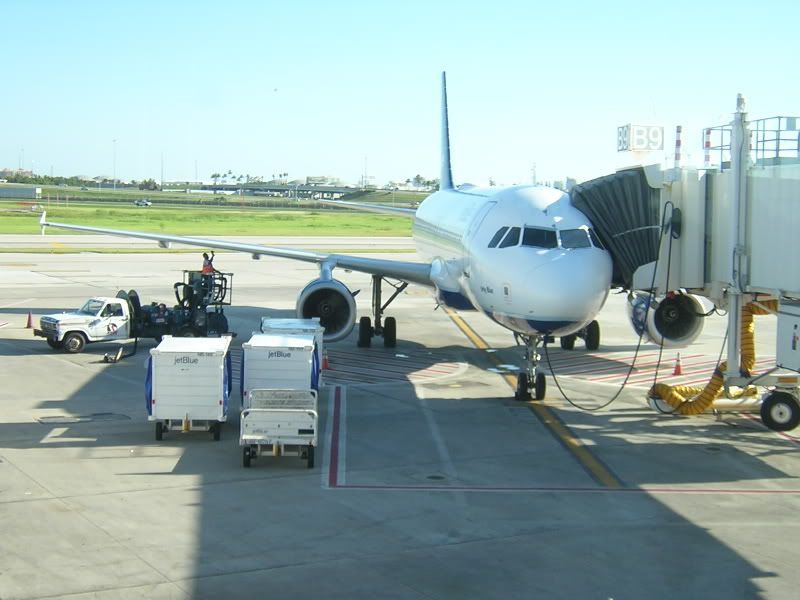 Boarding began shortly afterwards. Calm and well organized, I was seated on 11A (of course I booked a left window seat, on the emergency exit - after all, what good is flying on Flight Simulator to LGA for but to check how the approach to LGA works?). I booked the left window seat in hope of taking a look at the Manhattan skyline on approach. Anyway, in about 30 to 40 min. after boarding, we were airborne and turning left, on our way to NYC!
Beautiful day and a great view of Ft. Lauderdale beach on take-off:
The live satellite TV service offered by JetBlue is perhaps the best thing ever, from a passenger stand point, on any Airline. Is there anything better to make time fly by than to be able to choose from 36 channels. I was between ESPN, The History Channel and CNN all flight long: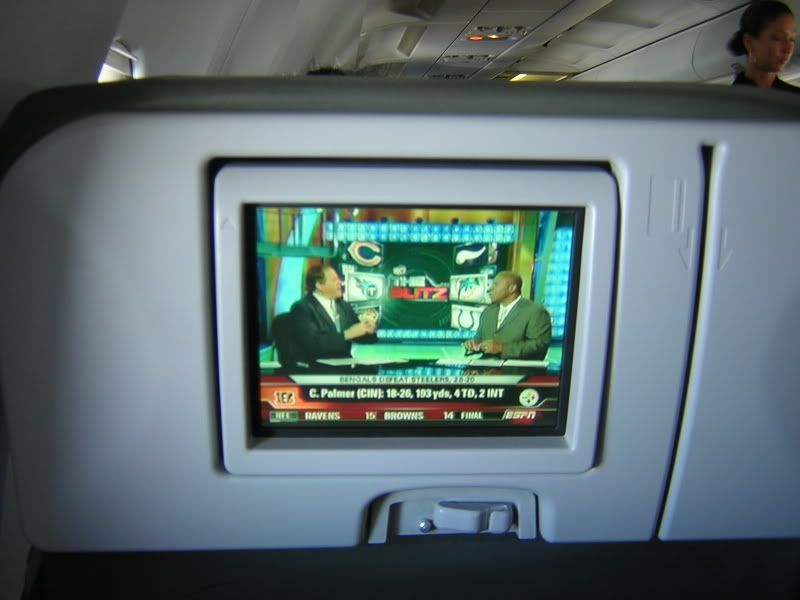 Snacks were served shortly after take-off. I also found it great that, while you that there won't be a meal, you may choose from a variety of snacks. As choco-holic, I had to have the Chocolate Chip cookies, and a coke.
Since I was watching TV all the time, the flight seemed quite fast. I was able to id at one point Philadelphia International, and that was when I realized that NYC was not far away. Before I knew it, I was blasted with this scene: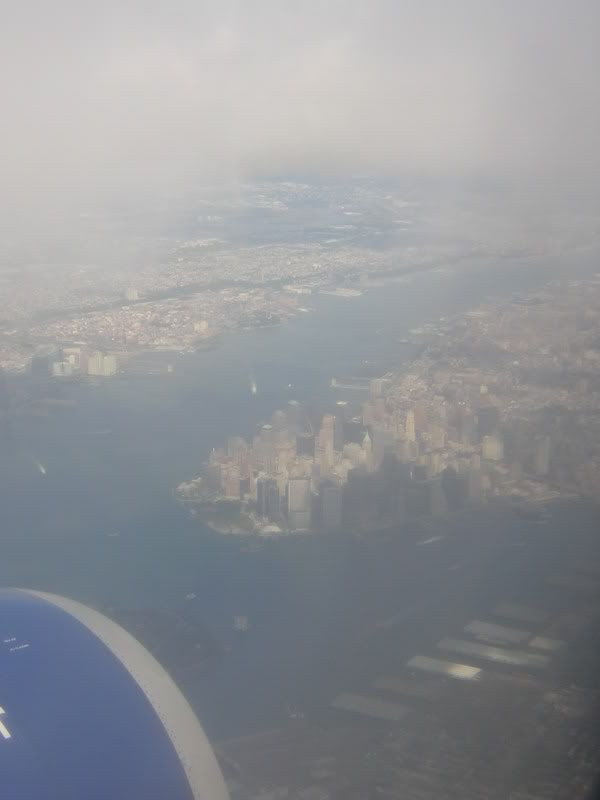 That's when I got scared. Here I was, all by myself, in a city as NYC, with no contact with my friend that lives there (couldn't reach him on the phone before my flight). What was I to do? A quick approach and soon I was officially greeted into New York:
After settling in to my hotel room, and calling home to get some tips from my parents on where to eat (they had stayed in the same hotel only a few weeks before), I was out for my first exploring of NYC. Little did I know that this was to be the best trip ever! In 5 days, I did a lot, walked around like I never had before in my life, but it was not enough to see everything. But it was fantastic, by day all the sight seeing and walks around the city, by night restaurants, bars, Broadway with this good friend, who was a great host and went out of his way to show me a good time.
Where else can you get shots like these: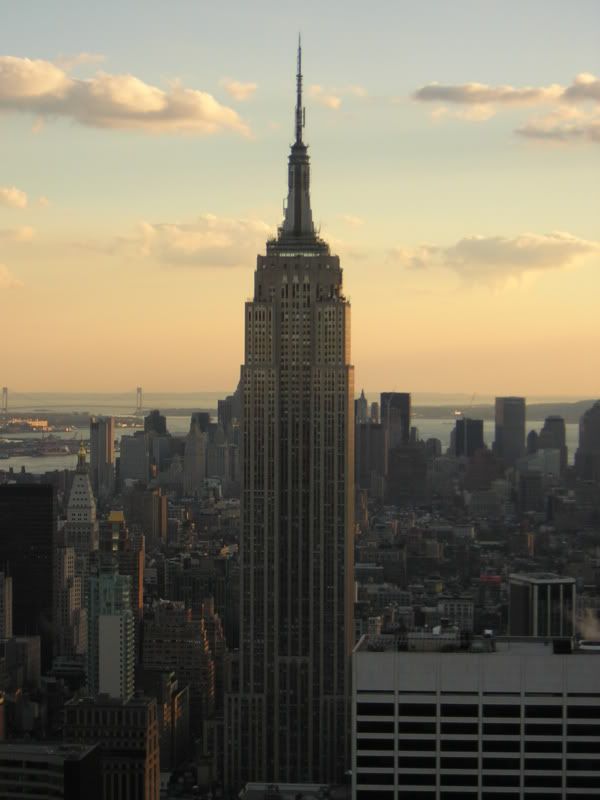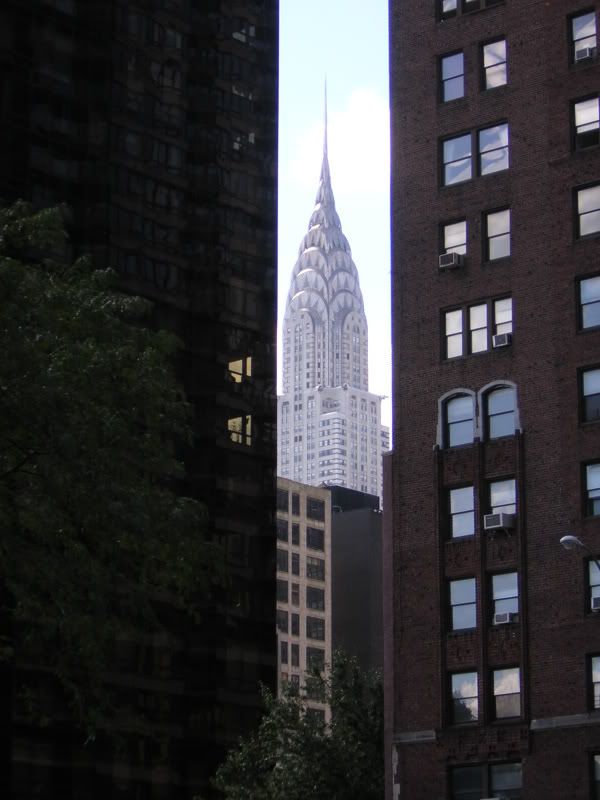 I had no idea I would be able to see this: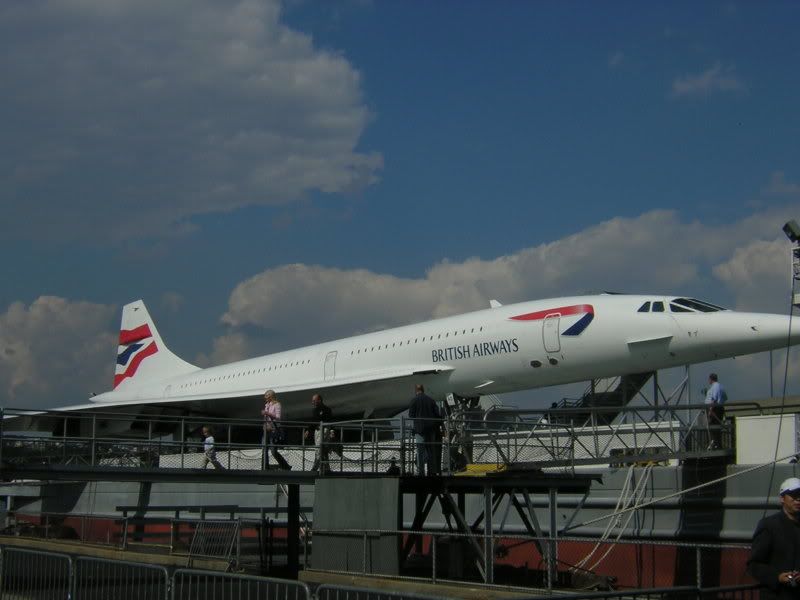 These are just 3 pics, out of the 700 I took with my little Nikon, but it gives an idea of how amazing NY is.
Unfortunately, it was time to go. I was heading back to FLL for another week, before finally (and again, unfortunately) returning to Rio. My flight was scheduled for 4:15 PM. So I still had time to walk around that Friday morning, take a few more pics, before packing and taking the cab to LGA.
I faced some of that classic New York traffic, but still arrived at LGA with time to spare. JetBlue counter was again empty, so after checking-in, I had about an hour before boarding time. So, again I walked around the old LGA Terminal to see what it looked like.
Here's a view of the Departure area that Friday afternoon:
JetBlue Departures, with my FLL flight out of gate B5: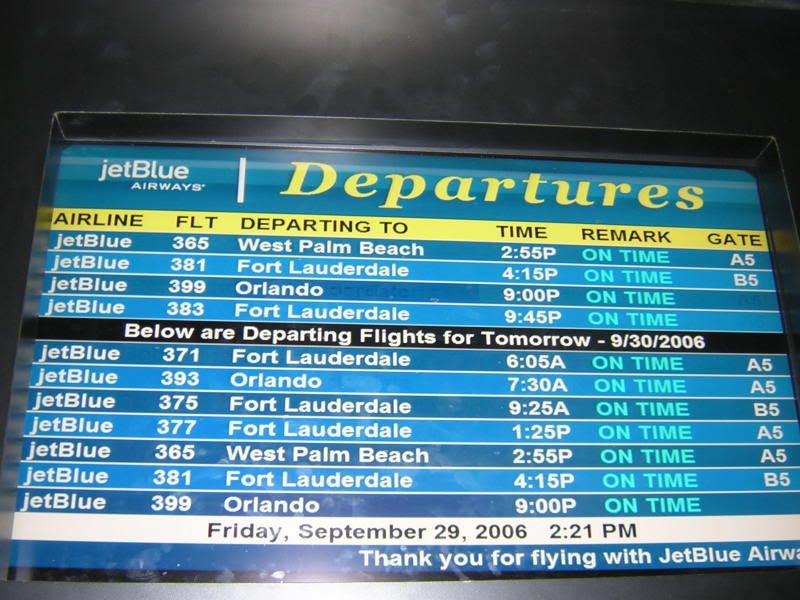 I was surprised at the level of dominance and presence Embraer has on LGA: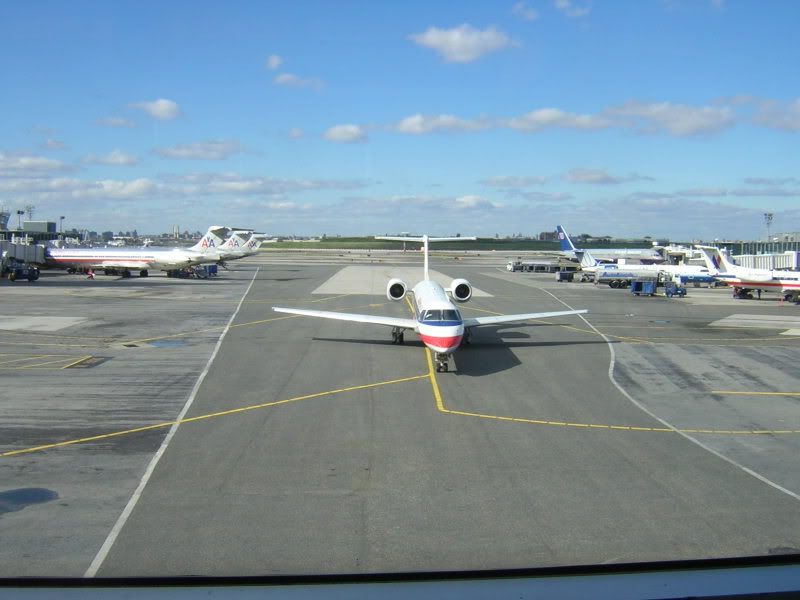 After sitting down, taking the picture above while enjoying a Wendy's Frosty, I headed out for my gate. Again, the TSA lines were huge, but again it moved quickly, despite a few passengers who seemed to refuse to acknowledge that there were two agents that they could go to, and not just one.
Here is our A320 on B5, it would soon take us safely to FLL: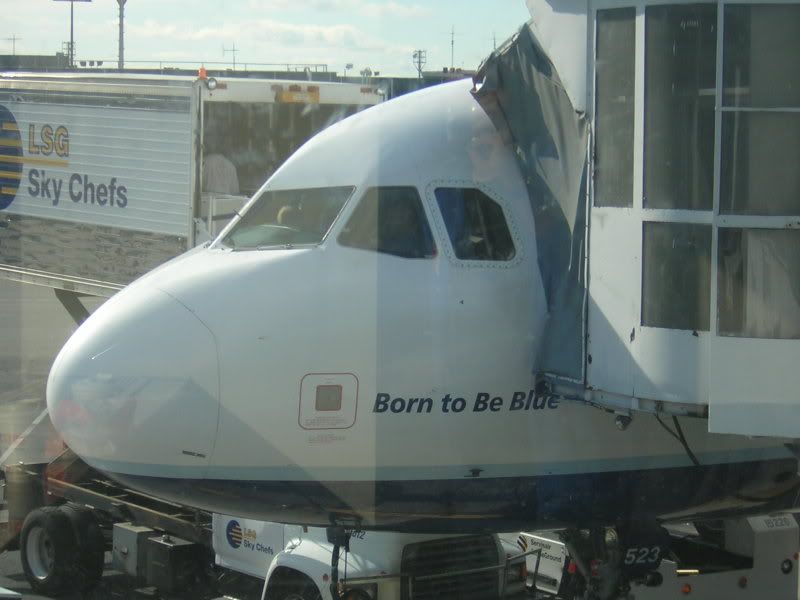 Boarding again was quick and well organized, and it did not take long for us to push-back and taxi to join this beautiful long line:
After about 20 min (not really a problem, as I was watching TV) and moving a little ahead in line, we were airborne.
Last view of NYC and the amazing Central Park:
FLL was rainy, but landing was smooth and with no problems at all. Again I was able to get a quick look of the FLL Terminal 1, but this time the Arrivals lounge. I thought it was great, very spacious and nicely done: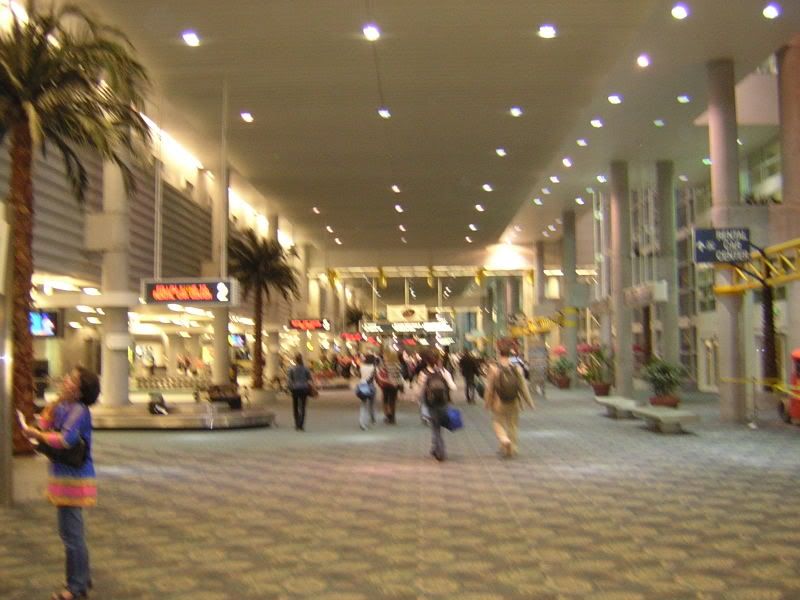 All in all it was a fantastic trip, and it all began with the great service that JetBlue provided. And New York.......wow. If you have never been to New York, let me say this: its unlike anything you have ever experienced. I mean, I read all about how it was plagued with crime, dirty, bad areas, and so on....but maybe, just maybe, Giulianni is a superhero. I walked around, at 1 AM, no problem at all. I thought the city was as clean as a big city can be... friendly people, did not walk into a bad street or anything like that....it looks like the clean up was fantastic. It made me even sadder to come back to Rio and see how bad, crime plagued, abandoned my home city looks and is. But, if you have never been to New York, do yourself a favor and GO! And if you can, I would greatly recommend using JetBlue. Great price, great service.
I hope you enjoy this long trip report. It was only my second, but I hope you enjoy it.
Thanks!