Hey Folks
As first, refer to my previous trip report:
JatAirways B737 BEG-CPH w/pics & Cockpit Visit
At the beginning, I have to say that I'm absolutely impressed with Copenhagen. It is wonderful city, full with attractive sightseeing places and a lots and lots of interesting locations to visit, from dinning out to crazy parties and clubbing. I've spent 7 days in the capital city of Denmark, and, among bad weather, had excellent memories. Good way to justify "Wonderful Copenhagen" title
Since you see that I liked what I saw, I've post few pics from Copenhagen just to illustrate this city to some of you who have had never being there, and to invite you to visit this city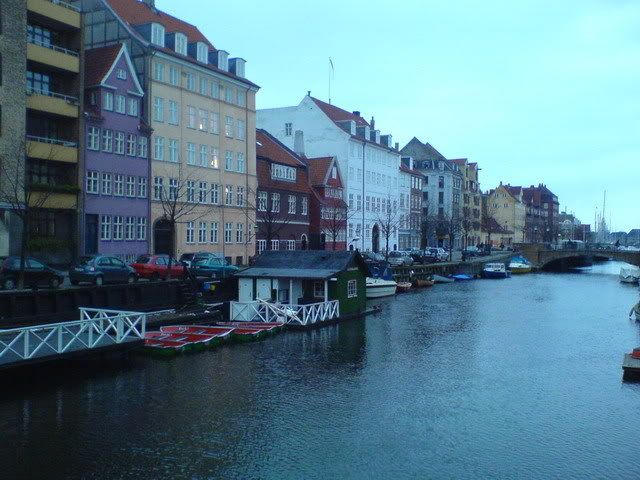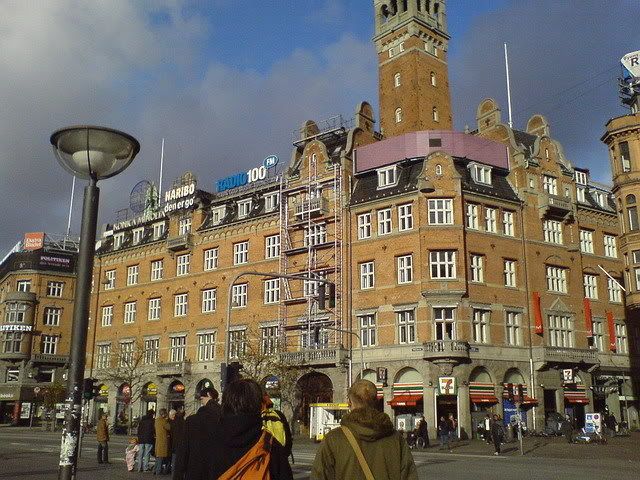 Eventually, the day of our departure came. I woke up around 7 a.m, went to the shower, quickly dressed and closed my already packed suitcase. Down to the lobby, checked out of the hotel, waited for my friends to finish the same formalities, and we took a short walk towards the Kobenhavn Central Rail Station. Around 08:05 we bought our train tickets and our train to Kastrup airport arrived in around 4 mins. At 08:15 we were on our way to the airport. The train passed through the valleys on the Island Brugge (at least I think that's the name of the Island were CPH is located
) and eventually we got to the airport Terminal 3, used for SAS and Star Alliance partners. Short view over to the information screen showed that our flight, JU 0380/1 to Stockholm and Belgrade is due to depart at 11:25 am, and that check-in is opened in Terminal 2. Again, long walk to the Terminal 2, luckily check in desks were located just on the very entrance to Terminal 2. For information, our check in desks were also allocated to Iran Air A310 flight to Tehran Mehrabad as well as Malev CRJ flight to Budapest Ferihegy, all three (and our flight to ARN and BEG) departing roughly in the same time.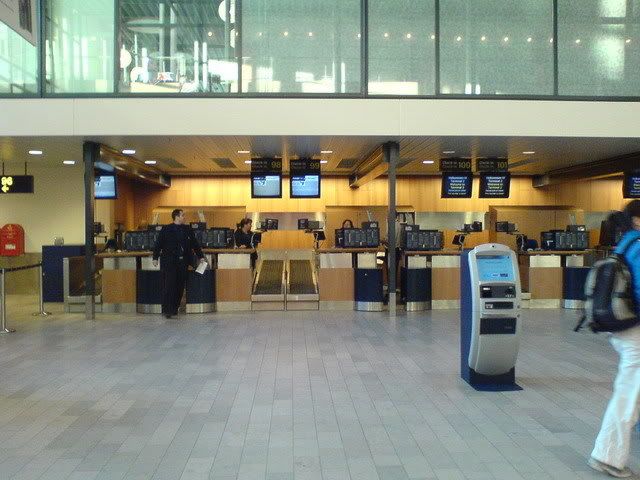 Flight: JU 0380/1
From: Belgrade (Nikola Tesla/Surcin) BEG/LYBE
To: Copenhagen (Kobenhavn/Kastrup) CPH/EKCH
Via: Stockholm (Arlanda) ARN/ESSA
Date: November, 19th 2006
Departure: 11H25
Arrival: 16H20
Equipment: Boeing B737-400 YU-AOS
Crew: Cpt. Tanaskovic, Cpt. Bubalo
Class: Economy (Y)
Seat: 09F
I went straight to the check in desk, which had no line at all, however there was a slight problem. Few days before we are about to fly back to Belgrade, JU changed the flight time and made a short stop in Stockholm, which meant we are about to fly with ARN originated pax from Belgrade, and then pick up passengers to BEG in Stockholm, and fly back home. As this happened, there was 4 different passenger lists, so the SAS Handling had to see which list is functional. After short time, we were called for check in from really nice lady. She was quite helpful, and she even called the Supervisor to explain the situation to us. Again, good way to go SAS
Soon, after short scan of my passport, as well as the ticket, I got two boarding coupons: one for CPH-ARN leg, and one for ARN-BEG leg, although we used only one of them
After check-in, we proceeded to the upper floor of the T2. Security guy in the bottom of the escalator asked us if we have any liquids in our hand baggage, we said we prepared it already: after short glimpse to the contents he let us go upstairs. What we saw was a huuugeee line at the security check-point. However, it seemed that the guys from the security are checking passengers of Tehran bound flight much more than other passengers.... I put my jacket to the scanner, as well as my mobile phone, laptop, and entire bag in separate boxes. It was a bit messy, however it went breeze less.
While in the transit area, we went to have some coffee and to wait for the flight to come. As CPH is silent airport, there are no announcements so you have to check the flight status yourself. While sitting in the cafe, I saw a lot of planes: Finnair Embraer 170 from HEL, LOT Embraer 170 bound for WAW, BA A319 from Heathrow, 4U A319 from STN, Air Baltic 737 to Vilnius, LH Retro A321 to Frankfurt, a lot of SAS MD80s etc ...
Eventually, our flight came on time from BEG, and the gate was C26, in Non Schengen transit area. After around 15 mins walk, we were in front of passport control counters. After short look at my passport, I went straight to the gate, which was nearby.
Around 15 mins before, DL 767 bound for Atlanta was pushed back. However, I don't have that exact photo, so I'll put a DL photo from the date we arrived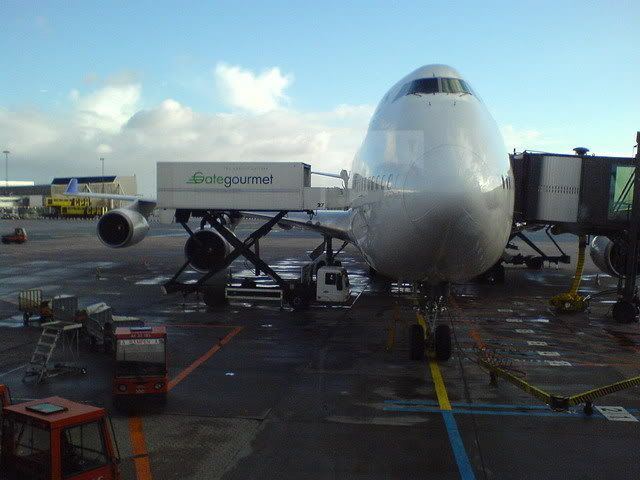 Gave my boarding pass as well as ticket coupon to the lady at the gate, she returned it to me and I was in the gate area. What I saw is that we are flying with Boeing B737-400 YU-AOS, one of two examples of the type in JU fleet. Previously it was flown by US Airways and still features it's interior (which was real crap, at least for me).
View Large
View Medium


Photo © Yasir Raja
Around 11H10 we were called to board the aircraft. Greeted by, well senior purser we entered almost full airplane with around 70% seats already taken by ARN bound passengers. After we took our seats, door soon closed and we were ready for pushback.
Our flight was supported with 6 flight attendants: two male and four female FAs. It was really interesting how fast they did the safety demo, as we were about to depart in less then 3 minutes after pushback
Anyway, we were pushed from stand C26, with engines start during pushback. The first, fabulous whine sound was heard from engine no. 2, next to me
While starting up, I saw KLM 737-900 landing from AMS, and Iceland Express MD-90 (really nice looking plane)
Also, one Snowflake MD-80 and few SAS MDs as well as Dash 8
Taxiing started around 11H30, and we departed from one of two parallel runways (the one which has the landing ban in direction of the terminal
)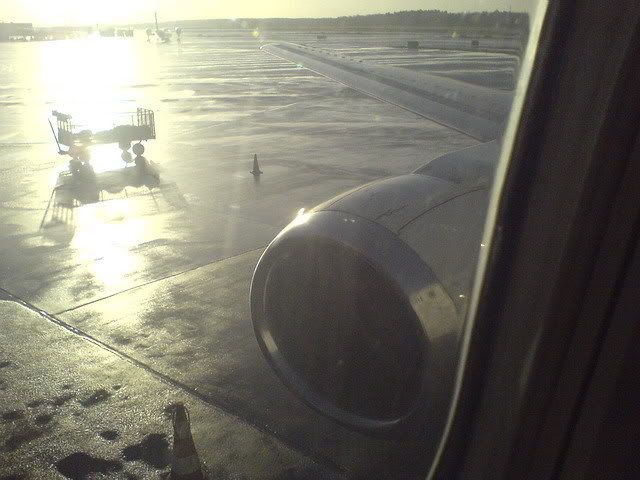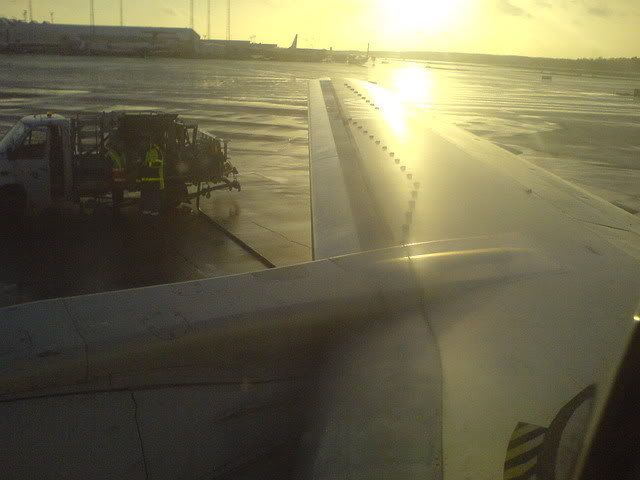 Captain did the rolling takeoff, and after a bit more then 15 s we lifted off like a rocket to the early afternoon skies
Followed with several turns, following a SID we were bound on a direct routing to Arlanda.
As captain announced on the PA system, our flight is about to take 50 mins, altitude on which we were at the time was 36000 ft. Also he gave us some other info about the temperature etc....
It was nothing interesting more on this very leg, no meal or drink service, maybe a bit of rough turbulence over Sweden, but hey, it is really nice when it is bumpy, isn't it?
Soon, we started really (and I mean really) steep descend with hard usage of speed brakes. Passing over Stockholm city, with beautiful views of this great city, we started to turn for our approach into Arlanda. All what we saw next was a layer of overcast clouds, followed with great forests around Stockholm. At around 12H15 we touched really gently, terra firma, with hard reversing thrust action. We even left the runway to the high speed exit with reversers still on
Interesting really
During our taxi to the Terminal 5 at ARN, we passed by several interesting birds: D-AIAN of Lufthansa, and my highlight of the day - 9M-MRD of Malaysia Airlines... Oh my god, it is sooo lovely
Chocks on, we were on stand, on ARN bound passengers started to dissembark. After that we had an 50 minutes in a plane, sitting on the gate, looking for the support staff around fueling, cleaning the aircraft, even talking to the capt. Tanaskovic who was the PIC on ARN-BEG leg.
Time quickly passed by and we were ready to depart to BEG. With safety demonstration, captain briefing and introduction to the passengers, our taxi took us among a lot of SAS 737s, FlyNordic MD-80s, Turkish TC-JGI B738 which was sitting next to us at the gate and Icelandair B757 TF-FIJ (winglets equipped).
At the runway, we made a rolling takeoff again and lifted off from ARN like a rocket
(always love Jat 737 takeoffs
) After short SID, we were soon above North Sea climbing to our cruising altitude (announced: FL370). Shortly after the "Fasten Seat Belt" signs were off, FAs started with first drink service: soft drinks + alcoholic beverages (you have to pay for them). Again, they came with meals: only snack - cheese and turkey sandwich, which was quite tasty if I may add, followed with drinks again + coffee. All in all, it was really good
As I was really exhausted, I fell asleep and woke up in the last rays of daylight while we already started our descend to Belgrade. Strongly overcast clouds with some broken here and there, and again steep descend for ILS approach to runway 12.... Around 16H15 we touched down, captain applied reversers and we left the runway on intersection D, taxiing towards gate C2. While taxiing, Alitalia Embraer 170 EI-DFK landed from Milano.... Chocks on, 16H22, and we were about to leave AOS which was about to depart to ZRH in a bit more then a hour.
After passport and customs, I was already on my way home. That's the end of the Copenhagen adventure. Hope you enjoyed
[Edited 2006-12-01 00:08:07]