This trip was kind of a spurr the moment idea, we didn't even have the tickets purchased until the Monday before. But TZ was offering a steal, and the routing was easy.
Here goes......
Danny picked me up around 4:15, and we headed off to MDW. The drive was very easy, hardly any traffic. We got to Midway about an hour before departure and had a small line at check-in which moved quickly, and ATA had extremely nice agents working this morning!
We cleared security, and were off to gate B25, where by this time they had made the final boarding call and we just walked up and got on the plane. Originally this route was scheduled for a 733, but we lucked out and they put a 752 this morning instead.
Flight: TZ 4224
Route: Chicago-Midway (MDW) - New York-LaGuardia (LGA)
Gate: B25
Seat: 1B, 1C
Lv: 6:15a - On Time
Ar: 9:12a - On Time
I don't remember the exact numbers of our flight, but we were on time. Departures from MDW were on 22L today. Boarding finished way early, TZ plays cabin music which is a nice touch. We pushed with 70 seats open.
We were no.1 in line for take off and we used maybe half of the runway. Climb out was smooth and we were off. Short while after departure the Flight Attendants started their beverage service, They offered snacks for sale with complimentary beverages. We bought biscoff cookies, and I had coffee and water to drink. Danny just had coffee.
We cruised up at FL390, and shortly after they finished cabin service, our descent started. Flying time was 1 hour, 20 minutes.. roughly.
Sitting in the bulkhead was very nice! Granted we heard the FAs talking the entire flight, but that's okay becuase eventually we talked to them anyway.
NYC: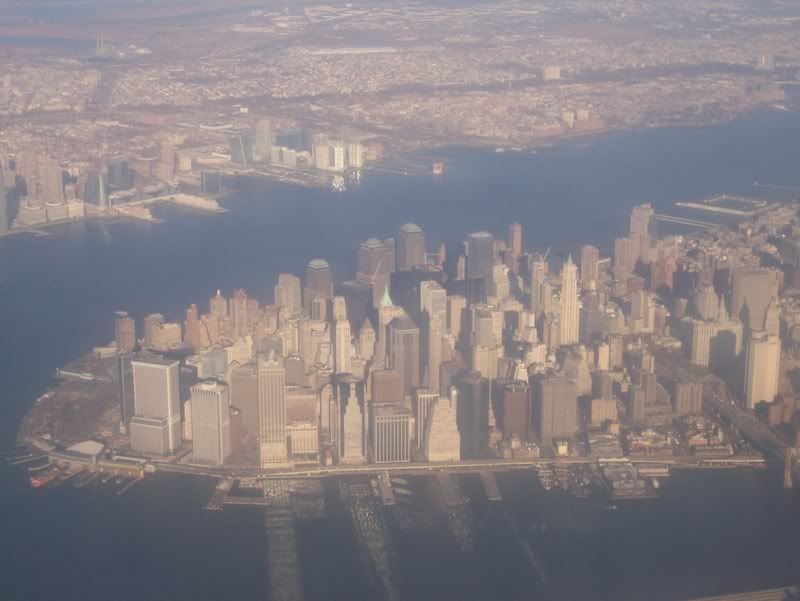 LGA: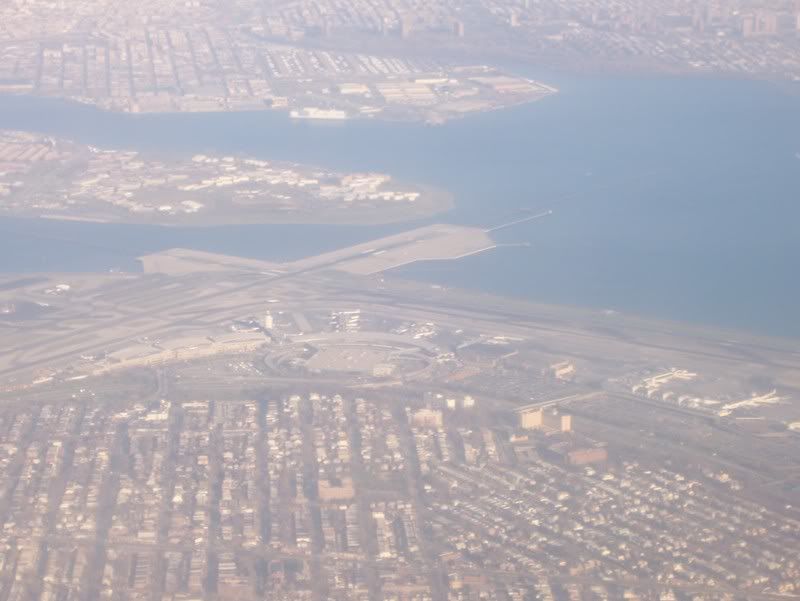 The FAs collected the trash, and we flew north of NY and back down to 22. It was funny to see the reaction of our landing. Right before touchdown we both were waiting to feel it, and all we noticed was just a rocking back and forth feeling,..... wait for it, and then the fronts slammed down and we were there. We never even felt the main gear touch! Nice job.. Made a quick taxi to B7 and were off.
After we got off the flight, we took a cab into Rockefeller Center:
Me by the tree: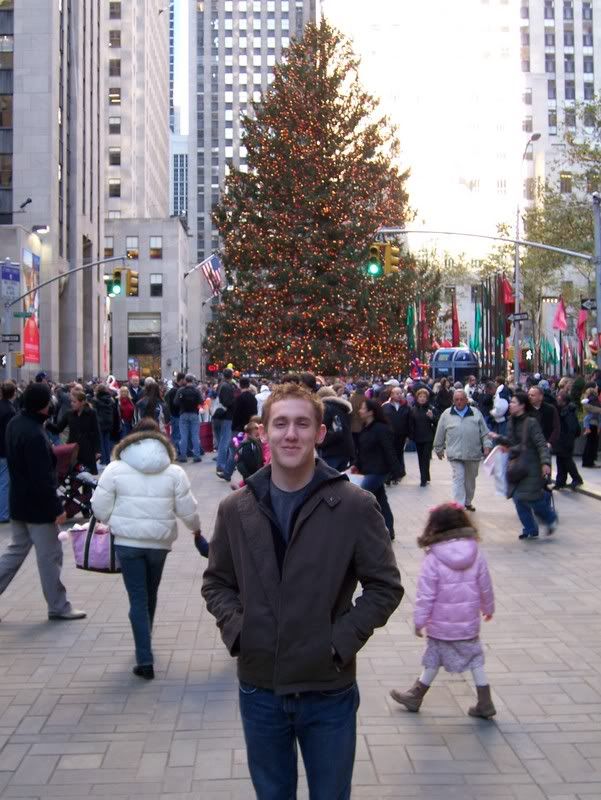 Empire State Building: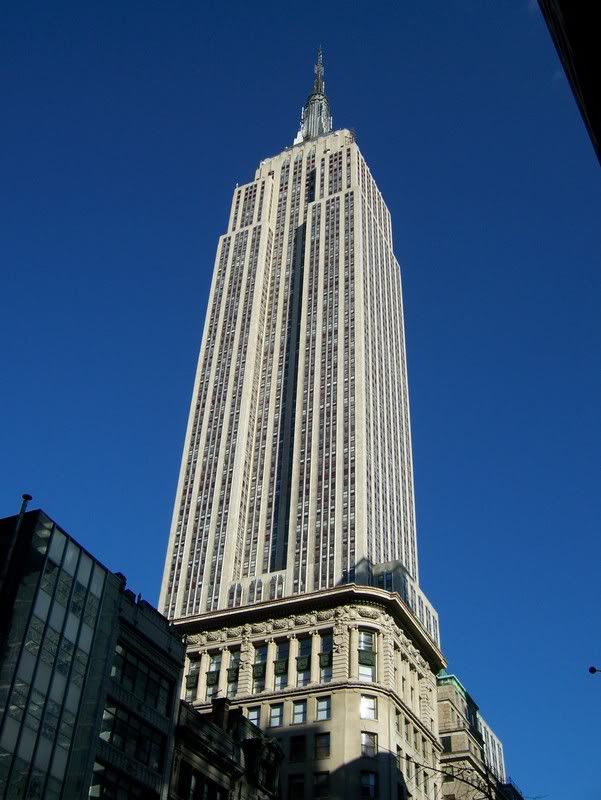 Then, we walked 5th ave., went to CompUSA ... and headed to times square for lunch at the Hard Rock Cafe.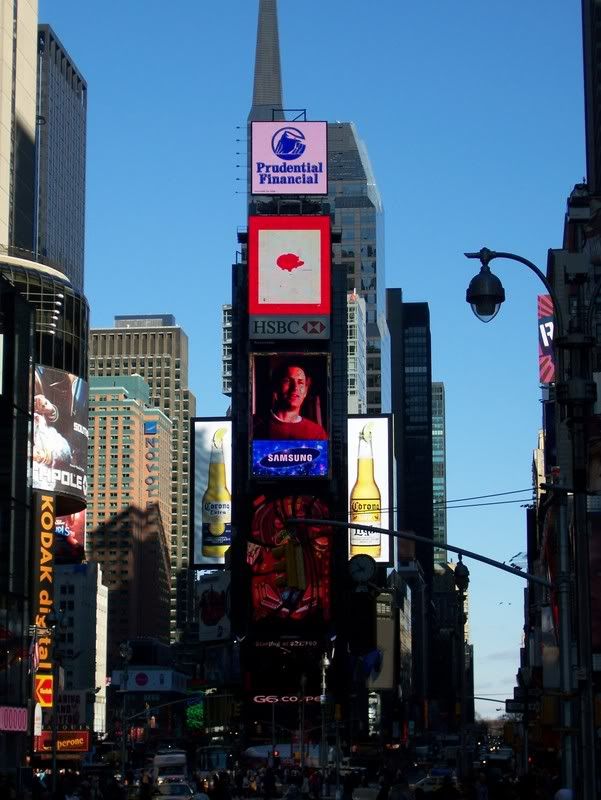 After lunch, we headed down to Ground Zero, which was actually a pretty upsetting thing to see. But if you do venture to NYC, it's something that needs to be seen: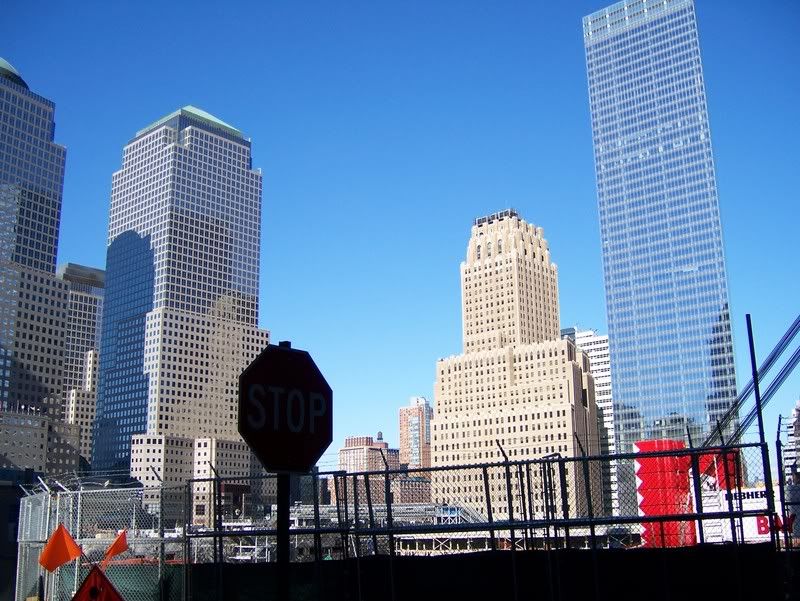 After seeing the memorial, and visiting the museum, we took the subway back to Central Park:
Me again! [danny is a baby and didn't send me any pics of himself that I took to include]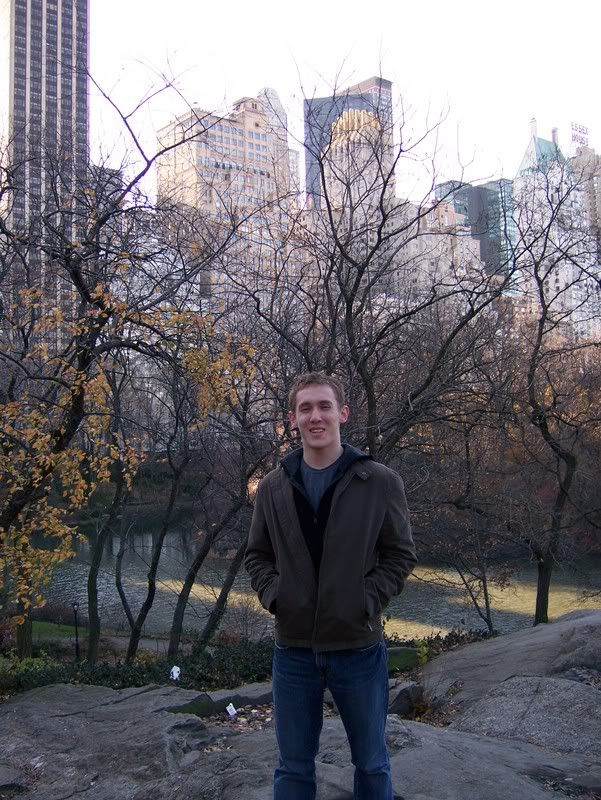 Subway station sporting Delta attire: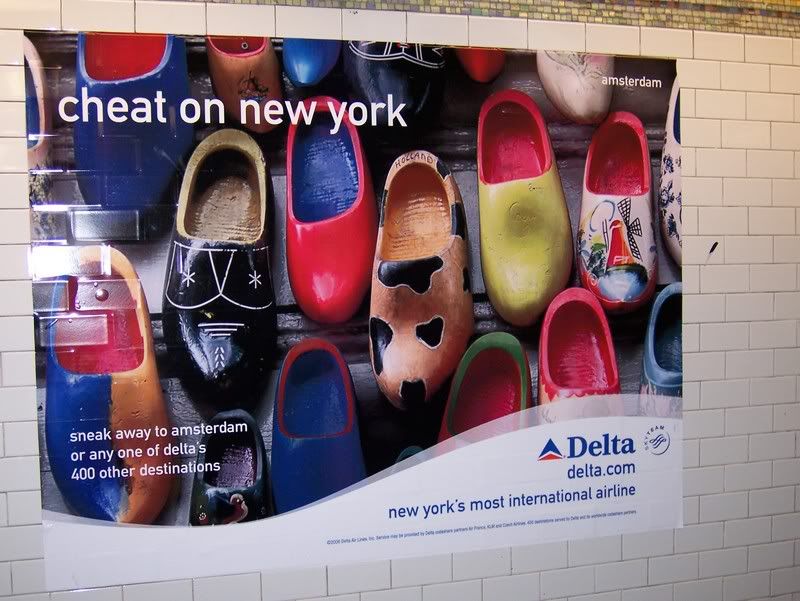 I love NY, airline ads everywhere.
We ventured around a little while longer, but sadly was time to leave NY. We caught a cab and were back to LGA in a few mins.
Check In was easy, and quick. Security took a few minutes, but oh well! We went to our gate where a TZ 738 was off to HOU. This was the most annoying part of the trip, apparently one person decided not to show up for that flight.. so they made 10 final calls for him. Danny about popped, it was really annoying though... eventually after he still didn't show up they pushed back, and our 733 arrived.
Flight: TZ 4209
Route: New York-LaGuardia (LGA)- Chicago-Midway (MDW)
Gate: B7
Seat: 19E, 19F
Lv: 4:30p - Late, thanks to Jose
Ar: 6:something -Late
Flight home was uneventful. The 733 had very nice seats, but I think it could have used some new lights in the interior. I slept most of the way, woke up for a few minutes over CLE, and we flew right over our city on approach into MDW. Landed on 22L, very heavy reverse and braking. It wasn't really necessary........ we pulled off the runway with more than half of it left.
Taxied up to gate B26, and were back.
Ride home was quick, and we both crashed. But the exhaustion was totally worth the trip, and I can't wait to go back in Feb! Loved New York, it's a great city. ATA is an easy airline, and they take good care of you. Hopefully they can make a comeback.
Thanks for reading!
-Travis