Hey,
I just got back from Munich and Innsbruck and thought I'd share with you my thoughts from this trip.
Well just a week ago, the weekend of the 9th me and a friend decided to do a quick spotting trip to MUC and INN, after seeing the excellent weather on the weekend of the 16th.
So I called LH Sen line and booked myself on a award ticket to MUC on the 14th and back on the 17th.
I will only post the outbound because on the flight back I was tired and just slept troughout the whole flight.
So I decided to take the afternoon flight on the 14th, Going to be a 747-400, booked myself a seat - 5K.
Info:
Flight Number: LH687
Departure/Time: TLV / 16:54
Arrival/Time: FRA / 19:50
Seat: 5K
Date: 14.12.2006
Type/Reg: Boeing 747-430M / D-ABTC
Loads: F - 50% / C - 90% / Y - ?
I decided to go out a little bit earlier because my buddy flew with Alitalia and his flight left almost an hour before mine so we could hang out in the duty free a bit and plan our trip a little bit more.
I left for the airport at around 14:00 and arrived at 14:25, went right to security and to checkin, The security agent that handled the Business/First class line just left, I really got pissed that she simply goes off like that, I then called the supervisor to pass me on after waiting for 7-9 min.
Checkin was fast, I actually wanted to change seats to seat 24A or 24K because I knew that no one was sitting there but it was reserved for the crew... Kinda odd!
After getting my boarding cards I went upstaires and went through the 2nd security and passport control and at arond 15:15 I met my friend in the duty free. I went to the lounge to put my things and I went to plan the trip with him, we ended up watching the aircrafts, dang :-P. He then left for his flight and I went back to the lounge finding it even more crowded (bah!), but I only had around 15-20 min before boarding was commenced so it passed quickly. I then left the lounge for the plane, not alot of the people in the queue for boarding, I boarded immediatly, found my seat and just relaxed.
We were offered the normal pre-departure drinks, so I drank some orange juice.
We pushed back and ended up taking off from runway 30, I actually wanted us to take off on 26, wanted to take some pics!
Some pics of the cabin -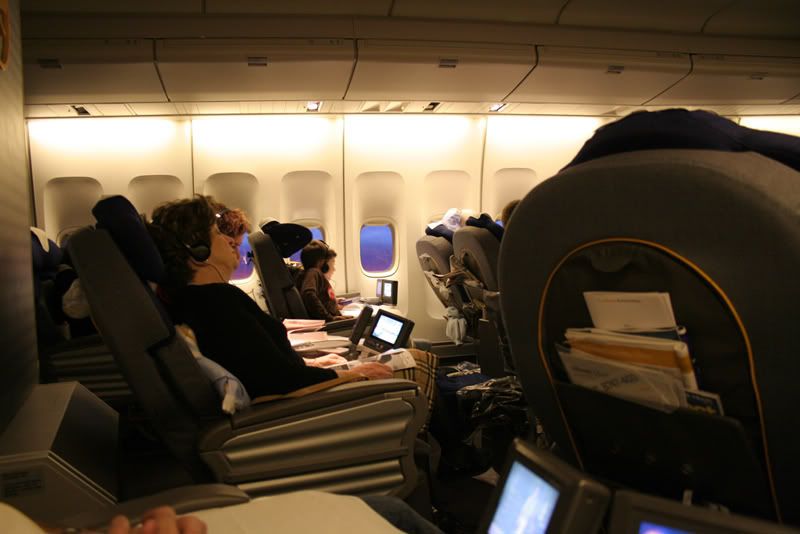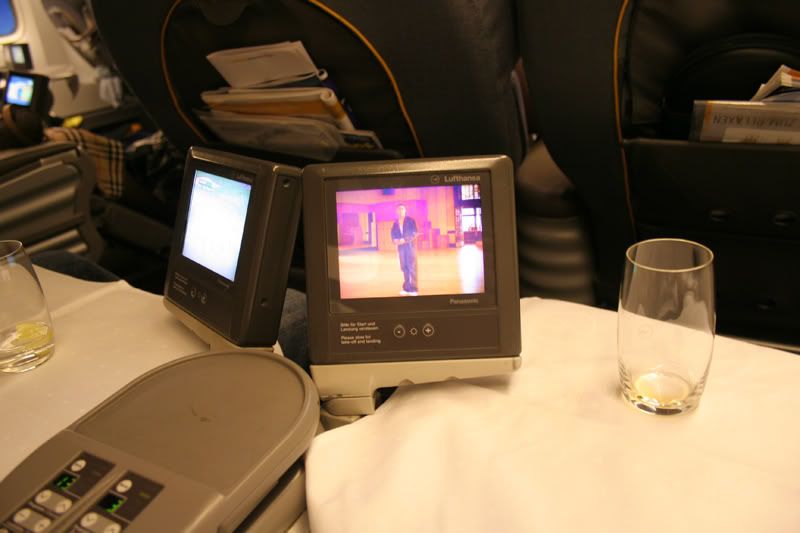 10 min after take off the seat belt sign was off, and service began. I was offered a hot towel and some more drinks. After a few minuts the film started, there were some boring films, don't even remember what was on, there was only one "interesting" film - Step Up, I ended up watching this movie.
After 30 min, The crew started serving lunch.
Here's a scan of the menu of this flight -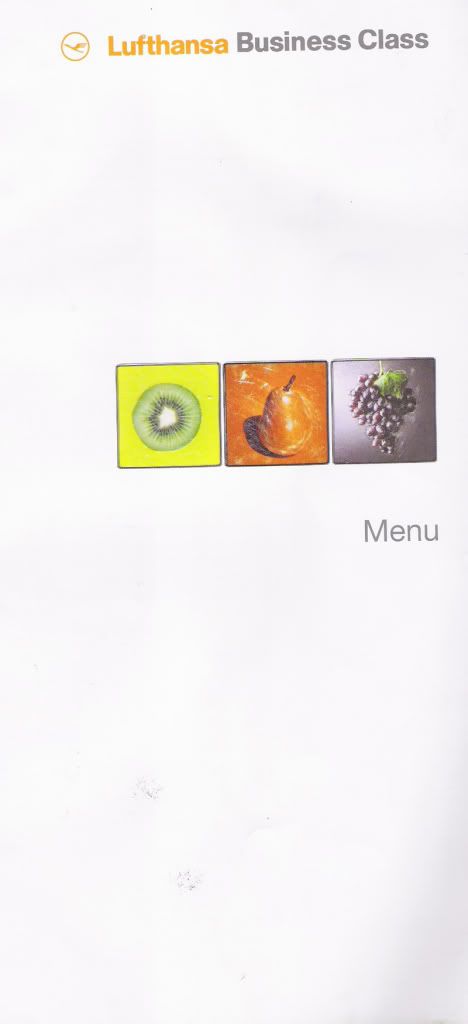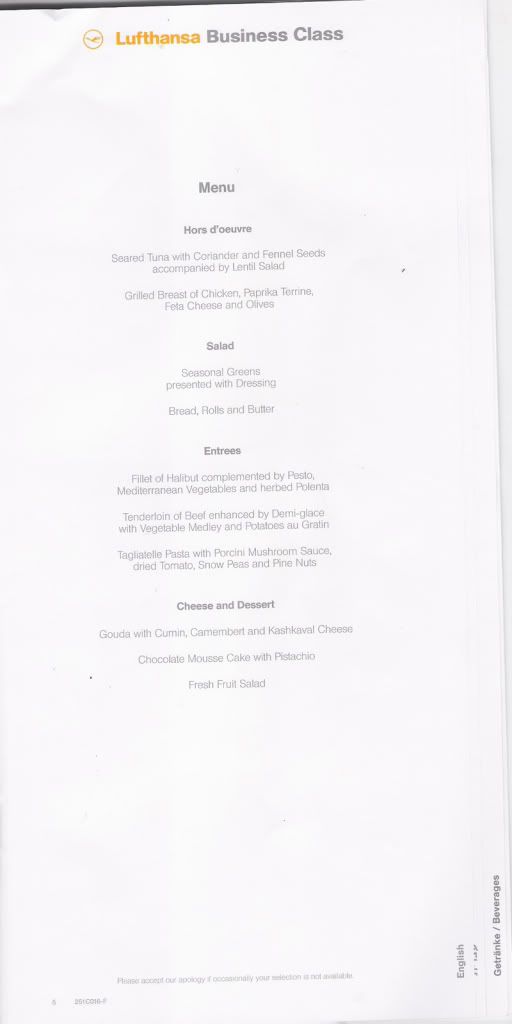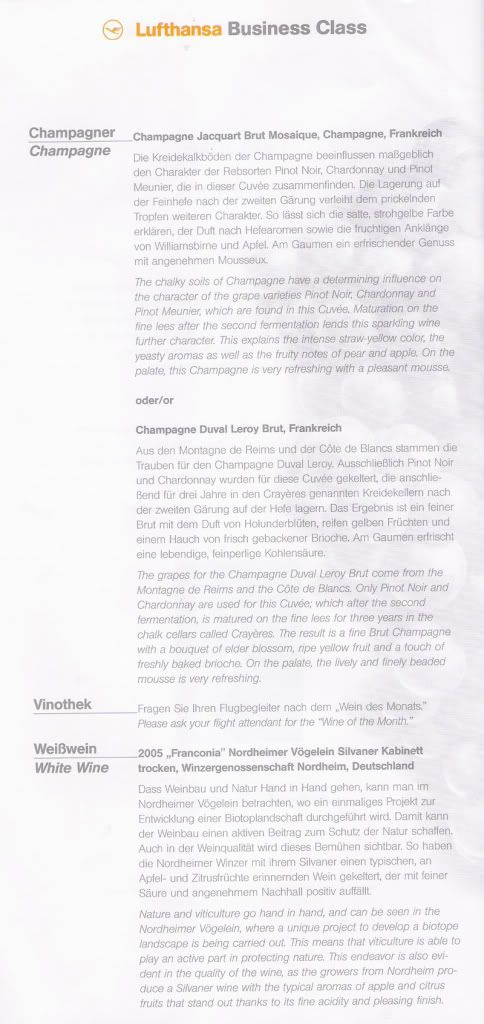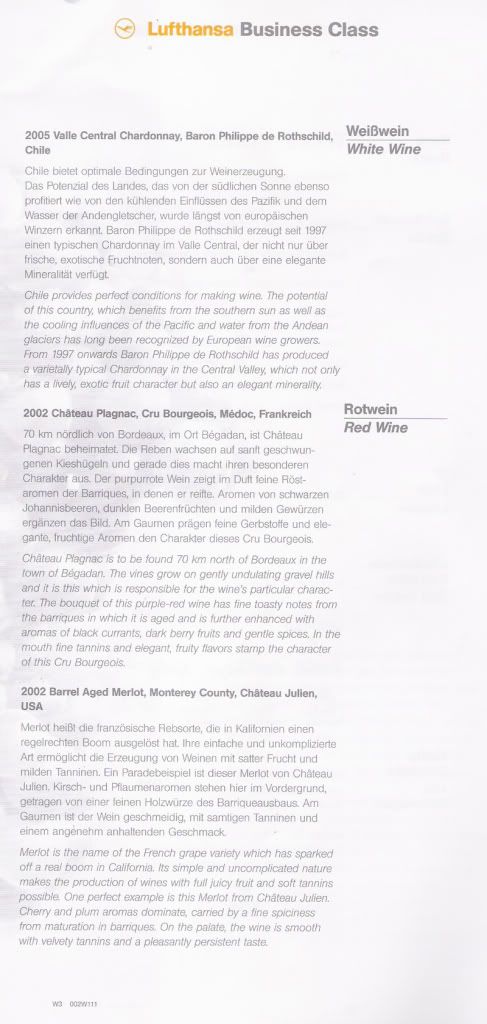 For starter I took the chicken with Olives and feta cheese, and it was superb, really enjoyed it! A picture of the starter -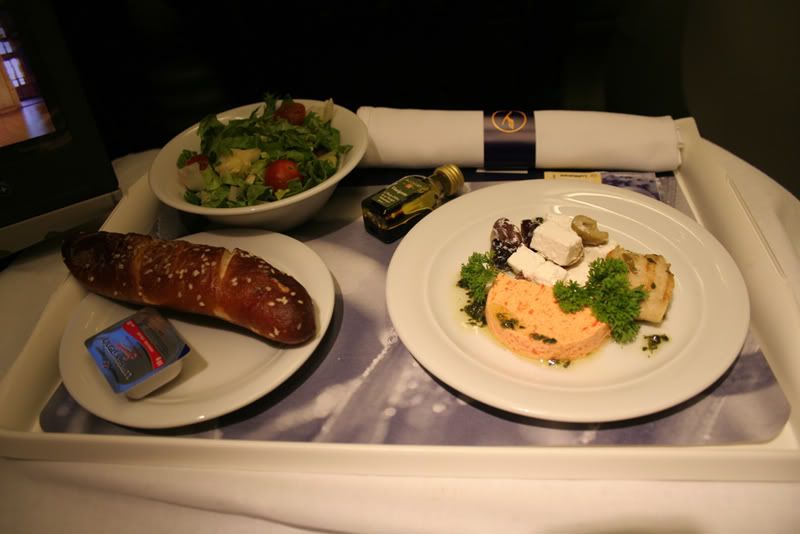 For the main dish I decided to take the Beef with the Creamed potatos and vegtebales -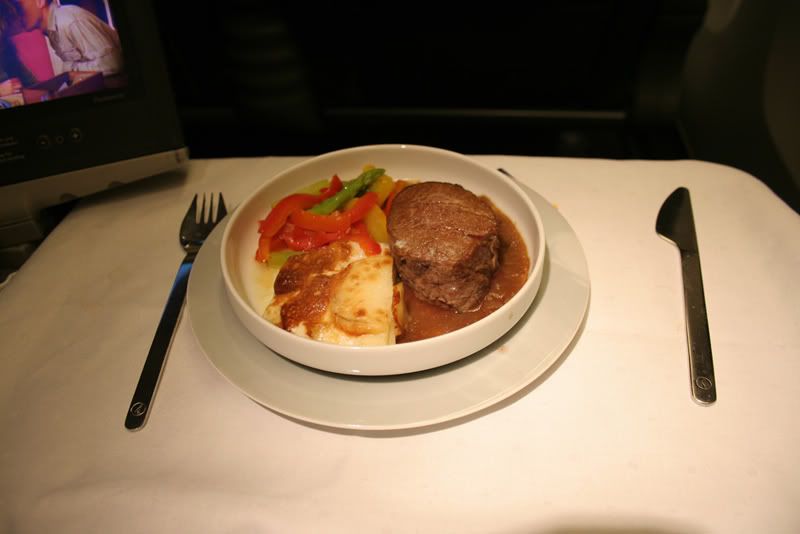 And for desert, just a fresh fruit salad, which was great (can't be bad aye :-P).
The crew really did a great job on this flight, kept refilling our drinks, always wanted to know if everything was alright, A++!
Meal service was over, and the rest of the flight was uneventful!
We started our decent and had a smooth landing in Frankfurt. We parked at the gate and I thanked the crew for a great flight.
I then continued to the A gates for my flight to MUC, after going past all the security (damn security!) I reached the lounge, I just surfed the net there for a hour, watched CNN and then went to the gate.
Info:
Flight Number: LH986
Departure/Time: TLV / 21:50
Arrival/Time: FRA / 22:30
Seat: 5F
Date: 14.12.2006
Type/Reg: Airbus A320 / D-AIQA
Loads: C - 50% / Y - ?
I boarded the plane, went to my seat and took some pics of the cabin. I must say I really like the new Recaro seats, they're very nice, way better then the old lether seats!
A pic from my seat -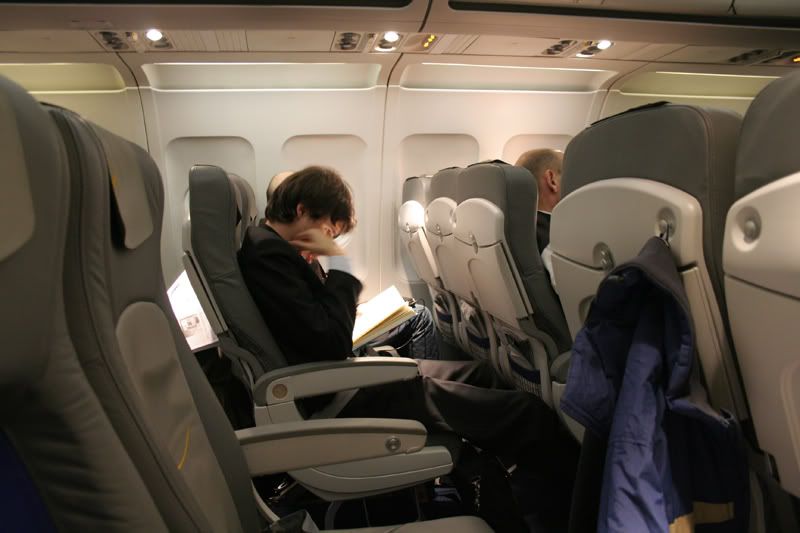 We were scheduled for 22:00, but we left 15 min earlier! We pushed back at 21:45 and departed at 21:50 from Runway 18.
Right after departure we were offered some towels and some drinks, and food, Salmon, potatos and a Carmel 'Yoplait' (similar). I didn't really eat anything, I was full from the flight to Frankfurt.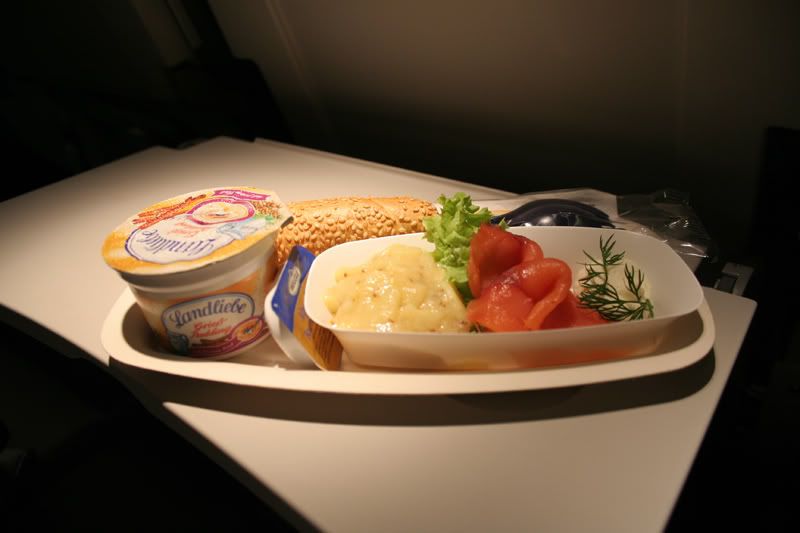 The flight was VERY short, we started our decent quickly and landed at 22:30, 30 min before schedule, I deboarded and went to collect my luggage, then met my buddy which arrived from Rome and we rented a car for the trip.
Overall - Fantastic flights, really enjoyed LH flights, as usual, great meals, great service, everything was great.
Hope you've enjoyed the trip report, Next one will be a flight to ZRH & AMS.
Thanks,
Royi