Hey guys, this trip report is the 3rd part from the previous:
From Caracas To Vail: Pt. 1 CCS-MIA (pics+vids!)
(by
797
Dec 19 2006 in Trip Reports)
From Caracas To Vail: Pt. 2 FLL-DFW (pics+vids!)
(by
797
Jan 4 2007 in Trip Reports)
Part 3:
(last)
Flight 3
American Airlines Flight 2205
Boeing 757-200
N619AA
Scheduled Departure: 15.20
Departure: 16.00
Arrival: 17.53 (EGE time)
Finally, inside the neat 757 meant to take us to Vail, we sat back and relaxed. The flight seemed to be pretty full from people mostly coming from different connections.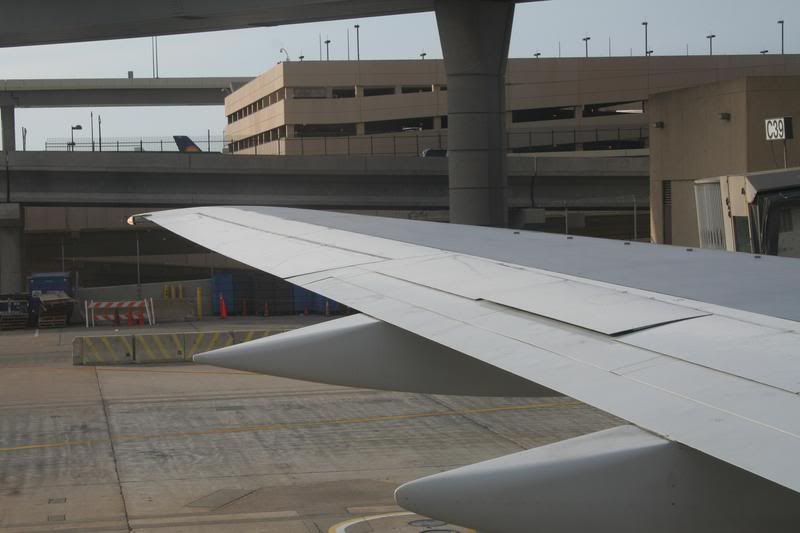 We waited at the Gate for some 20 minutes and pushed back at 15.50, about 20 minutes behind schedule.
After the push back, the FAs announced that the total flight time would be 1h59m and flying at an altitude of 36.000ft. After that, I took some pictures out of my window at DFW:
Later, we arrived to the runway and without holding, performed a pretty soft take-off:
Some pictures after our Take-off:
Then, we climbed to FL360 and enjoyed the flight where 'CBS Eye on American' was showed and some beverages and snacks were given by this funny male flight attendant who had such big arms that had to fold his sleeves almost all the way up. He looked like a Johnny Bravo Flight Attendant
.Obviously I did not take a picture of him!
The flight was very enjoyable. We suddenly started to fly over loads of snow and, inside Colorado State, got to catch DEN!
Right after that shoot, I got to take some nice pictures of the ground difference from the flat to the rocky:
After that cool sight, the captain announced our descent towards Eagle at 17.28. I got some nice pictures from the event: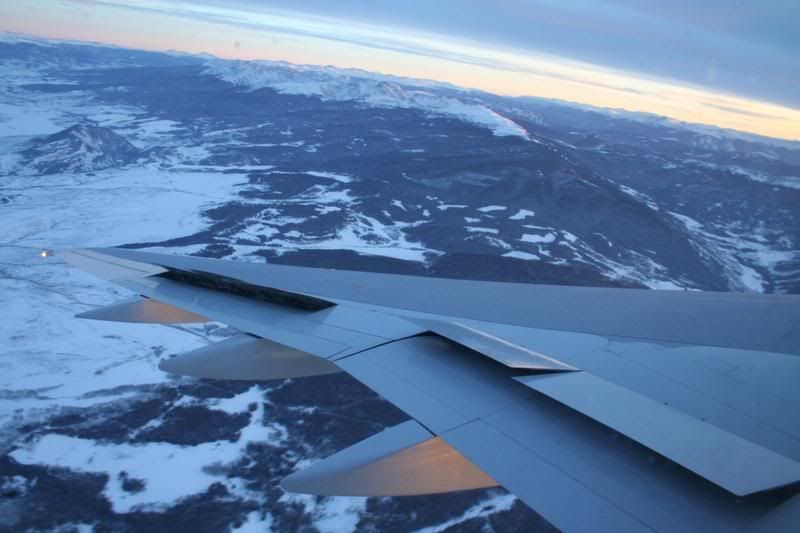 Then I got to enjoy the best approach I have ever been on. Flaps were deployed at 14.000ft flying over snowy mountains.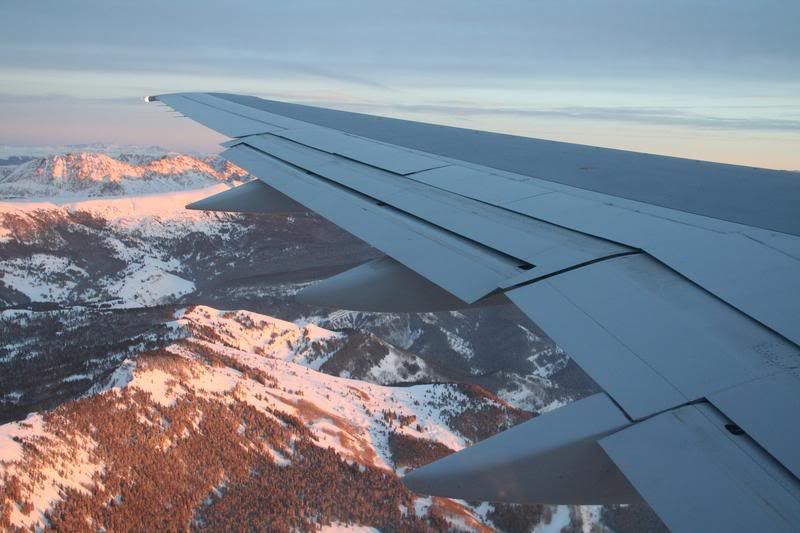 There you can see some ski slopes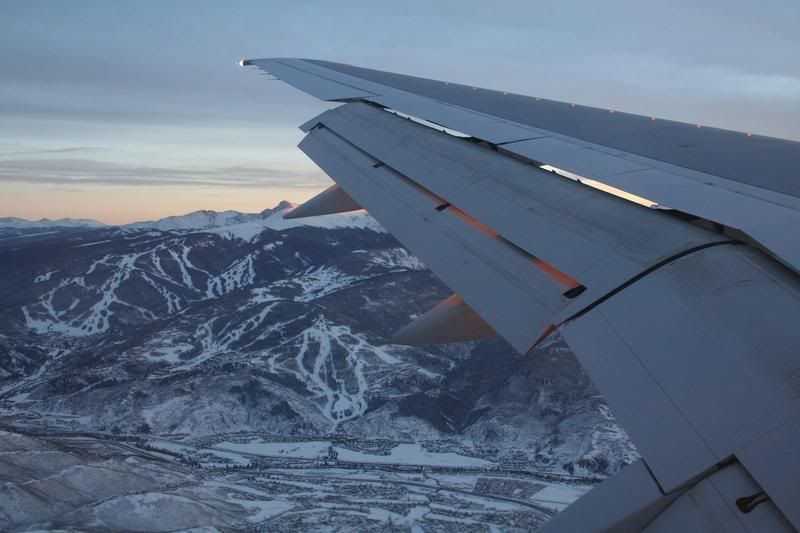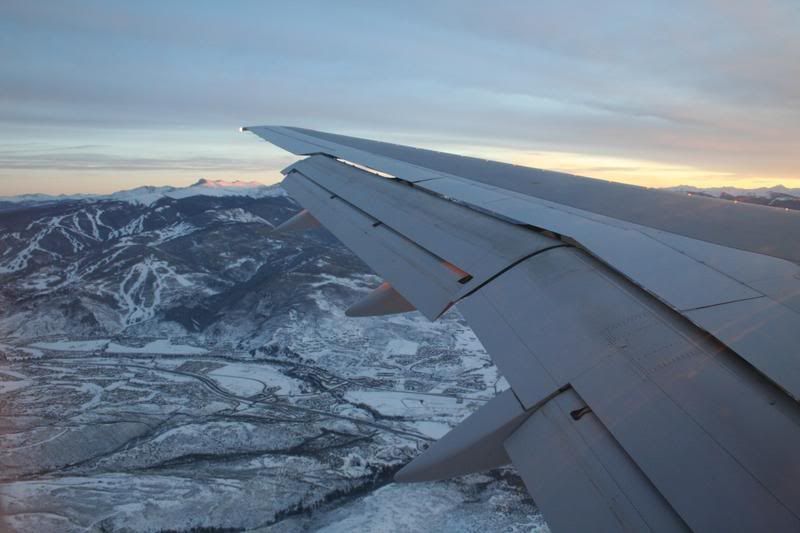 Then, I recorded the approach and landing:
Approach:
Landing:
As you can see, we made an amazing landing and a powerful stop at 17.53.
What an experience… This landing is unique and the place is just stunning.
I got to take this picture after we exit the runway: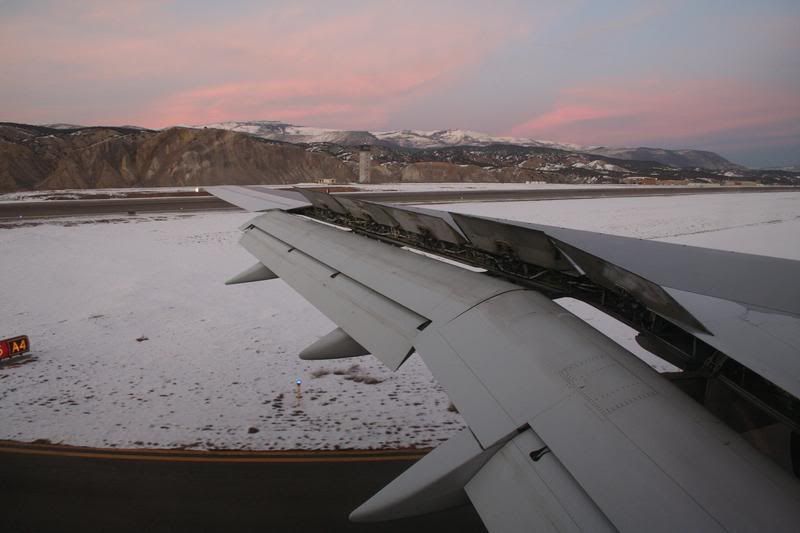 After the airplane parked, we deplaned by the rear door: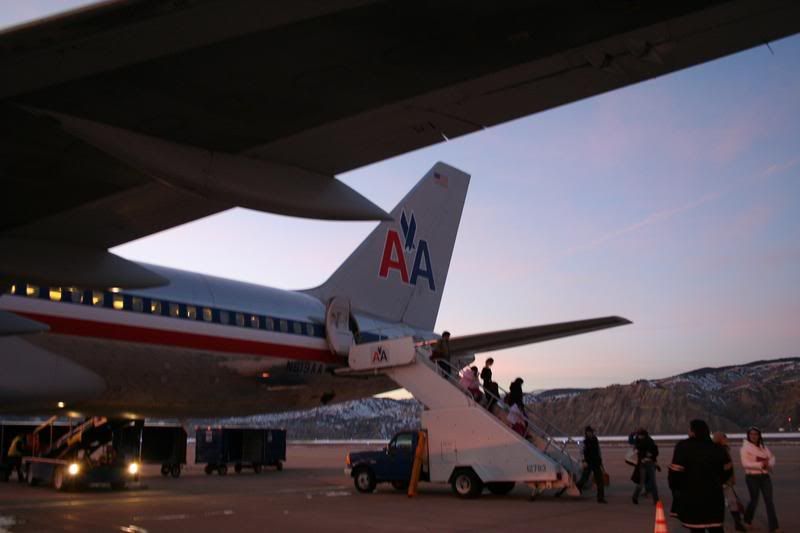 …and, there's a picture of me frozen with the skinny 757 in my back!
Our flying journey was over. Even though we rushed a bit, the experience was pretty nice and all that run would have its price paid! We're at Vail! Wohoo!
Our days at Beaver Creek were too good to be true. We spent a whole week there skiing and sightseeing. Weather was beautiful; it snowed the first two days and then, had blue skies and soft snow.
Vail is recommended for aviation freaks (like me). I went on my birthday to the airport to spot some landings and spent an amazing time. Got to see 6 757s passing over my head
and cached a couple take-offs. That place is paradise!
Conclusions:


FLL:
- FLL is a NIGHTMARE on rush days. I thought MIA was horrible, but now that I have tried both on tough days, I choose MIA with my eyes closed.
- FLL has the big problem that is too small, the ticketing place is too tight for the screening machines to be there, and it has way too many passengers and flights to handle.
- FLL's staff is horrible (not the airlines'). They seem to be from a French island because they all speak French between them and don't speak fluent English; they're not nice to people and don't do a good job.
- The F Gate Area needs some changes. Too old and obsolete.


American Airlines:
- At FLL, the staff wasn't as good as expected. I fly AA very often and I can surely say that the staff at CCS and MIA is much more likable than the ones I found at FLL.
- The FLL-DFW flight wasn't as good as expected. After that flight I can say with property that AA domestic is the dark face of AA international. No food served and angry FAs. This flight 4/10
- The DFW-EGE flight was pretty good. It cleaned the image of the previous flight. The FAs were all nice and made pax feel more comfortable. They served drinks and snacks with a smile on their face and were eager to do their job well. 7/10 for this flight.


EGE
- Beautiful airport. Owns one of the best approaches on the planet and the waiting areas have a nice sight of the tarmac. 10/10 for staff and infrastructure.

Guys I really hope you liked all of this report. I enjoyed writing it as much as what I lived. If you have any questions please don't hesitate to ask me, I'll be very happy to answer them all!
Thanks for reading!
Enrique.