In an effort to escape the cold and snow to Cleveland, Ohio, I decided to spend a few weeks on my favorite continent, South America. I traveled with friends from Brazil to Uruguay to Argentina and back to Brazil. The highlight of this trip was a five-day stay in Punta del Este, Uruguay; it it Latin America's most stylish resort... really the St. Tropez of Buenos Aires and Sao Paulo.
However, all good things must come to an end, and it was time to take PLUNA to Buenos Aires Aeroparque. The pain of leaving Punta was eased by flying on a vintage Boeing 737-200 of PLUNA, Uruguay's national airline.
This report will mainly consist of photos since there is not much to say about a 50-minute flight. I wanted to post this flight since I could not find a Punta (PDP) or a PLUNA (PU) flight in the database.
January 4, 2007
PU 117
PDP - AEP
Boeing 737-200
CX-BOO
Lv. 1215 (1220)
Ar. 1200 (1215)
Price with tax: US$117 in Y Class
We arrived at PDP only 45 mintues before departure, and we were able to check in without delay.
The airport.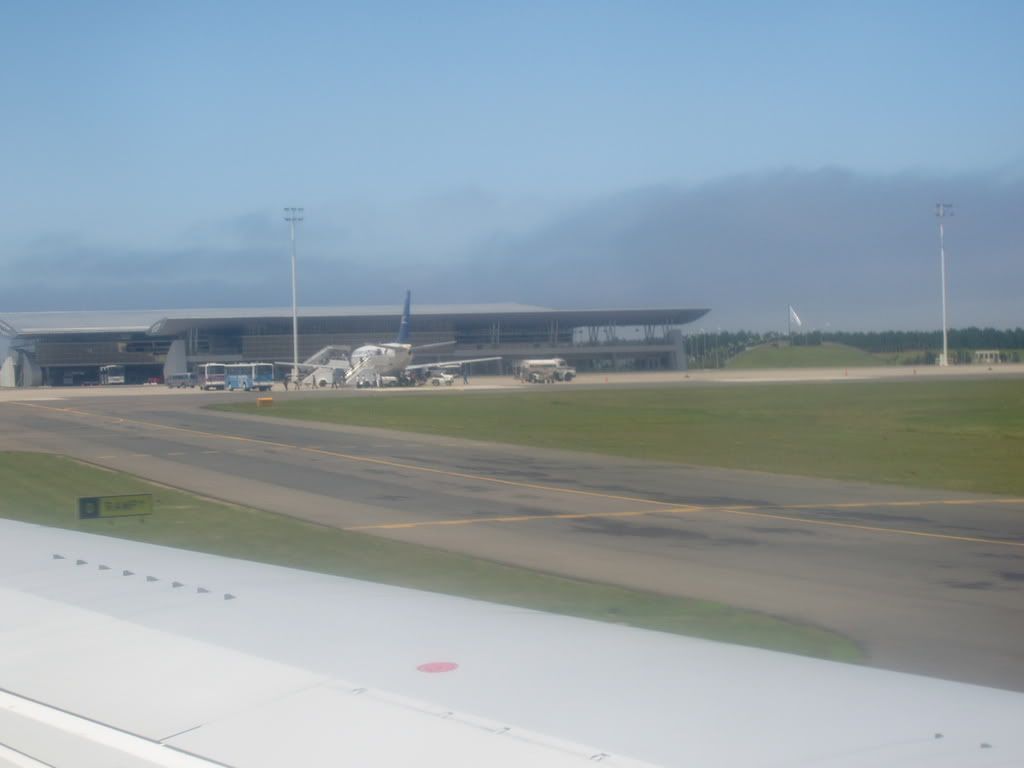 The check-in area.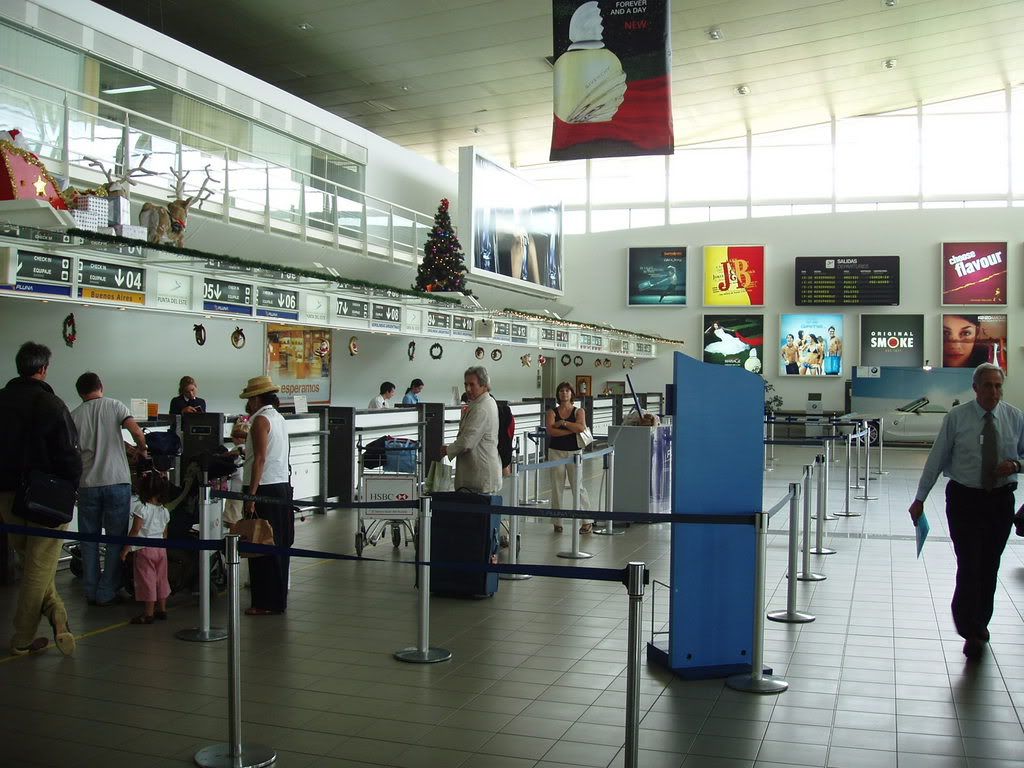 My boarding pass...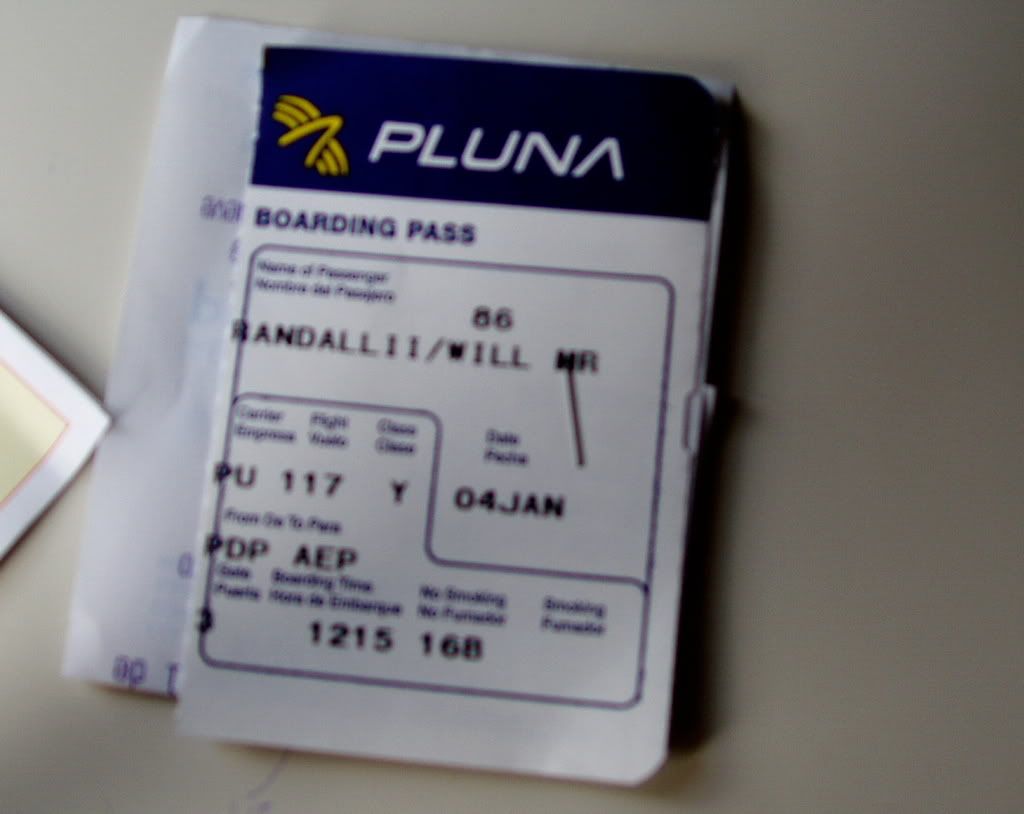 We had to pay a US$25 departure tax for flights to Argentina.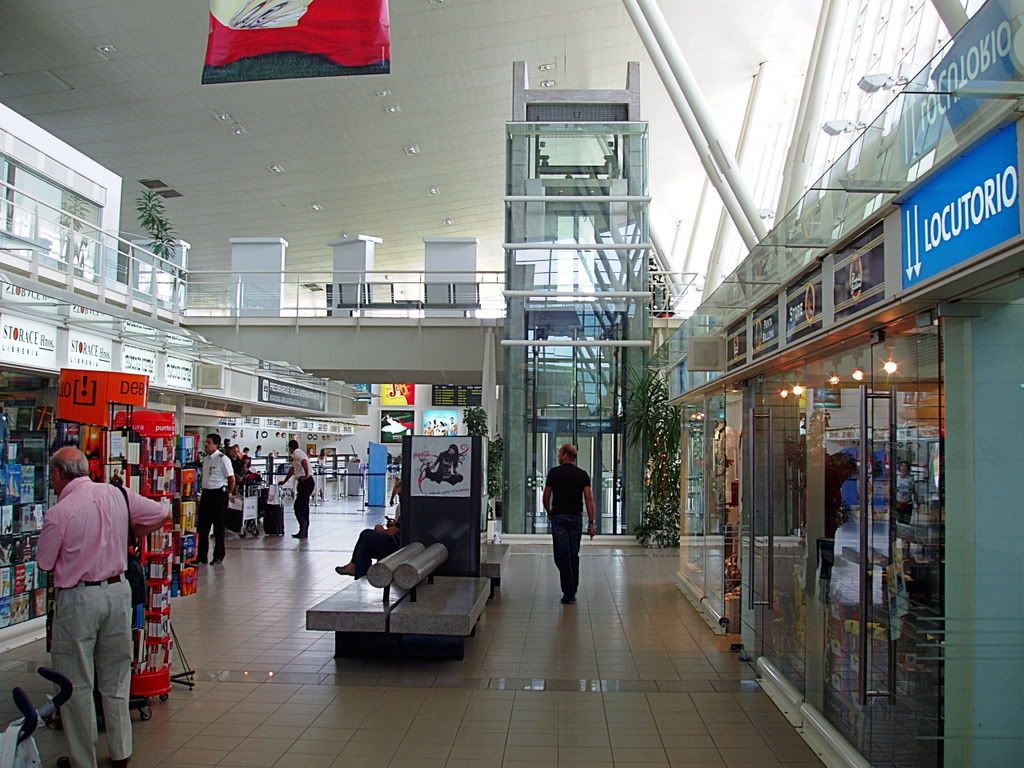 Then we proceeded to Immigration.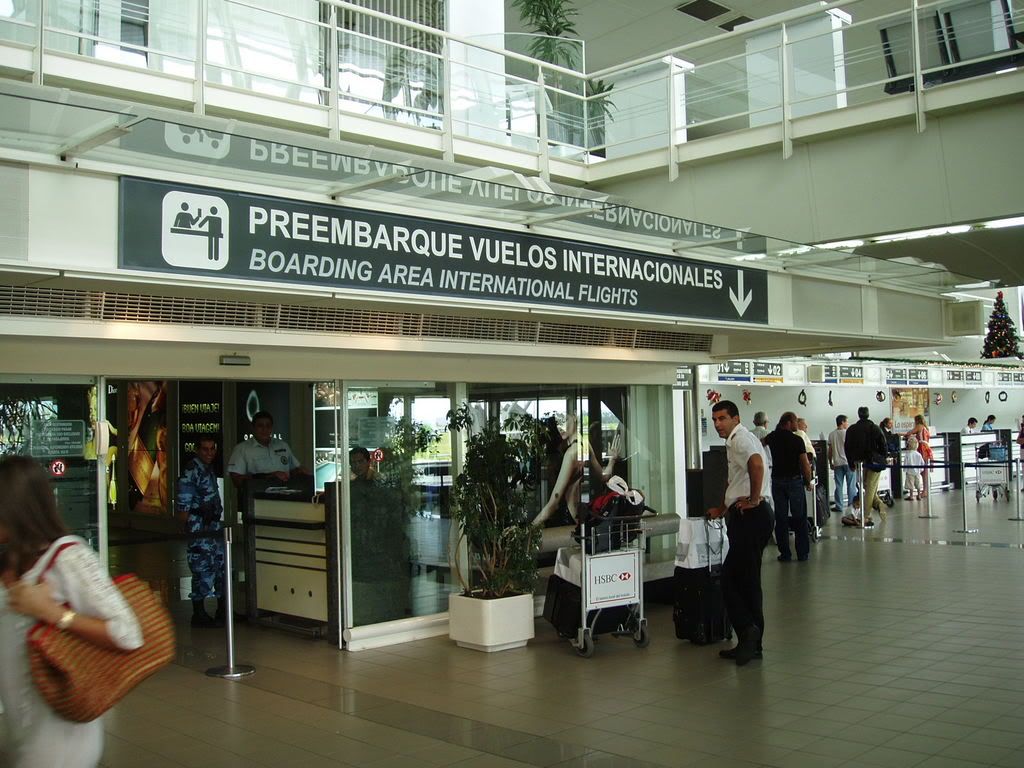 To access the departure lounge, one had to pass through a duty free store in which the prices were comparable to Saks stores in the United States. We did get another copy of the all important "Verano" magazine, a glossy combination of 'People' and 'Town and Country' for the Punta set.
We proceeded directly to Gate 3 for boarding, at which a bus awaited us to take us to the plane.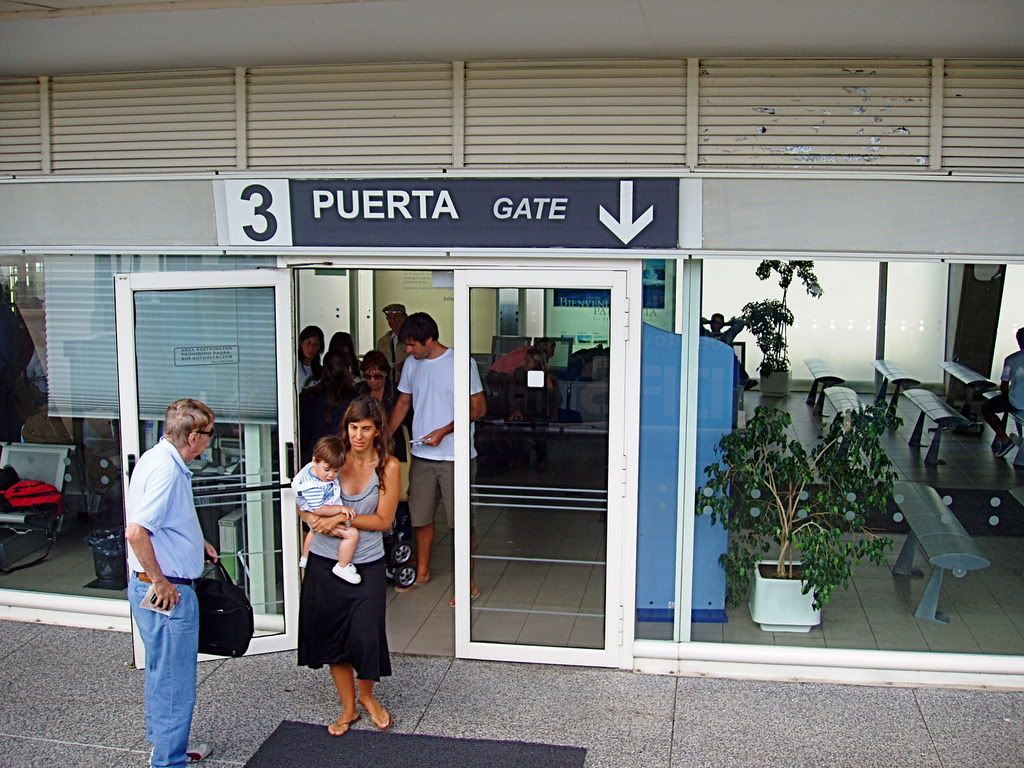 The B 732.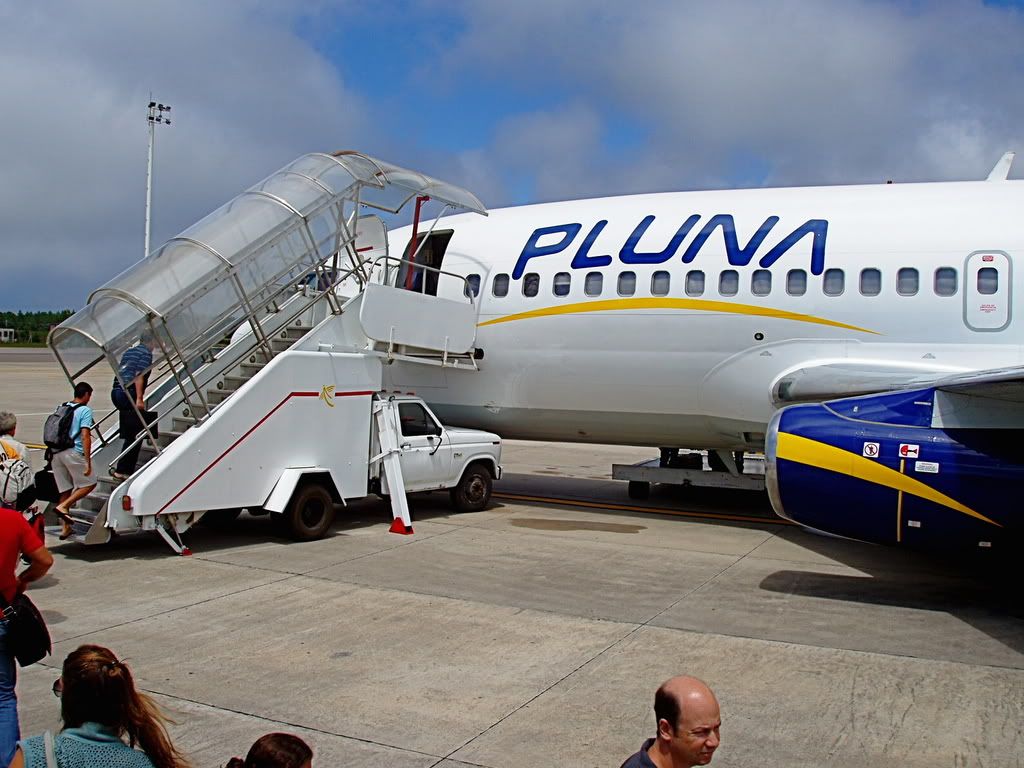 The rear entrance to the B 732.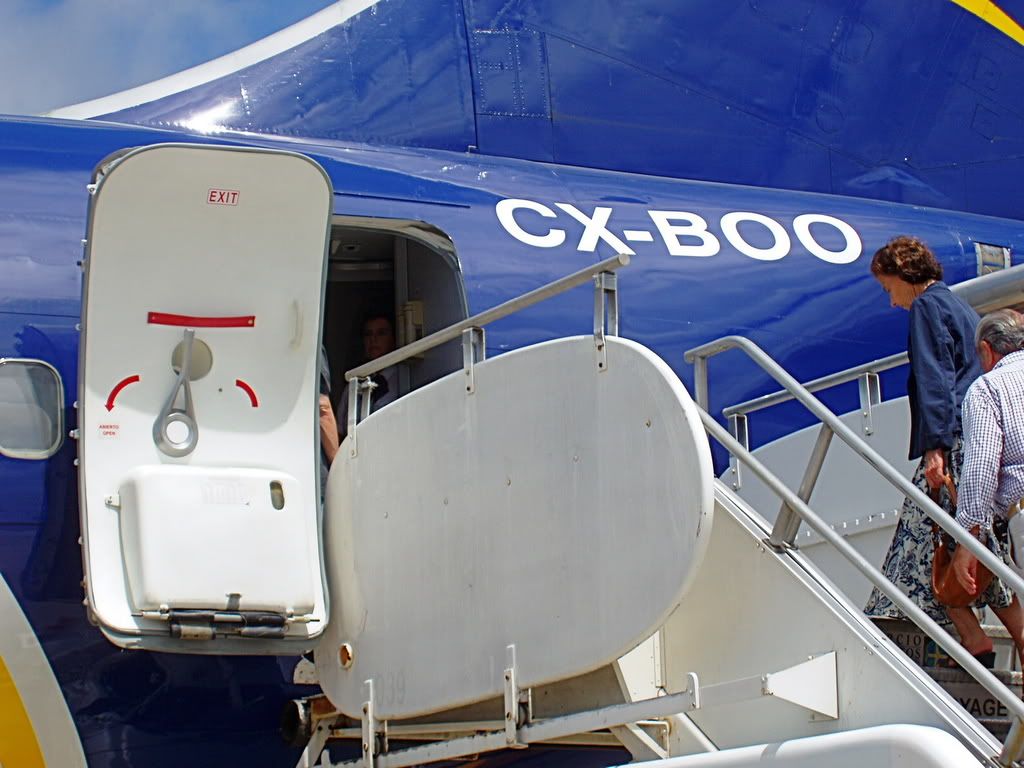 A shot from the reat stair...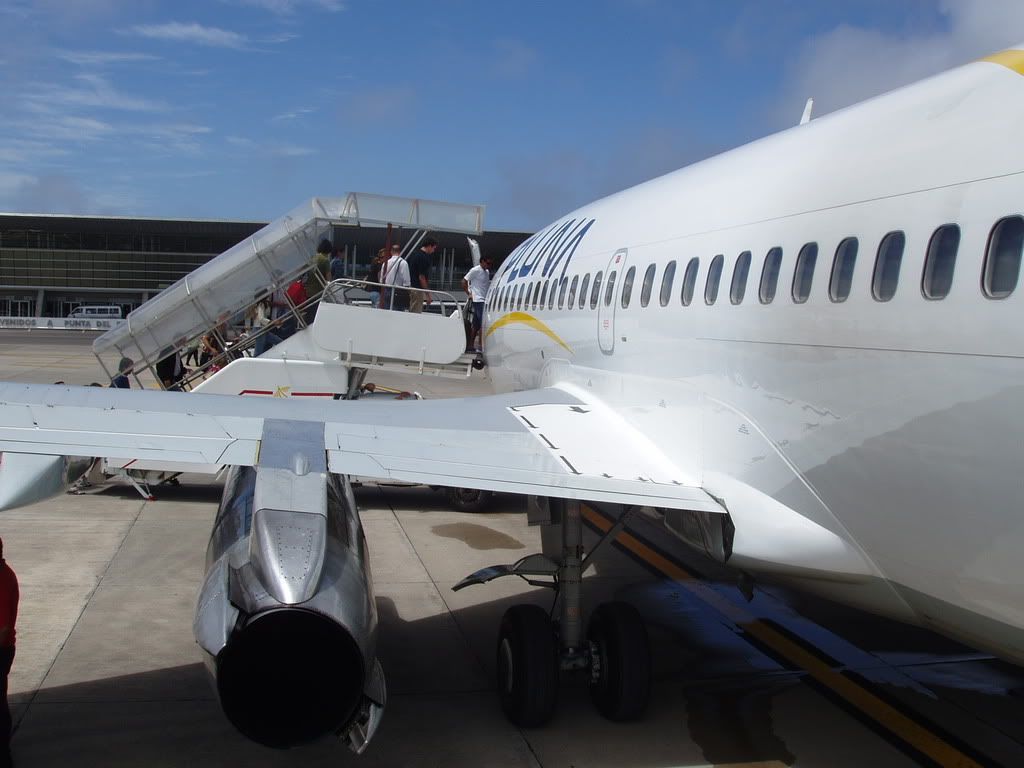 We settle in...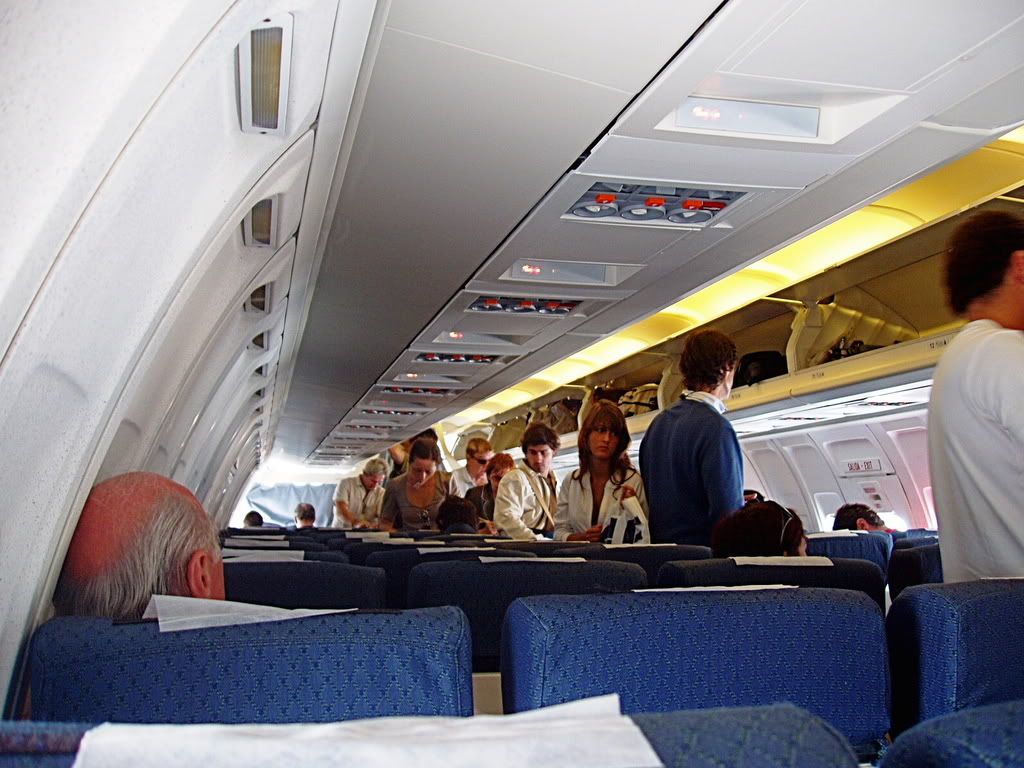 We found that the safety card on board was for a Boeing 767-300 ER, not the B 732.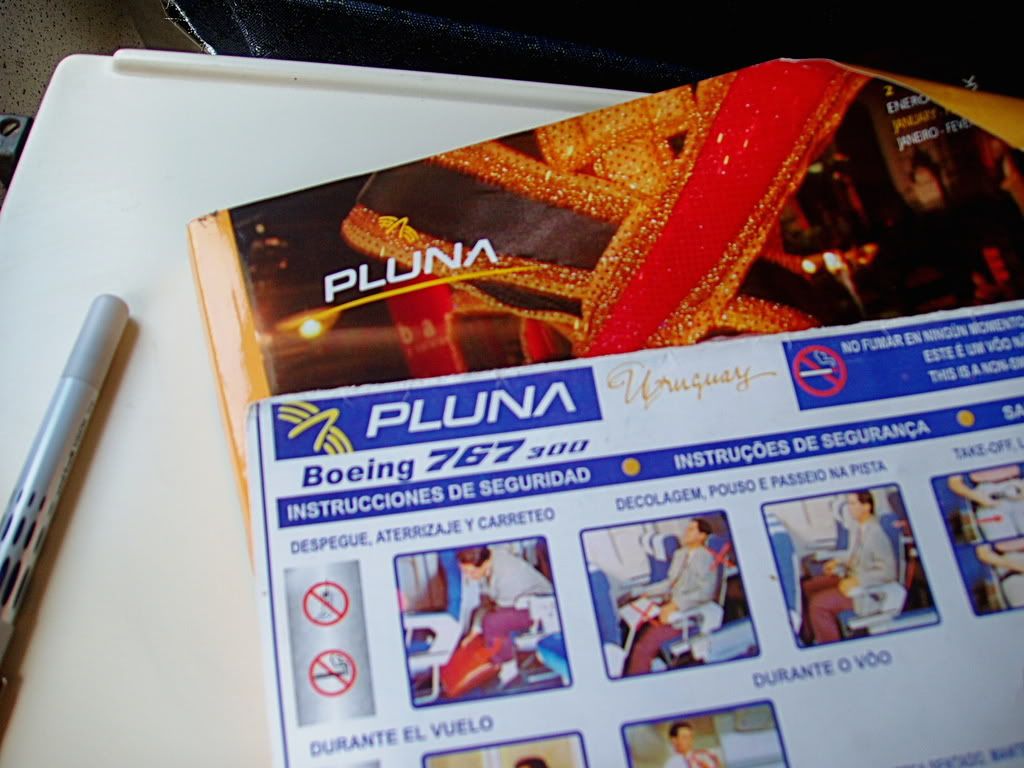 The engines started at 1220 rather than 1215, and the crew completed the safty demo. We promptly taxiied to the active and departed to climb out over Chiauahua Beach and the Rio de la Plata.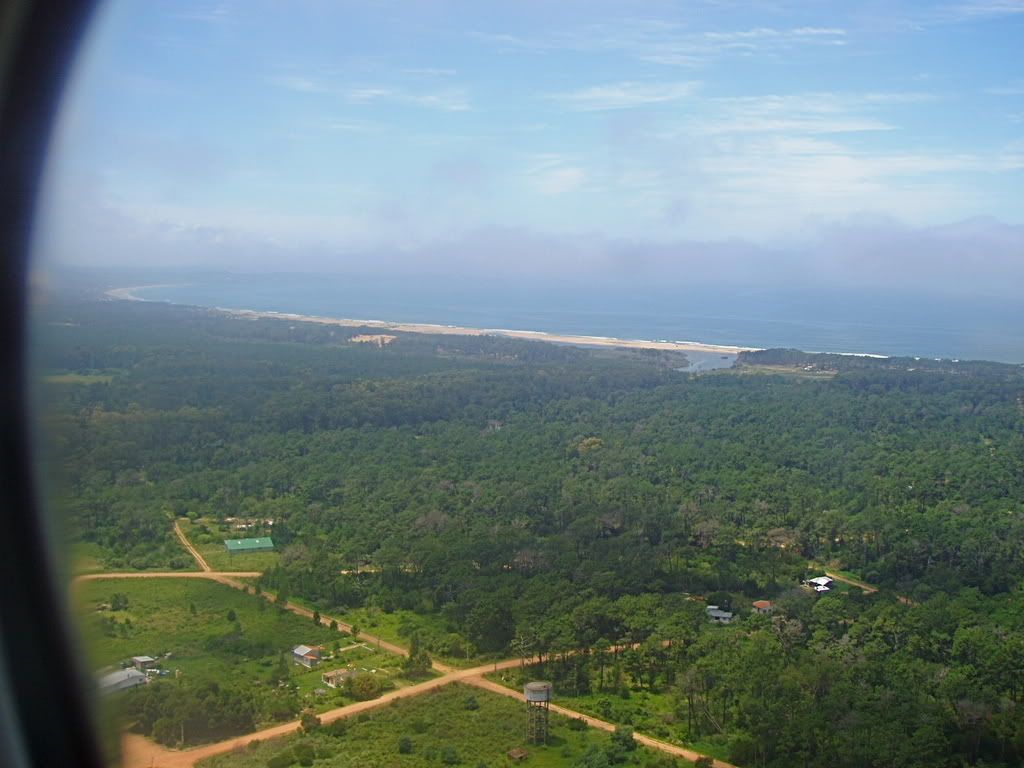 Rio de la Plata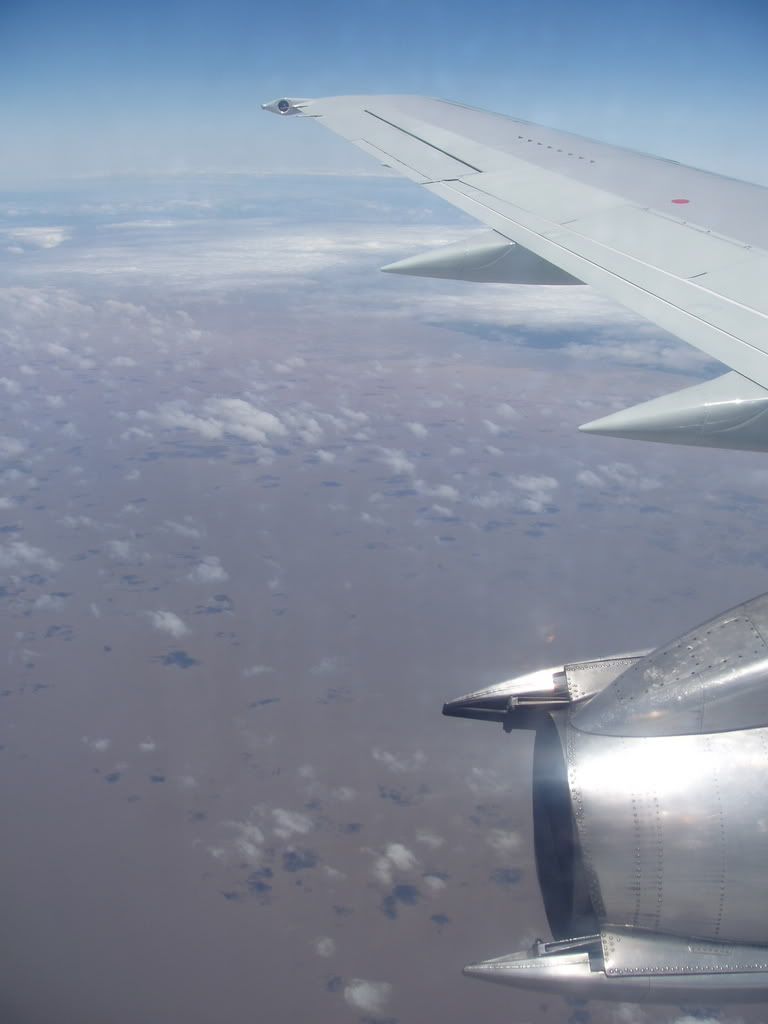 The crew served a huge 100g pack of salted peanuts and drinks for the short flight to Buenos Aires.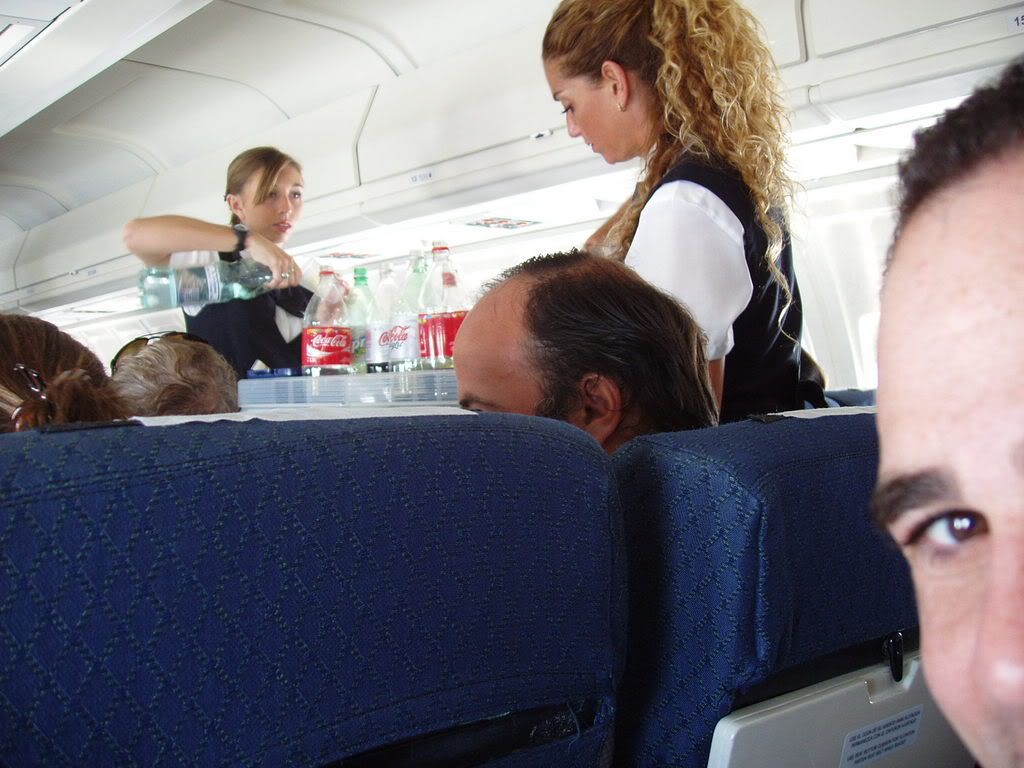 Before we knew it, it was time to land at Aeroparque.
Belgrano Centro on final to AEP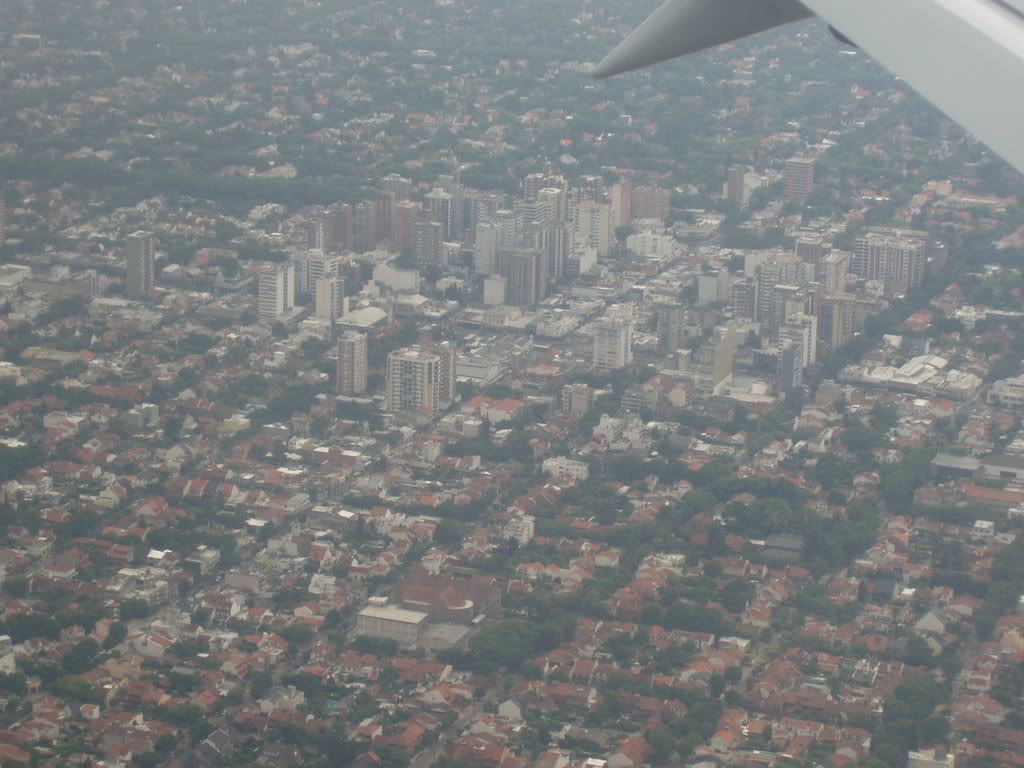 Landing
Thrust reverse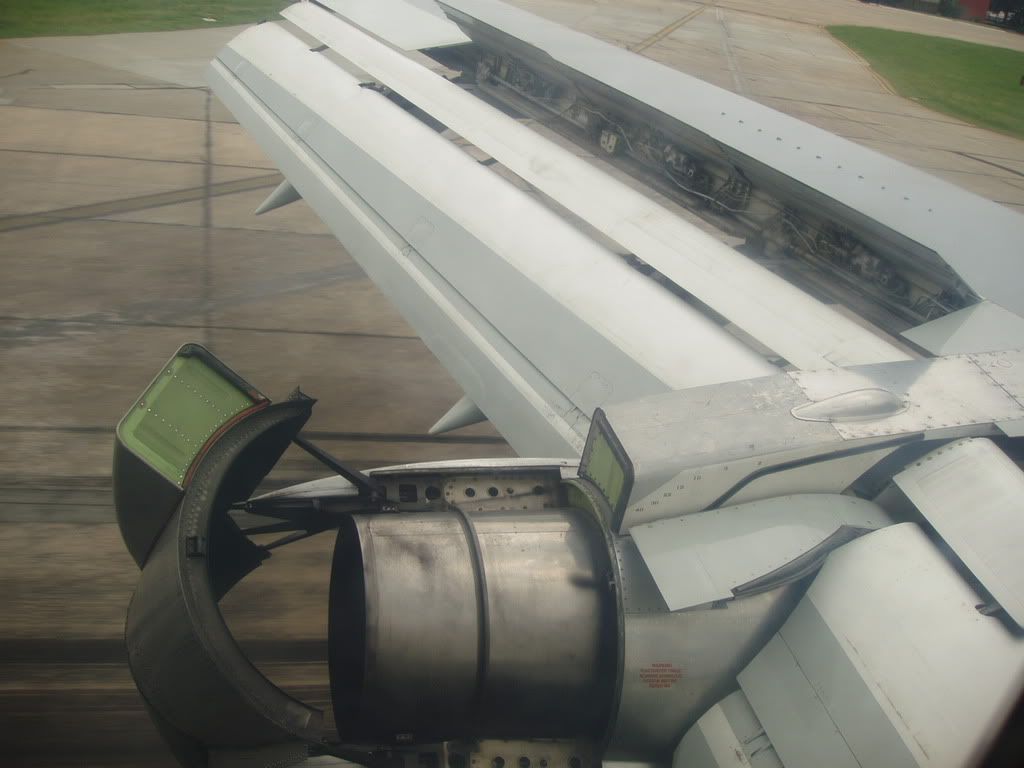 Guess who is big at Aeroparque.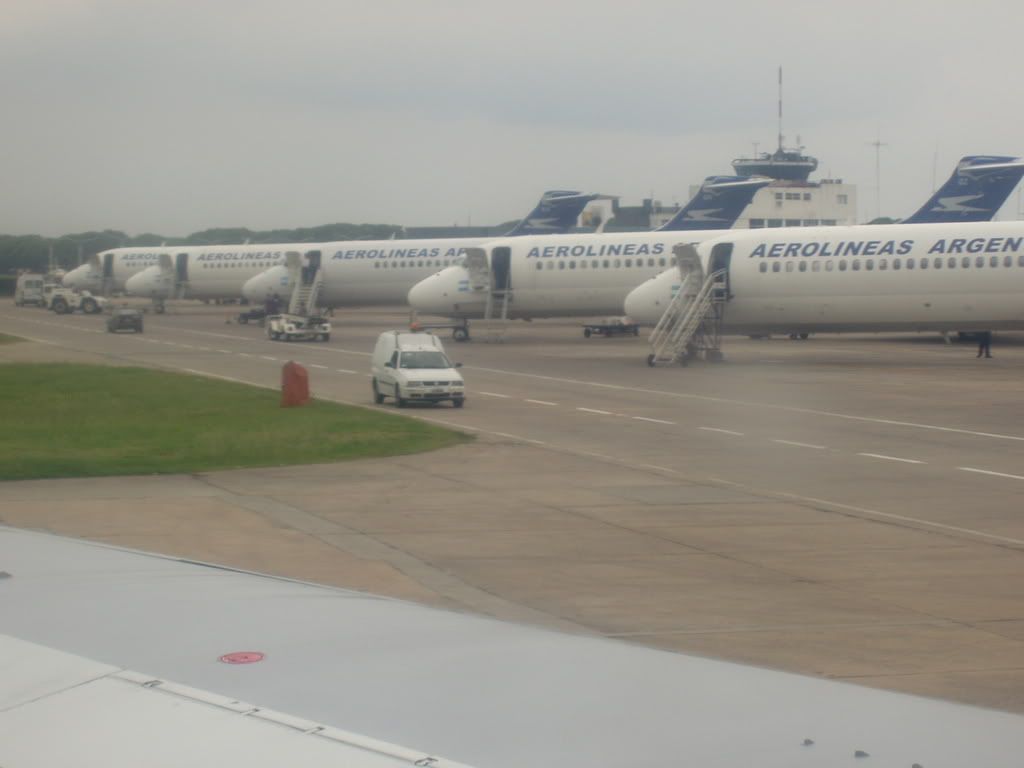 The bus arrives to take us to Aeroparque's small international arrivals hall.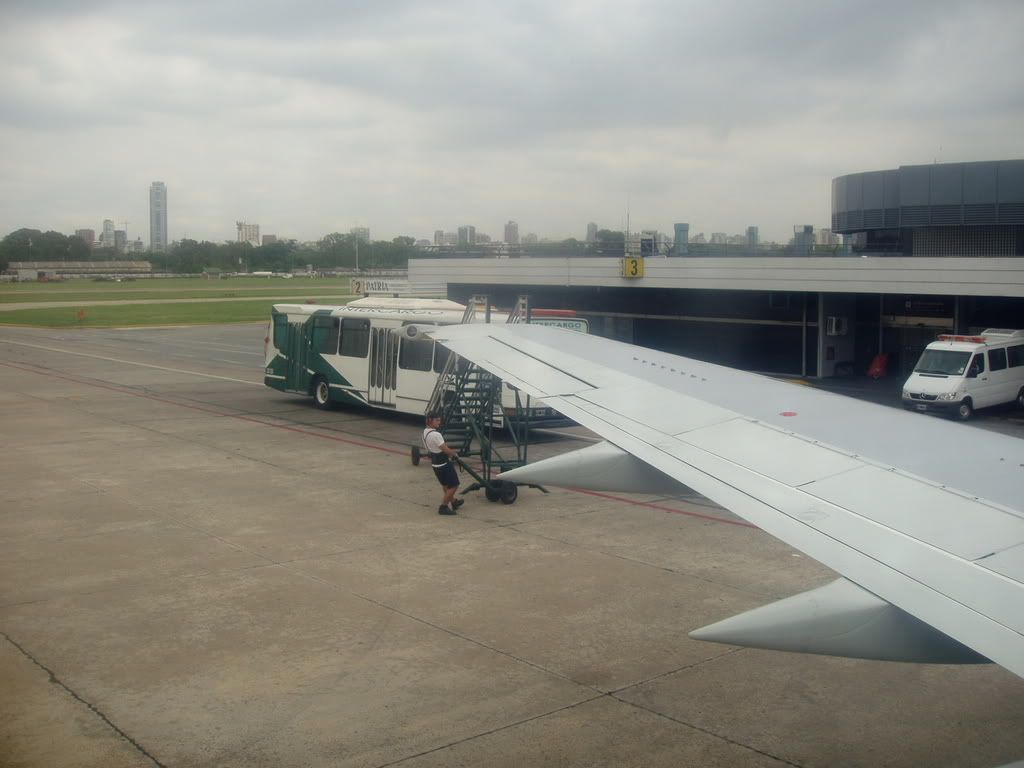 Aeorparque's only international flights currently are only from Uruguay. The immigration area is quite small, but it only took about 10 minutes to pass through. Then we were on our way in the the city!
PLUNA was a great way to get from Uruguay to Argentina. The total time door-to-door was only about 2.6 hours as compared to 6 or more it you tak the ferry.