I have had the pics from this trip on my hard drive for over a year now, but had never found time to write this up, so here it is. Note that this was before I knew how to effectively frame and take pictures, so I am sorry that they are not as good as those in my other trip reports.
To make a long story short, I saved someone I know a lot of money on something, and knowing how much I love flying, this person wanted to reward me with something flying related. (I saved them this money with no expectation of being 'rewarded') This person, being frequent UA flier, suggested my using of some of their miles to do a day-trip somewhere. It just so happened that UA was having a reduced mileage award travel thing for flights under a certain amount of miles, 600 I think. First class was reduced to 30K miles from the normal 45, so this person encouraged me to book one of these flights somewhere. Being the shrewd snake that I was back then, I attempted to find a flight as close to 600 miles as possible. I also had the hankering to fly on a triple 7, which was taken into account when deciding where to go.
I eventually stumbled across flights 936/937, ORD-IAD-ORD, both legs on the 777, and 589 miles in length. I would have about an hour layover in IAD, just enough time to get a small taste of all that is Dulles, VA--whatever that means. This trip took place back in the day when flights 936/937 were 777s. The flight number then continued on to ZRH, but with a 767, while the 777 went back to ORD. Now these ORD-IAD flights are numbers 950/951 and operated with 767, flight number 936/937 are still doing the IAD-ZRH run with 767s. I love both the 767 and 777, but there's something about that triple seven that always keeps you coming back for more.
ORD-IAD
08.20.05
UA 936
ORD-IAD
Depart: 13:28
Wheels up: 14:04
Arrive: 16:06
Type: 777 N775UA
Seat: 15J
Come flight day, I was pretty excited to fly in business class--a new experience for me. I got to O'Hare about two hours early, primarily because I like tooling around the UA concourses for a few hours. The first airport I can remember being in was concourse C at ORD, so whenever I come back, it feels like home and how an airport is supposed to feel. I am a huge YX supporter, but I will never be able to completely abandon ORD and UA, just because of the nostalgic memories they have created for me.
Back to the report. When I walked up to the deserted First/Business check-in in concourse B, I was, in unnecessarily rude terms, told that this is not where I was supposed to check in. I told the rude employee that I was in Business class and proceeded to use the self-check in machine. I retrieved my golden ticket, and walked to the left for the First class security line. In less than a minute, I was immersed in, what I believe to be, one of the most elegantly designed terminals in the world.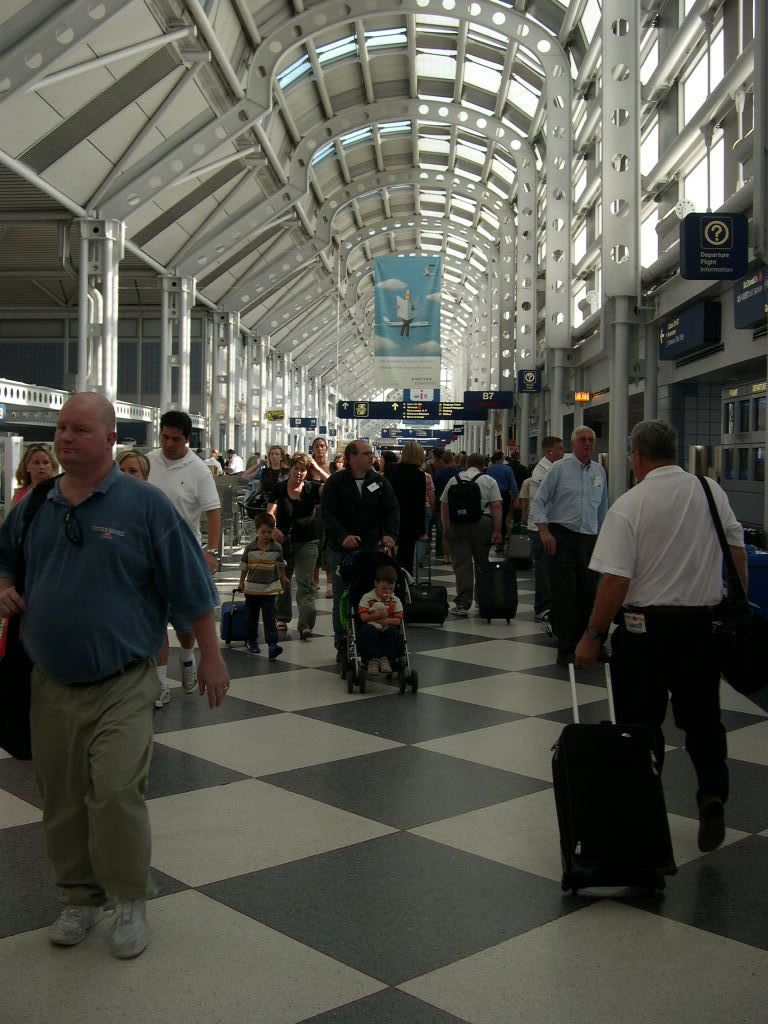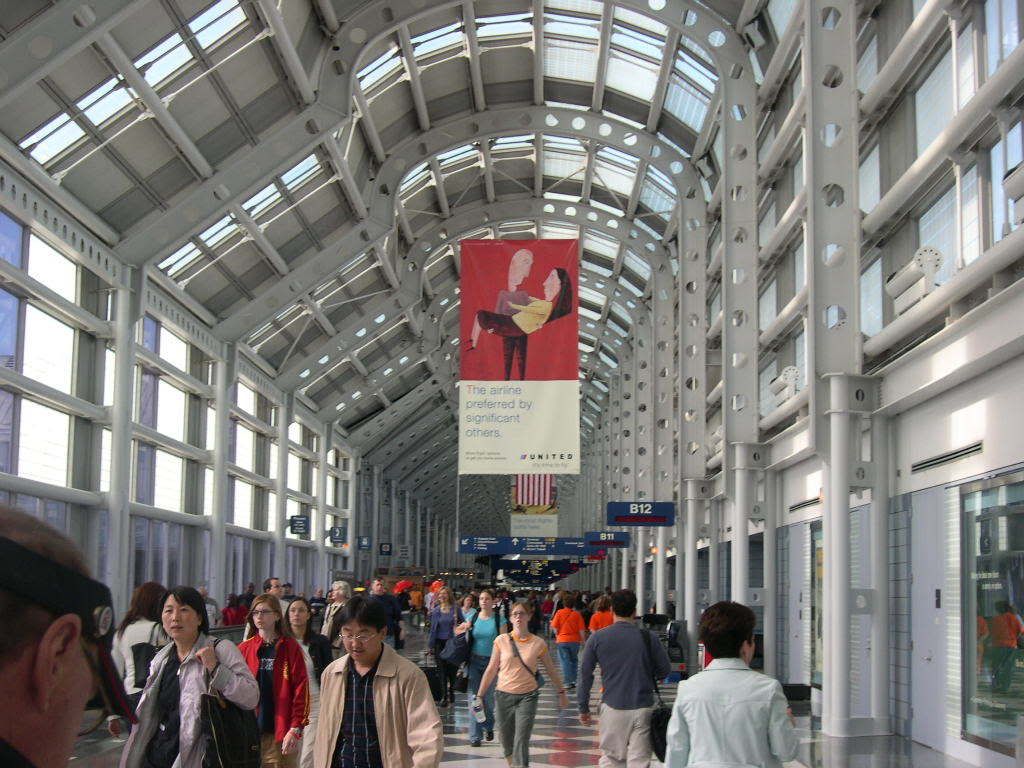 I walked all around concourses B and C, soaking in what an airport is supposed to feel like. I had time to stop by the Berghoff Café and get a reuben. If you have time (the line is usually long), they have the best reuben sandwiches I have ever eaten. I make a point of stopping there, even if I am flying AA and have to walk over from concourse H--it is that good. This place is extra special now that the original Berghoff is closed.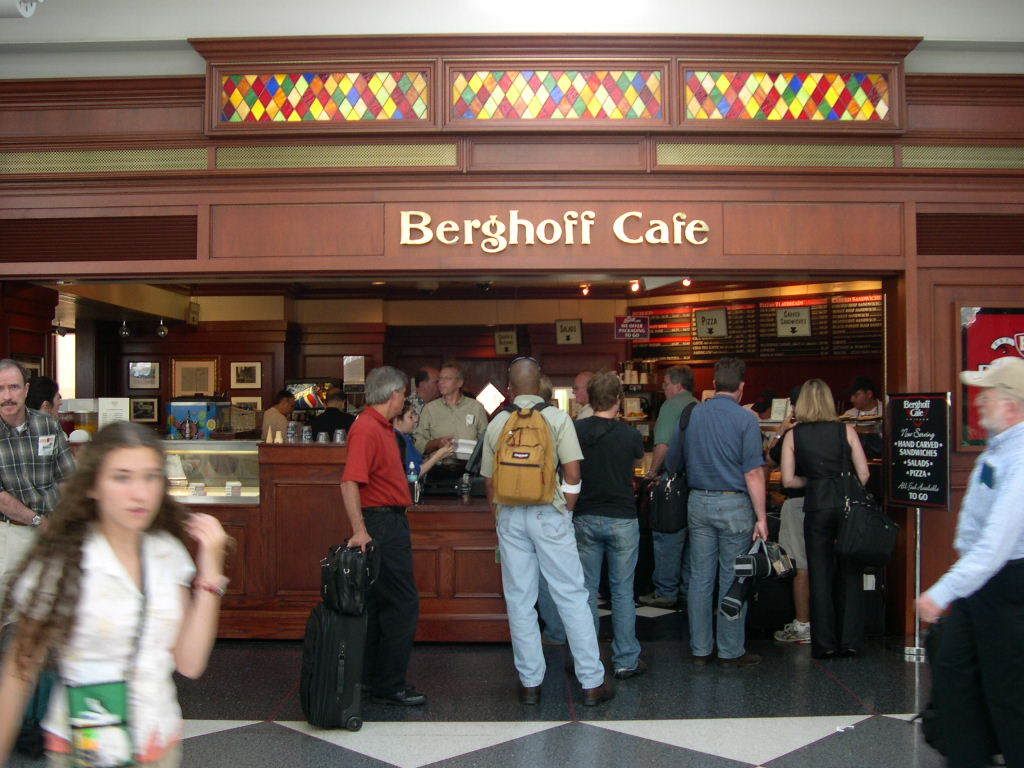 After devouring my reuben, I made my way over to gate C32 to await my flight. N775UA rolled up on time, and a short while later, first/business boarding was called. I was the second person on board, and was sipping a pre departure oj in no time. 775UA was configured in the worldwide 2 configuration with two rows of business in the mini-cabin and five in the main cabin. I was in the last row (15) on the right side for the way out and the front row (8) left side for the way back. This way I would be able to experience the 'main' and 'mini' business cabins. For this first flight, there were only 7 other passengers in the 'main' business cabin, all of whom were in the front two rows, myself excluded. This gave the cabin a very private feel, and when I was not looking up, it felt like I was the only person on the entire plane.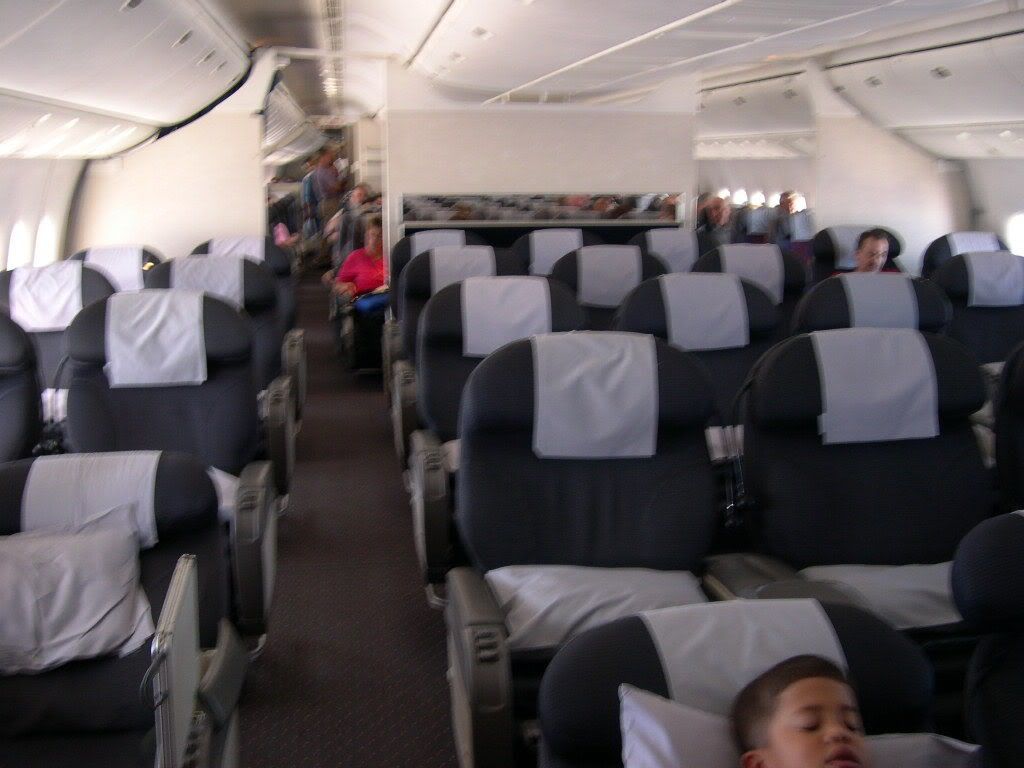 I was seated right over the wing, and that wing seemed to stretch on forever. View from 15 J: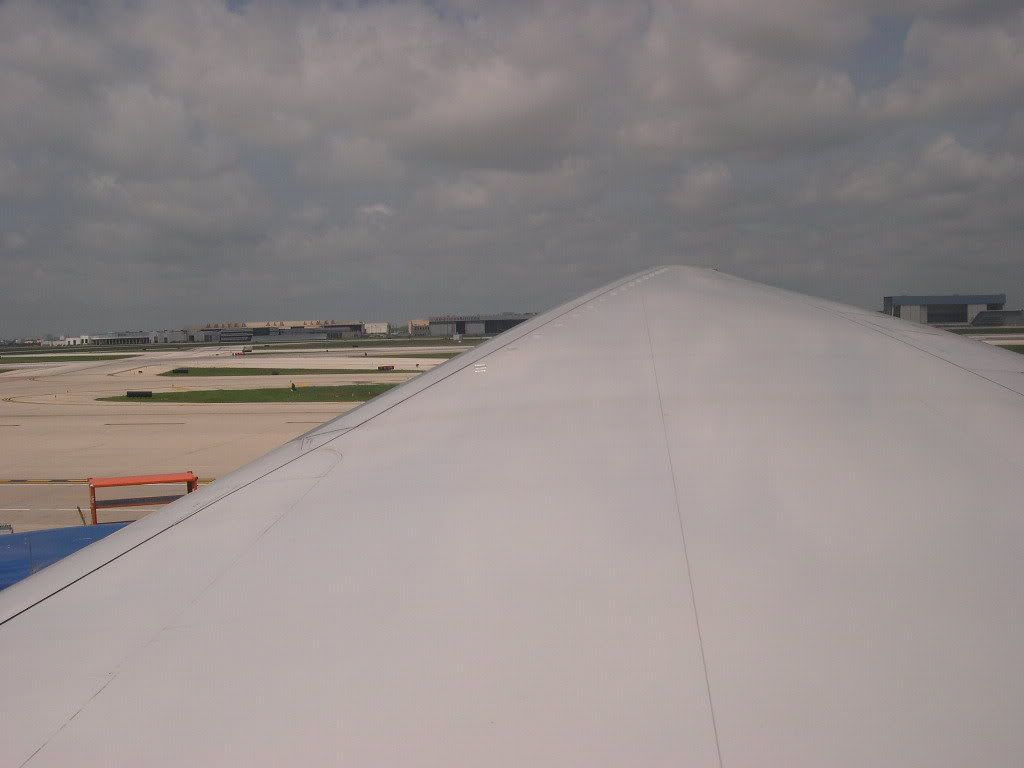 The taxi out was uneventful, so here are a bunch of pics of the taxi.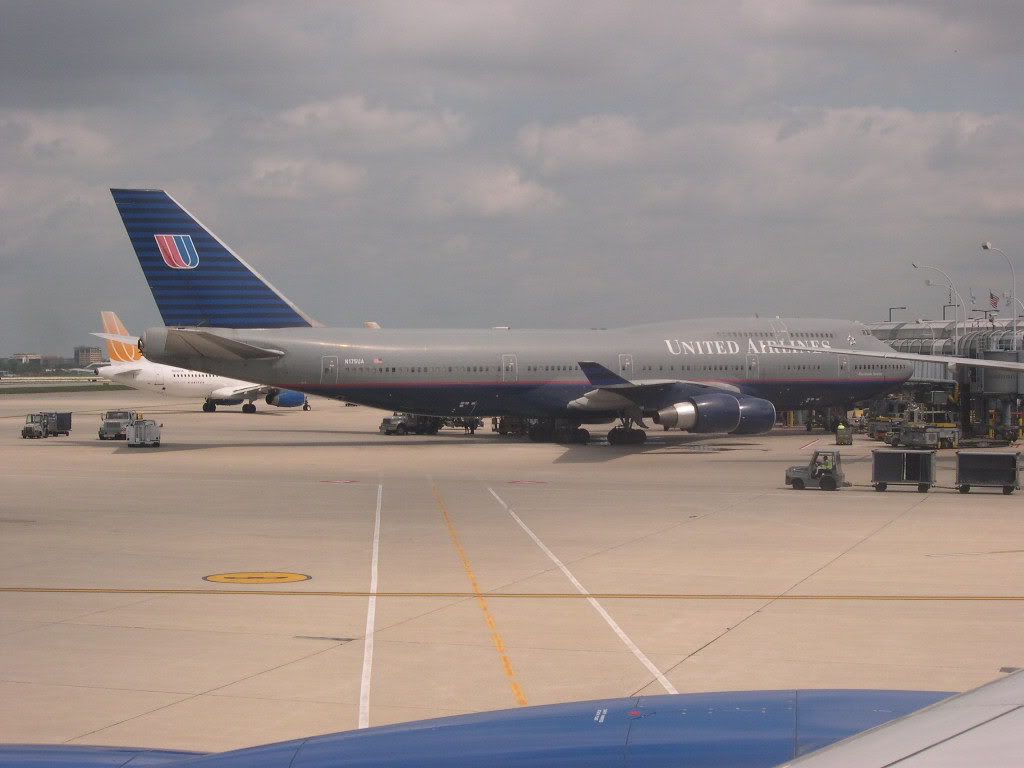 I could see the new paint scheme reflected on the engine cowling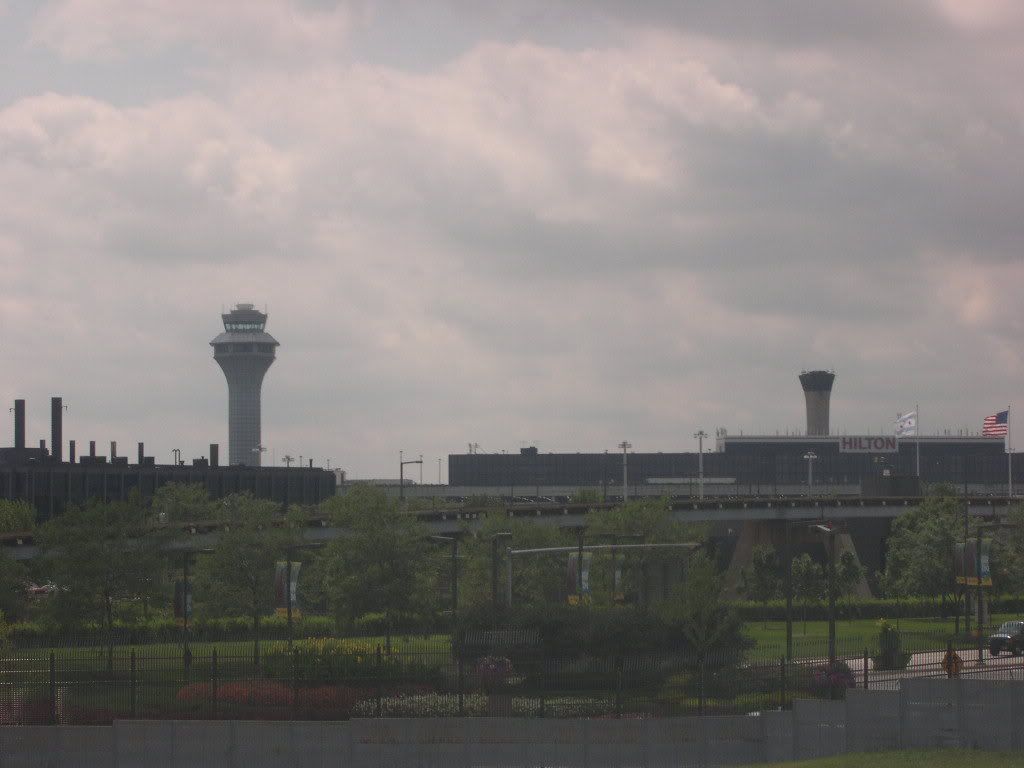 Over the bridge--on the UA 777 Justplanes video, the captain says that planes can not stop on the bridge in ORD because the emergency slides, if deployed, would cause passenger to slide right off the edge of the bridge and onto the roadway below.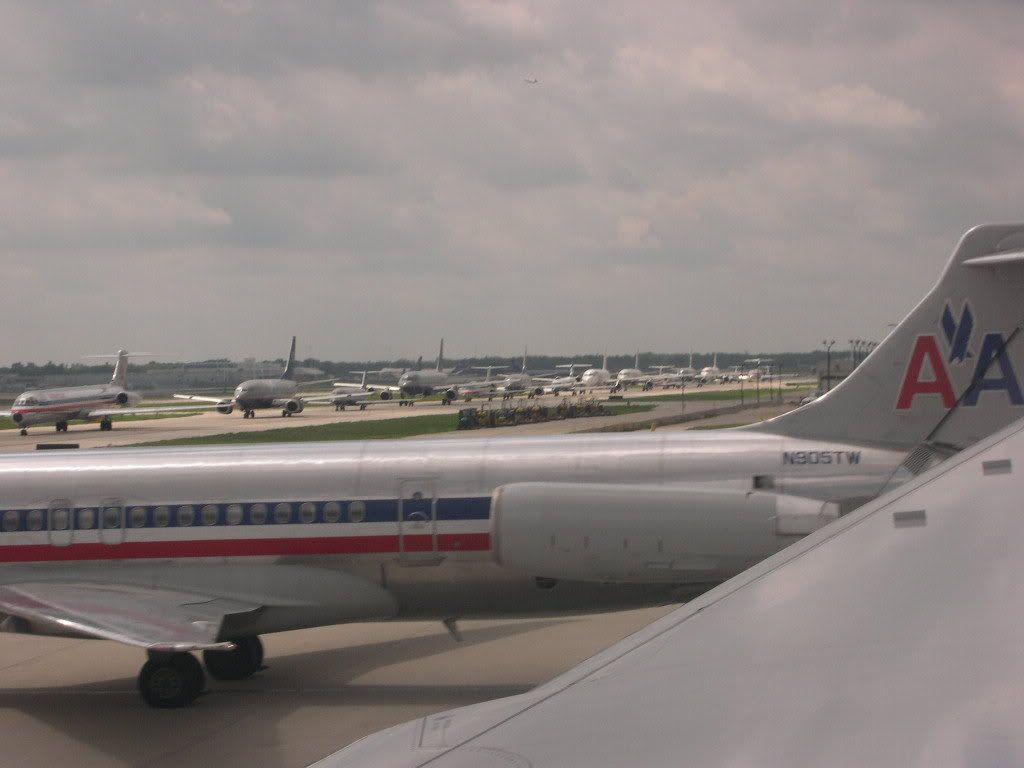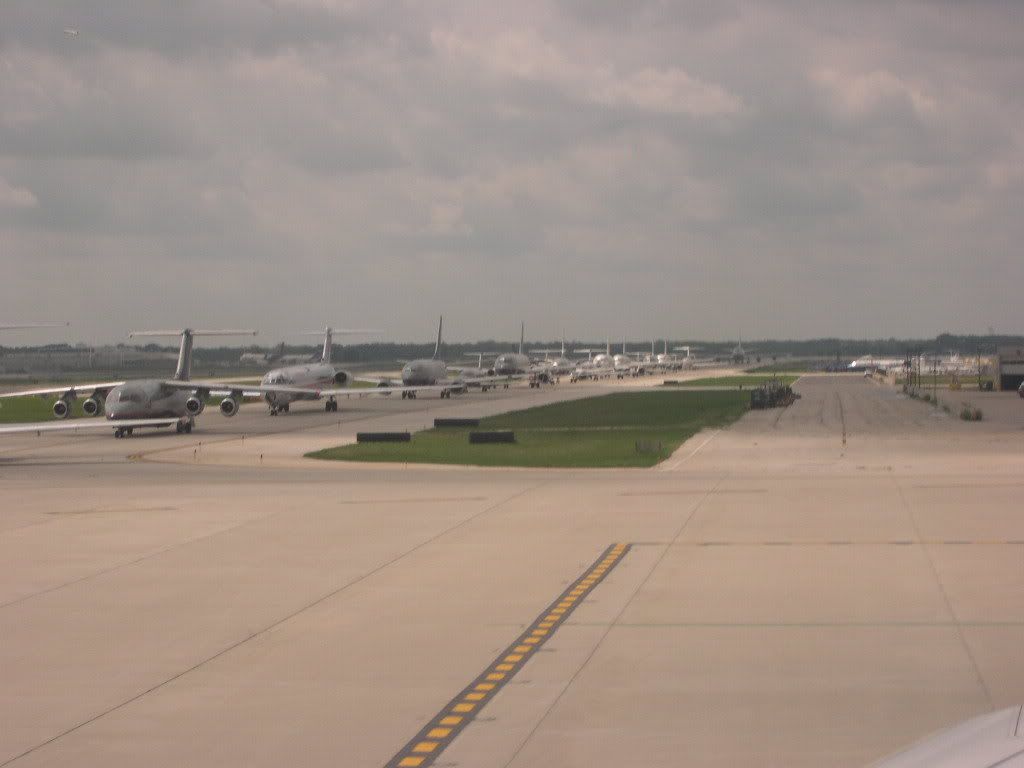 Nice lineup of planes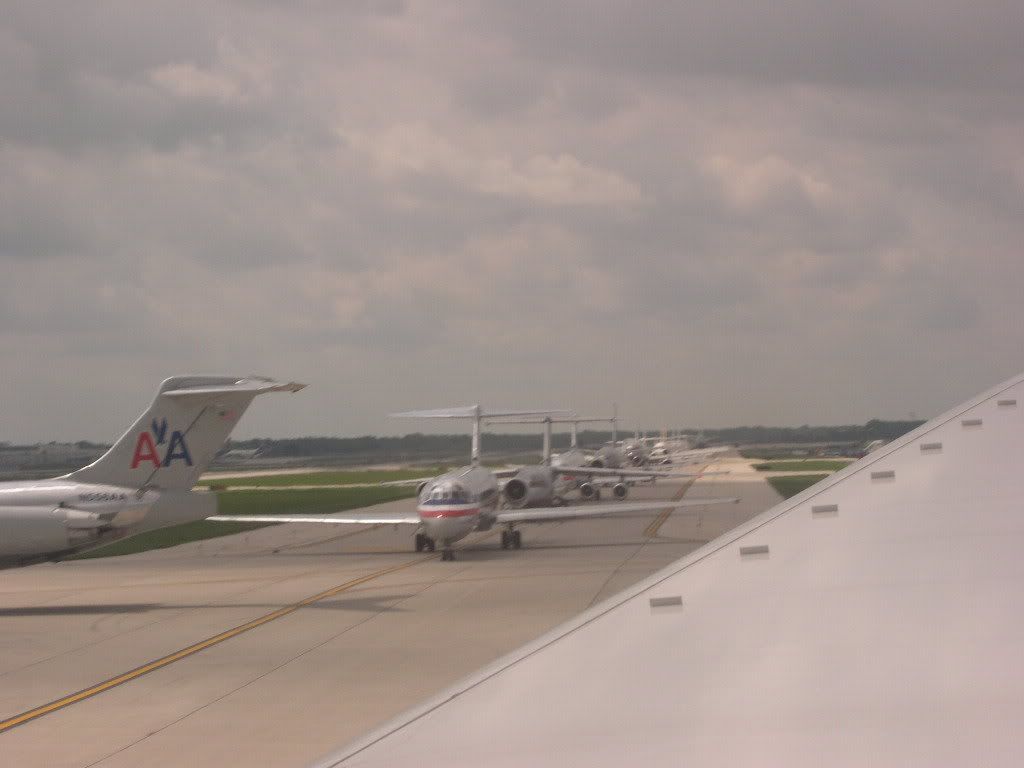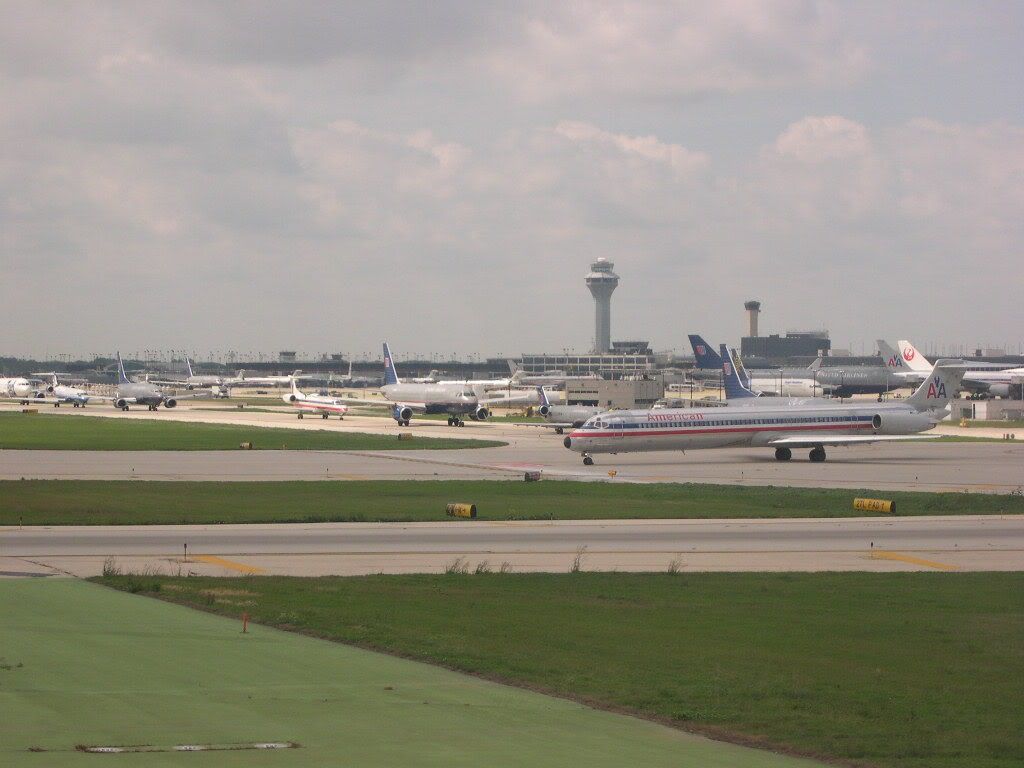 Soon enough, those huge wings lifted us into the heavens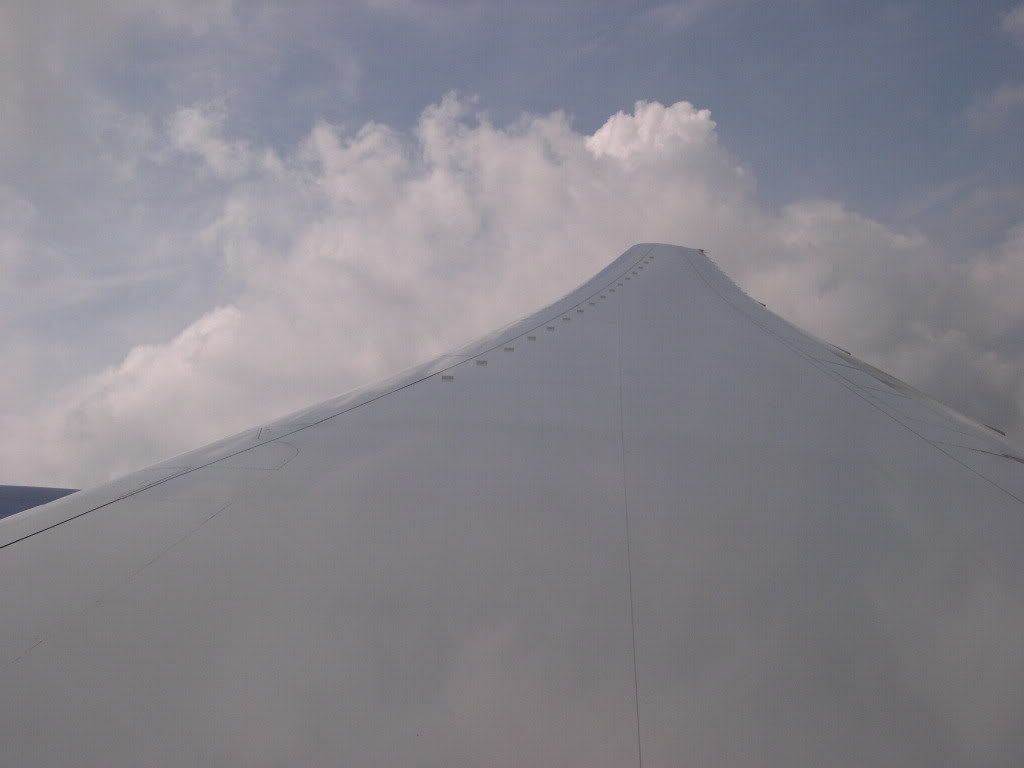 I have heard many complaints about UA's business class being outdated, but it suited me just fine for this two hour flight. Here are the seat controls.
After leveling off at 39,000, warm nuts and drinks were served.
Shortly thereafter, a 'meal' was served. I don't know if it was a 'snack' or 'dinner' or whatever, but it was all right--nothing compared to my reuben at the Berghoff though.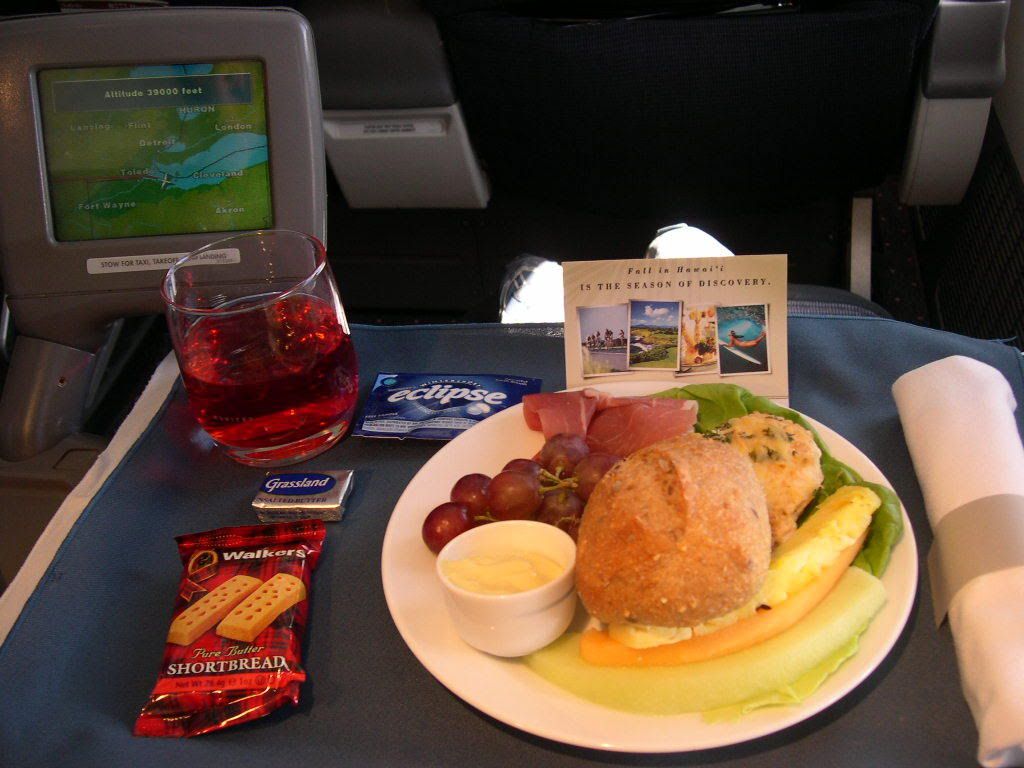 Here is a view showing the light load. I was sitting in the back left corner--the seat with the reading light on.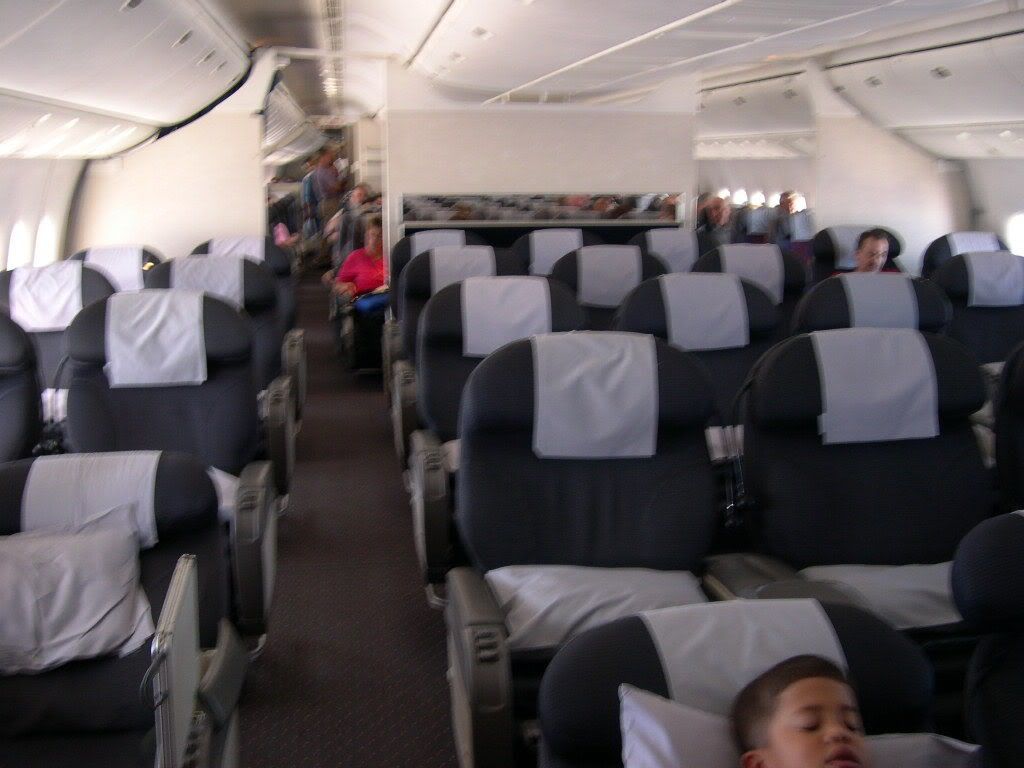 I sat back down and just let time fly by.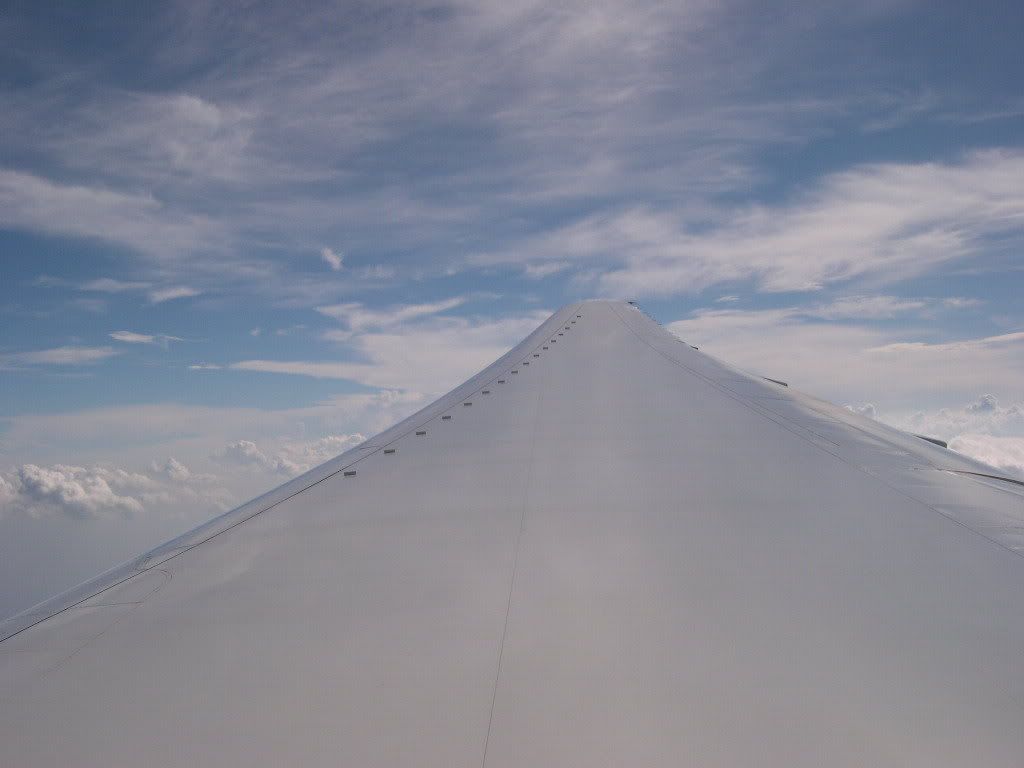 The descent was smooth and quick, and before I knew it, the Steven Udvar-Hazy center came into view.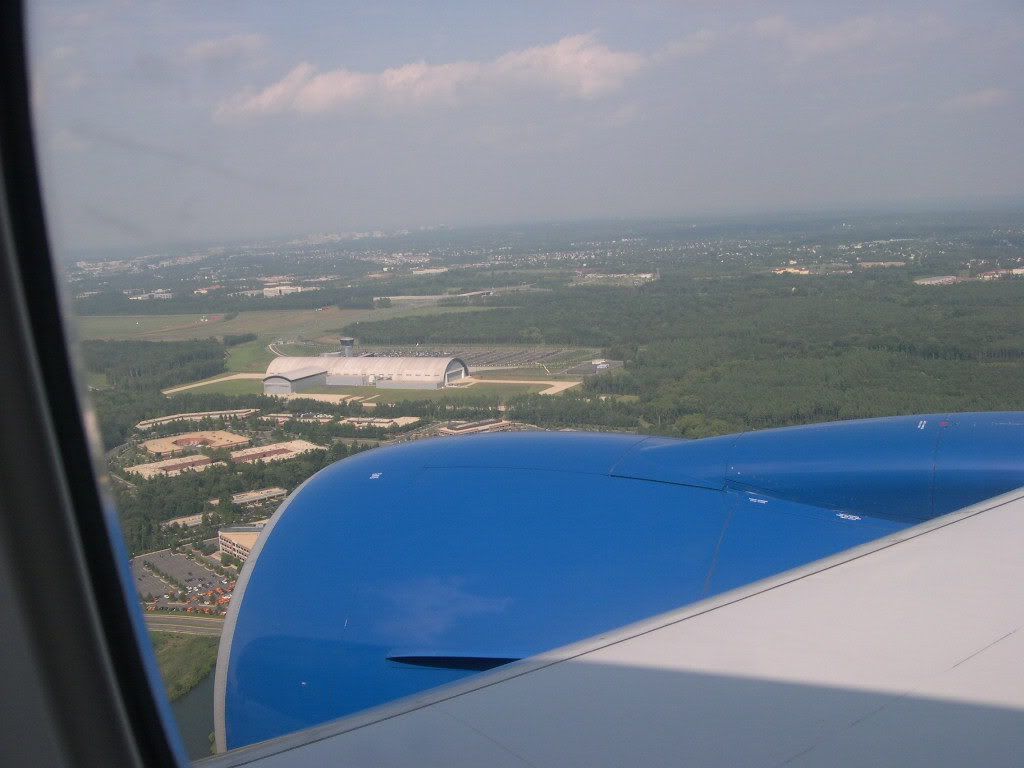 On the ground in IAD, the Eero Saarinen designed terminal was looking impressive as usual.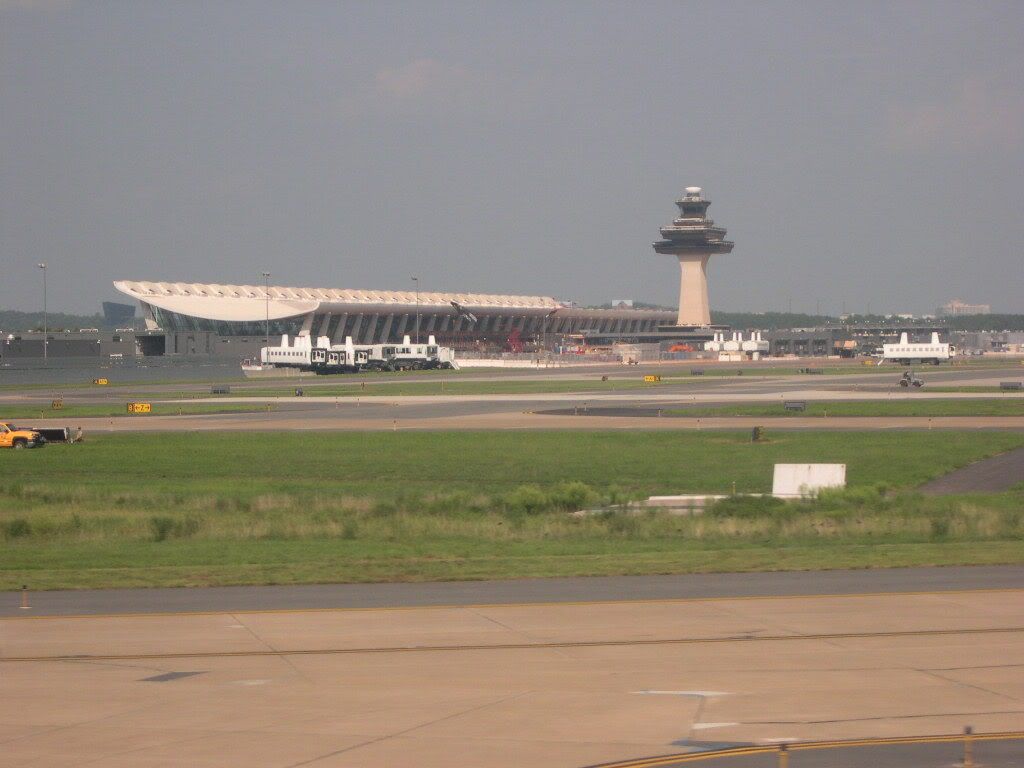 A short taxi brought us to, if I remember correctly, C21.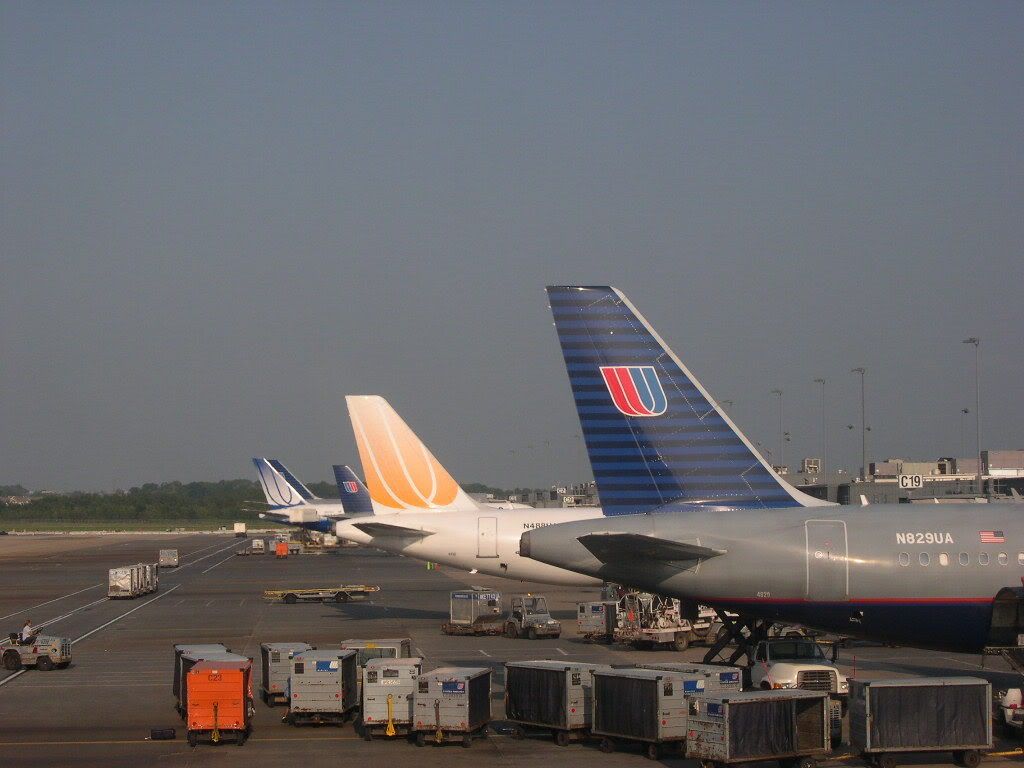 Coming from concourse C in ORD, Dulles C was nothing special. I was unimpressed. I didn't really do anything there other than get my return boarding pass printed off. When I was sitting in the boarding area, I was amazed to see my neighbor sitting there. She was coming home from ZRH and was on the same flight as myself. As I mentioned before, N775UA would be the taking me back to ORD.
When boarding was called, I think that I was the first person to board. This time, it was seat 8A for me. The mini forward cabin had about seven people in it, but I still had two seats to myself.
There goes a mobile lounge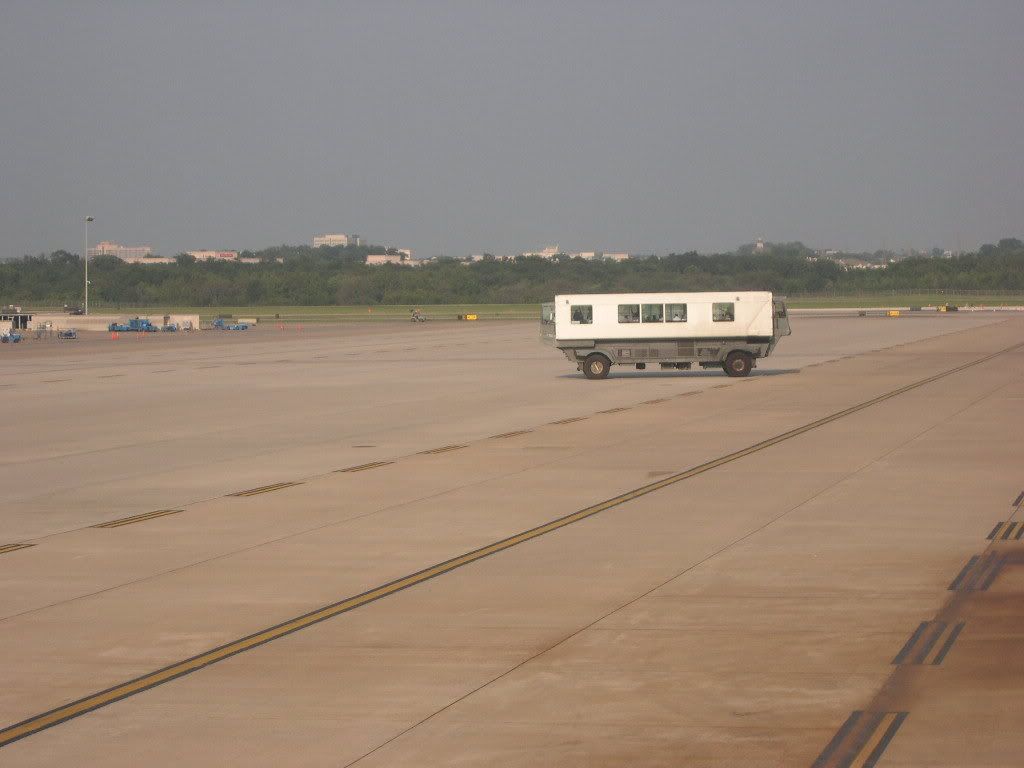 We pushed back and began to taxi just fine, but before we got to the runway, we 'pulled over' and the captain shut the engines down. He came on and said that there was severe weather over Indiana and Ohio and we would not be able to take off for some time.
We passed by the new tower and 'parked' right in front of it.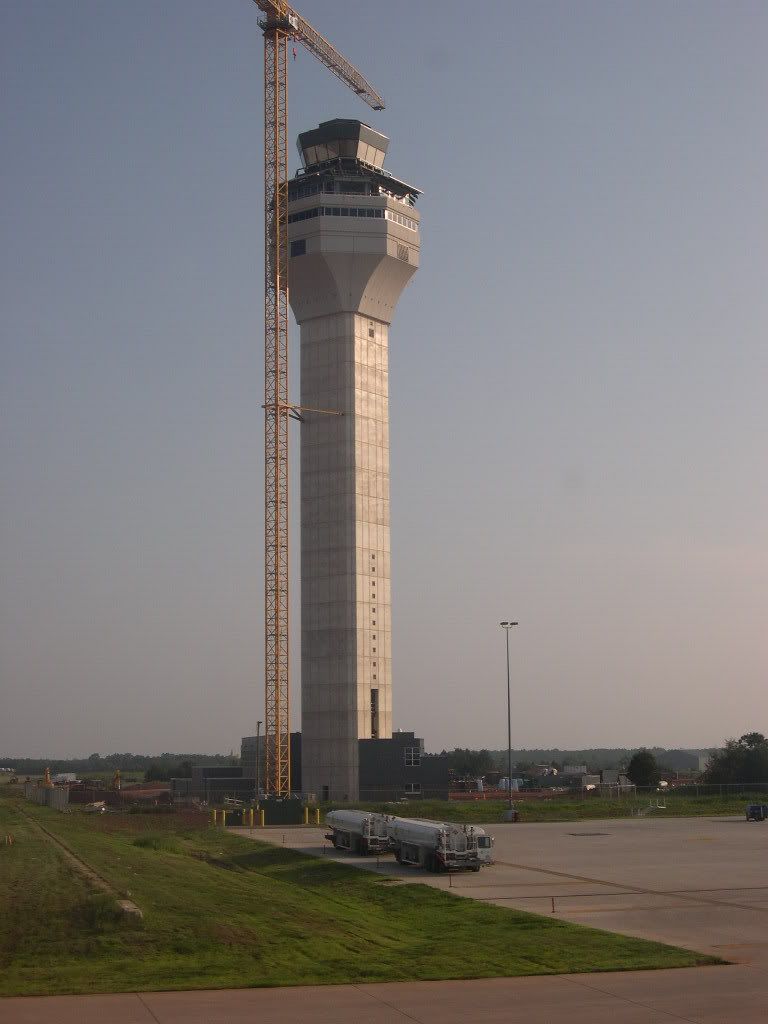 We were not the only ones delayed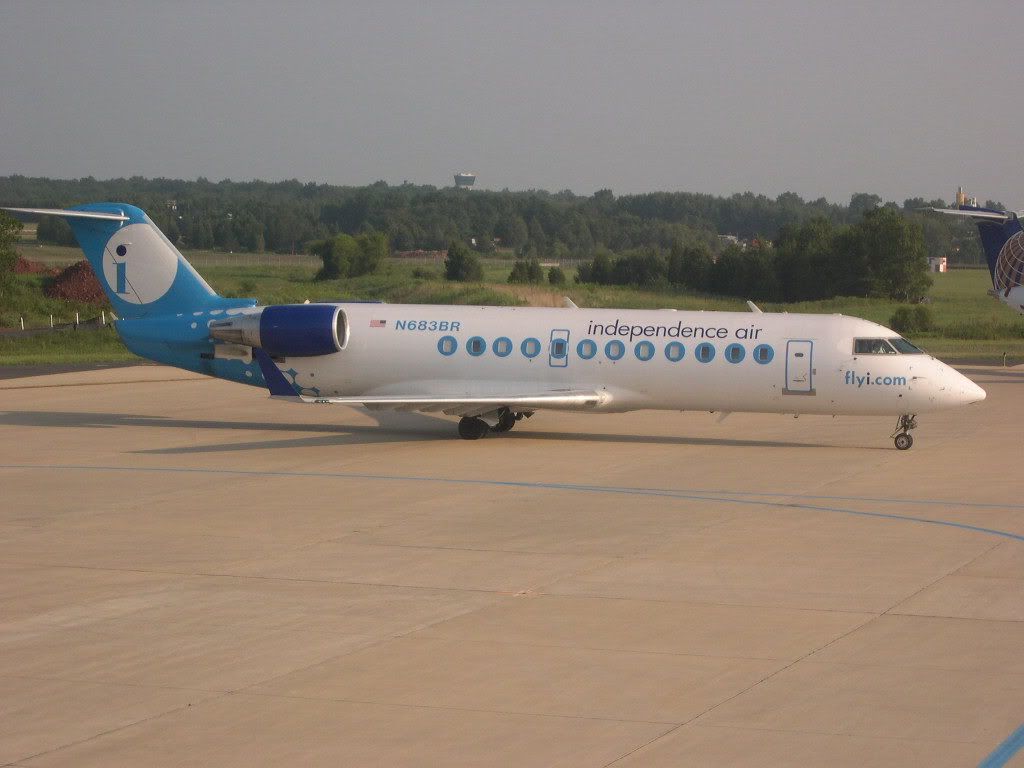 t
Shortly, the engines started up and the planes parked around us began to taxi to the runway.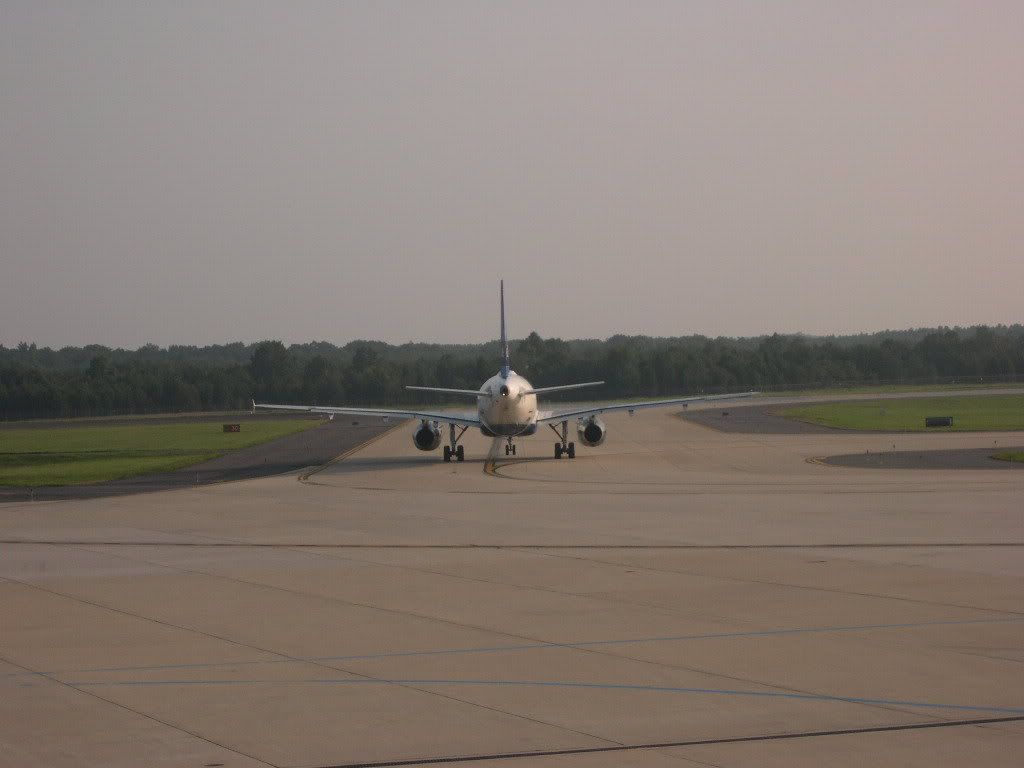 The climb out of IAD was very smooth, and soon enough, the FAs brought drinks around. I was disappointed at the absence of warm nuts.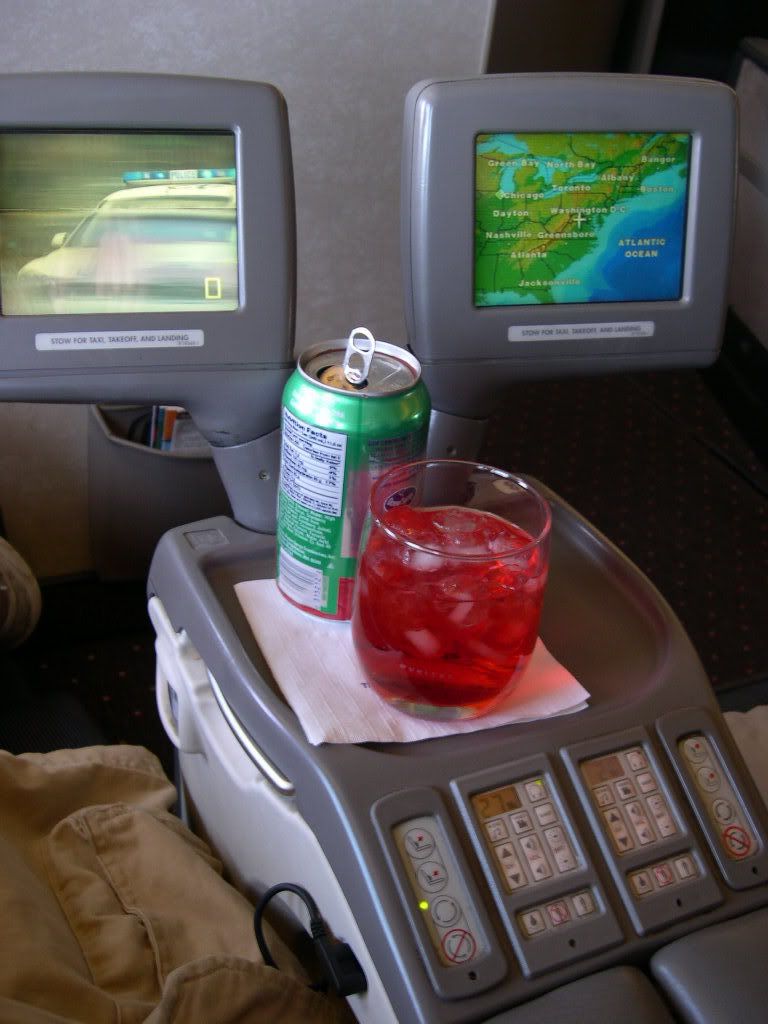 A couple of minutes later, 'dinner' was served.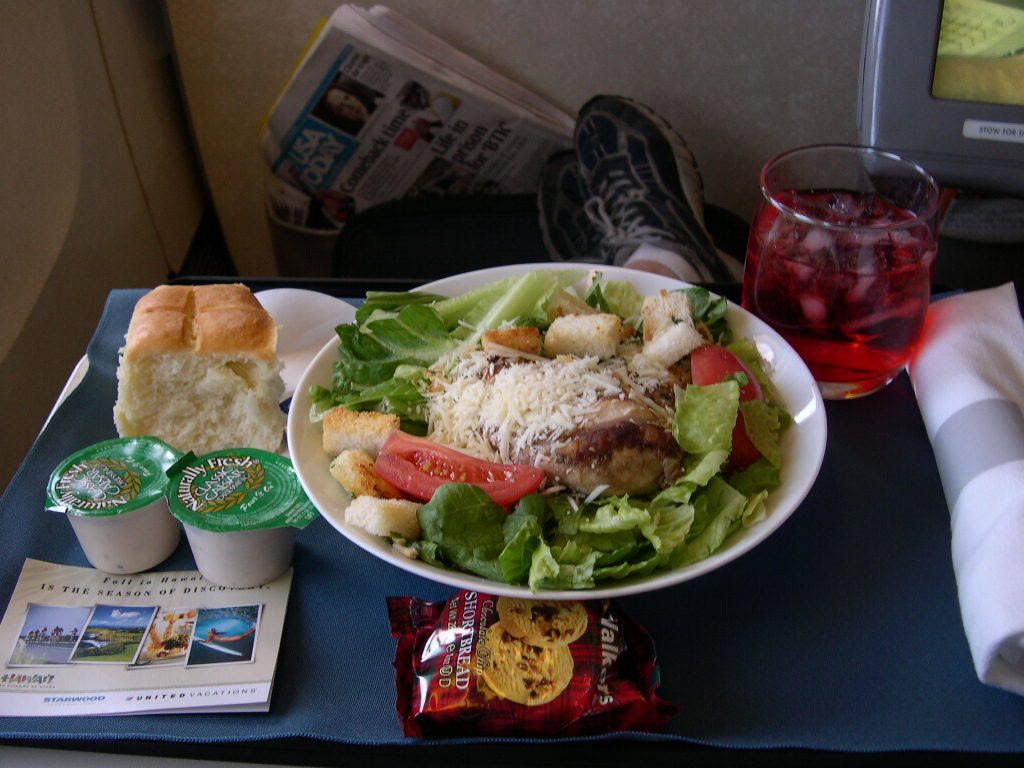 In my lifetime, I have flown many thousands of miles. I can say without a doubt, that this was the most beautiful flight that I have ever been on. The sun was setting and there were storm clouds all around us. It was the perfect setting. Rays of sun were shining through the upper layers of clouds like the fingers of God. I wish I had had a better camera/knowledge of how to take pictures at this time, because I missed out on an amazing opportunity. I feel that only one of the pictures I took captured how beautiful it was outside.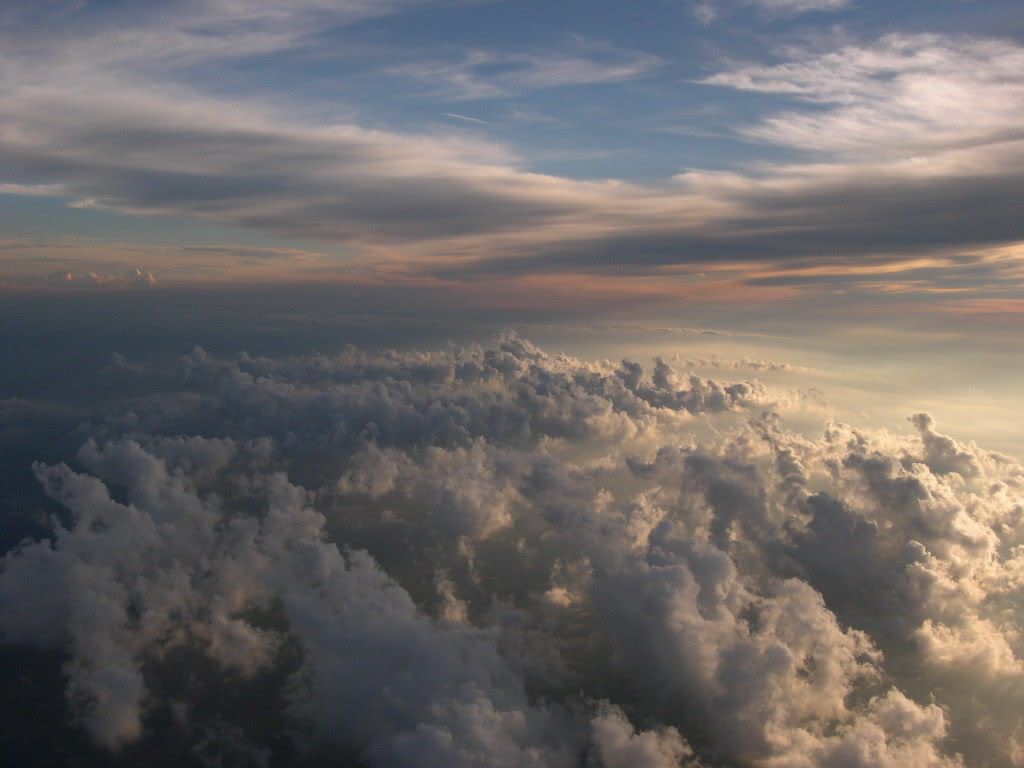 As I was listening to channel 9, I heard a ton of planes call ATC and complain about turbulence and varying amounts of 'chop.' Not our triple seven, she cut through those storm clouds like a knife through warm butter. Here are a few more pics: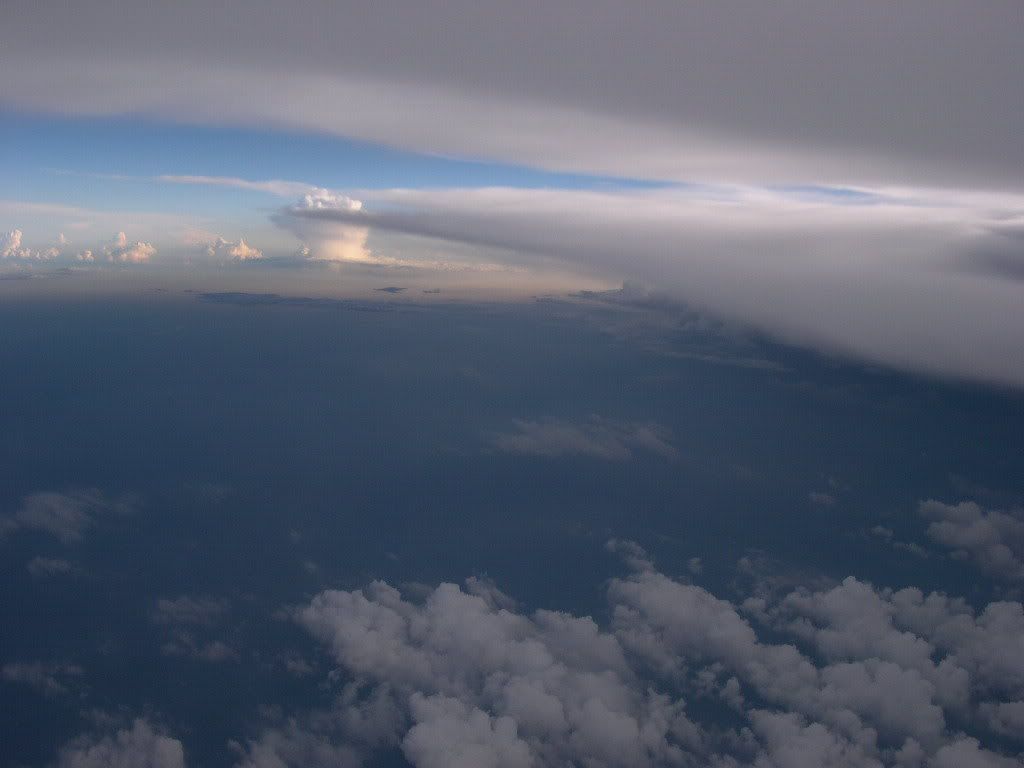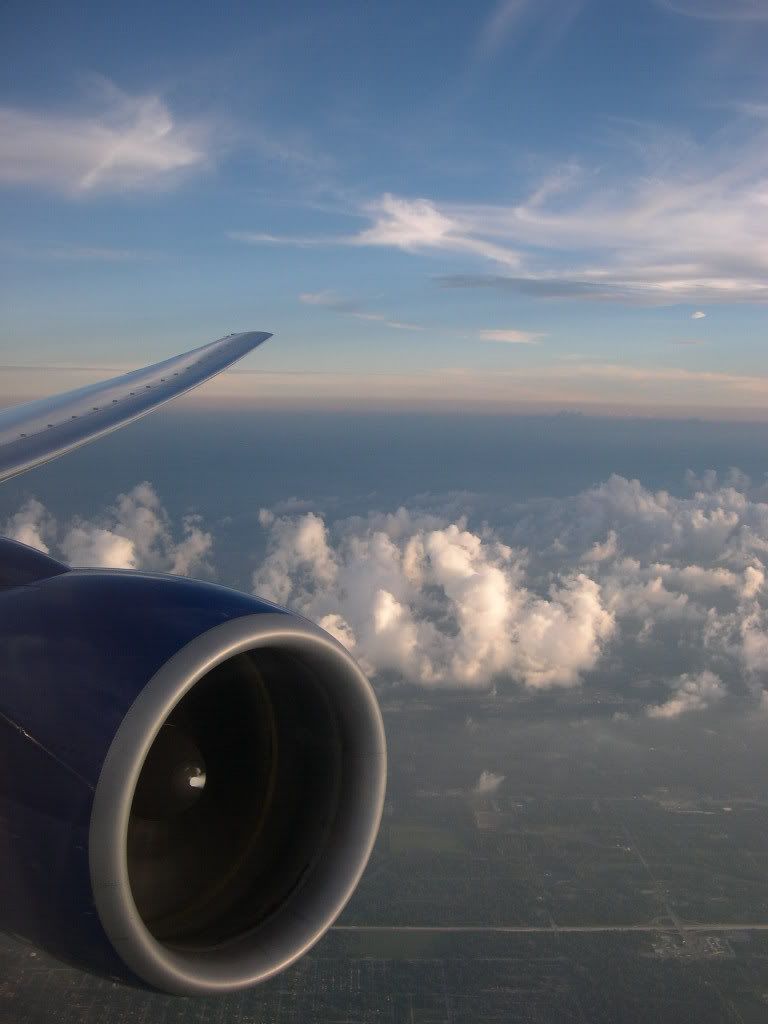 So as to avoid a storm over Ohio, we made a nice little Z over Columbus.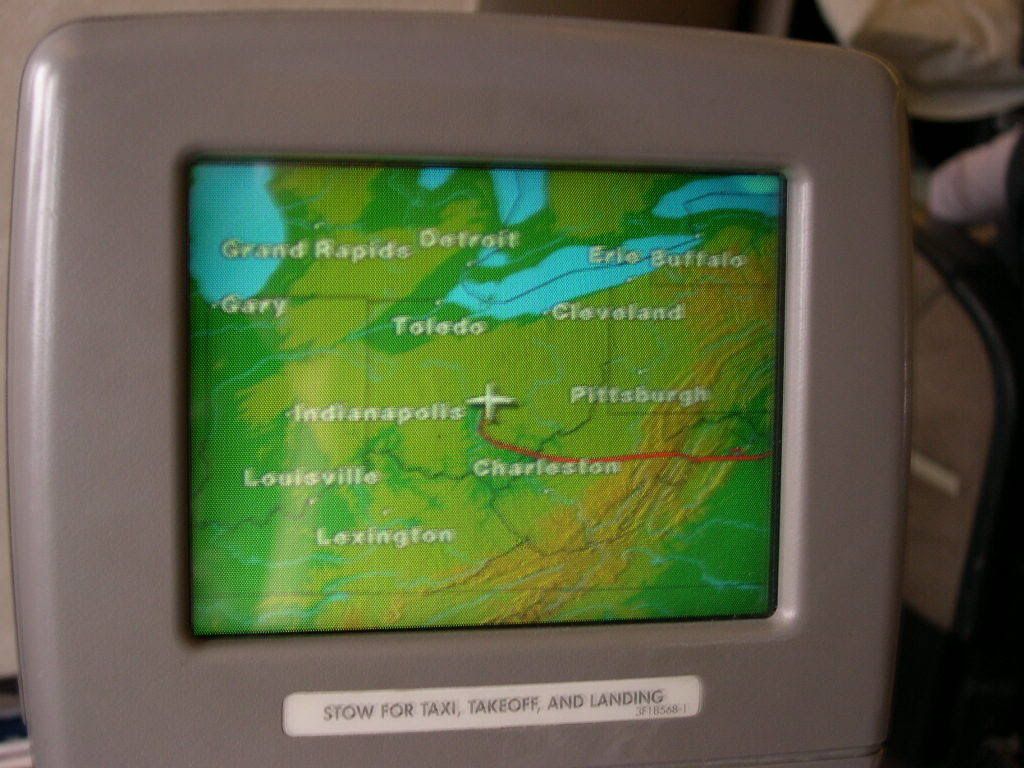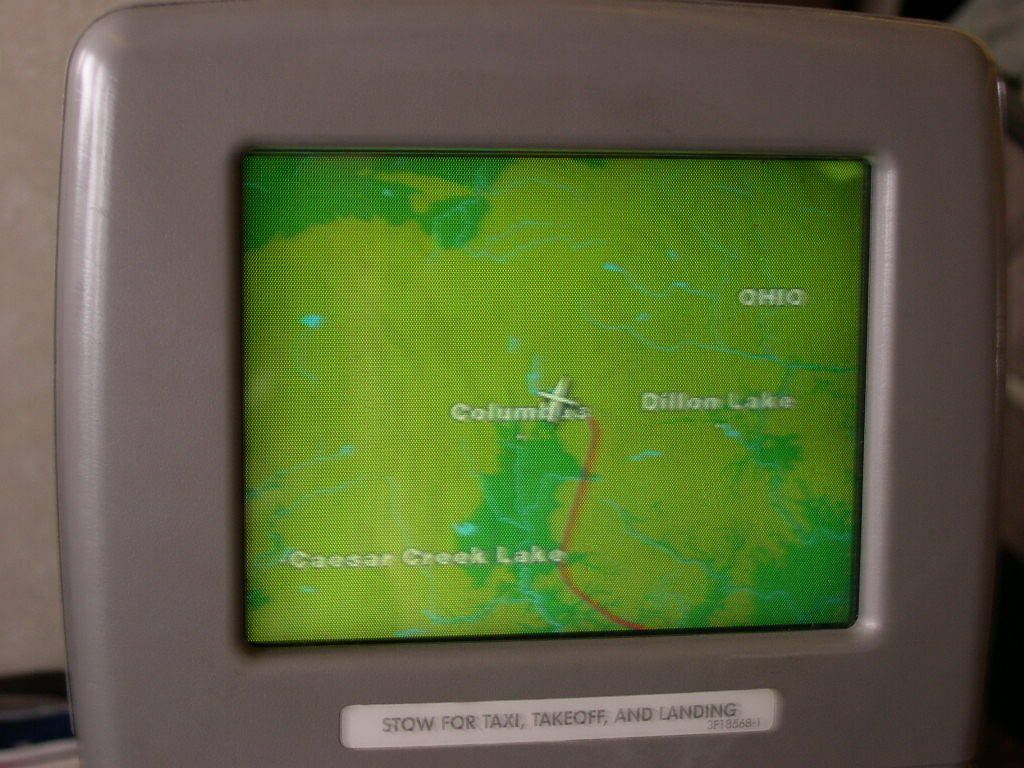 I was supremely disappointed when Chicago came into view. Not because of anything having to do with the city, but because the flight was soon to be over.
Wrigley Field
Sadly, we finally landed in ORD.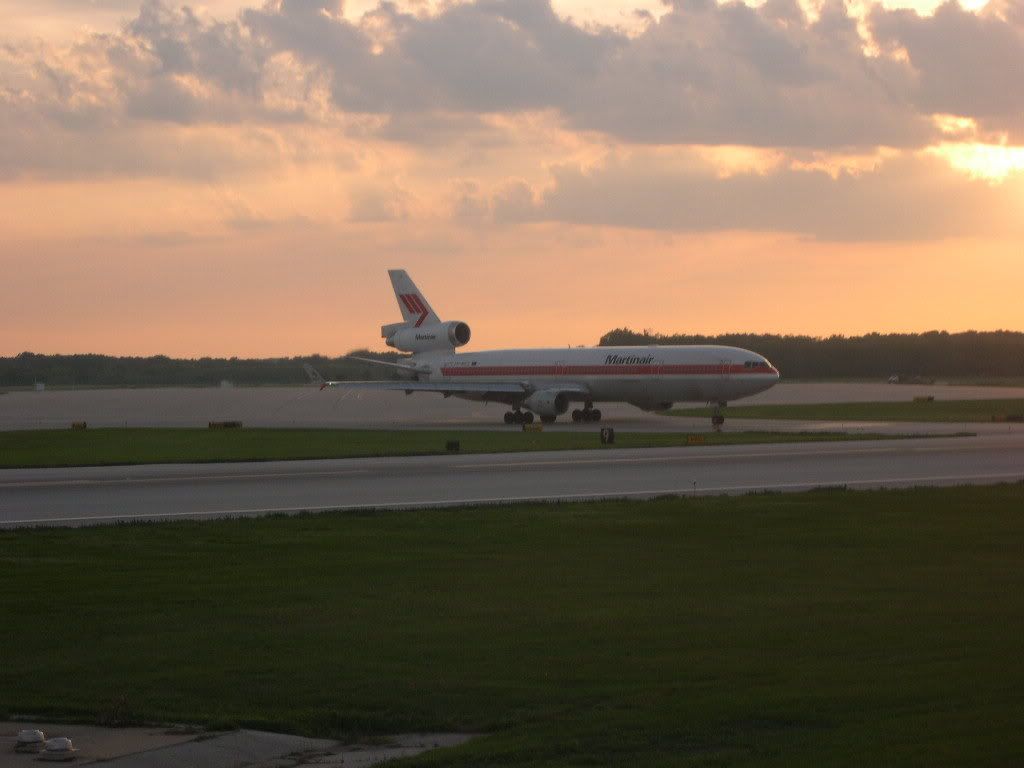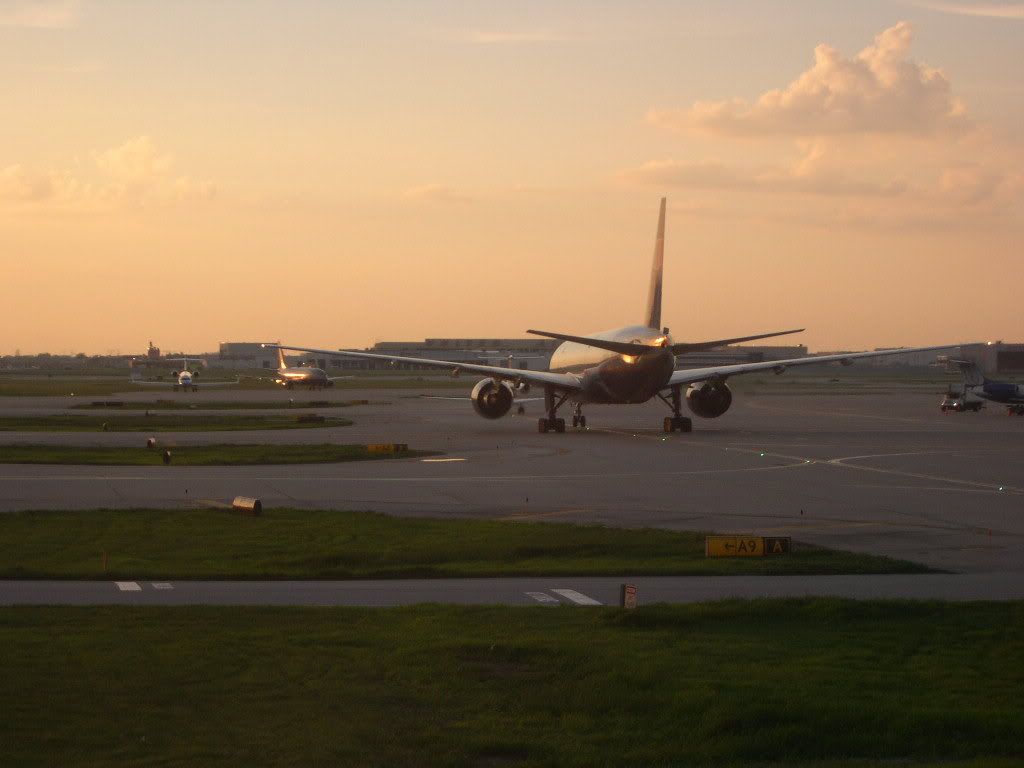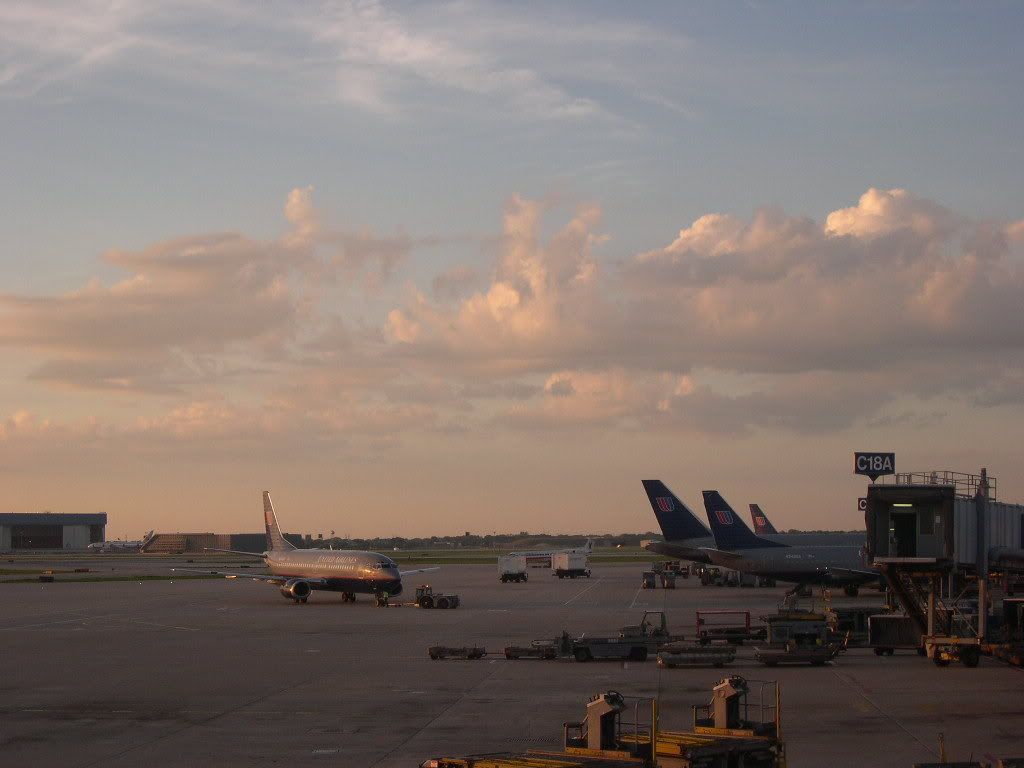 Well, to sum this all up, it was a wonderful trip. I love the triple seven, and it brought me another memorable flight. The UA business seat worked just fine for me, and those who complain about it should be happy that they are not in back. As for the FAs, they did their job, nothing more, nothing less. Not overly friendly, but very efficient in getting their job done. So, I hope that you all enjoyed reading this, and please post what you liked or disliked about this report--it will help me when making future reports.
My other reports:
MSN-DFW-DEN-AA
MKE-ATL-MKE-YX
DEN-STL-MSN-AA