This was a yearly vacation to Florida from my hometown airport SYR to TPA
Date: Feb. 20, 2007
Flight: US 1517
Depart: 6:20am SYR-DCA-TPA
Type: Airbus A319
Since I live about 50 minutes from SYR, had to leave a bit early to arrive on time. We got to the airport on time and proceeded to check-in. The US Airways counter was full of passengers outbound. jetBlue didn't have as many as I expected, haha i wonder why. But anyway the check-in kiosk wouldn't find my flight info so the agent had to do it and then the TSA took my bags and I went upstairs.
Morning is always the busiest time at SYR, there are many departures and the security check-point was starting to get longer and longer. But first I got a breakfast sandwich at the little restaurant. My Dad and I went through security fine until he had to be wanded haha! They had to take him over to the side and check him out and everything, and he asked why and the TSA agent just said it was probably because of his belt. Wouldn't they tell you to take your belt off before you went through?
So that took a while and we had to get to gate 6 and when we got there they were announcing our names over the PA. We made it in time but everyone was on the plane. It was definitely a full flight, mostly with vacationers. The flight was continuing on to Tampa, so we didn't have to connect flights. The plane was a US A319 in old colors.
We took off on schedule and had a great flight to DCA. We arrived at gate 37 and got off the plane for a while. It was time to board again and for another full flight to TPA. We left there and headed to sunny Florida!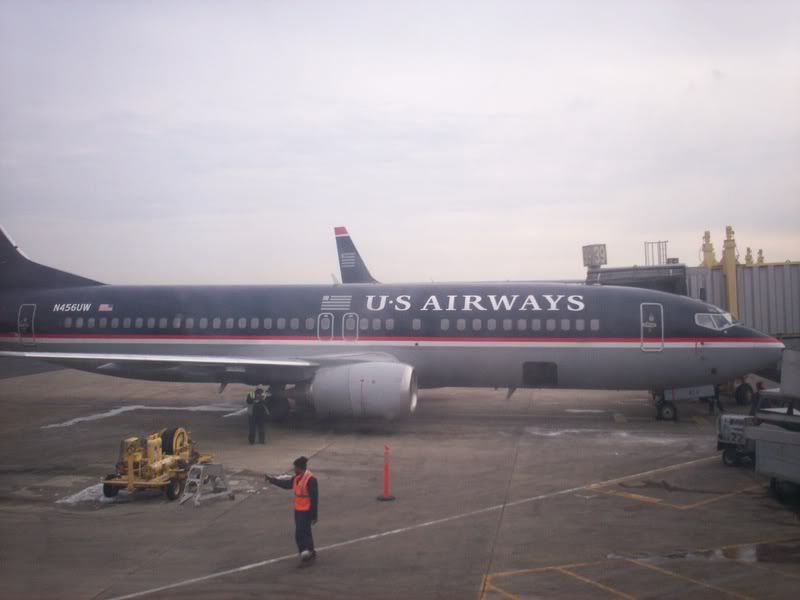 cockpit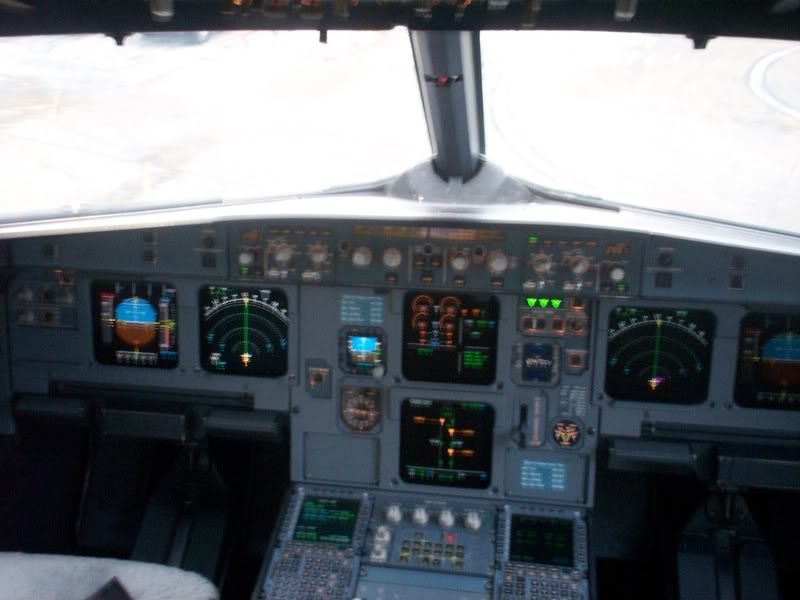 A320 in new colors at F-83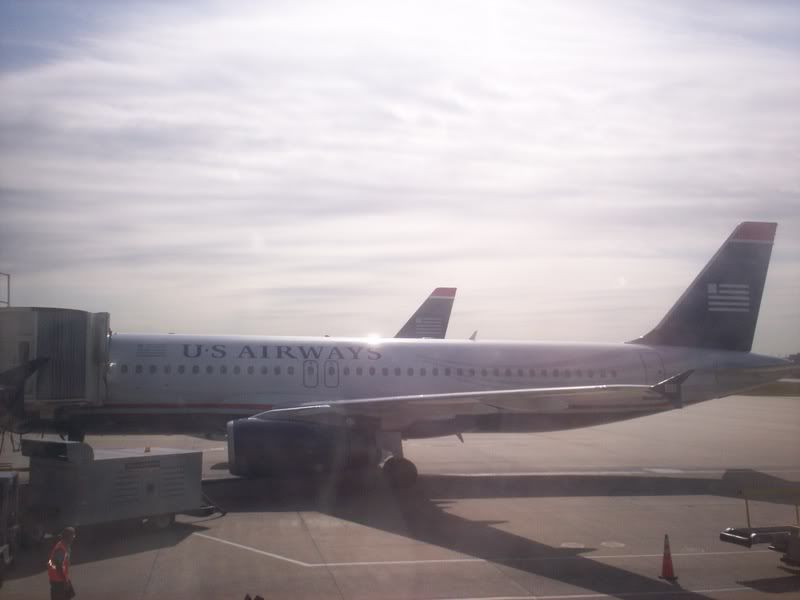 Return: Feb. 27, 2007
Flight: US 1966
Depart: TPA 4:37pm
Type: 734 o/c
I got to TPA very early but I didn't mind. Soon enough departure time came and I headed onto the plane from gate F-84. Flight was full again. I tried volunteering to give up my seat as they were over booked but the agent couldn't get me re-routed to SYR that night if I did. As we were boarding I noticed fire trucks going out to the taxi-way next to the runway by airside F. I also saw an emergency vehicle go by. I never found out why that was. But I boarded and we waited a bit then started pushing back.
Here are some photos I cought while waiting for departure.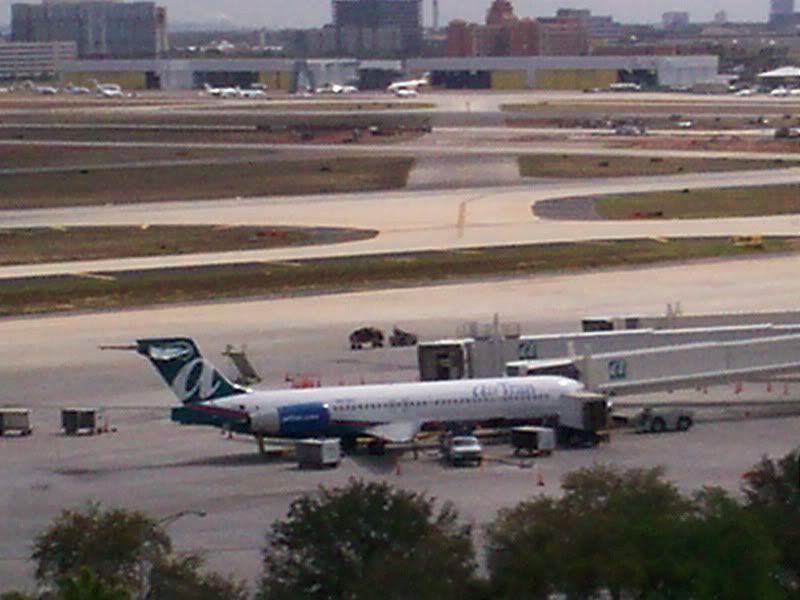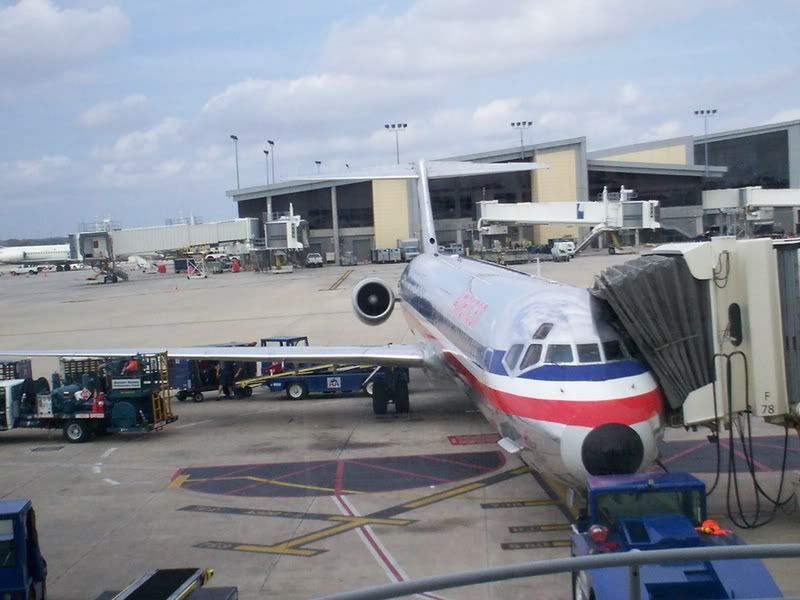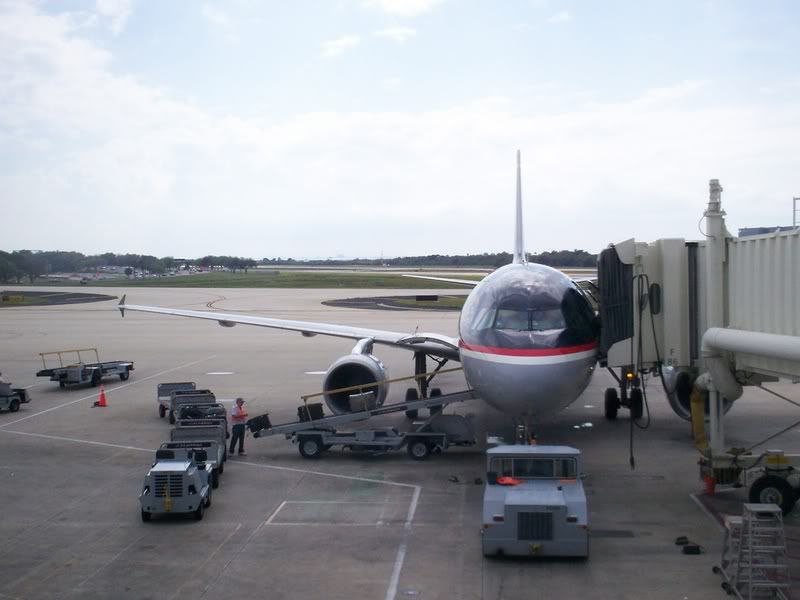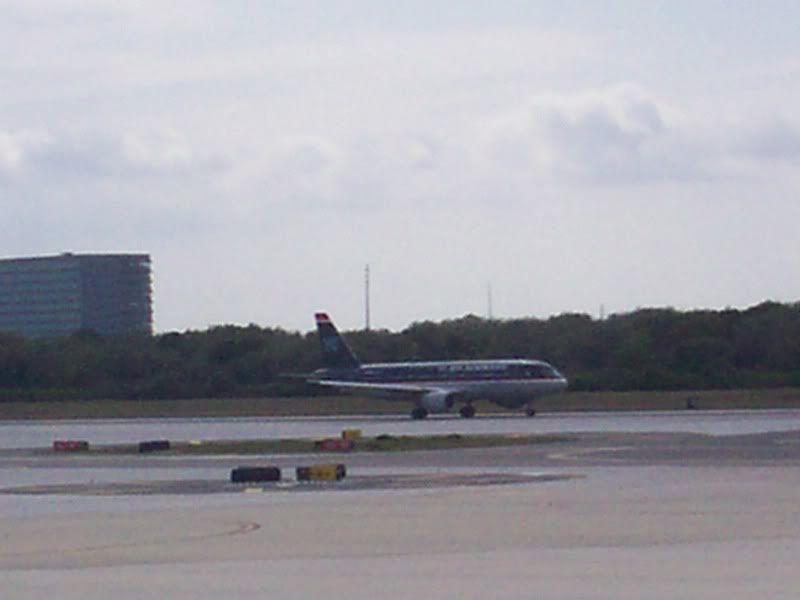 We made a great take-off a few minutes late, but it was a beautiful flight back up to DCA.
Landing over the water can be a thrill sometimes in DCA. After the landing there we parked at gate 35. I had almost a 3-hour layover which gave me plenty opportunity to watch the activity of the airport.
Next flight:
US 855
DCA-SYR
Depart: 9:25pm
Type: Airbus A319 o/c
It took a while to board the flight for some reason, but we all started boarding. The flight was a direct one coming from Orlando continuing to SYR, so the Orlando passengers got to board back on first. It was a full flight and when we all were ready for push back an agent came on board and asked for help with volunteering for a family of 3 that needed to fly but didnt want to split up. I immediately raised my hand, looking dumb ahah, and walked up front. It was a fun chance to get to stay in a hotel over night and also miss school the next day, along with the free ticket! I was sent back up to the terminal but unfortunately the agent came up and said he couldnt get more volunteers so I had to get back on. Another chance to volunteer, and it didn't work again.
We departed a bit late but we made up during flight. What a difference the night time makes at DCA in terms of traffic. It is so much less busier than the day, of course. We arrived at the white sandy beaches of Syracuse, NY around 10:40pm and docked up at gate 10.
It's always disappointing when you have to get off the plane back home, and its the last leg of the flight. That's just how much I love to fly.
Over all the entire trip itself was a good one. I have flown them twice since AW came into picture and US Airways really has re-done itself since the merger. Its become more popular and the lower prices help a lot. I also didn't expect the continuous video play of the destinations and features from Cranium on the A319's flip down screens. That was kinda neat. I hope to fly them again. Hope you enjoyed!