This is my first Trip Report, a little long, but it has some cool pics.
Allegiant Air 814
March 1, 2007
MD-83 (Registration Number: N864GA)
Origin: Capital City Airport
Scheduled Departure: 10:25
Actual Departure: 10:54
Departure Gate: 9
Destination: St. Petersburg/Clearwater International
Arrival Gate: 10
Scheduled Arrival: 12:45
Actual Arrival: 1:08
Seat: 9F
Load Factor: ~ 90-95%
Background and Pre-Flight
We booked the flight last December because my family (especially my mom) wanted a direct/non-stop flight to Florida. After some searching, there was the Allegiant Air flight from Lansing-St. Petersburg on Thursday so we could go to a Detroit Tigers Spring Training game on Friday then to our condo on Saturday. The bonus was it was really inexpensive. Probably total was 200 for each of us including taxes.
On the day of the outbound, I woke up about 6:30 am for a 10:25 Flight. Since the airport is only about 5 minutes from our house, we figured that we would leave about 8:30. My brother picked us up at about 8:30 and dropped us off in front of the terminal.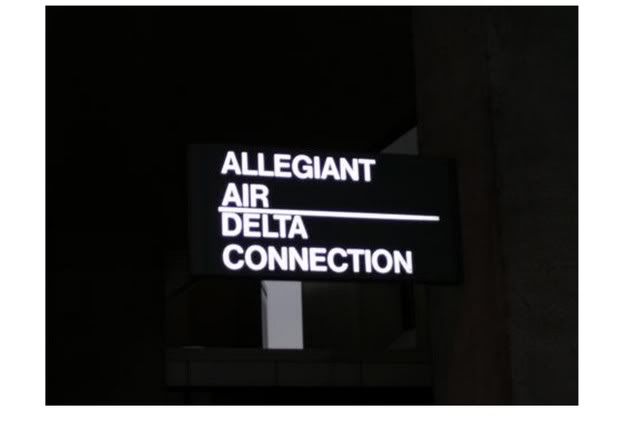 When we got inside, there were only a couple of people in front of us, although there were only 2 people working check-in.
After we got our boarding passes and our luggage tagged; we had to drop off our bags down near the Northwest Ticket Counter. As we turned around, we realized how good of timing we had. The line at the Allegiant Air counter has backed up significantly. I had a picture, but it is really dark. On the way to the TSA Security Checkpoint, I snapped a pic of the departure board, in which United 6358 had cancelled due to weather in Chicago. Getting from check-in through security took about 20 minutes and I was able to get some other pics.
My Boarding Pass for G4 814
A soon to be rare NW Saab which I think was RON in Lansing in that I never saw anyone at the gate and looked to leave empty.
An updated Departure board showing our flight being the next in line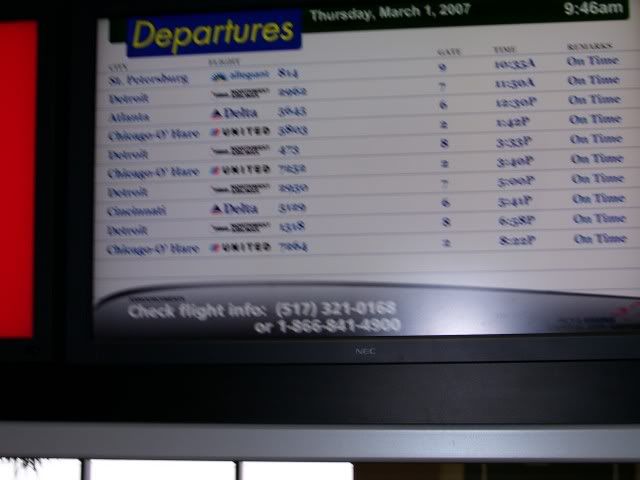 Our plane has arrived to take us to a place with sunshine. I noticed that it didn't really pull in very close to the terminal. I believe that it is so that a tug is not needed. NW DC-9's don't need one and this way they can just turn and go.
The Flight
About 20-25 minutes after they de-planed the aircraft, they began the process of boarding the aircraft with those who has Priority Boarding listed on their Boarding Pass. I, along with about half of the plane it seemed to have it as well. Boarding was smooth and quick, and I was listed as sitting in 10F, but I switched with my dad and ended up in 9F. I wanted the window seat so I could get some pictures.
A snowy day at Lansing Capital City Airport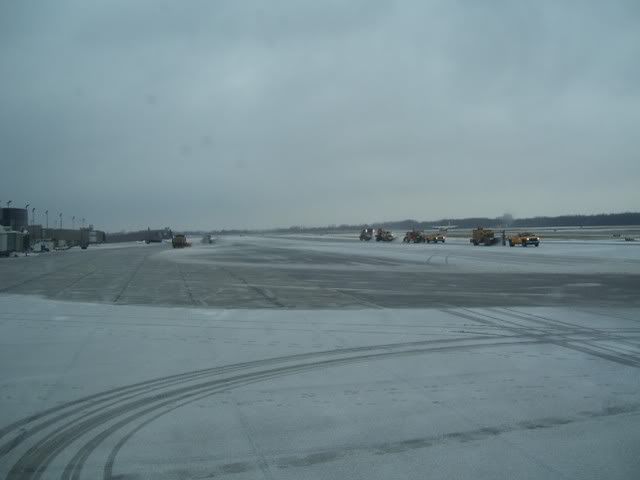 After boarding was complete, we taxied out and sat on the taxiway for about 10 minutes because of what seemed to be something to do with the overhead bin. Don't know exactly what it was, but the first officer (I think) came back and looked at it. The safety instructions were complete by 2 of the funniest F/A's I have ever had on a flight. Heidi and Leslie were hilarious and very welcoming and helpful throughout the entire flight.
Legroom for an all coach-class airline wasn't too shabby, but I have seen better.
Sitting on the taxiway while its' raining and waiting to start our vacation
Some nice cloud formations at 30,000 ft
Beginning the decent into St. Petersburg Clearwater International Airport.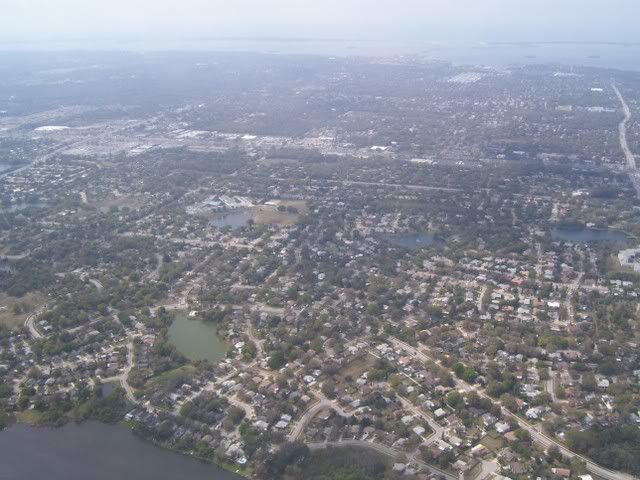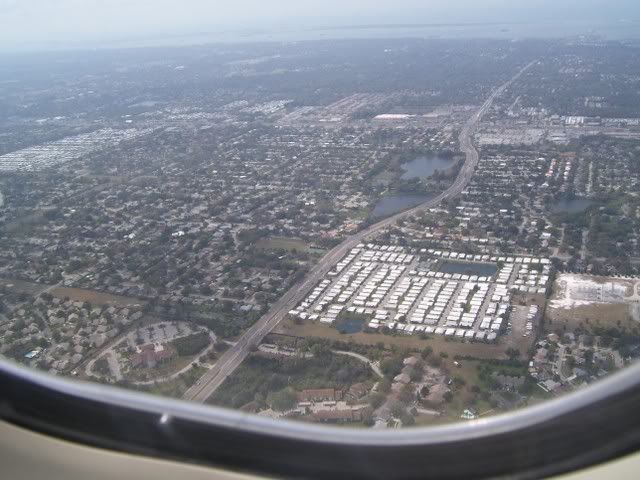 Video of landing at PIE.
http://www.youtube.com/watch?v=bG9YKwE1luY
A rather bumpy landing later, we were finally in Florida. At PIE, you must deplane by stairs which made me glad that I could get a couple of up-close pictures of our plane.
We claimed our bags from Claim 1 and the rental car and headed off. I got some pictures from the outside of the terminal while a huge military jet (something like a C-130) took off.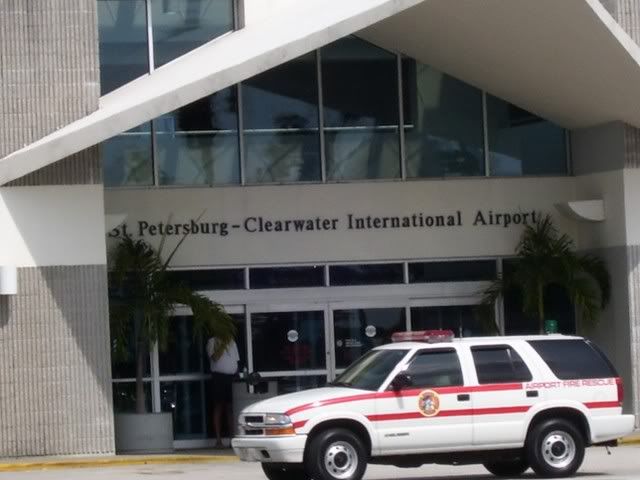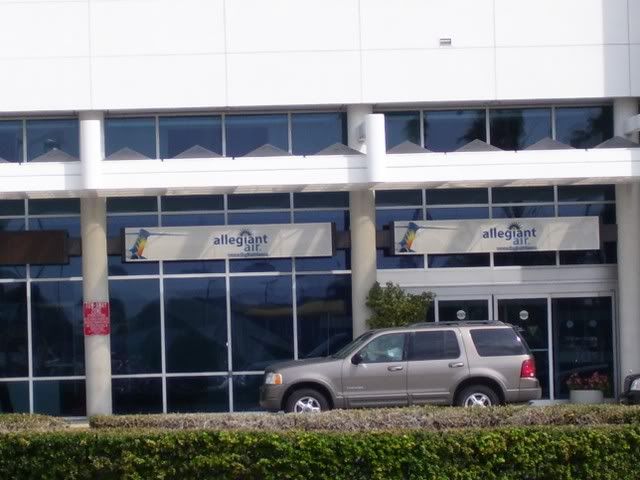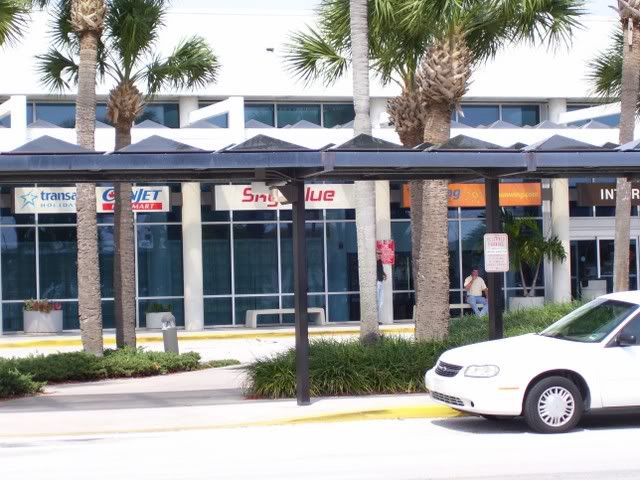 The Vacation
It began with sun in Orlando so we could catch the Detroit Tigers play the Houston Astros.
Houston Astros Home Stadium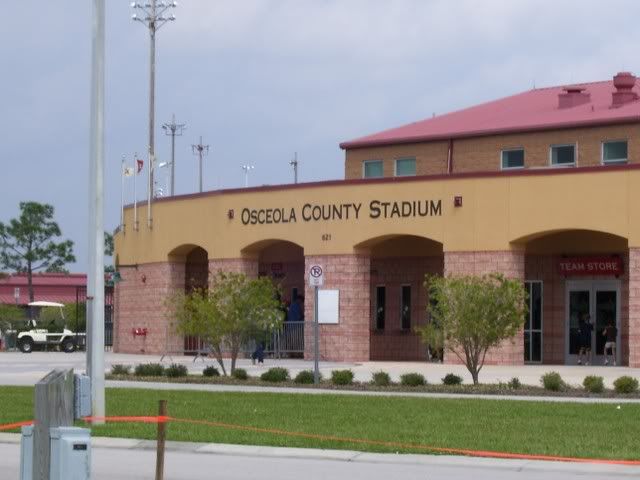 Brandon Inge and some of the other Tigers warming up for the game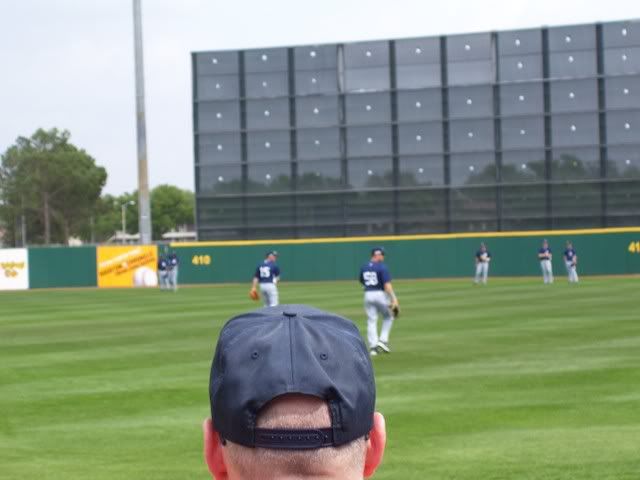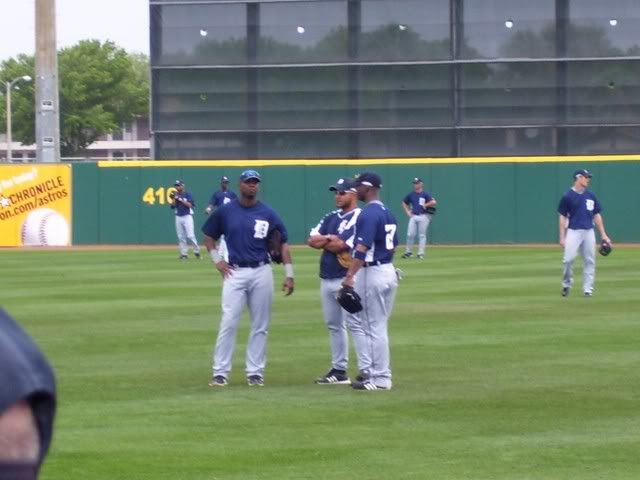 Scoreboard for the game in which the Tigers ended up winning the game.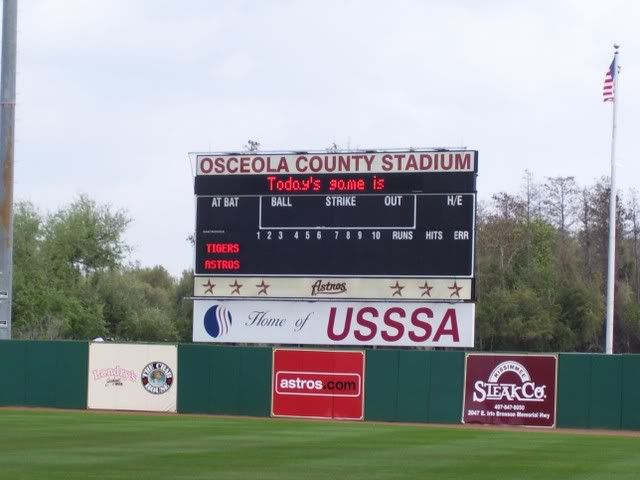 Jeremy Bonderman, one of the Tigers great young arms was really the only well known pitcher to make the trip. He went 2 strong innings. The Tigers won 13-8.
We then had to drive about 2 ½ hours to our condo from Orlando to Sarasota. Because we couldn't get into our room until 4:00, we went to see the new John Travolta/Tim Allen/Martin Lawrence/William H. Macy comedy
Wild Hogs
. I highly recommend it to anyone who is in need of a GREAT laugh.
Here are some pics from our condo.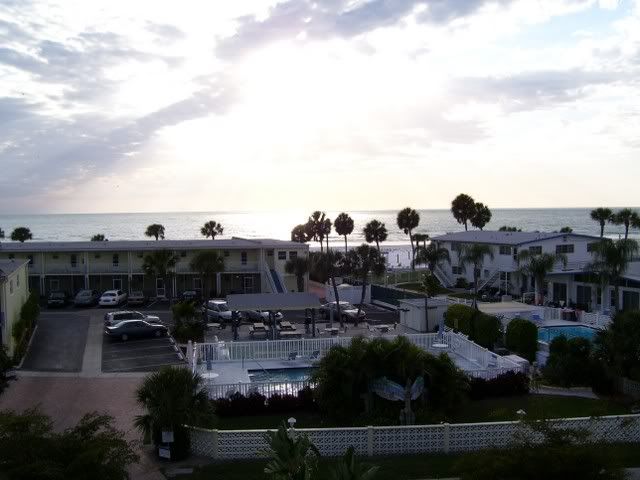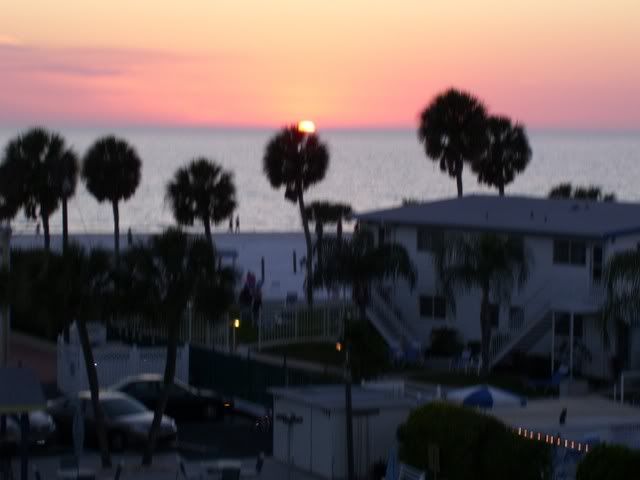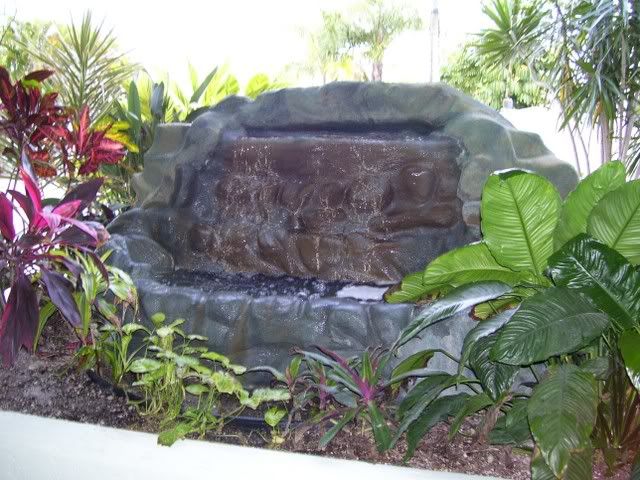 Private beach access across the street
The Gulf of Mexico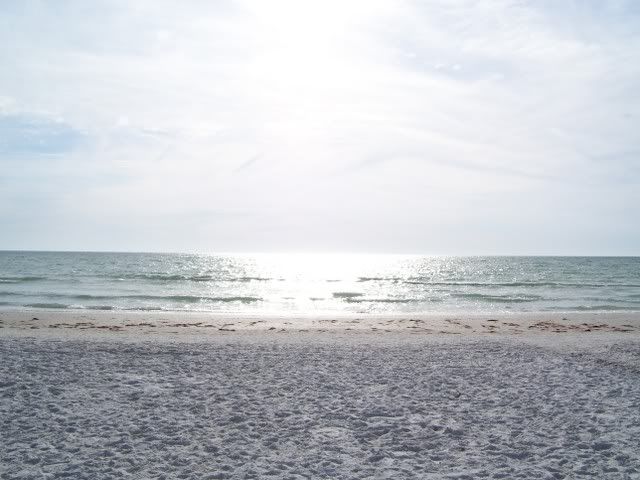 Some of the best sunset pictures I have ever seen
Allegiant Air 715
March 10, 2007
MD-83 (Registration Number: N878GA)
Origin: Orlando Sanford International
Scheduled Departure: 4:10
Actual Departure: 4:34
Departure Gate: 12
Destination: Capital City Airport
Arrival Gate: 9
Scheduled Arrival: 6:33
Actual Arrival: 6:52
Seat: 10F
Load Factor: ~ 90-95%
Pre-Flight
I once again woke up early because we had a long drive back to Orlando-Sanford International Airport for the flight home. We left our condo about 9:45 am and made are way through all the tolls and on our way to the airport.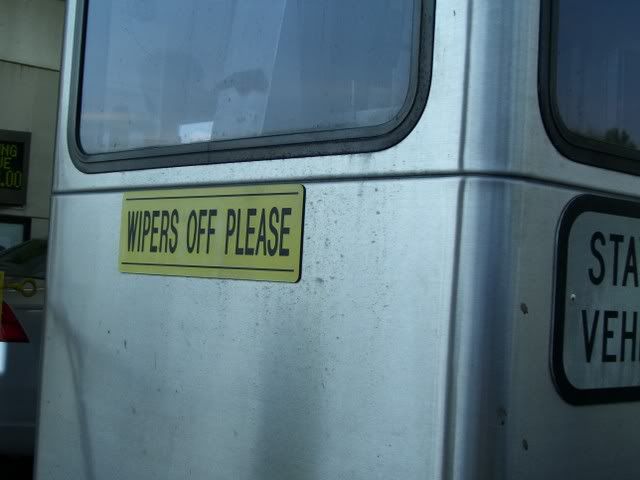 Entrance to the terminal drop-off area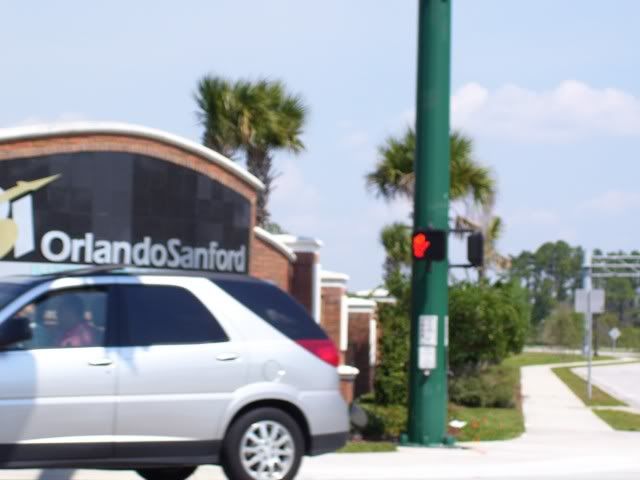 Welcoming sign to all those who are coming to SFB
Allegiant 727 to Sioux Falls, SD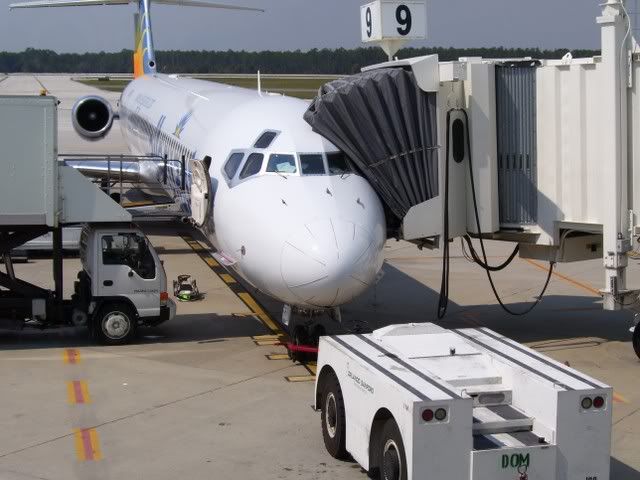 After a delay of about 10-15 minutes, it finally began its pushback and went on its way.
Congratulations Allegiant on a year at Orlando-Sanford!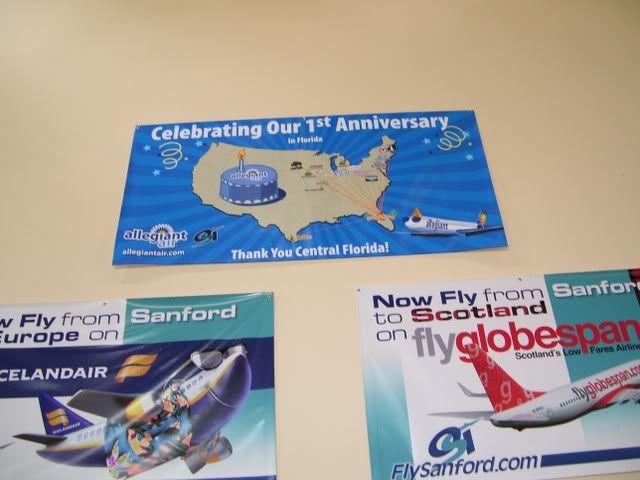 IcelandAir 757 parked at the International Terminal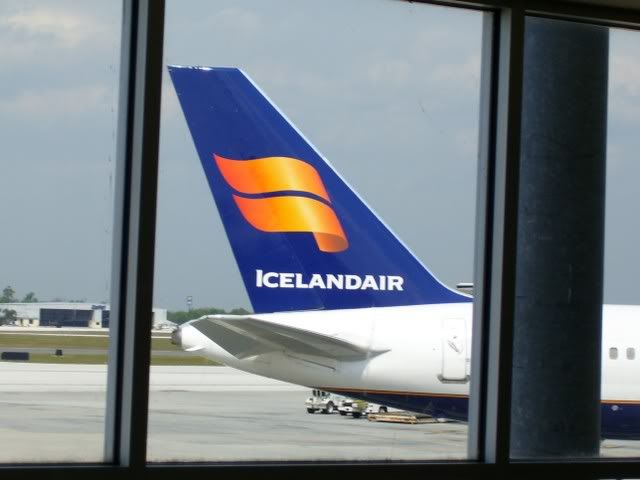 Three LGW flights arriving one after another
First Choice Airways arriving from LGW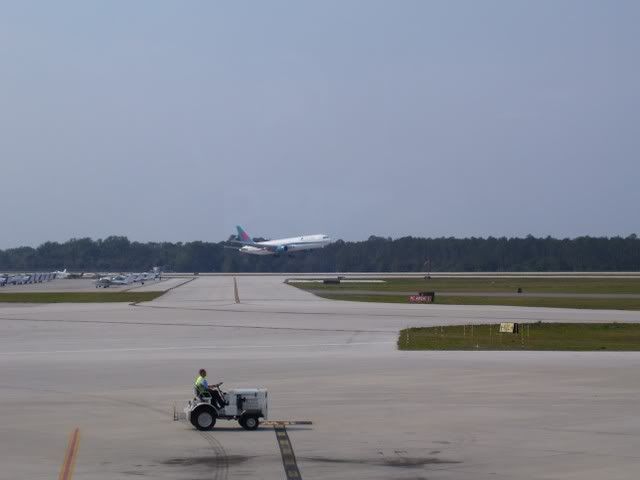 Coming right at us
Rollin down toward the International Terminal at SFB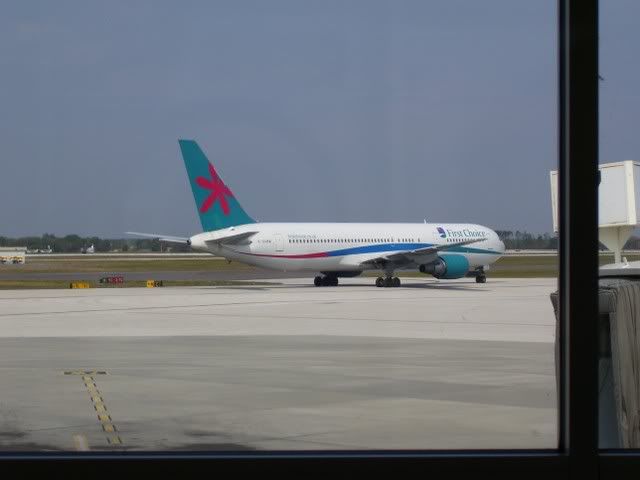 The Flight
We got to the airport about 12:30 for a 4:10 flight, which I don't mind at all, but my parents got board I think. Check-In and Security only took about 10 minutes because the only other flight that was there at the time was Allegiant 727 on the way to Sioux Falls, SD.
Allegiant Check-In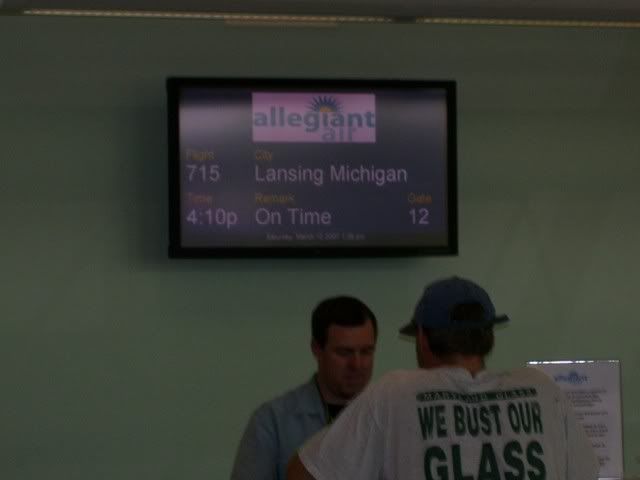 My Boarding Pass
Gate 12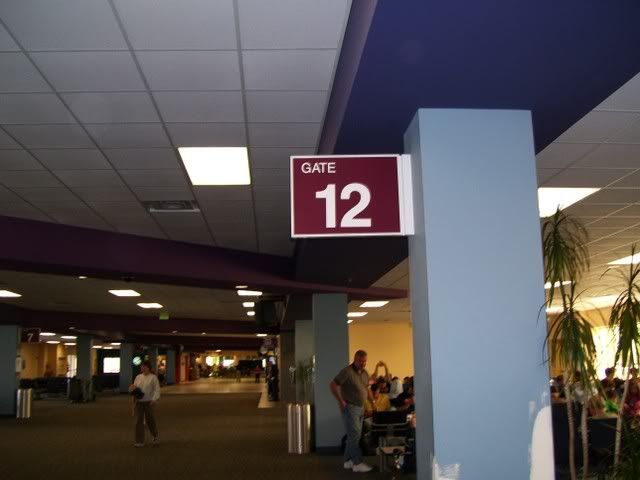 Our plane arriving from Iowa
Looking down Terminal B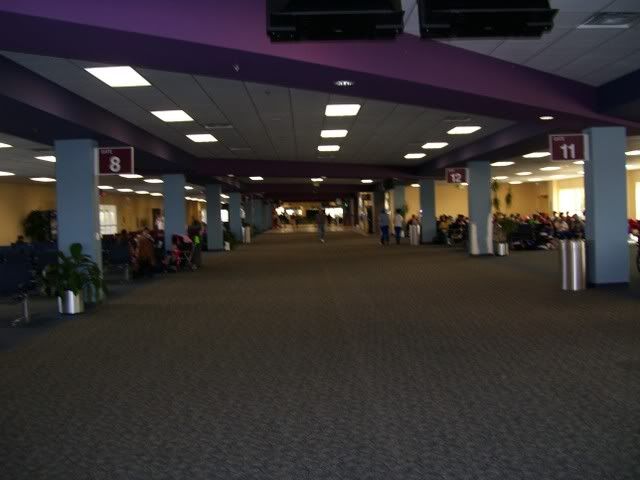 Our boarding time arrived and we boarding quickly and easily. Everyone was boarded by about 4:05, but paperwork took a little longer than expected and once we pushed back, the safety demo was done and we taxied toward the runway
Legroom on this G4 MD-83
Look out the window of seat 10F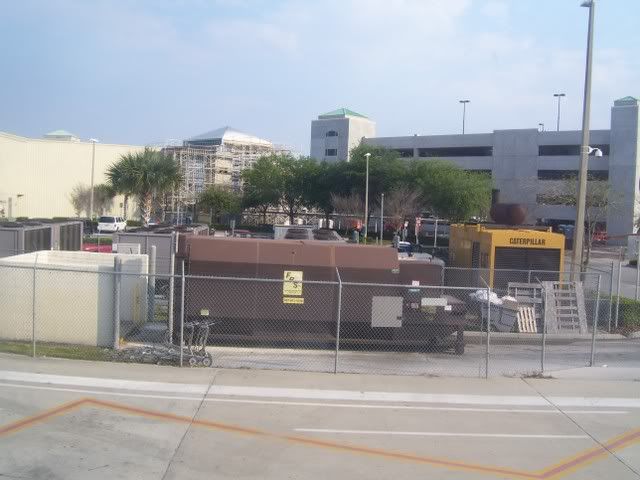 Thomsonfly
MyTravel Airways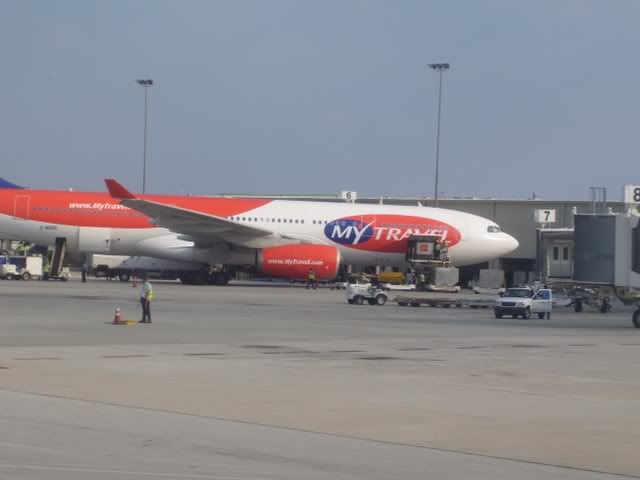 Taking off from Orlando Sanford International
http://www.youtube.com/watch?v=rr-cjJoe71s
30,000 ft.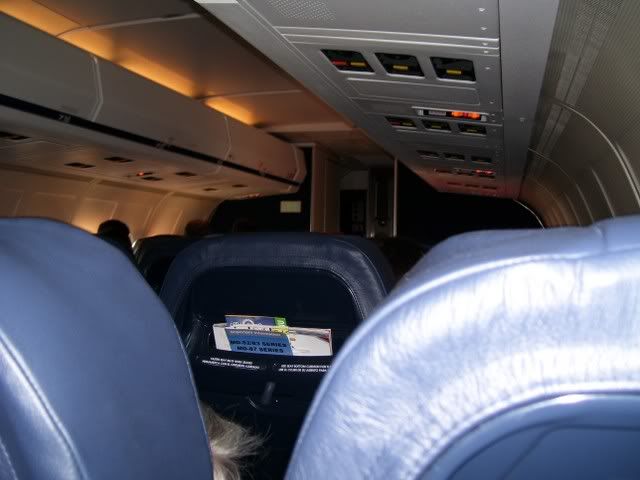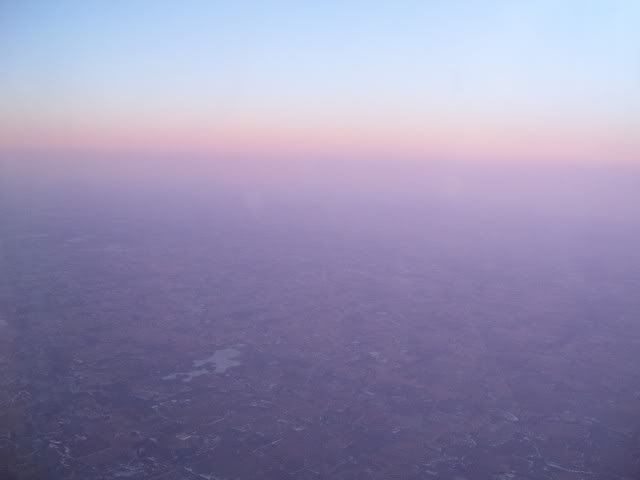 Landing at Capital City Airport
http://www.youtube.com/watch?v=dy287iUgJzw
Arrivals Board at Capital City Airport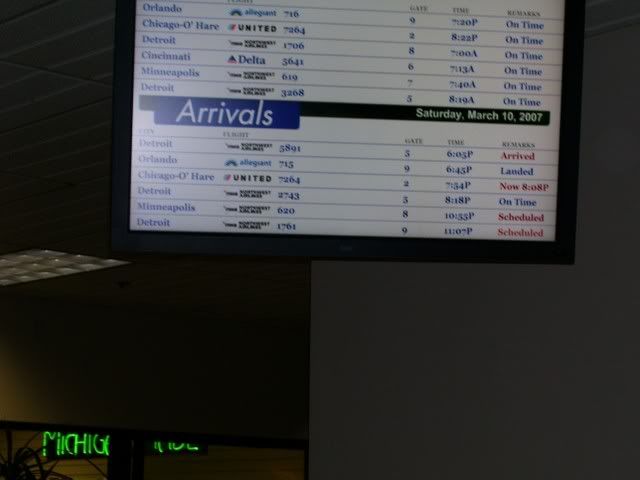 Overall Evaluation:
Check-In: 9 Only 2 people working when we left kept it from being a 10. Other than that, they were very friendly and got us on our way.
Boarding: 10 It was very quick and efficient
On-Time: 8 We were delayed with both of our flights. Both times it had something to do with the plane (LAN-PIE) or paperwork (SFB-LAN). They are things that need to be done, so I wasn't upset; its just that you were wanting to get going with your vacation or just get home.
In-Flight: 9 This was excellent as long as you know about BOB ahead of time so you can back appropriately. I had Pringles and Gushers on the way down with some water and on the way back I had some Ritz Peanut Butter crackers and Ice Tea. The flight attendants were so nice and so light hearted, especially on the way down. They are some of the nicest I have ever had on any flight. The only drawback to the product was the plane was a little dirty, but the turn in Lansing was so short I kind of expected it. Also, there were a lot of tiny children on the
Post-Flight: 9 The baggage was there just about as quick as we were at PIE so we were in the rental car with our baggage on the road about 30 minutes after we got off the plane. When we got back to Lansing, it took about 30 minutes. The reason I didn't give them lower was because Allegiant doesn't handle the ground or airport ops in Lansing; it is AvFlight Lansing.
Average: 9
Comments
I have to say that I was really looking forward to flying them because I have heard so many good things about them. Knowing about the BOB aspect of the airline and that it was all coach was a definite plus because I knew what was coming. The flight was enjoyable because it was so inexpensive and I wasn't paying for anything I didn't want. Also, it was a direct flight and even though I like connecting in big airports, it was nice to just wake up and go right from the local airport to Florida; instead of having to drive to Flint and taking AirTran or Delta and connecting through Atlanta.
The Flight crew was so lighthearted to begin with I knew that it was going to be enjoyable all the way down. On the way back, I bought one of the models of the MD-80 series for only $20. It is cool because it offers a unique souvenir that you couldn't find in many places. I got to relax not having to worry about the connections or anything and able to play a card game or two.
Overall, I would have to say traveling with Allegiant was one of the best experiences I have ever had. It was so easy and hassle free. Being able to fly from my home airport (I also consider FNT a home airport b/c I use them more often) and get to one of my favorite places in the country was so amazing and the crews both ways made it an excellent trip. Thank you Allegiant Air for a great beginning and end to my Spring Break.
Hope you all enjoyed my first Trip Report on Airliners.net
Comments Welcome
JetBlueGuy2006