I just got back from a week's long trip to Amsterdam and Paris. I took my brother along as he's never been outside the U.S and I thought it'd be a good experience for him. Besides, he's always wanted to go to AMS anyway, and seeing how i've never been, it worked out well. Paris was an added bonus partly because I contacted one of my friend's who lived there and she happened to be free to hang out with us while we were there...never hurts to have a local show you around.
I took well over 200 pictures on this trip...and as you'll see, I didn't take any from the domestic flight segments (in part 1, MSY-ATL was operated by a MD88....totally full flight....seat 15D...flight #1019). In part 1 of this report, you'll see some pictures from DL's new 763ER economy product...a landing video in AMS....some pics from AMS...and a short video taken from an AMS canal cruise.
Let me start by giving you my impression of DL's new economy transatlantic product: it's a work in progress. I can see it becoming a top tier service in the future. As it stands now, out of the U.S carriers that i've flown across the pond, DL falls begind CO and UA, but it beats AA easily.
First, a few not-so-great things about DL38:
1) Needless delay.
Our aircraft had arrived into ATL at 6:00am that morning from Brazil (as was announced by the gate agent) and had been sitting in the remote parking area for a good nine+ hours. You'd think during that time the plane would be cleaned, serviced, and would be waiting at the gate at least 1.5 hours before DL38 was scheduled to depart. That was not the case. The plane didn;t show up to the gate until 5:15pm....for a 5:20pm scheduled departure. They got the plane cleaned and catered quickly, and it only ended up being 1 hour late pushing back, but still, they should have pre planned it better and had the aicraft ready to go for an on time departure. It seemed like a logistics problem, if anything.
2) Filthy blanket.
It looked nice enough, all wrapped up and lying there on my seat. But when I opened it, I noticed a strange looking dried white substance located on the blanket, it patches, in a few locations. Perhaps someone used this in an attempt to reach the mile high club and the cleaning crew missed it? In any case, I got a new one, no big deal. But it was kind of nasty. I'd expect something like that on WN, not on a DL transatlantic flight.
3) No duty free.
I never buy duty free anyway, but the Dutch couple in front of me inquired about it, and the FA said "sorry no duty free on this flight'. That was a first.
4) No mid flight snack.
When something is printed on your menu, you'd expect the company to deliver as to what is typed on there. And there it was, printed as plain as day: "a mid flight snack will be served". Never happened. I was up the entire flight. Maybe the mid flight snack was when they came around with cups of water?
Now, a few good things:
1) The plane itself.
For a tried and true workhorse, N186DN sure looked great, with those new leather seats in coach, and the upgraded Business Elite cabin. The coach seats were very comfortable, but headrests were sorely missed...by me anyway.
2) Coach amenity kits/menus
Just a couple of nice touches which bring DL a little more in line with the European carriers on transatlantic flights.
3) Food/overall service
Dinner was excellent (chicken breast with orange chipotle sauce, mashed sweet potatoes, pasta, salad, bread, and a really good brownie), as was breakfast (warm croissant with a banana and a granola bar). All the f/a's were friendly and helpful.
Now, onto the pictures....
1) at the gate in atlanta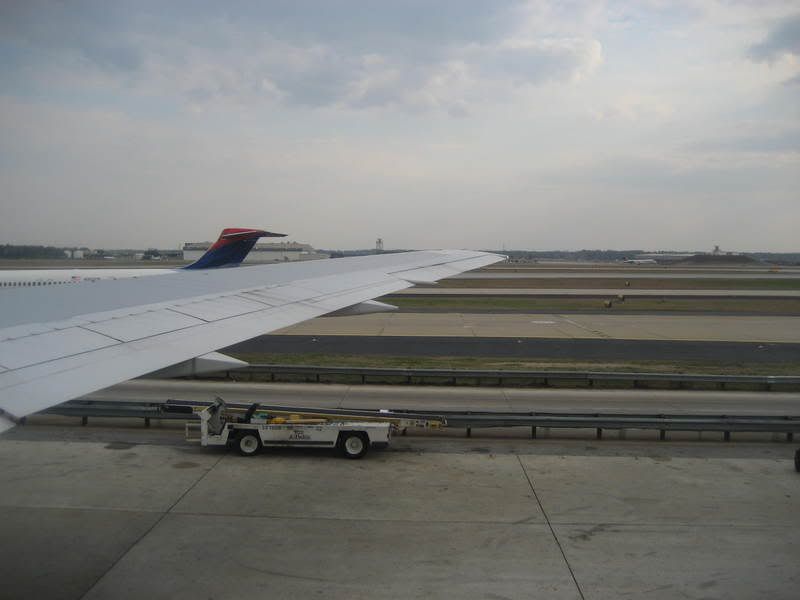 2) new leather seats in coach....pretty comfortable...
3) mostly full flight today, just a few open seats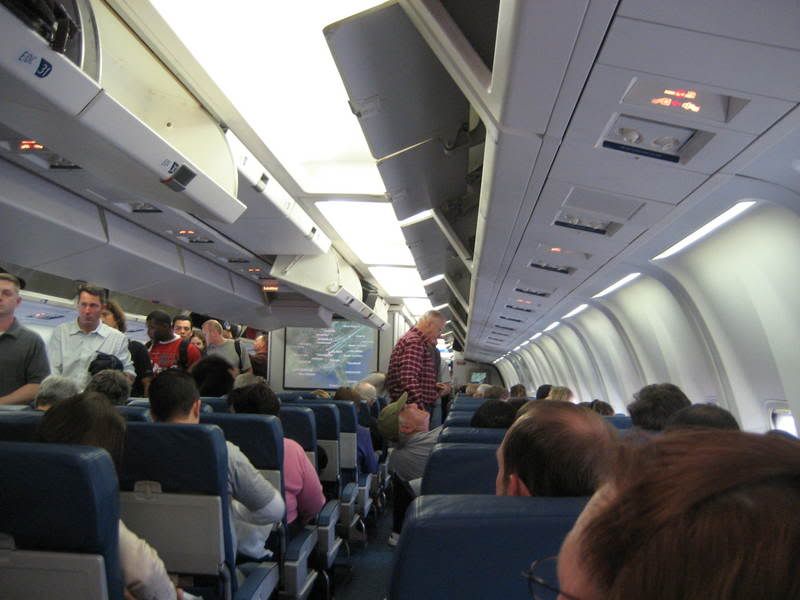 4) airborne!
5) climbing...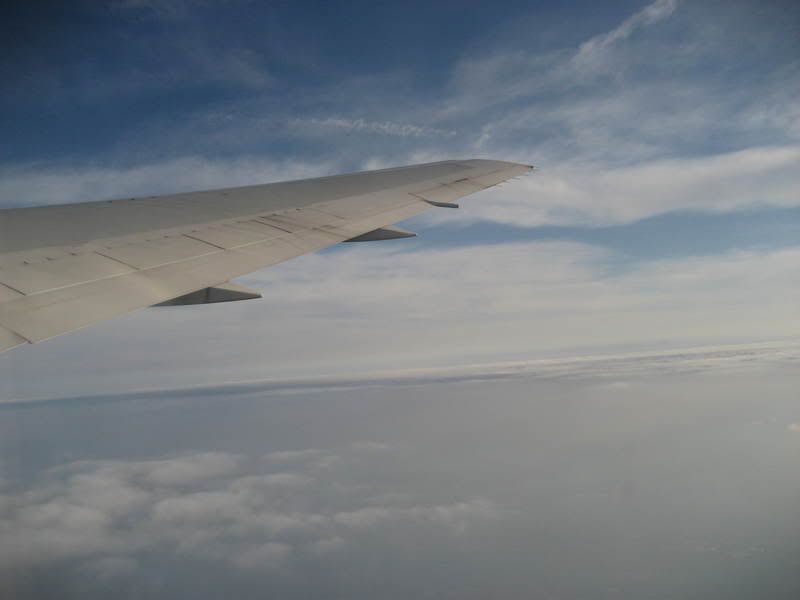 6) a "mile high mojito"...pretty good for $5...had a beer for free with dinner
7) sunset at cruise altitude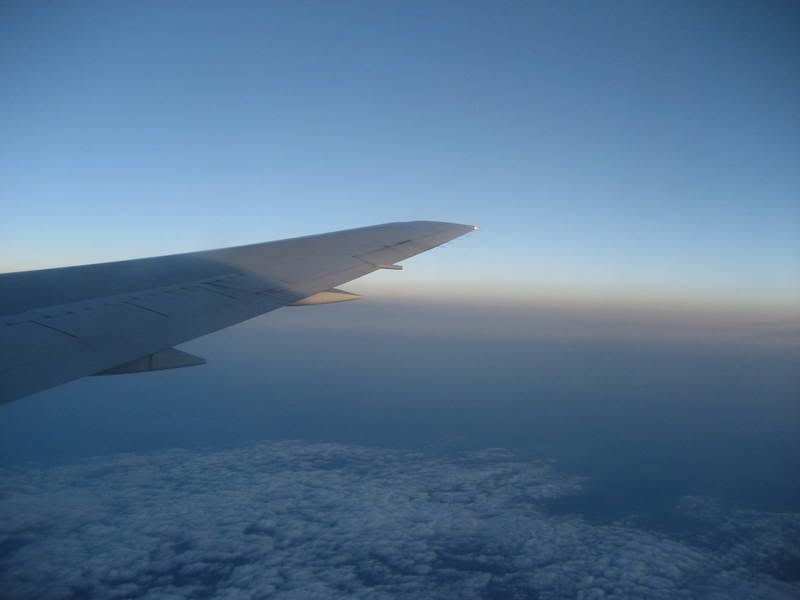 8) somewhere over the ocean...."monk" was playing on the main screen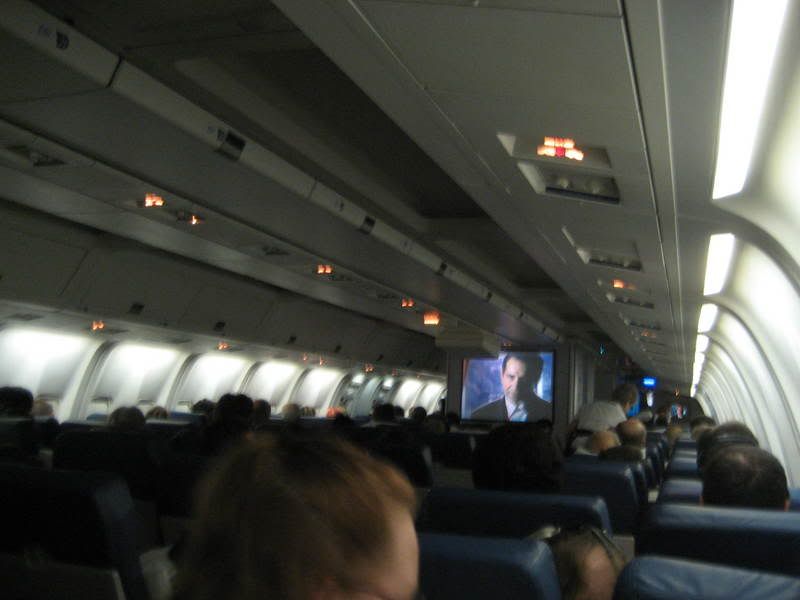 9) sunrise over the UK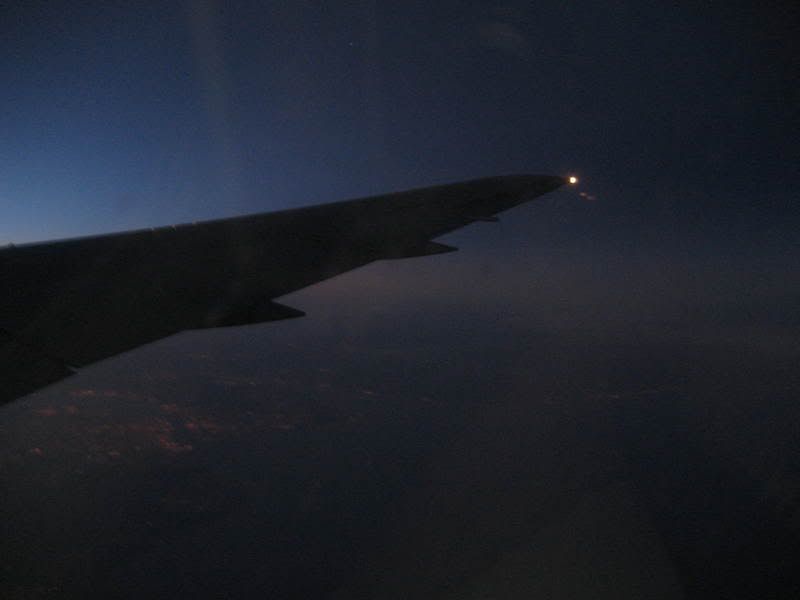 10) almost there now...
11) getting ready to cross over the North Sea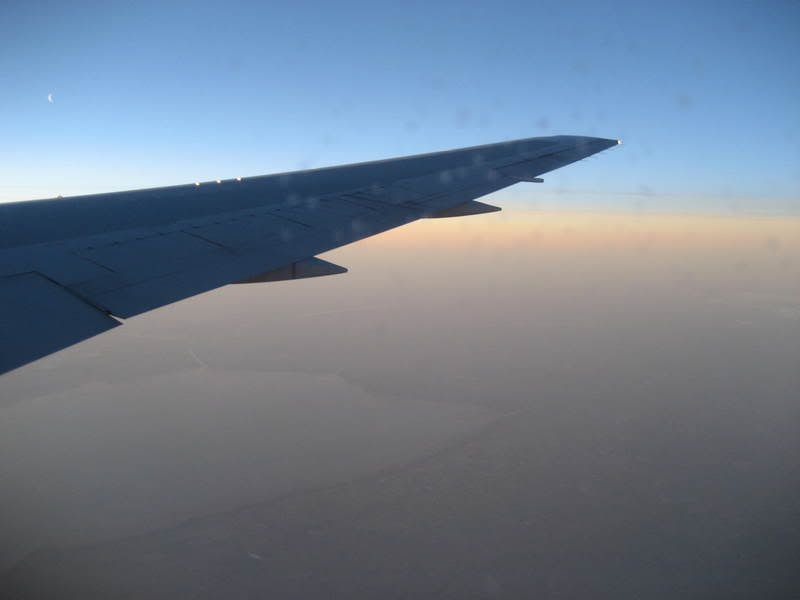 12) approach into AMS...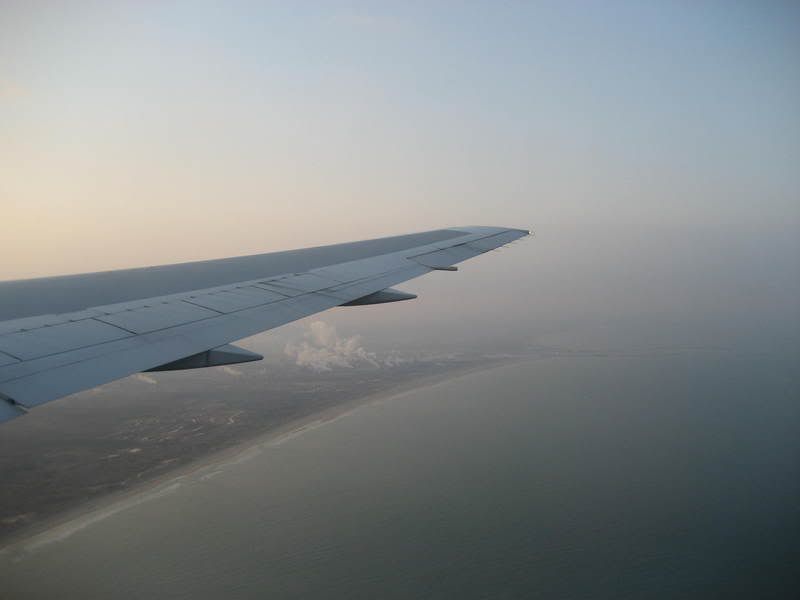 13) about 5 minutes from landing...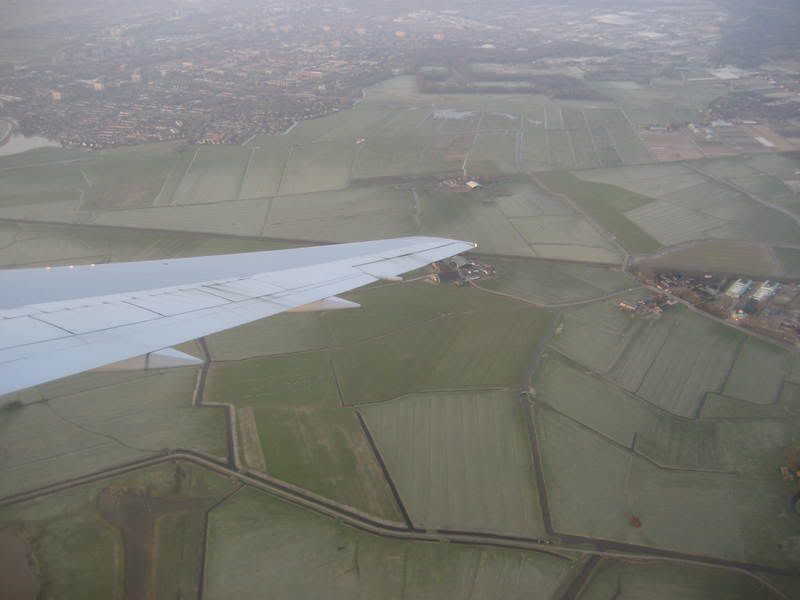 landing in AMS
Boeing 767 landing in Amsterdam
Add to My Profile
|
More Videos
14) schipol...what an airport...beautiful!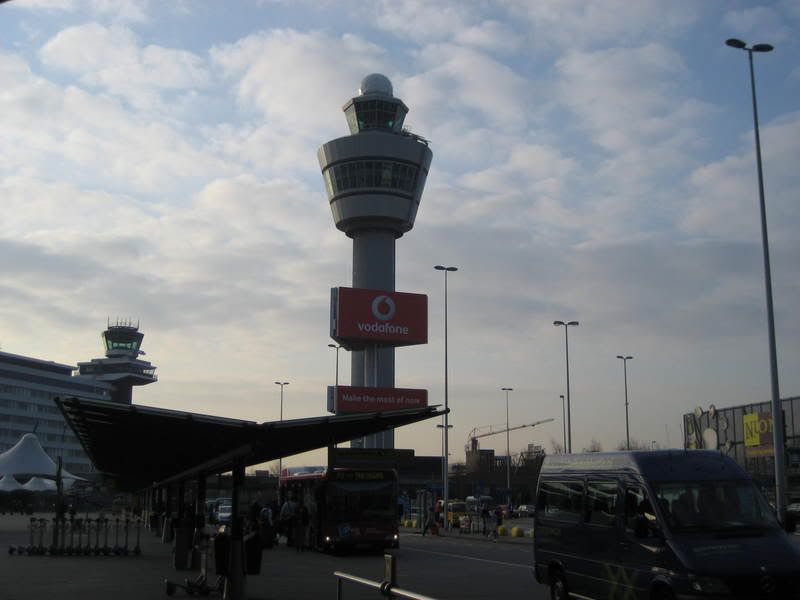 And now some pictures from the beautful, historic, and fun city of Amsterdam. We stayed at the Eden Hotel on the Amstel River, near Rembrandt Square. Amsterdam reminded me of New Orleans in a lot of ways...two places with a unique zest for life...and both, of course, below sea level.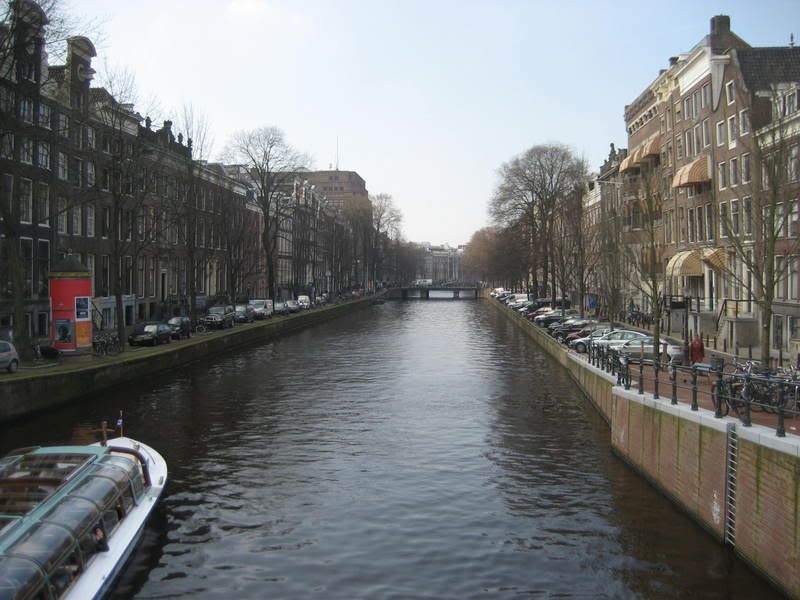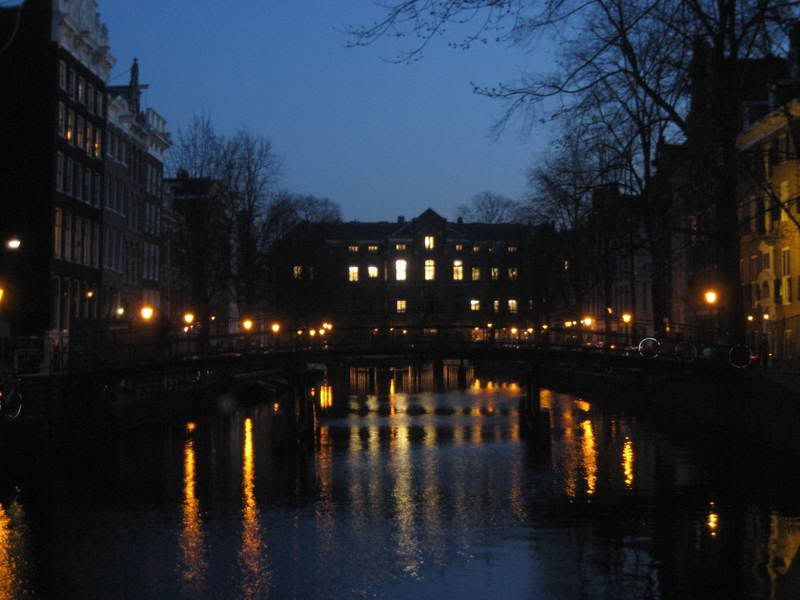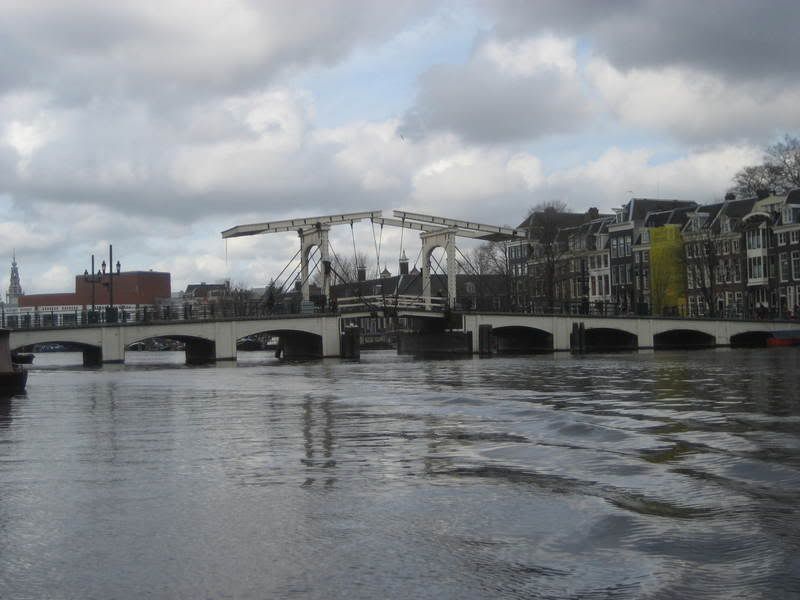 And to finish part 1, a short video from a canal cruise.
Amsterdam boat tour
Add to My Profile
|
More Videos