Briefing....
For my latest trip, I decided to try US Airways, and compare my experience to the last time I flew this carrier in 2004. Have they improved since then? Read On....
Leg 1:-
Date: Thursday 22 March 2007
Departure Apt: MAN
Arrival Apt: PHL
Aircraft: Airbus A330-300 (N272AY)
Flight No: US 1597
Seat: 35A
Sched Departure Time (Local): 10:00
Actual: 10:50
Sched Arrival Time (Local): 13:55
Actual: 14:30
My first flight since January, was taken in late March. I invited myself to the 2007 Las Vegas a.net meet, and thought I would fly US Airways, to see how things have changed since I last flew them back in 2004.
I arrived at MAN by train, at around 7am on the Thursday morning, 22nd March. After making my way from "The Station" to Terminal 2, I checked in for the flight at the Envoy Class/Star Gold counter, and I managed to get myself a window seat. My bags were checked thru to Vegas for me. There is no Star Alliance Gold lounge for US Airways customers yet at MAN. I had to wait in the main airport terminal, not that it bothered me much.
Here are some pics....
Manchester Airport T2 (MAN)
The flight today would be leaving from gate - 214. I last flew from this gate when I went to DOH on QR back in 2006, what a coincidence
To pass the time, I made a video from the gate, of various aircraft, while we all waited for the inbound to arrive (late). My eyes lit up when I saw what aircraft was infront of me
Apron Action Video
My Aircraft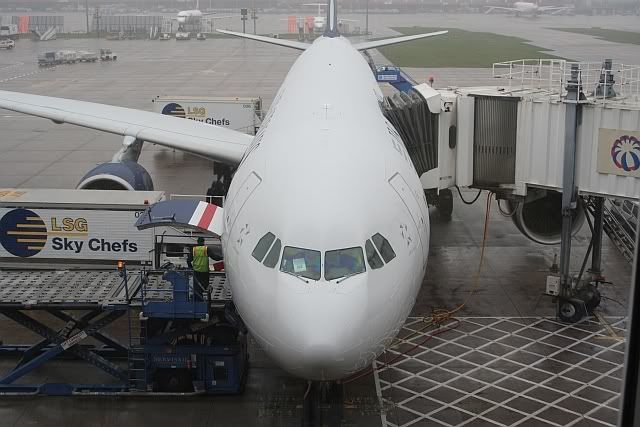 View Large
View Medium


Photo © Paul Spijkers
Here's what she looks like in her new colours (This is sister ship 273).
View Large
View Medium


Photo © Karl Nixon
Boarding commenced at 1000 (actual sched departure time) and was completed by 10:25, ready for departure.
From My Seat
The Captain informed us that the flight time across the pond would be roughly 7Hrs 31mins, giving us an estimated arrival into PHL at 1430. After takeoff, headsets were offered for sale at US$5, which I purchased. You can keep these for future flights we were told, so thats what I did. I still have them with me at home now.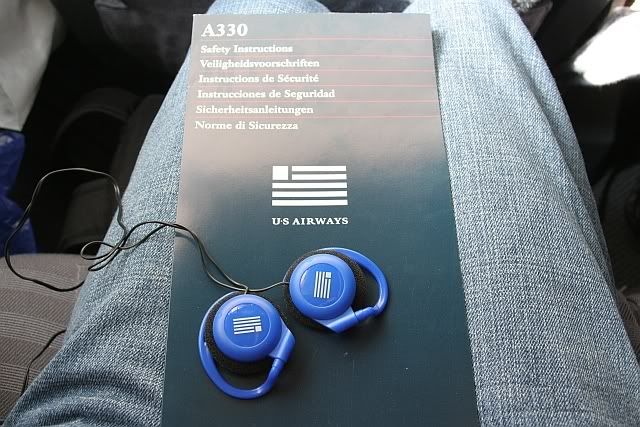 Shortly after departure, a snack service was offered. The F/A's worked in teams of 2, quickly serving all the passengers in the cabin.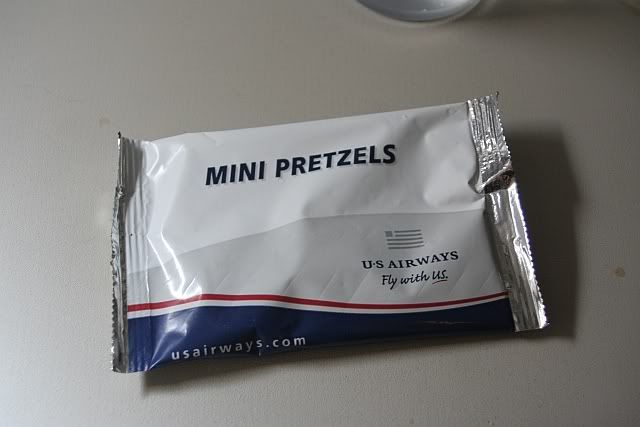 Roughly 1 hour after take-off, lunch was served - Chicken, Potatoes, Veg. Cheese and crackers. Chocolate mousse, bread rolls and Orange Juice for a drink. All finished off in no time at all, a truly nice meal.
The Meal.
Progress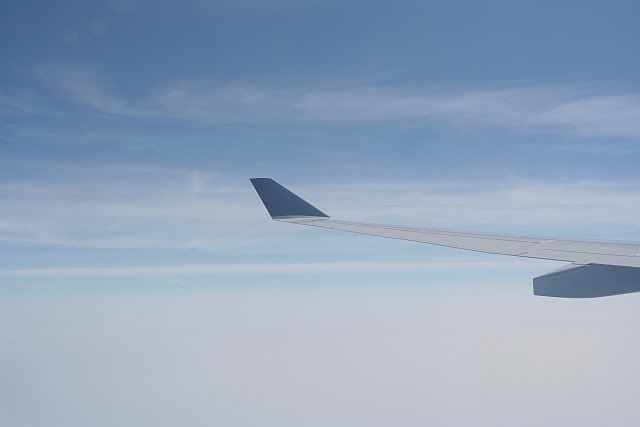 After lunch, I watched the movie "The Guardian", followed by an episode of "The Simpsons", then I listened to a few music albums. The AVOD on the A330 is very good. We were served a snack over the Maine, a small Chicken Sandwich, pretzels and a drink. This was quite an ideal pre landing snack.
Afternoon snack.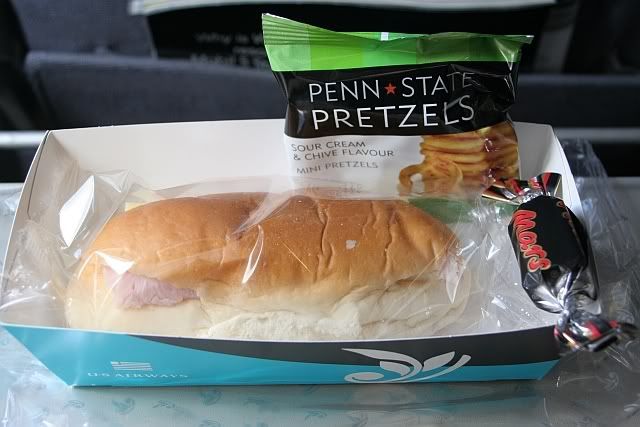 Landing in PHL soon followed, and was pretty smooth too. I made a video, for the hell of it
After arriving at the Gate, I left the aircraft, and managed to clear immigration and customs in about 35 minutes, absolutely fantastic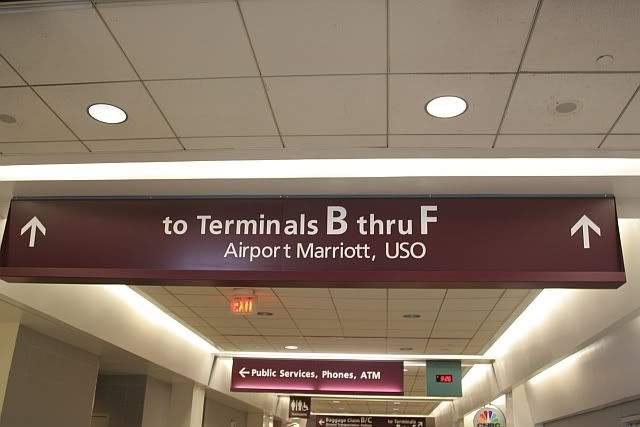 I have to say that this flight gave me a great 1st impression of the "new" US Airways.
Continued......