So about two weeks ago I decided to take a short trip out to San Juan just for the night though. We left on a Tuesday morning at 0600 hrs. and were home by 2030 the next day. Me and the now former lady packed up a small bag and started off at 0600 from LGA to PHL on an Air Wisky CR2 and no I did not get the reggie. I was exhausted from the last two days of living in airports for a living. I fell asleep before we got the second engine cranked and remained blissfully resting for about 20 or 25 minutes untill the distinct thump og the gear coming down I know all too well took place a which point I of course had to wake up to catch the scenery of an approach in the wee morning hours at PHL. We got off the plane and onto the bust over to A concourse where all the heavies for international are. On the way I drove right around ship 202UU the latest 757 to get the bent wing treatment at US. I also passed a few of the now oh soo common 190's and 175's at diffrent gates and we reached our destination. Loads were fine when I checked to get on for the SJU flight so I was not worried. Now my issue was getting the ever so coveted envoy seat and if lucky a window seat as well on the A-330. Well that did not work out in either sense initially so I made a trade off and moved to the oh so hated last row on the A-330 so I could have my window seat. The windows were pretty fogged up and scratched for most of the thrip down but at least I had a little view. We at chicken Cesar sandwiches on the way down and watched a little bit of T.V. Finally we landed in San Juan and grabbed a cab to our hotel on the beach which was pretty cheap actually at $110.00 for the night. After a fast nap we headded to the beach for what turned out to be a fairly short trip as the clouds and rain moved in. Umph! We went back to the hotel and went to sleep for a little while. At about 8 P.M. we woke up and made a fast meal out of the Wendeys down the block from our hotel. From there it was off to a club where we stayed till about 2 and than went to sleep. The next morning we made use of the time doing a little shopping before going to the beach one more time as the sun was finally out . Shortly thereafter off to the airport again. US agents at San Juan are some of the best system wide I must say for myself. On the way through the terminal we stopped for a fast bite and than off to the gate. Flying as non-rev's is not the best way to go at San Juan because when I stopped by the duty free in our part of the terminal to buy some liver killer they refused it untill we had seat assingments even after showing ID as well as a temp. boarding pass which kind of irritated me but oh well. When our A-330 was towed into the gate (S.O.P. righnt now for San Juan due to risk of F.O.D. due to construction just outside the gate area) I was excited to see it was one of the 330's in new colors. Again I pay zero attention to reggies normally when I am flying unless I am earning my paycheck by flying. This time we lucked out and got the last two seats in Envoy. Of course not windows but that is okay when you are in Envoy. We had an extremely long takeoff roll when we left San Juan and it was followed by an extremely long wide sweeping turn out. A few thunder boomers were inbetweeen un and the mainland so it was slightly choppy up at 39,000 feet for the first 30 minutes or so but after that it was like glass to the end. The meals were pretty good in Envoy. I opted for a chicken salad with rasberry dressing while Alexa (the former other half) had lasanga with shrimp sauce and to top it all off was a cherry cheesecake to die for. I watched a few movies and than relaxed for the last hour of the flight. Once we landed in PHL I met up with a fellow A nutter and Photographer for about an hour before catching my Dash 8 off to LGA and that was the end of my pleasure trip. And now (drum roll please) the part everyone actually cares about unlike the stuff up top
) PICTURES!!!!!!!!! On a note my DSLR has a massive dust spot in it so do not shoot me. Cheers!!!!!!!
I kid you not this exists in San Juan. I did not take a visit though.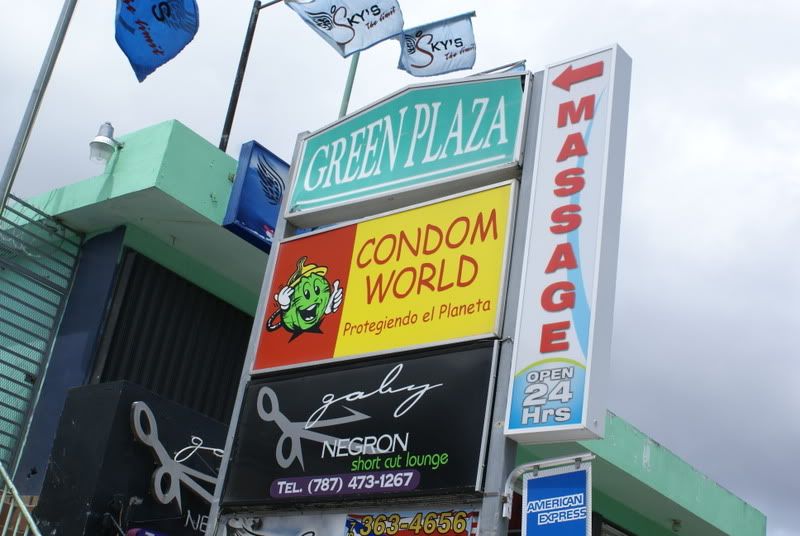 The area we stayed in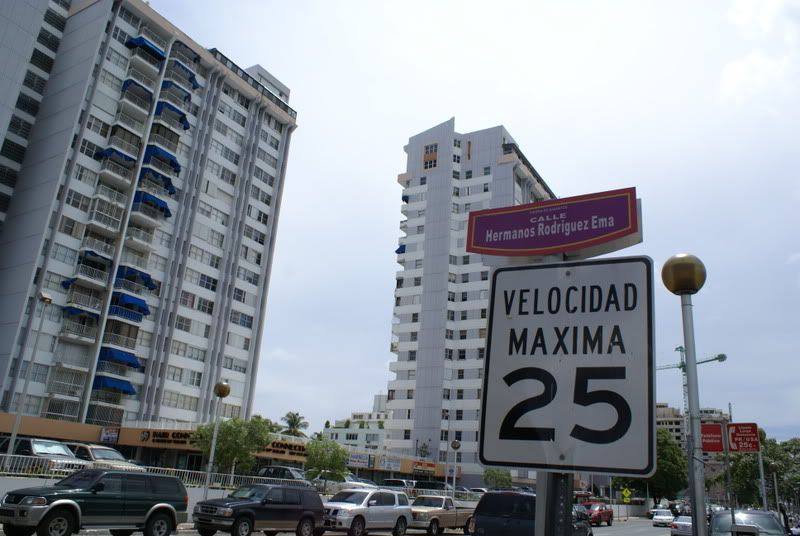 Just an intresting view I found while walking to the beach from out hotel room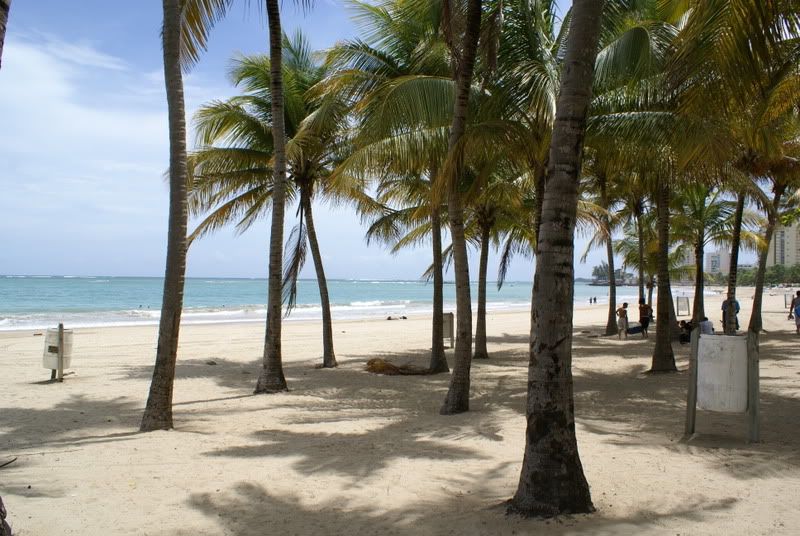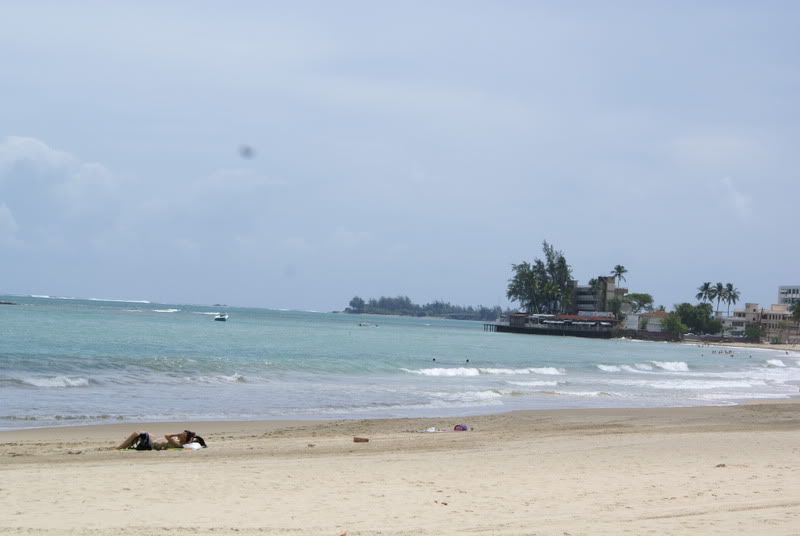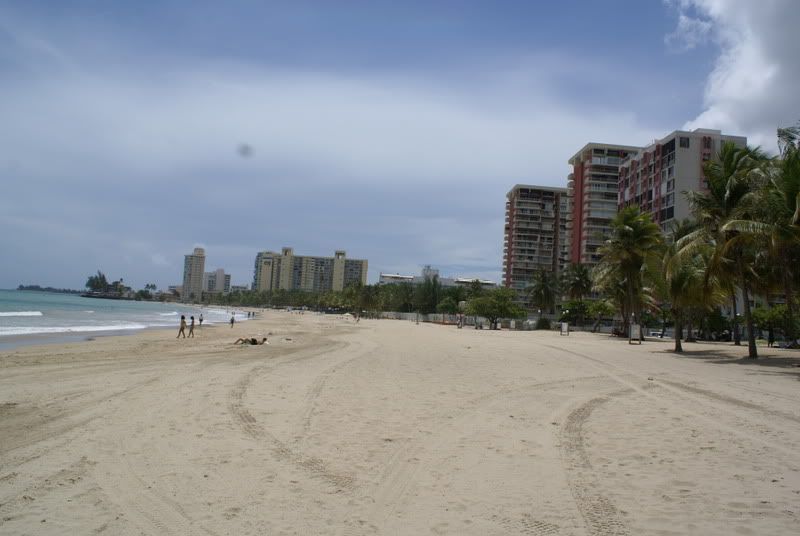 If you look close shes missing a wing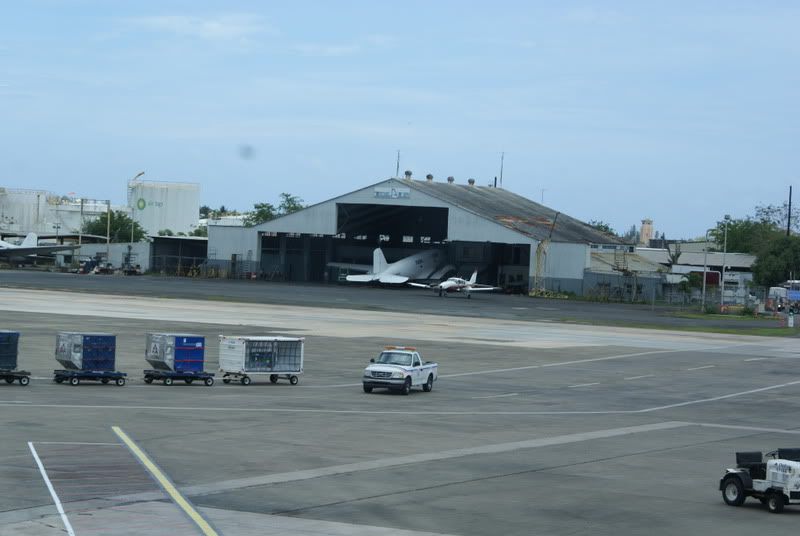 A few more old 3's parked up at San Juan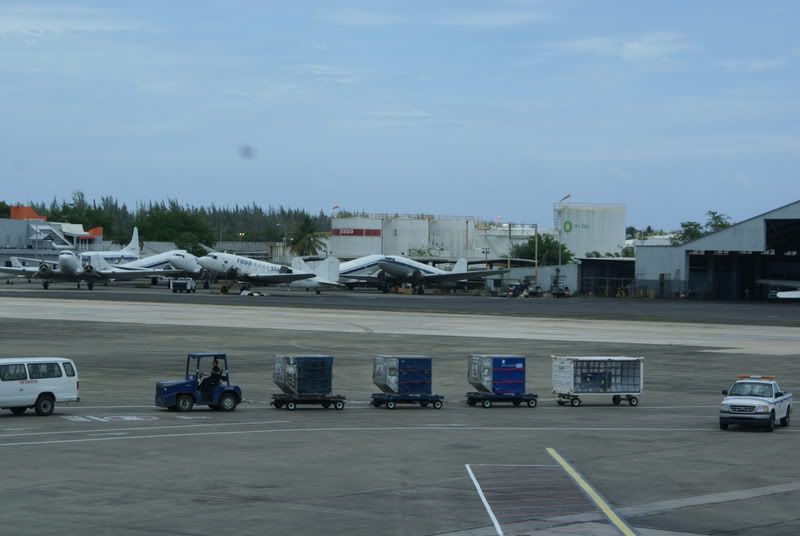 A little weather enroute
Climbing out of PHL I decided to grab this picture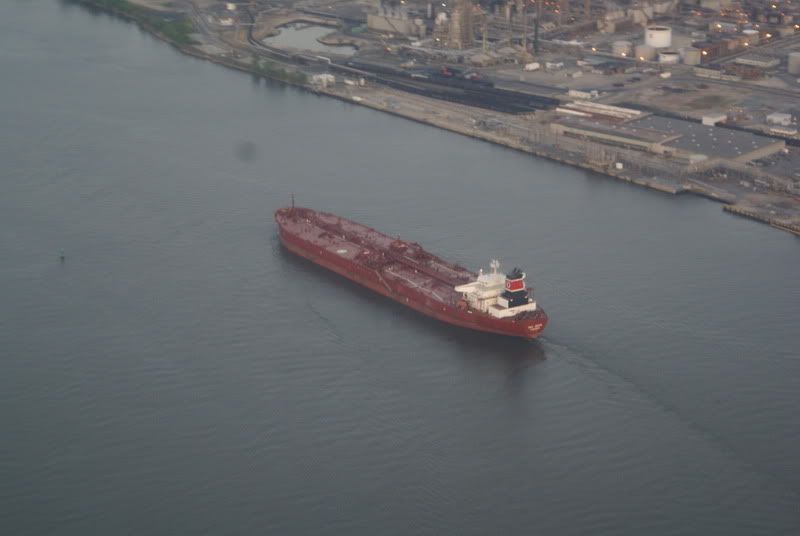 Off to LGA at 10,000 feet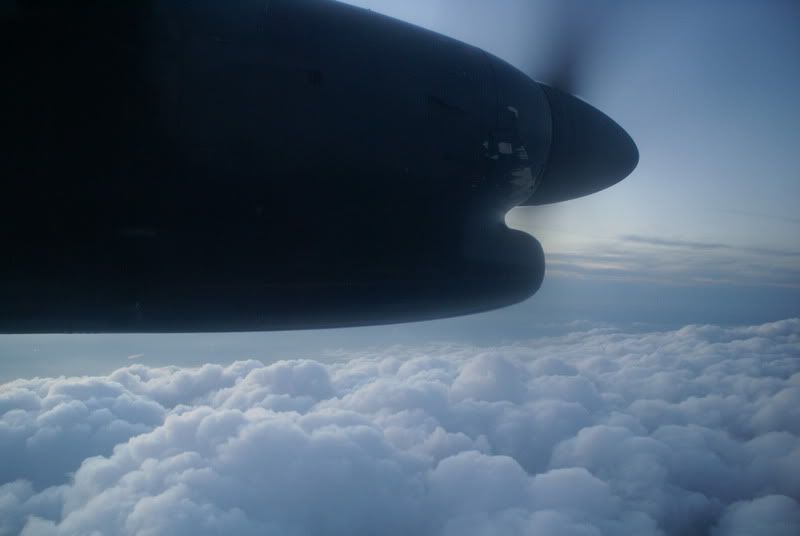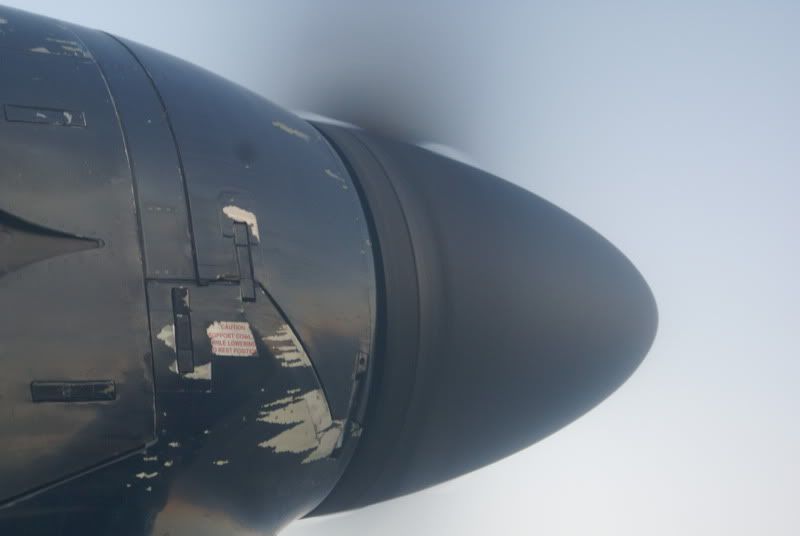 CHEERS!!