Well here goes on yet another one of my Aer Lingus trip reports!
Date: Friday 18th May
Route: LHR-ORK
Airline: Aer Lingus
Flight no: EI723
Aircraft: Airbus A320
Reg: EI-DEO
Name: St. Senan
The day started off with me going out for a quick look around the shops, met a few friends for breakfast and went back home to make sure I had everything ready. The weather was great and for most of the day I sat out on my balcony and watched the aircraft on approach into LHR, very relaxing until I got up and realised I had been there for hours and had been sun burnt quite badly
At about 3.30pm I was ready to leave and seeing as someone else was driving down to LHR I just sat back and kept the after sun cream nearby! Traffic wasn't as bad as I thought it would be on the M4 so before long I could see the new tower just above the trees. We entered LHR and it's such a shame to see that Concorde is no longer there but has been replaced by a few EK adverts which I assume are temporary until the EK A380 model is placed there.
Always nice to see this when you enter LHR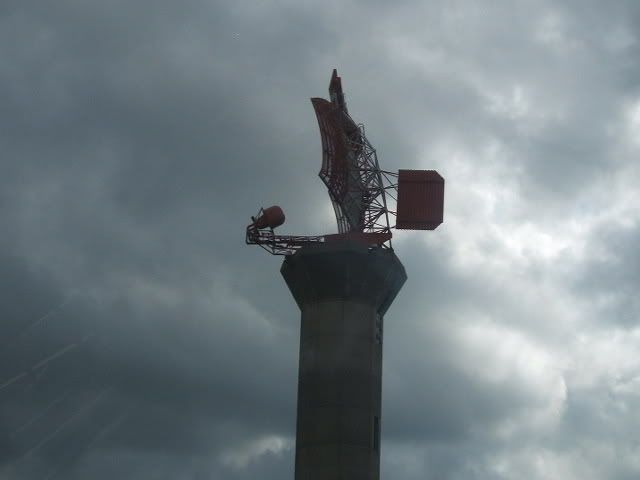 I used the fast pass machines as usual and dropped off my bag, the same girl who usually does it was there and I noticed that staff were telling all passengers to use the Fast Pass to check-in. A few passengers didn't really know what to do but about 2 or 3 staff members were ready to help them and show them what to do. After checkin I walked around the terminal and went up for a tea in Costa. You can get some great views of the checkin area from here, I took a few photos, here you can see mainly BA self service checkin and Aer Lingus in Zone D.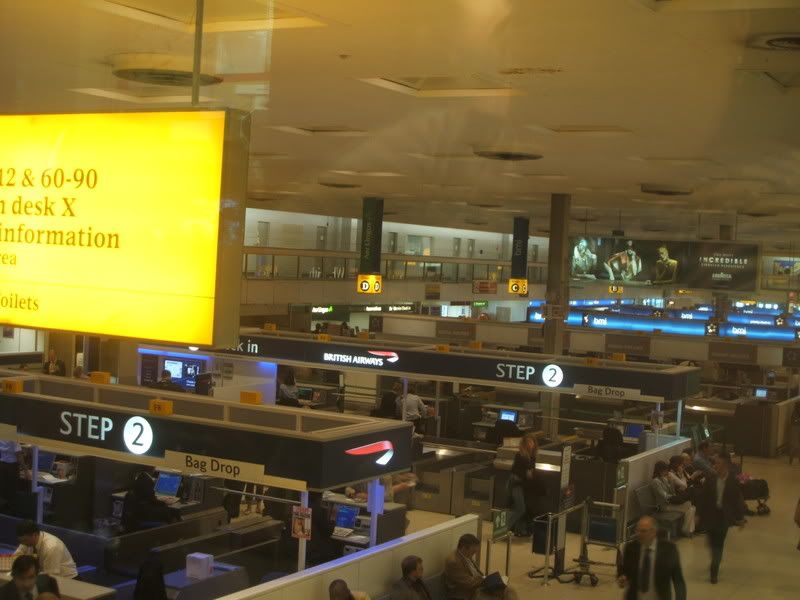 I walked down to WHSmiths and had a look around, I didnt have much to do so I decided to head for security. There wasnt too many people at all and the staff now seem very efficient regarding the restrictions. Once I had past through, I saw an Aer Lingus advert which I quite like.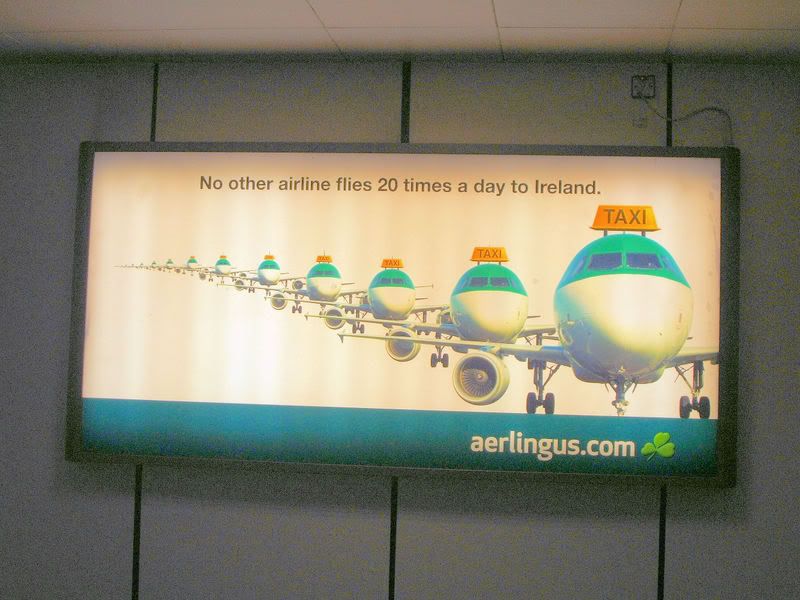 In the departures lounge I saw quite a lot of passengers using the Gold Circle lounge, most of them were connecting with EI from Asia on CX and other OW members. Nice to see so many OneWorld airline passengers still using EI. I'm sure EI made the right decision by leaving OW.
Some pictures of the aircraft at LHR, including EI-DEO my aircraft to ORK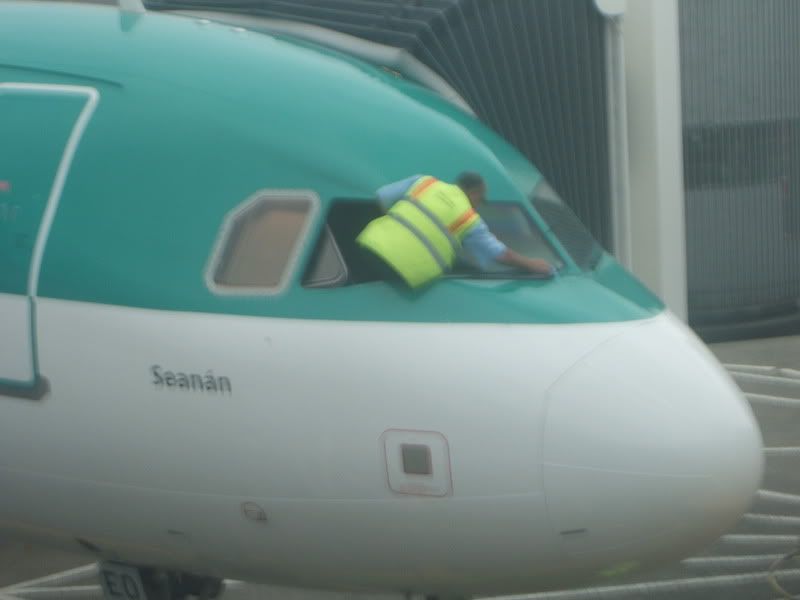 Boarding commenced with rows 29 to 15 first and then the rest of the aircraft, I was seated in 8B so I was one of the last to board. The cabin crew were all very young with lots of smiles for us all. They welcomed us a good few times with the usual "For those of you just joining us, you are all very welcome onboard this Aer Lingus flight EI732 to Cork" the flight was full, mainly with business passengers many of whom were Middle Eastern, far east Asia and of course British and Irish. It's one of the first times that I have seen so many different people on a flight to ORK from LHR, usually I fly on a Saturday and all you get is Irish people going home for the summer and British people off for a holiday to the south west of Ireland. LHR was fairly busy but we departed on time behind a Swiss A320. We took off on runway 27R and climbed out over the new tower and T5. About 15 minutes later Sky Cafe started, I had a coke and twix for £2.30 thankfully the coke was a large can and not the old tiny ones some airlines have.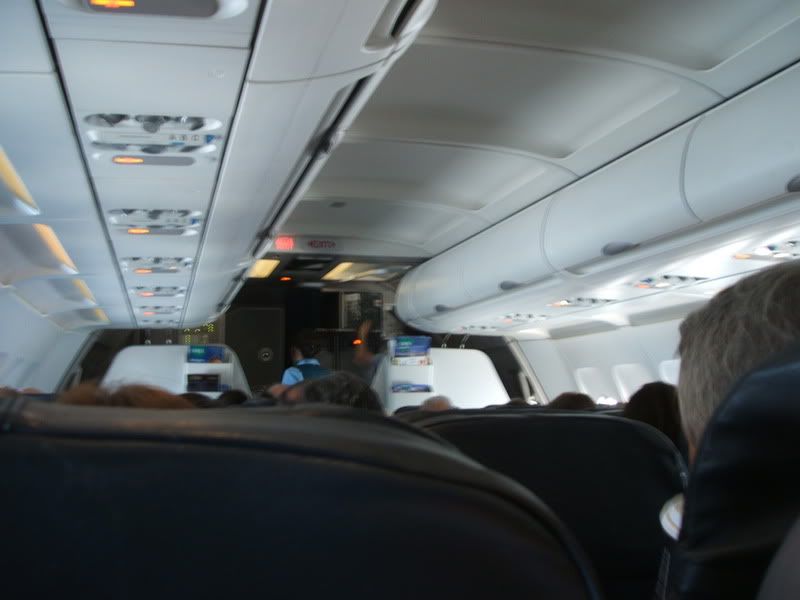 The pilot informed us that approach would be bumpy into ORK, surprise surprise
Cabin crew came round offering Sky Shopping and I really wanted to get some Aer Lingus branded items so I bought the glow pens for €9, so far they have been great in my GCSE exams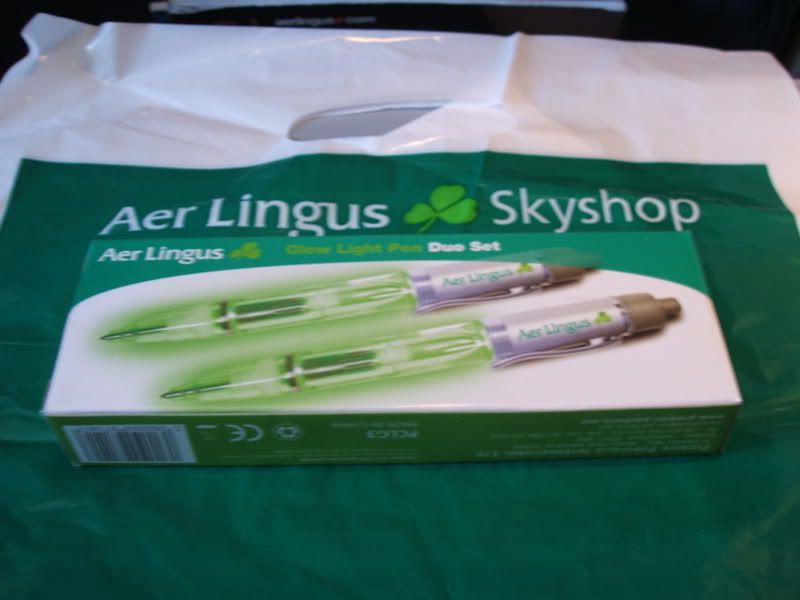 Soon we were over the Irish coast and the turbulence started, it was a very bumpy approach just like the pilot had said it would be but soon enough we had landed on runway 35. The cabin crew welcomed us and told us we would be happy to know that we would be using the air bridge! This would be my first time using it at Cork, it made me wonder that maybe it's only used when there are quite a few business passengers onboard.
I think EI did well on such a short flight, it was comfy, efficient and the cabin crew were great as usual. Everytime I visit Cork I like it even more, it's a great airport I prefer it over SNN and DUB any day!