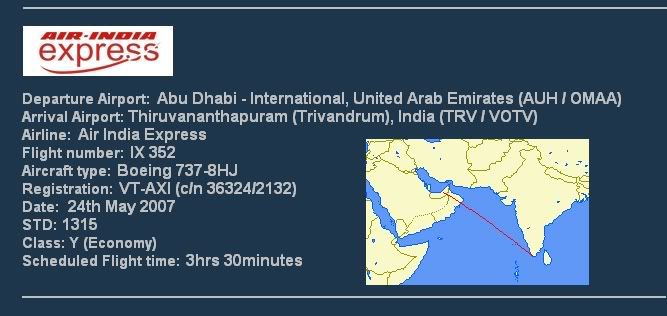 After seventeen days in Abu Dhabi after my epic trip to catch a ride on the B747SP, IL-96 and IL-62M (trip report to come), it was time to start my next trip – this time for work. This is one I had been particularly looking forward to, as I had heard great things about the Kerala region of southern India. I had to take a flight to Trivandrum (TRV) and as Etihad Airways do not plan to start their AUH-TRV route until May 30th I had to find an alternative way of getting there. A search in Amadeus revealed such options as Etihad/Oman Air via MCT, Qatar Airways via DOH and Gulf Air via BAH. There was, of course the option of flying direct with Emirates from DXB but I usually only fly from DXB as a last resort. Knowing that the low cost airline Air India Express flew direct flights from AUH to TRV I naturally favoured this option. These flights do not show in Amadeus or any other GDS as they can only be booked online. For this reason I was not sure whether my company would book me on this carrier. I suggested it to them and they agreed as long as I made the reservation myself and claimed for it on my return. This suited me fine and I went ahead and booked it. The fare was very low at only AED315.70. Taxes and charges pushed the total price of the one-way ticket to AED617.01. That still does not even equate to GBP100 – superb value in my opinion.
One of the big differences between this and all of my other flights from AUH is that Air India Express departs from Terminal 2. This small terminal is located quite a distance from Terminal 1, separated by the cargo village. T2 operators include Air India Express, Biman Bangladesh Airlines, PIA, Shaheen Air International, Aero Asia, Yemenia, Sudan Airways, Sri Lankan Airlines and Turkmenistan Airlines.
I arrived at Terminal 2 at around 1000 to check-in for the 1315 flight. I was greeted by the sight of a Biman Bangladesh Airlines DC10-30 on the ramp - this was particularly nice as they are the last scheduled passenger operator of the type. I proceeded into the terminal which is always immaculately clean, but you could be forgiven for thinking you are in the Indian subcontinent when you enter this terminal. I was certainly the only westerner around and an Arab would also be difficult to find among the passengers here. There were two Air India Express flights checking in at this time – one to Cochin (COK) and my flight to Trivandrum (TRV) which would also be continuing to Calicut (CCJ). There were no other passengers in line for the TRV/CCJ flight at this time so I reached the desk without delay. I placed my one piece of personal baggage and two boxes of training material on the scales and was told I would have to pay an excess baggage charge. I expected this and was quite prepared to pay, knowing I could claim it back on my return. I had around 44kg in total but was only charged for 8kg, despite being around 14kg in excess of the 30kg allowance. I went to the ADAS excess baggage counter, payed for the excess and returned to the check-in desk to collect my boarding pass. I had requested a window seat and was allocated 19A. As there was quite some time before the flight, I left the terminal and headed back to the office for a while – mainly as I had to collect my laptop. I then returned to Terminal 2 at around 1150 which still gave me plenty of time before the flight.
I made my way through security once again then headed immediately to immigration. The immigration lines were quite long so I joined the 'foreign nationals' queue – not that the signs were being adhered to. If all the foreigners queued in this one and not the UAE or GCC citizens queues there would be two empty counters and one hell of a long line. The ten or so people in front of me waited patiently but one Sudanese woman thought it would be fine to walk to the front of the line and be processed first. Thankfully the immigration officer promptly sent her to the back. 'Good for him', I thought. It took another five minutes or so before I reached the front and the officer looked slightly amused that I was flying from Terminal 2 – I guess I just didn't fit the profile of the usual passenger from here. He was very pleasant with me and smiled as he handed back my passport.
In the airside area of Terminal 2 there is a café and sizeable duty-free shop.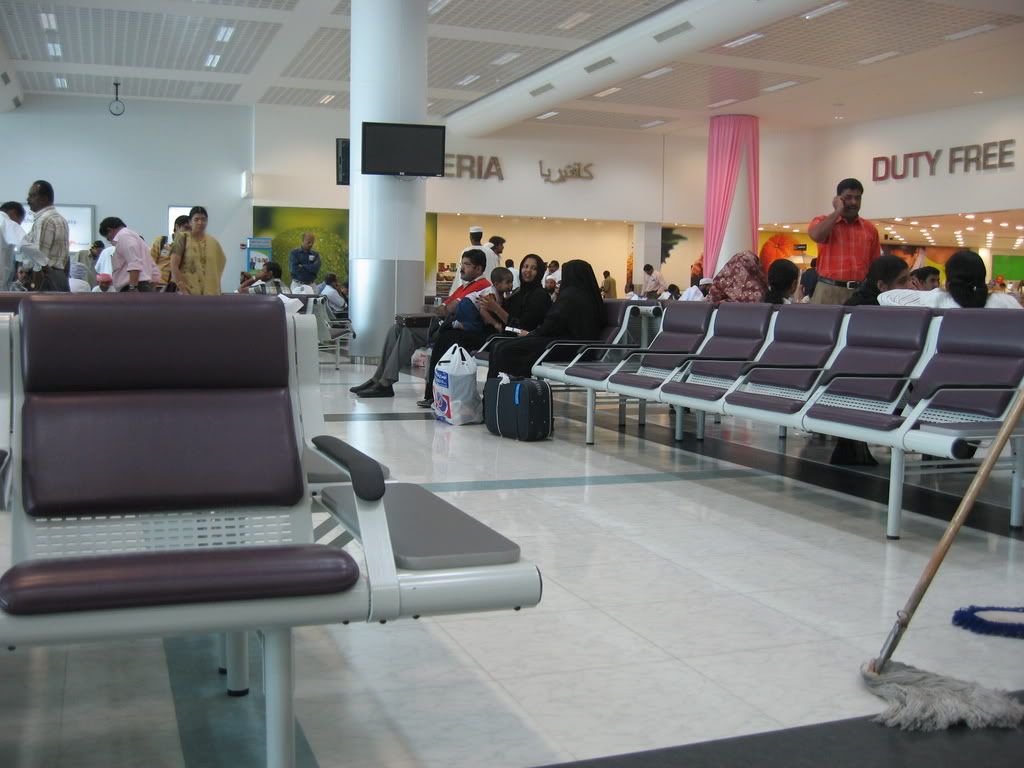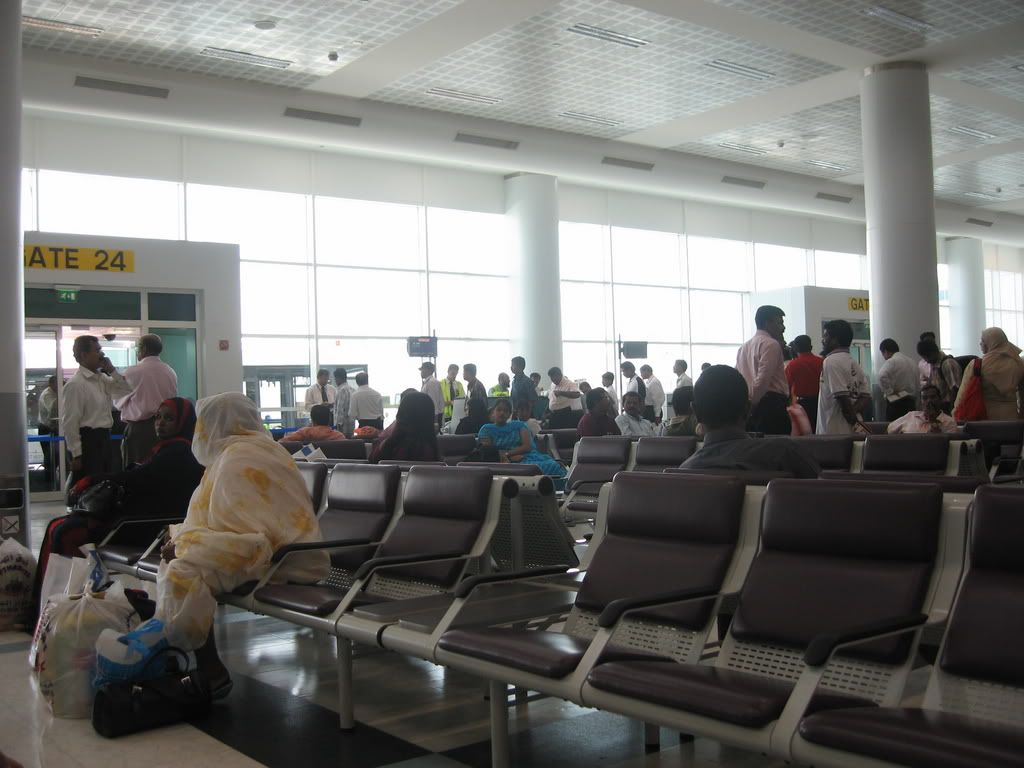 I had a wander around for a while before taking a seat by the windows looking out onto the ramp. There was an Air India Express B737-800 without winglets (VT-AXB) which was operating the flight to Cochin and this was joined shortly afterwards by sister ship VT-AXI which I guessed must be operating my flight. This aircraft had the blended winglets and a different tail design to 'XB. One thing I did notice was that both aircraft were 'eyebrowless'. I personally think the B737s look better with the 'eyebrow' windows above the cockpit. As VT-AXB was pushed back for its flight to COK, boarding commenced for flight IX352 to TRV/CCJ. At AUH there are no boarding announcements for some reason, so as soon as one of the gate staff so much as touches a door handle all the passengers spring to their feet in desperation to get on the aircraft quickly. Don't get me started on this….
As always, I sauntered to the back of the queue, quite prepared to shift anyone who dared take my allocated seat on the aircraft – as is usually the case when flying in this region. The aircraft was parked one stand away from the departure gate but this makes no difference to the boarding process - even if the aircraft is on the stand immediately outside the gate, coaches are always used. The reason for this is that a service road runs immediately in front of the gates and it would be dangerous to board passengers across it.
A couple of coaches had already made their way to the aircraft by the time I boarded a coach. The coach was pretty full so I stood by the doorway, hoping this may provide me a photo opportunity. Photography is prohibited at AUH but I usually manage to get a few sneaky ones when travelling as a passenger. The coach made its way to the aircraft and stopped by the steps which were positioned at door L1. The driver talked with the security officer for a minute before the doors were opened, which gave me the opportunity I was looking for.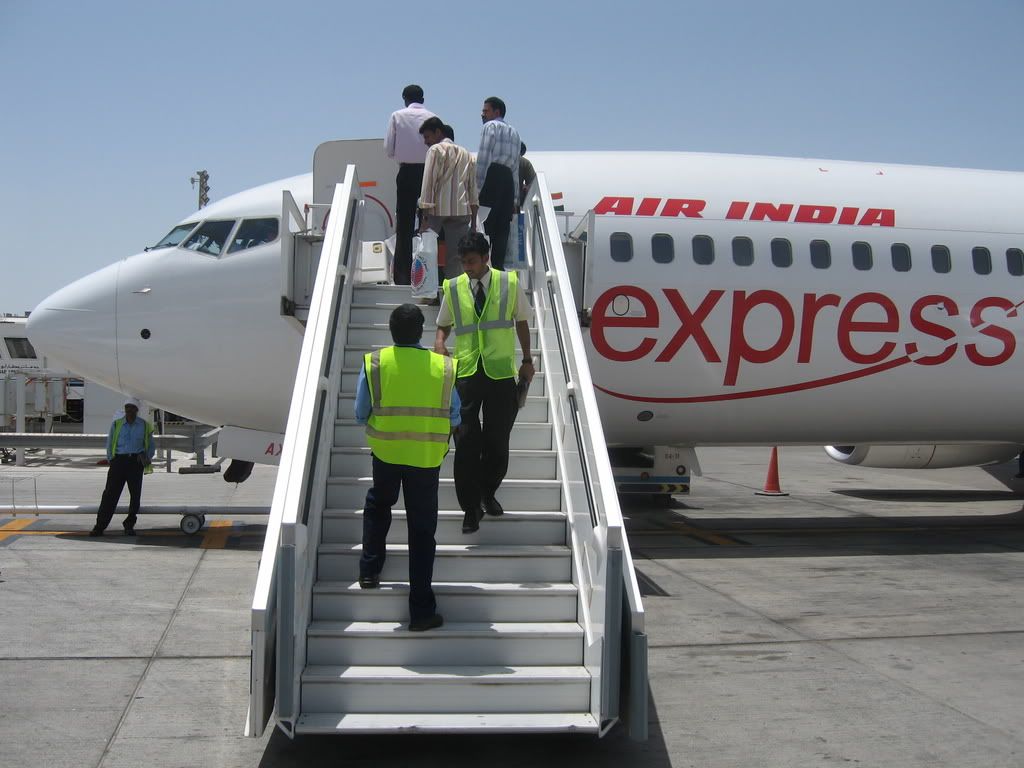 I do not recall having seen this particular Air India Express tail design before and would be interested to know more about it. As can be seen from the two photographs from the database at the top of the page, the aircraft carries different designs on each side of the aircraft. This is a particular feature of Air India Express' aircraft.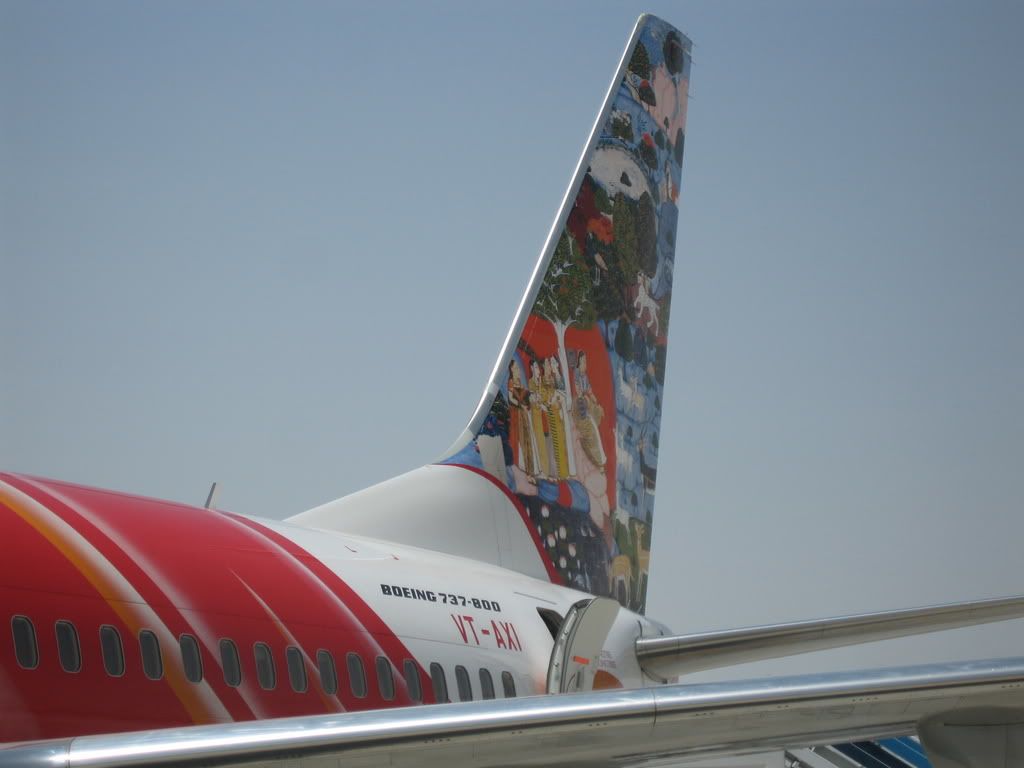 The coach doors were opened and the security officer let me off but made everyone else wait for a minute. I am not quite sure why as there was no queue on the aircraft steps. I was greeted at the door by a female cabin crew member and made my way to row 19. Imagine my surprise when I did
not
find someone else sitting in my seat! I placed my laptop in the locker on the other side of the cabin and took my seat. The seats seemed reasonably comfortable and quite wide. The legroom was nothing special but I would not expect it to be on a low cost airline. The seats were upholstered in a dark red leather and the bulkheads at both ends of the cabin were decorated in an attractive orange design. I knew the aircraft must be pretty new and the condition of the interior certainly emphasised this.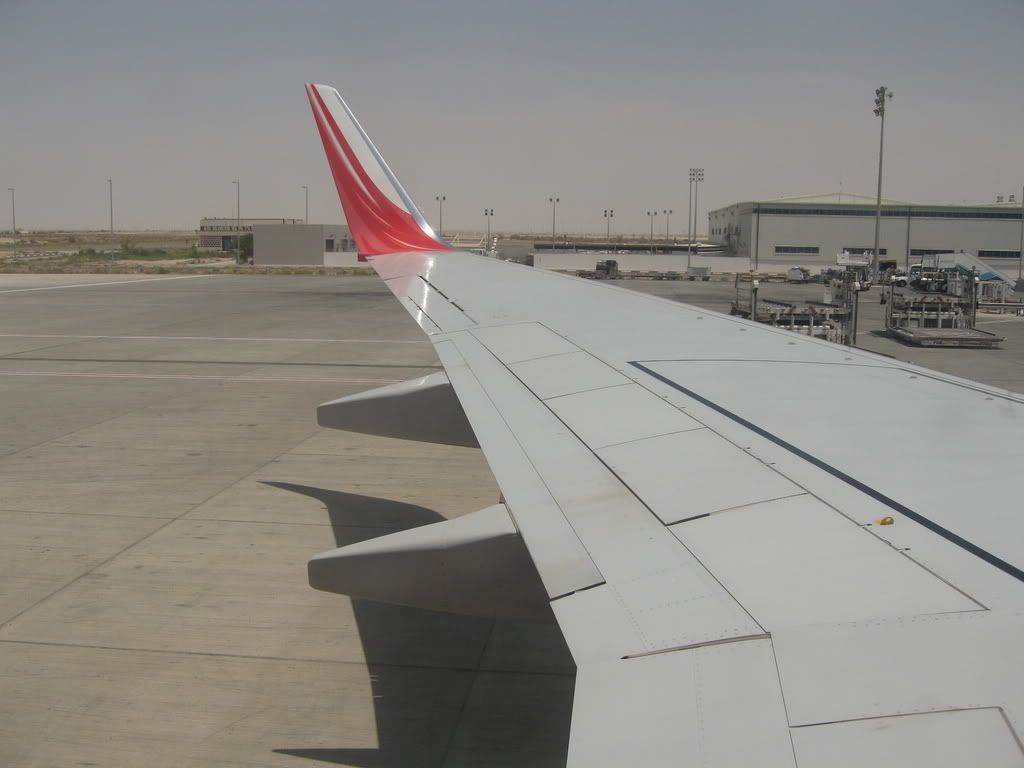 Just before departure a welcome sight appeared in the form of Shaheen Air International B737-200 AP-BHB. It would have been an even more welcome sight for Shaheen's passengers as this flight had delay of thirteen hours. Sadly, this is not untypical of Shaheen. Still, it is always nice to see the B732 – a type that holds a lot of memories for me.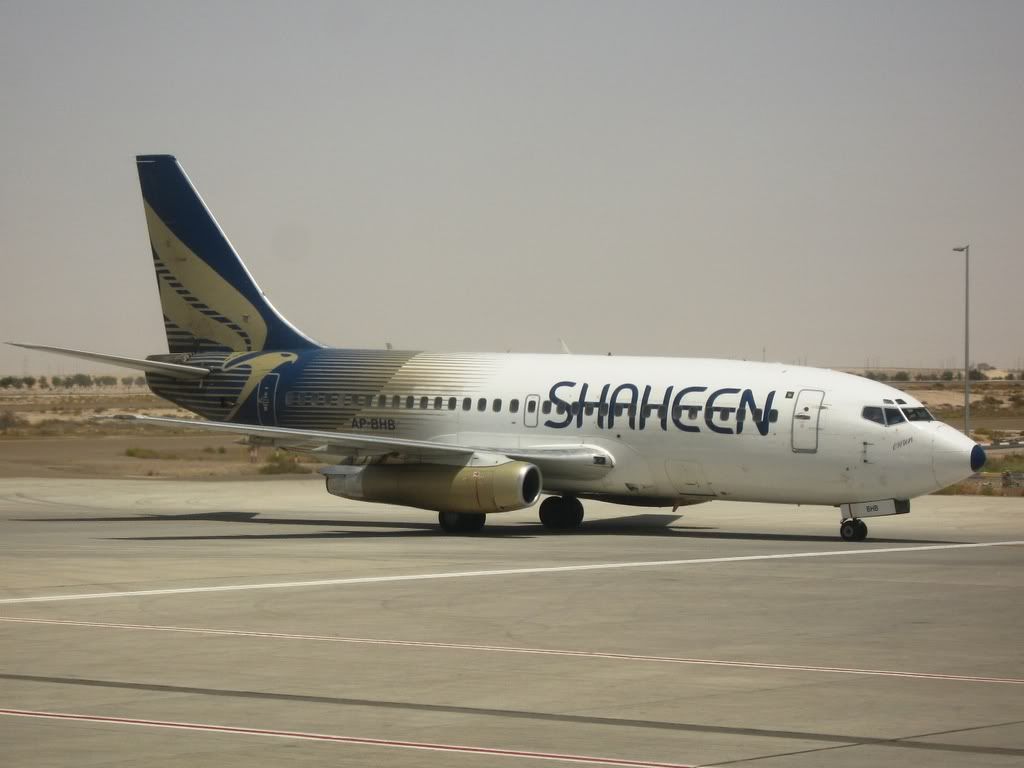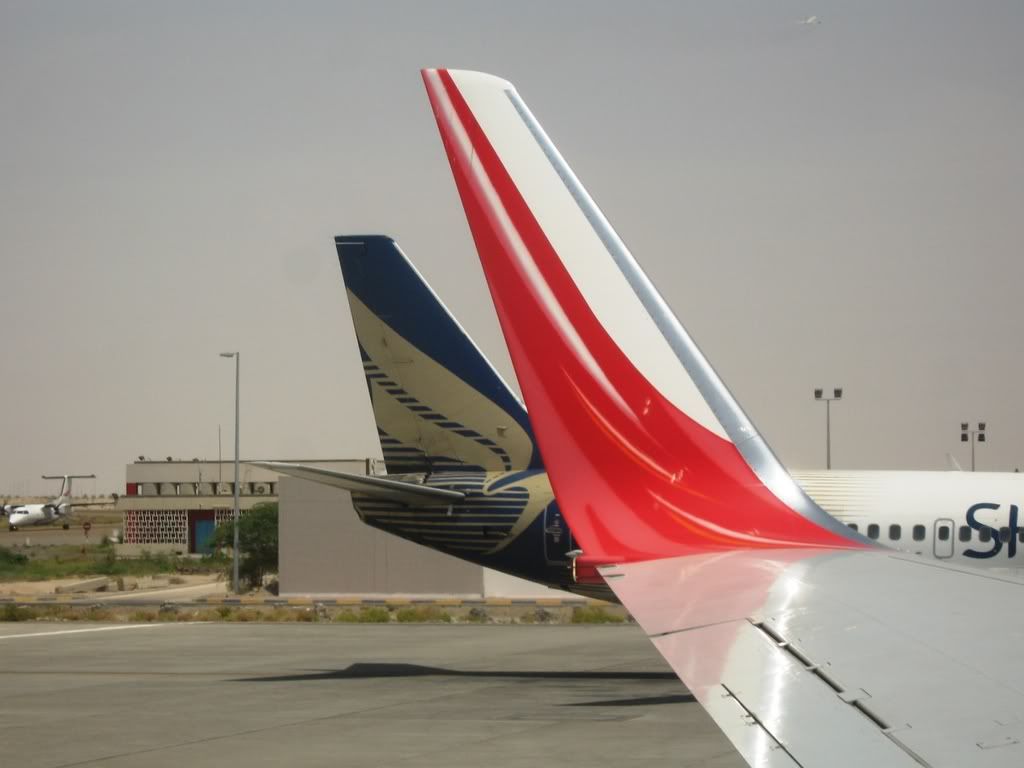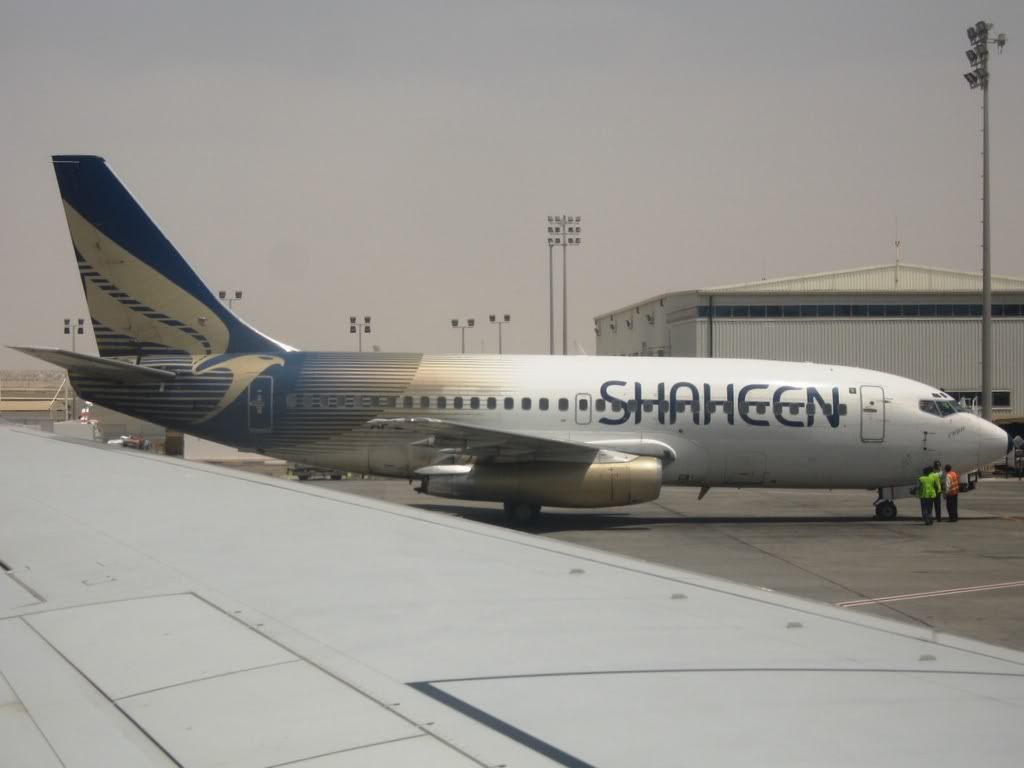 Once the Shaheen aircraft had arrived we started our pushback. At this time the Captain spoke on the PA greeting the passengers and giving some information about the flight. I was surprised to hear he had a South African accent – I was expecting an Indian Captain with this airline. I recorded a short video which captures some of the words spoken by the Captain. I also took another photo of the Shaheen B732 with the T2 backdrop.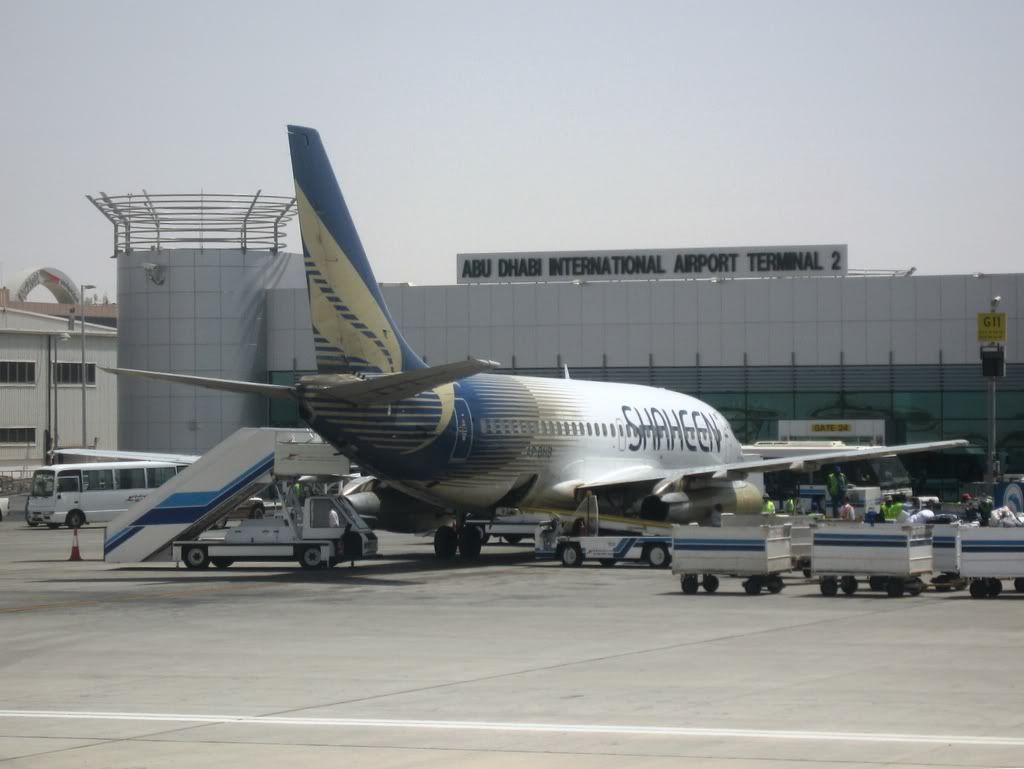 As we taxied along the T2 and cargo stands it became apparent that a Sudan Airways A300-600 had arrived from Khartoum (KRT). I remembered seeing this aircraft in KRT last year when I was there.
ST-ATB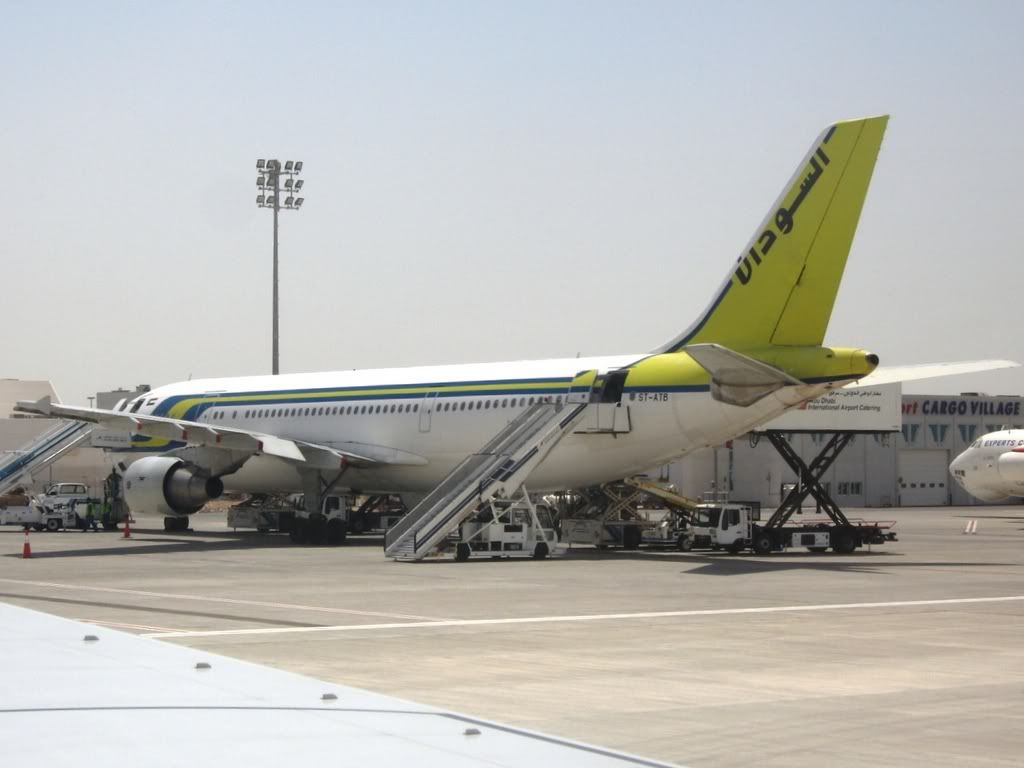 The usual mix of Experts Cargo IL-76s and Etihad Crystal Cargo A300-600Fs were also in evidence on the cargo stands as we joined one of the parallel taxiways.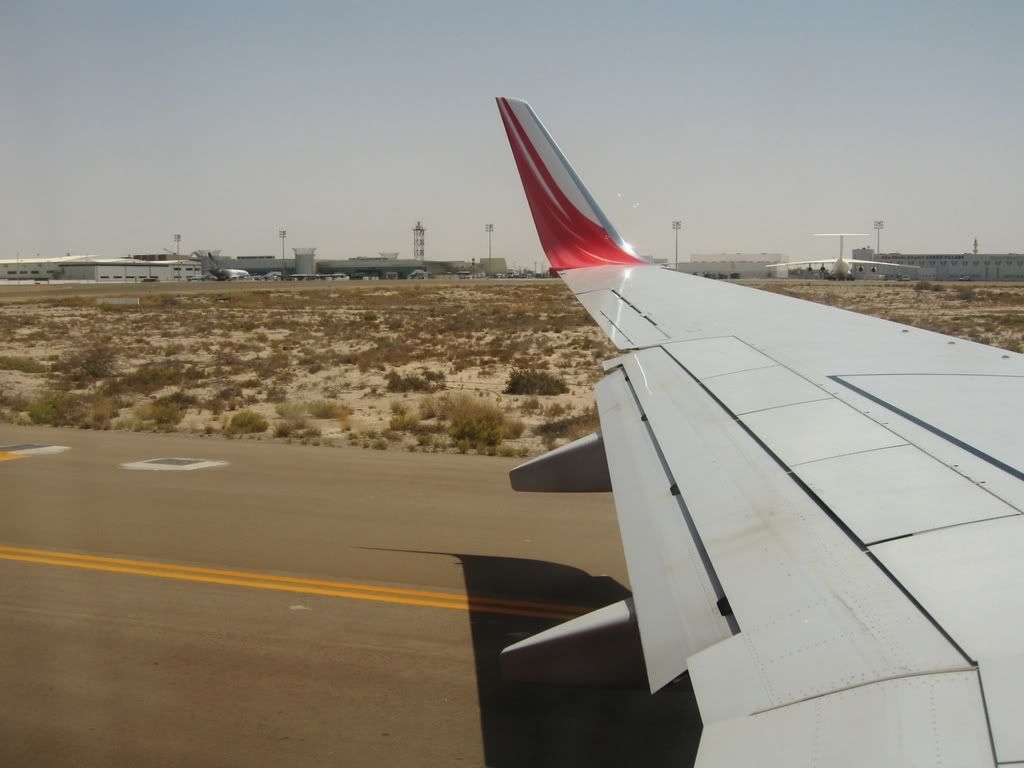 The aircraft then taxied past the more familiar surroundings of Terminal 1 which was pretty quiet at this time, with three Etihad A330-200s present and a B777-300ER pushing back for departure. The new Terminal 3 which will be an extension of the existing Terminal 1 also appeared to be taking shape along the 'E' bays. Terminal 3 will feature around eight new contact stands, some of which are designed for A380 operations.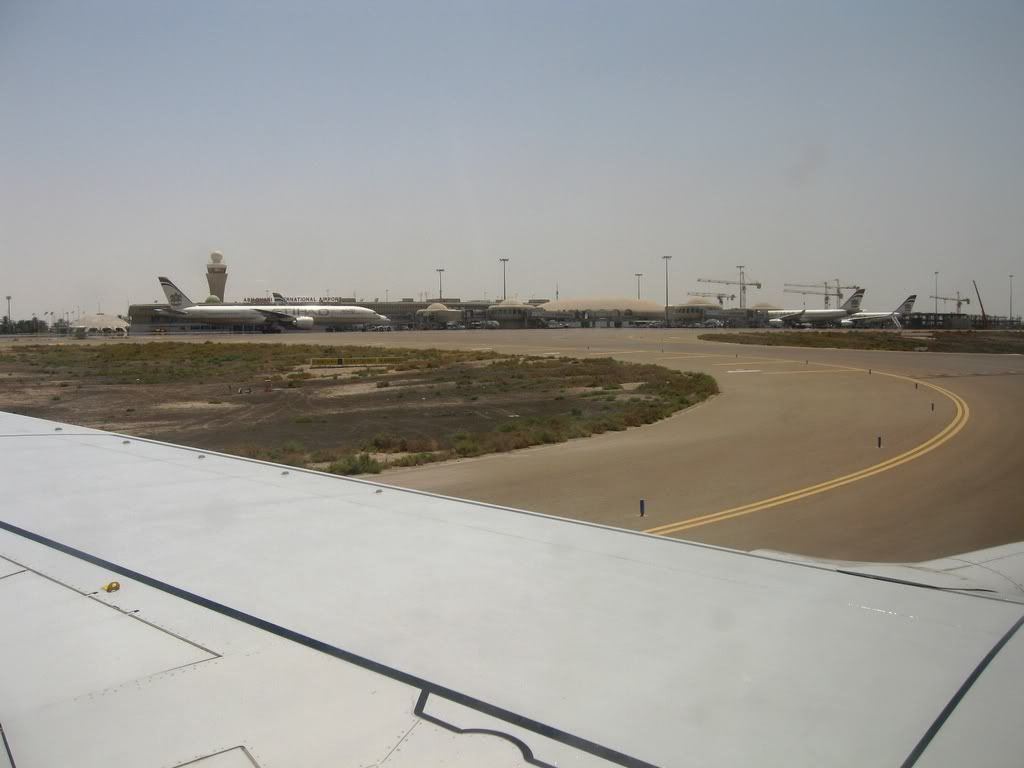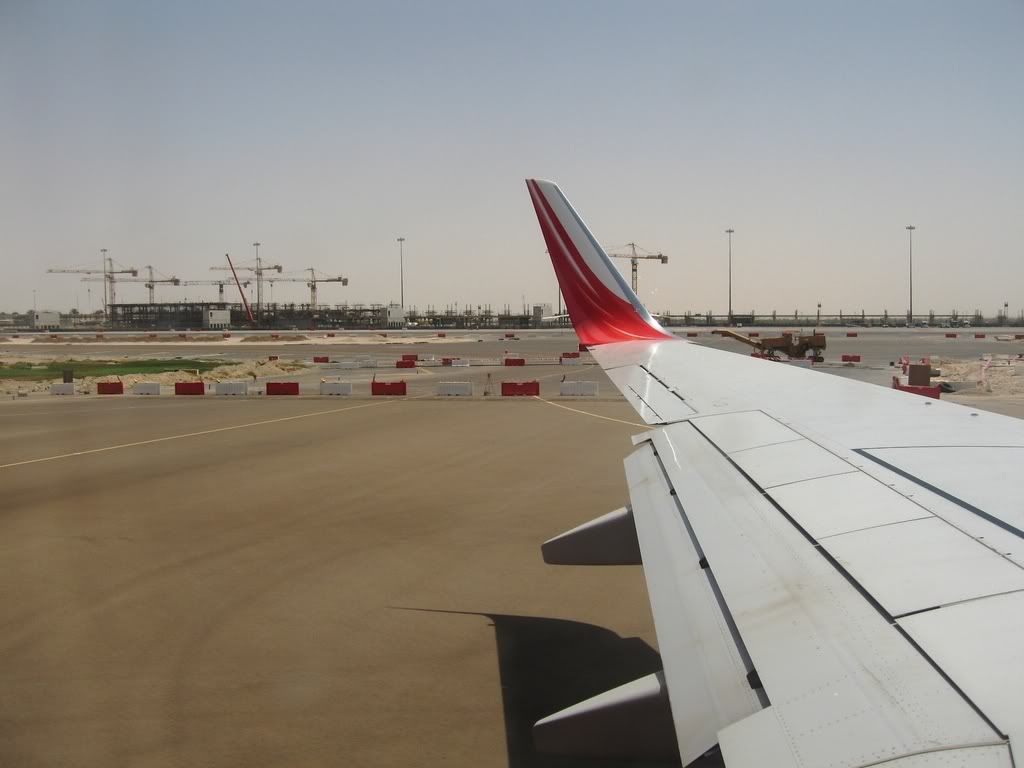 After passing the 'E' bays, the aircraft passed the GAMCO maintenance facilities where there is always an array of interesting visitors. On this occasion these included a RAF L1011-500, a Transaero B767-300, a couple of Midex A300s, a Maximus Cargo C-130, the Air Kazakstan A310-300 which seems to be a permanent resident. Most interesting was the Qatar Airways A300-600 which was written off in hangar fire last month. It is currently outside the hangar draped in a white tarpaulin with only the tail section visible. Apparently the fire only lasted a few minutes but the aircraft was completely destroyed with the tail section collapsing.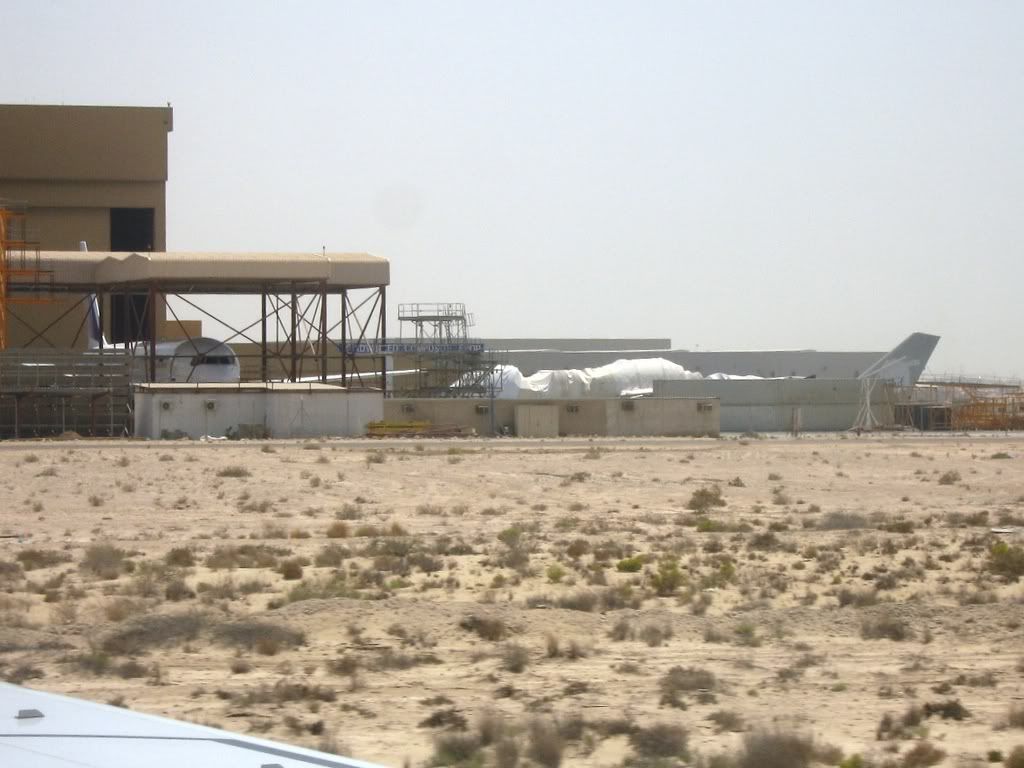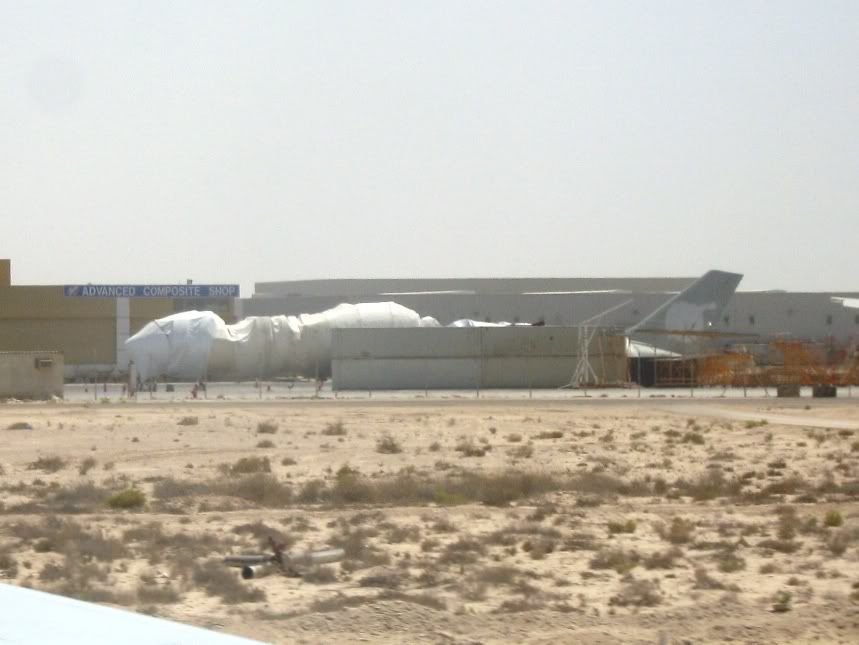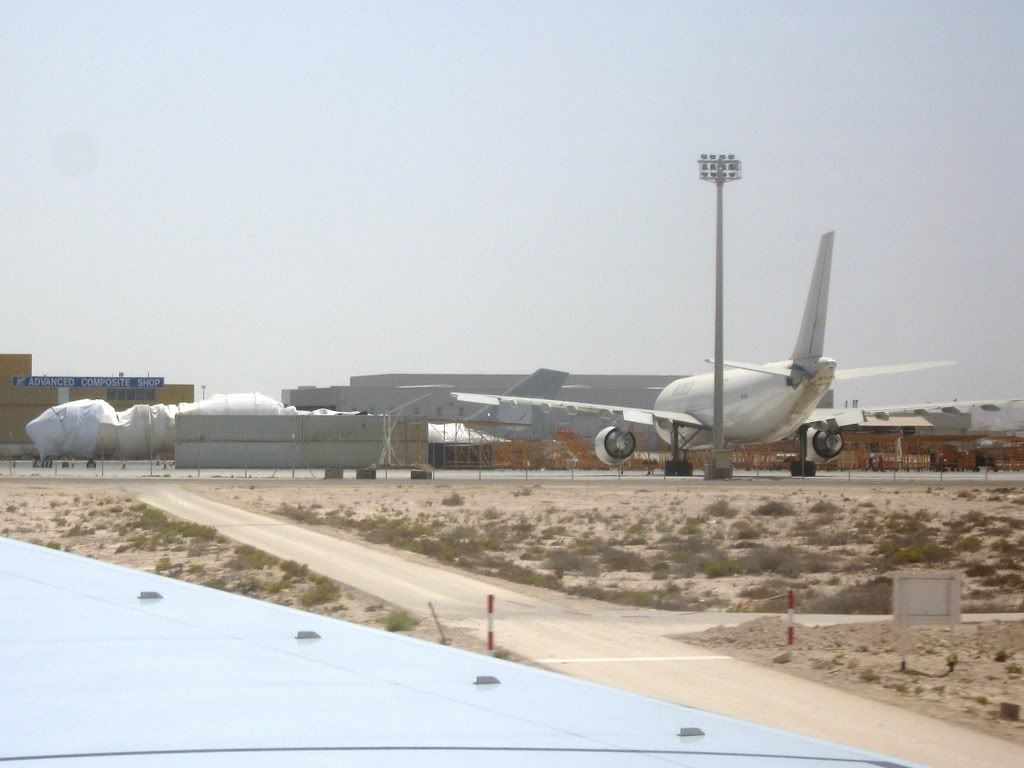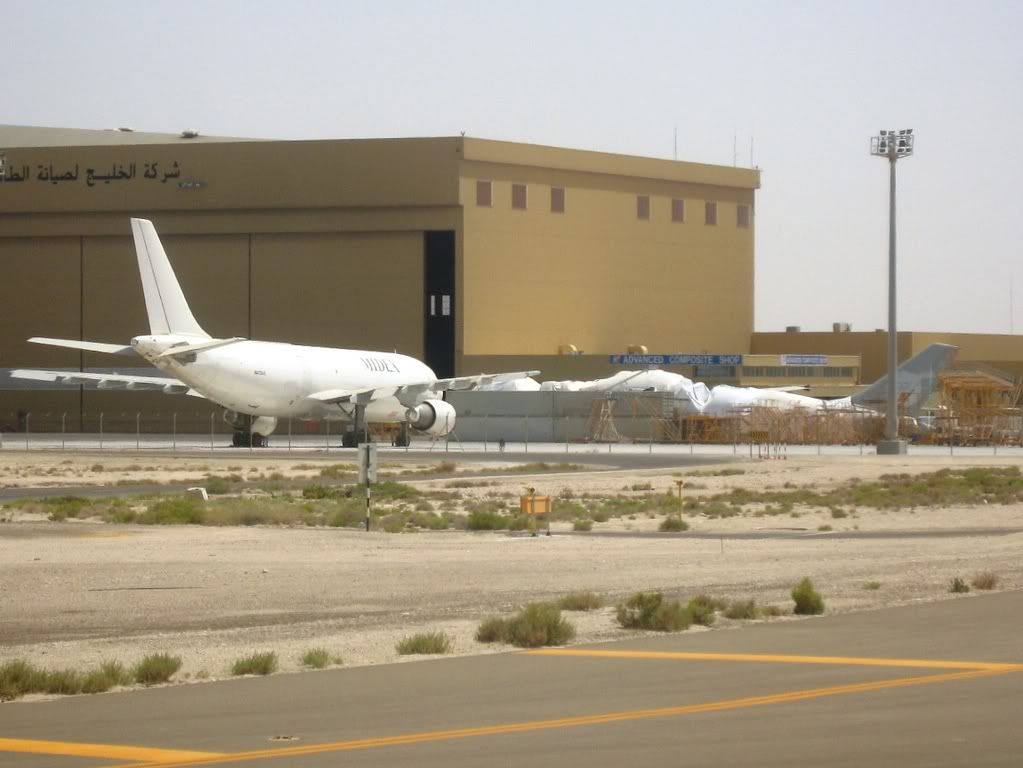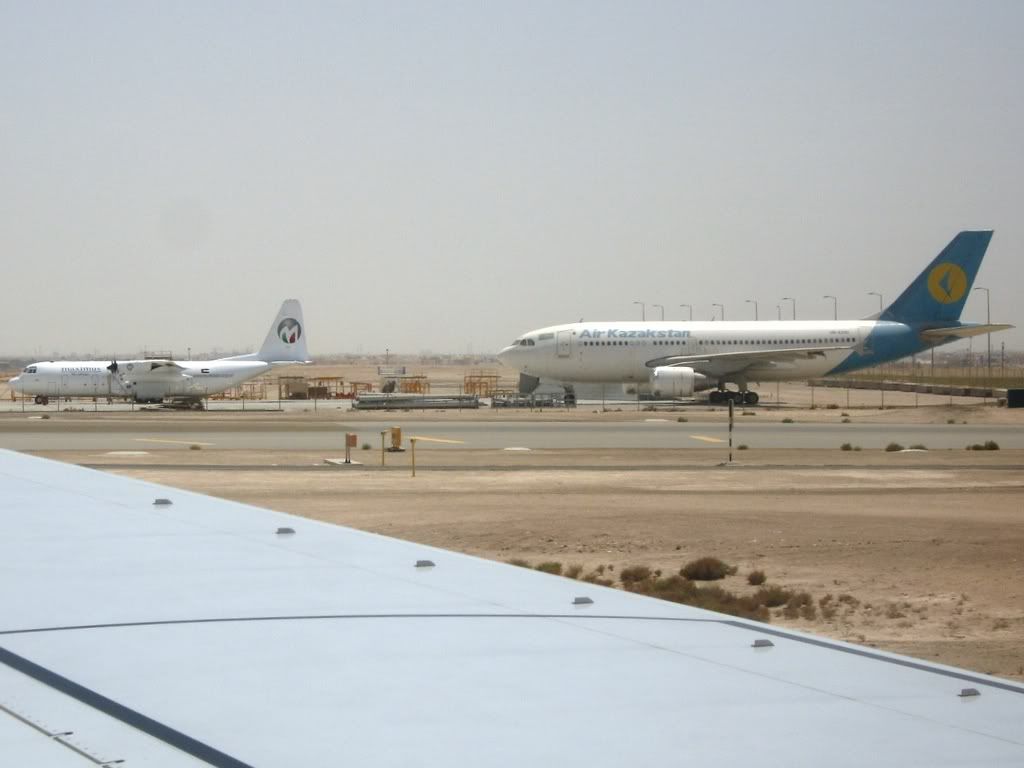 After passing the Amiri flight terminal where a BBJ and BAe 146 were parked the aircraft held short of the runway to allow a Gulf Air A320 to land.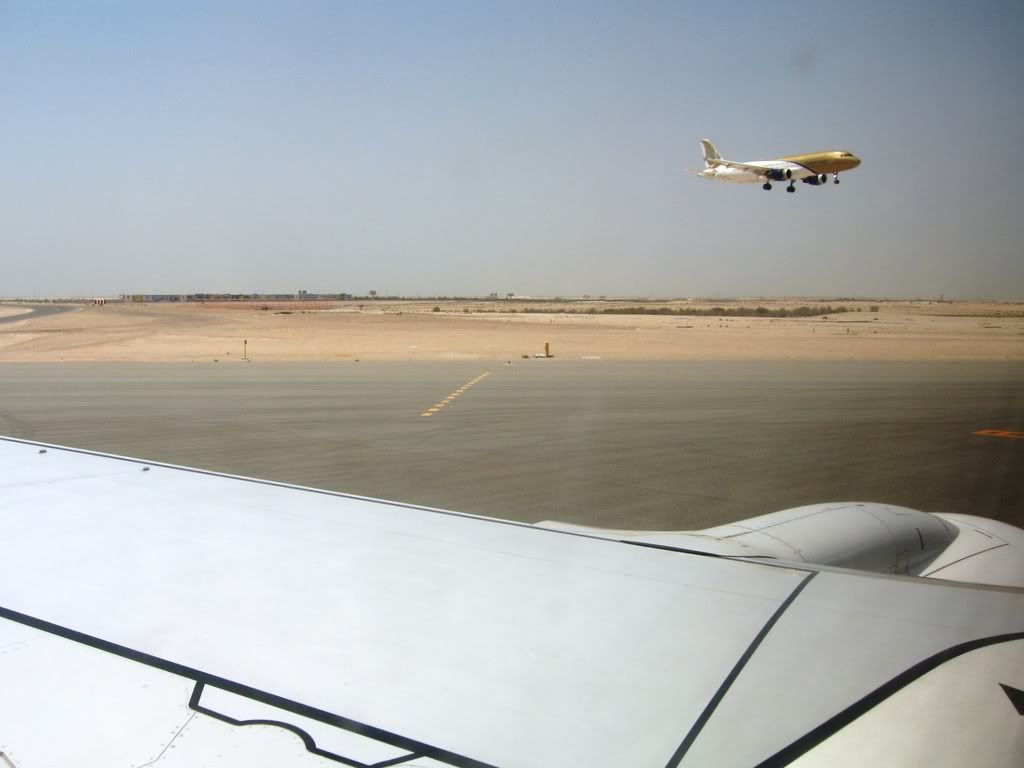 Once the A320 had landed, 'XI joined the runway and began a very powerful take-off. I decided to record a movie clip of the take-off.
Take-off from AUH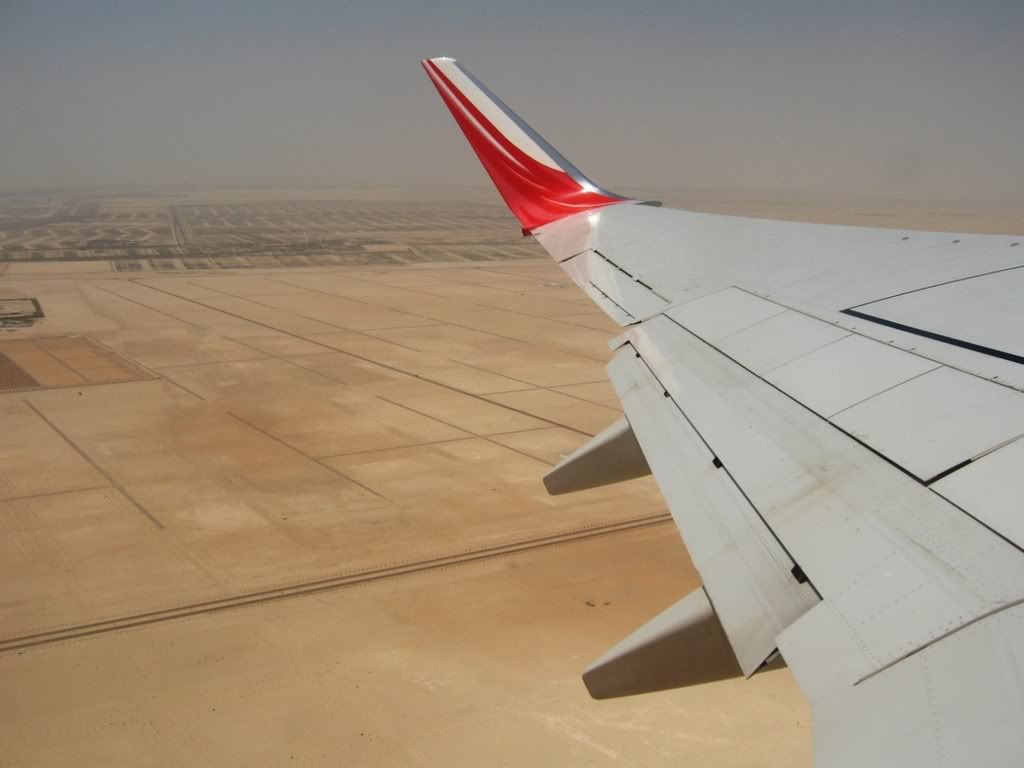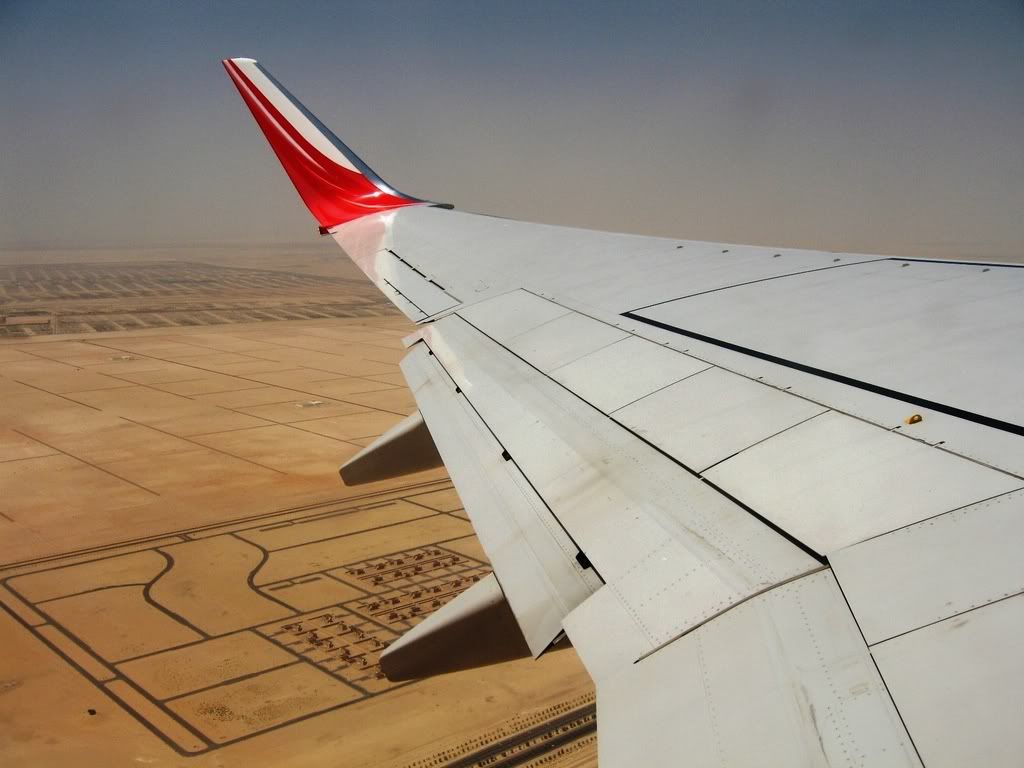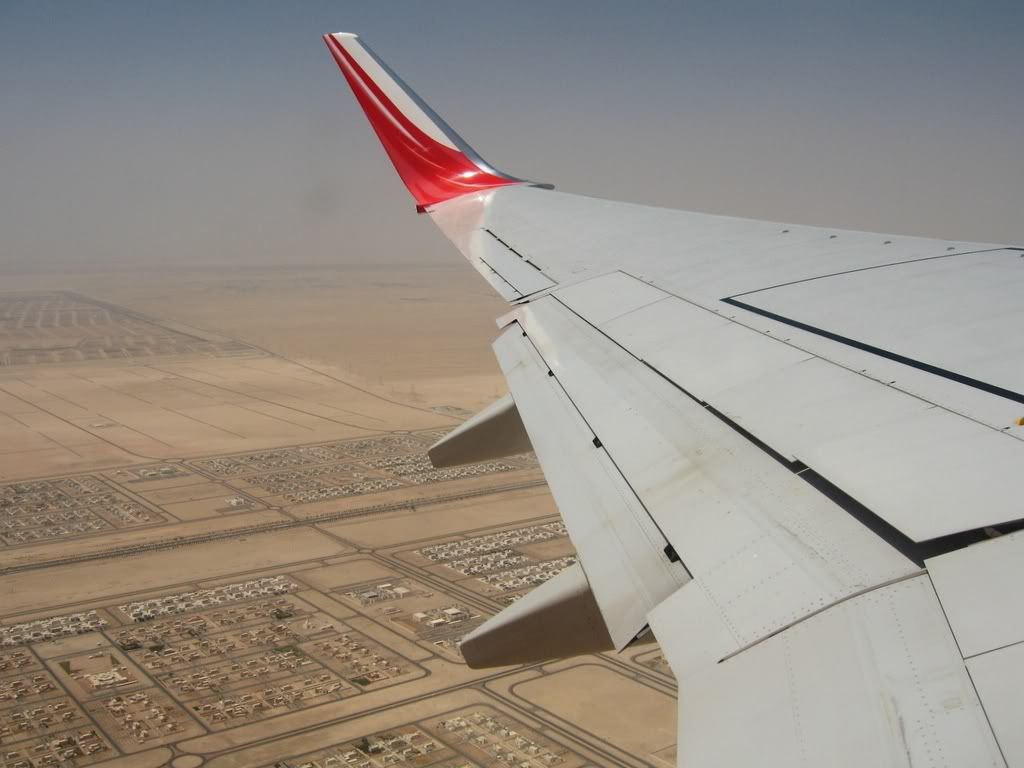 Apart from the usual heat haze, it was a pretty clear day over the UAE and I was looking forward to some nice views. As we climbed out, the Captain made a very short PA which made me smile – "the cabin crew are so wonderful, they even make tea for the flightdeck". This guy was obviously quite a character. Shortly afterwards he made another PA commenting on the fact that the take-off we just experienced was in fact a maximum weight take-off. I caught most of what he said whilst filming.
Shortly afterwards as we passed through FL210, the Captain spoke again mentioning that passengers on the left would be able to see Dubai and Sharjah. I couldn't see Dubai or Sharjah myself but could see that we were flying over Al Ain (AAN) at the time with the airport and mountain clearly visible.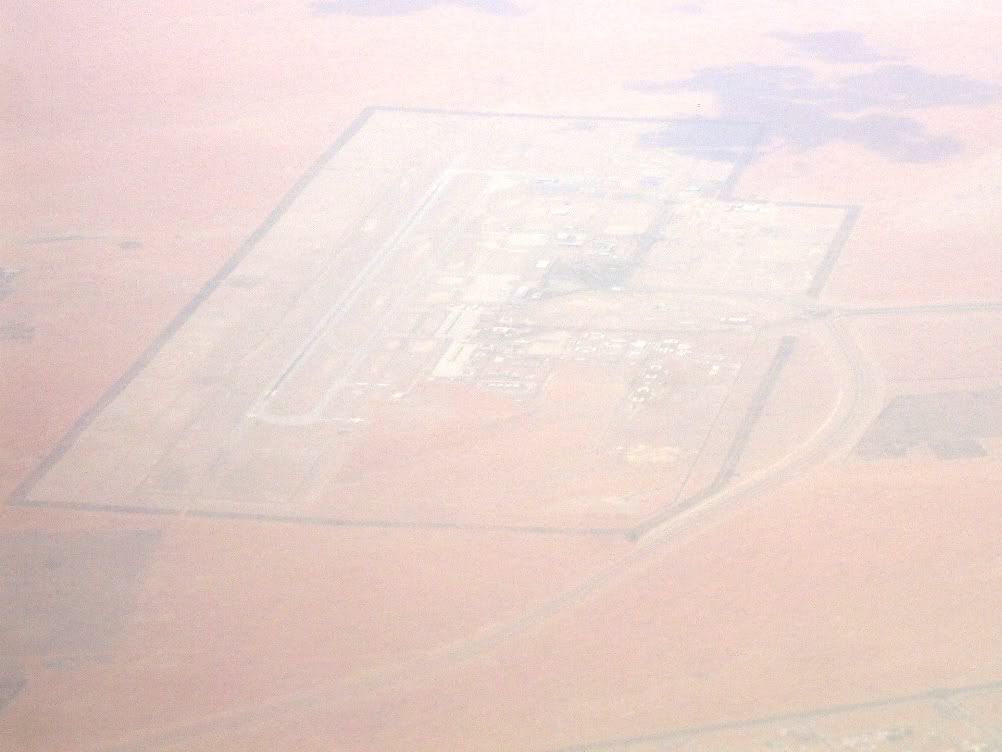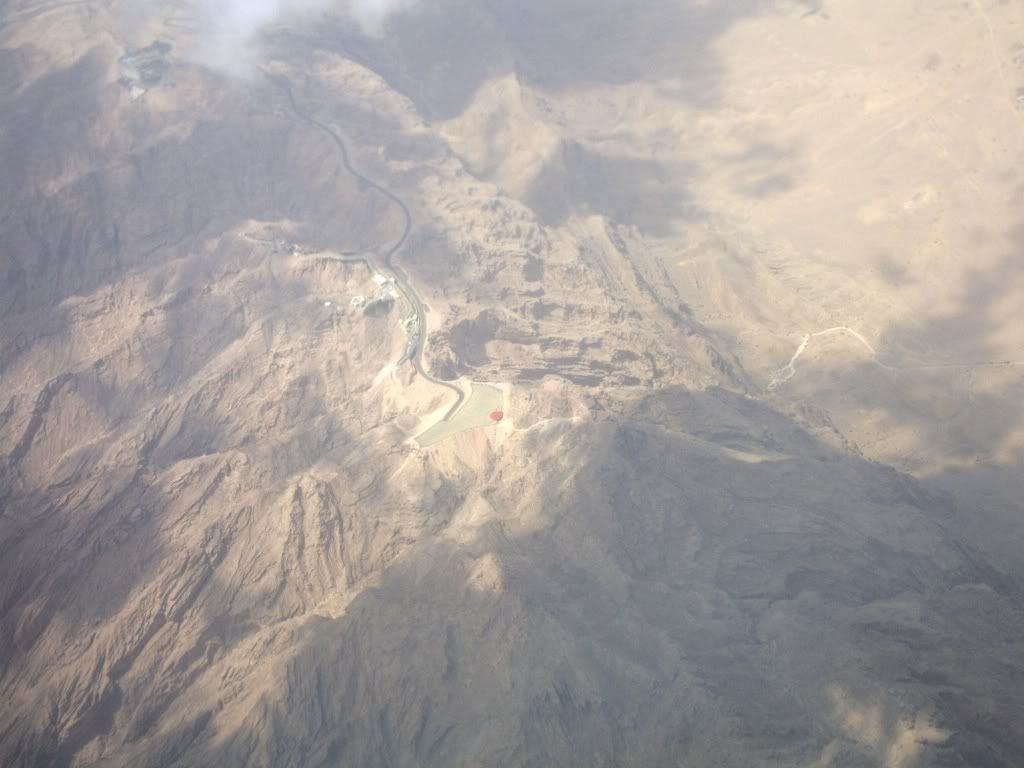 With Air India Express being a low cost carrier I was expecting to have to pay for everything on this flight so I was surprised when the crew distributed small cartons of orange juice to each passenger.
After overflying the mountains between the UAE and Oman it was not much longer – around thirty minutes - before we left the Omani coast and indeed the Middle East. During this time the crew offered an alcohol service – this was a buy-on-board service but I declined having been out drinking with friends far too much over the week before this trip.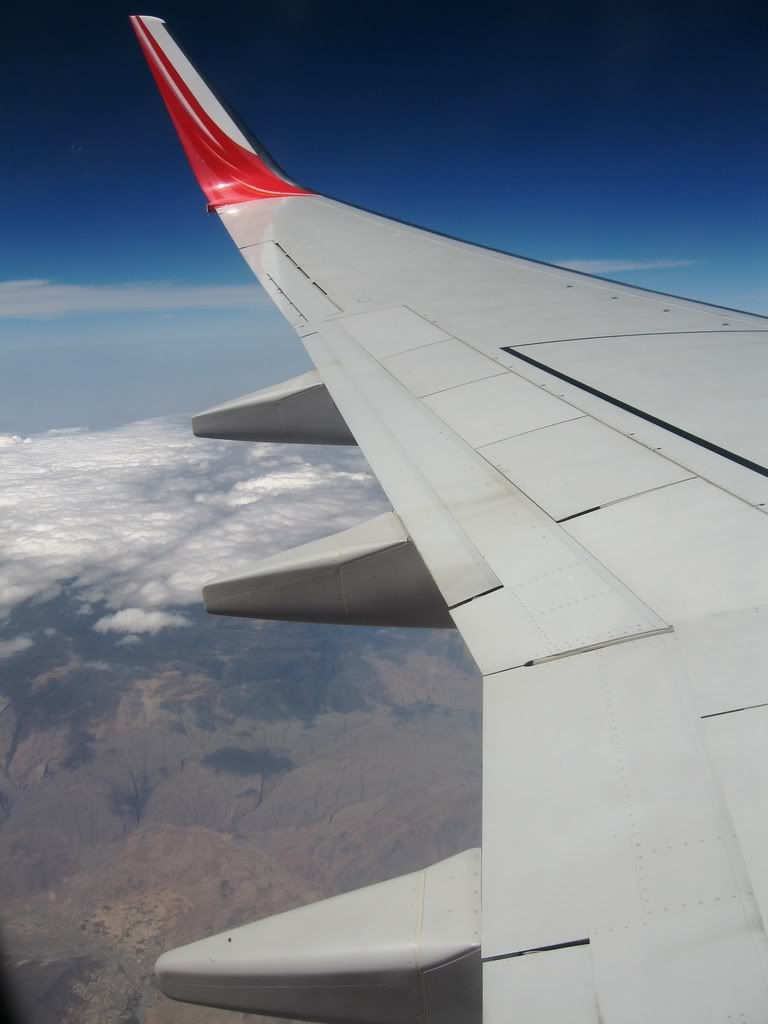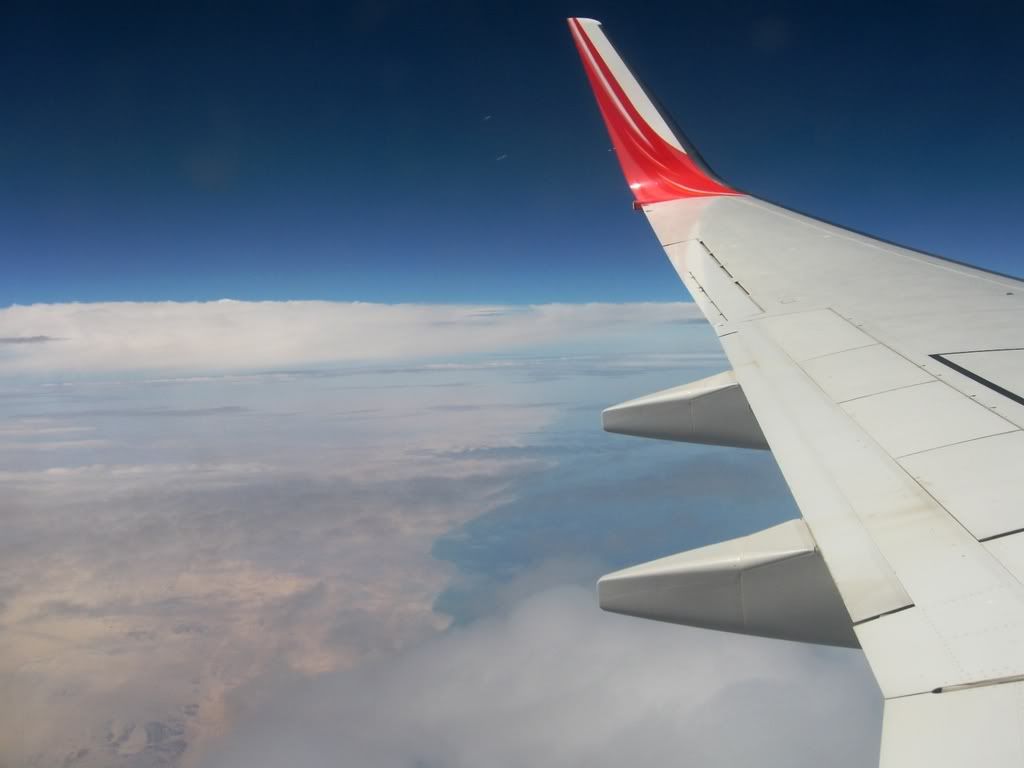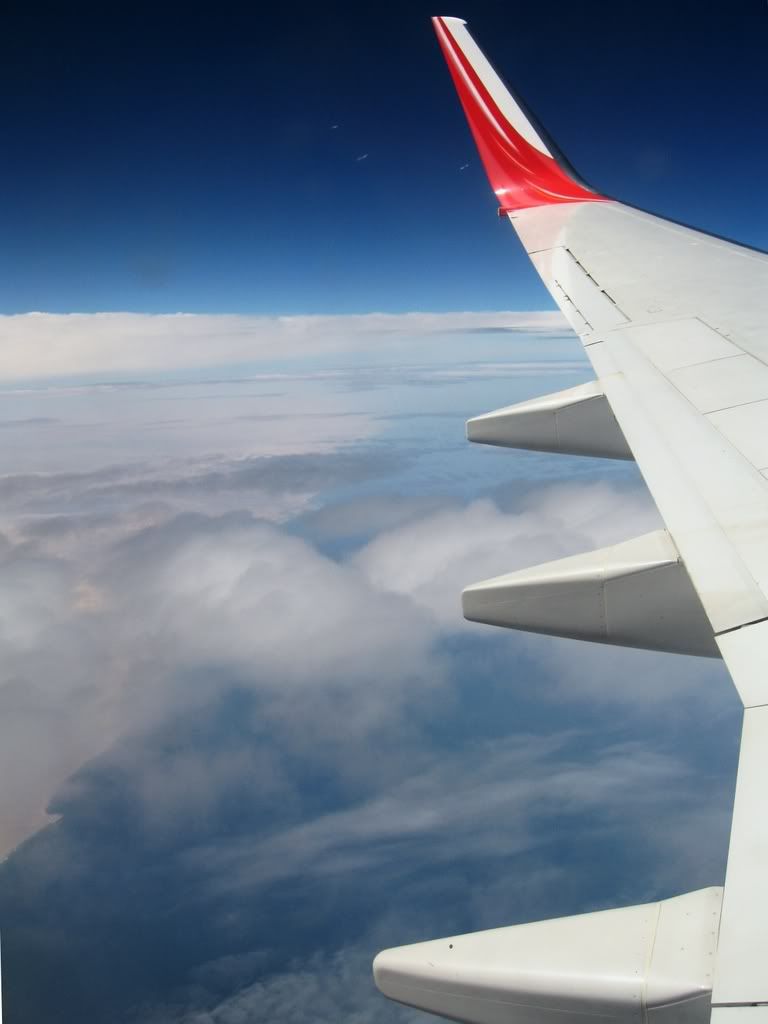 The crew then began a lunch service which I was initially expecting to also be buy-on-board, but I was surprised to see that lunchboxes were being handed out to everyone. 'This certainly beats Ryanair' I thought as I received mine.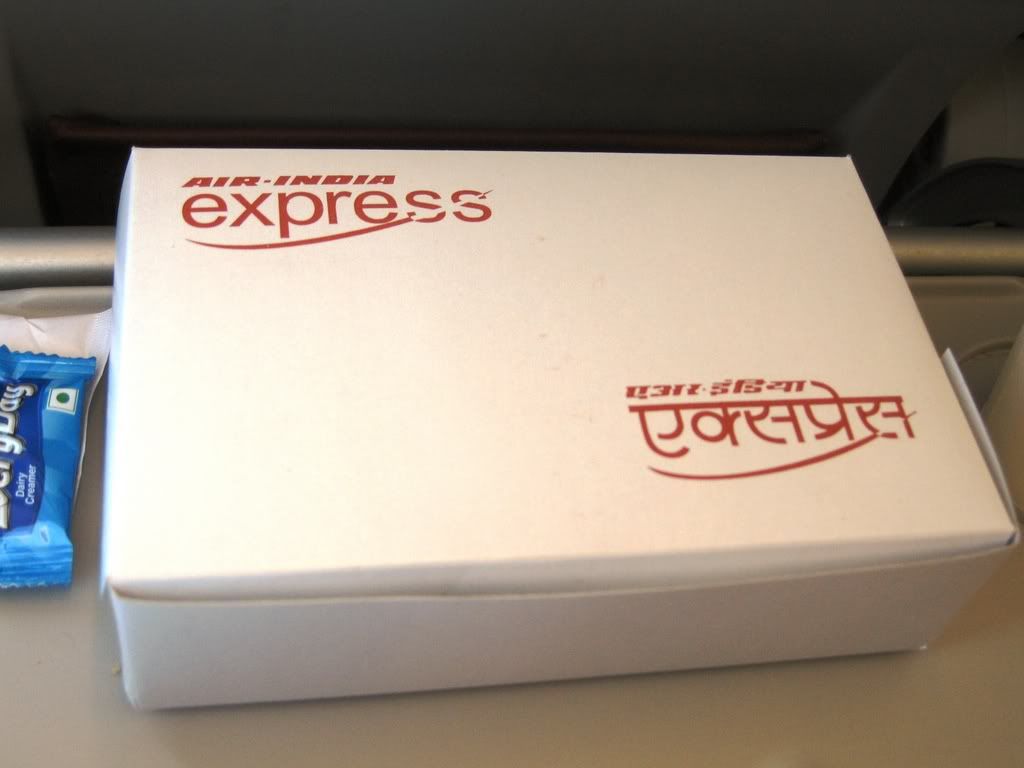 I asked the cabin crew member serving me where the Captain was from. "I have no idea" she said, adding "I will find out". I told her I thought he sounded South African and said I would like to meet him if possible, hoping it might get me a visit to the flightdeck.
Each lunchbox consisted of a cheese sandwich, a piece of cake and a packet of banana chips. A 'hot bit' was also served in the form of a vegetable pastry – this was actually quite tasty.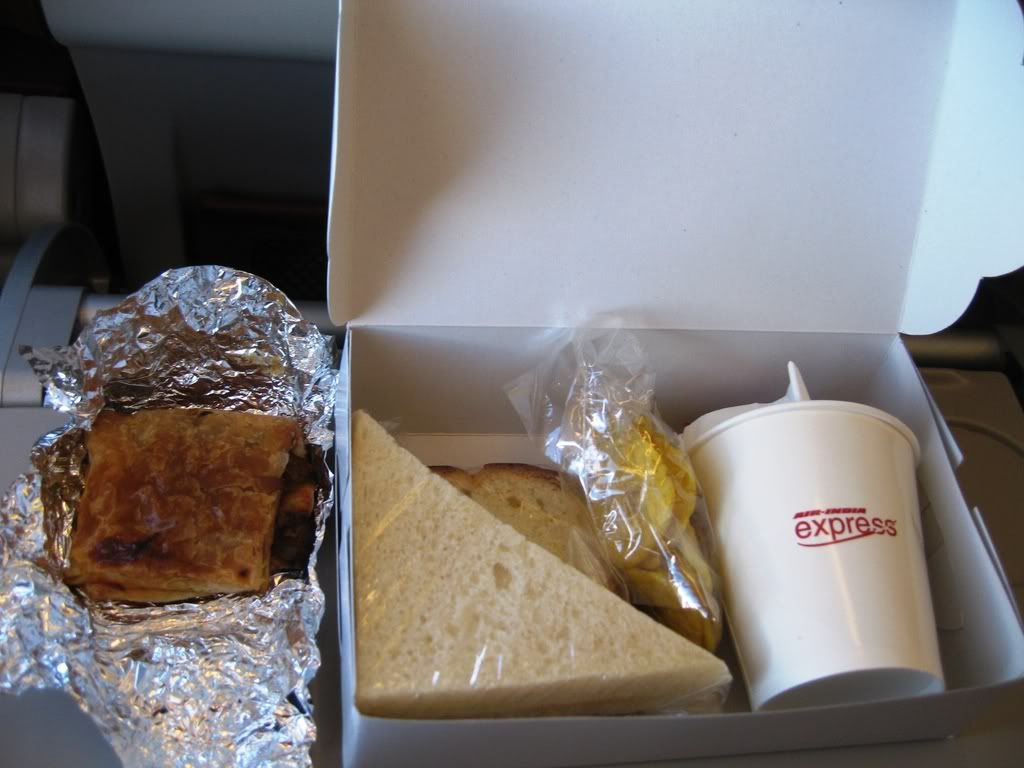 After lunch was served the crew also offered a choice of tea or coffee. I opted for tea. I decided I should also take a photograph of the cabin interior as I do not recall reading a report on this carrier before so thought it may be of interest to some readers.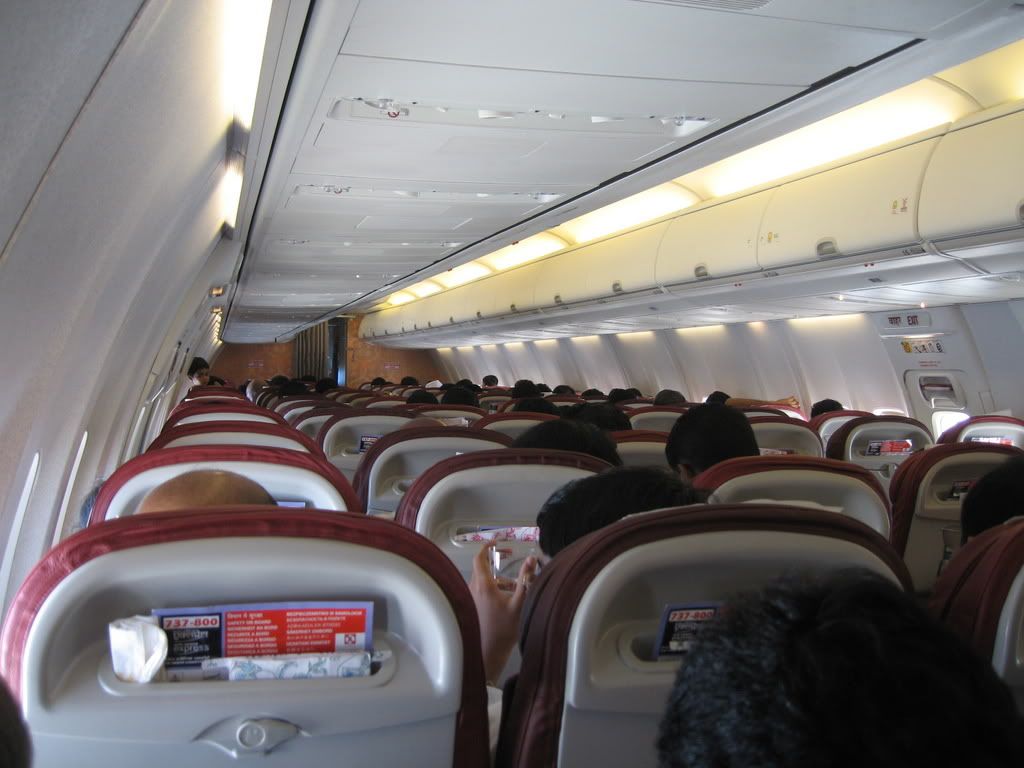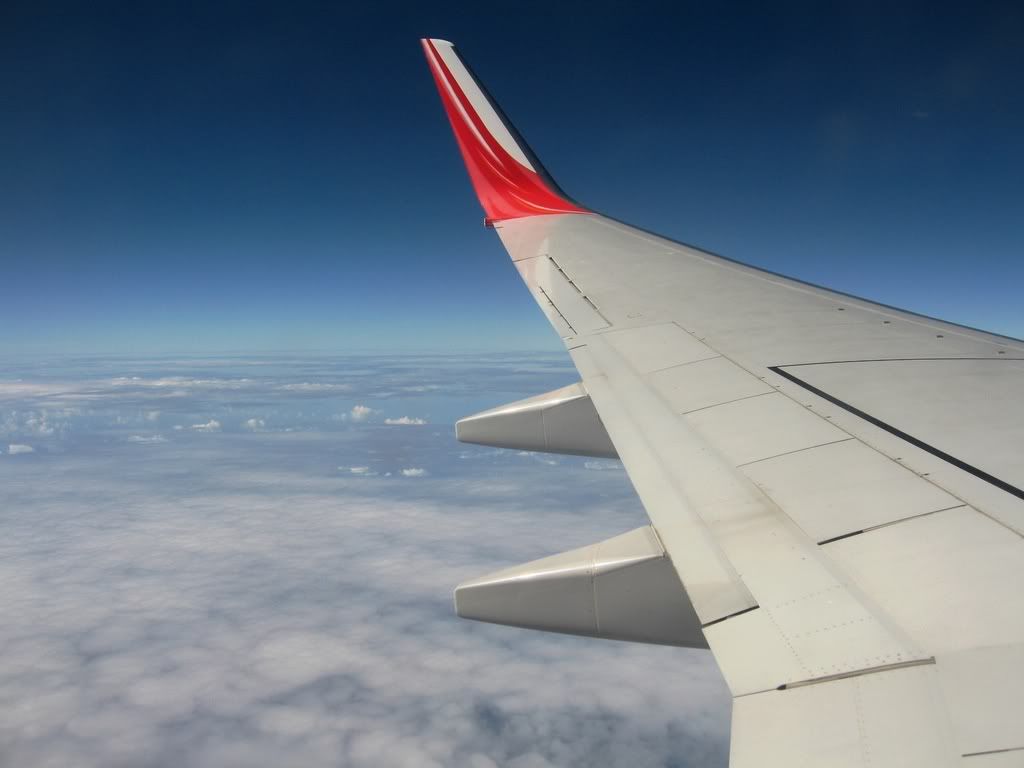 After another hour and a half we passed over a couple of remote islands – I originally thought they may be part of the Andaman Islands but later realised we were too far north.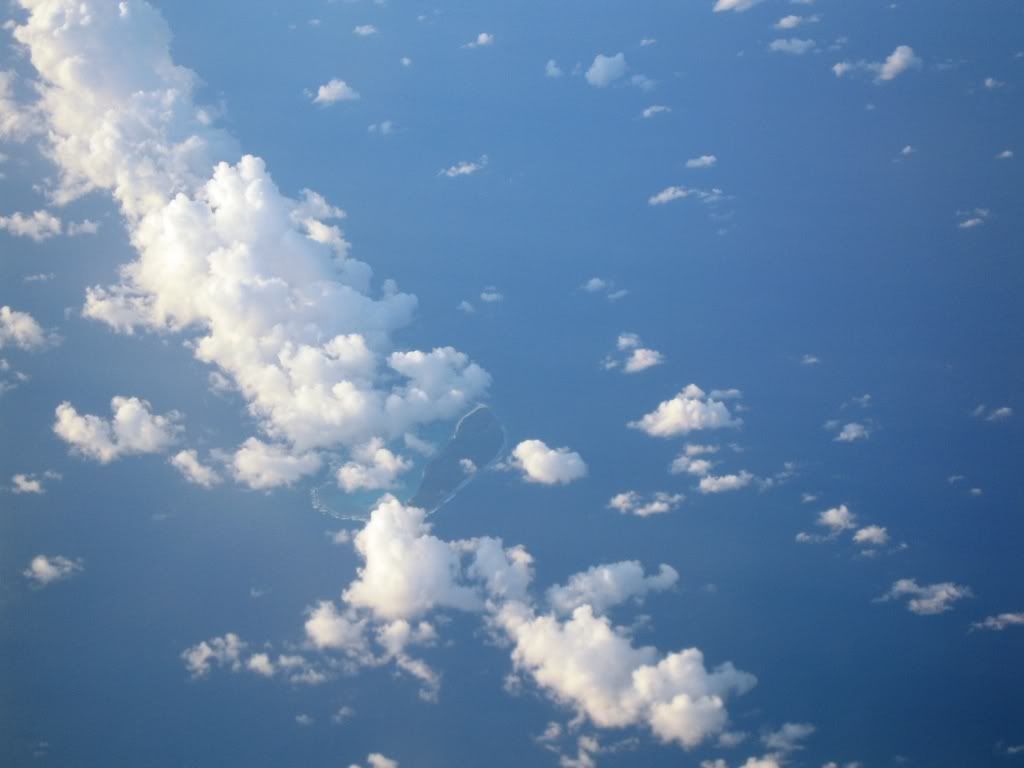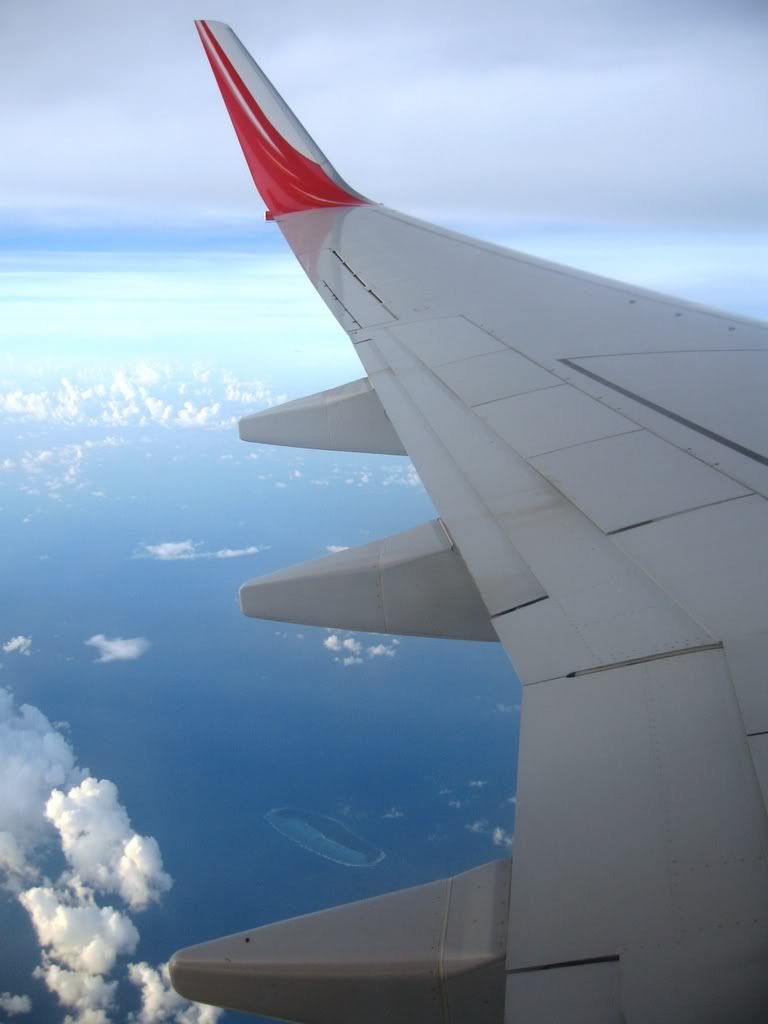 It soon started to get dark as we continued east and I guessed we would be landing in Trivandrum in darkness. The seatbelt sign had been on for much of the cruise but the turbulence had been nothing more than mild at any time.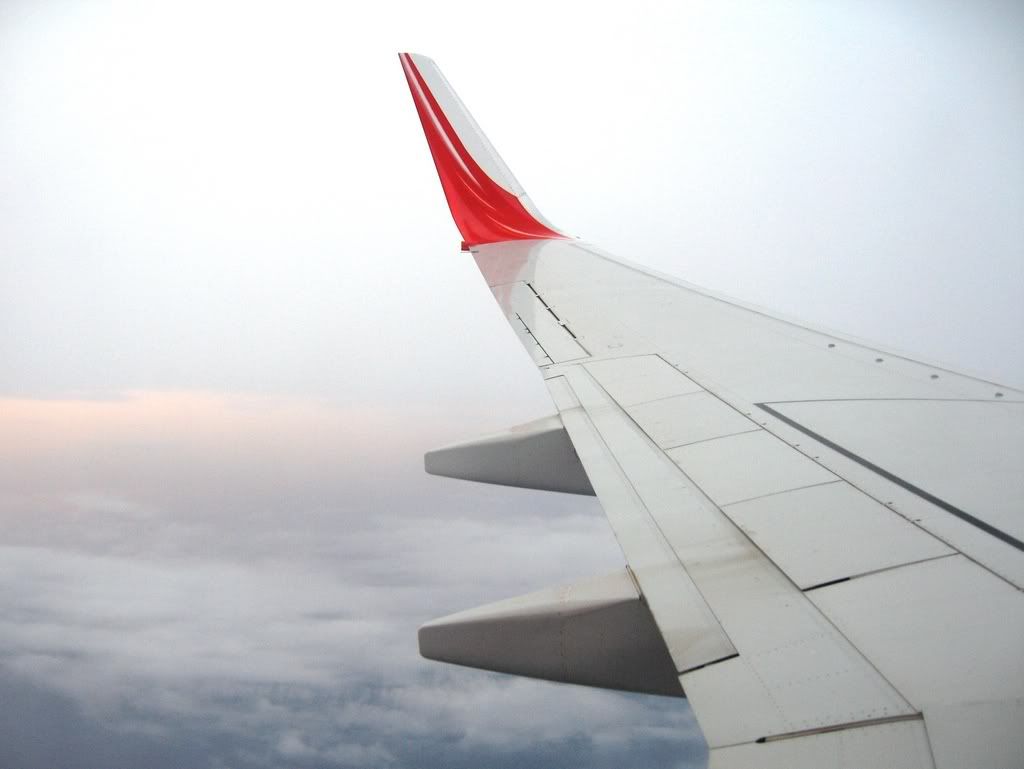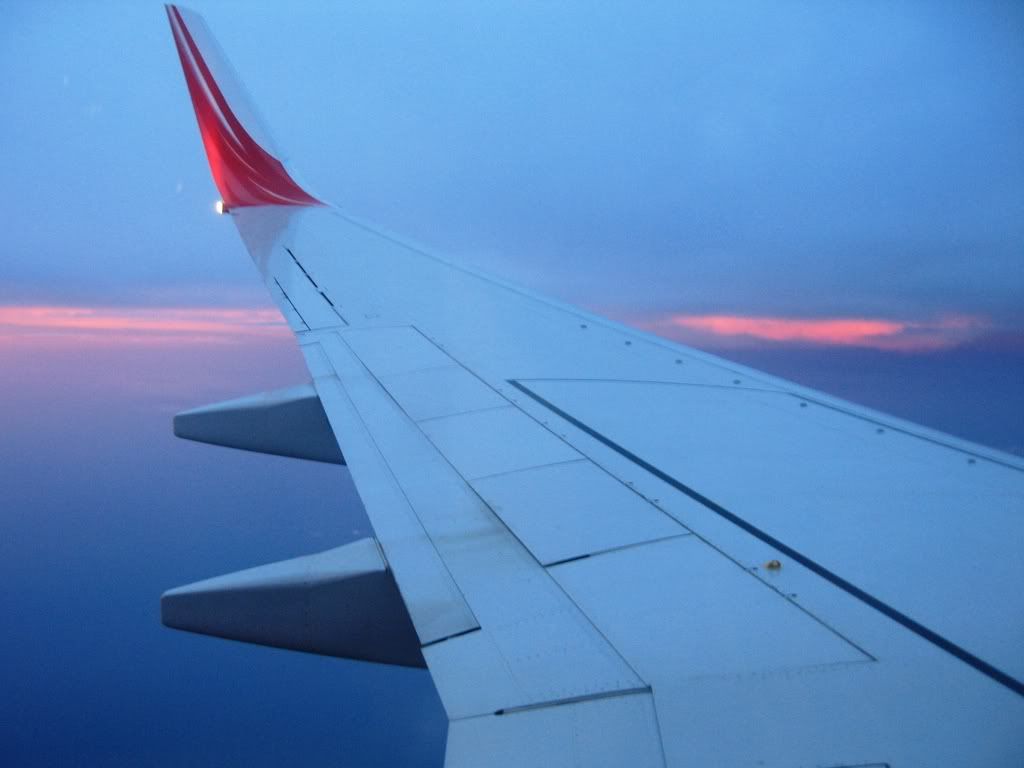 As we started our descent towards Trivandrum, the cabin crew member who I had spoken to earlier brought me a piece of paper and asked me to write my name and nationality – I presumed the Captain had asked for this so I gladly wrote the information and handed it back to her. She then disappeared and came back again asking whether I would be disembarking in Trivandrum or continuing to Calicut. I told her I would be leaving the aircraft in Trivandrum. We continued our descent and by the time we reached the Kerala area it was dark. We were flying along the coast and made a turn to the left – it was at this time that I could first see the airfield. The runway at TRV runs parallel with the shoreline and the airport is located close to the sea. I remember thinking how picturesque it must look by day. We were now on finals and since it was dark I decided to film the landing rather than take photographs.
Landing in Trivandrum
After landing the aircraft turned using the turning circle and then back-tracked along the main runway before turning to the right onto one of the taxiways. As we taxied towards the parking area an Air India A310-300 landed but there did not seem to be any other aircraft in evidence. The second the aircraft stopped everyone jumped out of their seats and started getting their belongings from the overhead lockers, despite the fact that the engines were still running and the seatbelt sign had not been switched off. I am getting used to this now but it still irritates the hell out of me. Naturally I kept my seatbelt fastened until the signs had been switched off, as per the airline I 'grew up with'. Passengers continuing to CCJ were advised to remain on board the aircraft and refrain from smoking.
The cabin crew member who I had spoken to earlier told me to wait until last and the "Commander would see me". I soon made my way to the front of the aircraft and met the Captain and First Officer who were very accommodating. I only managed to talk to them for a minute or so as the bus was waiting but I still managed to miss it anyway. Another bus was sent for me immediately and after passing the recently arrived Air India A310 I was soon dropped at the arrivals area. I was fast-tracked through immigration by someone from Air India who I would be dealing with during my stay, and waited only five minutes for my baggage before passing quickly through customs.
My general opinion of Air India Express is very high. I don't usually do the ranking thing, but thought I would on this occasion. So, marks out of 5 taking into account that this carrier is a LCC:
Punctuality: 4
Aircraft Presentation: 4
Inflight Service Delivery: 5
Food: 4
Seat Pitch: 3
Seat Comfort: 4
Value for Money: 5
I would not hesitate to fly Air India Express again and based on reputation I would probably choose this carrier over mainline Air India.
***
I hope you enjoyed this report on Air India Express – as always please leave your feedback and let me know what you thought. Many thanks for reading.