We did not need to go landside as we already had printed off our CPH-DUB boarding cards in DUB this morning.
OA260 had to persuade me to leave all that free Carlsberg behind!!!
So it was then off down to gate A12 where we took the following pictures on the way: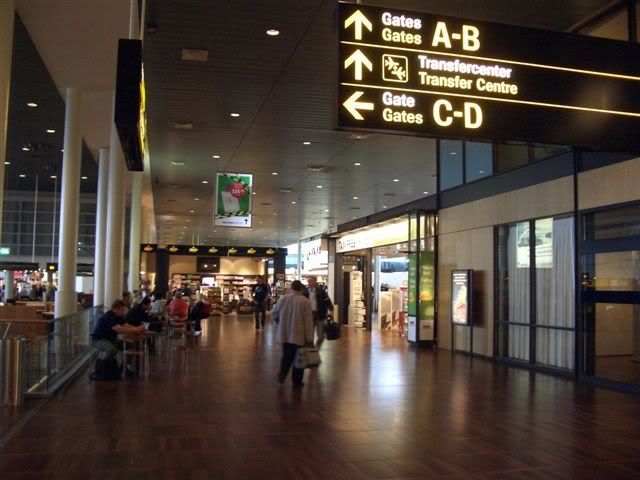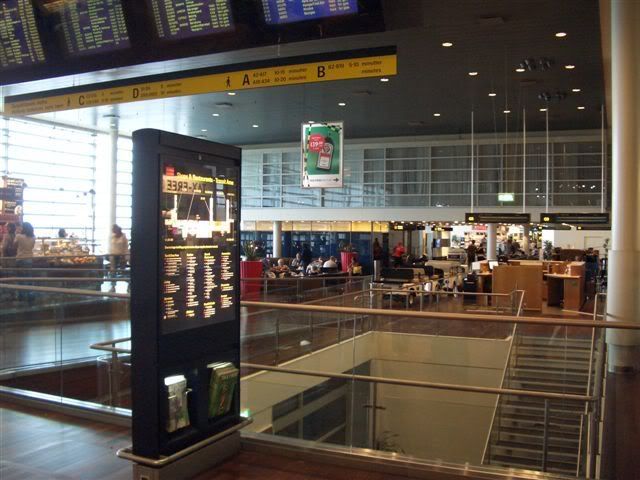 Corridor to Pier A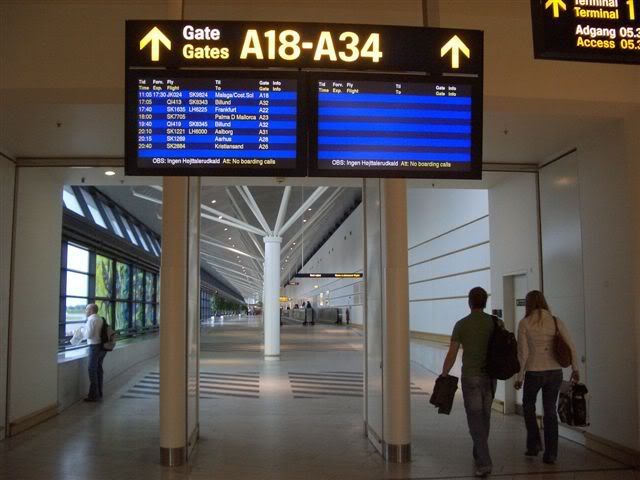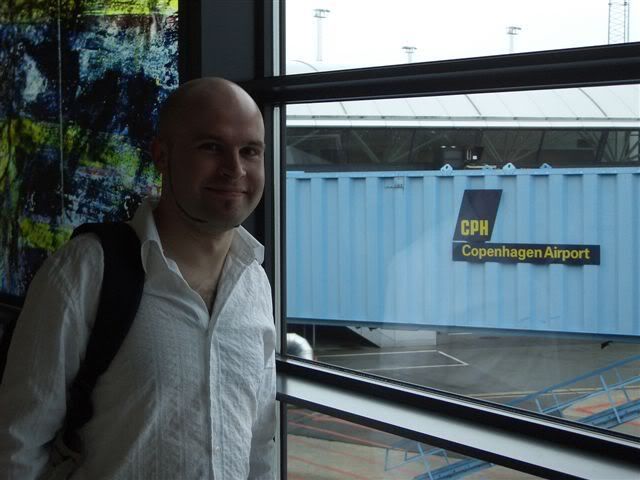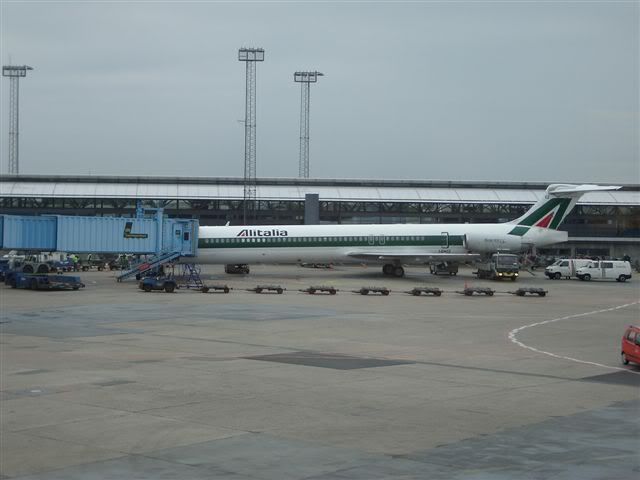 We went through Passport Control close to the Gate area and made our way to Gate A12 where our aircraft was already on stand.
Gate A12 is the location of one of Copenhagen's webcams, which can be viewed at the following link
CPH/DK/MAIN/Oplev+lufthavnen/Webkameraer/" target=_blank>http://www.cph.dk/CPH/DK/MAIN/Oplev+lufthavnen/Webkameraer/
Our aircraft this evening was operated by LN-RMP, an MD87.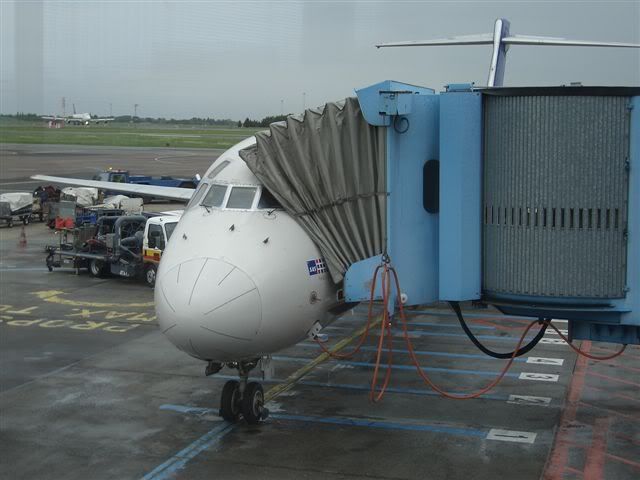 Next to us was boarding a Sterling flight to Dalaman. At this point, it started to lash rain in Copenhagen, becoming very wet & damp outside. We spotted an Austrian Arrows Canadair, Alitalia MD80, Finnair A320, Air France A320, BA A320, PIA 777 and the SQ Mega Ark Cargo 747.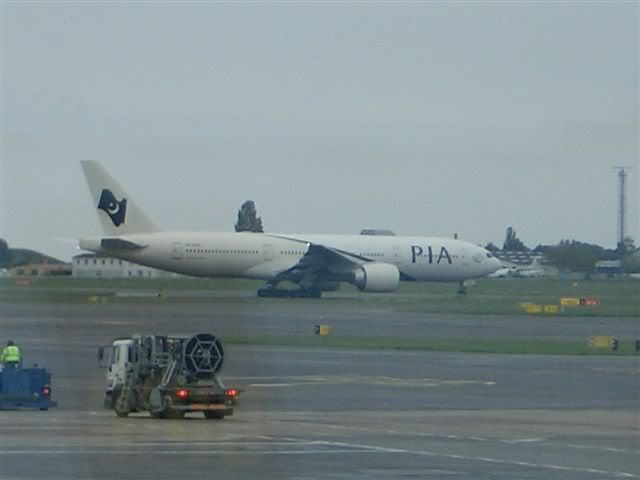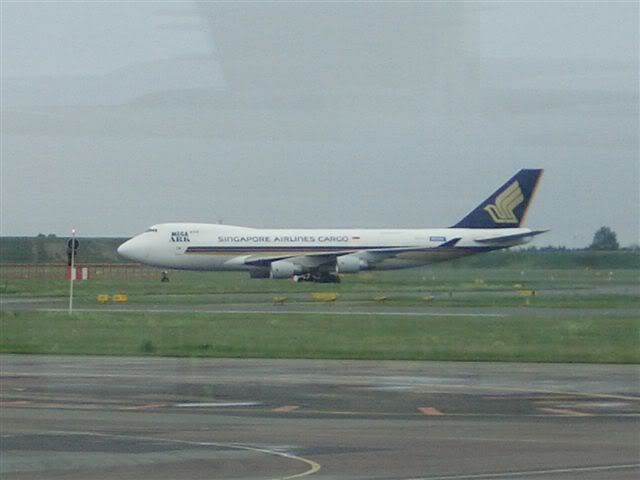 Boarding was due to commence at 17.05, but nobody appeared at the desk until about 15 minutes later. Upon boarding, you are given back your boarding card stub as well as a paper receipt. OA260 and I boarded and I was in seat 21A and OA260 seated beside me in seat 21C. There was some mix up with seats and a passenger or two causing a wee bit of a drama looking for a window seat.
Boarding as follows
Me in my seat, ready to rock and roll back to Dublin: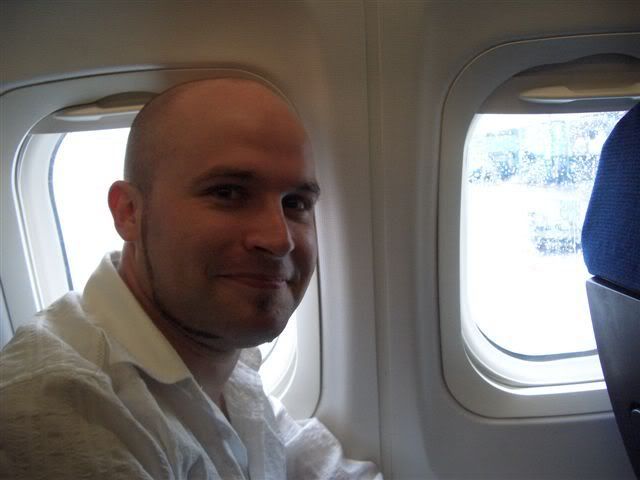 Once this was solved, we pushed back about 15 minutes behind schedule and the captain apologised for this dealy which was due to "the late boarding of the aircraft". The safety demo was carried out as we taxied to the active runway and there was no other aircraft ahead of us so we had an immediate departure.
headed in a north easterly direction over the Oresunds and banked left into some hazy cloud. About 15 minutes later, we had flown over the west coast of Denmark heading across the North Sea towards Scotland.
There were a lot of both American and Russian passengers on this flight and as per the outbound leg, this return leg was fairly full, about 90% I woud estimate.
The crew on this flight were very nice and stopped by to have a wee joke and a laugh with OA260 and I.
A pic of the crew as follows.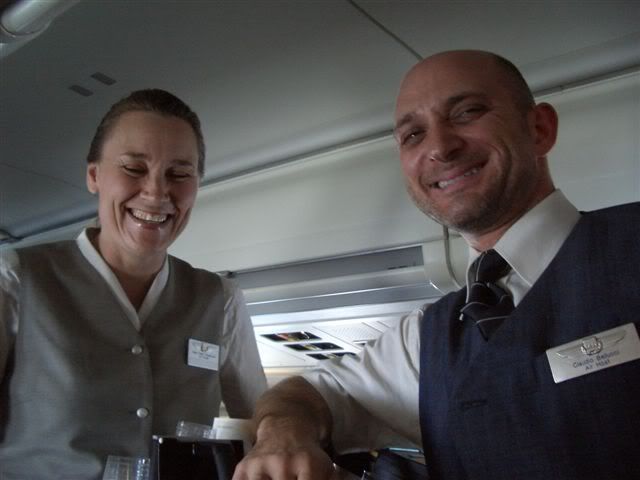 And out over the North Sea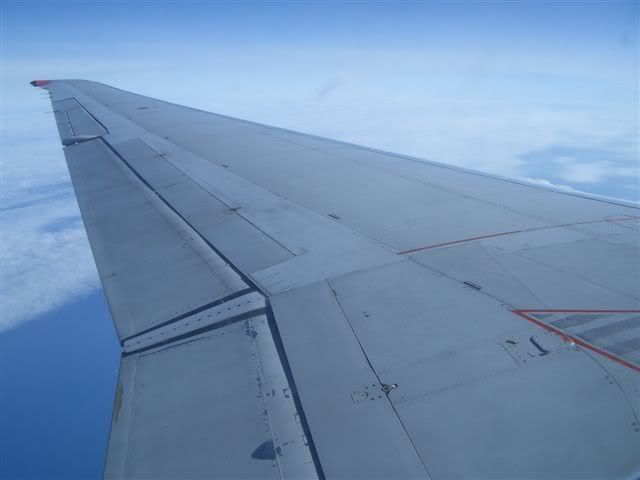 I had a Chorizo salad sandwich and yet another(!) Carslberg, while OA260 was the sensible one and had the same sandwich and a Pepsi as shown!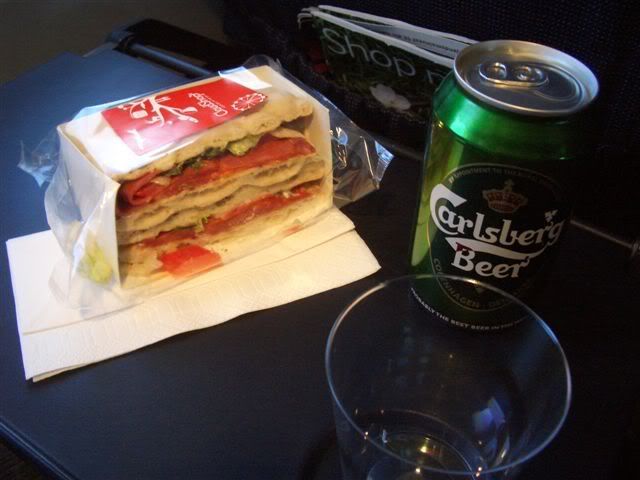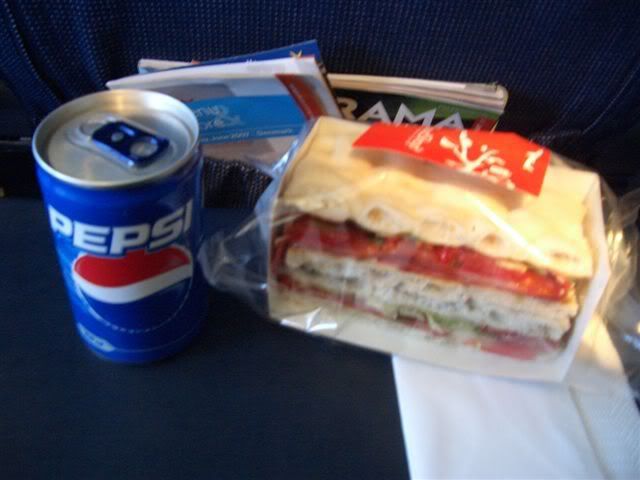 As we approached Dublin, there was an Aer Arann ATR72 holding, behind which was a Futura 737.
We arrived in Dublin at 7pm....although crew informed us it was in fact 7am!!!! LOL. At 19.07pm we pulled into the gate, 17 minutes behind schedule, alongside an XL 738 to Faro on our left and a BA 737 to London Gatwick on our right. Also on Pier C was an LTE A320 arrived in from Palma and outbound to Lanzarote and a MyTravel heading to Faro.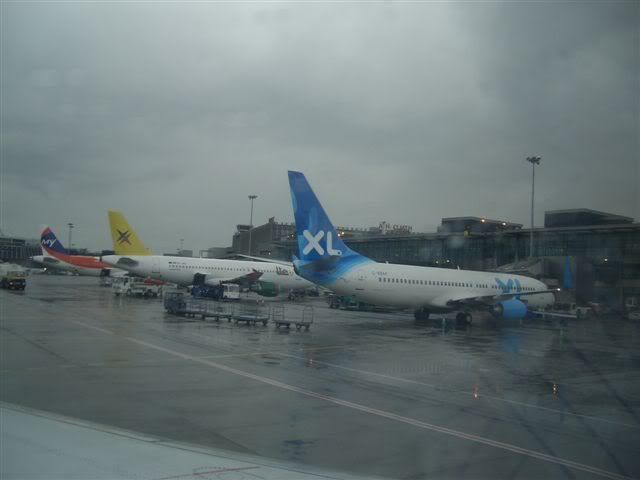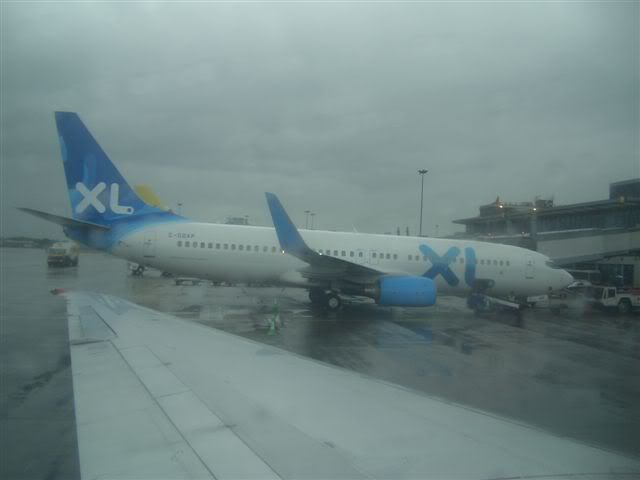 On Pier B, we spotted a Bulgaria Air 737 boarding to Bourgas, a Karthago A320 heading for Monastir and an Air Dubrovnik heading for Dubrovnik, of course!
OA260 and I waited until the end for one final photo opportunity with the lovely crew!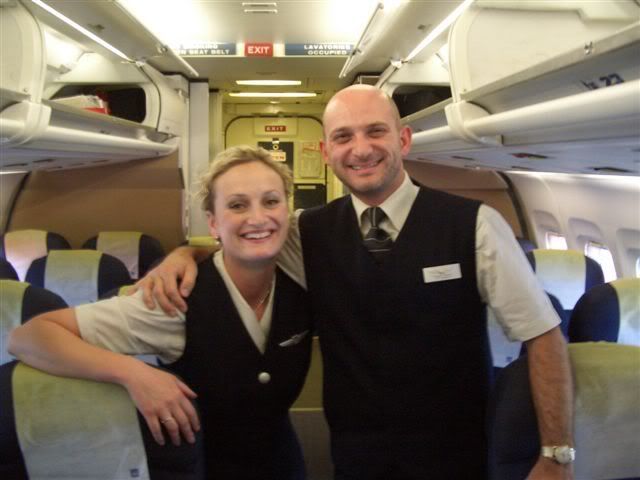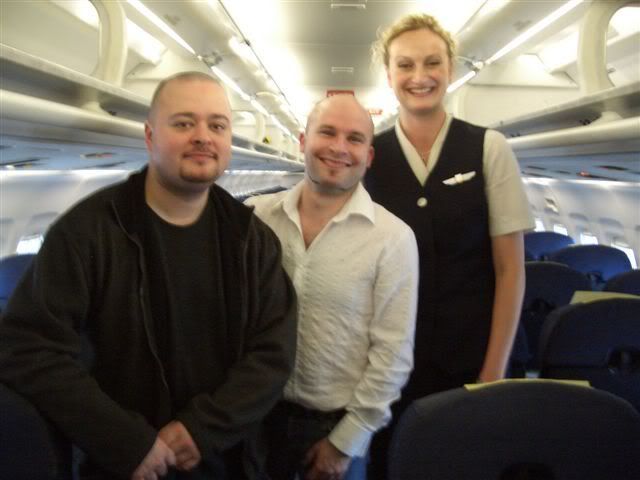 Back in DUB, we took a few more photos as follows as we disembarked from Pier C.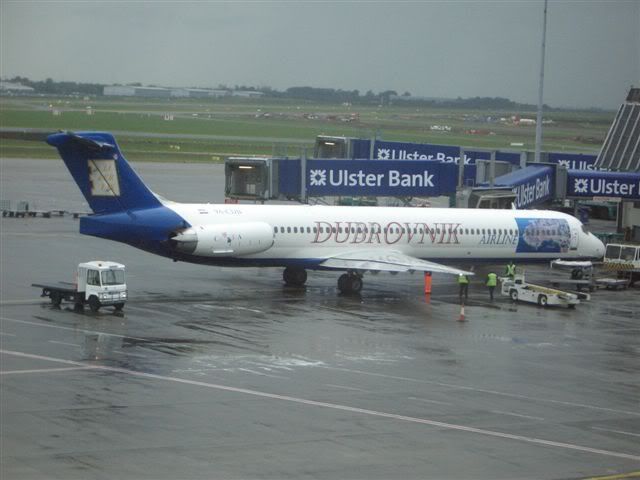 The new Turkish Airlines desk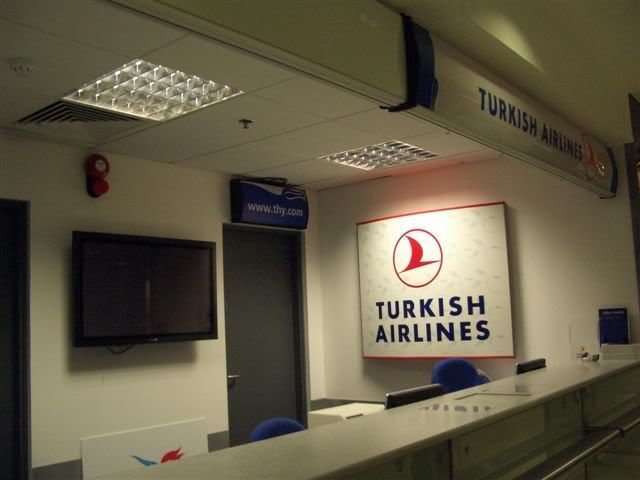 A fairly empty Aer Lingus check-in area (a far cry from 6am any given morning!)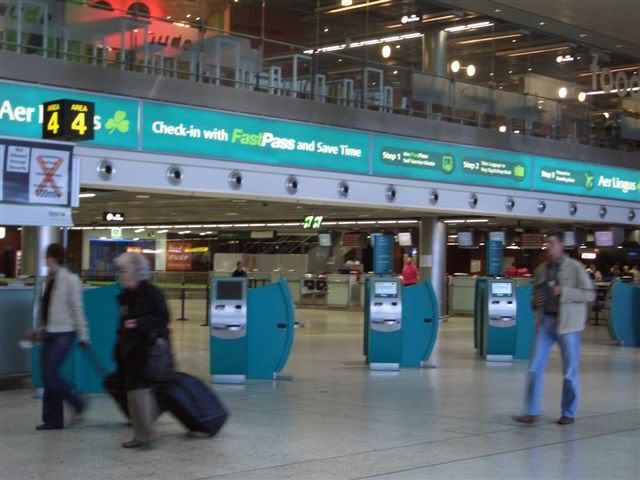 Hope you enjoyed this Part 2/2 of our day trip to Copenhagen!
Keep an eye out for some more surprise trips in the future!
and I want to thank OA260 for an excellent trip.
Please feel free to contact me if you have any questions!!
Best wishes,
N272WA