Date: 11 May 2007
Route: Toronto YYZ %u2013 London LHR
Distance:
Flight: AC 856
Flight Time: 6:27h
Dep. Time: 18:20
Aircraft: Boeing 777-300/ER
Registration: C-FITU
Dep. Gate: 177
Seat: 33A
This is the first of three trip reports of 777 flights that I recently took. The other reports will be posted shortly.
I arrived early from IAD at around 1330 or so and went directly to the check in counter for Air Canada and there was just a short line. I had checked the load beforehand thru a fellow A.net friend and knew that it should be okay. This was important since I was flying on an ID95 ticket. Still, it was nice to hear the counter agent saying that the flight looked good.
I went thru the security checkpoint and did some spotting at first. Nice to see all different kinds of Air Canada (AC) aircraft but also a Sunwing 738 going to Varadero (VRA), Cuba.
I was a bit hungry and had a bison burger at a restaurant; very tasty and something that I have never tried before. Great Canadian dish along with great Canadian beer (Molson)!
I did see the first AC 77W land but I was in the wrong place to get a good picture. About an hour later or so it left for YUL and shortly thereafter, the aircraft for my flight arrived.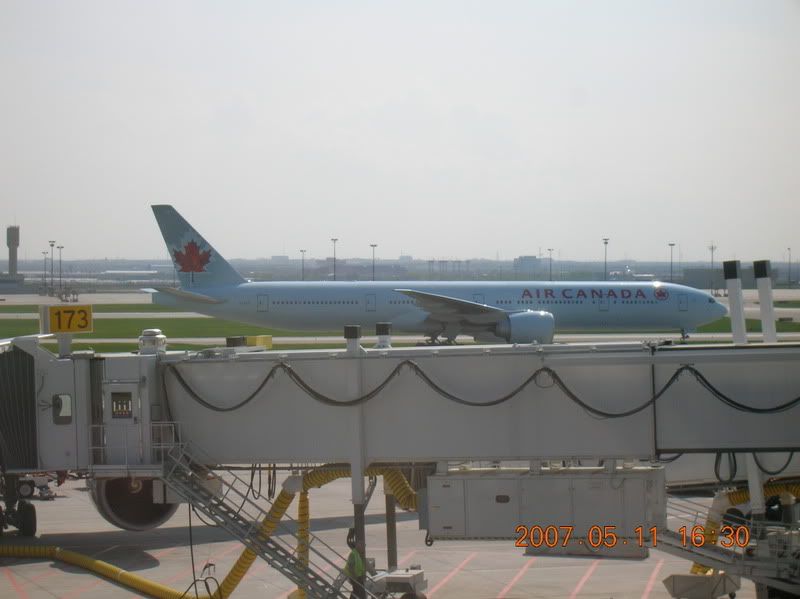 Boarding started and there were four AC agents working the flight with one concentrating on seat changes and who also called standbys. When it was about 15 minutes left before departure, my name was called and I boarded quickly. Boarding was thru two jet bridges.
The aircraft was very new, only delivered about a week earlier so everything was very nice and fresh on board. My seat was very comfortable and I noticed the laptop power outlet. The PTV was average size nowadays but twice the size of the PTV on UA.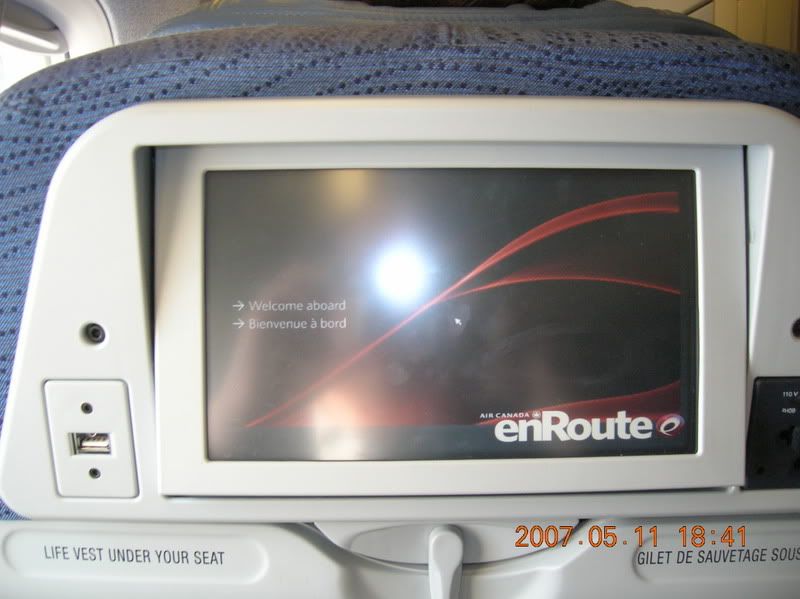 Soon the door closed and we pushed back. All signs were in English and French and safety demo was done manually (not on a screen) and in the two languages as well. There was no duty free catalogue at my seat which I always enjoy looking thru.
Taxing out to the runway was VERY slow. Can't ever recall that slow taxing; it seems to me that pilots were very careful with this new and long aircraft. Interesting to hear that the day after my flight, one of the AC 777s had been damaged.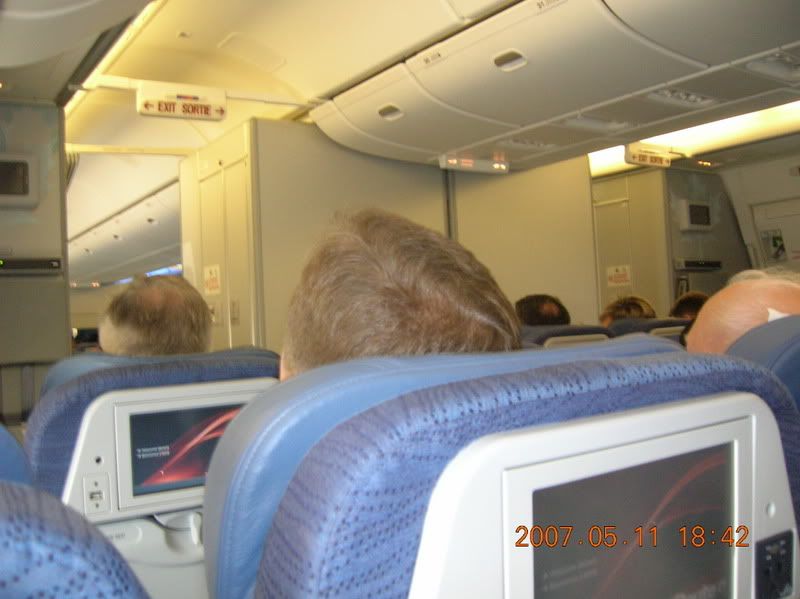 Take off was powerful and quick and it climbed fast to cruising altitude. There were no Airshow map, news service or videogames working (feature to be added later). That's too bad; I really like the Airshow map which makes it easier to figure the route you are flying. Dinner was served 45 mins after take off and was very good; carrot slaw, Beef Bourgionne with pasta. Drink was served in a cup; the whole can was not offered. Portion size was okay and it was very good. I had some great tea afer and later, ice cream was later served for desert.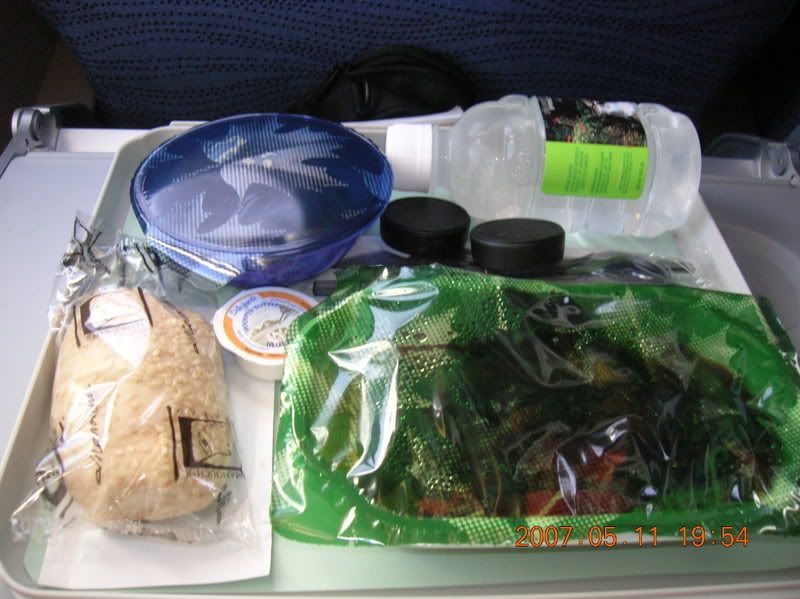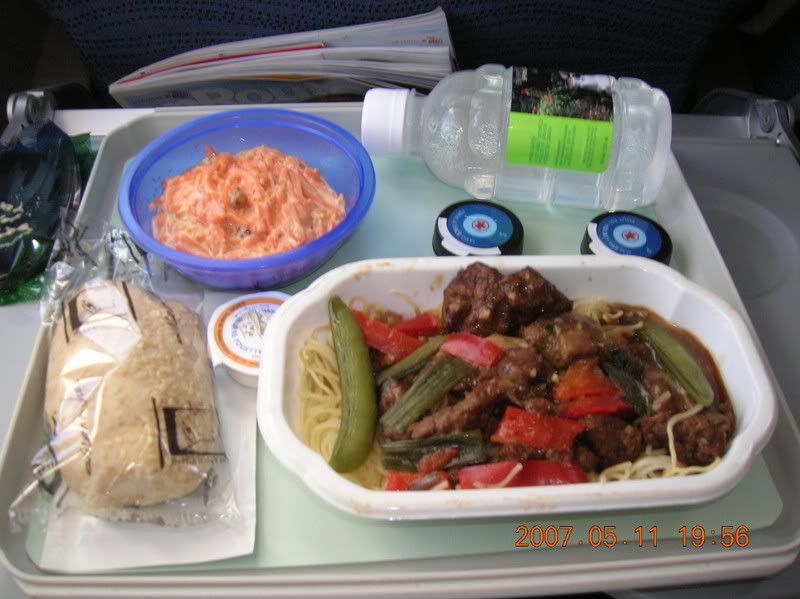 Nice with the AVOD entertainement system but it didn't seem to be fully functional yet. I watched Letter From Iwo Jima and it was very, very good.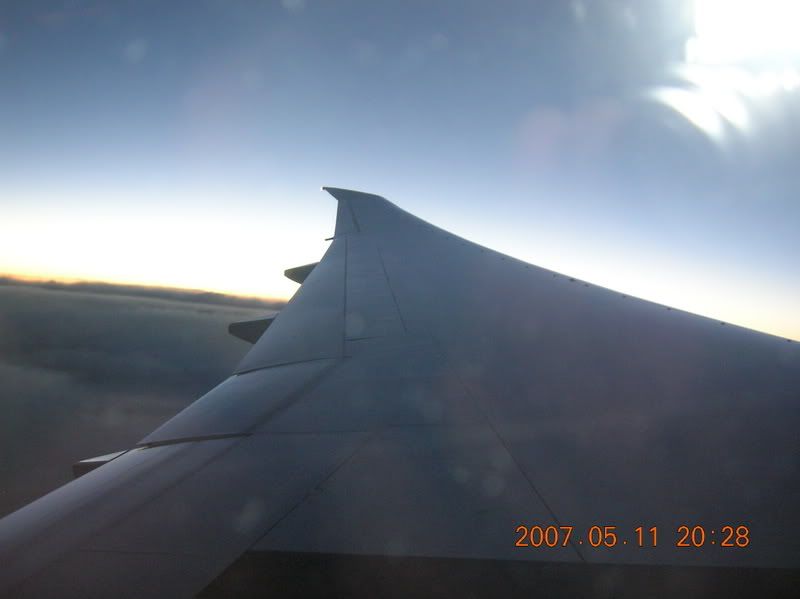 We followed the St Lawrence river to its mouth and the continued across the Atlantic. Water was offered a few times during the night.
The mood lighting was on and was very soothing.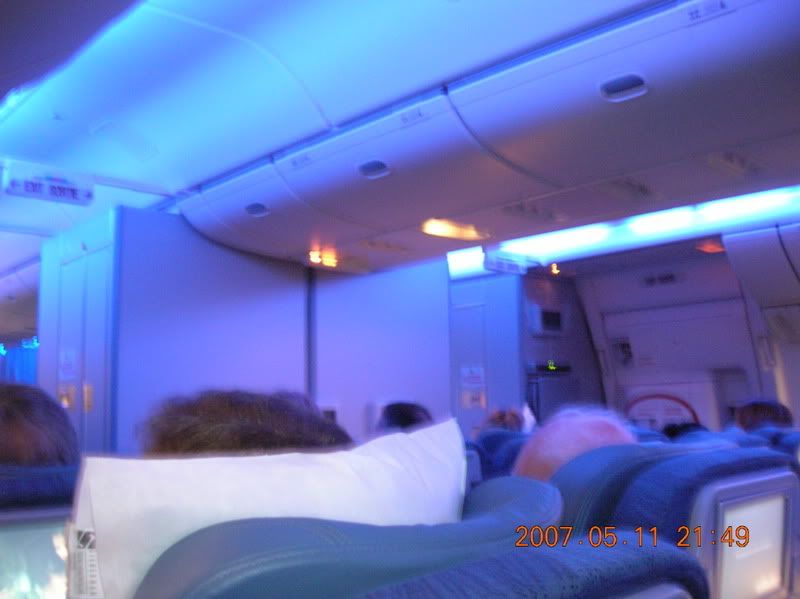 A light breakfeast was served as well and it was also nice. We had to circle a few times before landing at Heathrow early in the morning.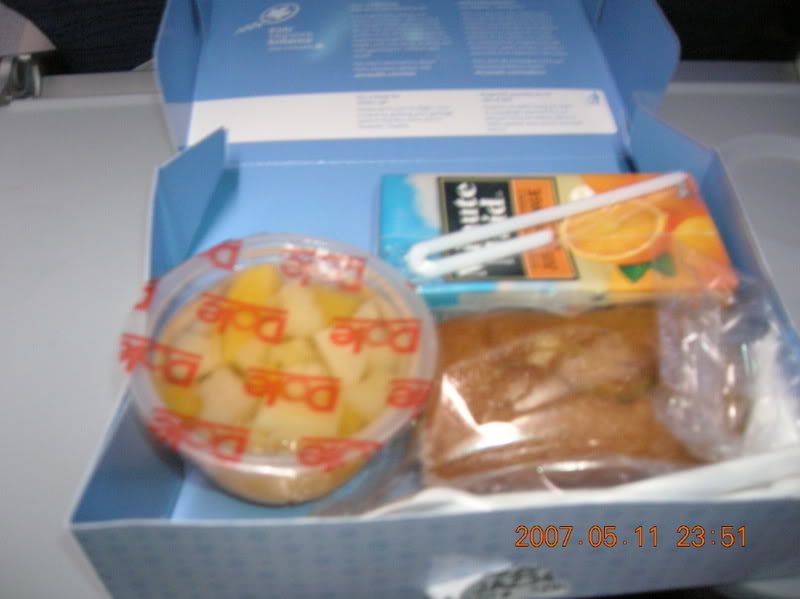 I took some more pictures of the cabin when everyone had deplaned and a flight attendant offered to take a picture of me, which was nice.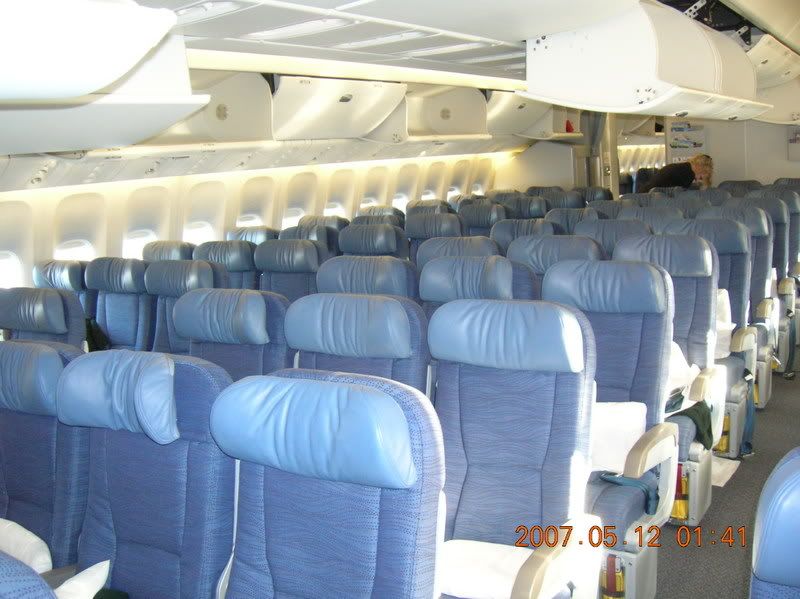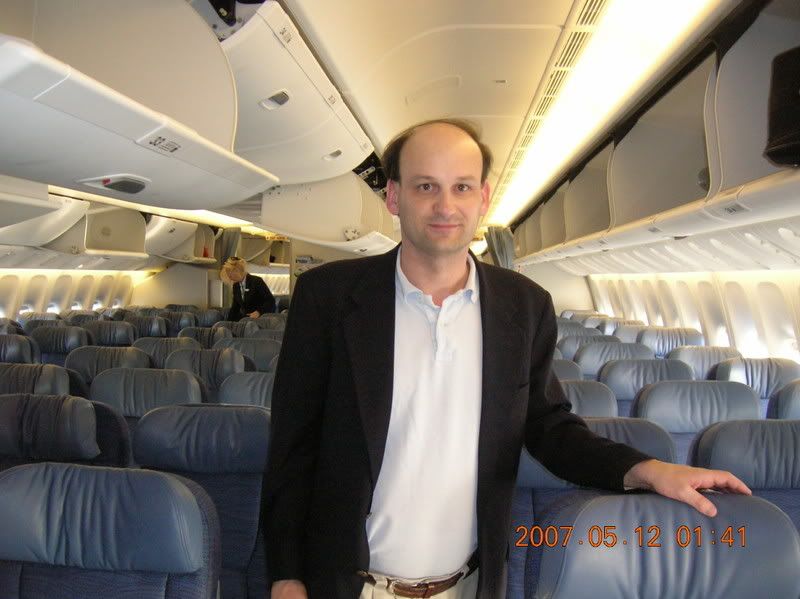 To sum it up, a very nice and pleasant experience on Air Canadas 777 and I'm sure it will be even better with the entertainment system fully operational. I hope to try their 777-200/LR later this year on YYZ-HKG.
Take Care
The777Man