Well I normally fly from Dublin but on this occasion I thought I would try Belfast City for a change. It has been a long time since I flew from BHD.
Date: 9th June 2007
Dep time: 0700
A/C : A320
Reg: G - MIDY
Seat: 2C
Route: BHD-LHR
I checked in at 0530 for a 0700 departure. It was a lovely warm morning.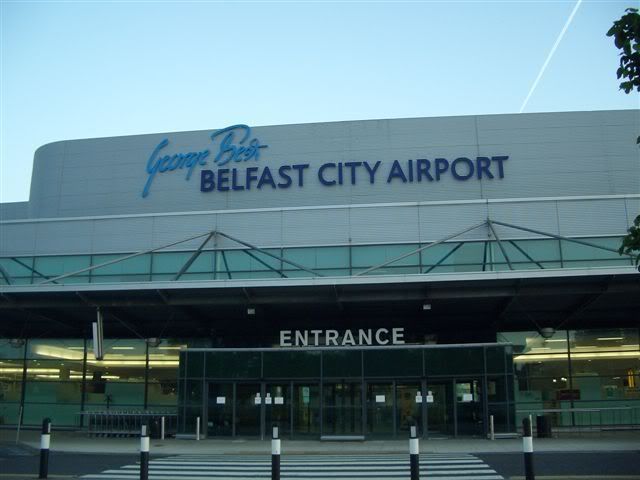 I checked myself in using the BMI self service machine. I already had reserved my favourite seat at the time of booking so the process only took 2-3 minutes. It automatically gave me my boarding card for returning that evening also.
Check In hall and shops
Ticket desks including AB who fly BHD to STN.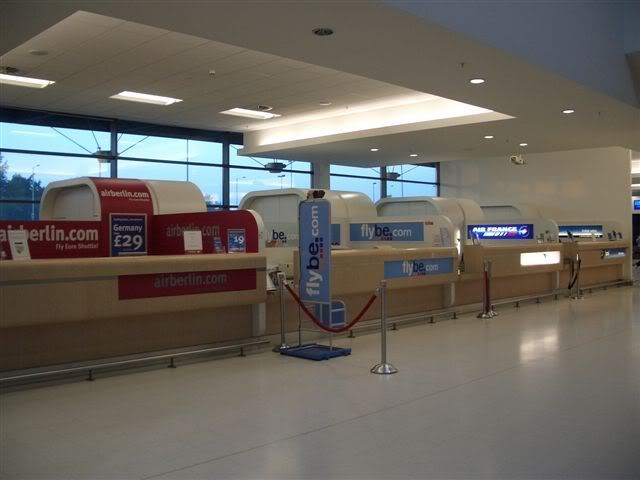 Upstairs there are restaurants and bars
After security duty free shop and cafe.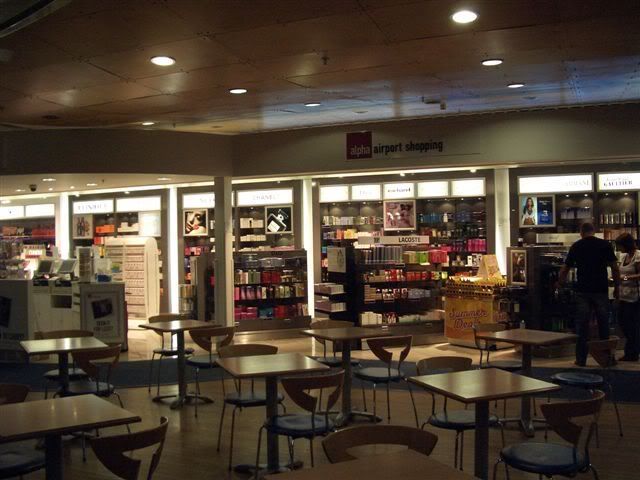 I went to the lounges after security.
On the way to the BMI Diamond Club lounges I passed the FlyBe lounge .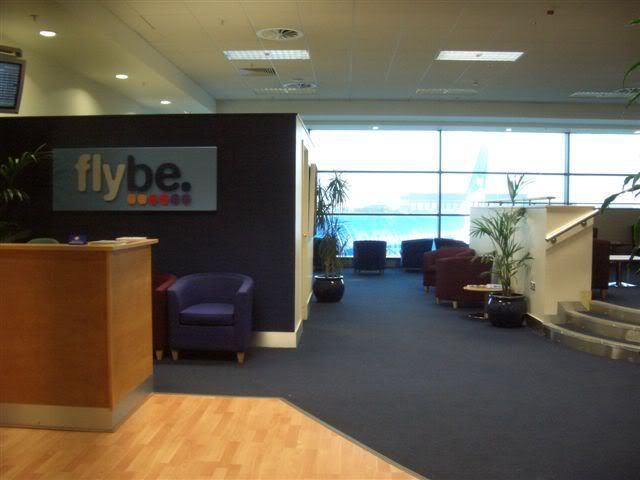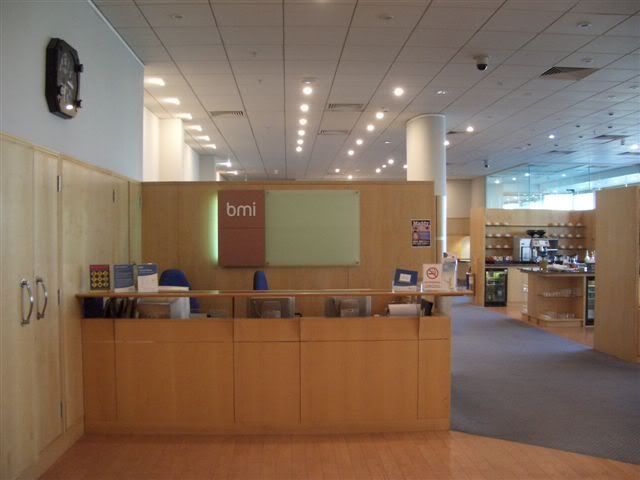 When you first enter the BMI lounge you are in the Business class area and reception.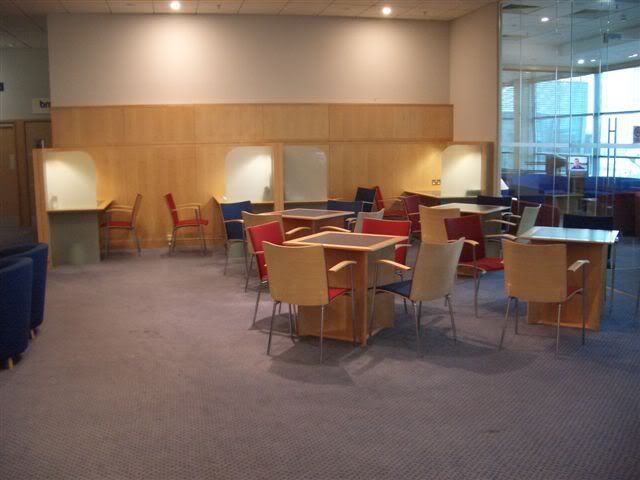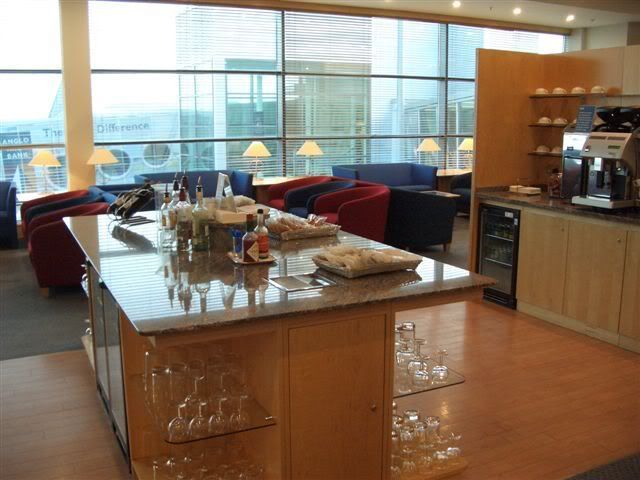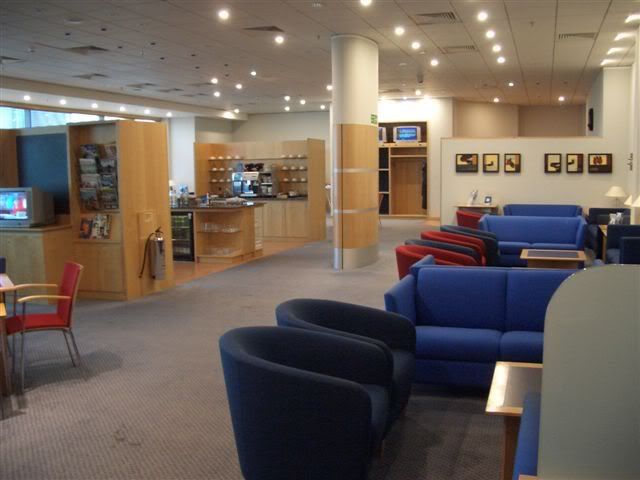 At the end of this lounge you come to the Gold members lounge which is accessed by swiping your BMI Diamond Club Gold card.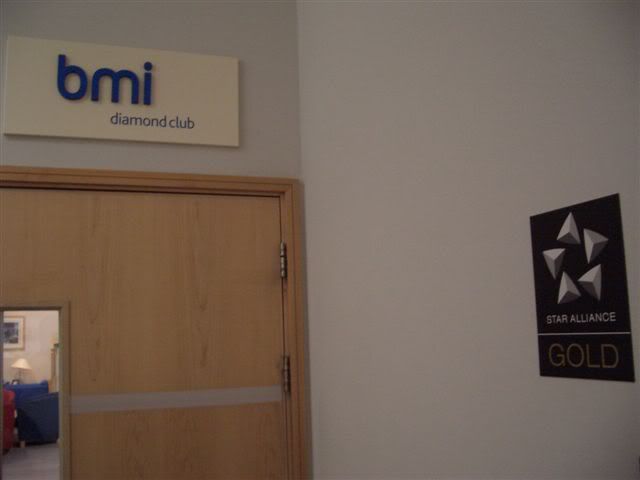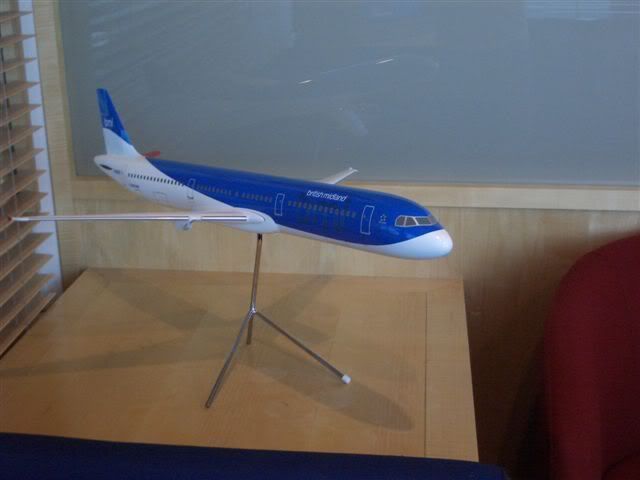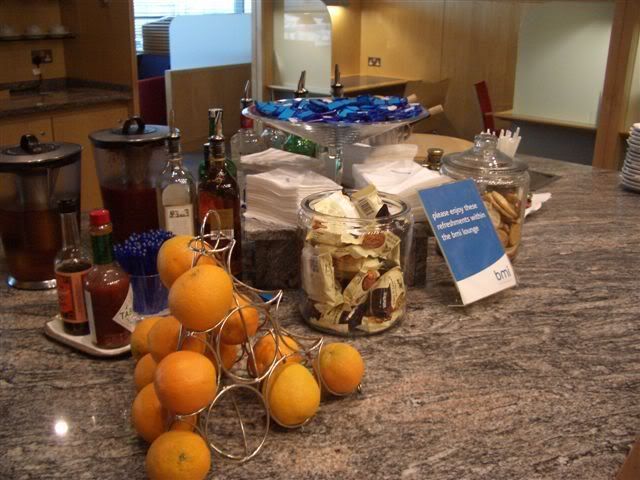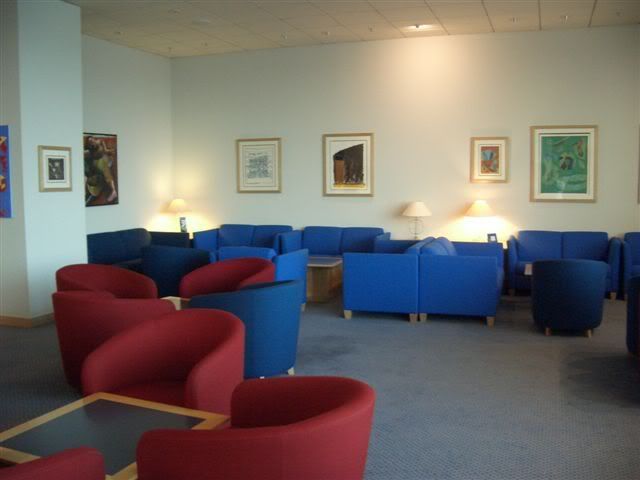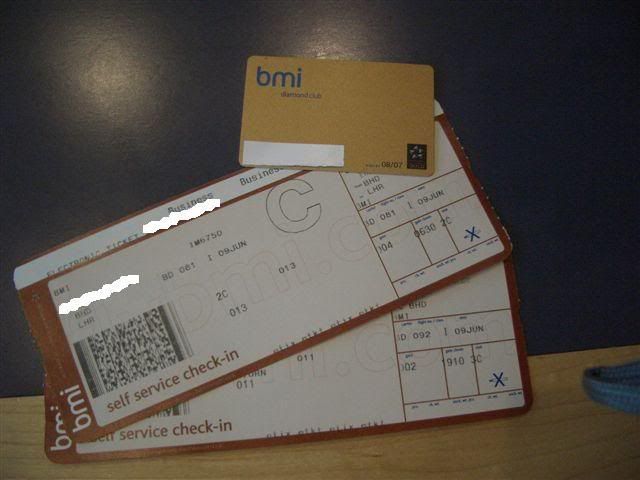 A good selection of pastries and beverages. There were only 3 people in the lounge at this time in the morning and it was nice and quiet.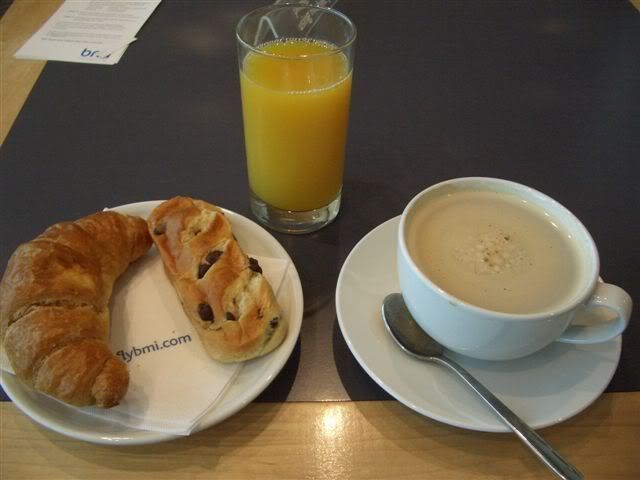 Some leaflets advertising BMI Diamond club and also the fact that Blue Plus / Silver and Gold card members get free catering in Y class upon presentation to the crew of your card. I wasn't affected by this as I was in J class.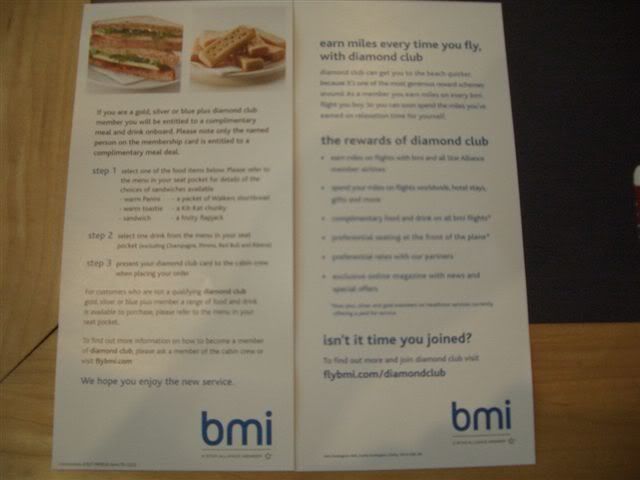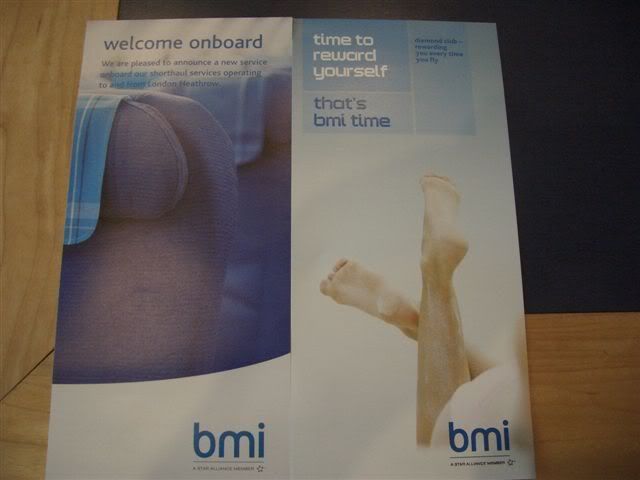 My aircraft .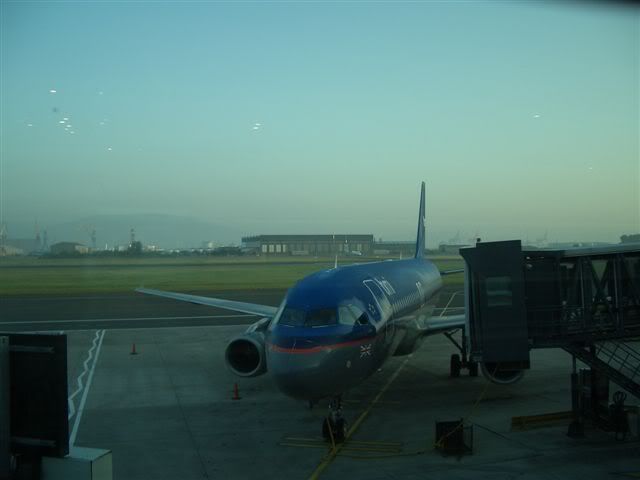 Some photos of FlyBe which is BHD's largest operator.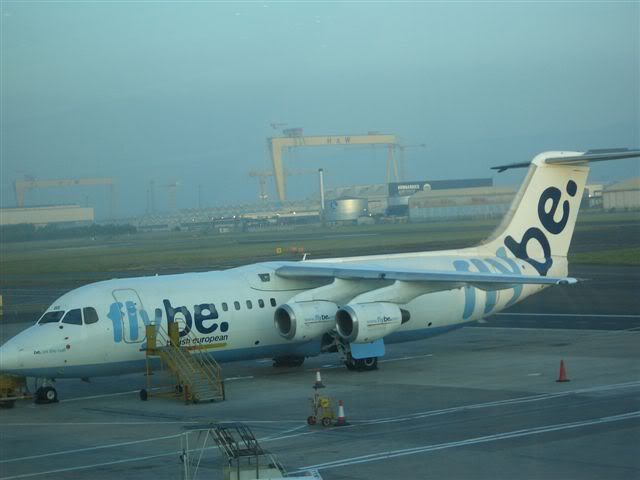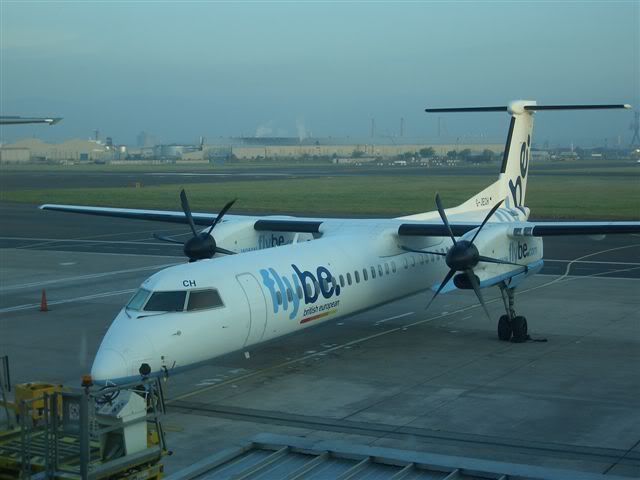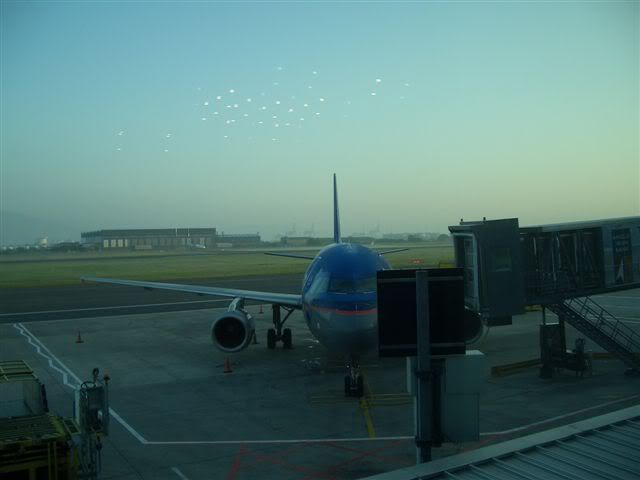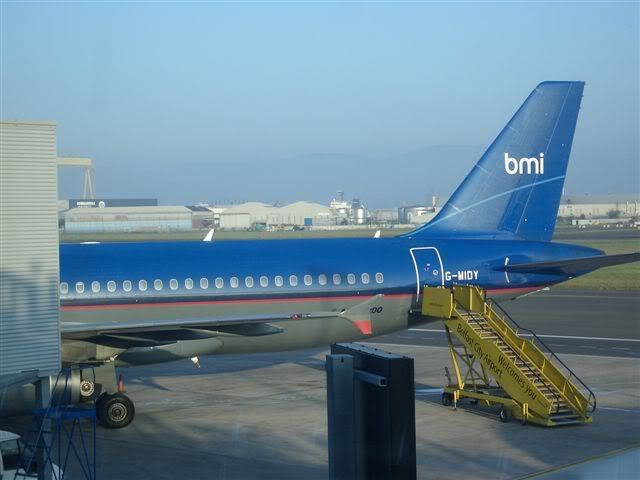 At 0640 a boarding announcement was made and the cool thing about BHD and BMI is that you can board directly from the lounge by air bridge to the aircraft.
J class cabin . Configuration is 2-3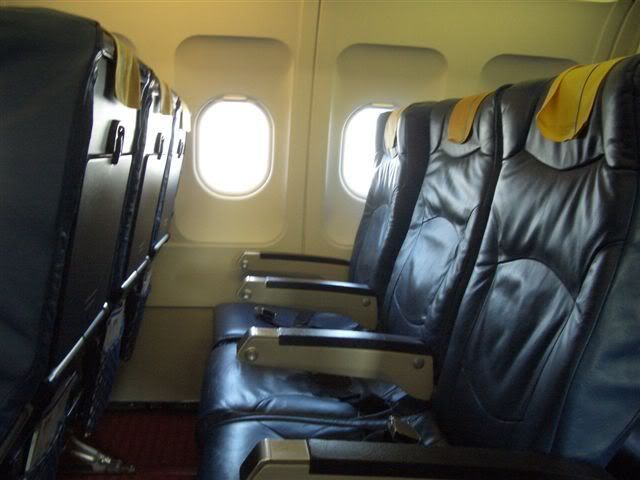 A view of Y cabin. Behind the curtain.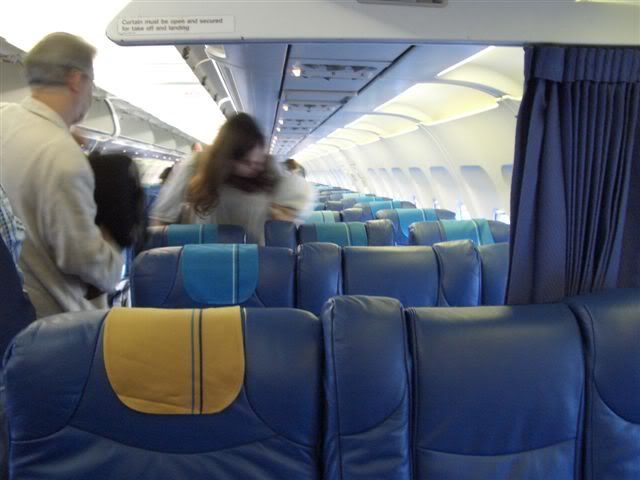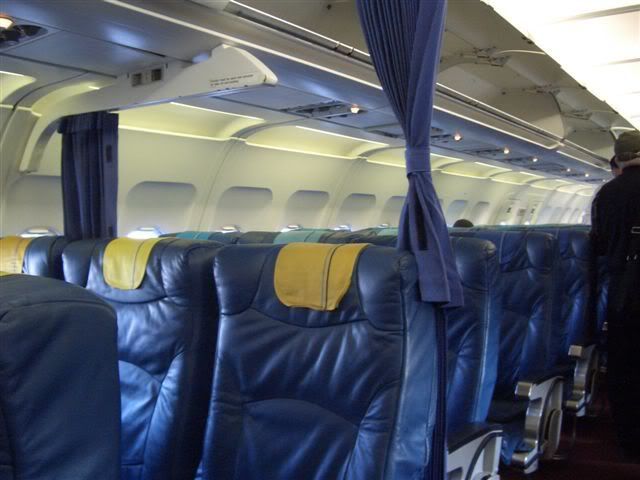 After we pushed back a view of our air bridge that we boarded from.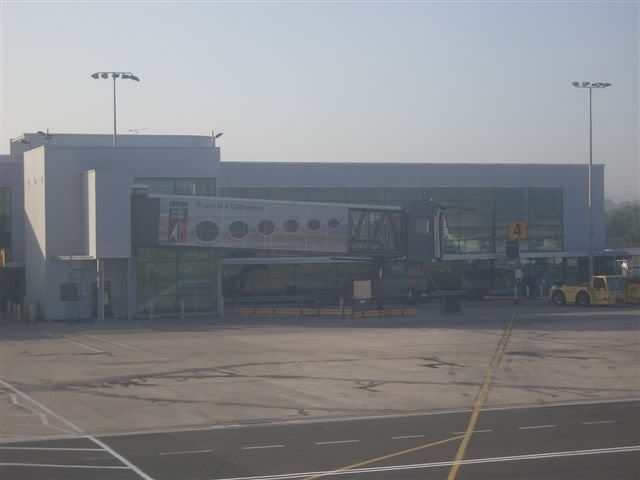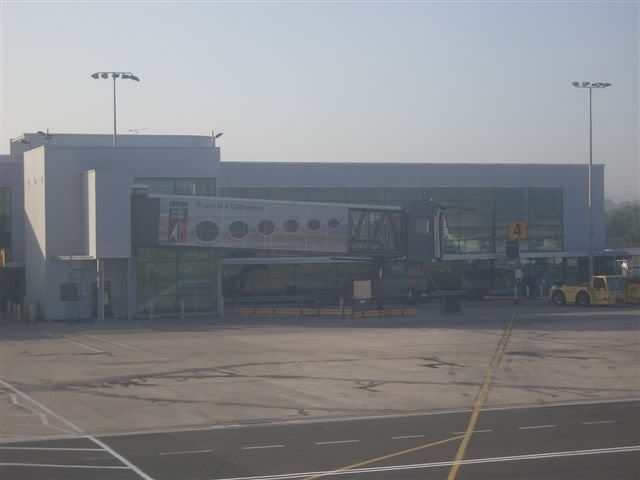 A view of the old BHD terminal .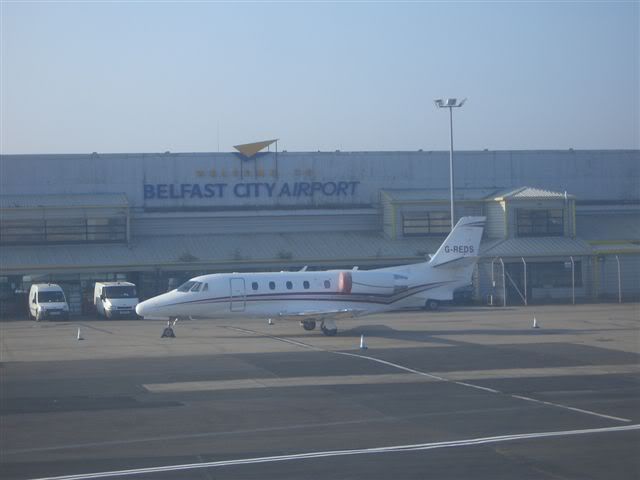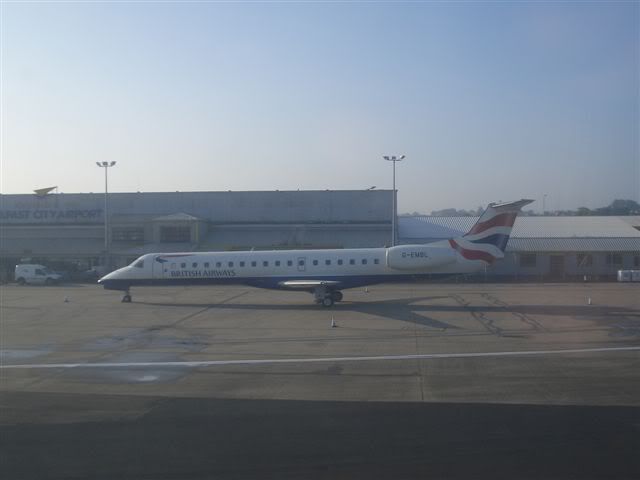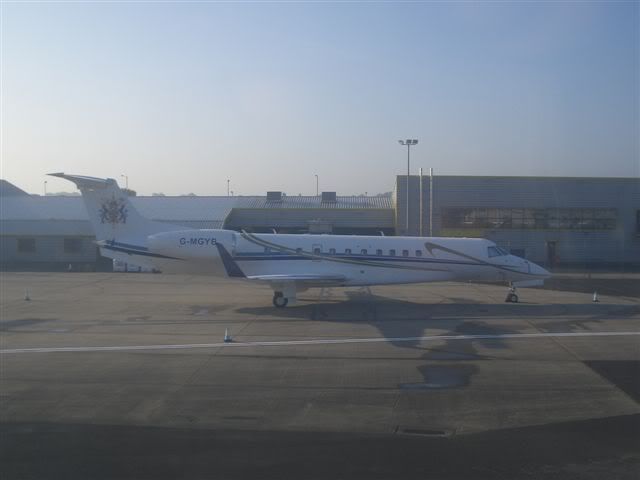 Bombardier factory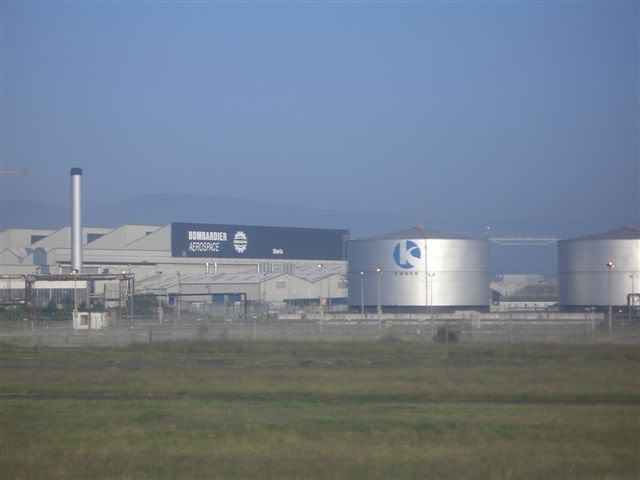 As we took off a view of Belfast Port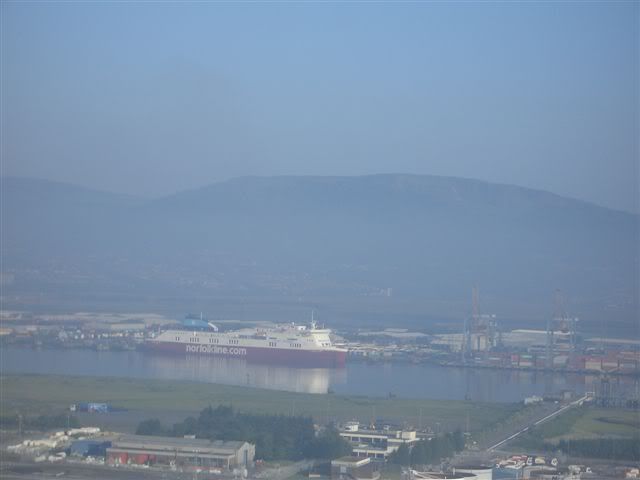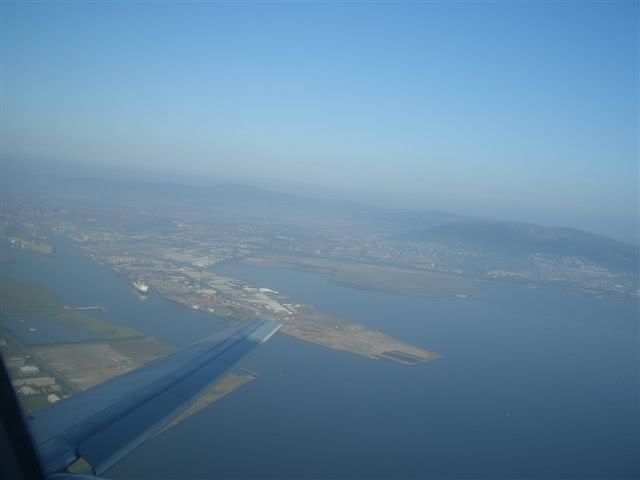 Passing over Carrickfergus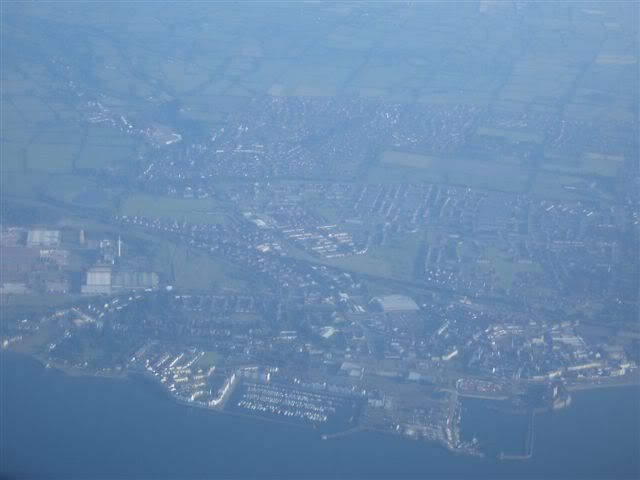 After take off we did a sharp right turn and flew over the Ards peninsula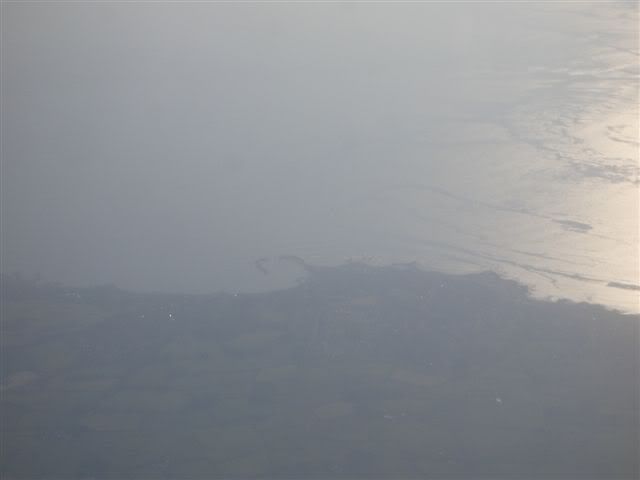 A rather empty J class cabin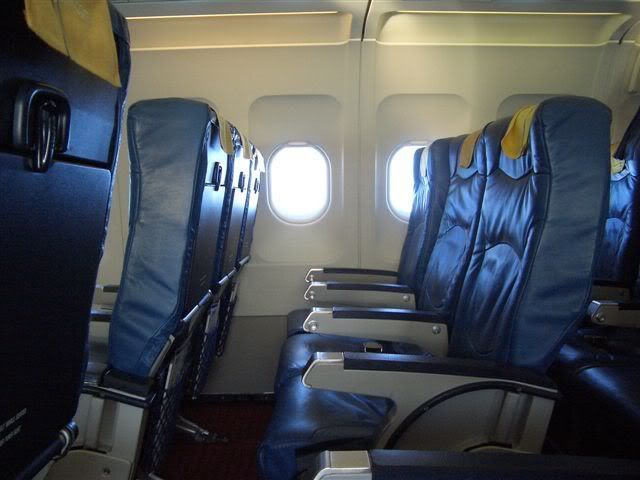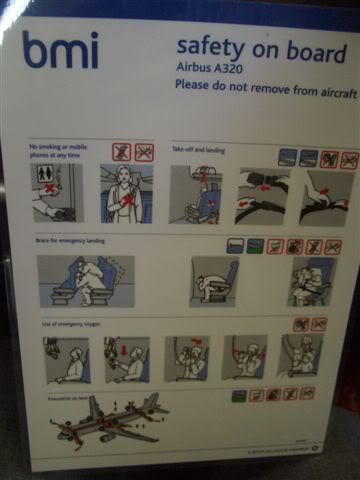 After 15 minutes the meal service began. The photo on the ''bentobox'' was of Dublin's Halpenny Bridge.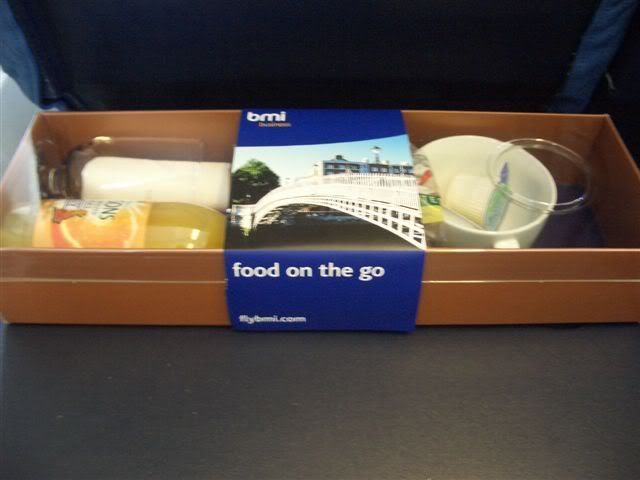 Nice English breakfast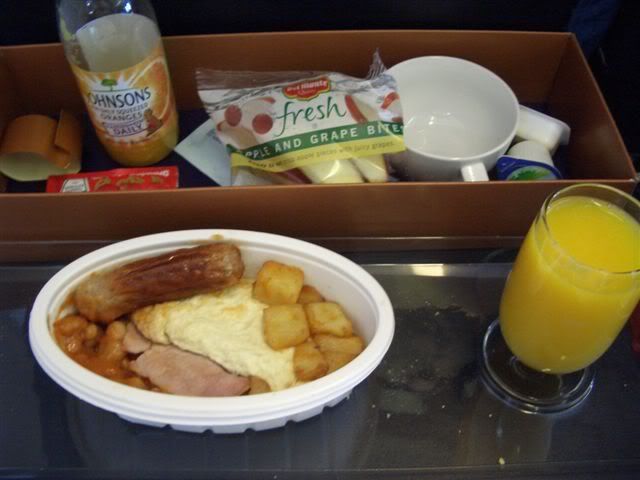 After the meal service i slept for a bit before starting our decent to LHR.
Twickenham Rugby ground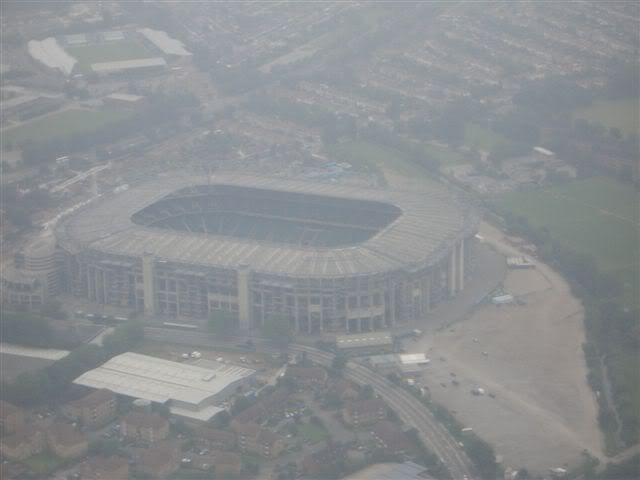 Thames river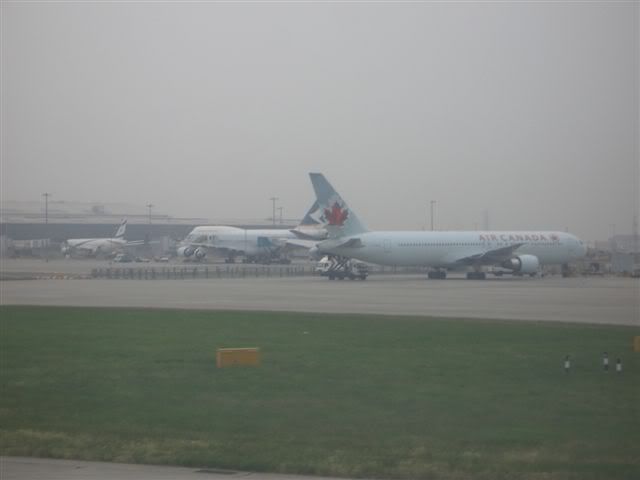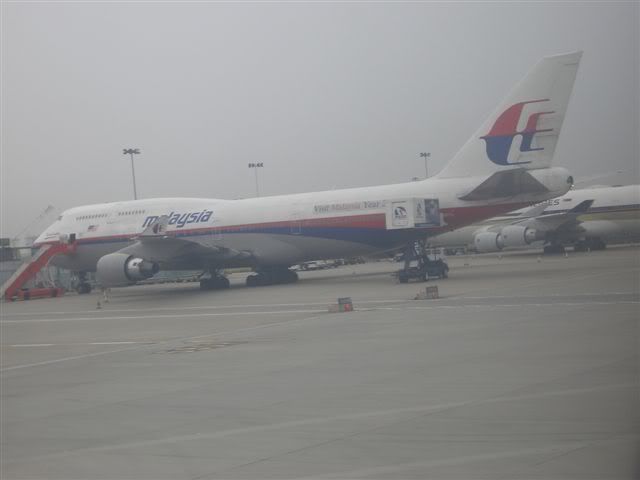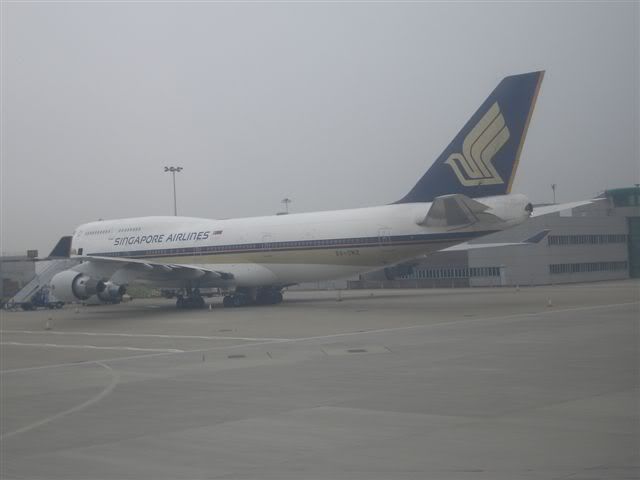 View of Terminal 5 works.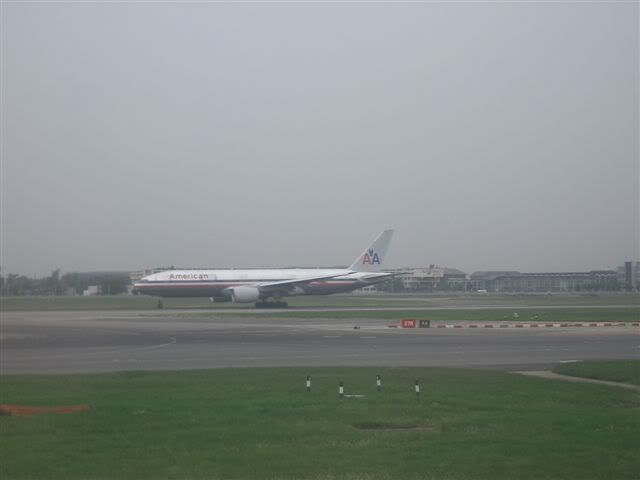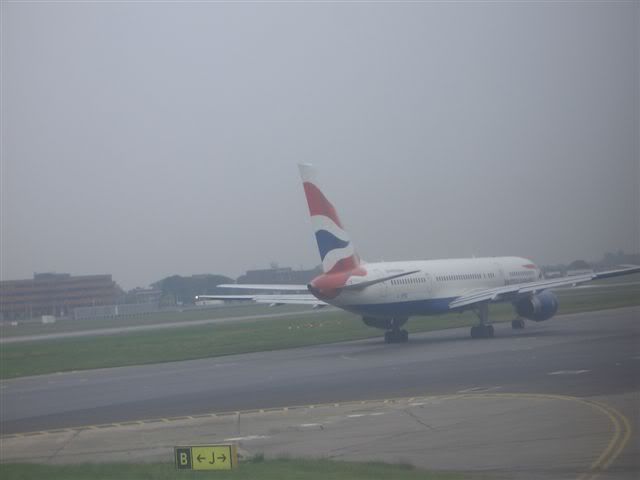 Nice CY A330
After arriving I went for my appointment on London.
Date: 9th June 2007
Dep time: 1945
A/C : A319
Reg: G - DBCA
Seat: 3C
Route: LHR-BHD
I arrived to LHR Terminal 1 around 1800. I already had my boarding card so I took a few photos.
BMI check in areas and self service check in Machines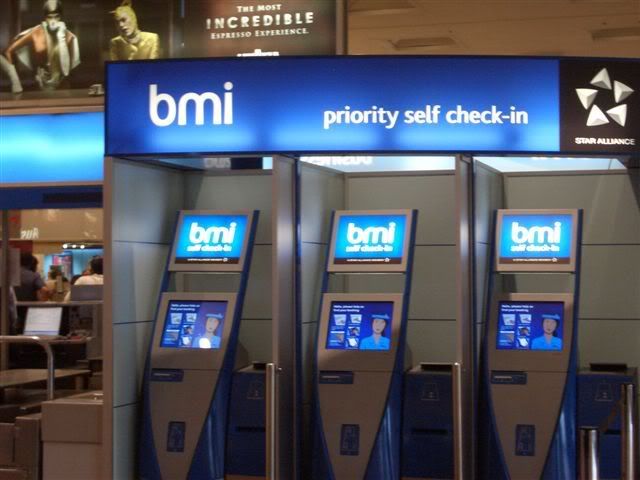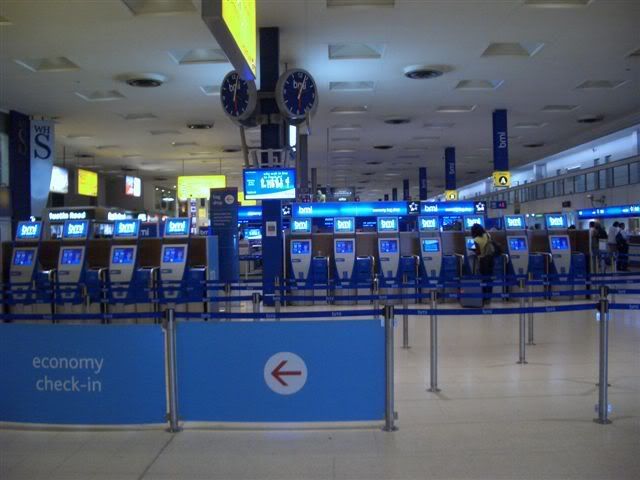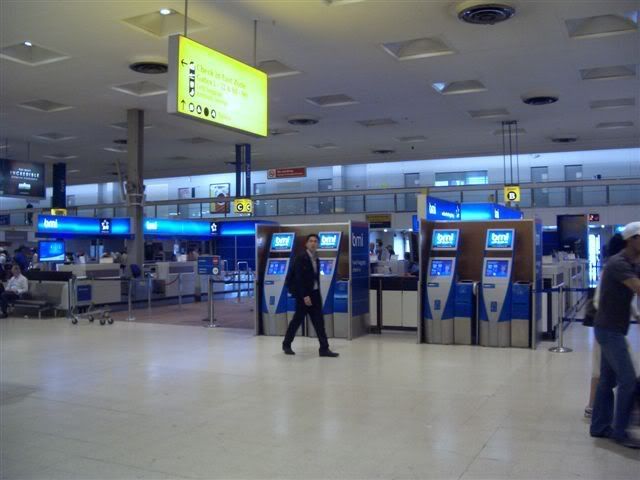 Aer Lingus ticket desk and self service check in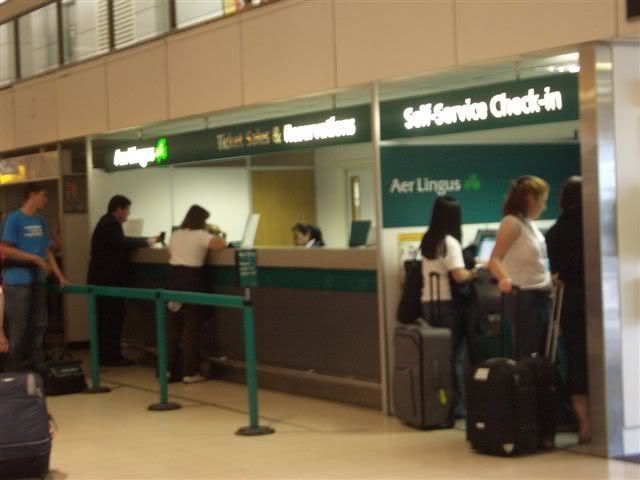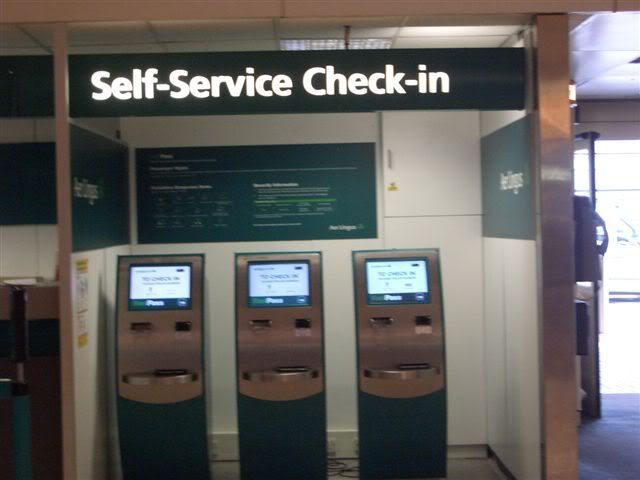 After that I went through security which only took 5 minutes. It was fairly quiet. Time to hit the BMI lounge.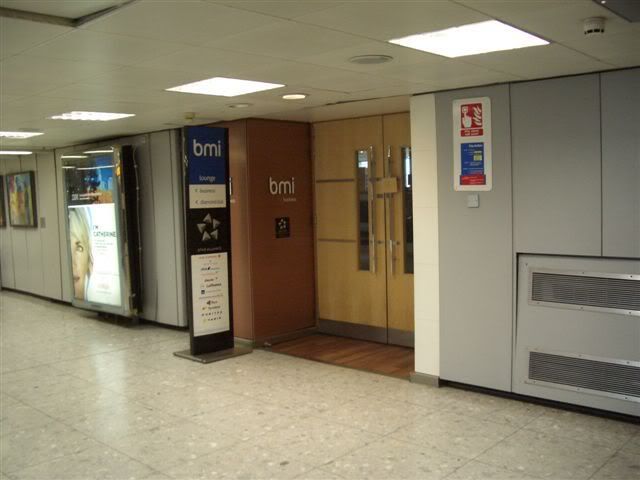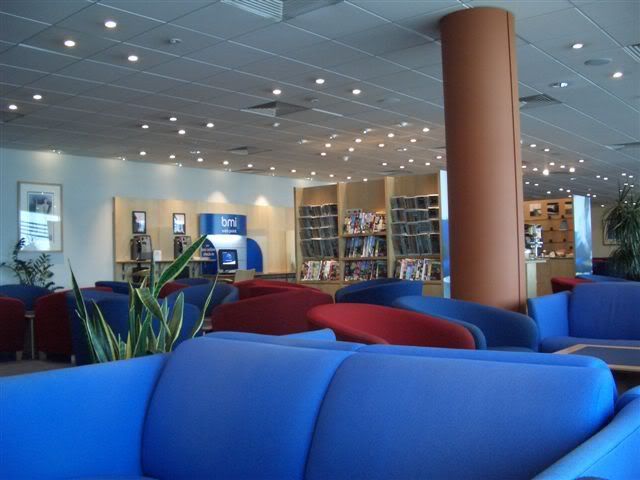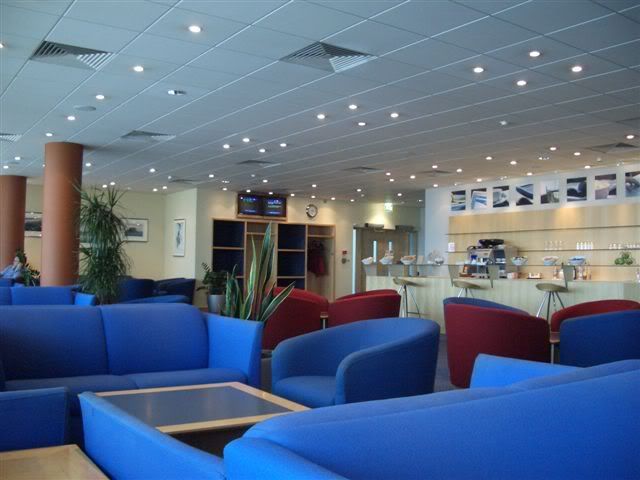 Free internet area with laptops supplied sponsored by BT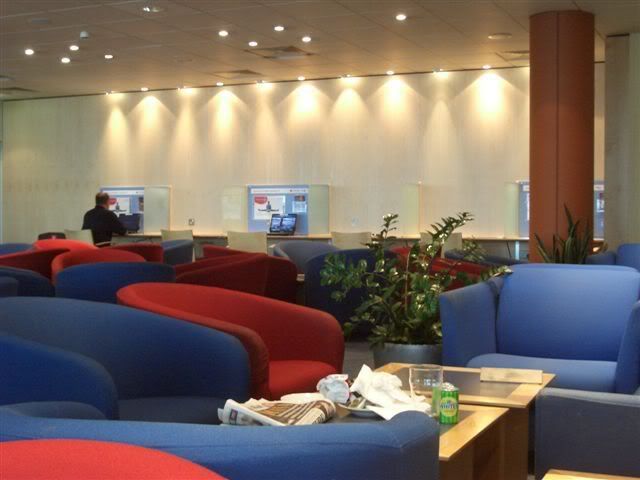 The BMI business lounge is down stairs and the Gold lounge is upstairs. The above photos are of the BMI Gold lounge.
Some views from the lounge. Good for spotting.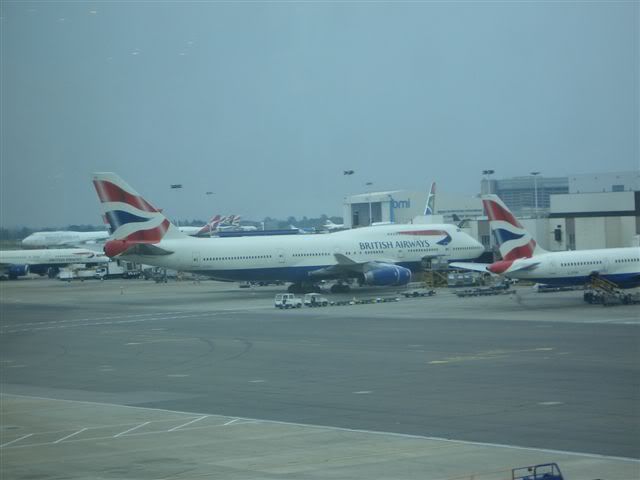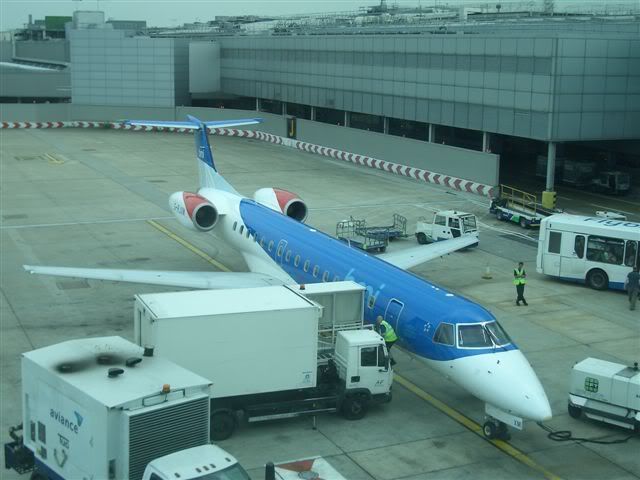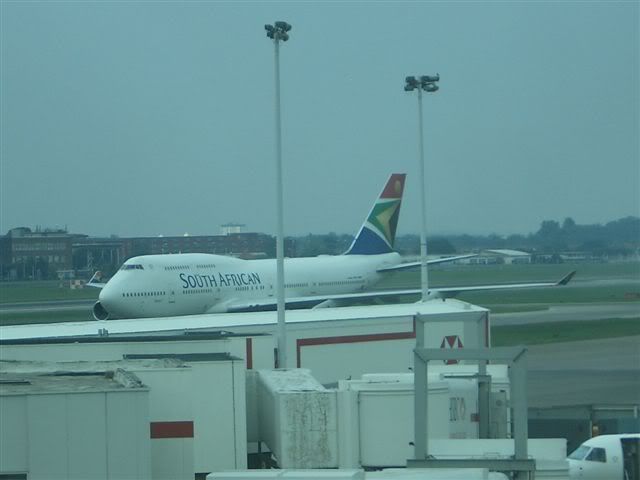 Thai Airways 747-400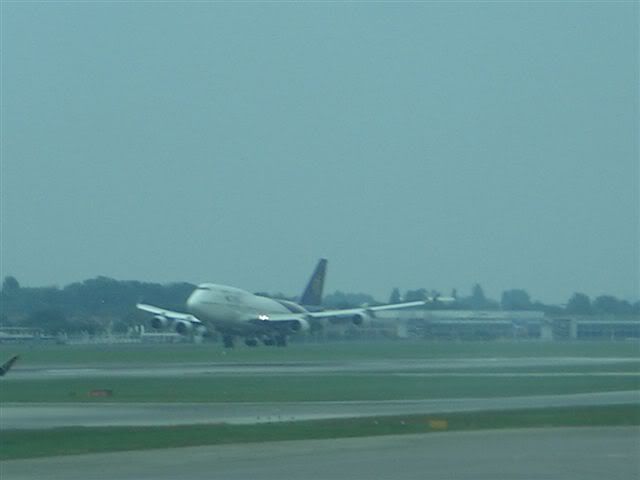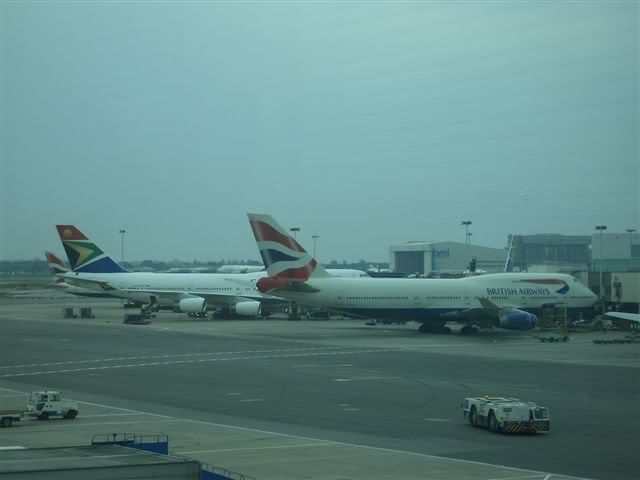 SQ 747-400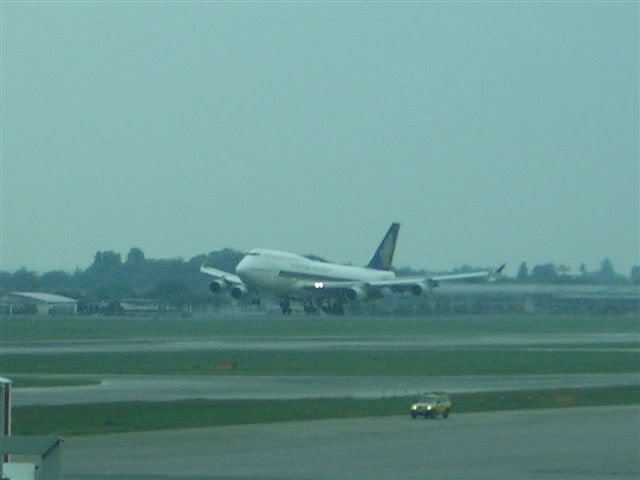 Air India 777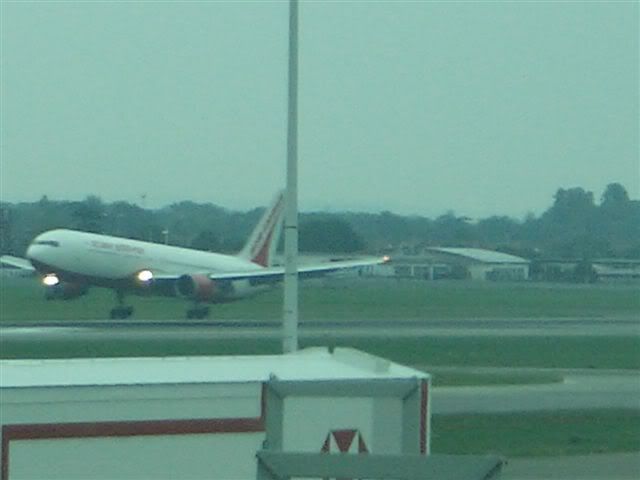 Jet Airways A340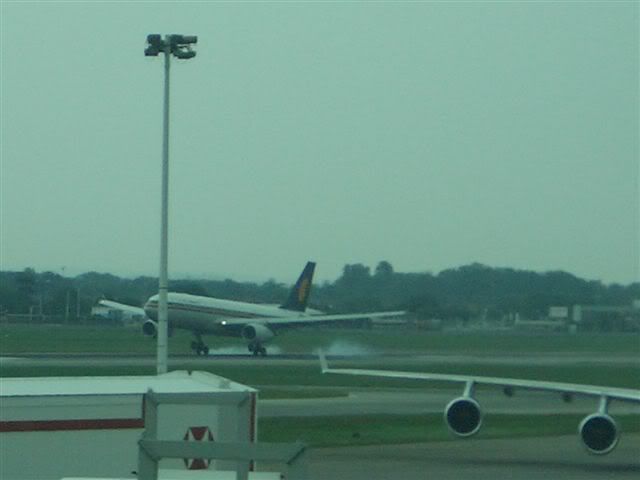 Star Alliance livery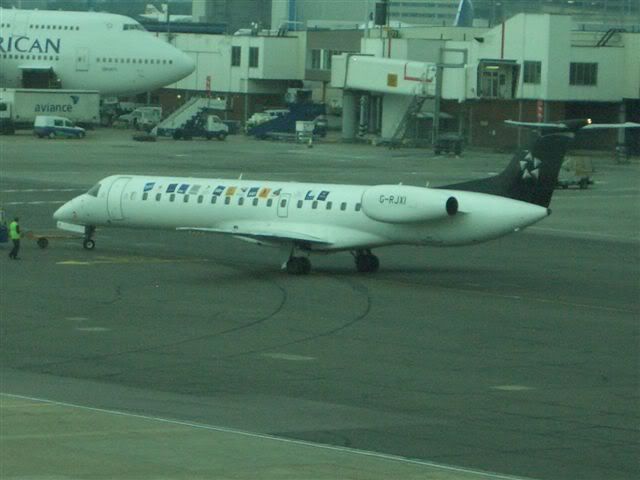 Eva Air 777-300ER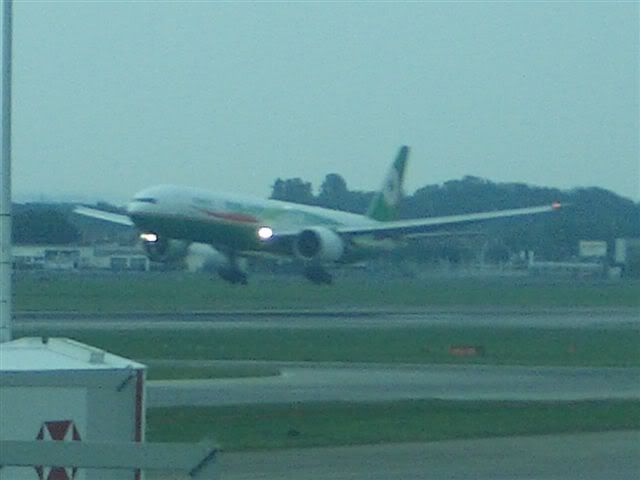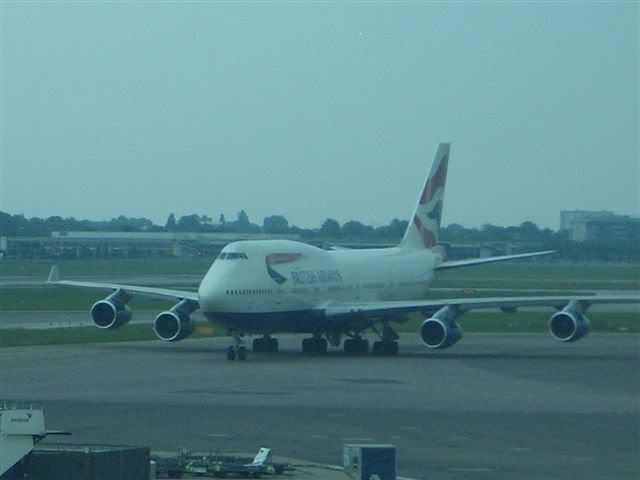 At about 1920 a boarding call was made so it was time to head to gate 8C .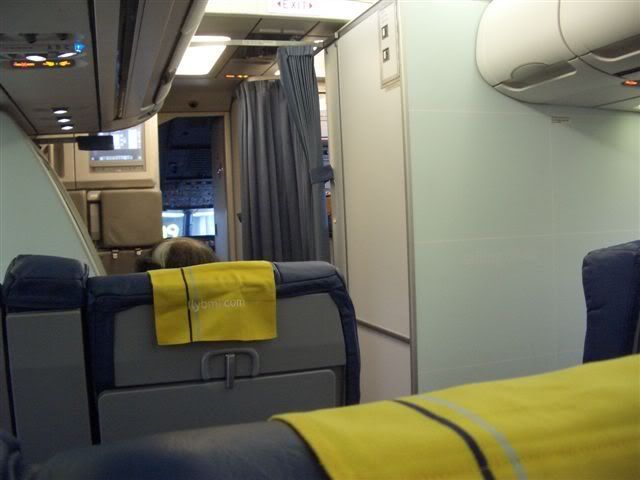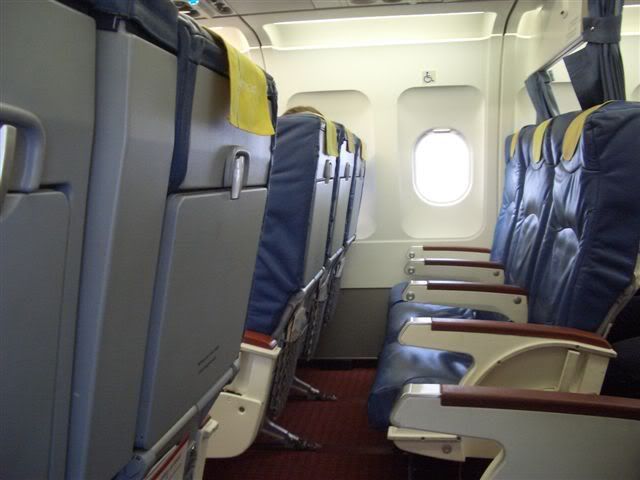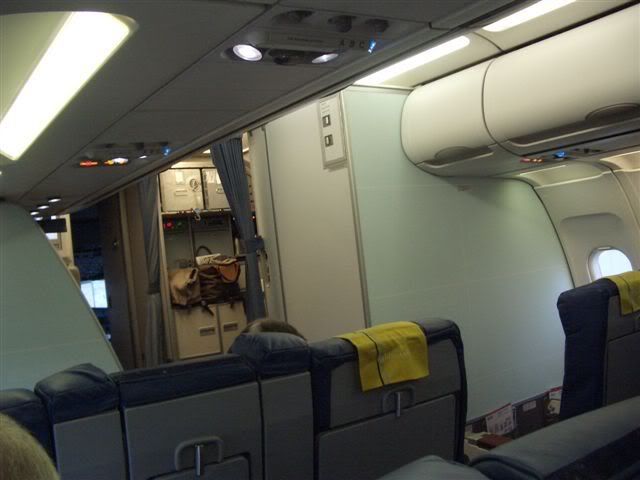 View of Y class cabin.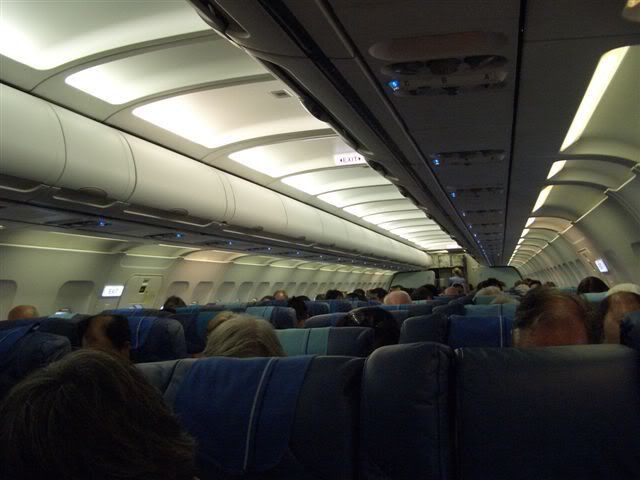 I took some photos as we taxied to the runway.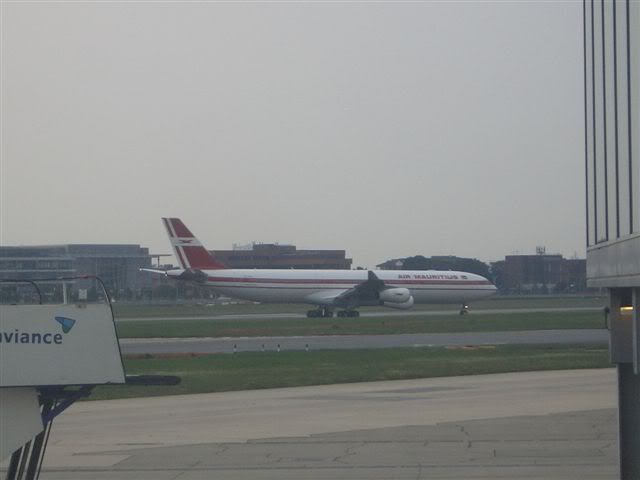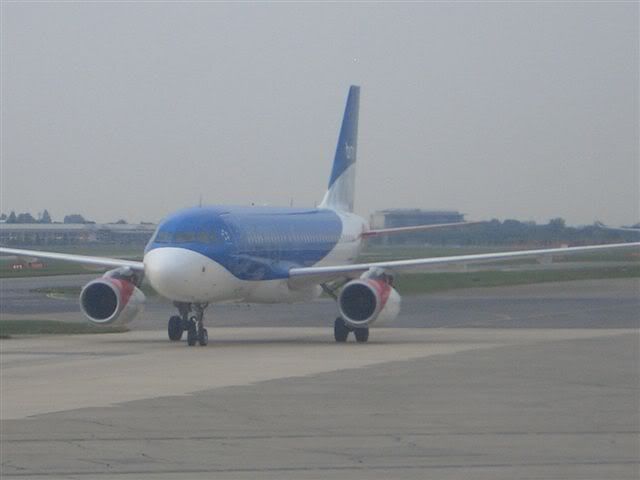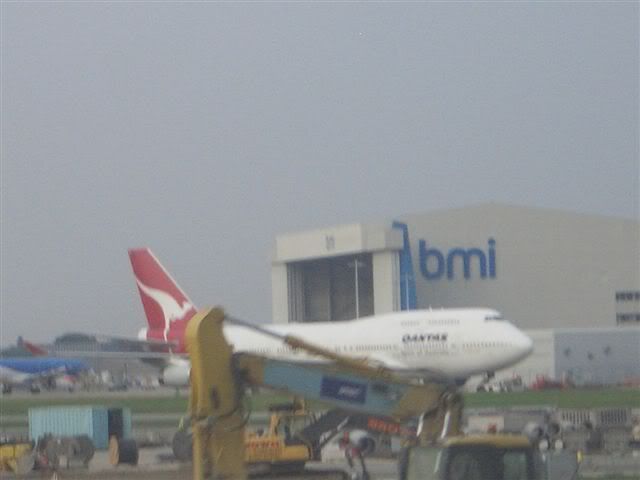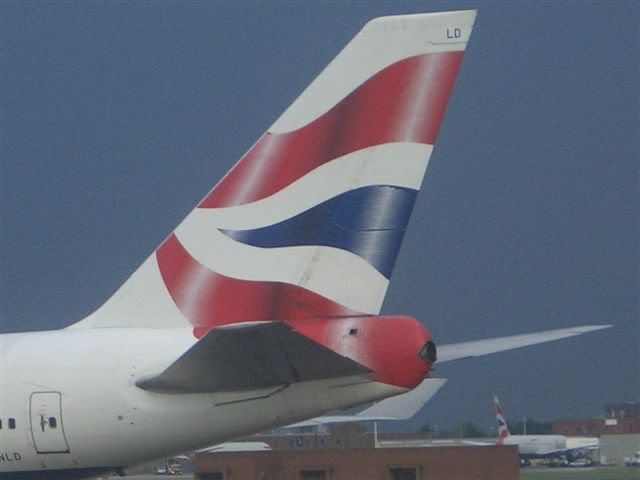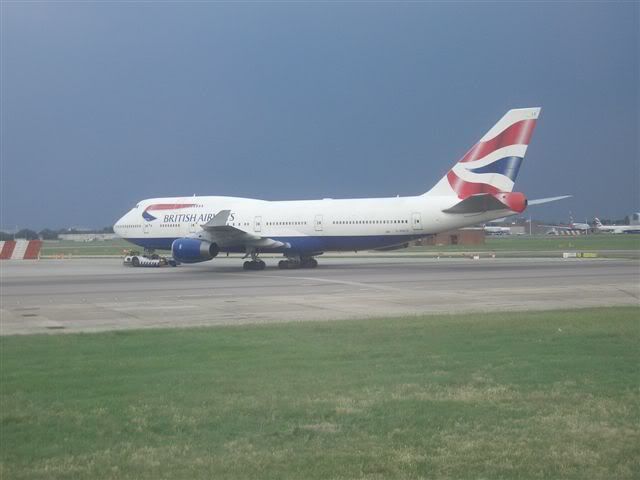 TAM Parked at Terminal 4
RJ A310 Cargo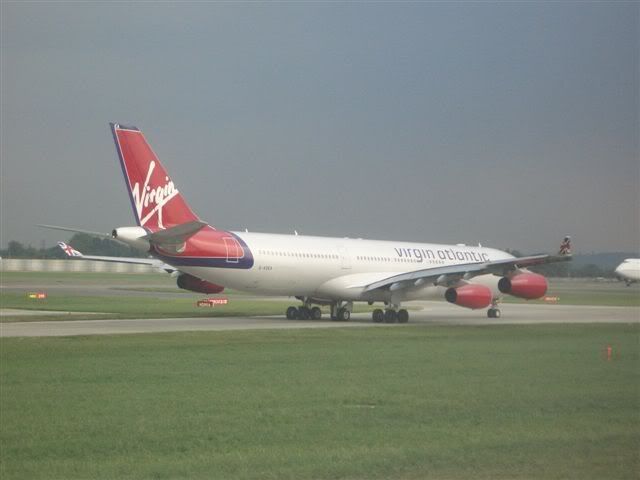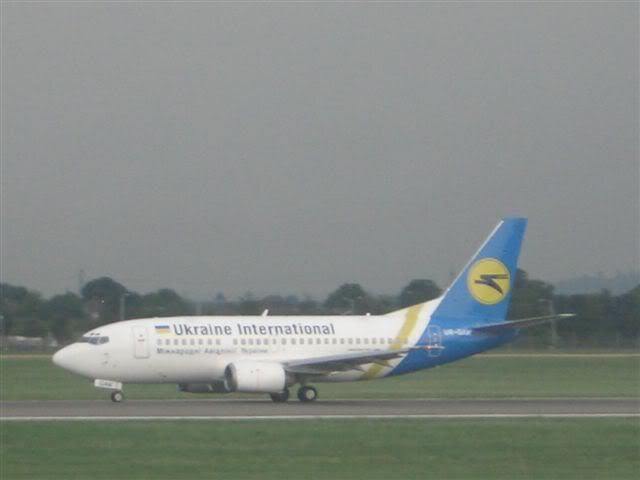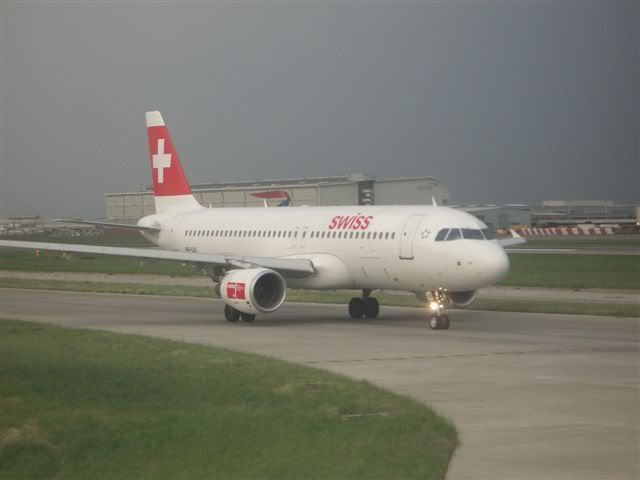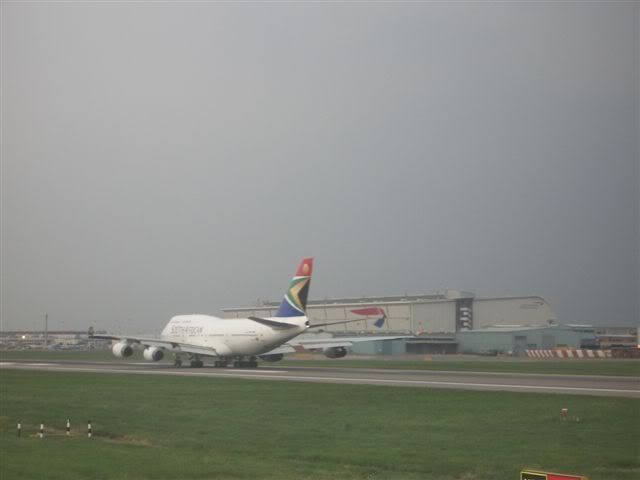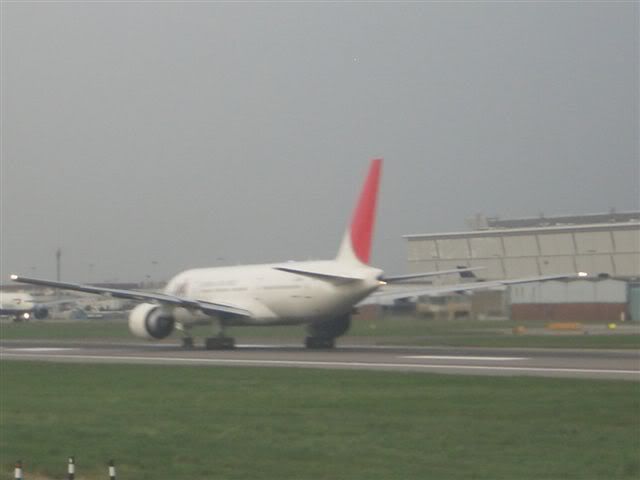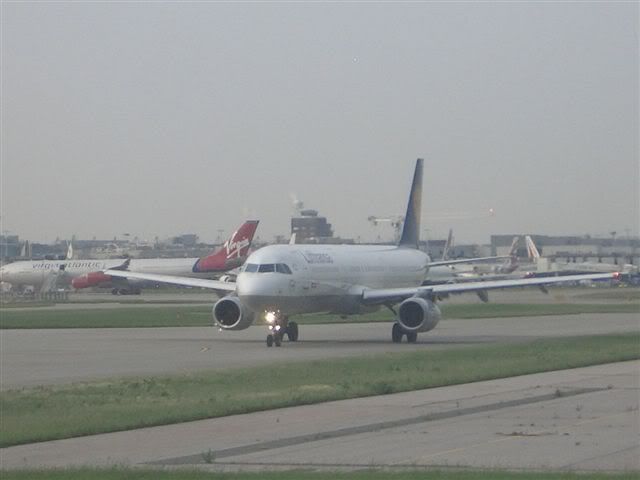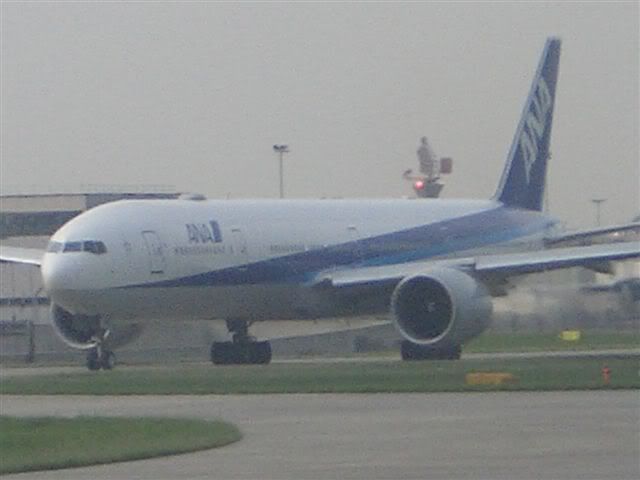 Aer Lingus A320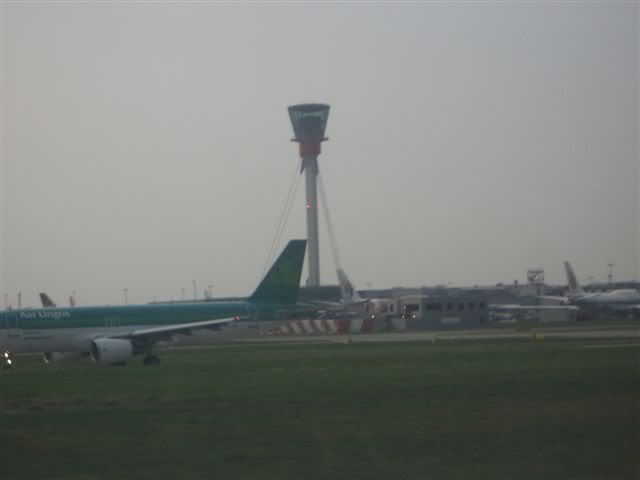 Taking off over an Air Astana B767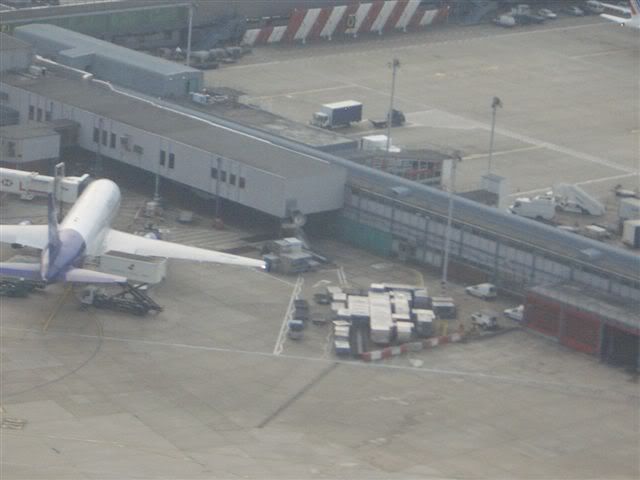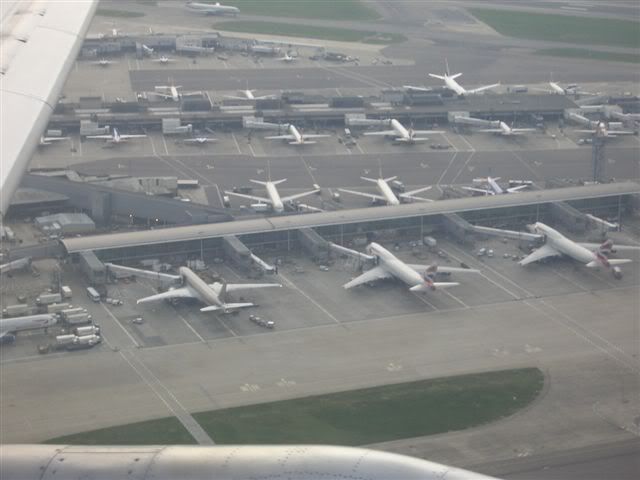 Good old Concorde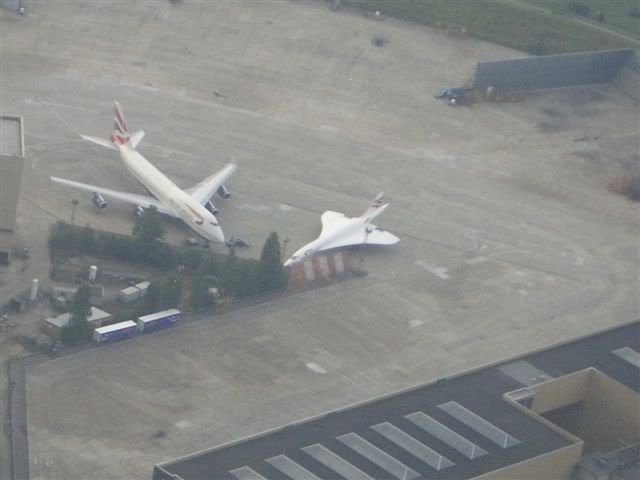 The new Wembly Stadium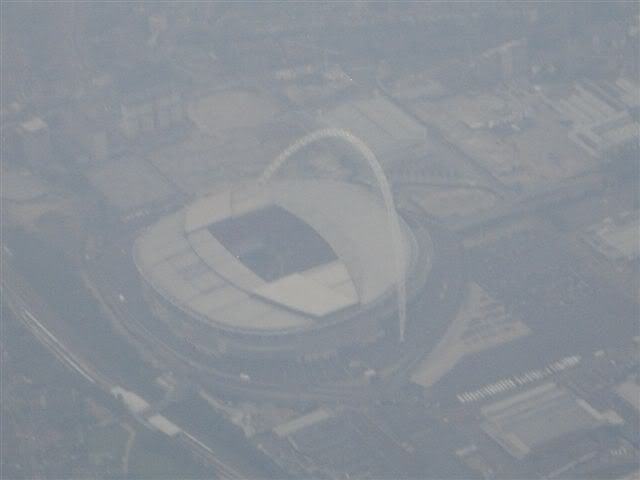 After take off, time for the meal service. Two guys in J class doing the service and were extremely efficient and friendly.
Poached Salmon and Duchess potatoes.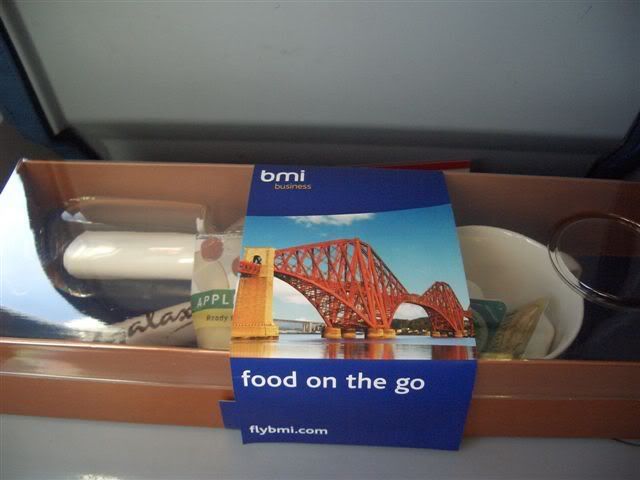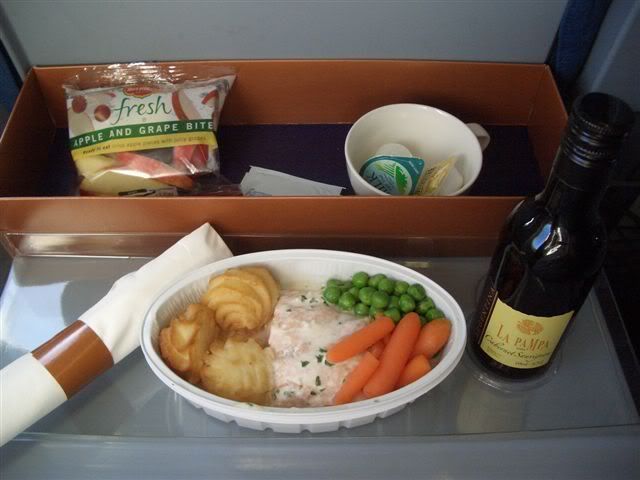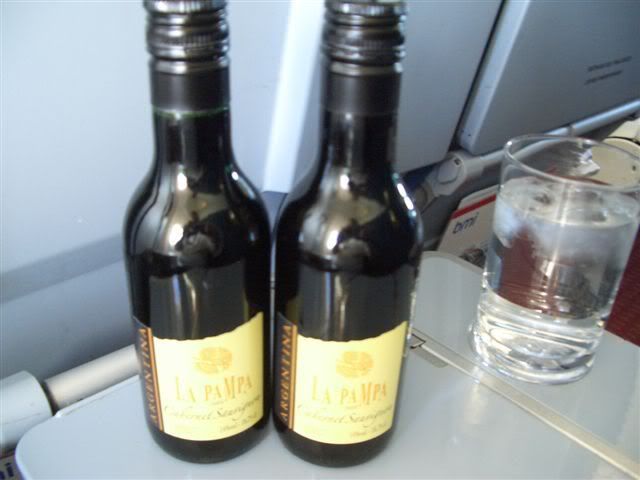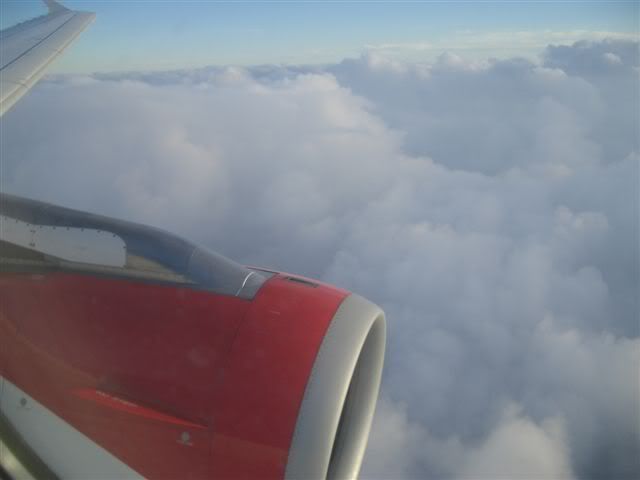 After that it was time to descend into Belfast over the lough.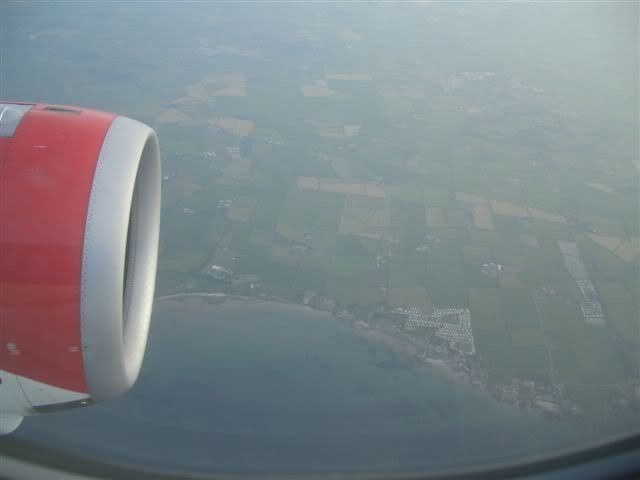 The HSS between Stranraer and Belfast making its was up the lough.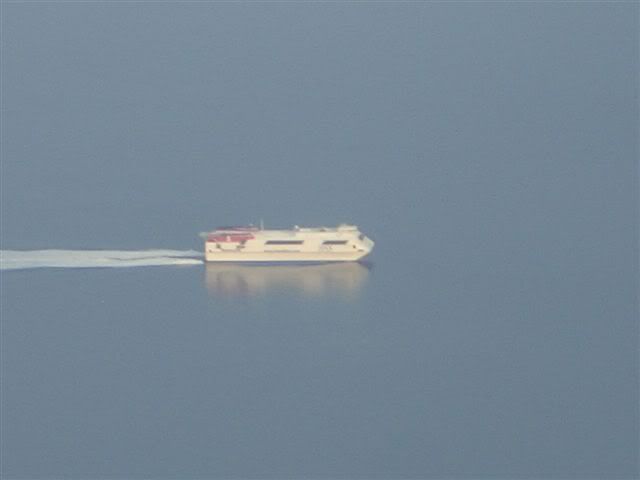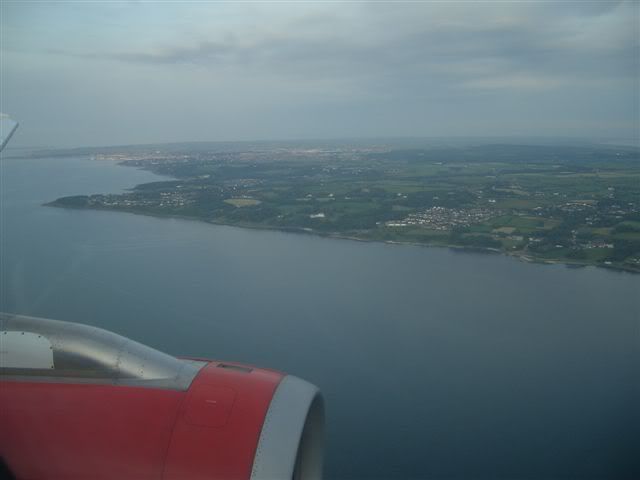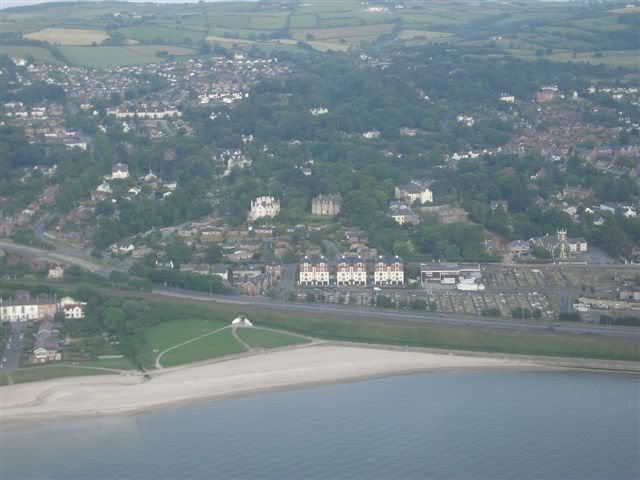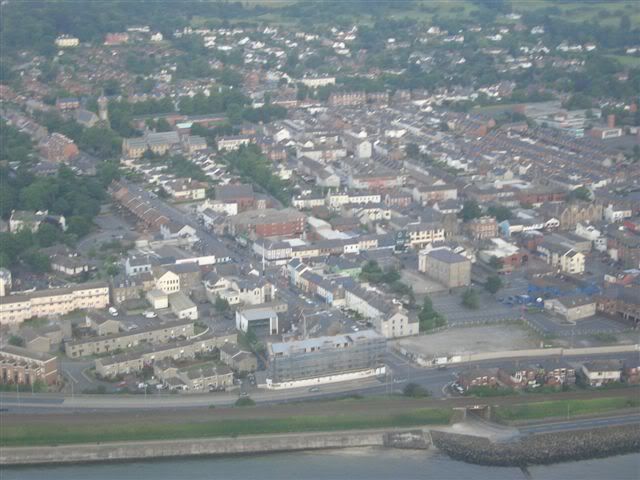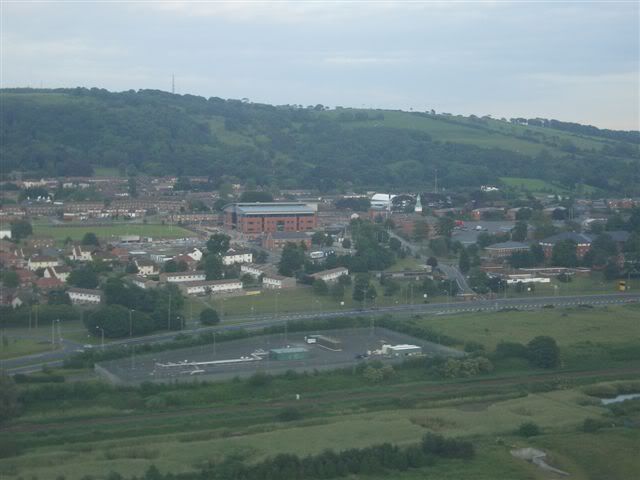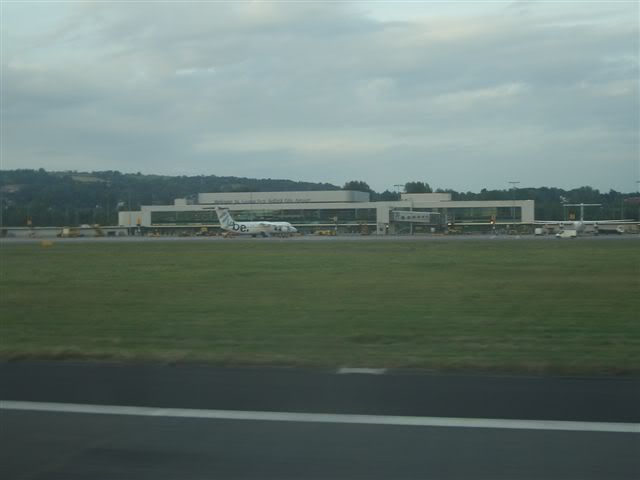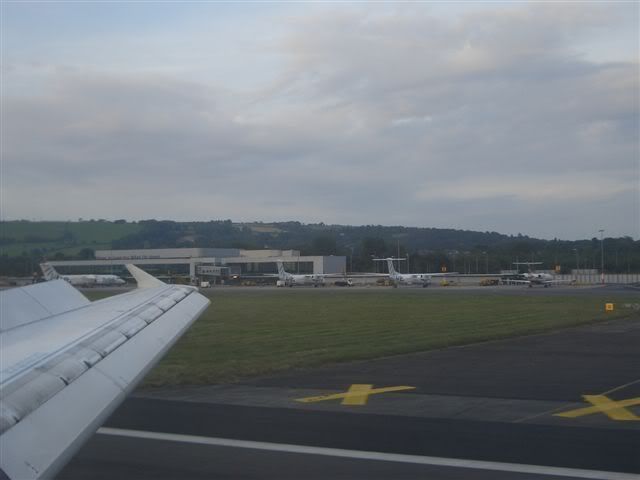 FlyBe's new ''Eco'' livery. ''low cost but not at any cost''!!!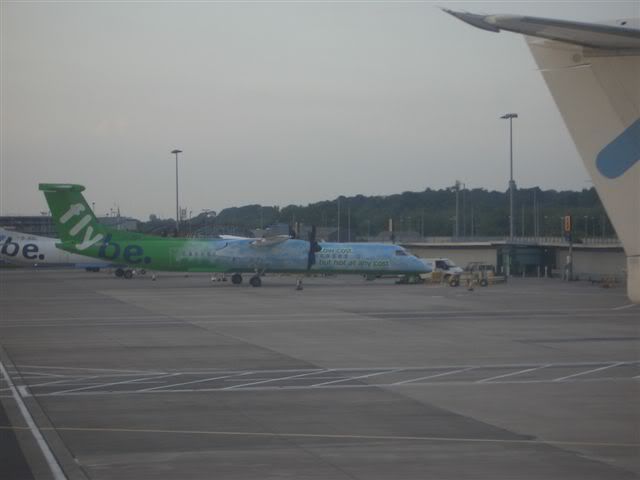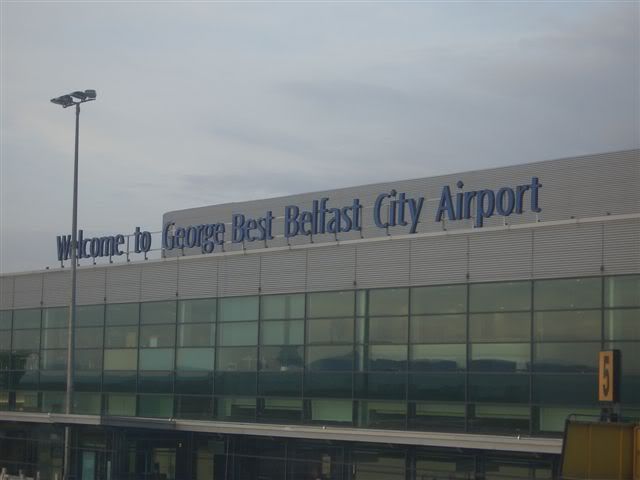 Sometimes even the shortest trips can be the most enjoyable. I have been loyal to BMI for over 5 years now and when I fly them I remember why. The service was excellent and I dont know what it is about the Irish crew on the Belfast flights but they are the best in the BMI network. You can have the ''craic'' with them and they are always making the trip more enjoyable and personal. BHD airport is a dream to fly though with no real ques but plenty of facilities. I love the fact that BMI have retained their J class product on this and the Dublin route and I hope they never change it.
I look forward to your comments and suggestions and if you have any questions please feel free to ask.
Thanks
OA260