This is my first trip report, detailing my trip from Kansas City MCI to Bucharest OTP. The airlines used were Delta Airlines and KLM.
The tickets used were award tickets of Flying Blue bought about a year prior to the trip. The routing was MCI-ATL-AMS-OTP, on 10/11JUN07.
Firstly, I?ve slept only four hours prior to the trip, and my camera is quite cheap and therefore the pictures are not exceptional. Thanks for understanding the situation.
At 3.37am I woke up, 8 minutes prior to the time I had set the alarm clock to ring. At that time I was quite tired due to the lack of sleep, but either way I was quite excited for the trip ahead. Unfortunately, I could not check-in online, which bothered me at first, but in the end, I received my window seats that I desired.
The trip to the airport was eventless, and we arrived quicker than expected, at least 2 hours before departure.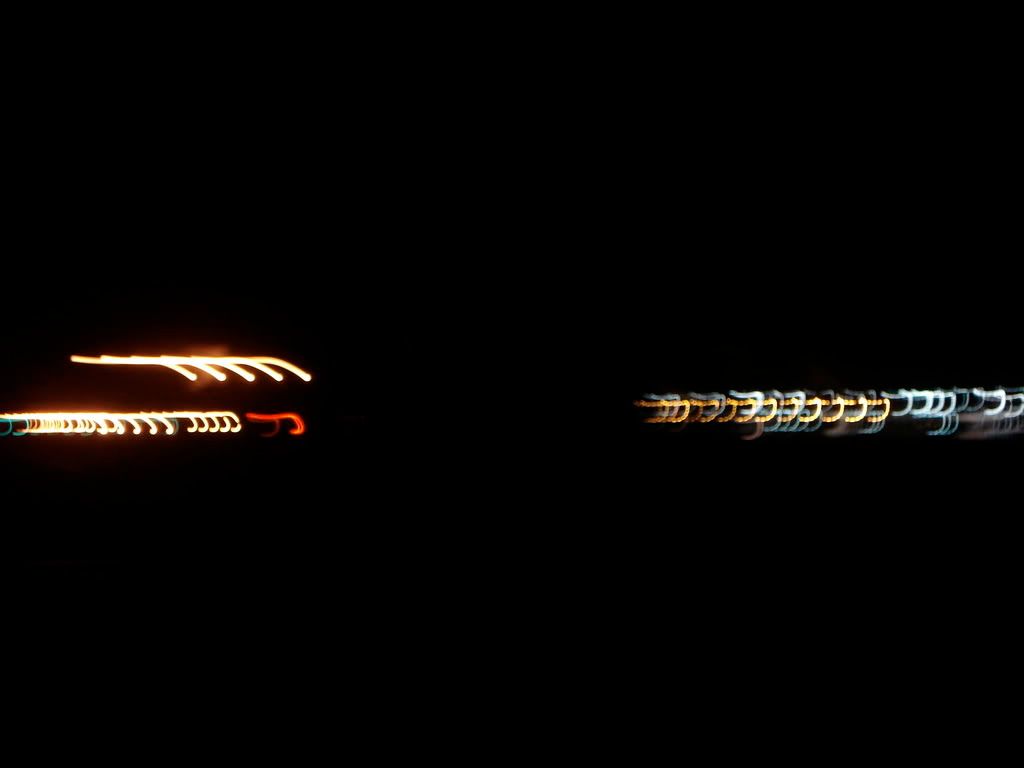 Runway Lights and Terminal C, MCI
Flight No: DAL1114
STD/STA: 0720/1018
ATD/ATA: 0757/1027
Seat: 21E
Aircraft: MD-88
Departure Gate: 57
Arrival Gate: E10
Registration: couldn't/didn't get it
After arriving at the airport, I received boarding passes for the first two legs of the trip. This was expected, as usually I receive only the first two when departing MCI (I always get all three on return?why?). The check-in agent was nice, and there were no problems.
Luckily, I received window seats for both legs, and as I had preferred, on the starboard side for the first flight.
At 0620, security was cleared quickly and painlessly, as usual in MCI. There was a large storm in the area, and I thus accessed a weather website to see the actual extent of this storm. It was forecasted to pass MCI by the time we took off (which was somewhat true).
I then headed for the window to take some pictures of the MD-88 that would be taking us to Atlanta. I also photographed a NWA DC-9, pictures shown below.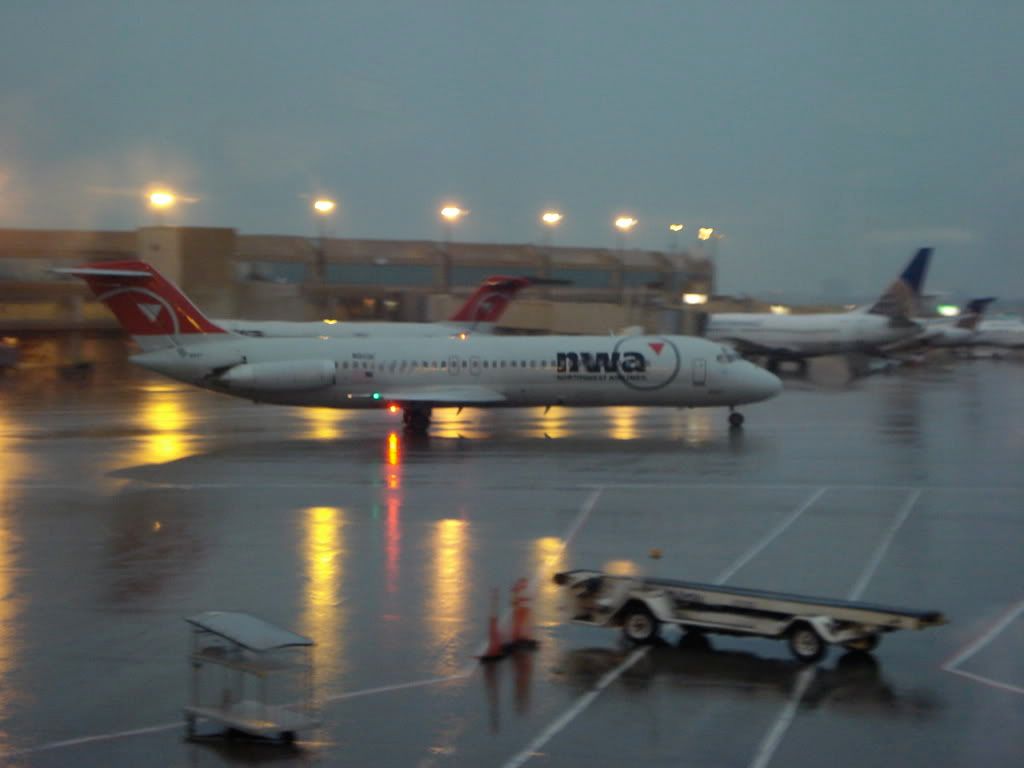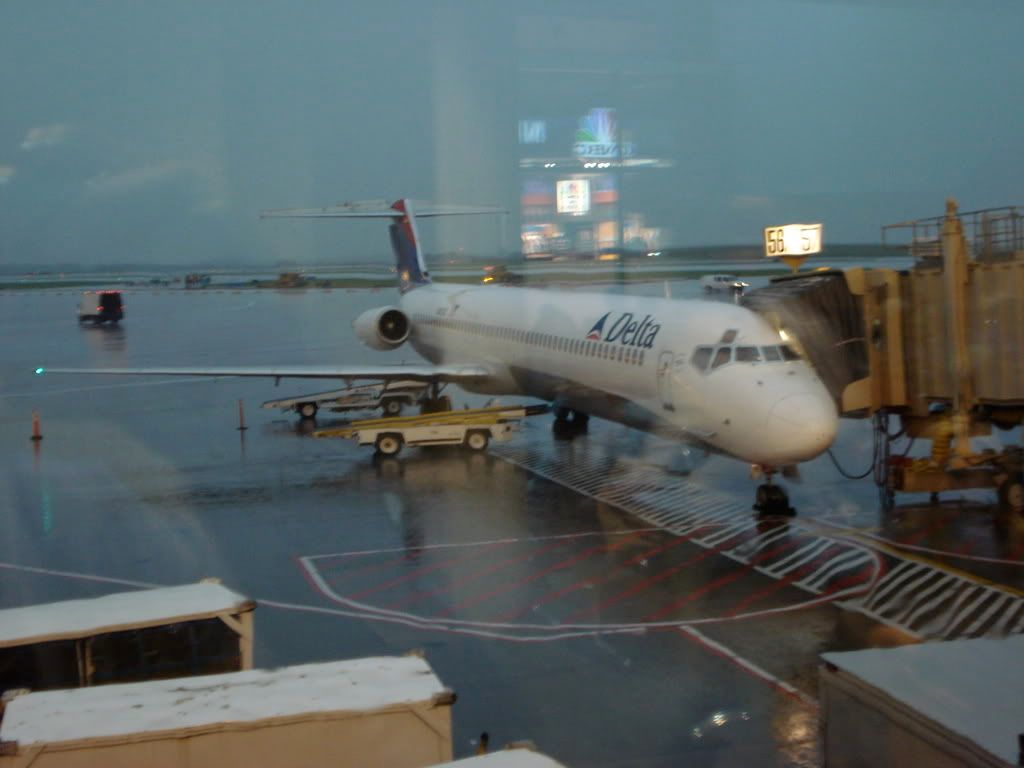 The boarding process started at 0655 for First Class passengers, and a few minutes later Zone 2 (Frequent Flier) was called, at Gate 57. Thus, I boarded the aircraft, which looked good on the inside, though the right wing was a bit dirty.
Load factor for this flight was 100% or just below; I did not see any empty seat in my immediate vicinity, or in the visible cabin.
At 0715 the aircraft finally pushed back. The flight time was announced at first as 1:28 hours, which was then extended to 1:33 due to the storm. Then, the aircraft taxied to runway 19L, where we were fourth in line for takeoff. The pilot explained the reason for the 8 minutes between takeoffs as a consequence of the storm, as the separation between aircraft taking off had to be 20 miles. The Captain and/or F/O informed the pax ahead of time of turbulence by PA, and let us know flying time and the reason for the delayed takeoff.
There were an ExpressJet ERJ-145, a DL Connection CRJ and a Frontier A319 in front of us, and 4 ERJ-145s following us (2 CO Express, another ExpressJet, and an AA Eagle).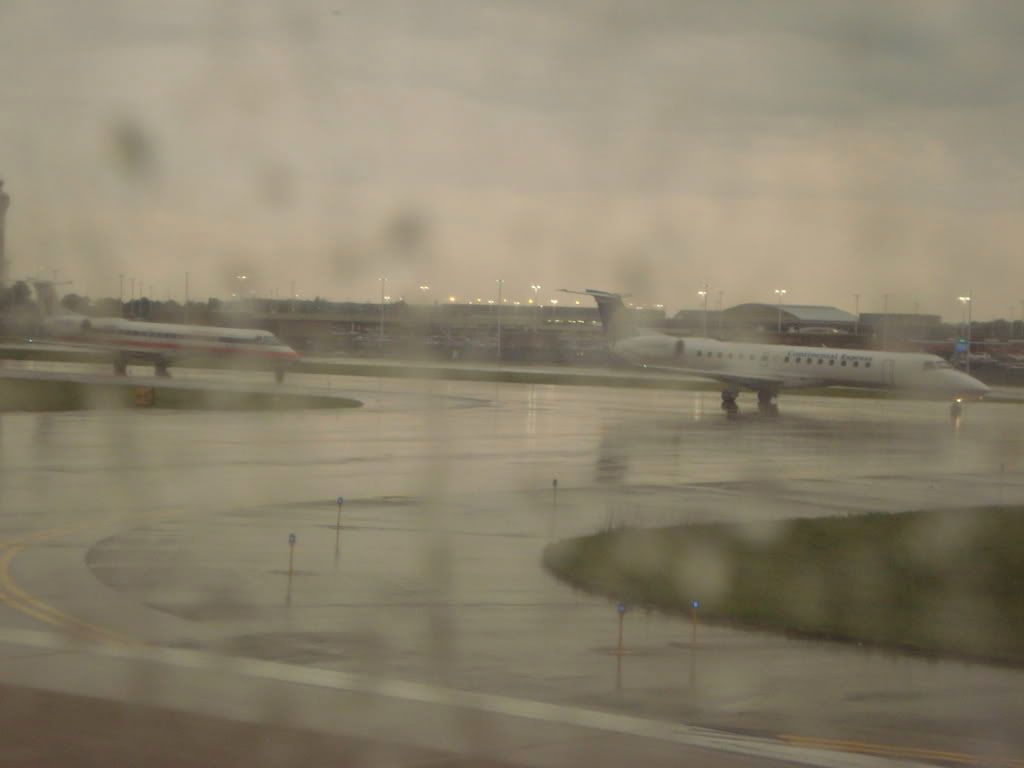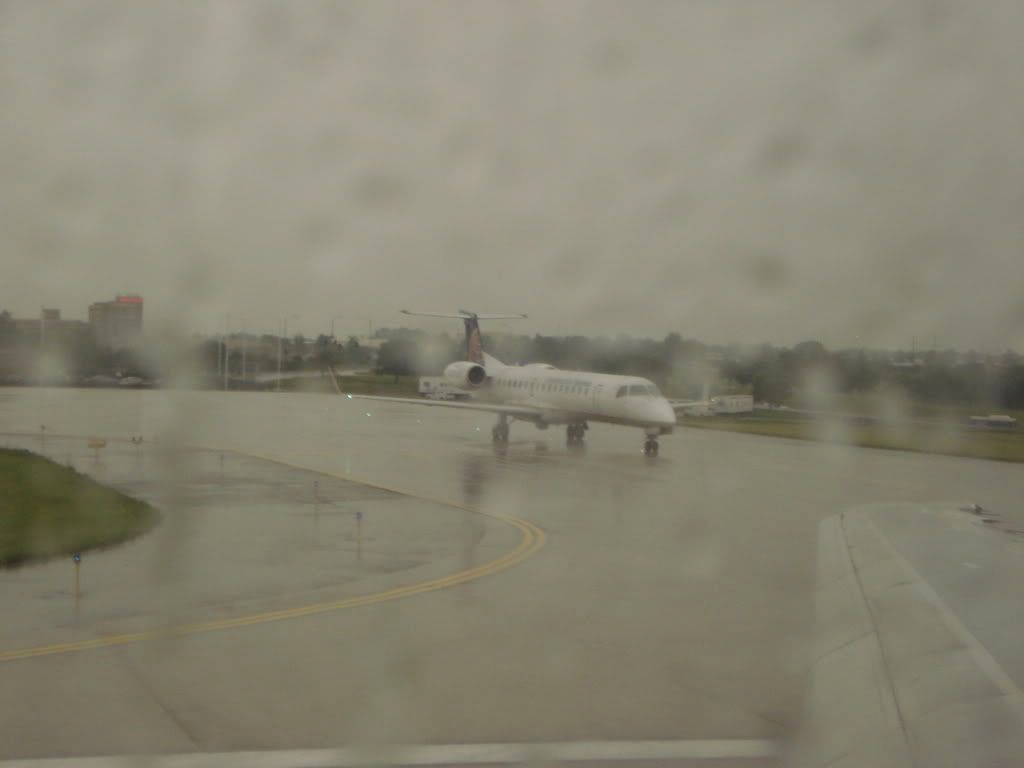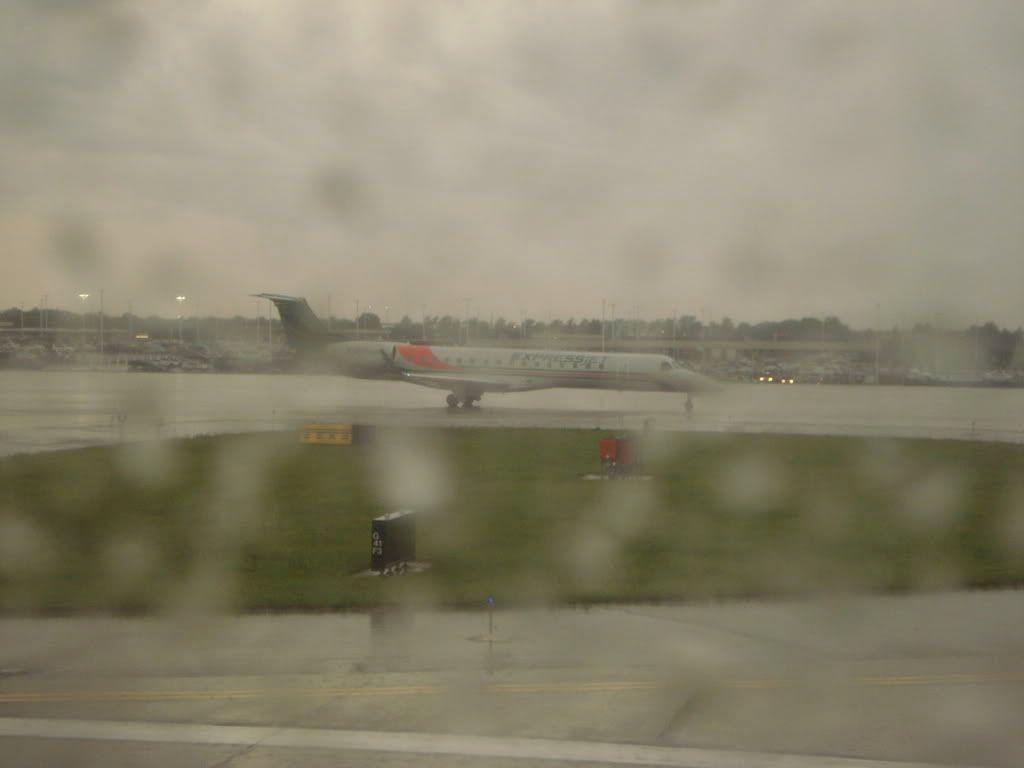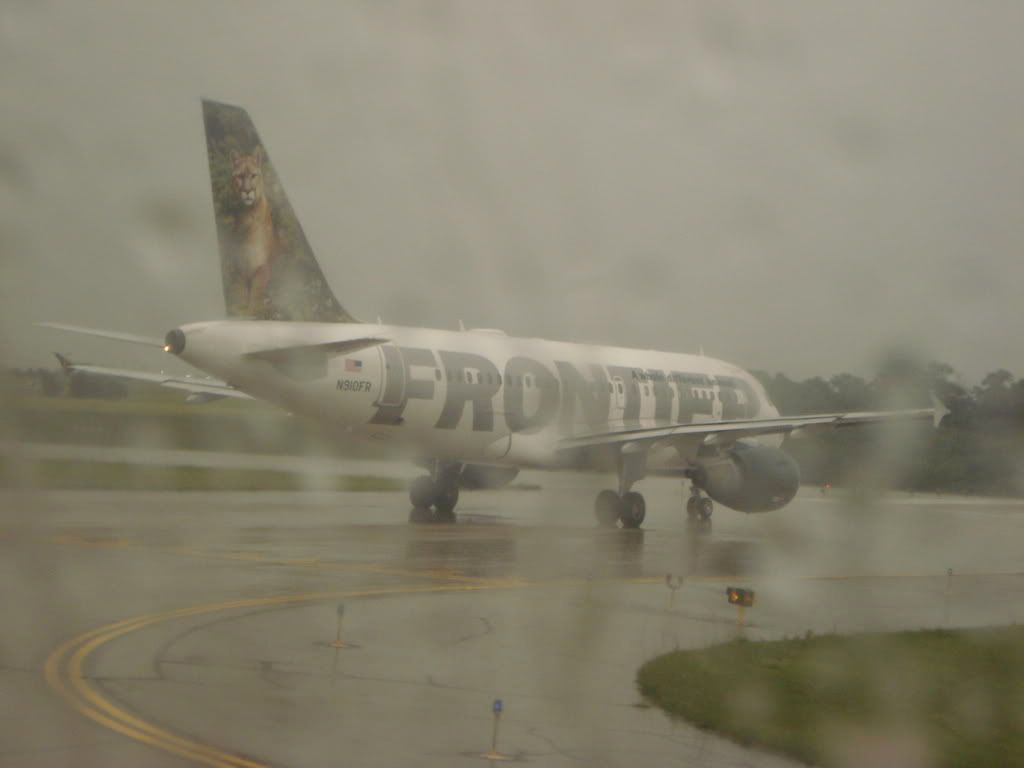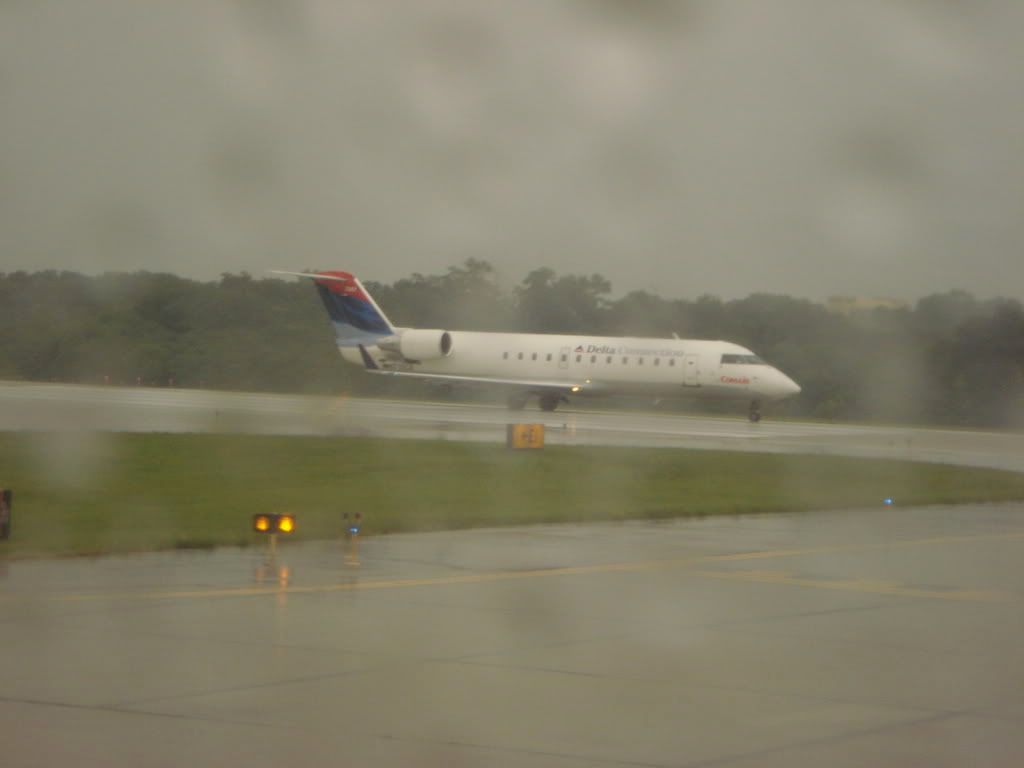 At 0757 the aircraft began its takeoff roll and after 40 seconds we were airborne. The flight route followed the MO-KS border before turning SE toward Arkansas and Mississippi, before turning directly east, straight toward ATL.
Takeoff Video:
Wing view
Can anyone tell me where this airfield is?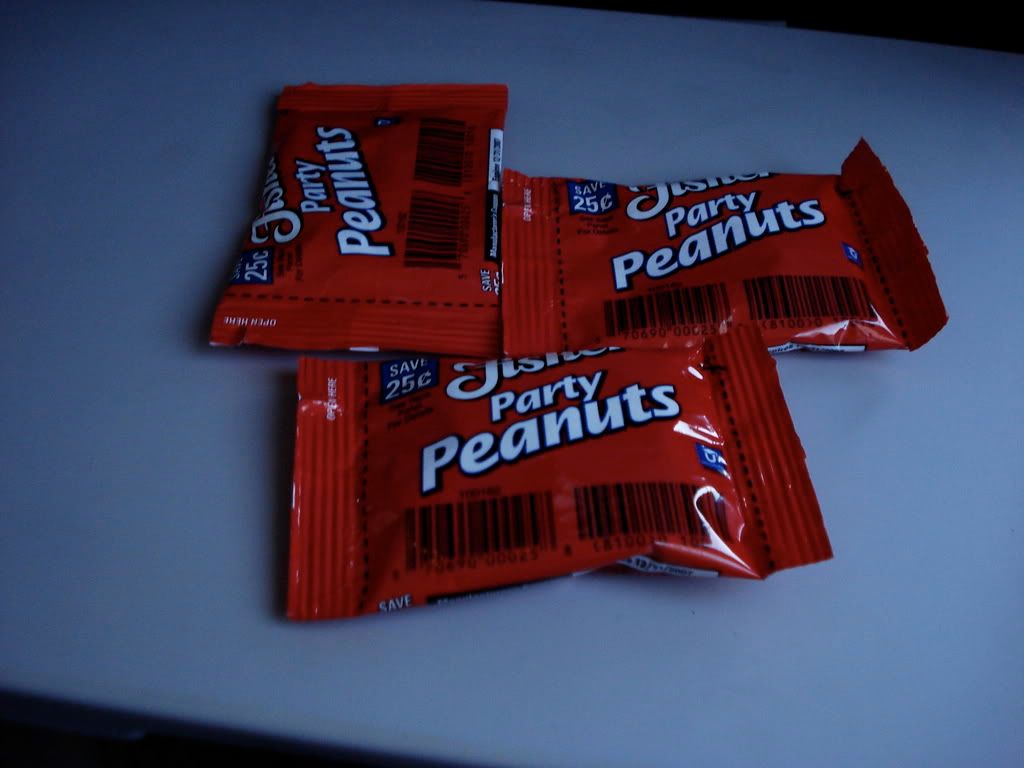 Food on DL1114
The Mississippi River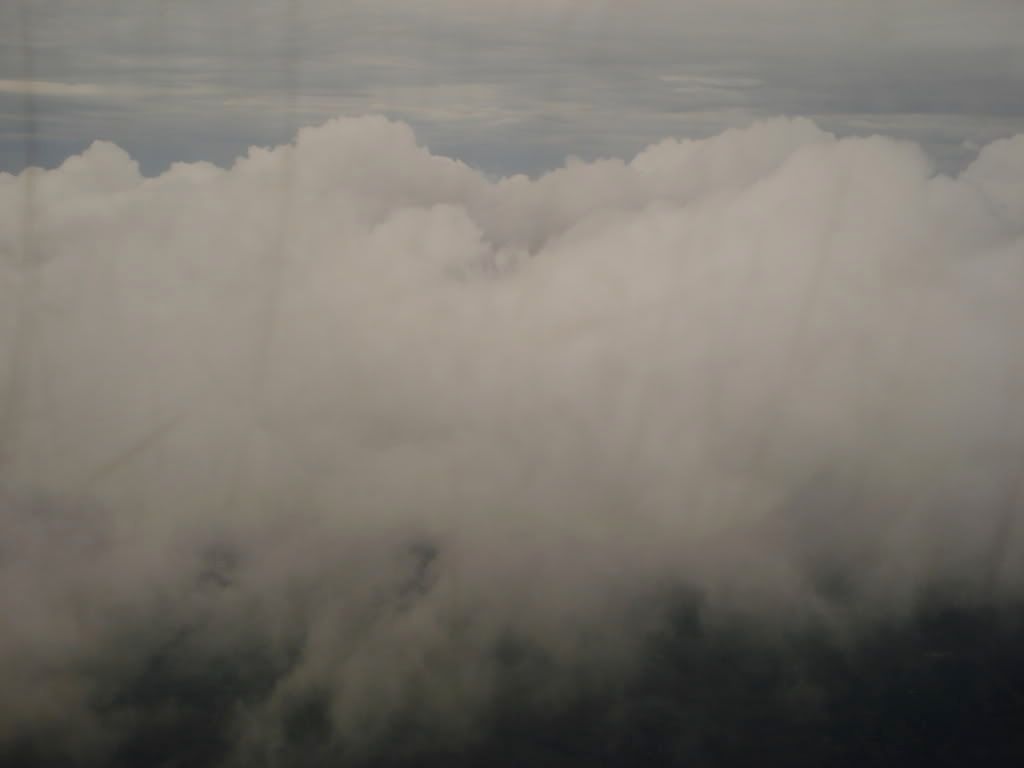 Cloud formations
The seat pitch was ok, but then again, I?m not that tall. Comfort? was ok, as far as economy seats go. The snack was, as usual, worse than useless, and most of the peanuts remained uneaten, at least by me. Service was not special, not good, not bad, and not required on such a short flight. There was moderate turbulence following taking off, but not enough to cause any discomfort, especially as I generally like turbulence.
Landing occurred on Runway 08L at ATL, and then we taxied to Gate E10, as the aircraft that day was going to Cancun, Mexico for its next flight, at least according to the gate monitor.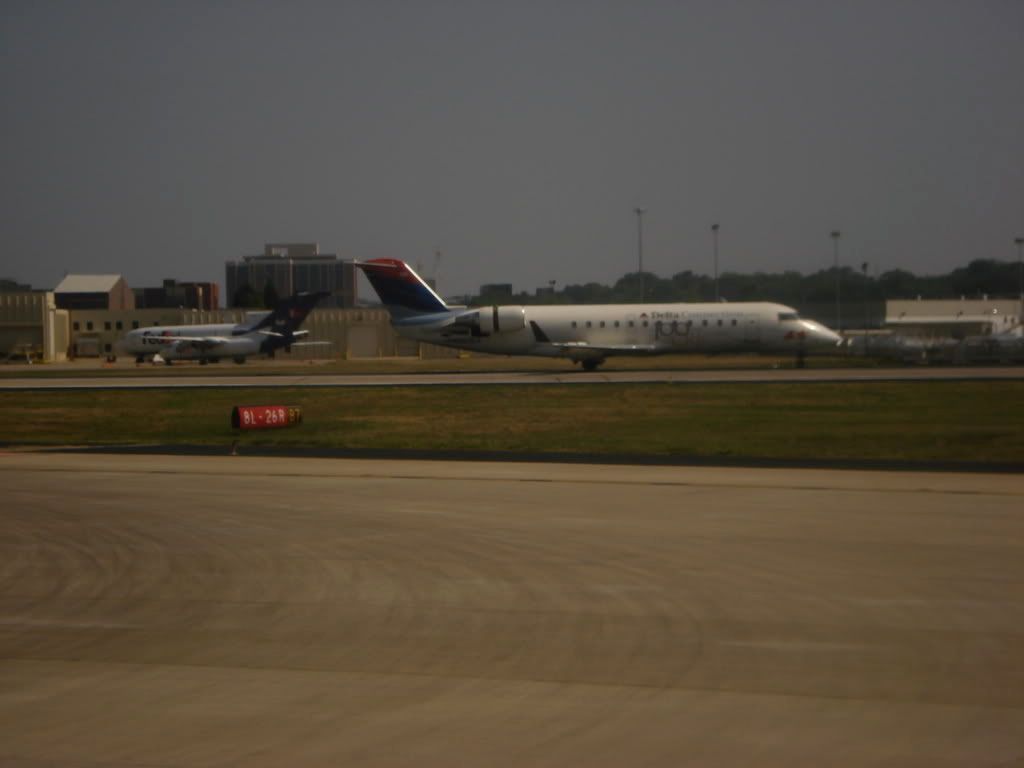 Grades for DL1114:
Crew: 7/10. They didn't go out of their way, but provided good service; flight deck gave some info, without going too far (flight route, etc).
A/C: 9/10. It was almost perfect for a 1.5-hr flight, with comfortable enough seats for short-haul routes. 3-2 seating is a plus. Fixtures were better than the last DL MD-88 I flew on.
Check-in: 9/10. No AMS-OTP boarding pass, otherwise excellent.
On-Time Rating: 9/10. The aircraft left the gate almost on-time, and took off 30 minutes late only due to weather.
Entertainment: N/A
Food: 0/10. Um... well, food is bad on US domestic.
Overall DL1114: 6.8/10 (where 8/10 is max grade for US domestic flights)
In Atlanta, I took many pictures (mostly of DL aircraft, of course). I headed to the Chili's Too in Concourse A, though my flight to Amsterdam would leave from Concourse E, because I knew for sure there was a viewing platform just outside the entrance to that establishment. After eating, I spent a while watching the action at ATL, which was, again, mostly DL.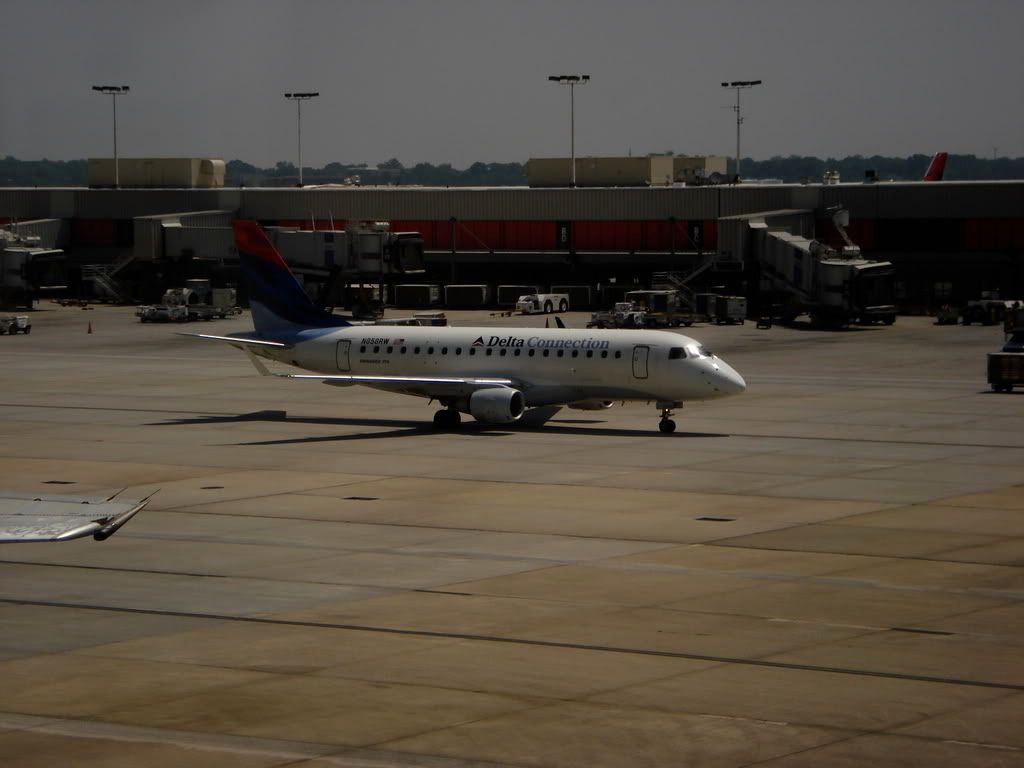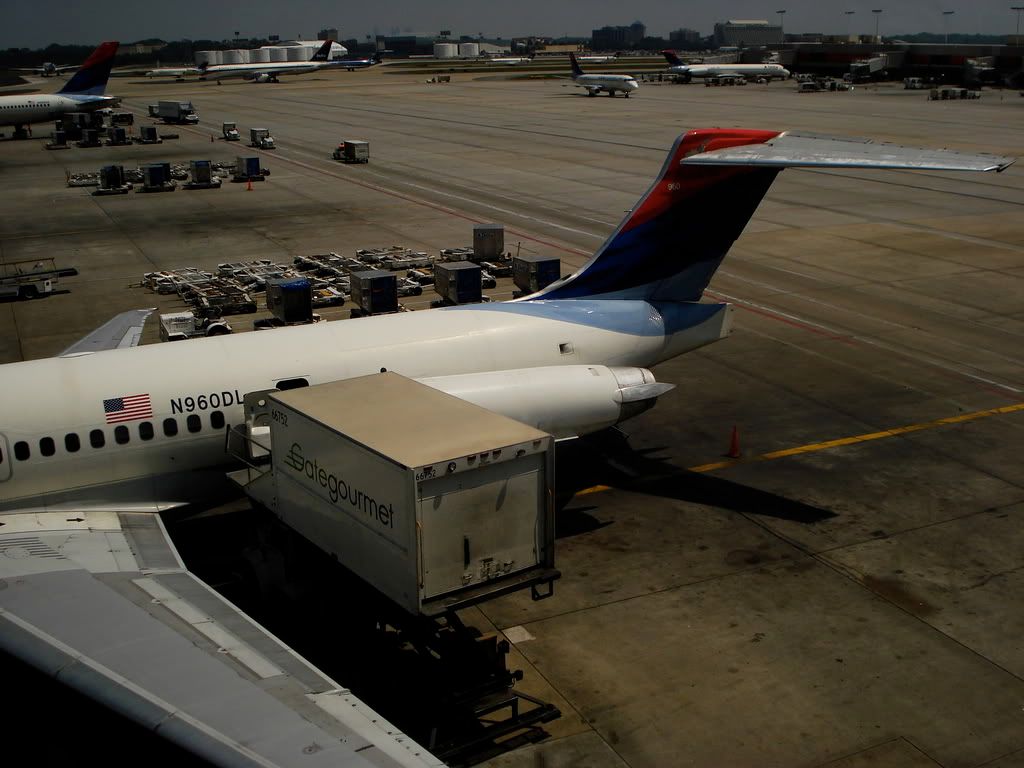 Why are the underground train stops (or whatever they're called) lacking their false ceilings in Concourses A and B? I appreciate the effort to make ATL a pleasurable experience but I don't want electric wiring to stick out of the ceiling...
Then I headed for Concourse E, and relaxed in the DL gate area/lounge next to gate E12 for a while, as the next flight would leave at 1705, whereas then it was only around 12. The DL seats, unlike the others in this concourse are indeed comfortable. I must ask, can DL buy more gate areas to refurbish them? I understand the others are owned by ATL.
Of course, I continued to watch the action, and a 777 arrived at E12. This was the A/C scheduled to leave for NY and Mumbai at 1705. It is pictured below. Other flights from gates close by were a B763 to Moscow SVO, a Korean Air B744 to Seoul and a B738 to FLL (not pictured).
B777-200 at E12
B767-300 at E10
Korean Air B744
PH-AOB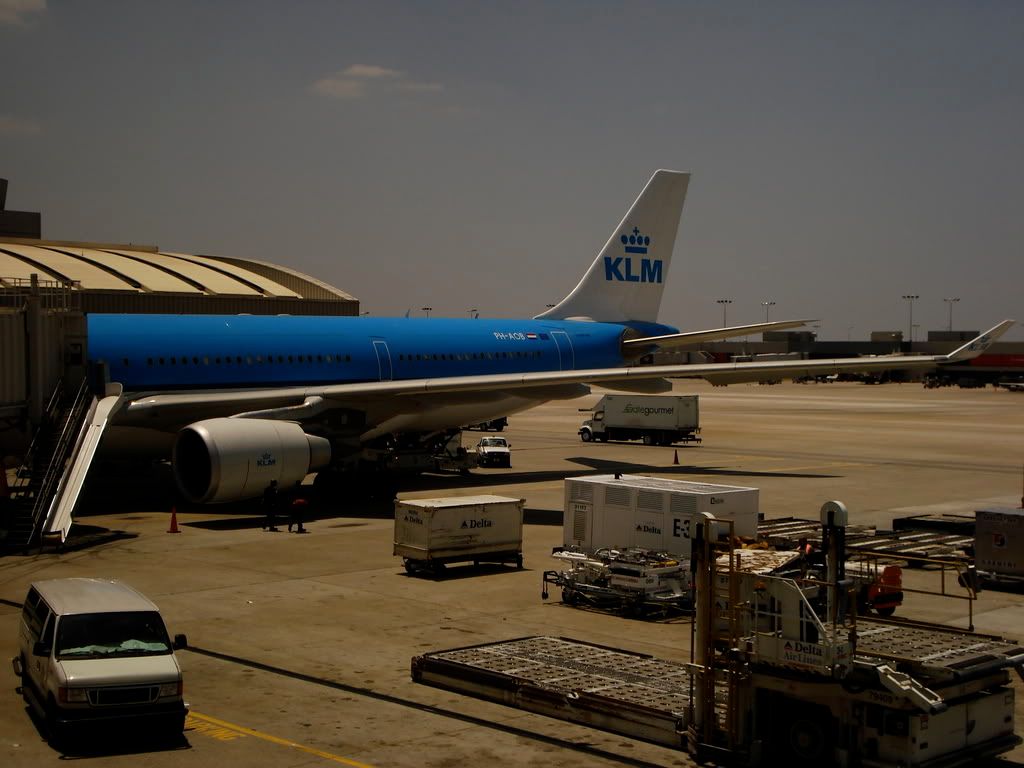 PH-AOB port view
After I headed for Gate E26 to take pictures of the KLM aircraft that was to take me to Europe, I noticed that gates 28, 30 and 32 all had flights heading to Frankfurt. This was most interesting, as I hadn?t ever seen three flights to the same destination all next to each other. Gate 28 was a DL B764, Gate 30 was a LH A340, and Gate 32 was a DL B763, if I don?t remember inaccurately.
I didn't have time to take pictures of the above Germany-bound airplanes, as I noticed a queue at the Gate E26 desk. I was soon to find out that the DL-issued boarding pass was not good and I had to obtain a green NWA/KLM one to board the flight. I didn't mind, as I had to get the Bucharest boarding pass as well. The seat assignment remained the same for KL622, and I got my window seat, 29A, for KL1389.
In the same gate area there were US servicemen headed for Iraq, who were waiting for a later flight. I think a World MD-11 would take them to Iraq (correct me if I'm wrong, please).
Flight No: KLM0622
STD/STA: 1645/0725
ATD/ATA: 1701/0734
Seat: 11J
Aircraft: A330-200
Departure Gate: E26
Arrival Gate: D7
Registration: PH-AOB
Soon enough, around 1550, boarding was called. I boarded, once the announcement for FF's was made. I quickly found my seat and attempted to take some pictures of other planes. Unfortunately, it was impossible from row 11 on the starboard side, at Gate E26, as the building was in the way. Thus, I have a wing view and an engine view.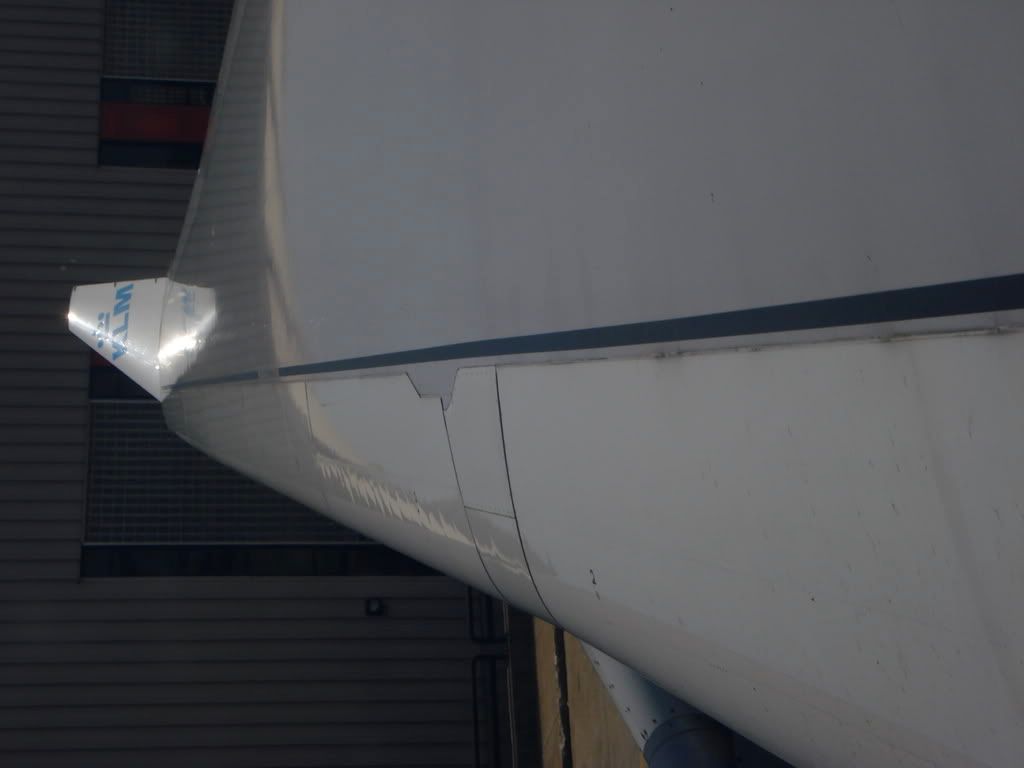 AirTran B737-700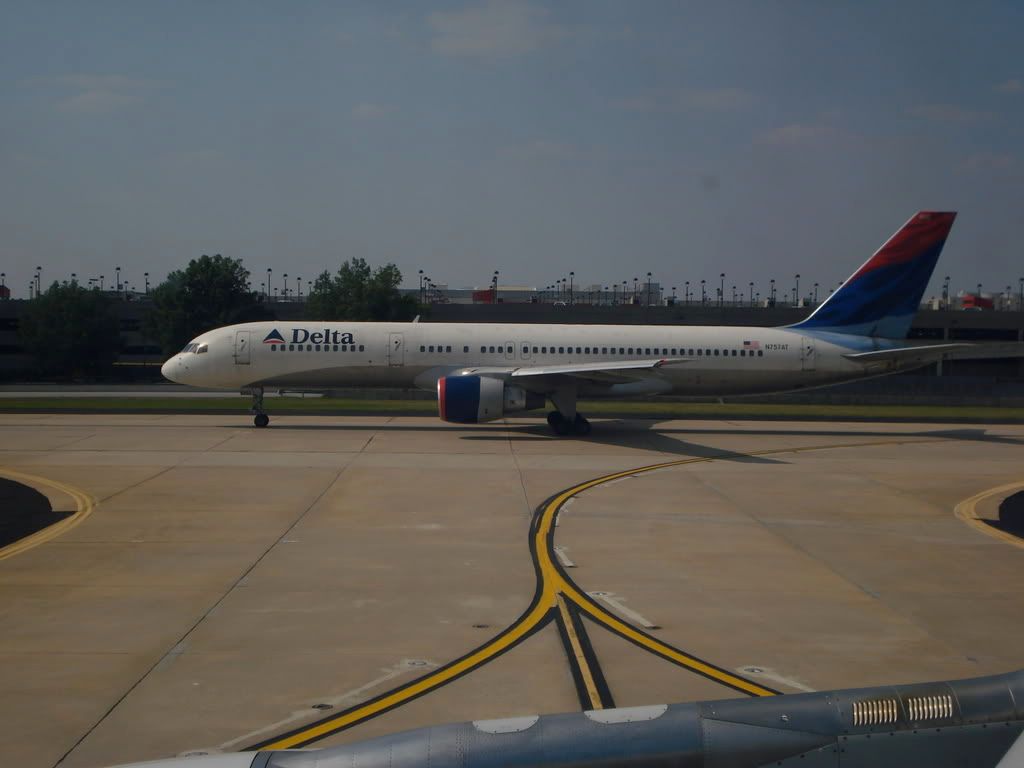 Delta 757-200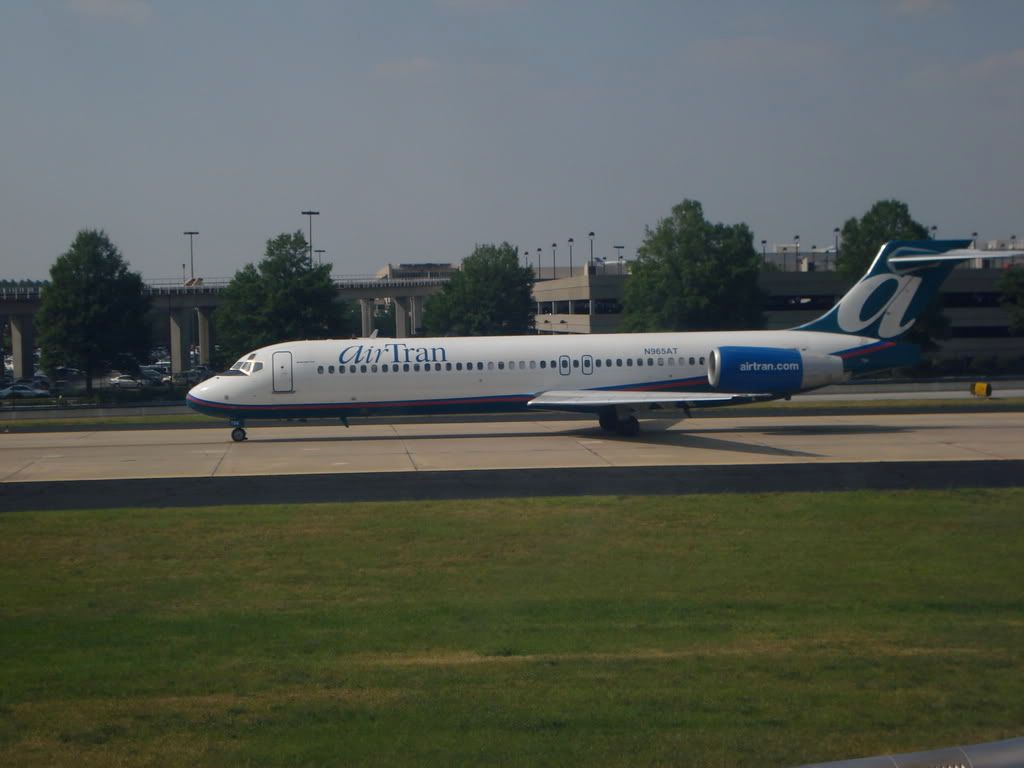 AirTran B717
10 minutes before STD, the A330 was pushed back. The pilots announced that flying time was longer than scheduled, so even if we left ATL on time, we'd arrive late in AMS. Indeed, the maximum speed I caught sight of on the PTV was not faster than 900km/h, whereas it's usually around 1000-1050km/h.
Takeoff video:
Soon after takeoff, a drink was offered, as well as some roasted almonds (perhaps the best food on this TATL flight). About 2 hours into the flight, the main meal was served. I think they might as well not have served it. It was not any good (the pasta with tomato sauce was horrible, if one were to ask me), with the bread and butter being the good part.
"Off to sleep", I said to myself, but I couldn't sleep that well. A half-hour was the maximum amount of non-interrupted sleep. I snapped some more pictures, some blurry, like that of Cape Cod, and of more cloud formations around sunset. Afterwards, I looked at the stars outside my window. That is a brilliant sight by all means.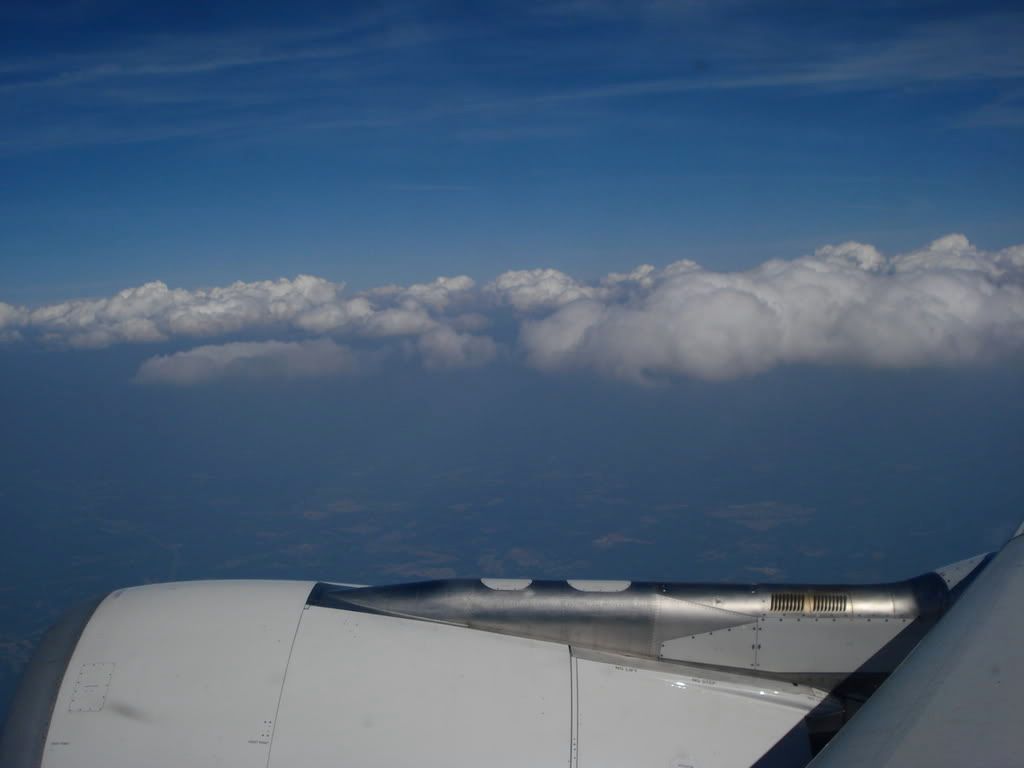 The Meal?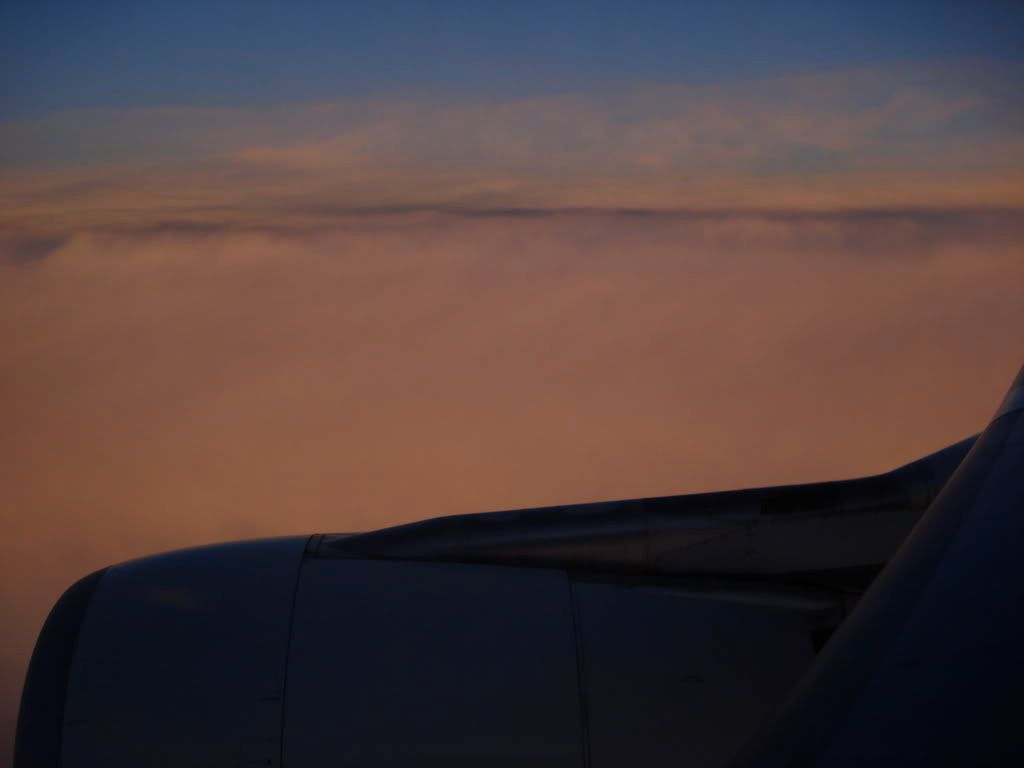 Clouds just before sunset...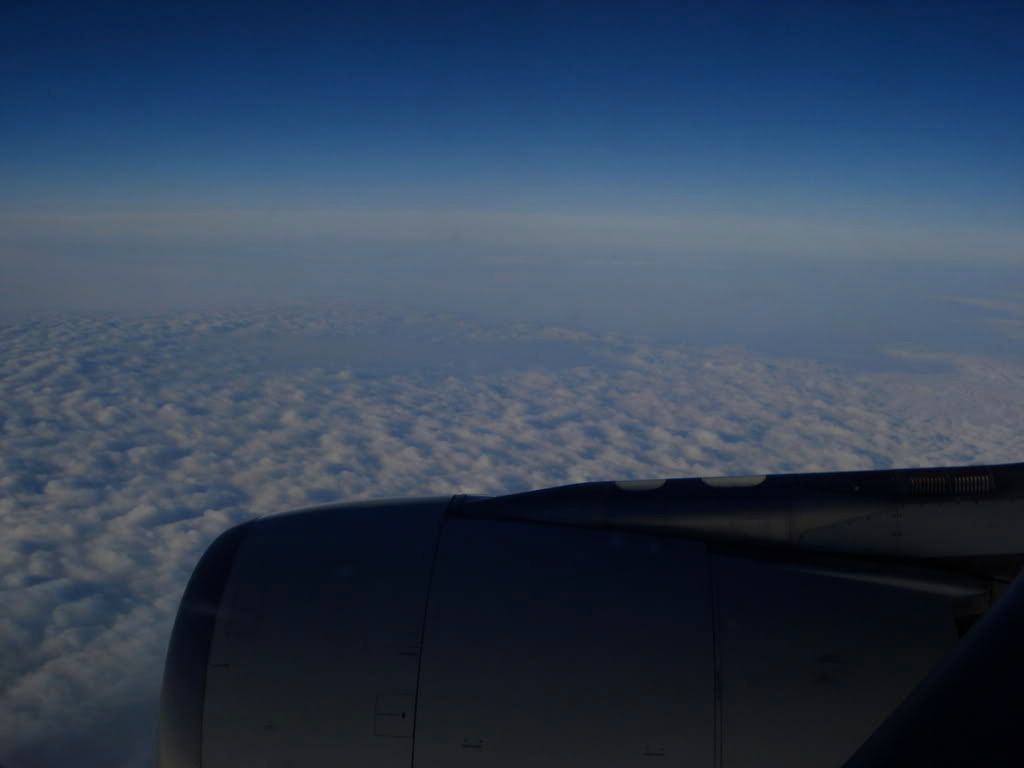 Clouds right after sunrise...
When I woke up for the last time, the aircraft was about 20 miles of the coast of Ireland, northwest of Shannon airport. The flight path later indicated we went straight to Dublin, then on the British coast south of Liverpool and then following a curved path, exiting Britain close to Norwich.
Then the aircraft headed straight to Amsterdam, and landed after lining up with Runway 36C, in typical Dutch weather. Then, the aircraft taxied to Gate D7, and I took many photos during this taxi. Then, I entered the terminal.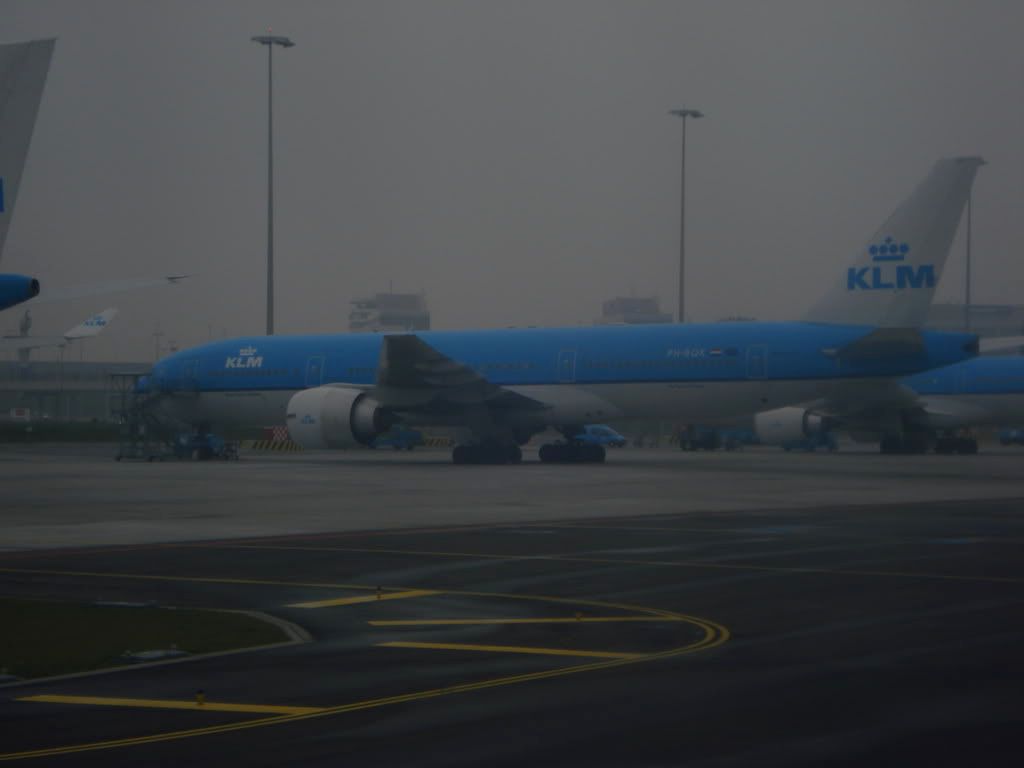 KLM B777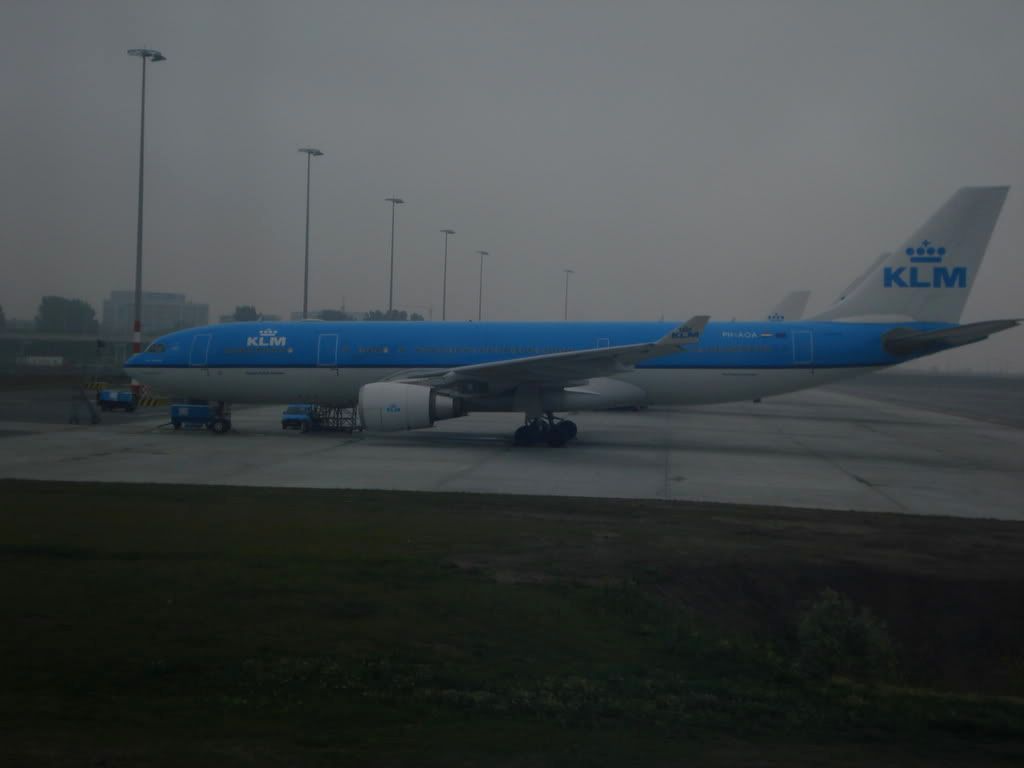 PH-AOA
Cathay Pacific A340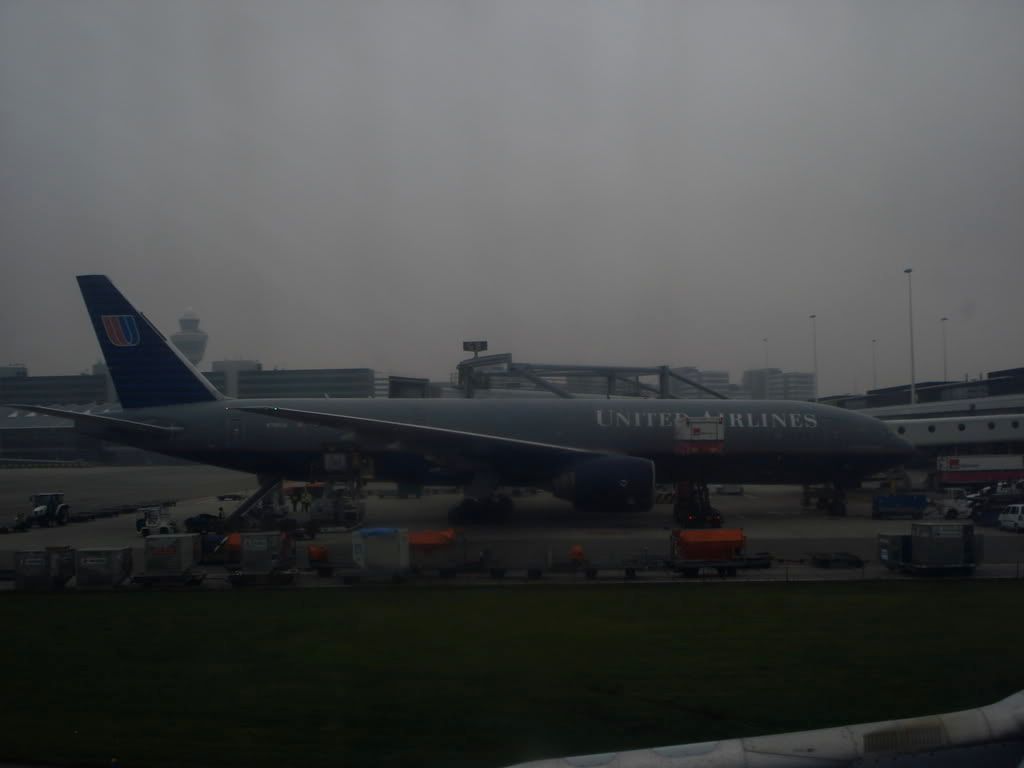 United 777
Singapore 777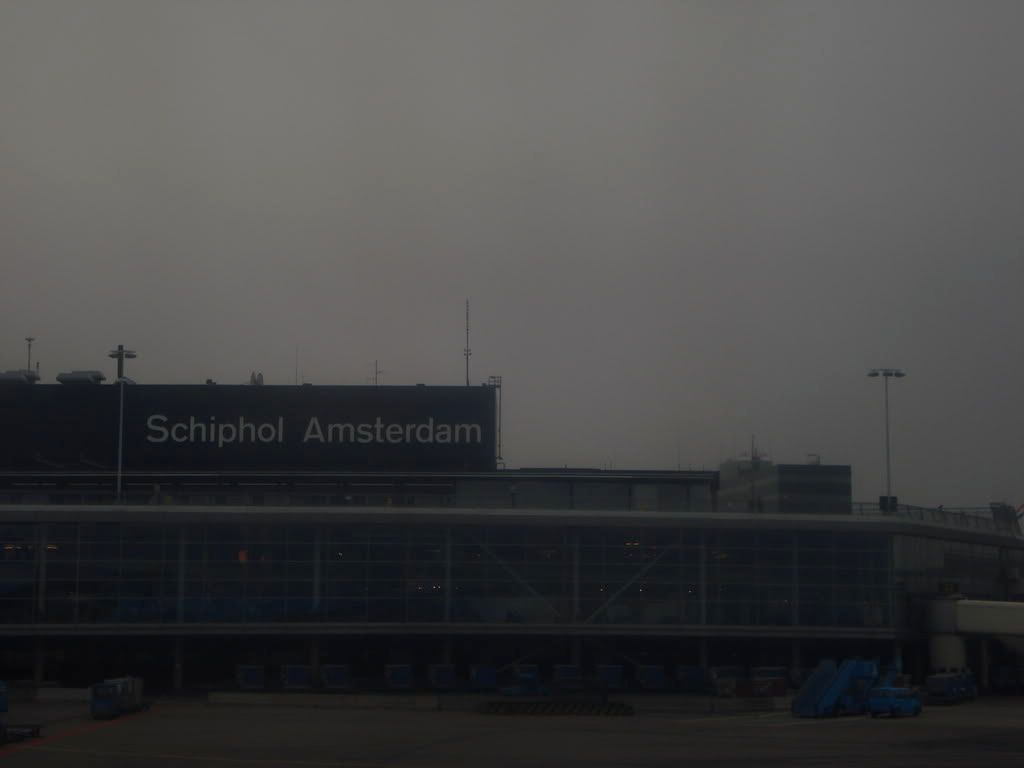 Schiphol Terminal
Transavia 737-800
Grades for KLM0622:
Crew: 8/10. Good, not as good as some other KLM flights. Did all that was asked, nothing more. Flight deck offered info, but not as much as the DL crew.
A/C: 9/10. Seat pitch OK, seat comfortable compared to others. I can't sleep on a plane, so less sleep is not due to A/C.
Check-in: 10/10. The agent worked fast, and seemed to know everything.
On-Time Rating: 8/10. Took off almost on-time, but landed 10 min late.
Entertainment: 8/10. Good IFE, good selection of movies, not as good in games and flight map (graphically speaking).
Food: 4/10. The roasted almonds and the bread and butter were good, and that's it. That was tomato sauce? Tasted like nothing.
Overall KLM0622: 7.8/10
I went to the monitors to find the departure gate for KL1389 to OTP. I found it was D24, which was on the opposite side of the concourse where I disembarked the A332. I trekked toward the gate, with nothing else to do, and just 40 minutes to announced boarding time. Once I arrived there, I found no one at the security checkpoint. As there were people in the gate area, I went ahead and sat down, knowing that I'd have to go out and pass through security before boarding.
Soon enough, what I had foreseen happened. We were asked to leave the gate area to clear security. Unfortunately, someone left their bags inside (mother with 2 kids who had left for the toilet). A 15-minute delay ensued, until the pax showed up to remove their bags from the not-so secure area.
Flight No: KLM1389
STD/STA: 0935/1320
ATD/ATA: 1001/1320
Seat: 29A
Aircraft: B737-800
Departure Gate: D24
Arrival Gate: A13
Registration: PH-BXN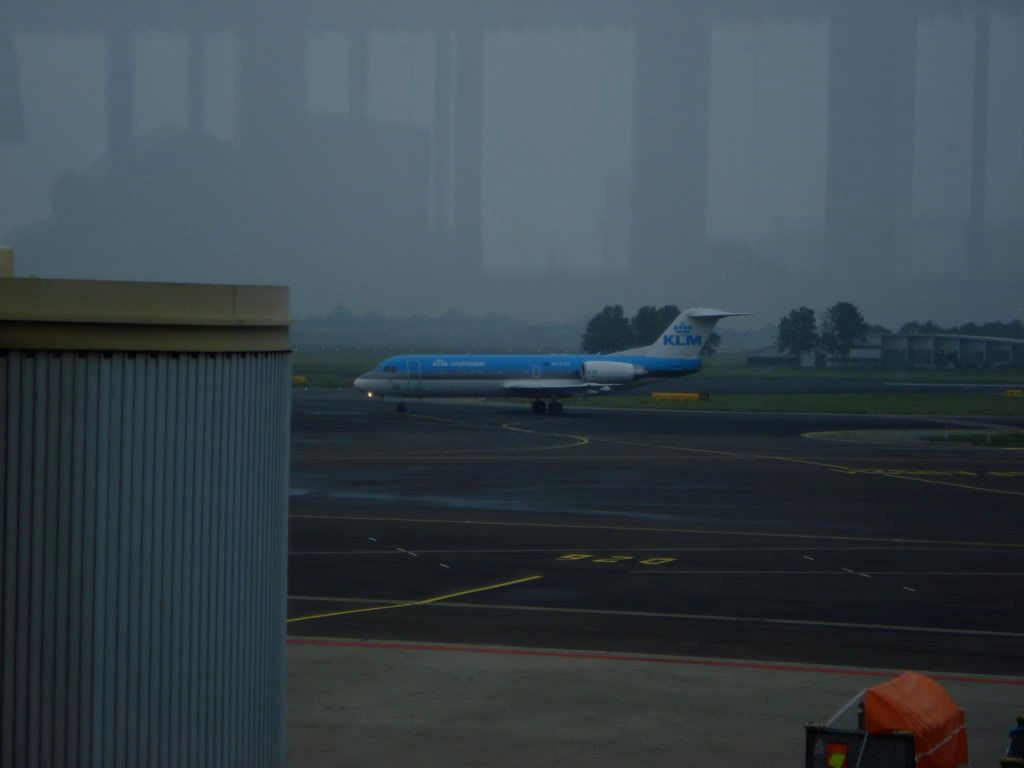 Fokker 70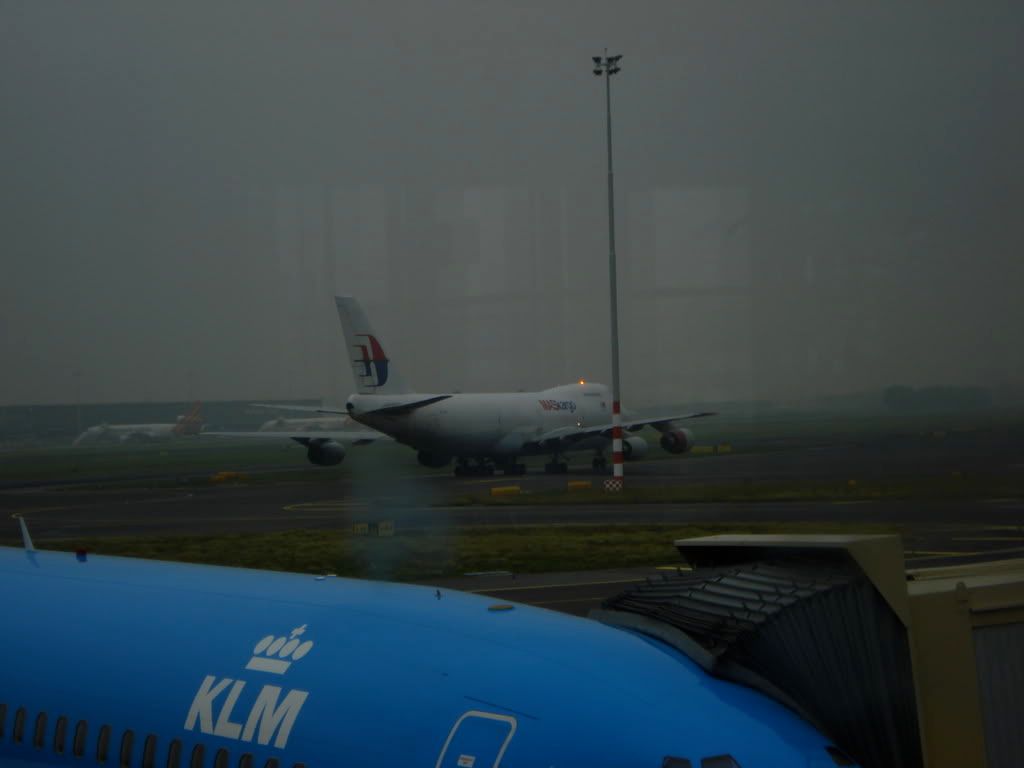 MAS Cargo 747
PH-BXN at Gate D24
We passed through security easily and quickly, and after snapping more pictures, we were invited to board the flight, which we did, on time. After a slight delay, the plane was pushed-back at 0947. The pilot mentioned we?d only be 6 minutes late upon arrival at OTP, which proved to be false. We were exactly on-time.
We headed to Runway 09, where we waited for about 8 minutes, before taking off, due to dense fog delays in Amsterdam. I took a few pictures here, as well.
BMI A319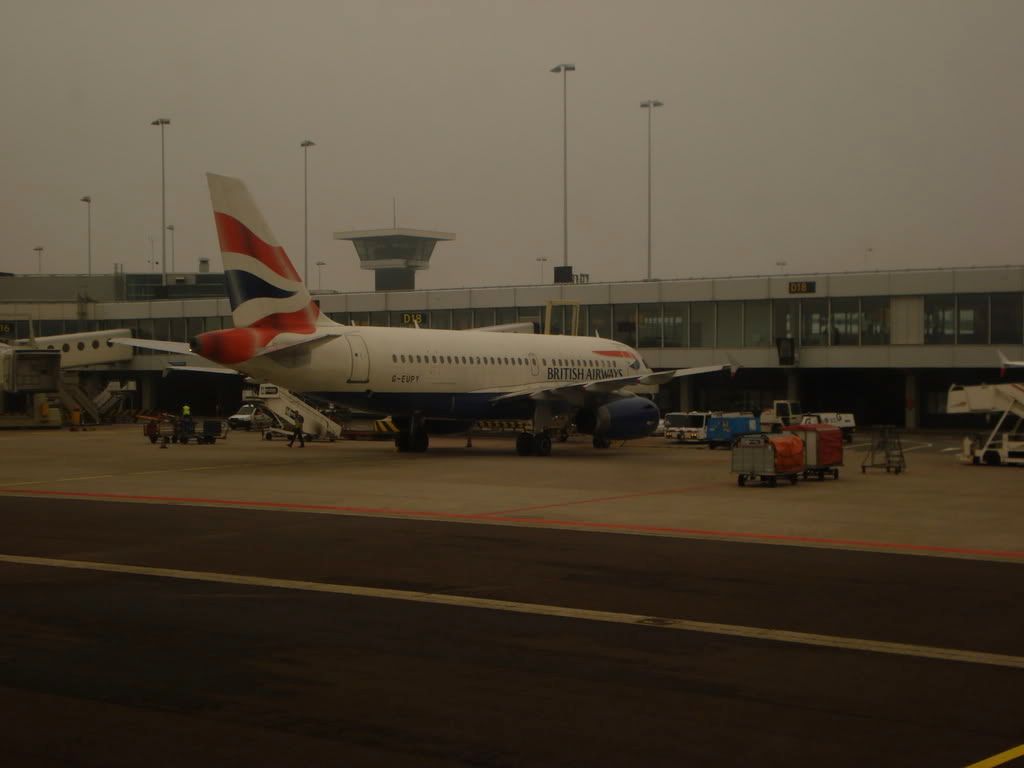 BA A319
CSA Czech A320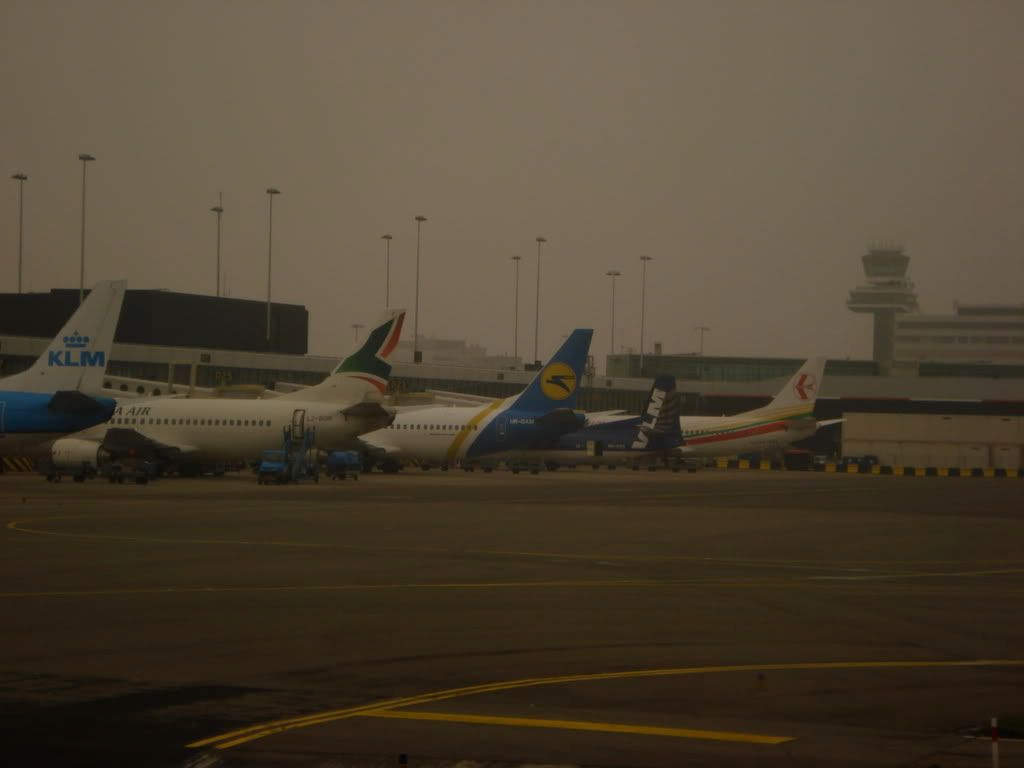 KLM, Bulgaria Air, Ukraine Int'l, VLM, Lithuanian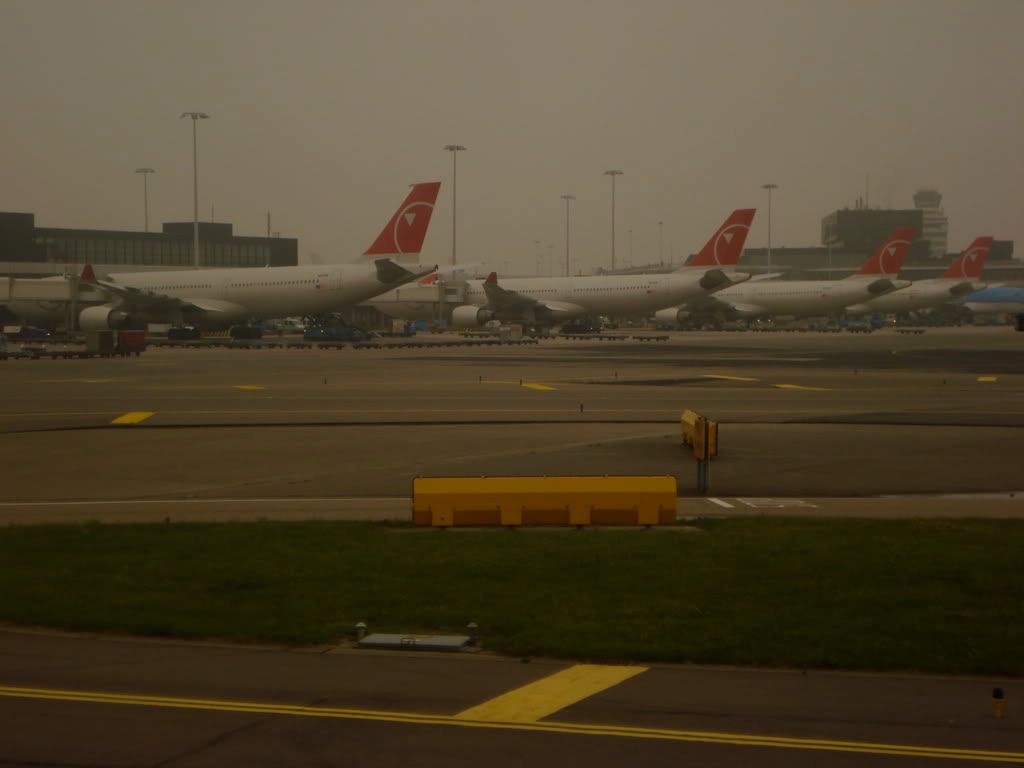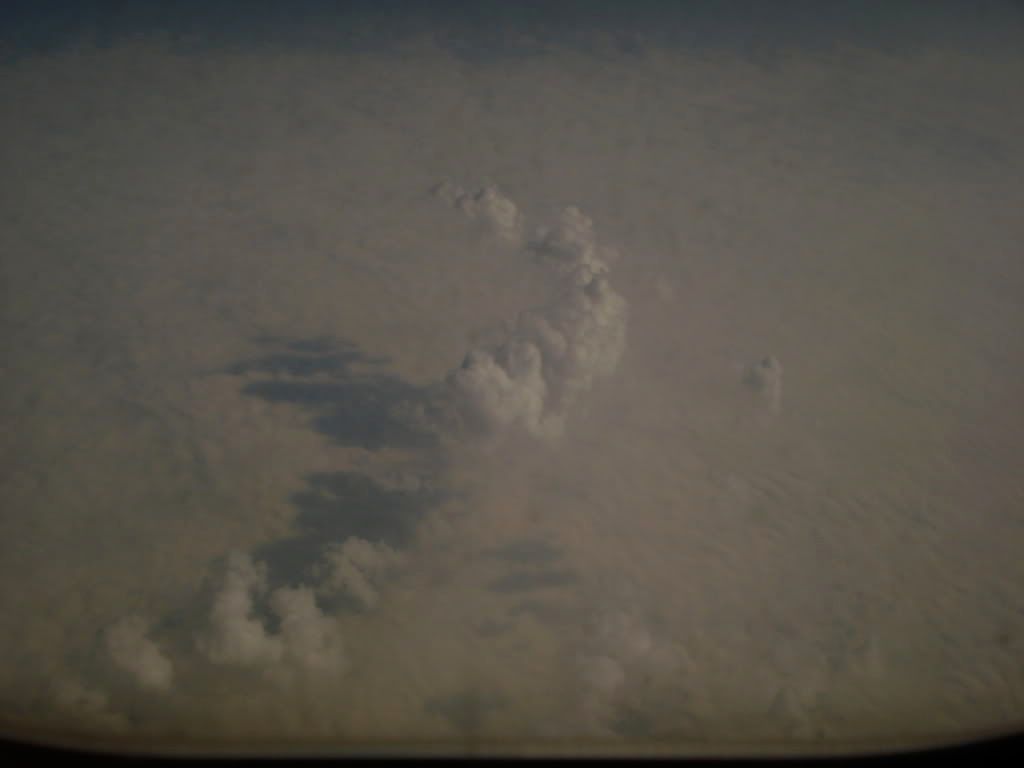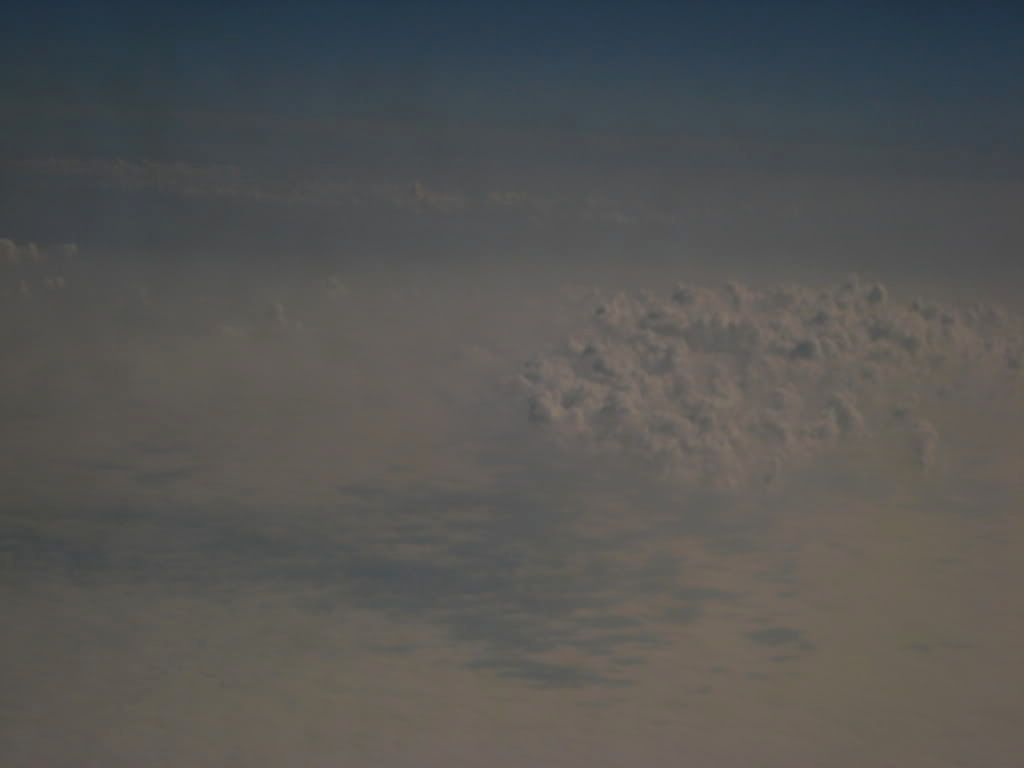 Soon after taking off from Amsterdam, somewhere over German airspace, I fell asleep, due to extended periods of lack of sleep beforehand. When I woke up, meal service was over, so I hadn't really eaten in a while when I arrived home in Bucharest. I did catch the dessert service, a Twix chocolate bar for me. We were, according to the Danube, in Hungarian airspace at this point.
Airfield in Hungary? I think.
I kept dozing off for a while, and when I woke up I recognized the Parang Mountains in Romania. Then we flew over Ramnicu Valcea and Pitesti, two relatively large cities. Upon descent to OTP there was slight turbulence, which is very common in summer in Romania. I also saw two airfields, one of which was previously unknown to me.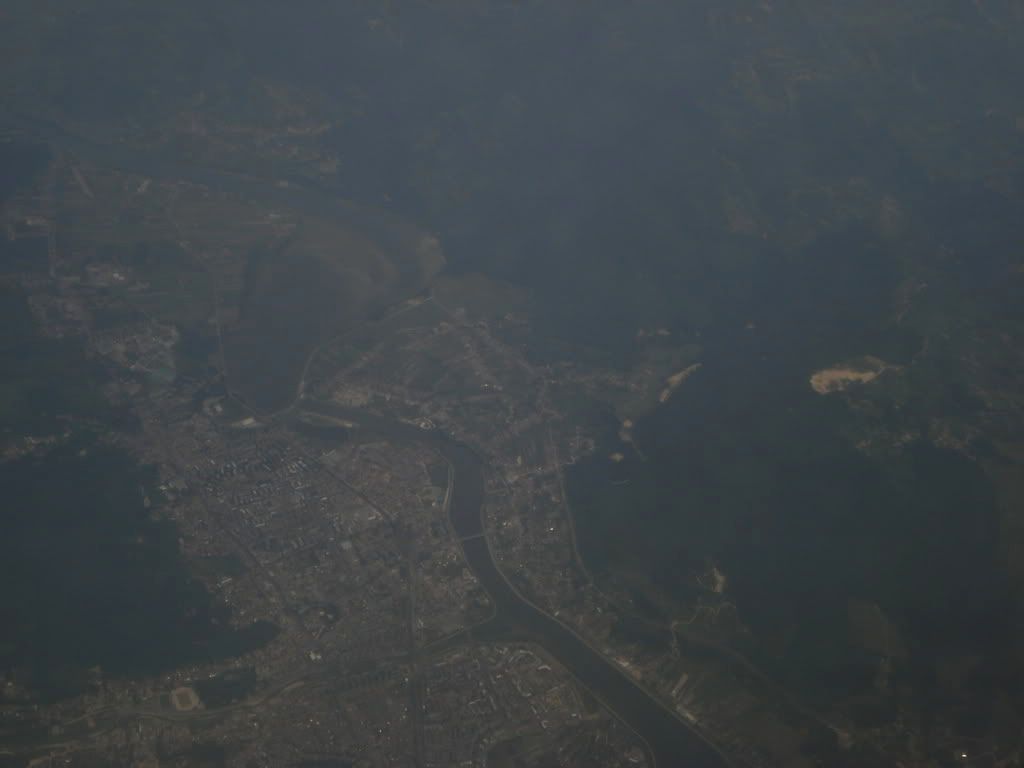 Ramnicu Valcea
Pitesti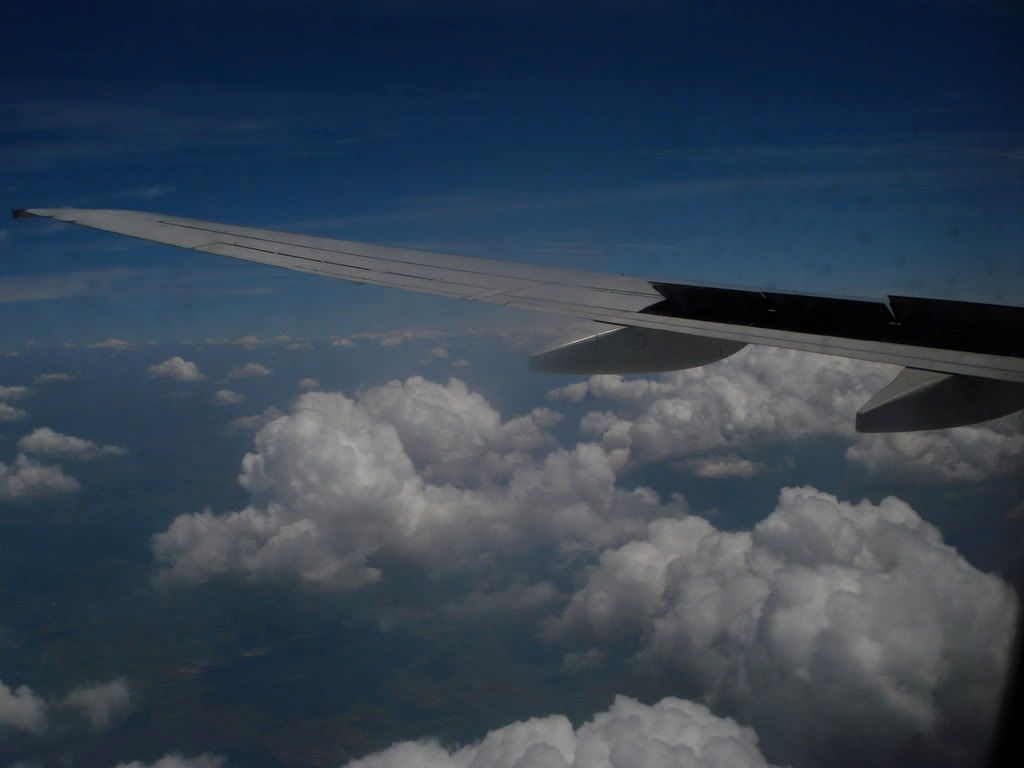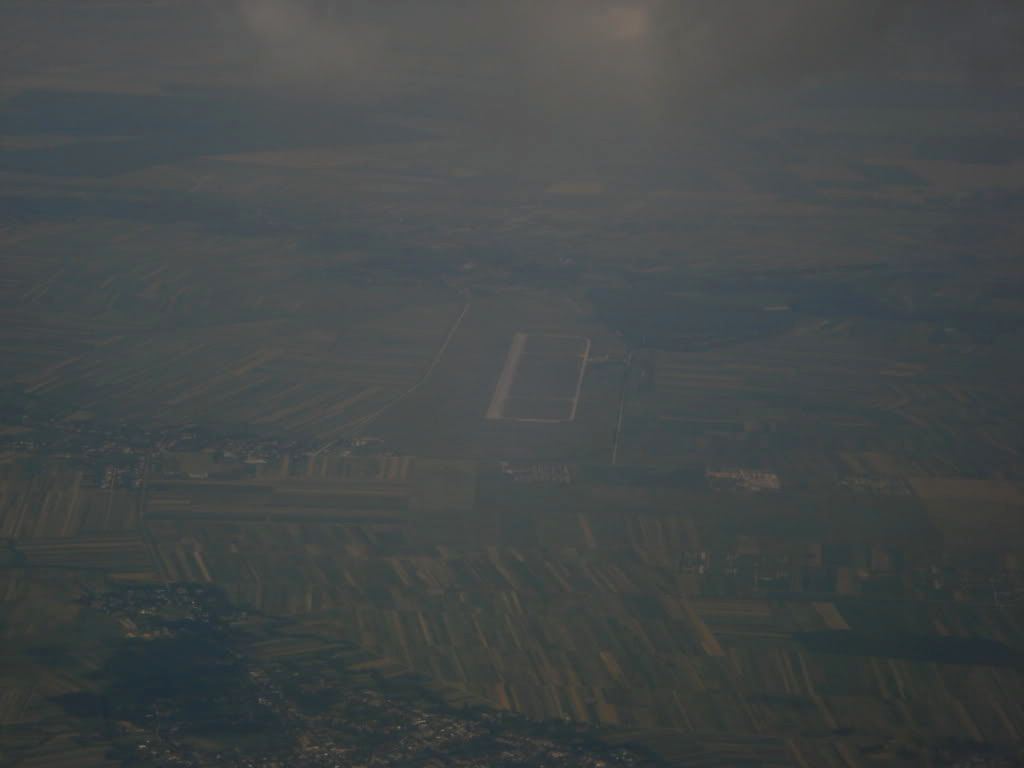 Boteni Airbase
Dentas Airfield
The aircraft landed on Runway 08R, and I saw a 4-plane takeoff queue, a first for me at OTP. There were an Arkia B753, a Contact Air CRJ, a Tarom 737, and a Malev Fokker 70. After leaving the runway I saw: two derelict BAC 1-11?s, a DHL B752, A TNT BAe 146-200, Tiriac Air B737-300, a C-130 Hercules, 5 ATR42?s and 2 Tarom B737-300?s. Later on, I saw two AZ MD-82, and an AF A320, as well as a Wizzair A320. Lots of activity at OTP today.
Grades for KLM1389:
Crew: 8/10. Good, but nothing special.
A/C: 8/10. Seat pitch was tight, though not a huge problem. A/C looked good generally.
Check-in: 6/10 ***replaced with boarding procedure since I checked-in in ATL*** Bad, as there was only one lane, but not worse than any other OTP flight.
On-Time Rating: 10/10. Although it took off 25 min late, it landed exactly on-time.
Entertainment: N/A
Food: N/A --- I only woke up for the dessert
Overall KL1389: 8.0/10
Usually the bags arrive within ten minutes at OTP, but that day it took more than 45 minutes. Following this, I headed straight home.
When I passed Runway 08R, the KLM 738 was ready for takeoff. Unfortunately, my camera had no more battery; I had taken too many pics.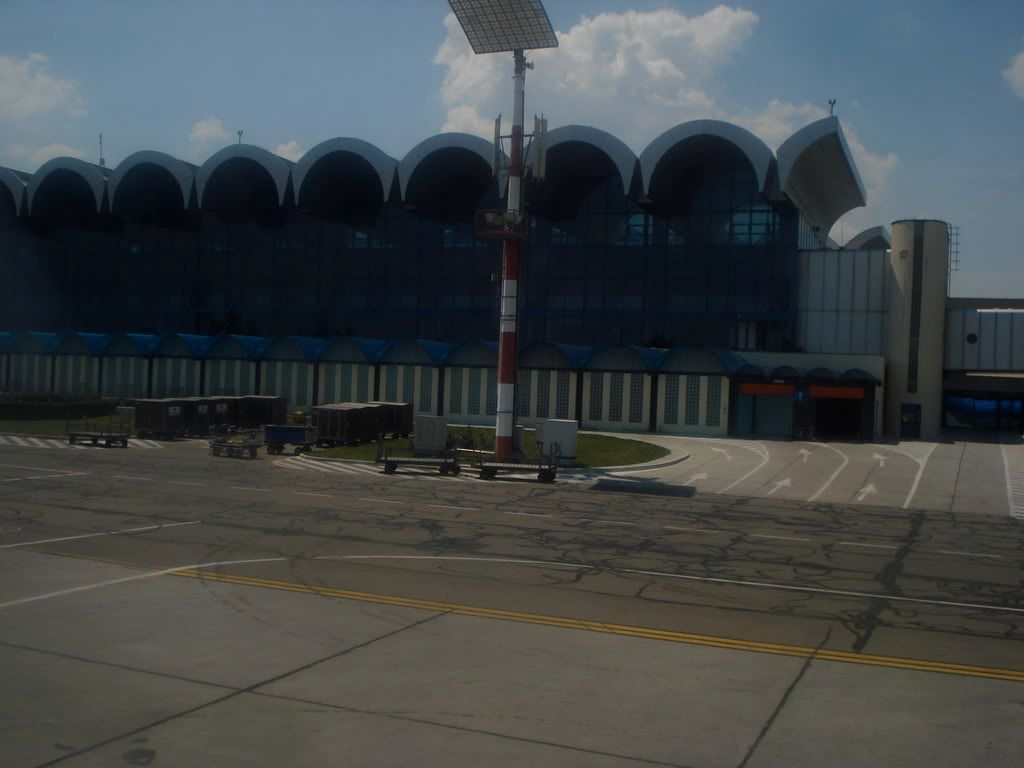 Bucharest Arrivals Hall
Stay tuned for more takeoff/landing videos. I shall post the four other takeoff and landing videos, and perhaps some others later on.