Previous parts of this series:
Graduation Present: Solo Trip To Tokyo (Part 2)
(by
Yanksn4
Jun 7 2007 in Trip Reports)
Graduation Present: Solo Trip To Tokyo (Part 1)
(by
Yanksn4
May 24 2007 in Trip Reports)
DAY OF DEPARTURE
Unfortunately at the end of the greatest week in my life, it was time to head back to the United States and Colorado. Seeing this I thought to myself how much I didn't want to go back. But as the saying goes, all good things must come to an end. However, what I got from all this was that I knew I wanted to come back again and right now Tokyo and Japan is the first place I'm going to next time I get a chance to go to Asia. Anyway, enough about my sentiments on Japan, it's time to get back to the trip report.
So on my final day, I slept in a littler later than I had during the whole week just to make sure I could relax my last day there. Once waking up and getting ready, I headed out to a local resturant where I had breakfast peacefully and just thought about everything. After that I started to walk around to see if there was anything else I could buy, but seeing as time was getting short til checkout, I headed back to my hotel, grabbed my stuff, and checked-out. From here I walked to the Asakusa train station where after some help by the station manager, I got the train tickets needed for Narita.
Pictures from my time in Tokyo: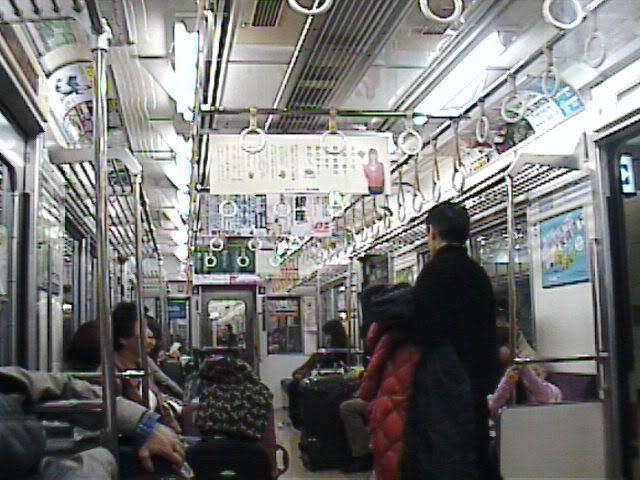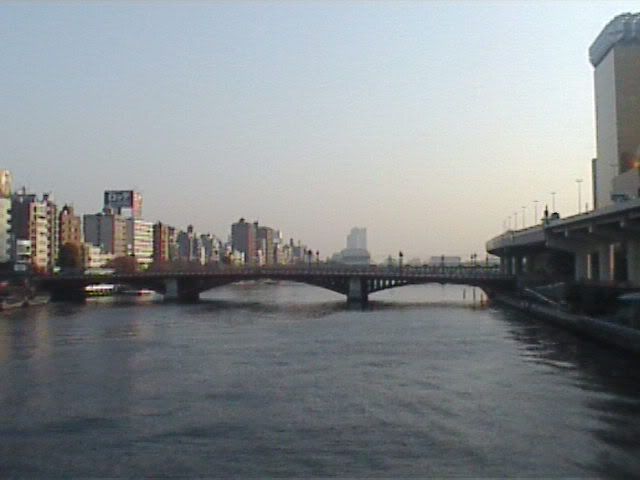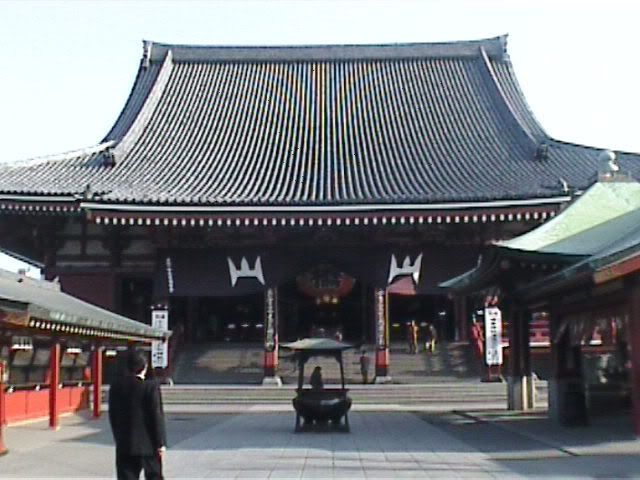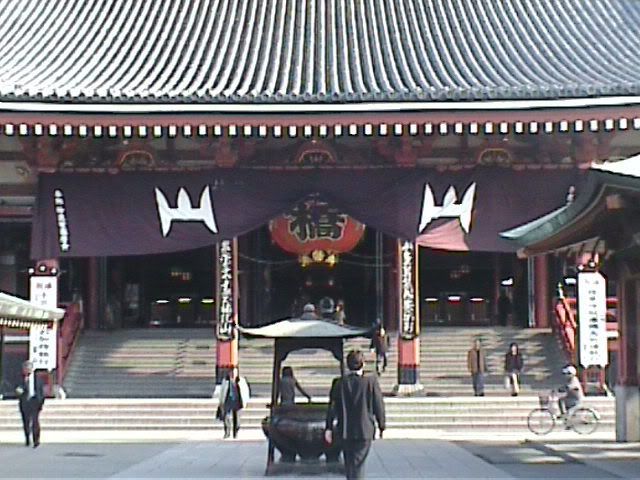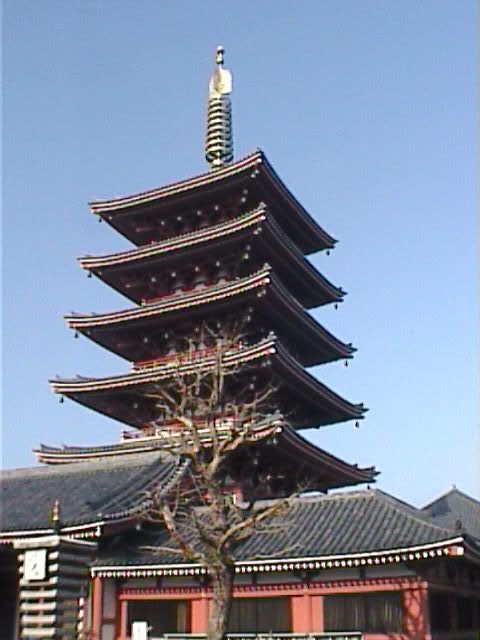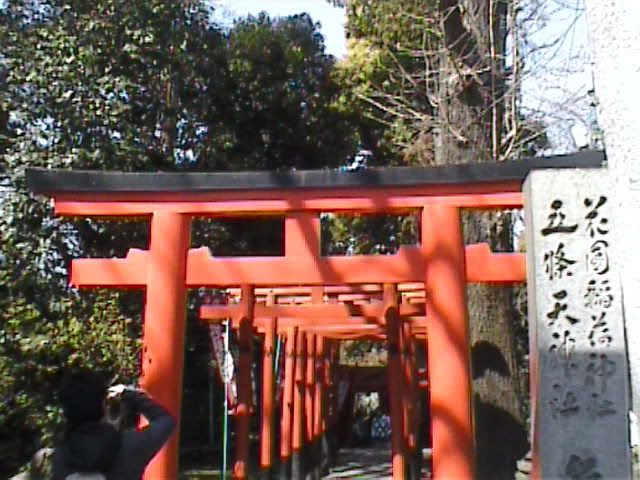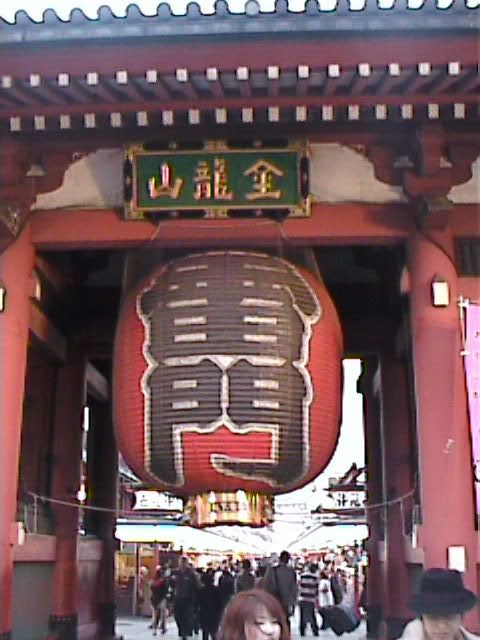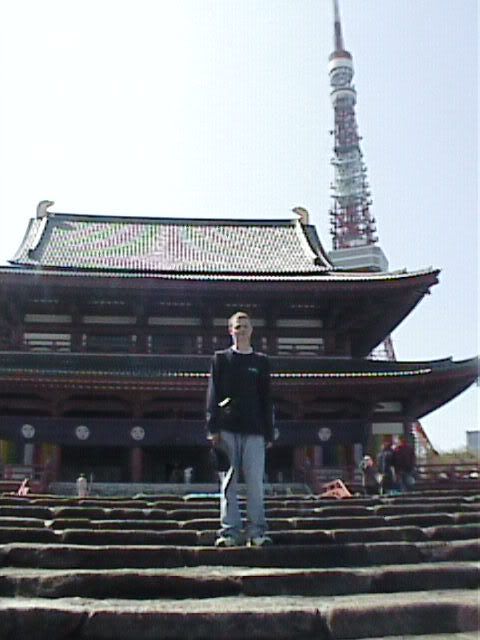 CHECK-IN
The trip to Narita seemed to take forever, which I guess wasn't all bad. After changing trains at Sakura, I finally reached the terminal at around 12.30ish and headed up to the check-in area. Initially, I thought somehow I had gotten lost as all I saw was DL, AM, AF counters and no UA, however, seeing that I was in the north part of the terminal, I headed through the mall area in Narita to the south where I finally found UA counters and waited in line to check-in. This haven taken around half an hour or so to complete, I proceeded to look for the spotting area for Terminal 1. After having trouble asking people where it was, I finally decided to take it upon myself to find the place. Doing this got me there quickly and soon enough I was spending the next two hours or so out there.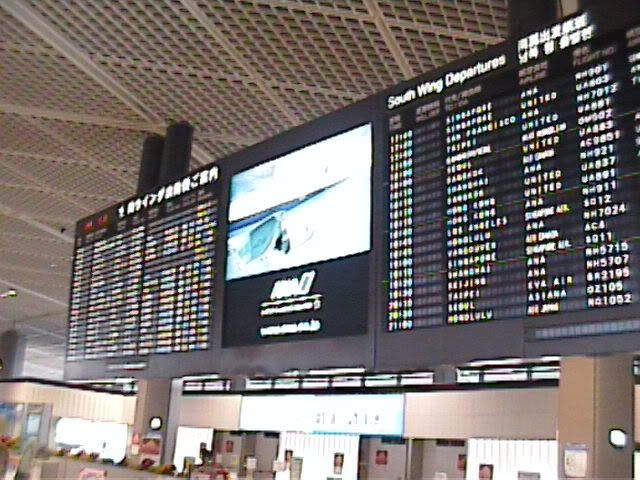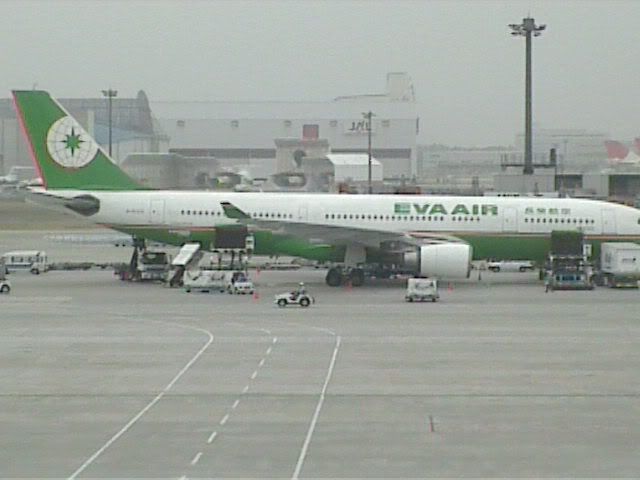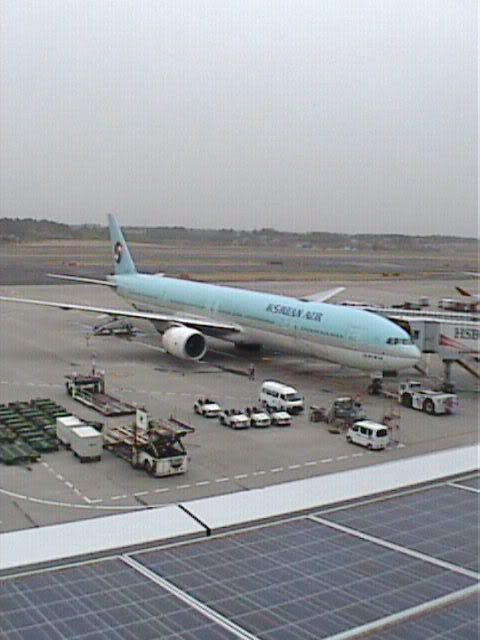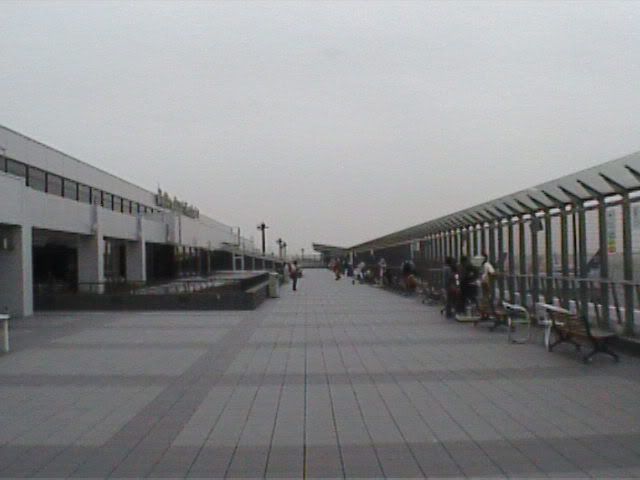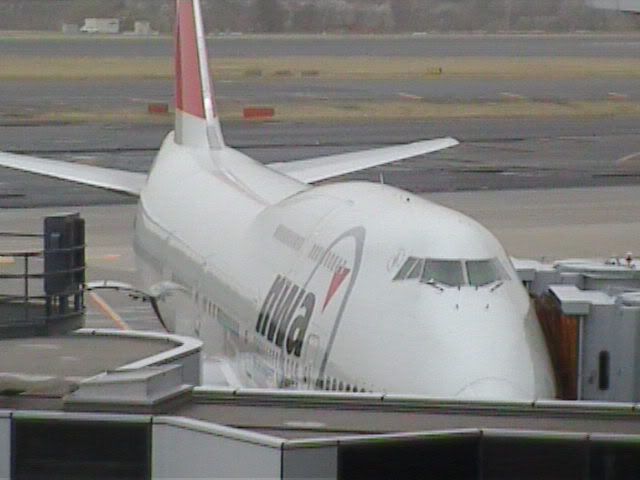 Seeing it was around 14.00, I decided I had done enough spotting and went back into the terminal where I proceed through security and passport control. This two were done pretty quickly and soon enough I was walking down to the gate area. From here I went to find where my gate was and then proceeded to walk around for the next hour or so and just viewing the different United, Northwest, and Dragonair flights in the area. It was during this time that I once again reminesced about my time in Japan and how I really didn't want to go back home.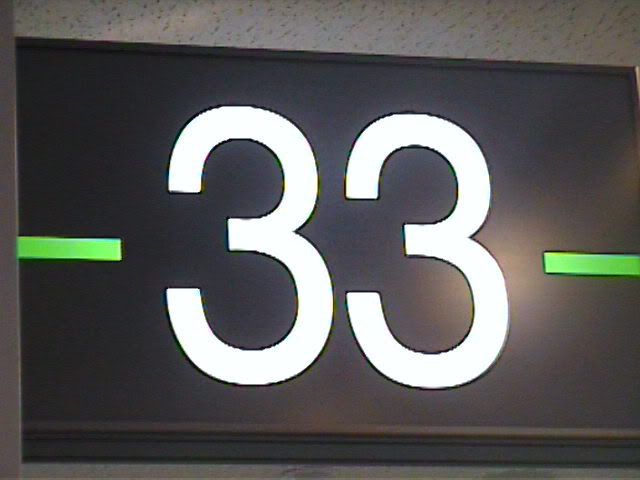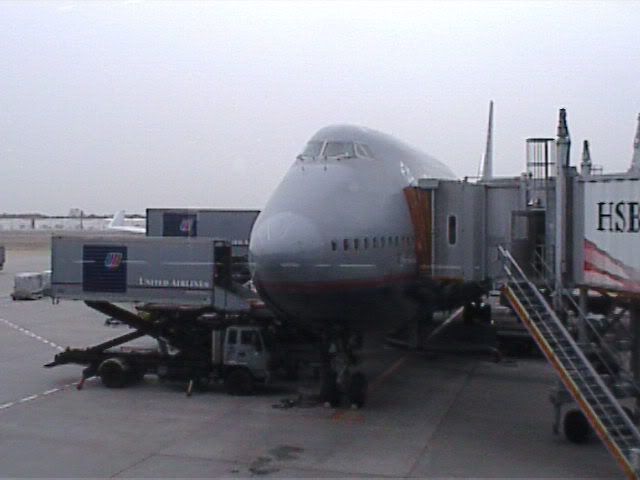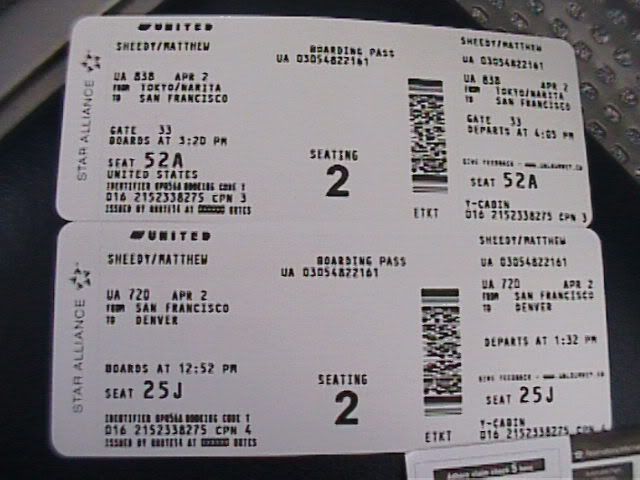 Route: Tokyo, Japan (RJAA) - San Francisco, California (KSFO)
Airline: United Airlines (UA)
Flight Number: UA0838
Seating Class: Economy
Seat: 52A
Load Factor: 100%
Aircraft: Boeing 747-400
Date: April 2, 2007
Departure Gate: 33 (Terminal 1)
Boarding: 17.20
Blocks-Off: 16.07
Scheduled Departure: 16.05 Japan Standard Time
Actual Departure: 16.22 Japan Pacific Standard Time
Scheduled Arrival: 09.10 Pacific Standard Time
Actual Arrival: 08.48 Pacific Standard Time
Flight Time: 8 Hours 26 Minutes
Average Speed: 499 Knots
Average Altitude: 37,000 Feet
Arriving Gate: G94
Tail Number: unknown
BOARDING
Anyway, with about half an hour until boarding, I started to head back to my gate where I just tried to relax and take in my last breaths of Japan. Around twenty minutes or so later boarding started with first class and start alliance elites boarding first and then my group of section 2 then proceeding to board.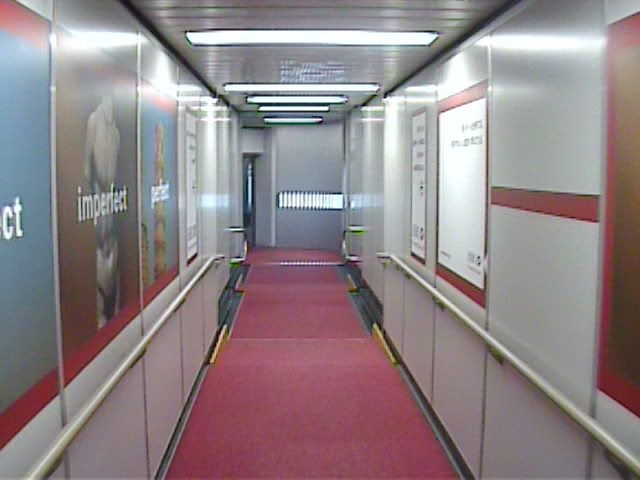 THE FLIGHT
Once at my seat I was able to relax and just waited the next half hour or so until everyone finished boarding and was ready to go. As we pulled away from the gate, safety instructions started with the usual performance and information. After this we started to head towards the runway and as we did, I had the oppurtunity to take some last shots of Narita.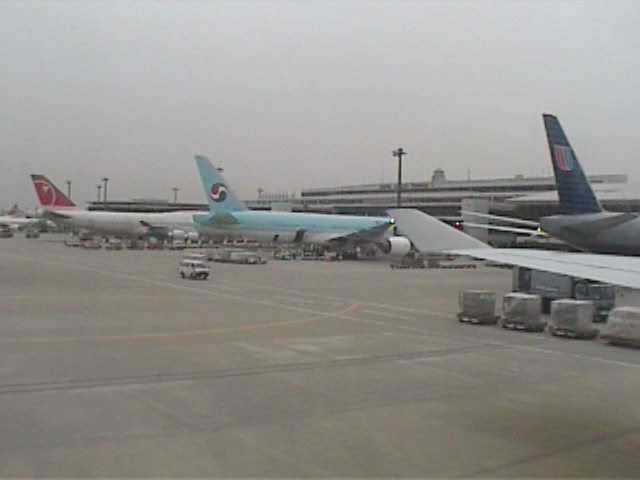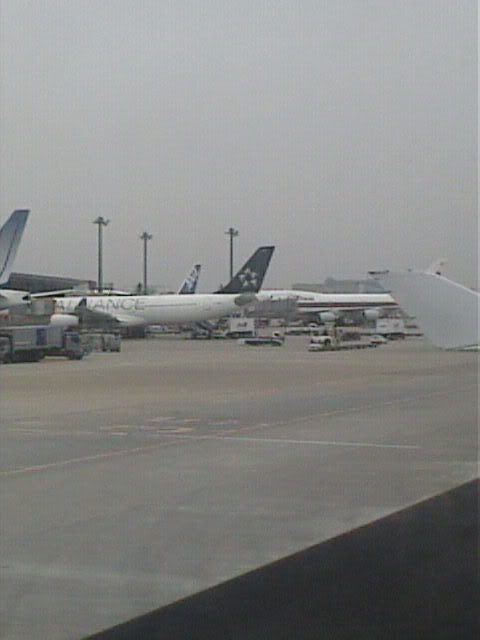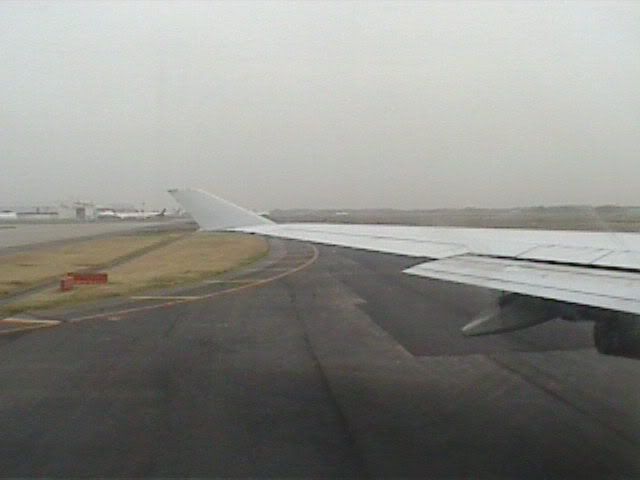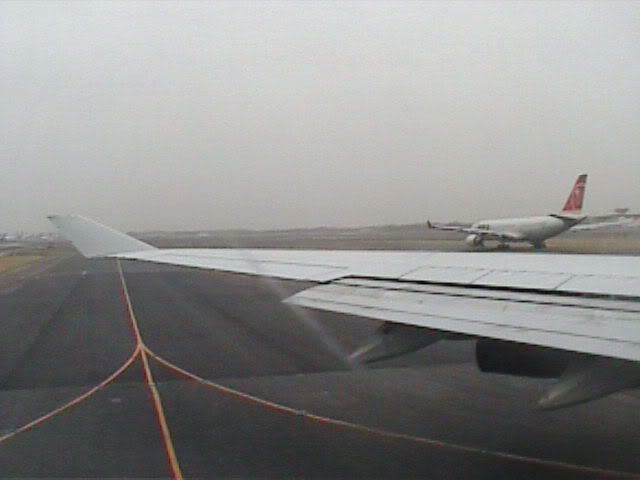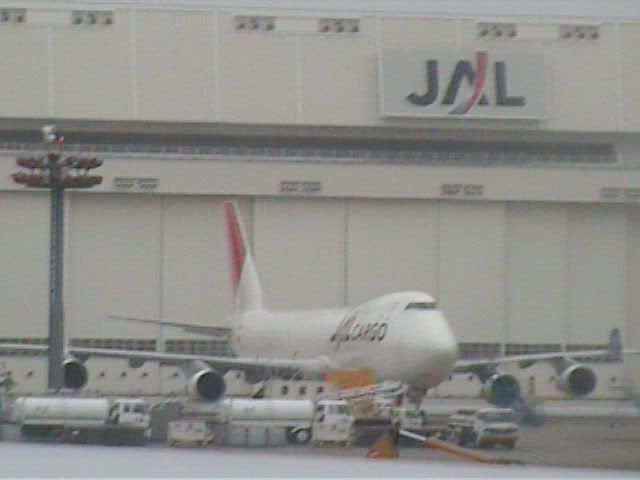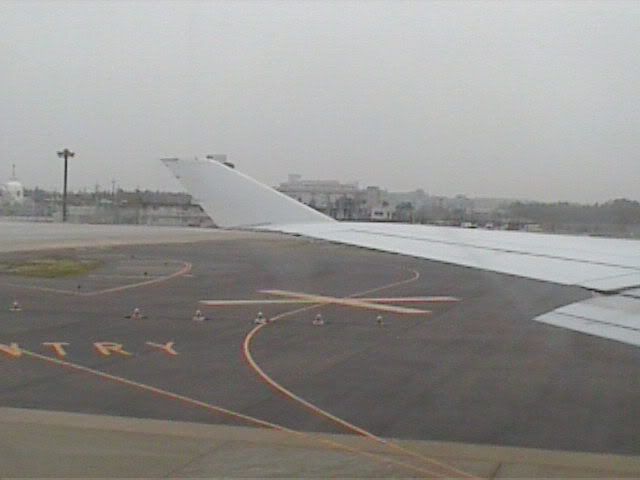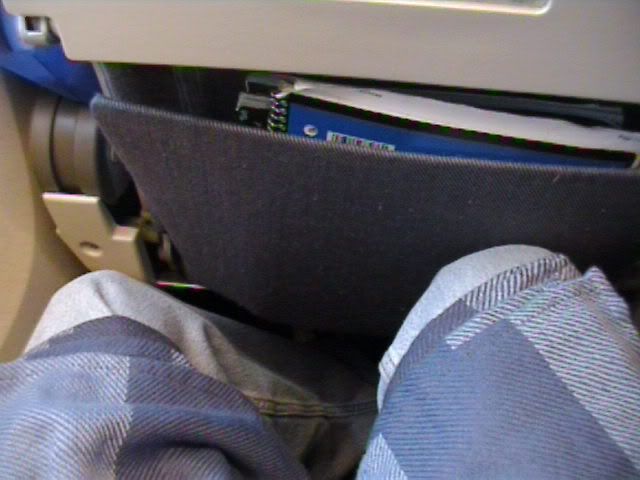 However, just before take off, we were held up as NW flight #2 came roaring over us and landing in Narita. Once the 744 was off the runway, we were cleared by the tower for take off. Soon enough we were on the pavement and hurdling towards liftoff. As we lifted up I took in my last glimpses of Japan and said another goodbye. Within a few minutes we turned away from Japan and started to head out over the Pacific.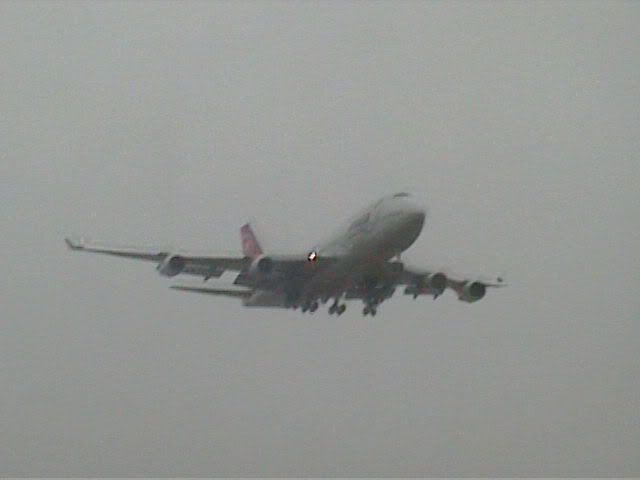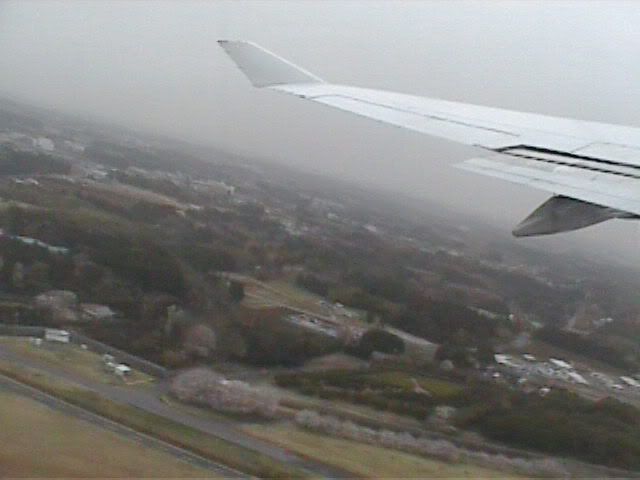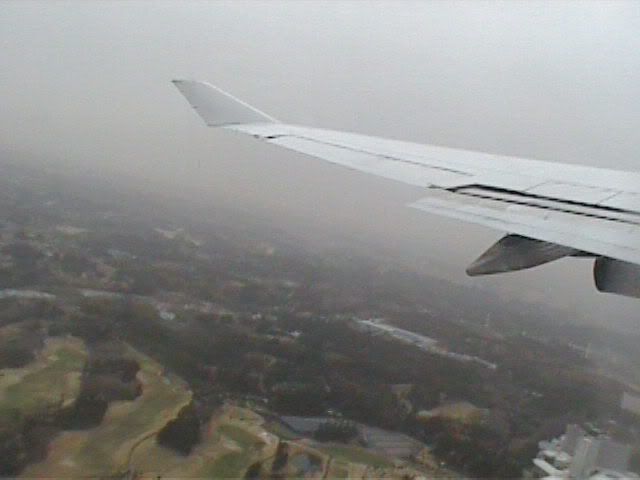 Service on the flight started soon after as drinks came through. Soon after the entertainment part of the movie started with "Night at the Museum" being shown first followed by "Stranger Than Fiction." Seeing this I was a little disappointed as I had hoped to watch "The Good German" but I got over it and started to focus on reading the rest of my book. Occasionally I would stop just to look out, but couldn't see much as this was a red-eye flight and all you could see where the plane's lights flashing. Anyway, as on the first flight I refused any type of meal service and just ate whatever sacks I had bought in Japan before my departure. I went through this for the next four hours until new programming started to show on the screen. This time it was something with NBC that showed a hilariious skit about Tom Cruise and his wife going through the birth of their child. Following this was a short story on luxury hotels, an episode of NCIS, and finally a good episode of "Everybody Loves Raymond."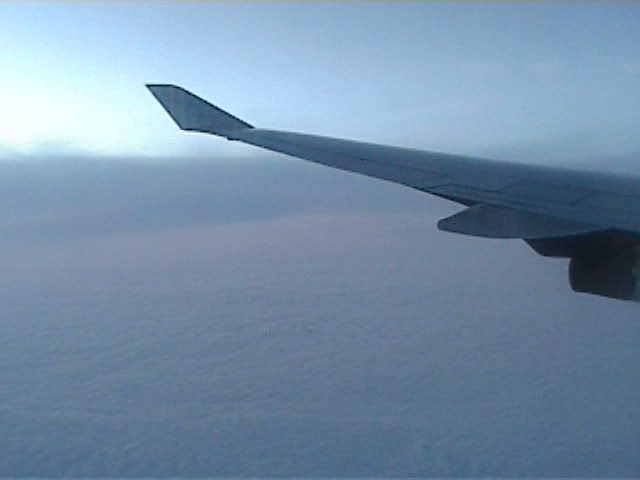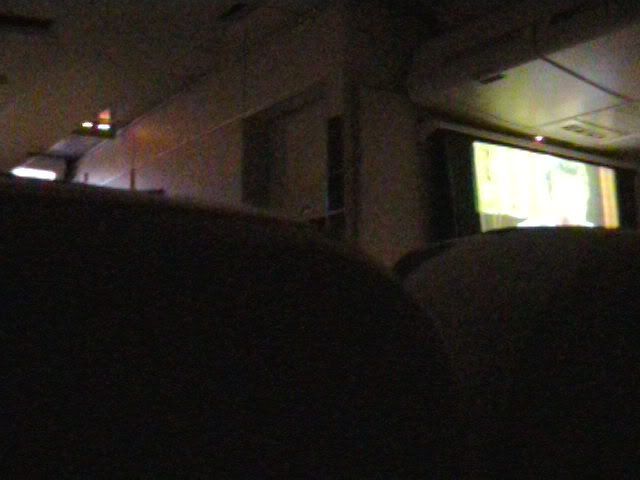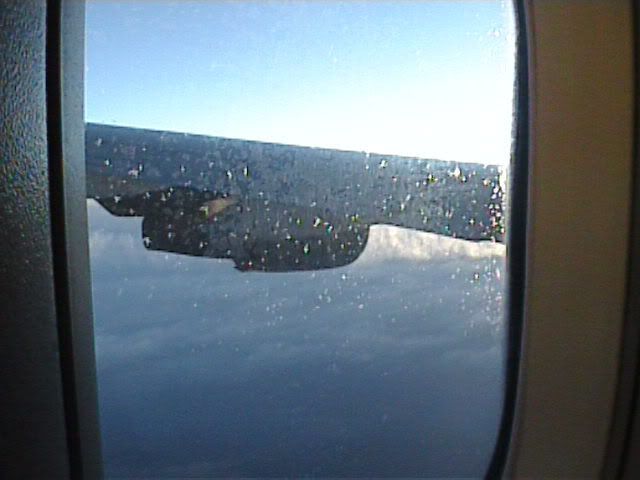 ARRIVAL
As the entertainment part of the flight ended, the sun over the pacific was viewable and we were about an hour away from San Francisco. During this time I tried to catch a small nap before landing, but since I wasn't able to I just listened to Channel 9 and watched as we moved across the ocean. Soon enough though the coastline of the US started to come into view and we were gradually asked to decend into the San Francisco airspace.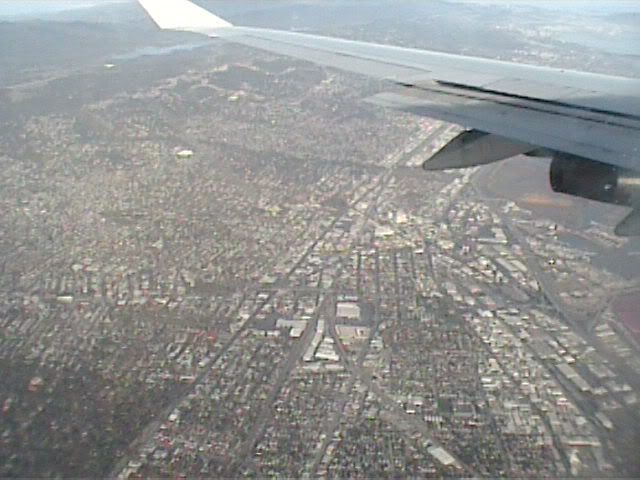 For around twenty minutes or so we circled around SFO with different twist and turns. As this was going on, I was luckily about to get a good view of the mountains and bay surrounding the city, especially with the sun just coming up. Soon enough though we were finally lining up for landing. As we did, the realization of my trip being over was with me. The landing into SFO was quick and with little turbelance as the thrust of the 744 came over once we touched the ground. Once coming to a stop, we taxied off the runway and within ten minutes were at the gate. Waiting until everyone else was off, I myself then exited the airplane and followed the huge crowd down to passport control and customs.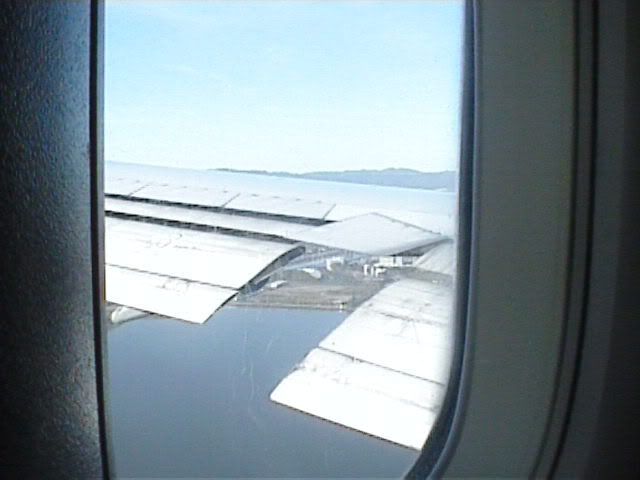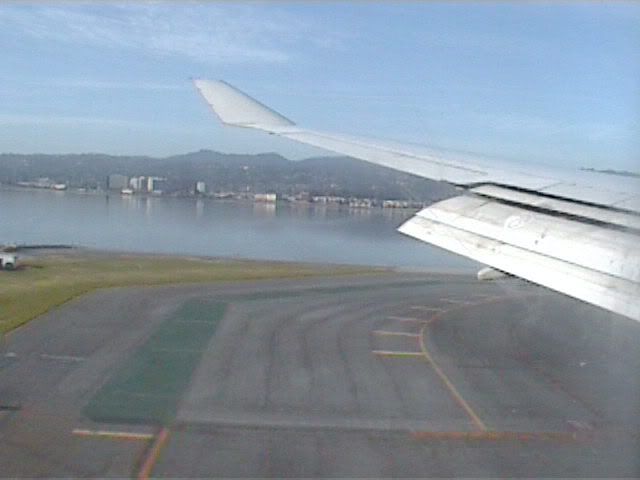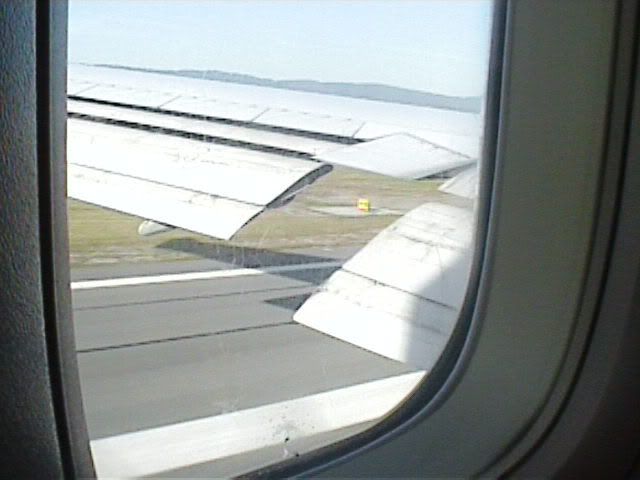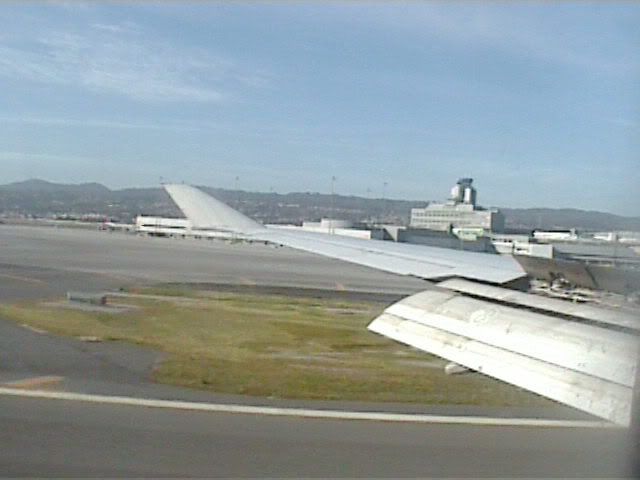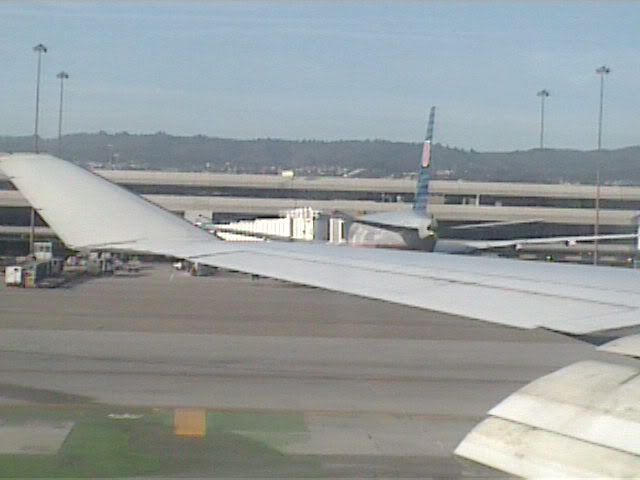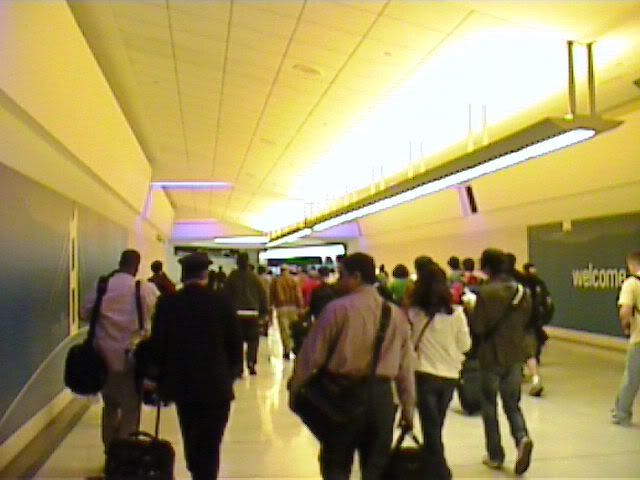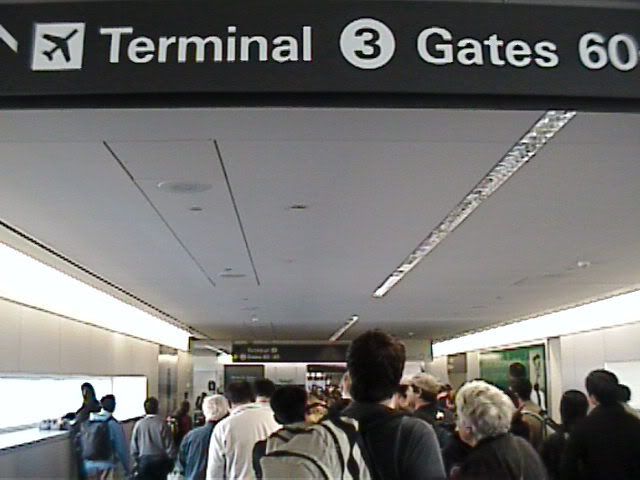 Once finding the right carosel (as I had mistaking stood at United's Osaka flight carosel for a few minutes) I was able to grab my suitcase and head over to customs. The line at customs was a bit long as you had flights from Osaka and Mexican resorts coming in. However, within twenty minutes or so I was through the chaos and after leaving my bag with UA reps for my later Denver flight, I headed over to security. As I said because of the long line from previous flights, there was a huge delay at United's domestic terminal security. This was due to some smart asses not being able to follow the agent's directions clearly and because of it there was just one large blob trying to get through at once. Fortunately, being used to this scenario I was able to push my way through in a short manner of time and soon enough I was in the UA domestic terminal looking to see which gate my flight back to Denver was. Seeing that I had around three to four hours until my flight, I just decided to walk around the UA and AA terminals taking shots here and there and sitting in the AA terminal watching international and domestic arrivals come in. About an hour or two until I was scheduled to depart, I got call from my parents back home. They had just arrived back from their trip to Tampa and were asking me how my flight was and how I was feeling. Anyway, as the time passed and it got to around half an hour until my flight departed, I headed back over to the UA terminal and found my gate once again.
Well this concludes part 3 of this journey. Please tune in once again for the last part of this trip as I return to Denver and Colorado. In a few days this will posted as well as the complete set of pictures I took while in Japan. Thanks for the replies and comments.