Well I had the chance to go on board Royal Caribbean's ''Jewel Of the Seas'' when it made a stop into Cobh (Cork) on its British Isles cruise. I decided to try Ryanair purely for two reasons. The fare was Euro 30 all in return and was alot cheaper than Aer Arann. Also I was worried about delays that often occur with RE's prop flights and I couldn't afford major delays or cancellations.
So I took the airport express coach ''Air Coach'' from Newry Co.Down in Northern Ireland to Dublin Airport. Journey time took just over one hour and is an excellent service which runs every hour. There have been major upgrades in the roads/motorways along Ireland's economic corridor and demand for faster and better links between Ireland's East coast cities of Dublin and Belfast has changed the whole area and brought major prosperity especially to the once poor border areas.
I had done online check in for both outward and return flights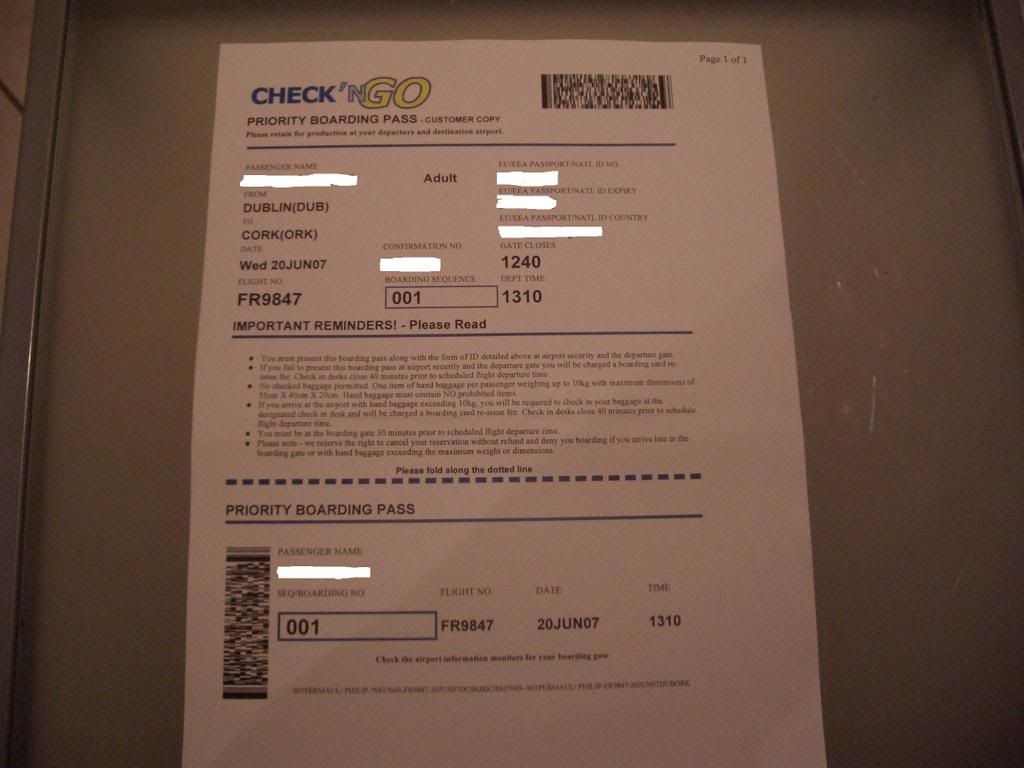 Leaving the City of Newry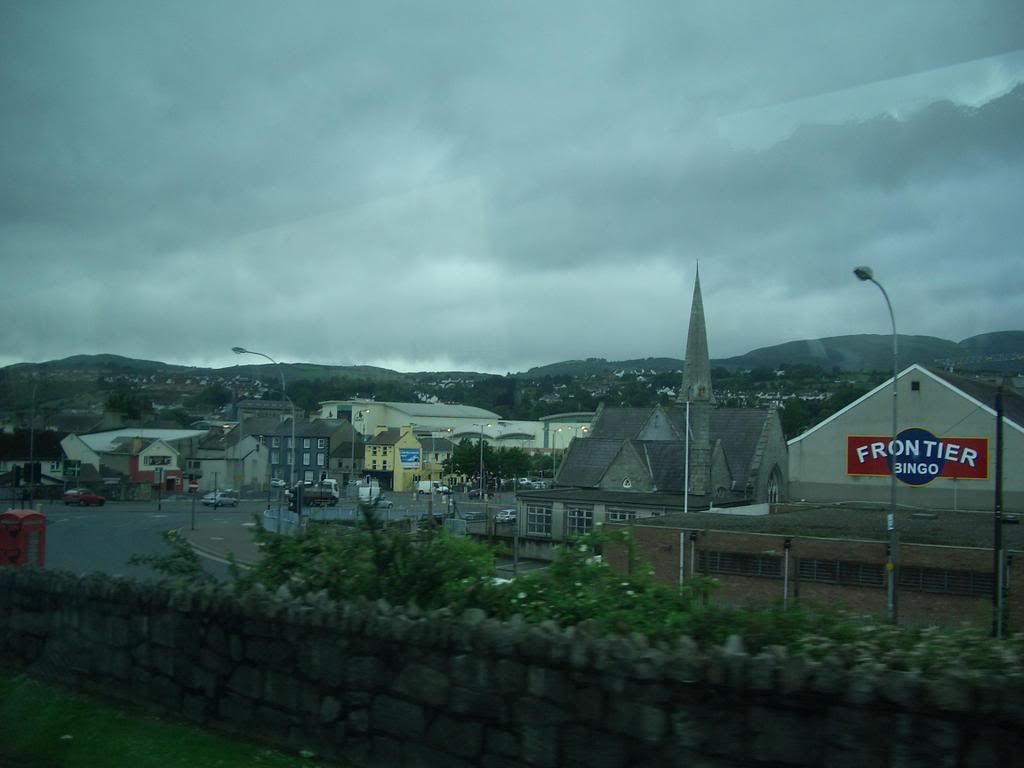 Inside the ''Air Coach''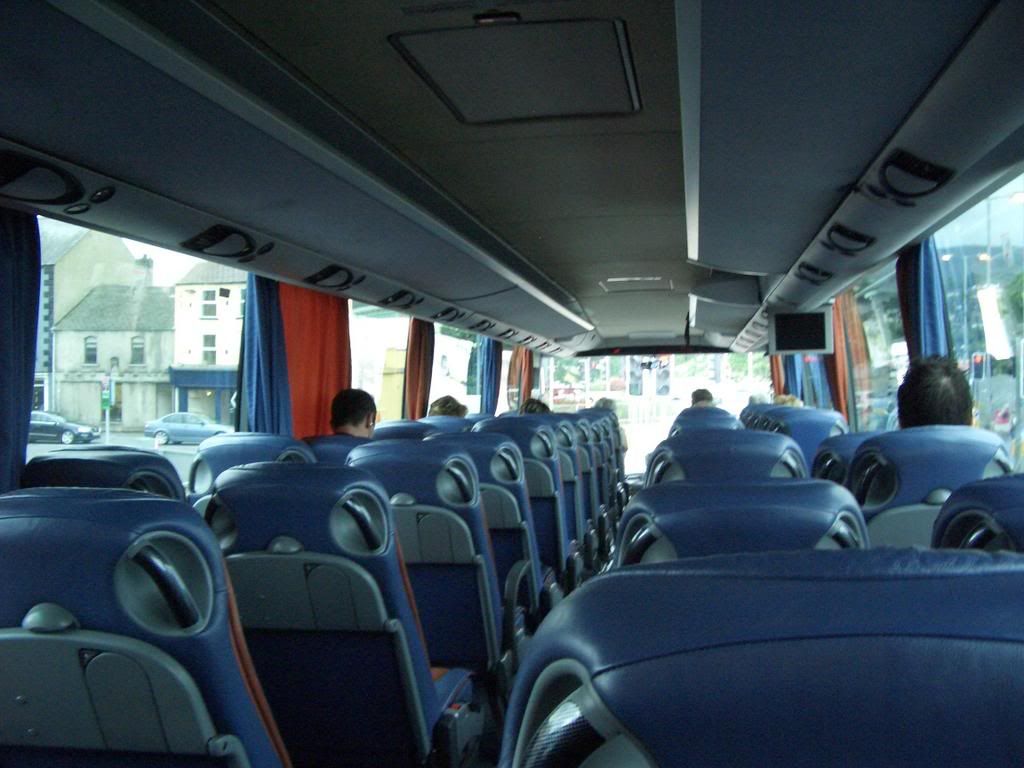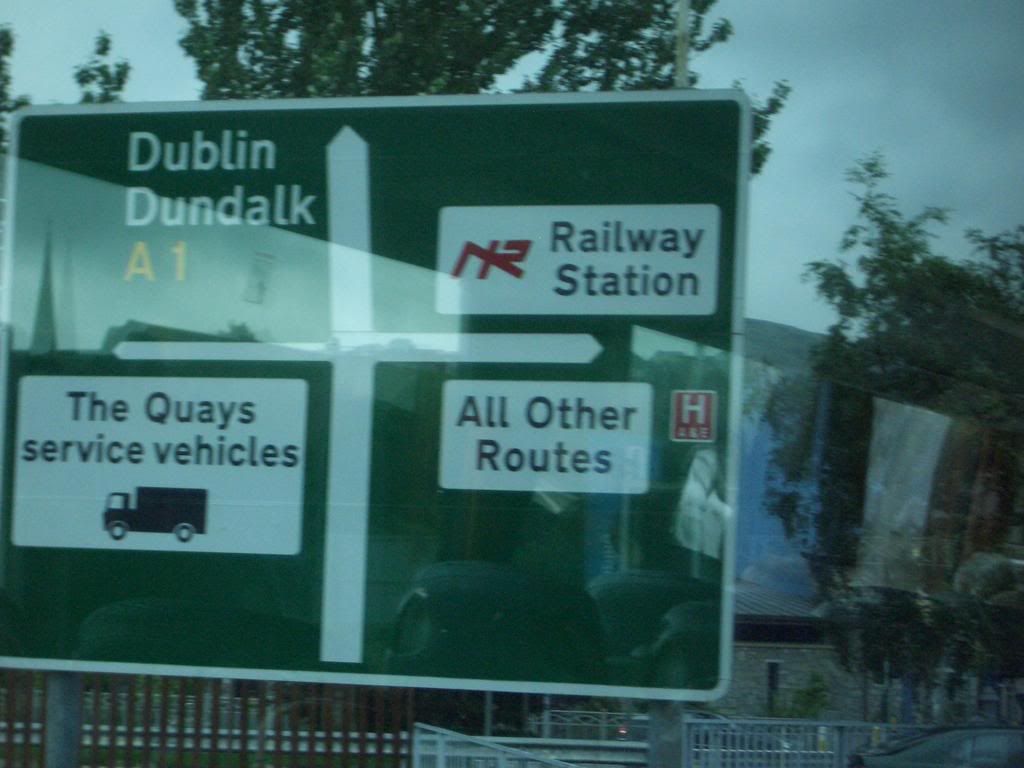 The Quays Newry
Final stage of the road upgrade on the Belfast to Dublin motorway/Dual Carriageway
Some ''un official'' IRA commemoration art work!!!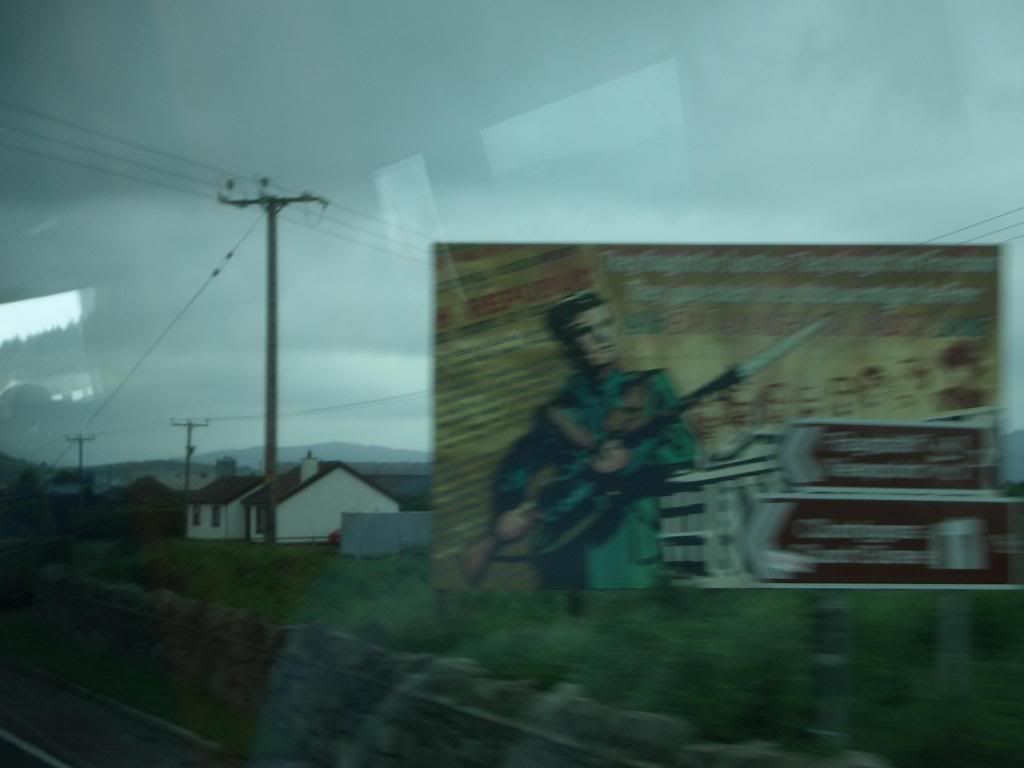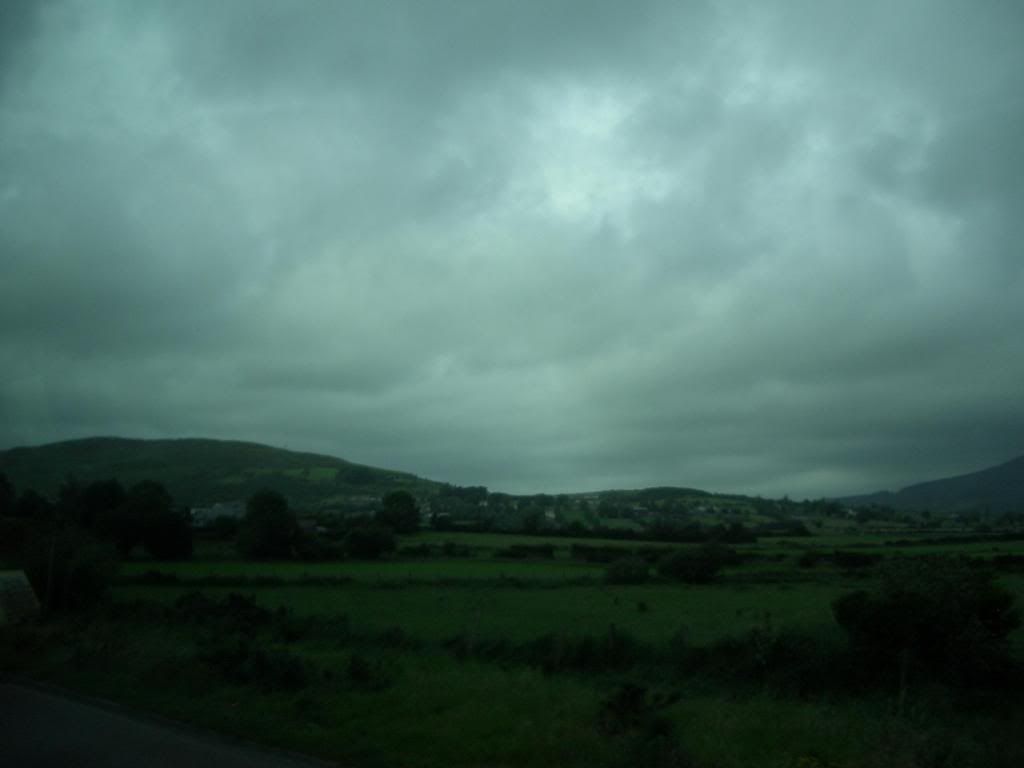 After an hour we arrived at Dublin Airport.
Aer Arann's new advertising with new livery.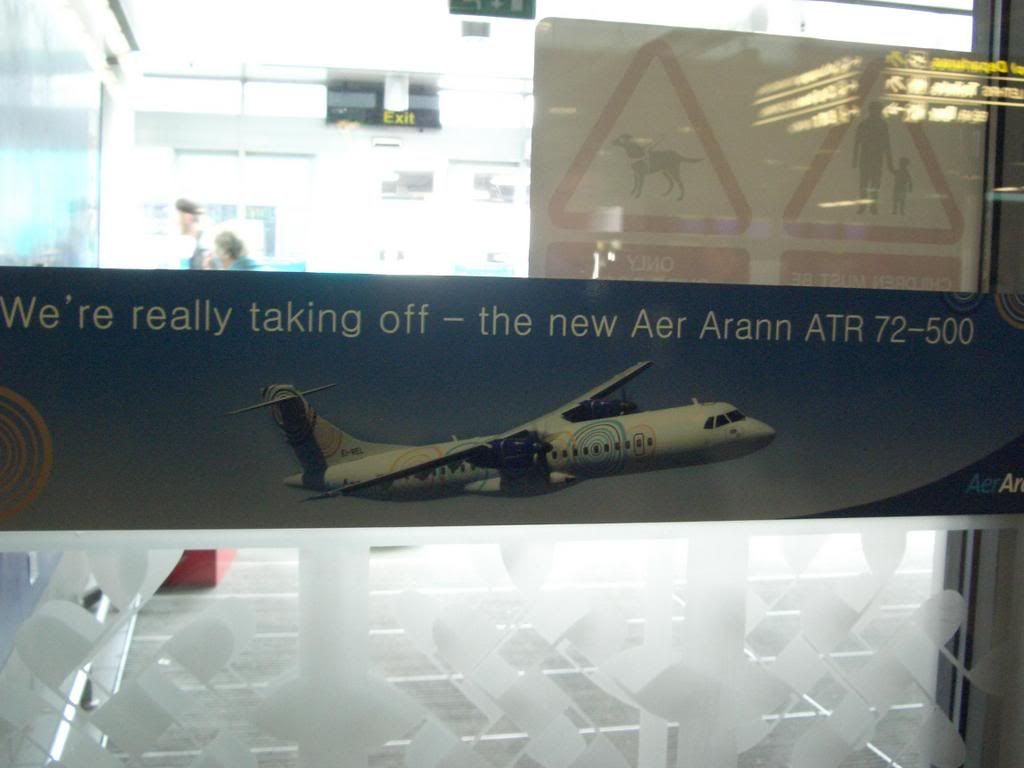 I was quite early so I decided to go and see Area 14 and see how you get to security using this area.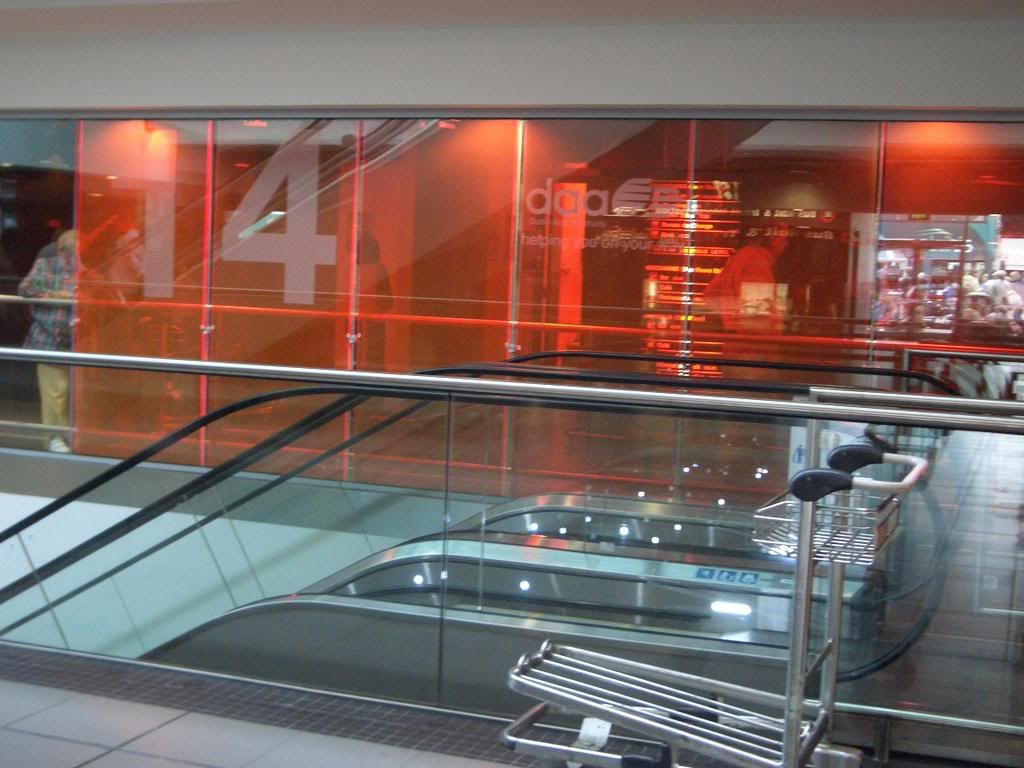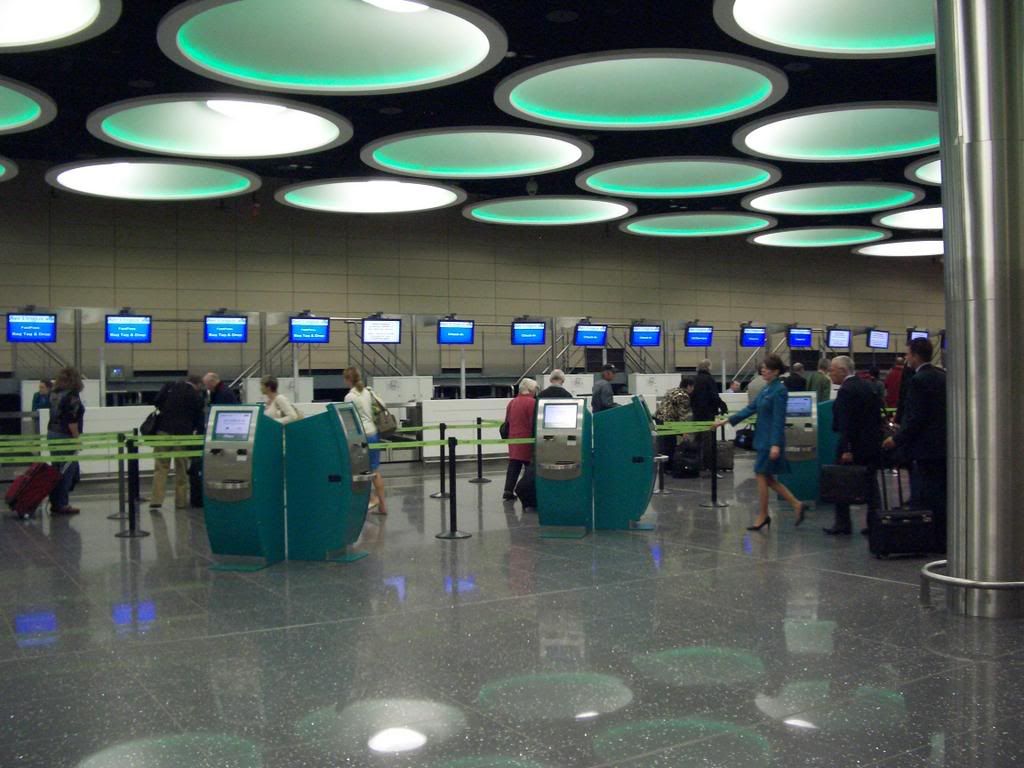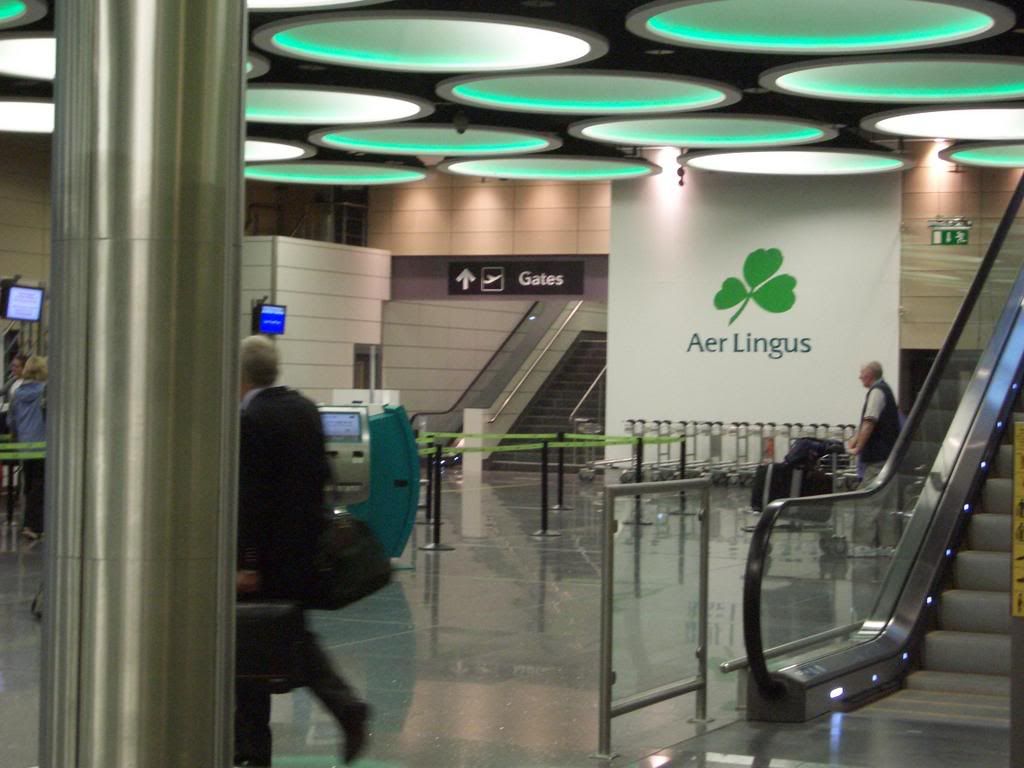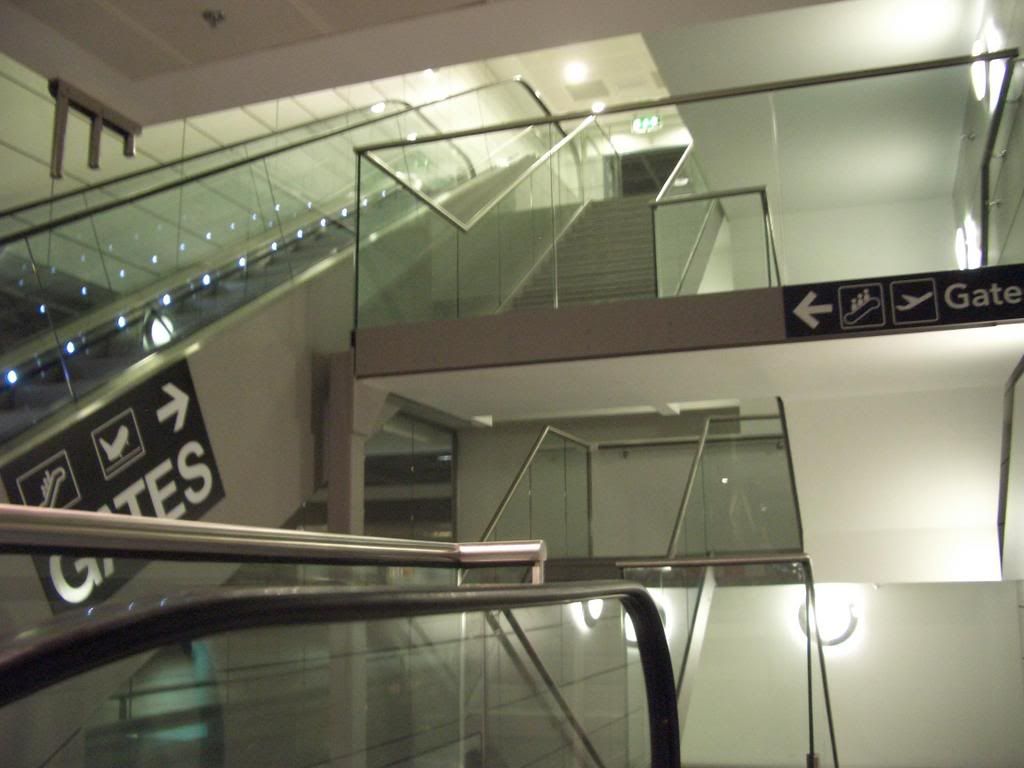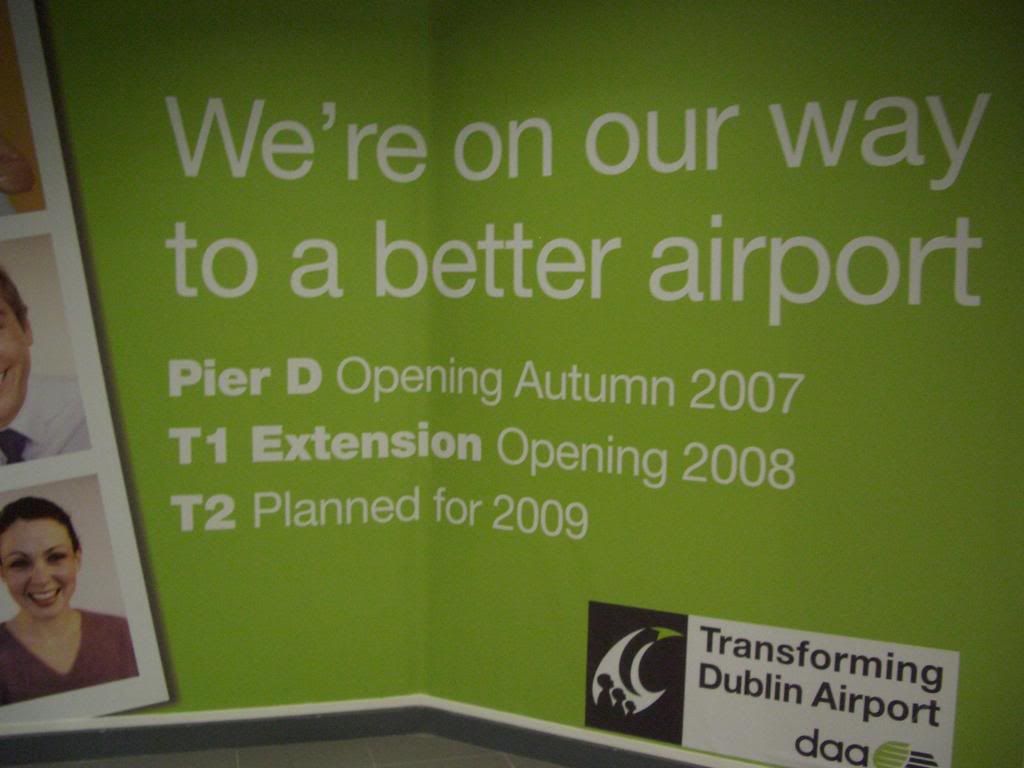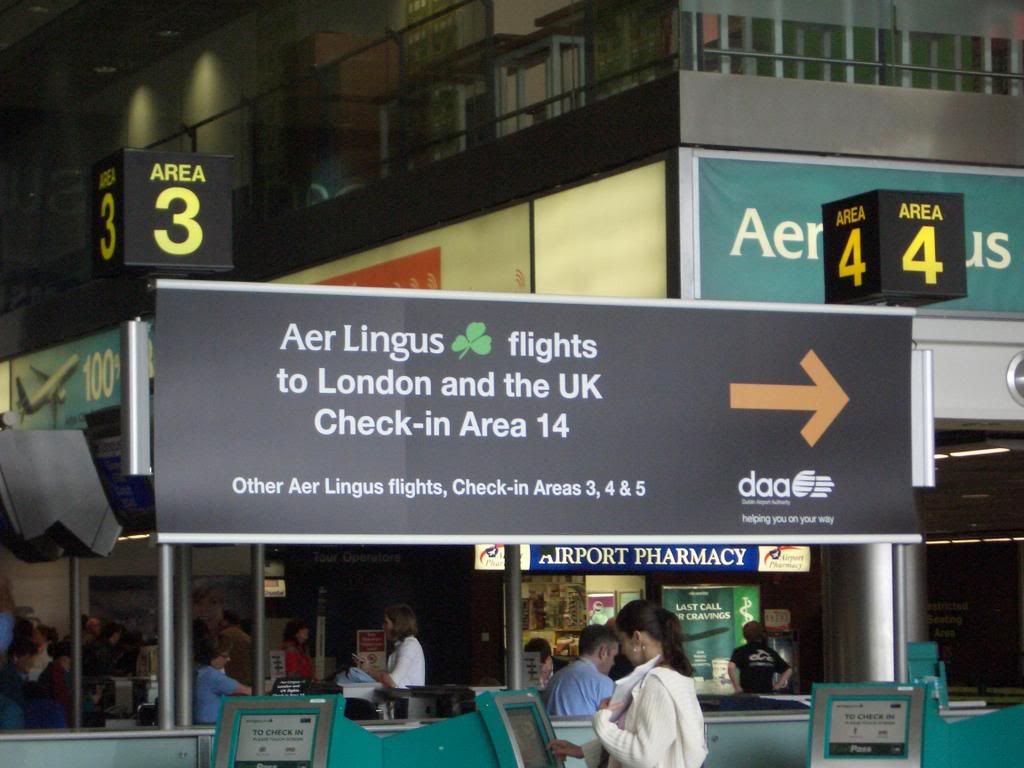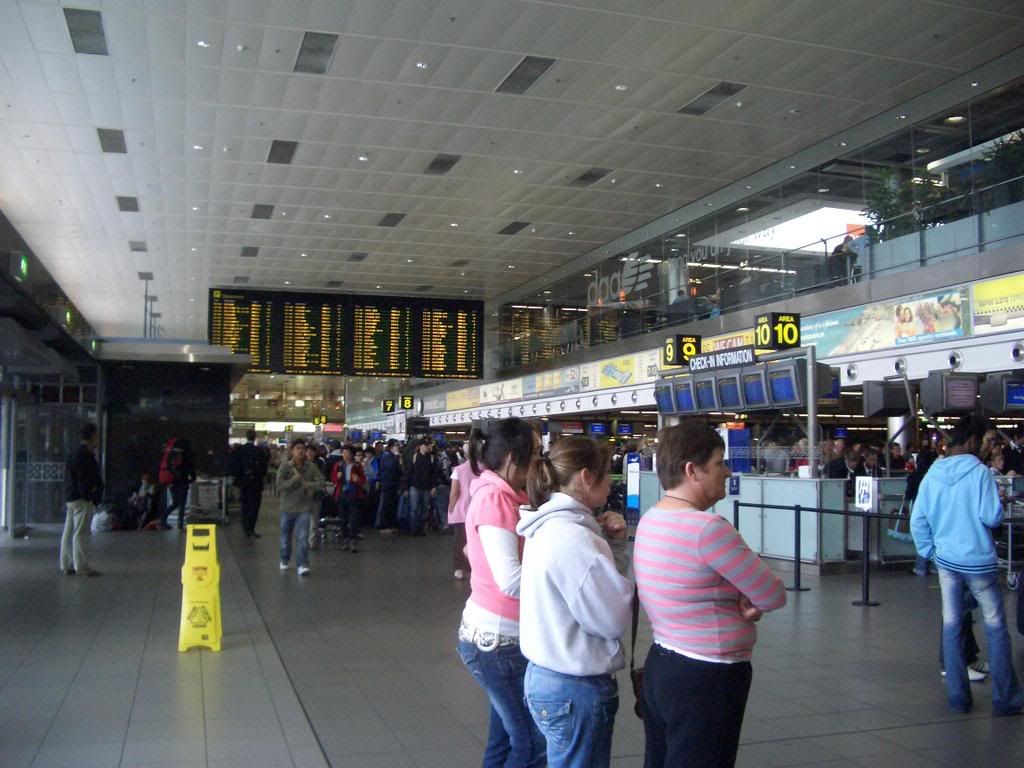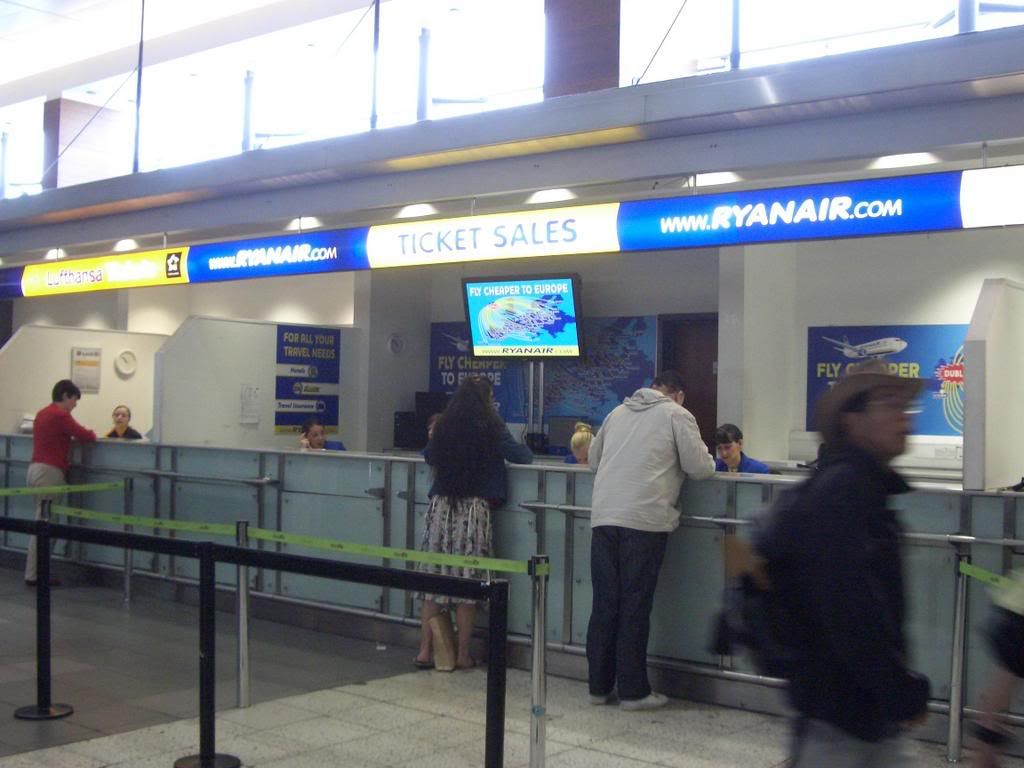 I decided to go through security and look at the ground movements on the air field.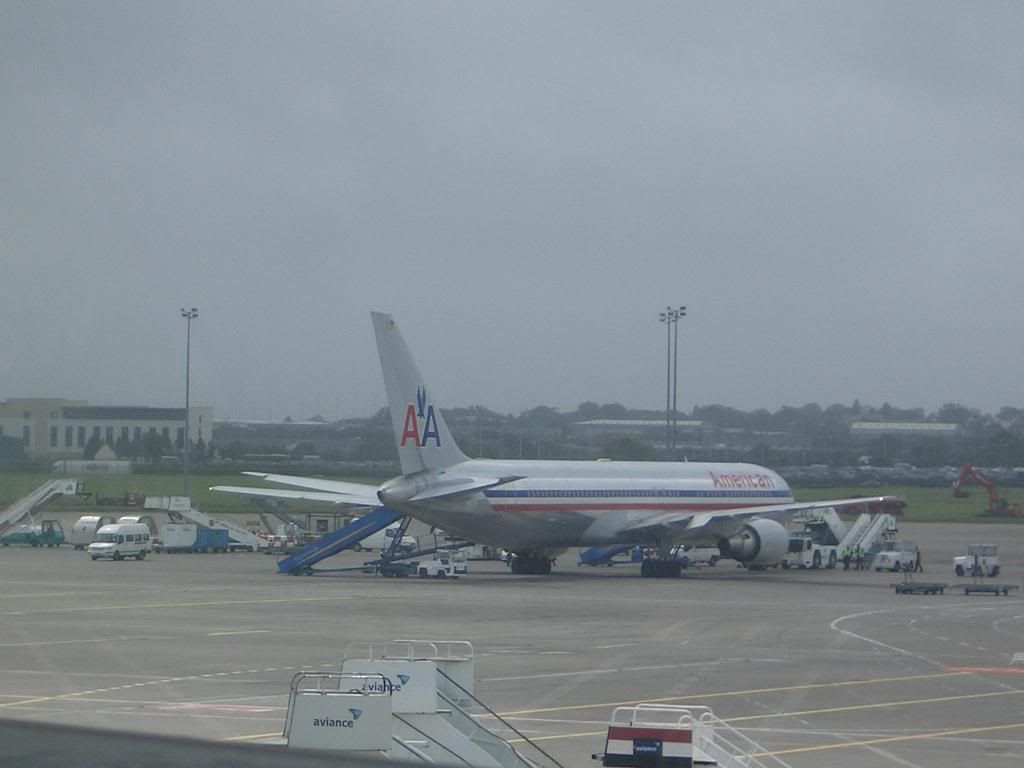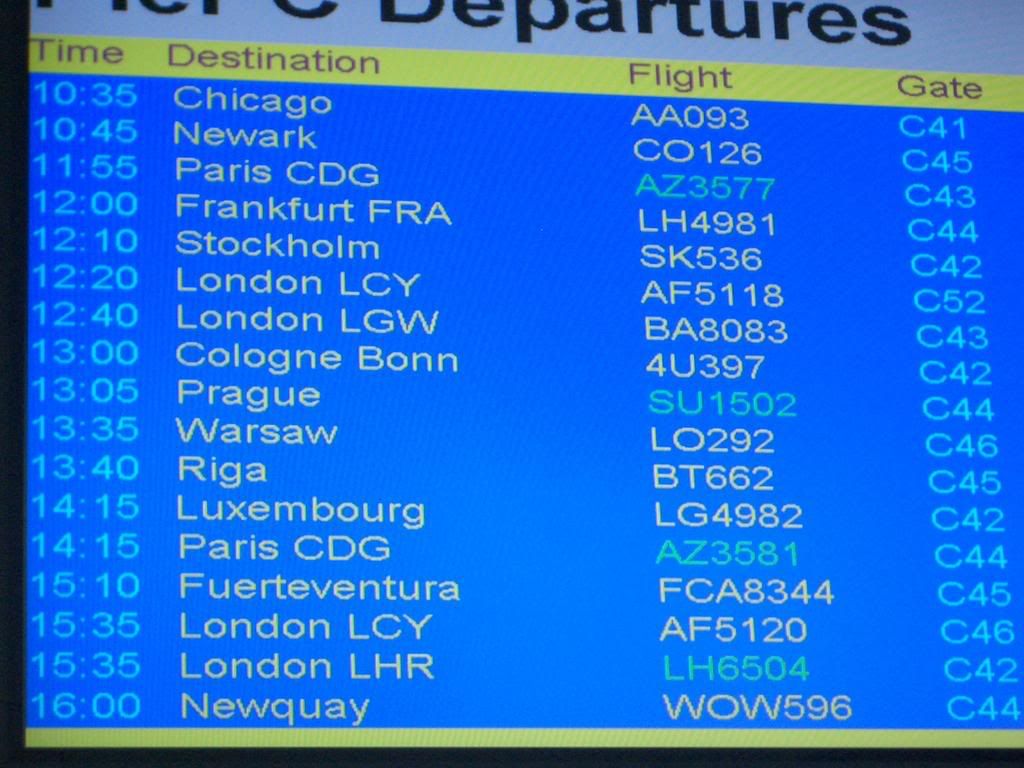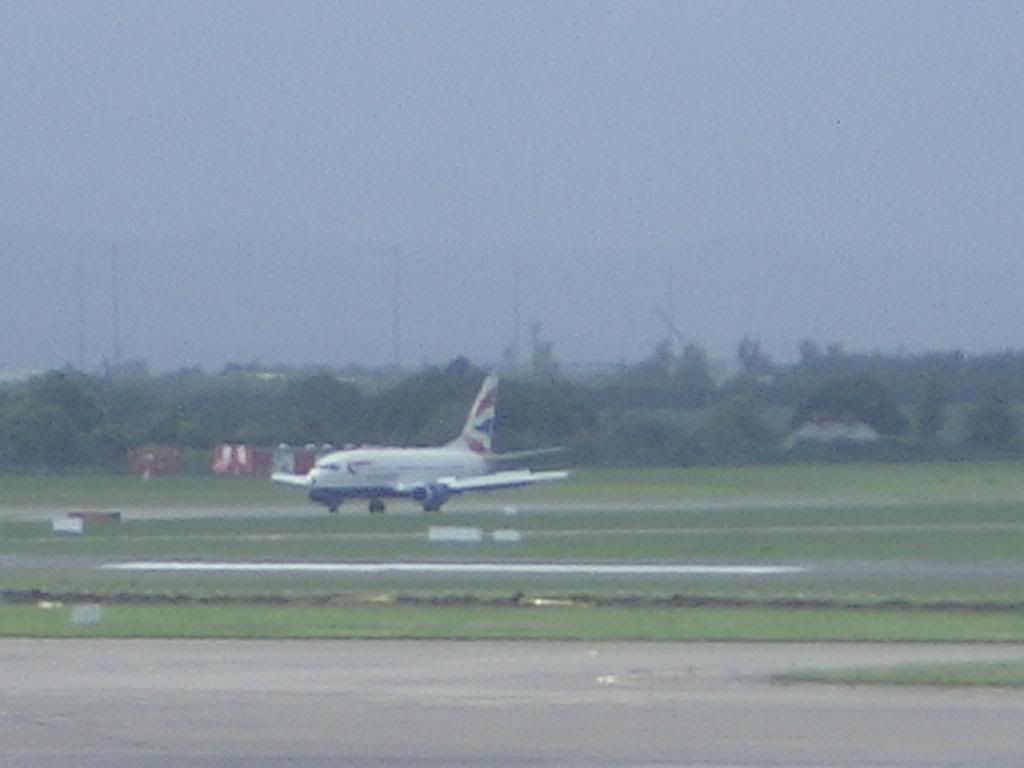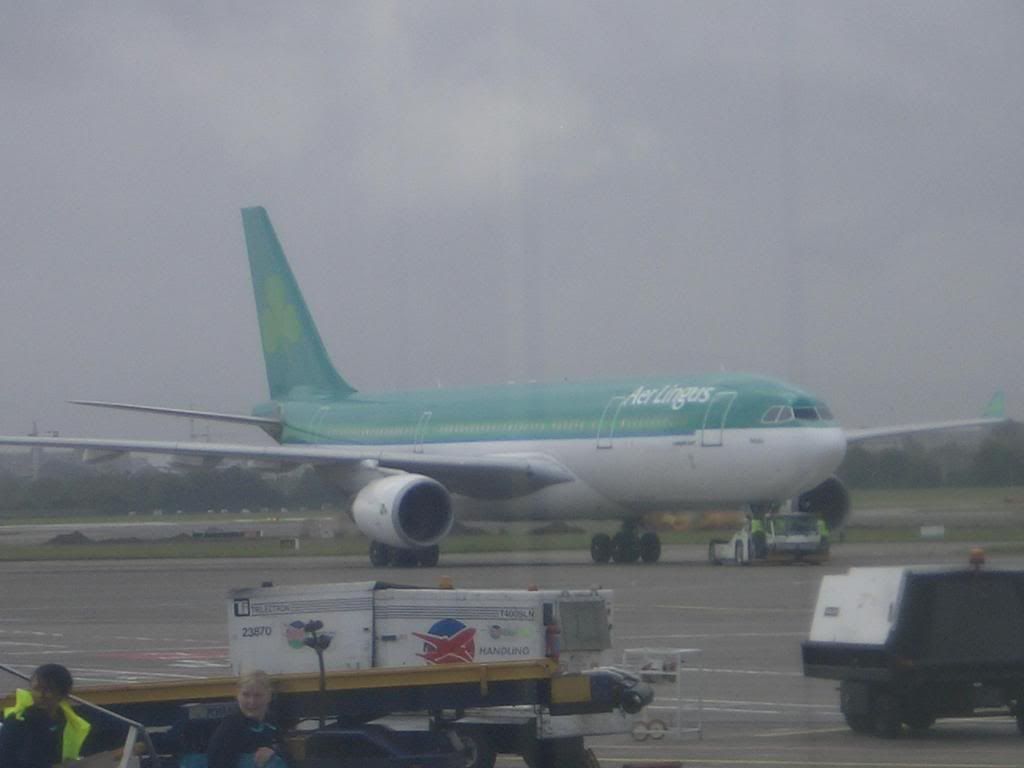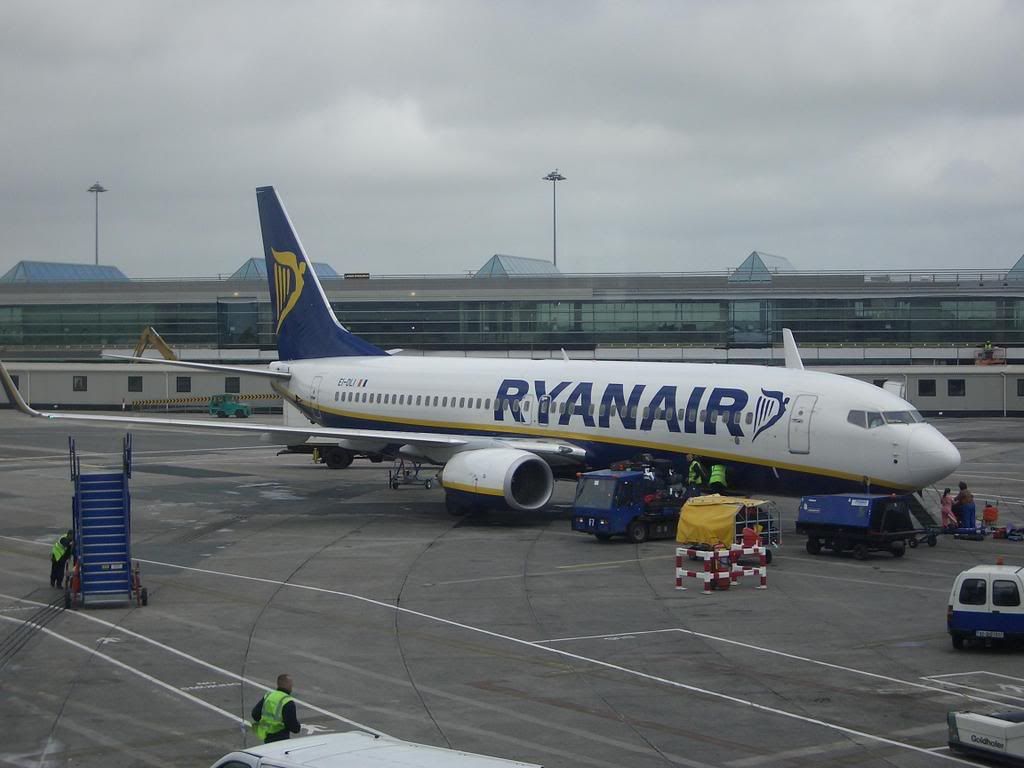 A yet to be connected Pier D.
Some stranded Ryanair passengers maybe ???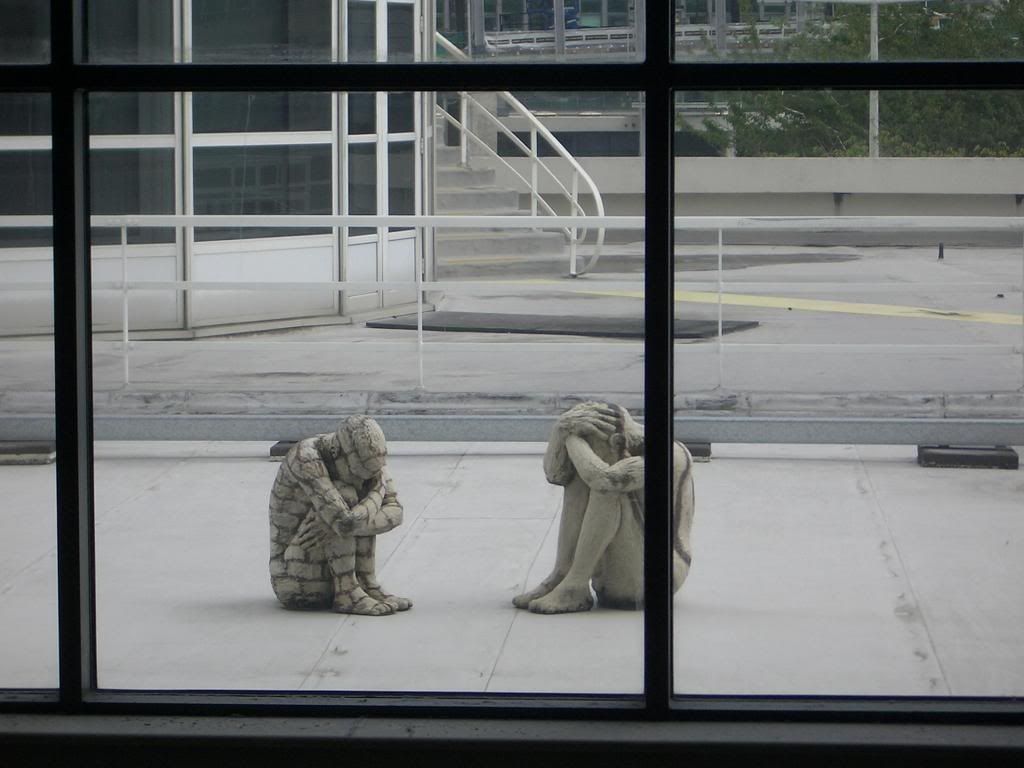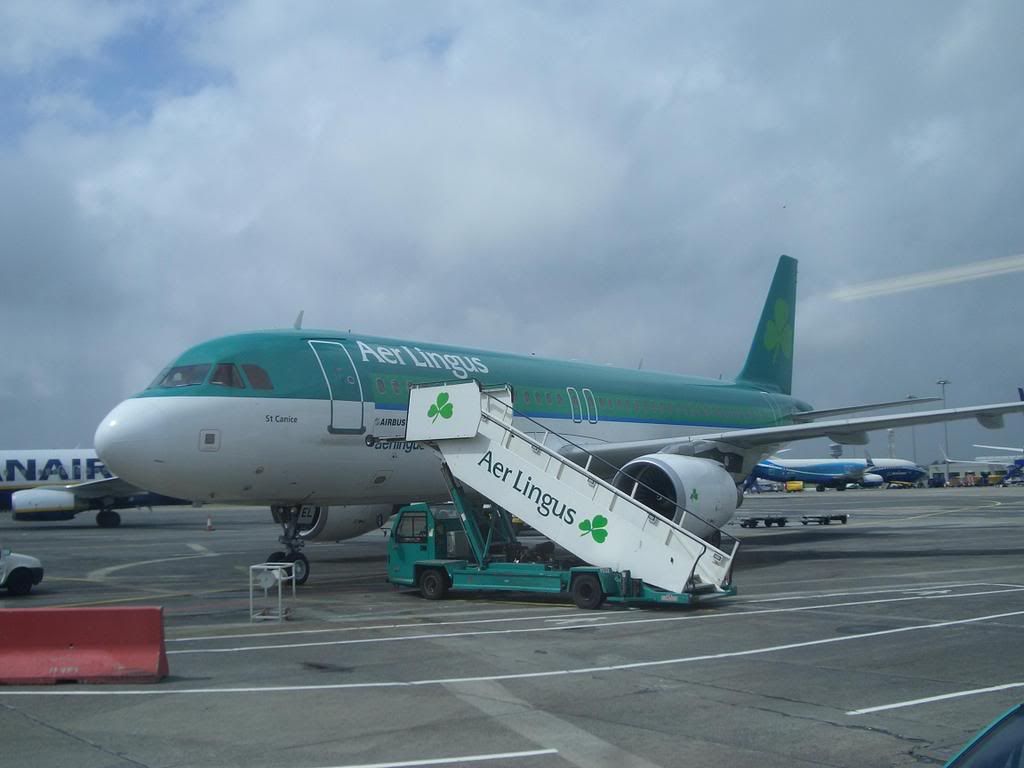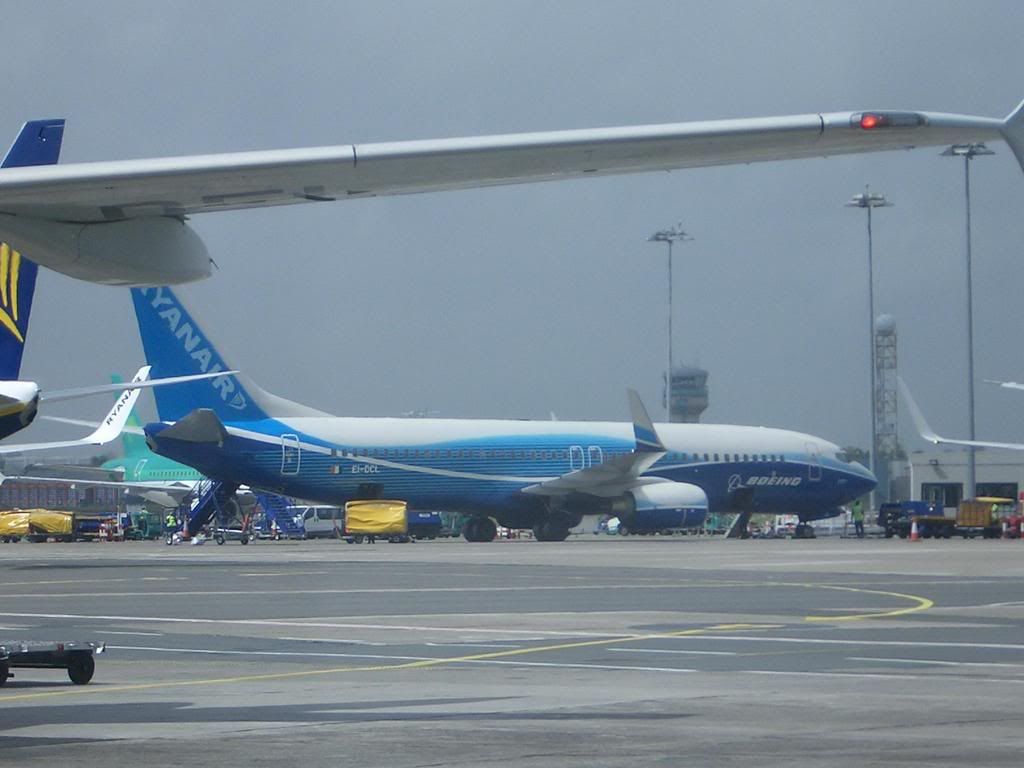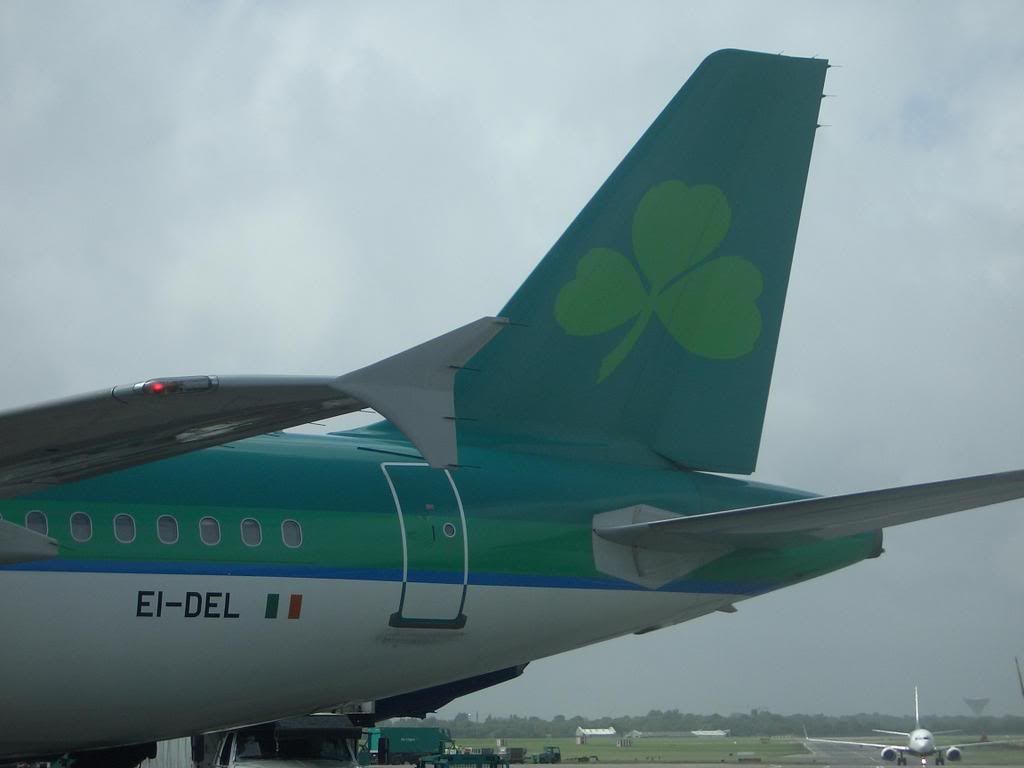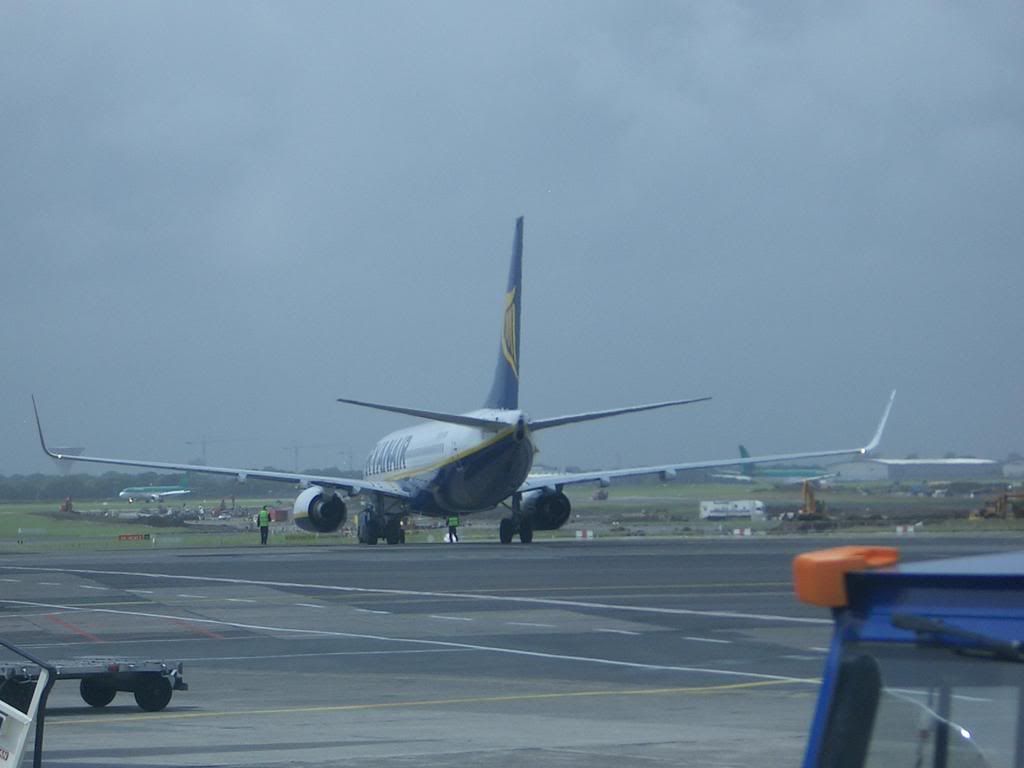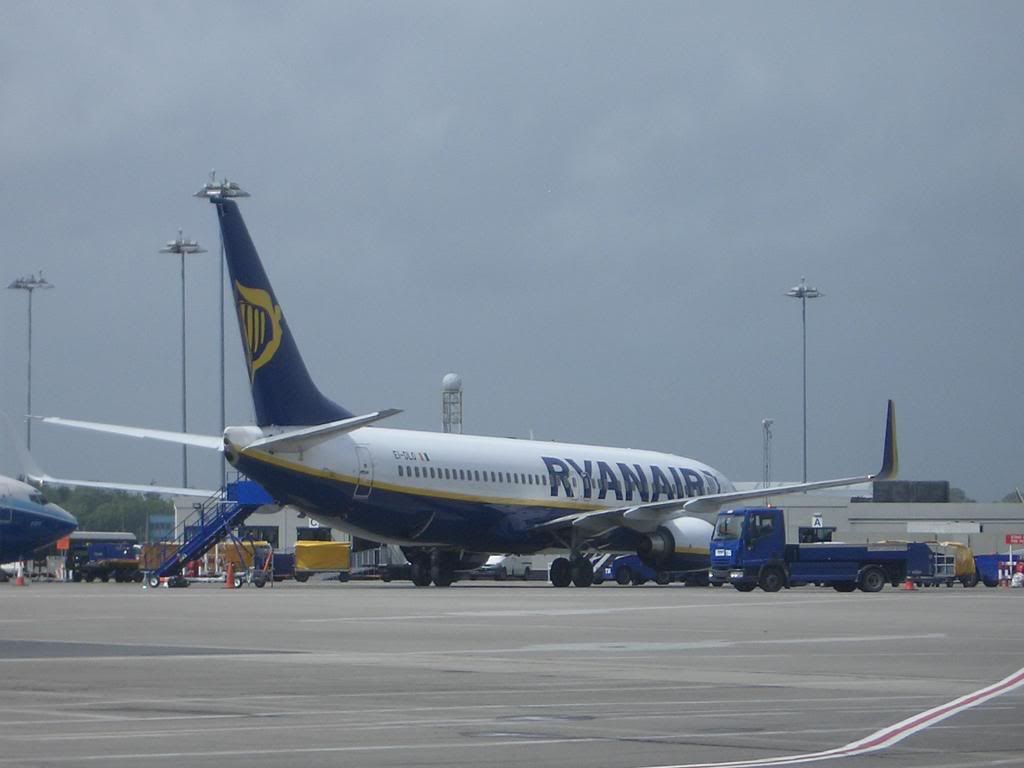 Time to walk the never ending corridor to gate A66 !!!! Thank god this is just temporary!!!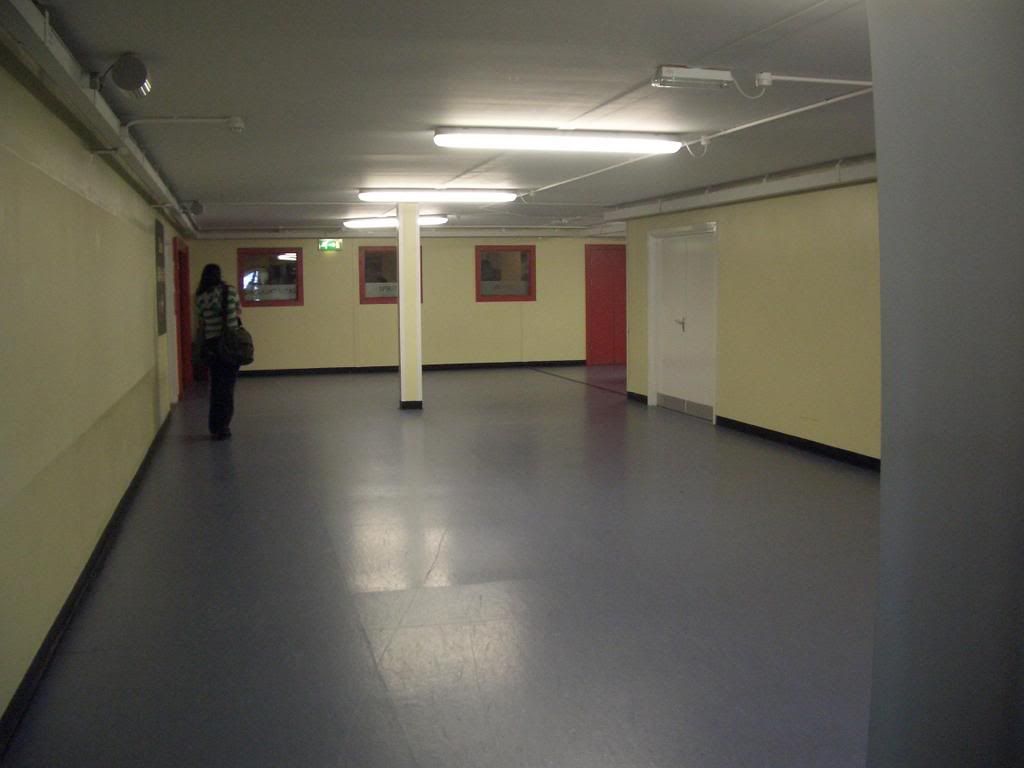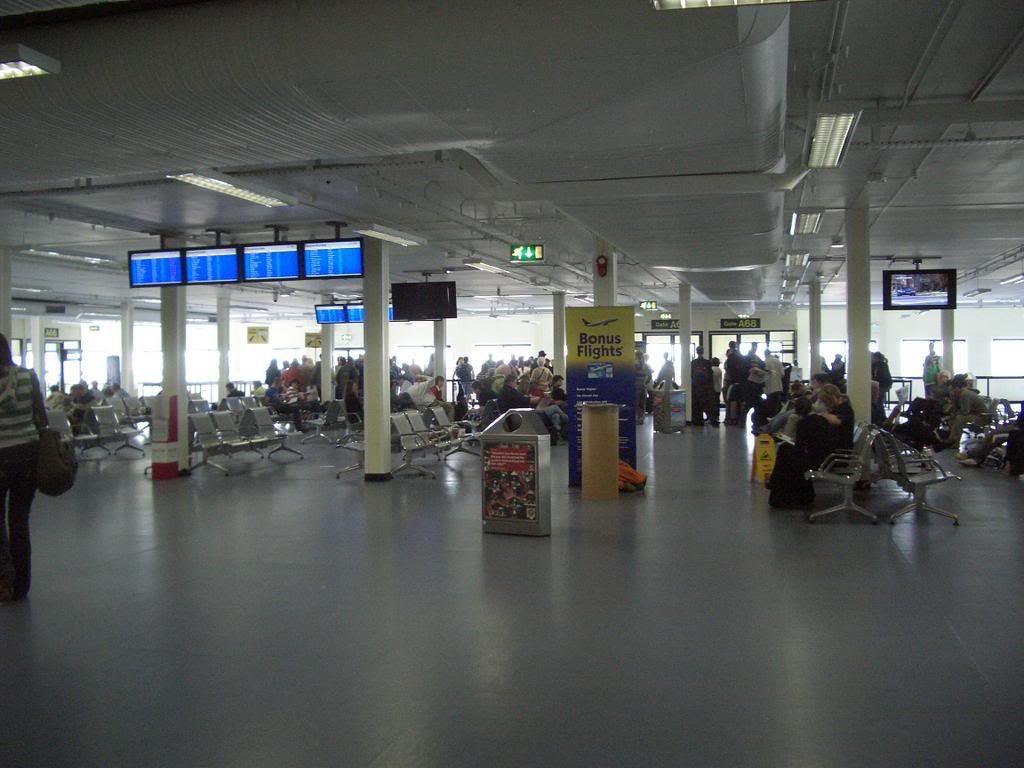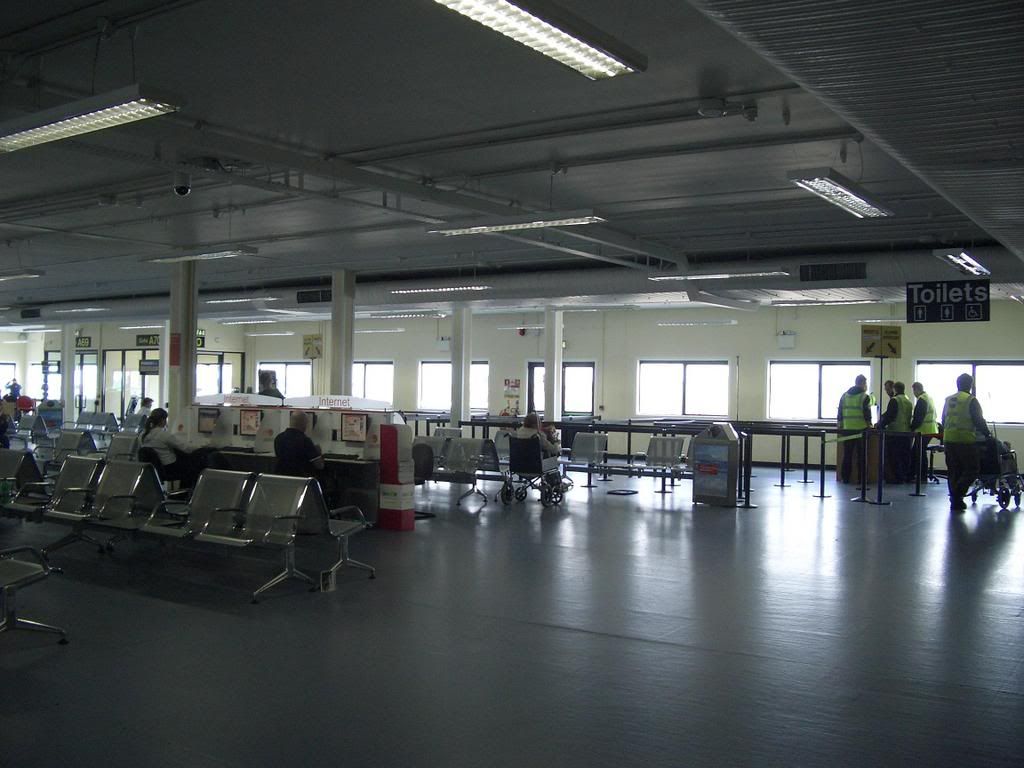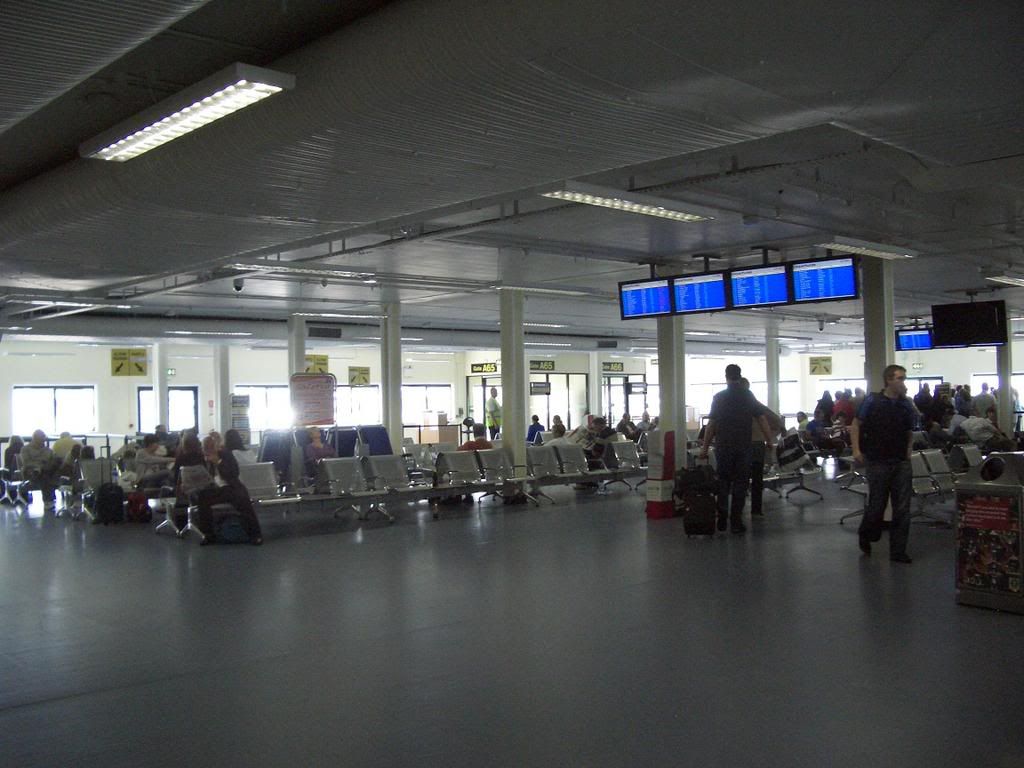 The only good thing about this place was that they had plenty of internet PC's so I passed the time surfing the net. The toilets in this area were disgusting and looked like they were rarely cleaned. The smell was terrible. The seats for the PC's were badly stained and the whole area was like a run down bus station. Actually that is an insult to bus stations!!
DATE: 20TH JUNE 2007
ROUTE: DUB-ORK
A/C: 737-800
REG: EI-CTA
After a good 35-40 mins my flight was called. I had paid for priority boarding and there were two ques to reflect this.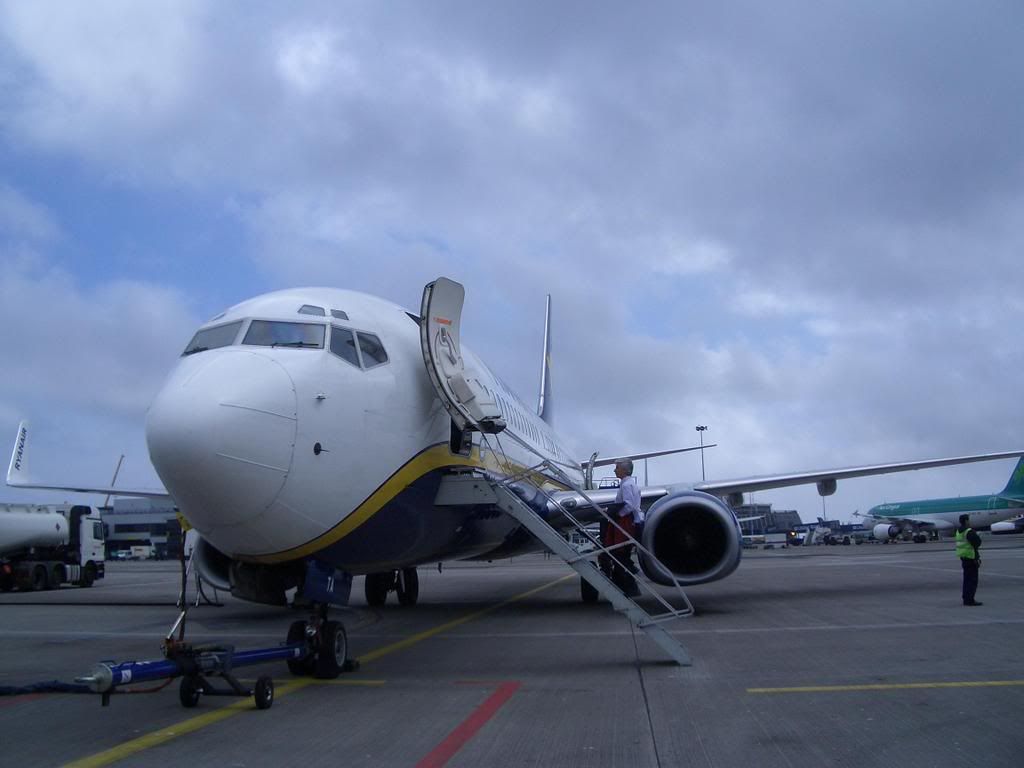 Upon entering the aircraft our boarding cards were checked by a friendly FA with a smile. My first impression was a bit of a dissapointment with regards the cabin. I was expecting nice bright yellow and blue colours with leather seats. This is what I got!!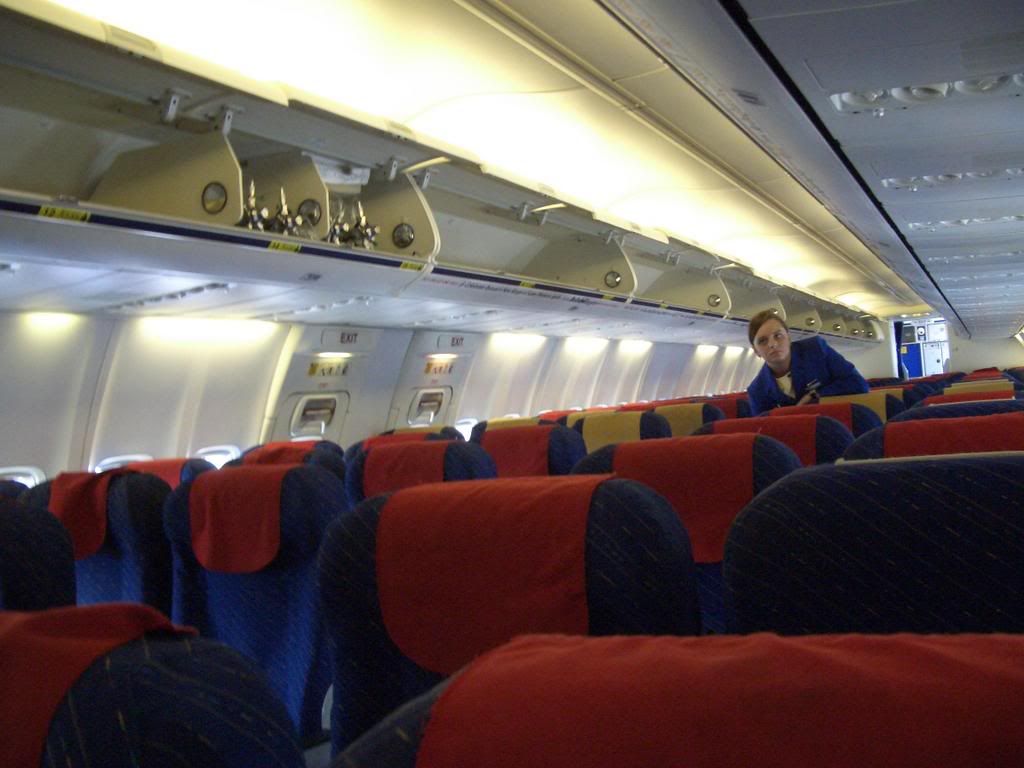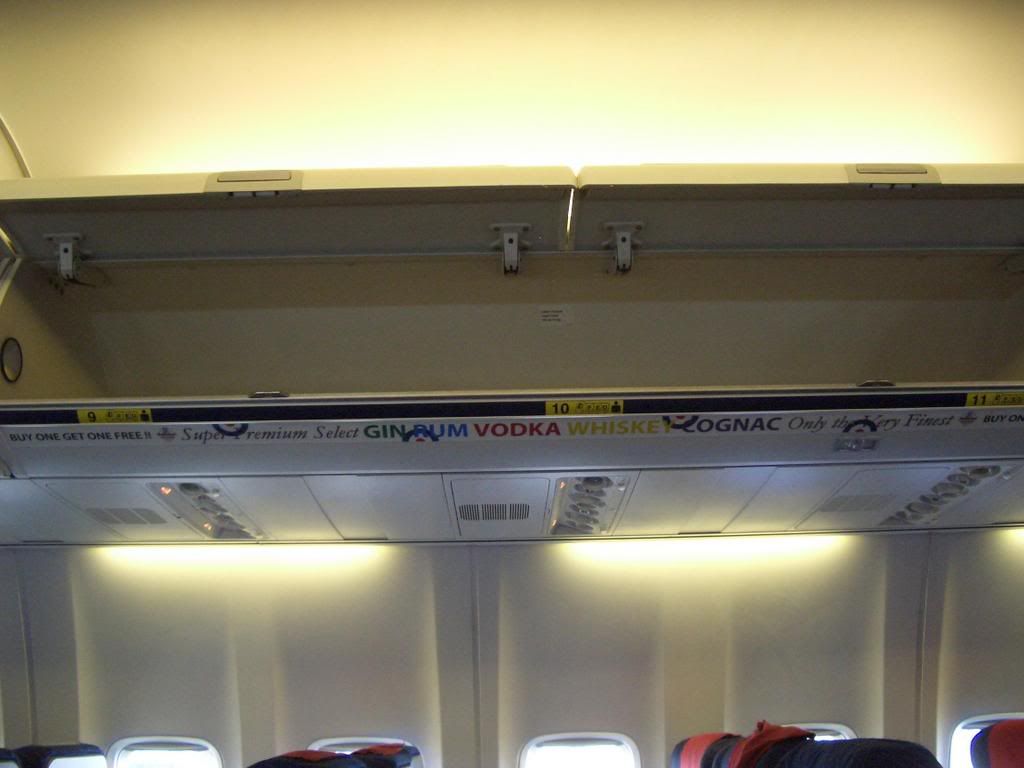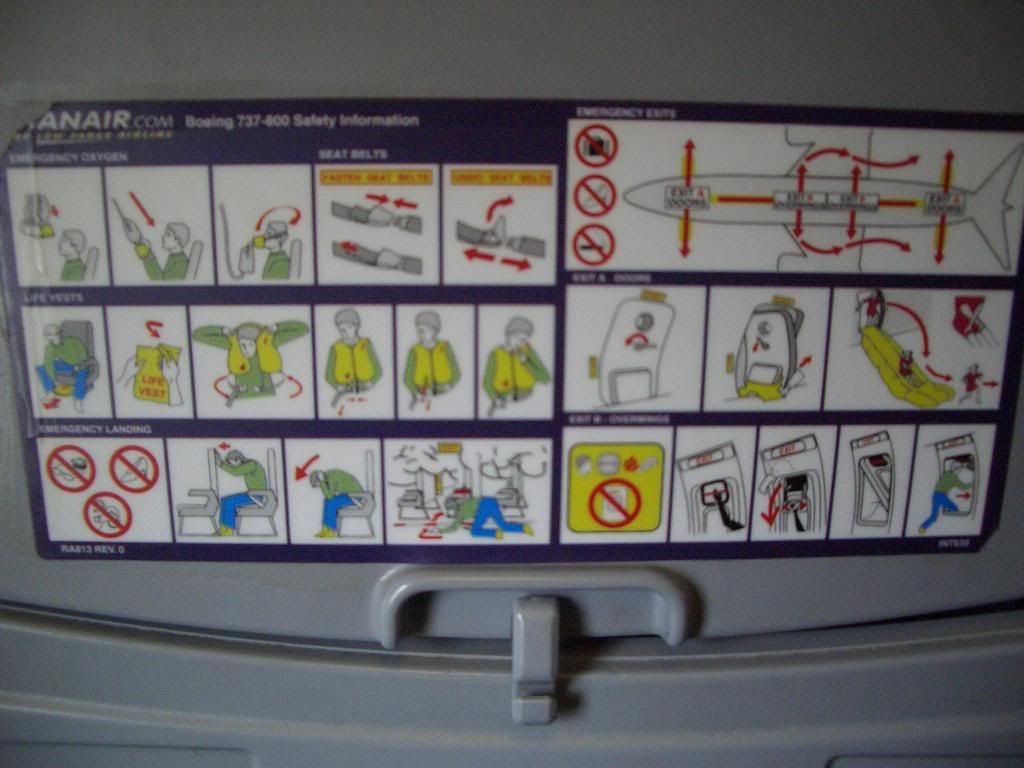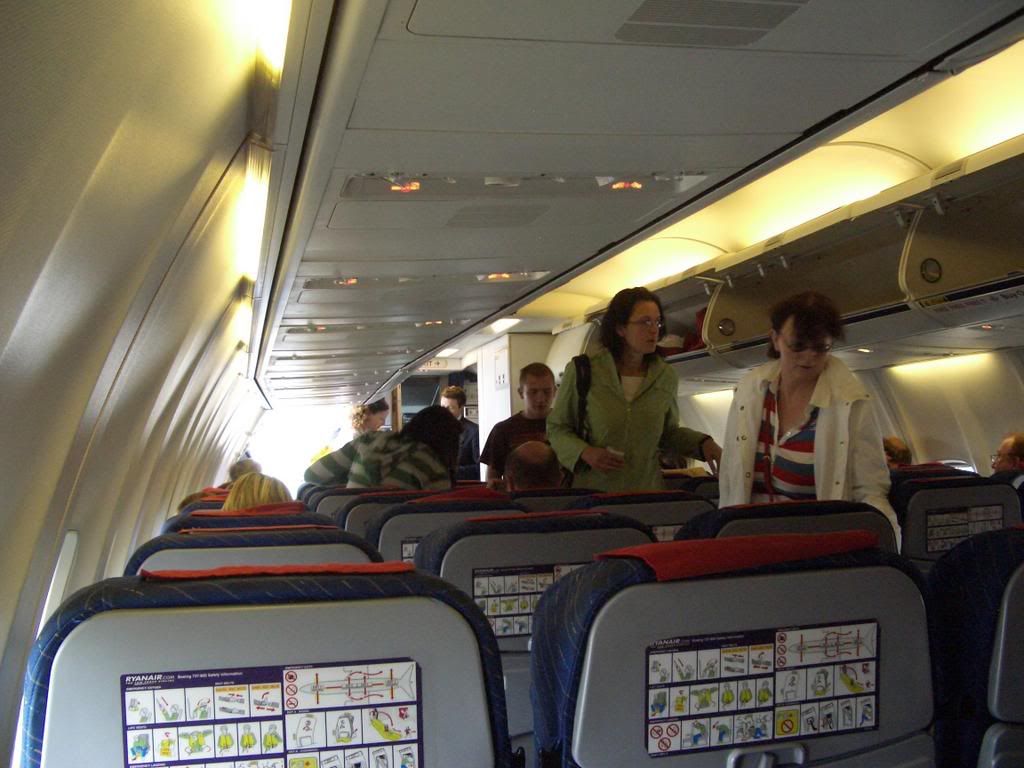 Ryan Airs new advertising .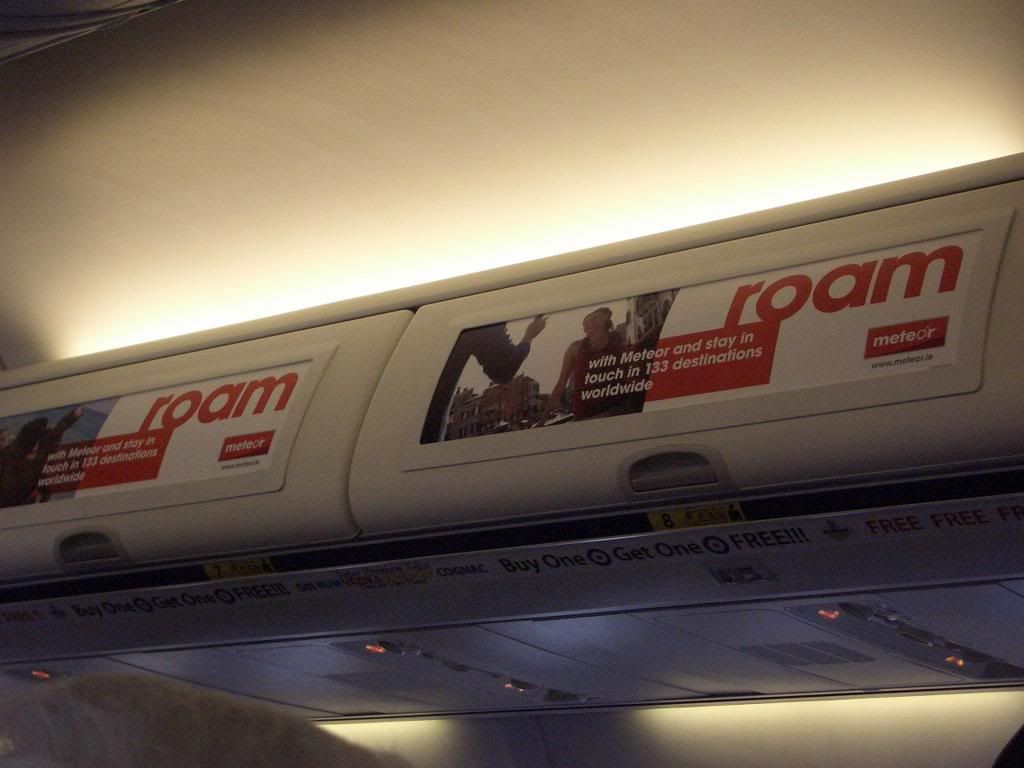 Getting ready for safety demo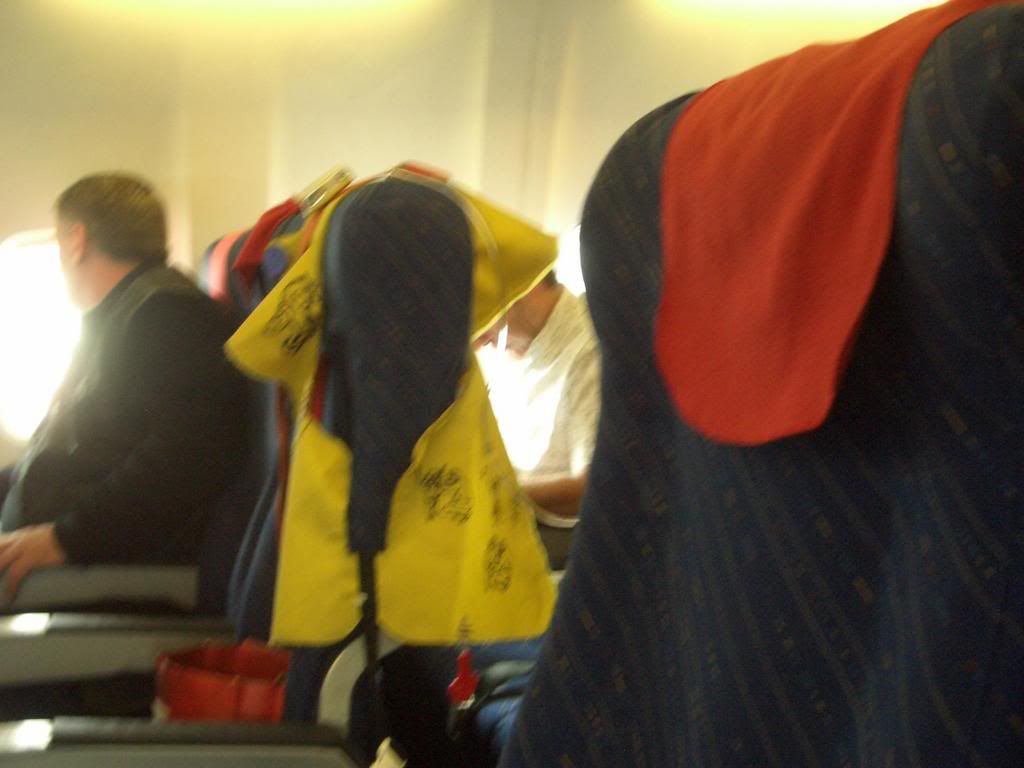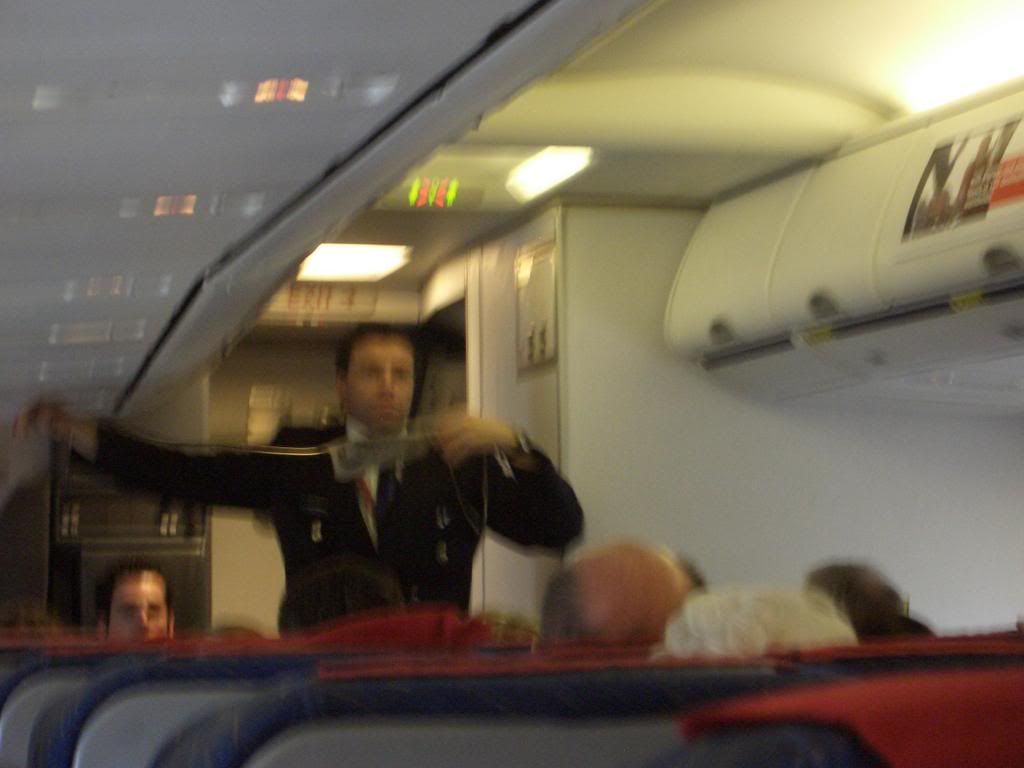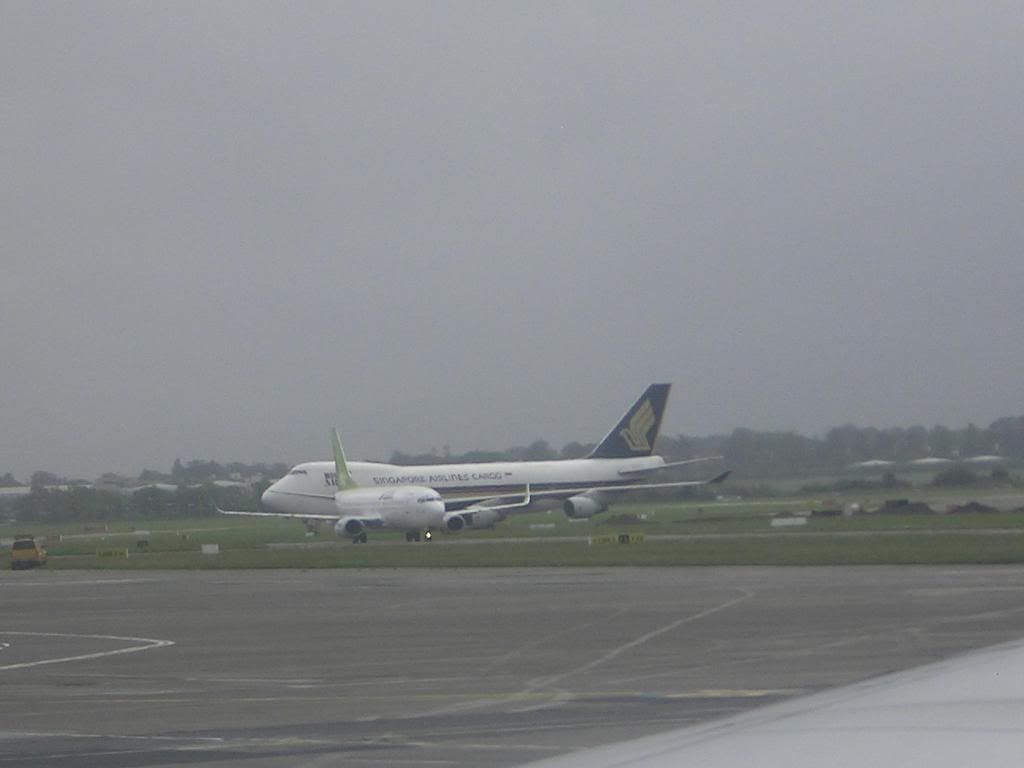 OHHHH my favourite airline !!! Such temptation !!! J class on LX !!!!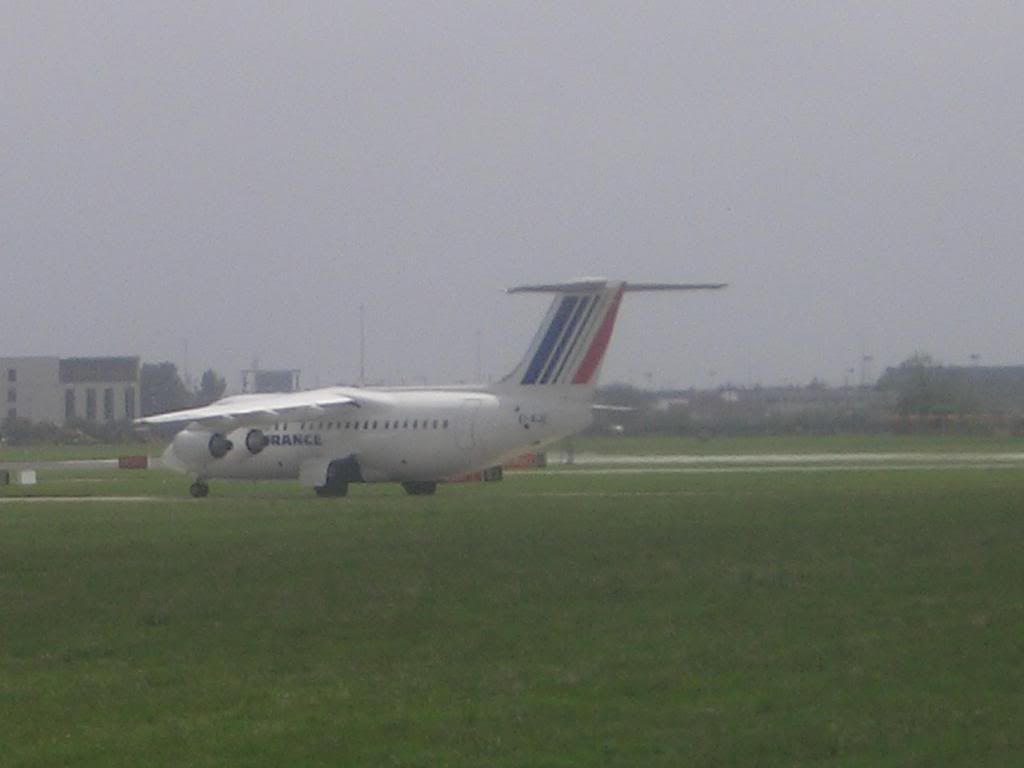 Time for take off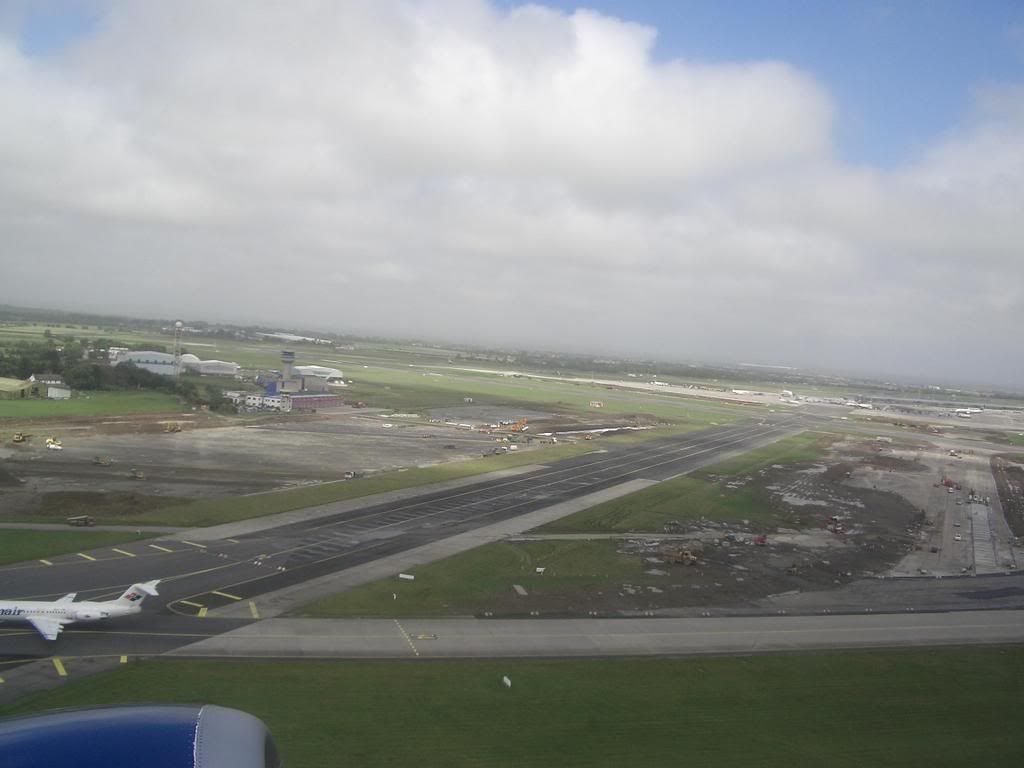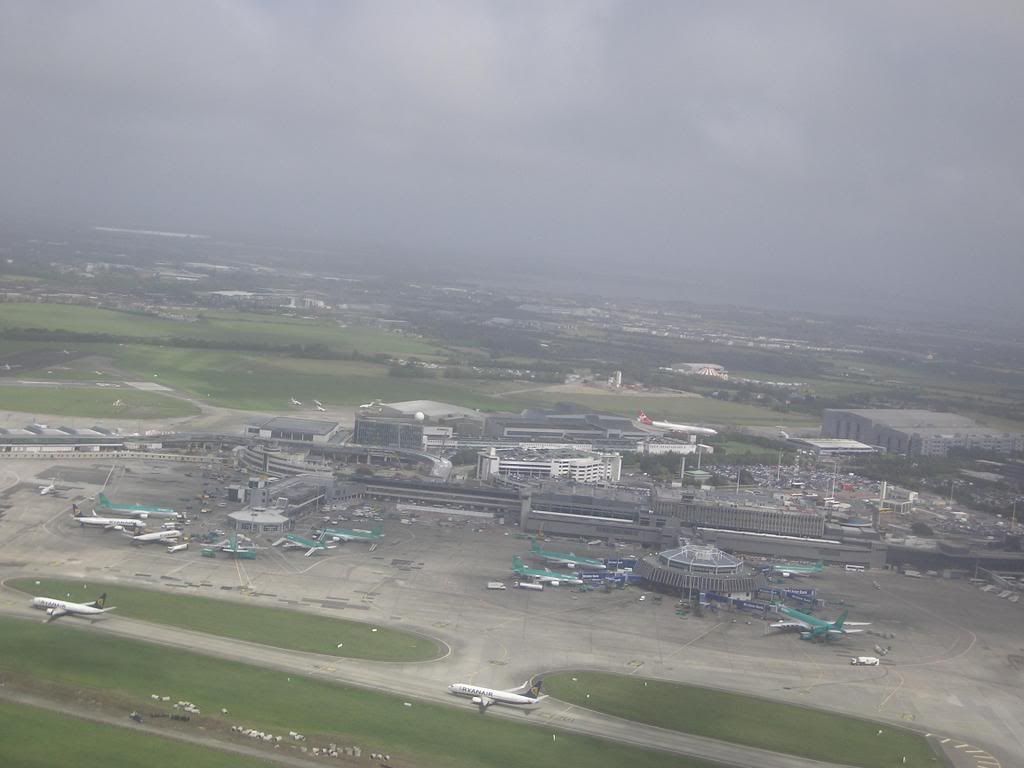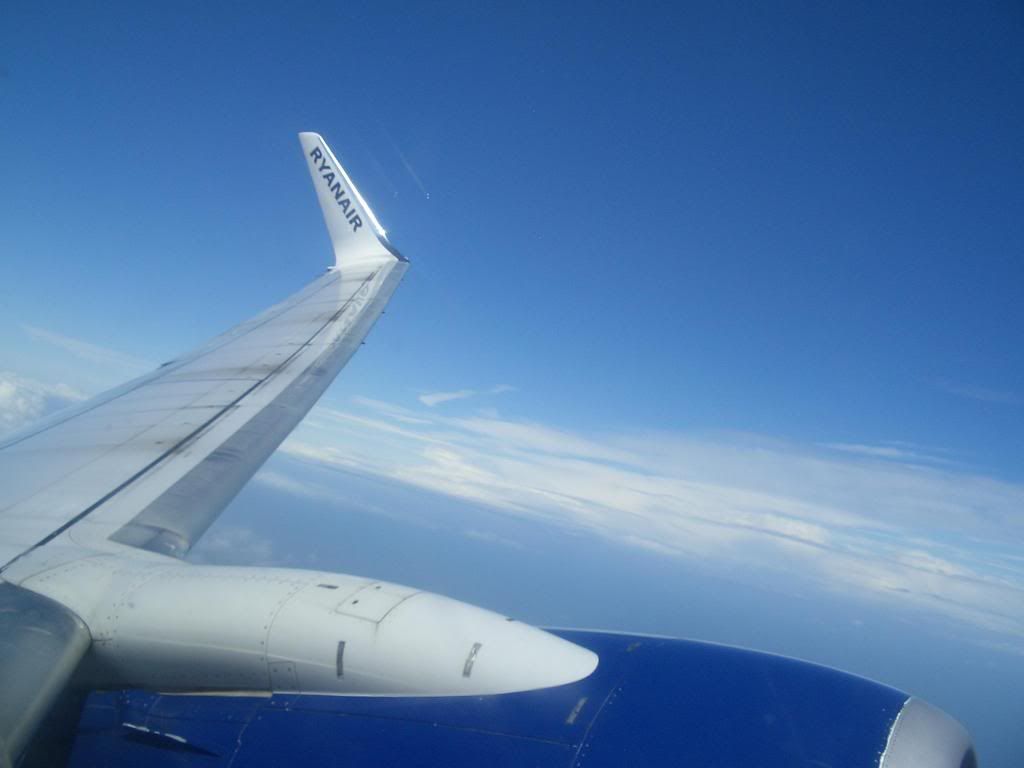 After take off the trolley's came out and the crew rushed to offer food and drinks. Eur2.50 for a Sprite so I passed !!! Then constant announcements about bloody scratch cards and other items they wanted to off load . Got a bit annoying after a while.
After 25 mins time to decend into Cork.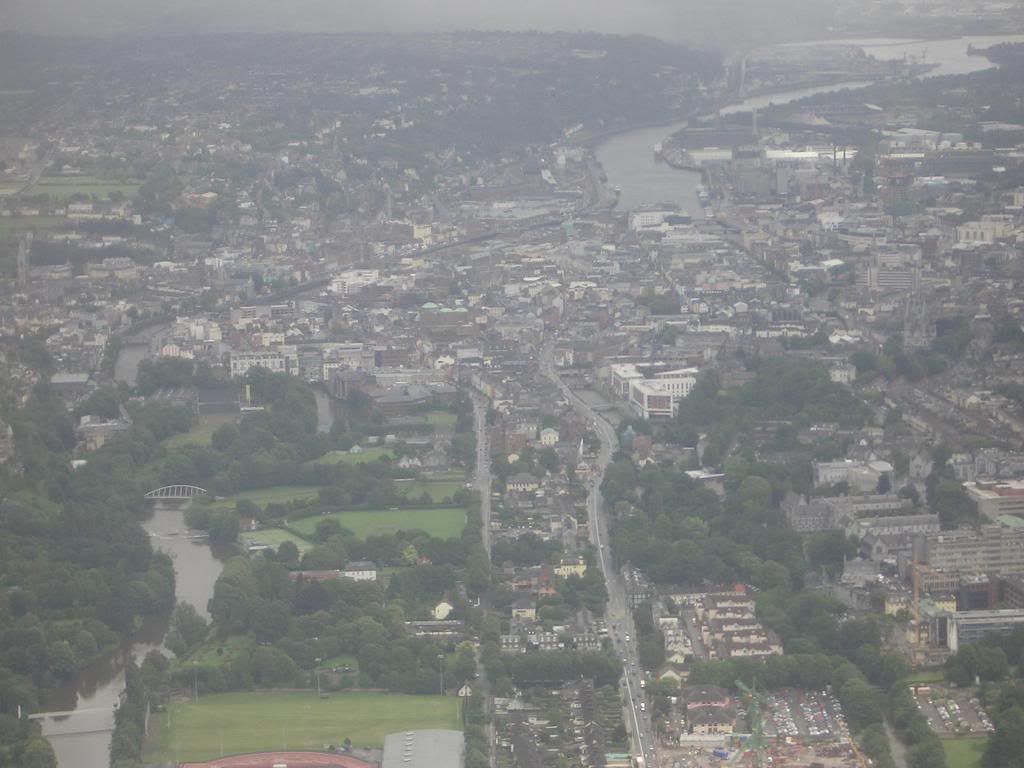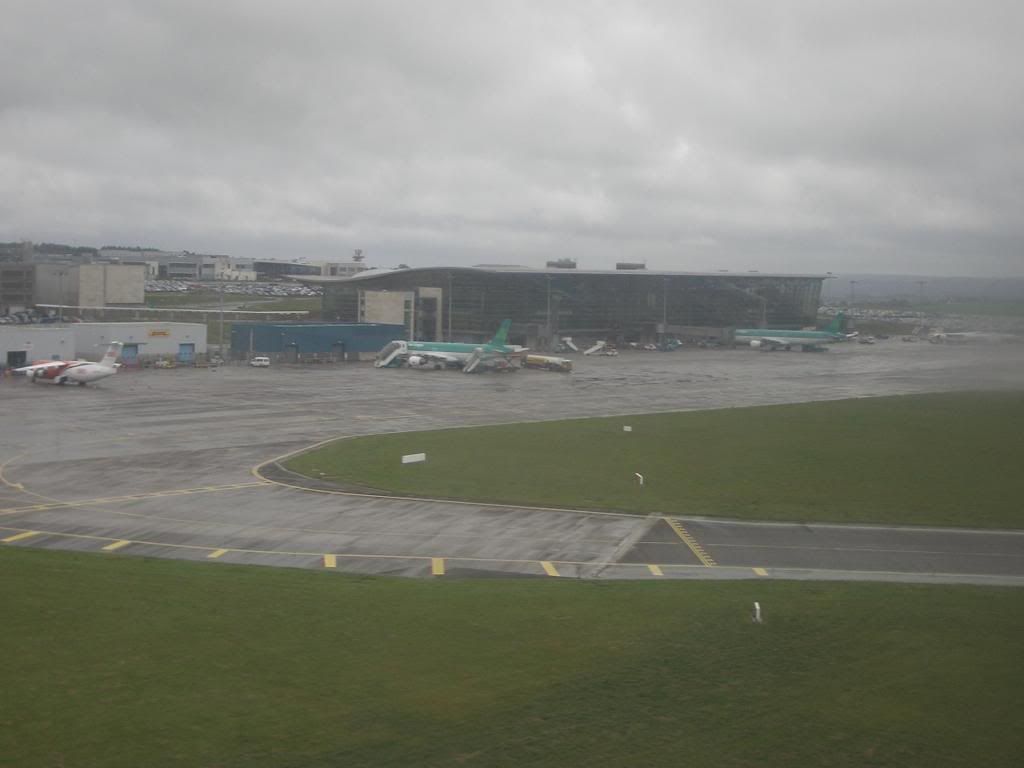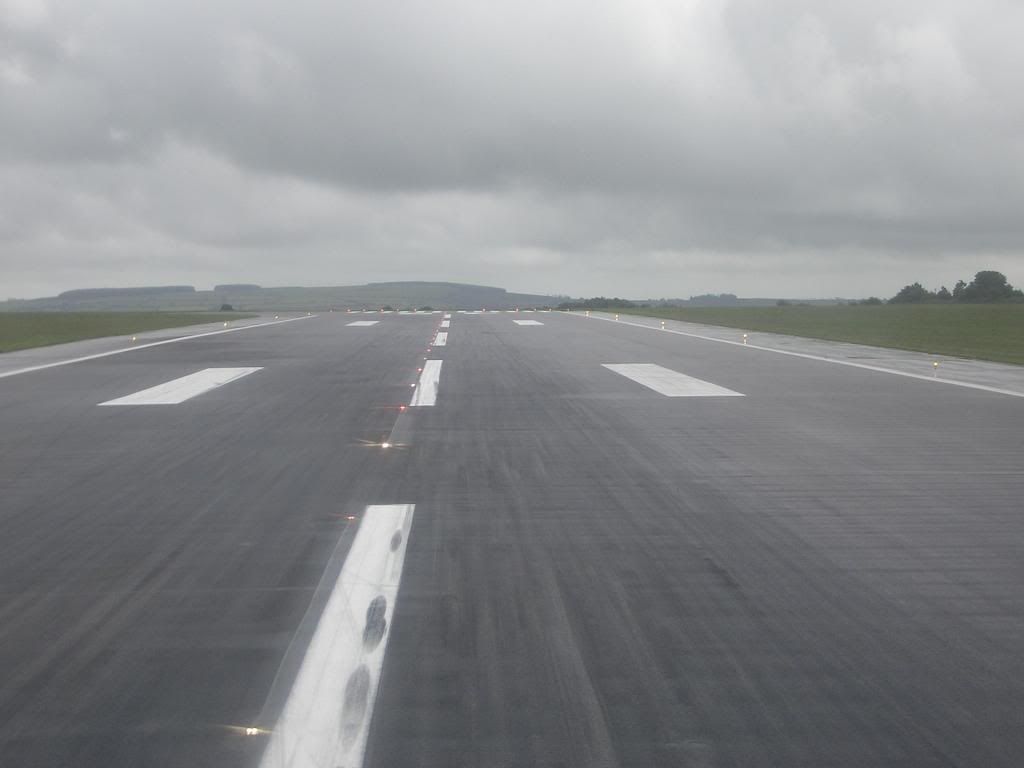 Cork airport Terminal
Starbucks!!! Hey this airport is cool LOL....Dublin Airport doesnt even have one of these!!!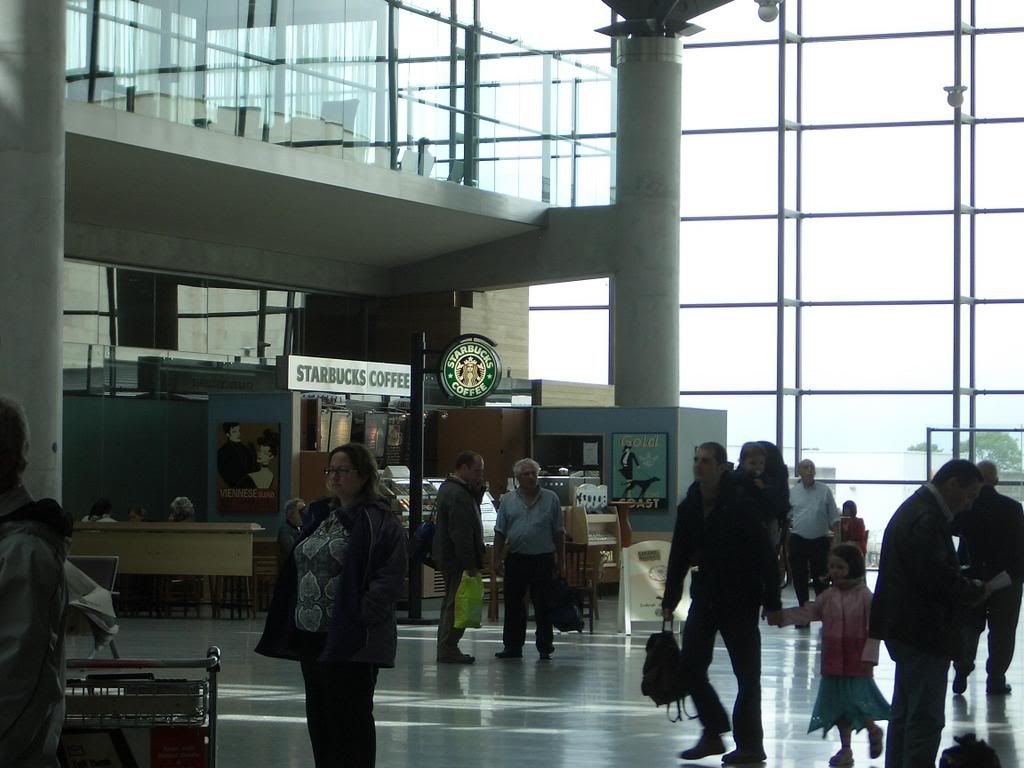 I have to say the airport was new,modern and very clean and welcoming. I jumped onto the bus and headed to the hotel . The new Jurys hotel situated just 10 mins walk from the city center.
That night I met a mate and we went swimming in the hotels brilliant leisure centre. Then hit Dominos Pizza.
The next morning I got up and headed for Cork train station to get the train to Cobh where the ship was docked.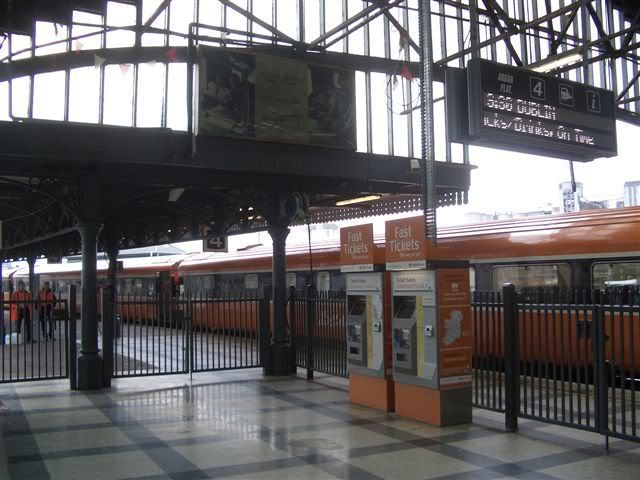 Pulling into Cobh station the ship was so close.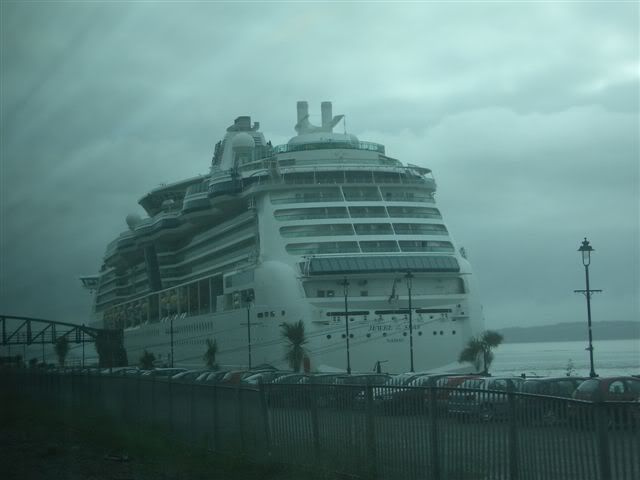 Cobh was the last port of call for the Titanic. The museum here is very well done and tells the story of so many Irish emigrants who were hoping for a better future in the new world. Cobh was called ''Queenstown'' when it was part of the British Empire.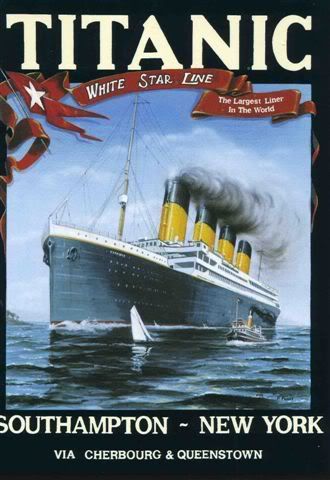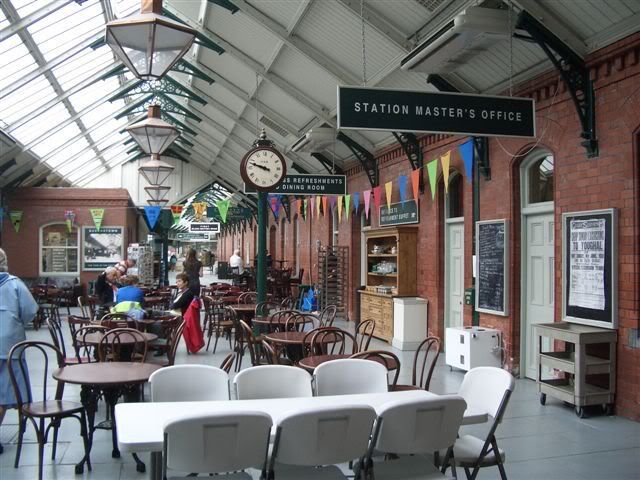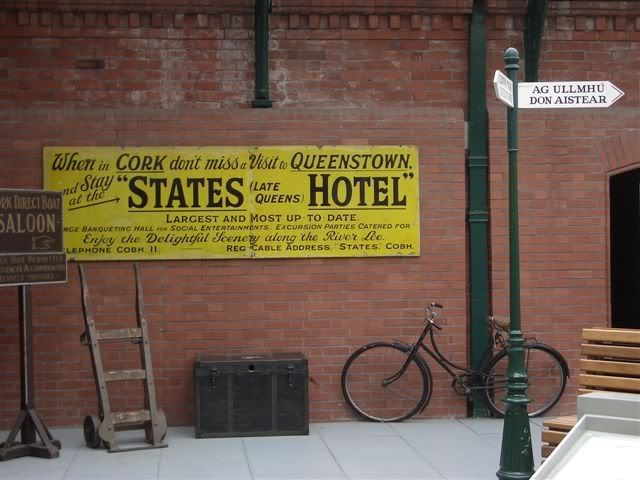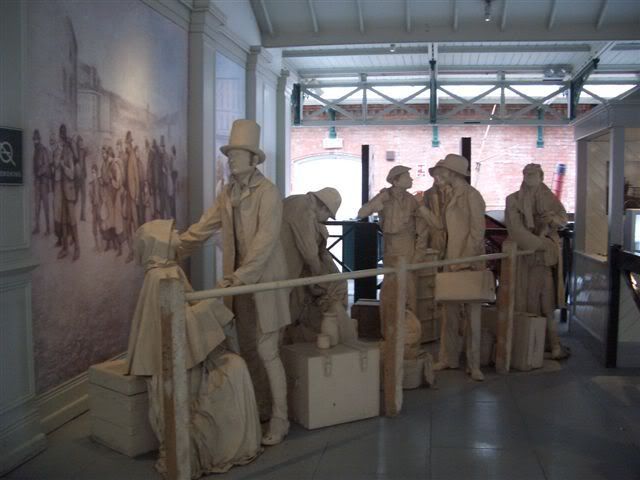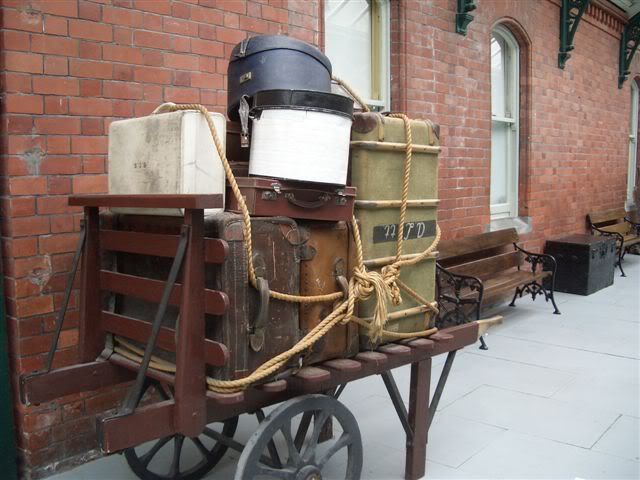 The elegant Jewel of the Seas.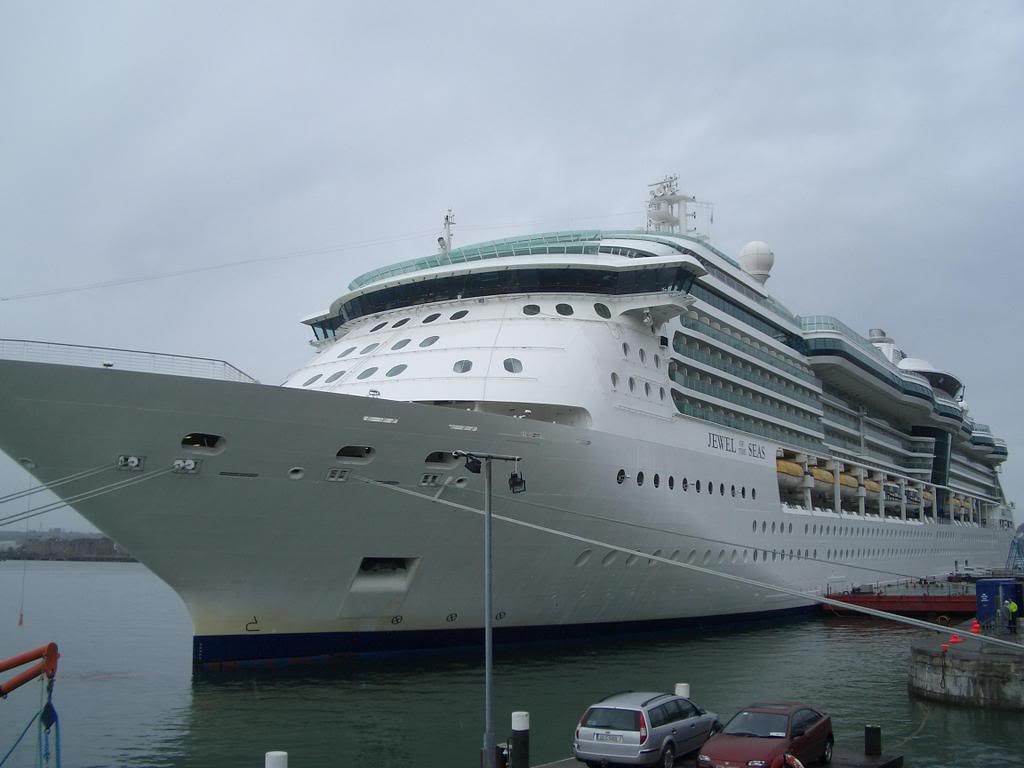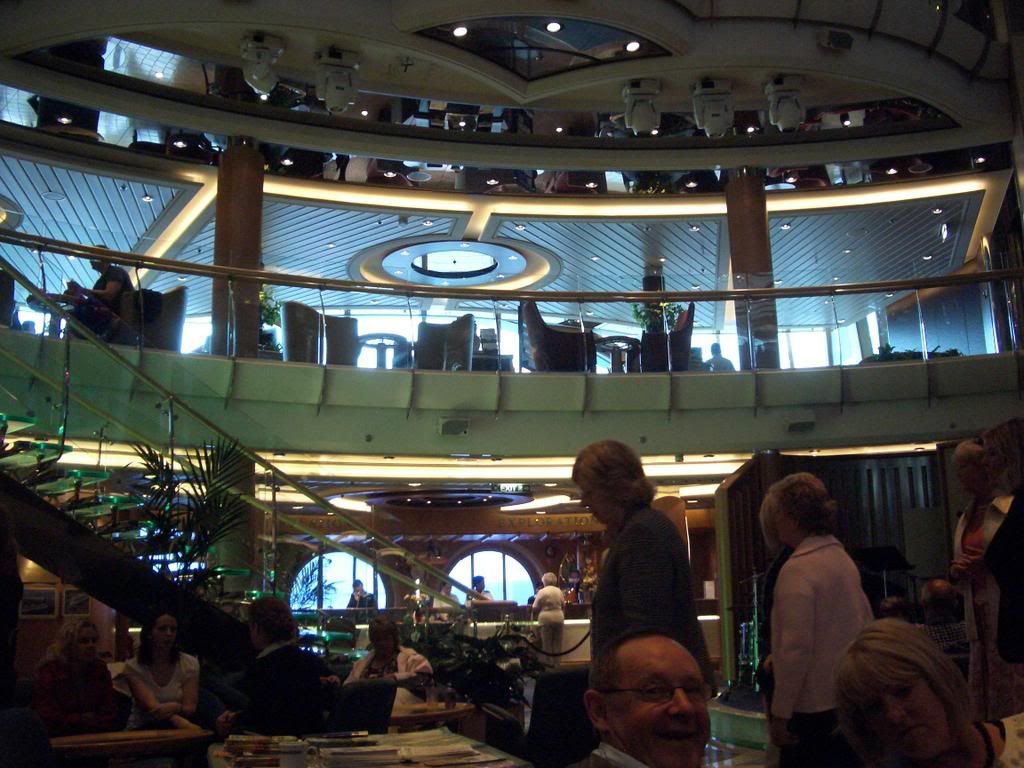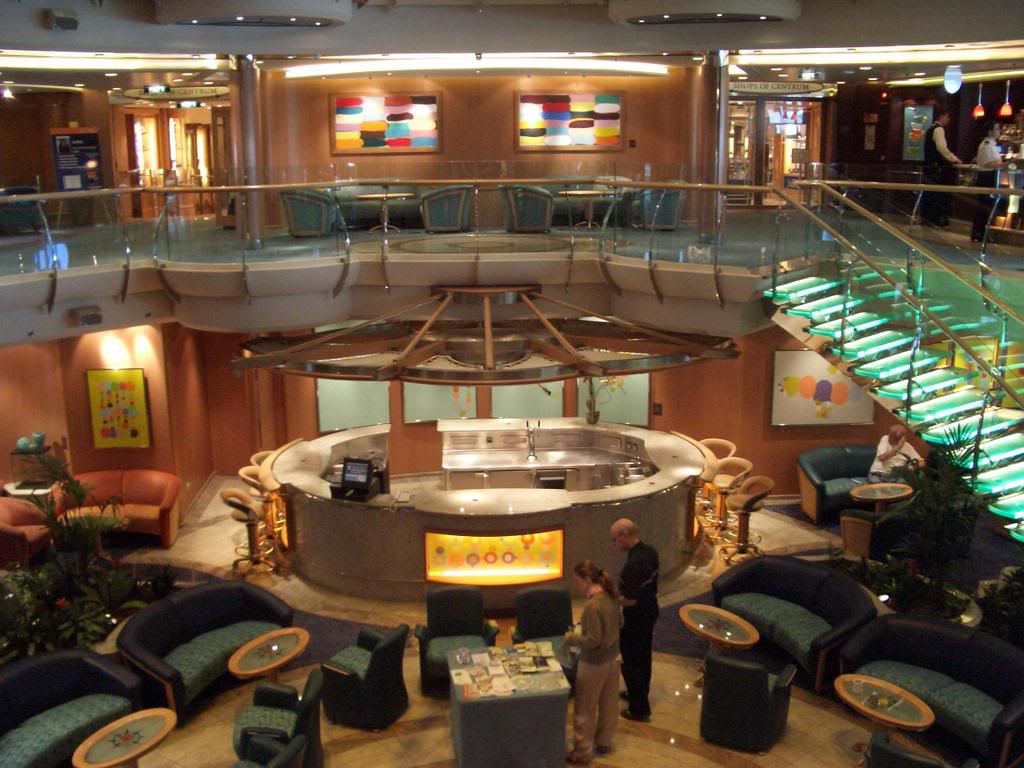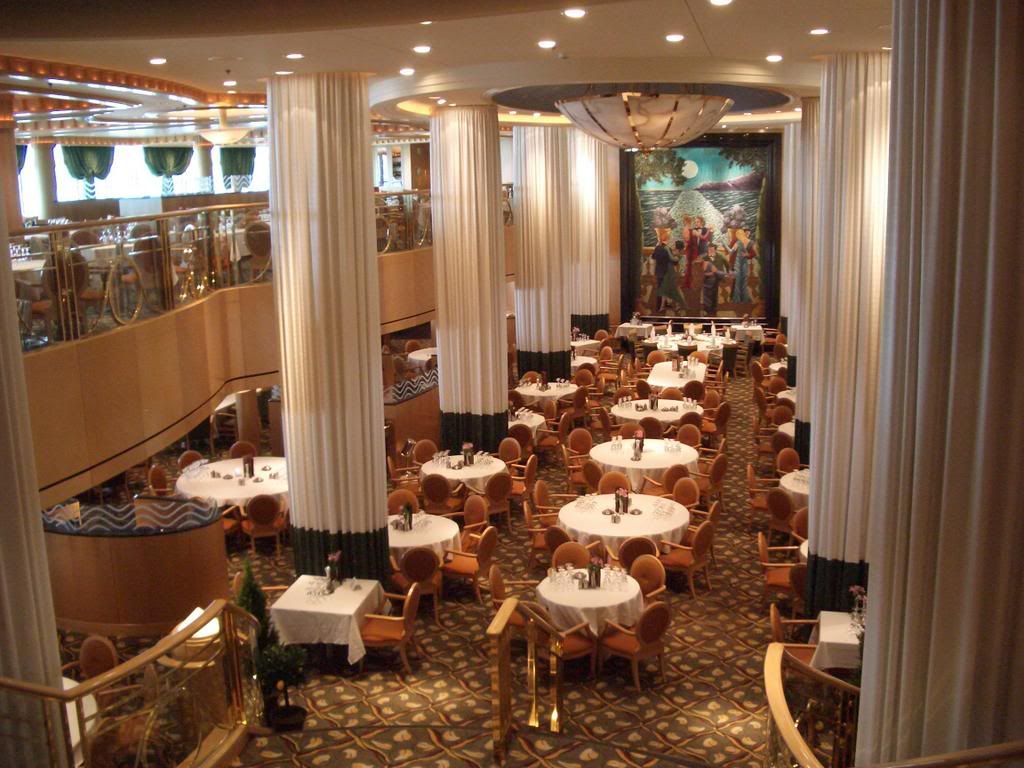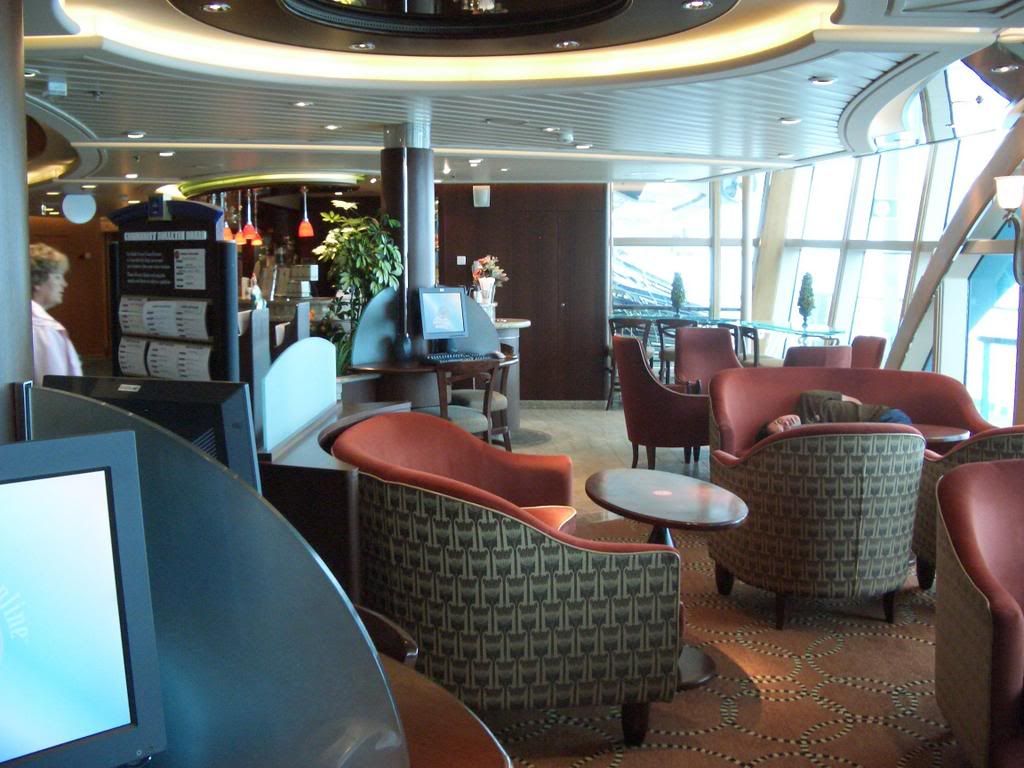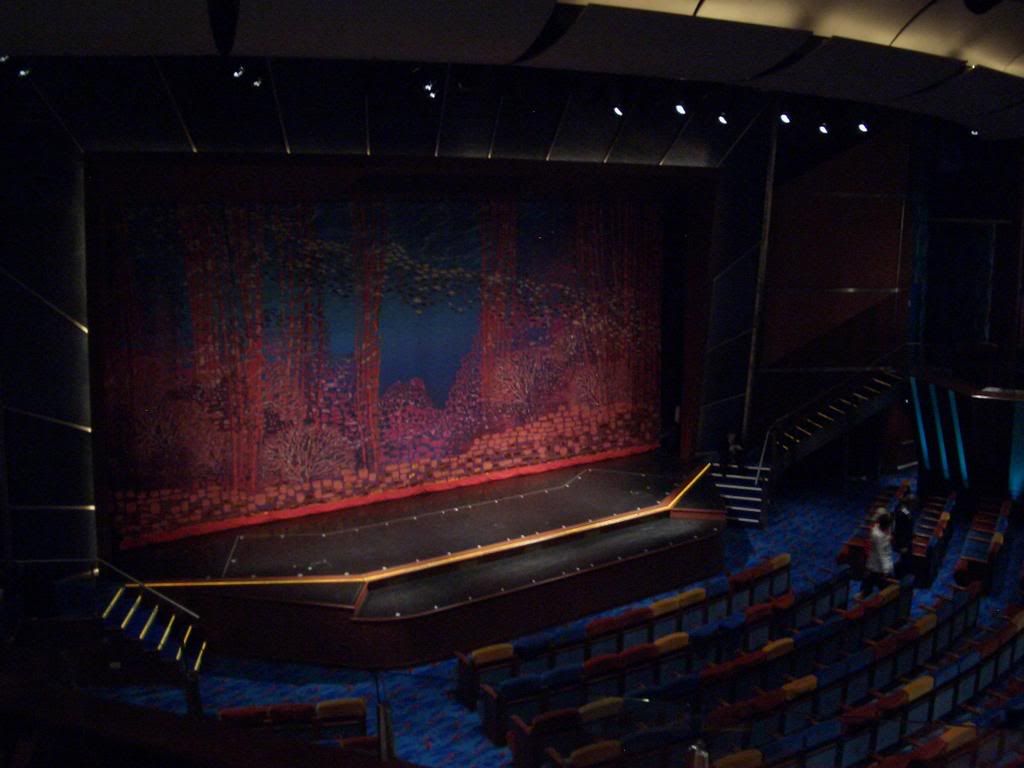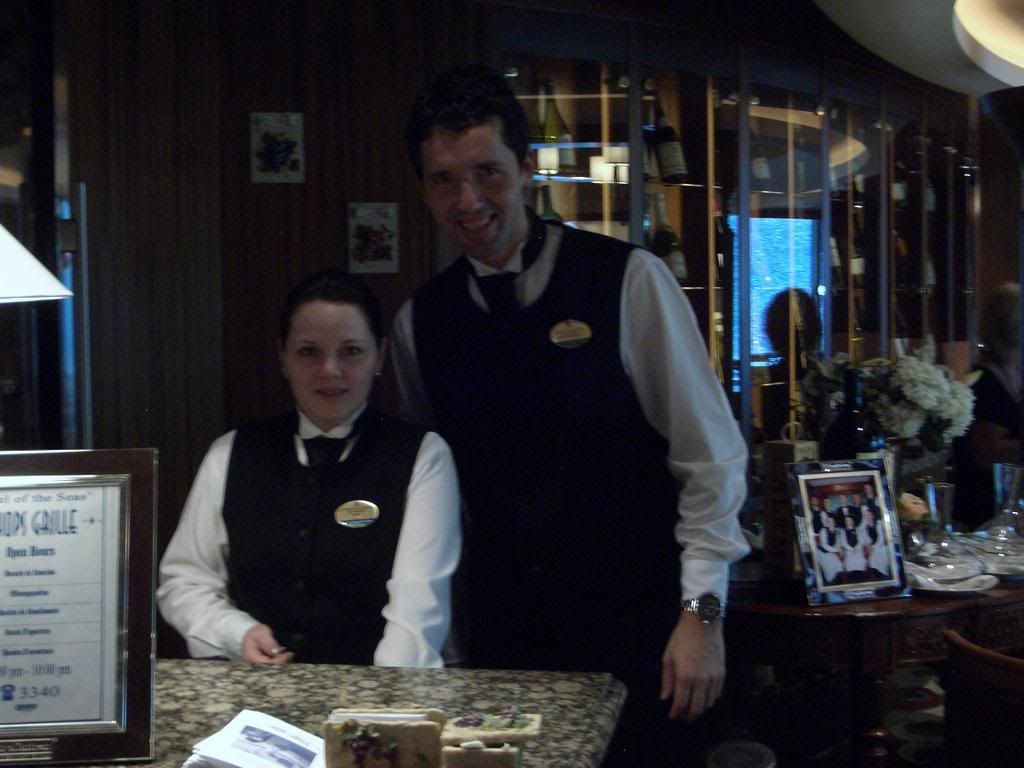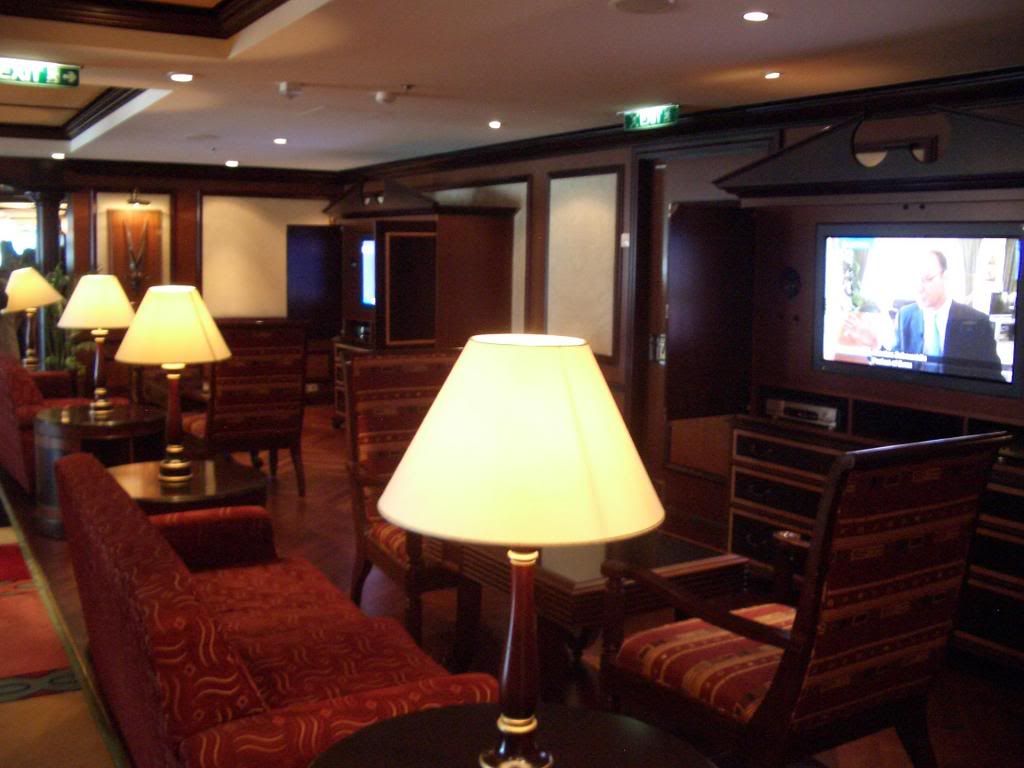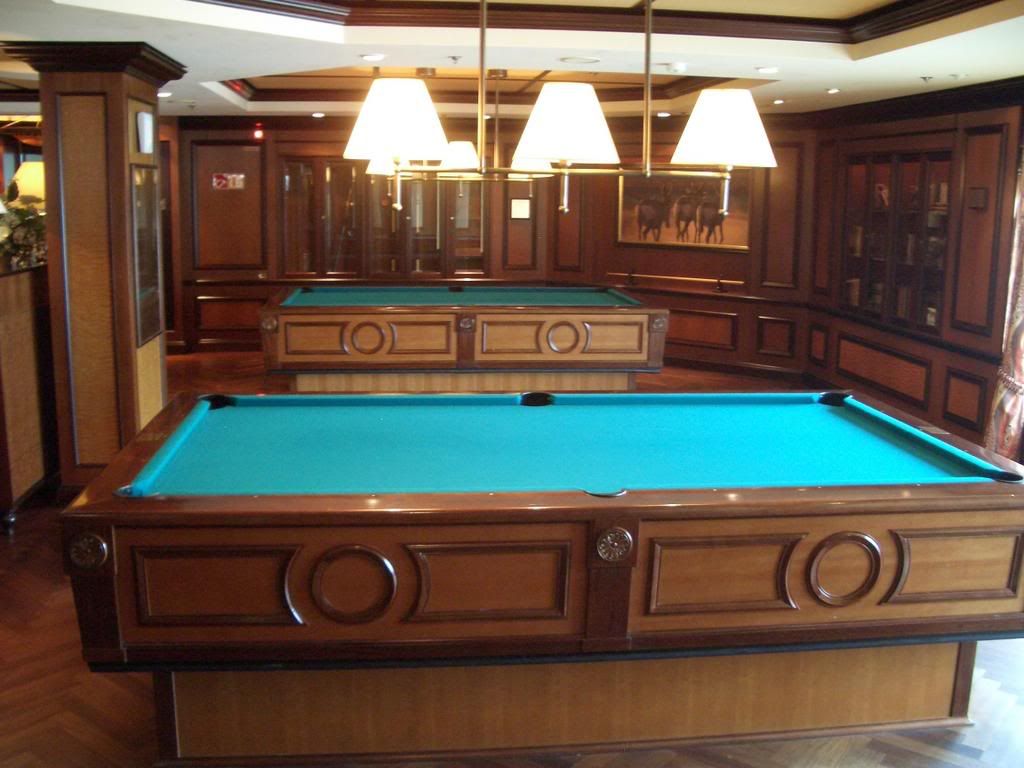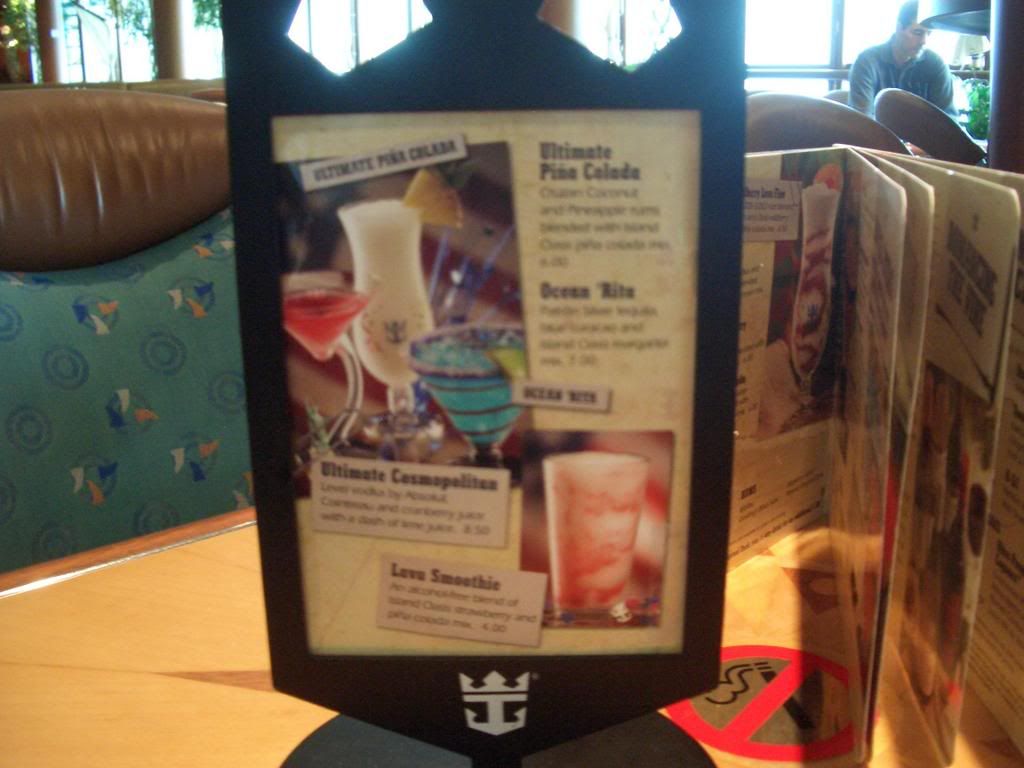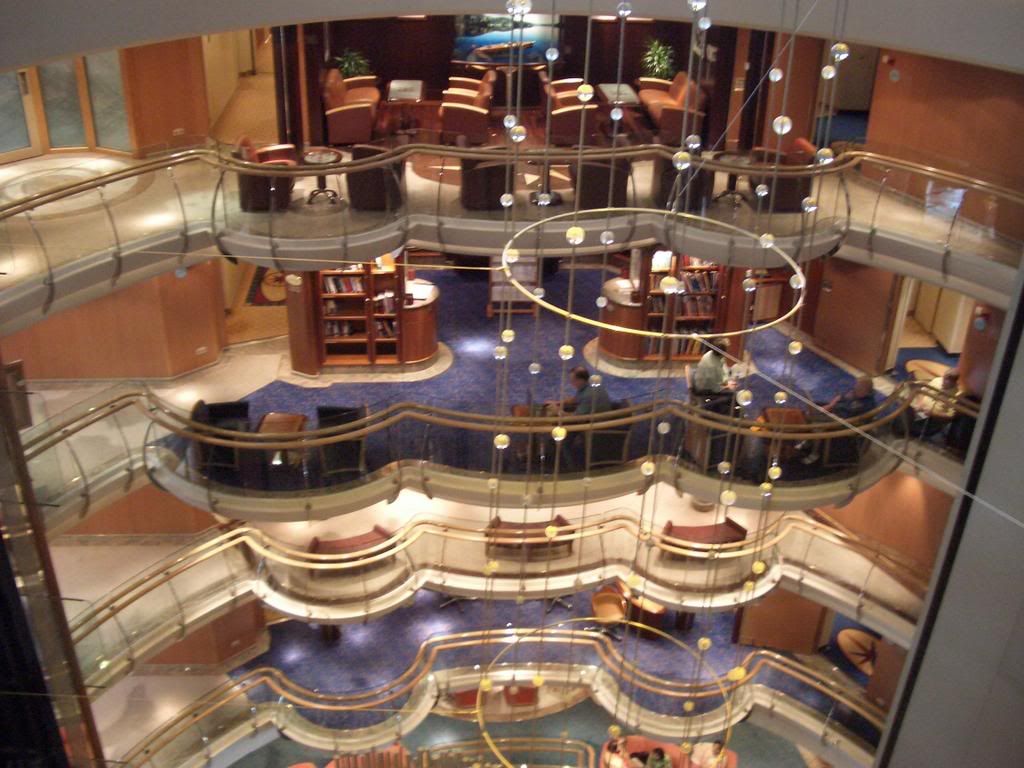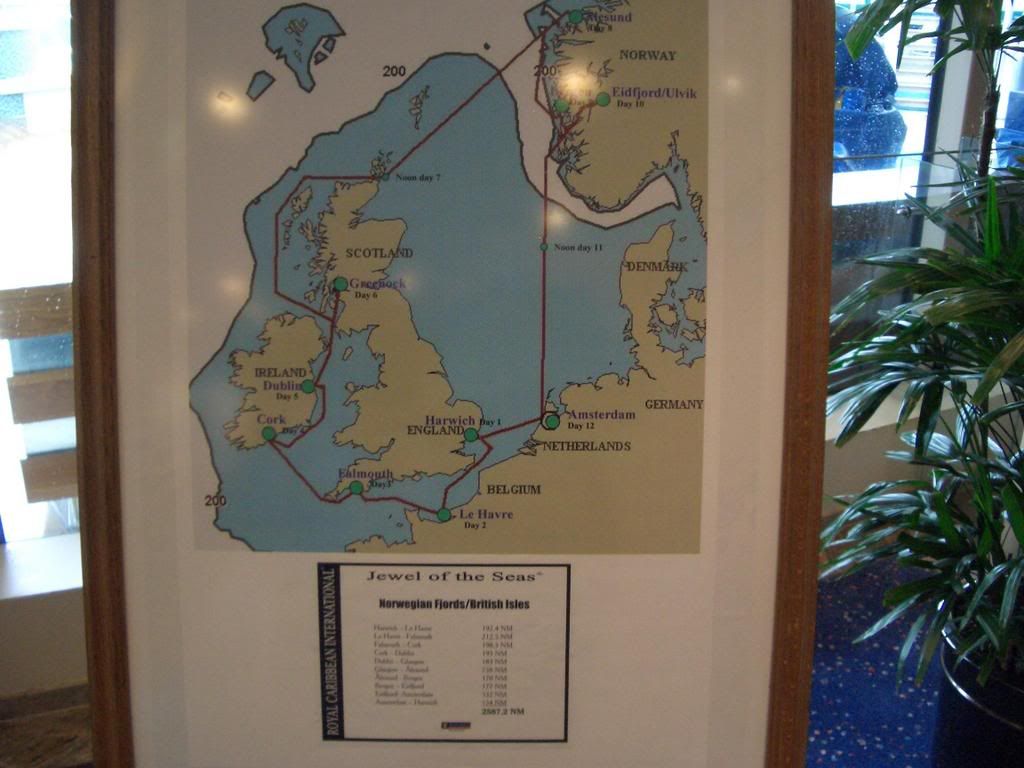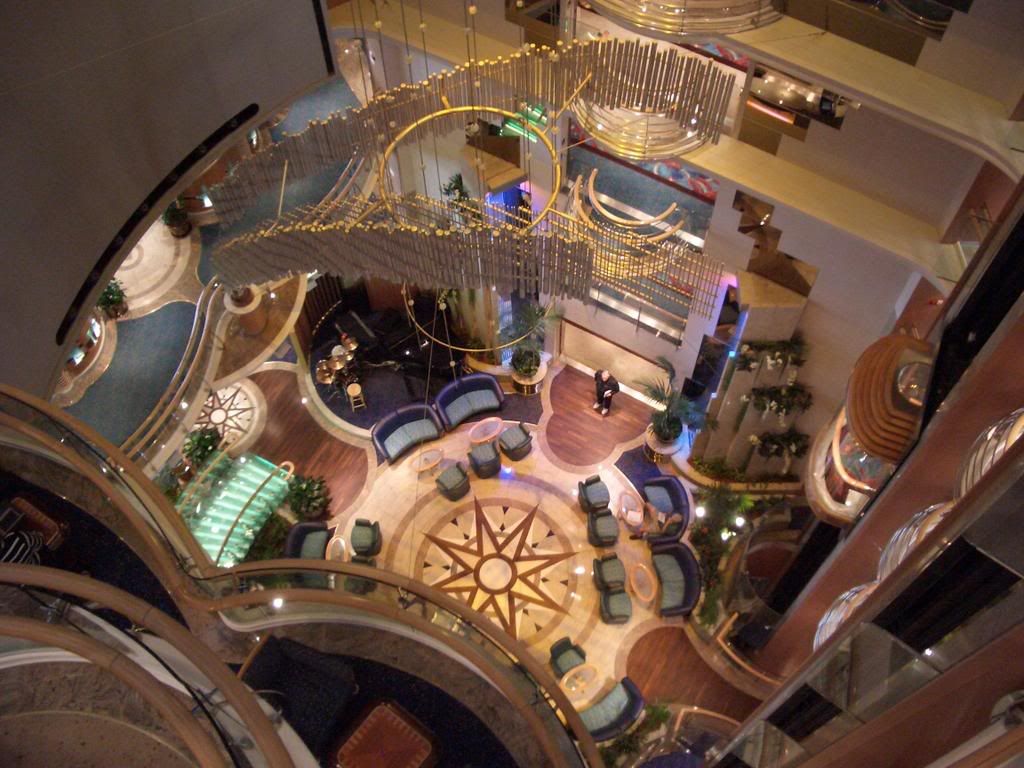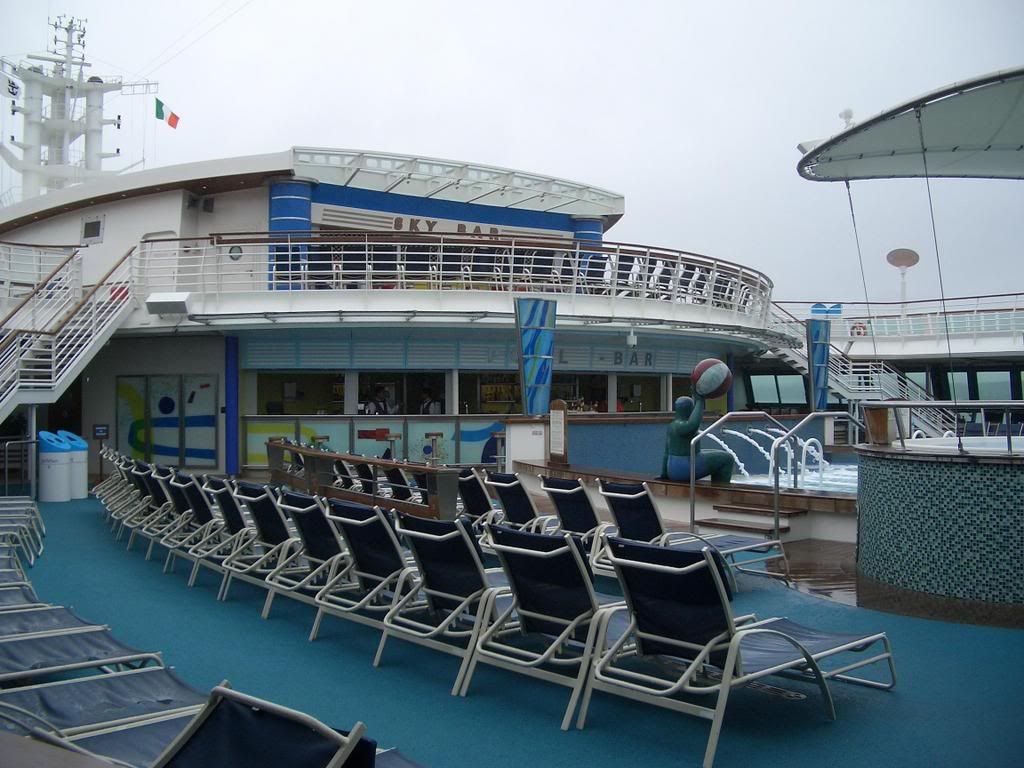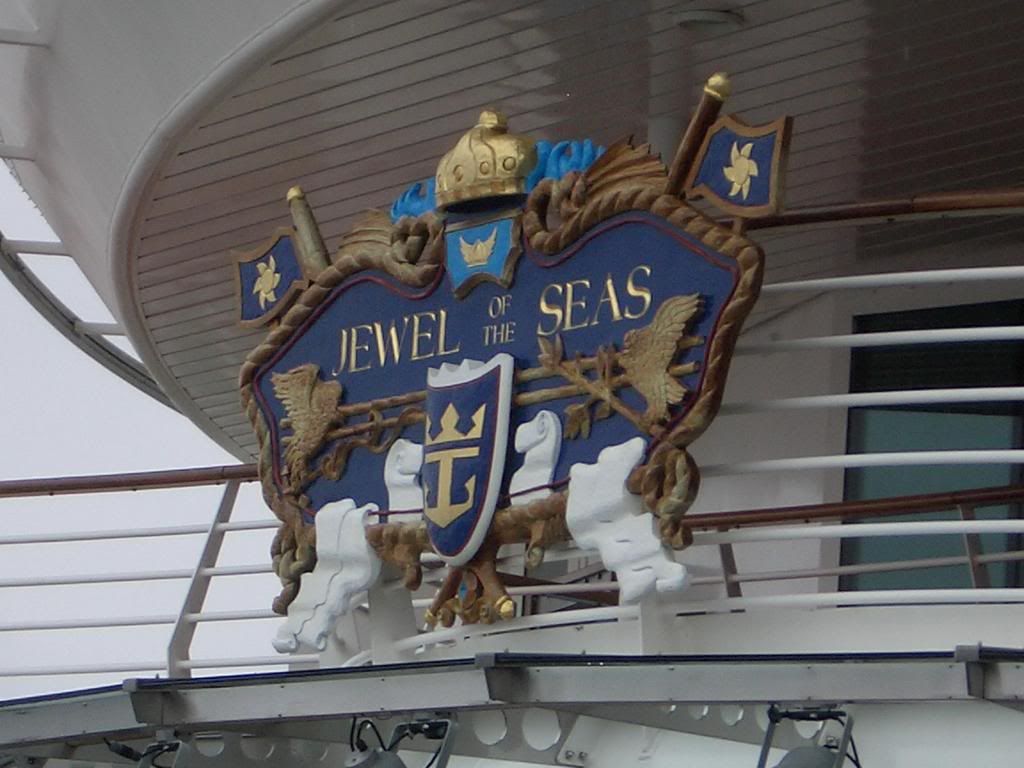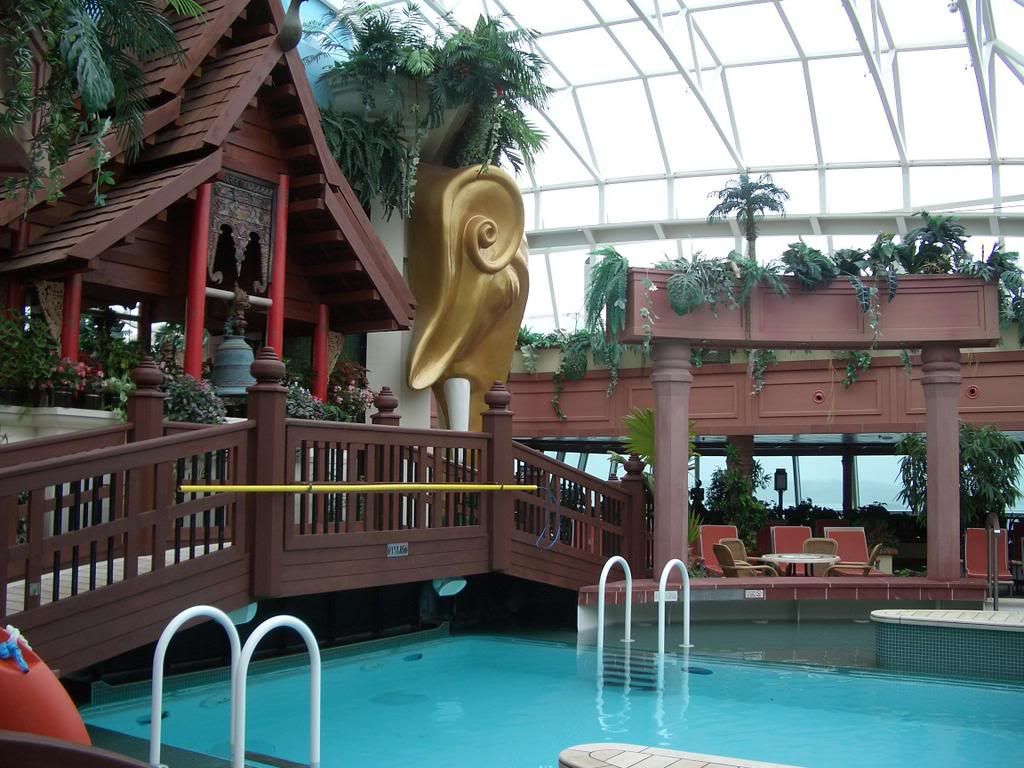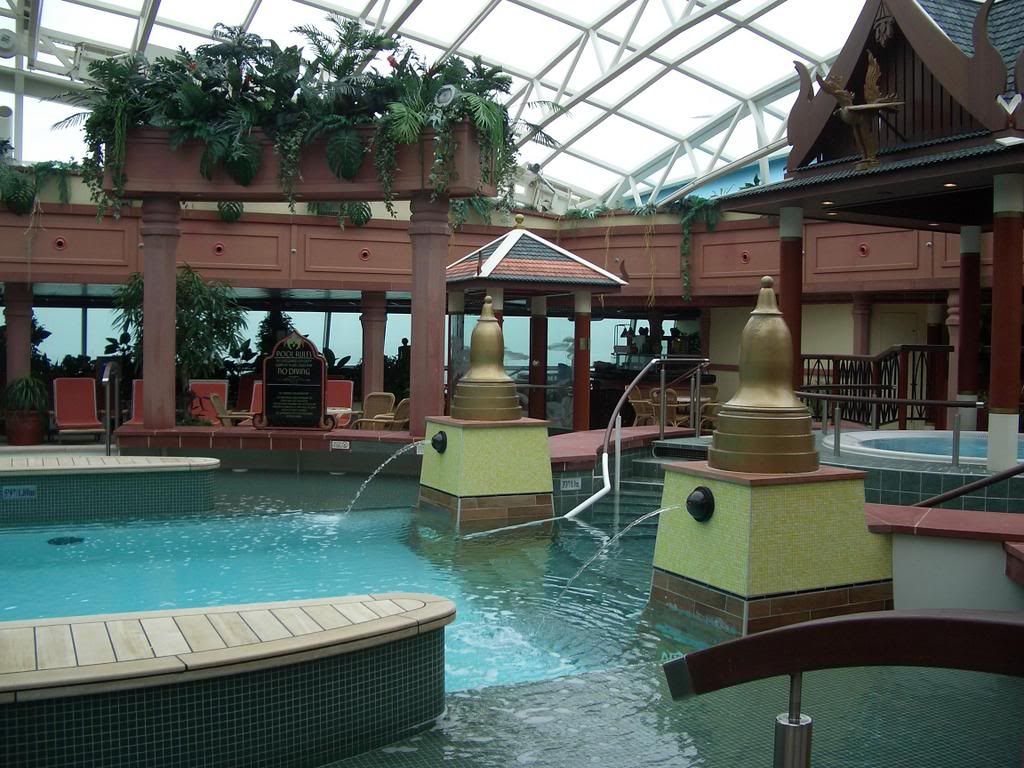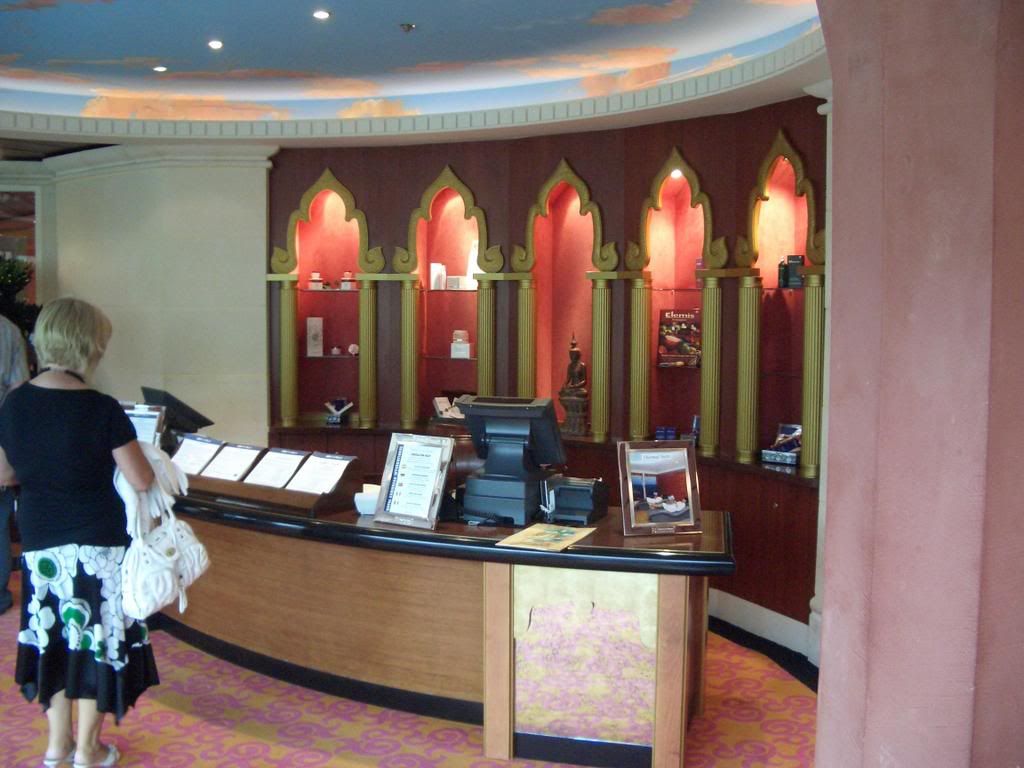 A view Cobh in the rain !!!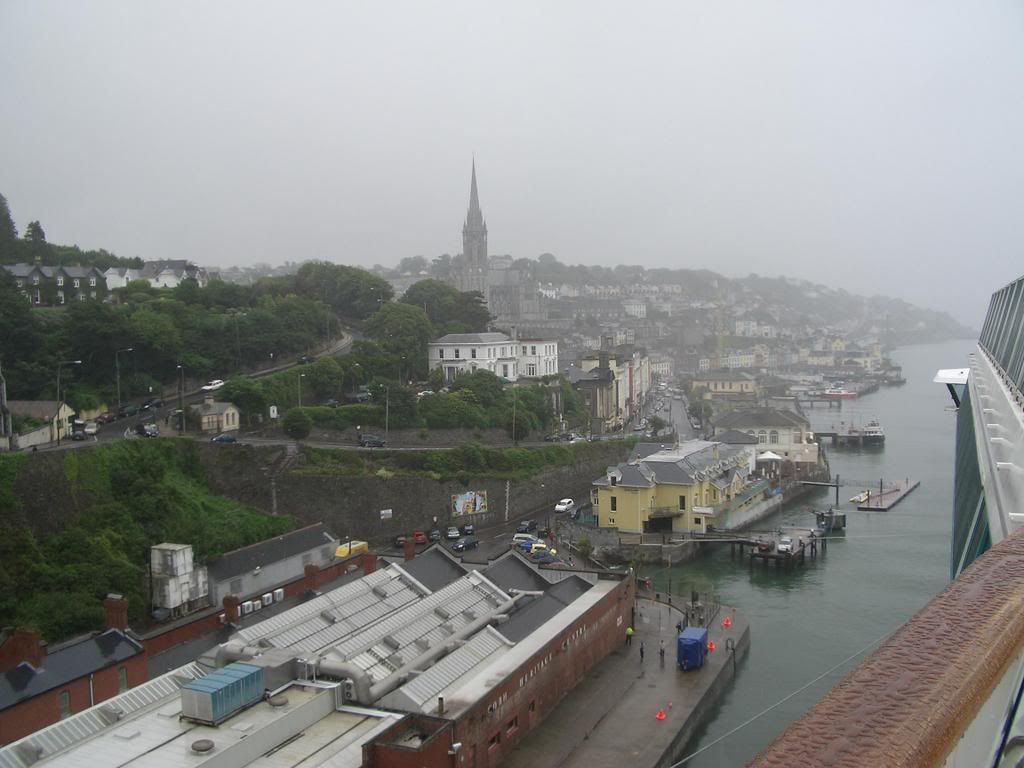 Kids game zone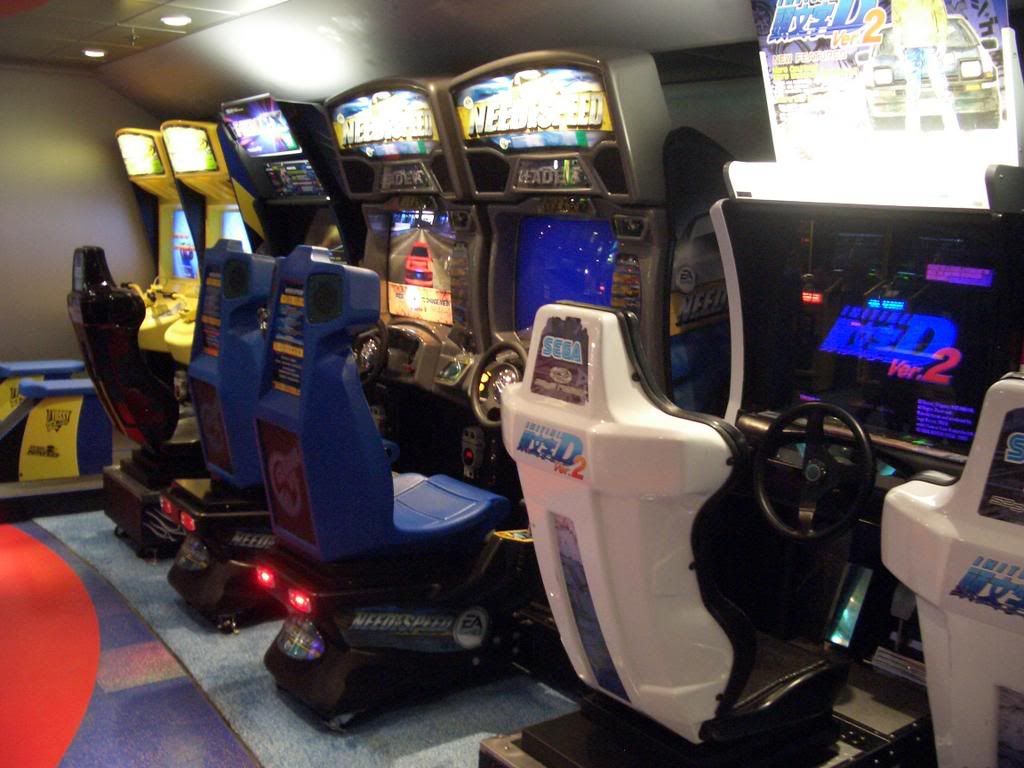 Windjammer Cafe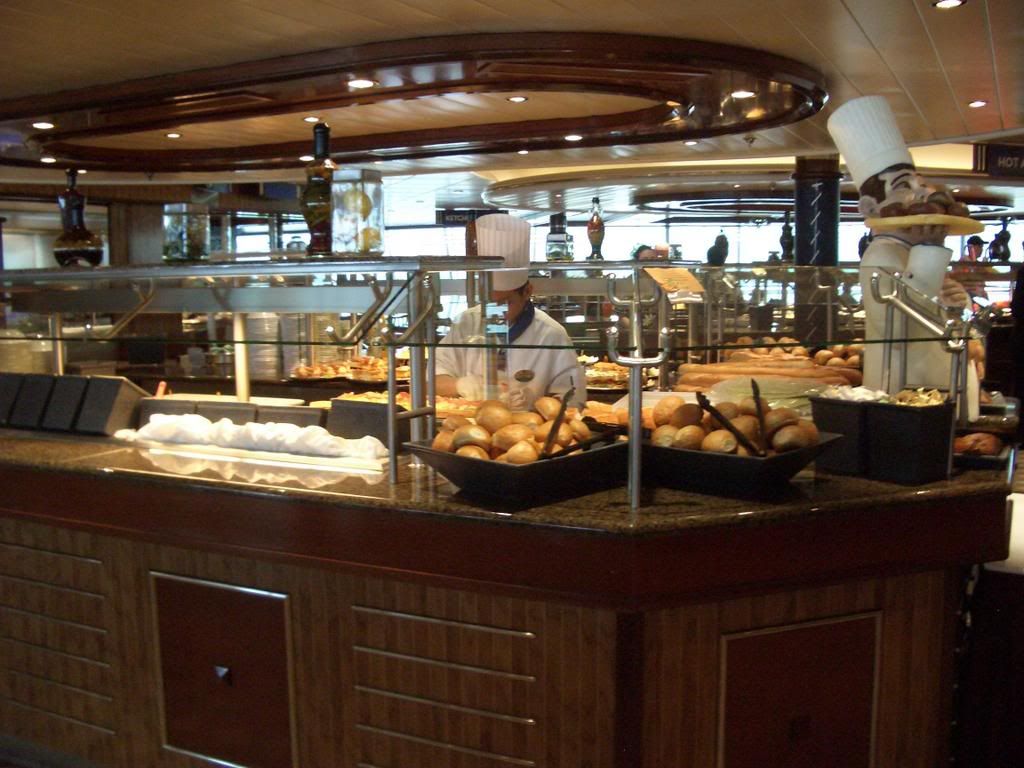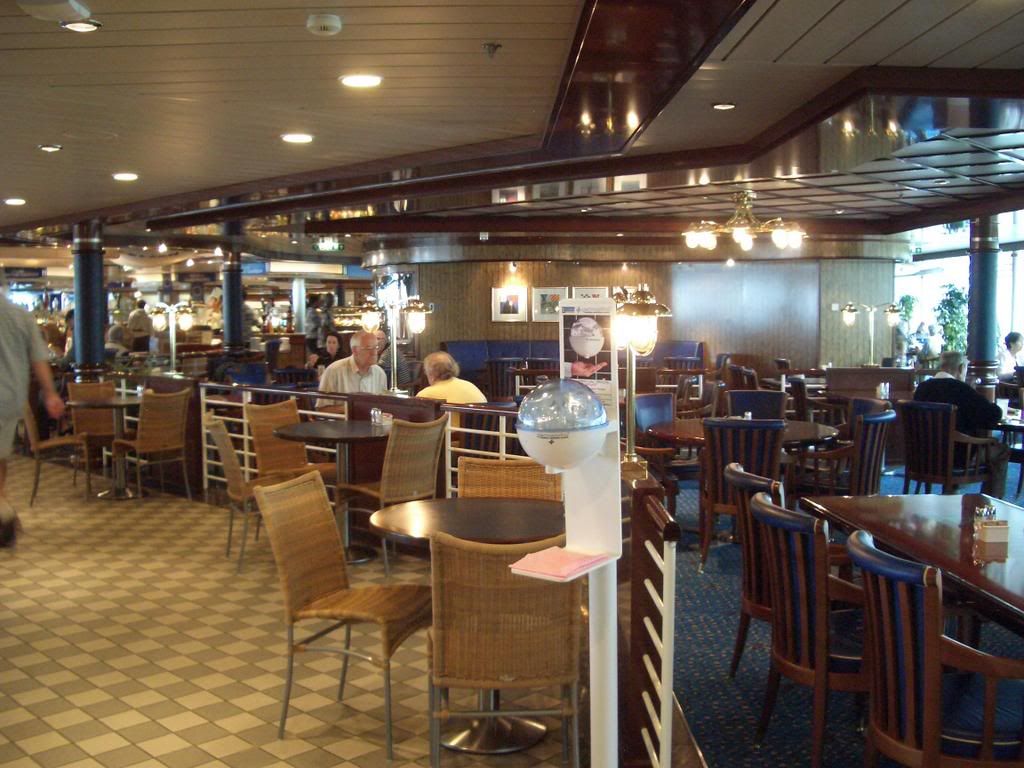 The ship was amazing and had all the facilities you could ever want. Gourmet dining and spa center to mini golf out on deck and basket ball court. Swimming pools and hot tubs. Shops , bars , art gallery,theatre,cafe's,snack bars. You name it they had it. Im lucky to be taking my vacation on this ship in October so I cant wait now.
Lunch was provided and the choice was un real. I couldnt think of anything that they didnt have. Pizzas,pasta,full roast dinners,hot dogs,burgers,chinese,curry,salads eveything you could ever want. After it was time to get off the ship and head to the airport.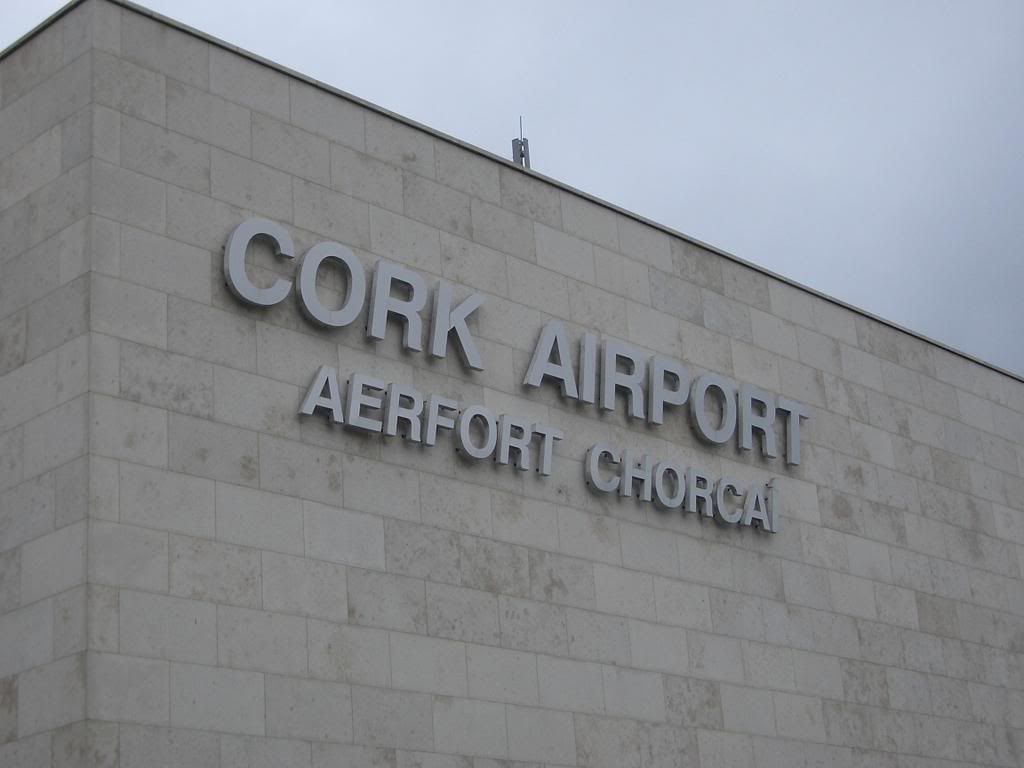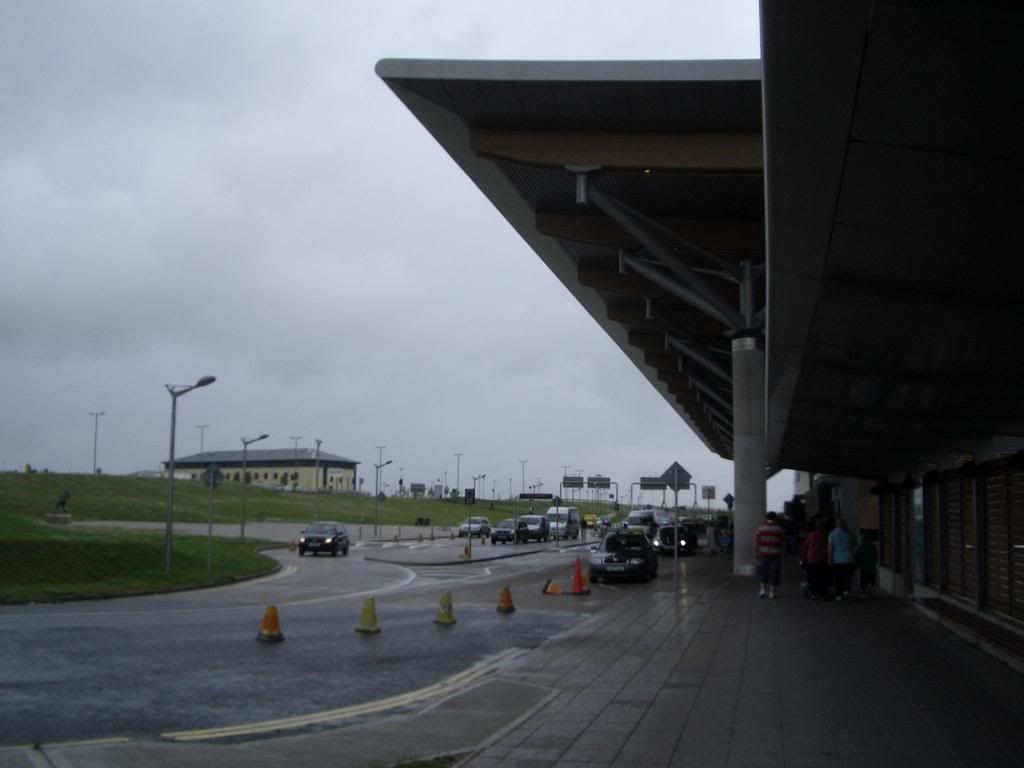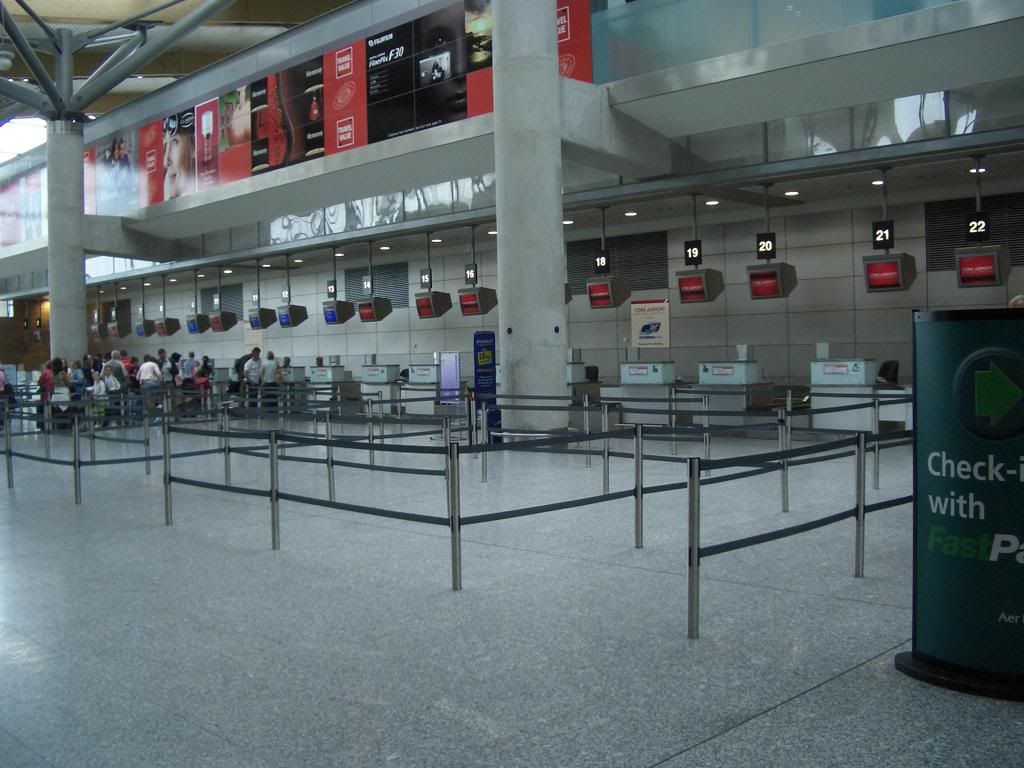 The old Cork airport terminal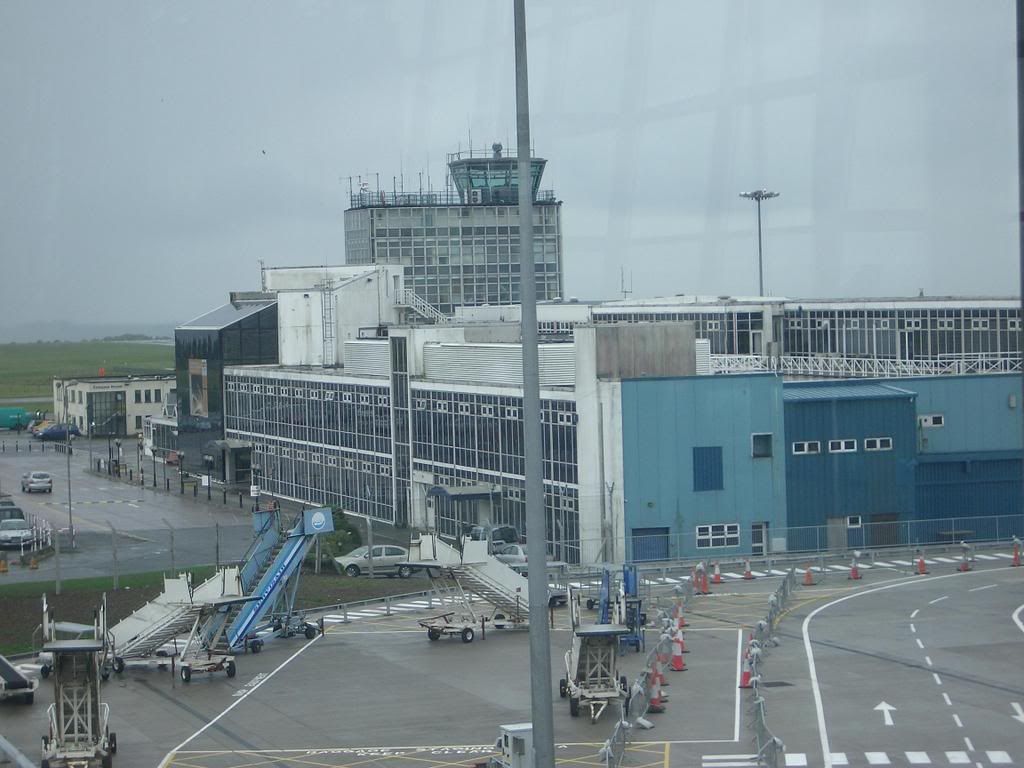 I arrived at the airport 4 hours before my flight so I paid Eur20 to get into the VIP lounge which was well worth it. Plenty of free drinks and snacks.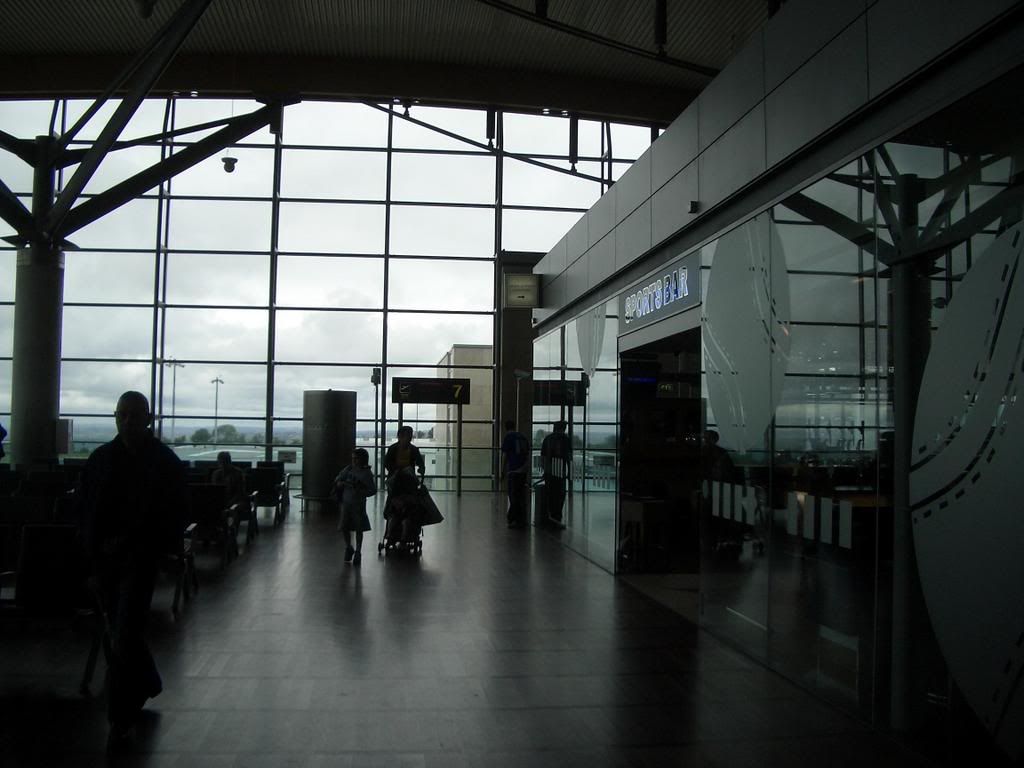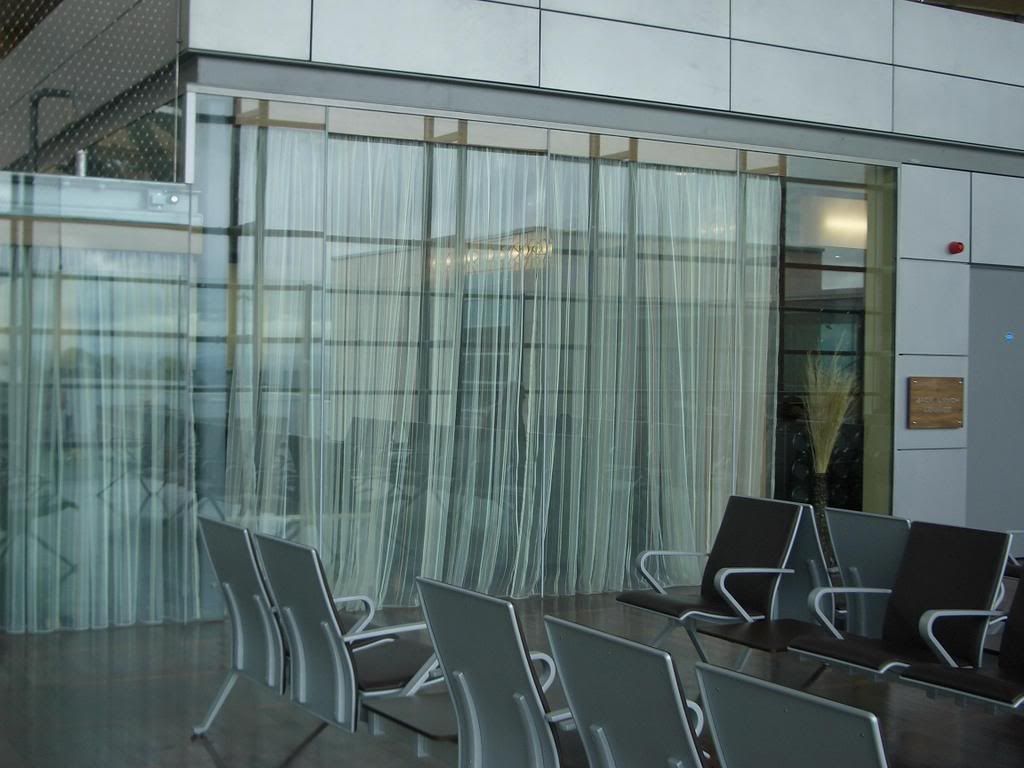 In Ireland they tell you ''Tax Free'' so the Irish can stock up on their tax free Whiskey!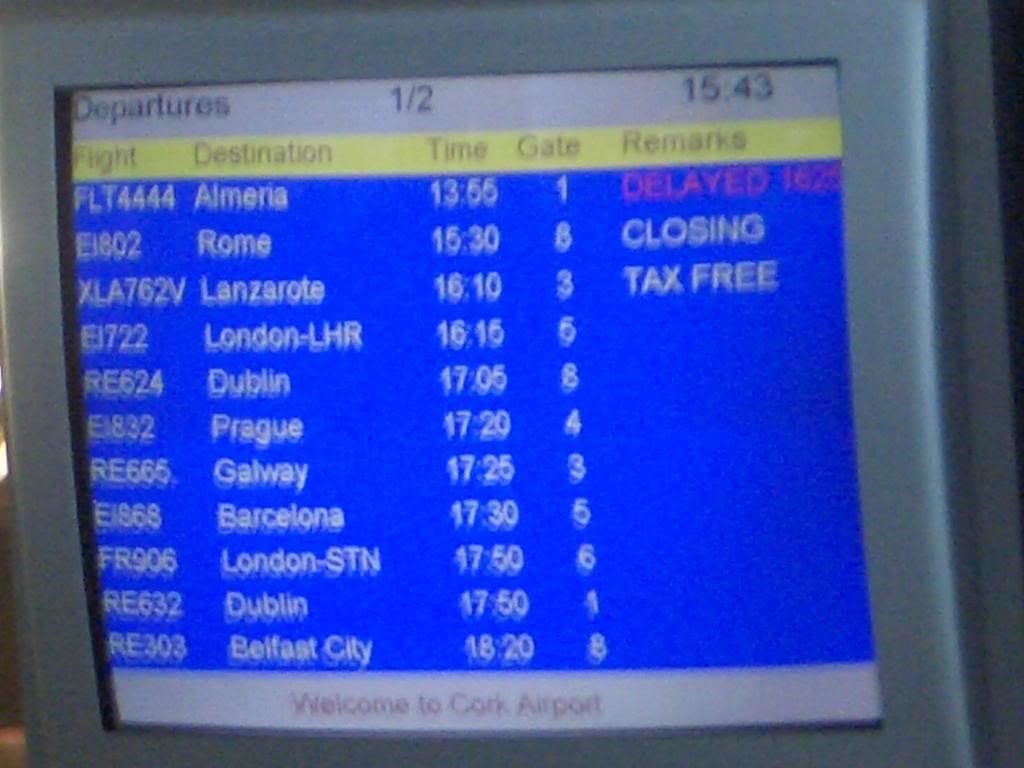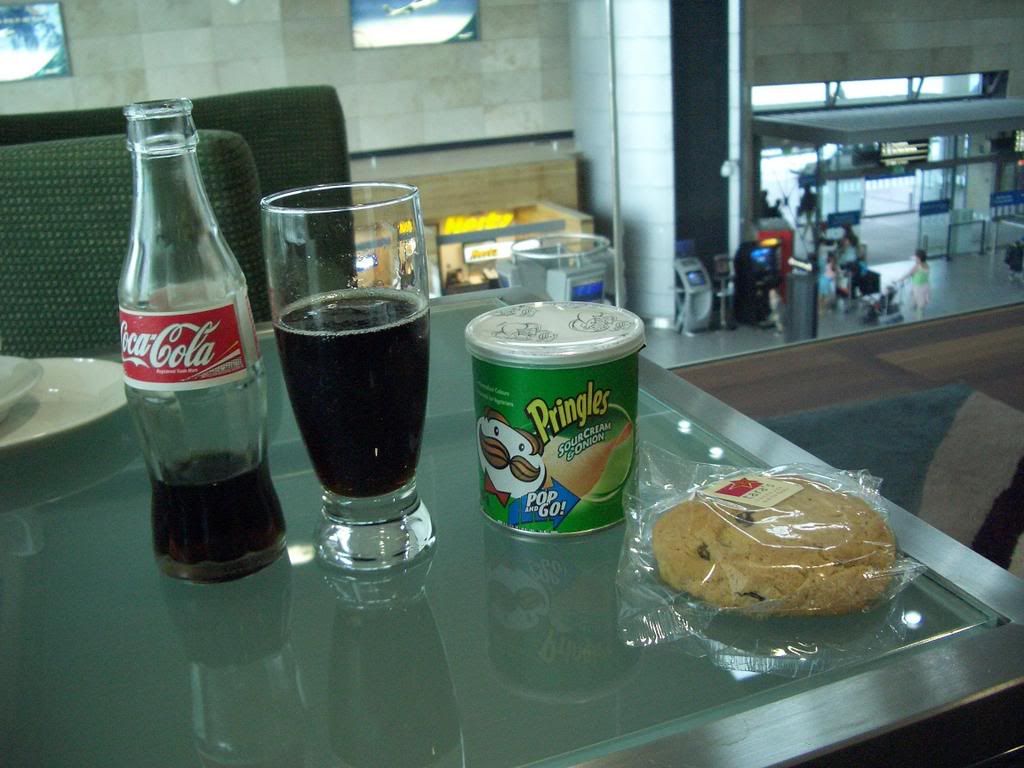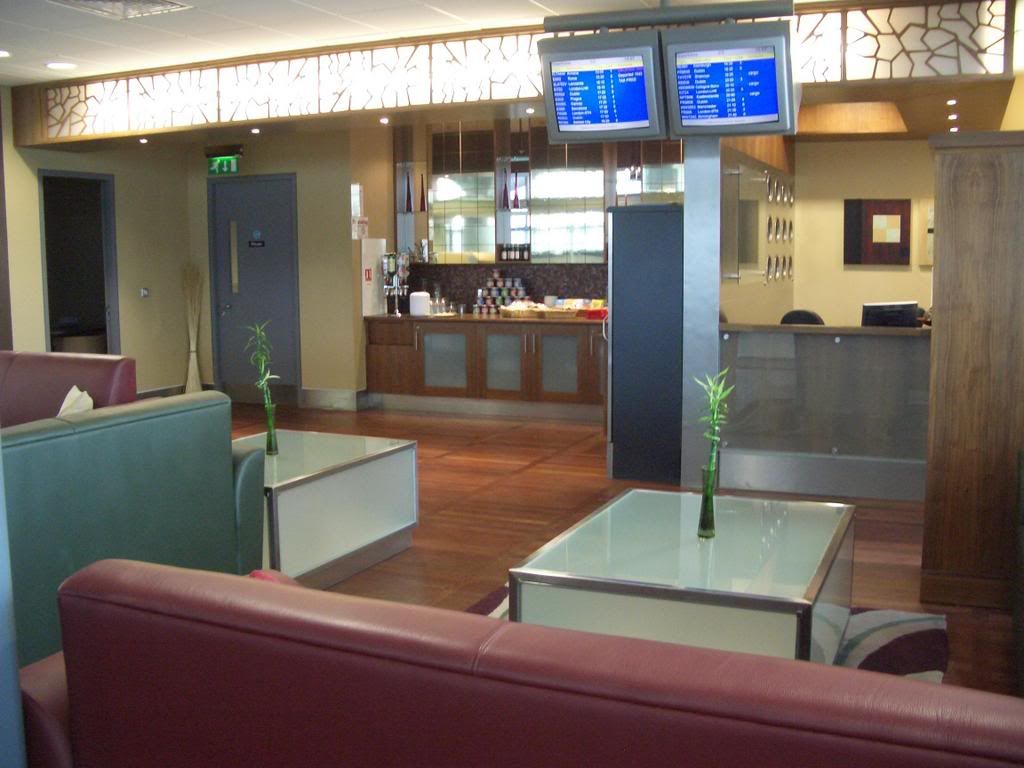 Bananas in CPH / Apples in BHD (or was it oranges) / Now pringles in ORK !!! Cork gets my vote LOL....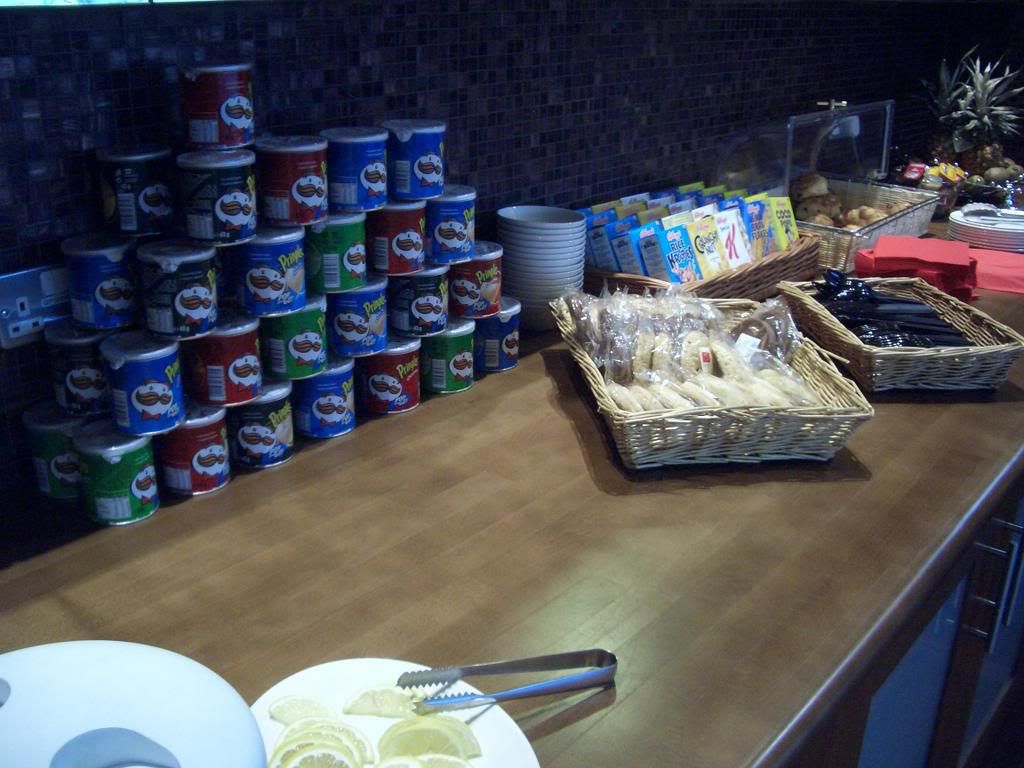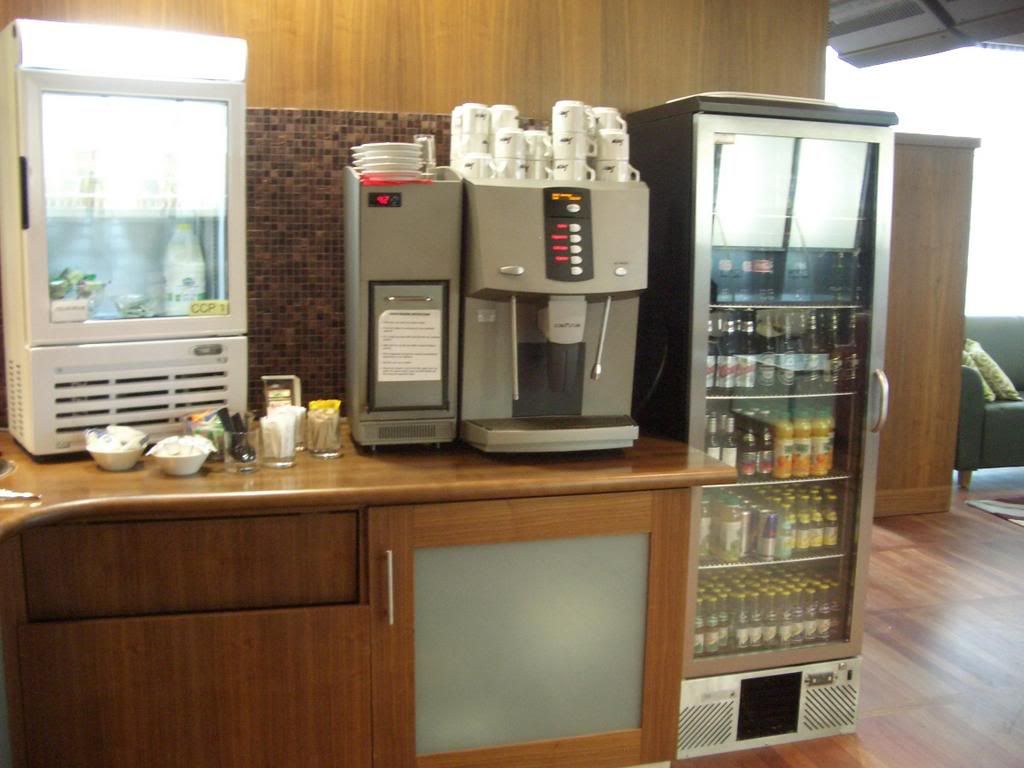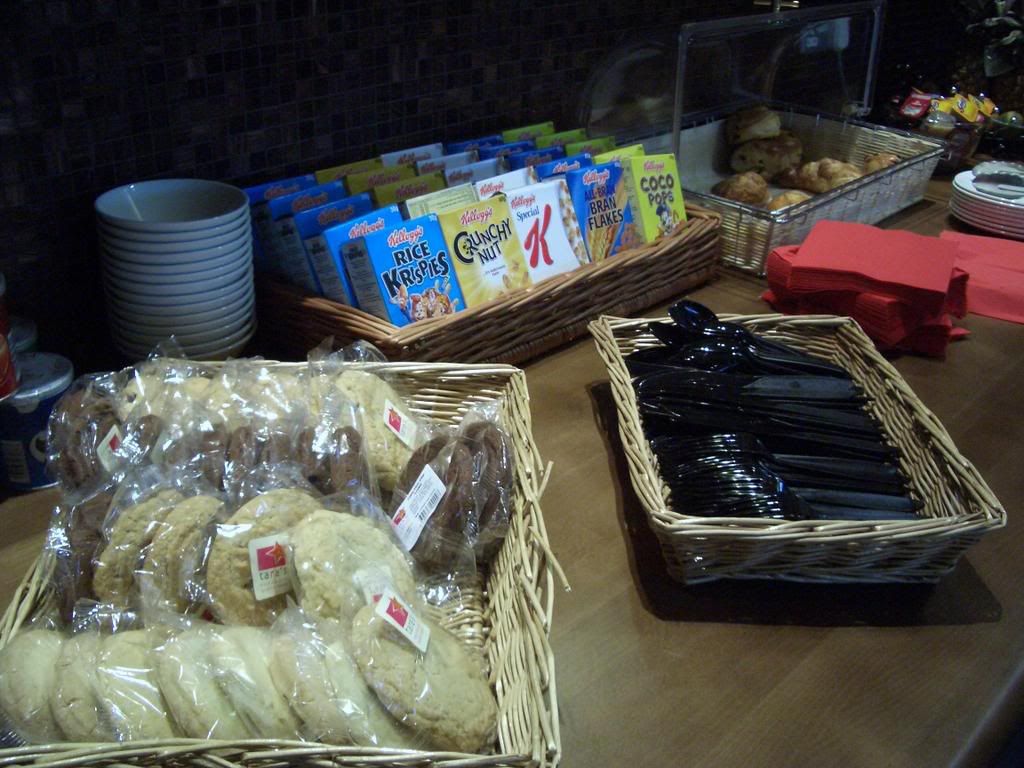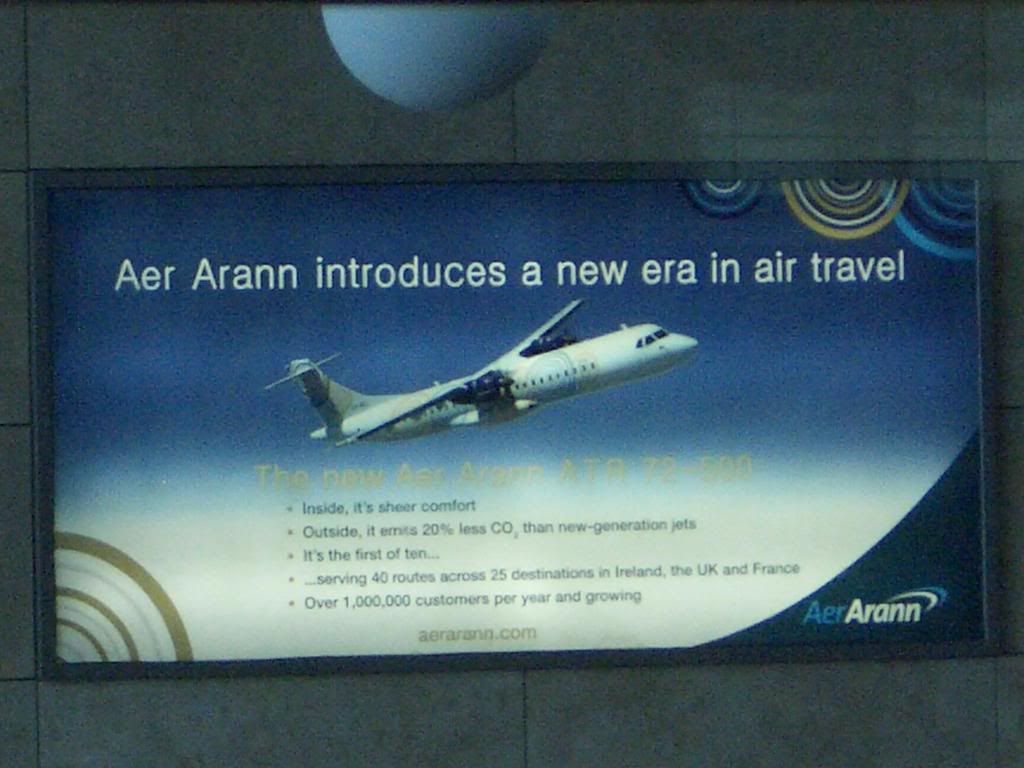 The lounge had floor to ceiling glass windows which looked out into the main terminal building which was great to see everything that was going on.
DATE: 21ST JUNE 2007
ROUTE: ORK-DUB
A/C: 737-800
REG: EI-CTA
Time for boarding. Same AC and same drabby interior.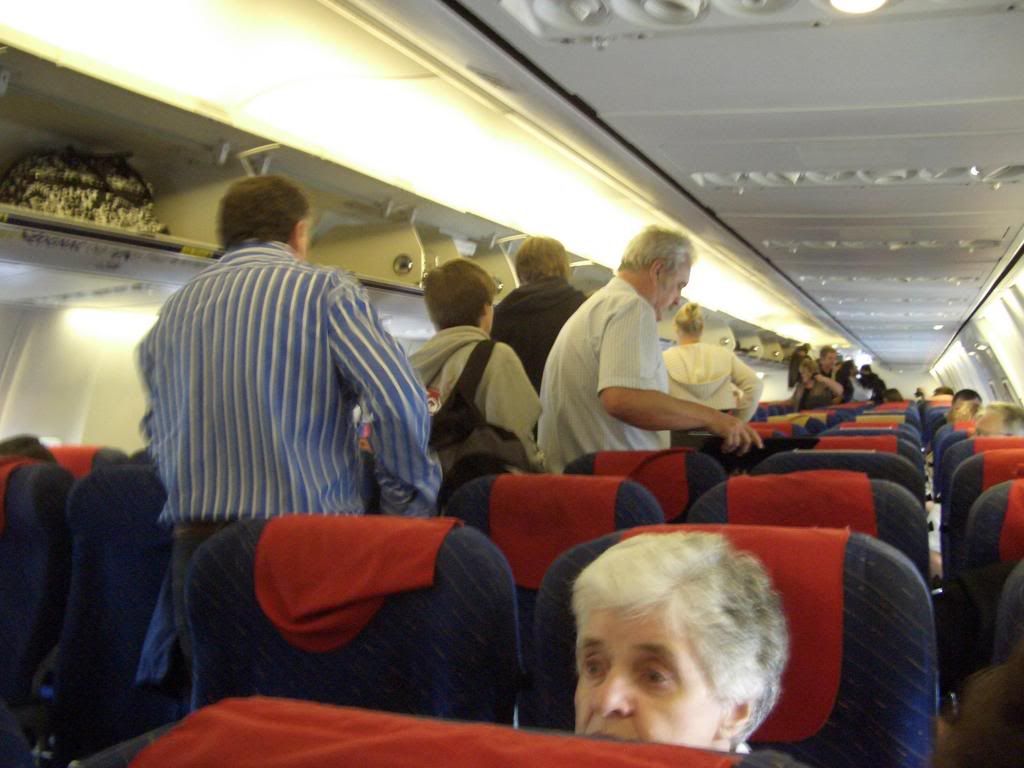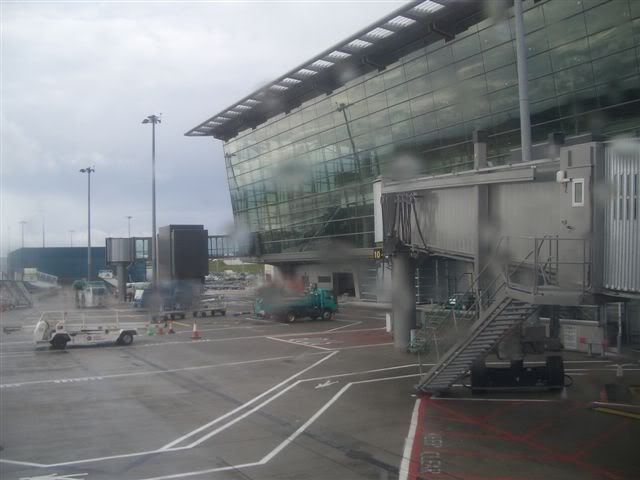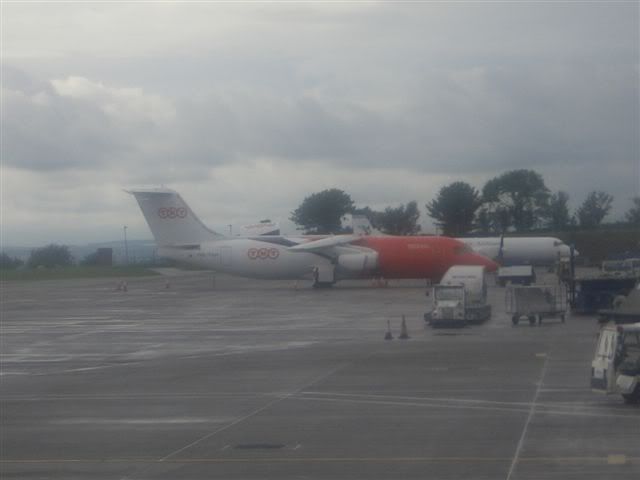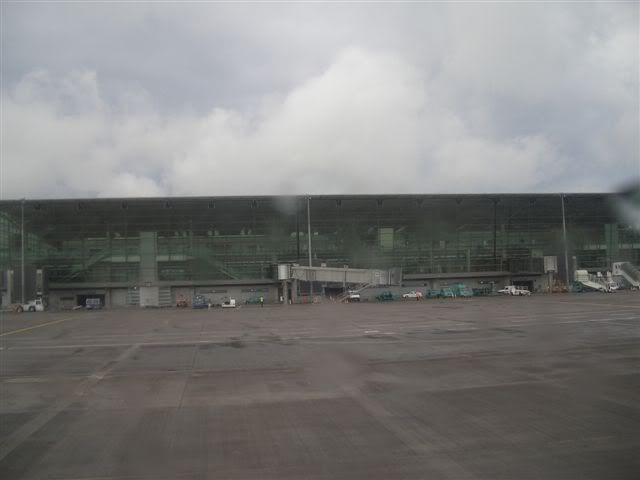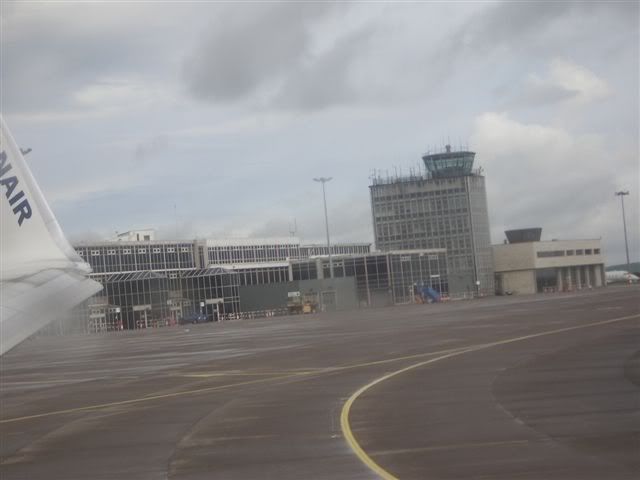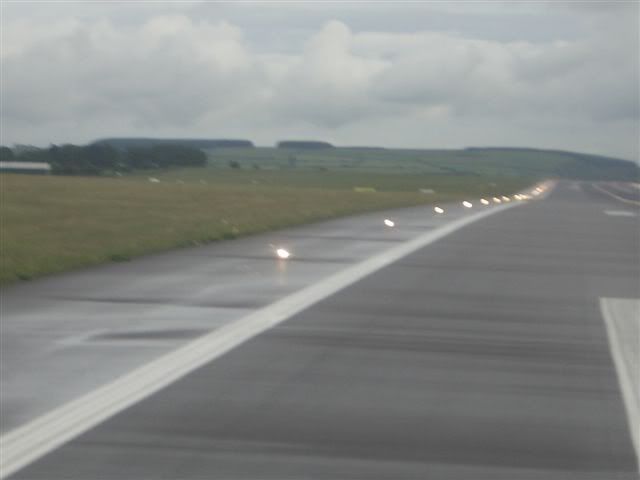 Some Cork spotters!!!!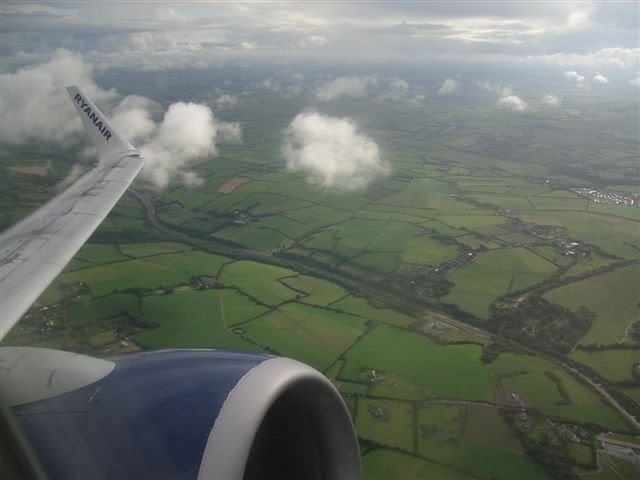 After take off the same trolley sales and announcements for scratch cards. The crew on this flight were like a freak show. One guy had more make up than the female FA and he was OTT. Everyone was laughing at him.
After 25 mins time for landing.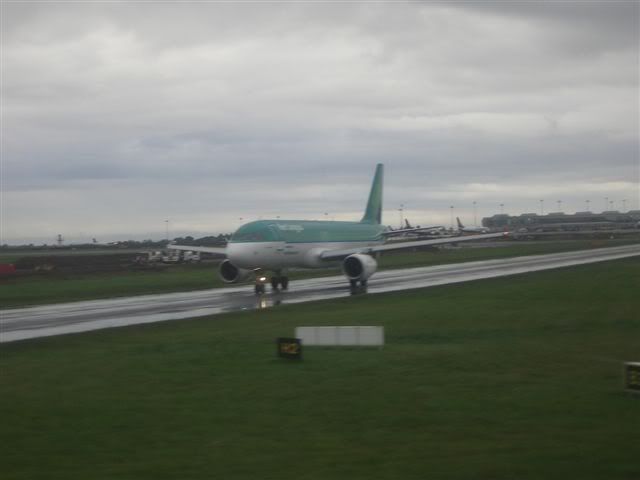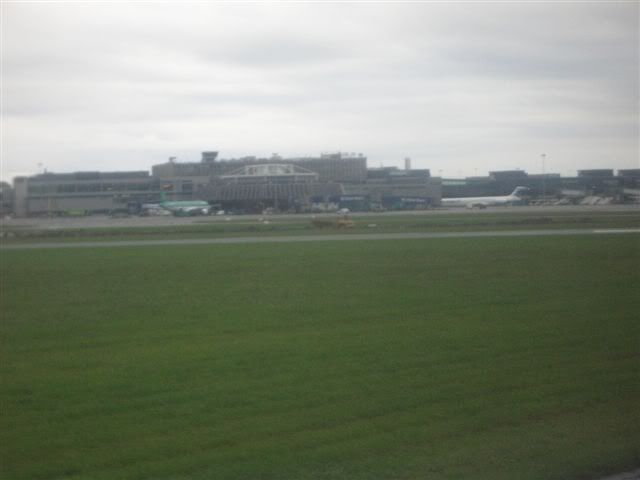 The old terminal building Dublin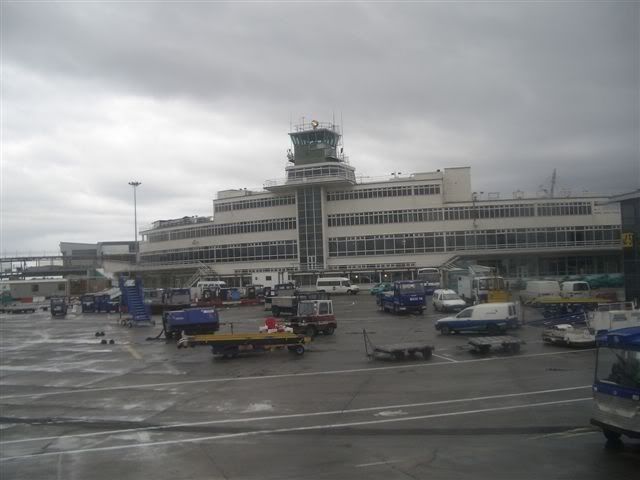 Etihad's arrival is being heavily advertised. The best thing to happen to Irish long haul since GF entered the market!!!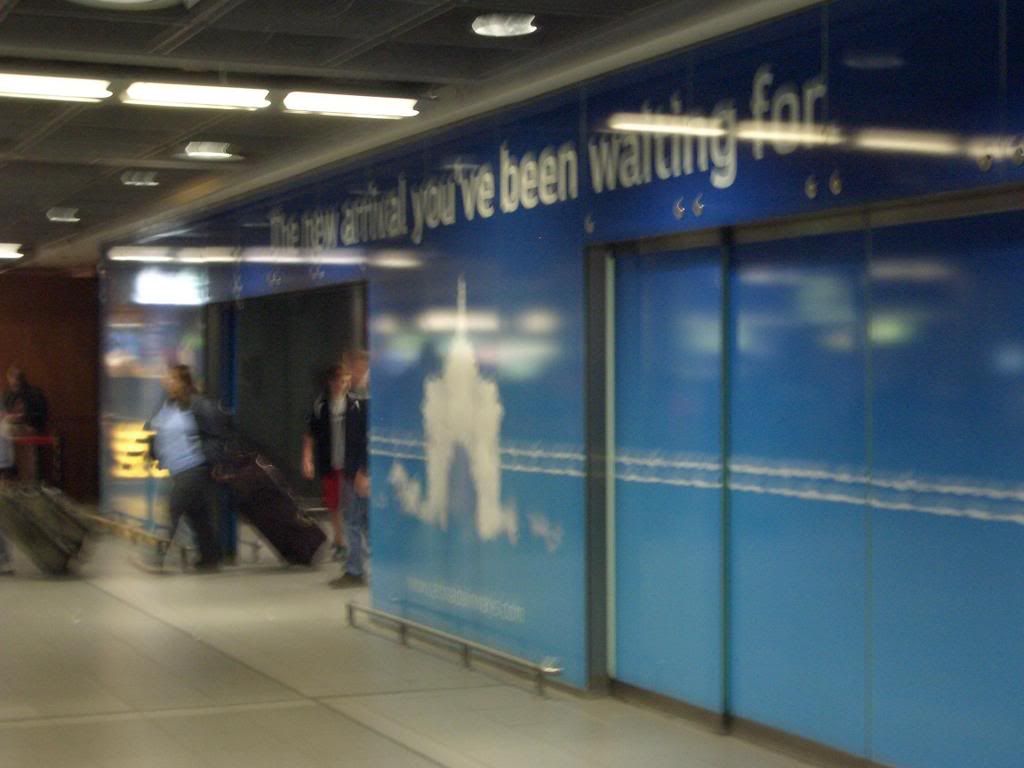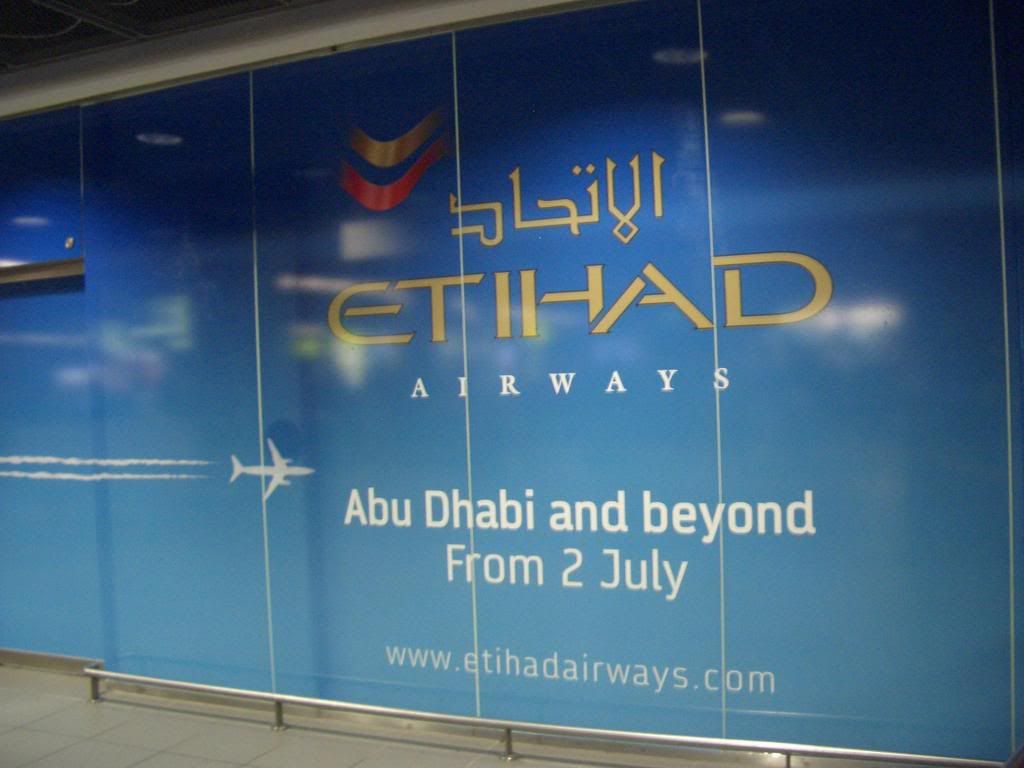 So thats it guys. I enjoyed the trip and Ryan Air were ok . Im not a fan and never will be but for Eur30 what could you complain about. I will say though that by the time you check in and go through security and then get from airport to city center the train would be quicker and that is the way I will go next time.
Cork is a cool city and Cobh is very interesting. Their airport is better than Dublin's and I can see a USA route opening in the future even if only for Summer season. The infrastructure is definately there. If Dublin built Cork airport on a much larger scale then it would be amazing.
The only thing that spoilt the few days in Cork was the weather. I got drenched on the first day and it rained 90% of the time on both days.
The loads on the flights were 75% full on the way out and 85% full on the way back.
Thanks for taking time to read my TR . I appreciate all your comments and questions as usual.
OA260